I don't even know were to begin with Katy and Chris's Big Sky wedding. The thrill, and unreal nature of the whole experience still has me speechless. But bear with me as I try and put it into words.
Katy and Chris's wedding at the top of Lone Mountain in Big Sky Montana was hands down the most adventurous wedding I have ever photographed. I have documented destination weddings in flip flops on the beach and alongside waterfalls in deep forests, but ski boots were an absolute first for me. In fact, I actually learned to ski this winter in preparation and anticipation for this wedding!
With the small ceremony taking place at the base of Lone Peak, skis were required to reach this remote and picturesque wedding location. The only guests were the couple's bestfriends Dom & Jane, who traveled from Australia to attend this unbelievable ceremony. They doubled as the Rev, reader, and witnesses. I can say after spending only a few days with these four, it was evident that this is the type of friendship that travels halfway across the world for one another. Their laughter was contagious and they were some of the most fun and unpredicable people I have had the joy of being around.
The day could have been mistaken as a James Bond scene, as a dapper tuxedoed man swooped down the side of a hill. Dressed for the occasion, he was joined by his bride in a full white wedding gown to get married in their ski boots. Following the ceremony we traded our uncomfortable ski boots for dress shoes and headed down the road a few miles to Rainbow Ranch. After dinner we popped our heads out the window to find that it was snowing. With the sun already down everything was dark except for the snowflakes gracefully falling from the sky. It was the perfect backdrop for the cake cutting and a few dances moves outside on the porch.
There was something so unique about this wedding that inspires me to keep pursing this type of work. Being able to document a momentous milestone for Katy and Chris and having the opportunity to enjoy the adventurous journey along the way confirms that I have the best job in the entire world.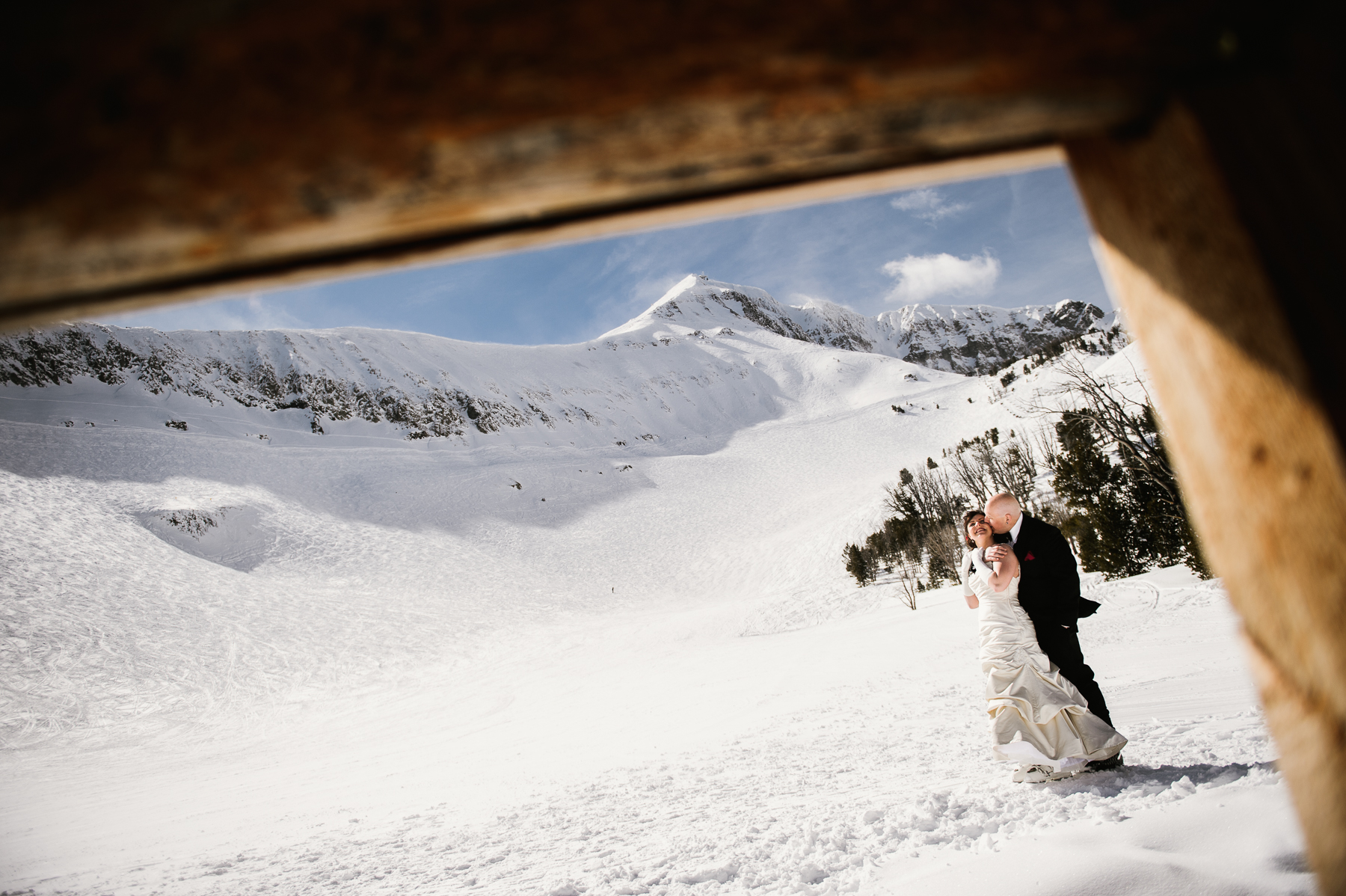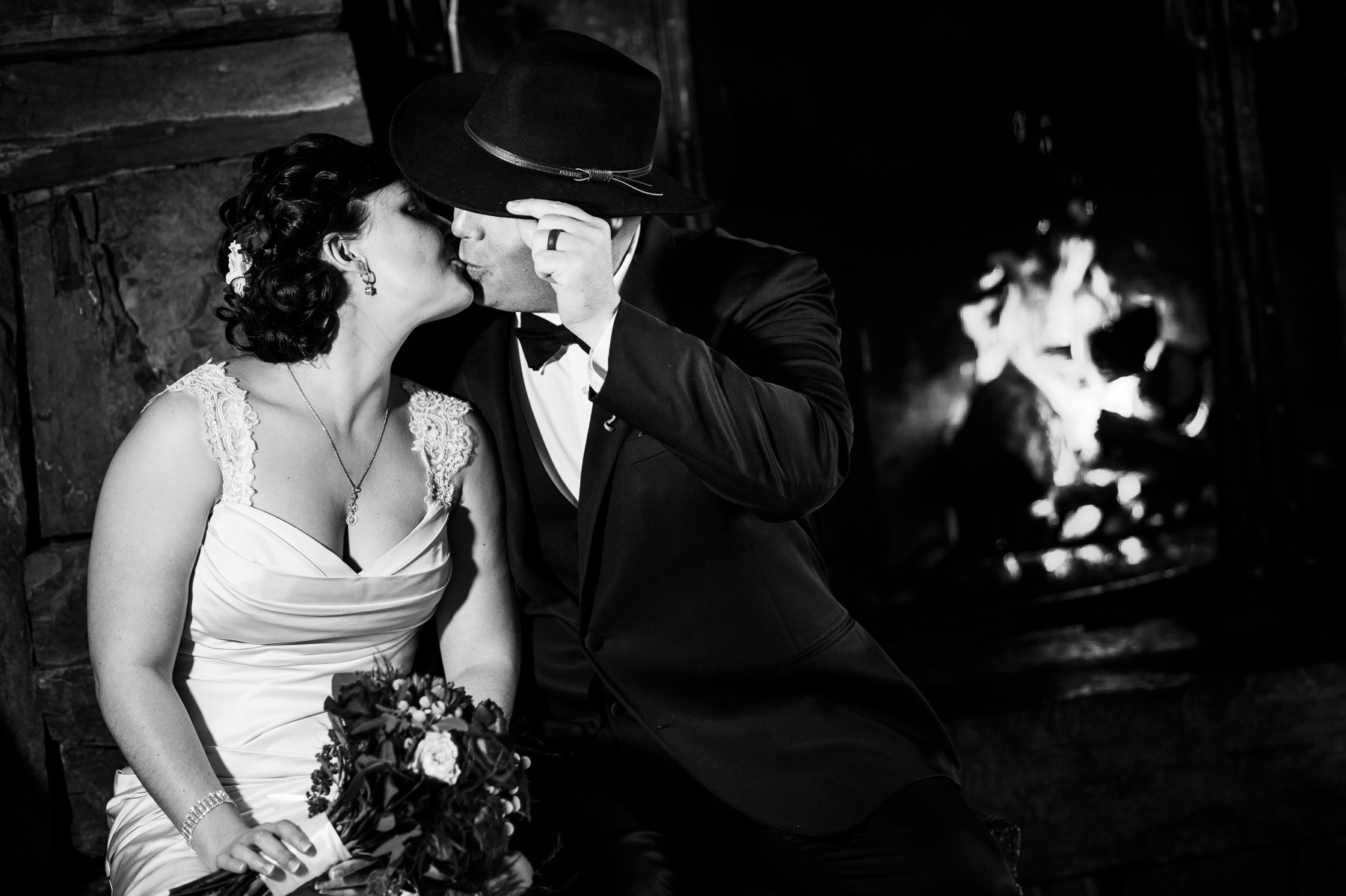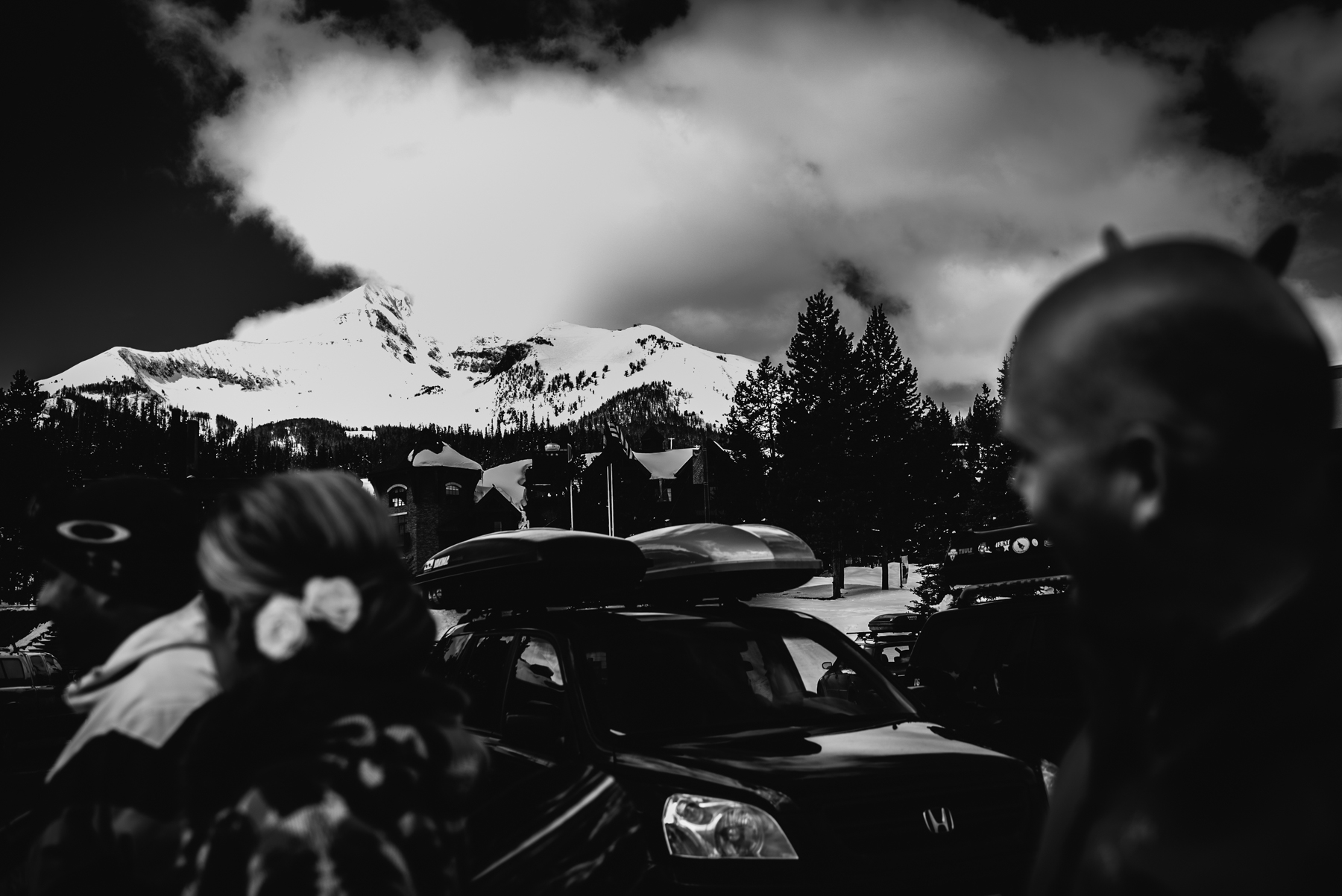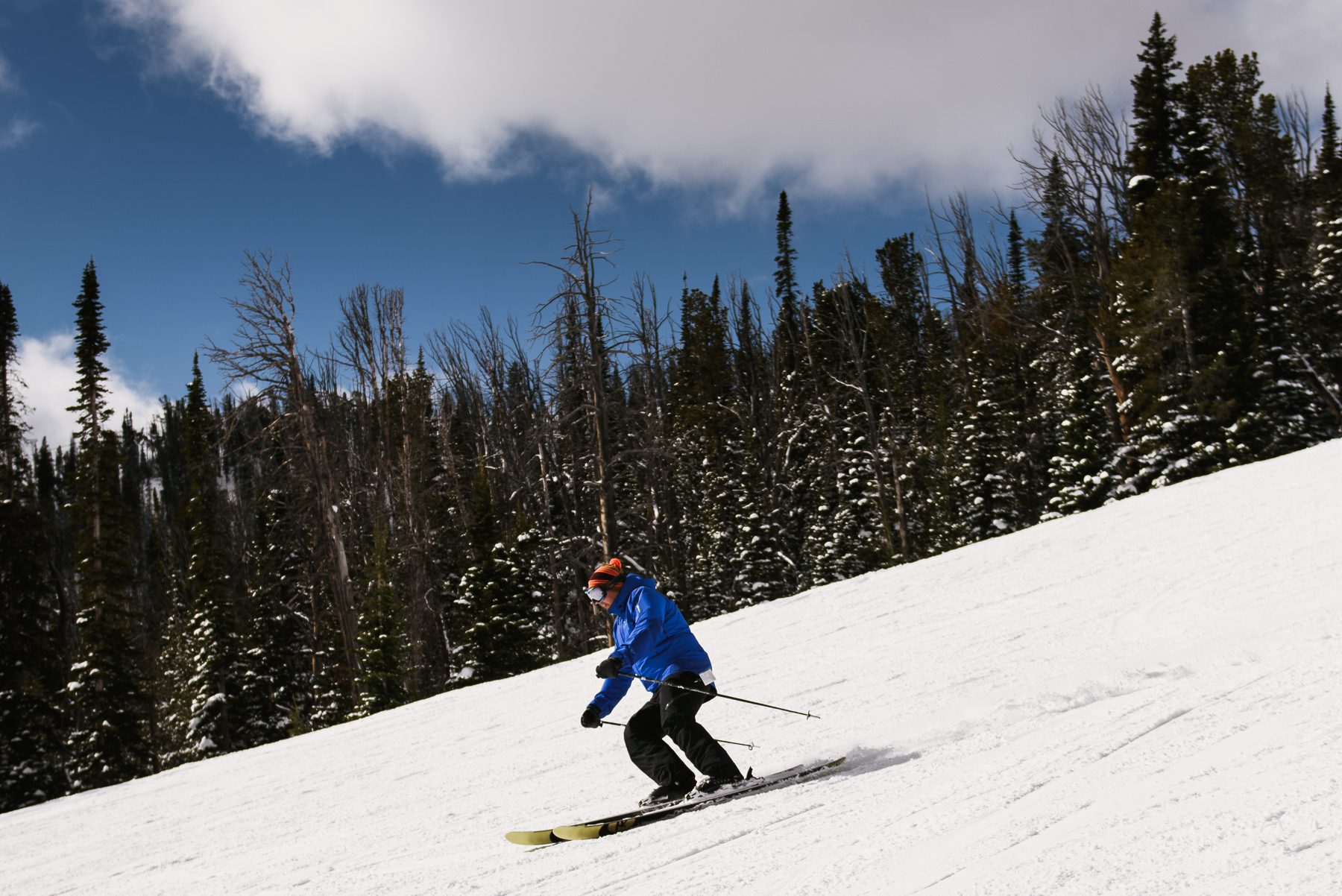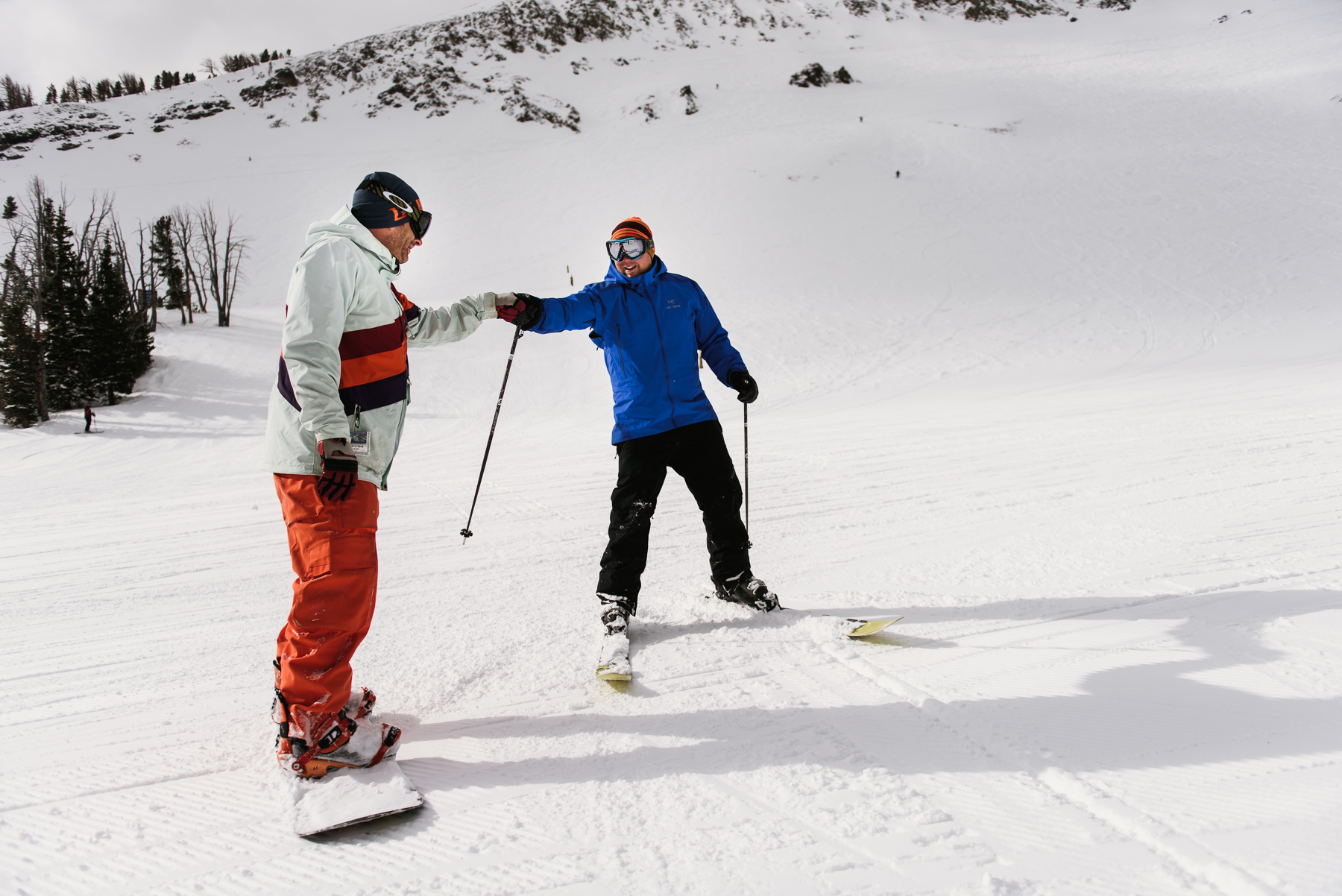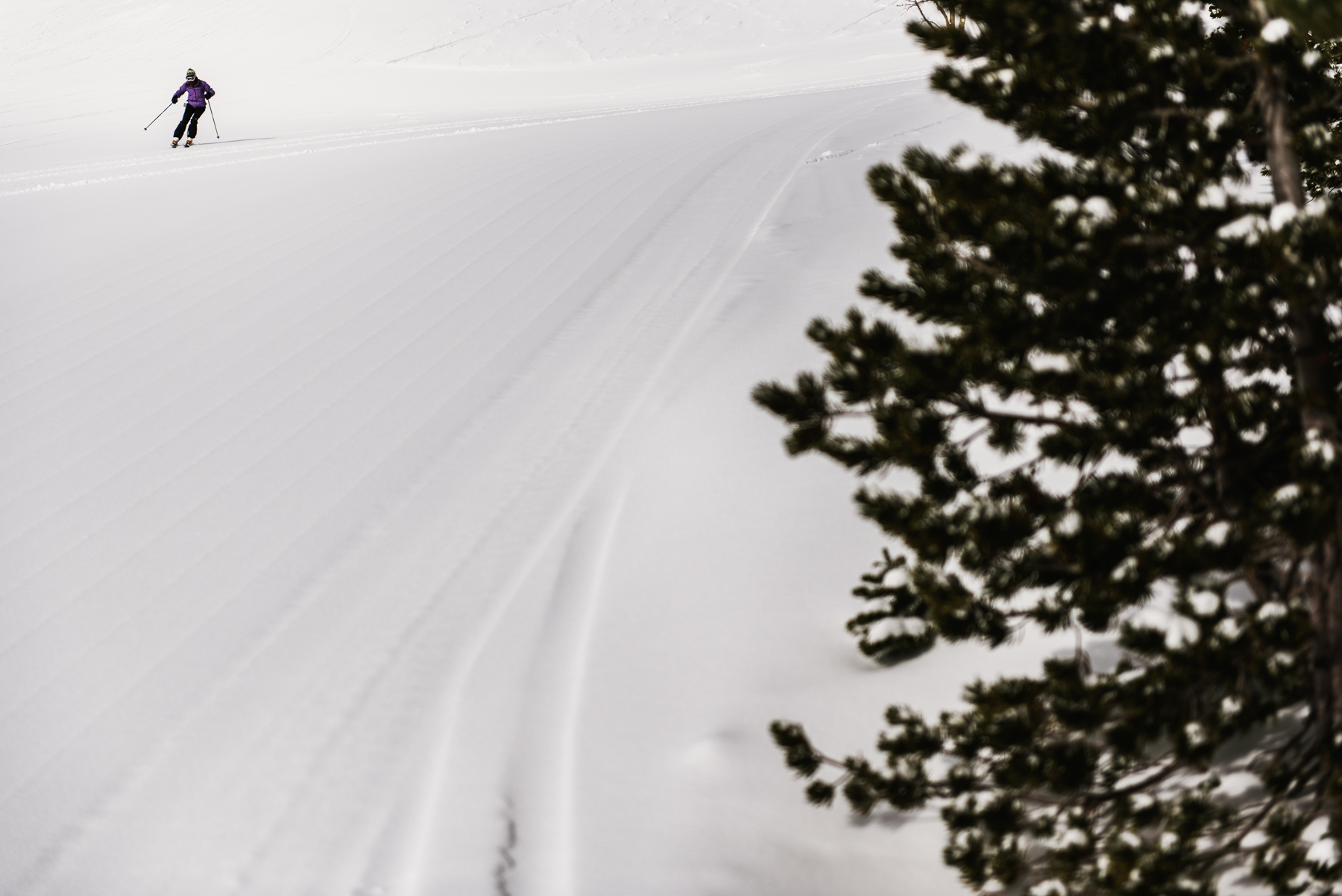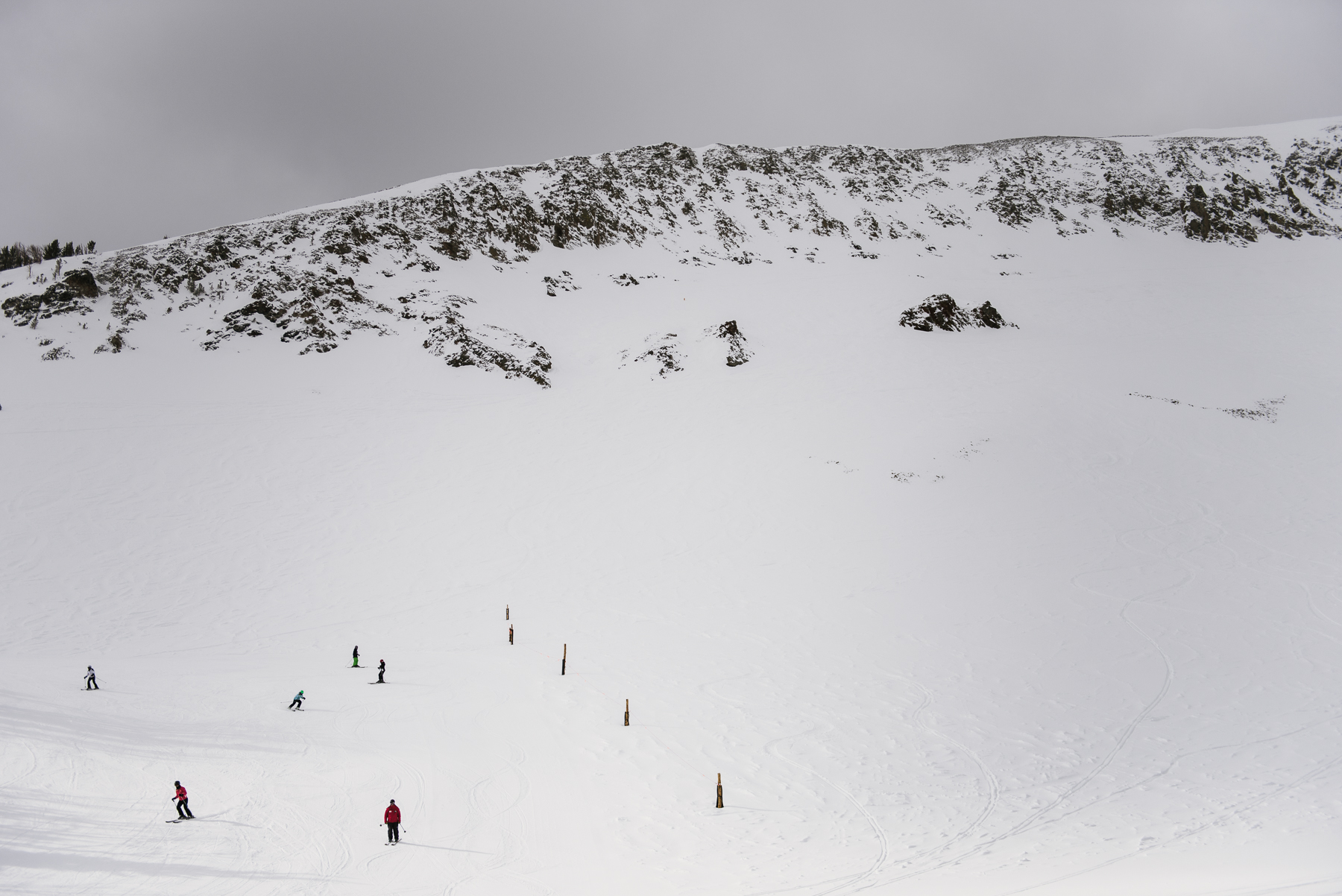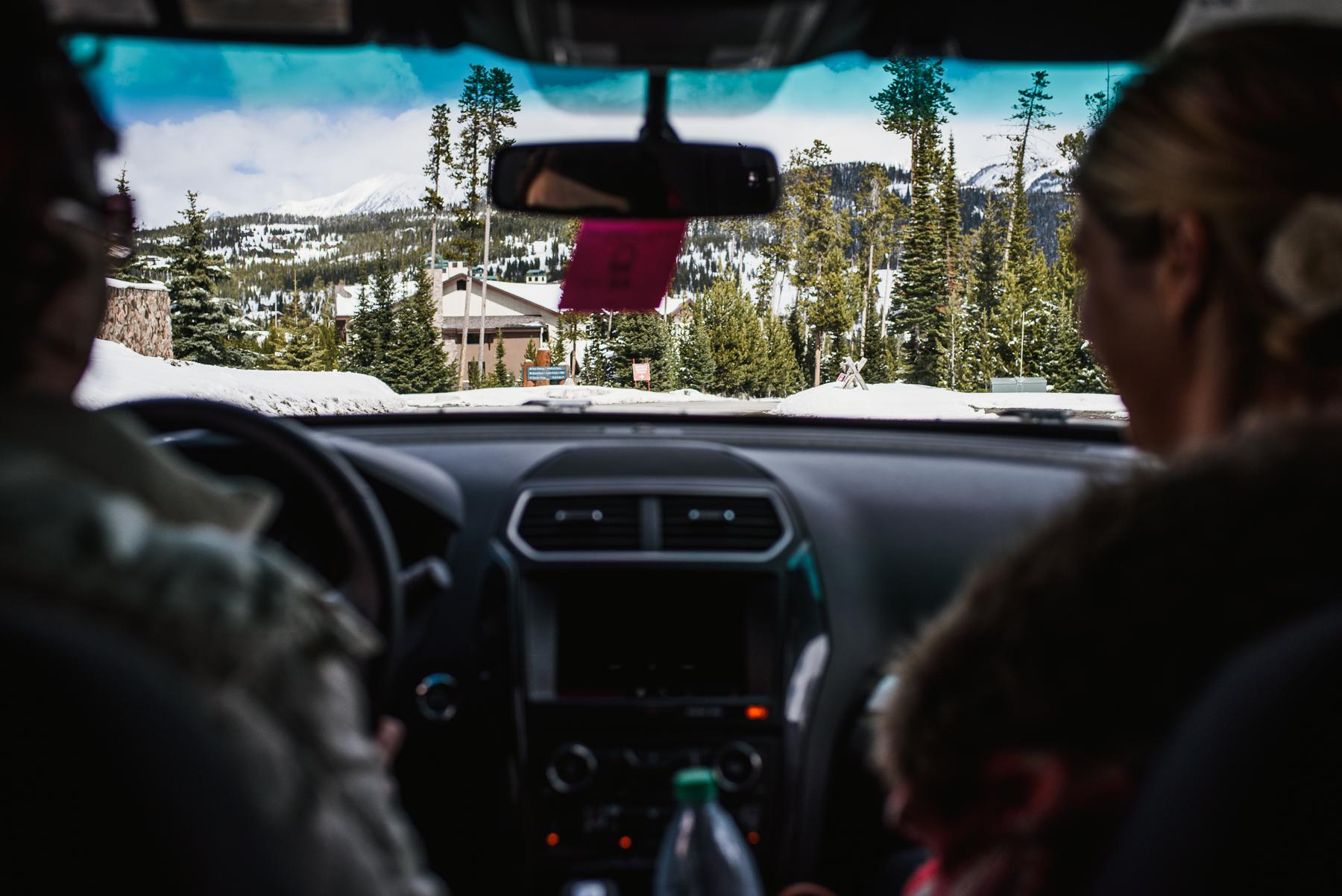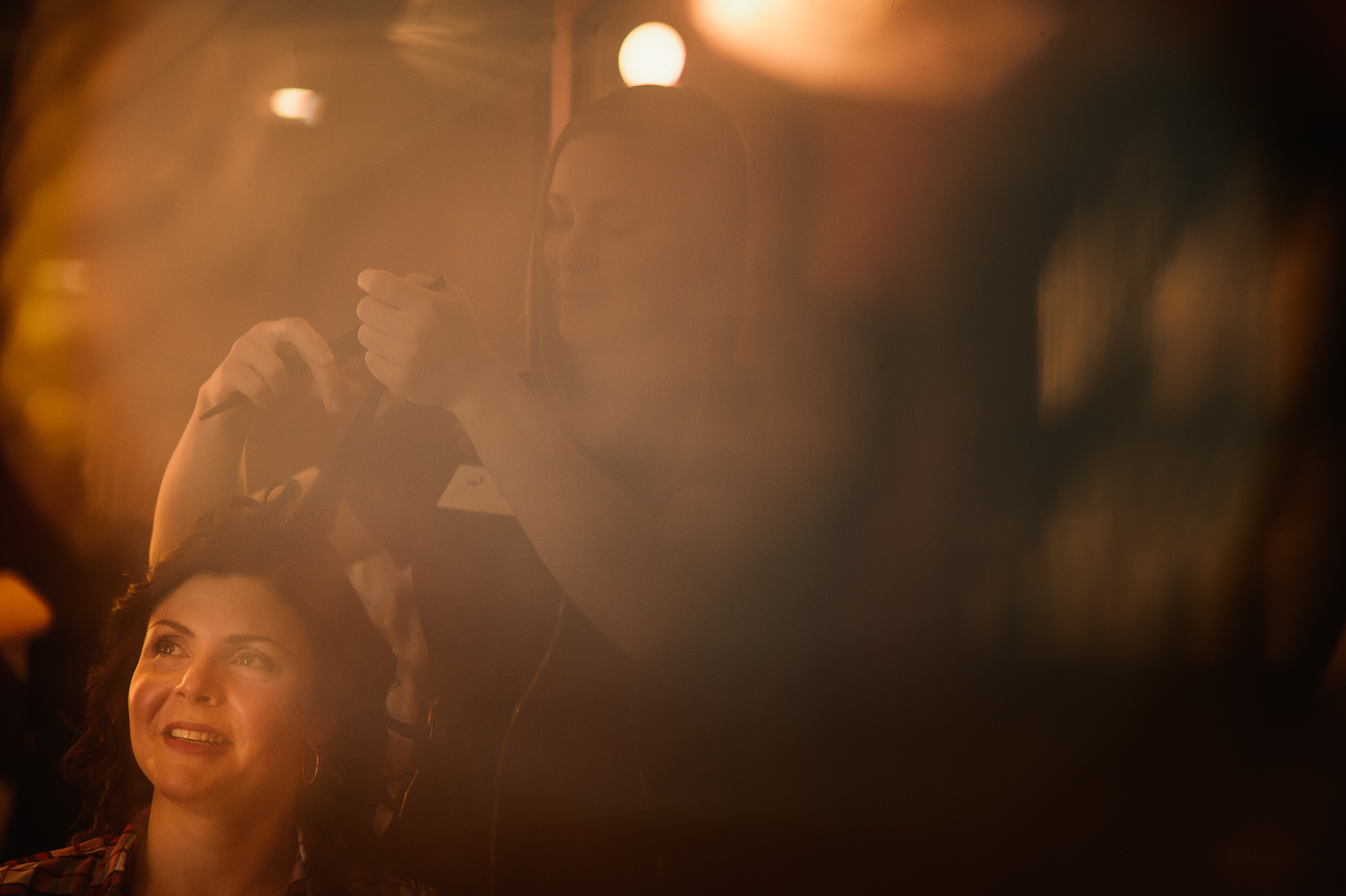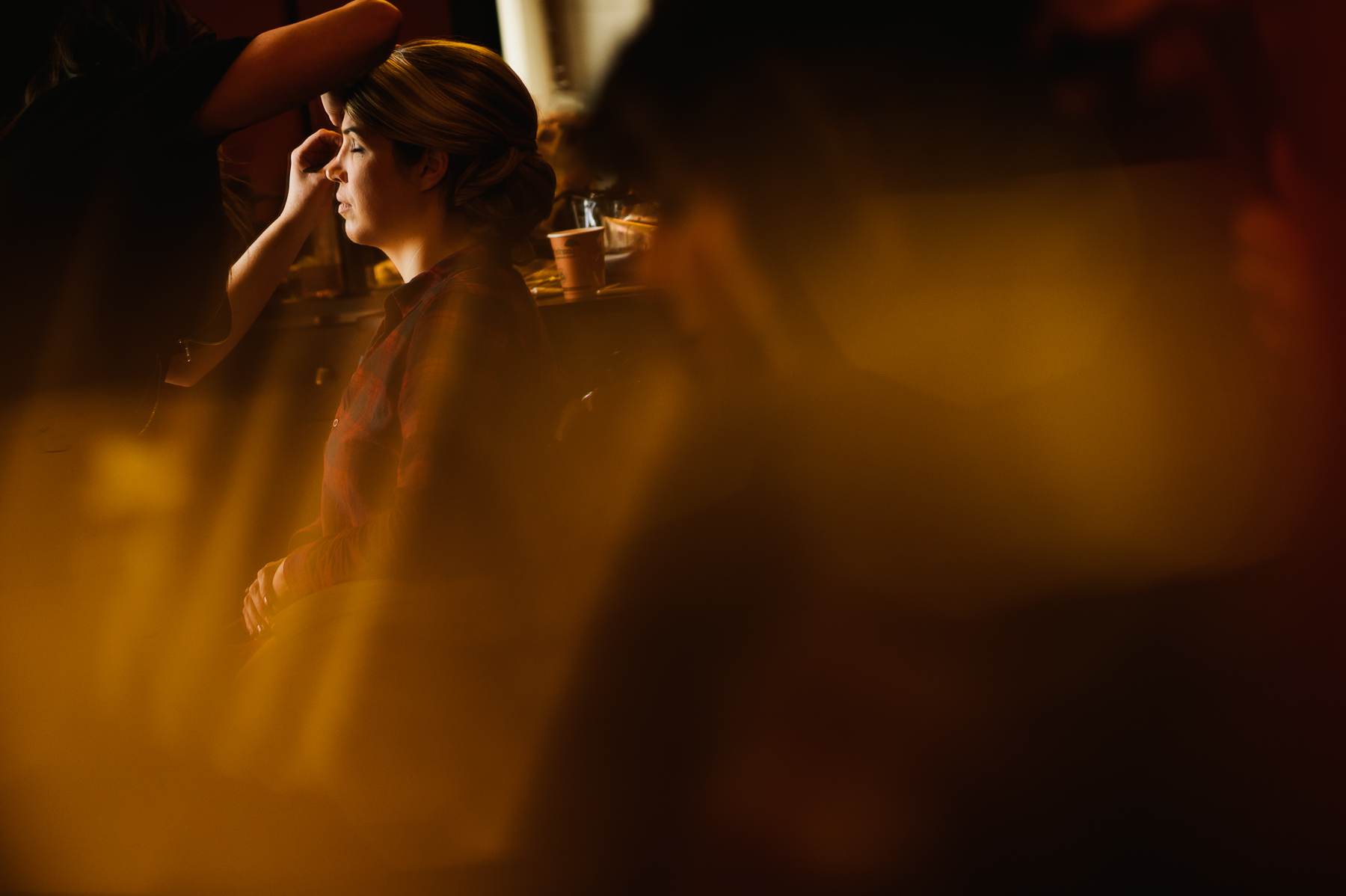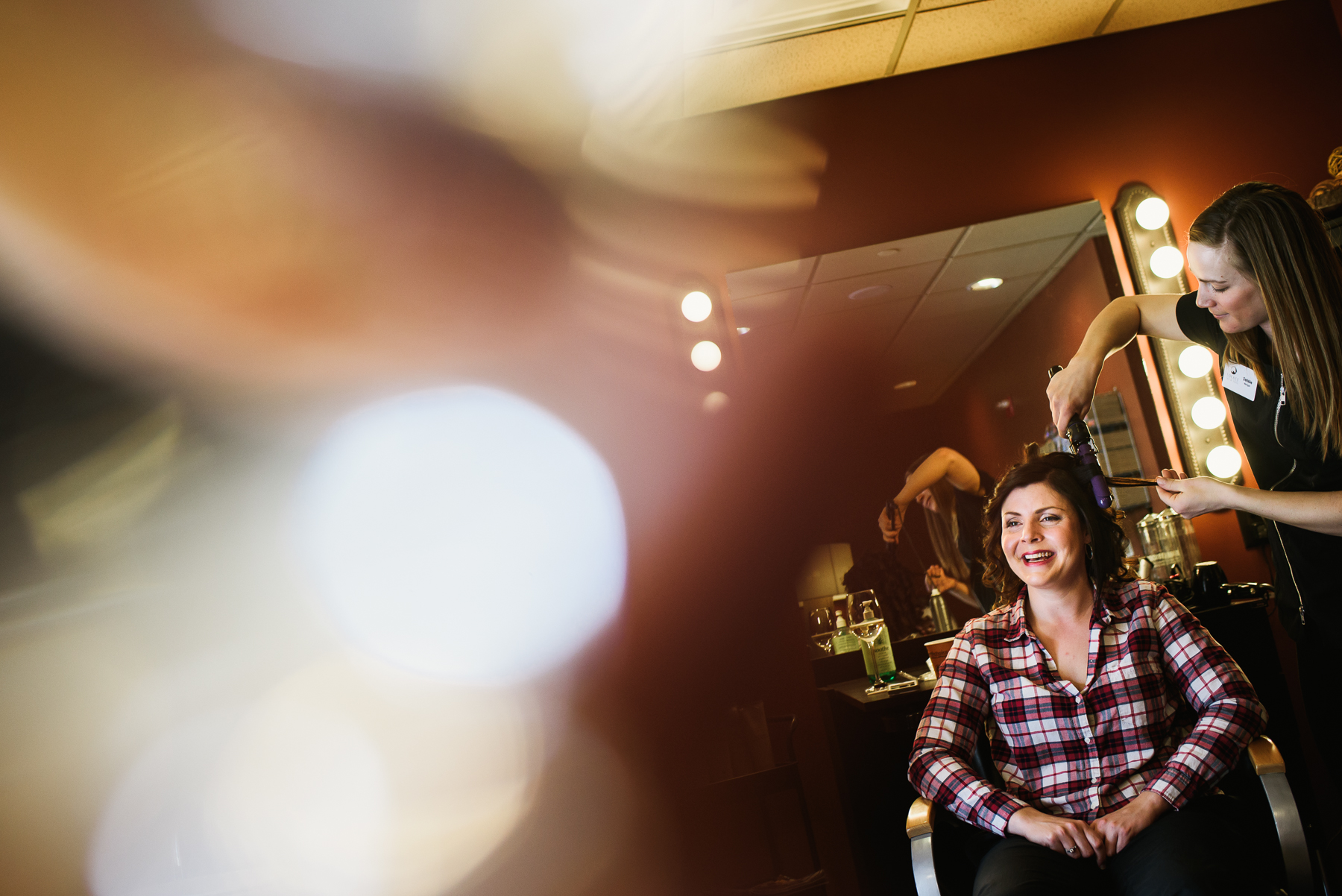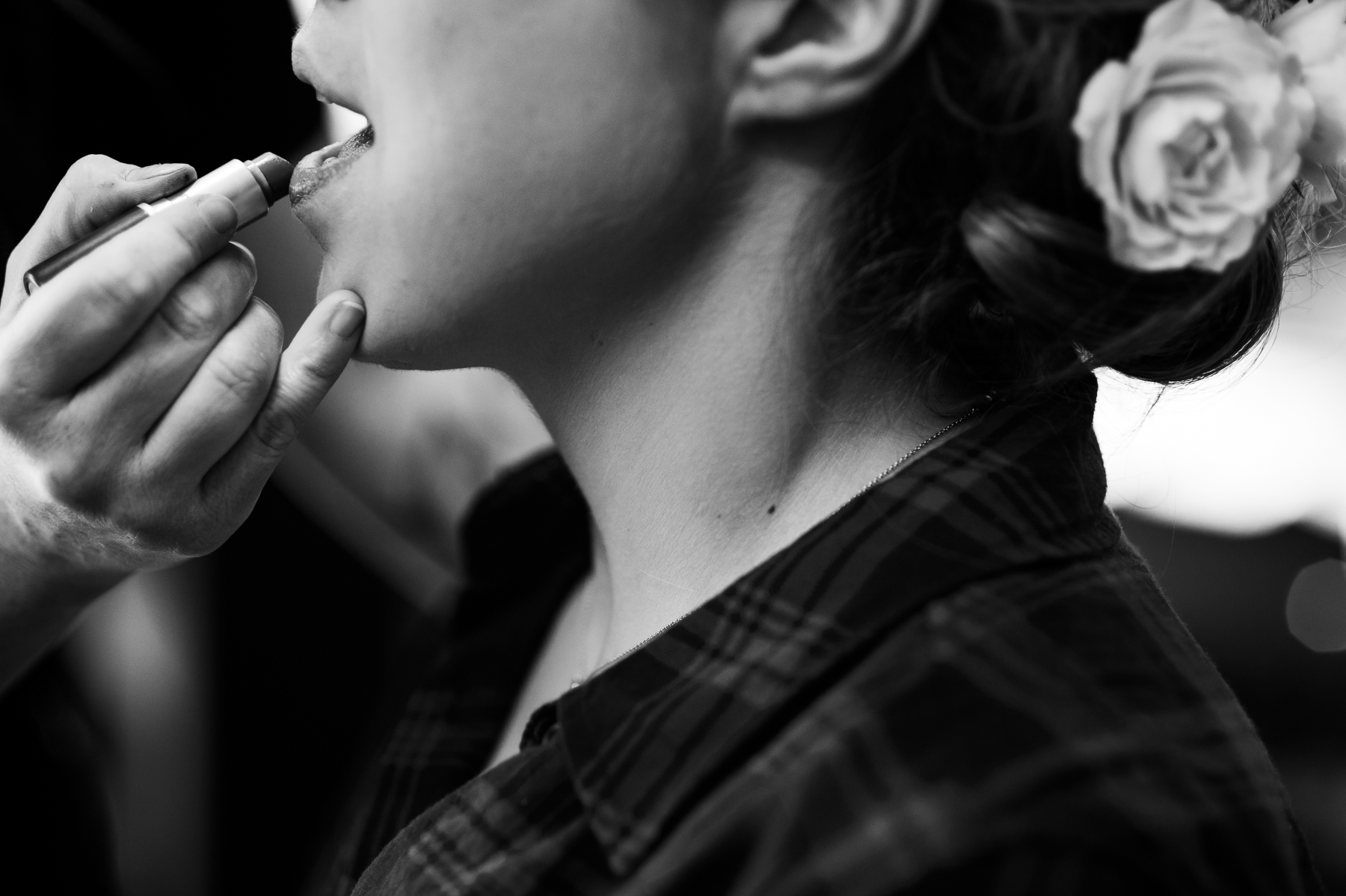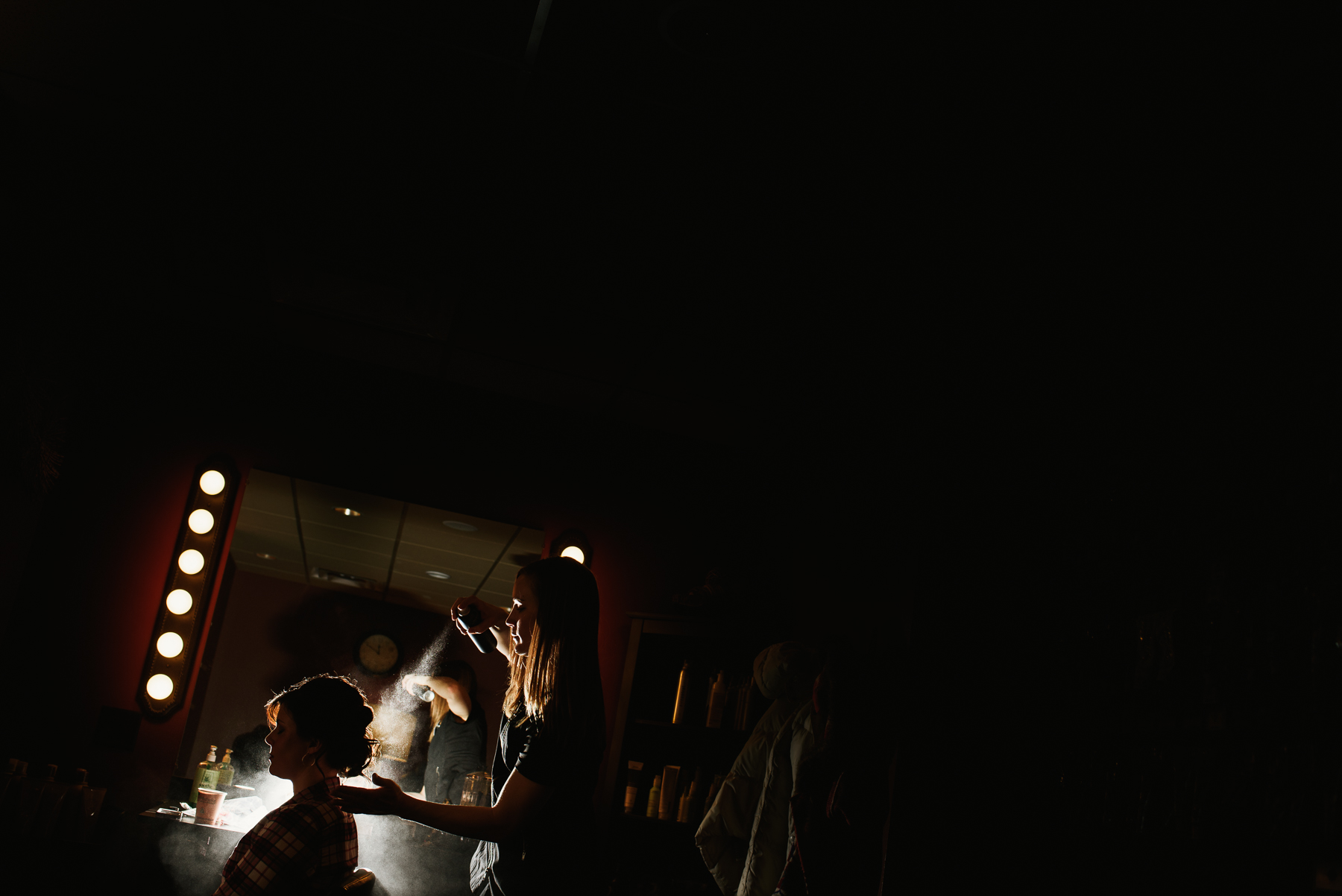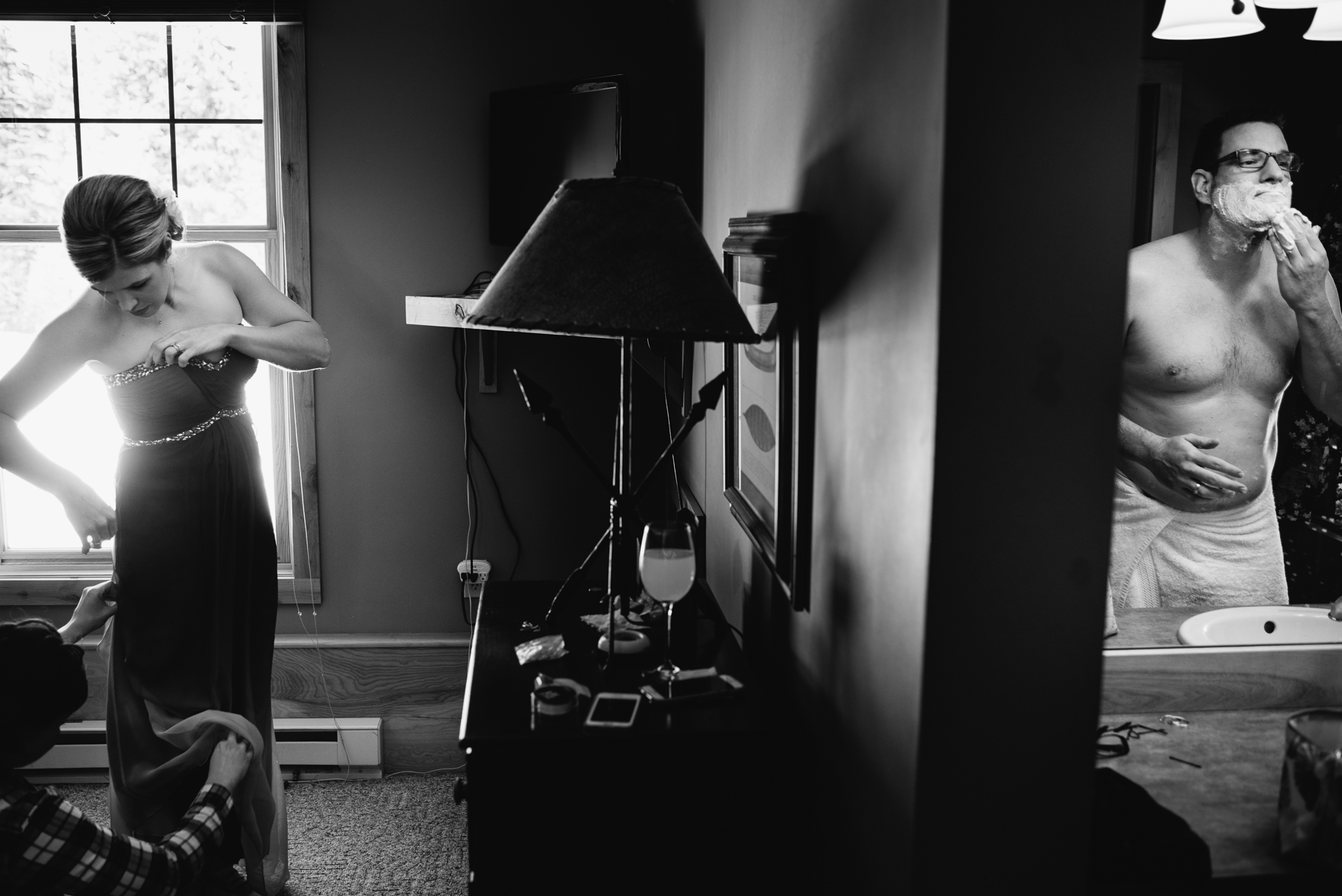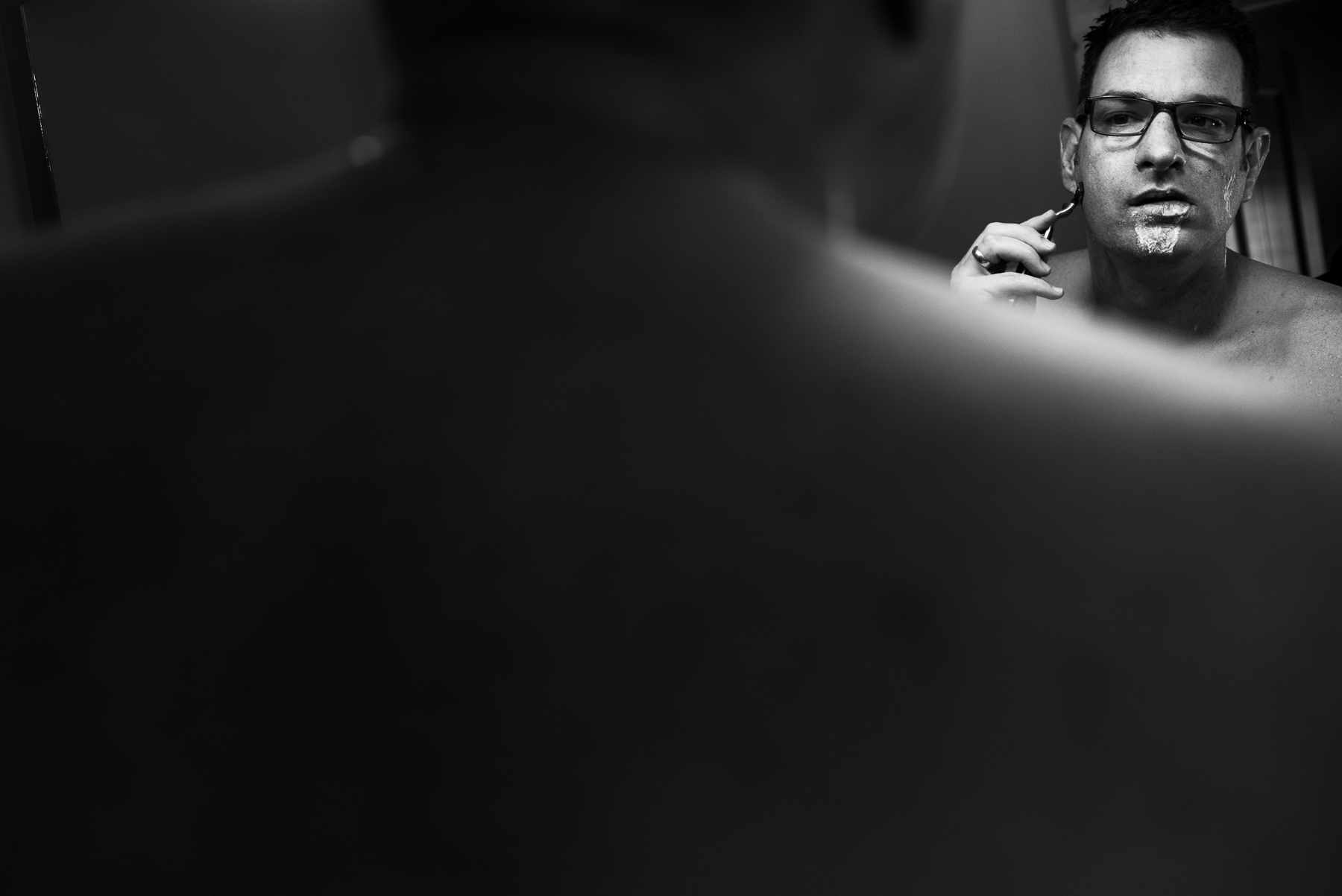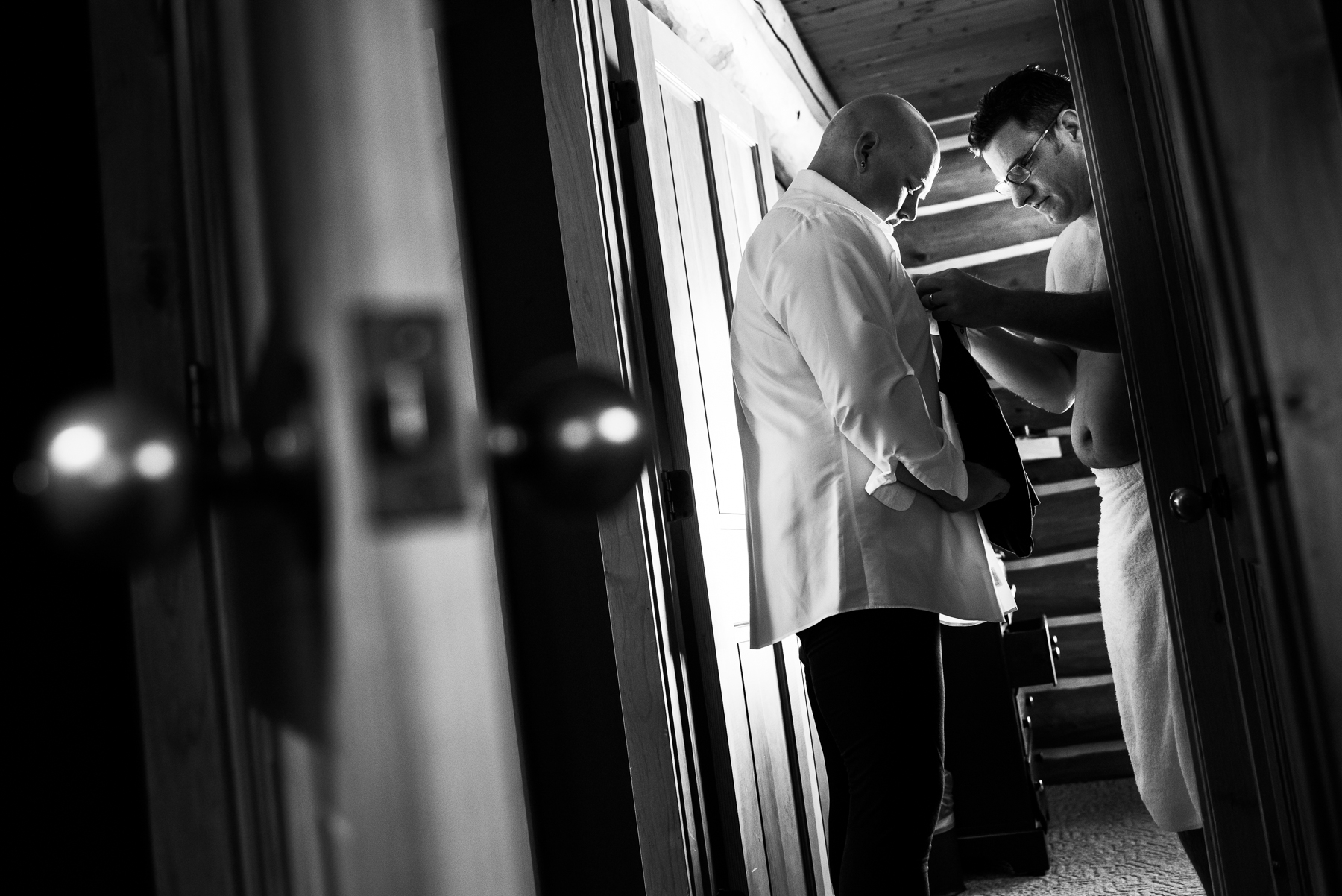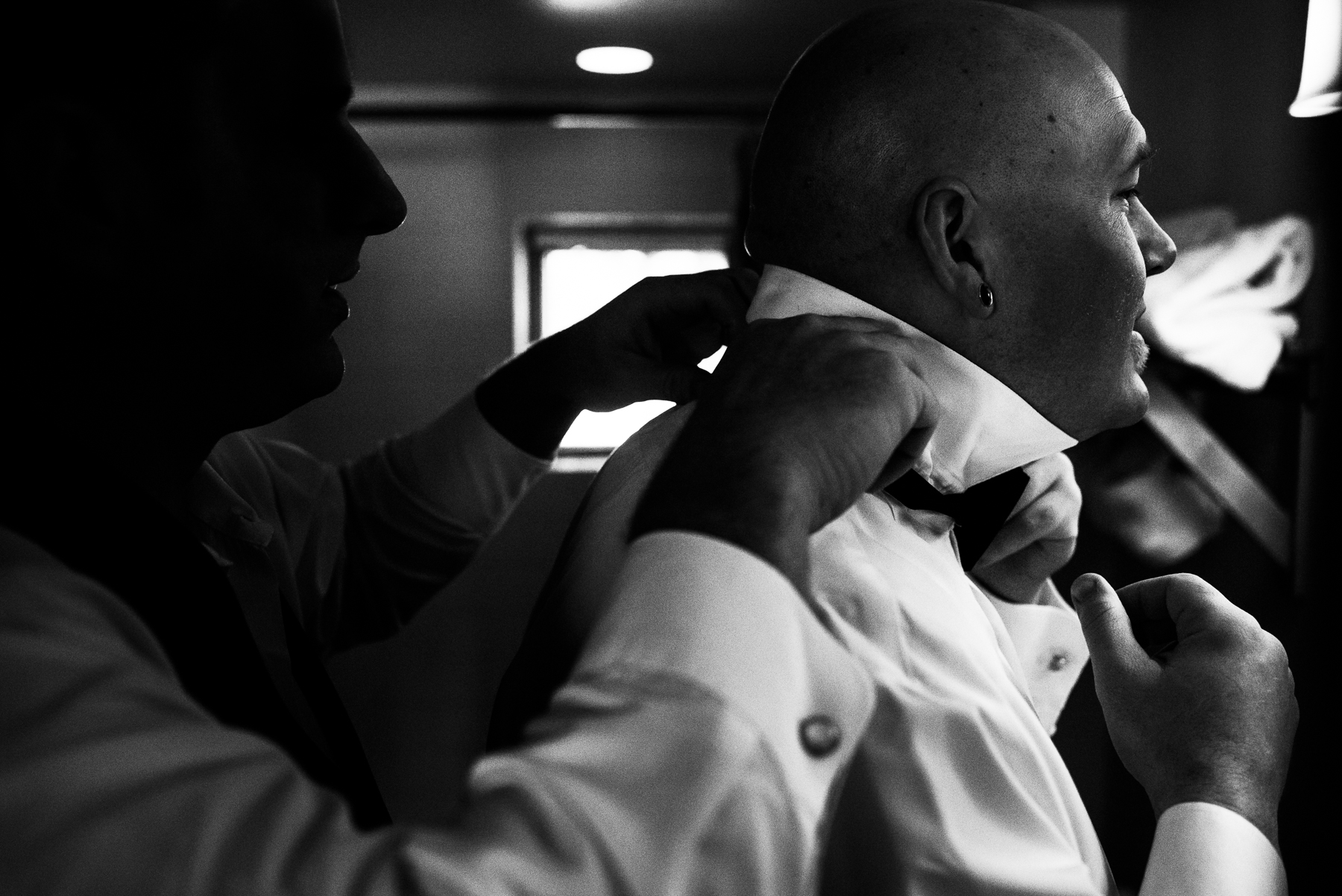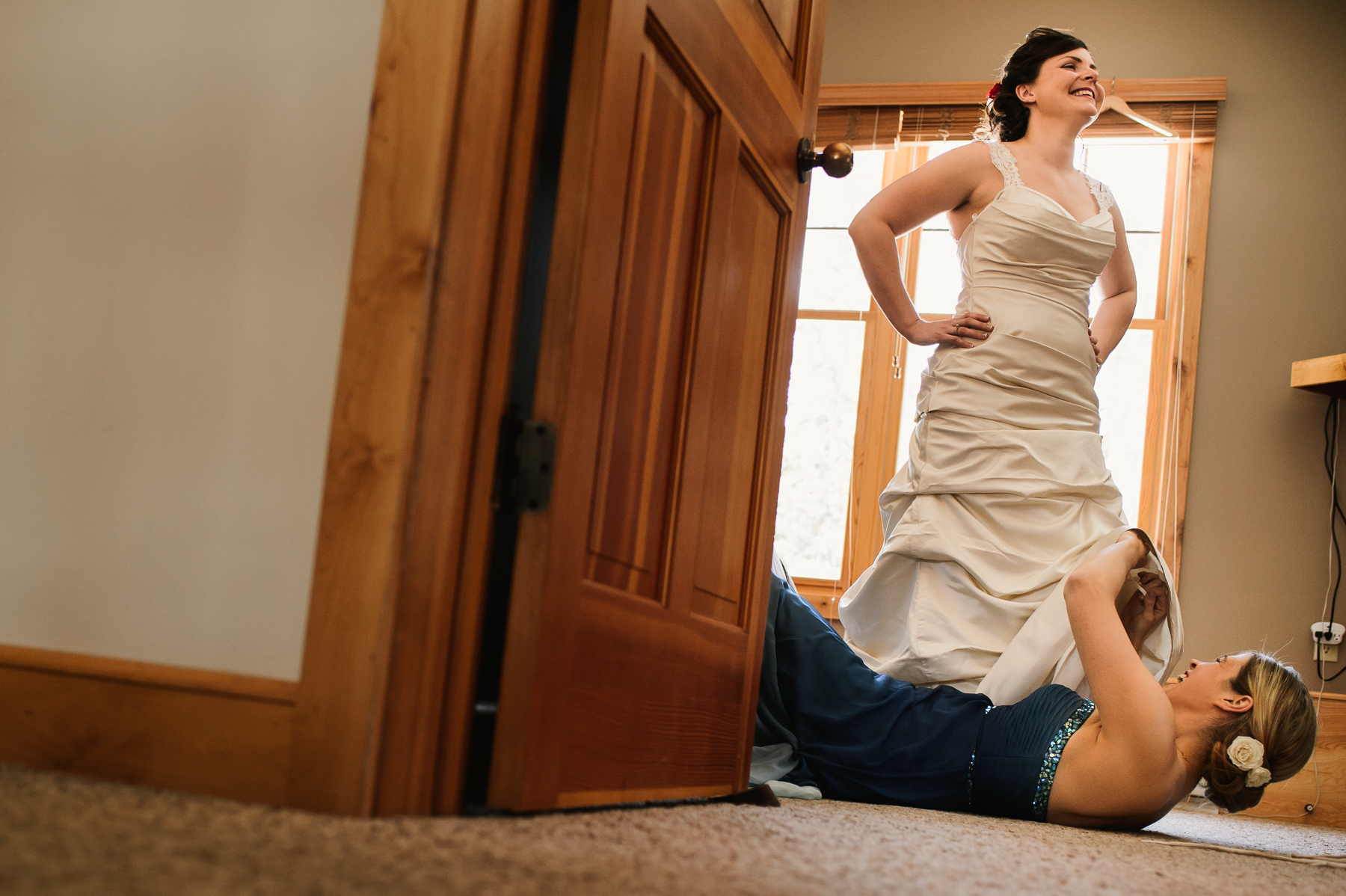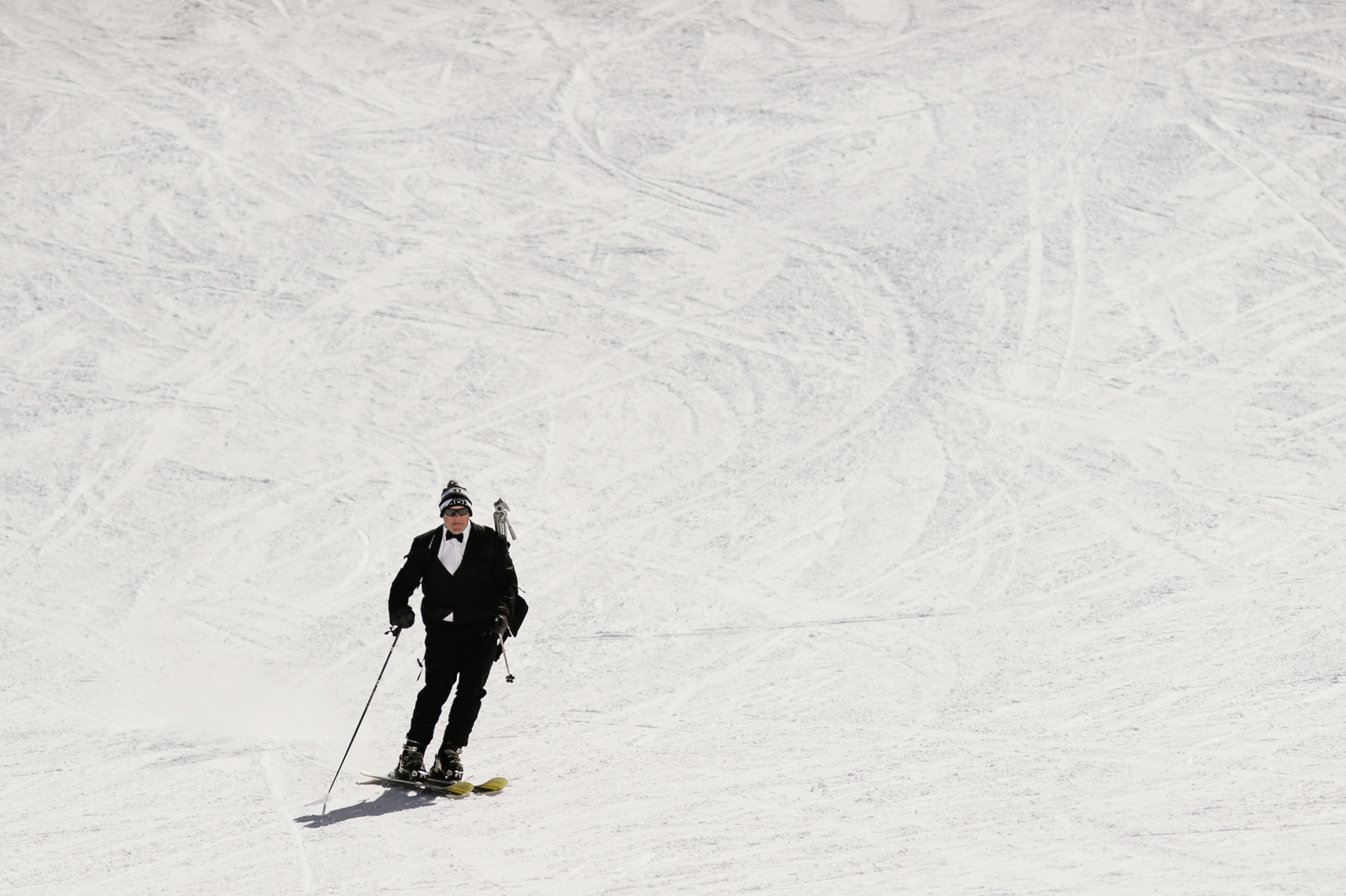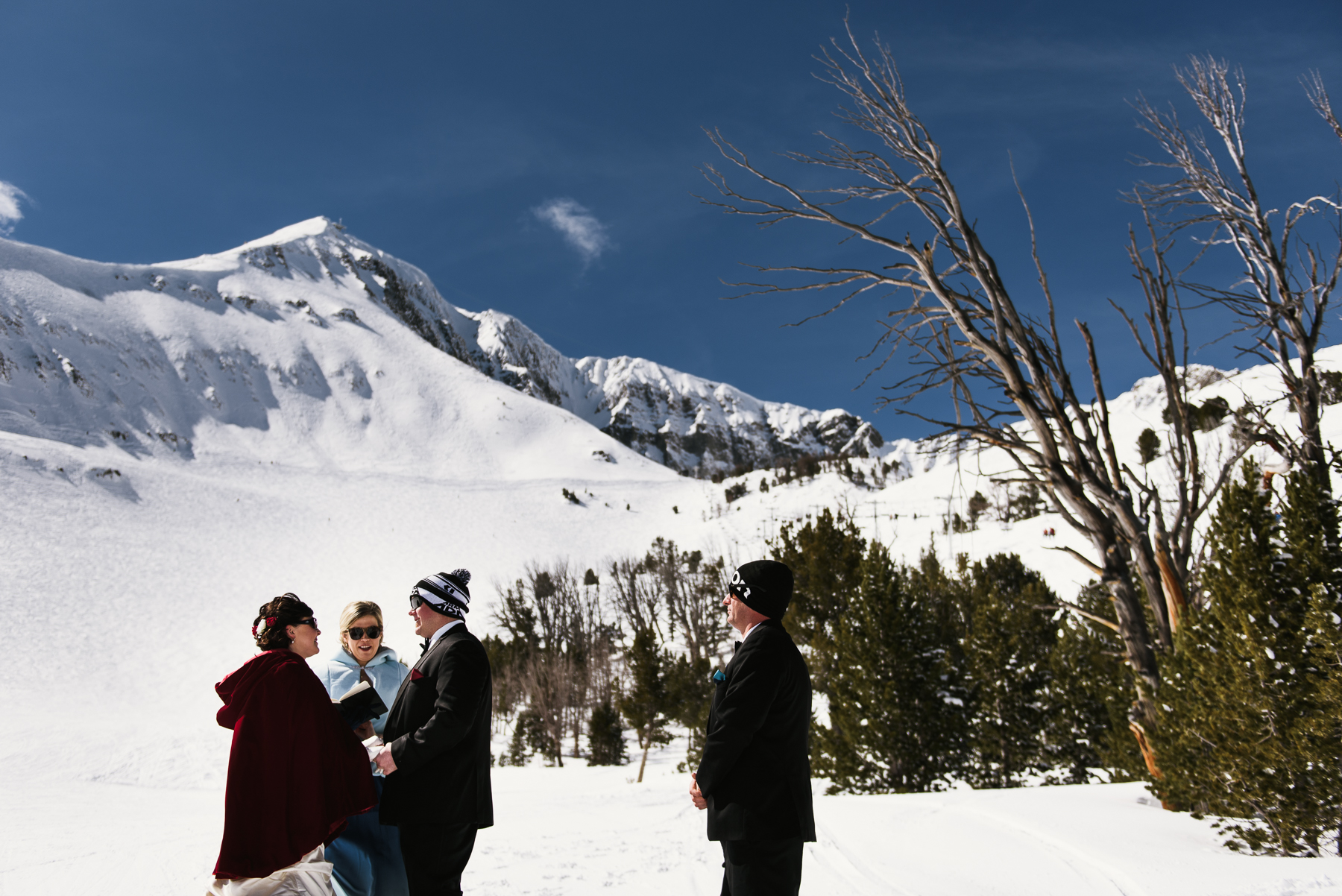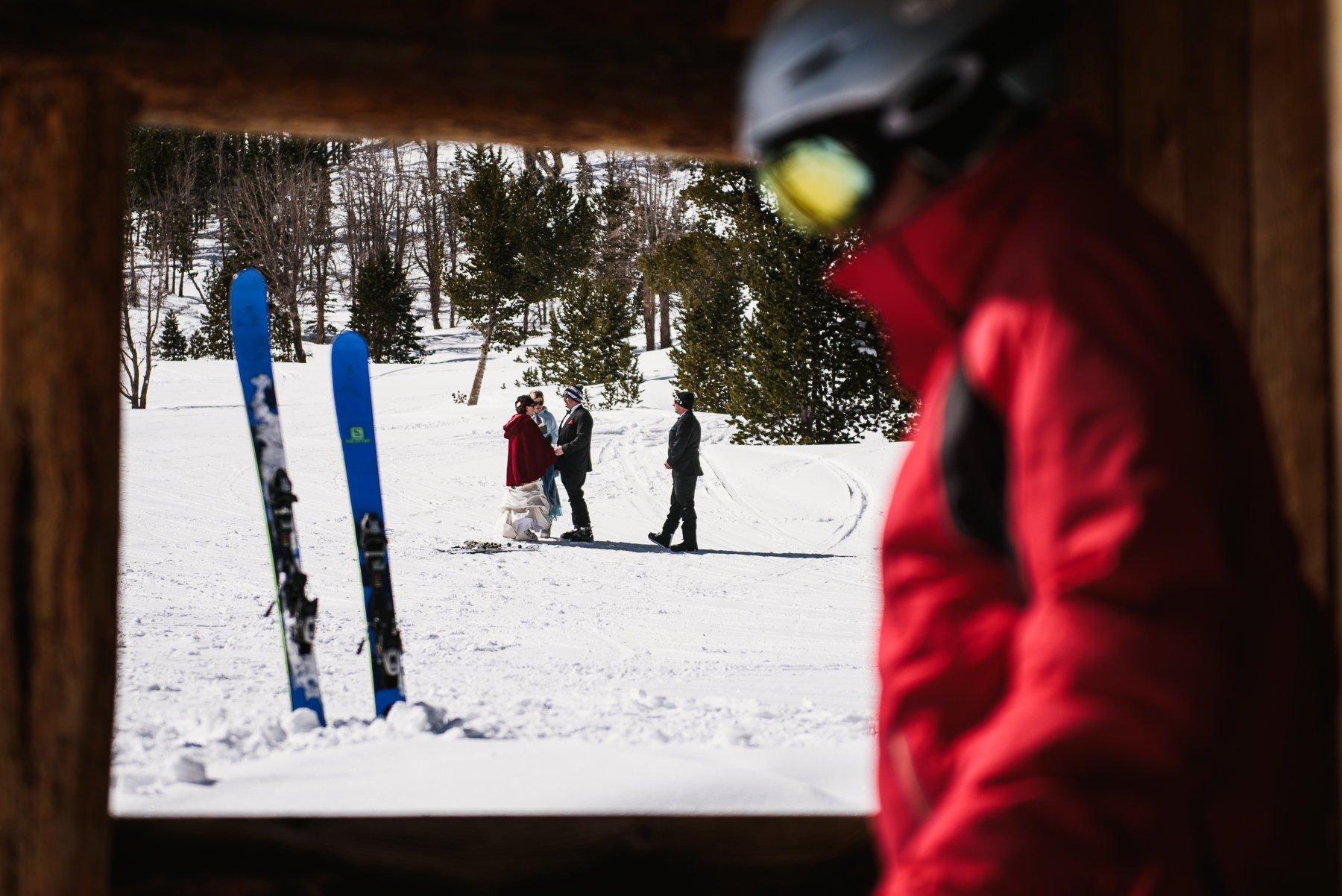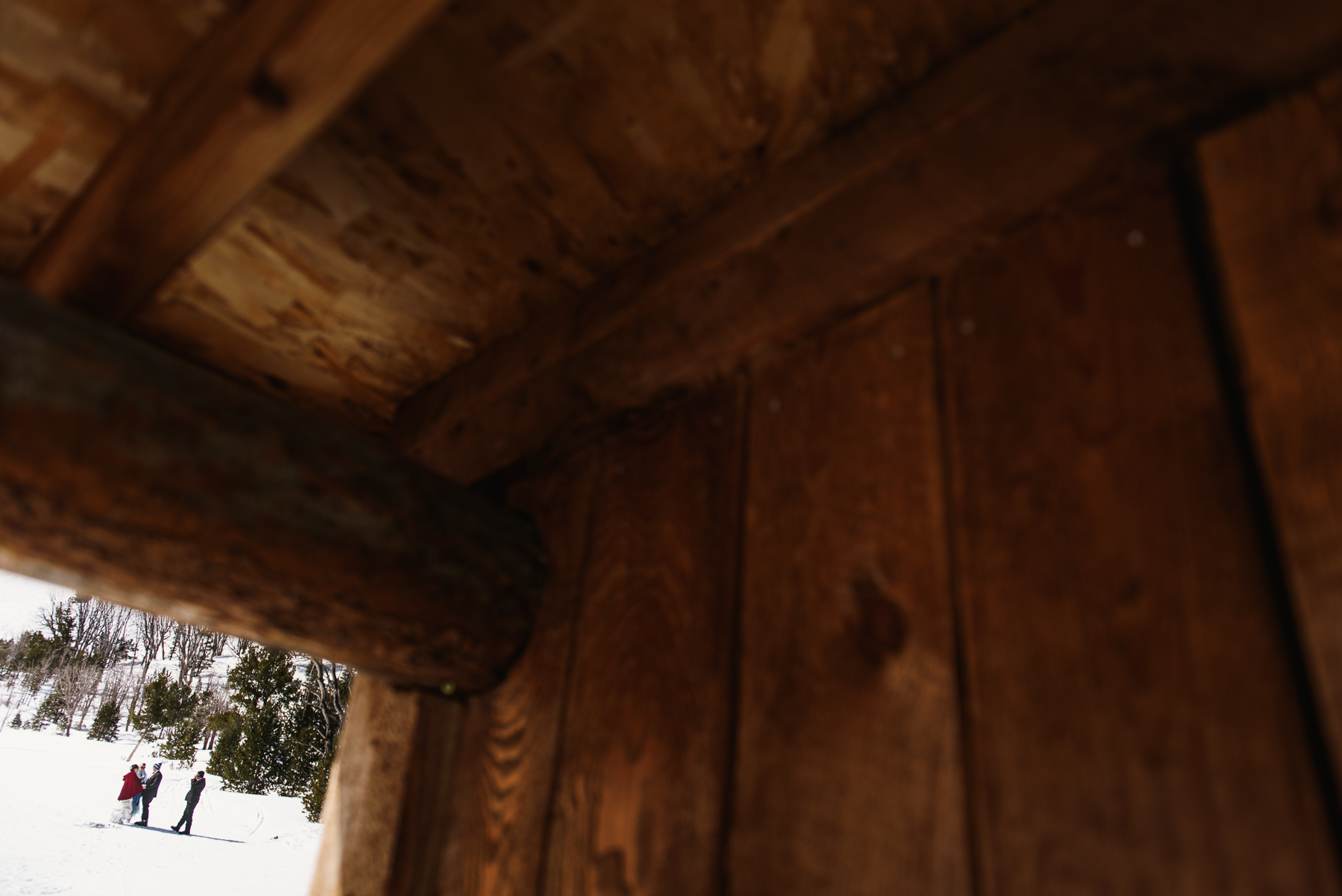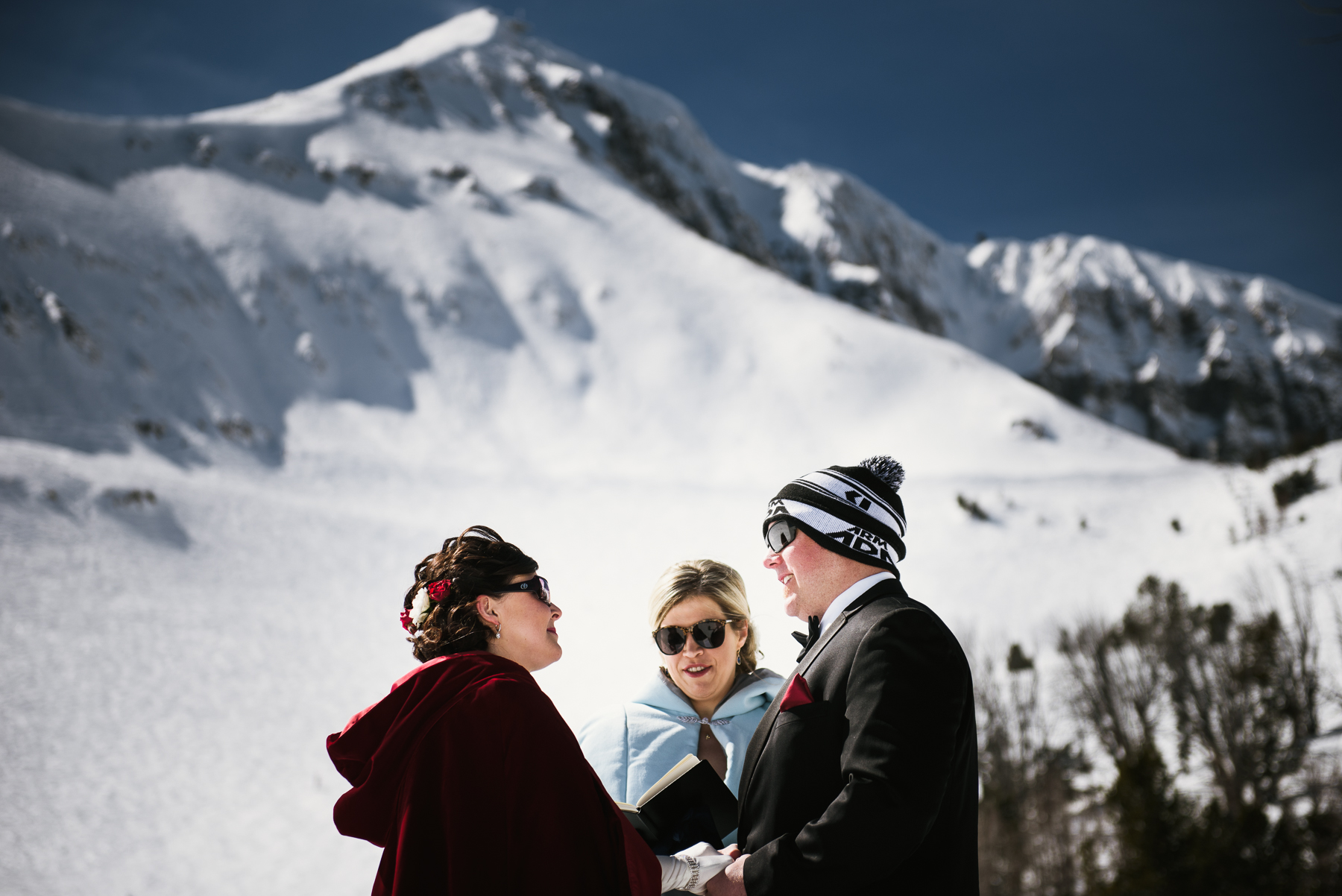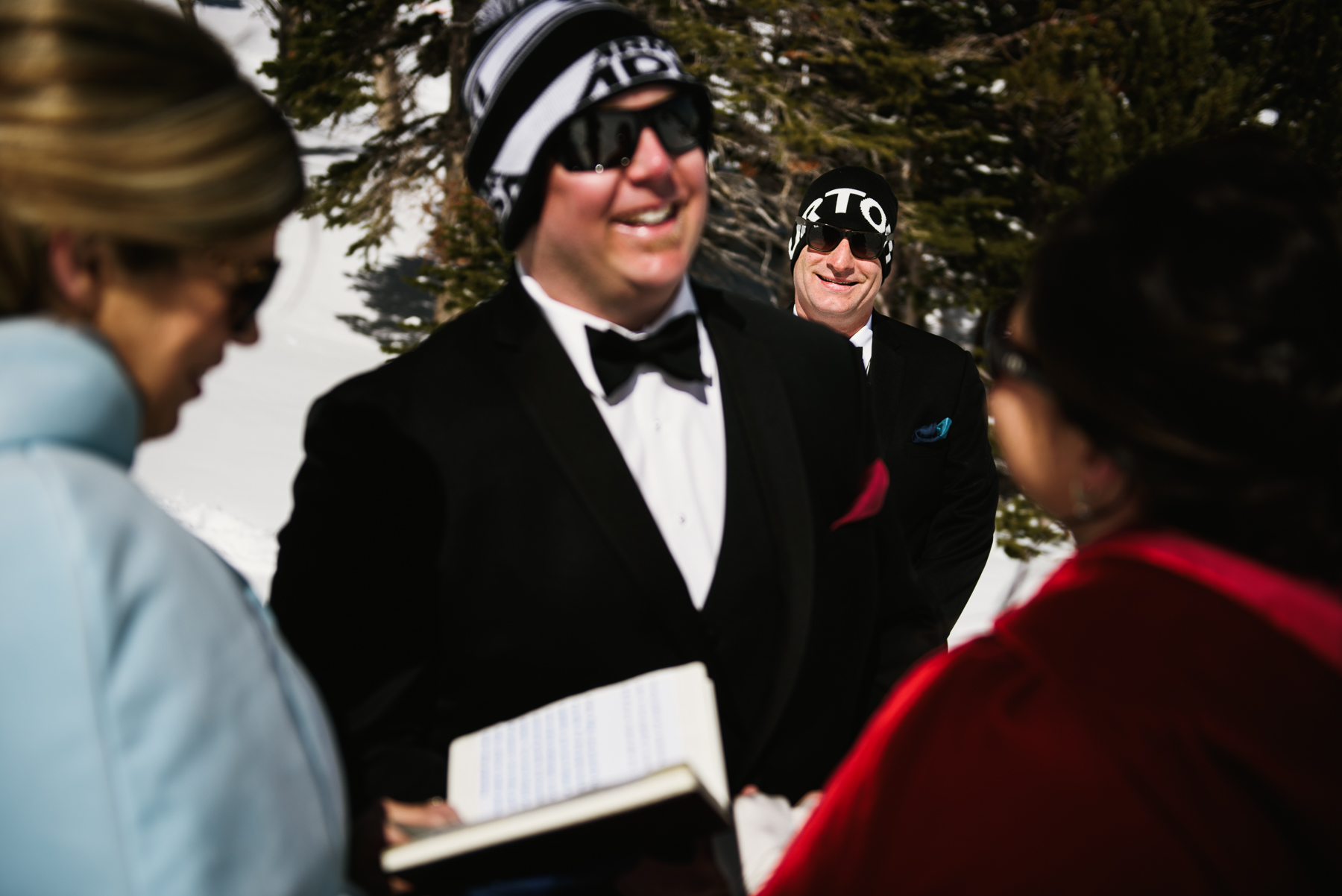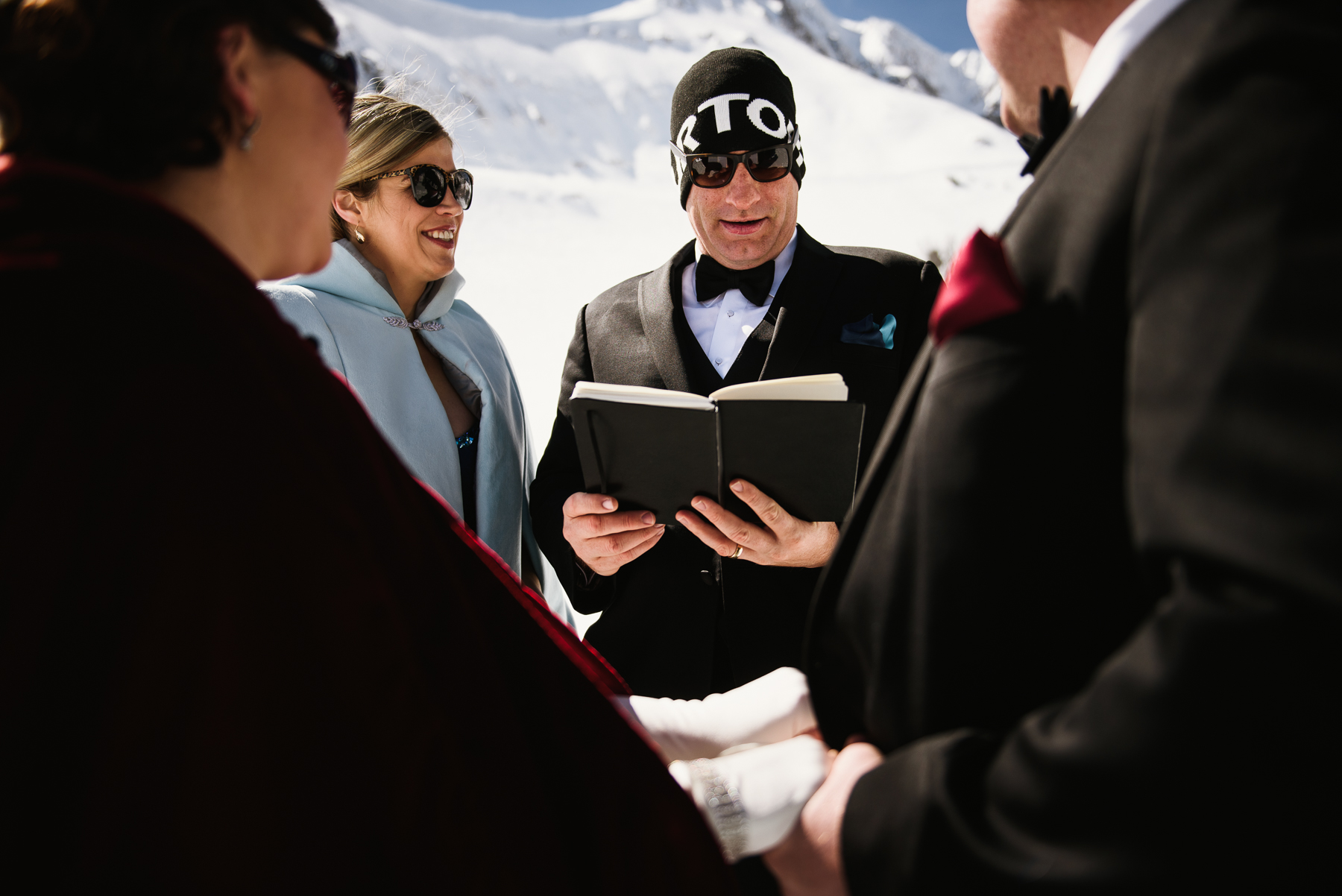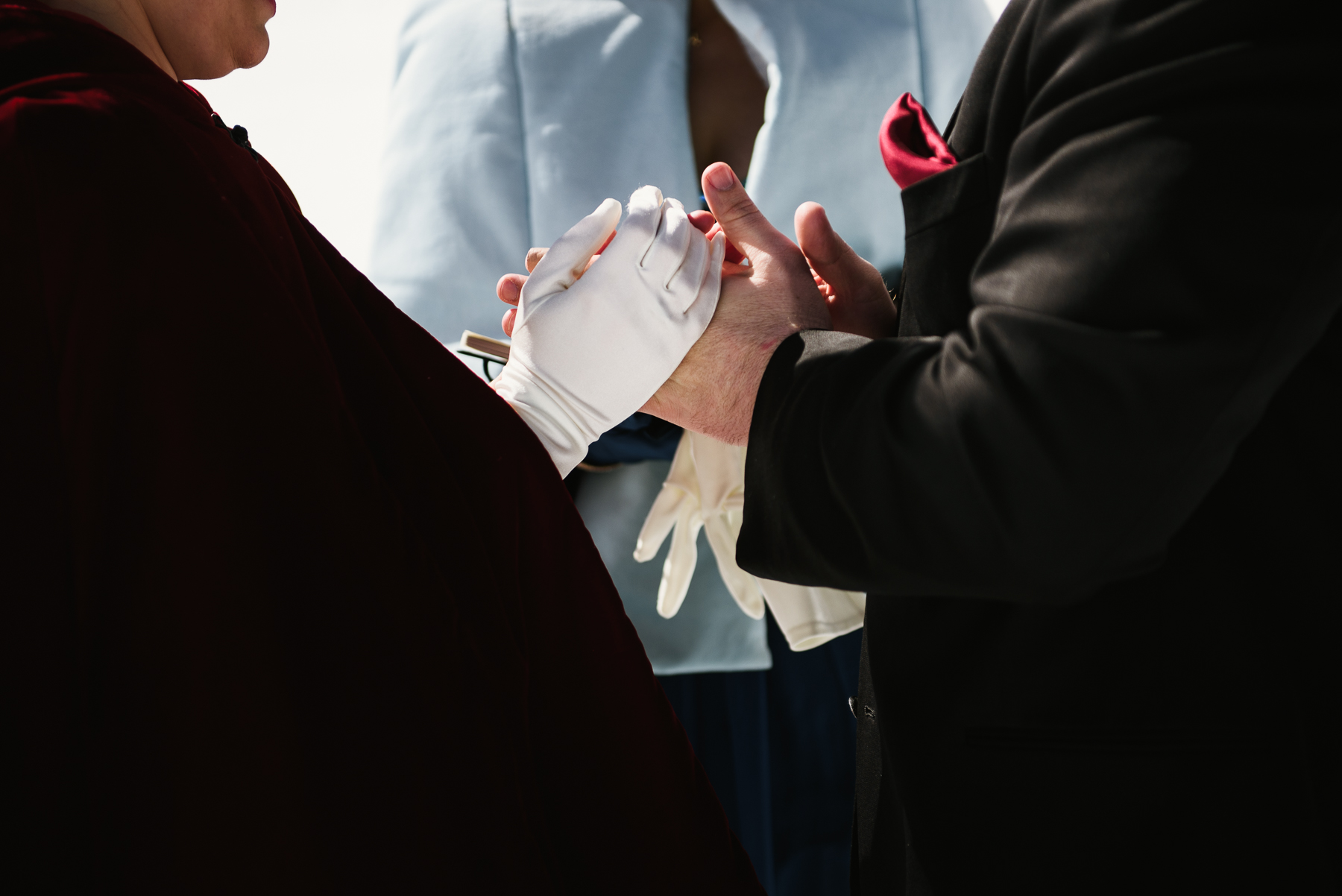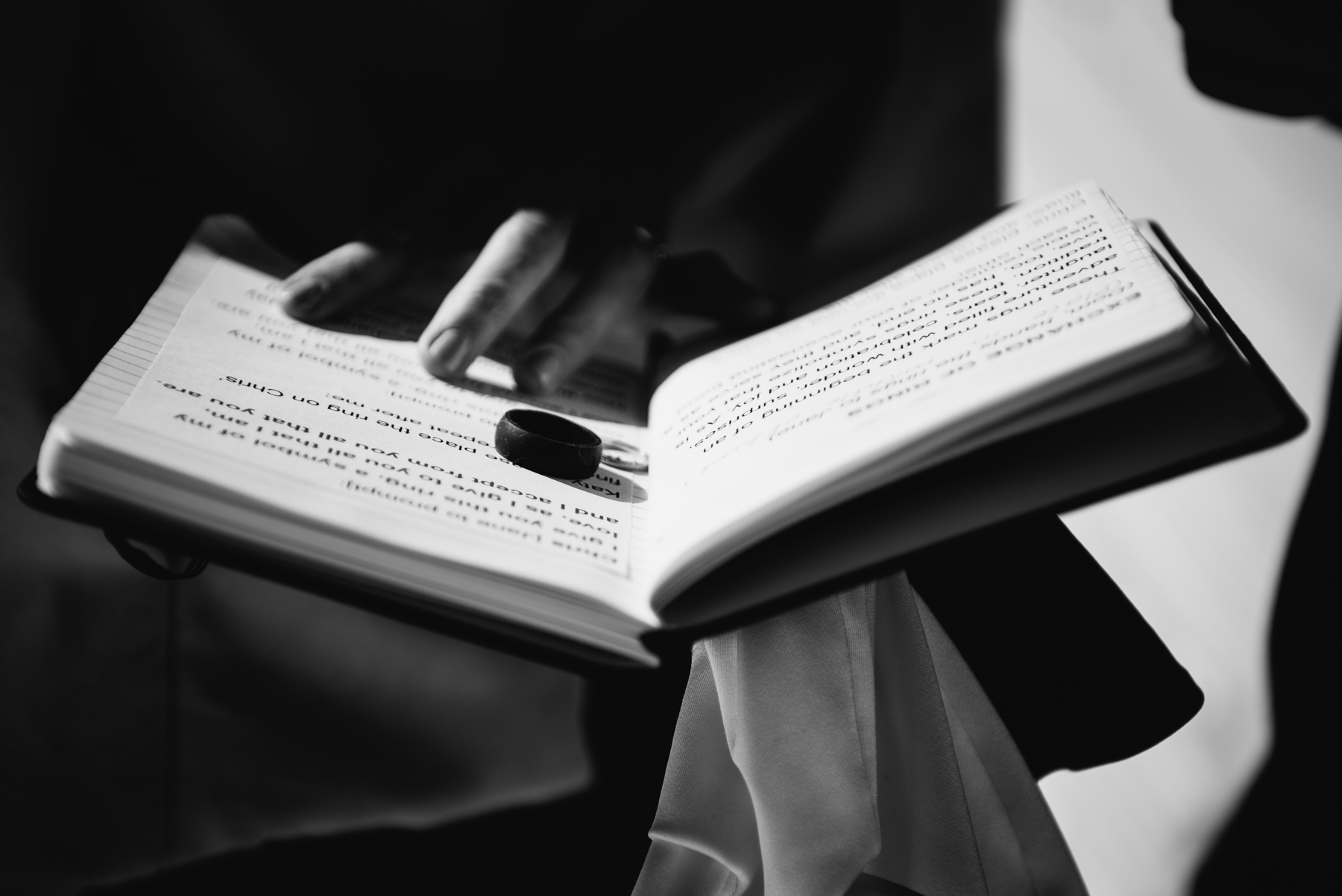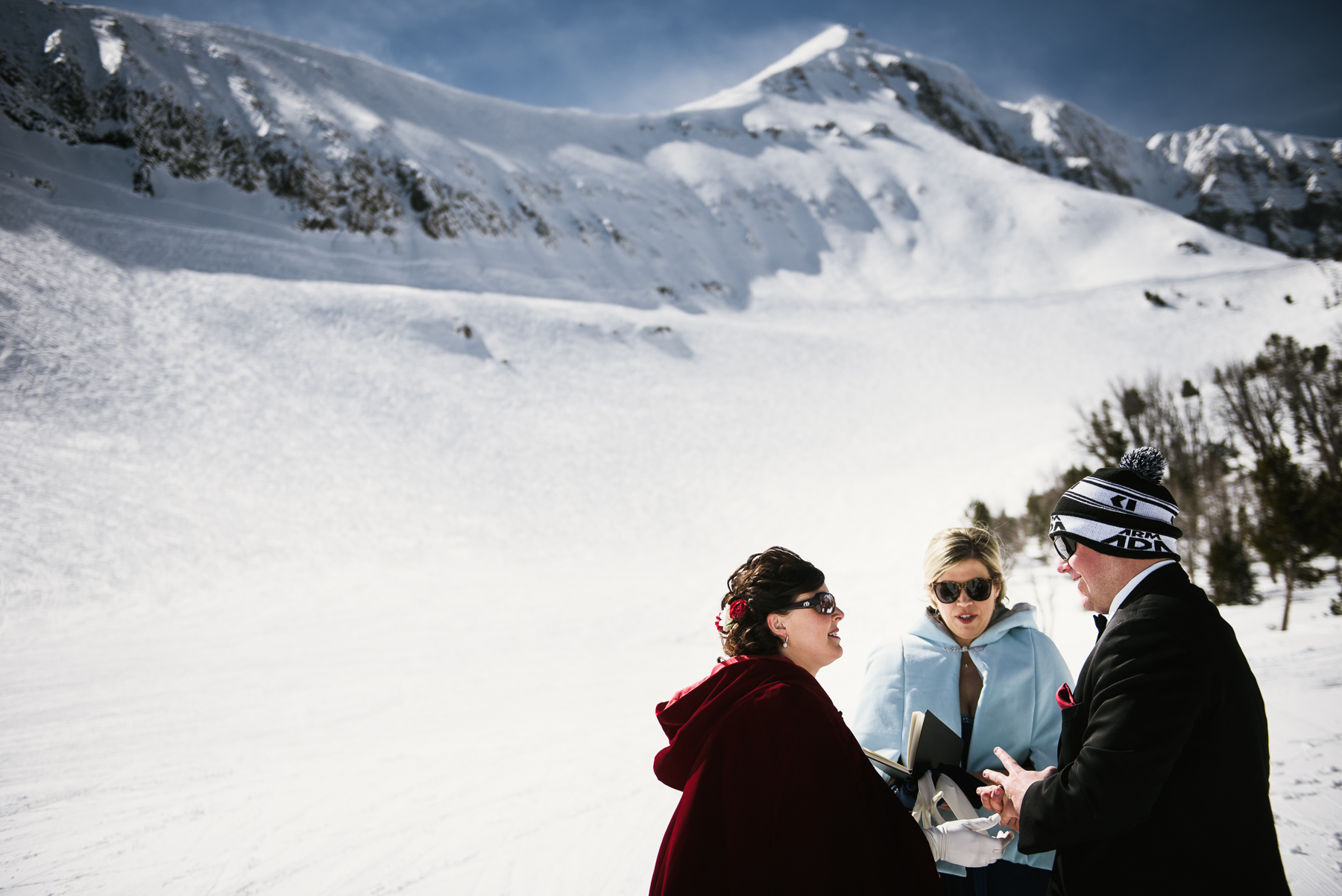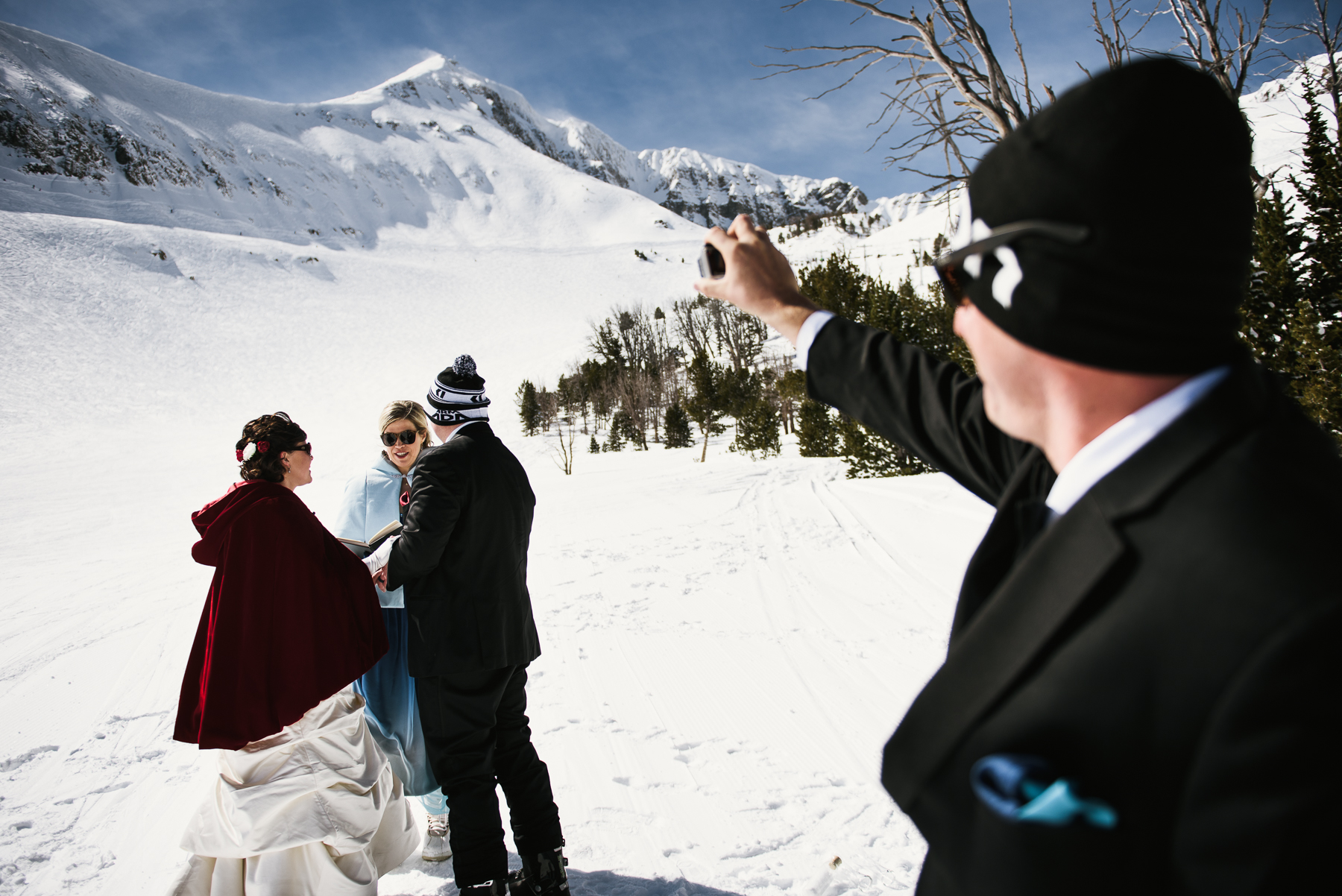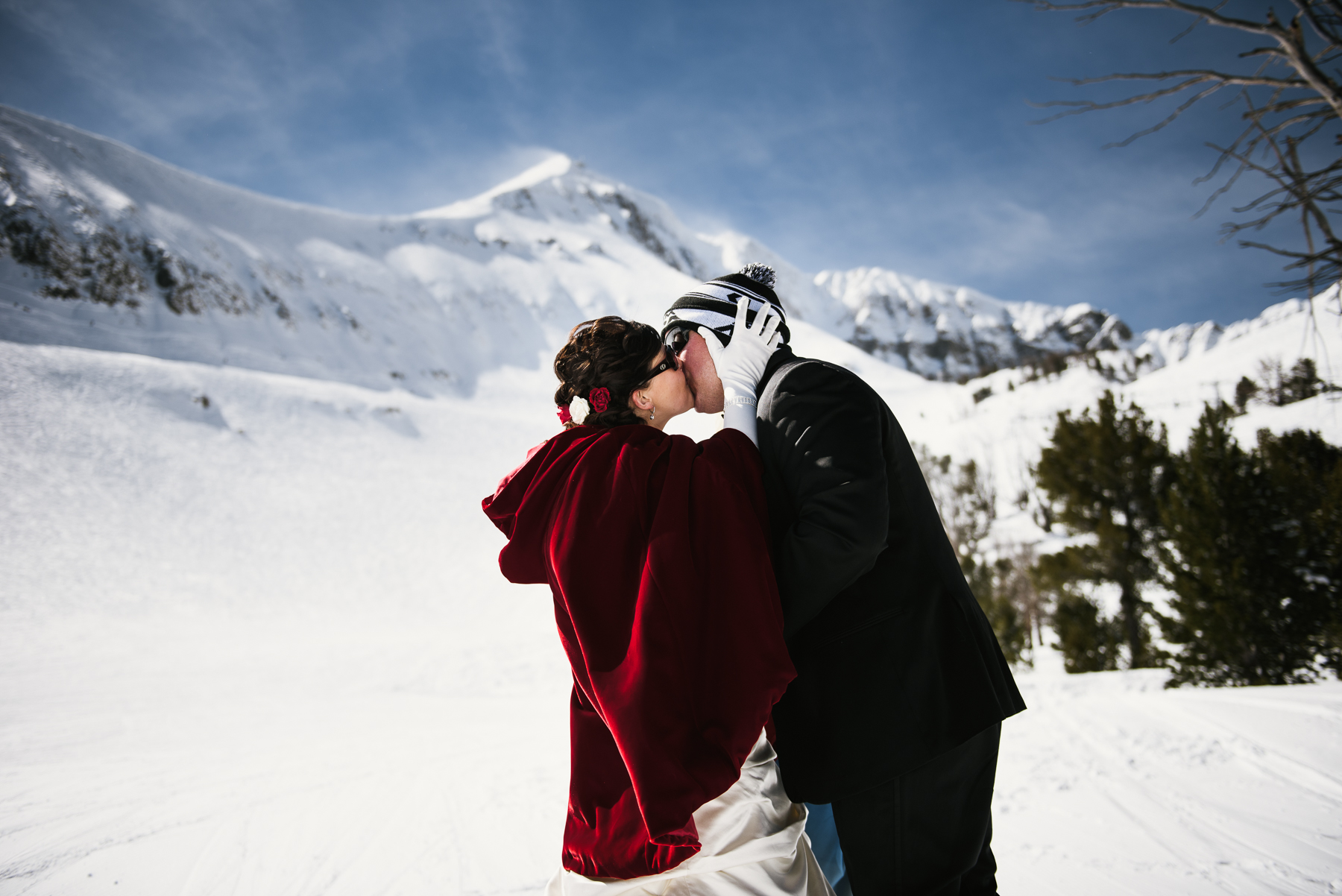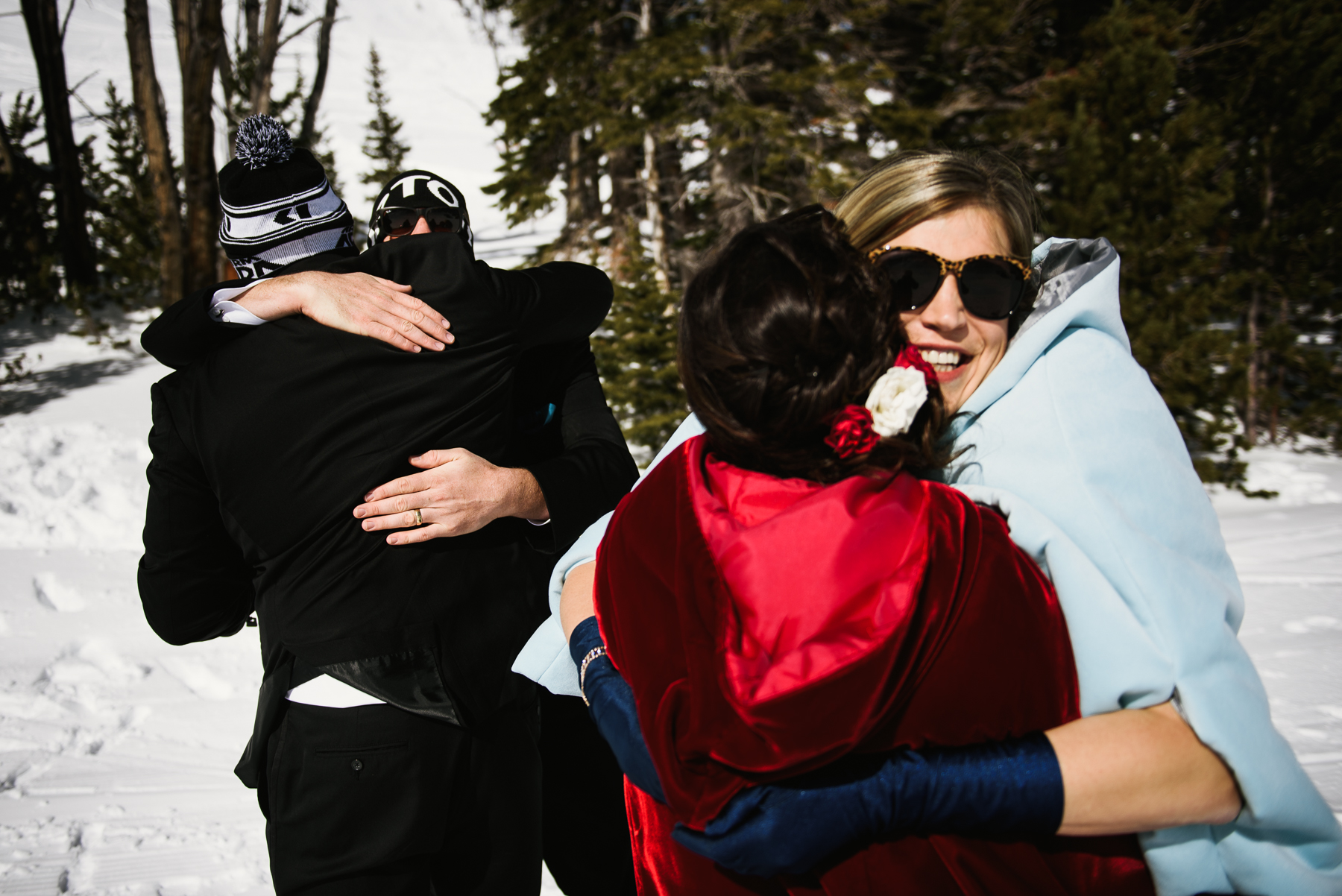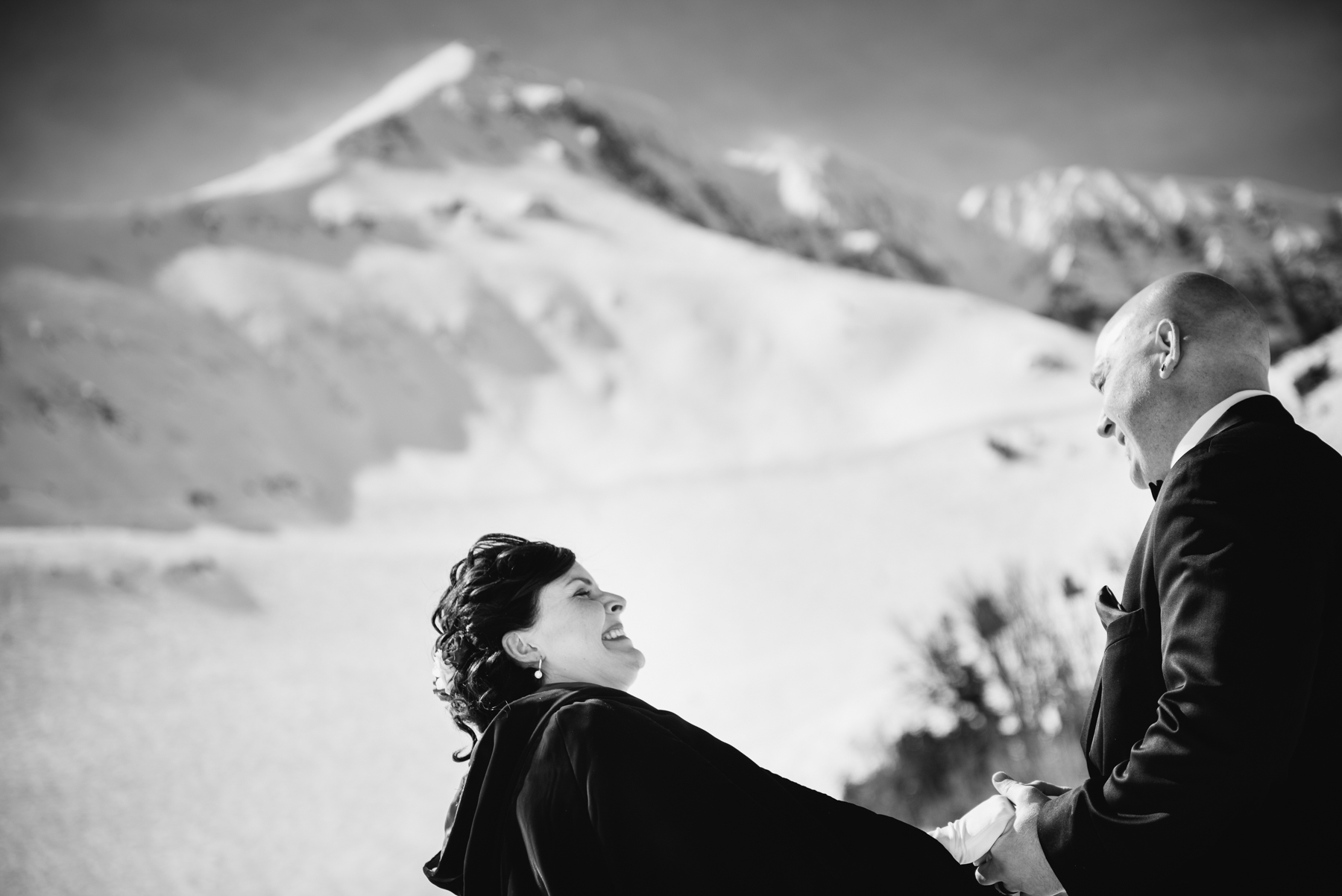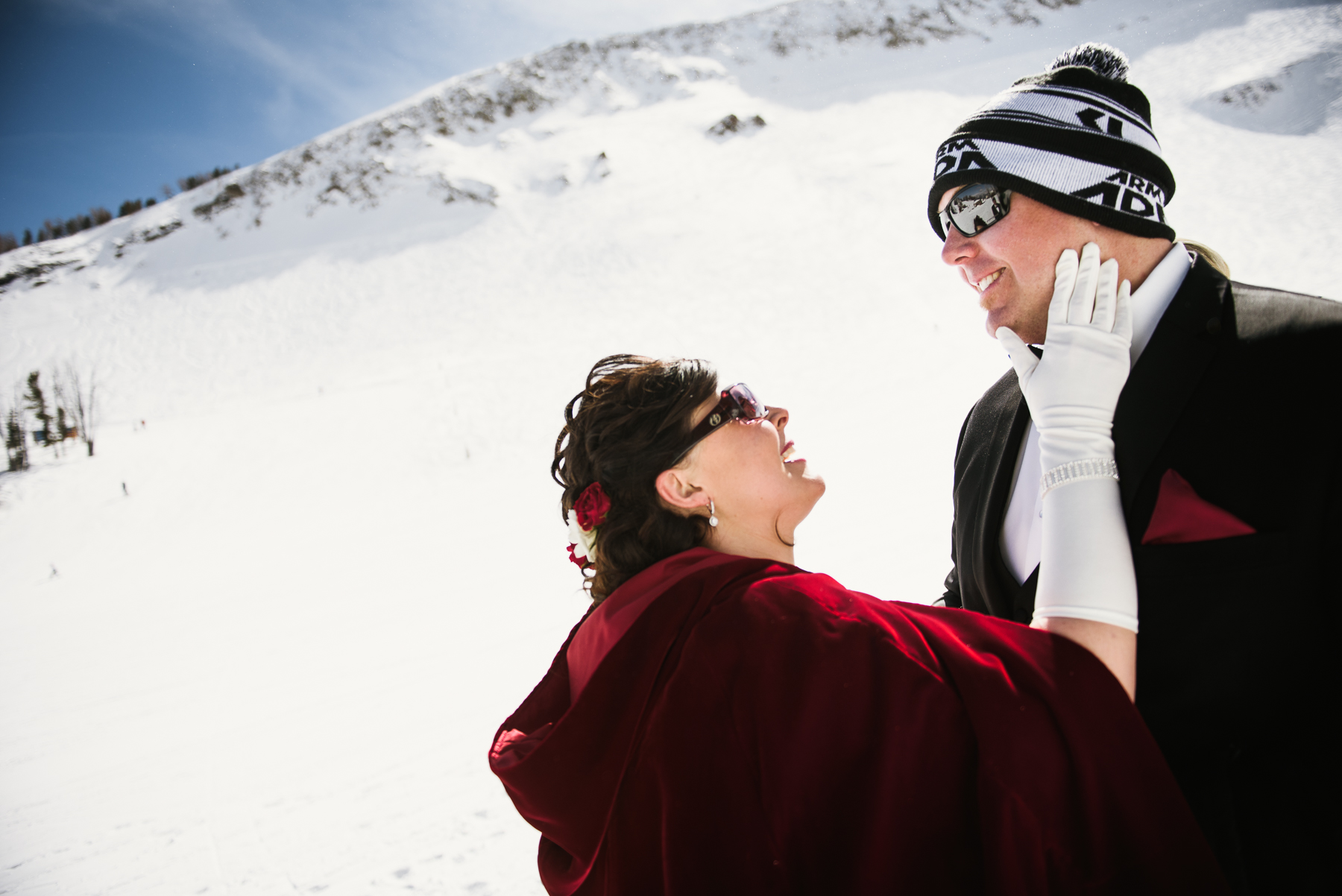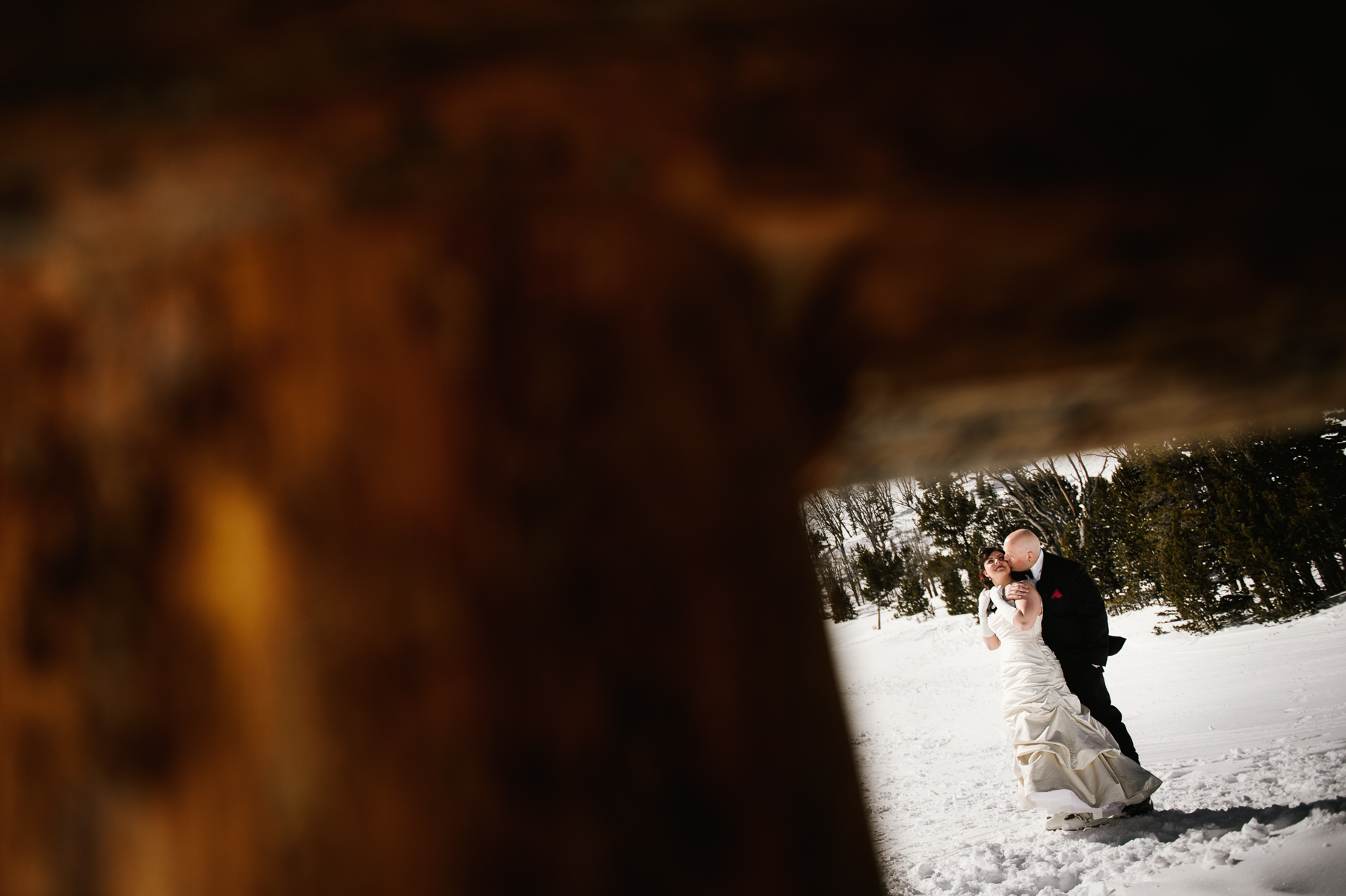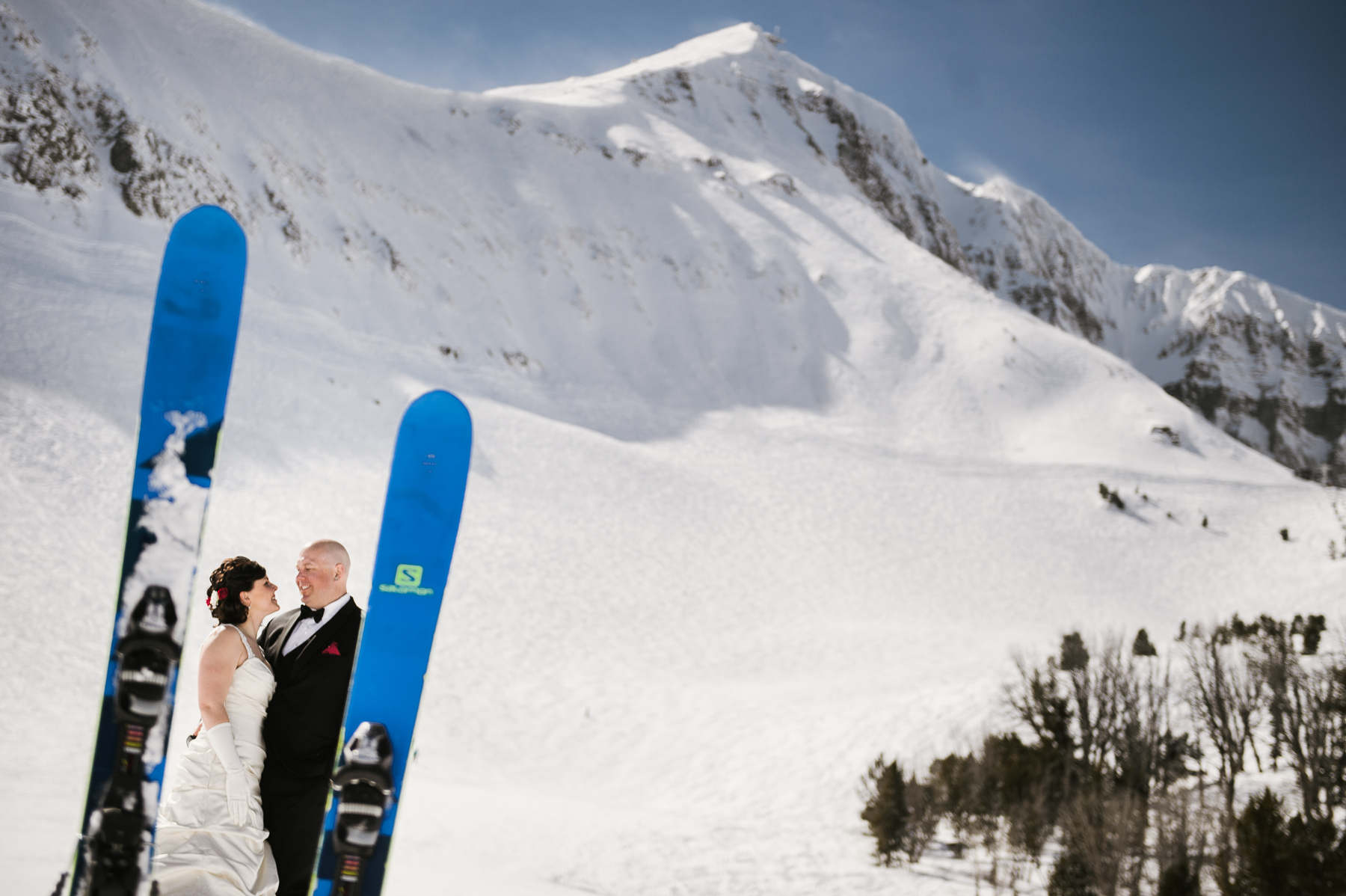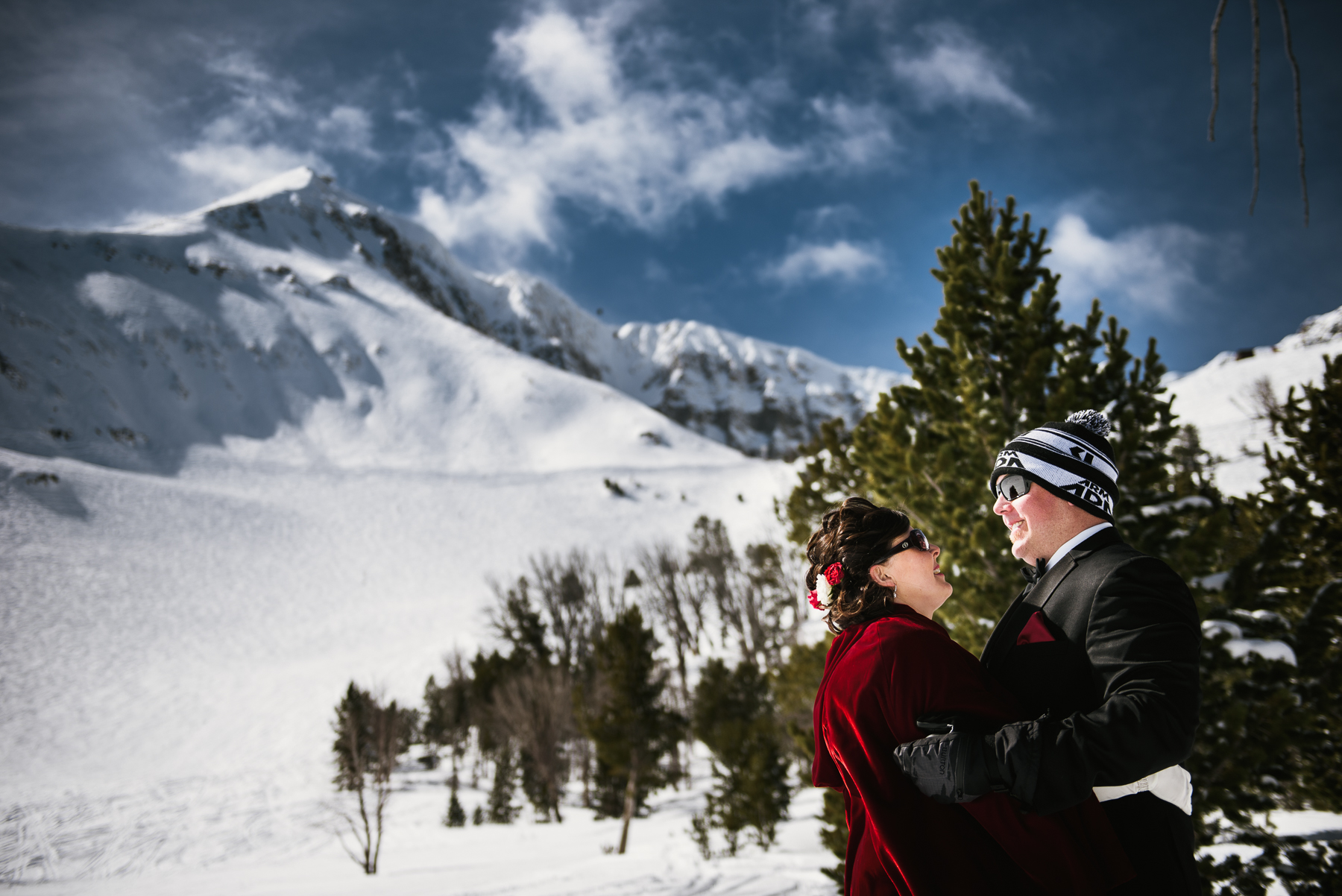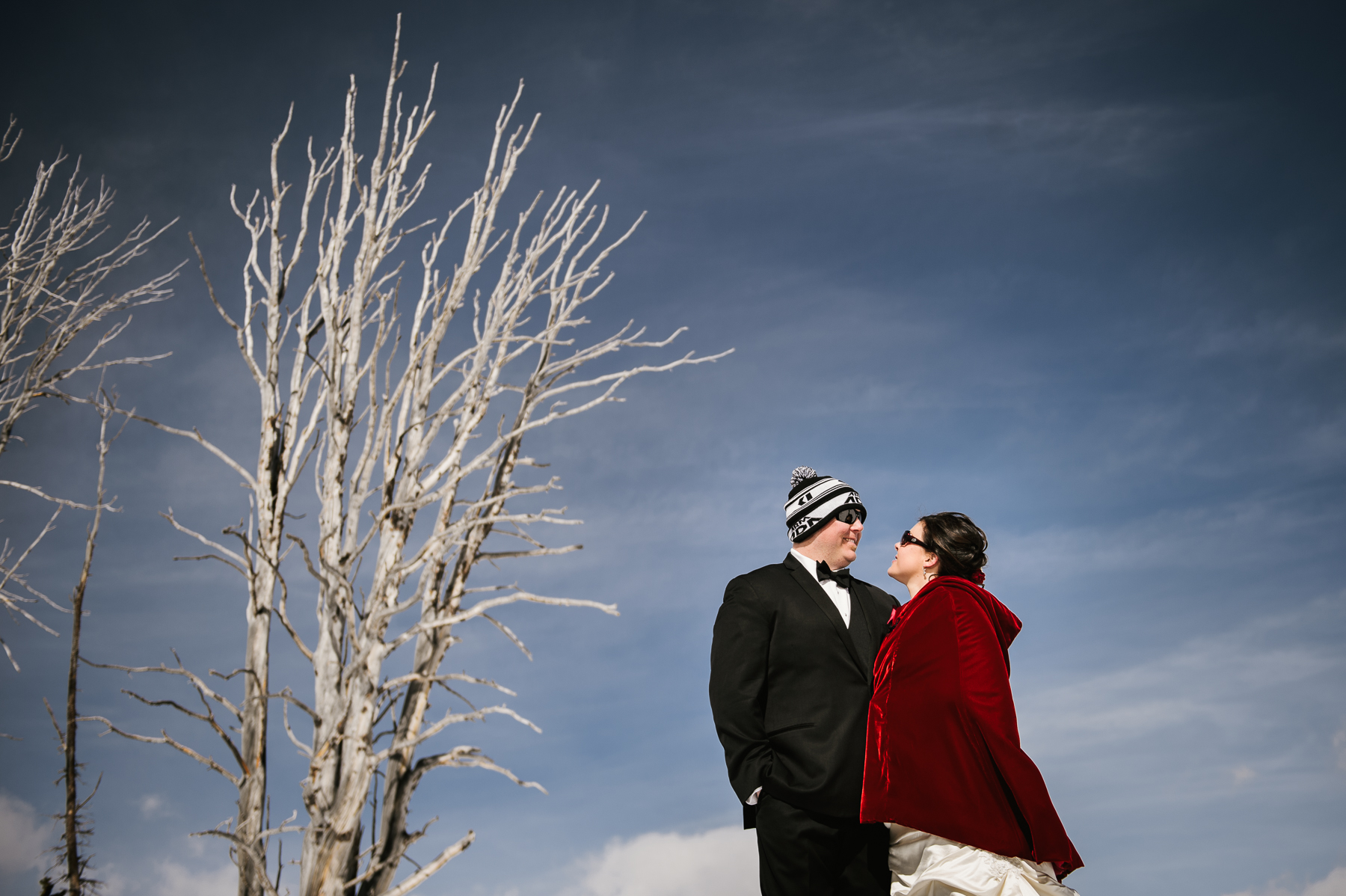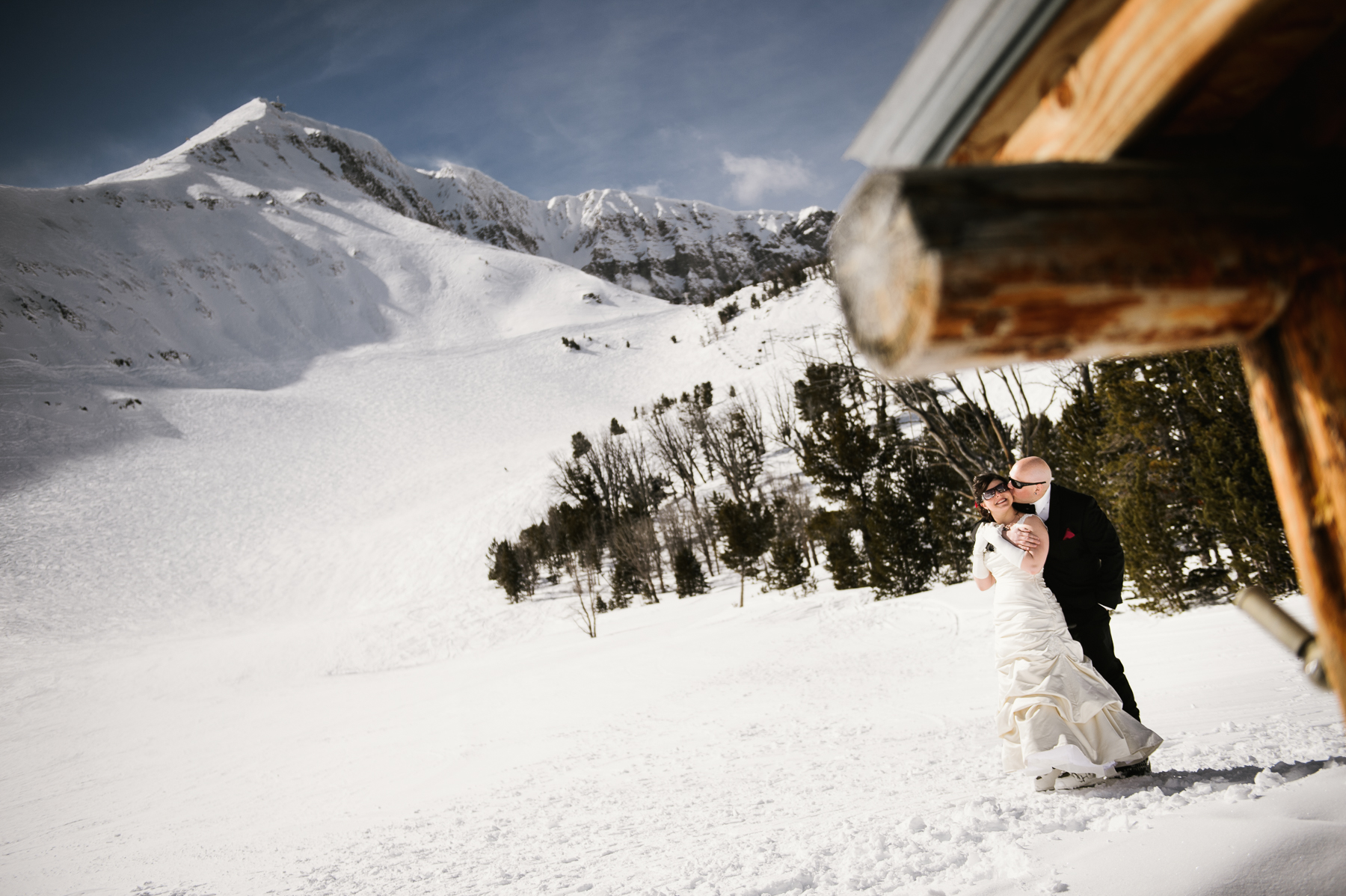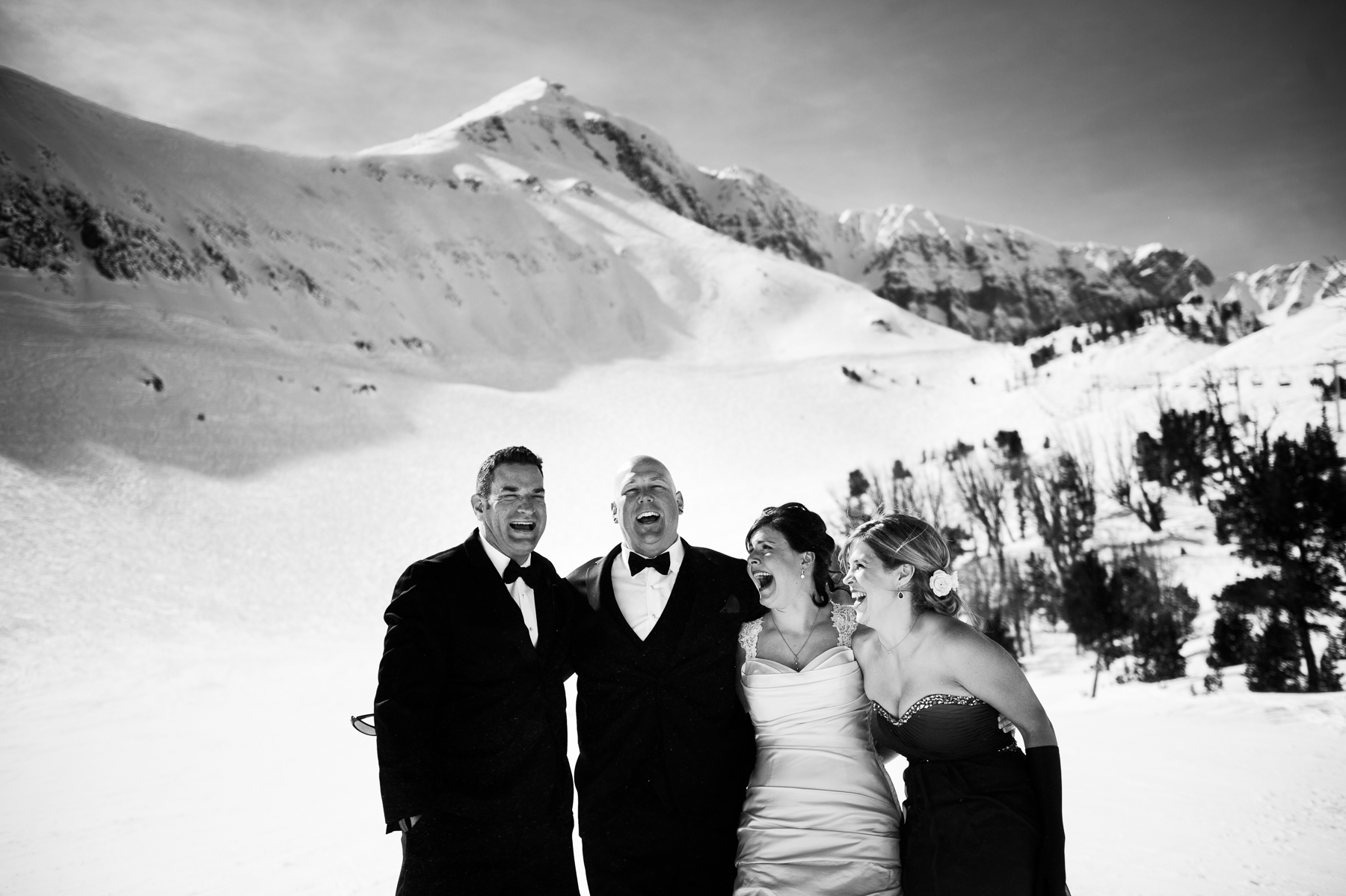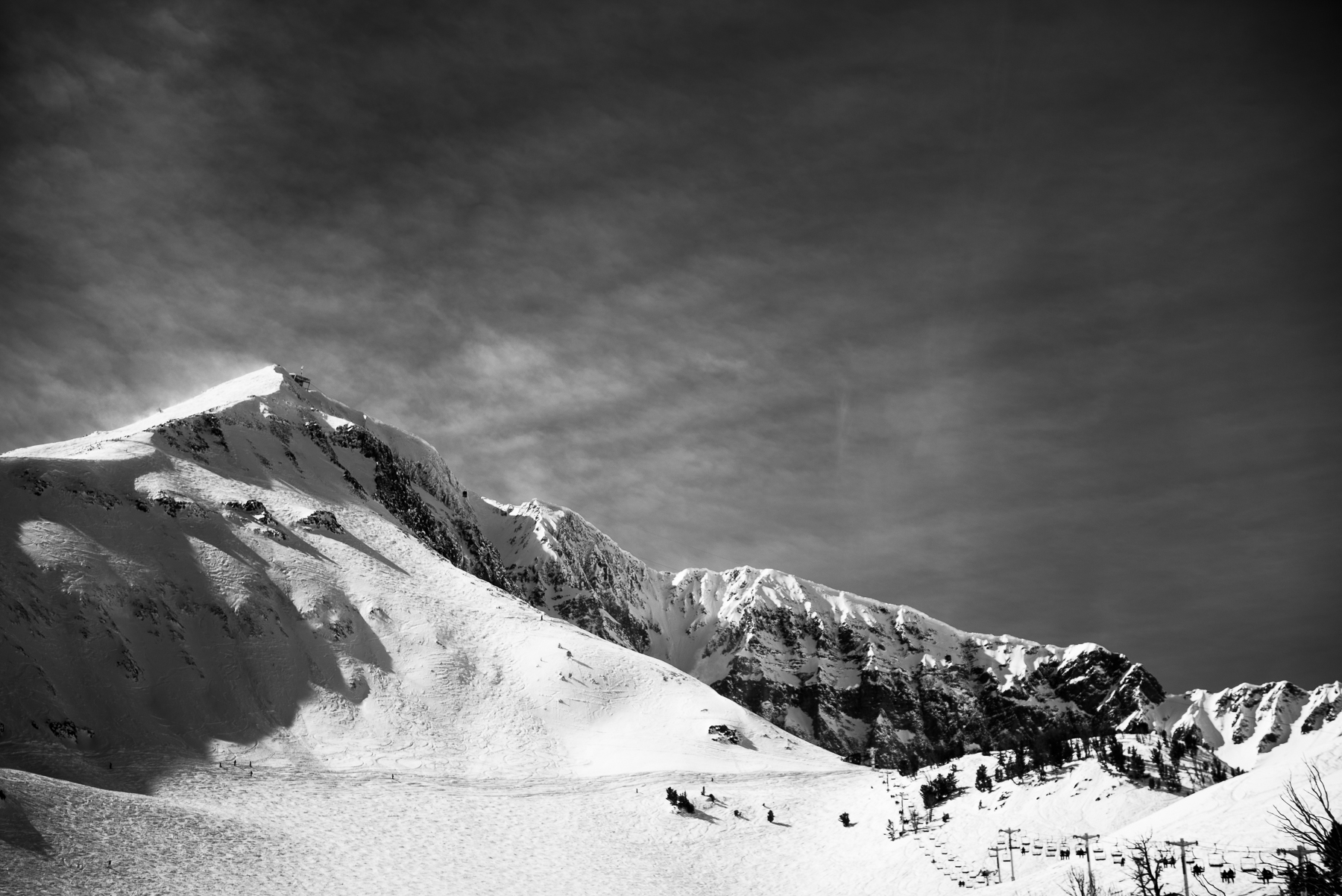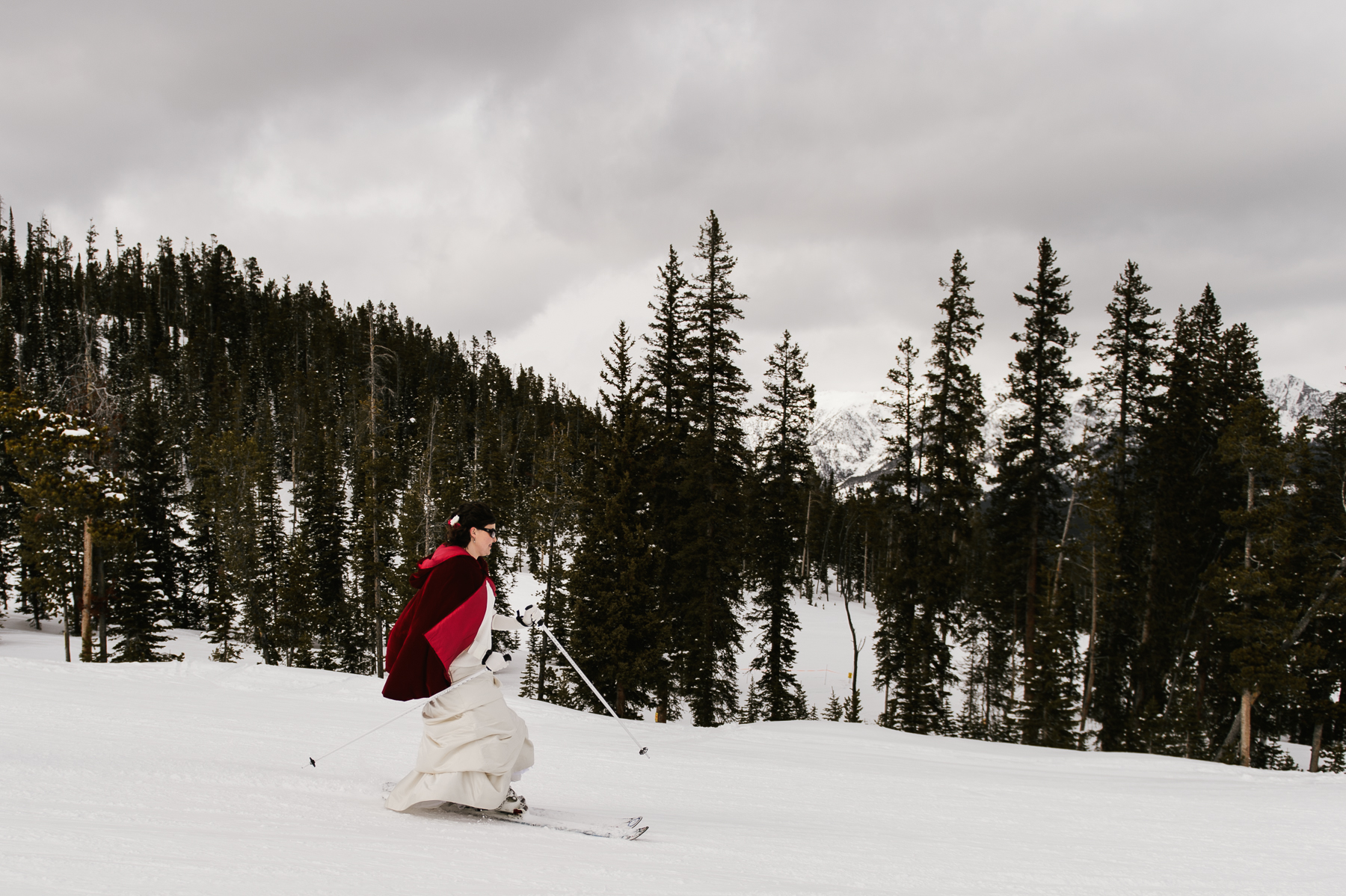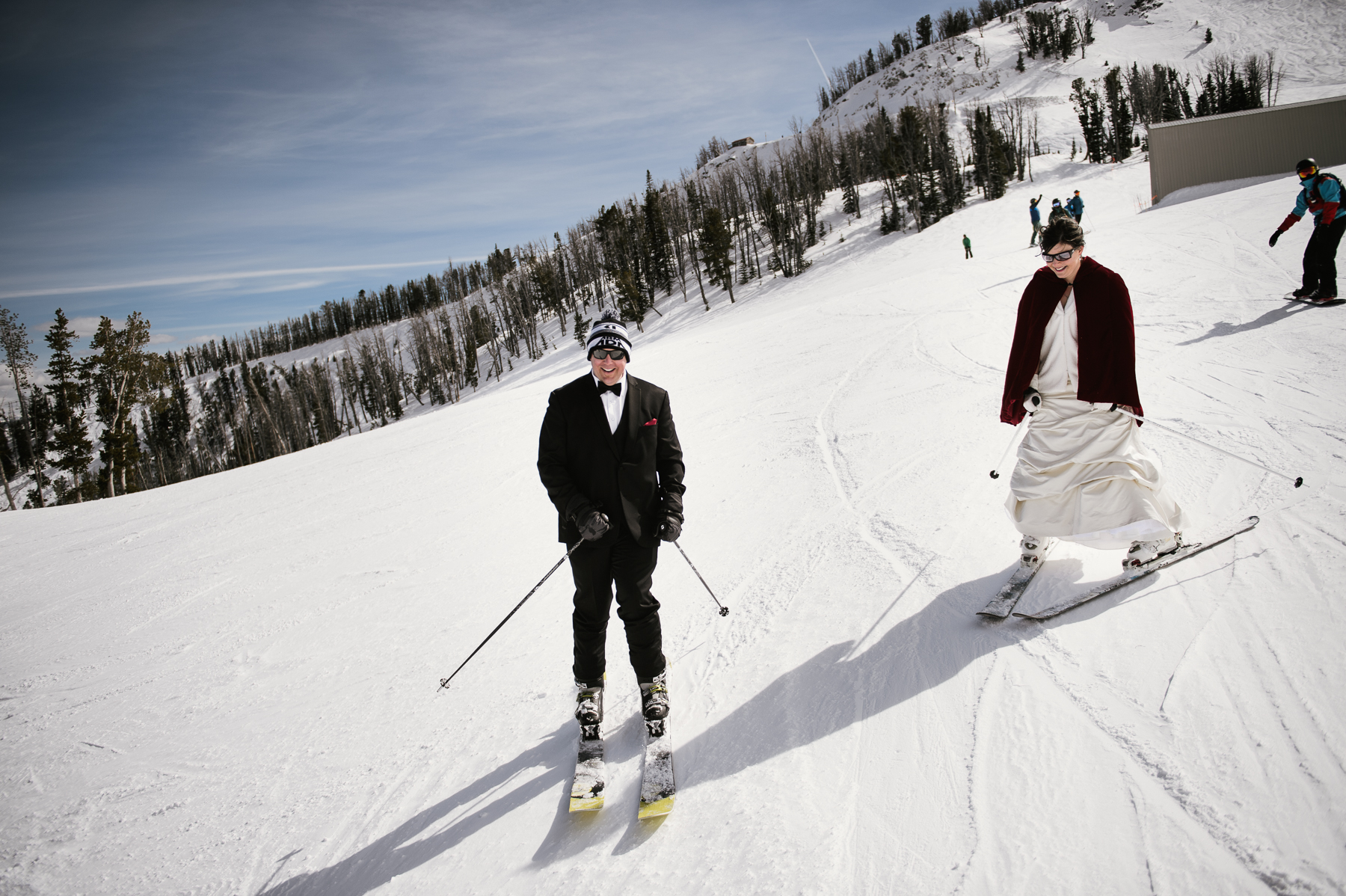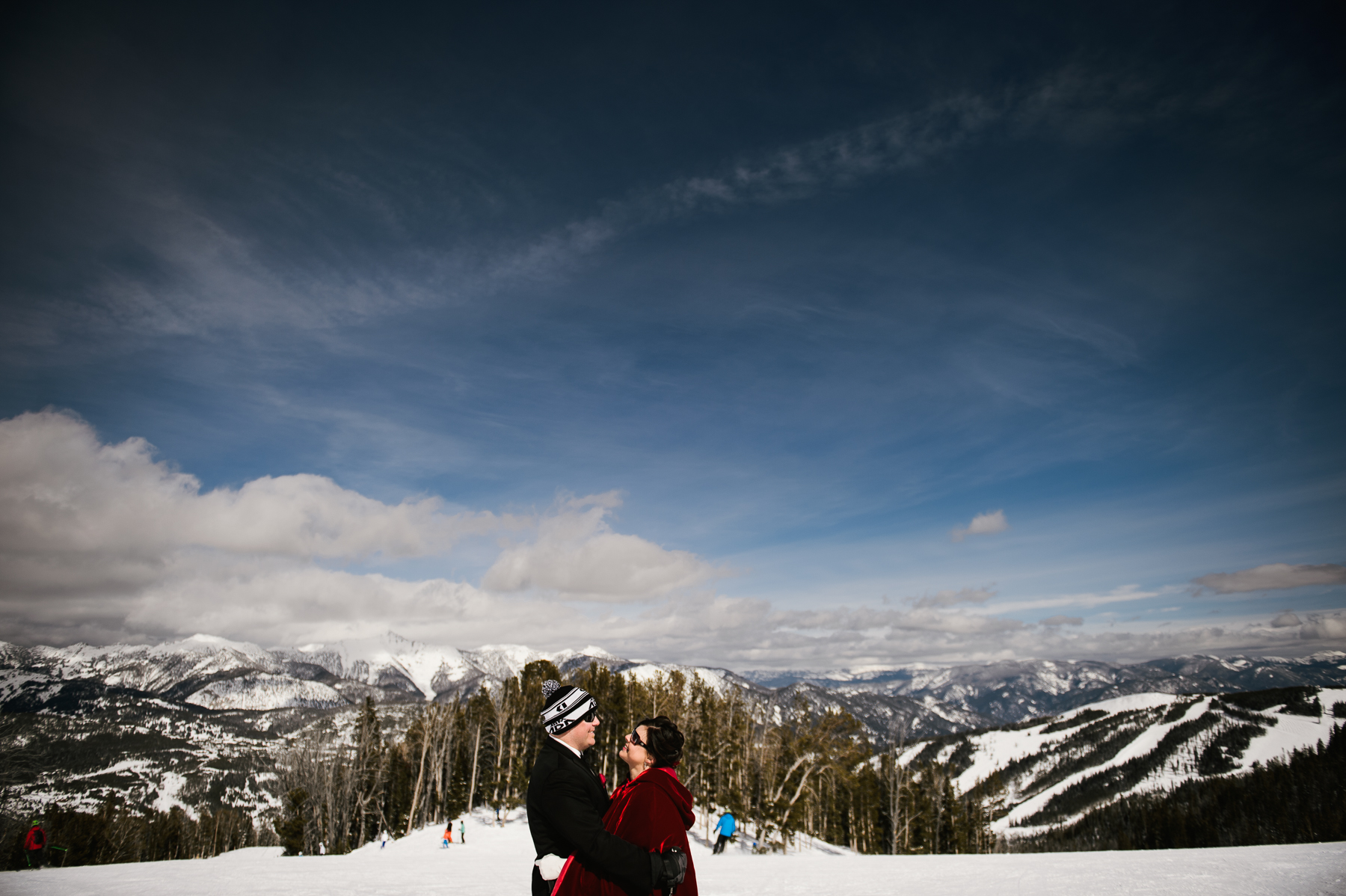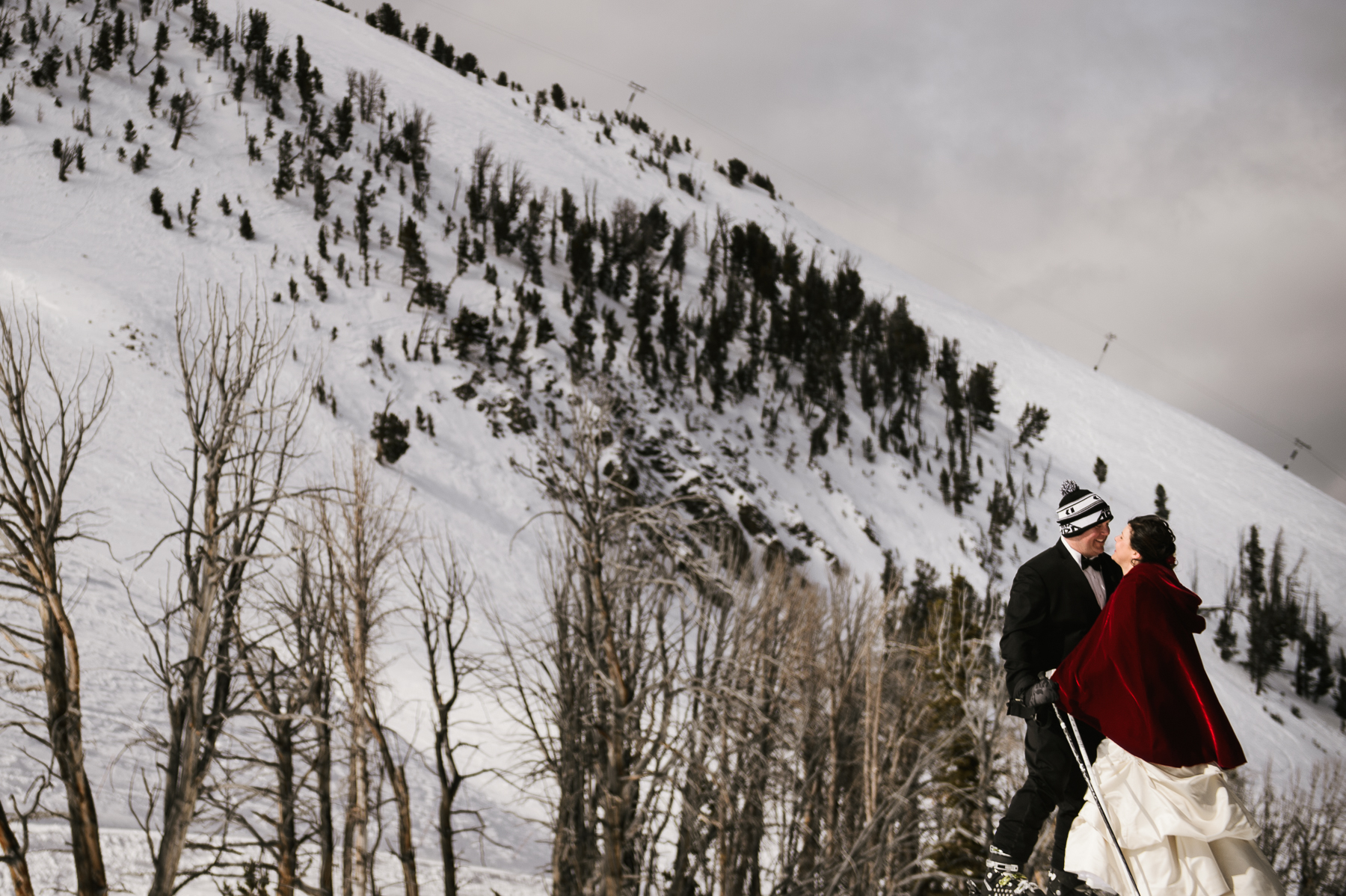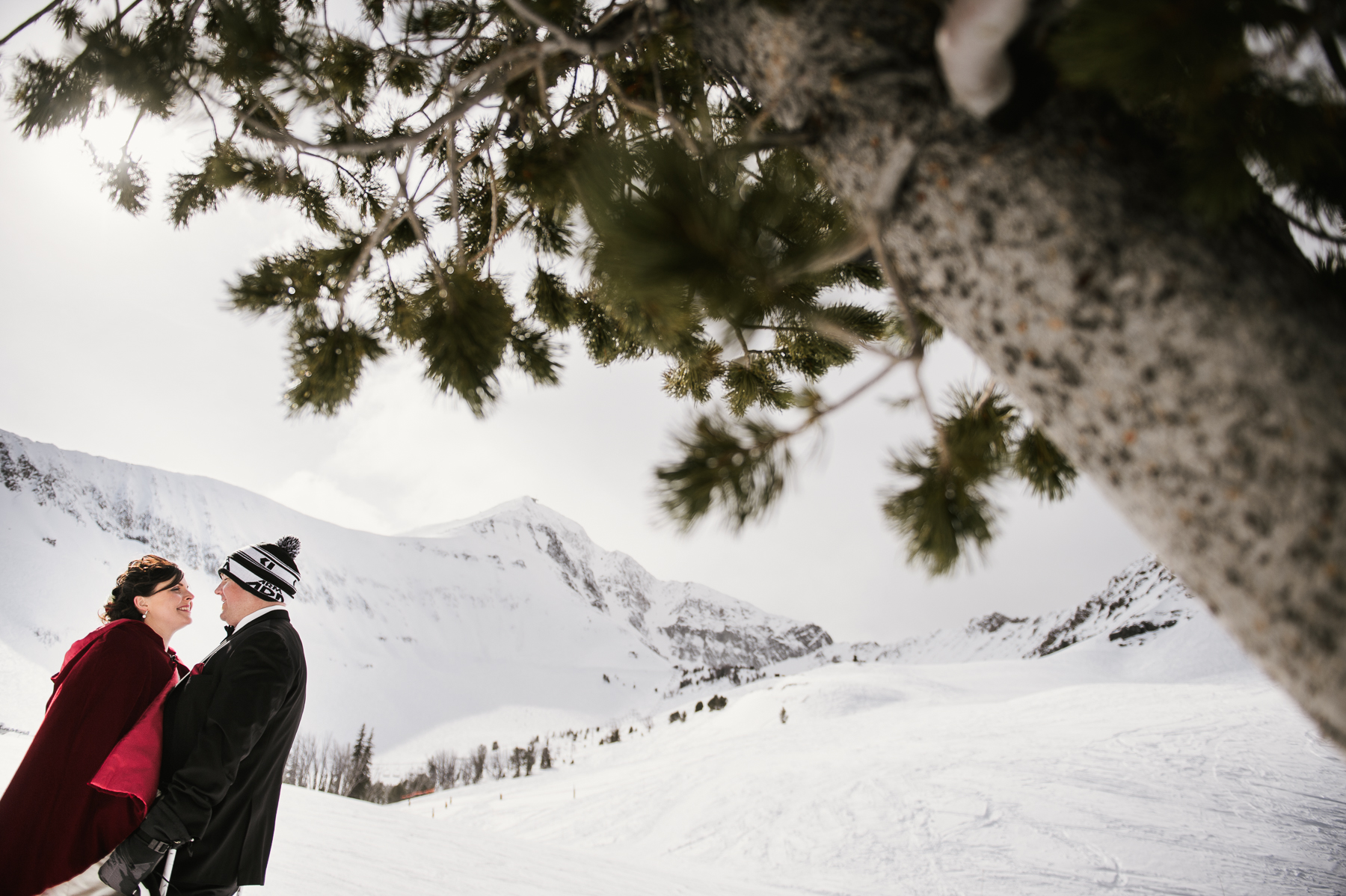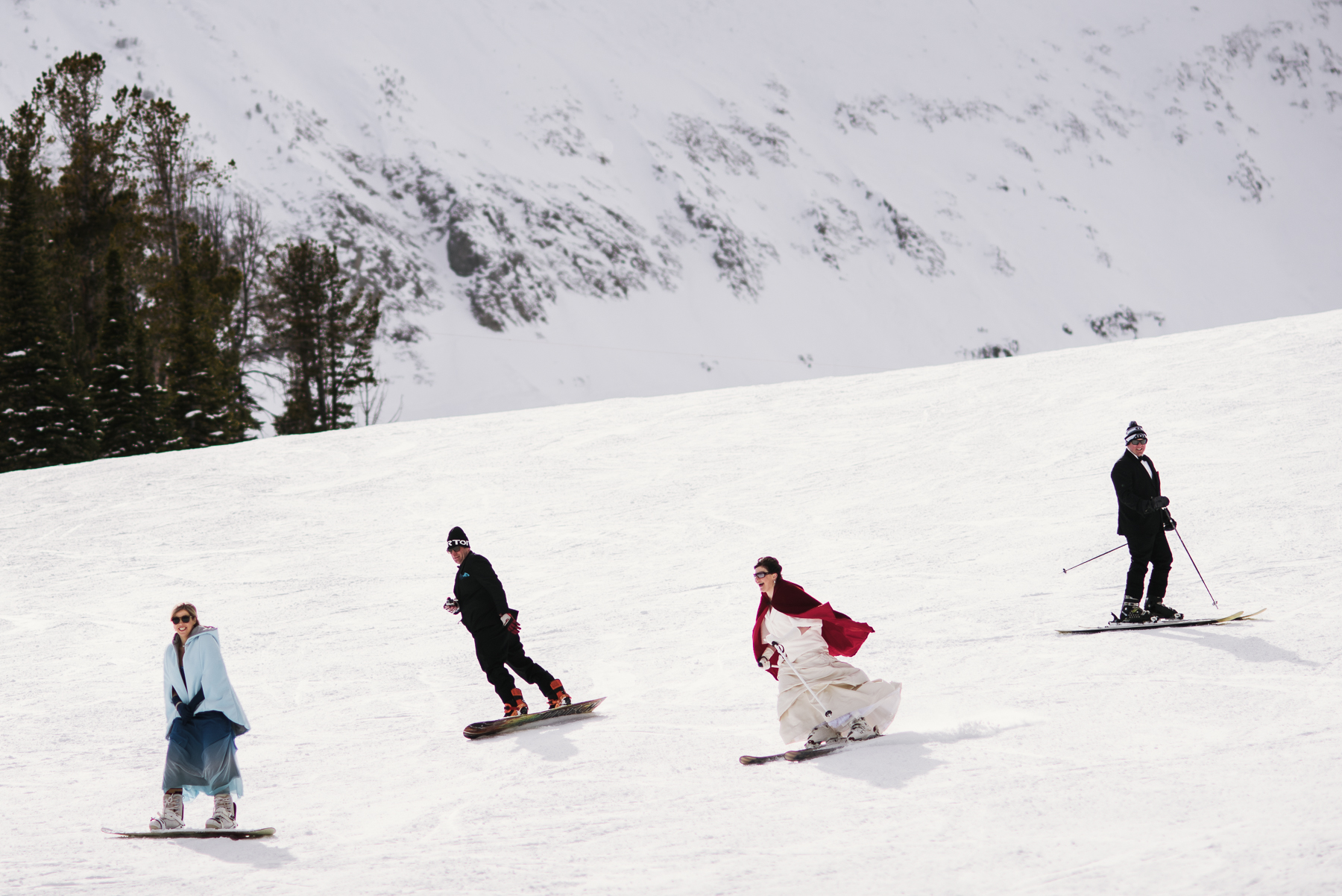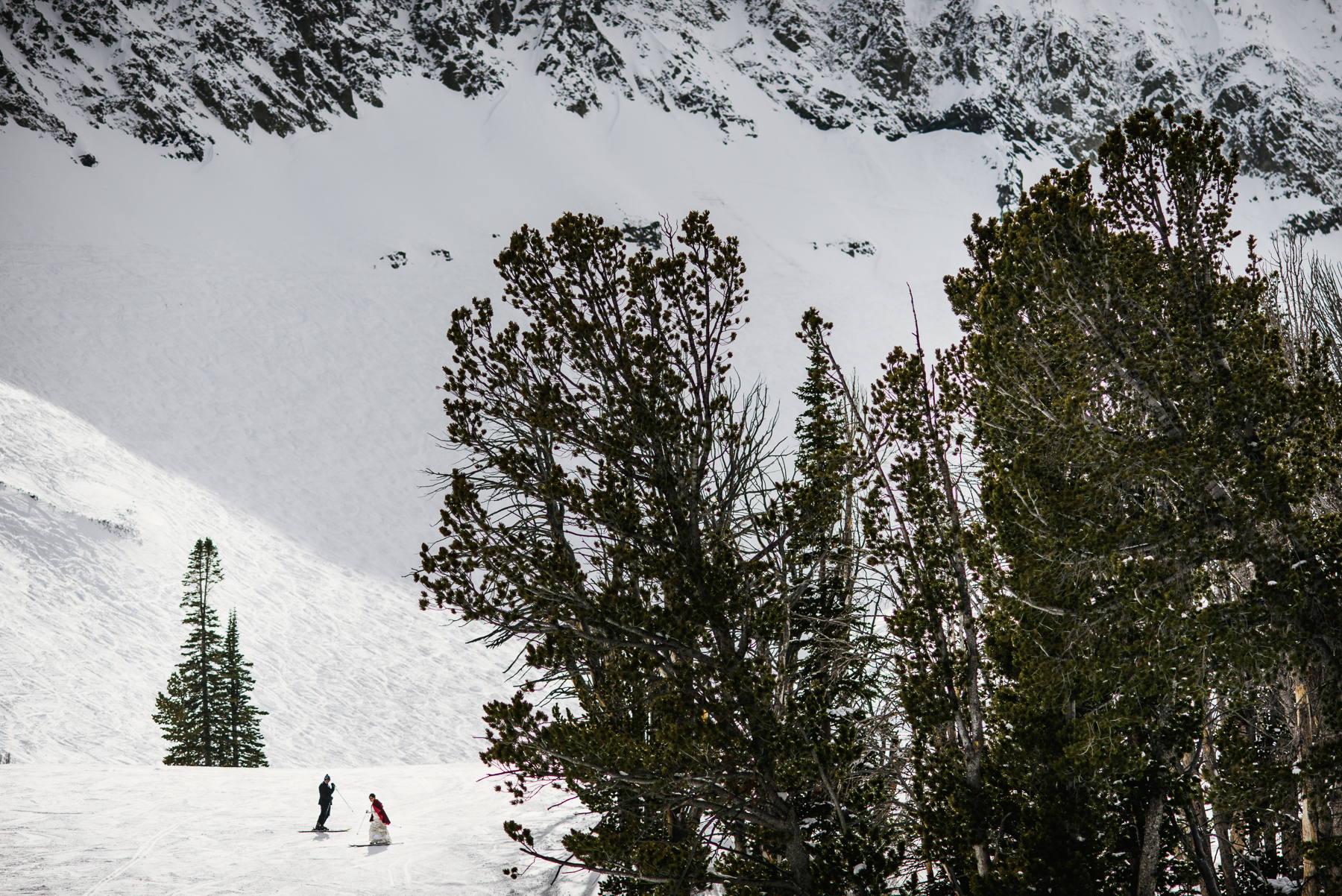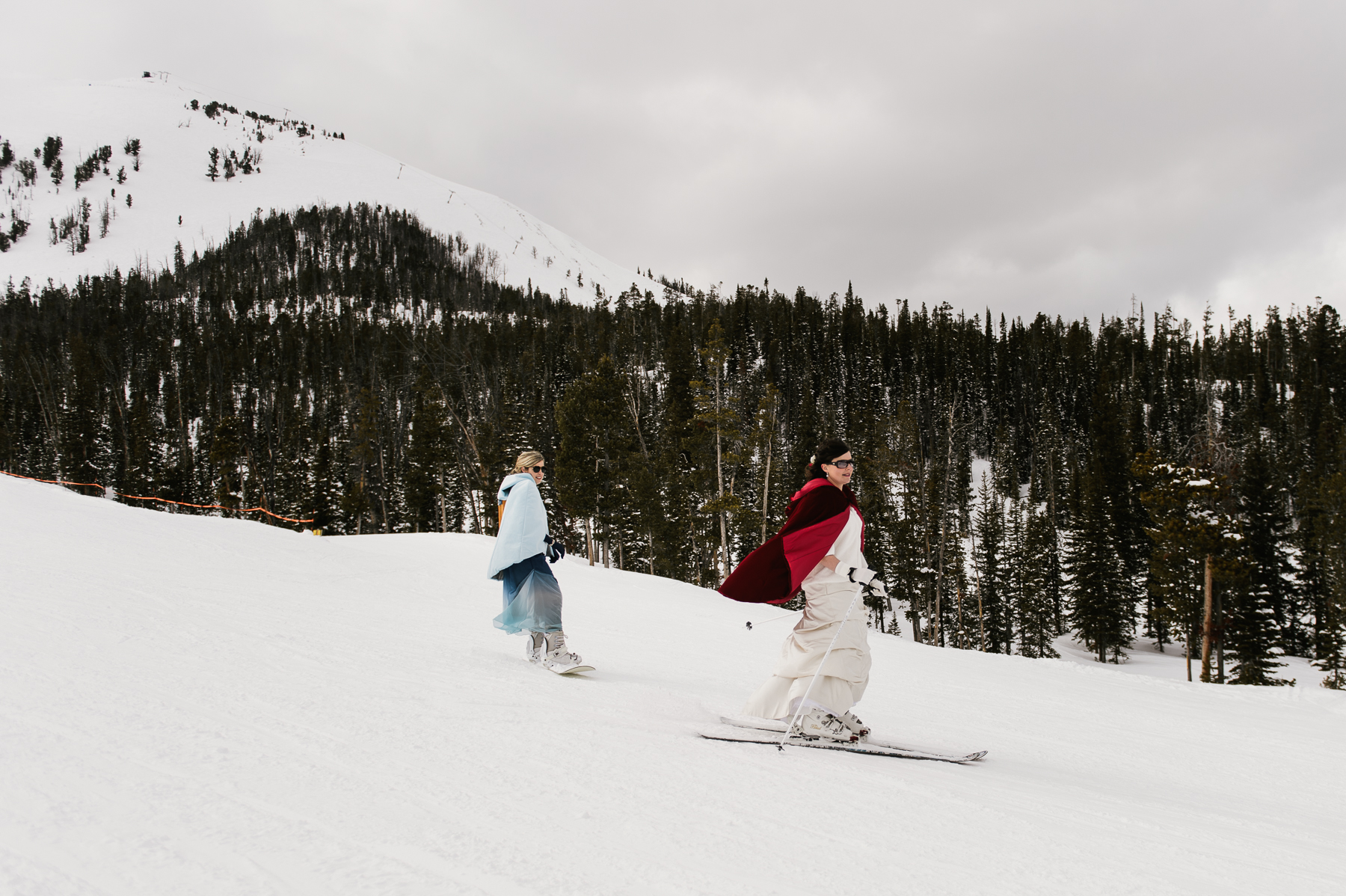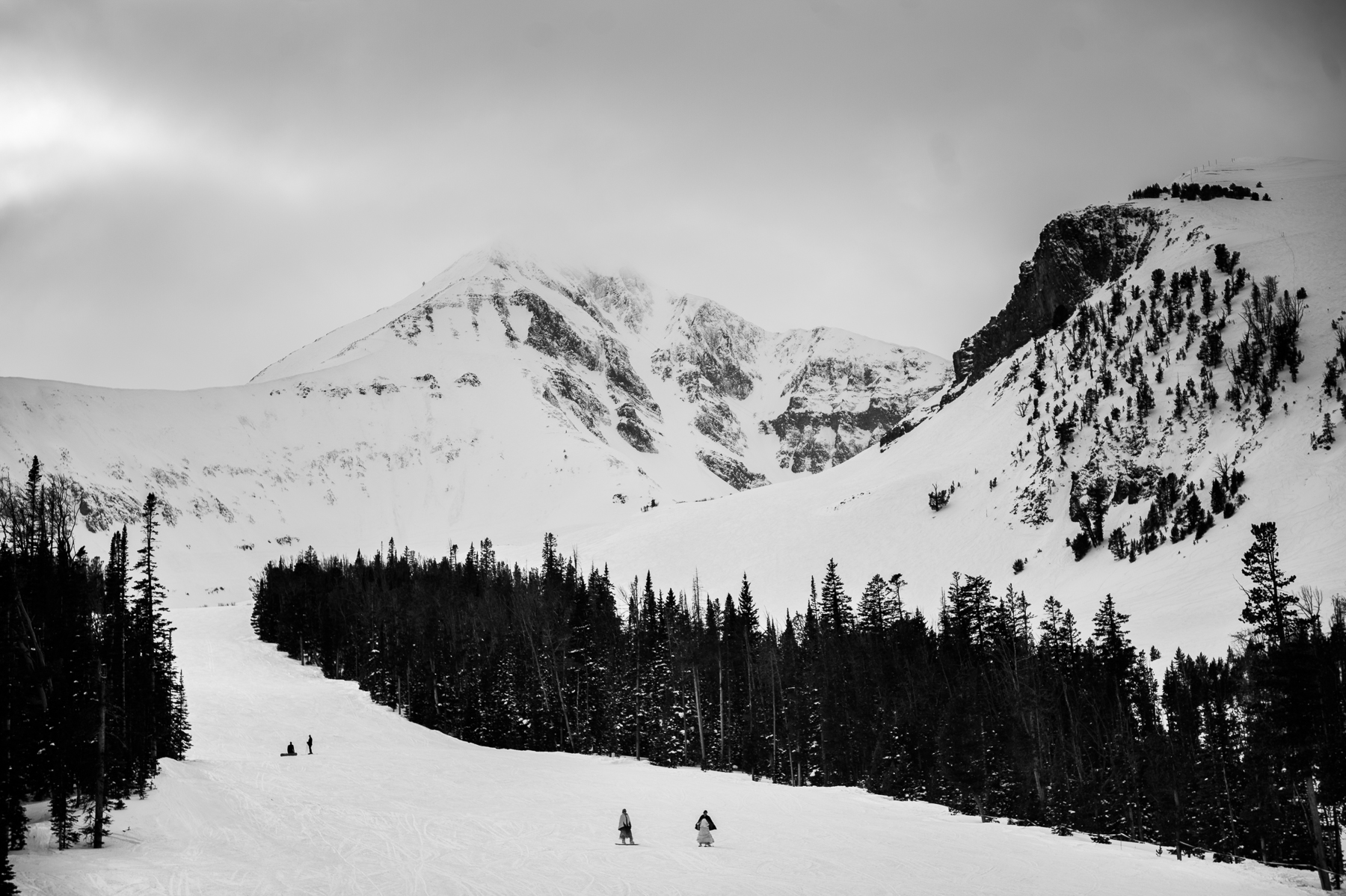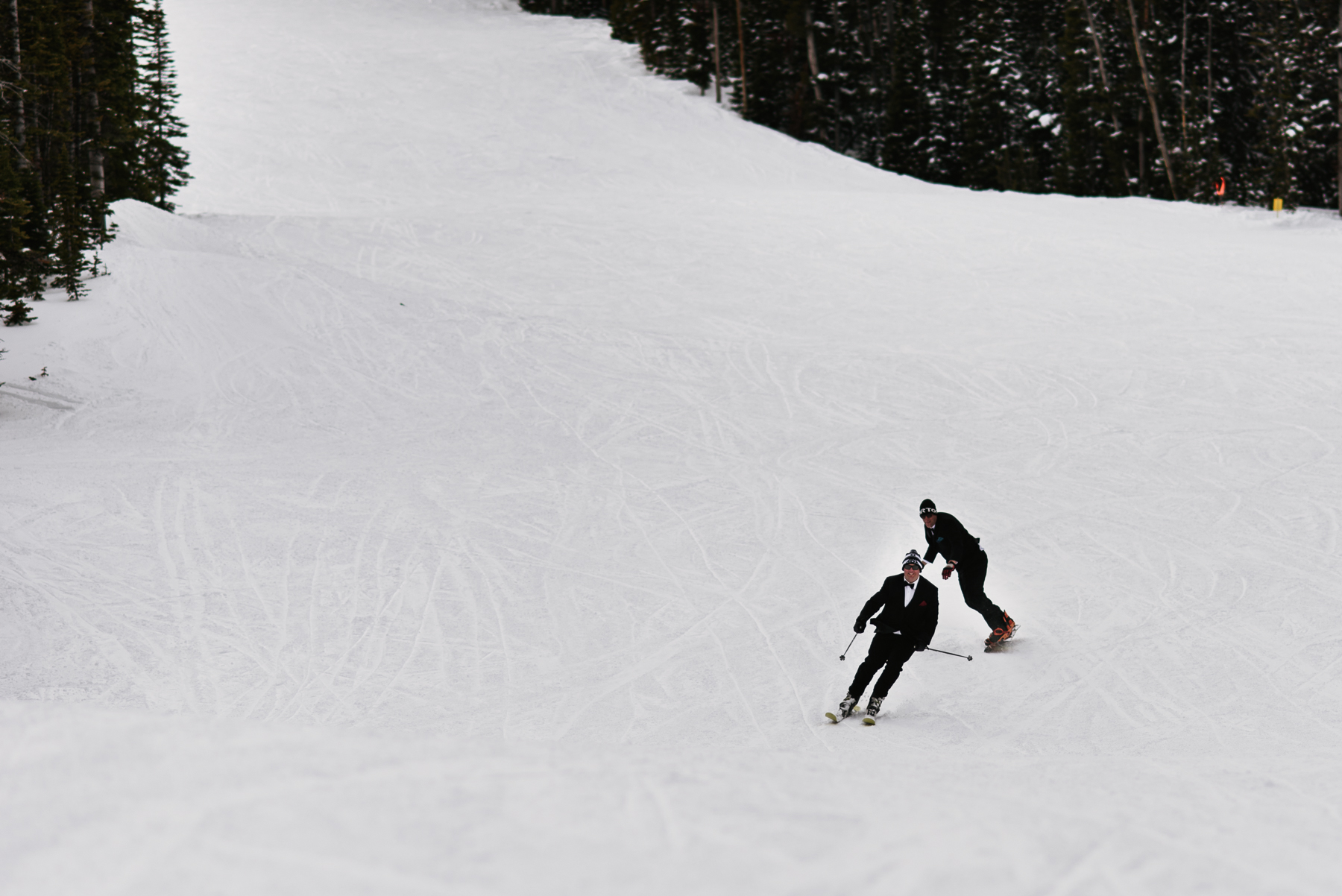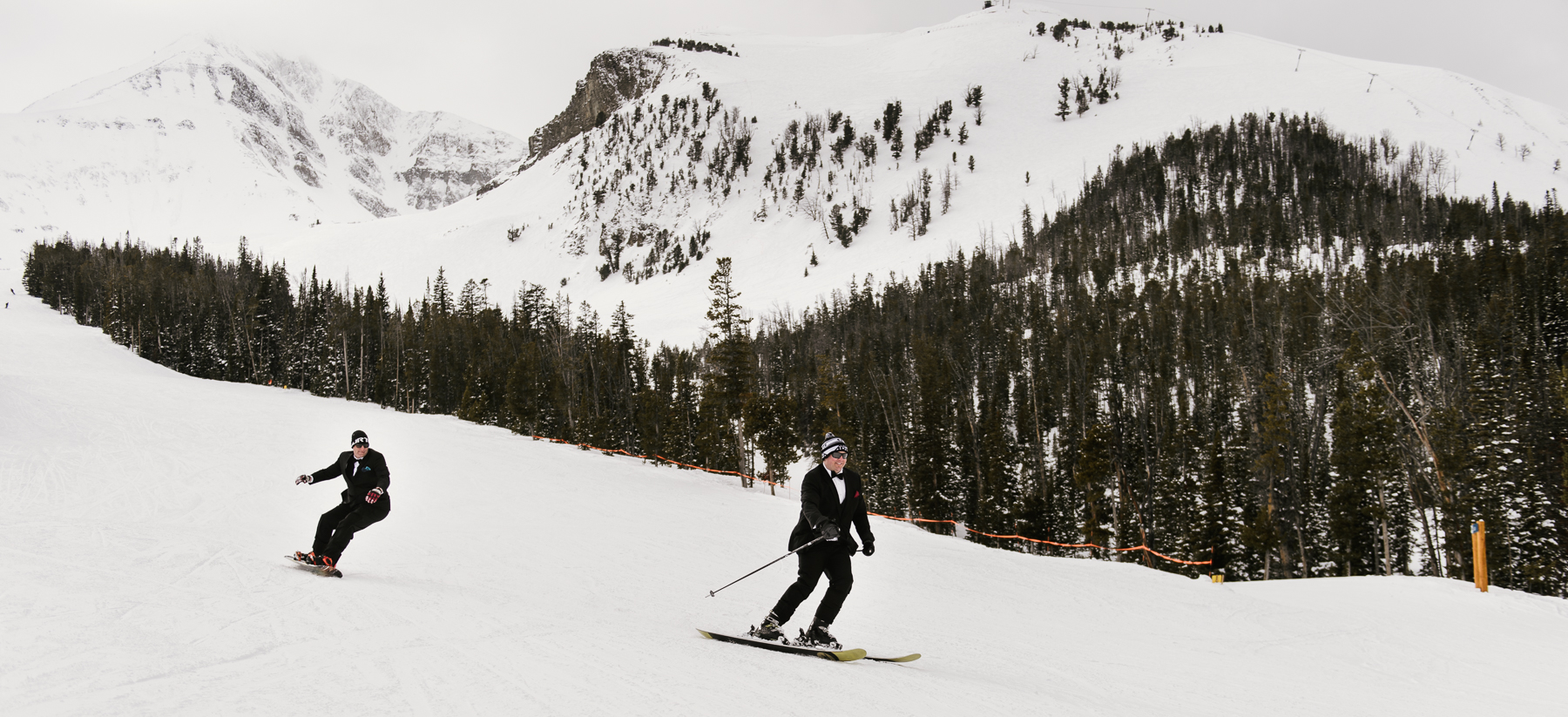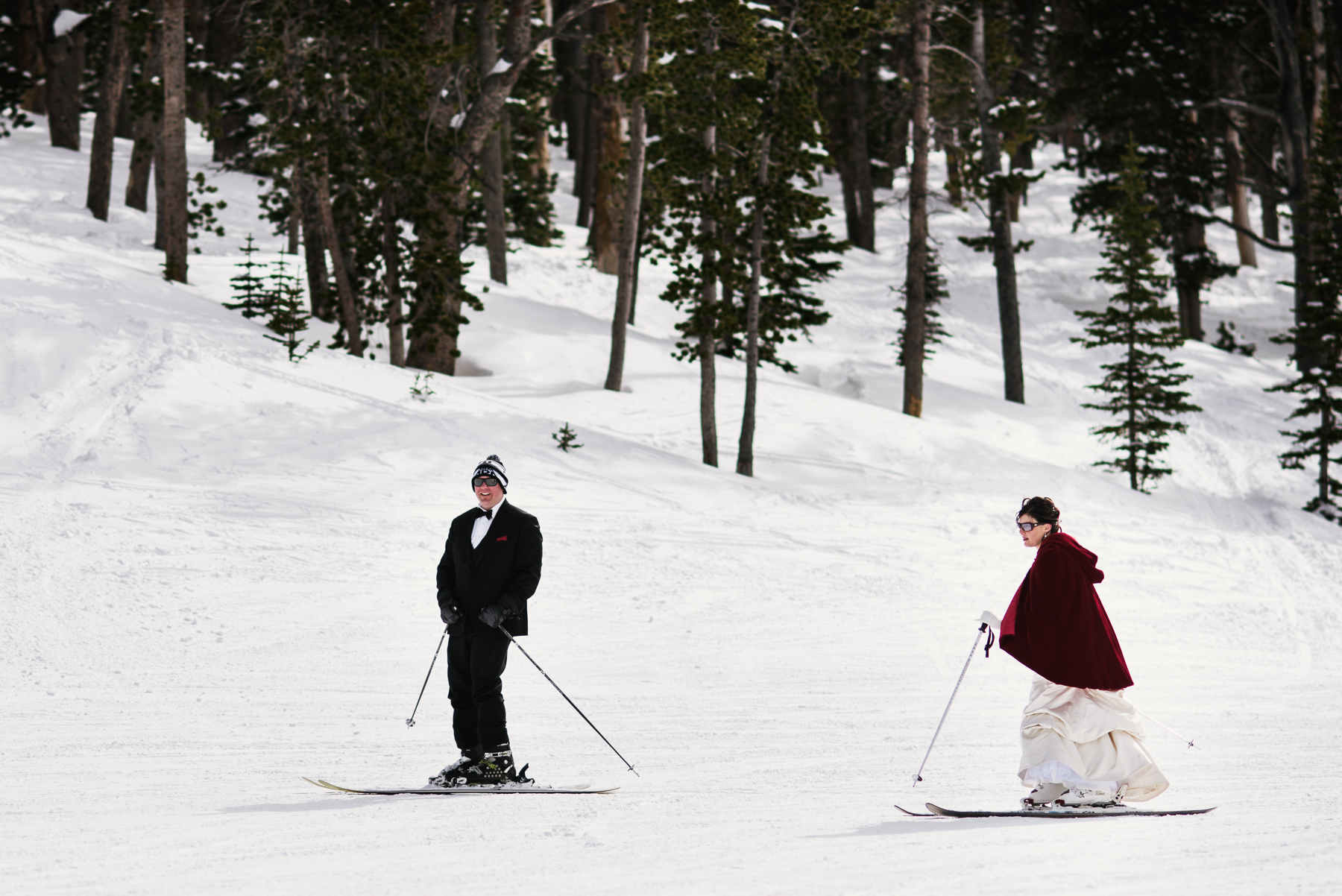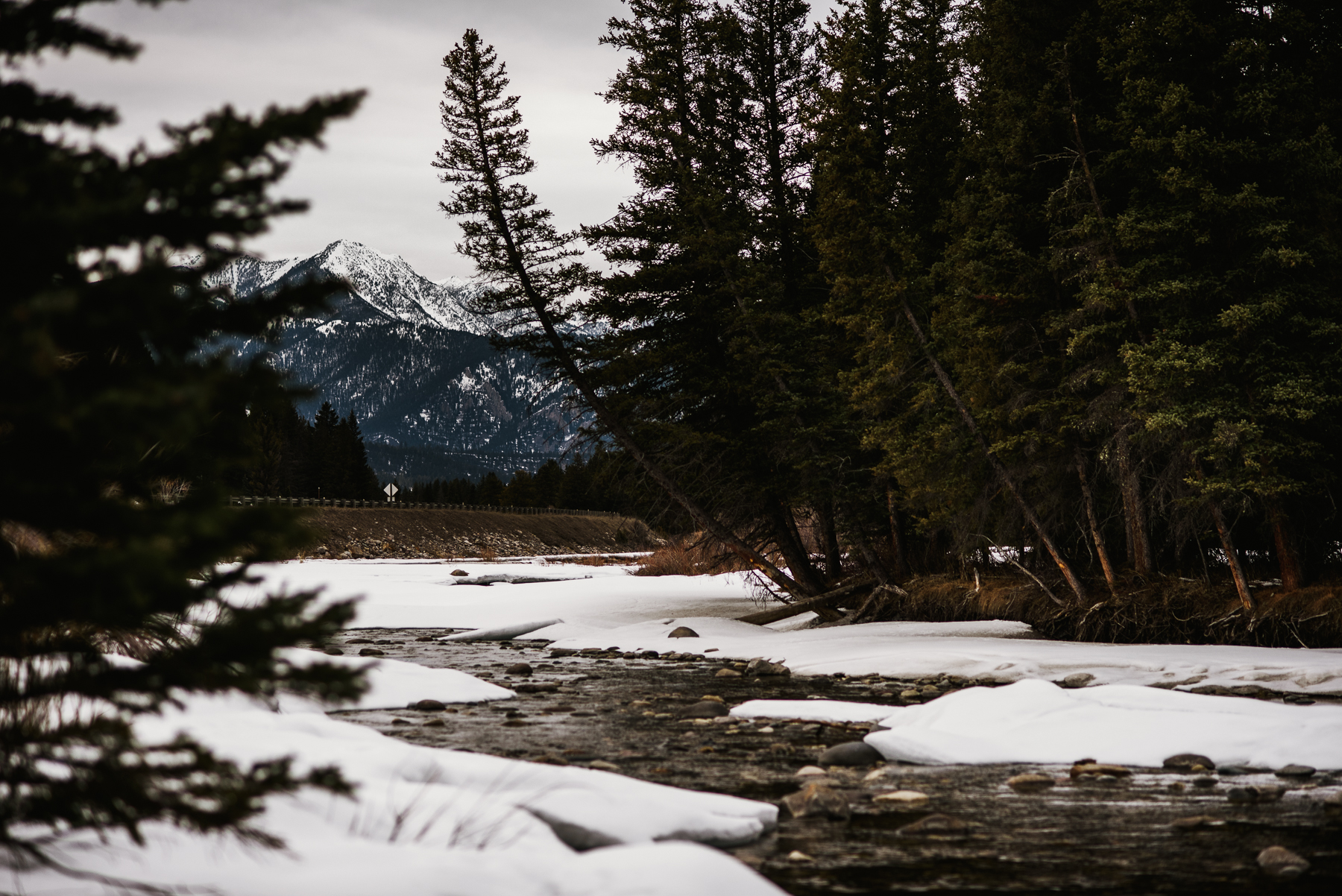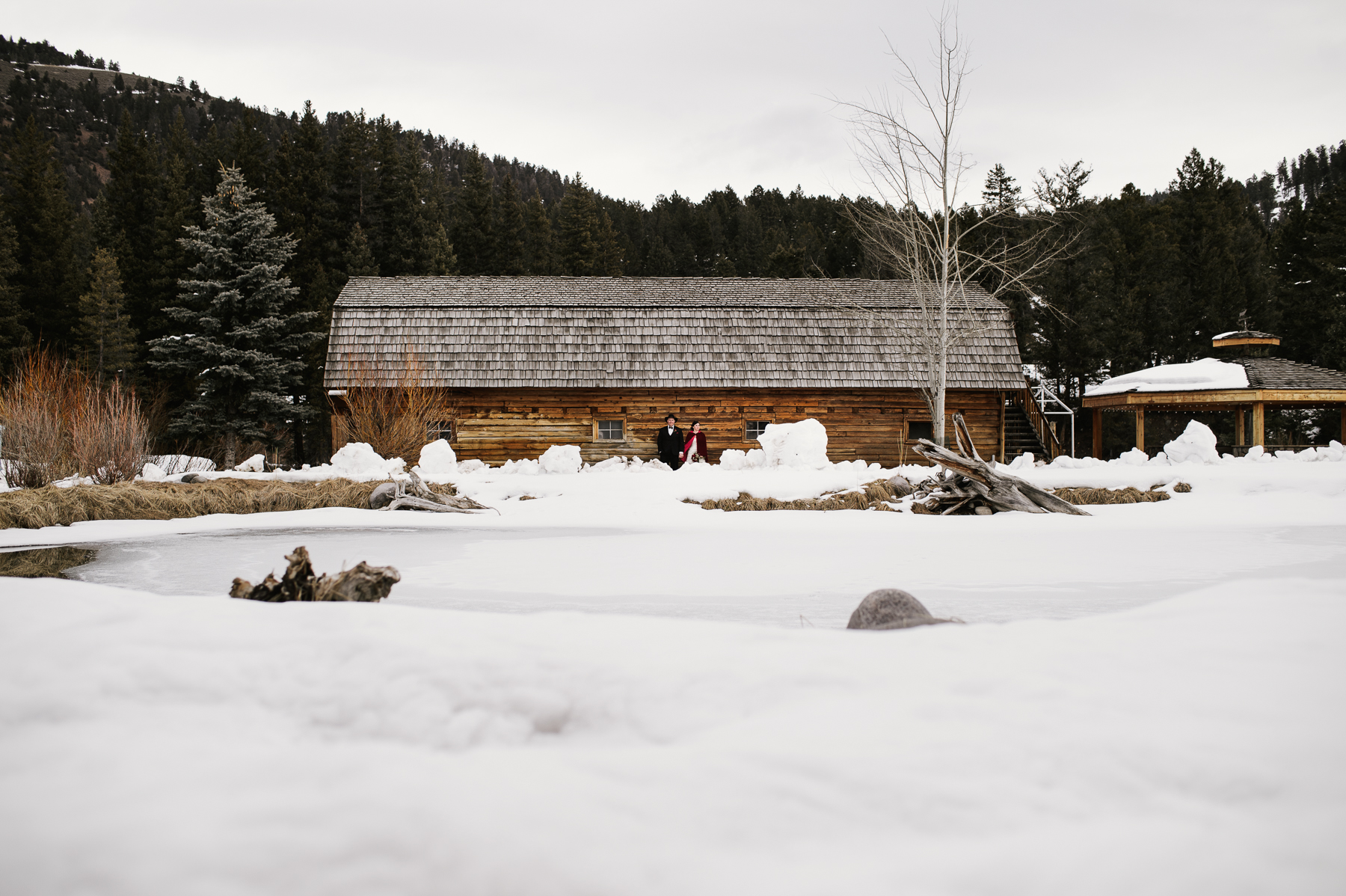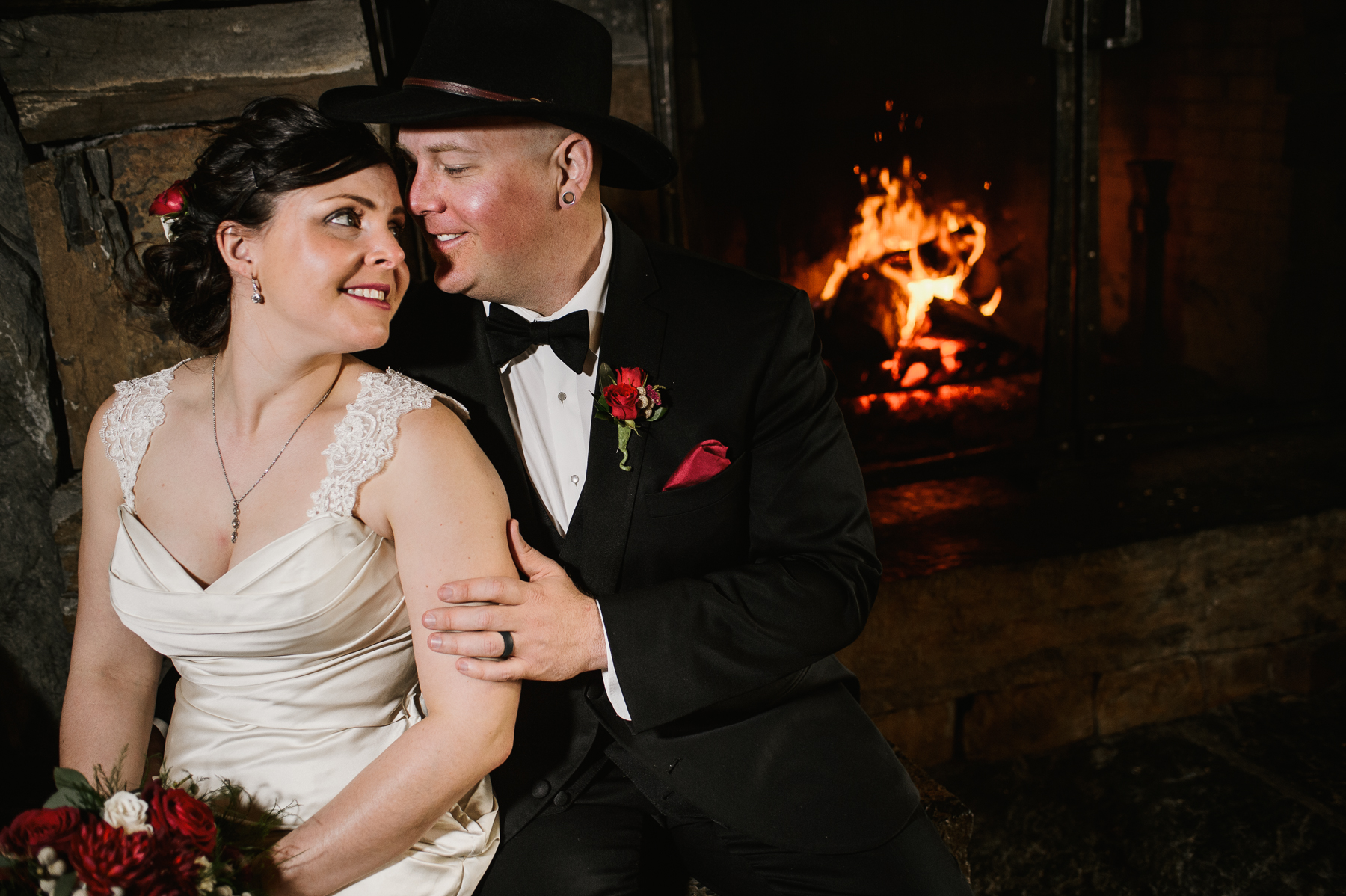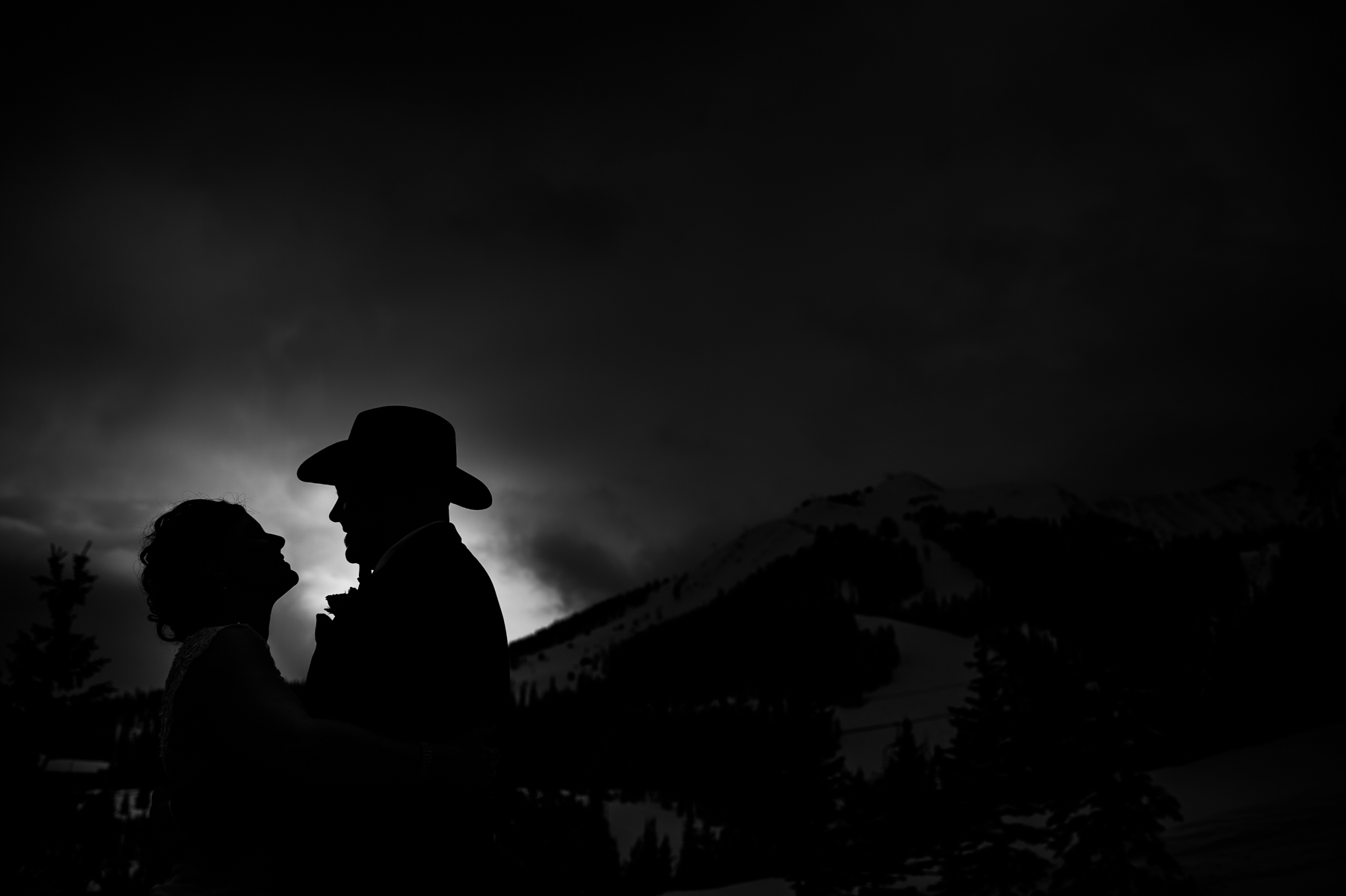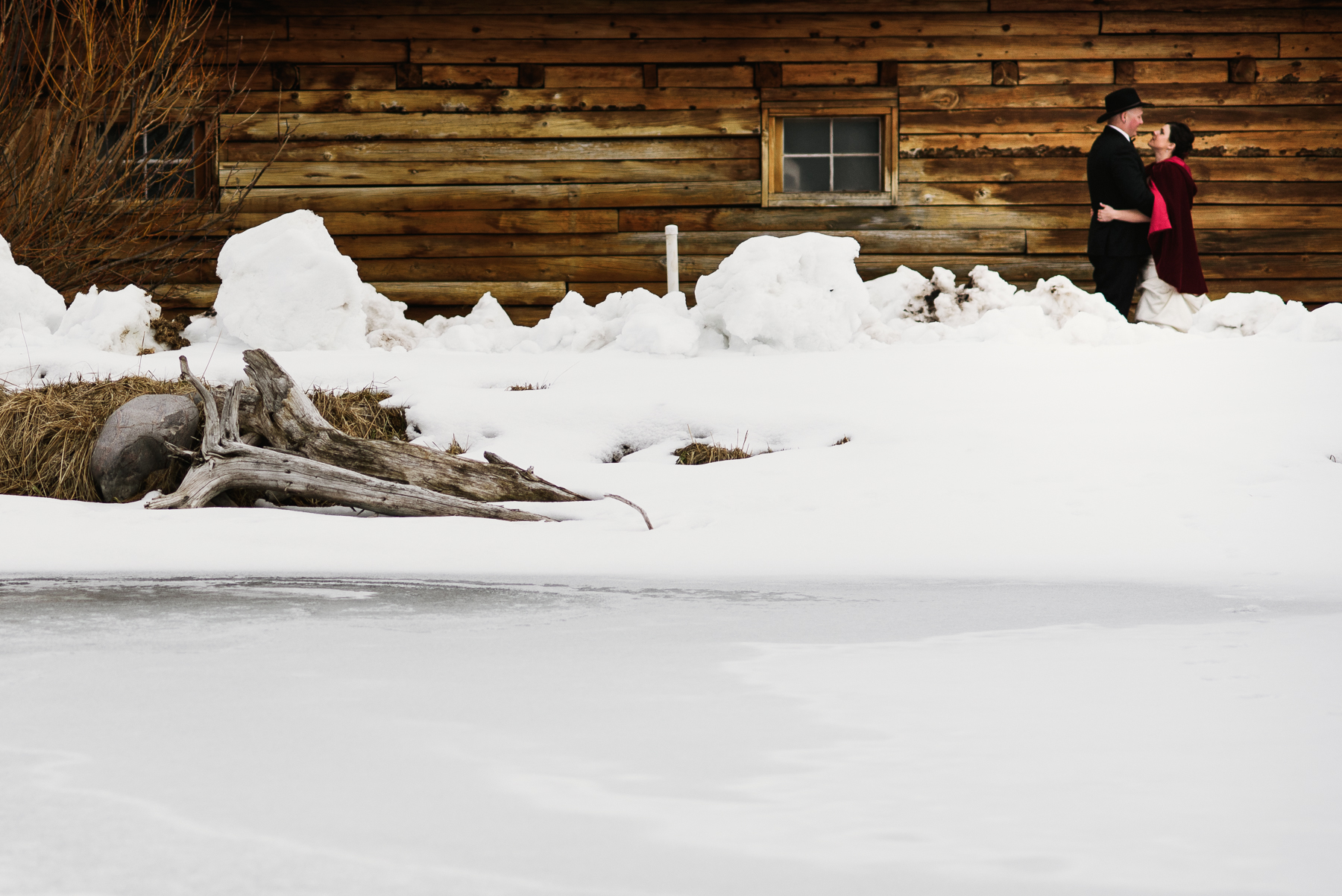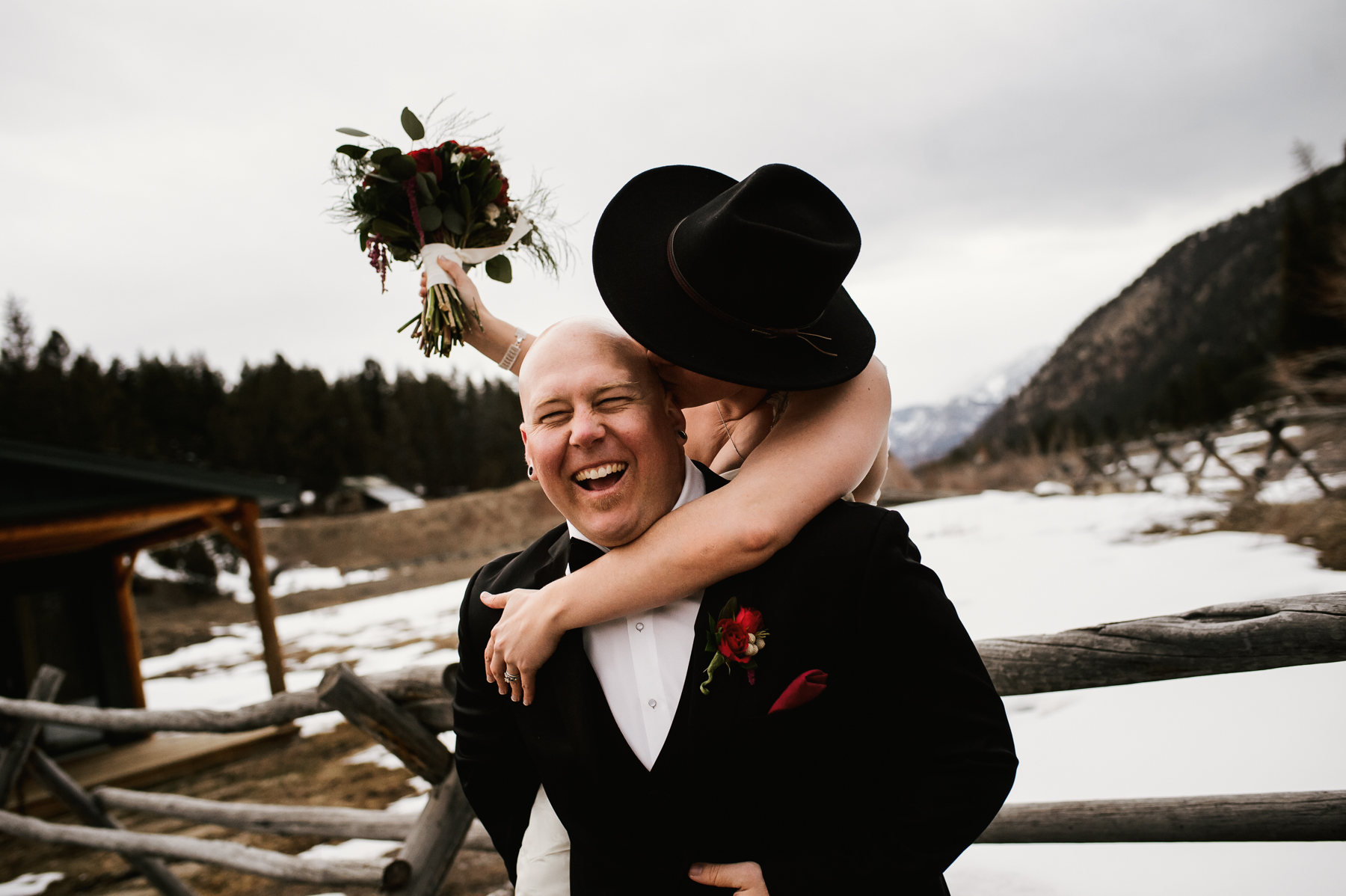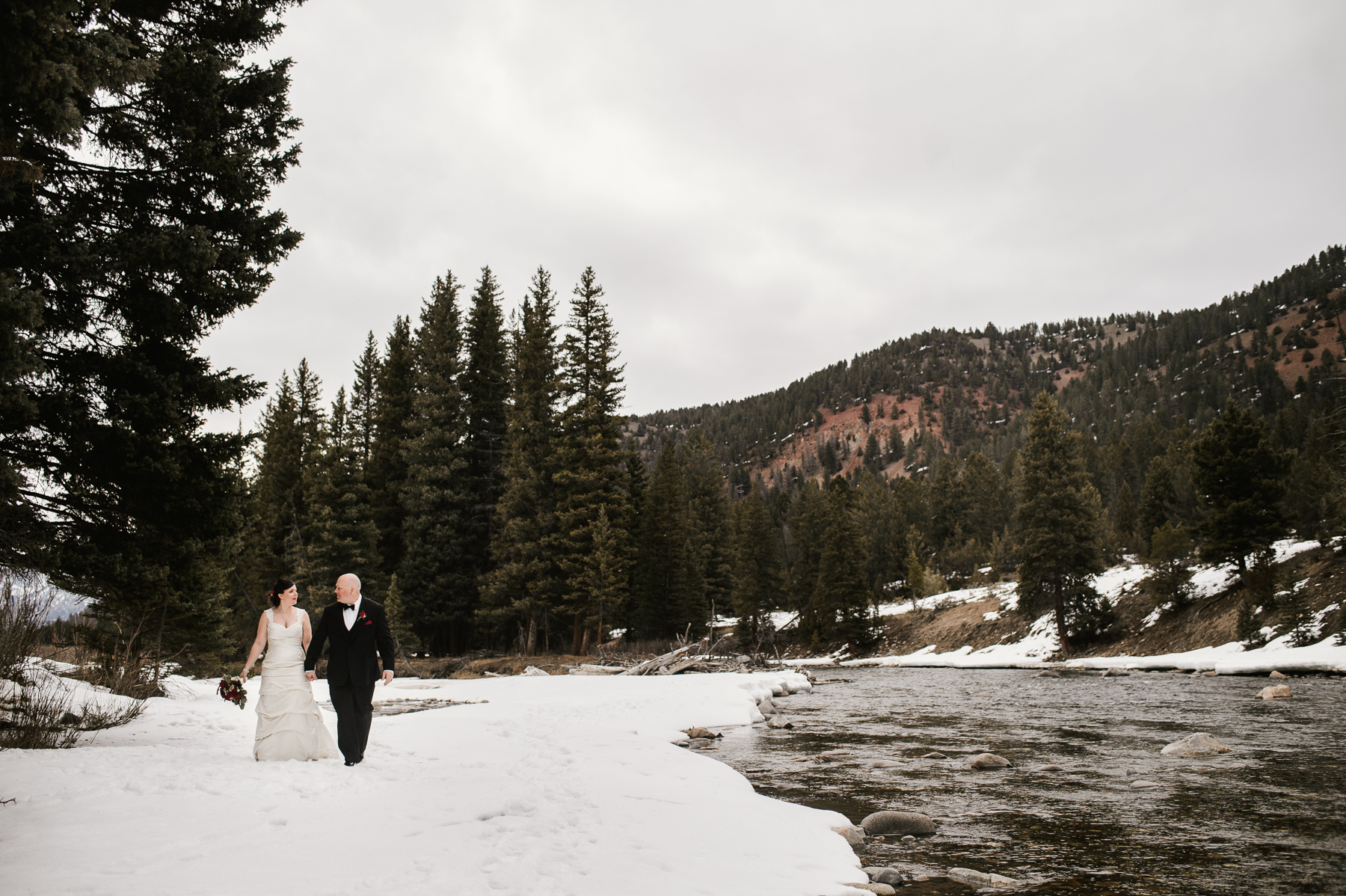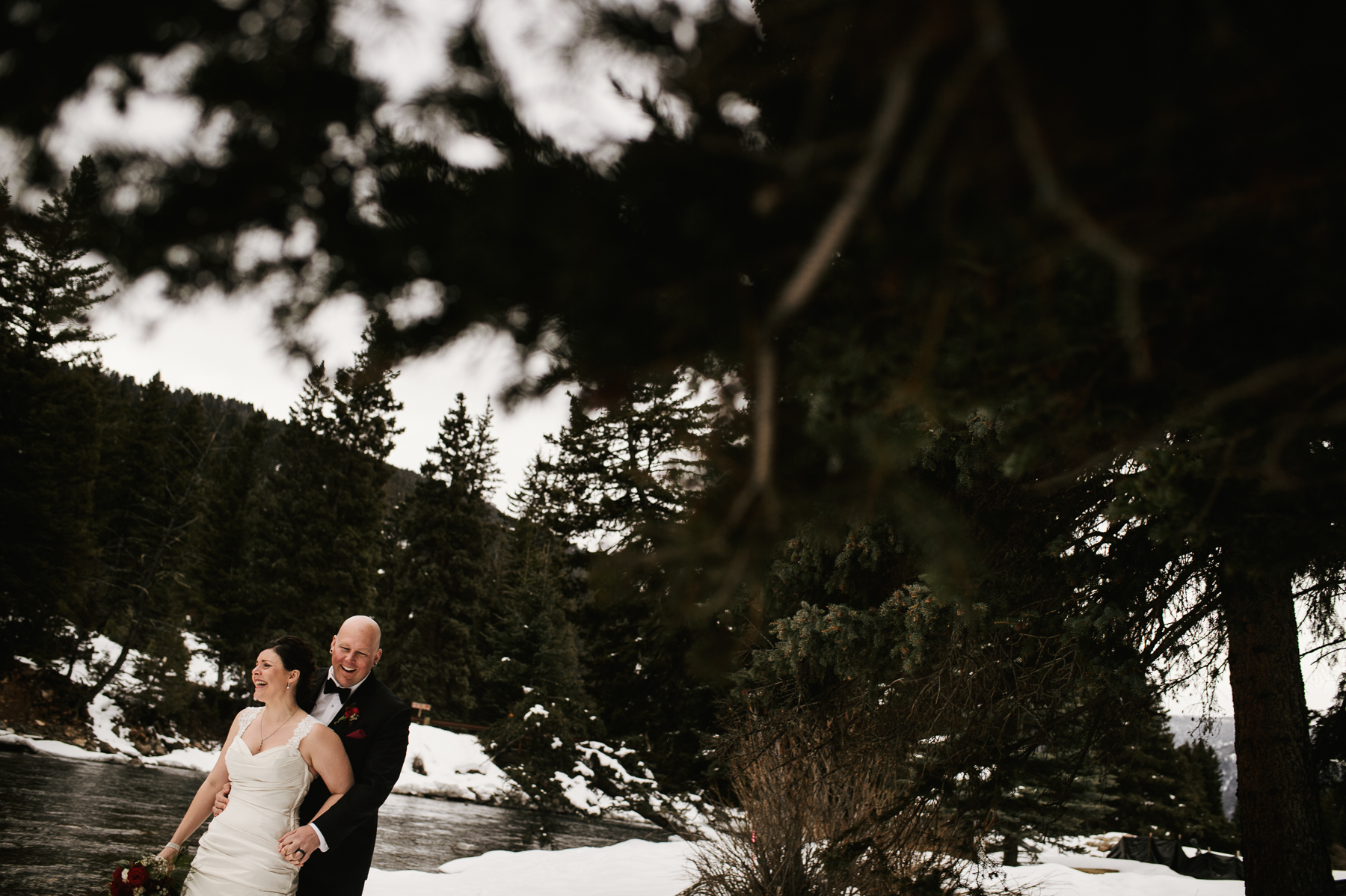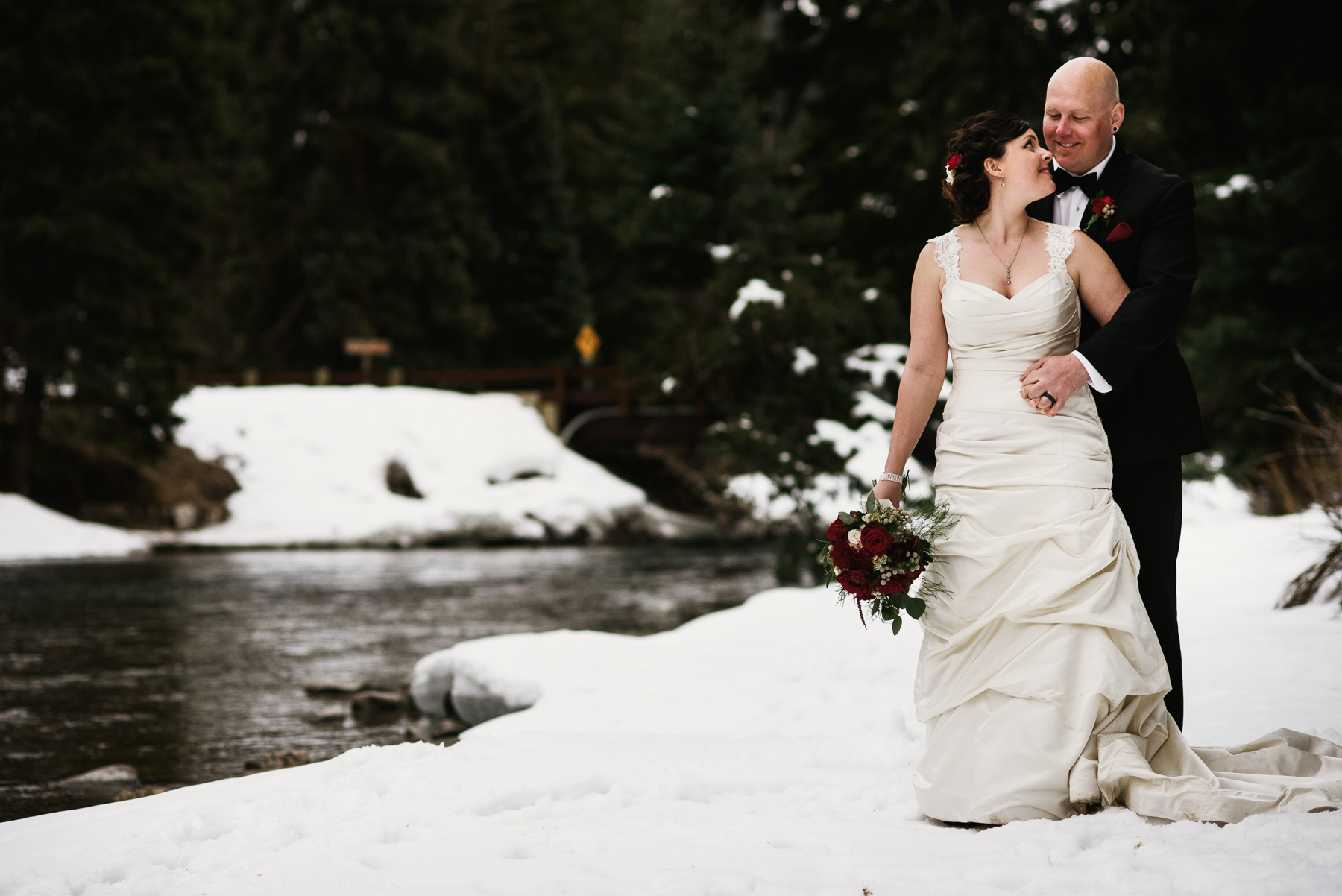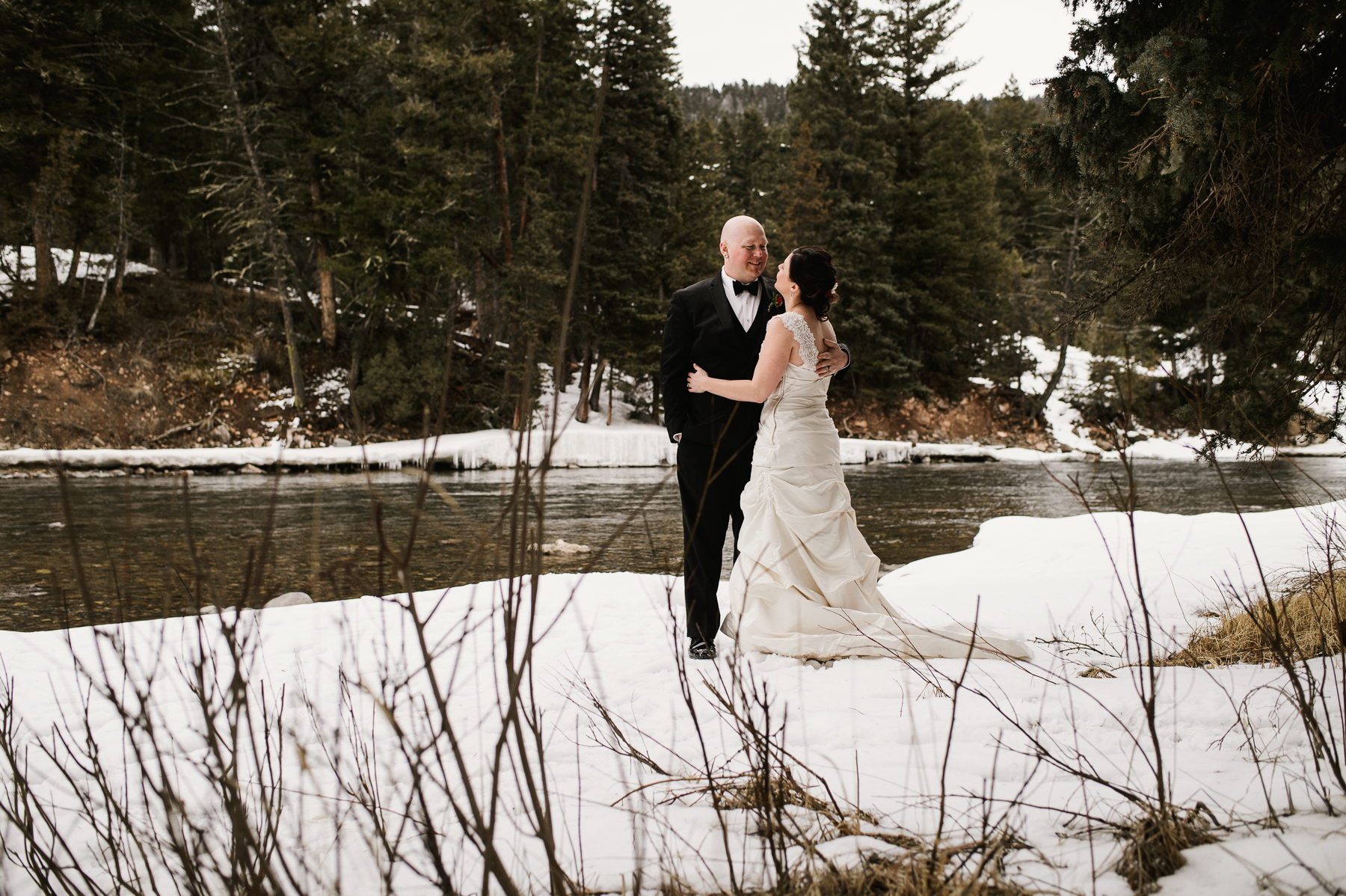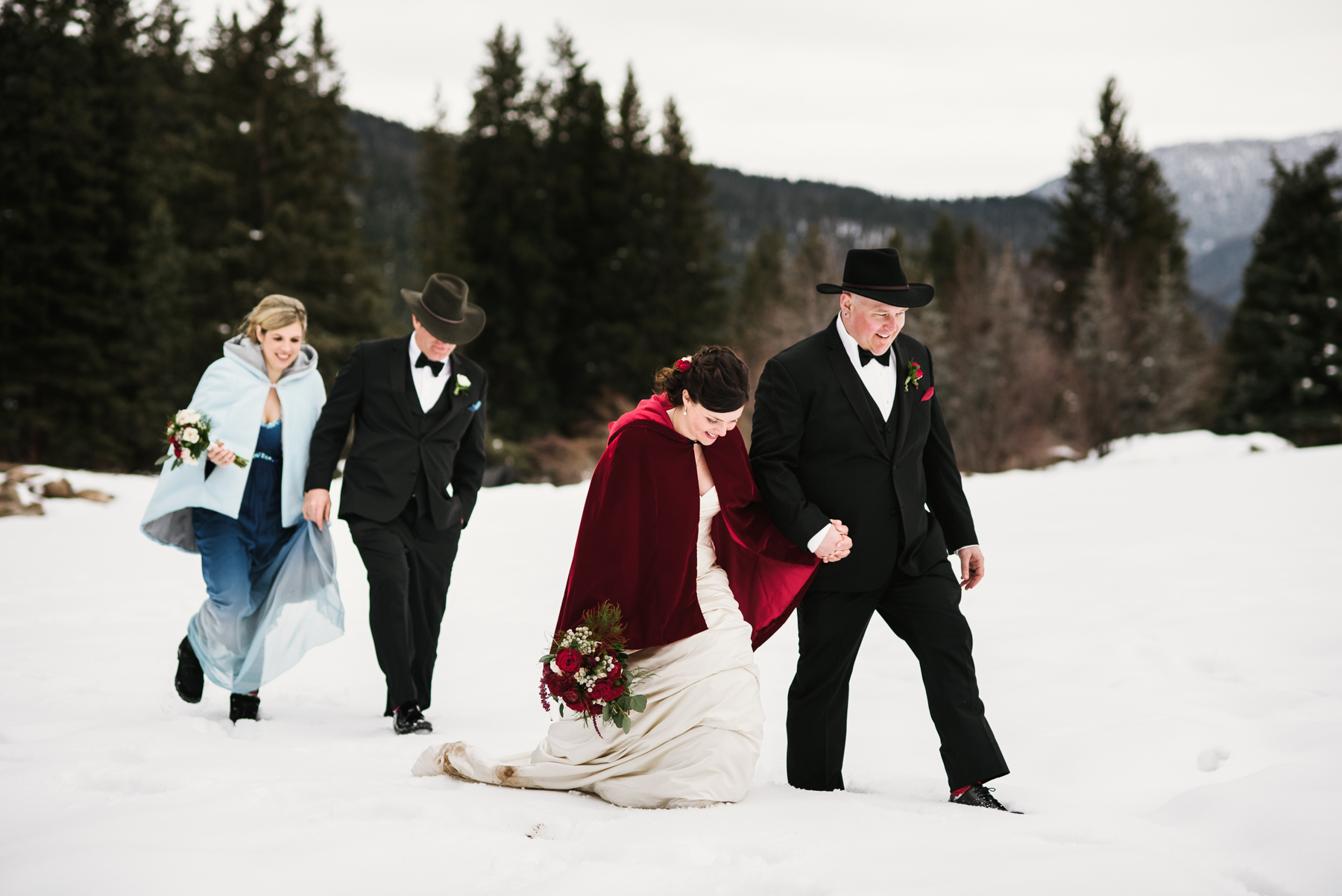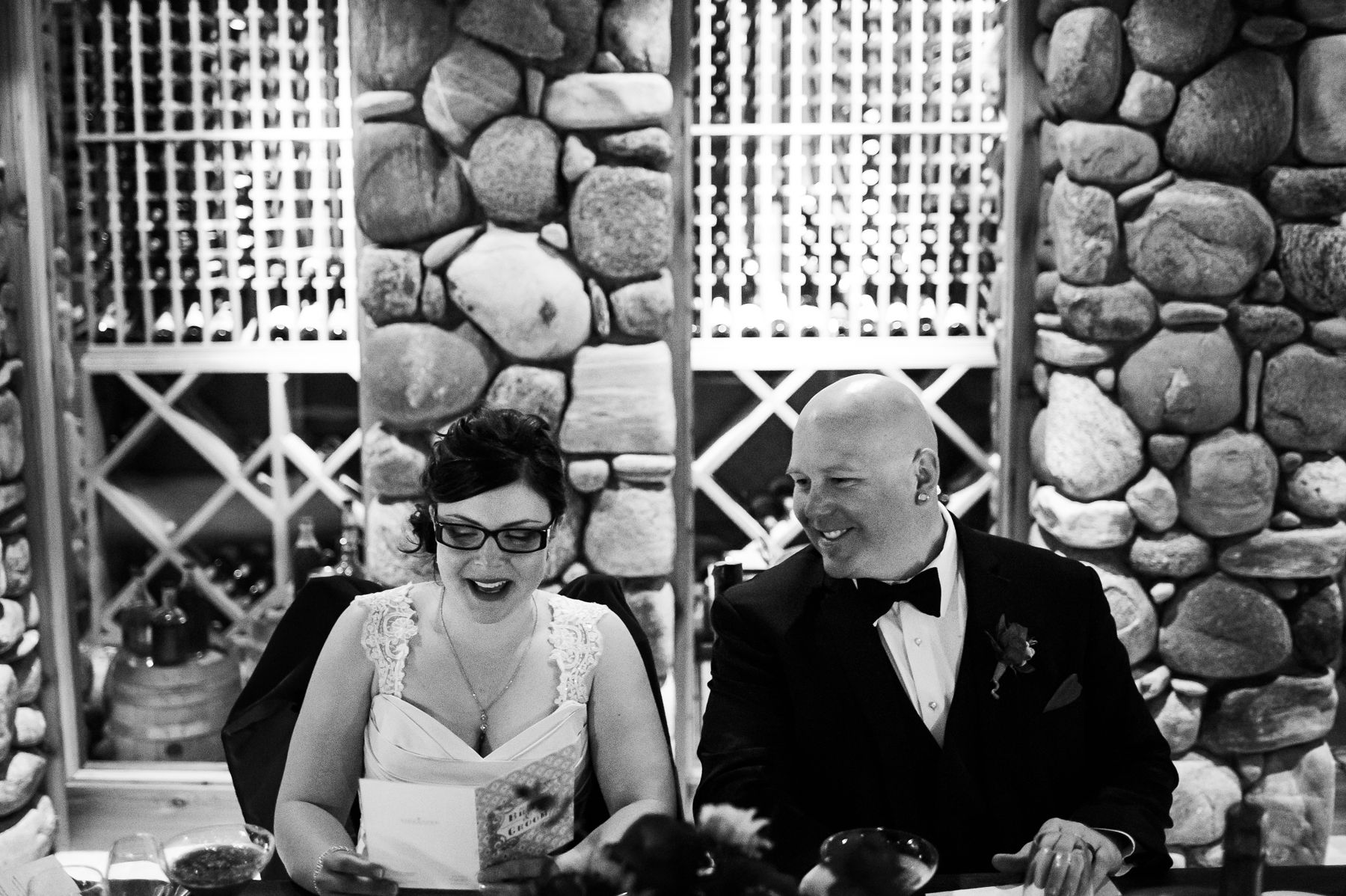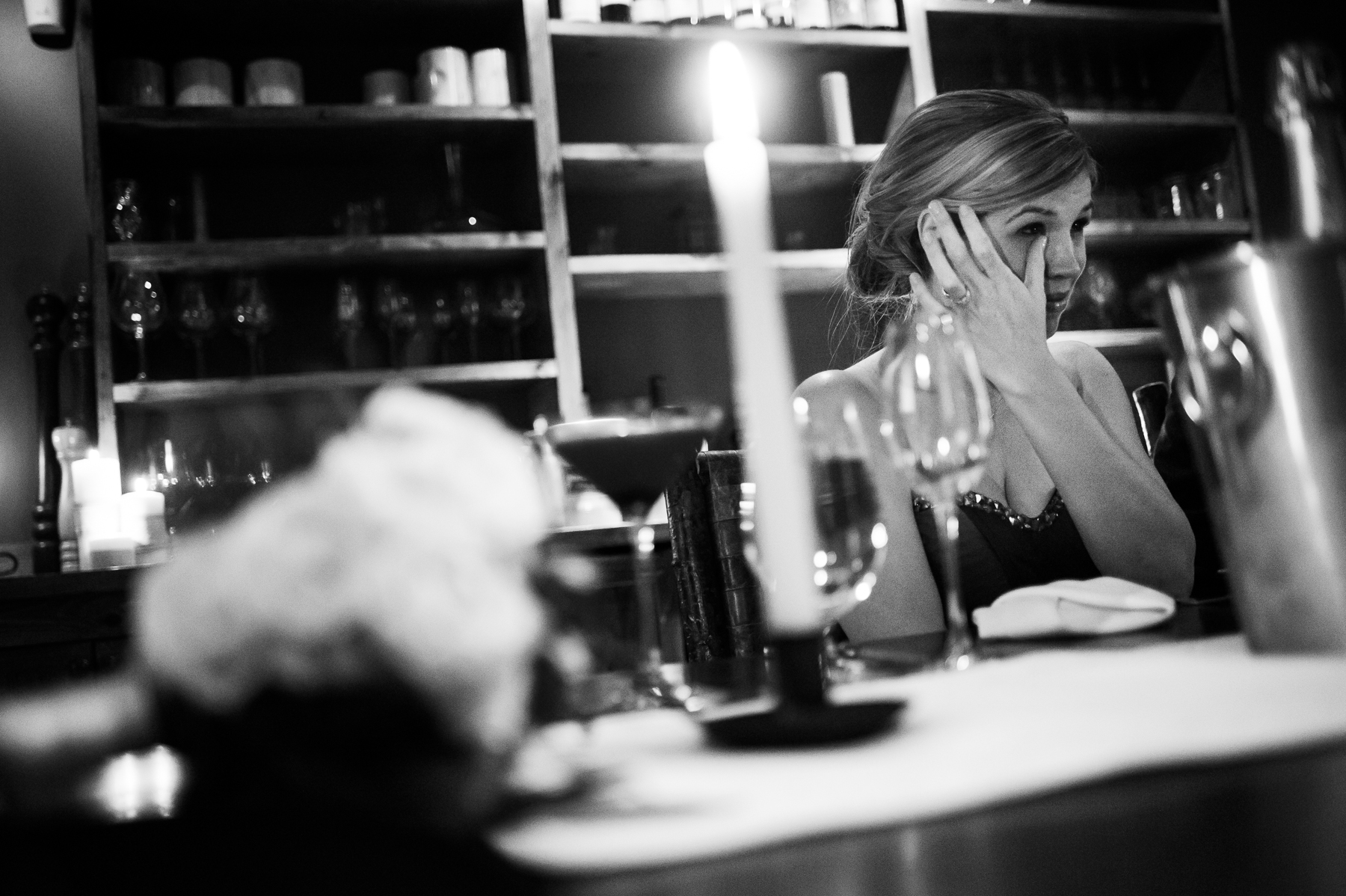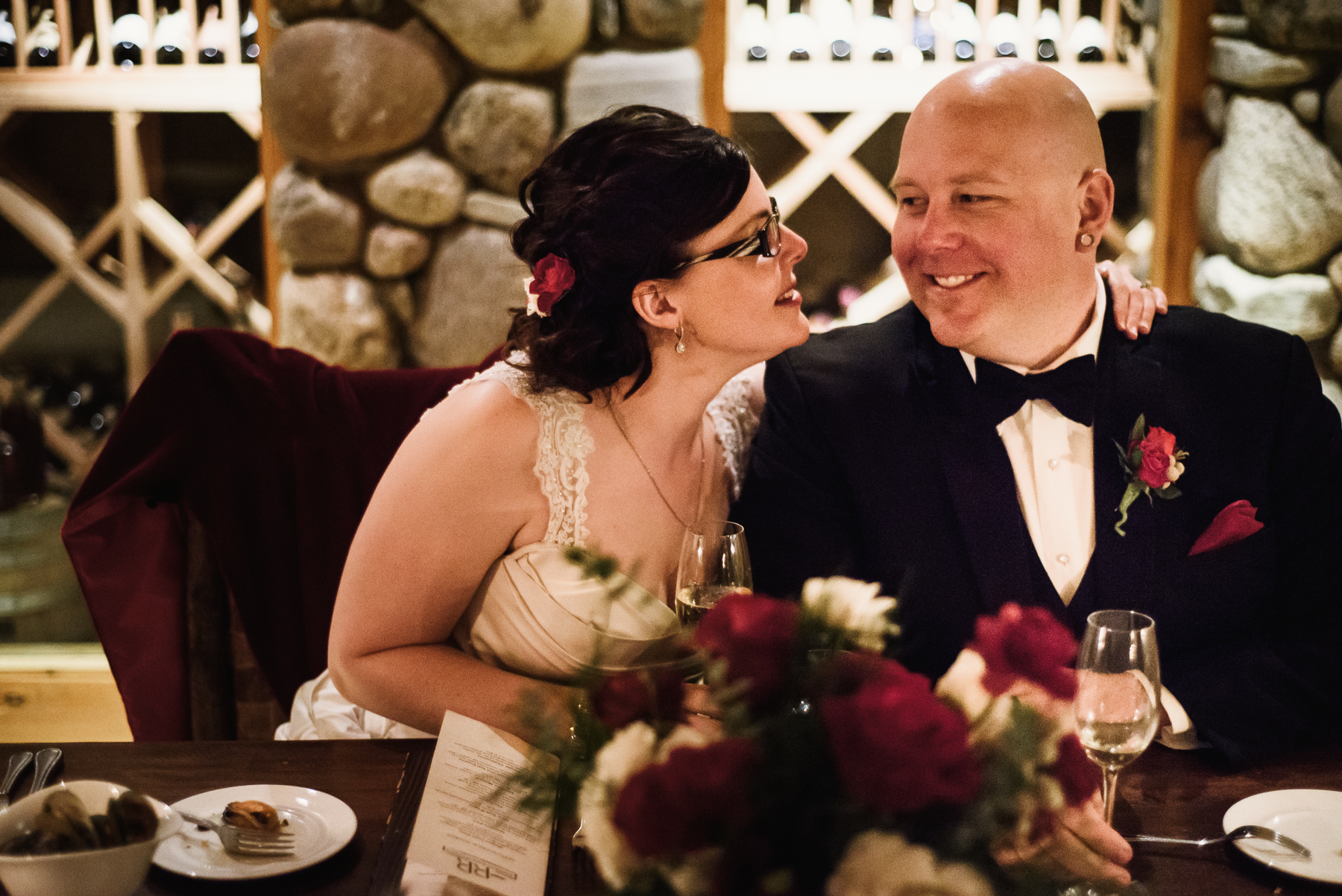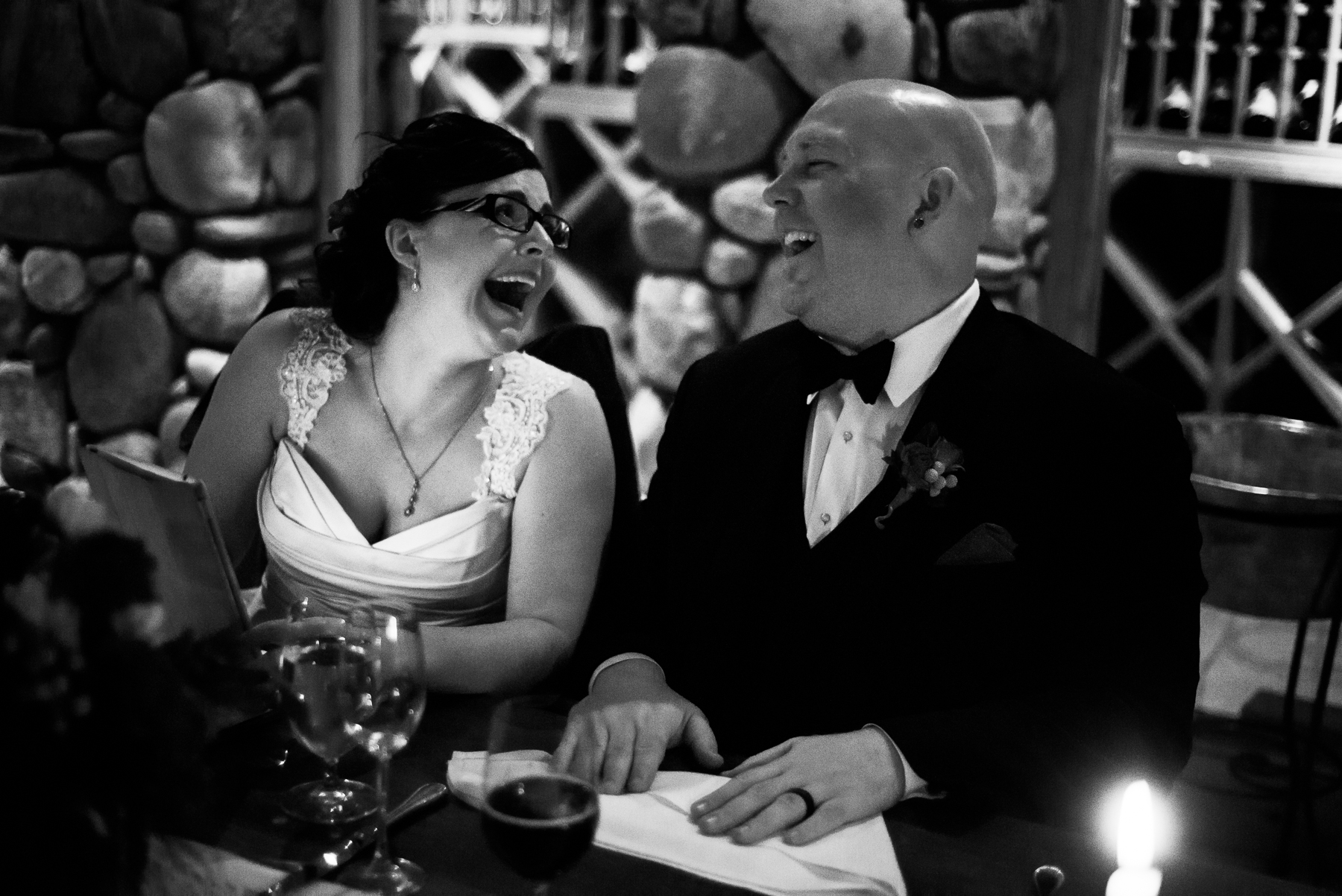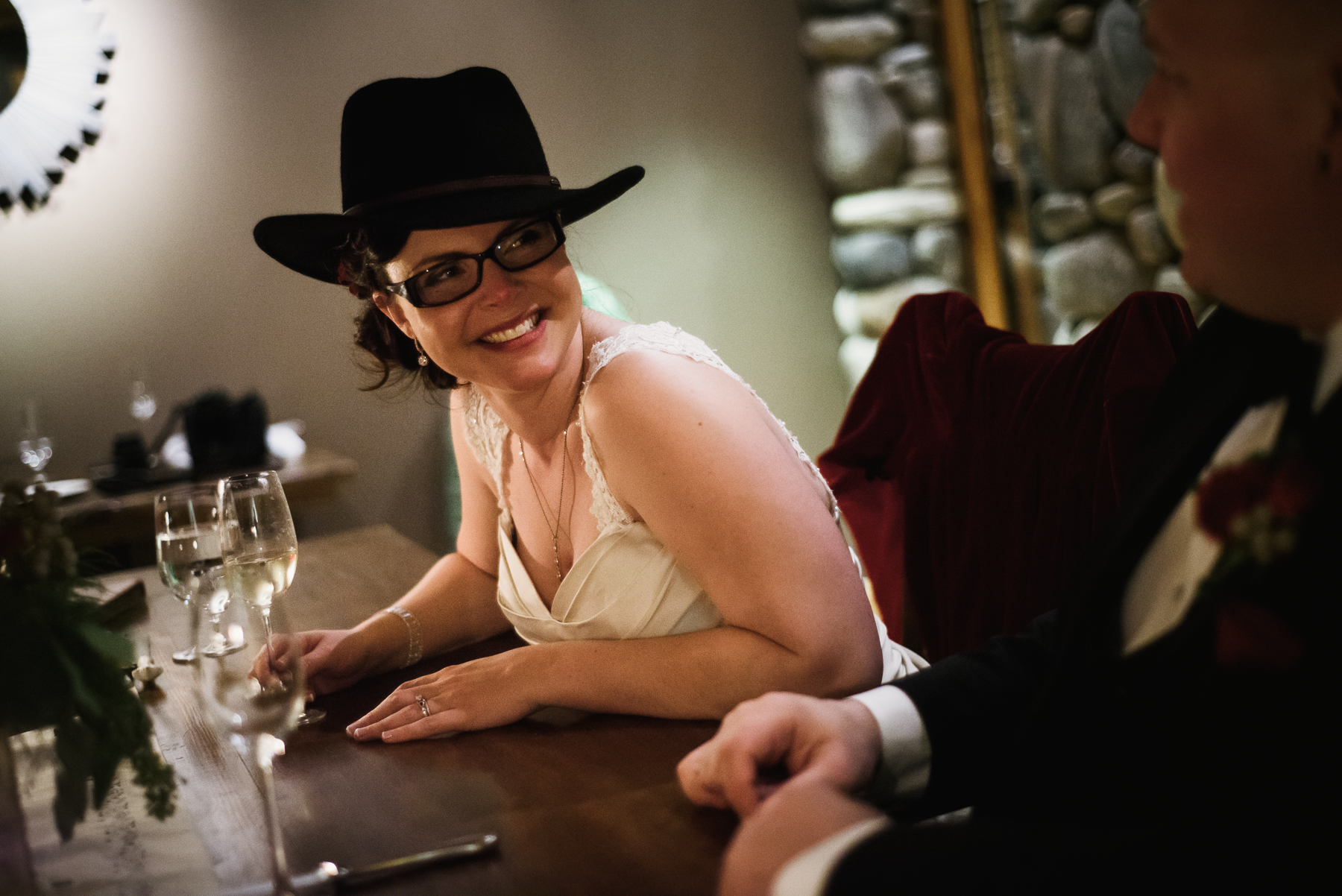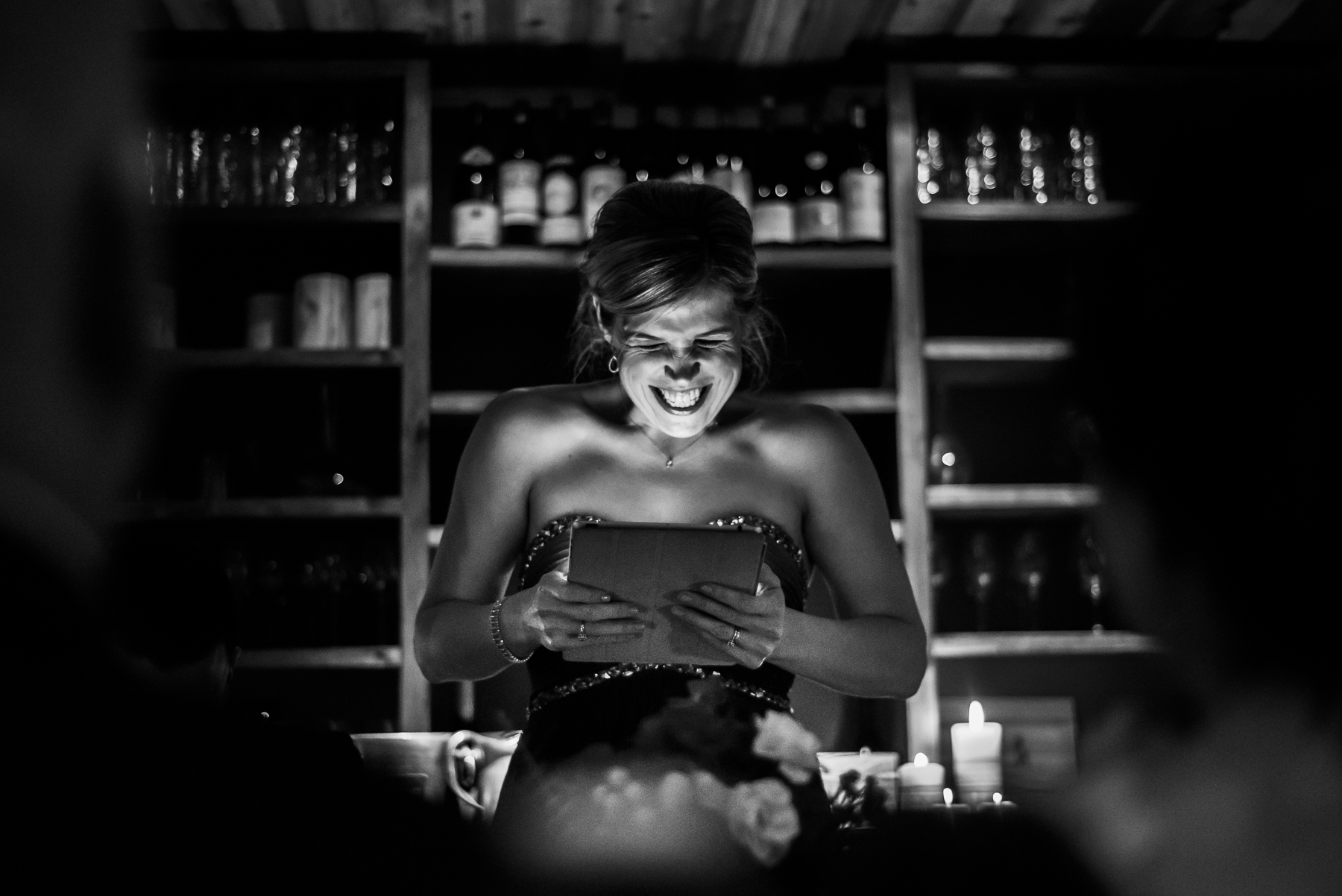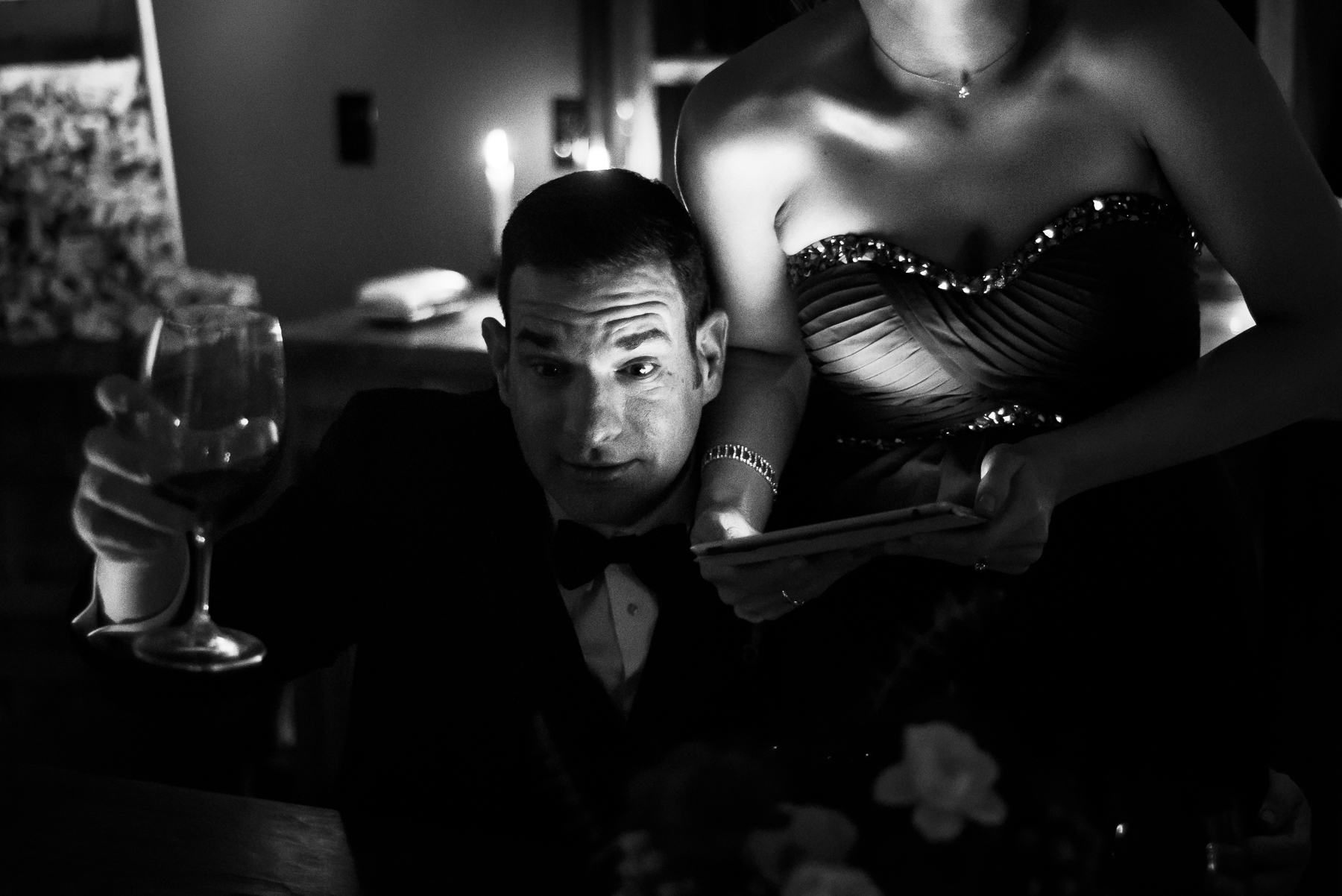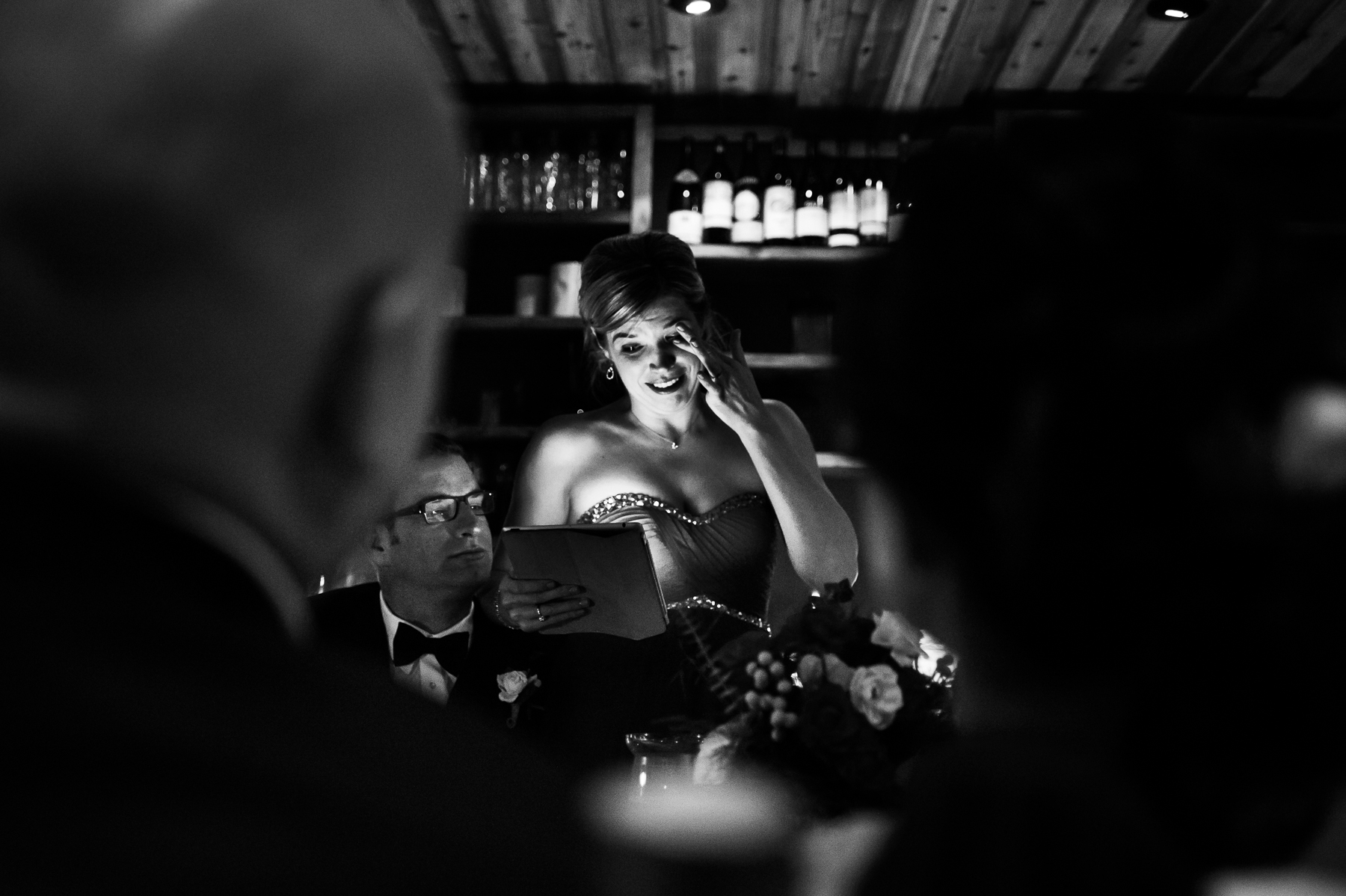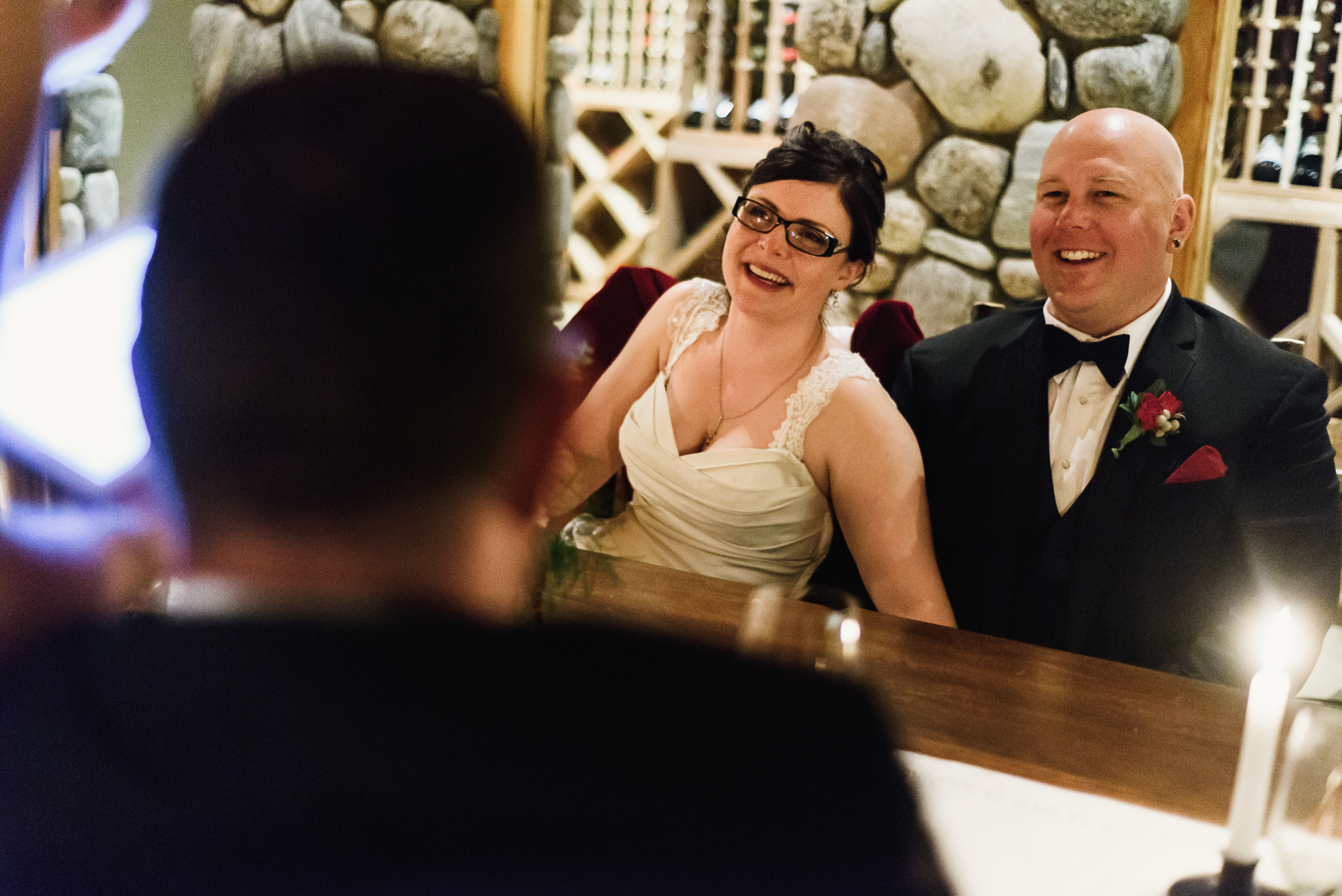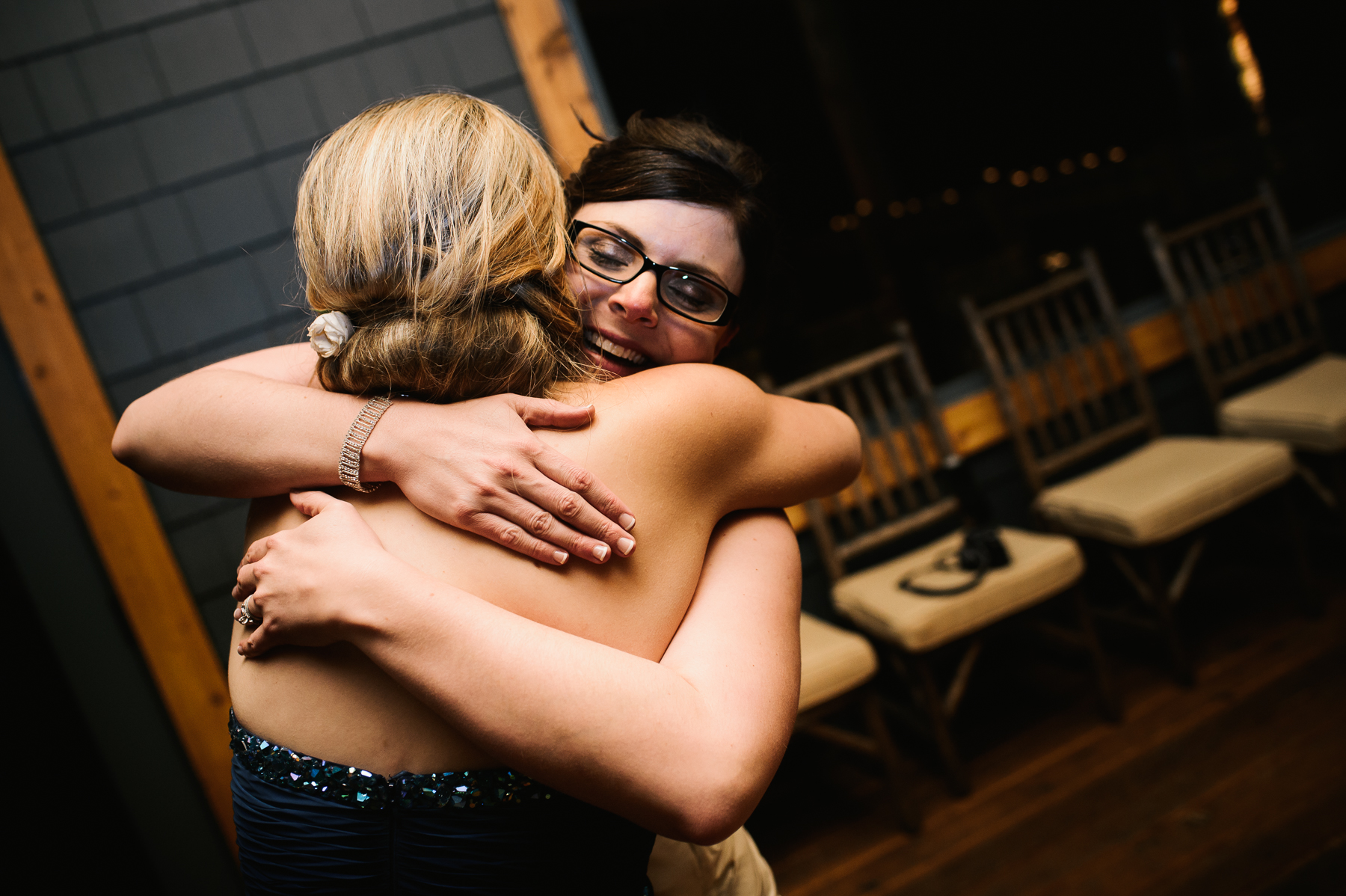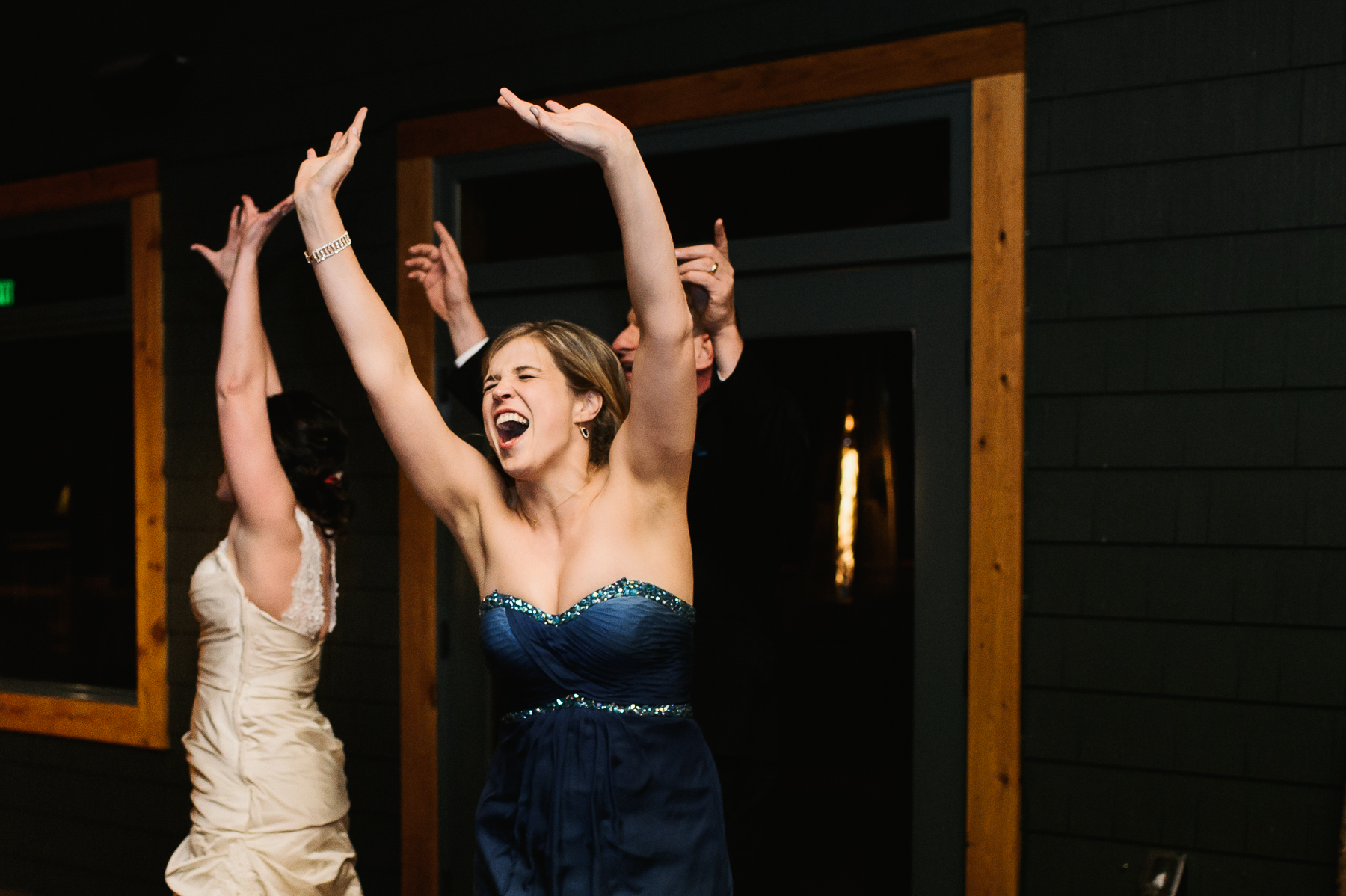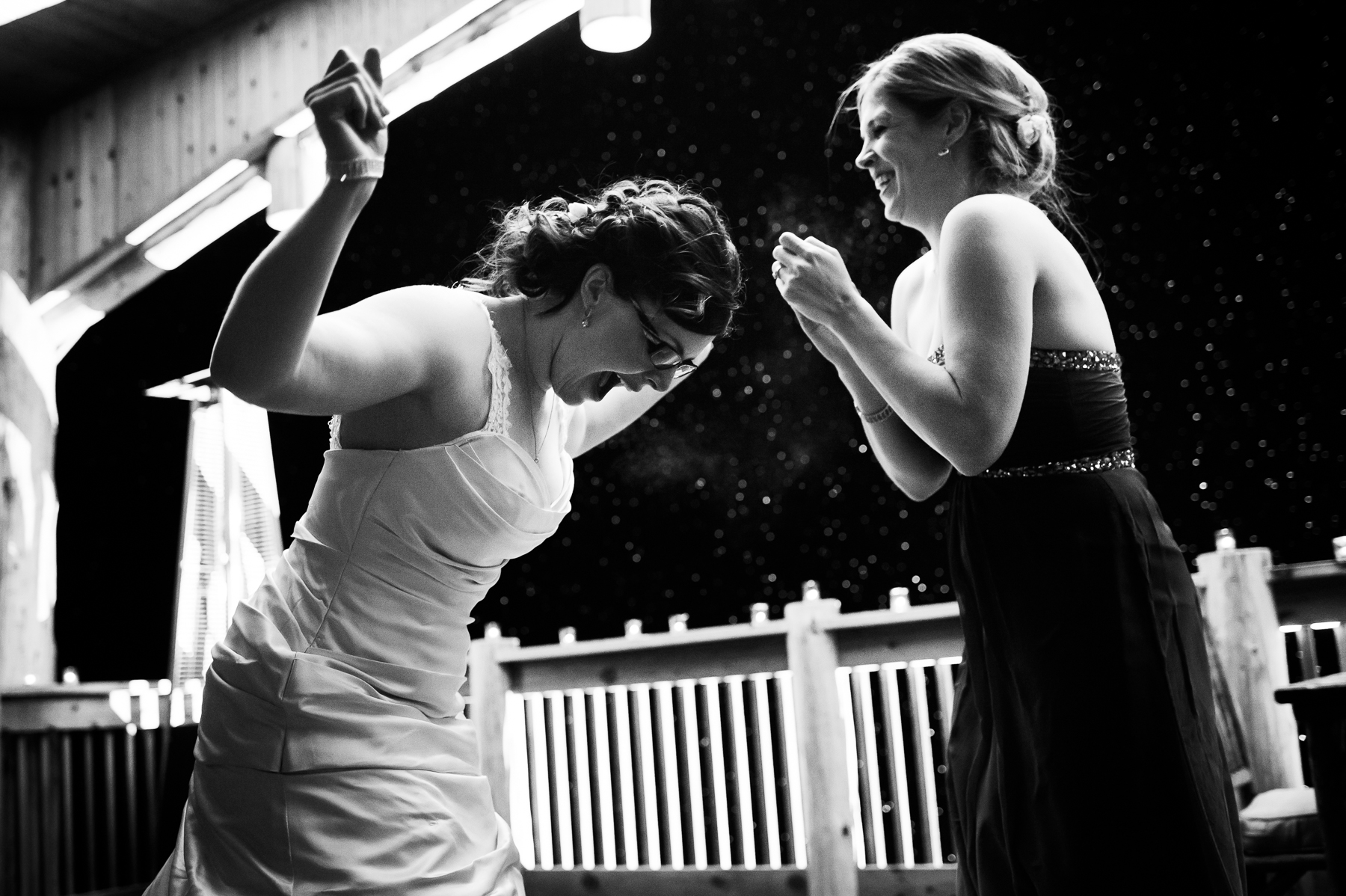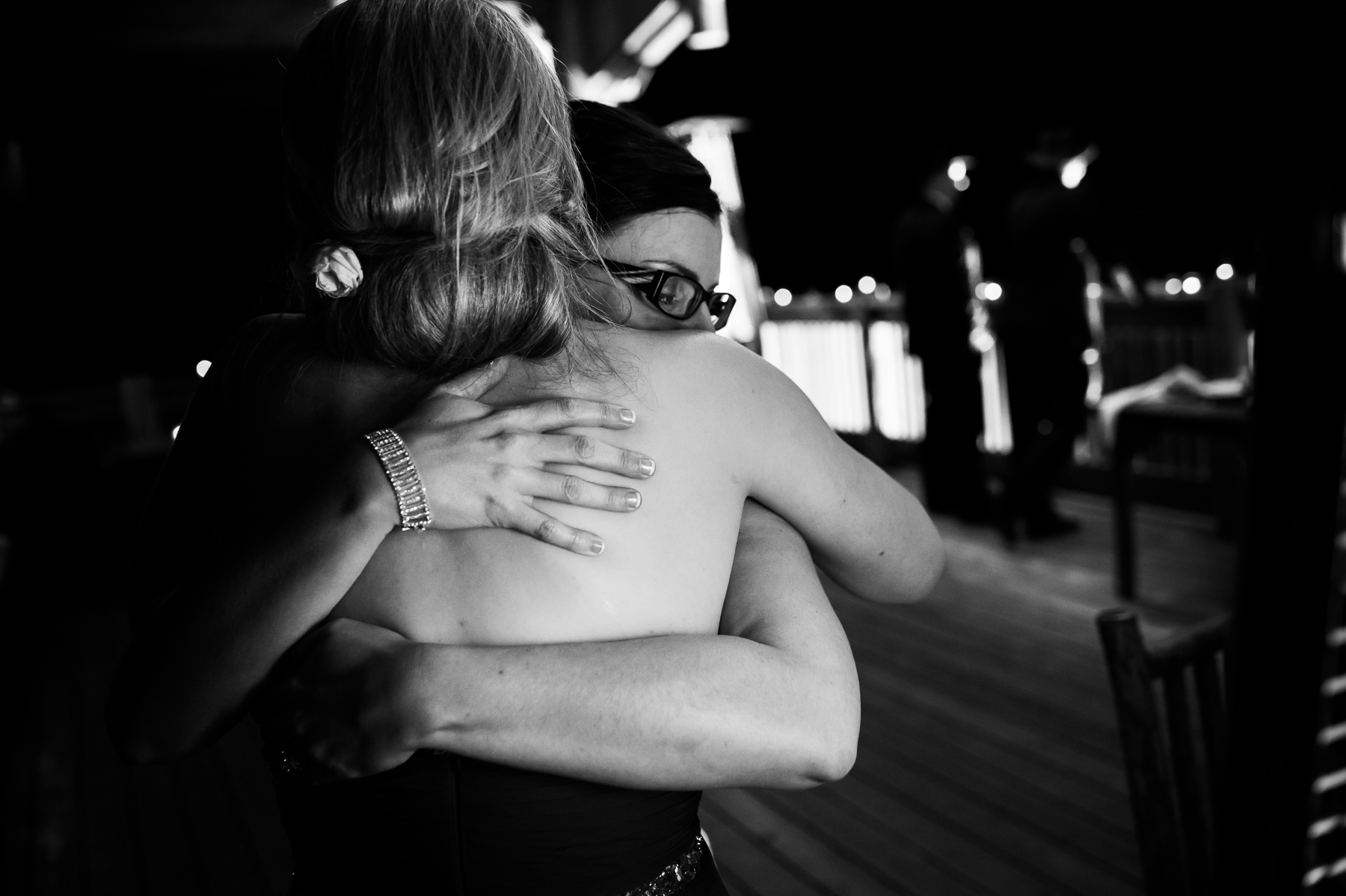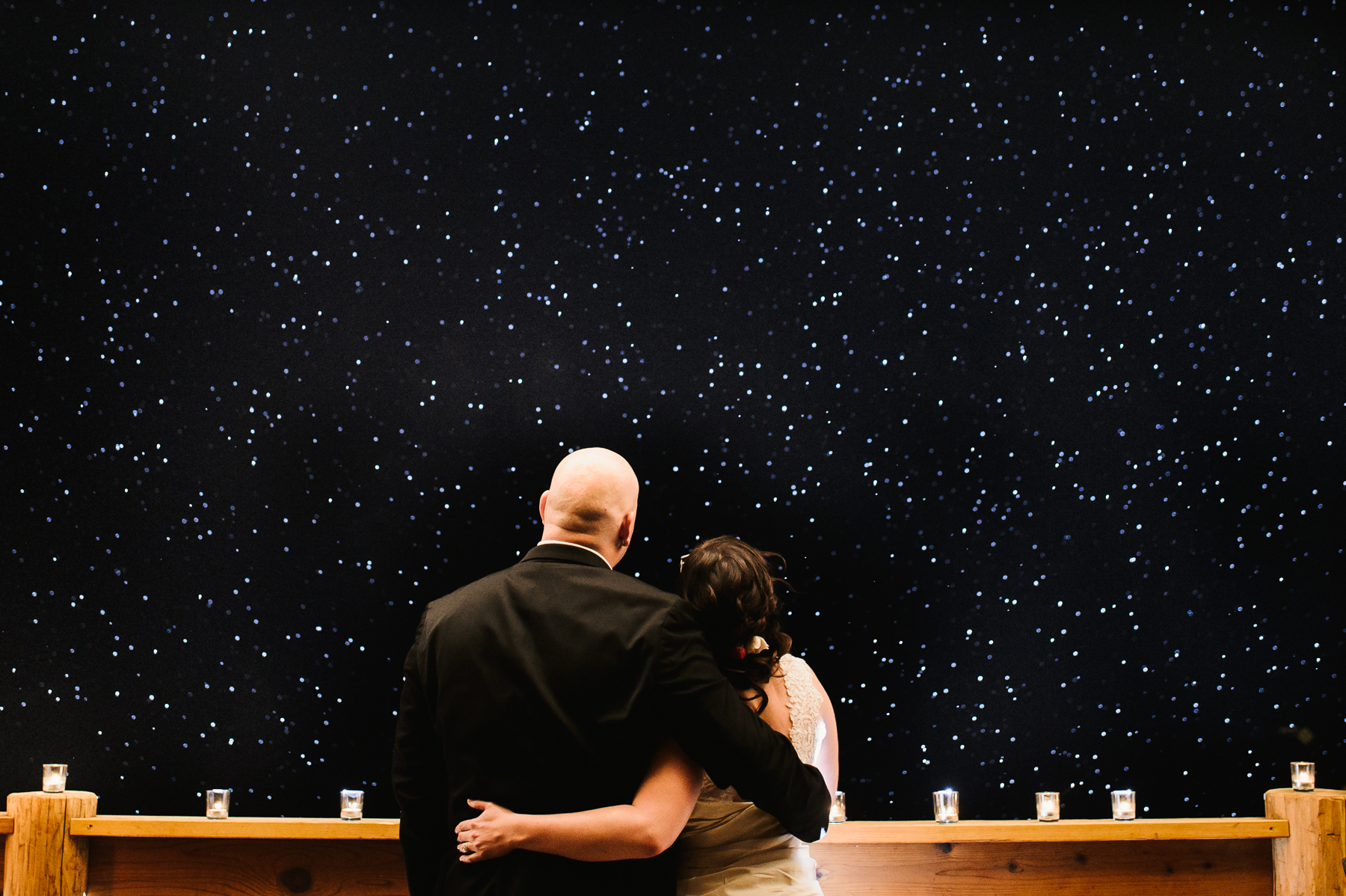 All Photo by Destination and Seattle Wedding Photographer Logan Westom