During the month of June I have shot seven different engagement sessions around Washington and Oregon. The forecast for most have surprisingly been cloudy and storm. Di and Zach's Discovery Park engagement session had by far the most impressive clouds during their sunset engagement session making for some fantastic dramatic photos.
Before Discovery Park we started on the UW campus where both Di and Zach went to school. They had their first date in the Reading Room at Suzzallo. Nicknamed the Harry Potter Room because of its resemblance to the popular Harry Potter great hall, their first date was at a Harry Potter Exhibit called Muggels and Magic in the library. The grand stair case also made for some impressive Harry Potter esque photos.
After a short adventure in the UW library we headed over to the shores of Discovery Park. What was a warm and golden sunset at UW turned into a cold and stormy setting the closer we got to Discovery Park. Some incredible clouds had rolled in and the high tided was slashing up against the rocks near the lighthouse. It was a unique experience shooting among the dark clouds and bright white lighthouse at Discovery Park. Zach and Di were excellent subjects to shoot with. Responding perfectly to the different poses and even coming up with a few spontanteous ones. Their session could not have been better and I'm excited to share these unique photos of Di and Zach's Discovery Park engagement session.
The day after the engagement session I received an email from Di about the wonderful time both Di and Zach had during their engagement session. Di had made a blog post about what it was like having her picture taken. I loved reading it and hearing what it's like to be on the other side of the camera. Considering 90% of people are a little nervous about having their picture taken it was awesome to read about how they enjoyed their experience and how their nerves will be gone come wedding day because of the confidence they gained during the engagement session. You can read about their experience on Di's blog here.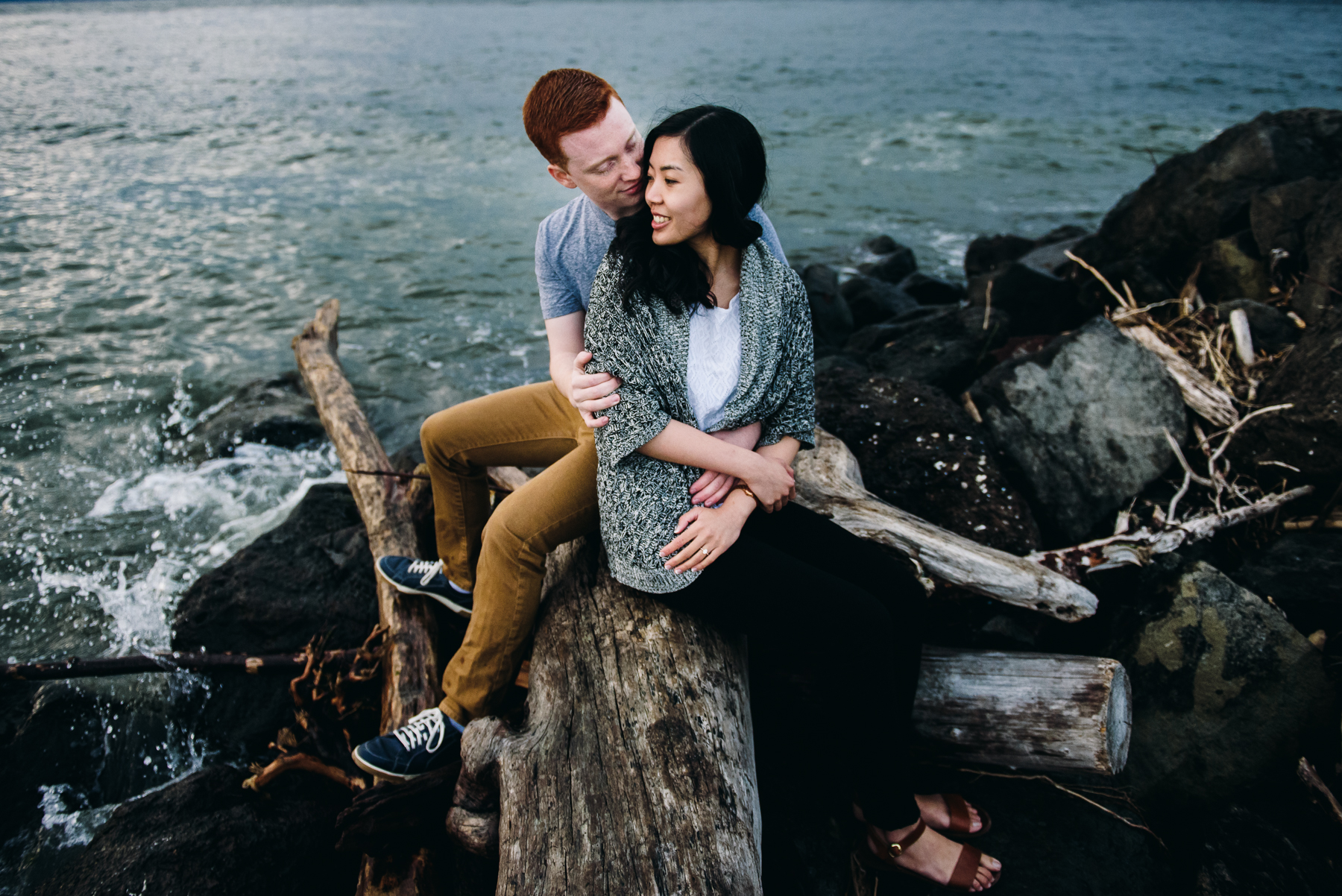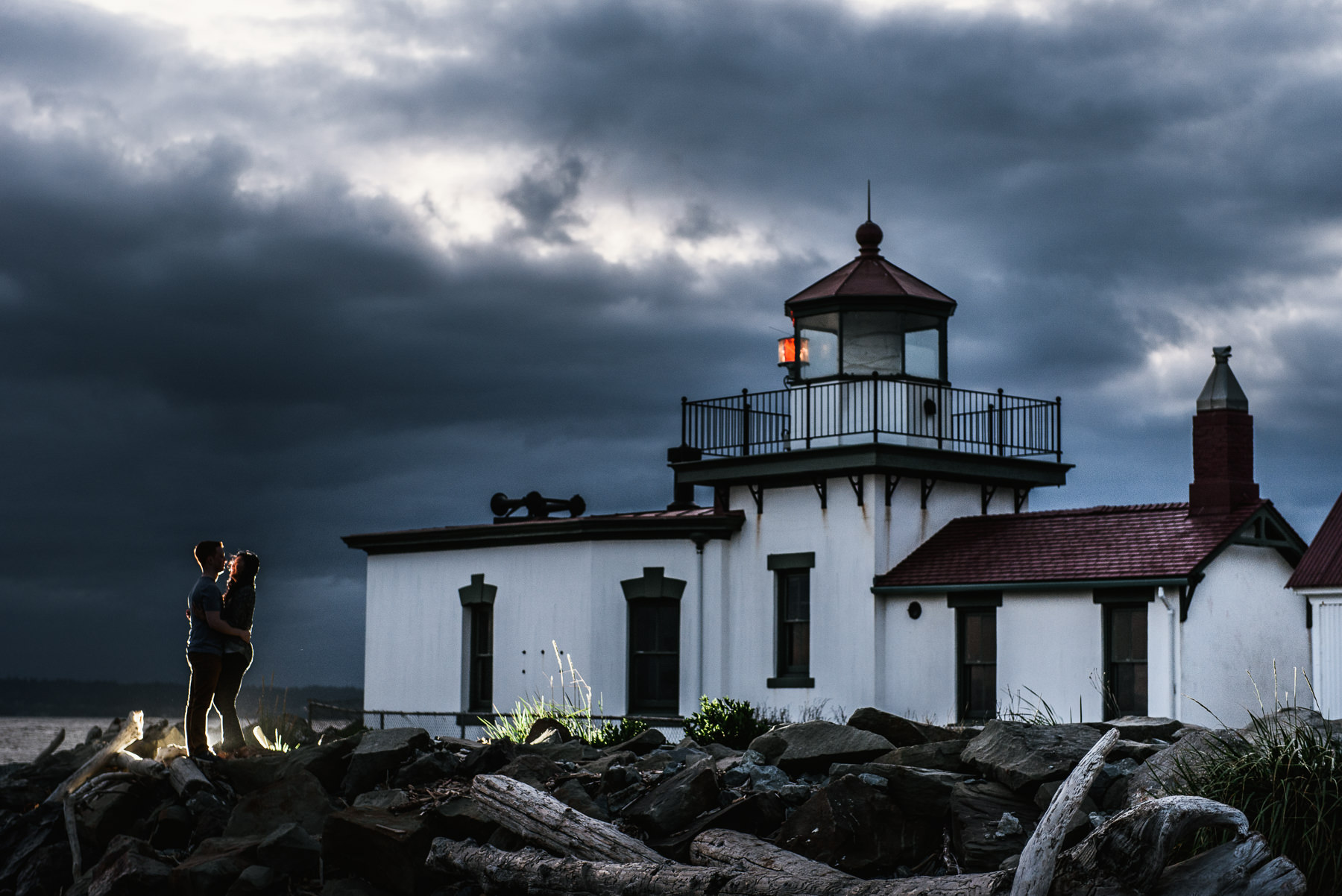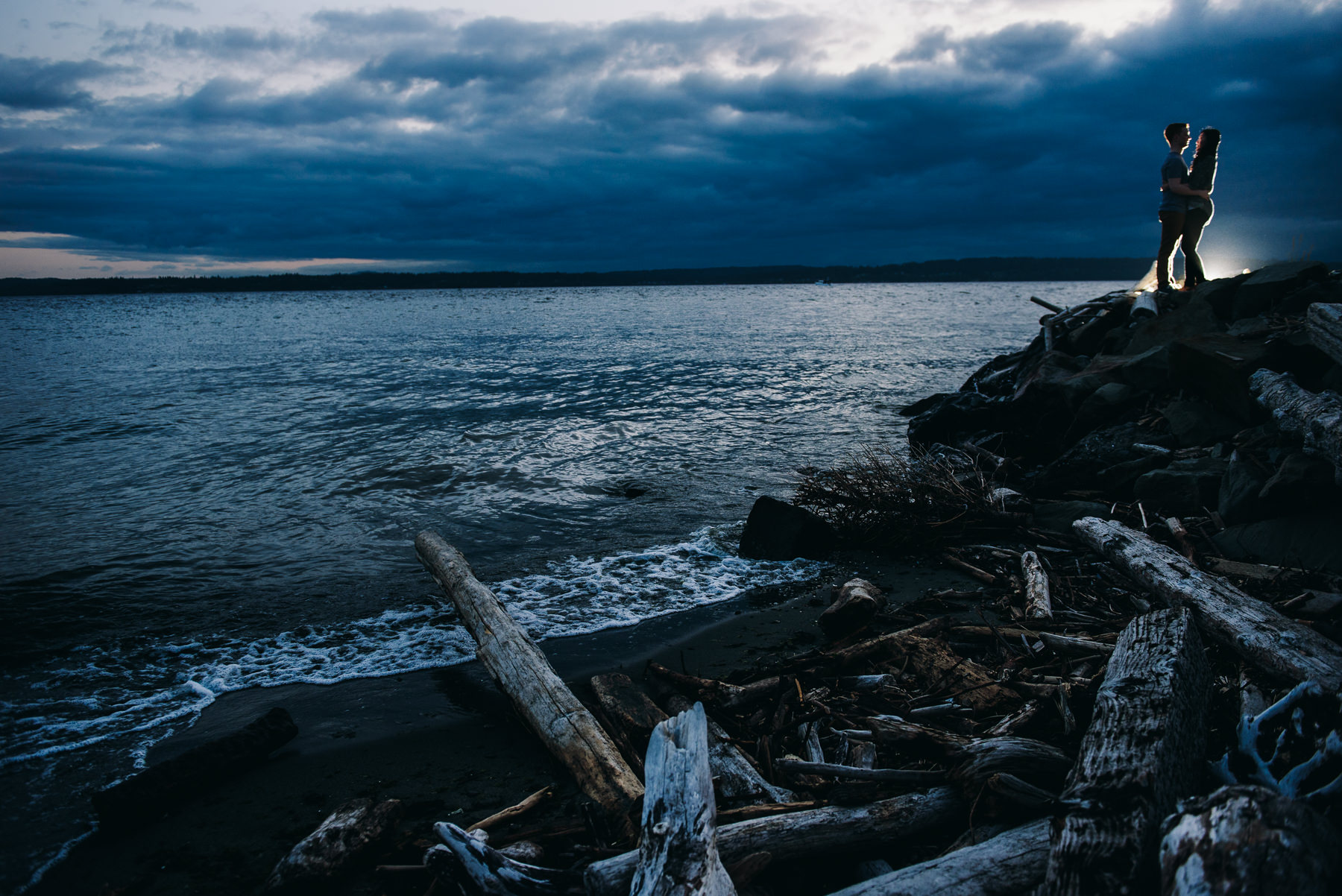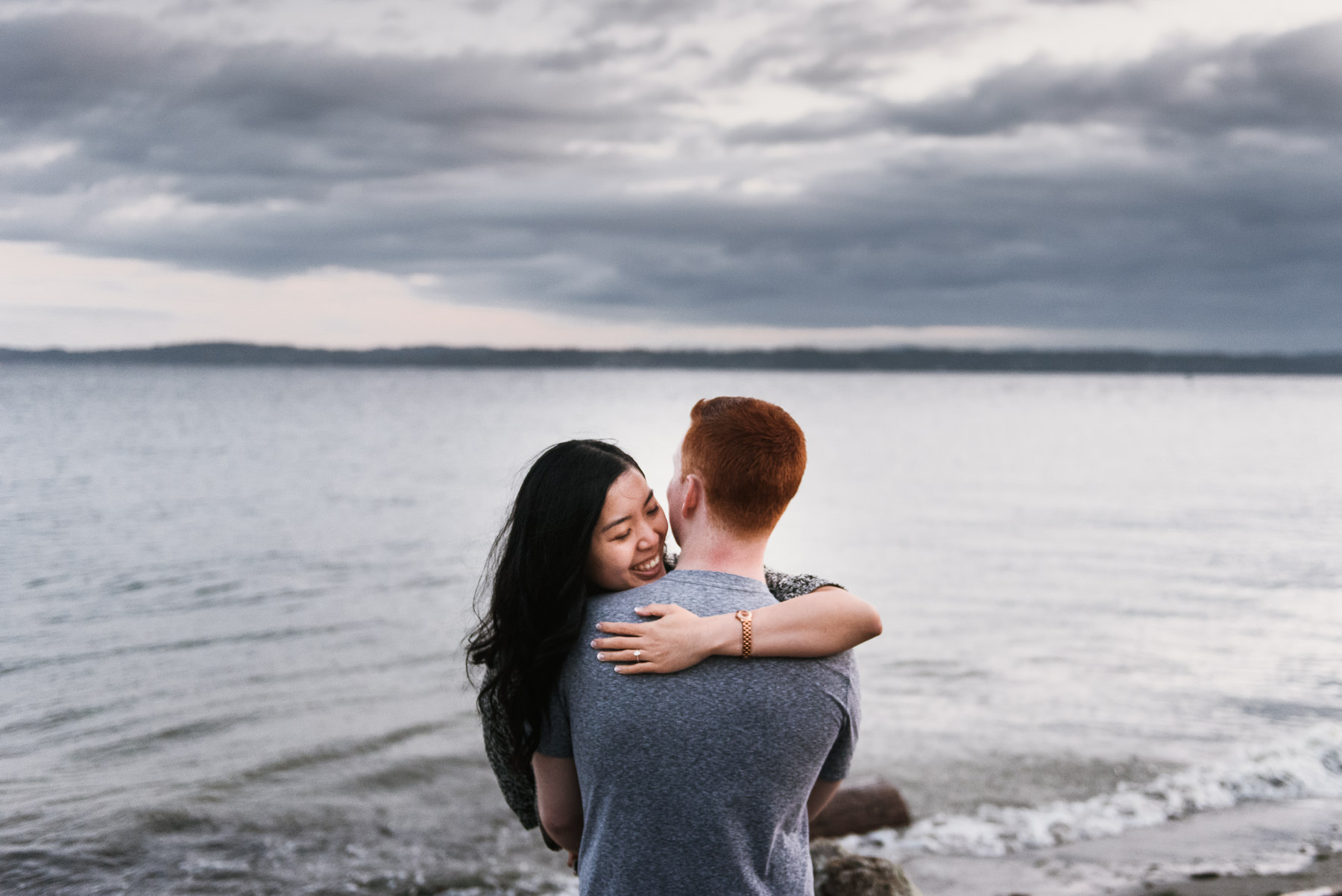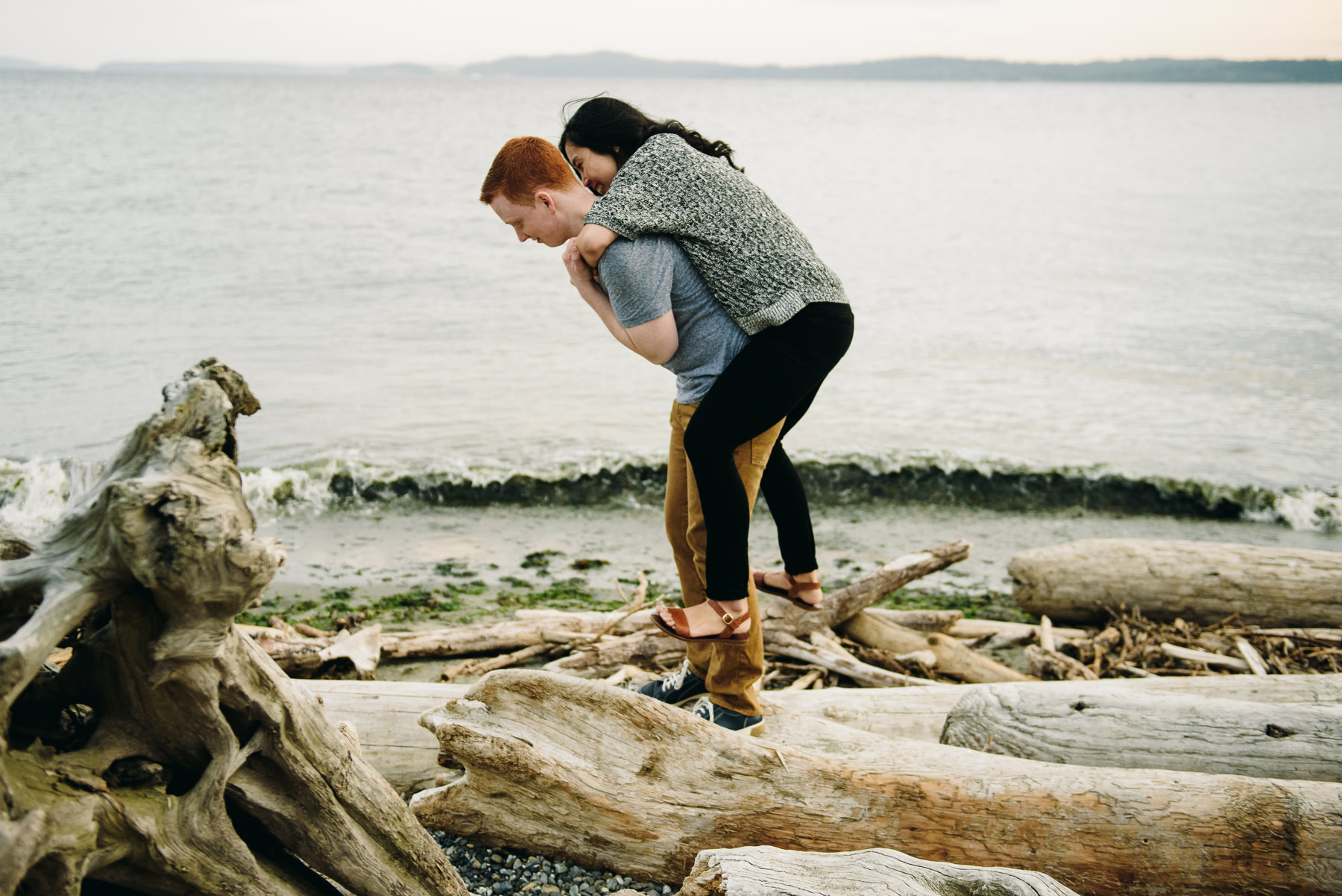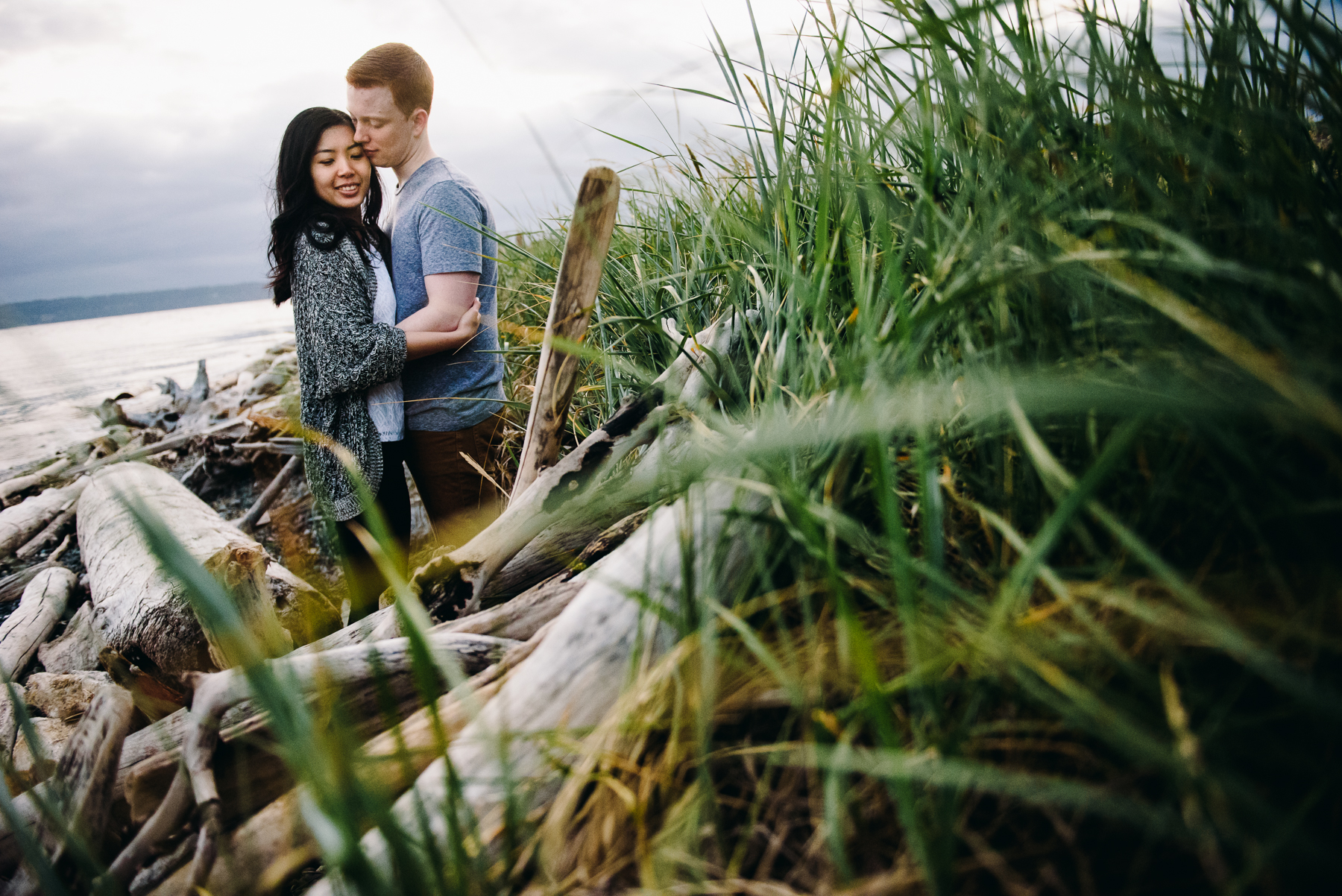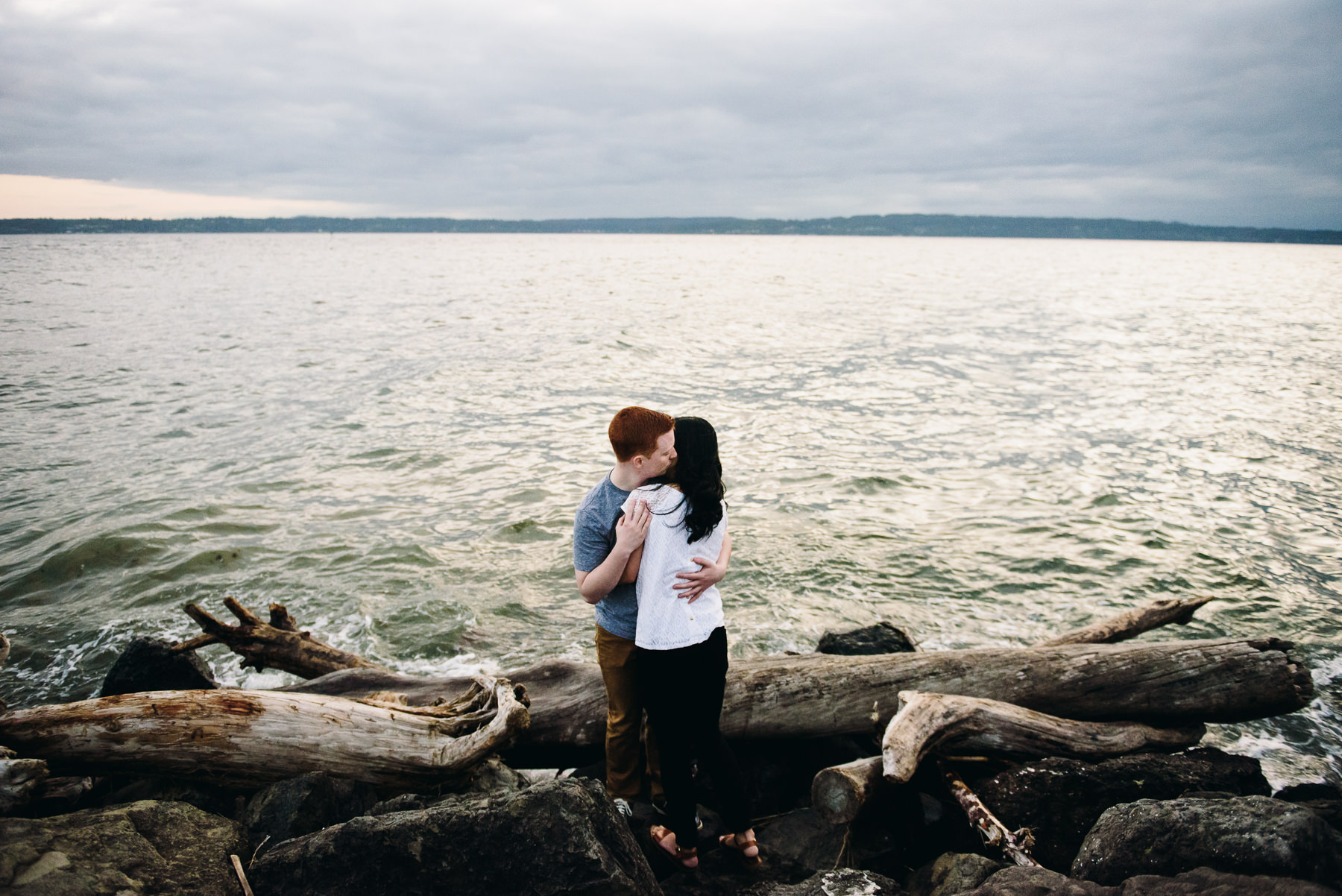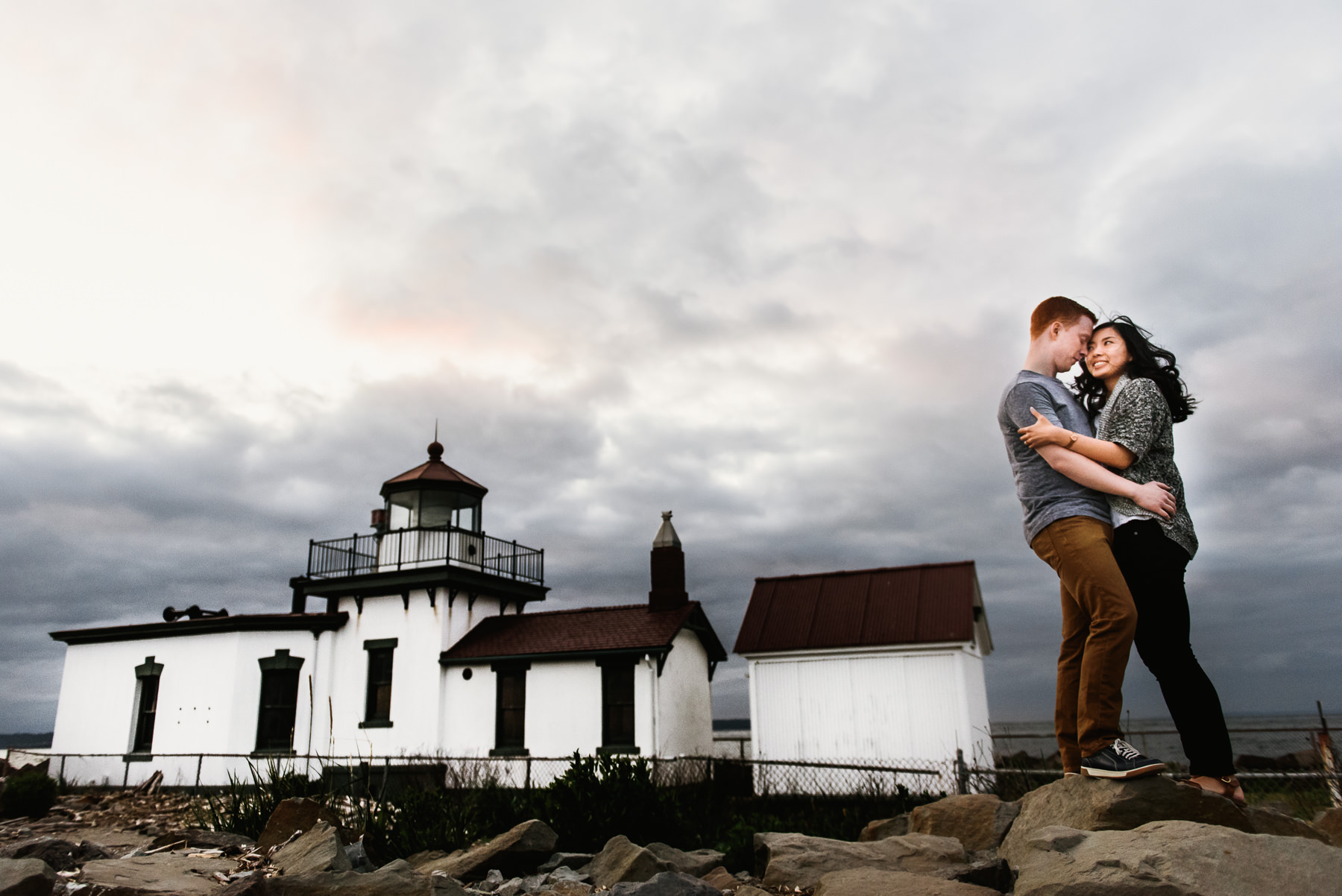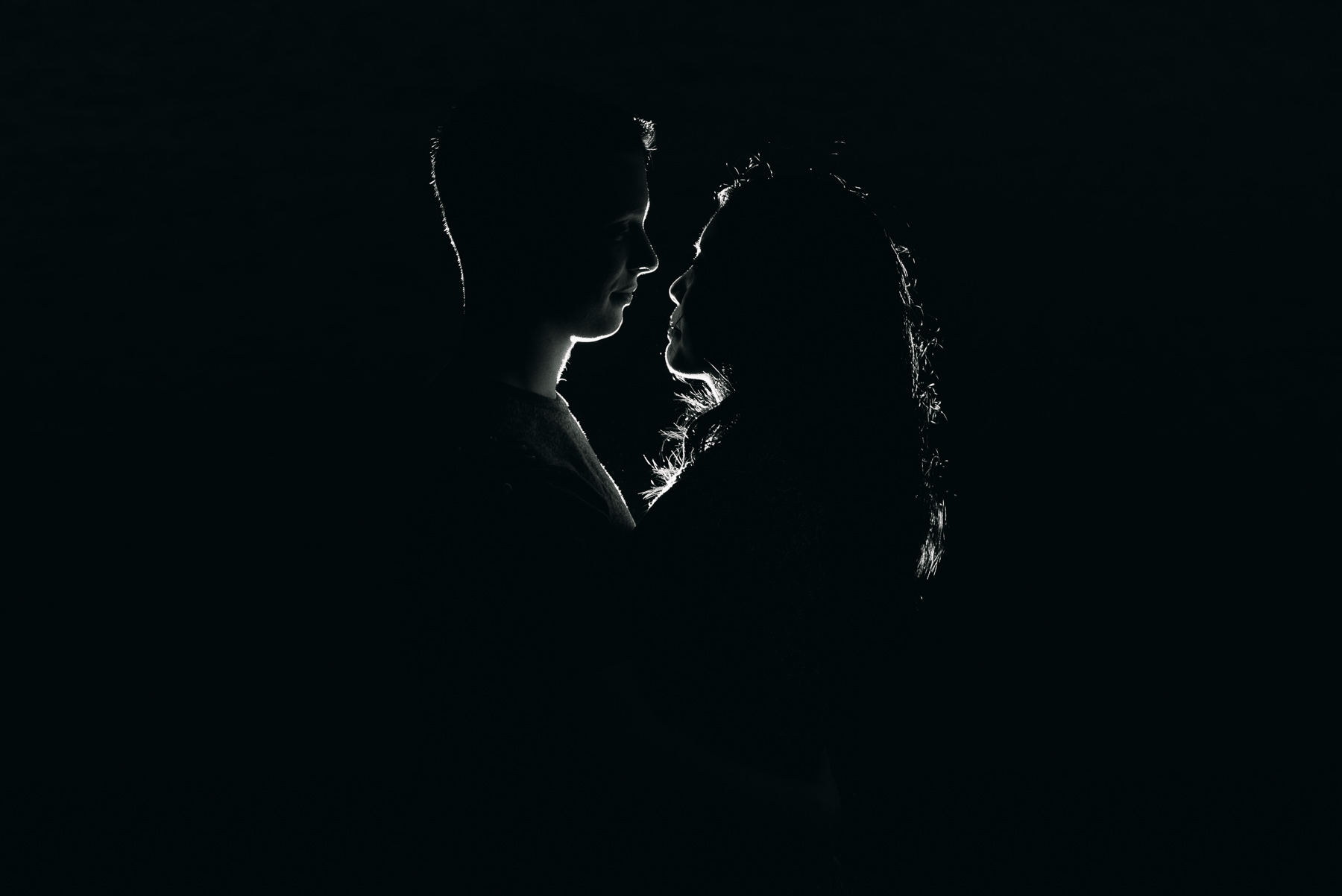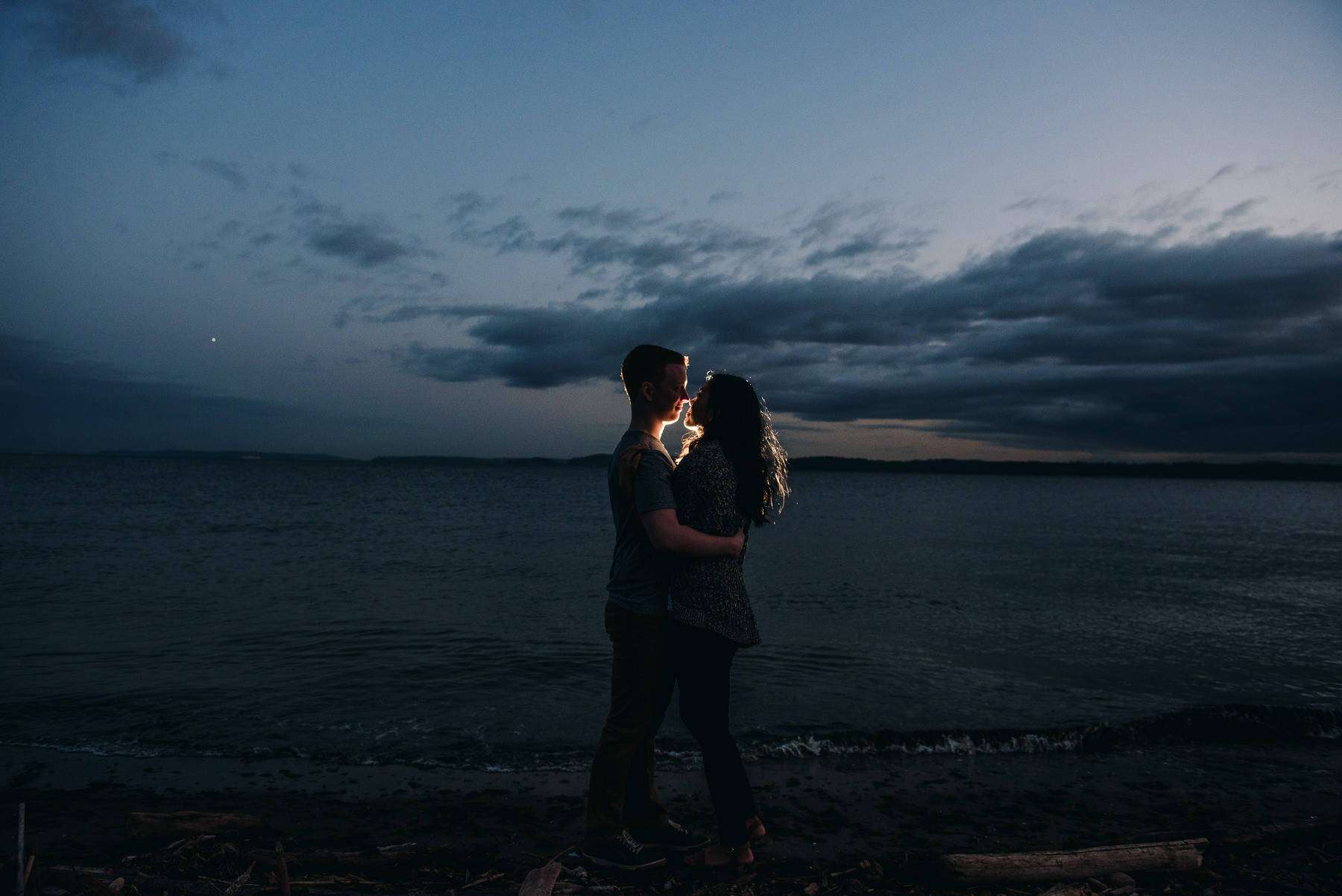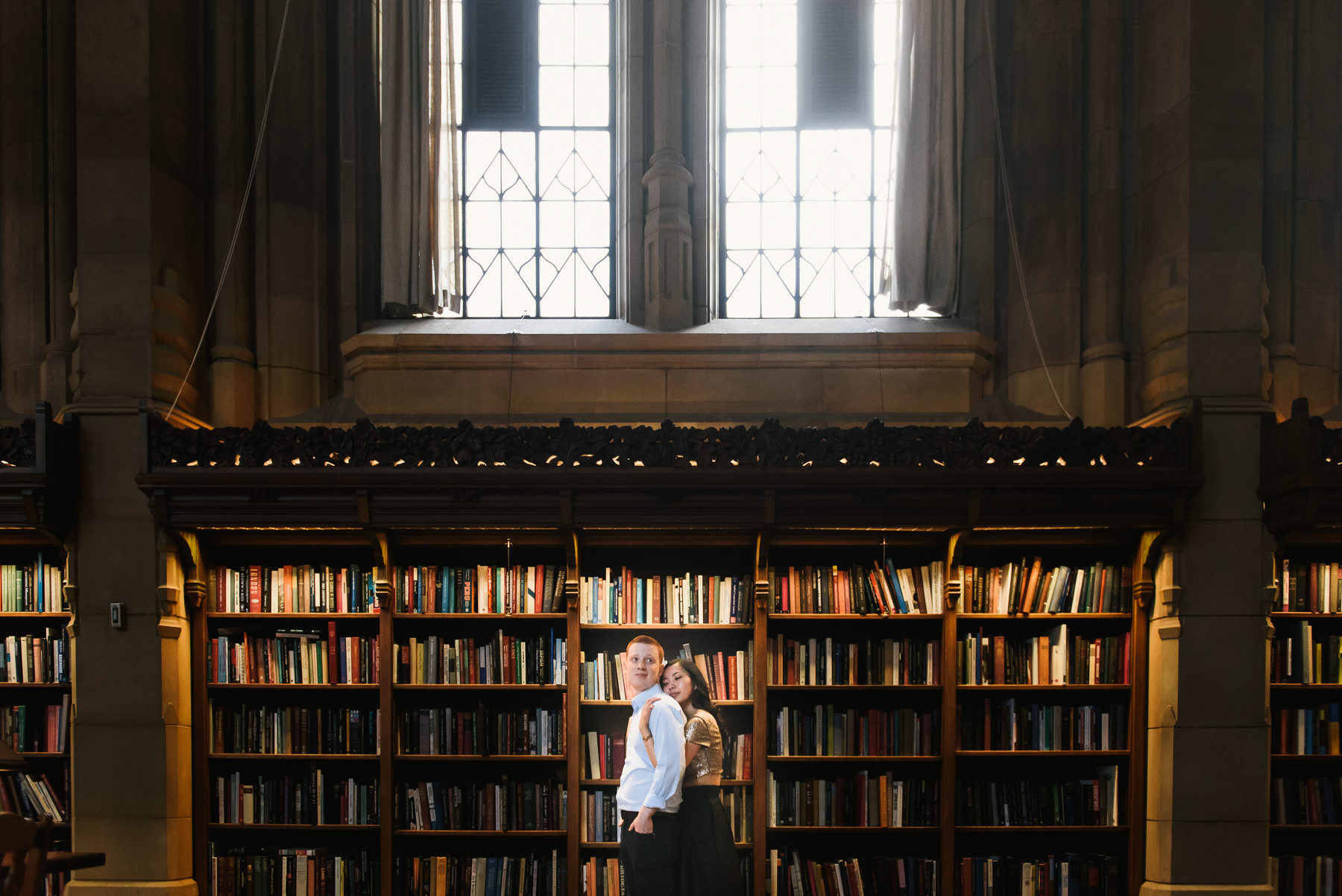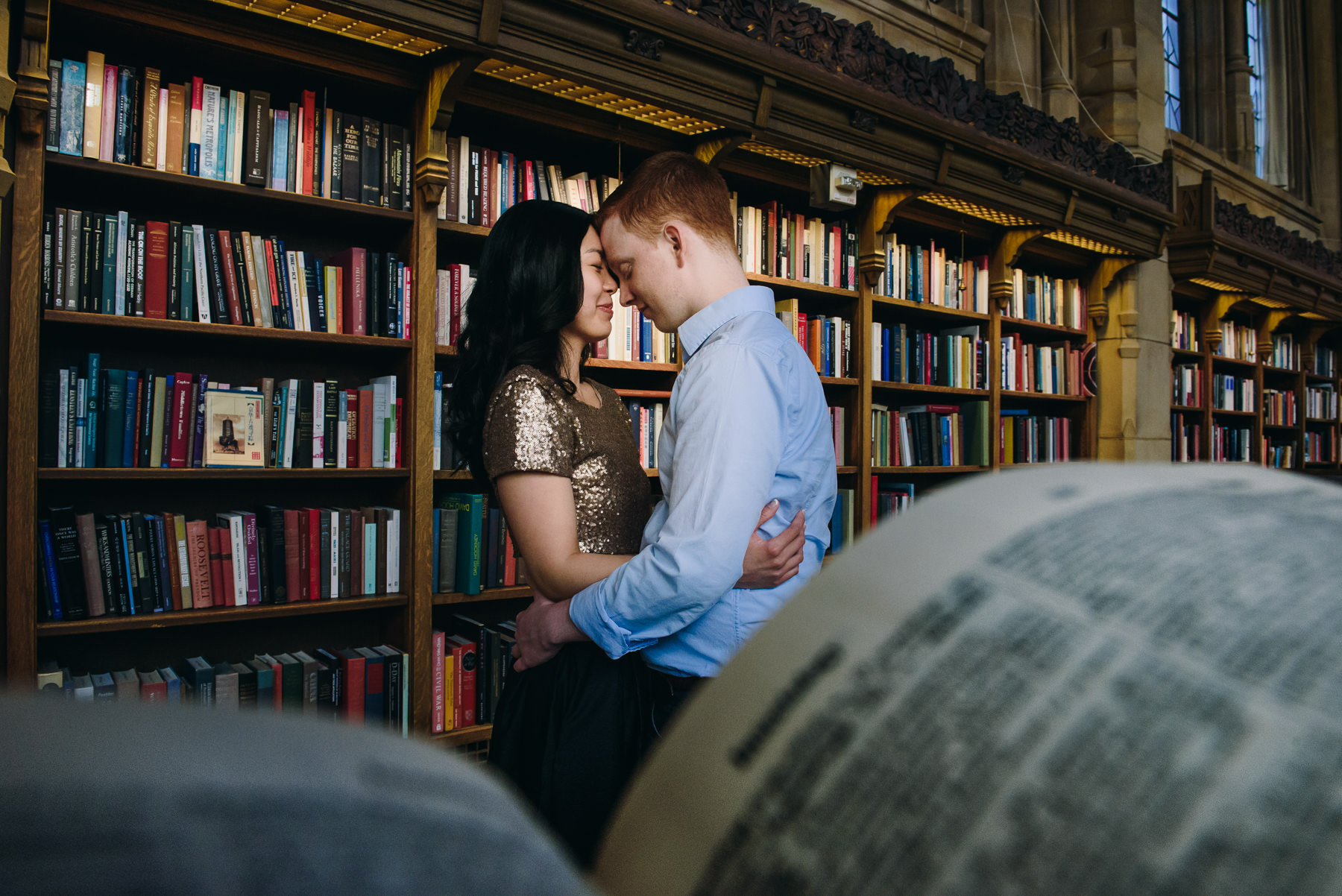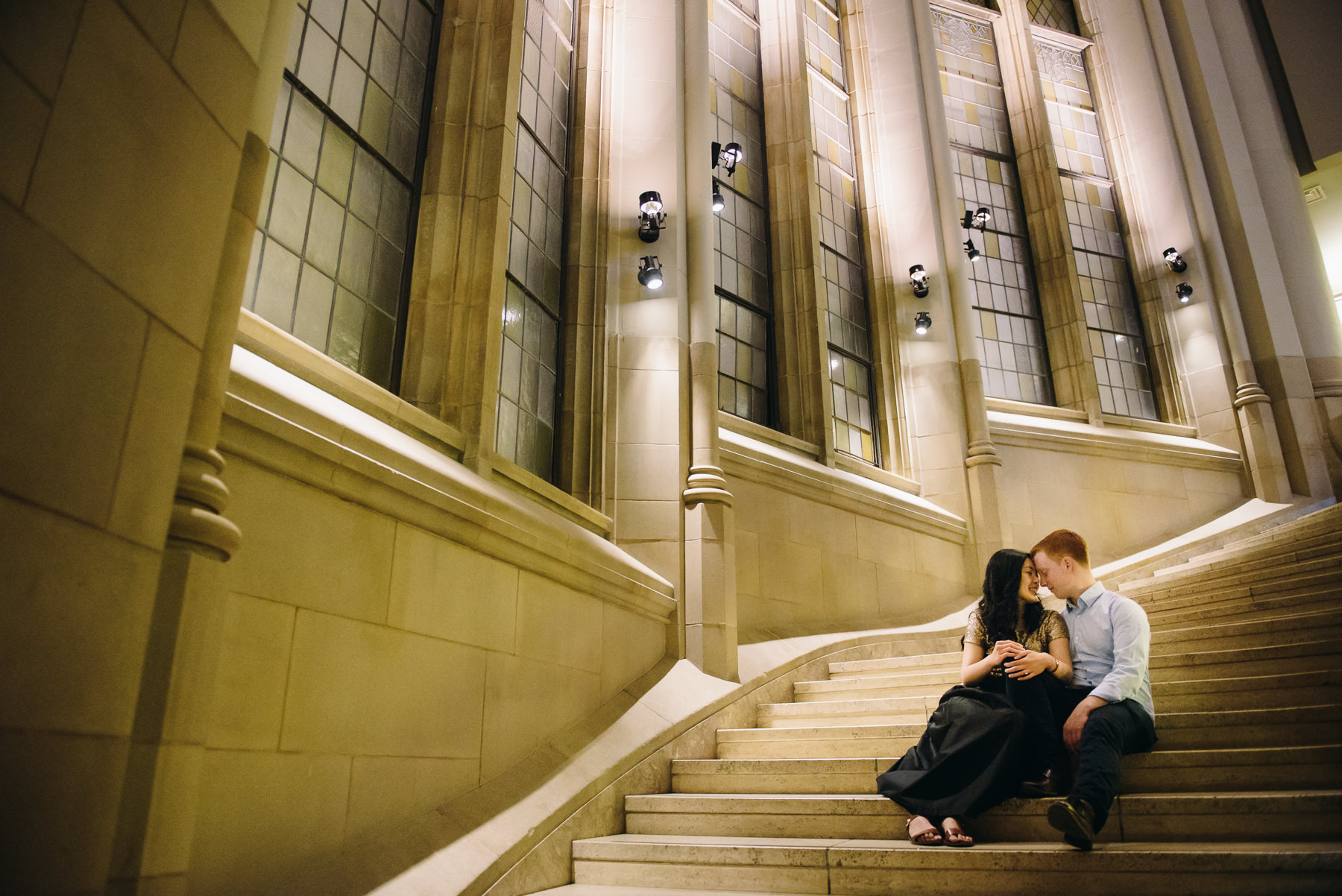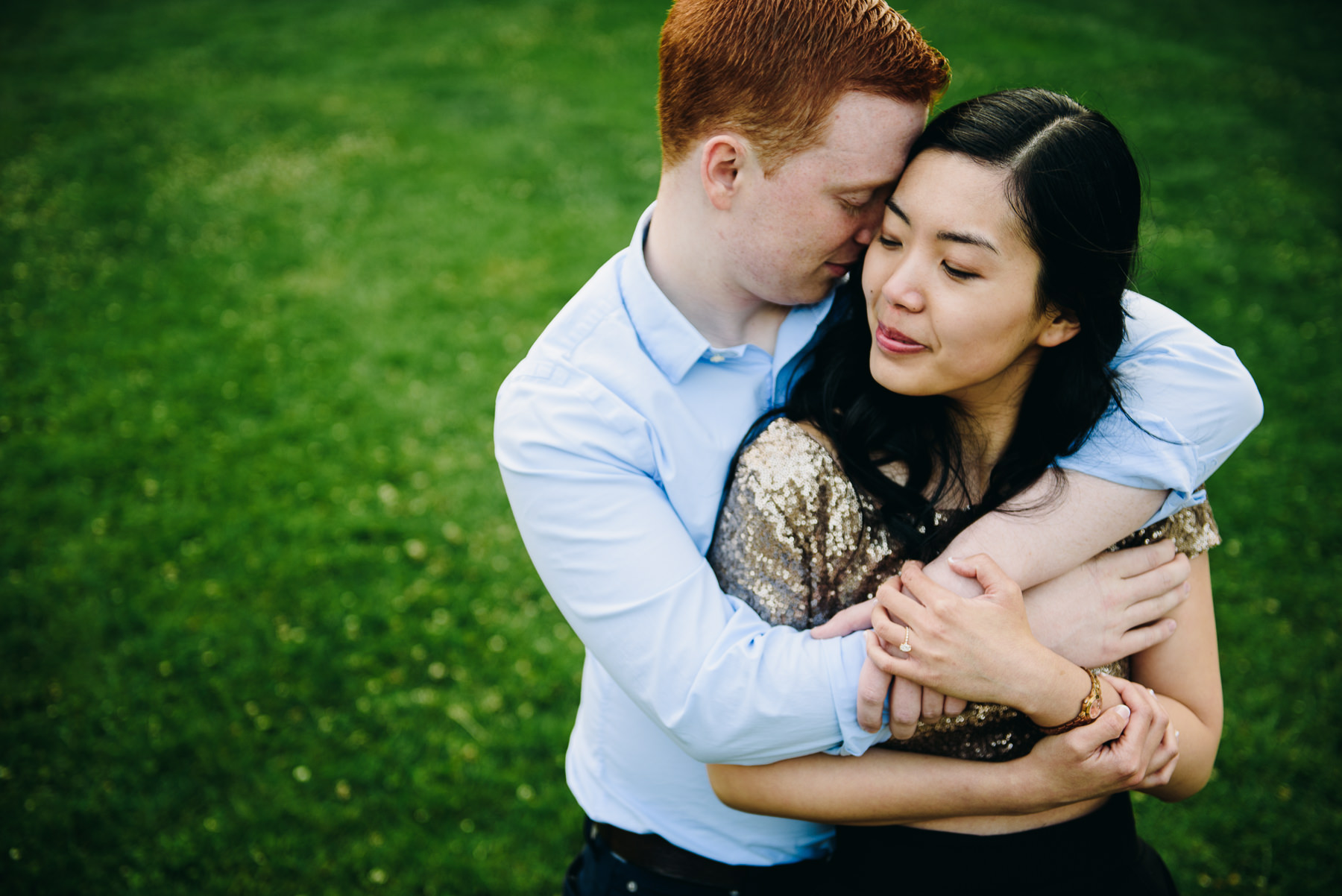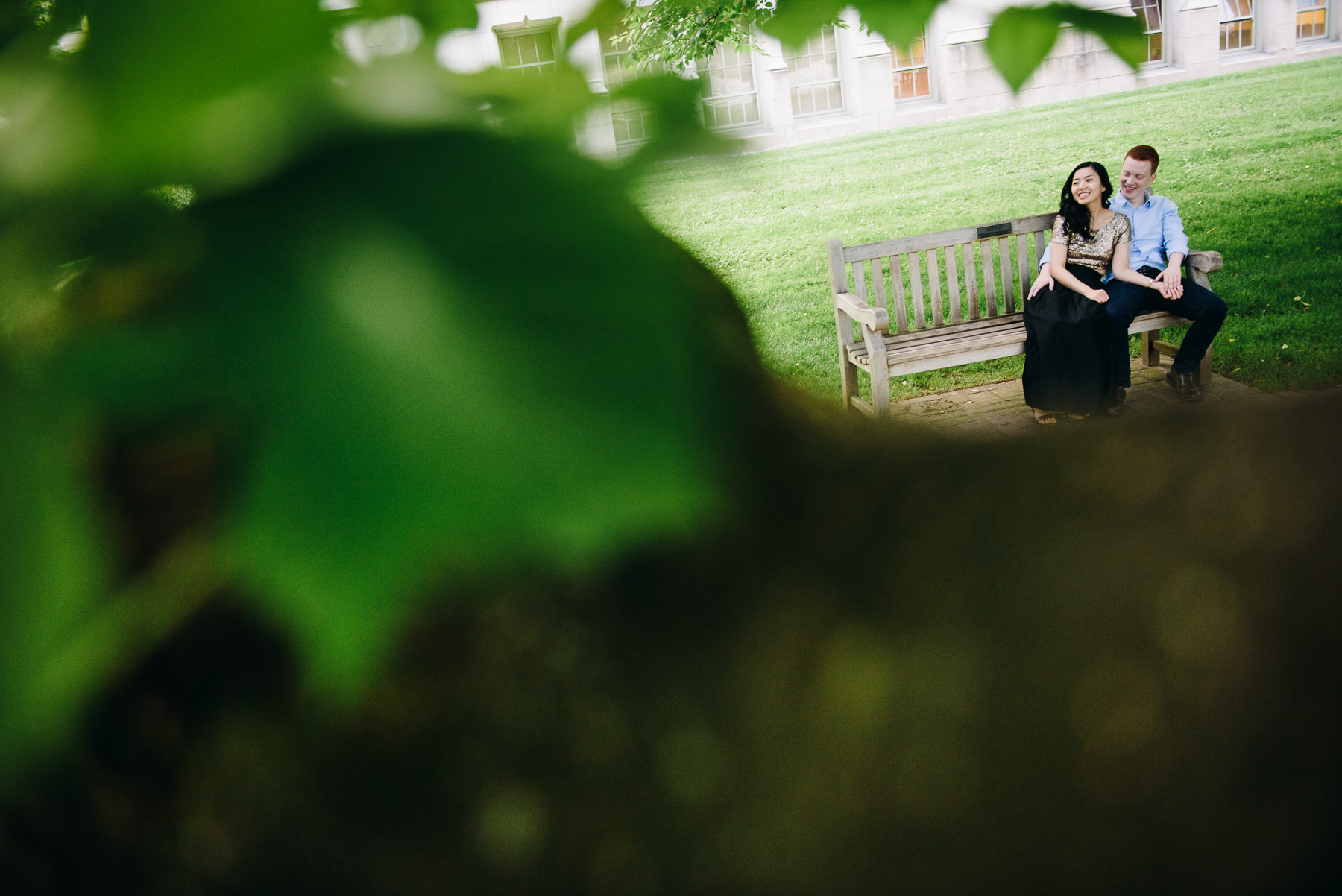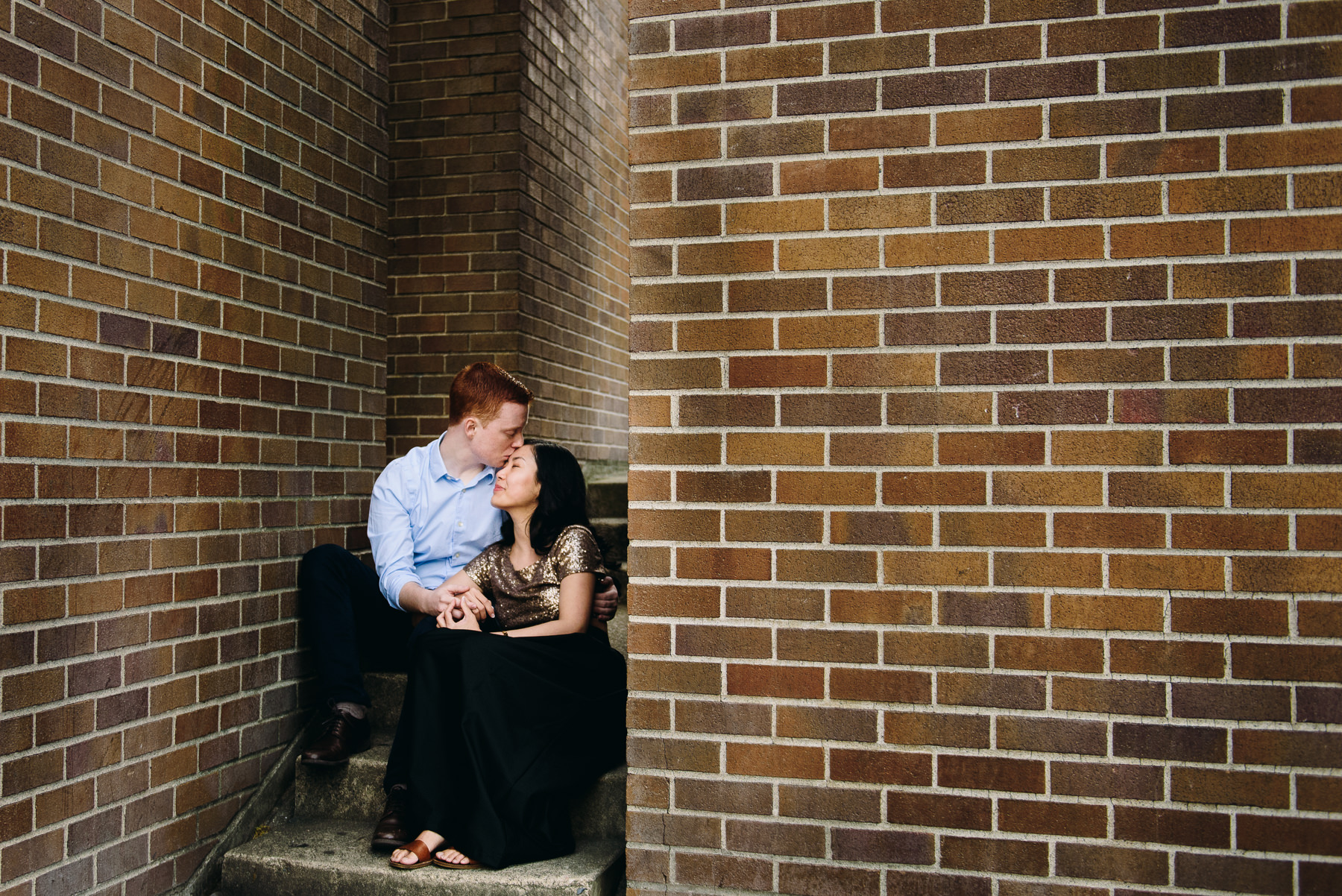 All Photos by Destination & Seattle Wedding Photographer Logan Westom