These Golden Gardens engagement photos are in one of my favorite location in Seattle. Sandy beaches, tall tree, and a small forest all on the shoreline of the Puget Sound. A win win in the Pacific Northwest so close to downtown Seattle.
This engagement session was extra fun for me because it was with two friends I went to high school. Over the past few years I've had the privilege of shooting the weddings and engagements of people I went to school with. It's always really meaningful to get to take those photos. I'm not huge into big high school reunions but it's always fun getting to hang out and create photos together with friends from school. I can't wait to shoot their wedding this summer at Timberline Lodge in Oregon.
All day the weather forecast was calling for rain and thunderstorms. We lucked out getting some sun, a bit of wind, and impressive clouds in the distance. The wind was blowing pretty swiftly and in one shot I caught a seagull stuck flying against the wind. The sea gull just floated in the same spot trying to make it though the wind. Giving me plenty of time to get the best shot possible flying above Allison and Jon.
This time of year the tree's on the shore were a lush green. Since those tall tree are one of the main attractions for Golden Gardens engagement photos they looked perfect when I made my signature shot creating a shiloutte  among all the trees.
Since I've shot a number of engagement photos at Golden Gardens I always try to challenge myself to shoot the trees in a way I have never before. This time I got three photos that I have never taken before among the trees. Each time it gets harder and harder to do something original but each time I succeed and it gets more satisfying each time. This time was no different.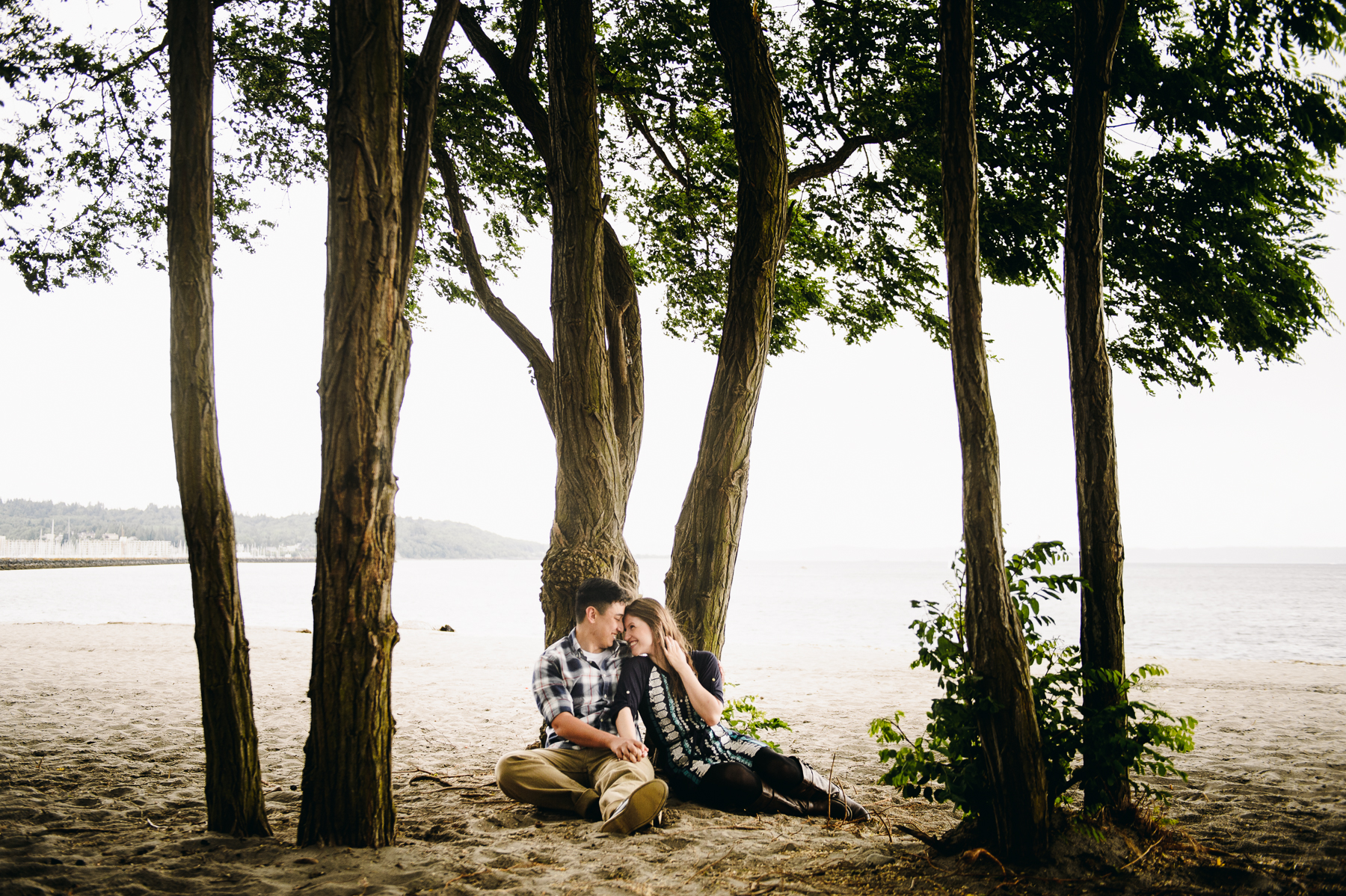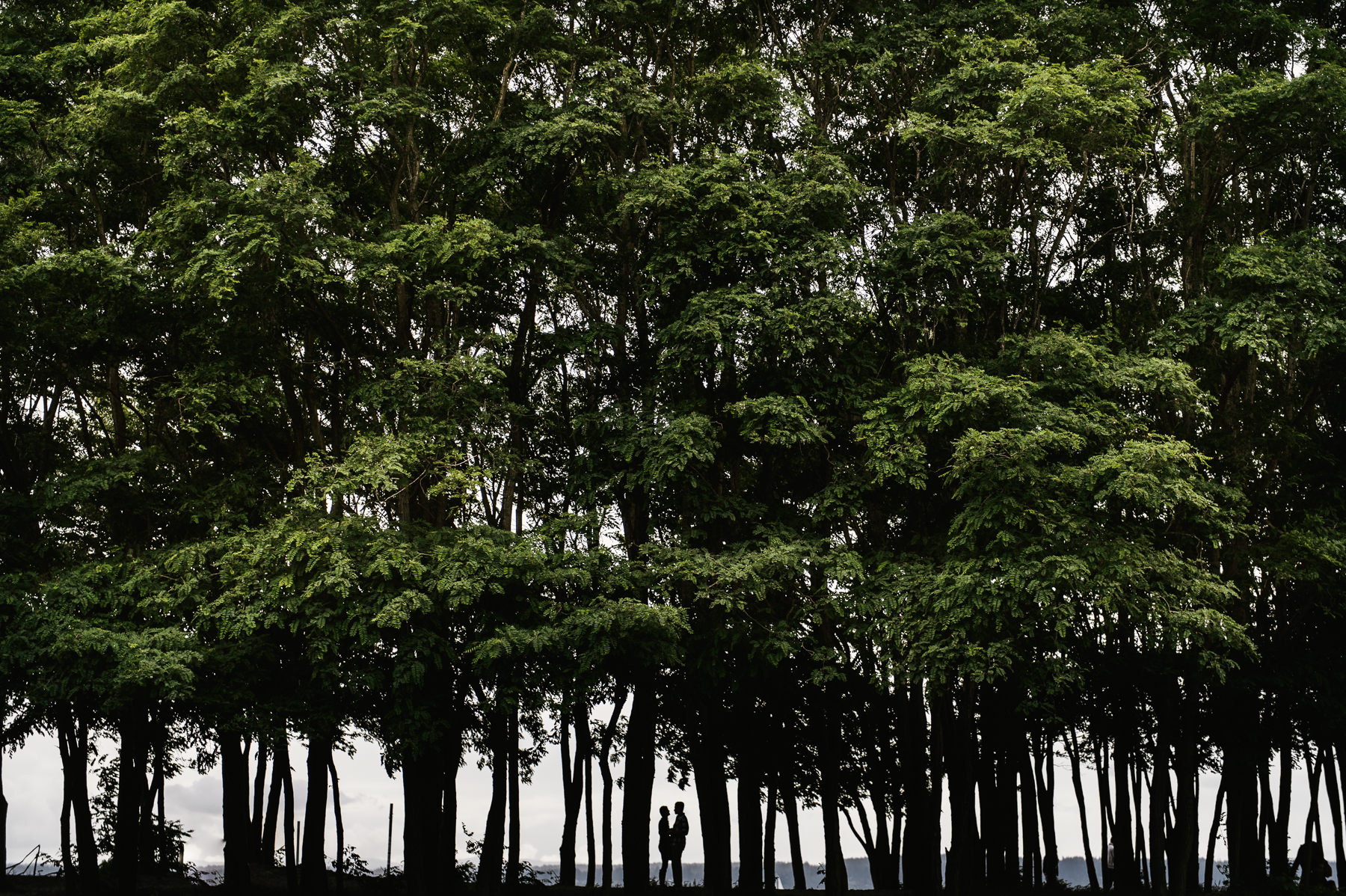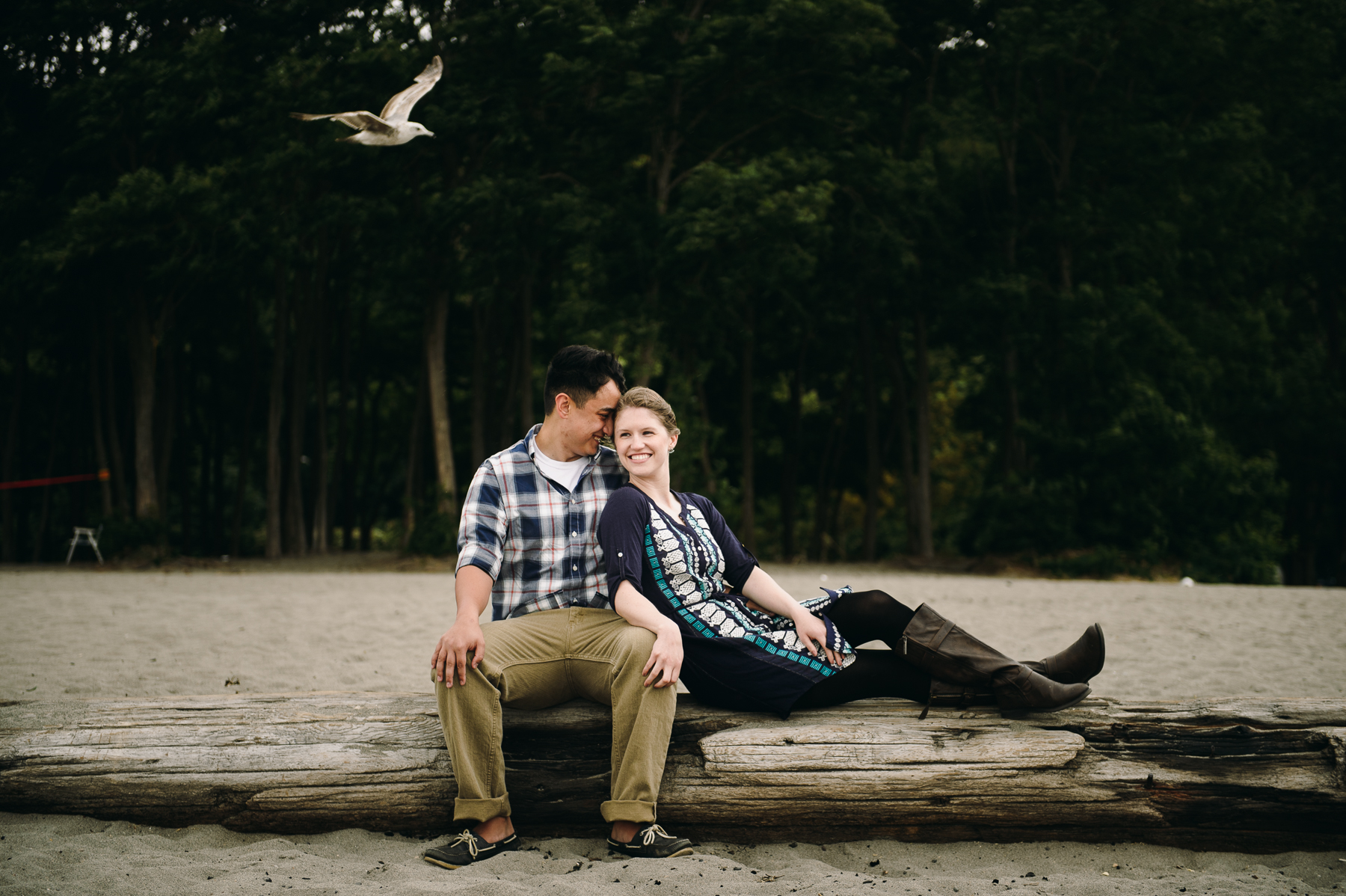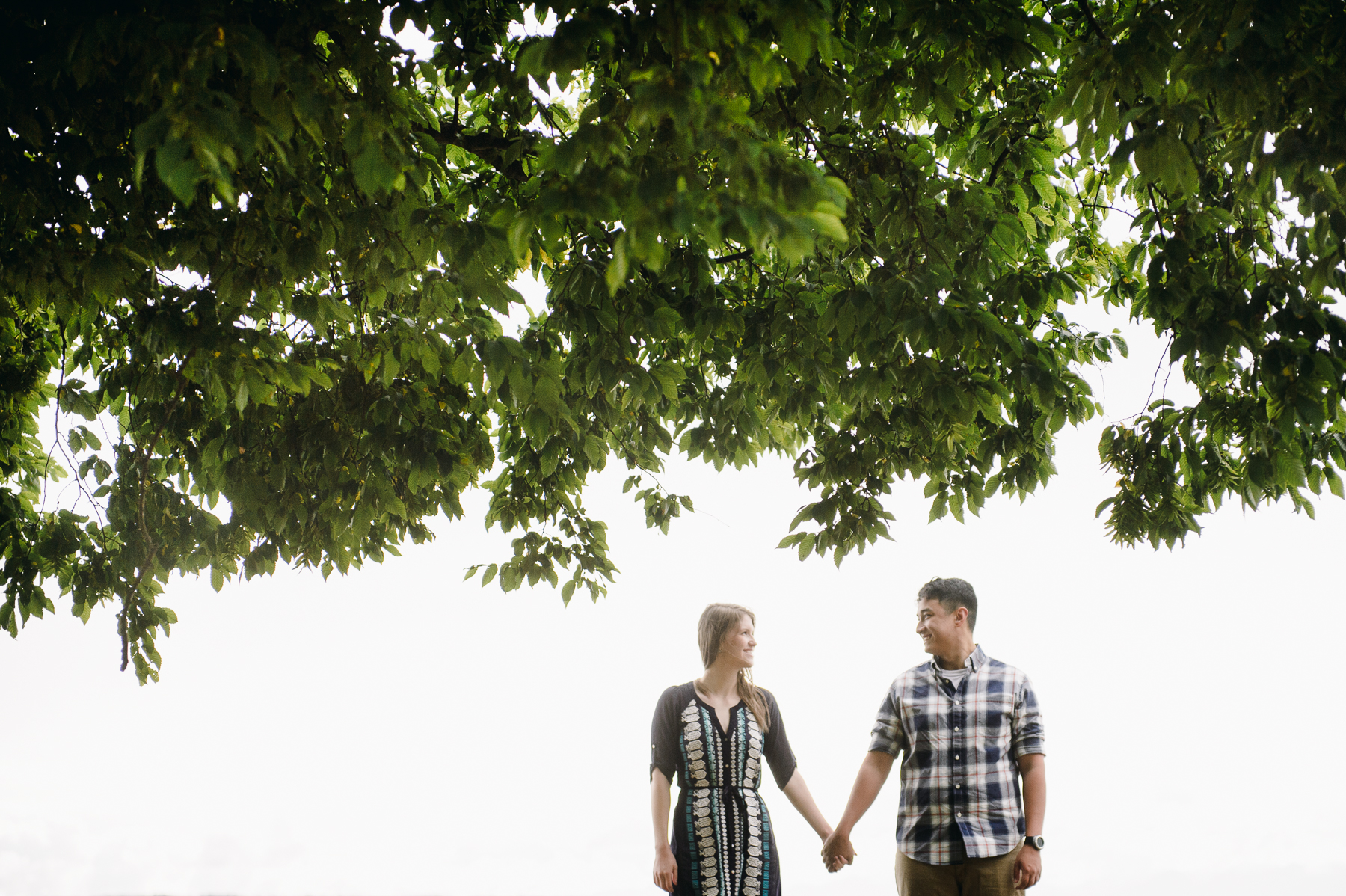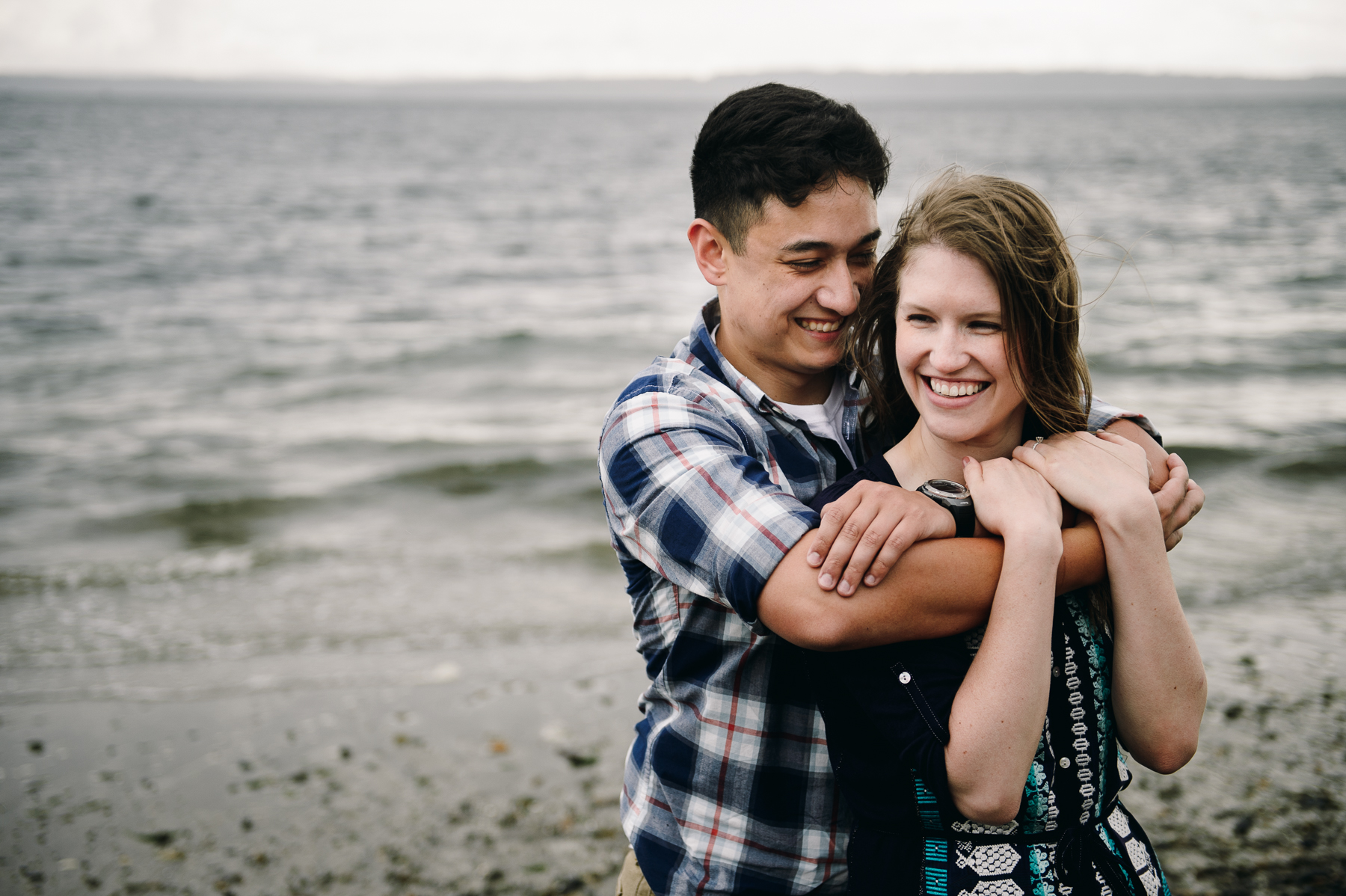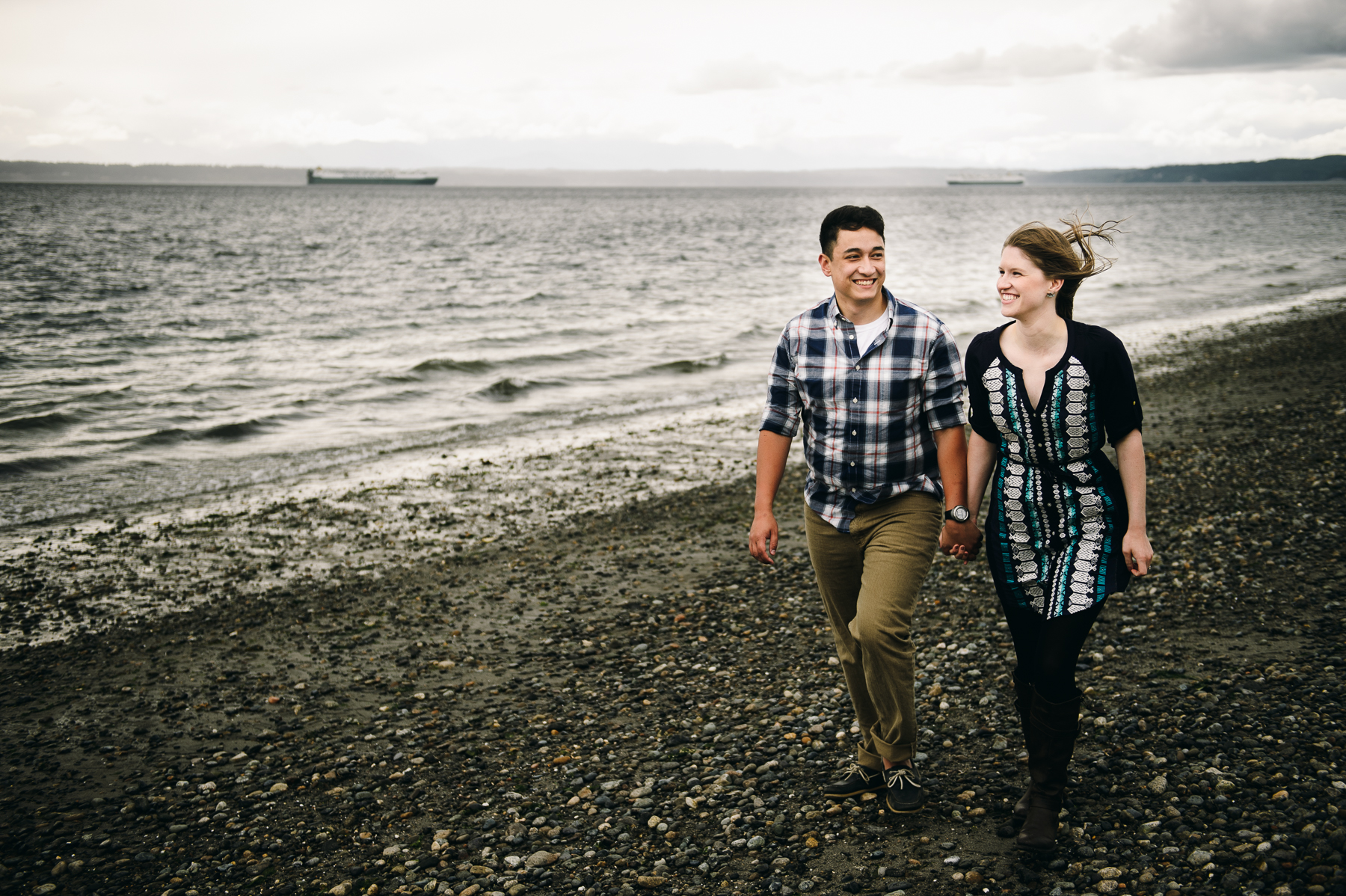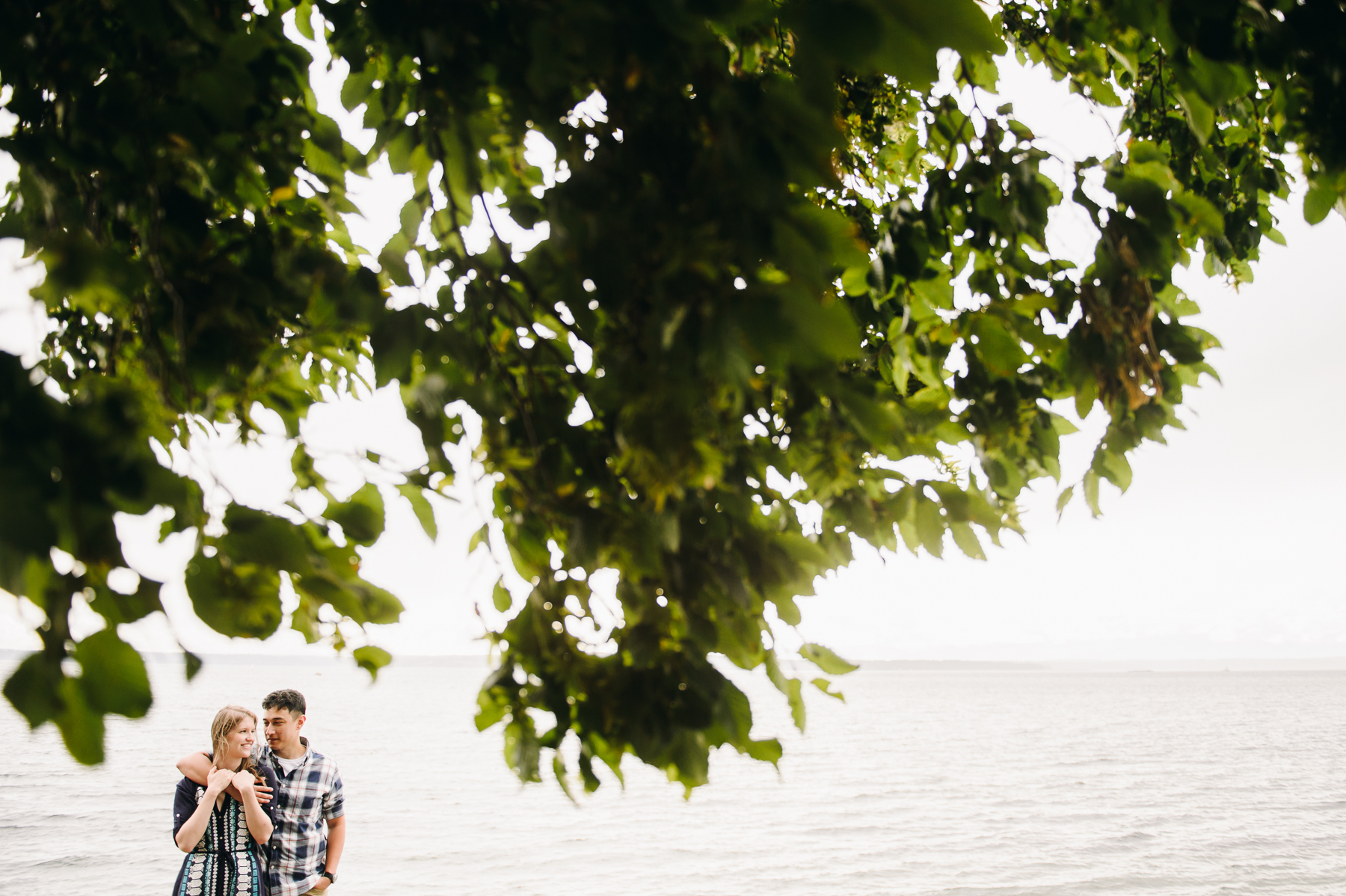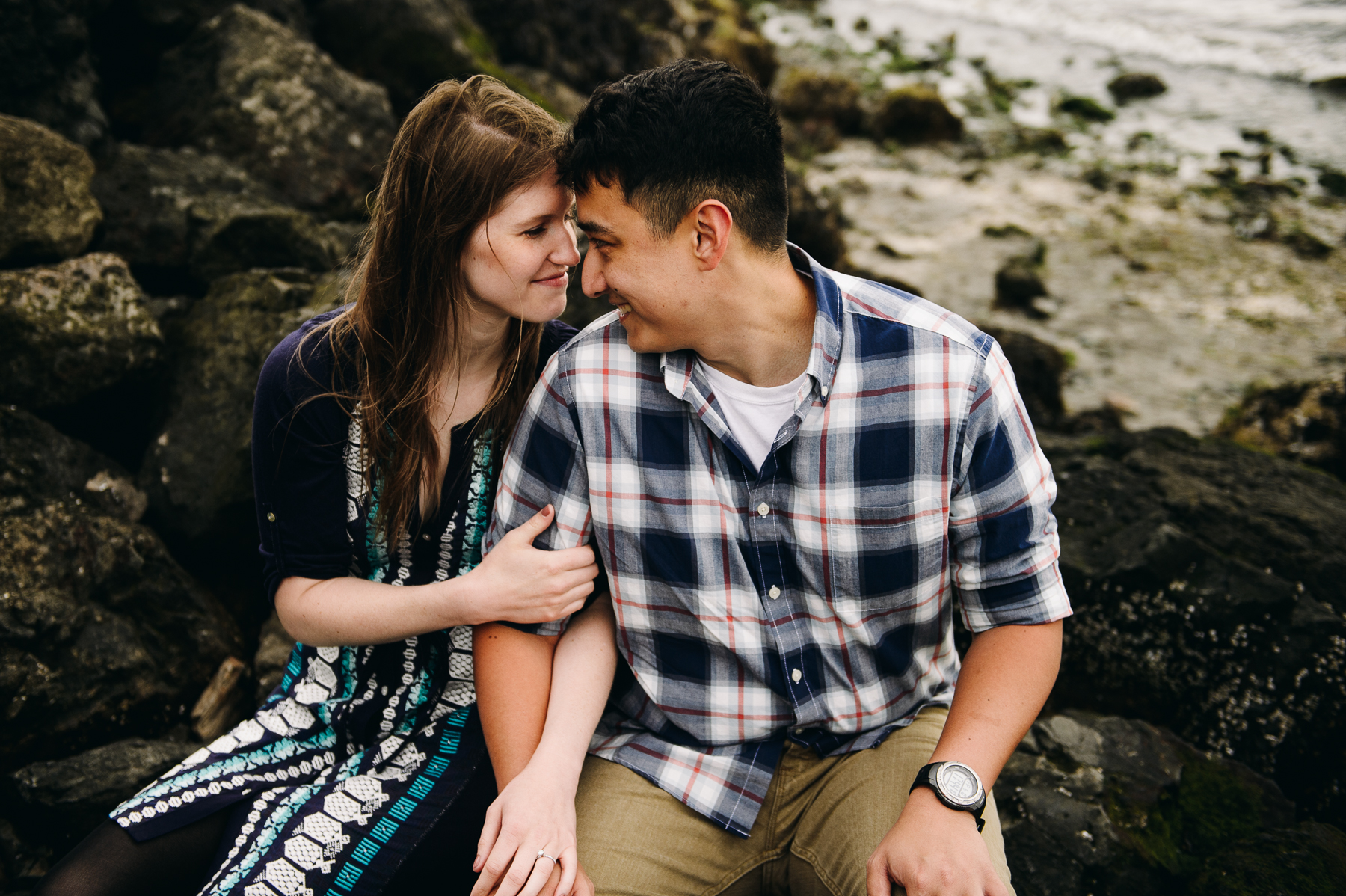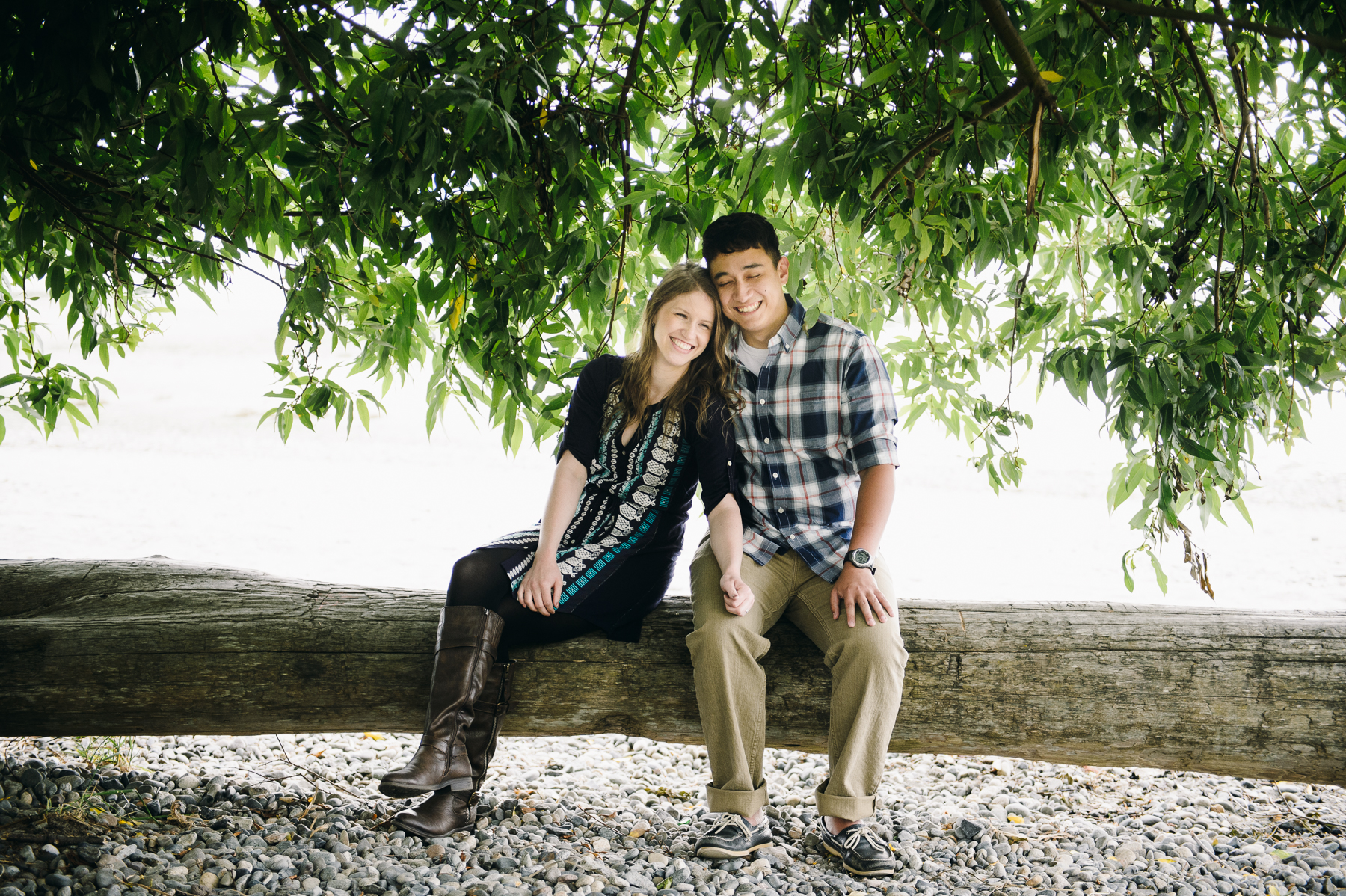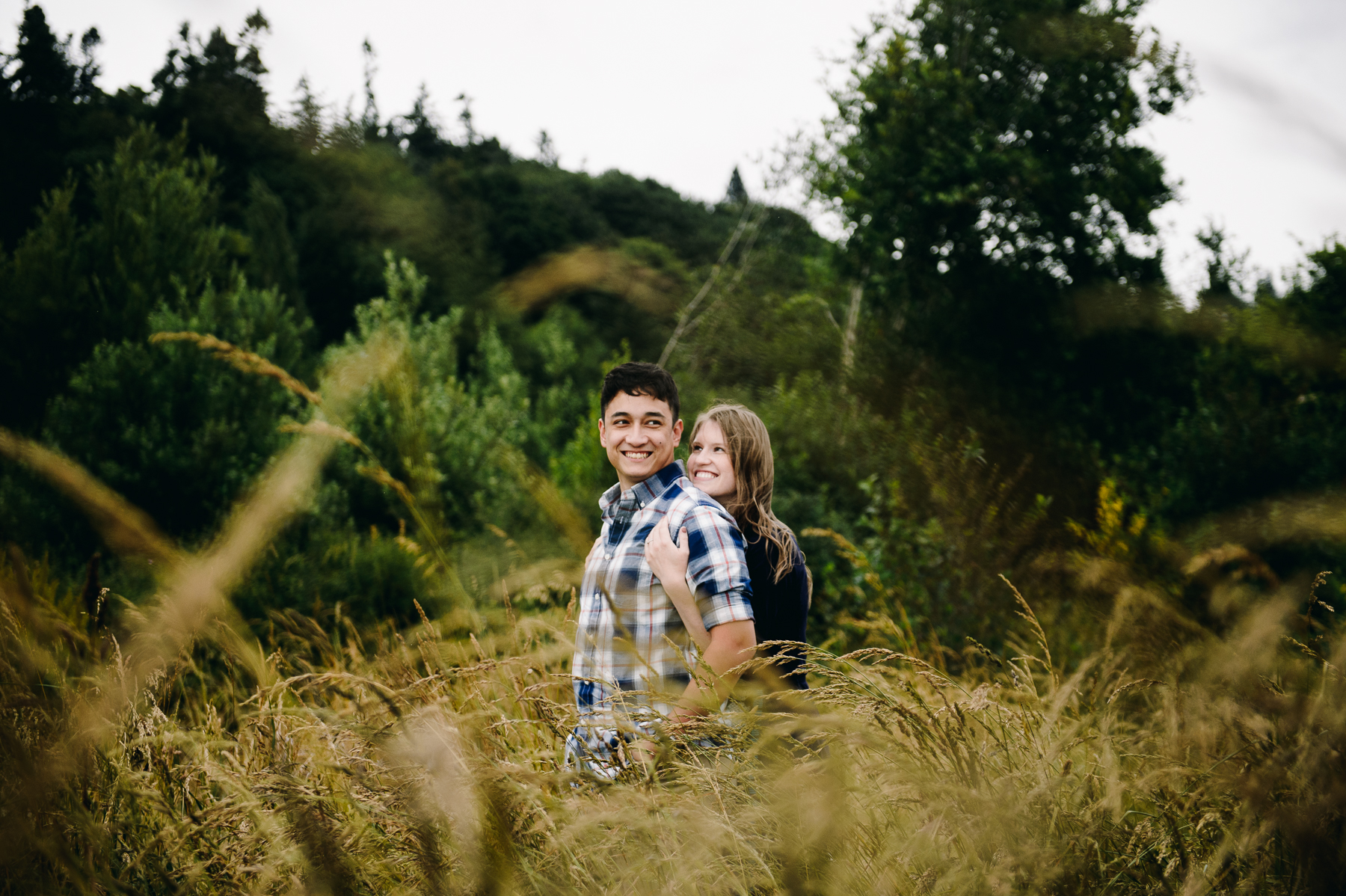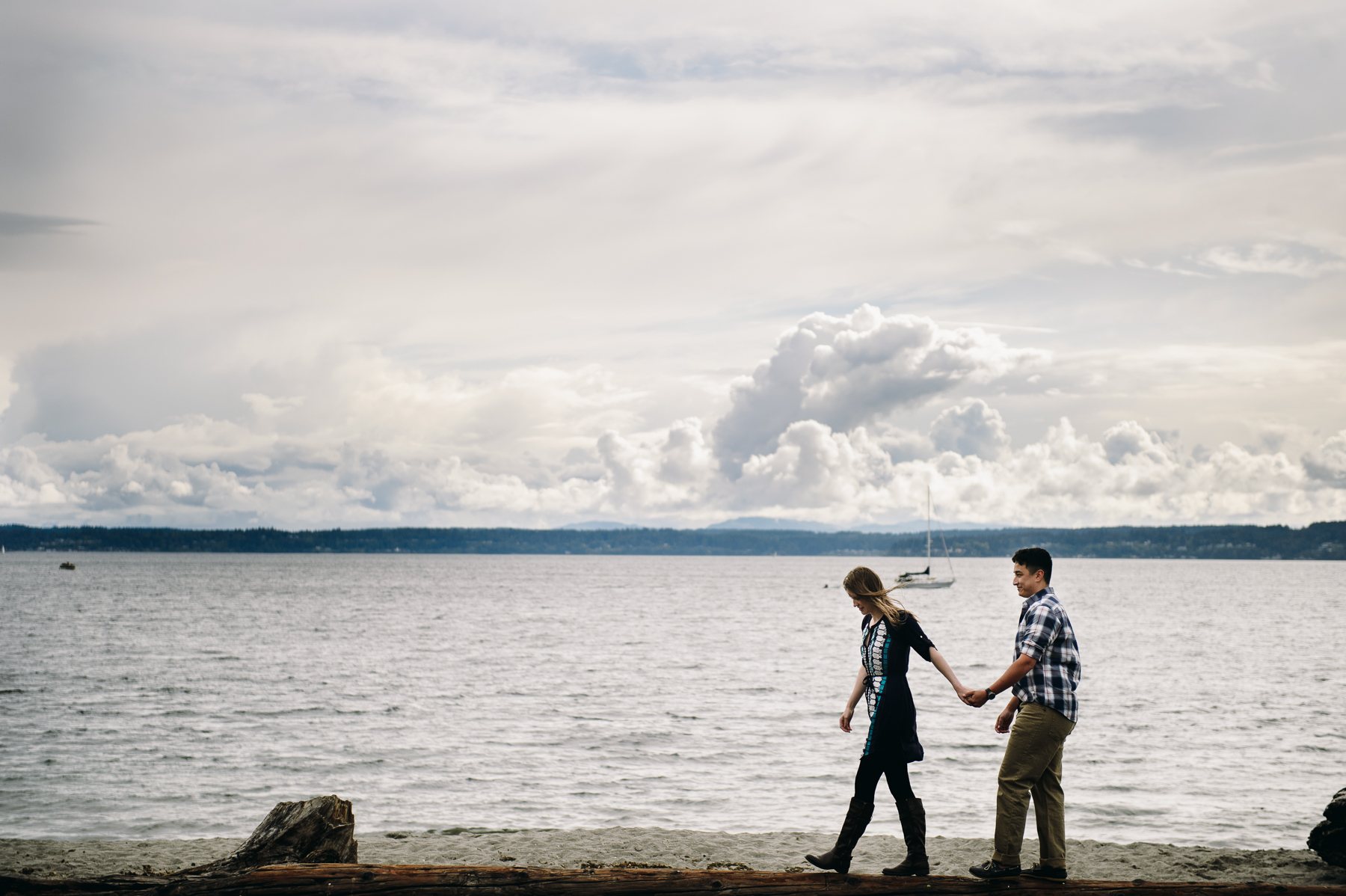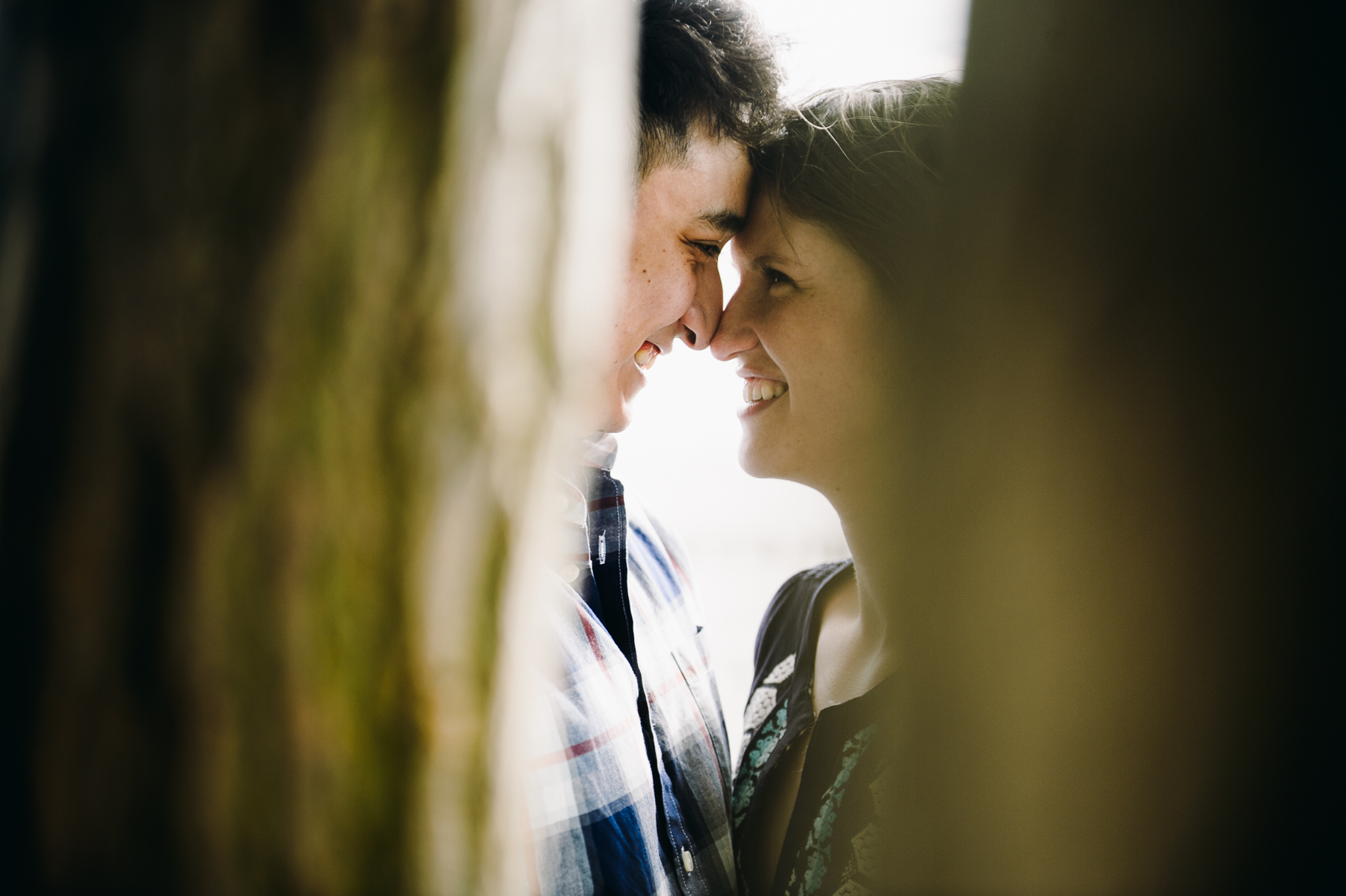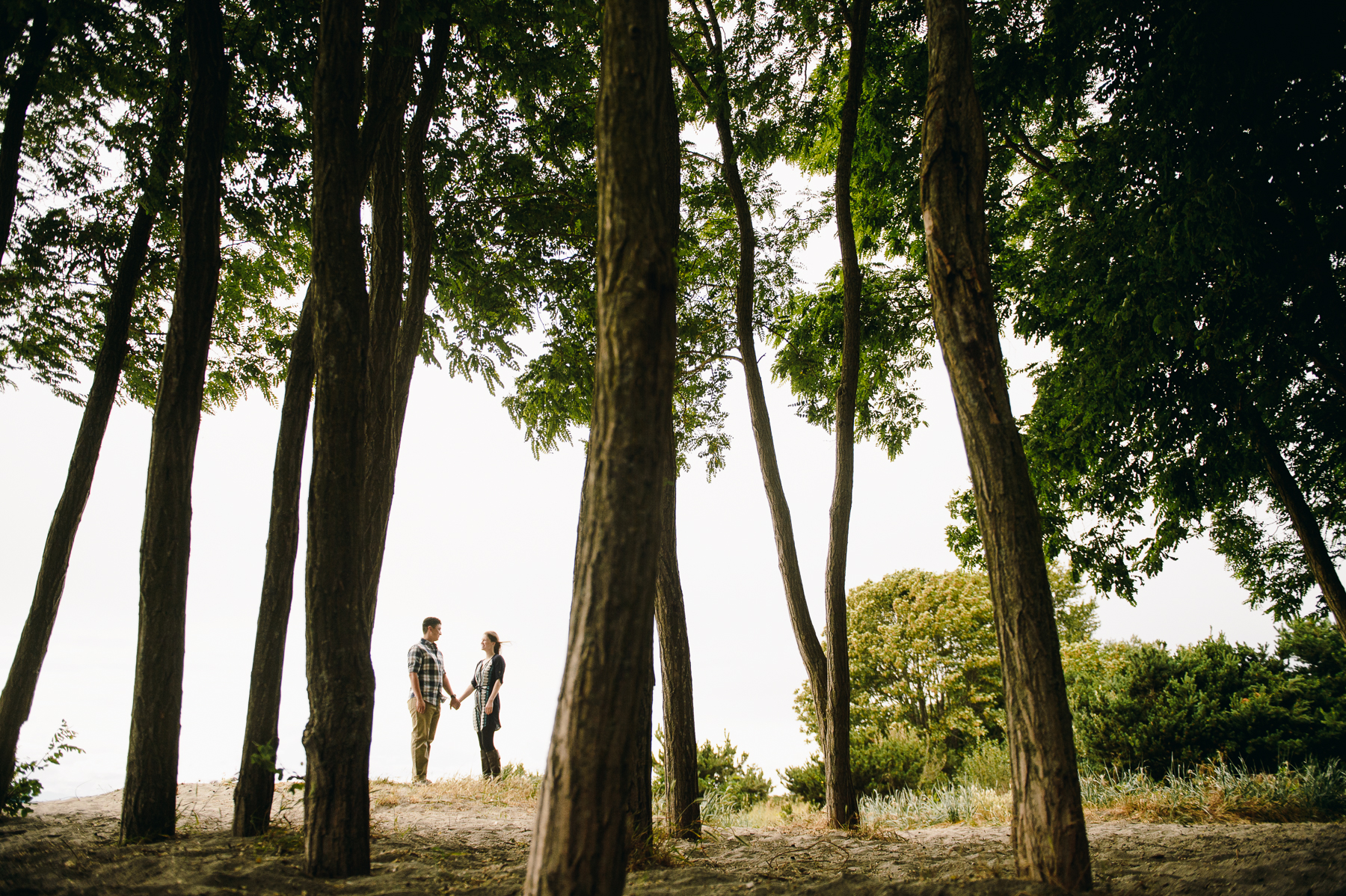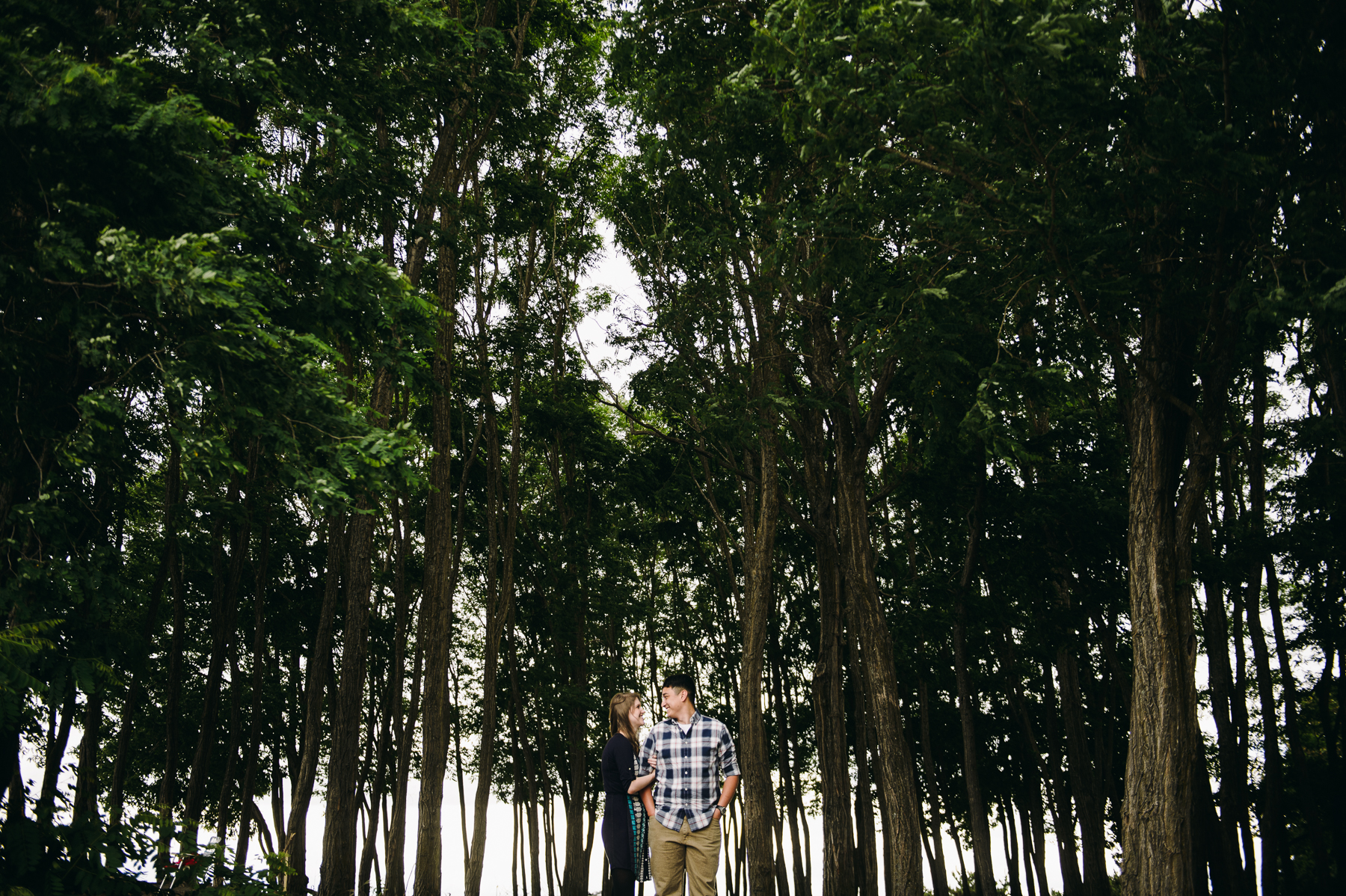 All Photos by Seattle & Destination Wedding Photography