Aleasha and Garrett's Inn at the Market engagement session was the perfect recreation of their December proposal late last year in the same location. I always suggest that couples choose a location that means something to both of them and they could not have picked a better location.
We met on the roof top of Inn at the Market were Garrett had proposed 6 months earlier to Aleasha. Without even knowing it we started the session in the same spot Garrett proposed. Along the edge of the roof top looking out into the Puget Sound. With  the evening sun starting to come down the light turn a gorgeous golden color
From the roof top we continued their engagement pictures to the streets below and inside Pike Place Market. An empty market at the time meant we had the whole place to ourselves. As we chased the light we ended below Pike Place Market along the Seattle waterfront. My go to Pier 62 and 63 was closed due to construction but quickly improvised and made good use of the boat dock next door. Like on a wedding day I'm always on my toes and engagement sessions are no different. Being able to visualize locations and photos is always key.
Once the sun went down behind the distant mountains we returned back to Inn at the Market's roof top. I did not know what photo I would create next but had a feeling I had something left in me that I needed to create on the Seattle roof top looking over the city. As soon as we got to the roof top I found it. Positioning them right inside of the hallway in front of the small circular window, framing them perfectly and creating my favorite photo of the shoot. Post Alley and Belltown in the distance combined the beautiful color in the sky I created what I hope is a photo that will take them back to memories created at Inn at the Market. Please enjoy these photos from Aleasha and Garrett's Inn at the Market engagement session.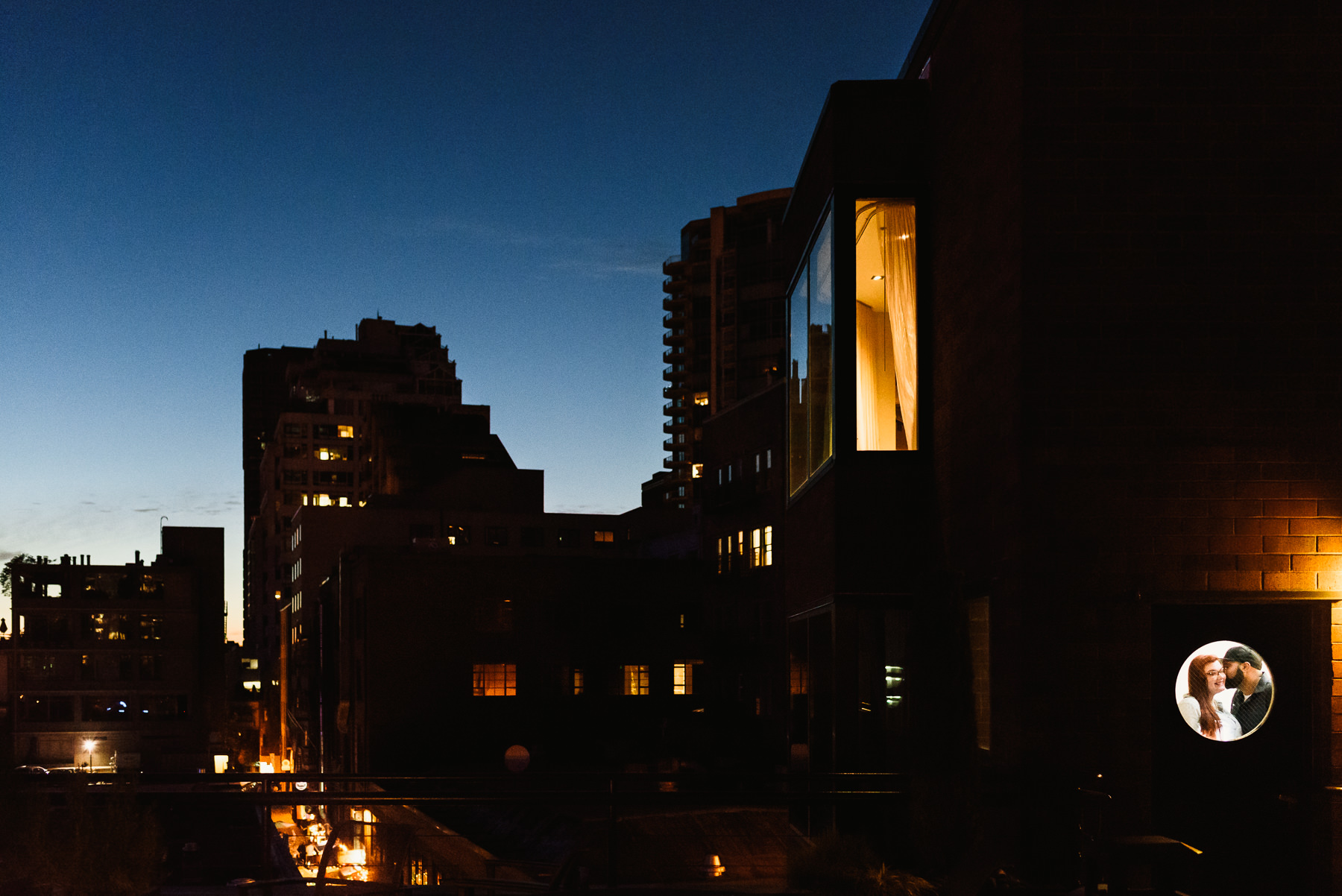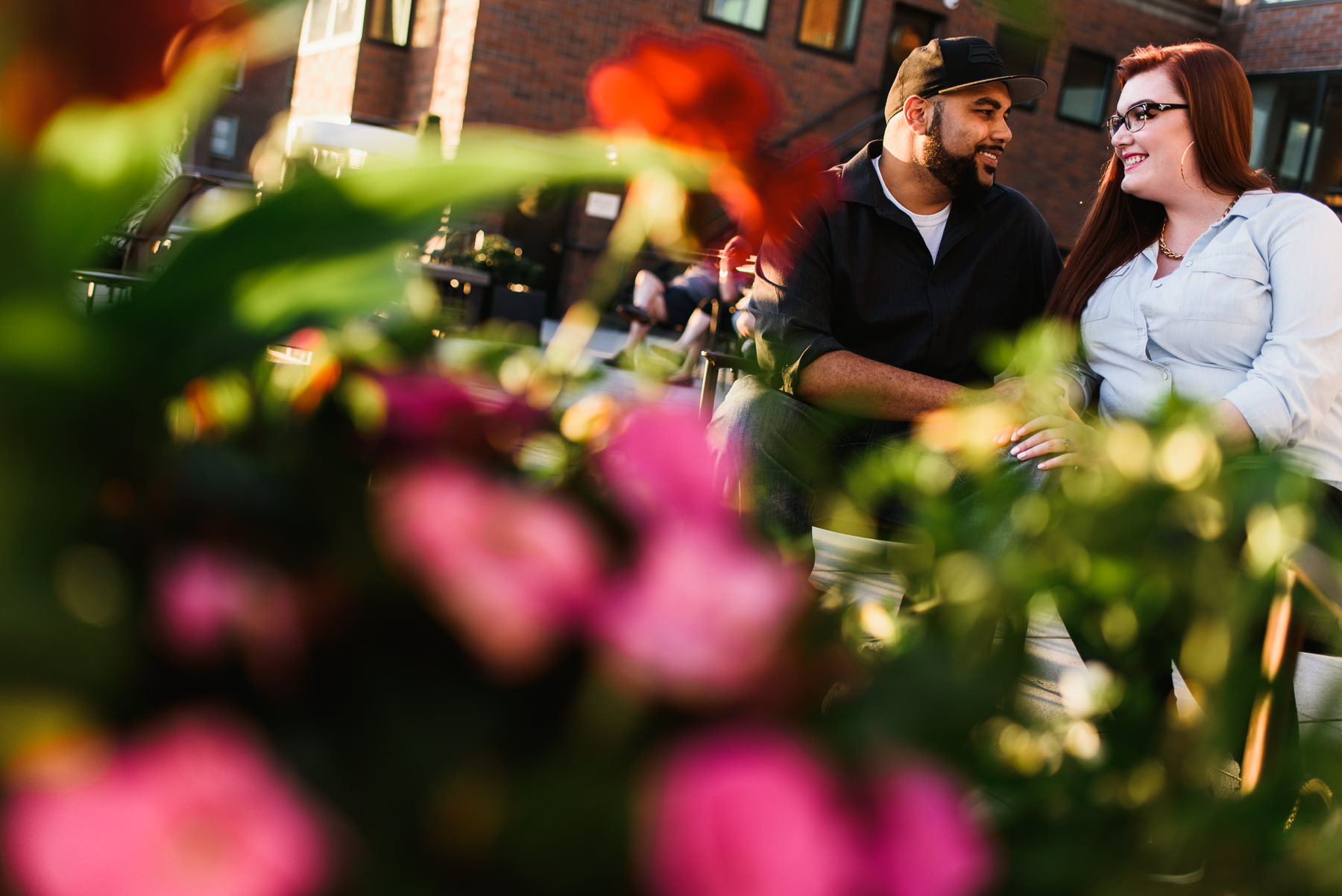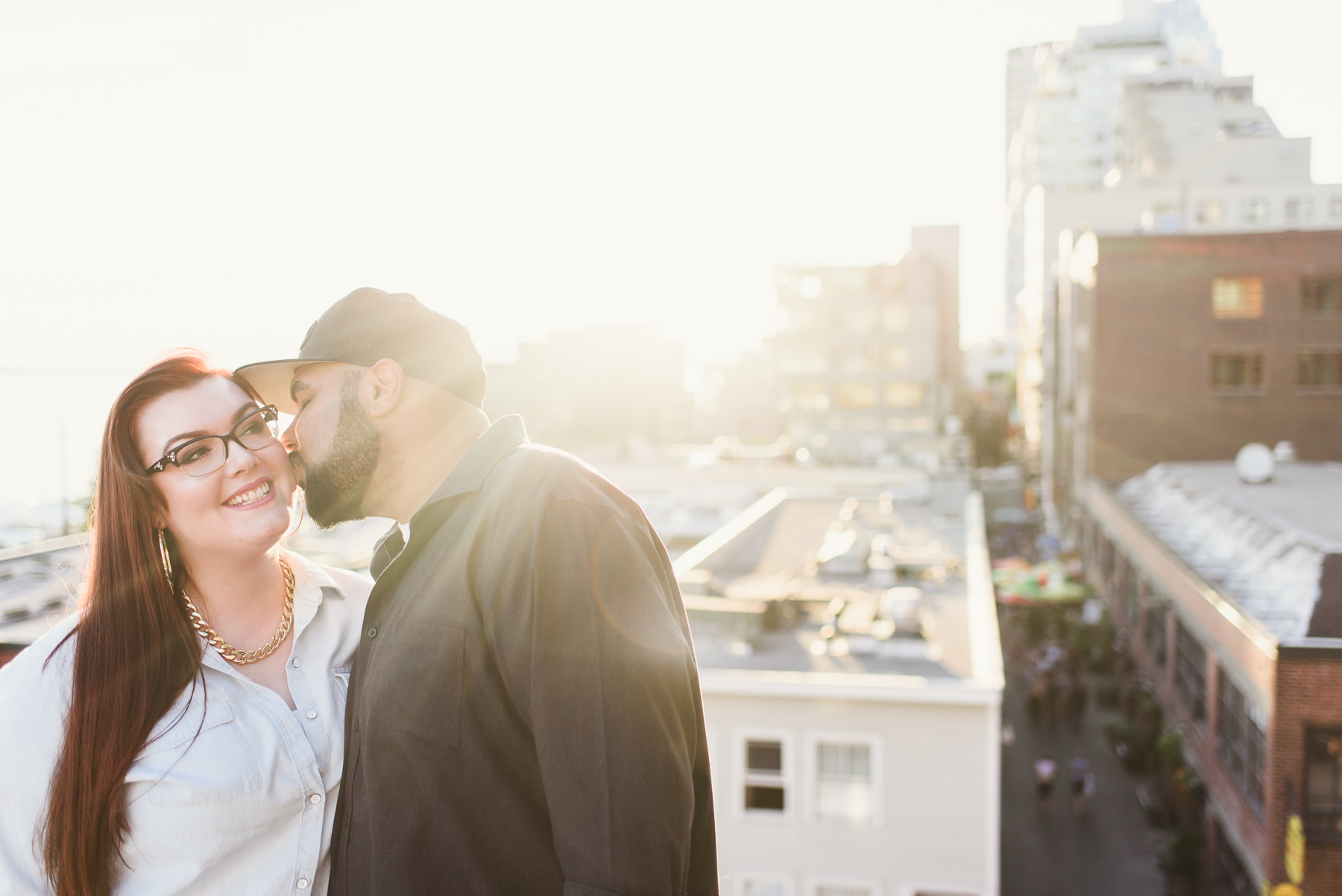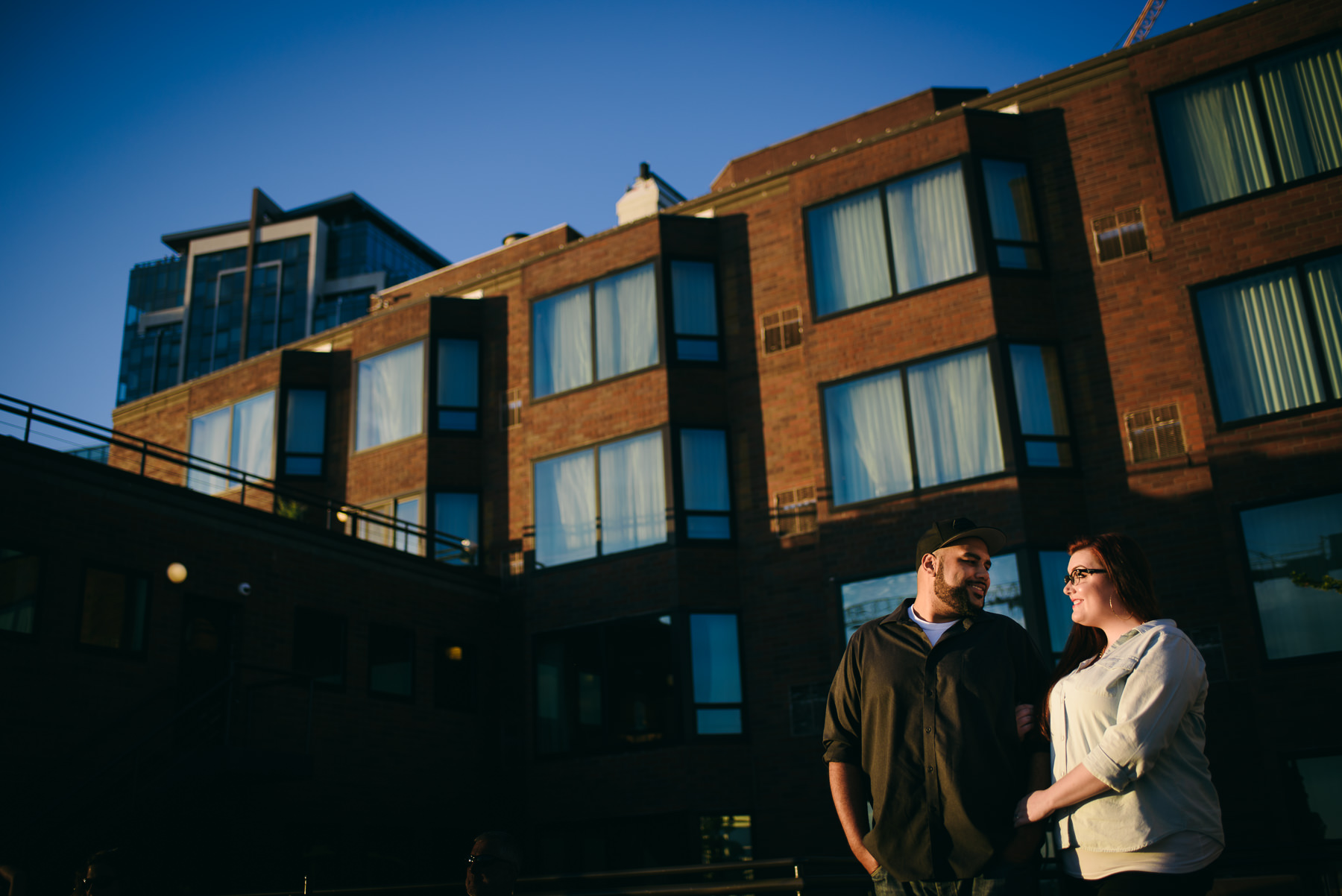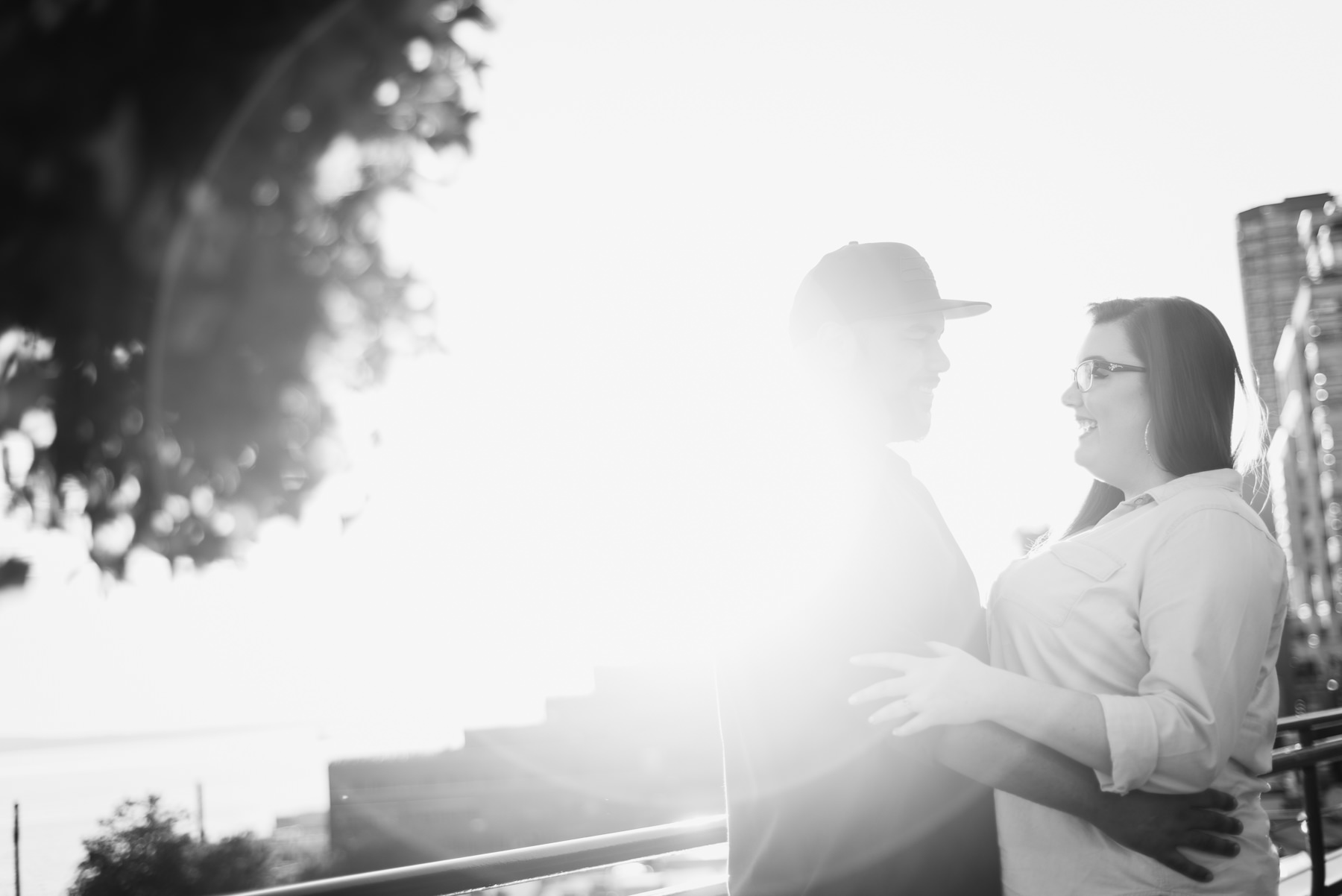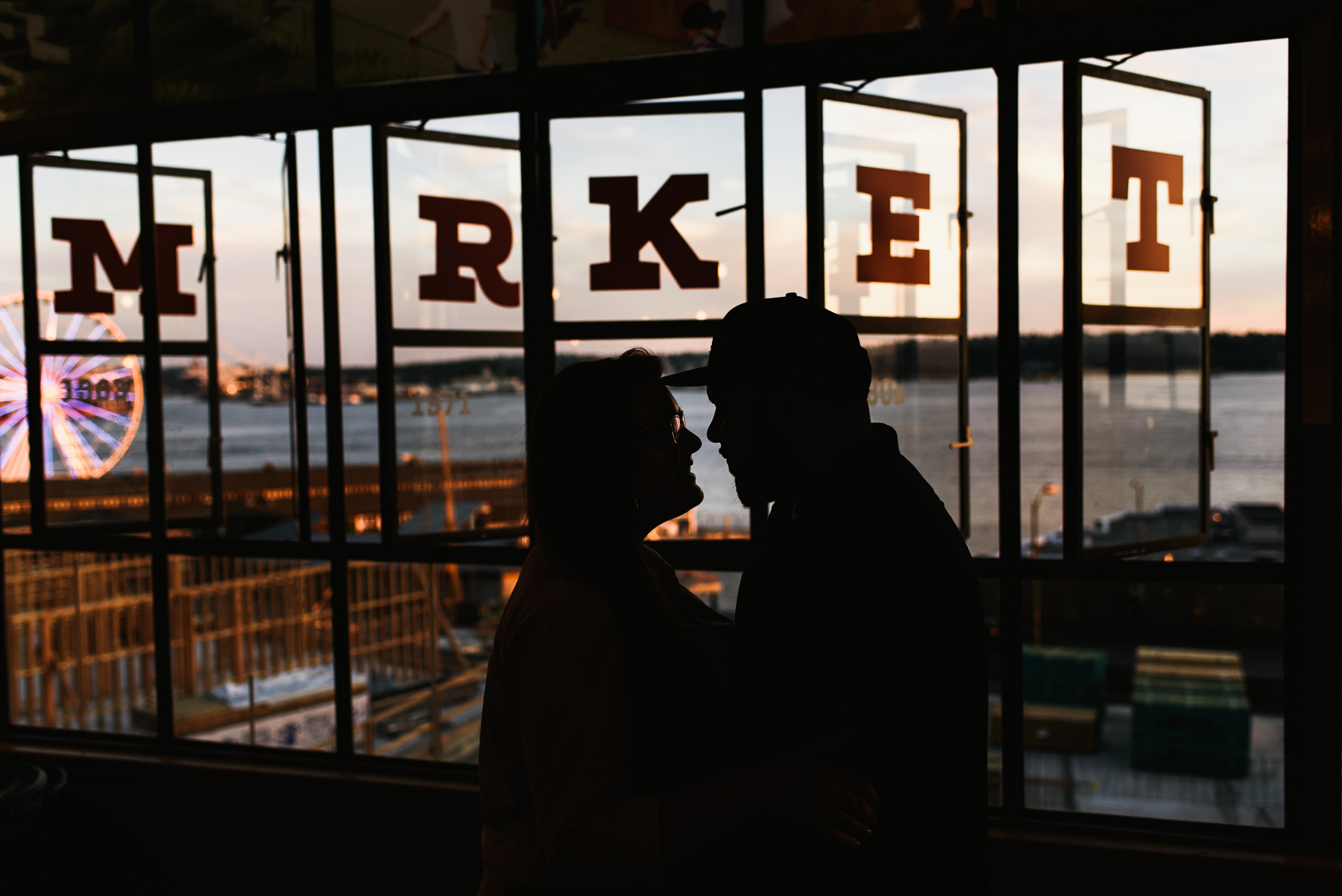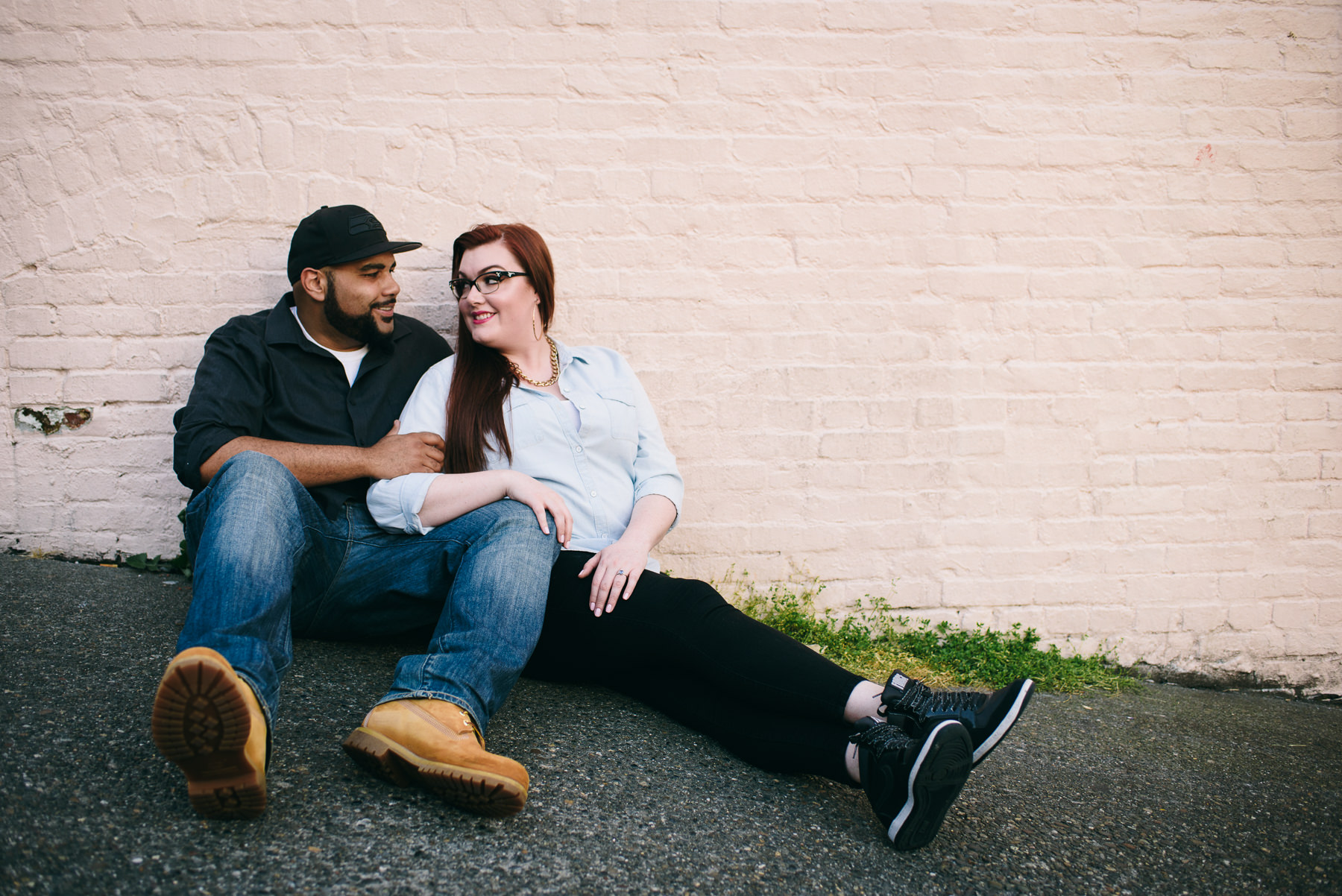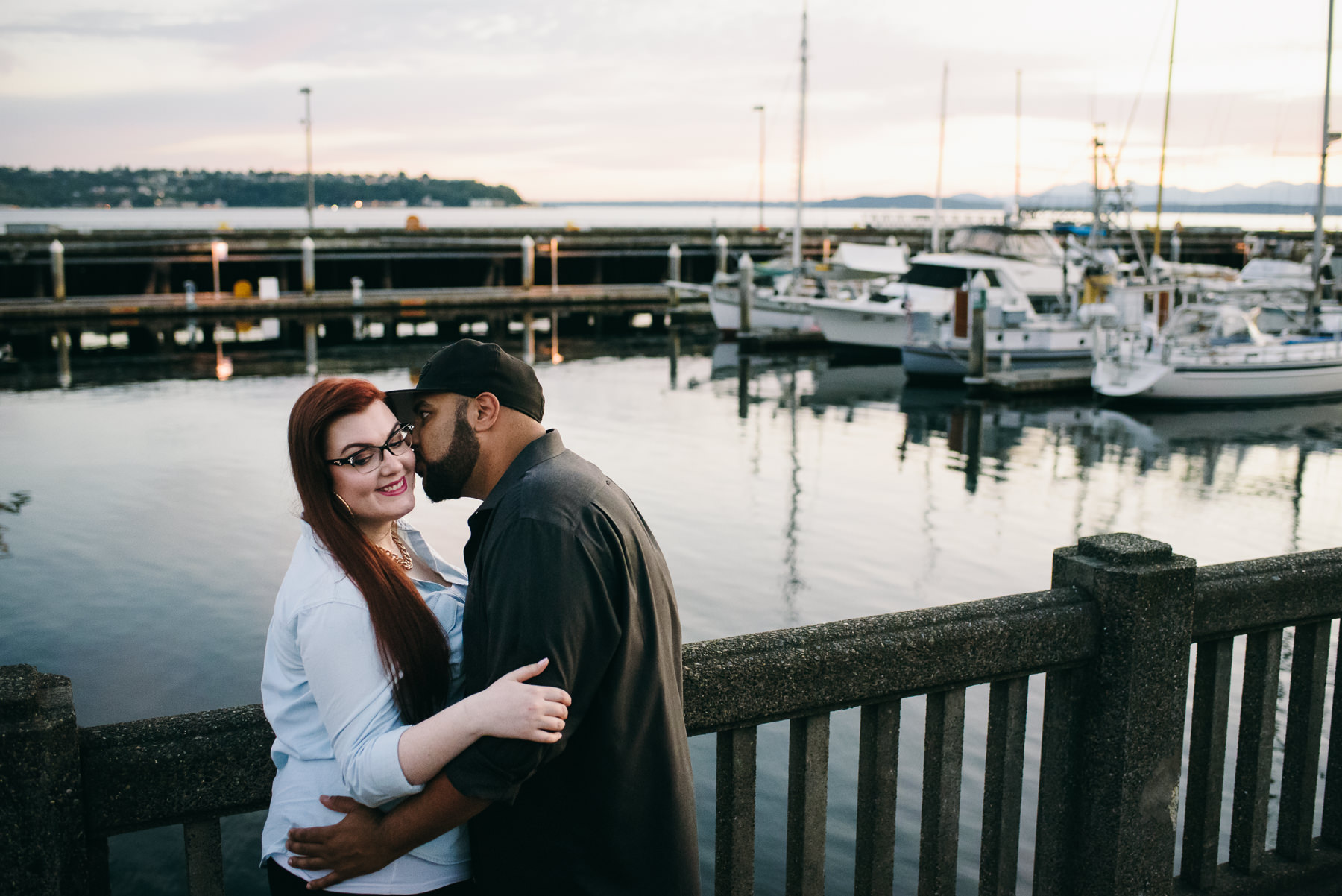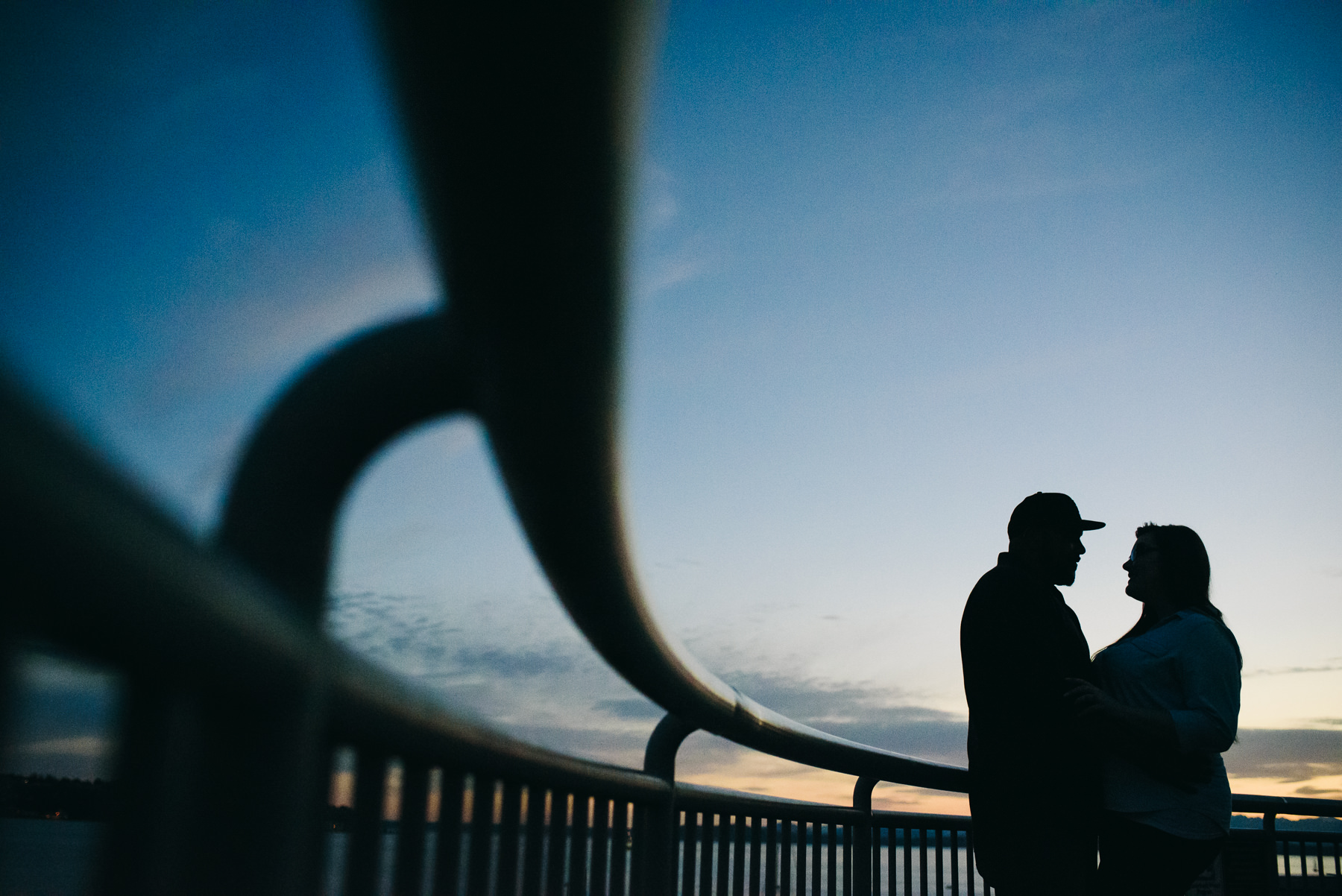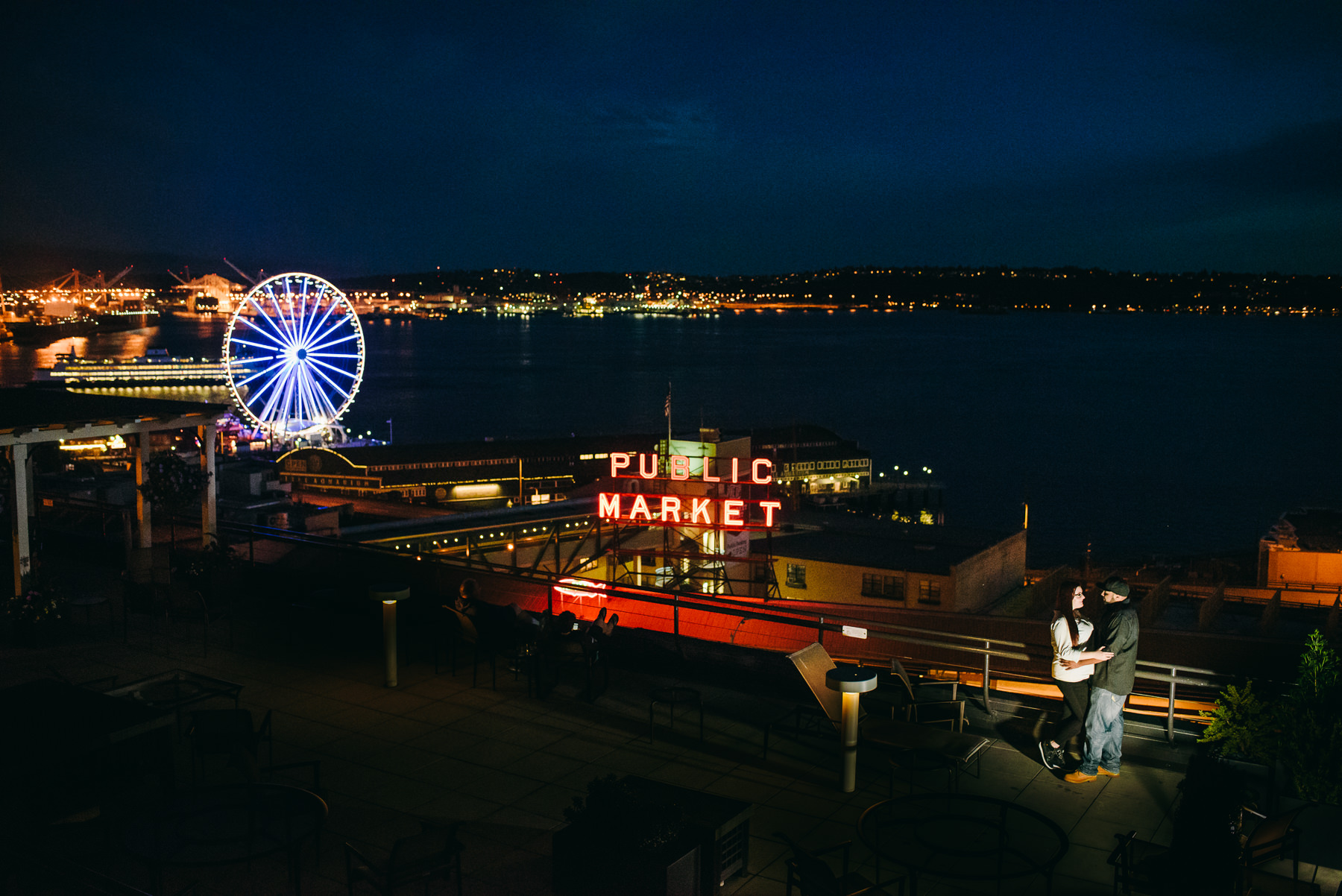 All Photos by Seattle and Destination wedding photographer Logan Westom