I have shot weddings that have started early in the morning and gone long into the night. Well over 16  hours and once at nearly 18. But nothing compared to the 36 hour shoot for Gretchen & Jason during the birth of their son David. It might have been a long shoot but I loved every second of it.
I got the text for Jason early in the morning around 2 am that Gretchen's water broke. I immediately got up and ready to go for the moment they alerted that they were ready for me to arrive. It was not until 7 am that they were ready for me to come to the hospital.
When I arrived Jason and Gretchen were walking the hallways trying to find comfort between the contractions. Jason wore his "This guy is going to be a dad" shirt proudly and held his hand for Gretchen to squeeze. Gretchen's mom helped out whenever she could, she gave valuable advice and kept the couple comfortable.
Over the next few hours Jason did everything he could to comfort Gretchen. Back rubs, shoulder rubs, holding her hand, helping Gretchen laugh including putting in a Robbin Williams stand up show on their laptop. It is hard to not laugh while watching that.
Over the next few hours and into the evening nothing seemed to work to get little David closer to being ready to meet his parents. Around 2pm I ended up falling asleep in the small waiting room just outside, keeping an ear alert incase David was ready to arrive.
Early in the morning when Gretchen's doctor came back in, they advised it would be best for a C-section. Although it was not what Gretchen & Jason had both origionally  planned, they decided to go forward with it. Jason suited up and wheeled Gretchen to the operating room. Just a short time later David was welcomed into this world .
It was easy to see the happiness in their eyes as they held their new son. Everyone took their turn holding David and others were calling close loved ones to share the good news. It might have been exhaustive hours of shooting but in the end it was all worth it.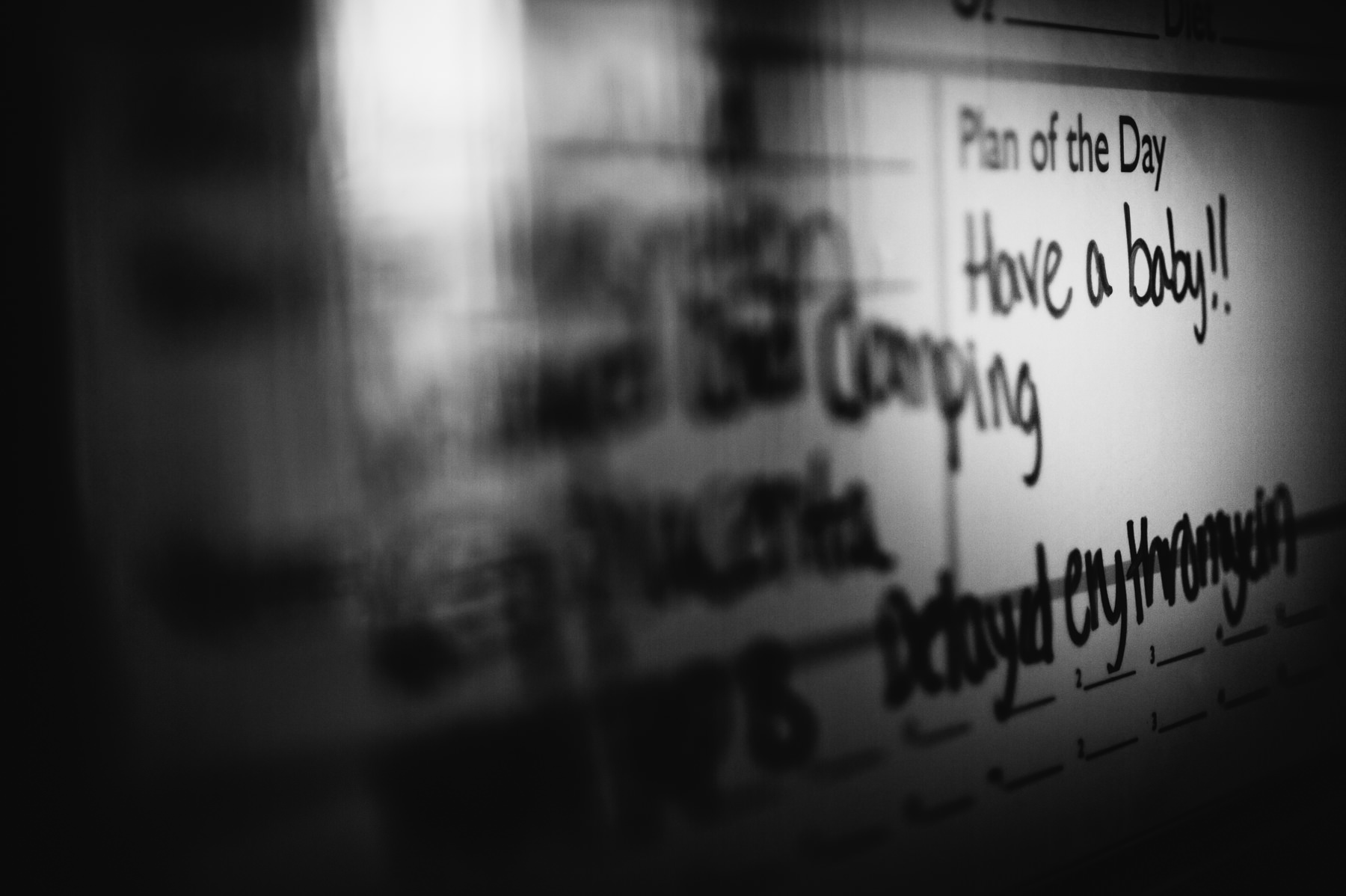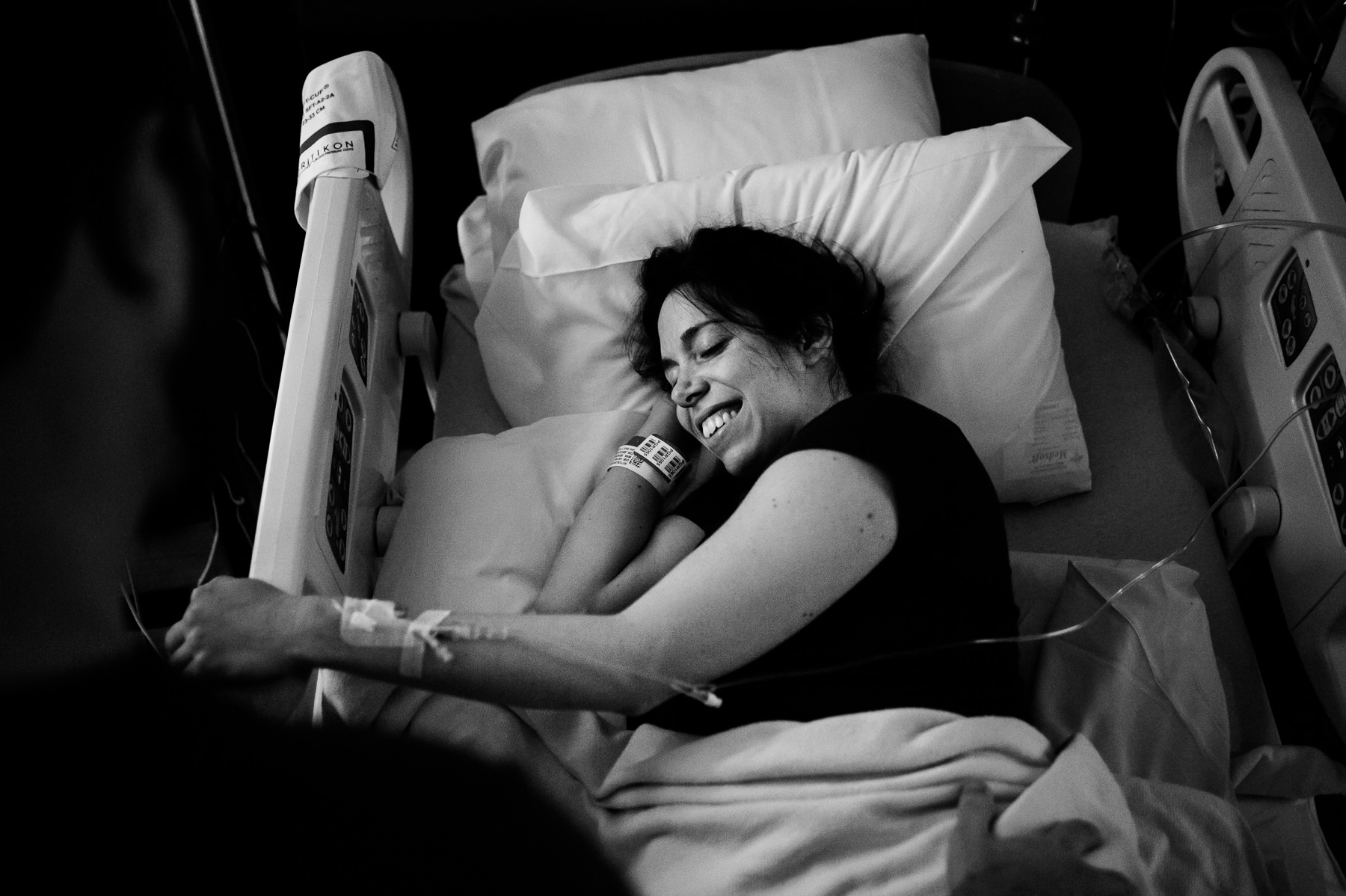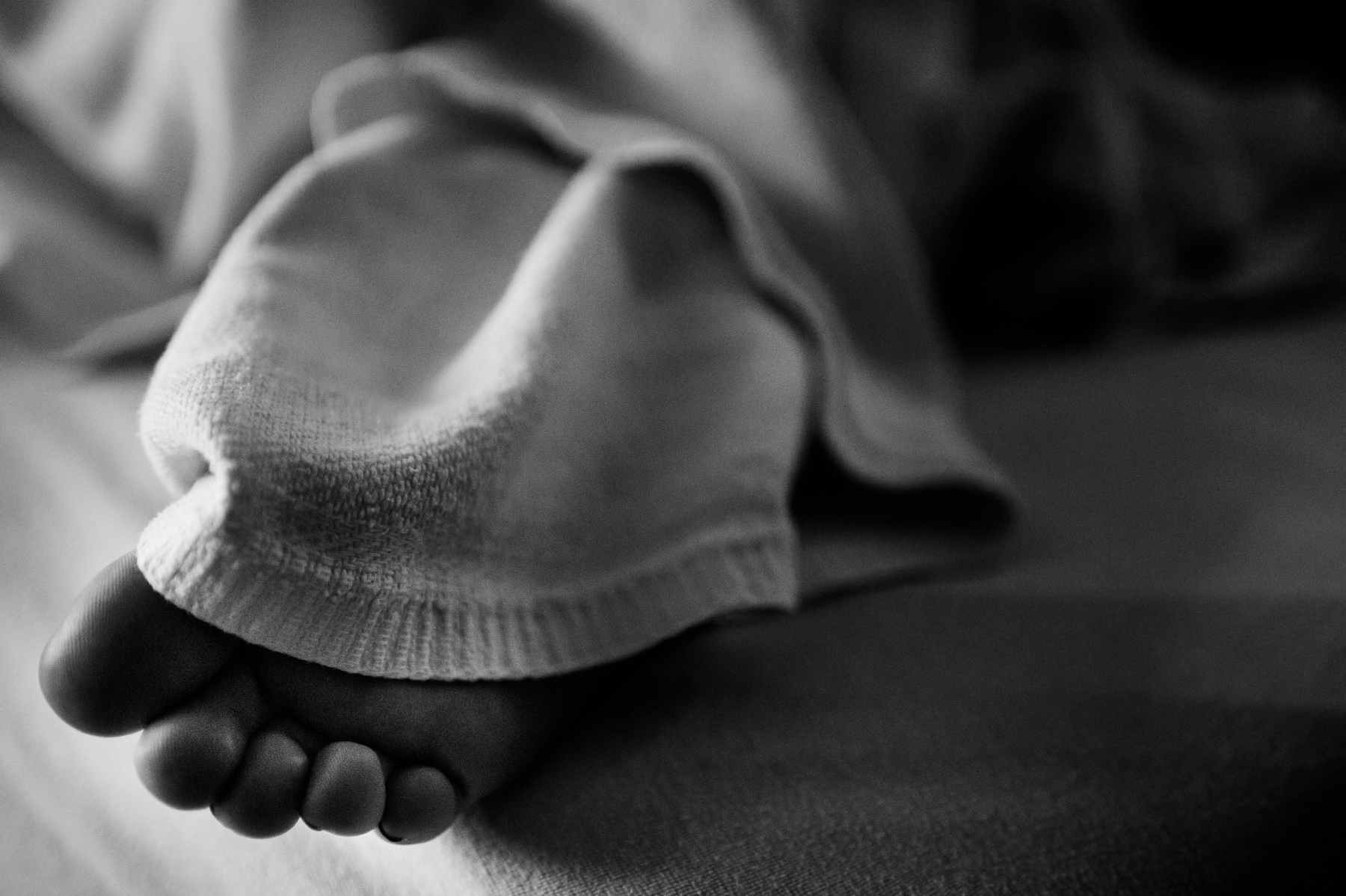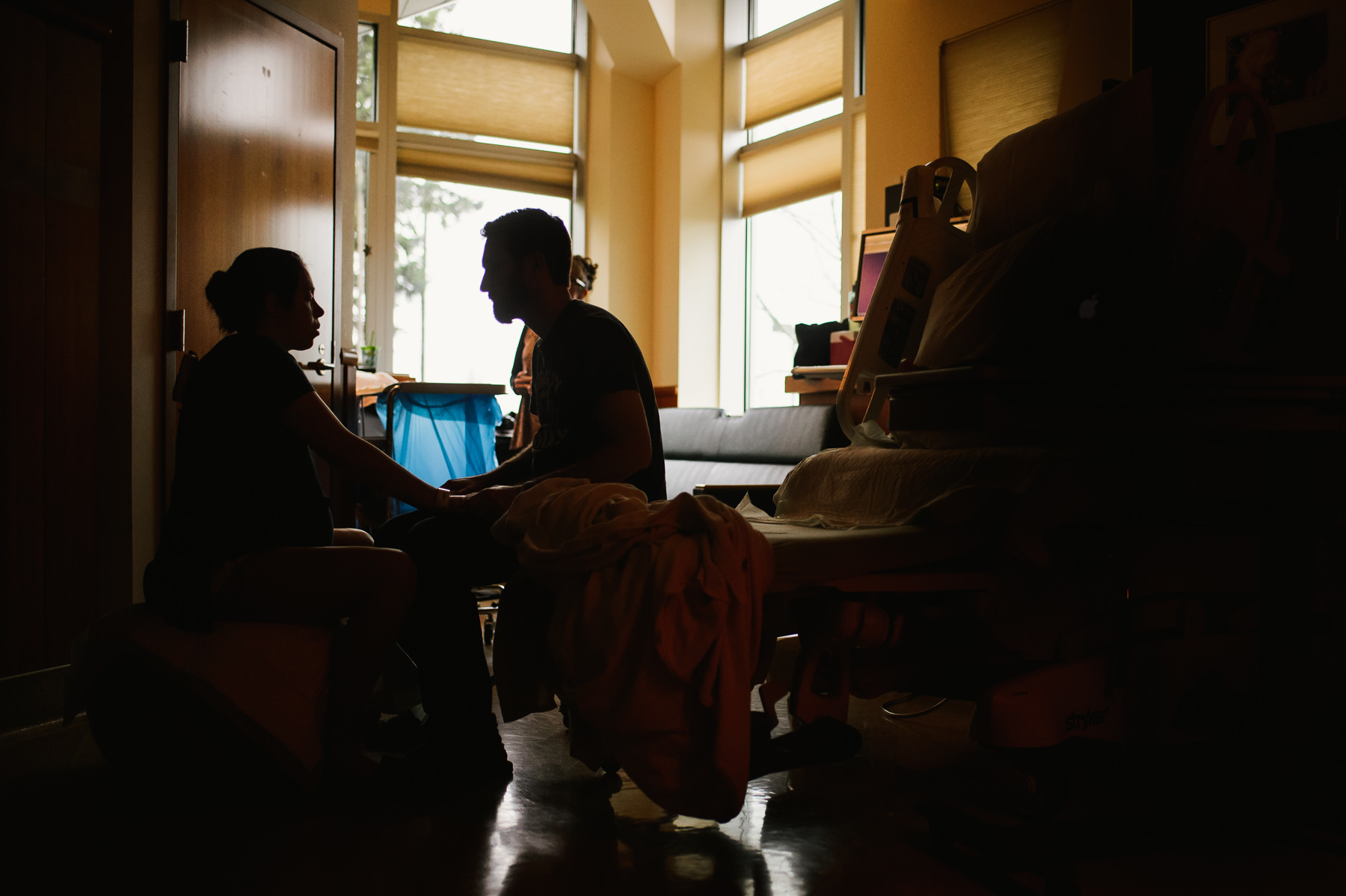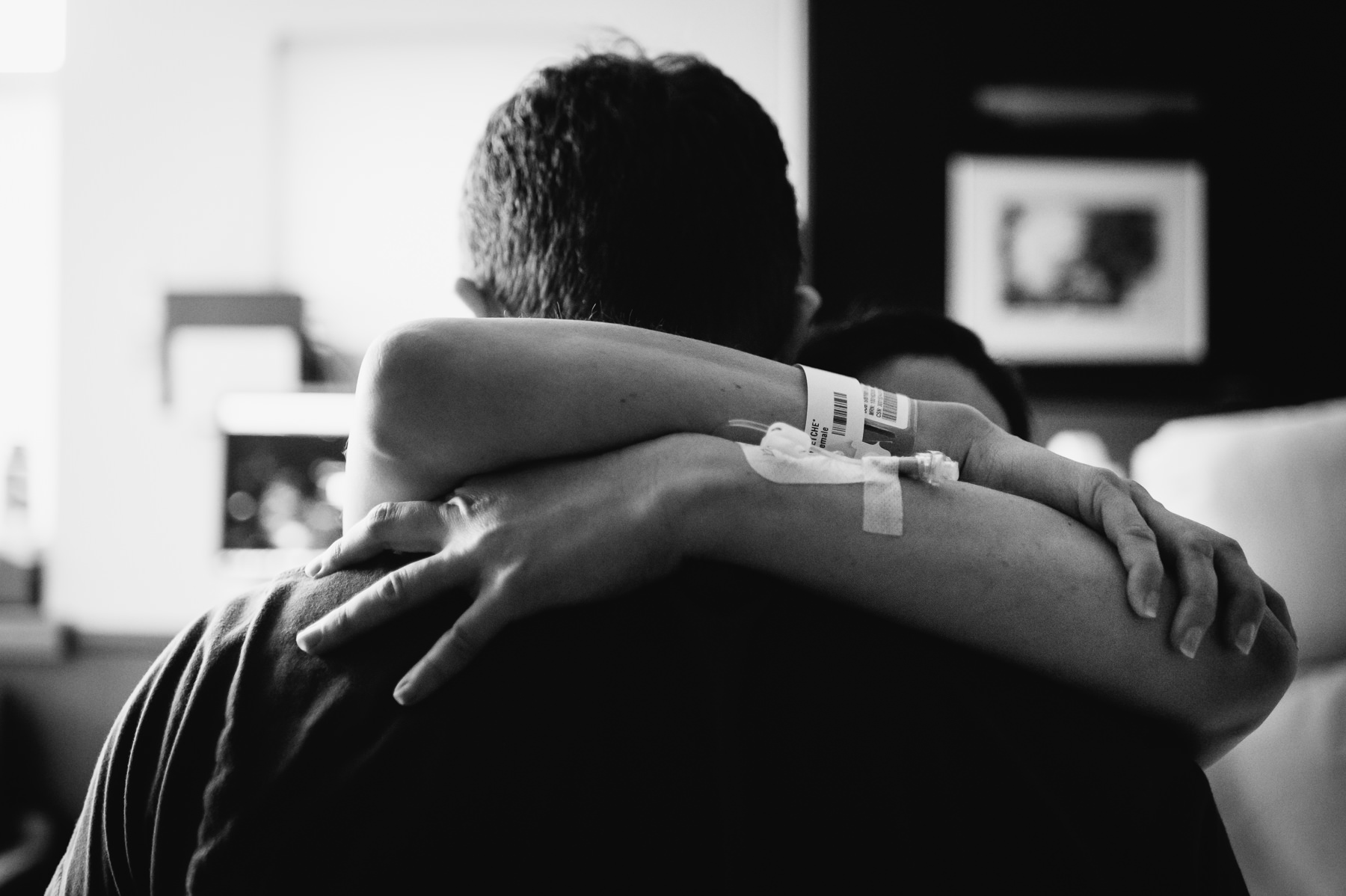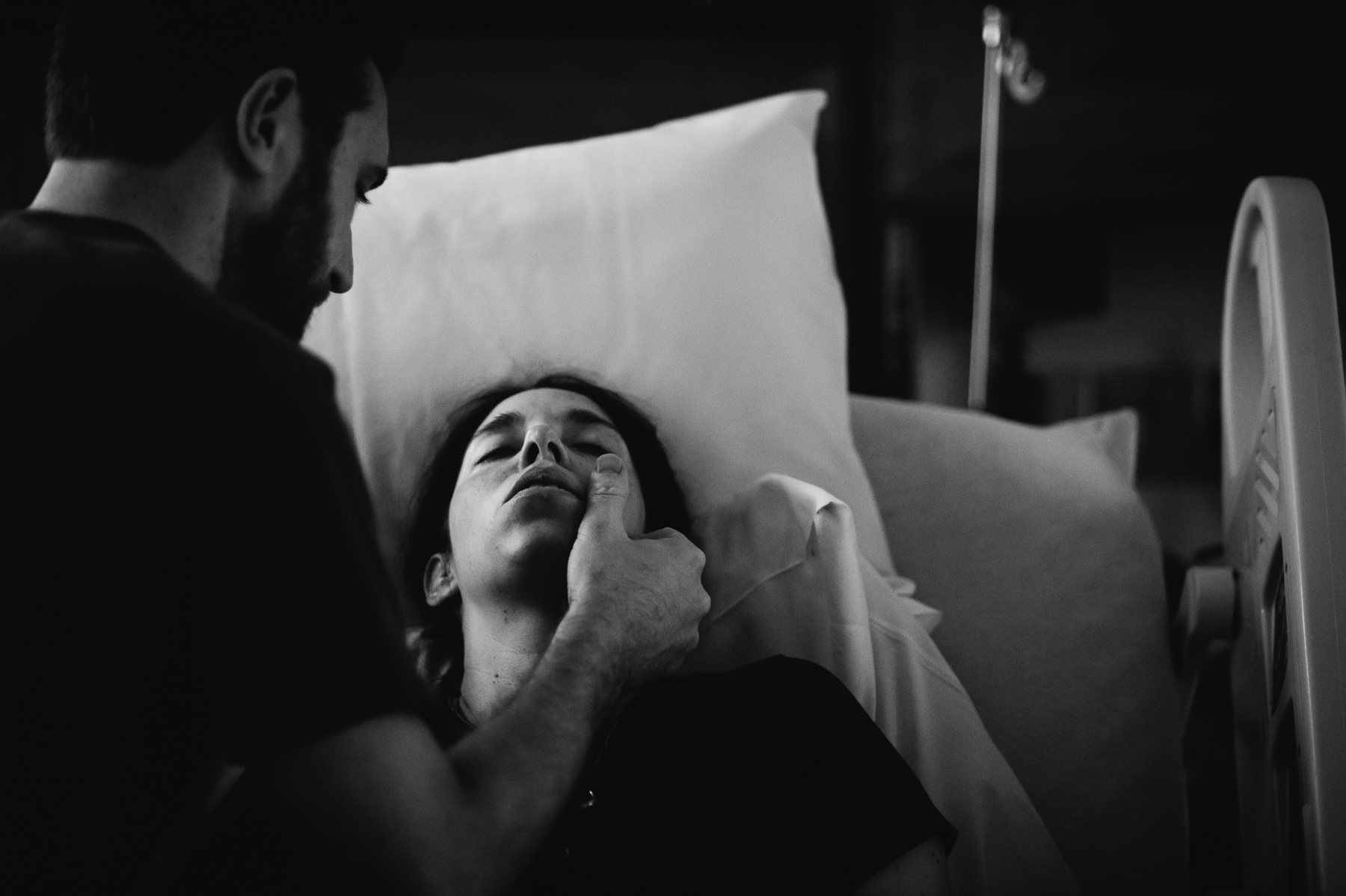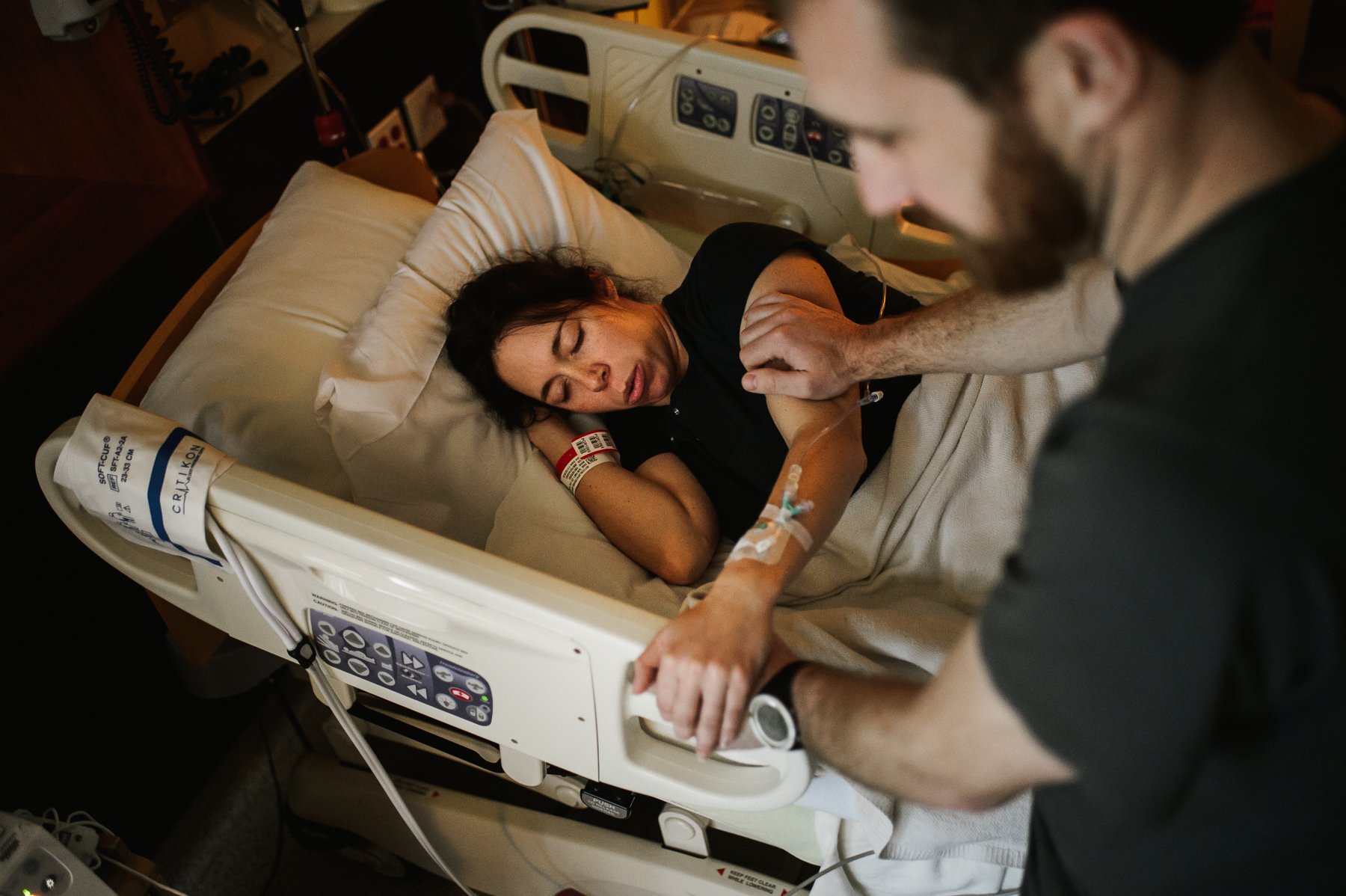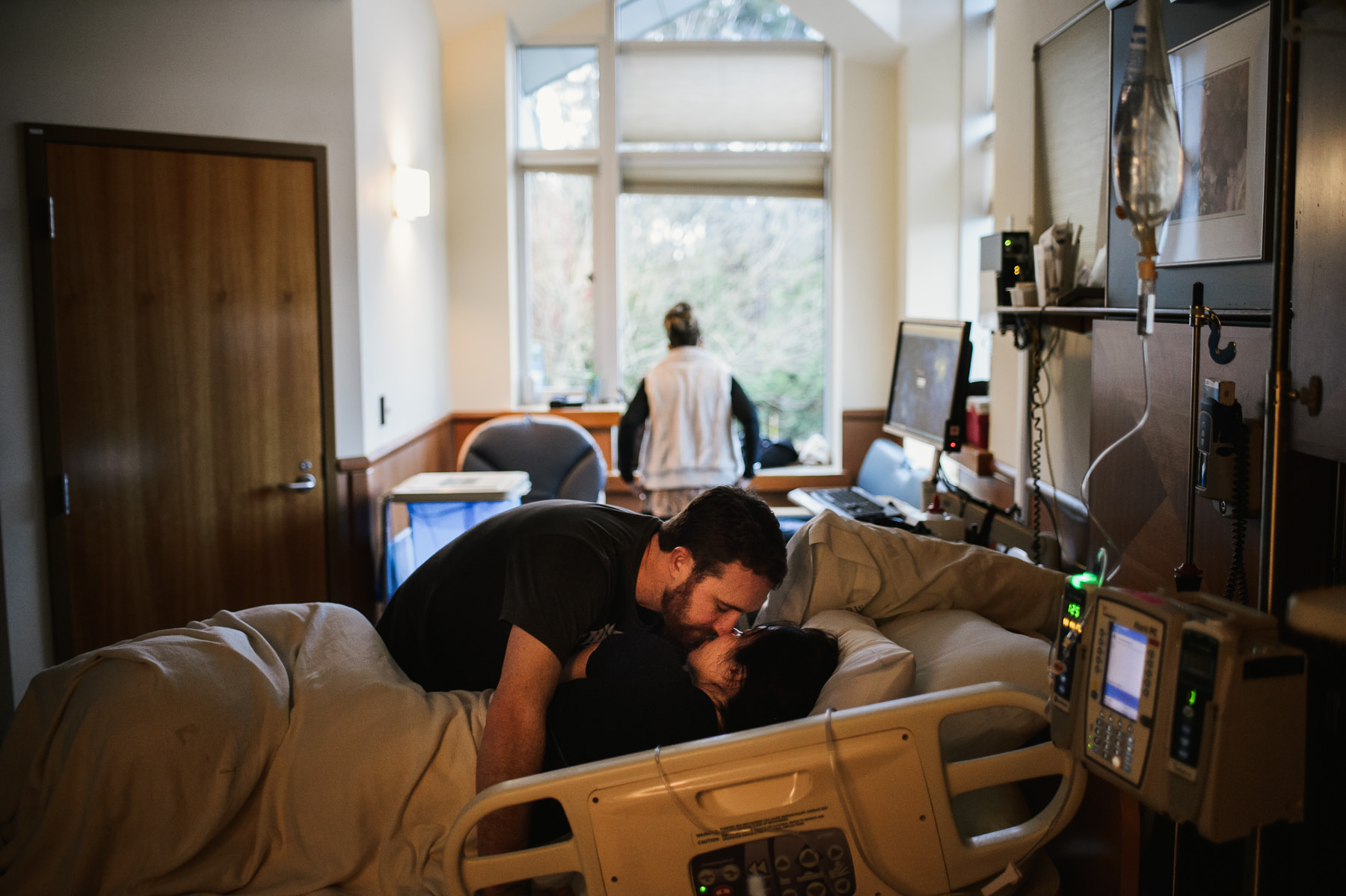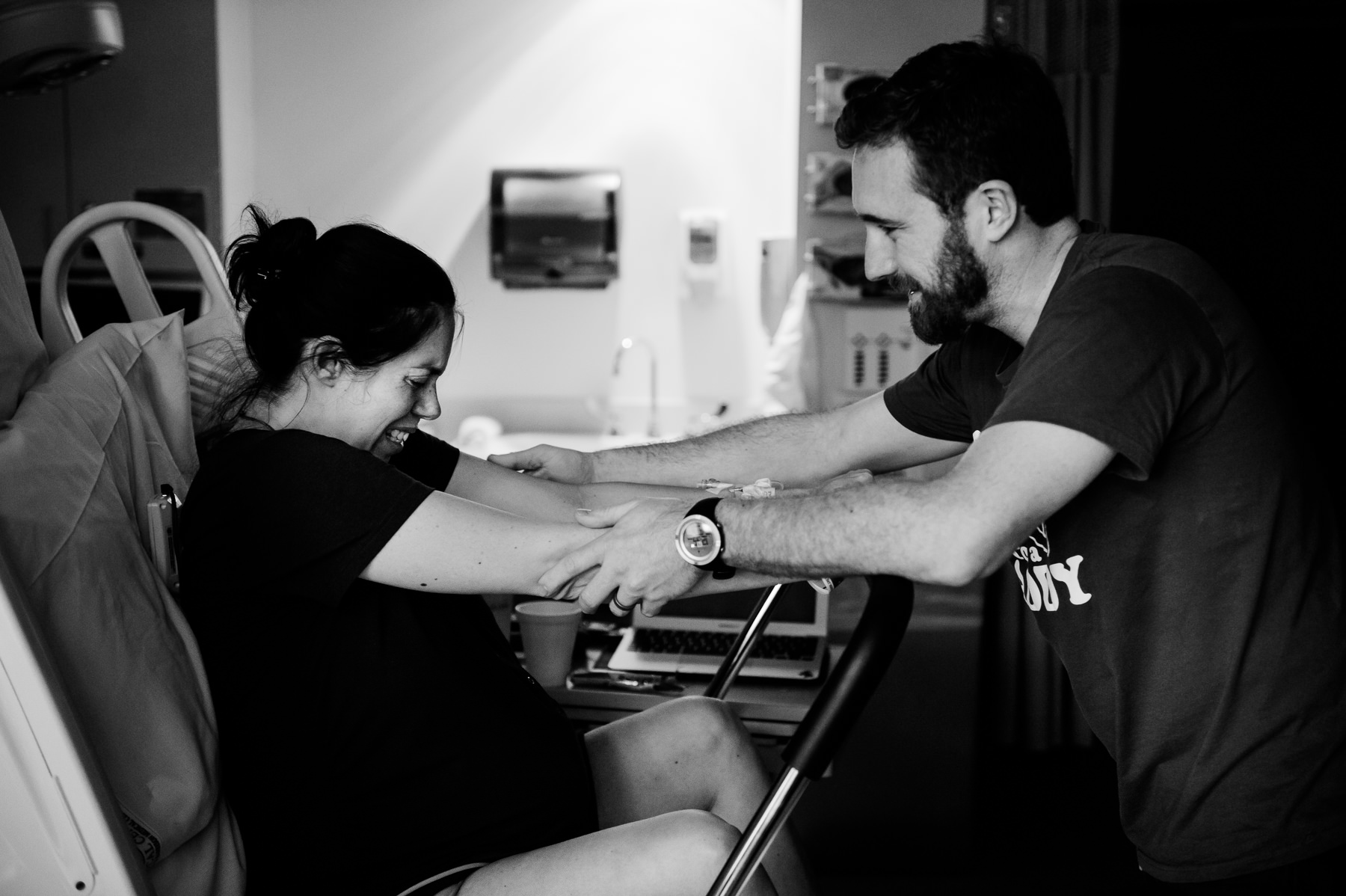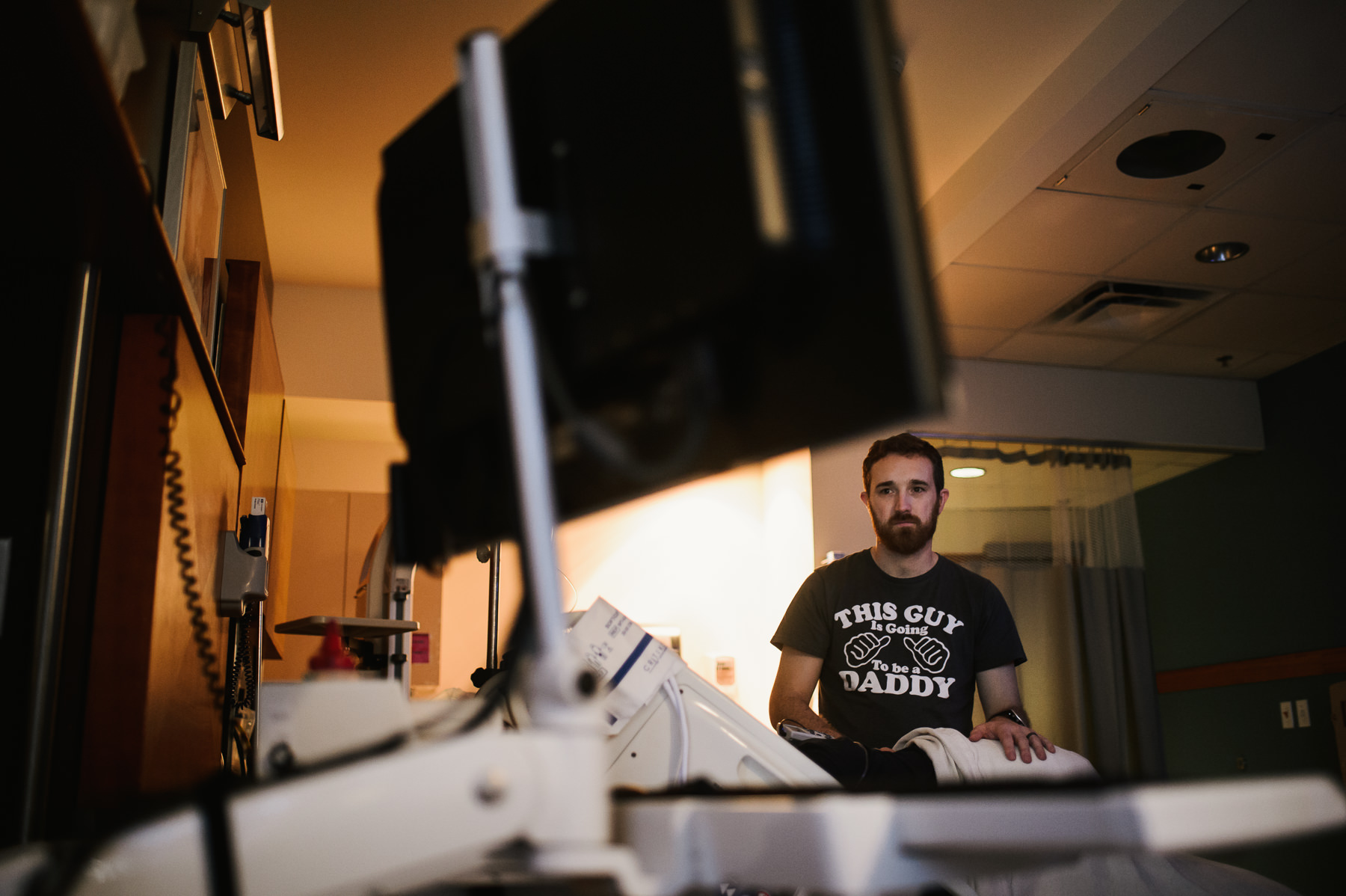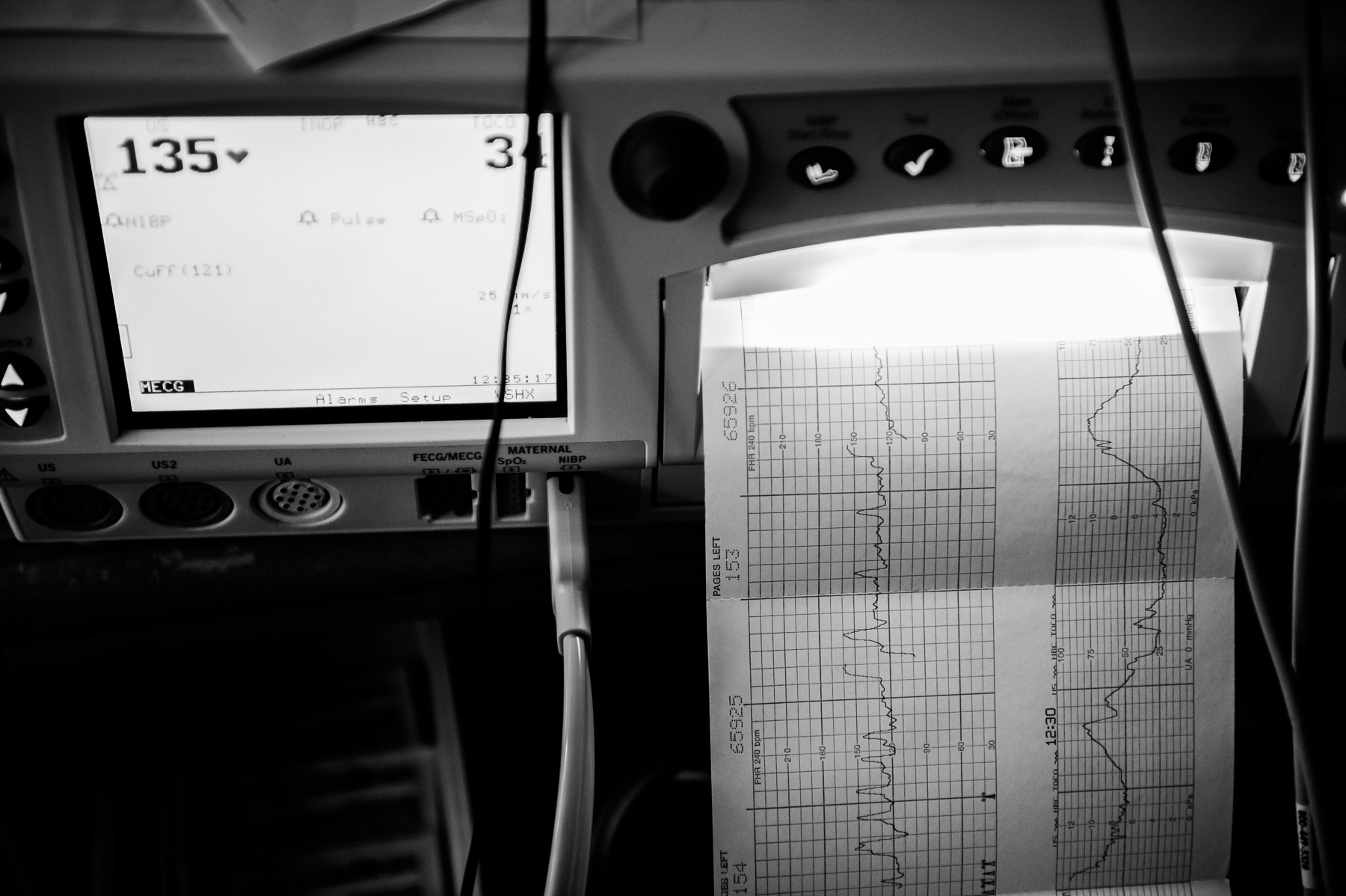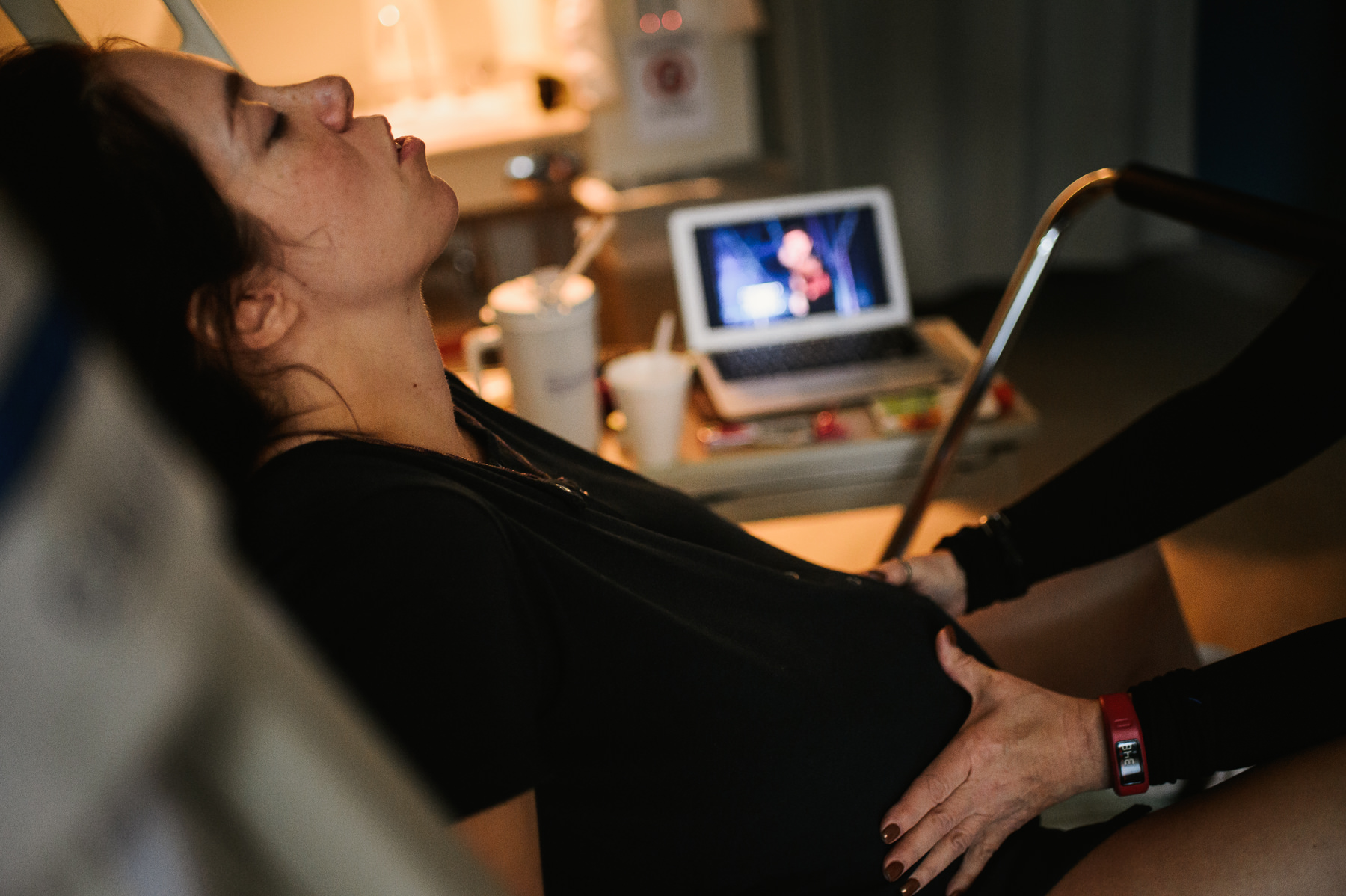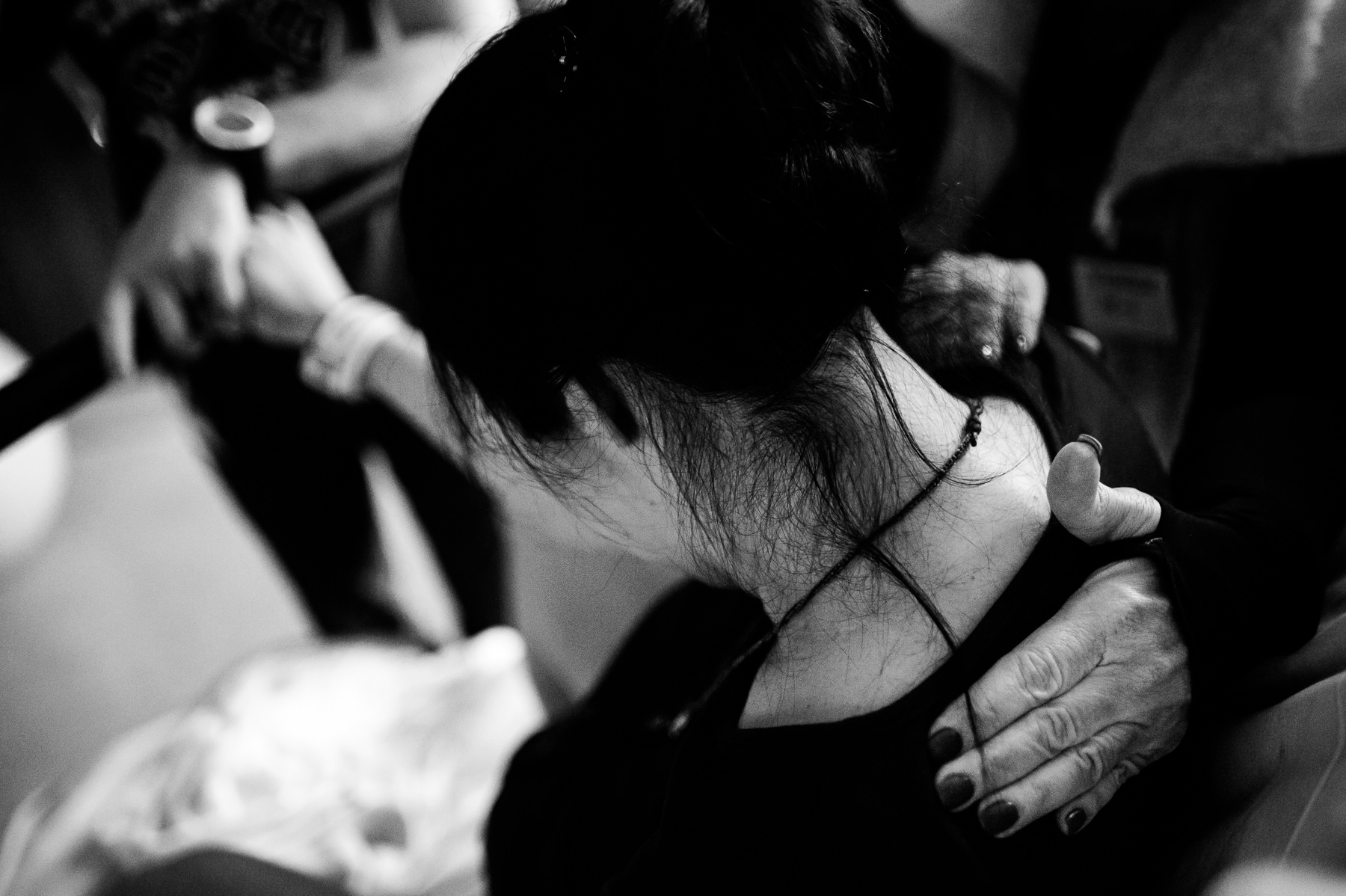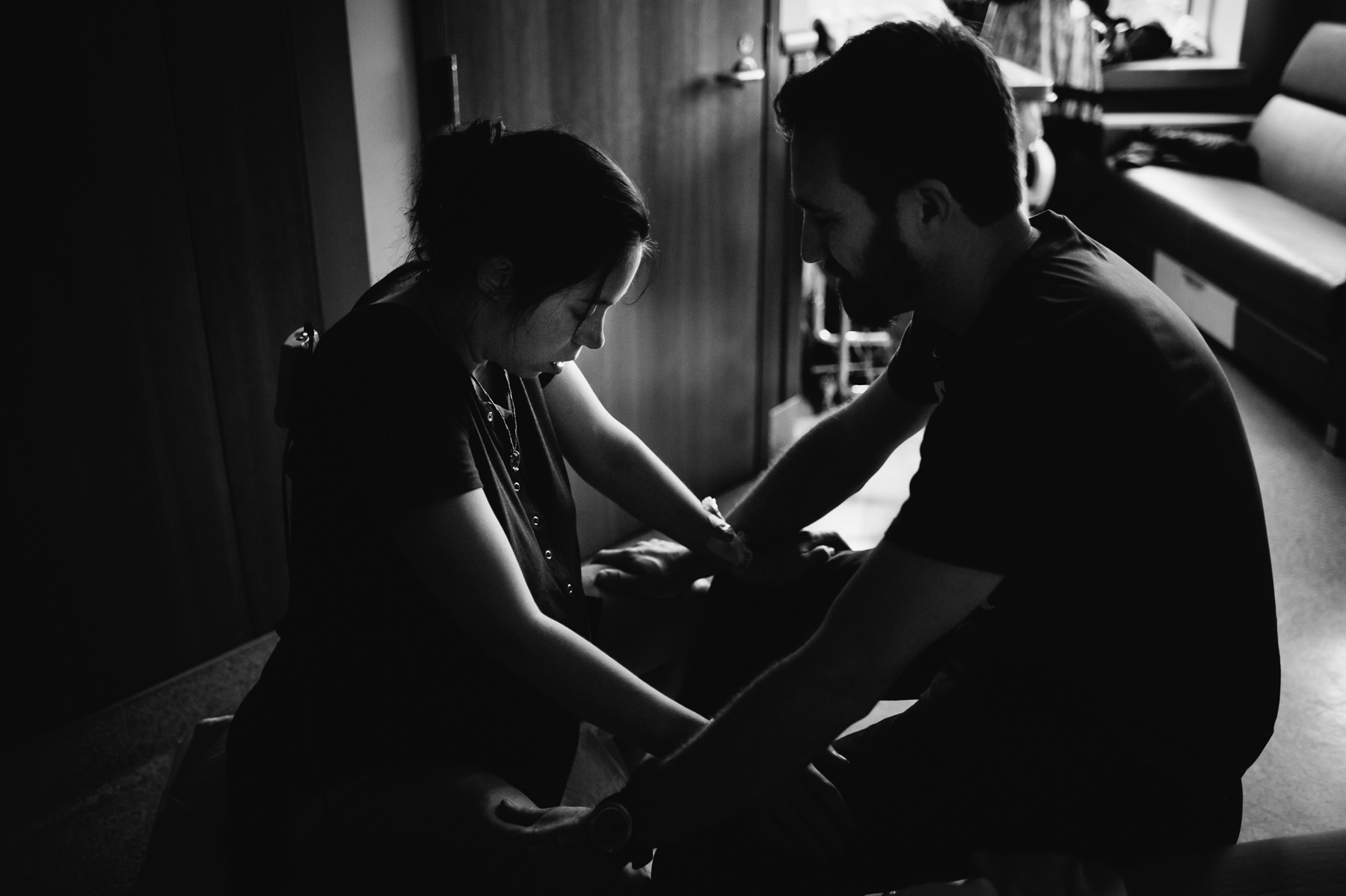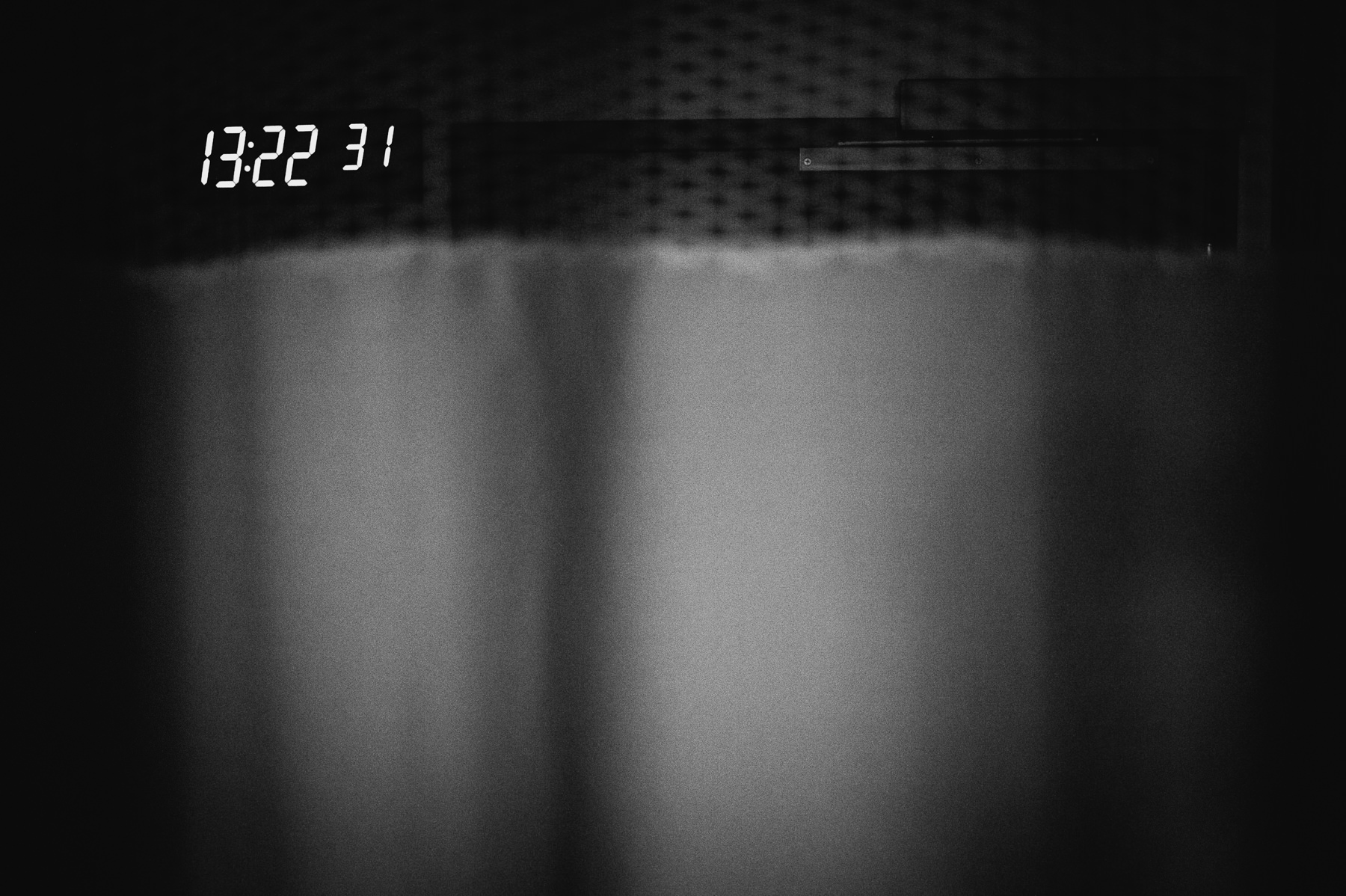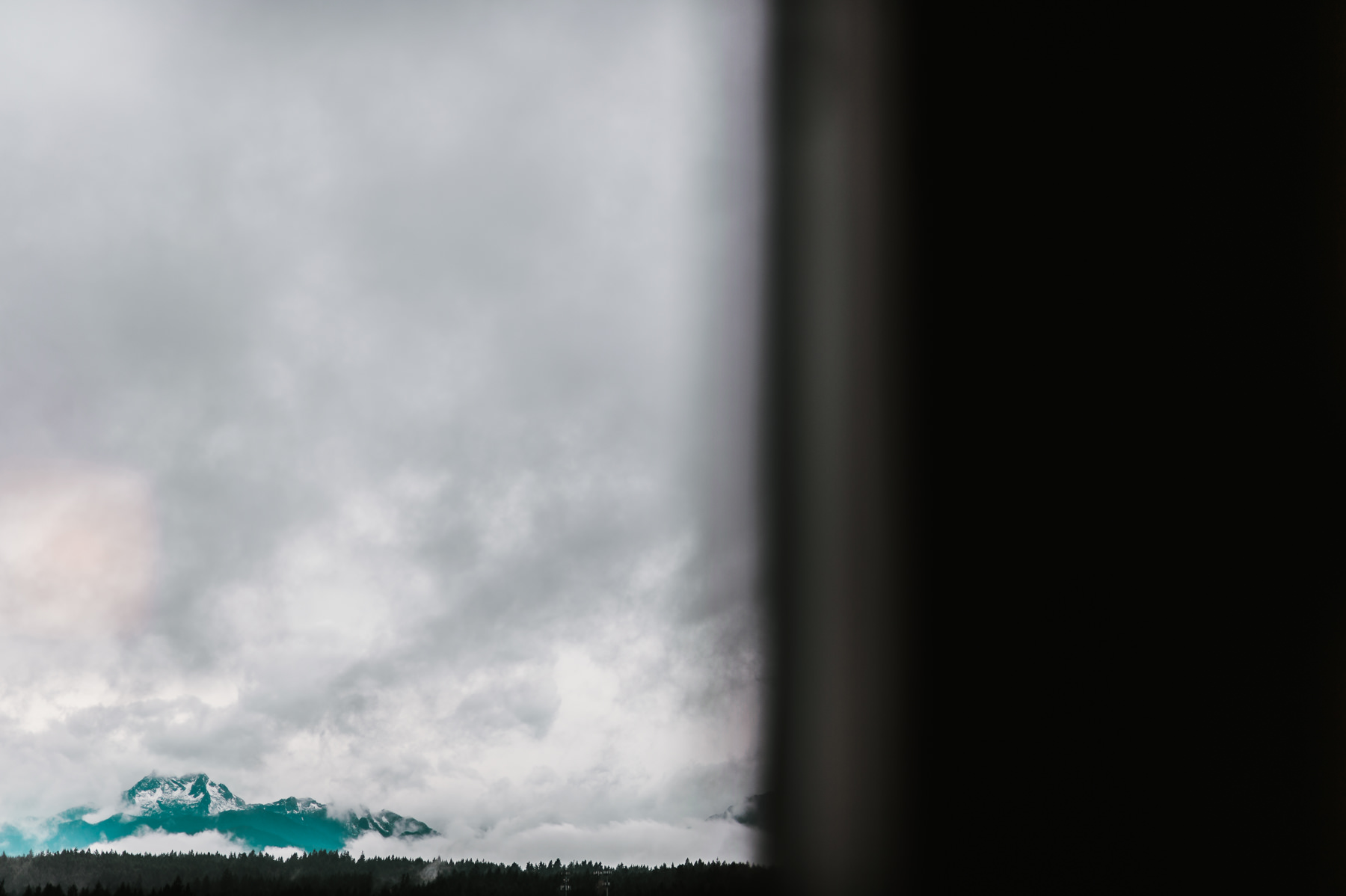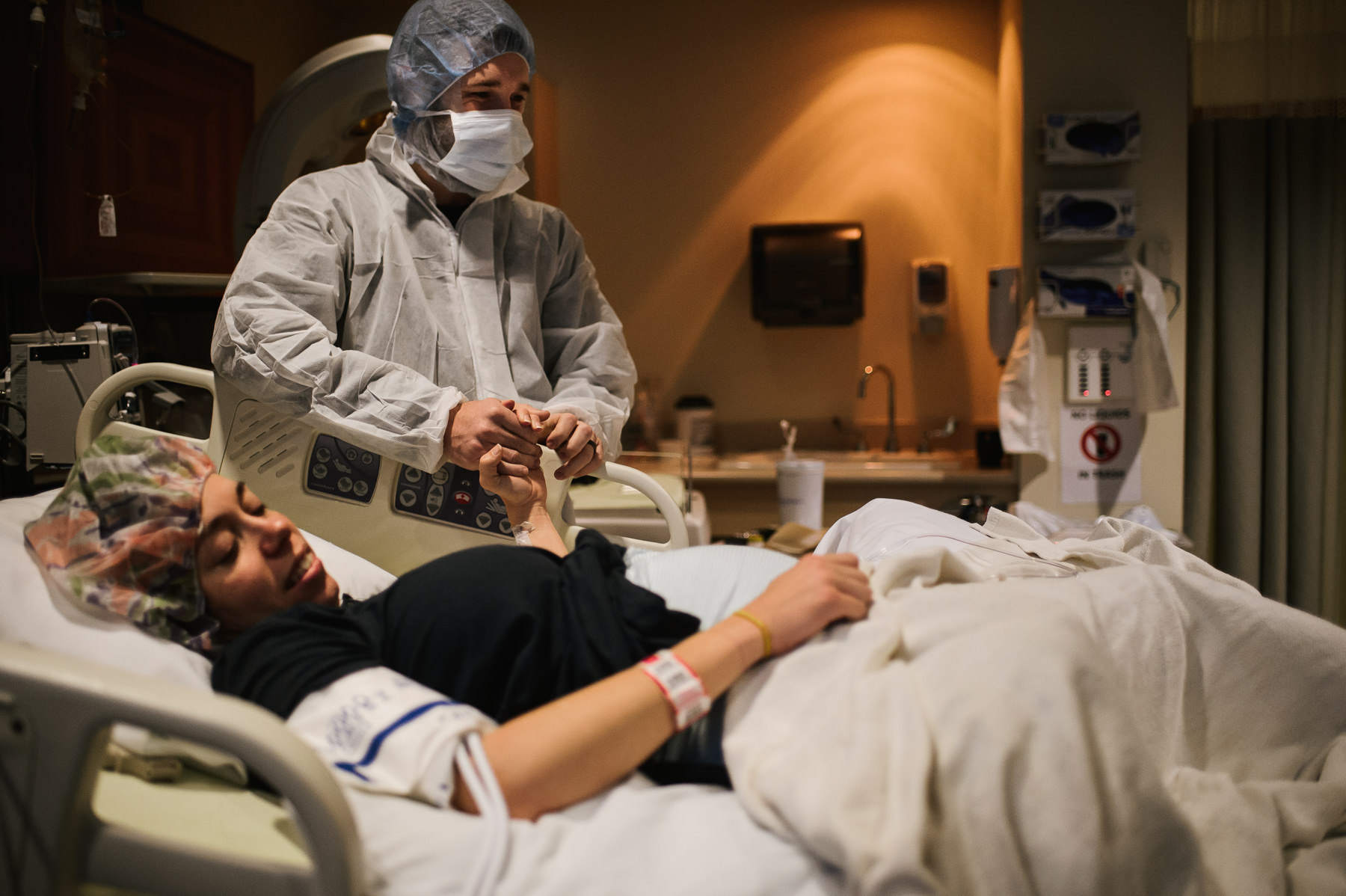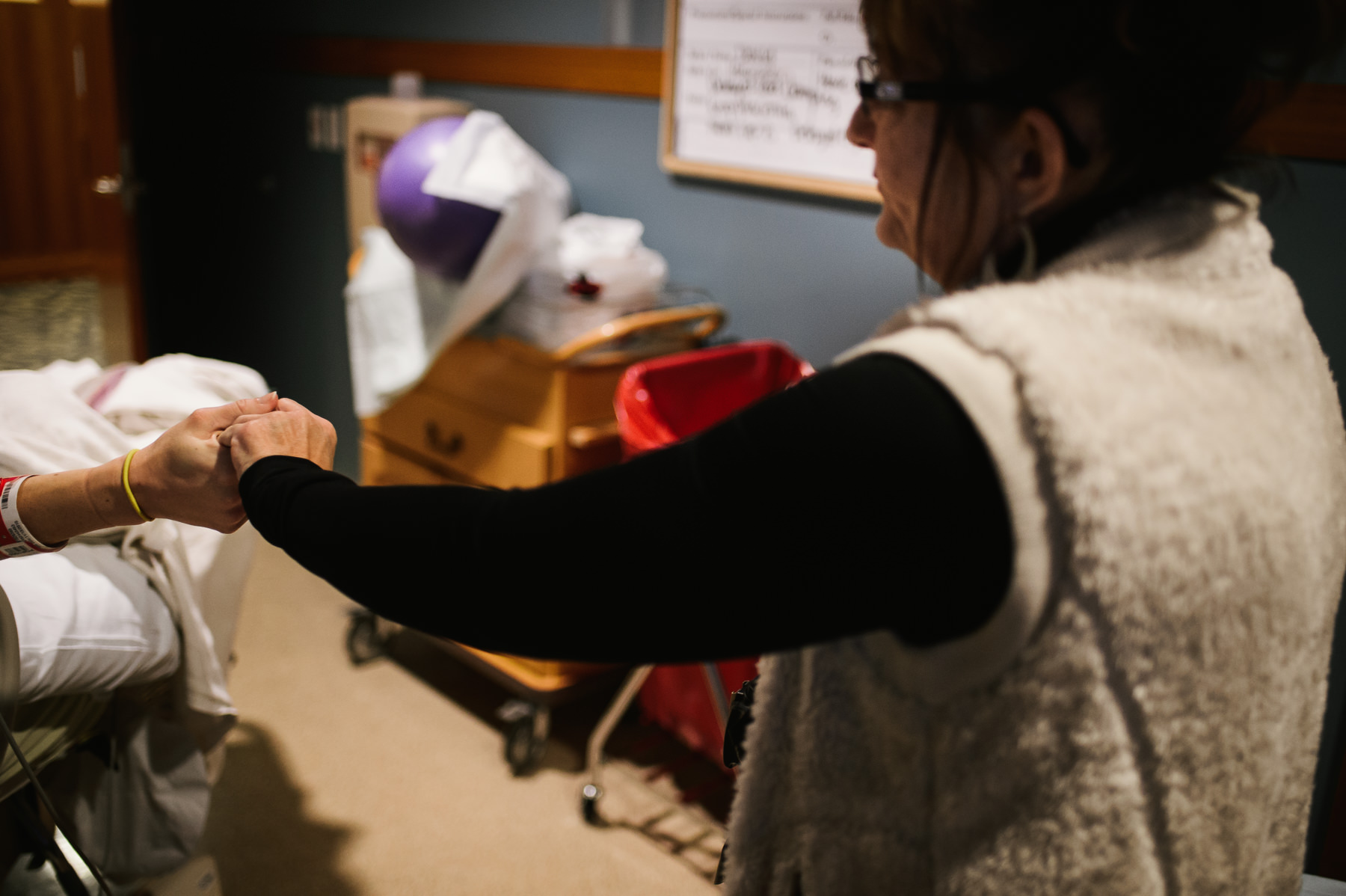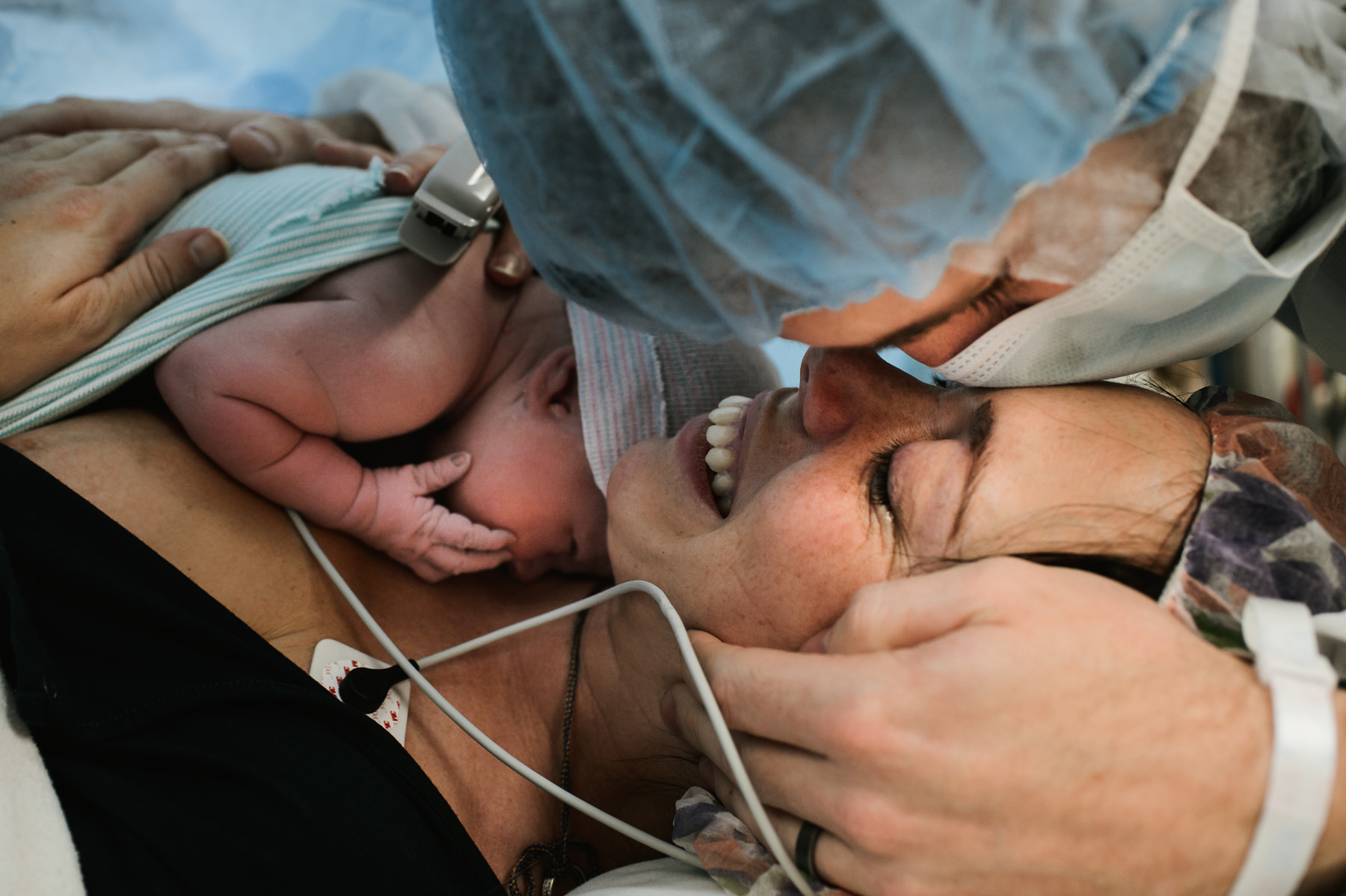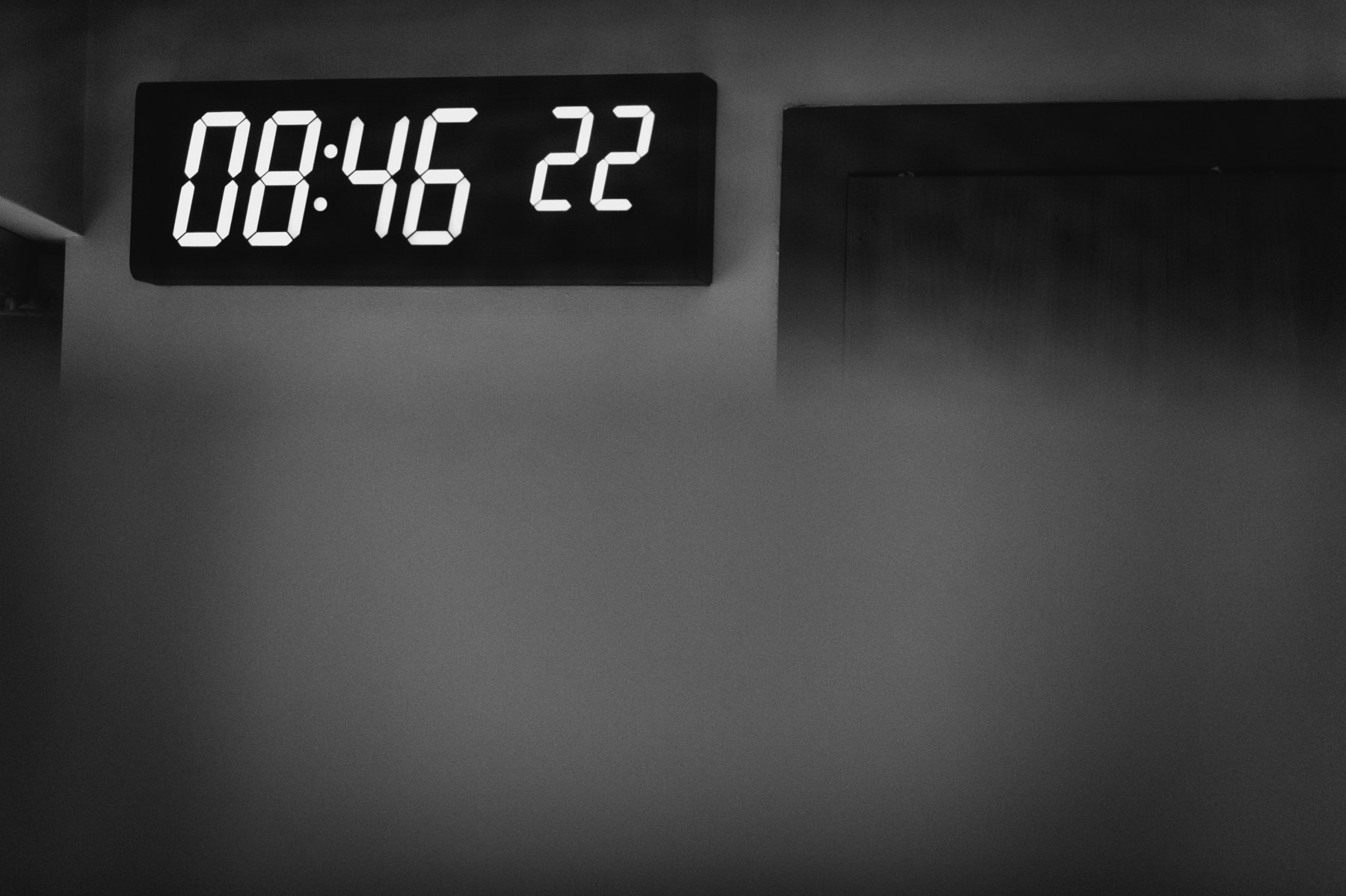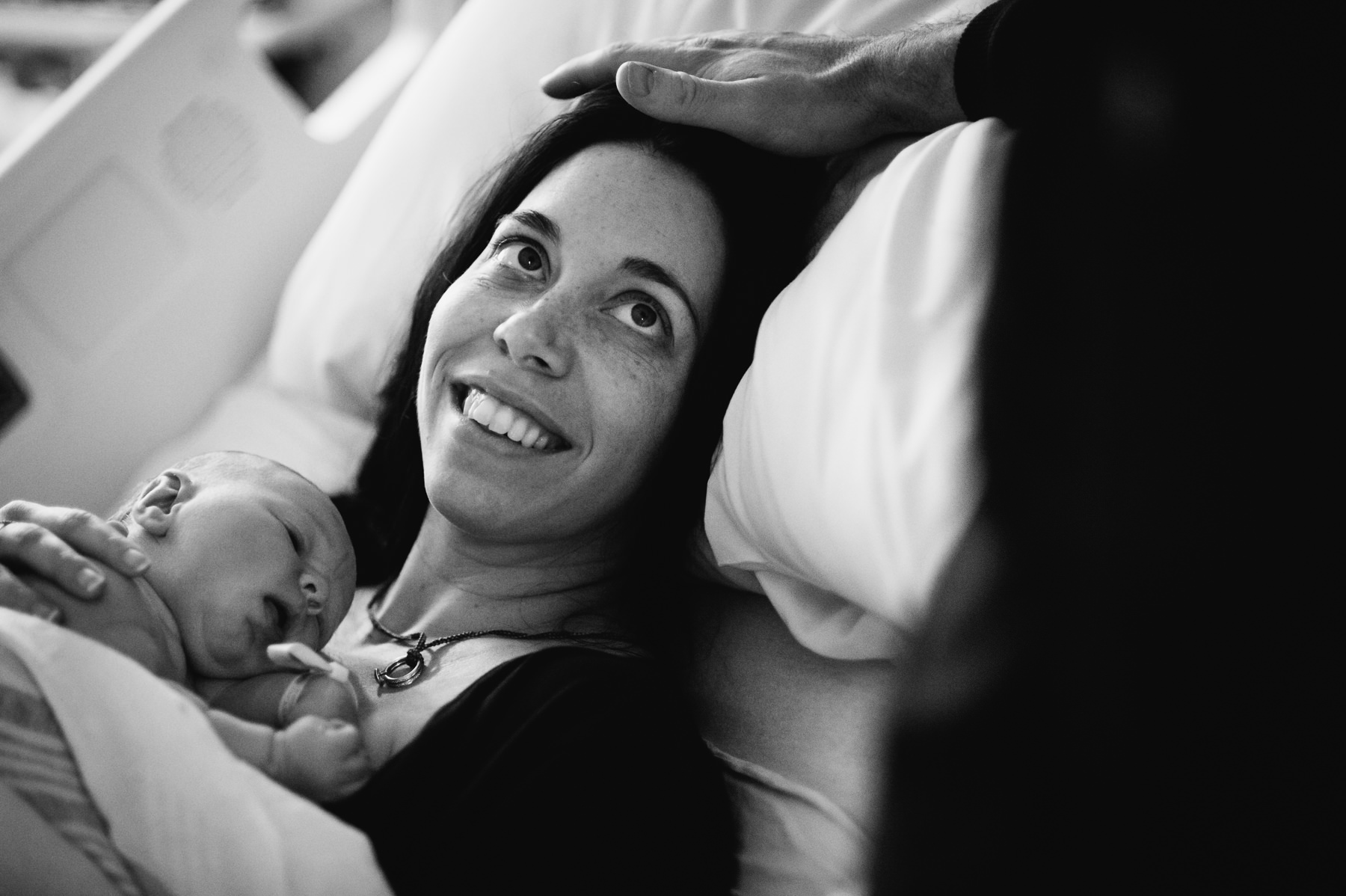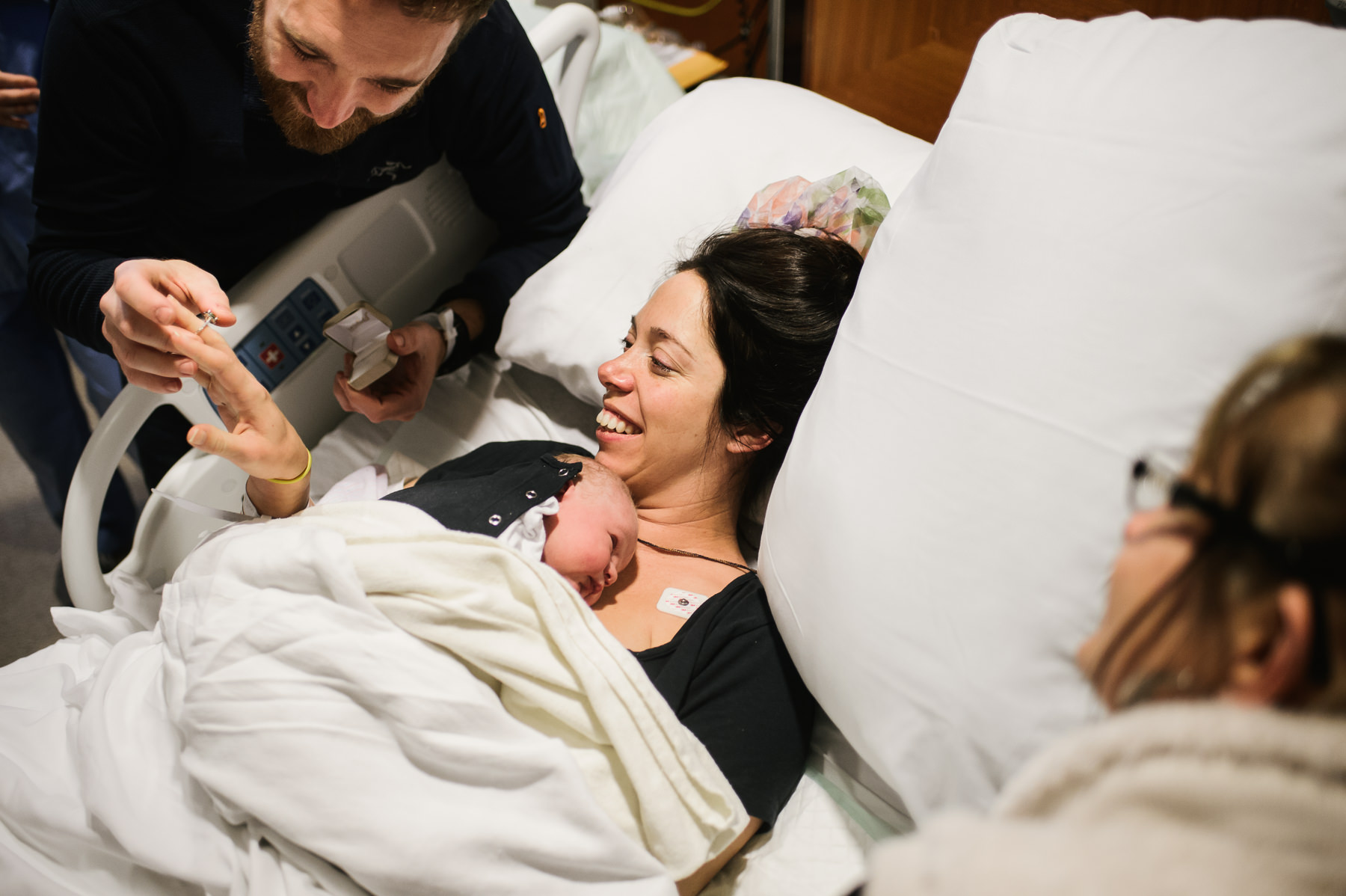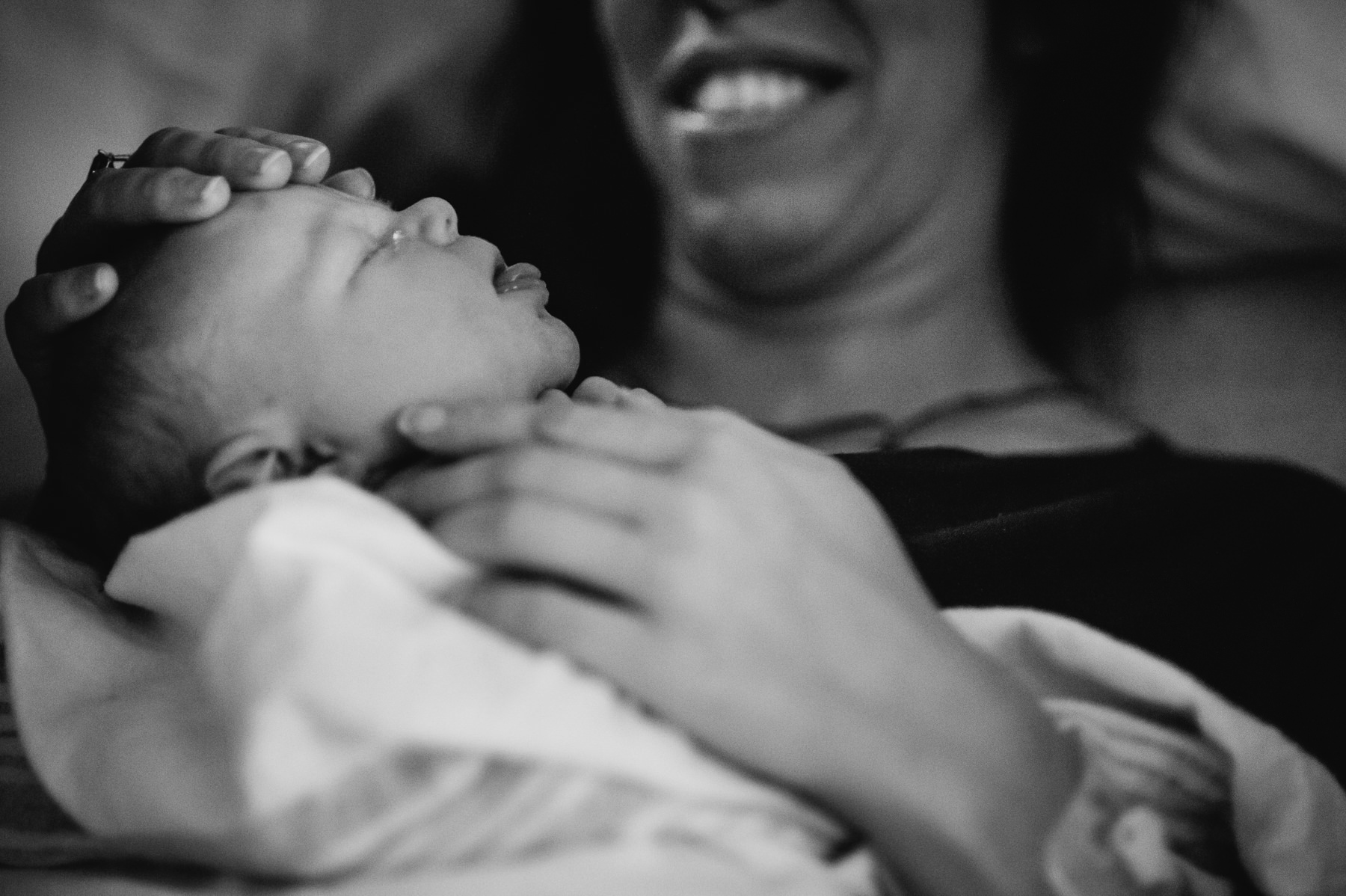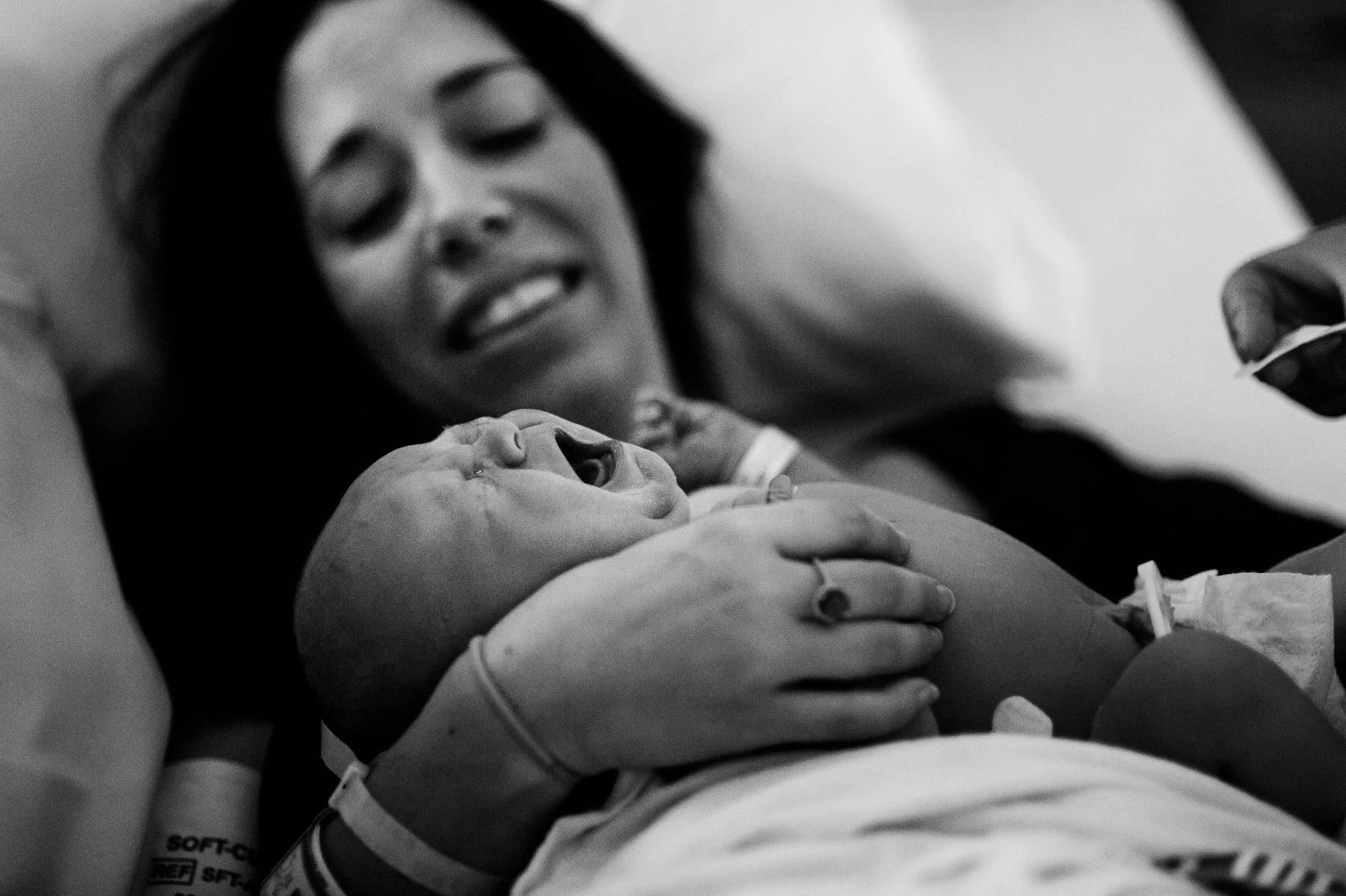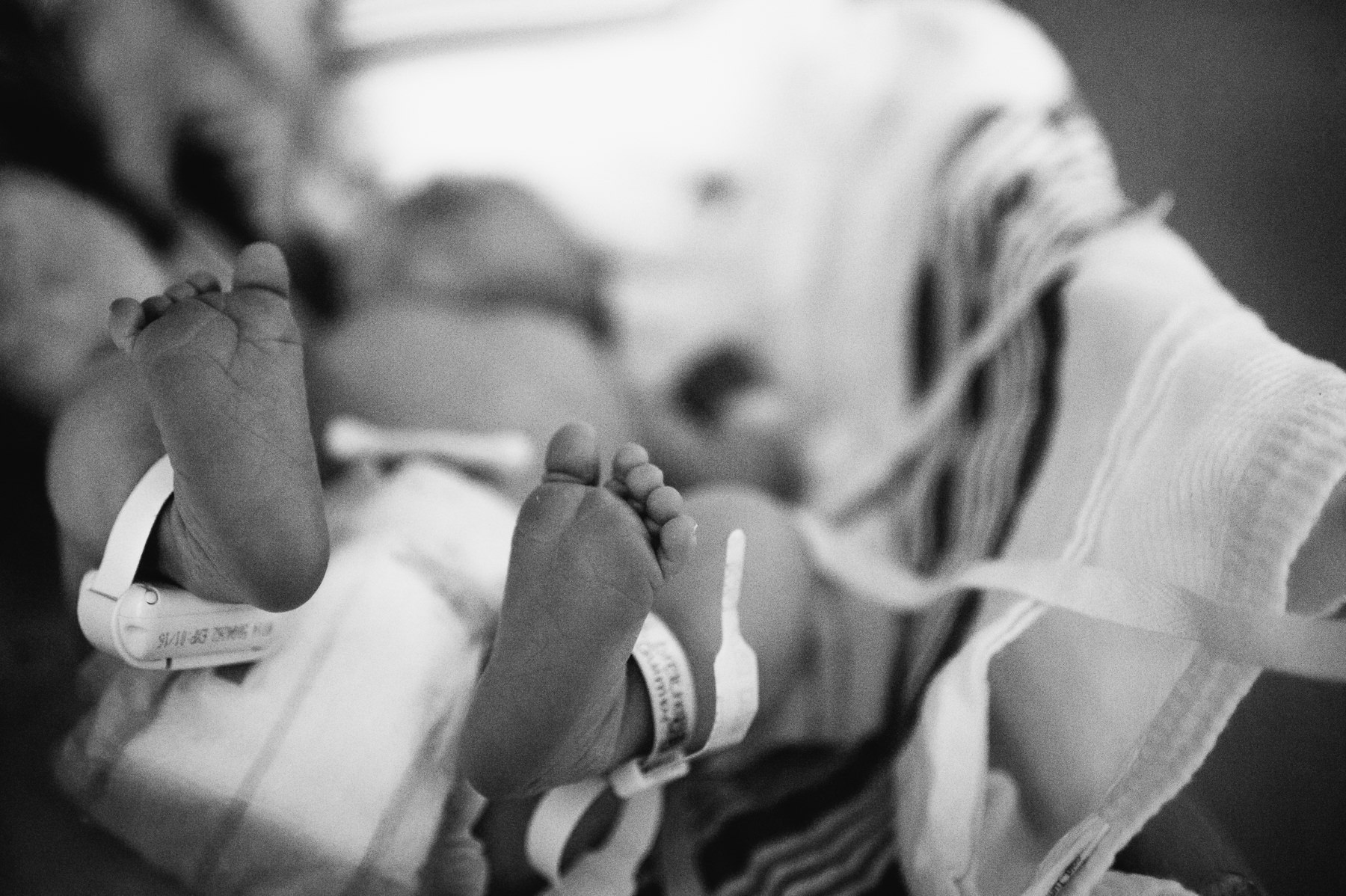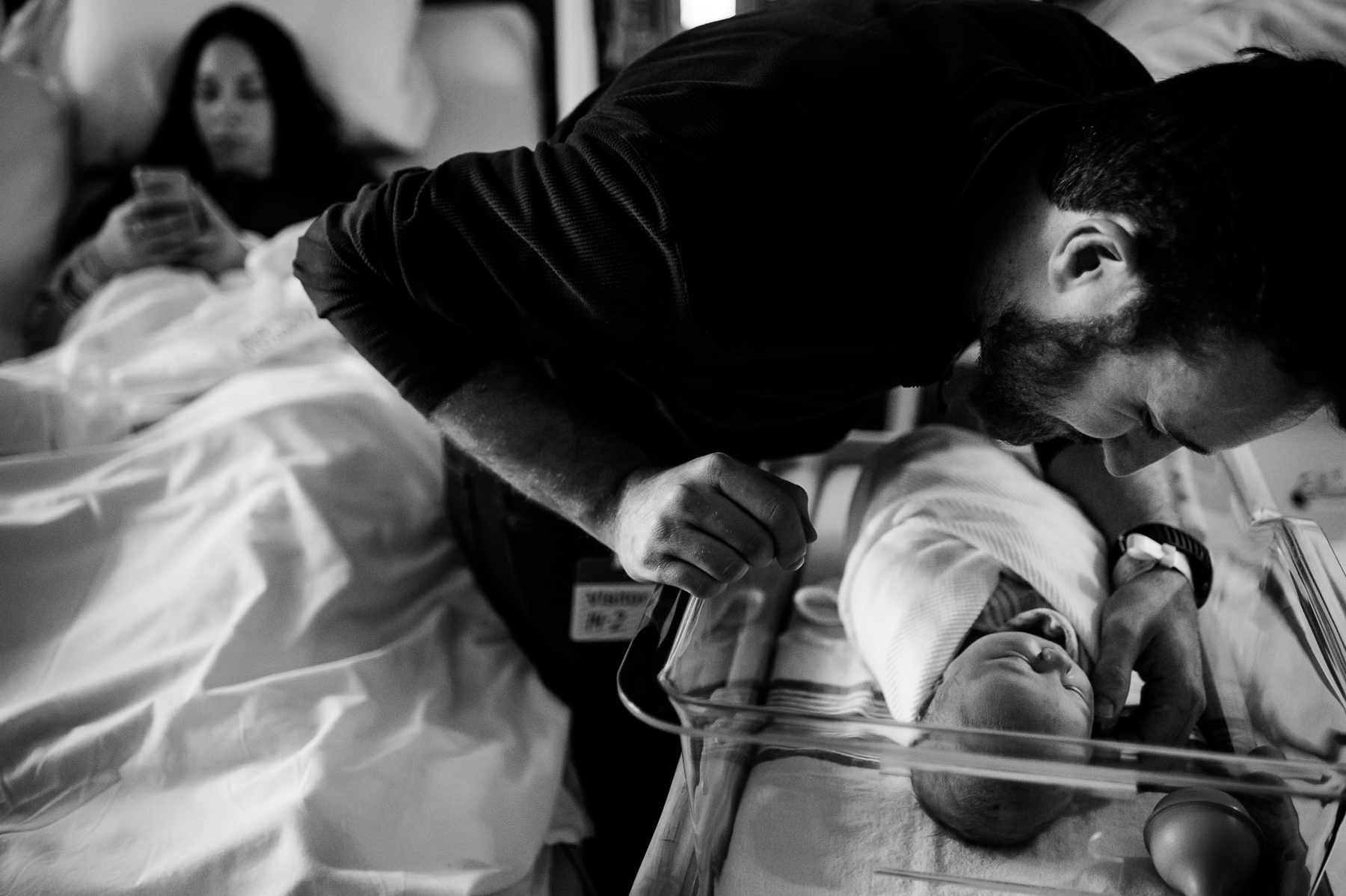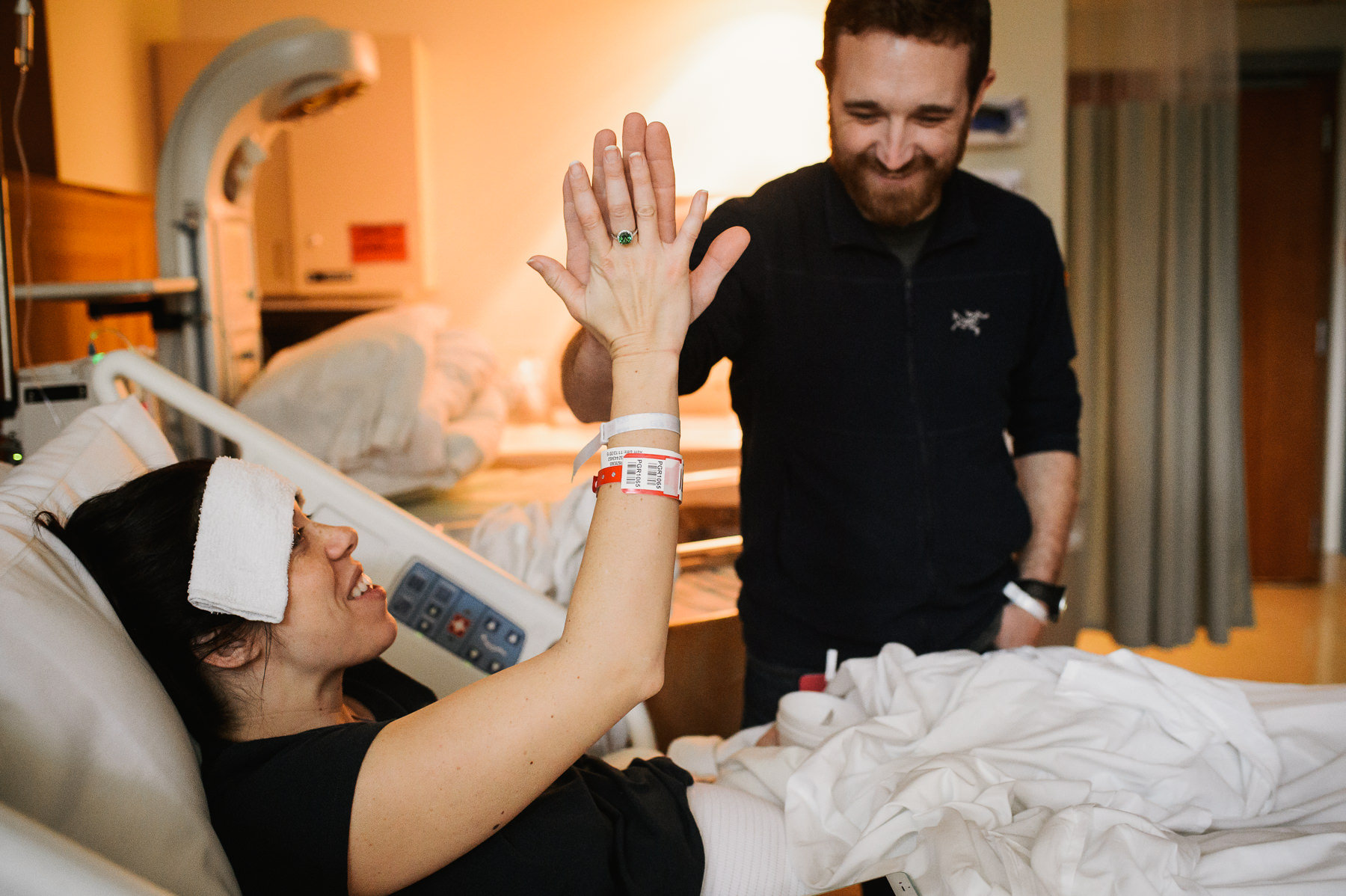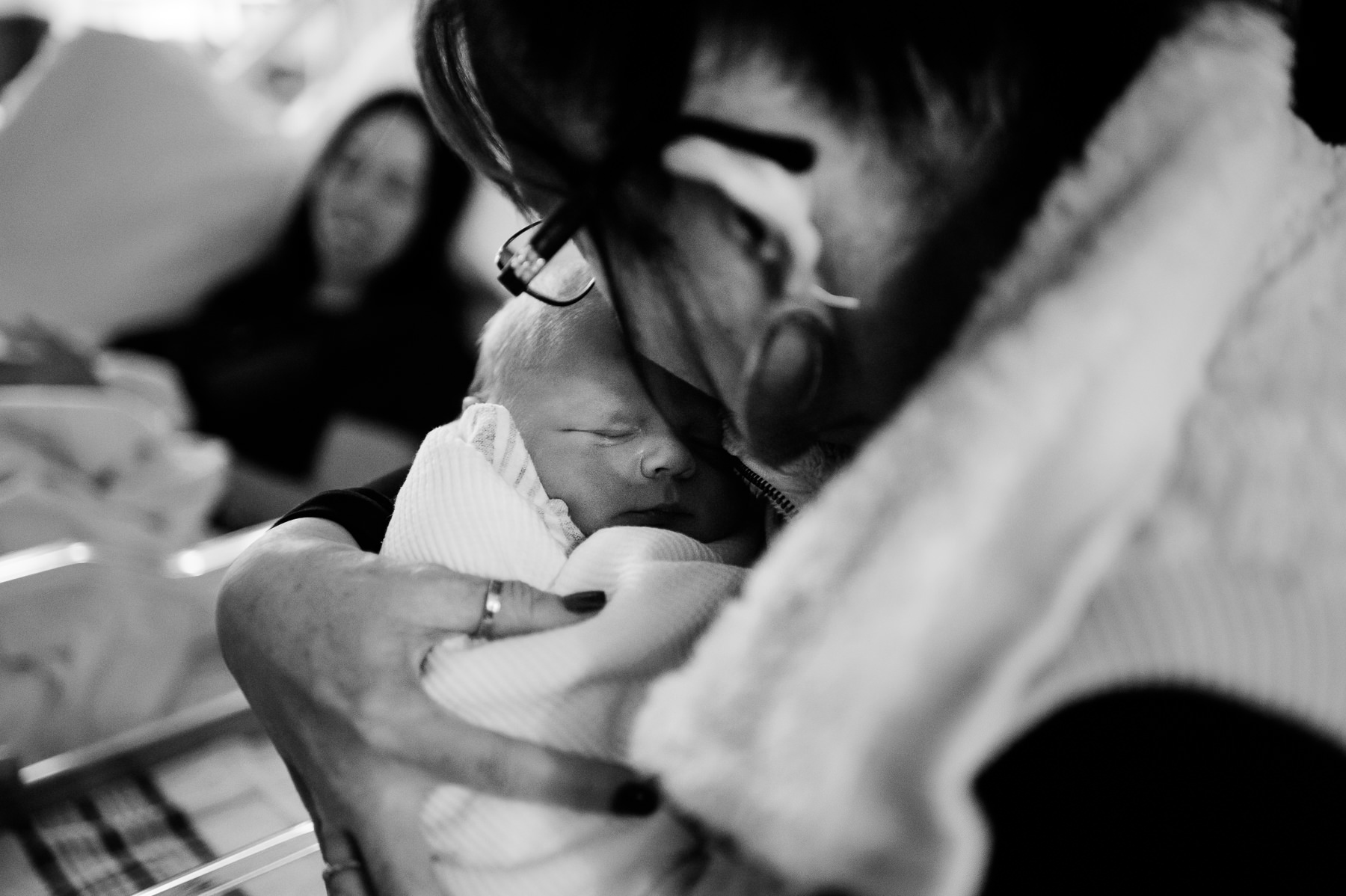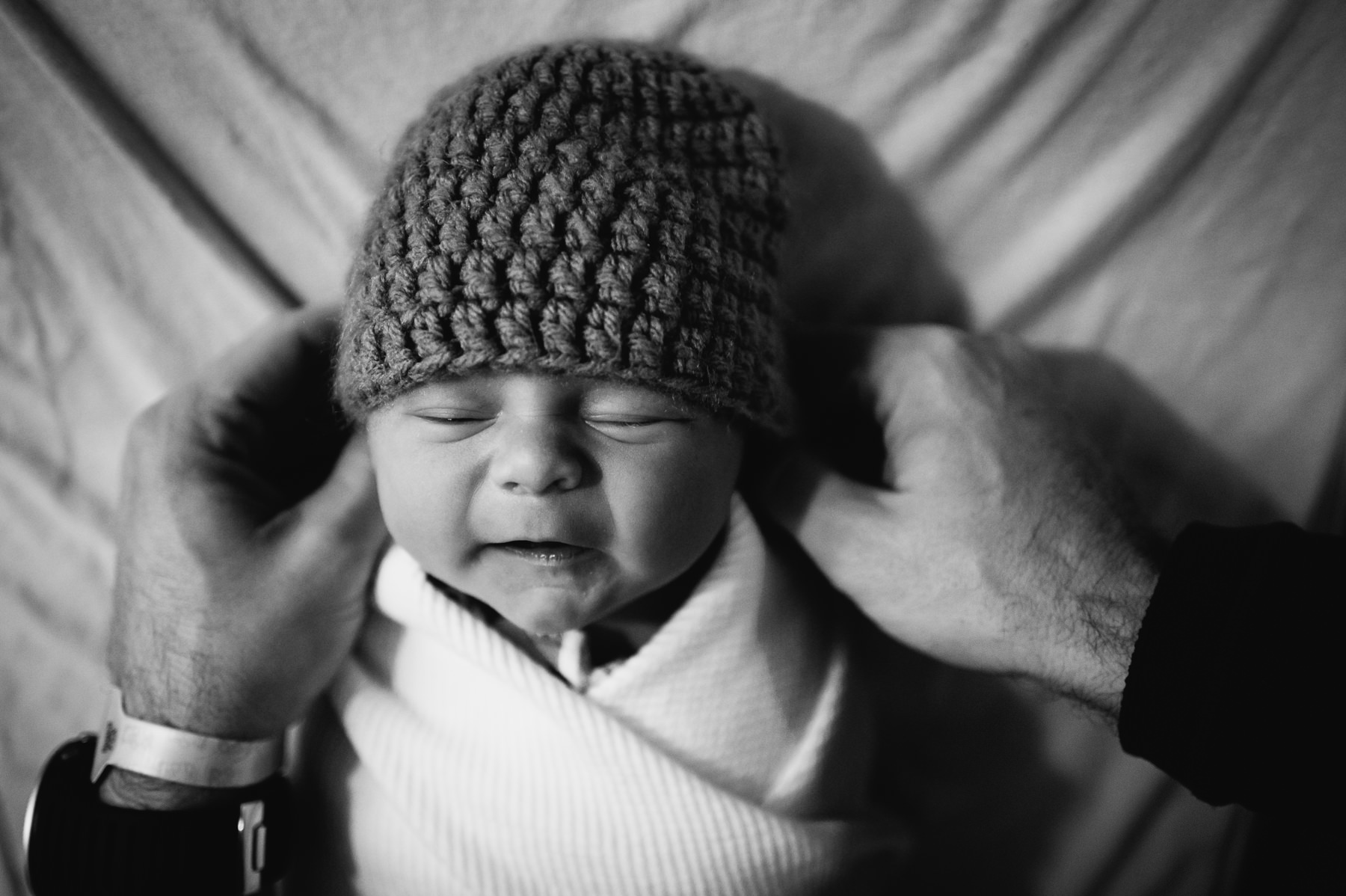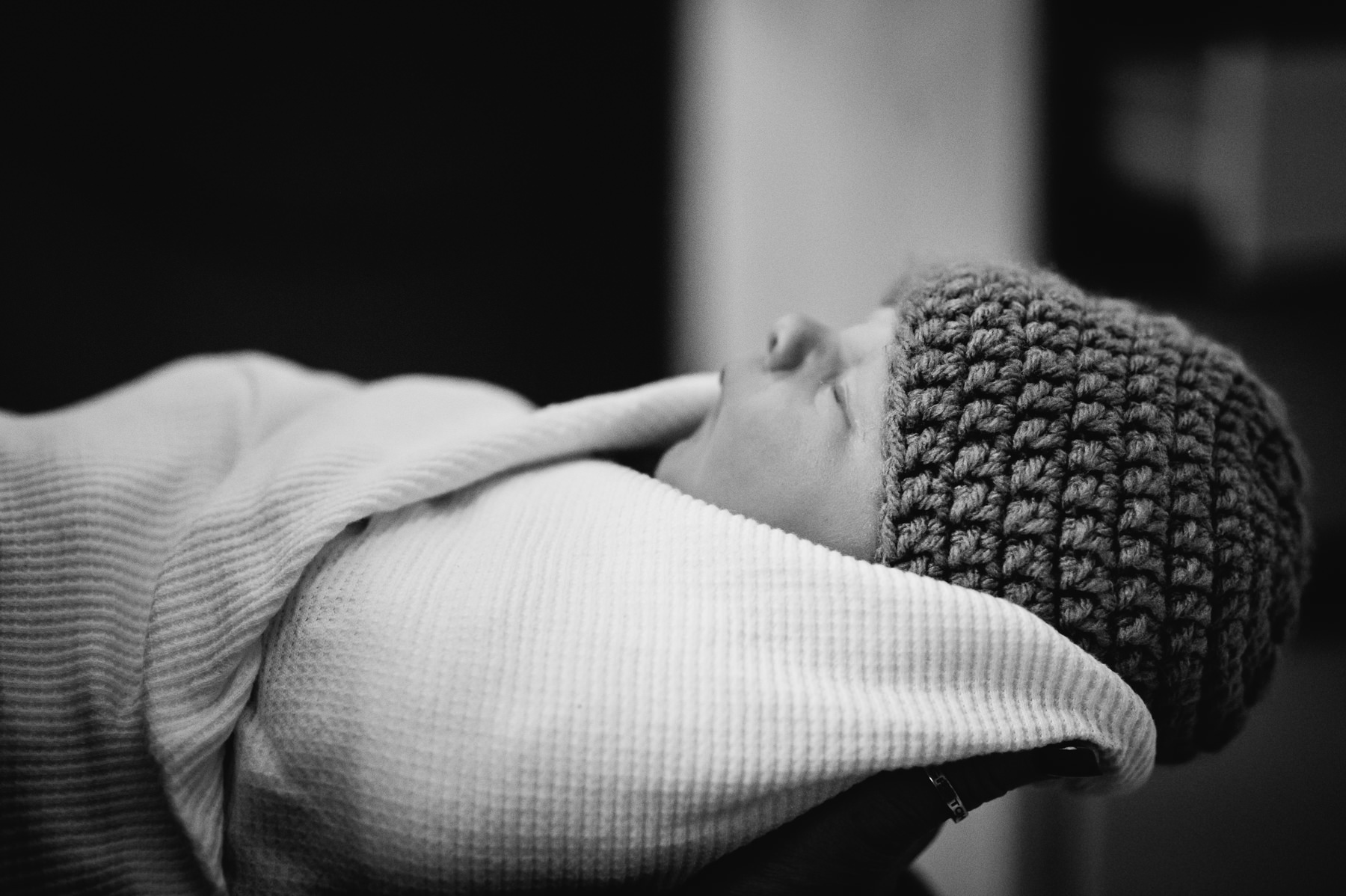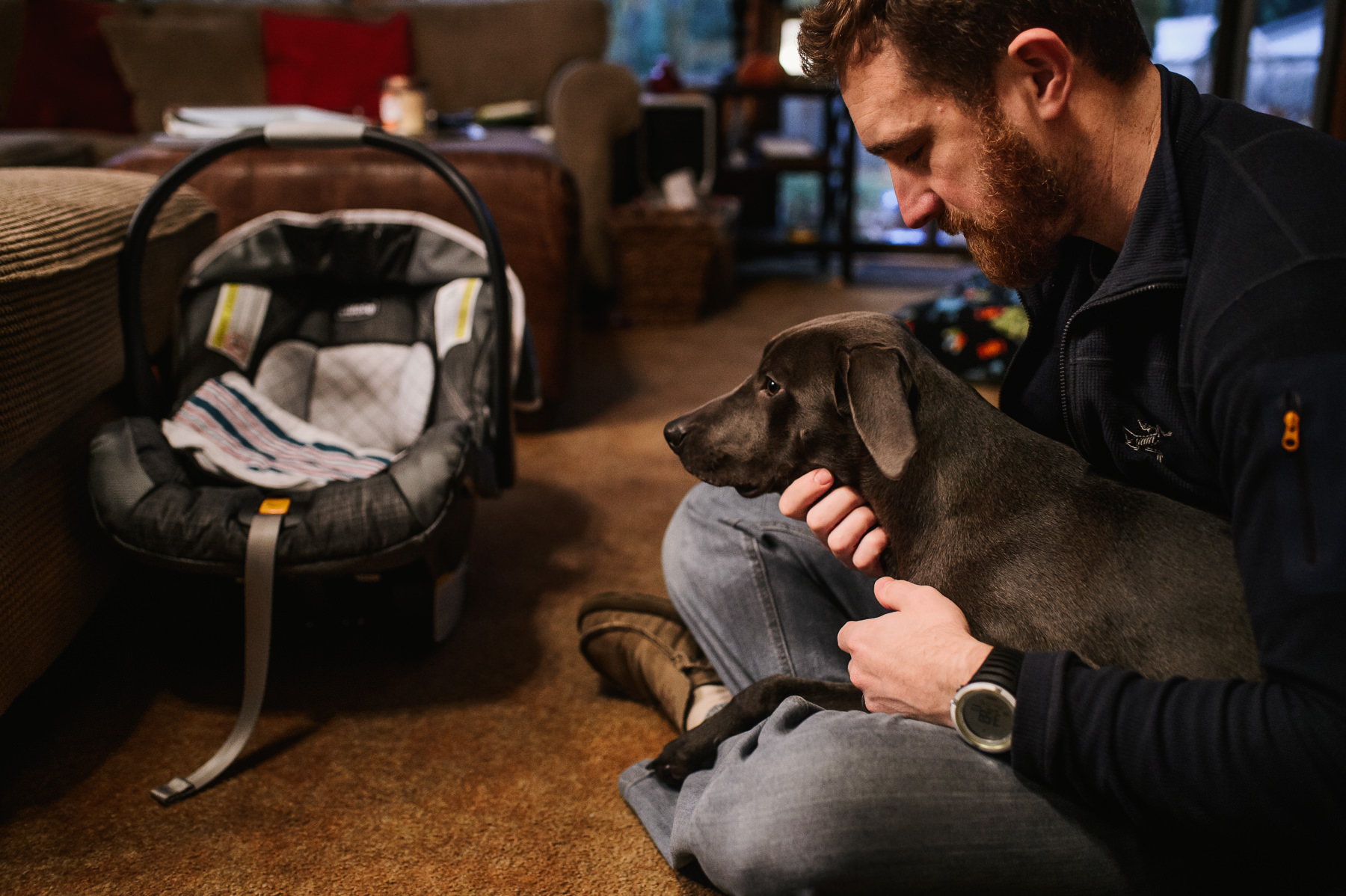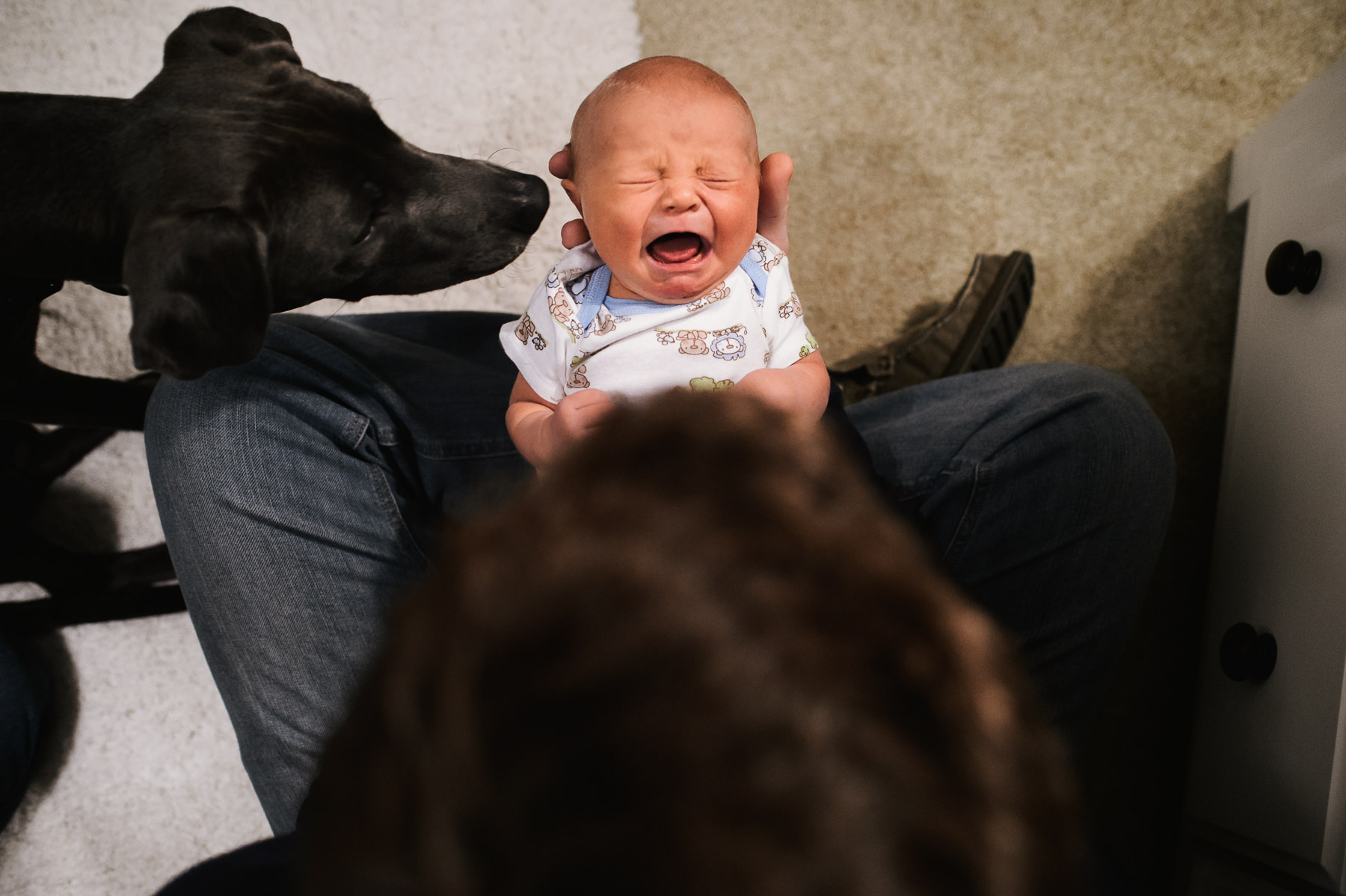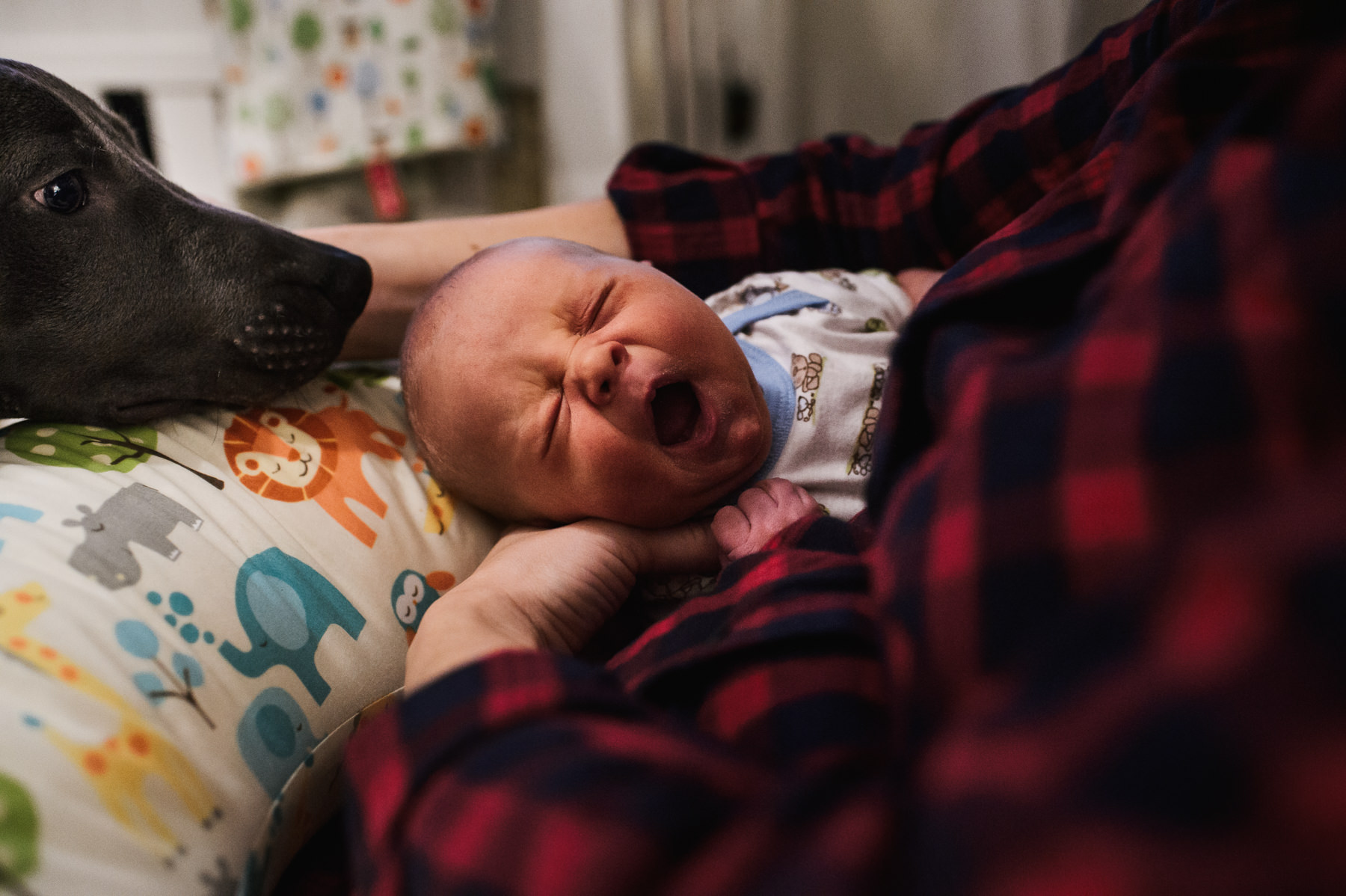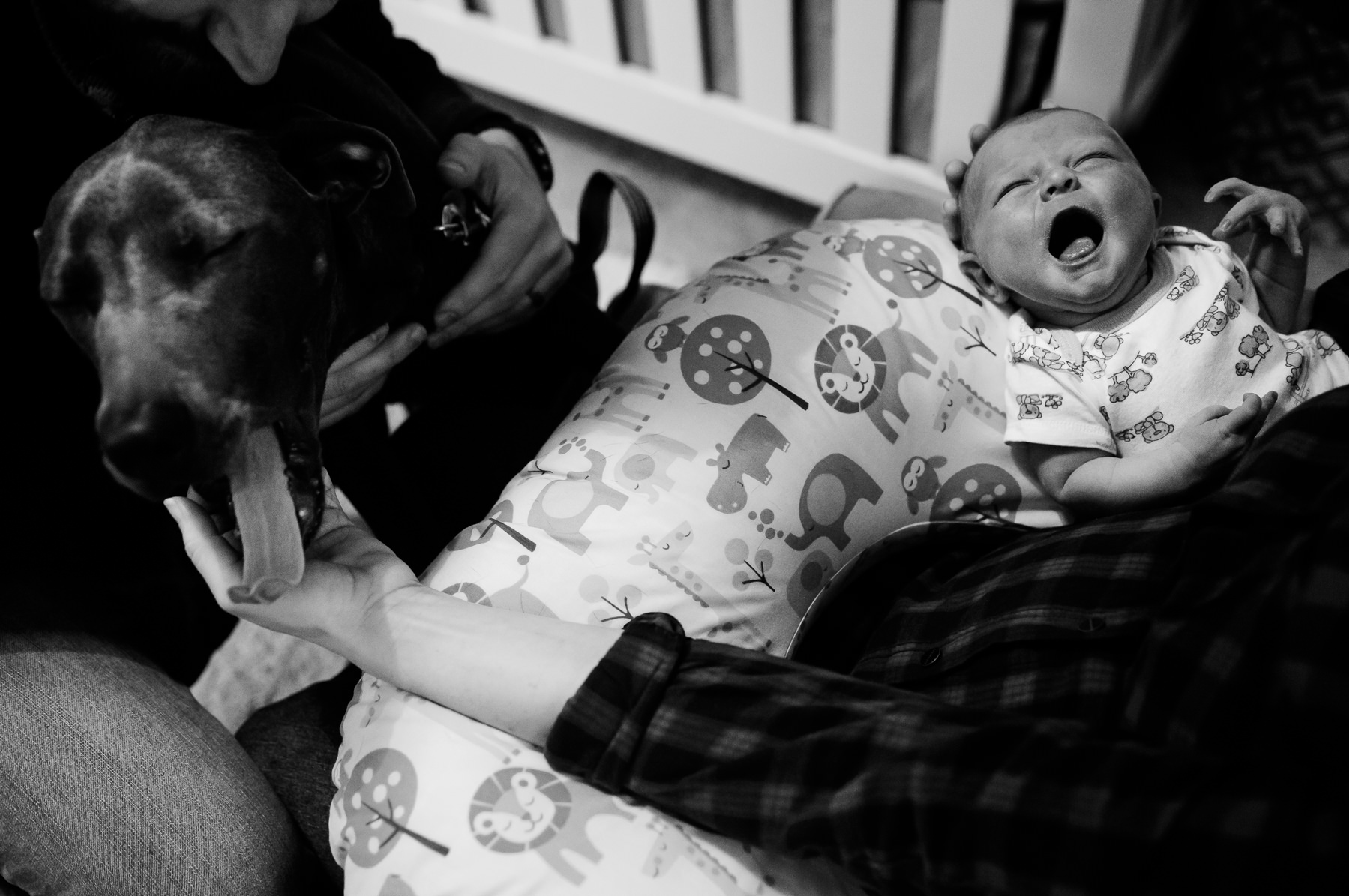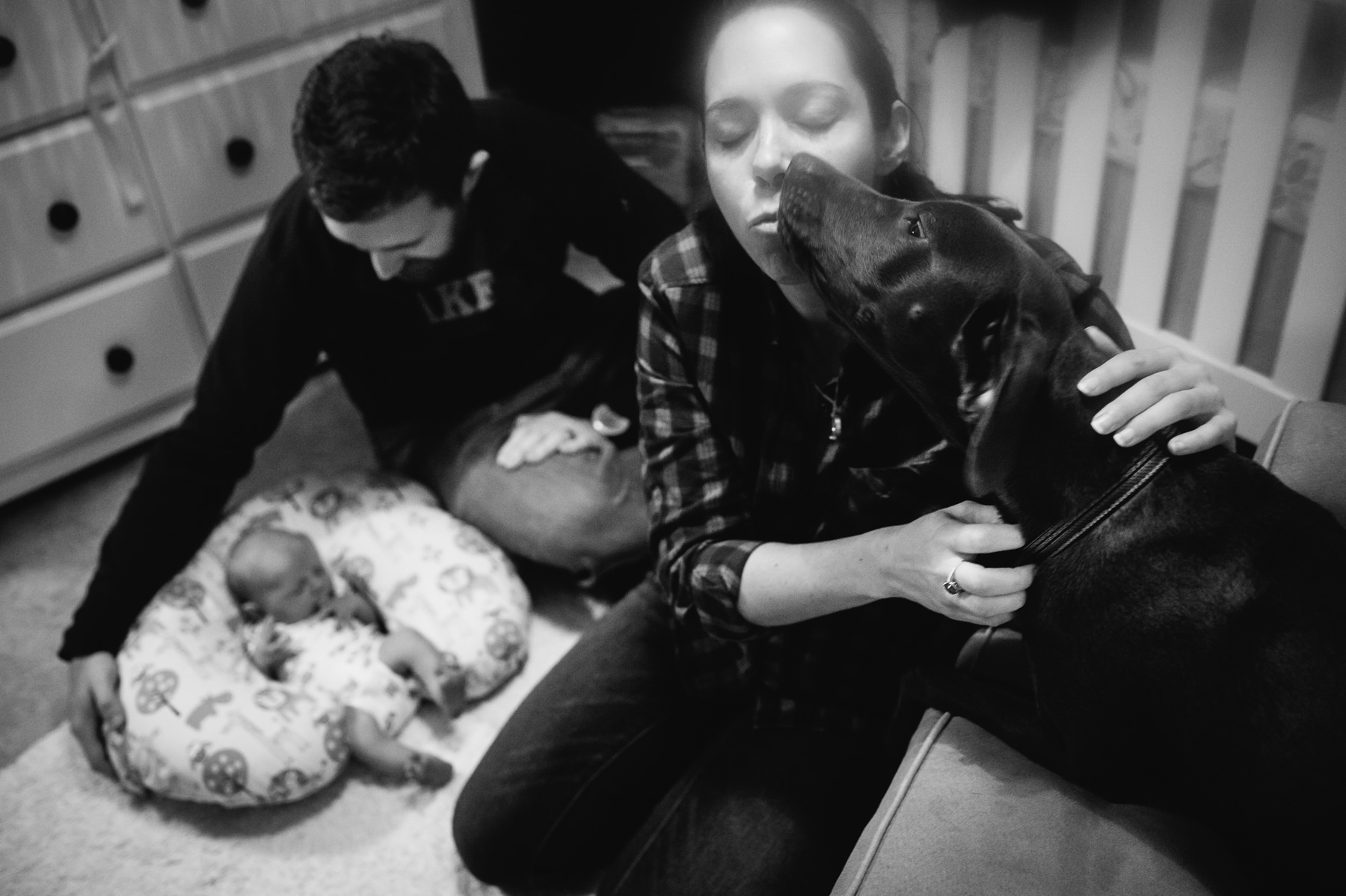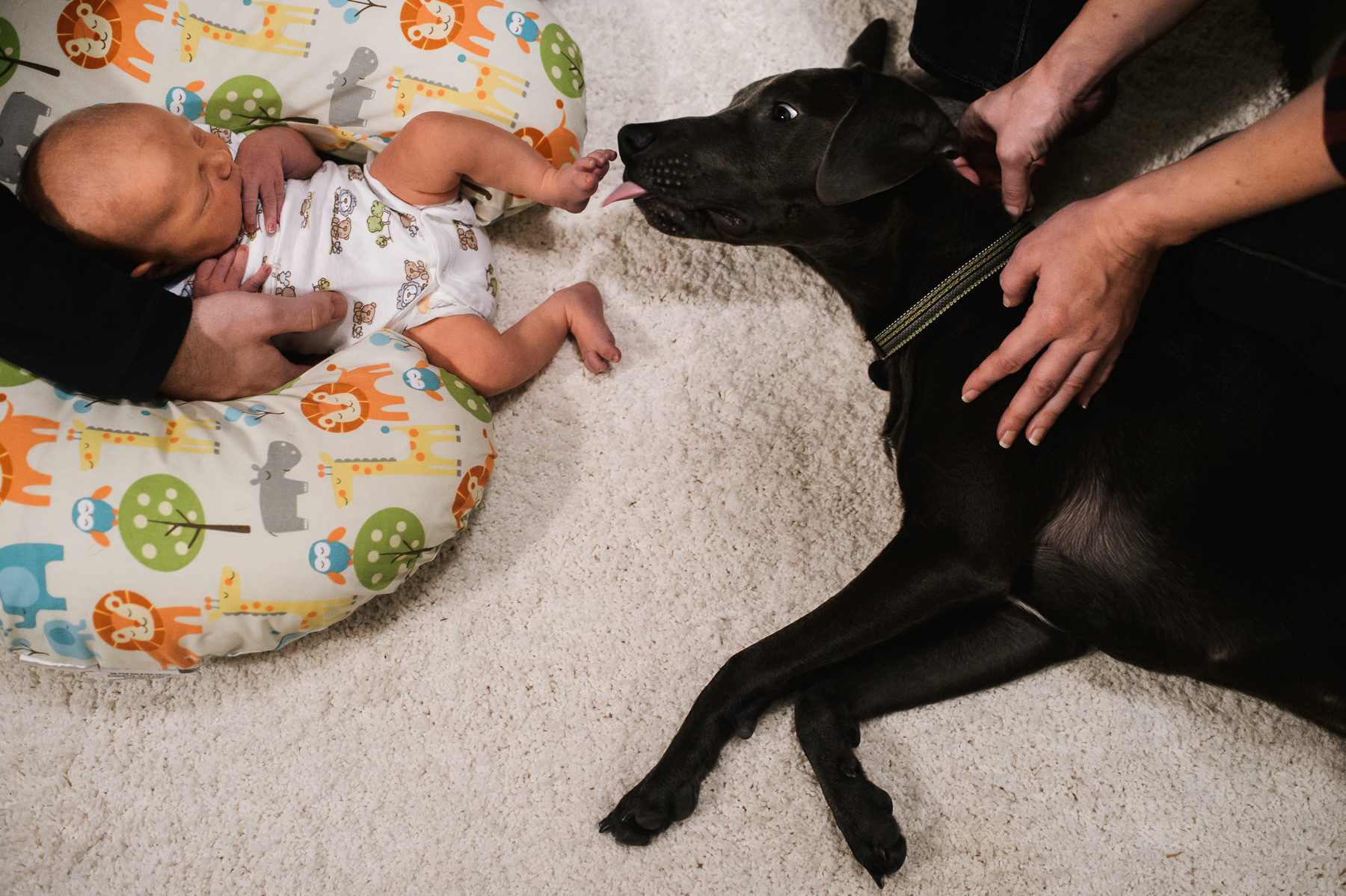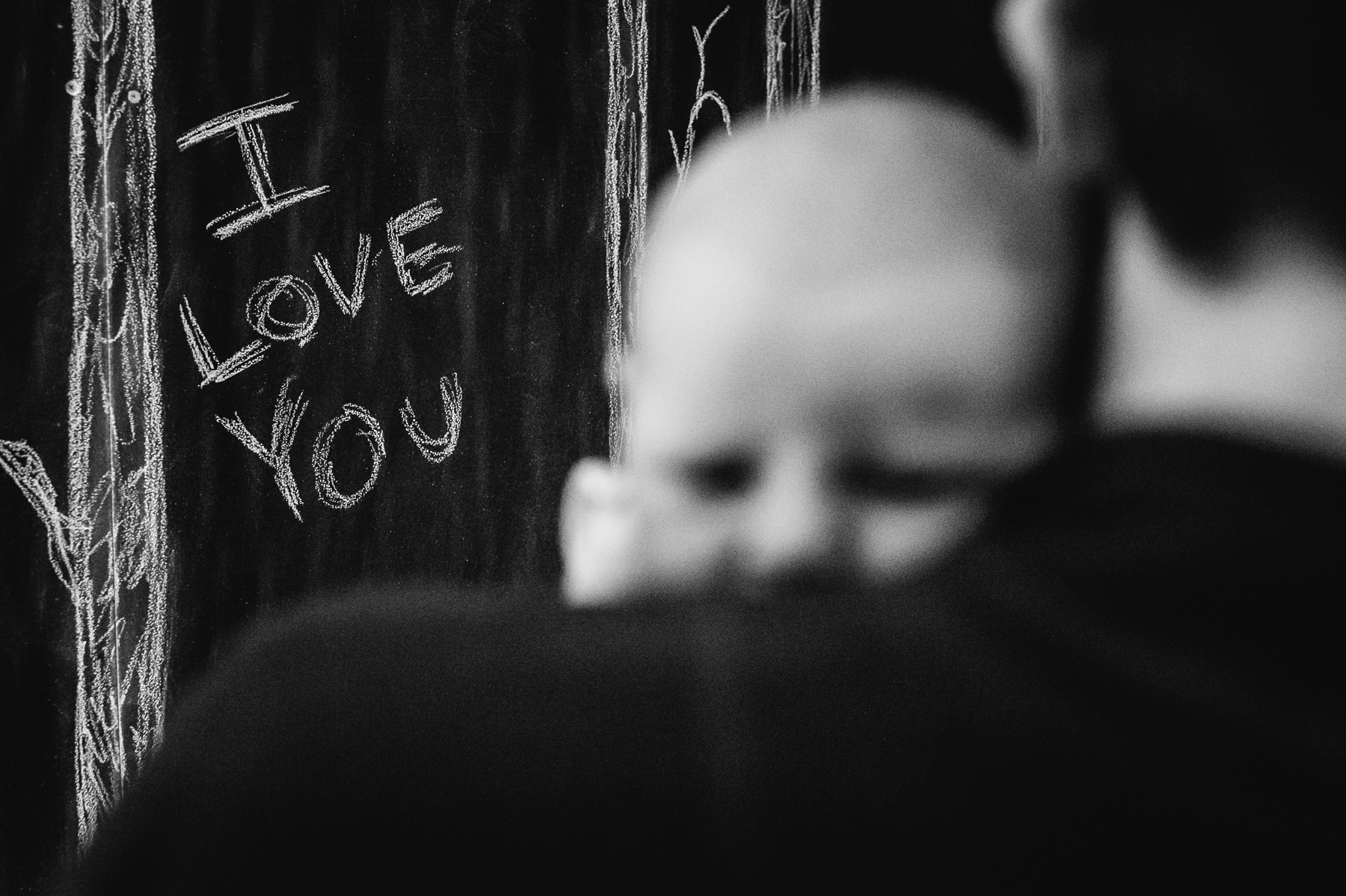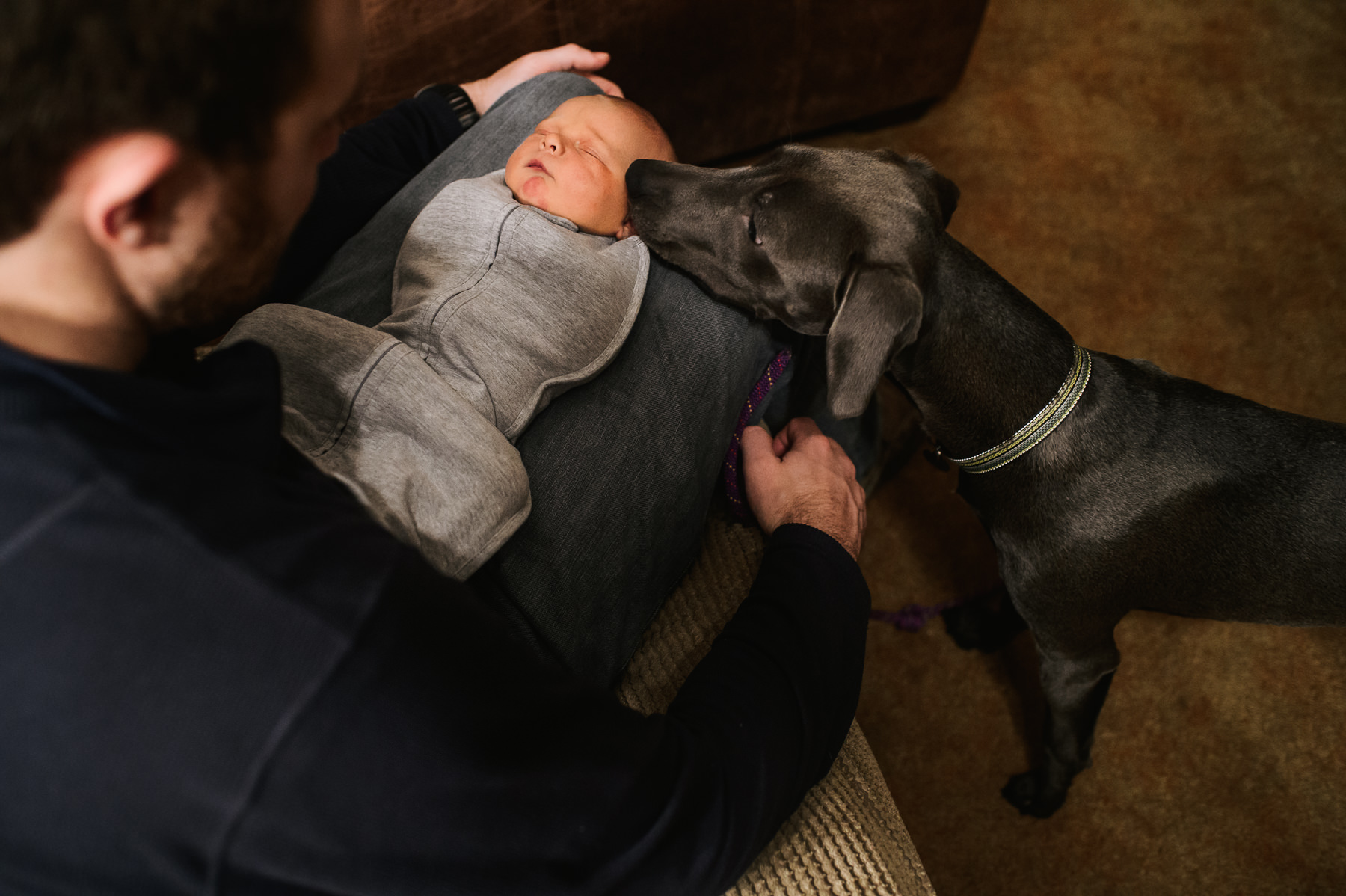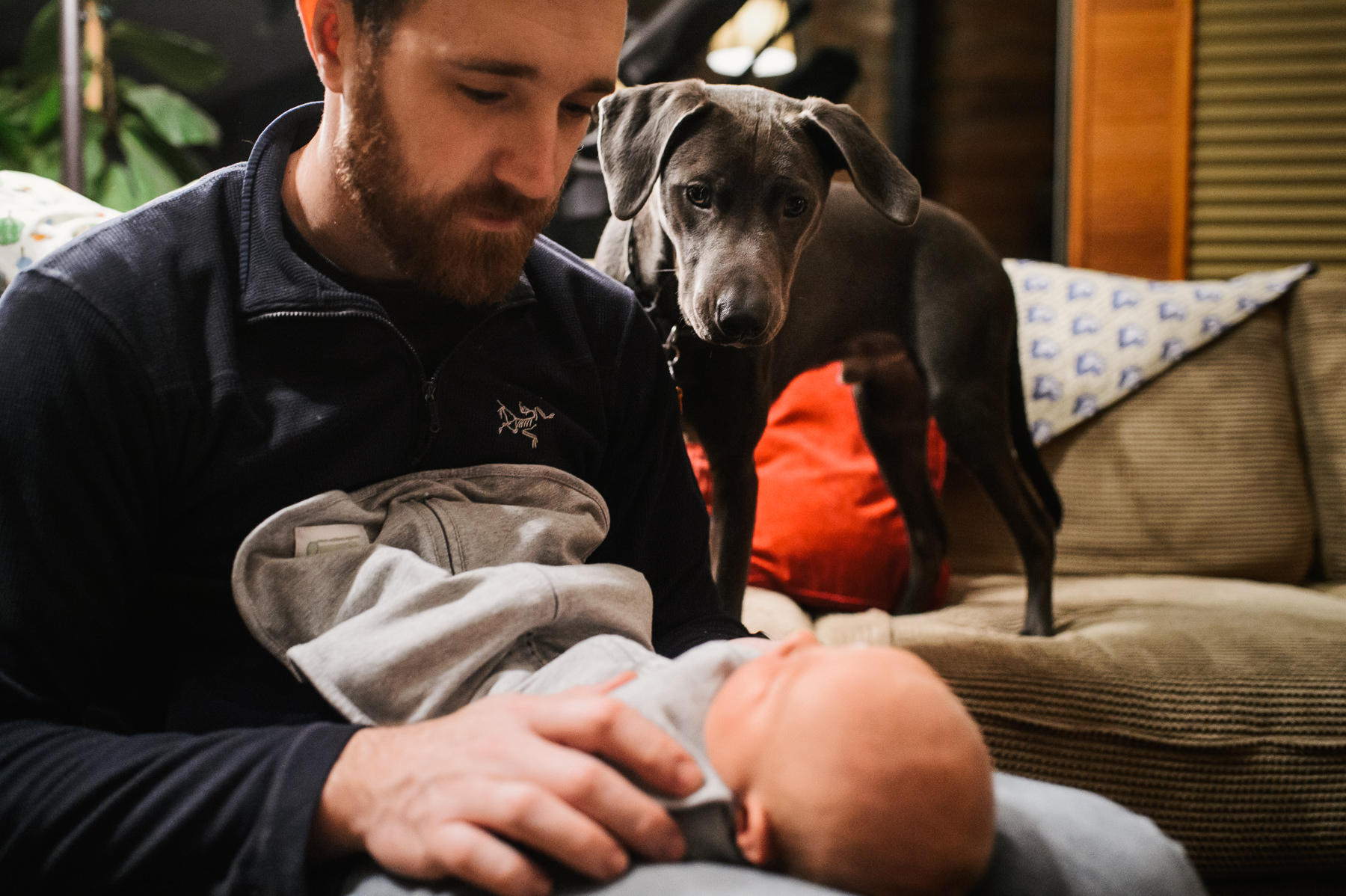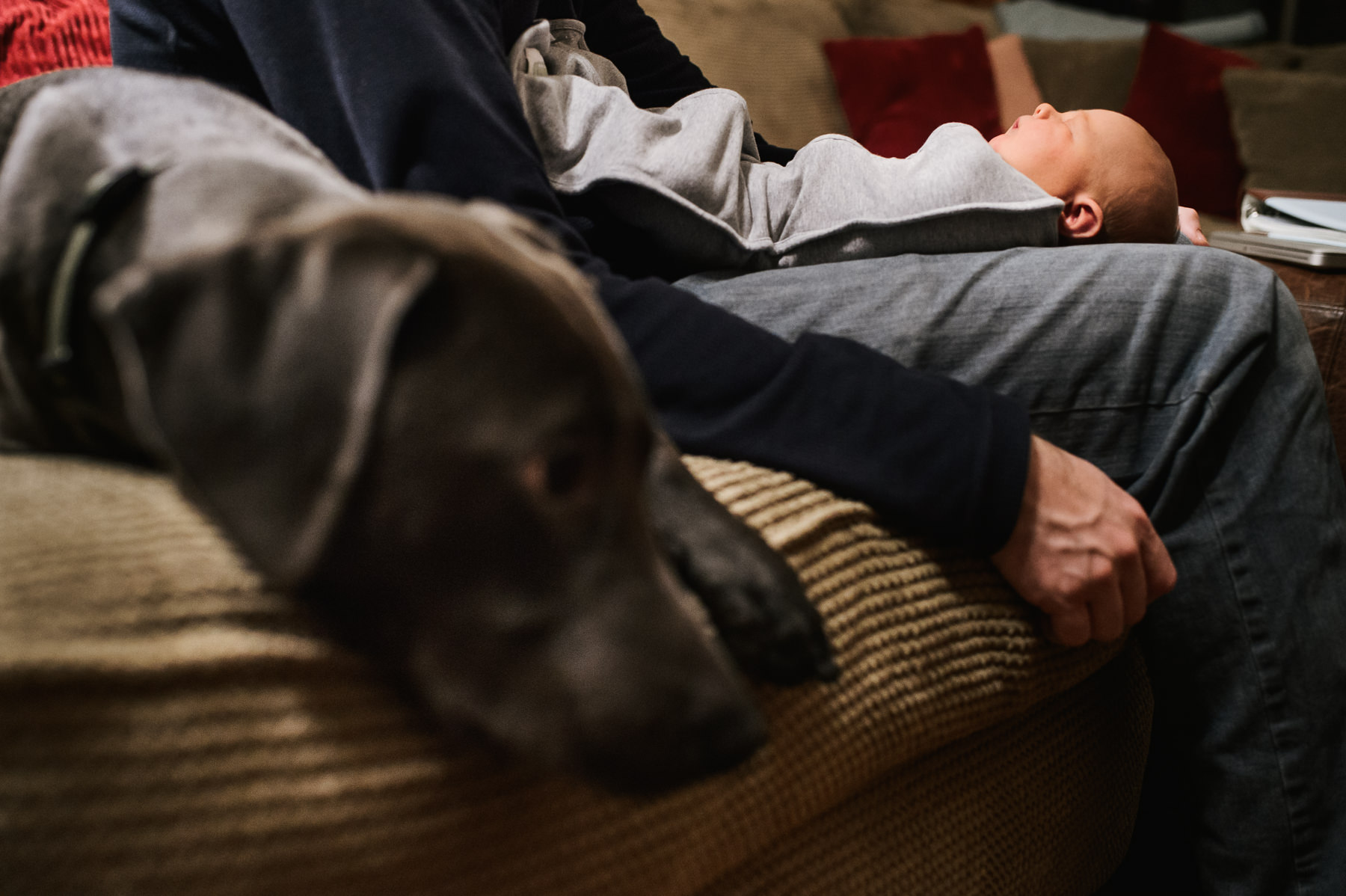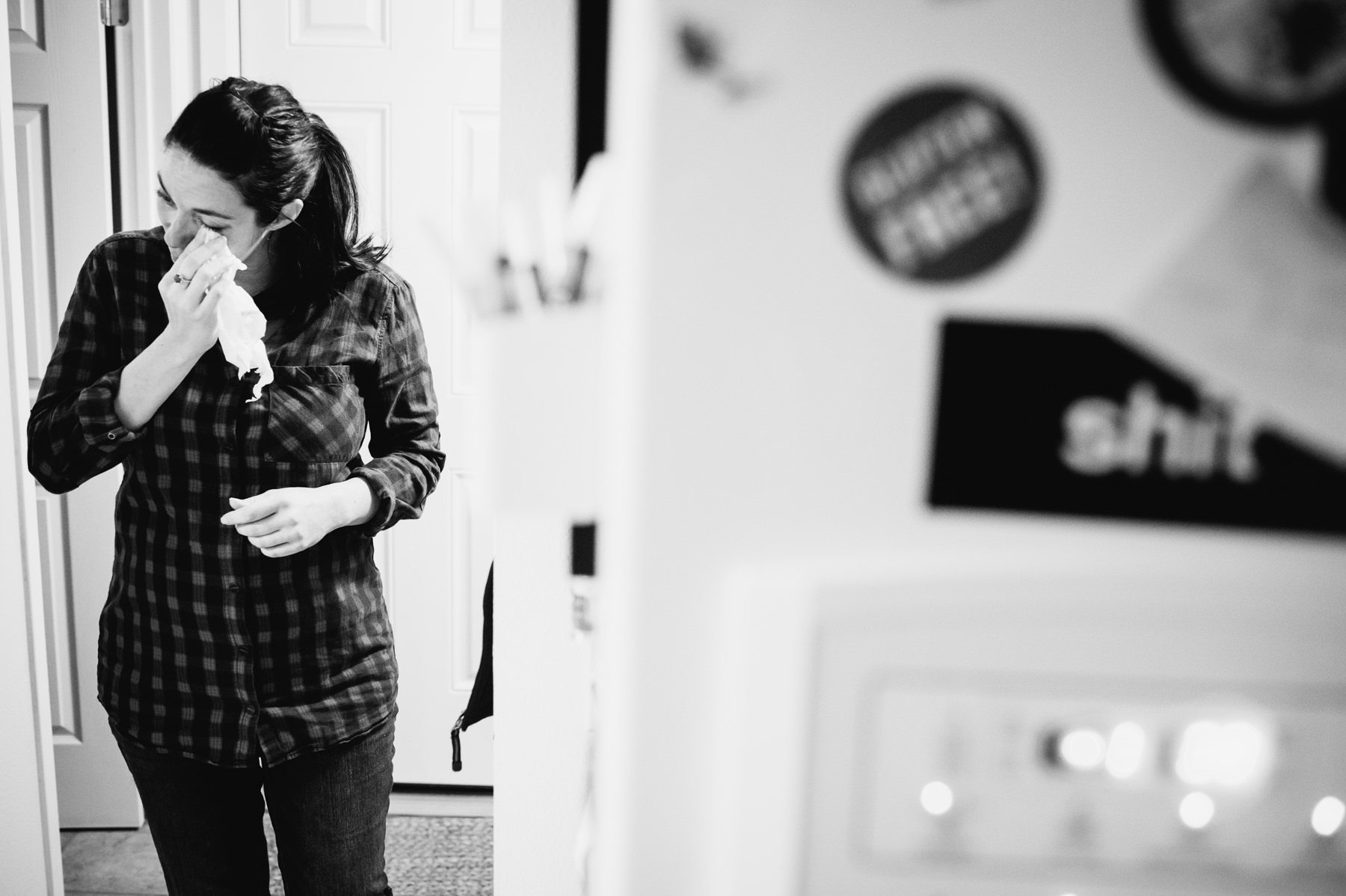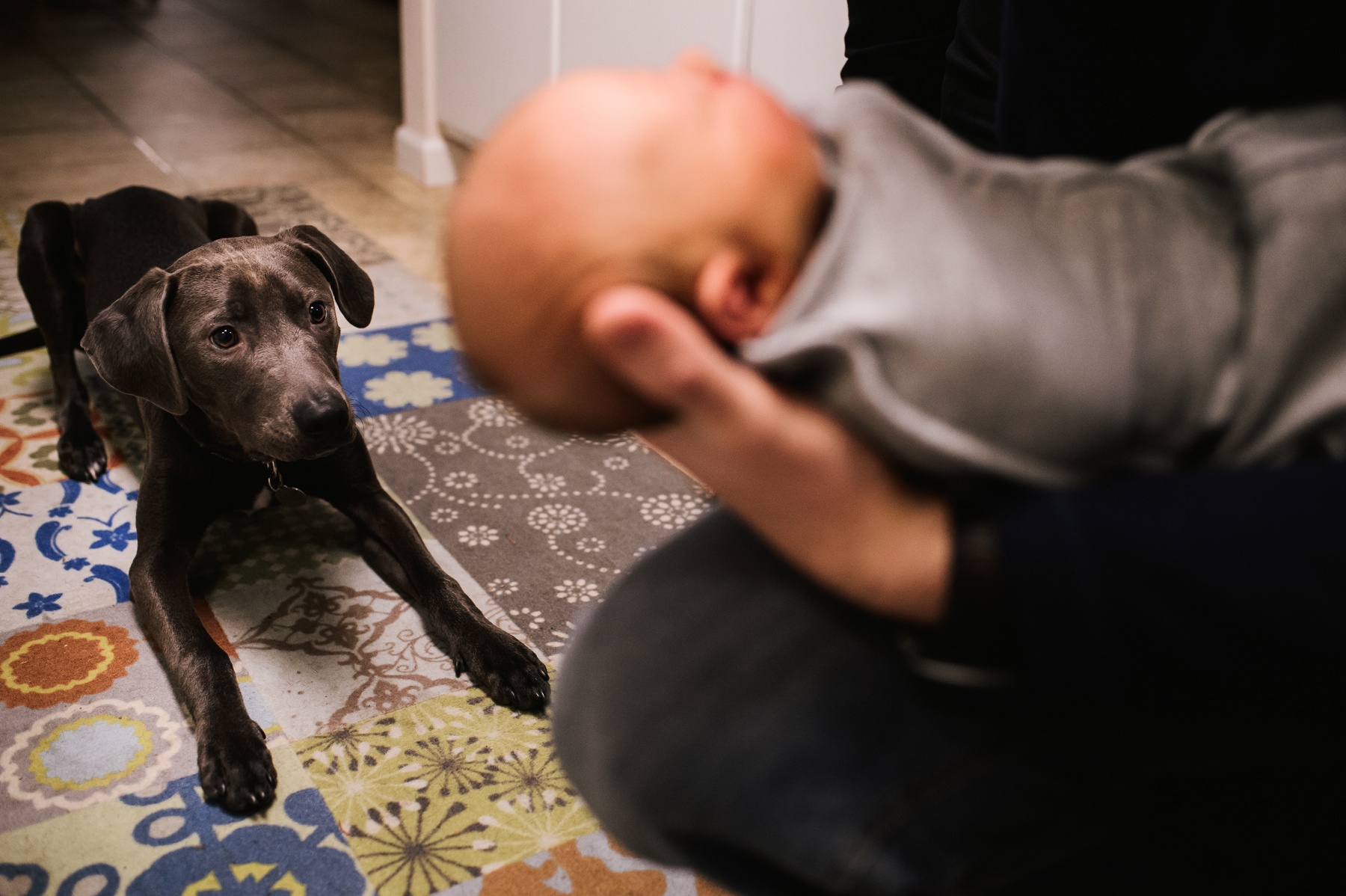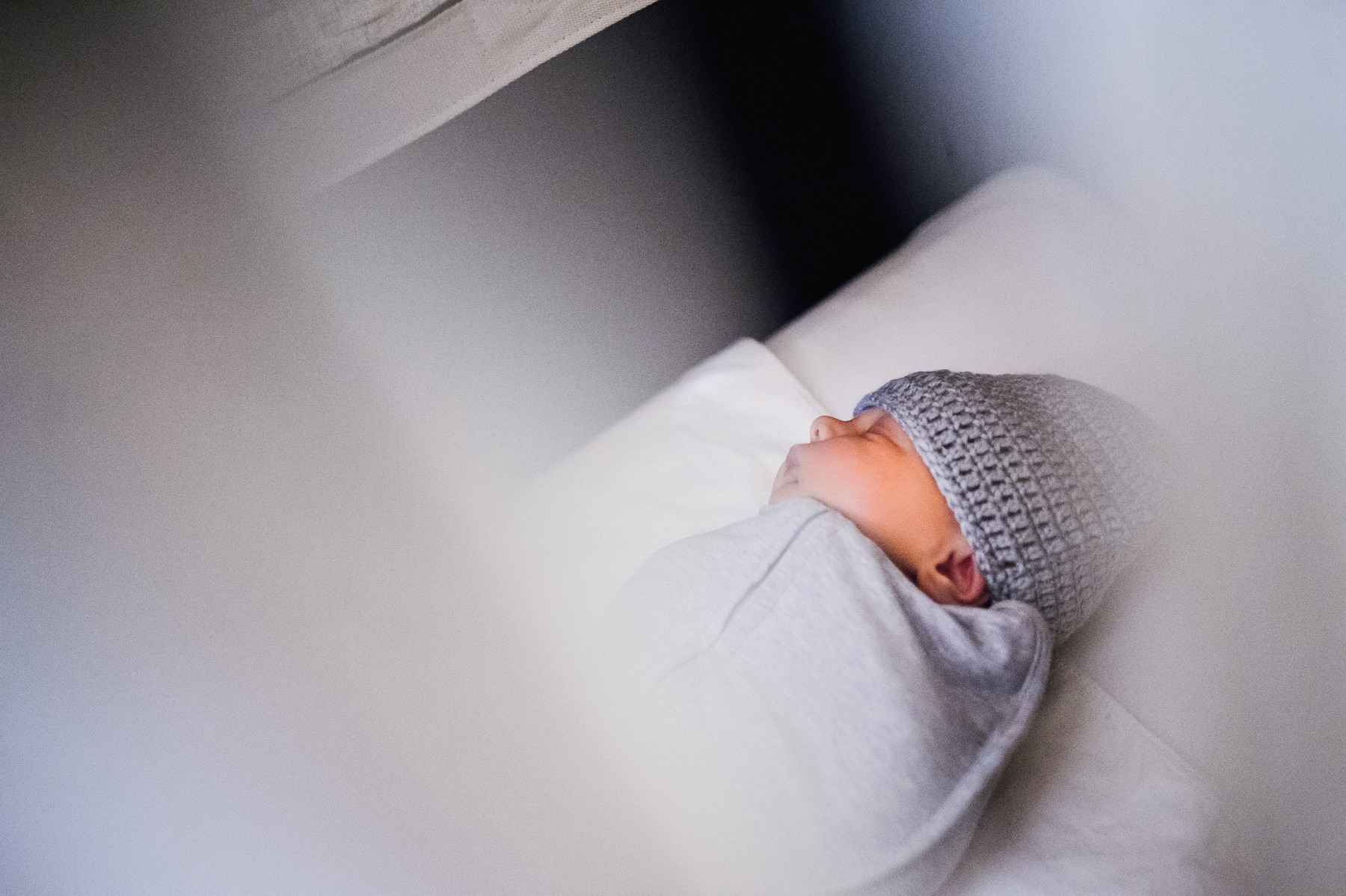 All Photos by Seattle Photographer Logan Westom