For Danielle and George their perfect wedding day meant being surrounded by a small gathering of close family and friends in a place that has a significant meaning to them. That place was Danielle's family's cabin on Lopez Island. Their Lopez Island wedding photos tell that special story.
Within moments of touching down on the Island I felt completely welcomed. Every car I drove past offered a subtle greeting as they raised two fingers off the stirring wheel.  When I arrived the day before the wedding I felt the same inviting sense from Danielle and their family. Together we explored a separate part of Lopez Island to take some engagement photos. Not before taking a shot of Tequila – just a little liquid courage. We enjoyed the setting sun and got some stunning photos around Fishermans Bay.
The next day the island was covered in a thick layer of clouds. I arrived at the family cabin and was greeted by the family's two small dogs. It was so much fun to incorporate the dogs into the photos throughout the day as they followed everyone around, tried to sneak food, and took a short nap during the ceremony. The morning was laid back as people started getting ready –  the groom tended to the stove and what was to be the dinner later that evening.
The ceremony was a special one as the eight family members watched Danielle and George share their vows in such a meaningful place. Their Lopez Island wedding took place right along the beach, on the deck of their family cabin. It provided views out to the other San Juan Islands. After the ceremony we ventured down the small bluff near the cabin and onto the beach. Danielle ditched her shoes and went bare foot on the rocky beach. It was empty, quiet, and the most beautiful space on the island.
Before I left to catch the last ferry off the Island we captured some pictures with Danielle's Grandmother's favorite blue umbrella that she used to carry everywhere. Their Lopez Island wedding photos are now an added special memory at the important location to Danielle and George.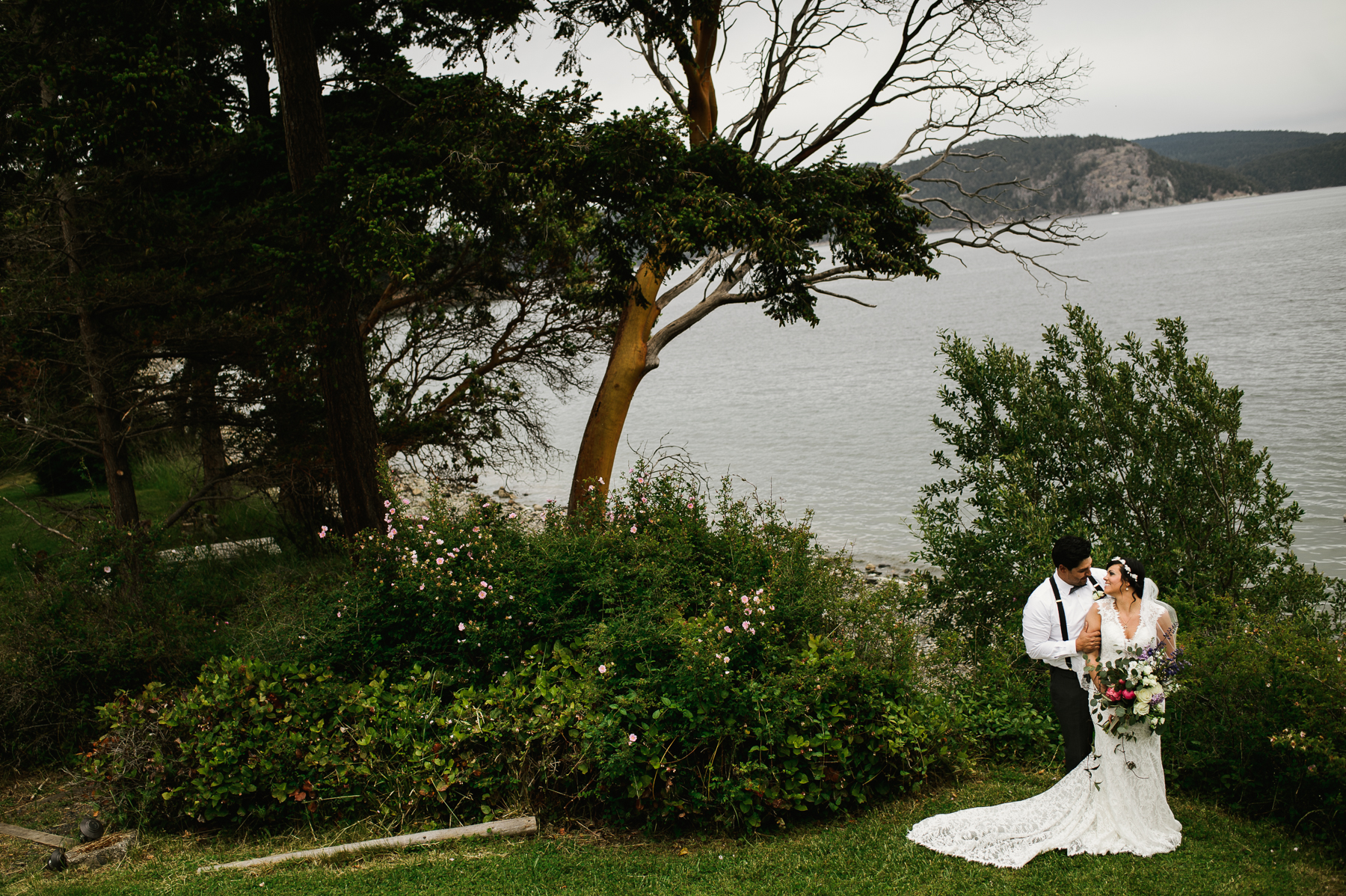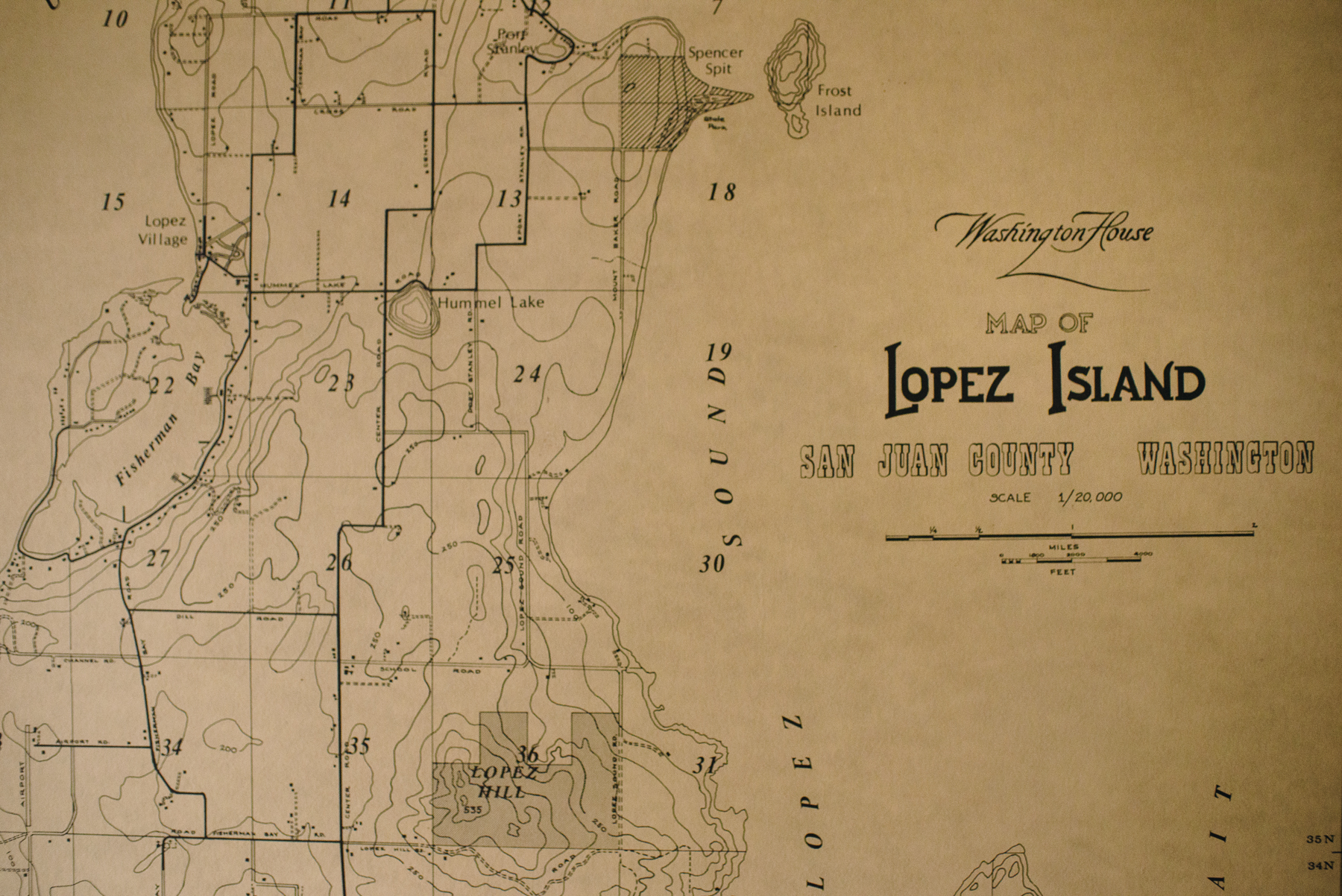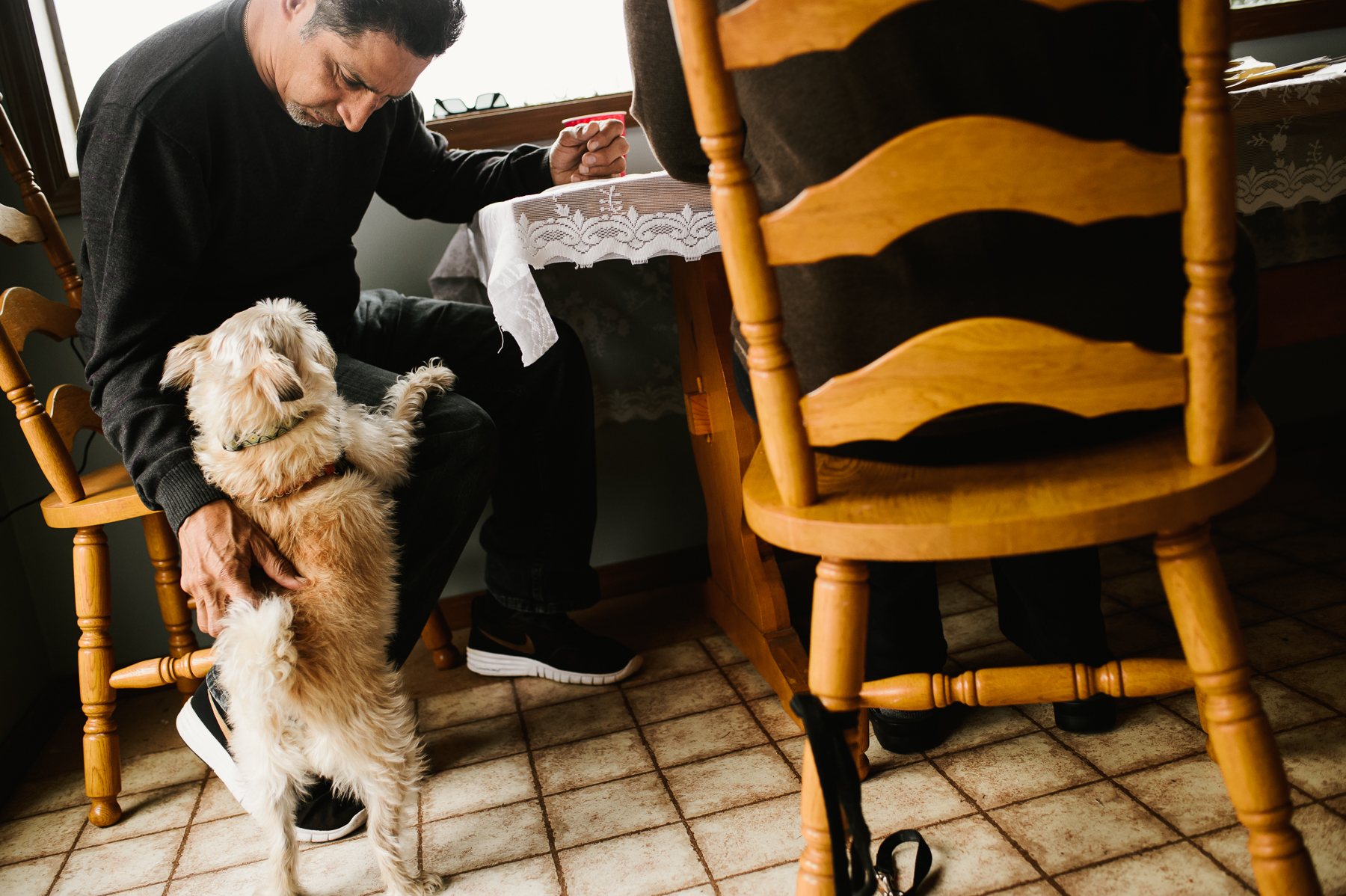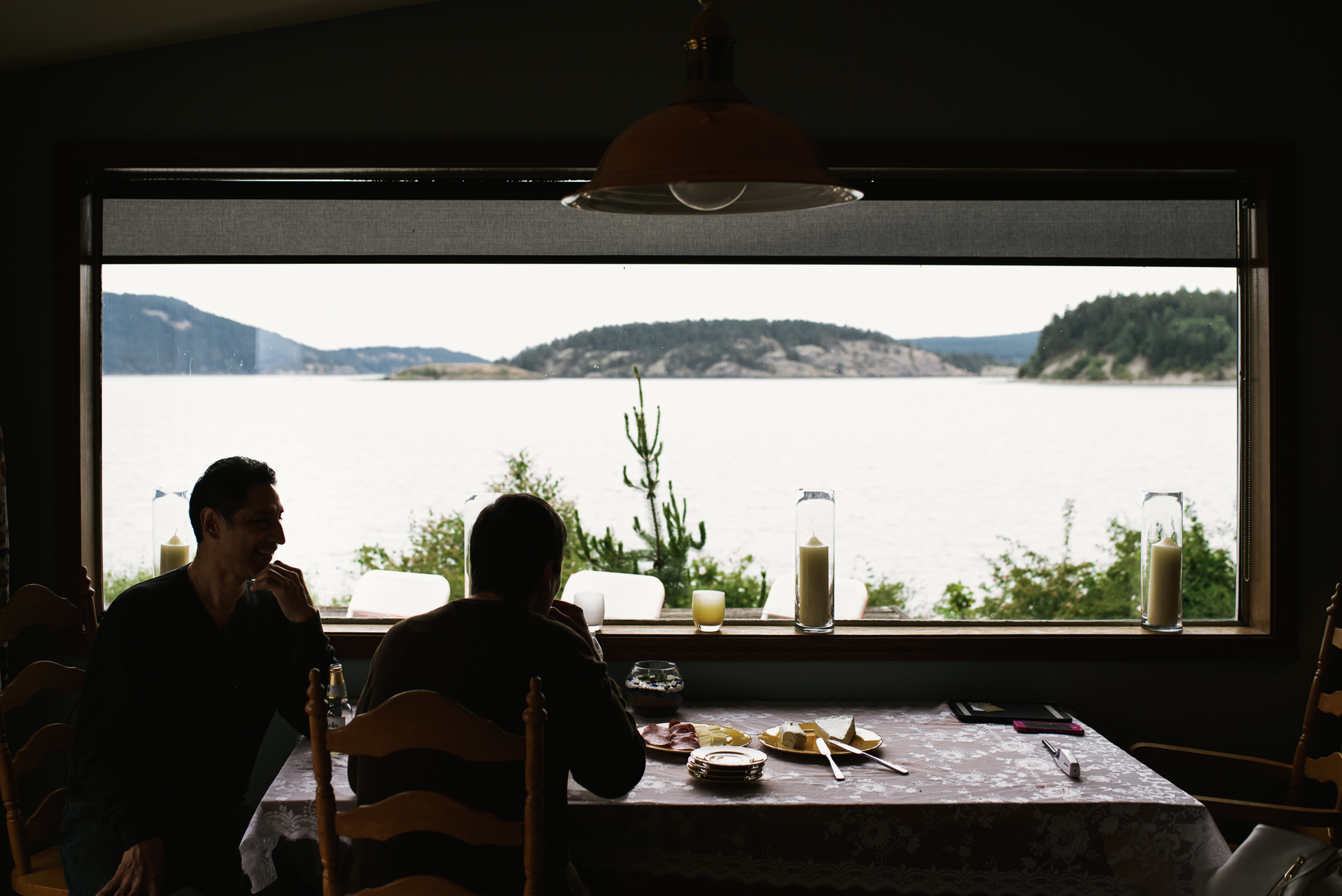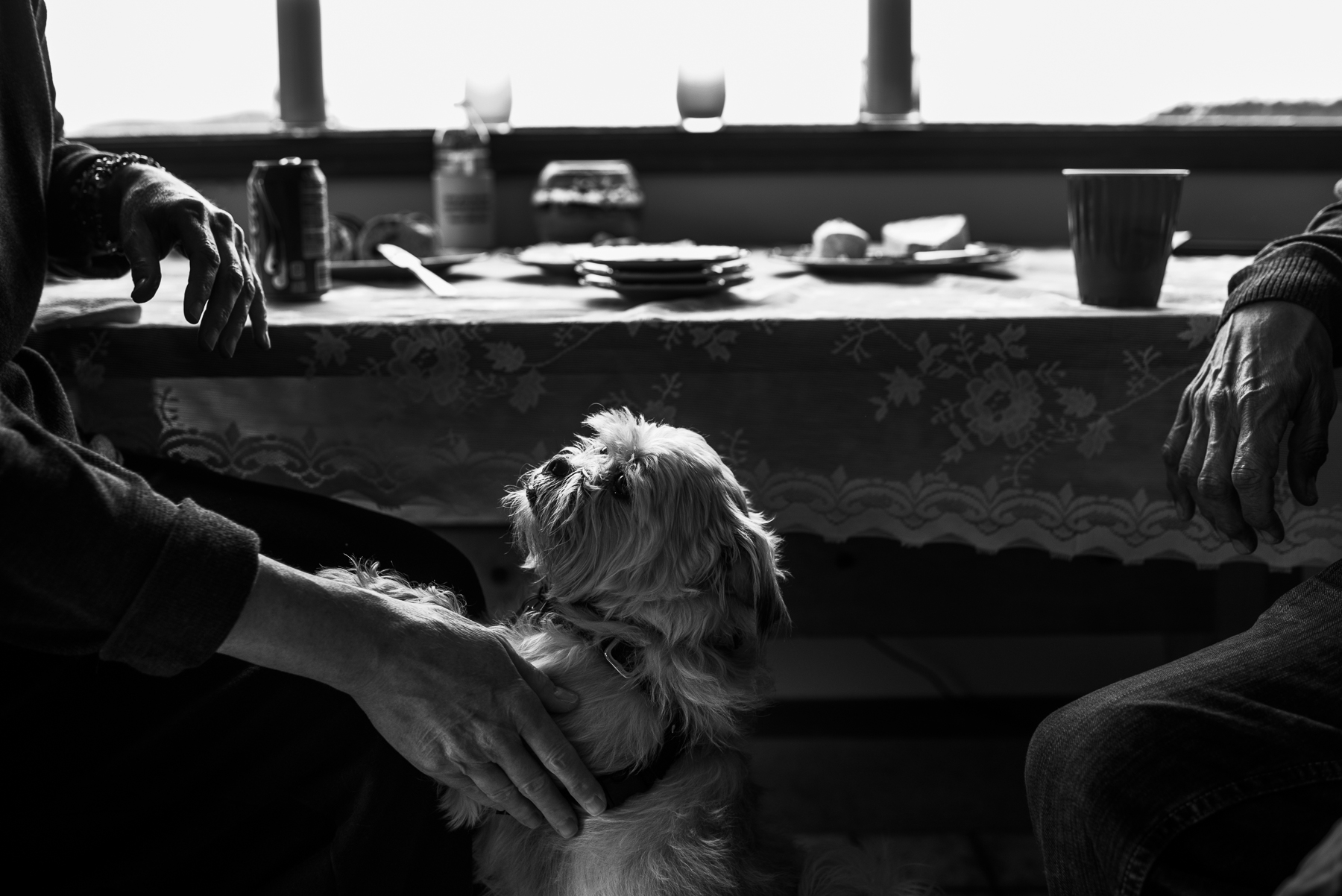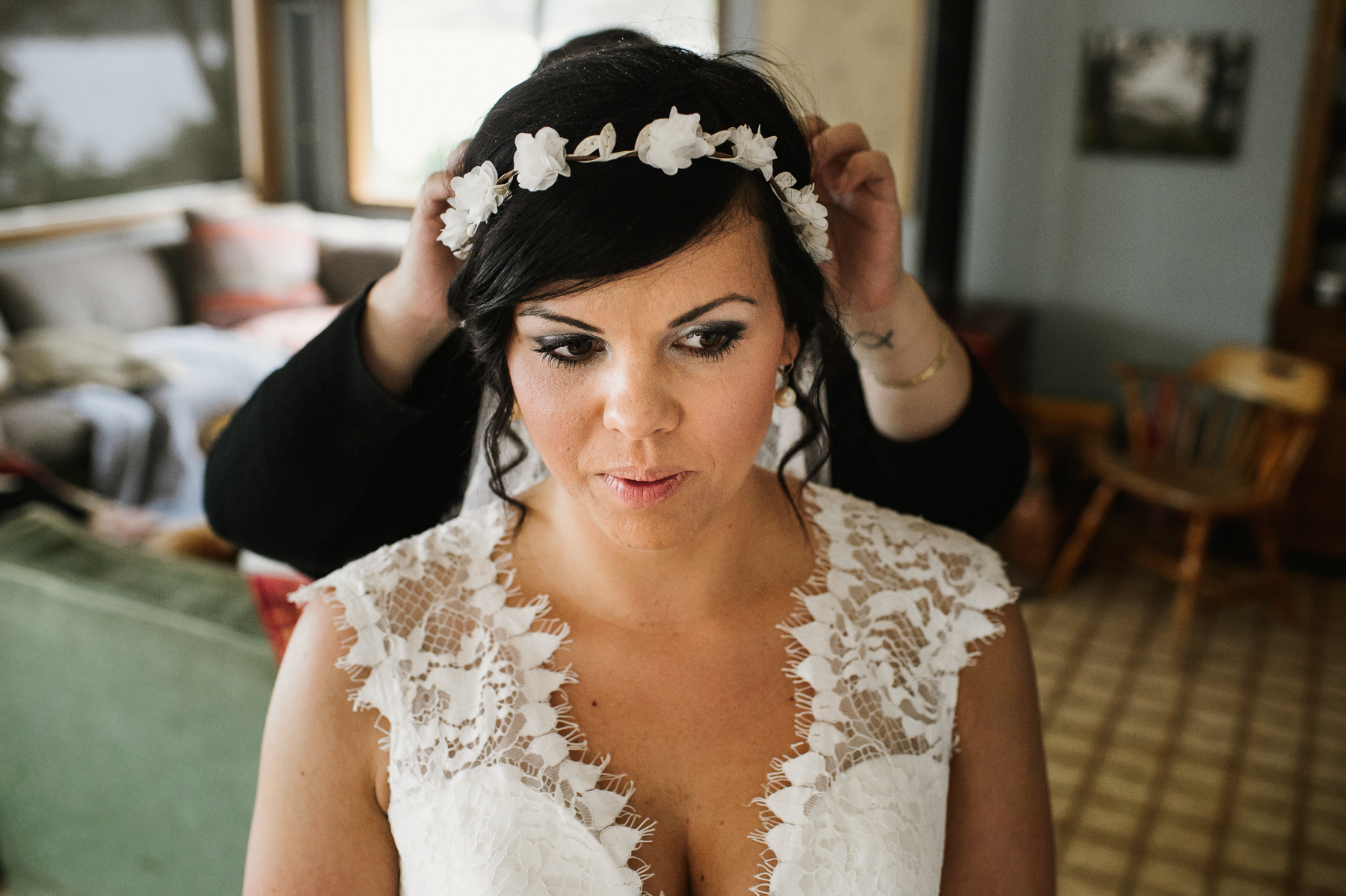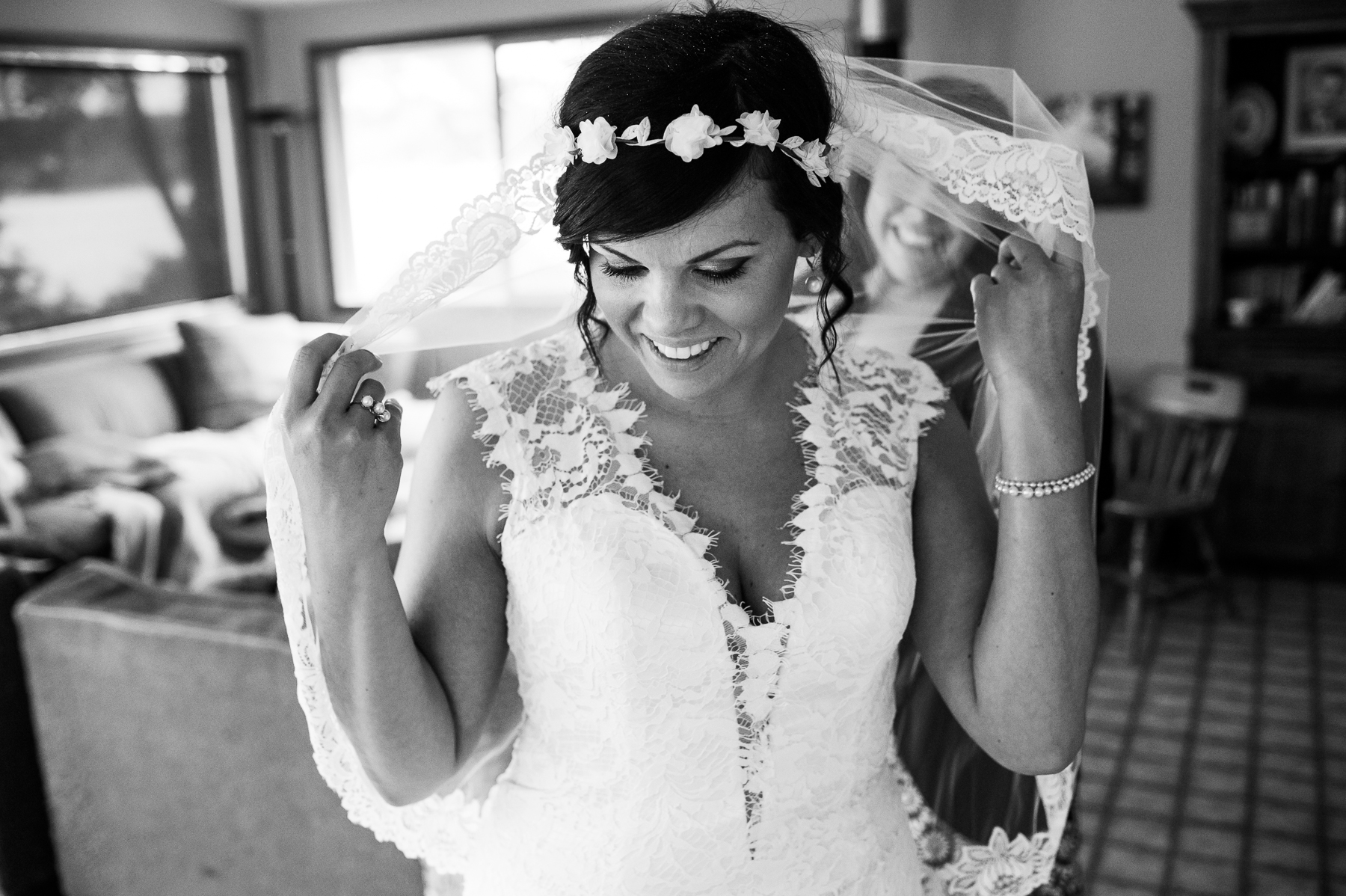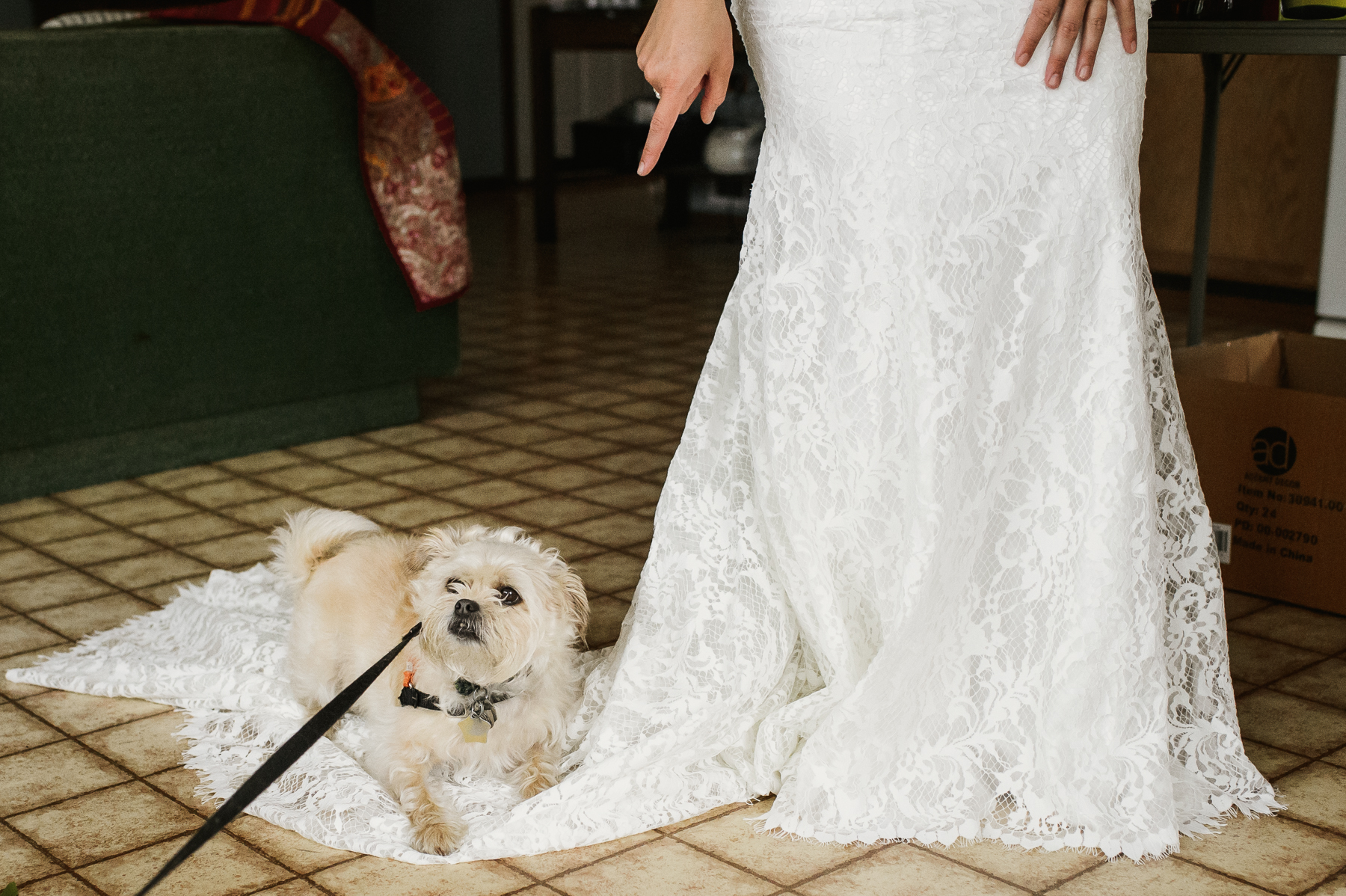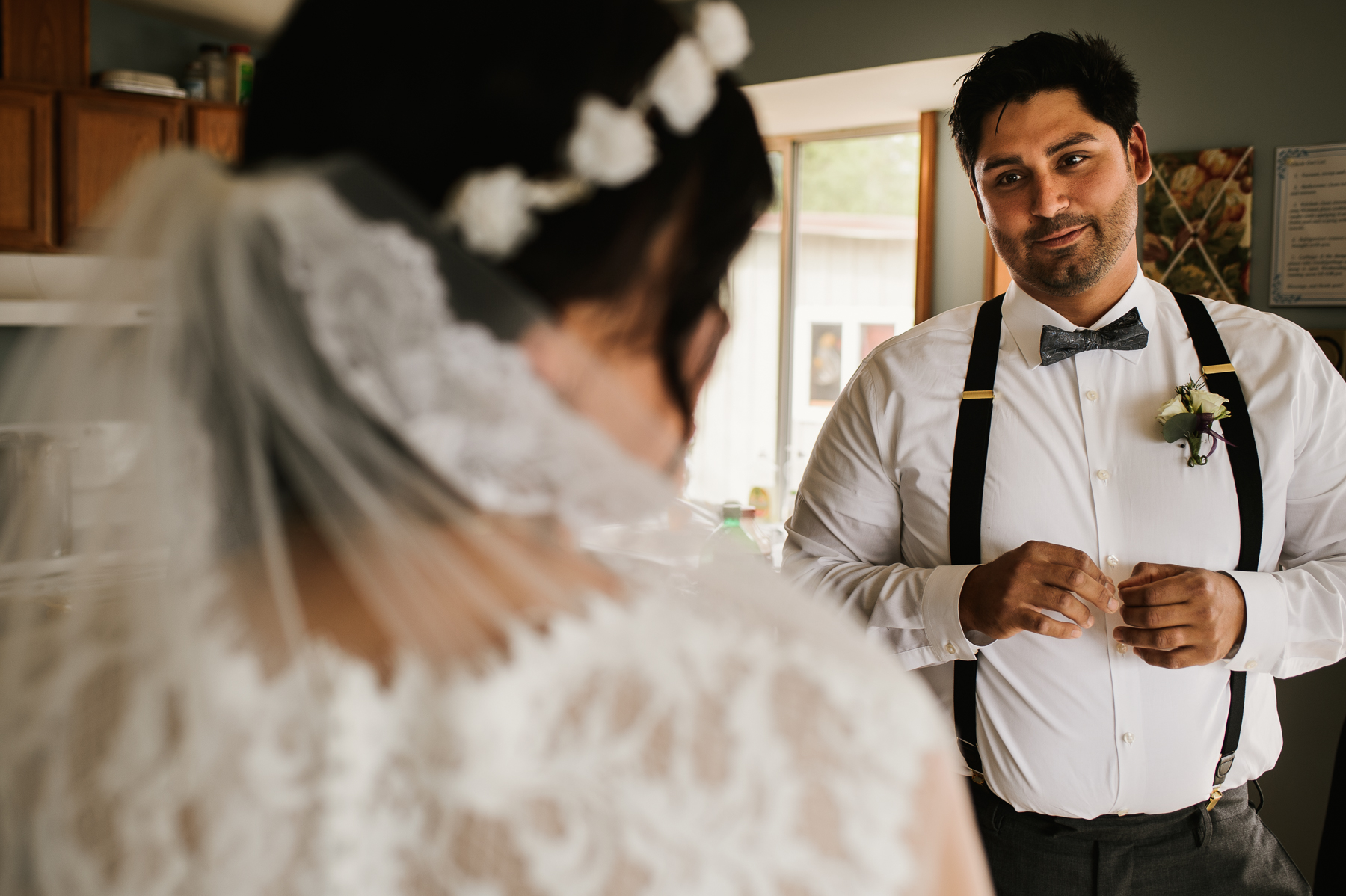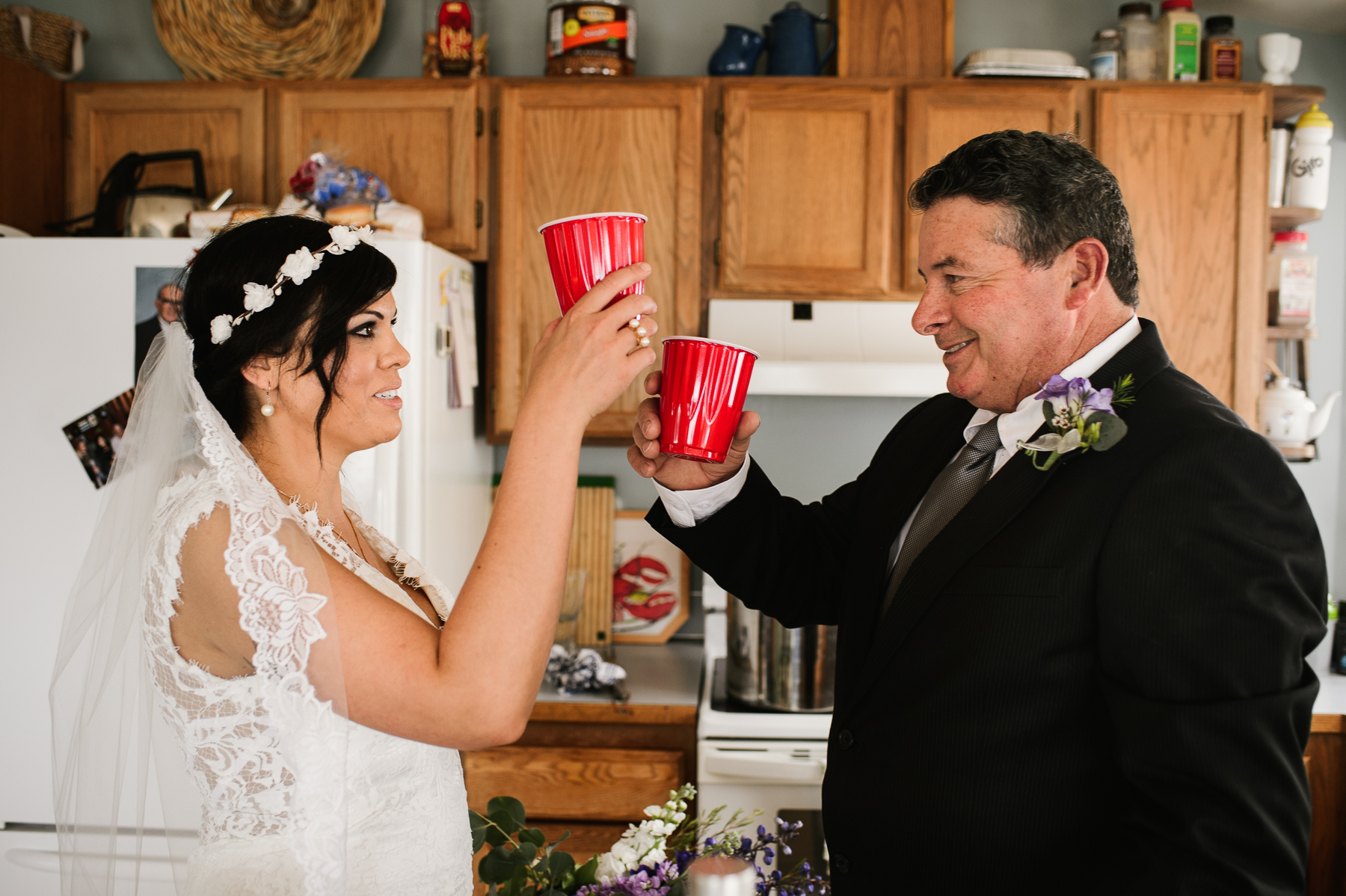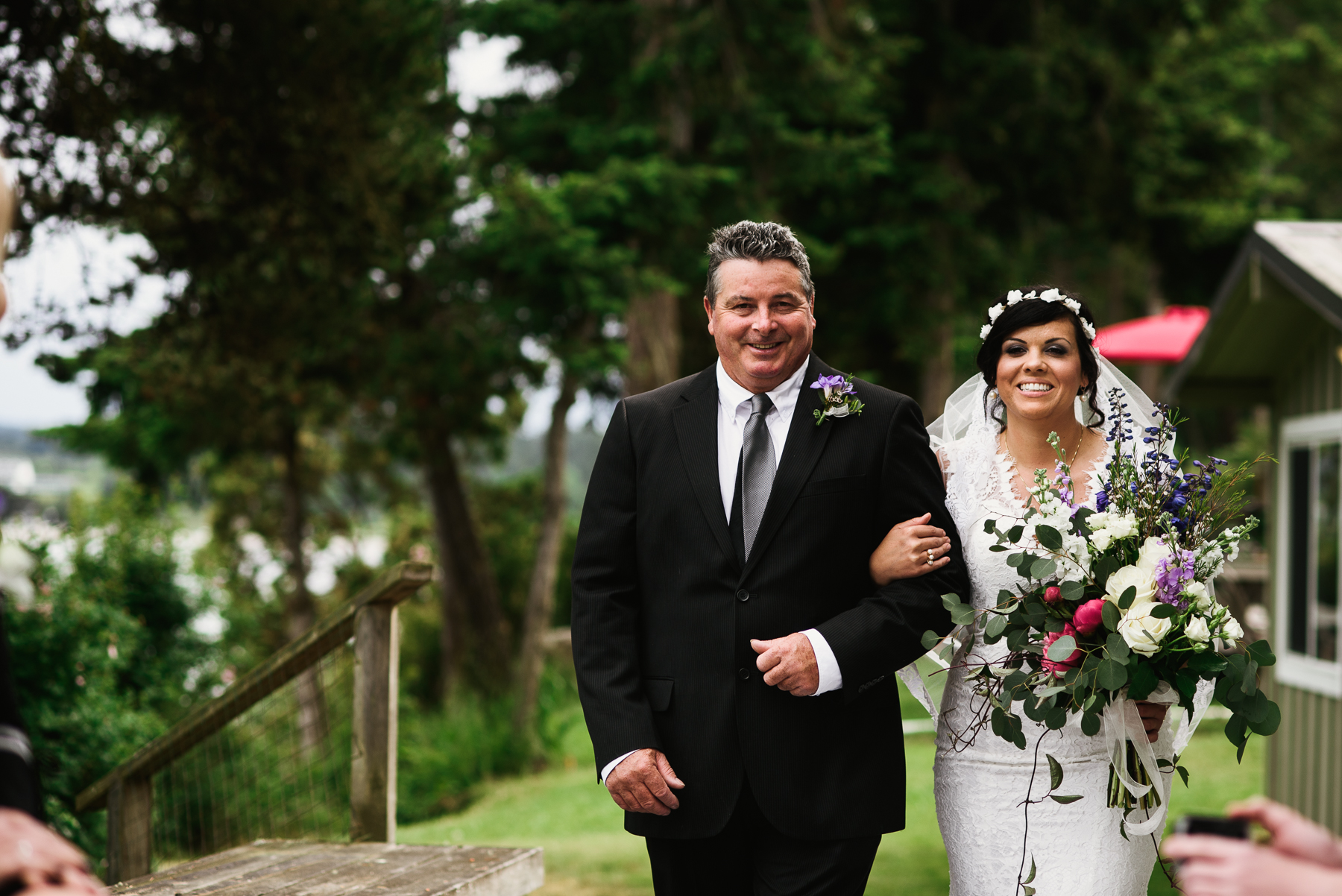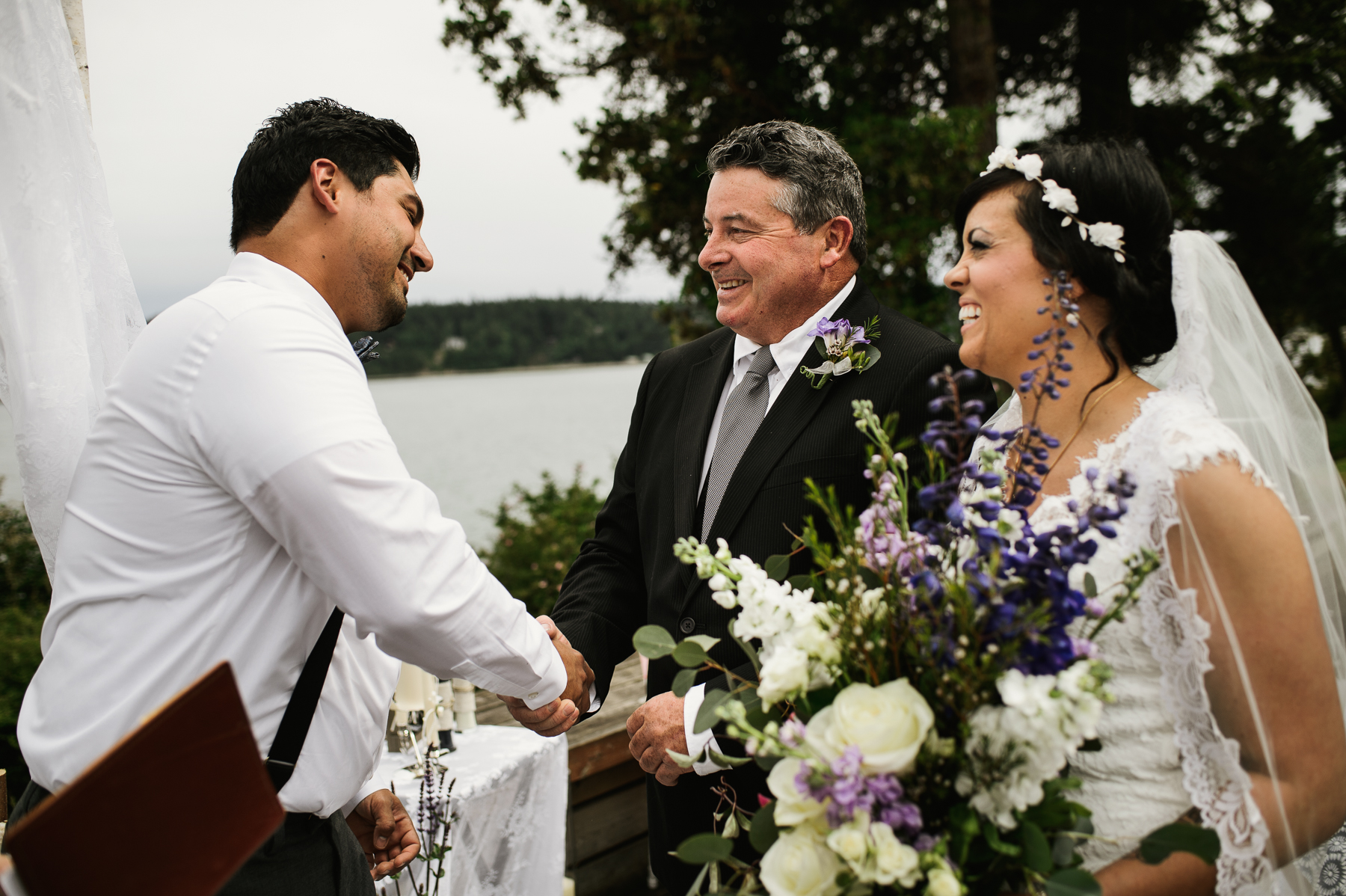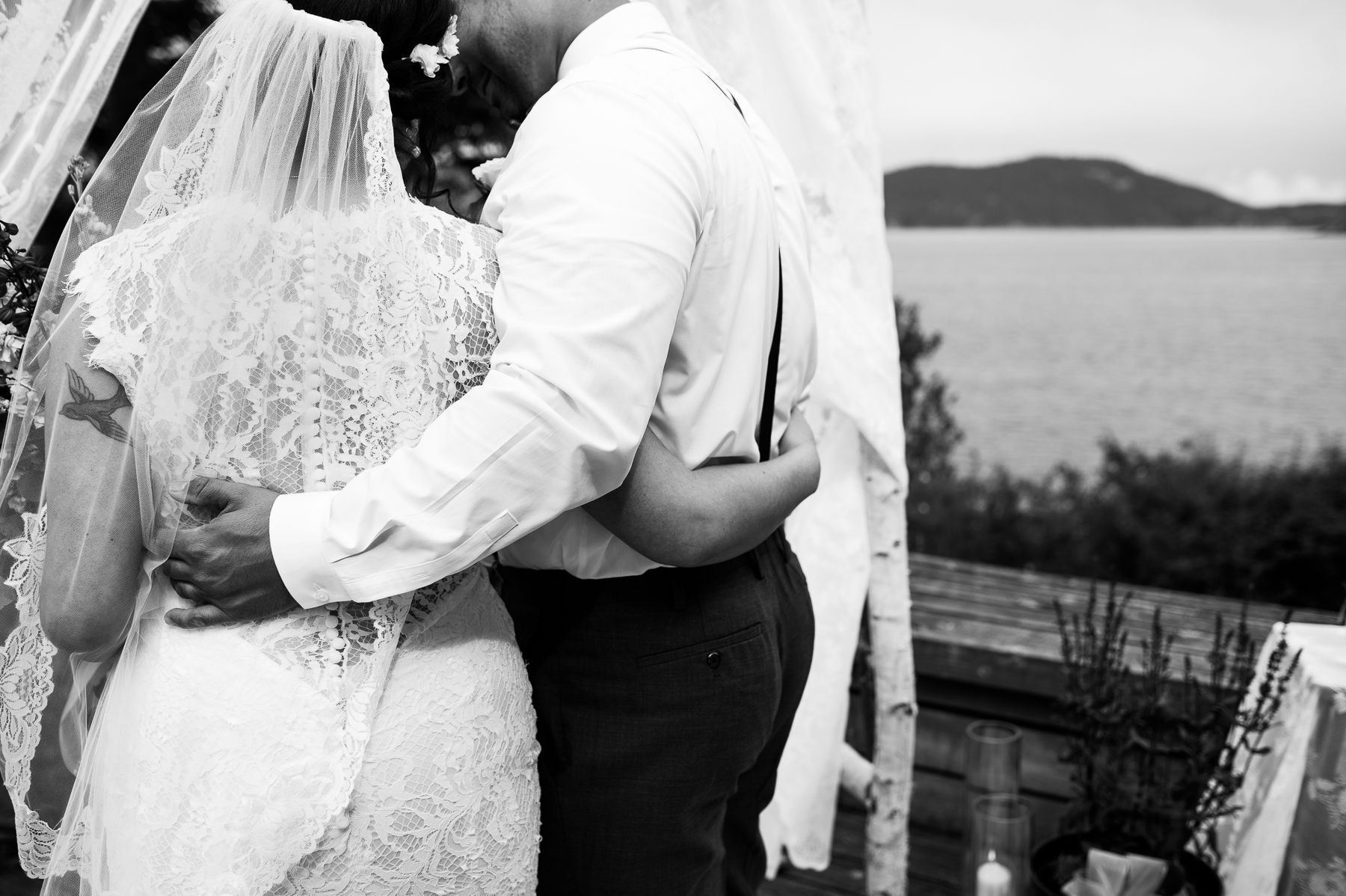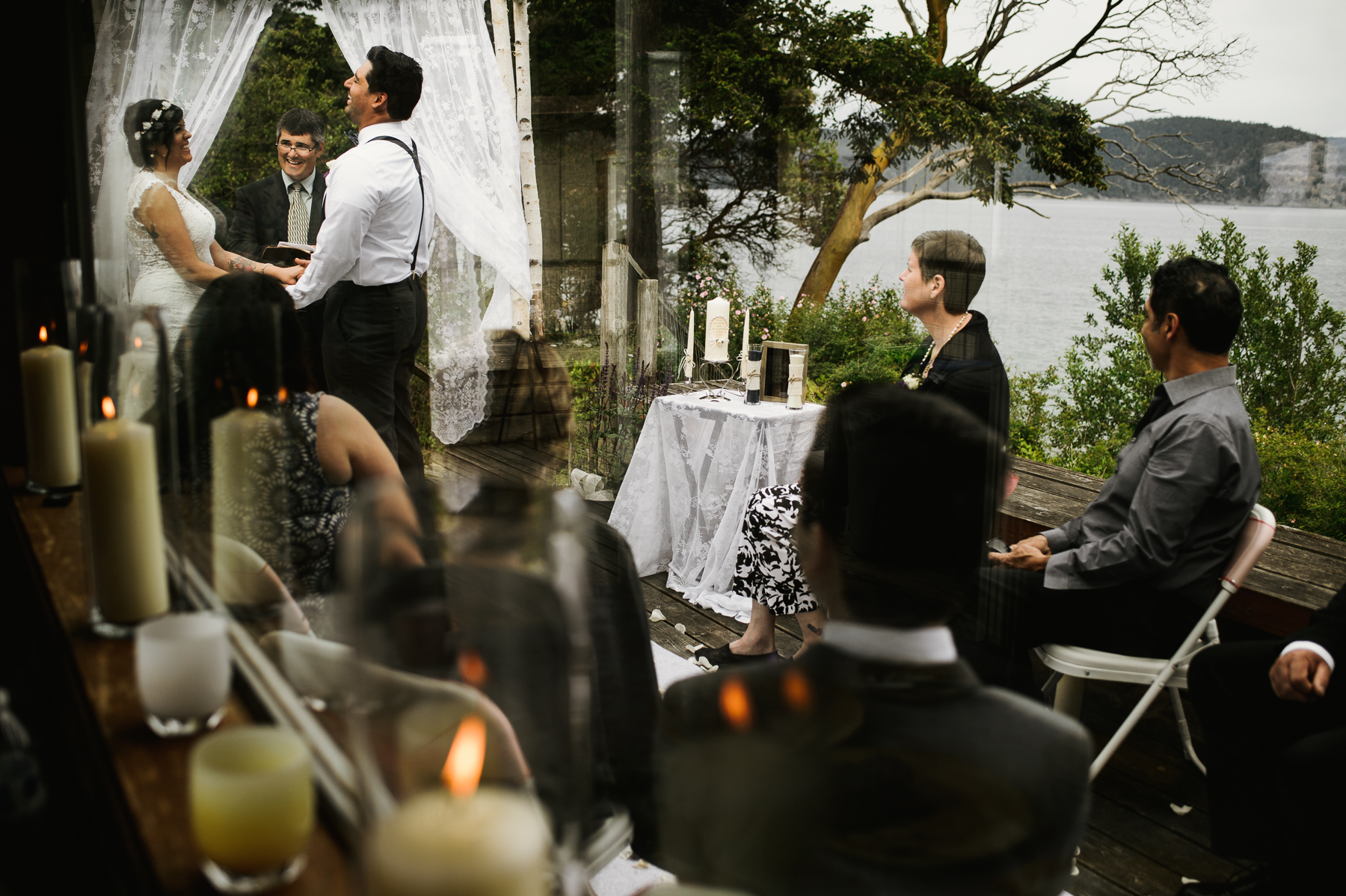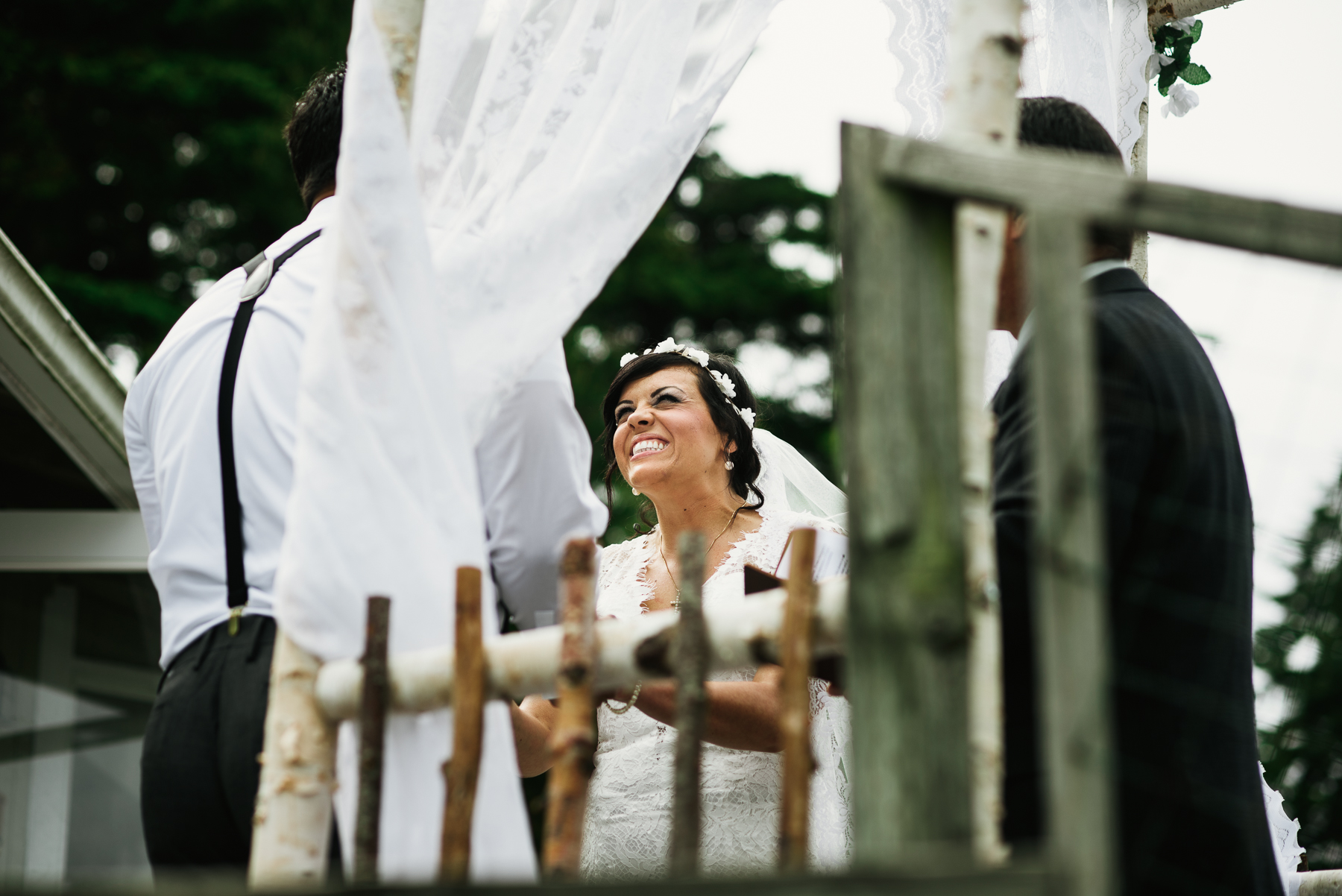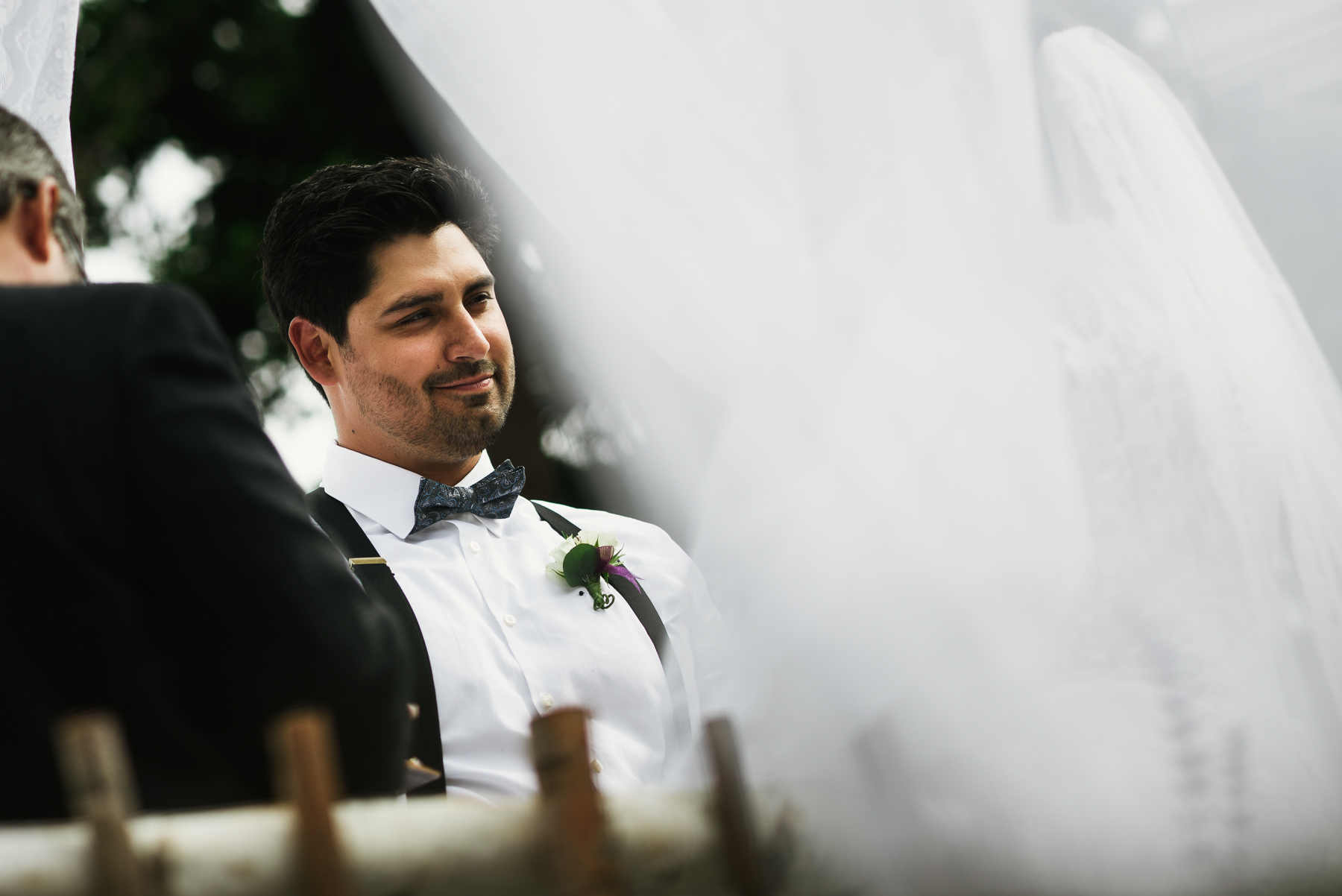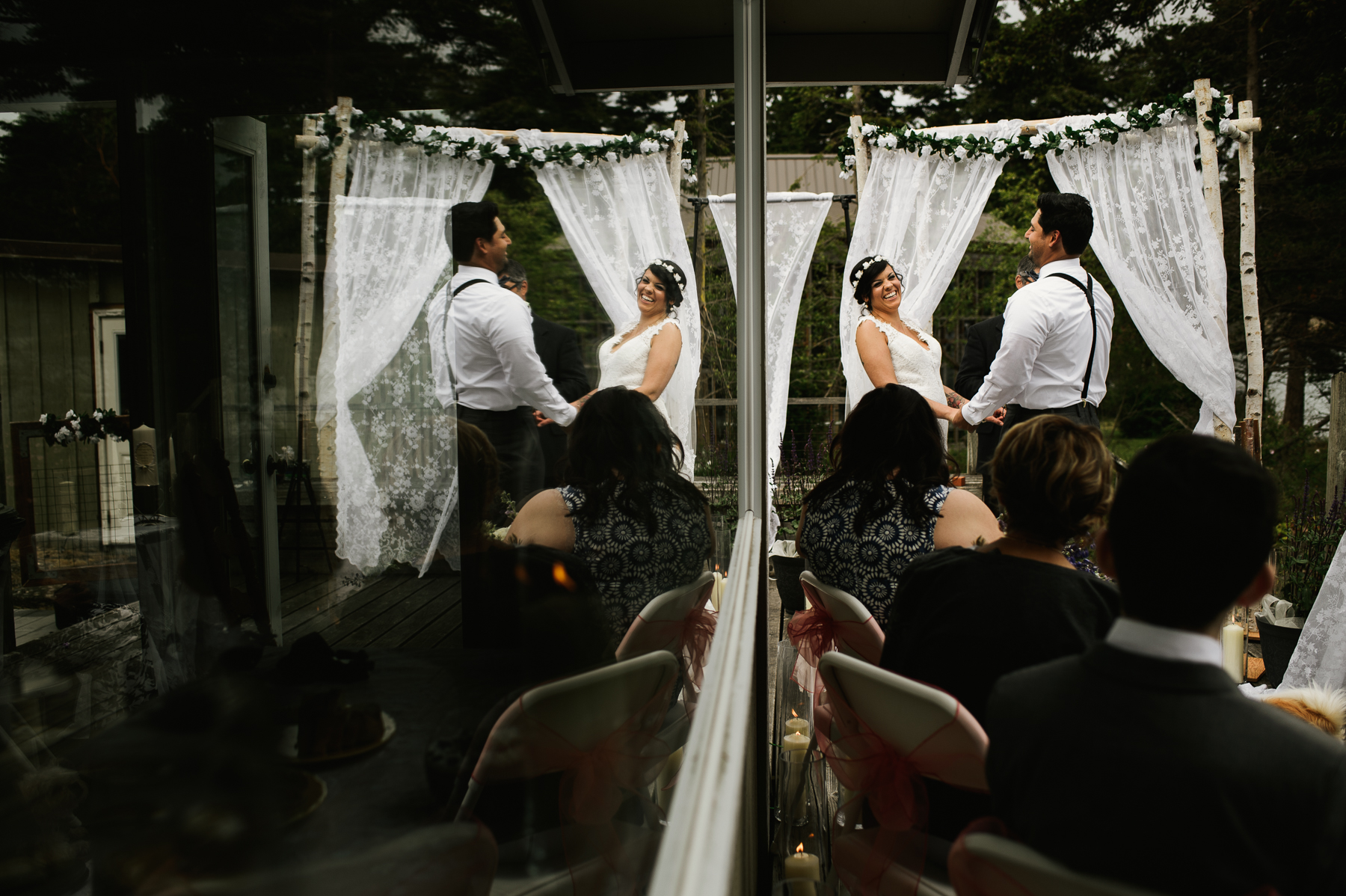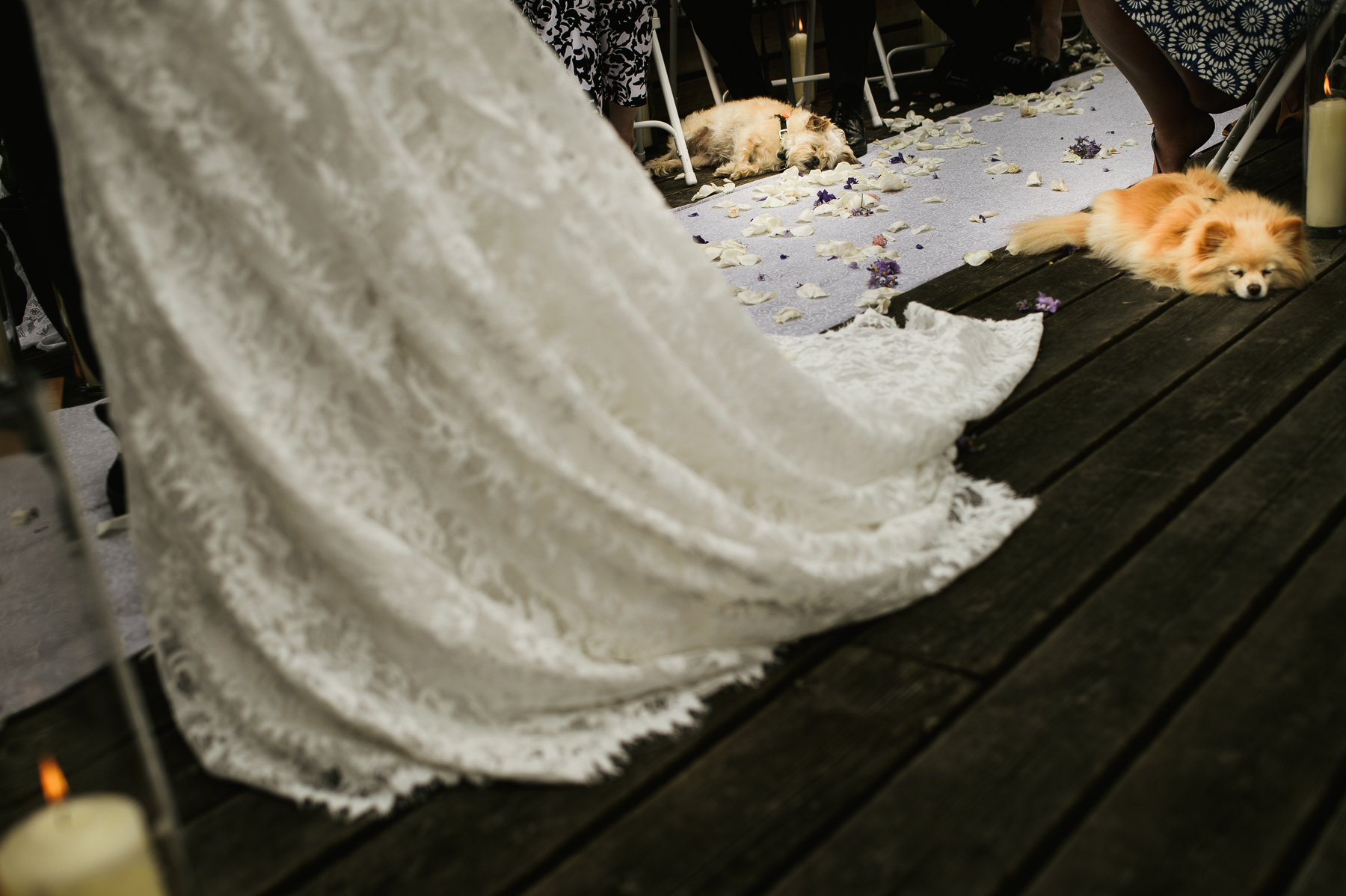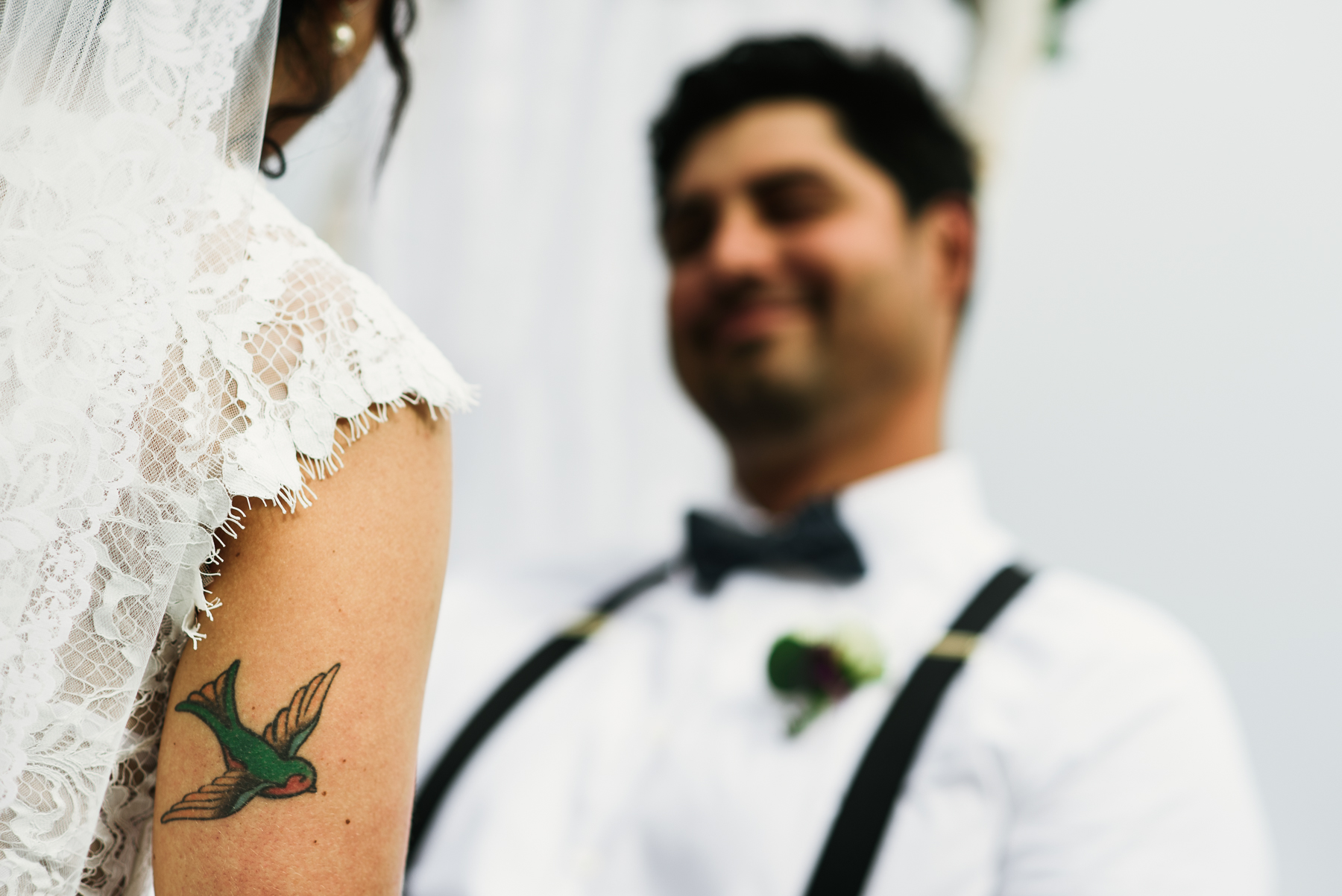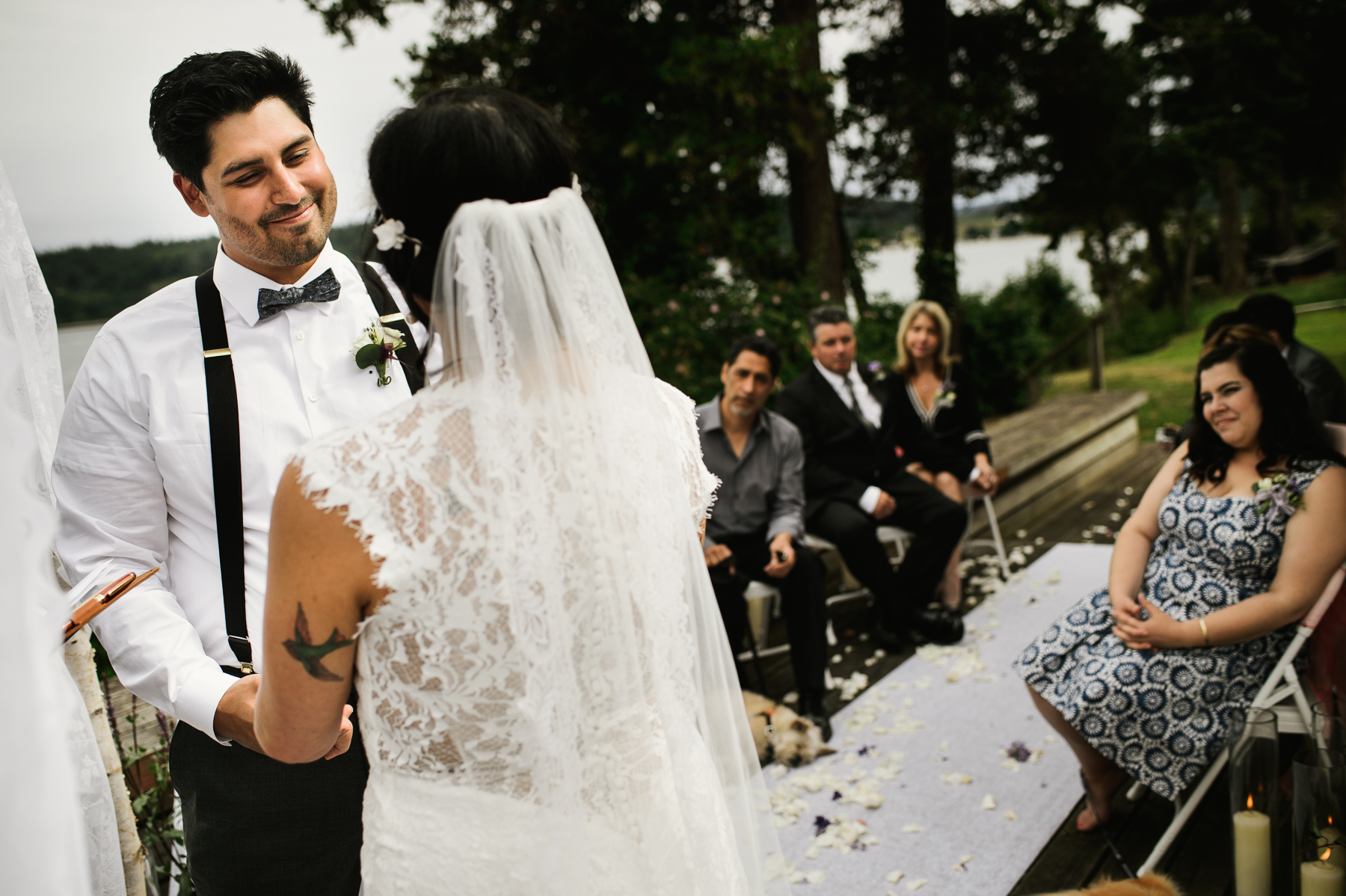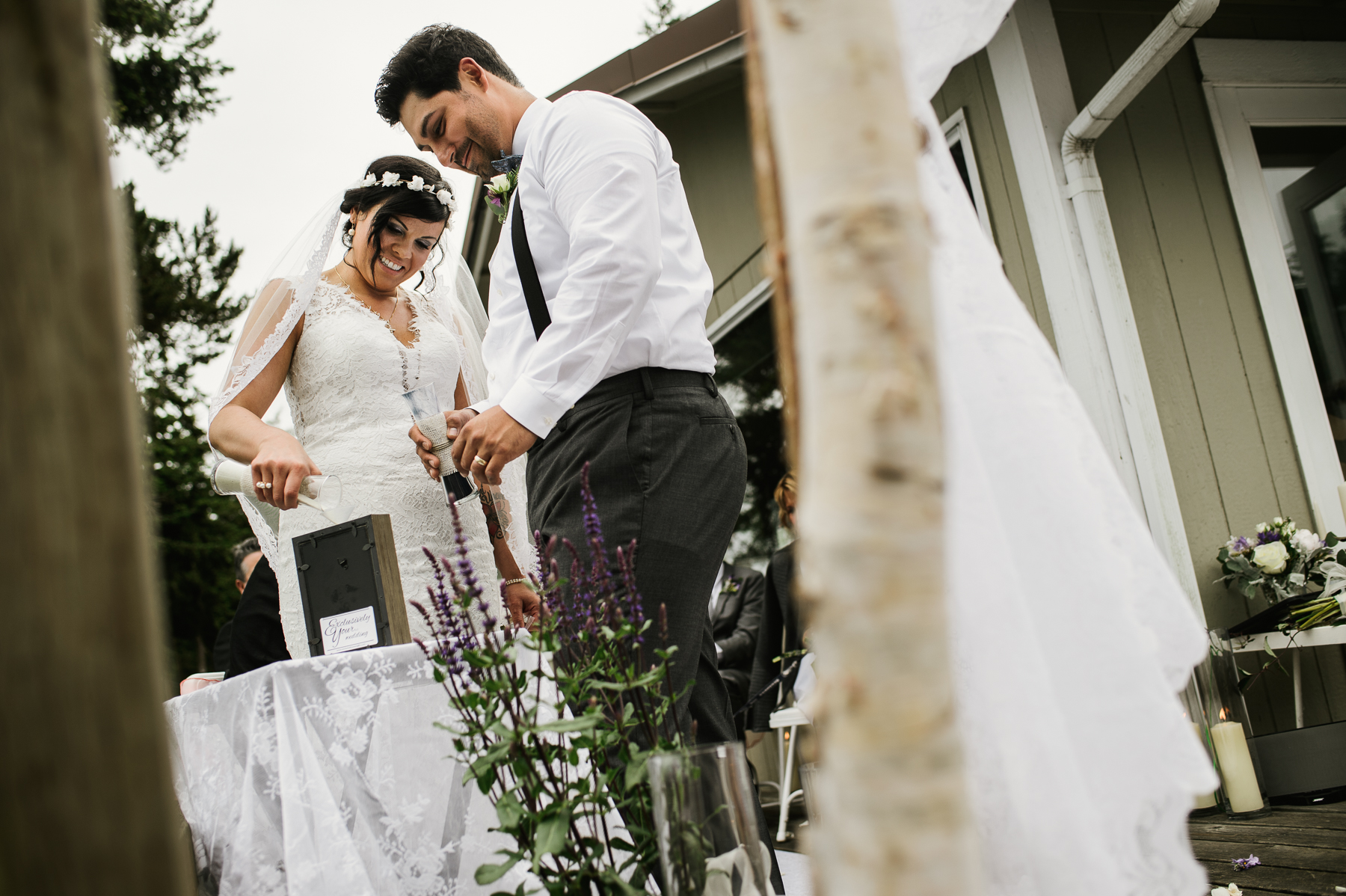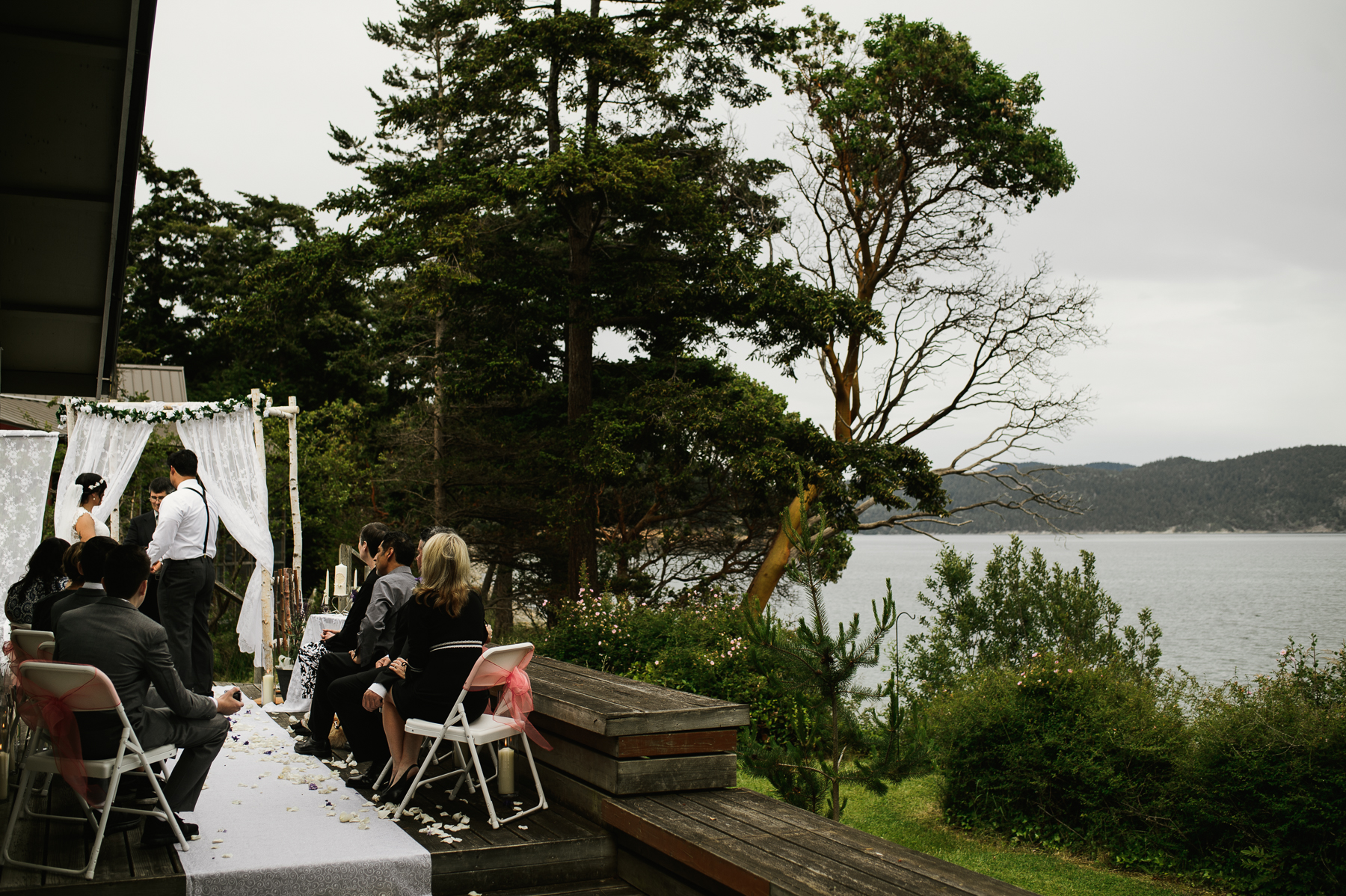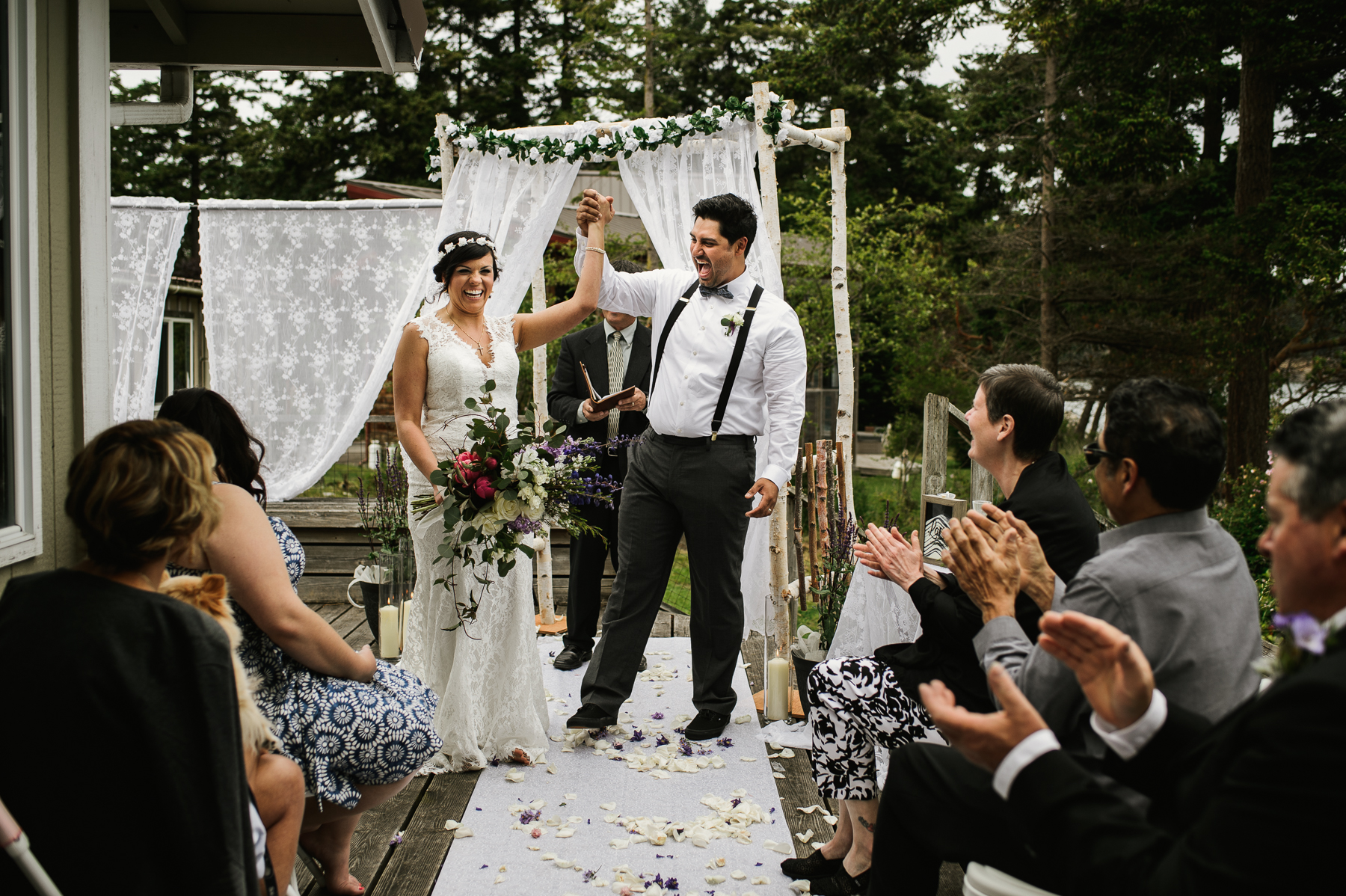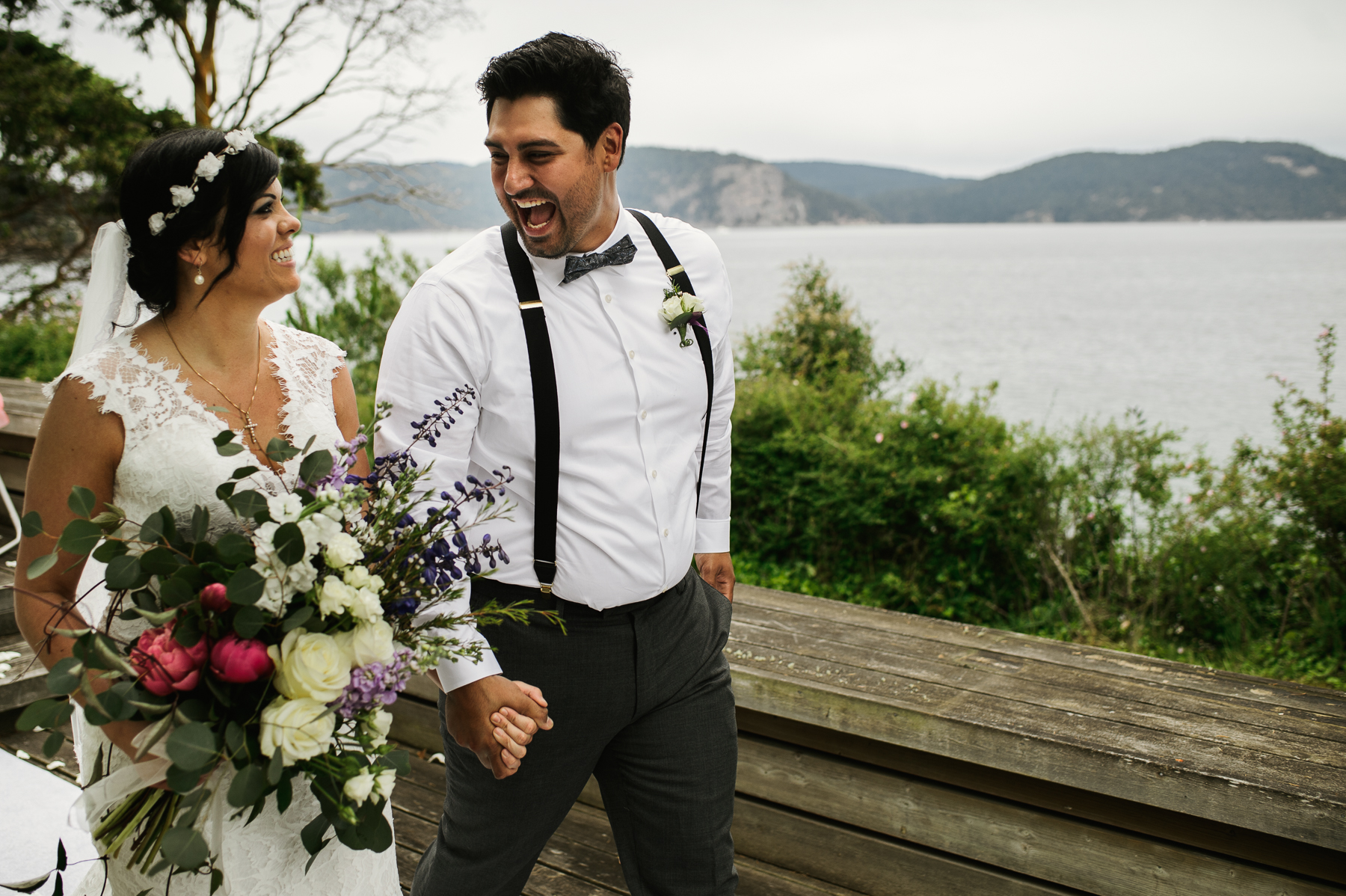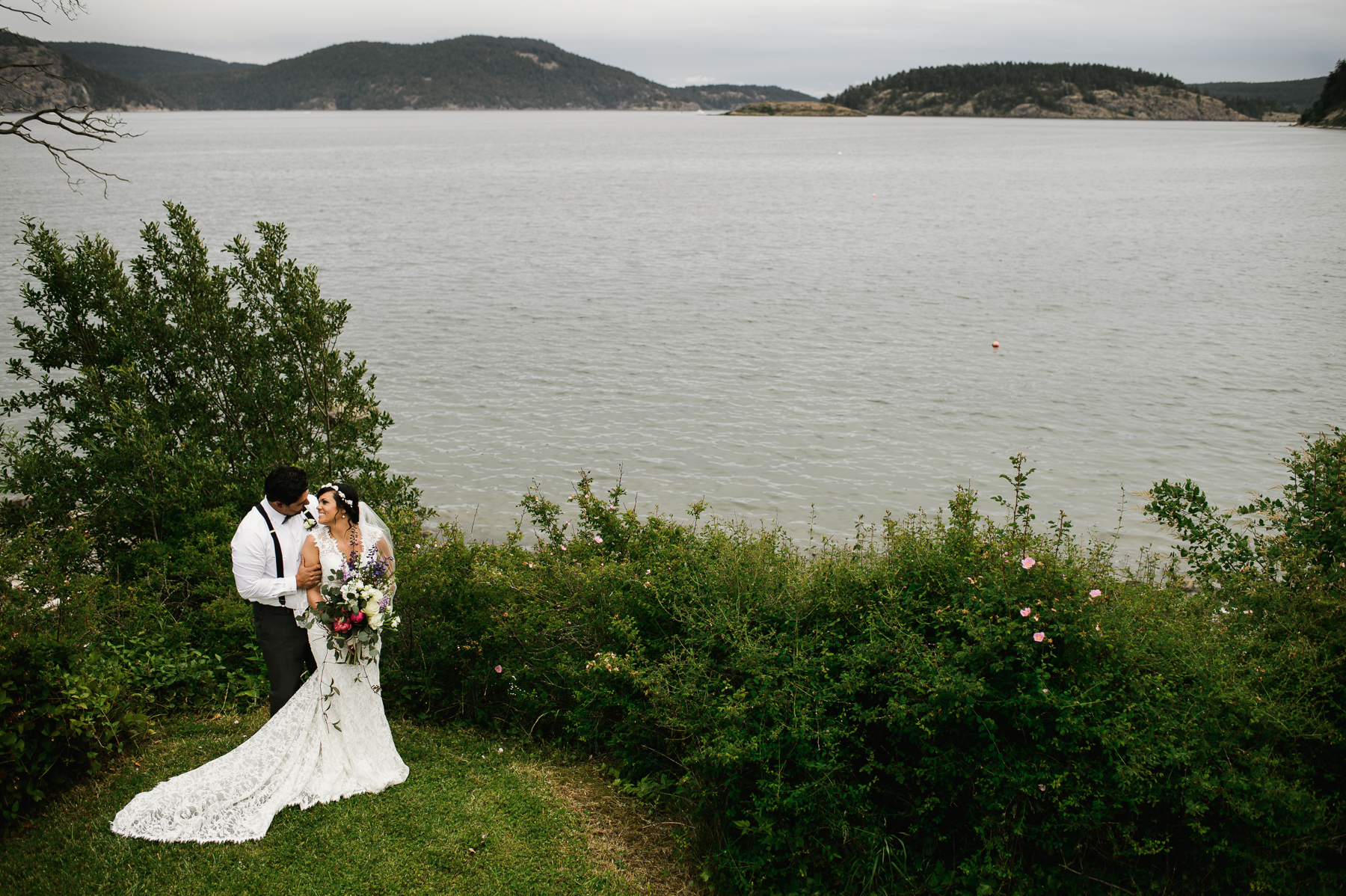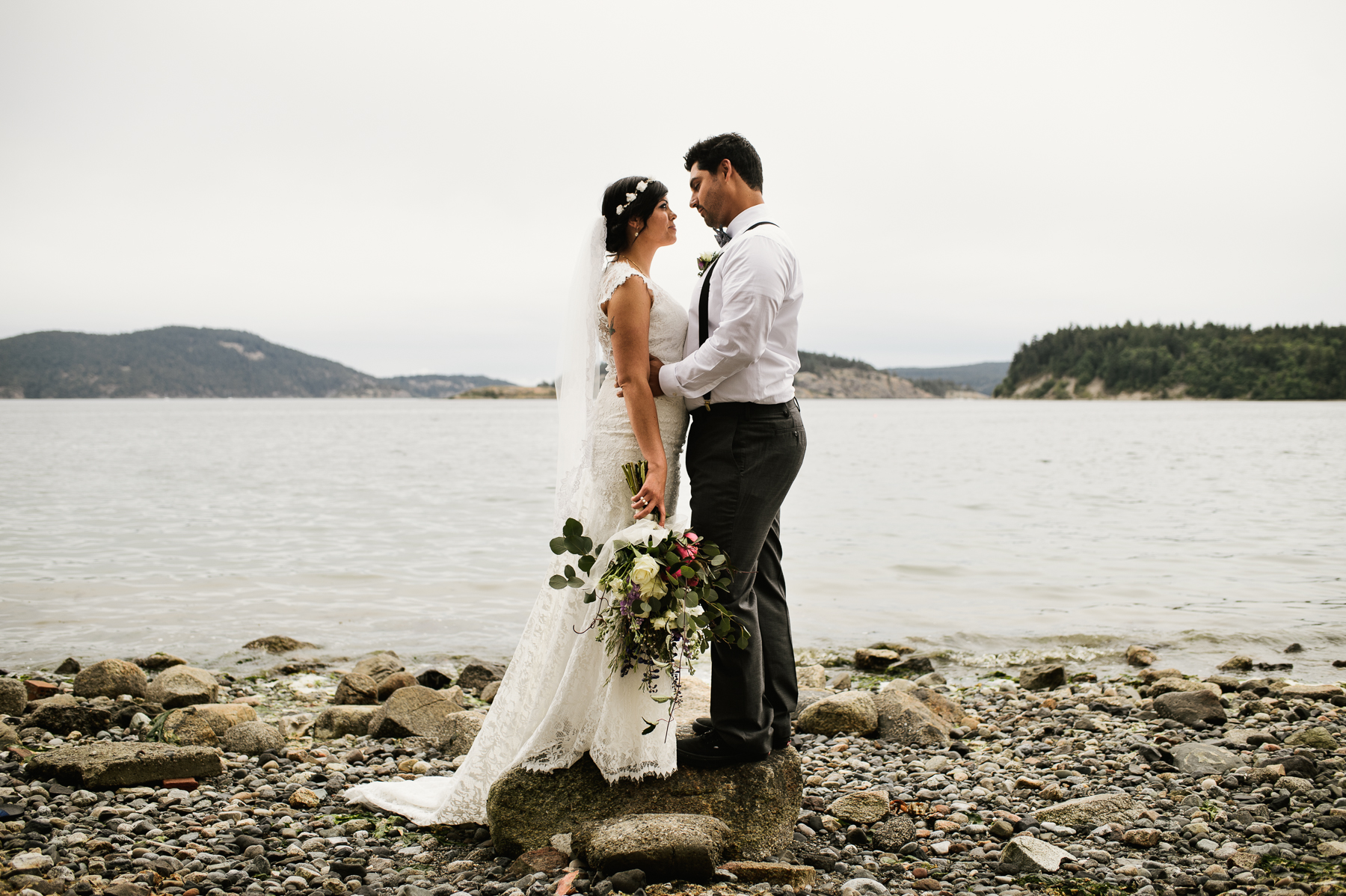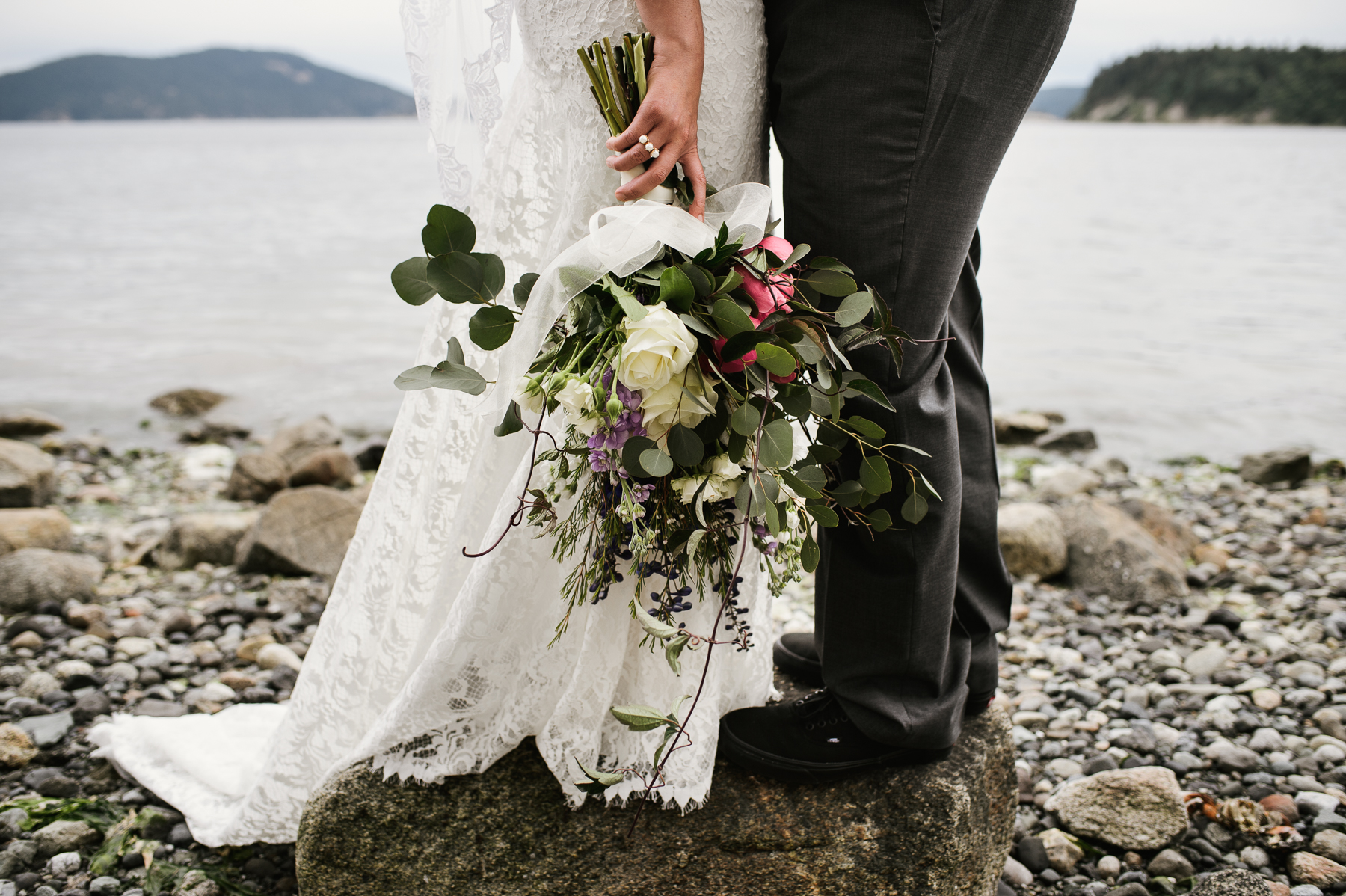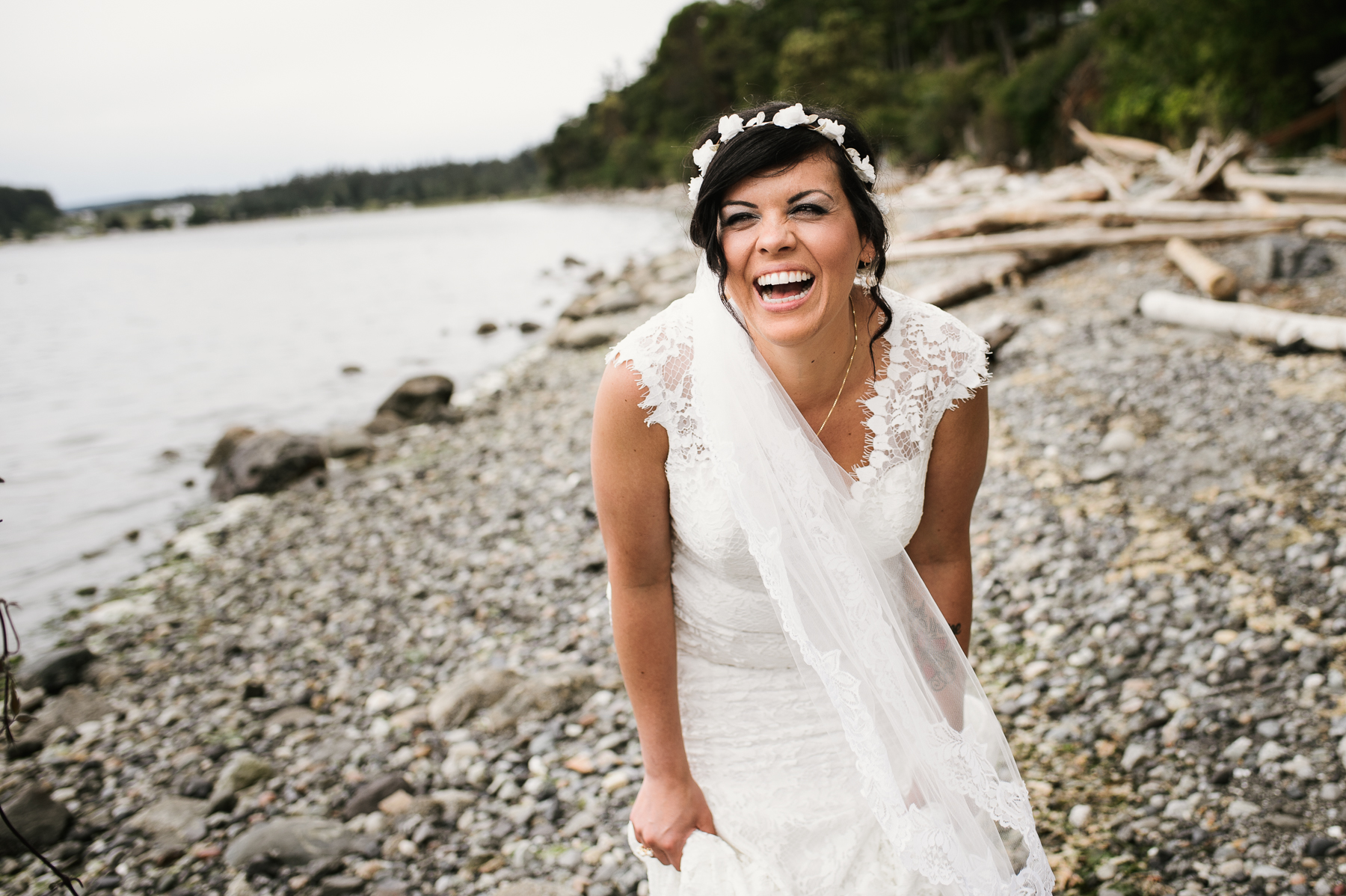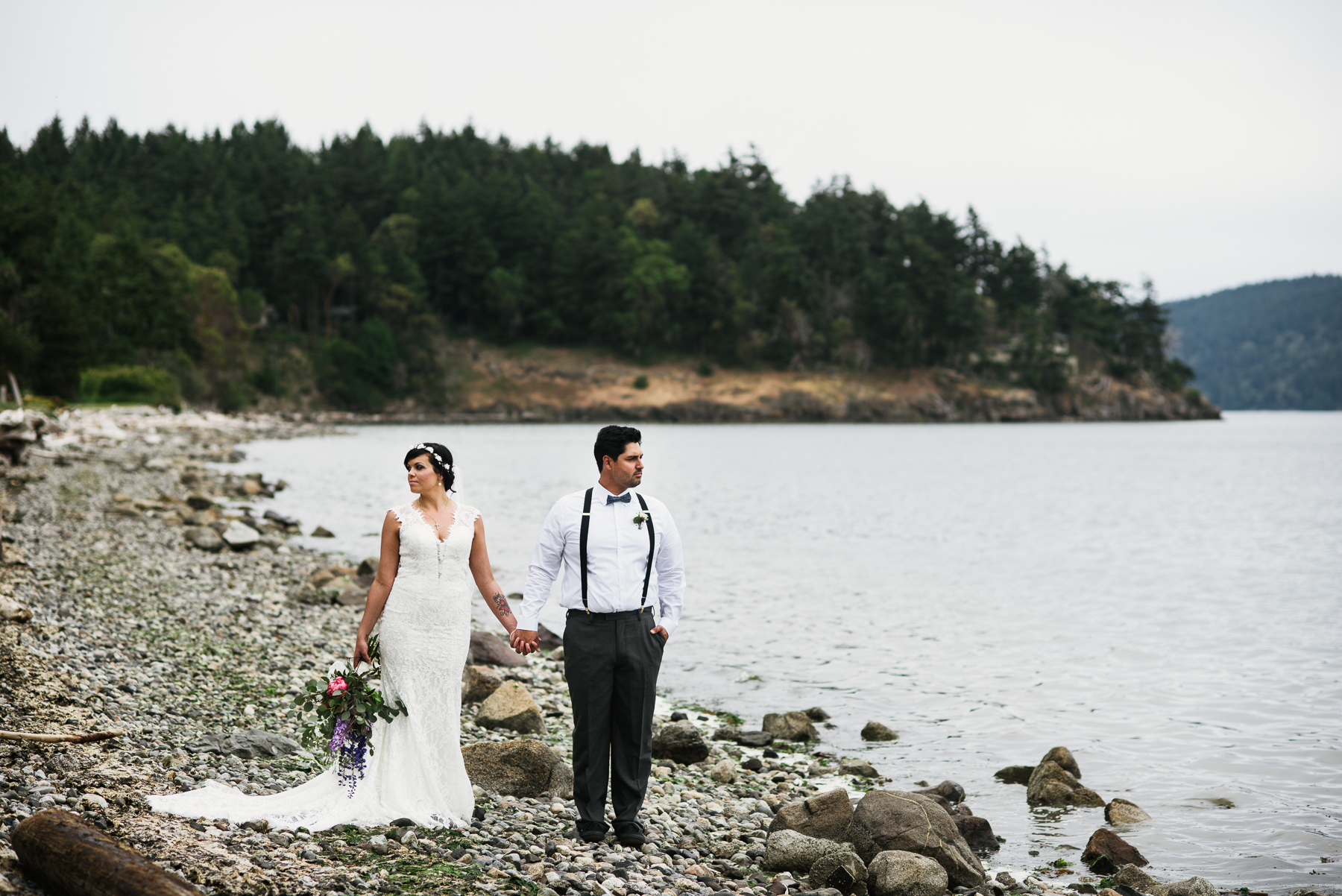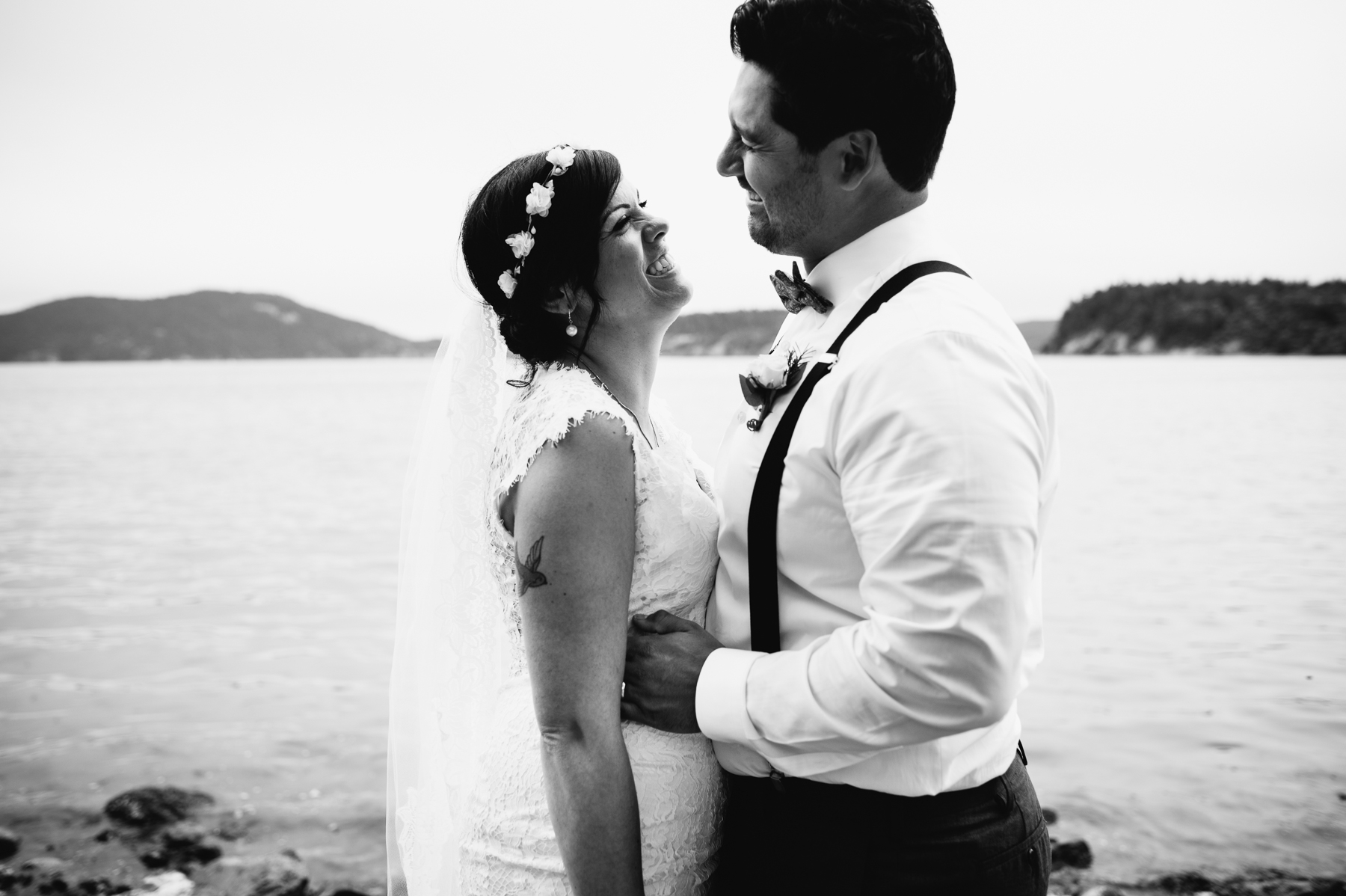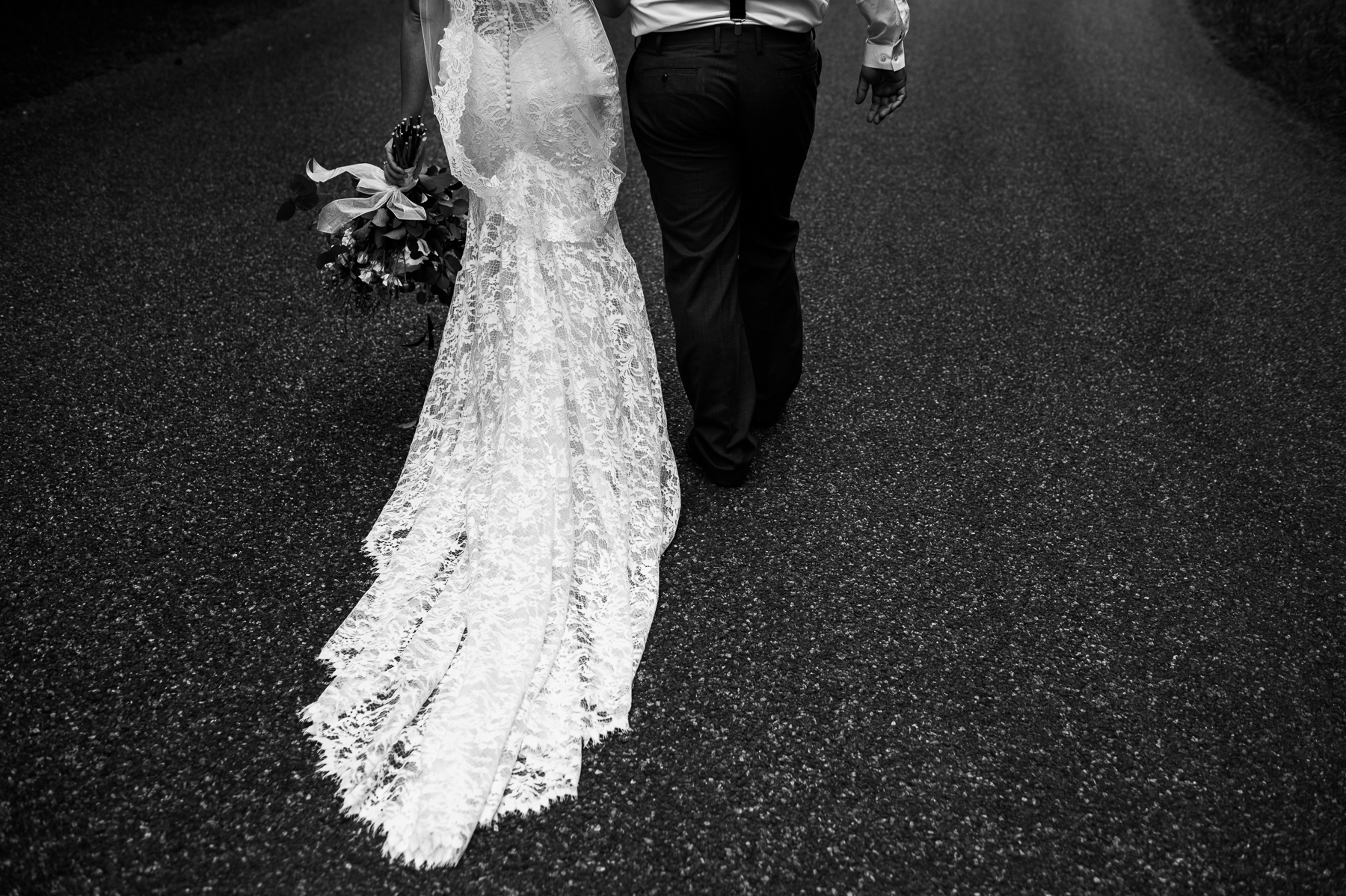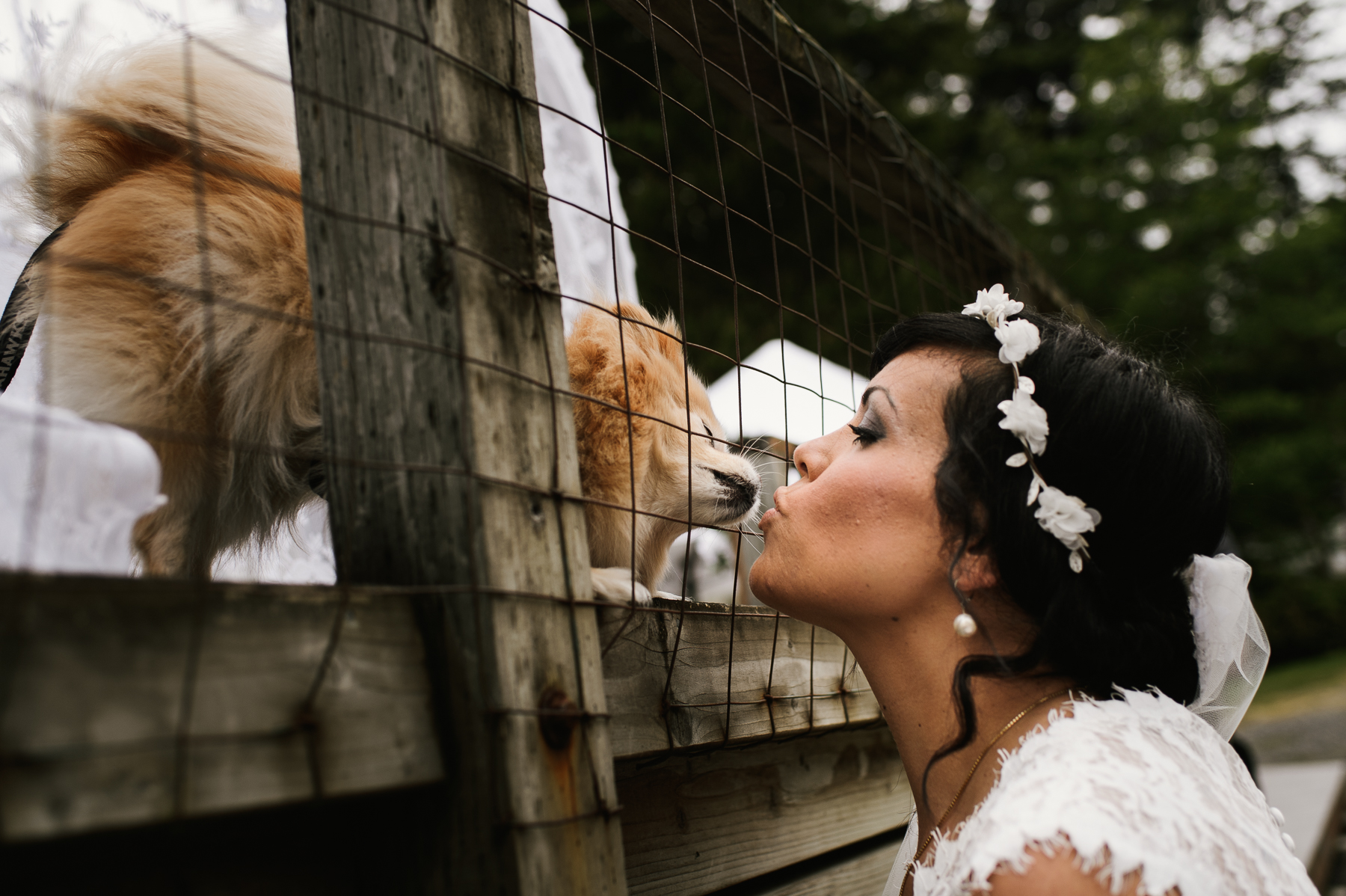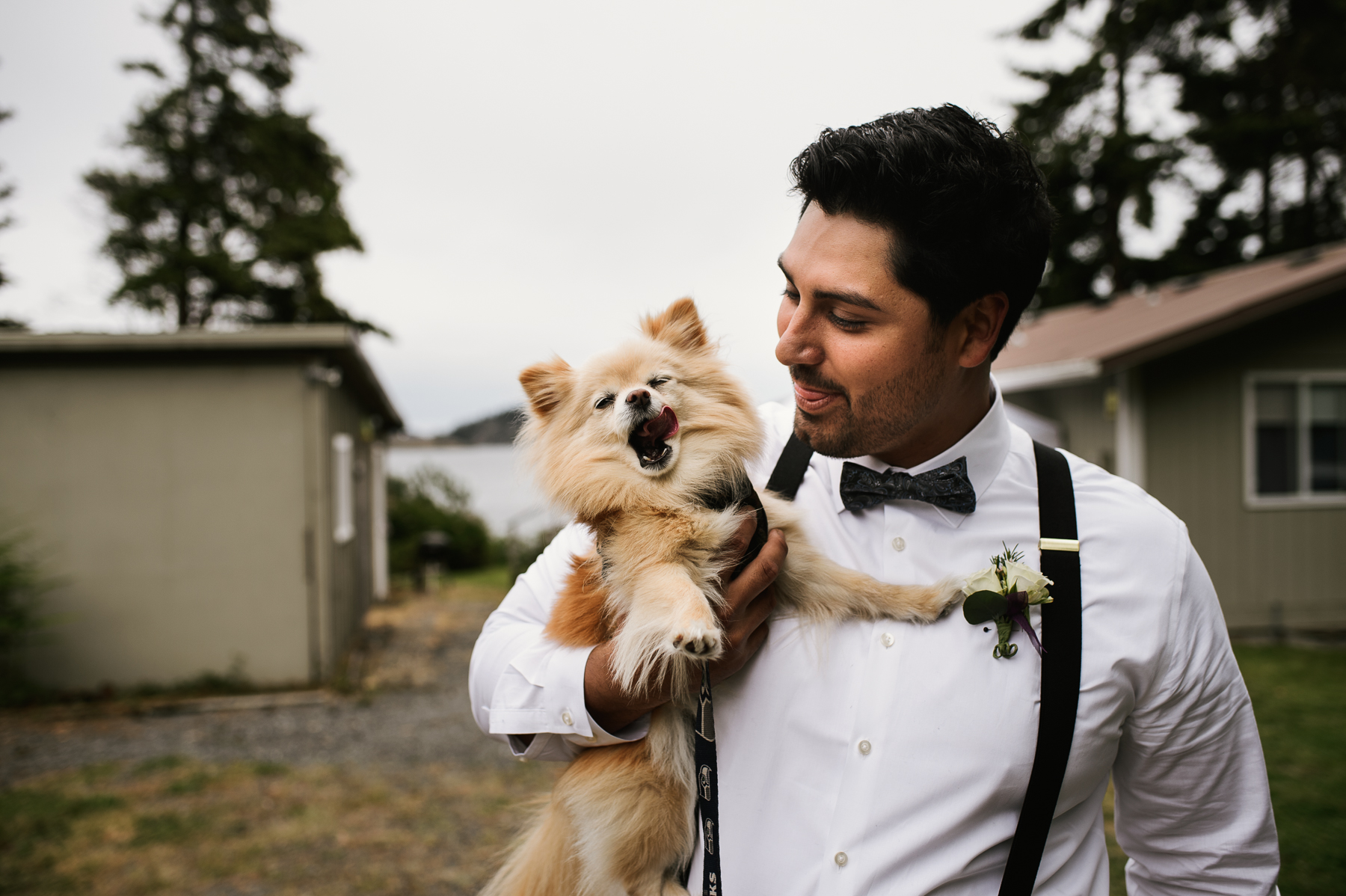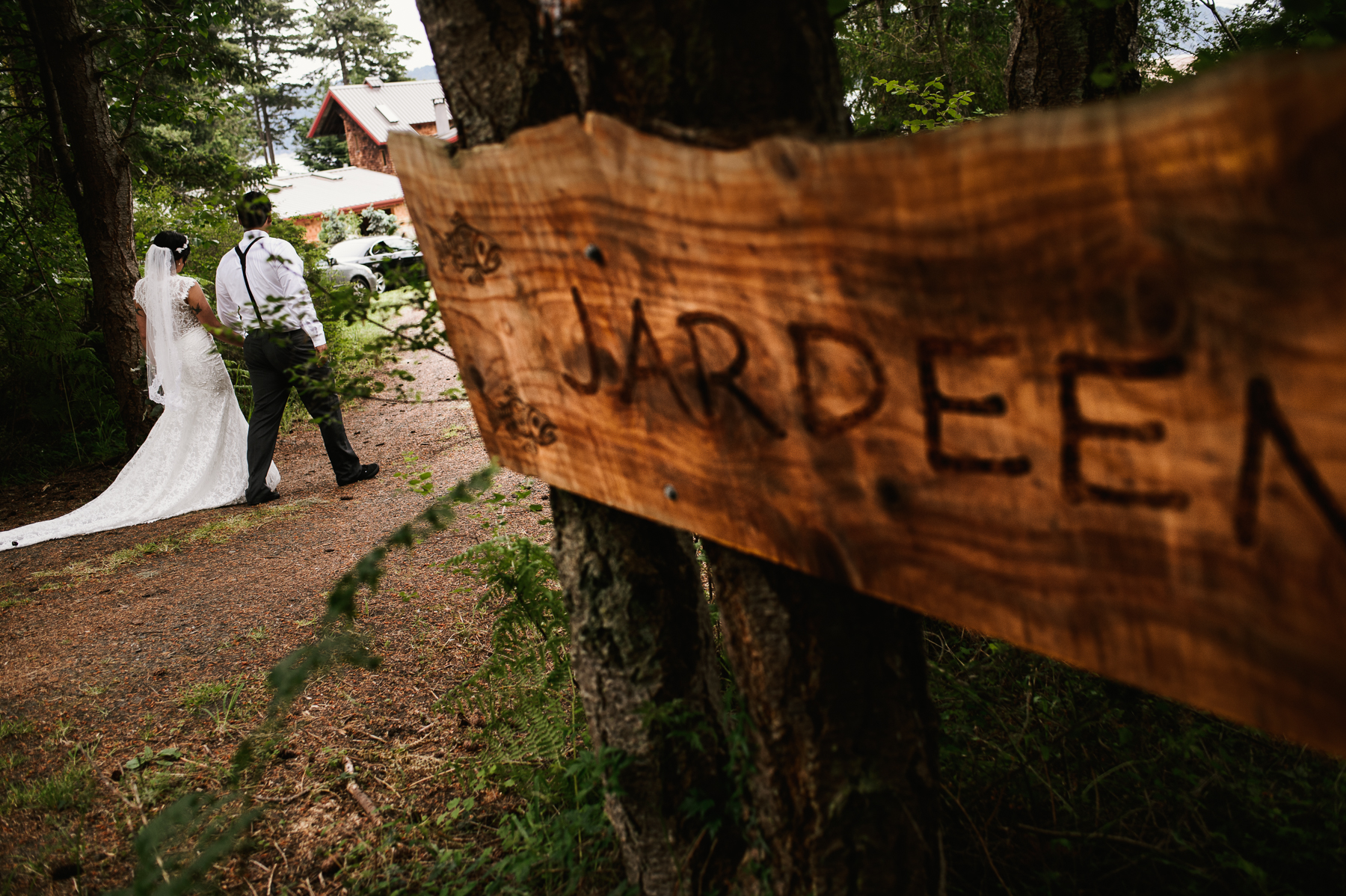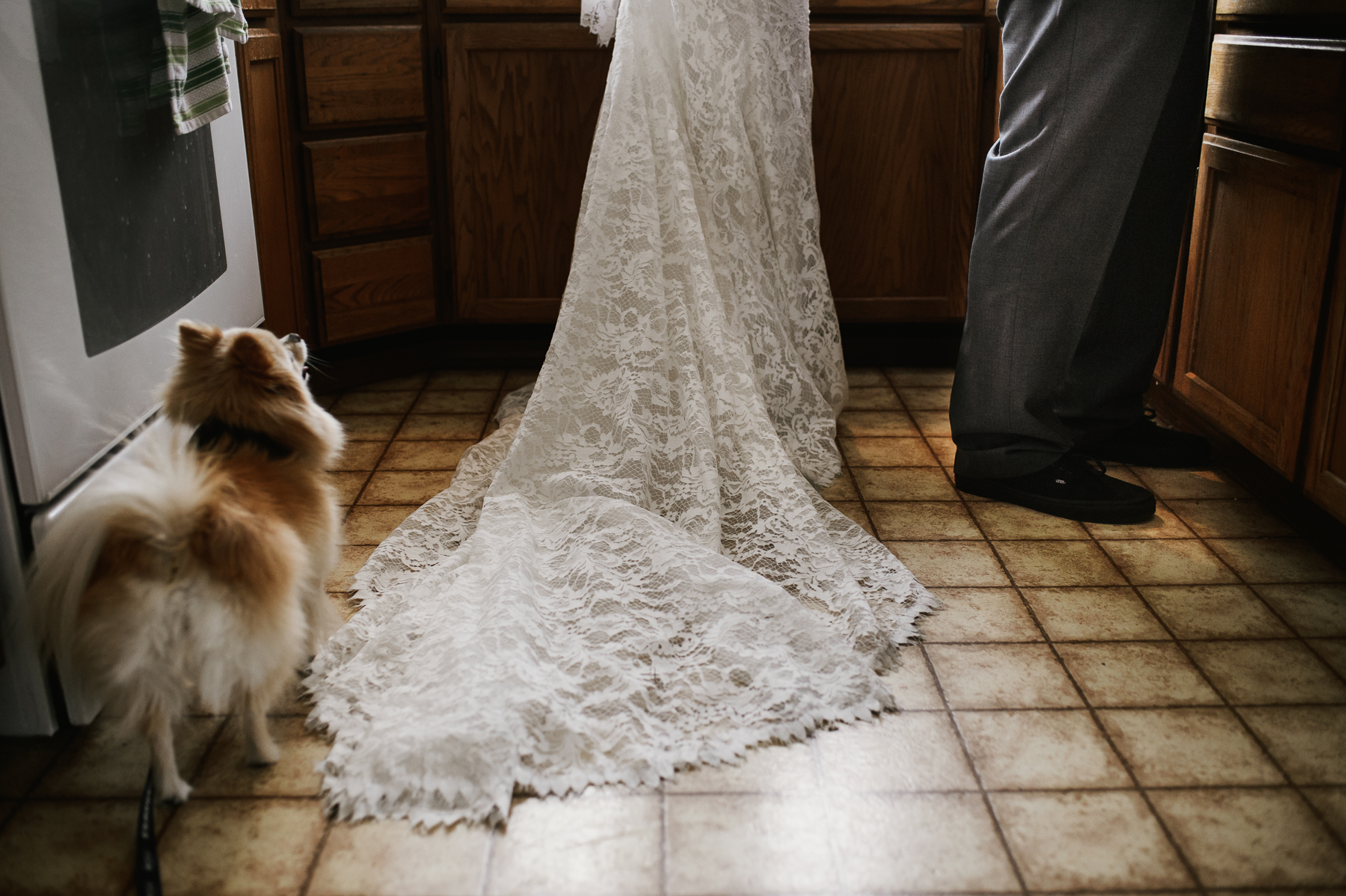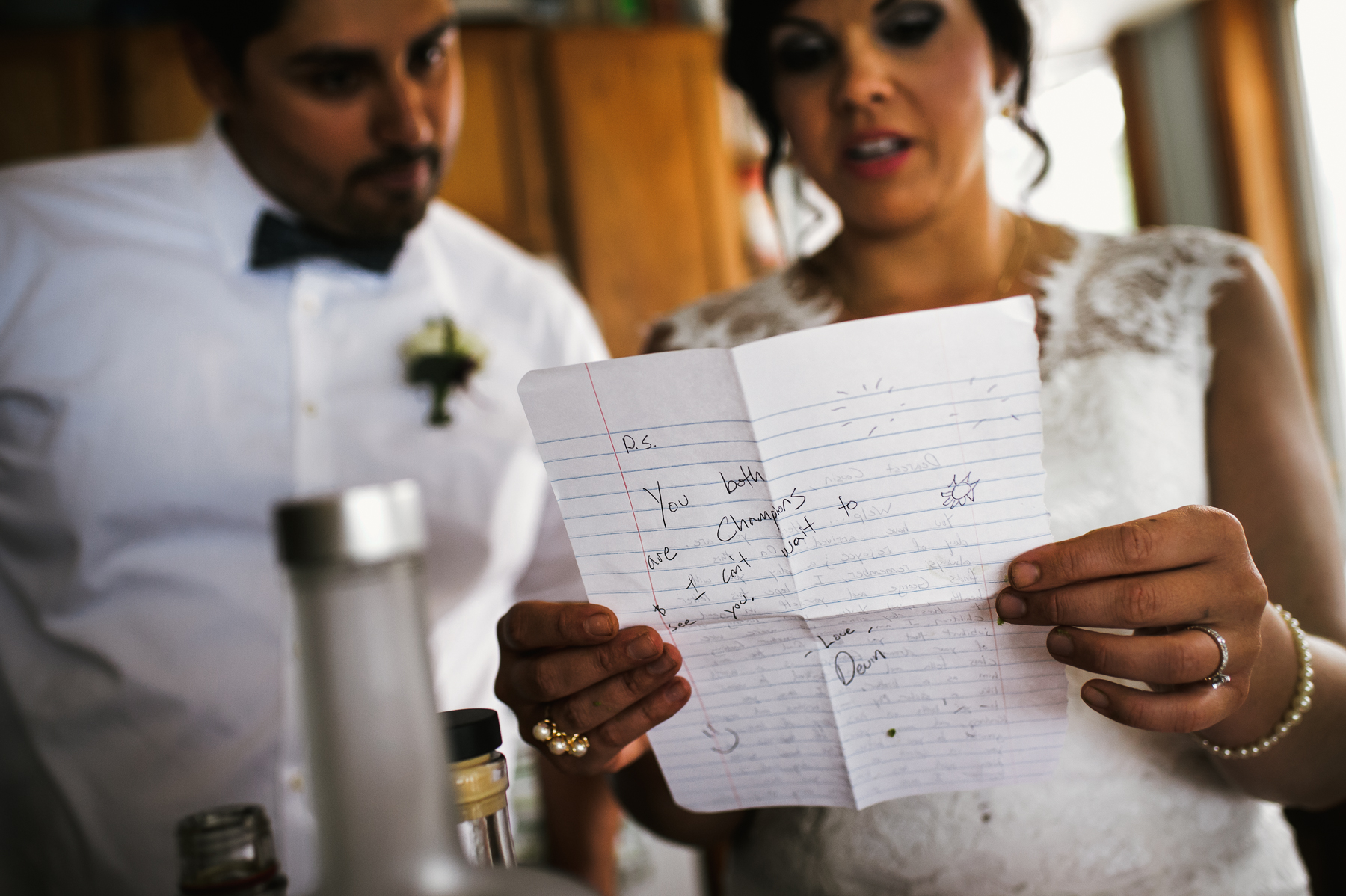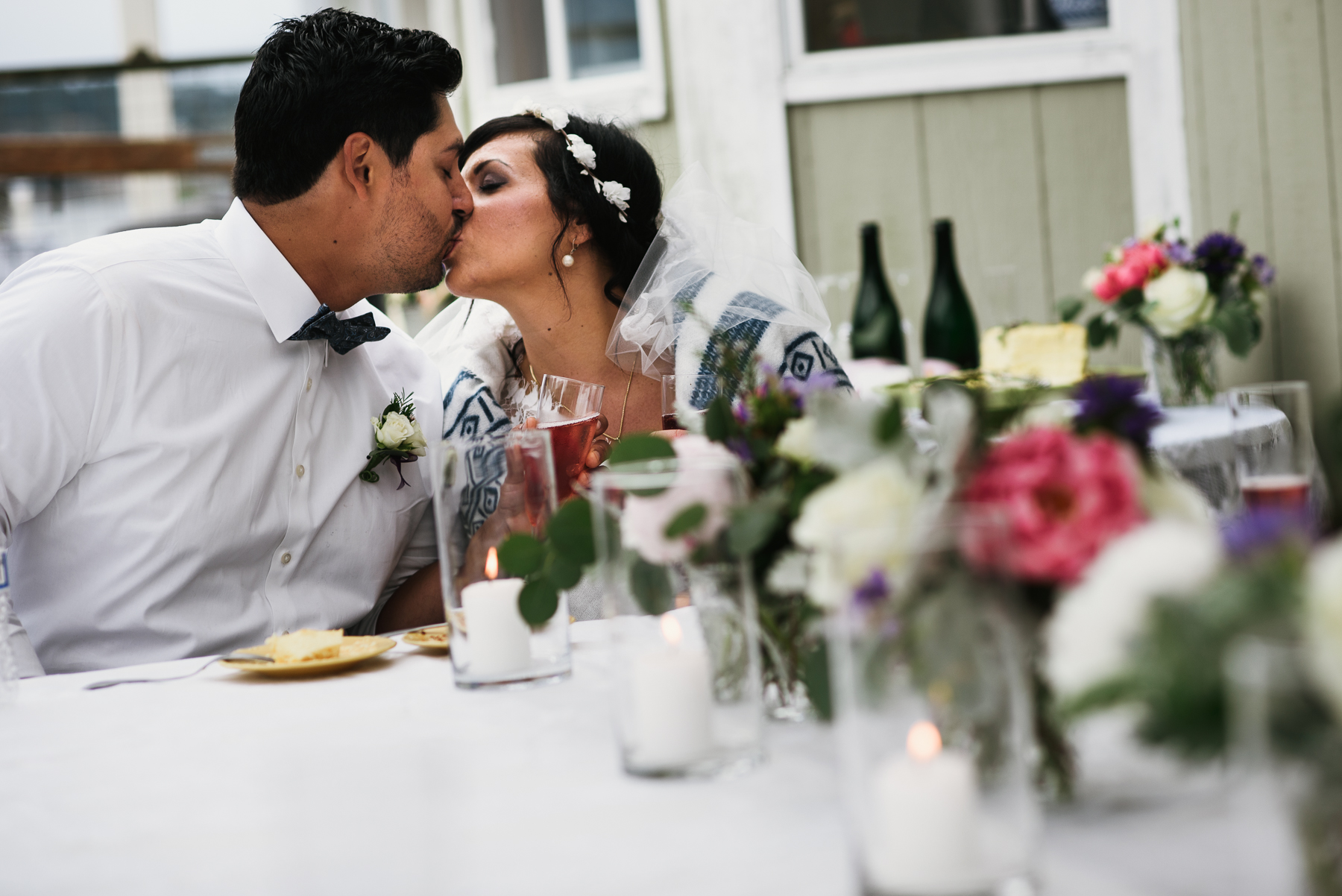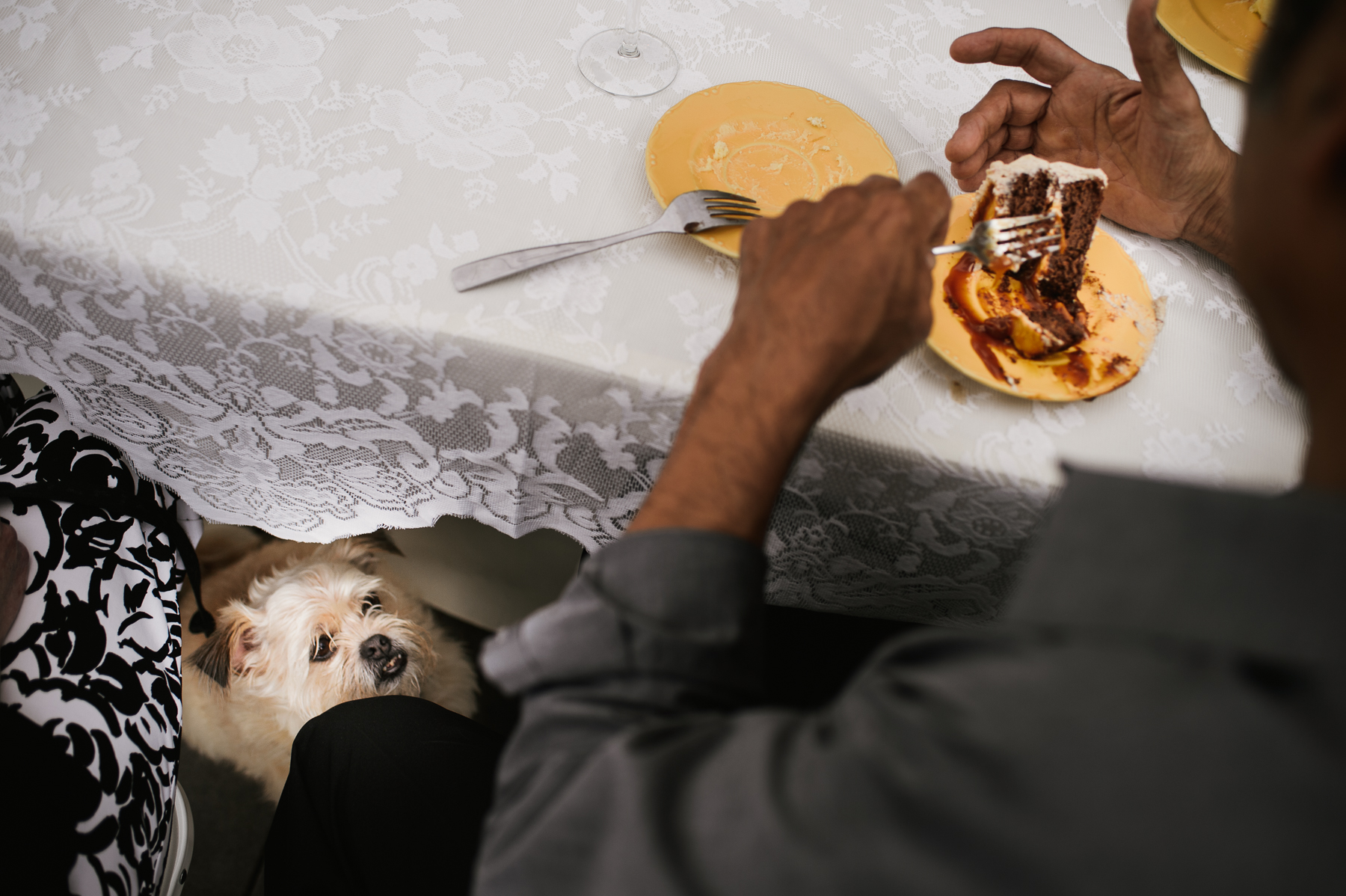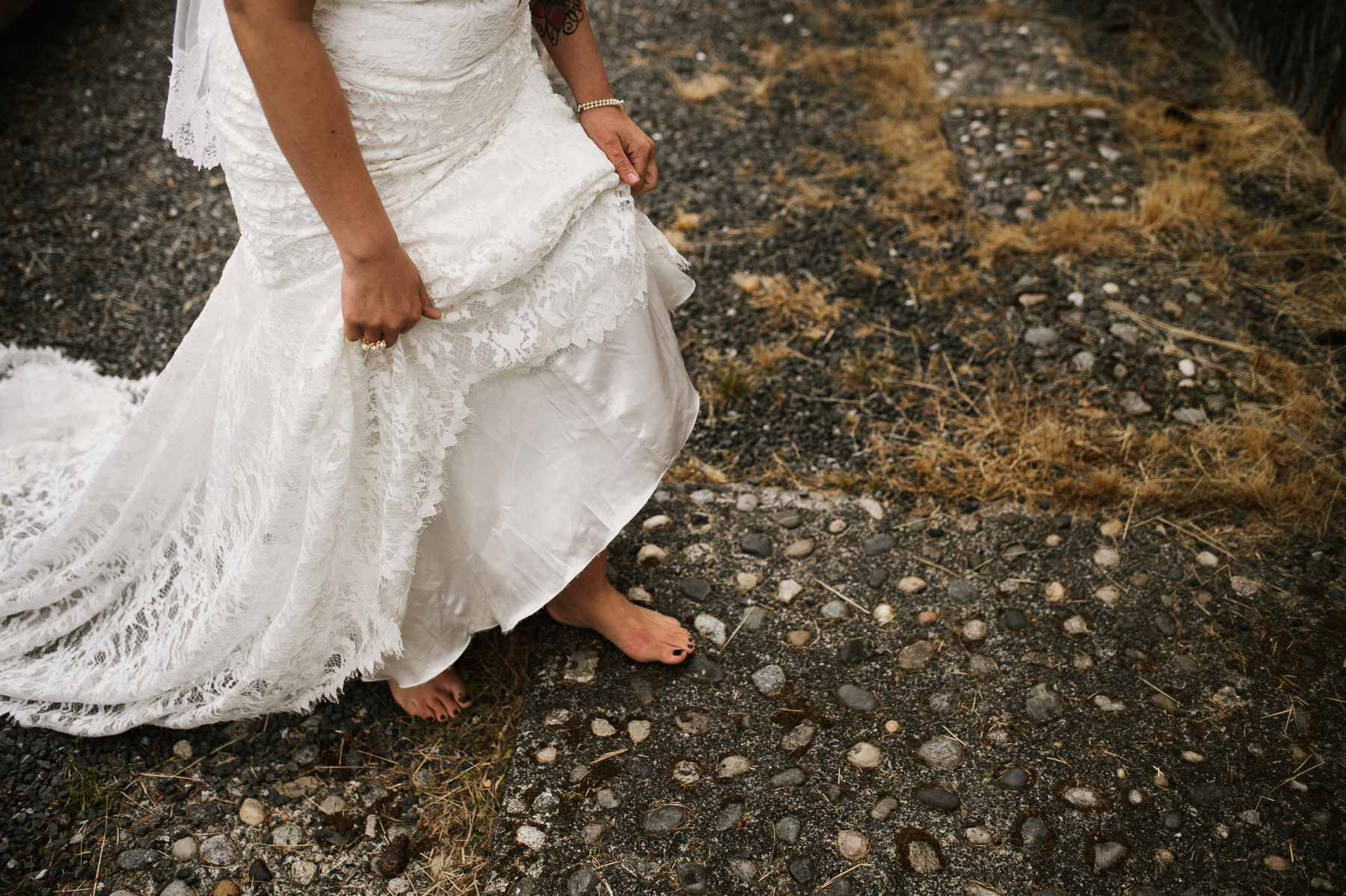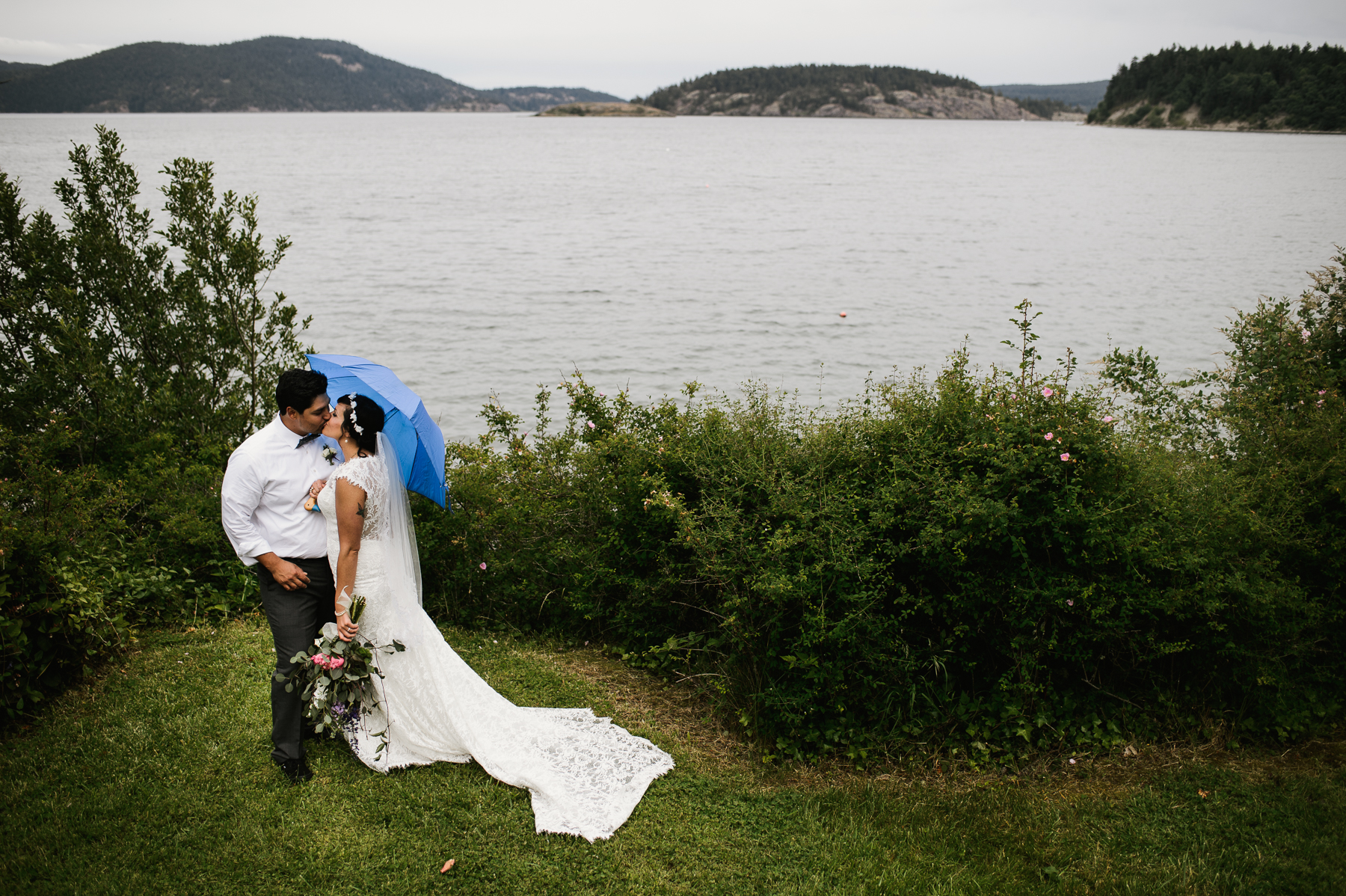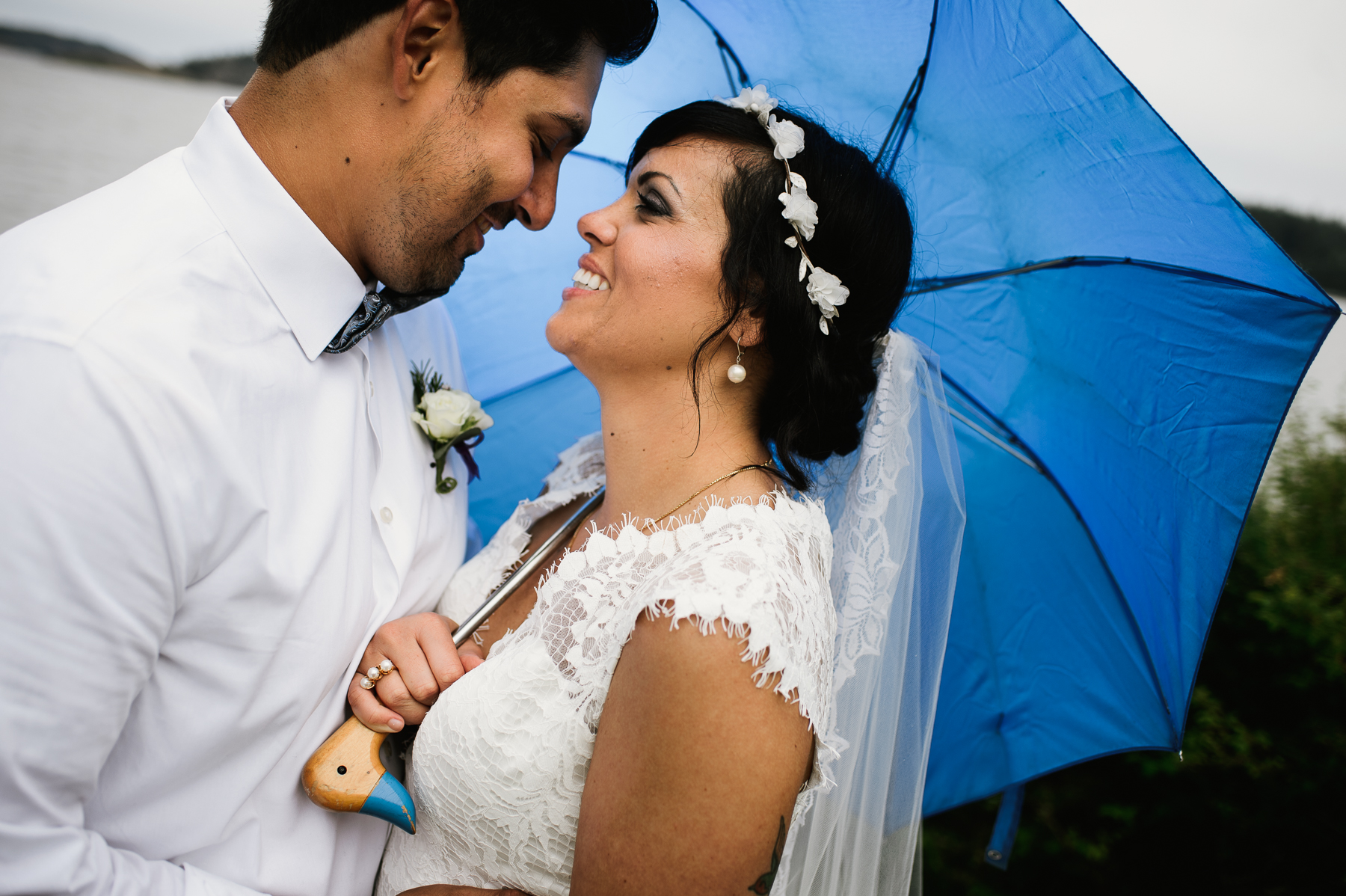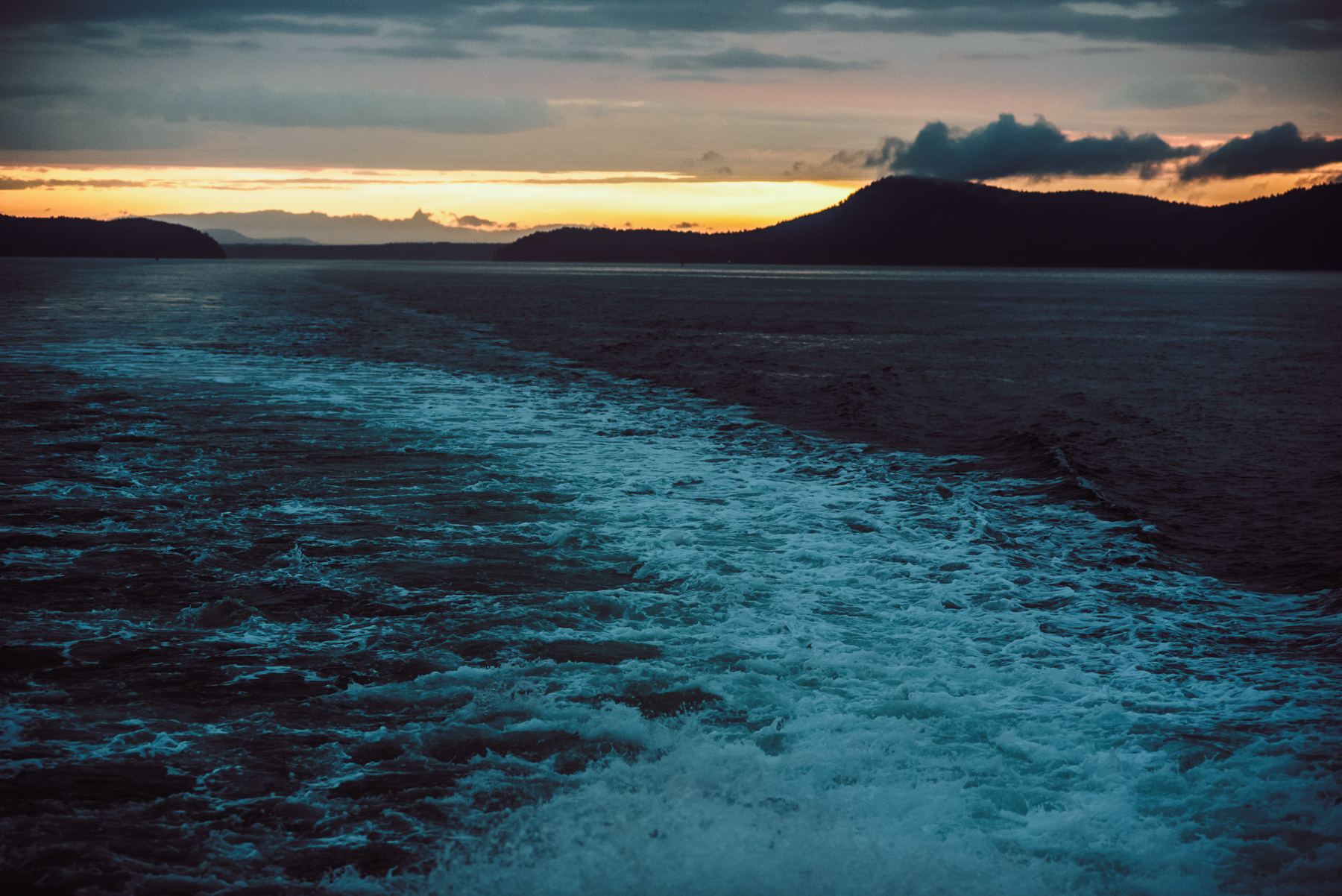 All Photo by Seattle and Destination Wedding Photographer Logan Westom