Fall weddings are always a little risky when it comes to the chance of rain, but the reward of beautiful autumn colors is completely worth it. As we wrapped up first look photos outside the Volunteer Park Conservatory, the Pacific North West weather came in. As an unexpected surprise, we were allowed to get inside the Conservatory before it opened. Now that's a great way to escape the rain.
Once the rain passed, we ventured out again to catch some of the great fall colors around Volunteer Park. The orange and yellow leaves were at peak brightness. Next, we ventured over to Luther Burbank Park where the wedding party was welcomed by a barrage of unleashed dogs.  The groom, Zach, was quick at diverting the dogs away from Di, keeping her dress clean.
In front of the large glass windows, Di and Zach made their vows to each other at the Mercer Island Community Event Center. Their family and friends surrounded them and were ready to celebrate. Guests threw a few dances moves down on the reception floor before sending Zach and Di off on their honeymoon. With only a few early moments of rain, this fall wedding was absolutely perfect! I hope you enjoy these Mercer Island Community Event Center Wedding Photos.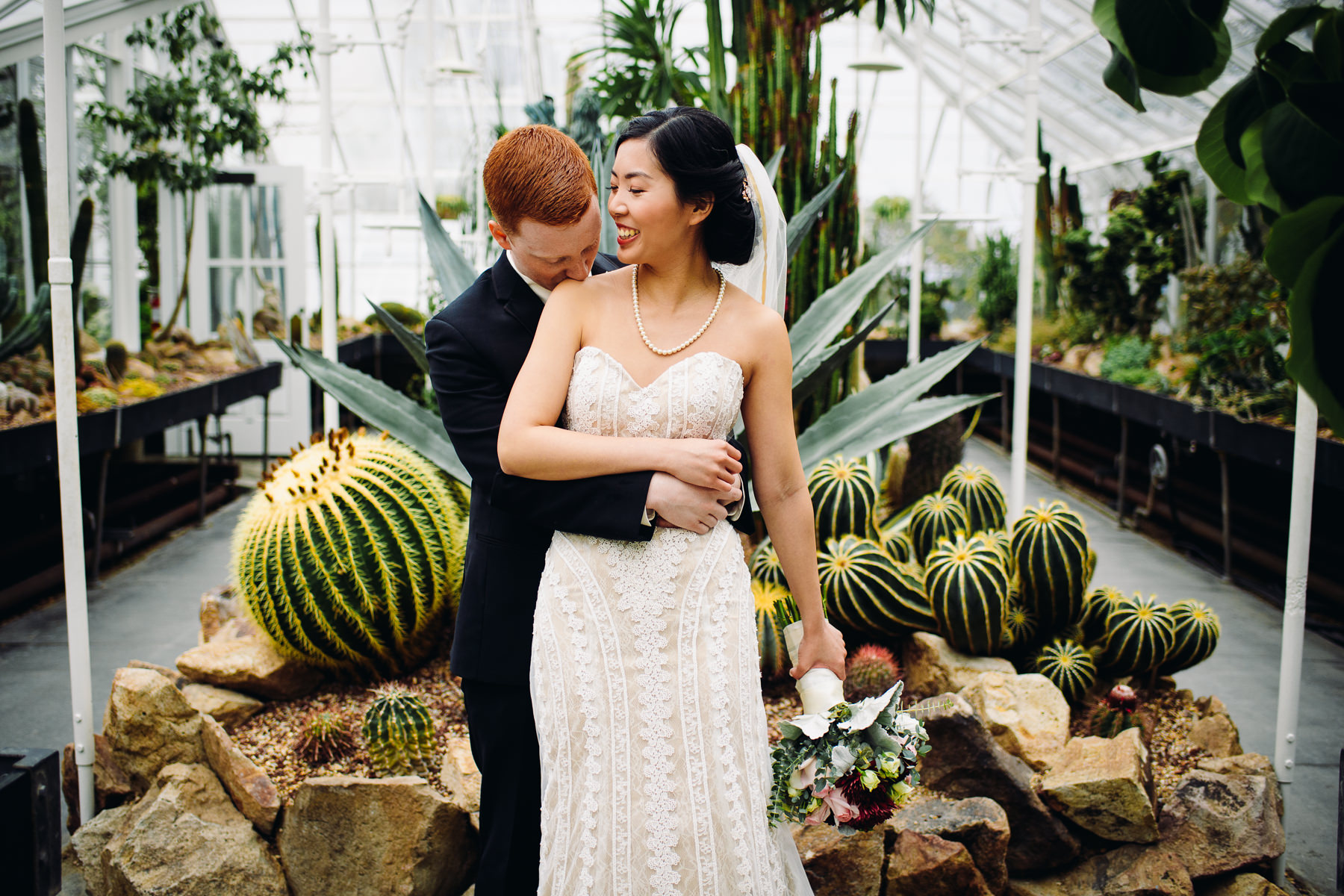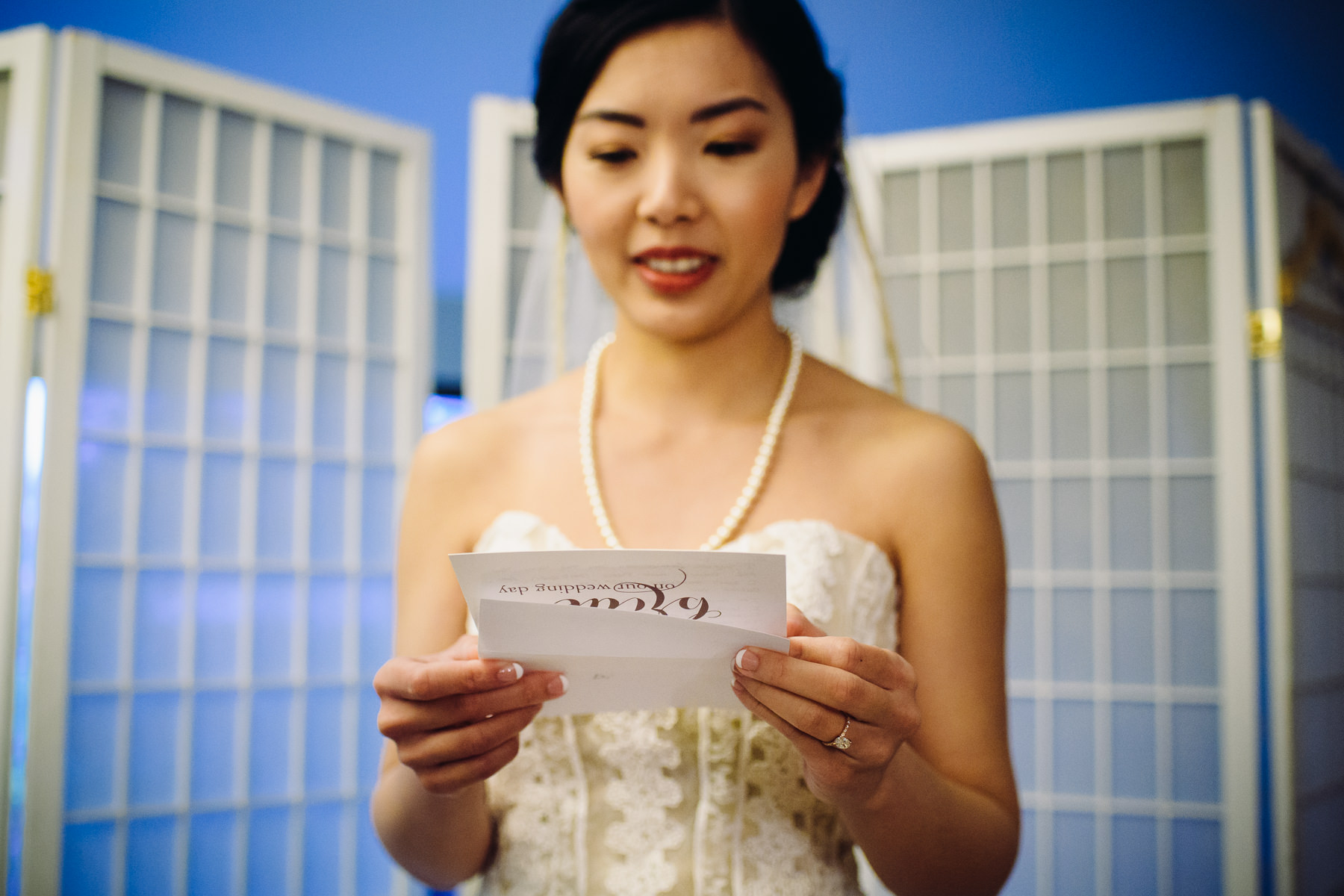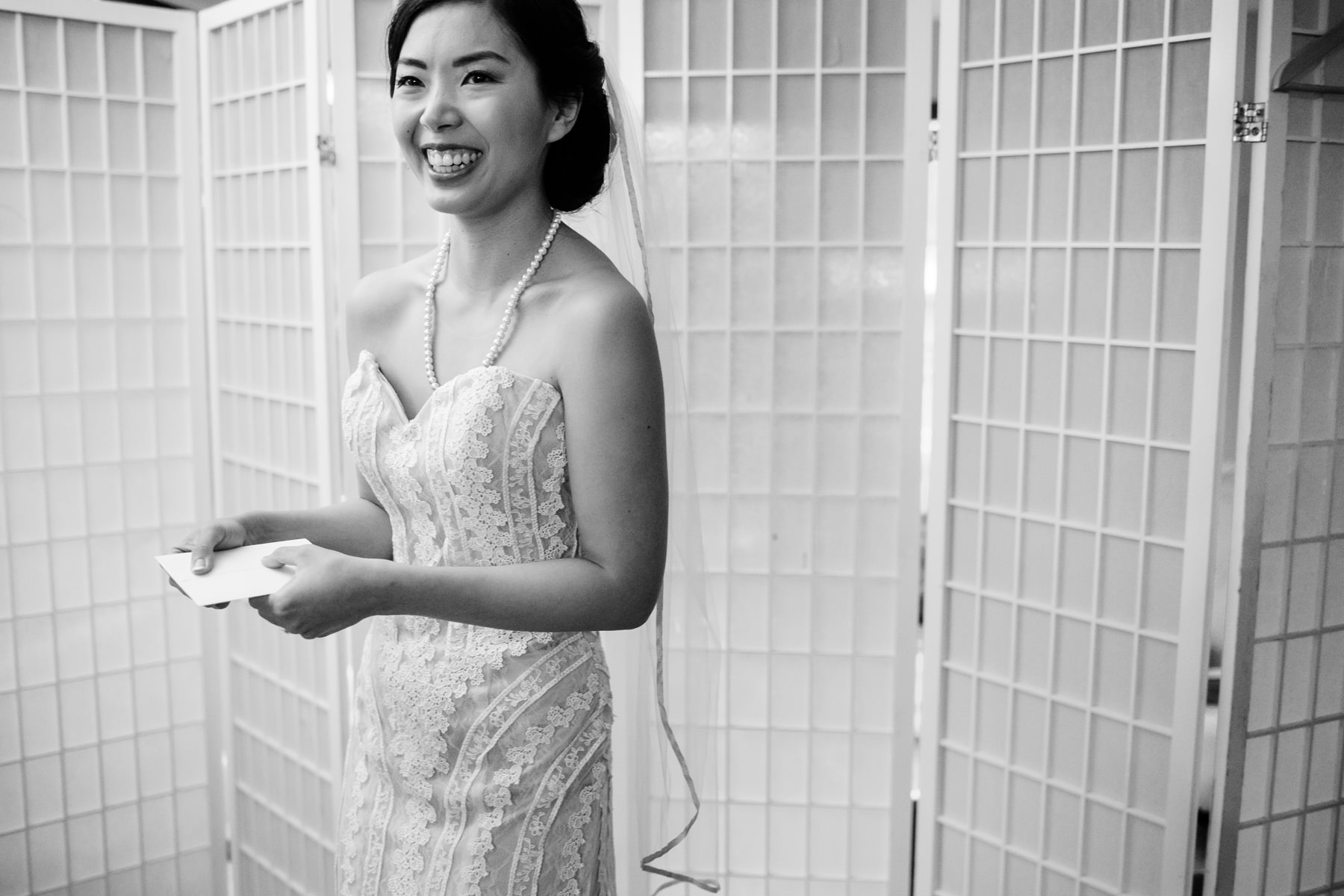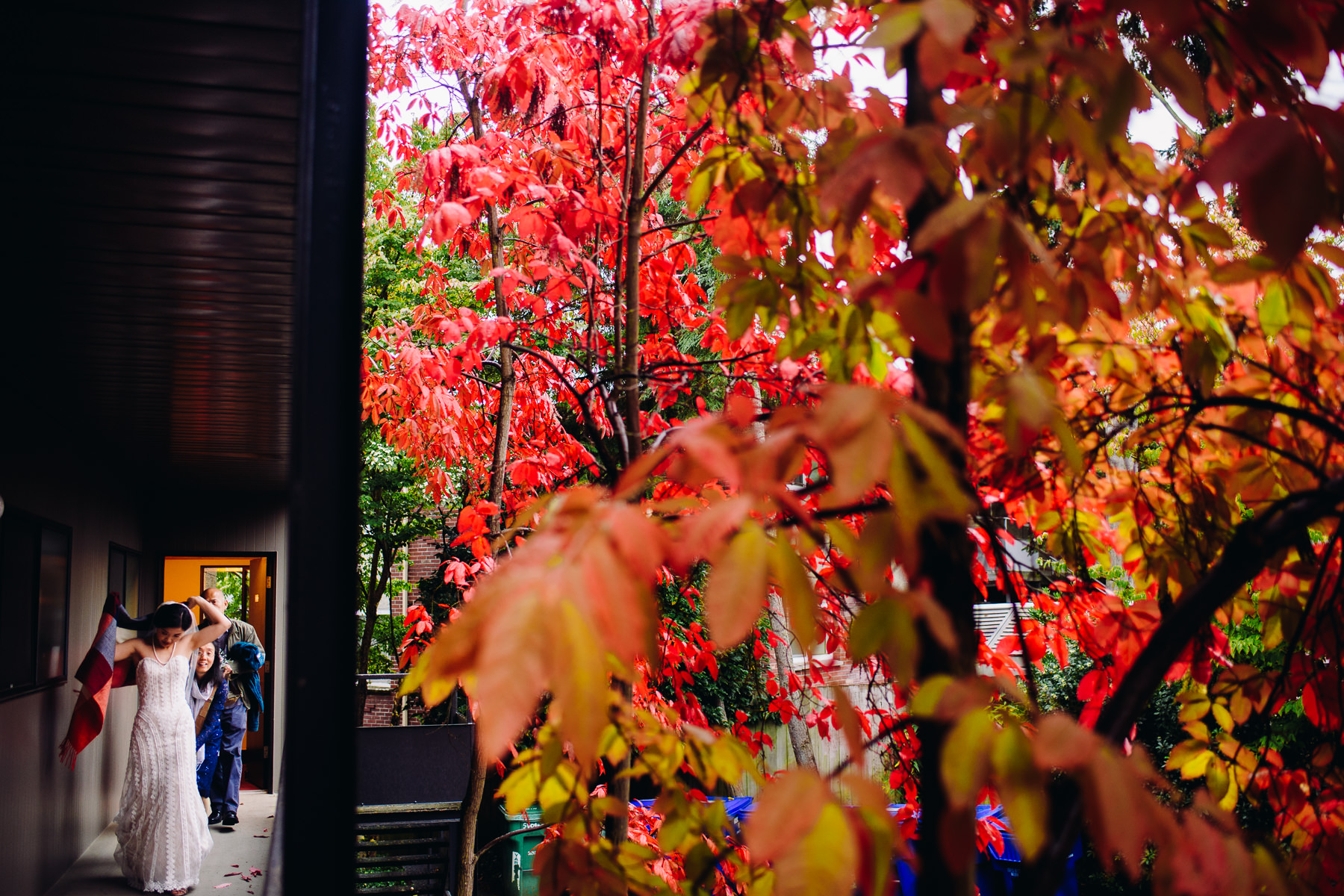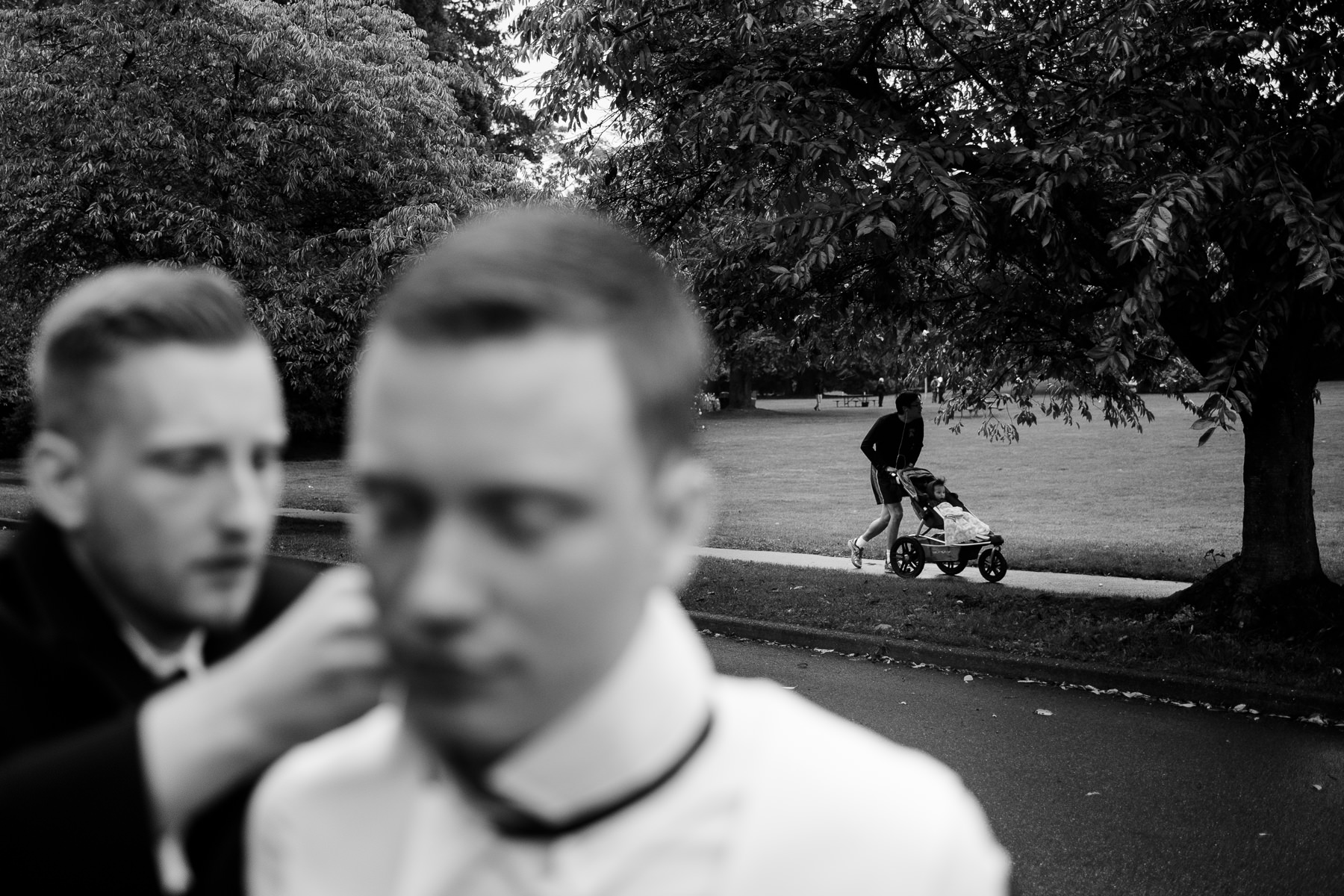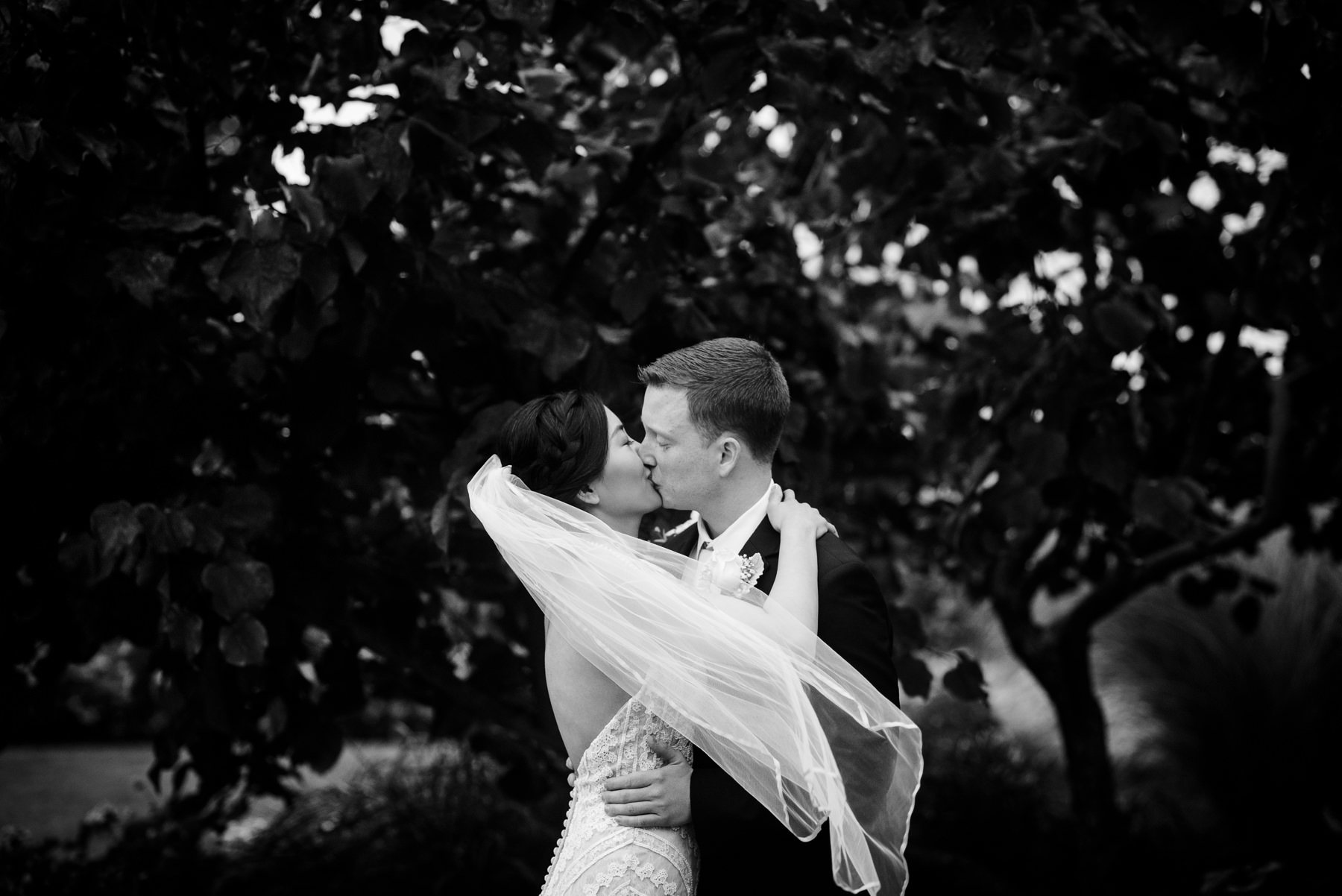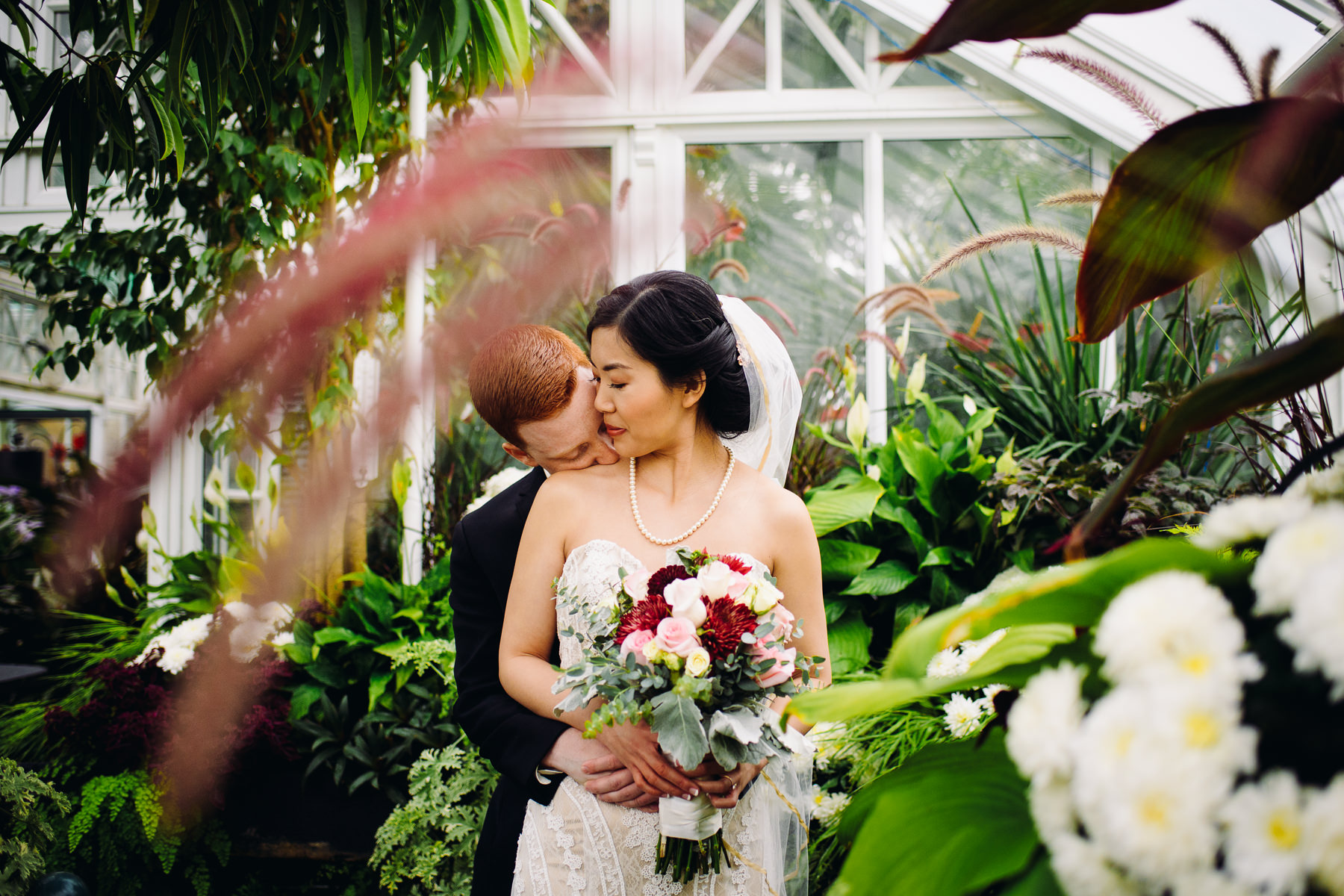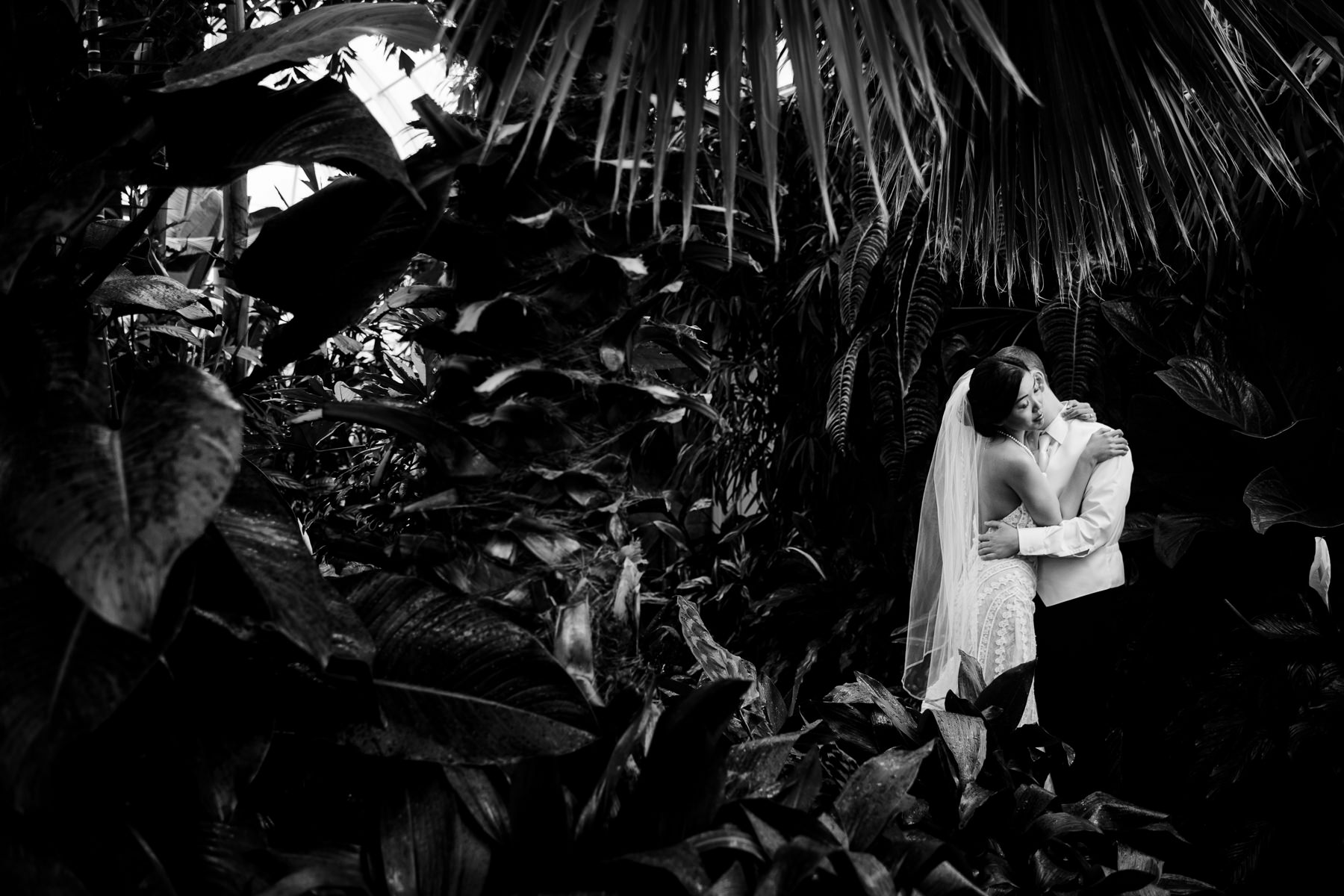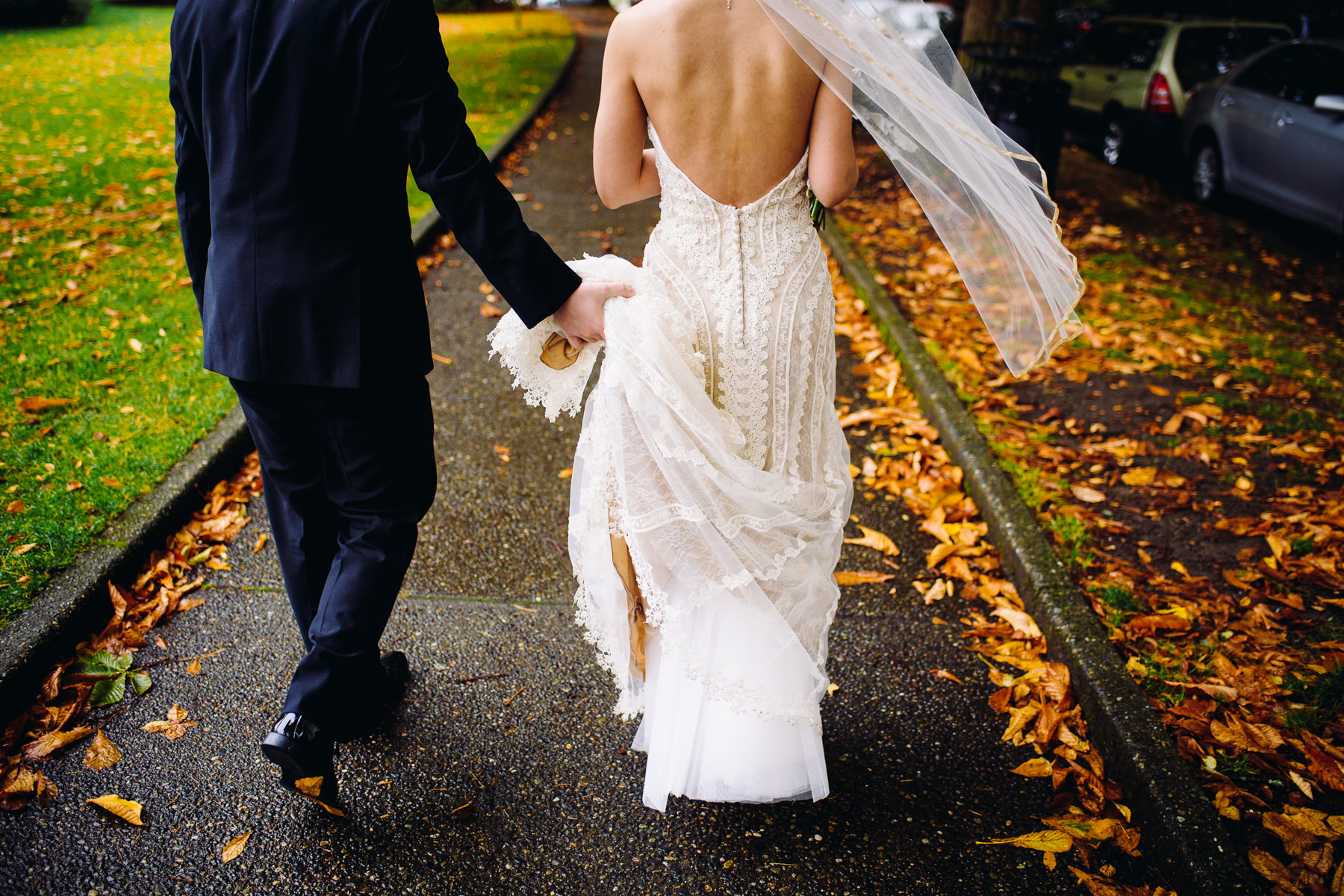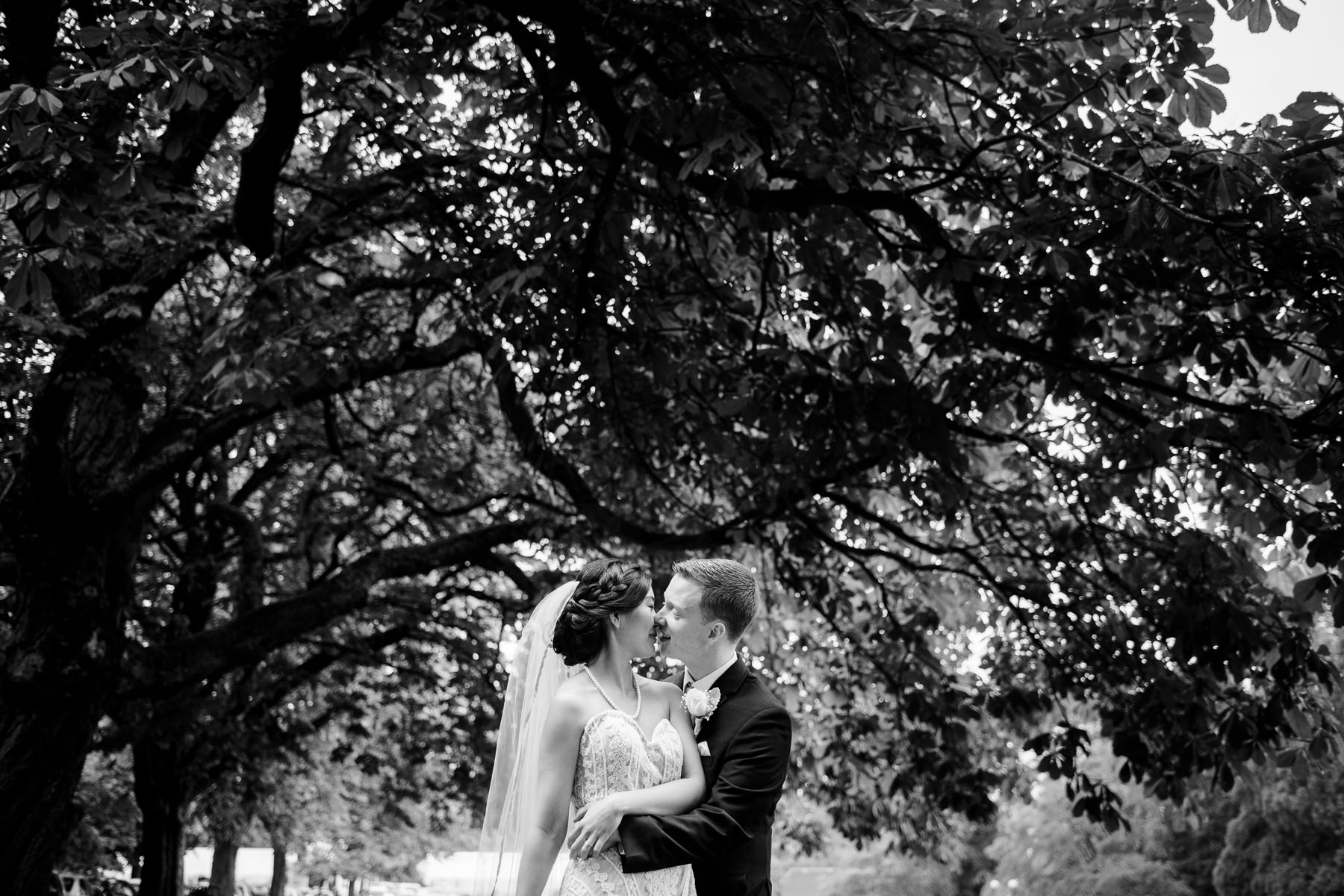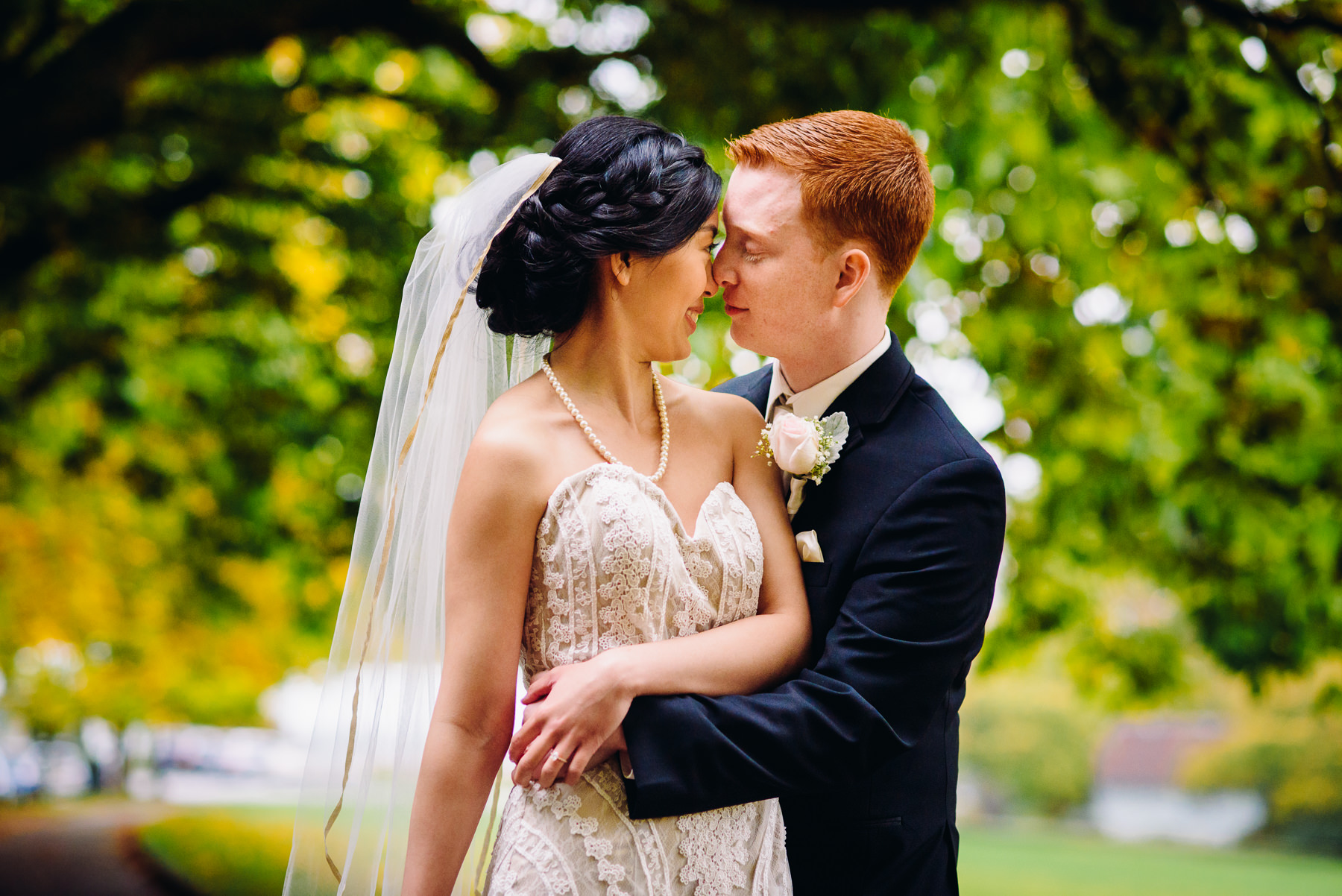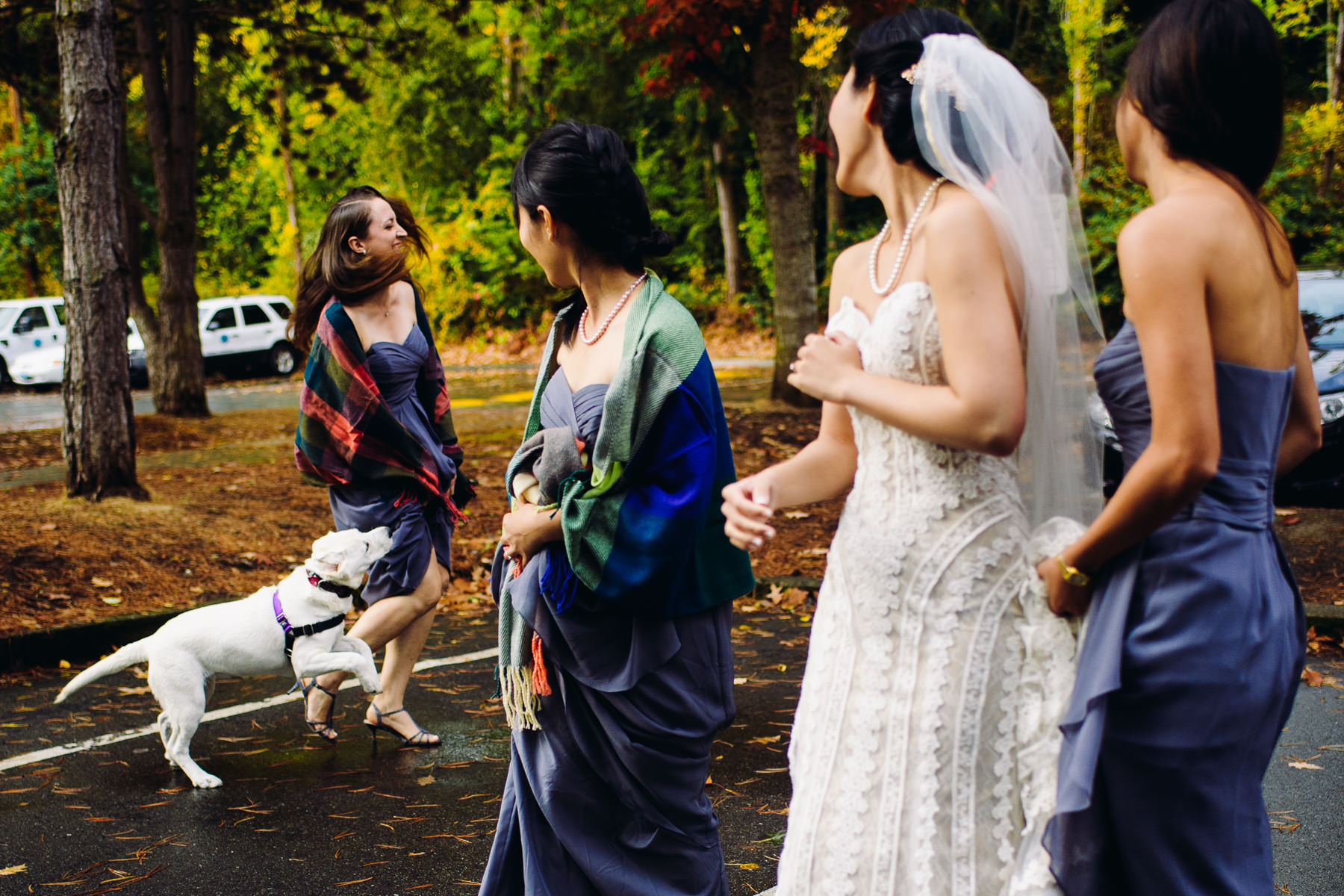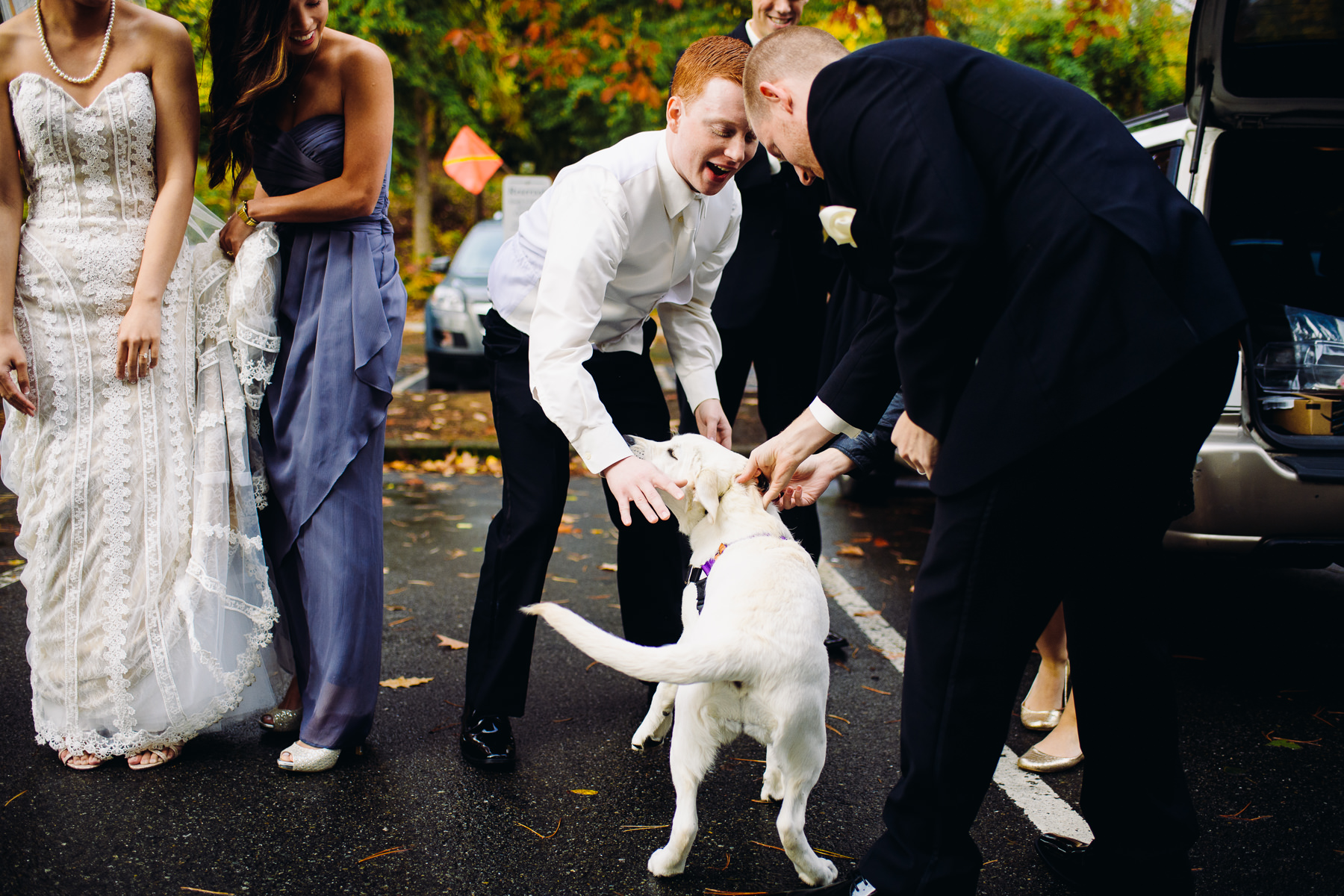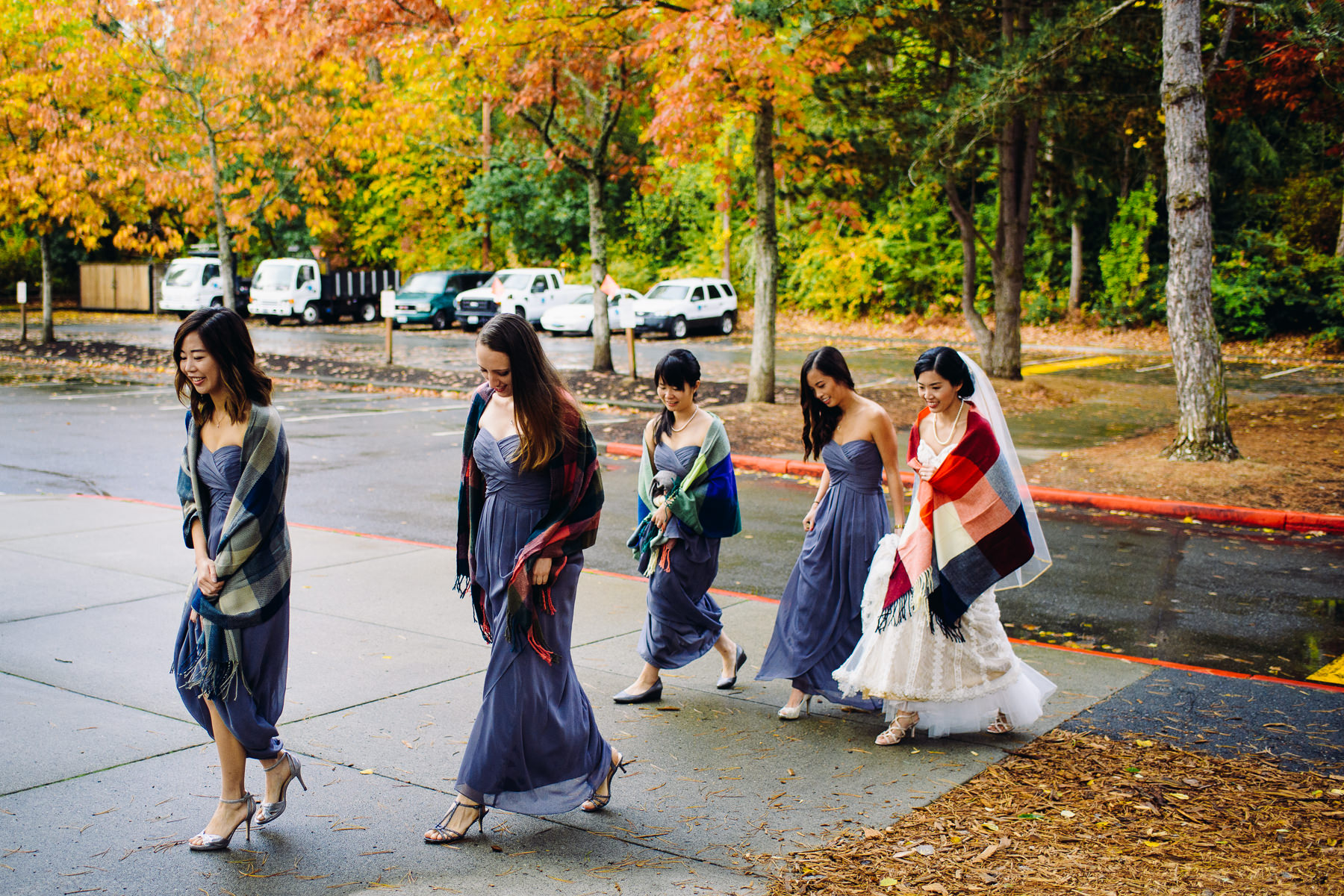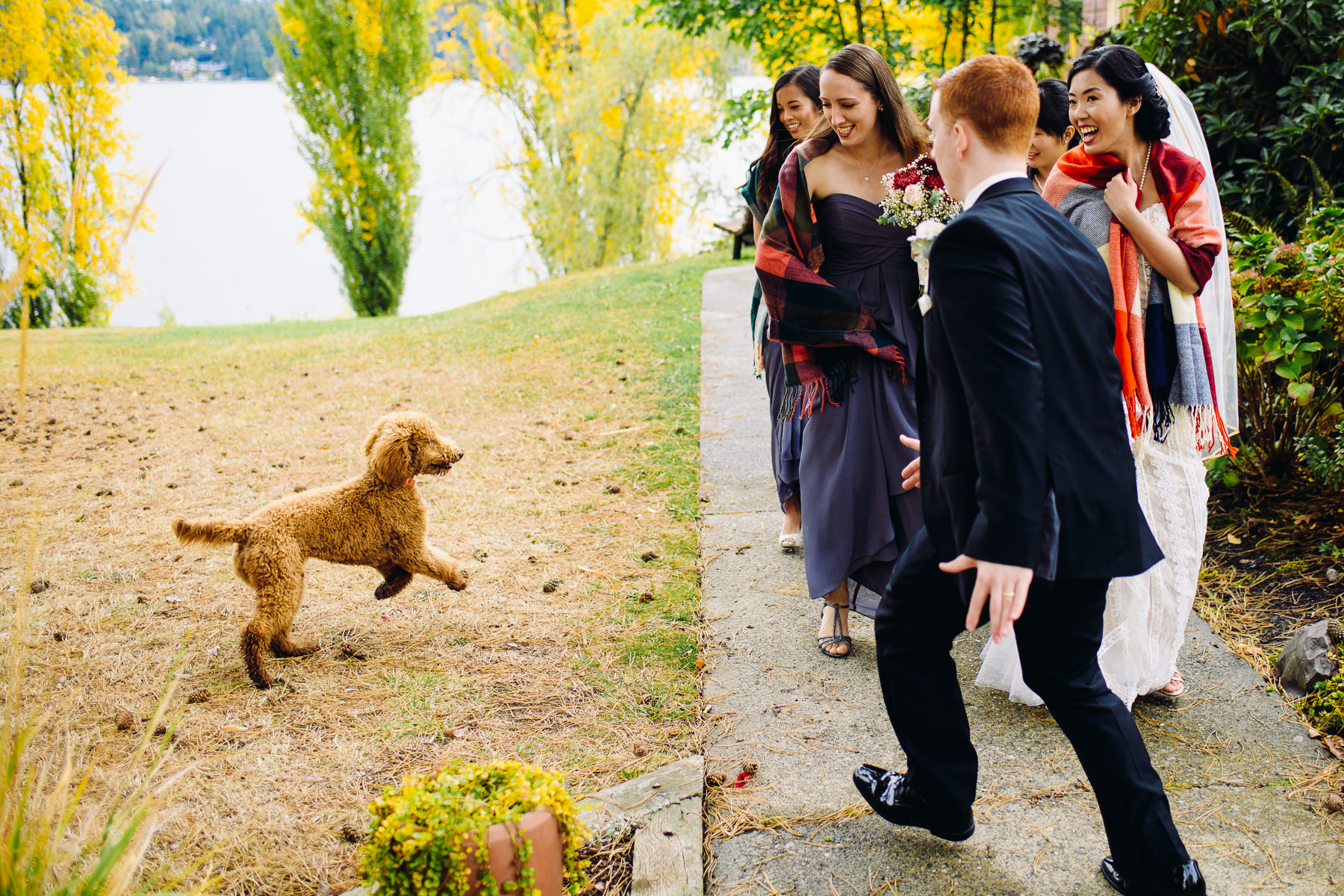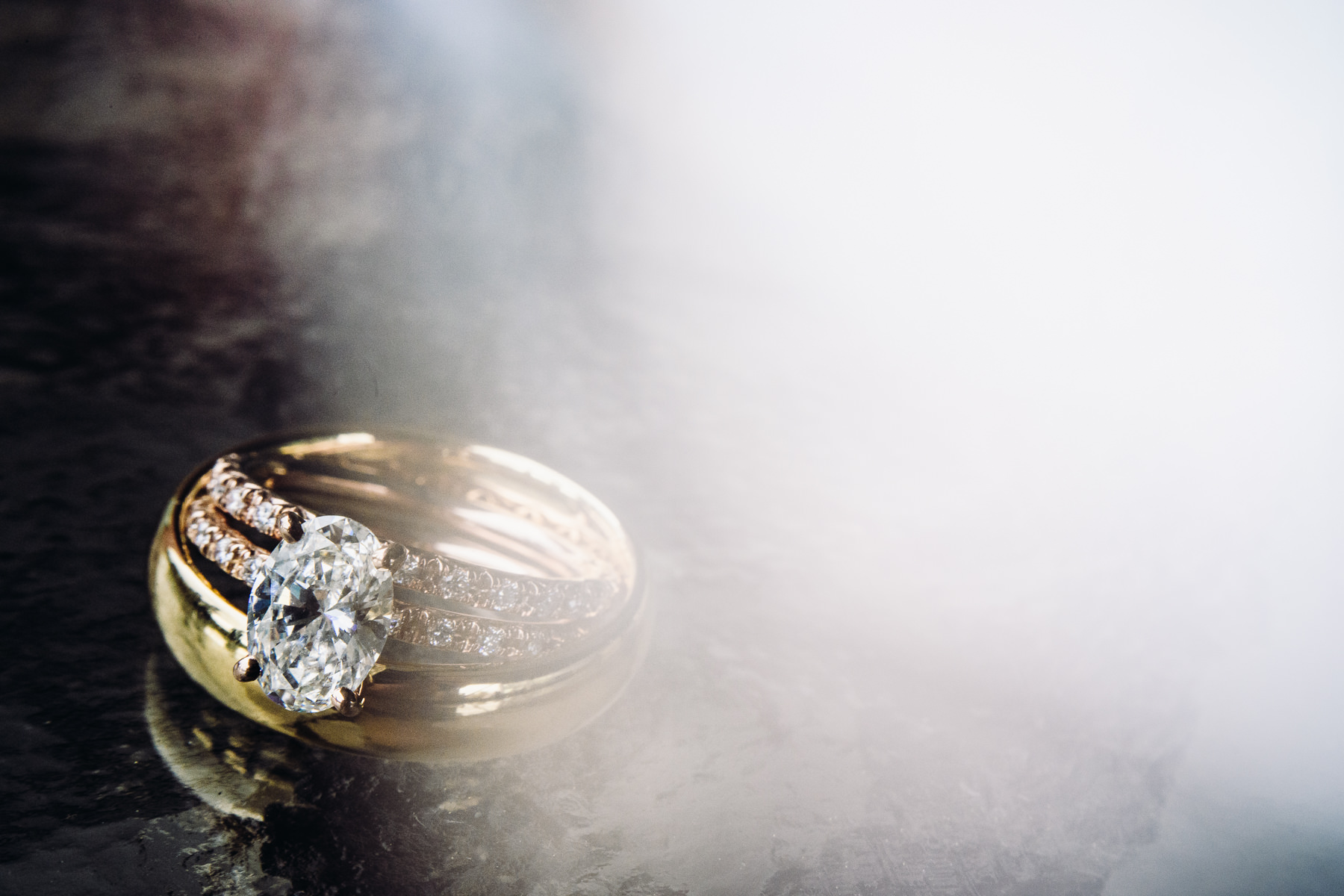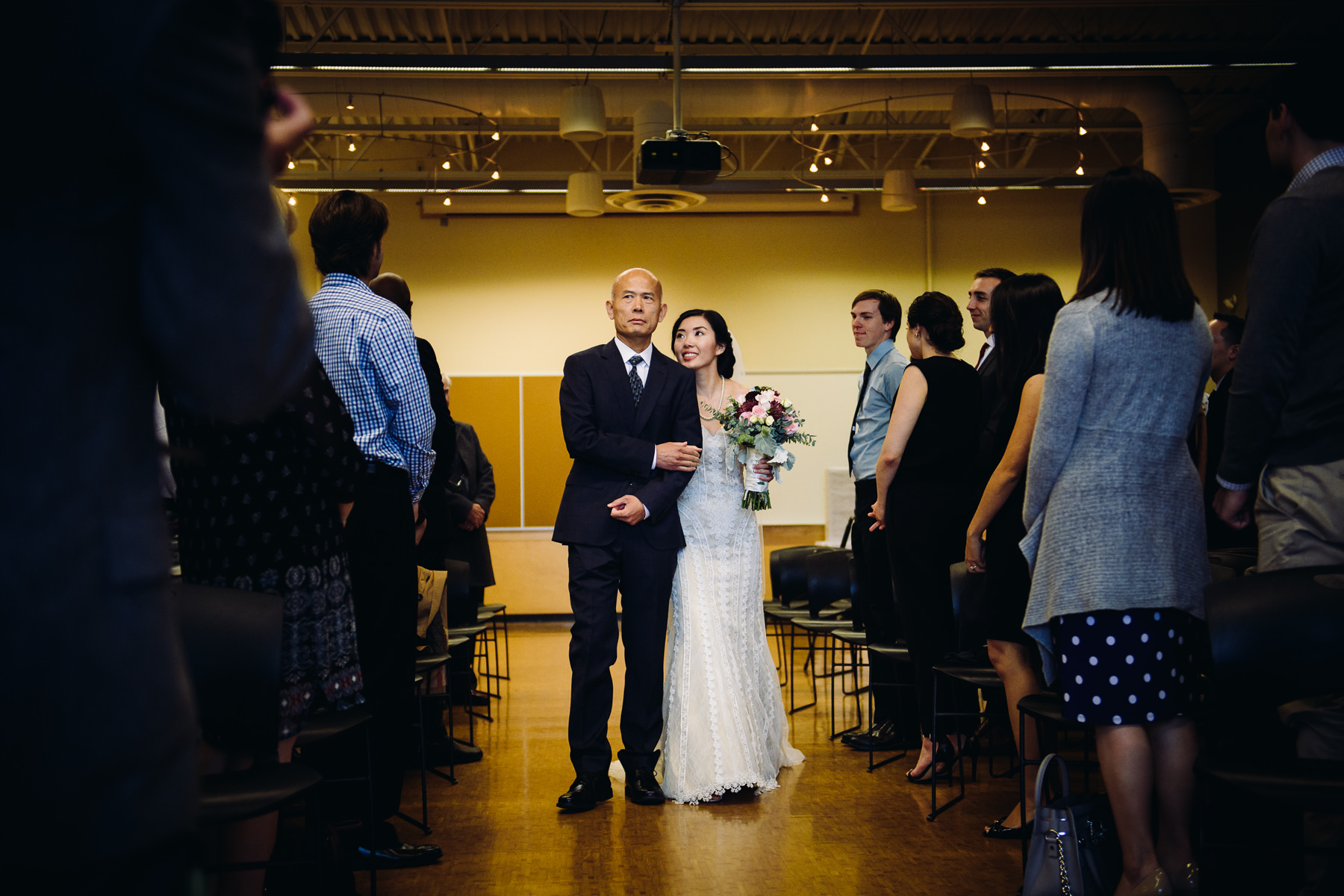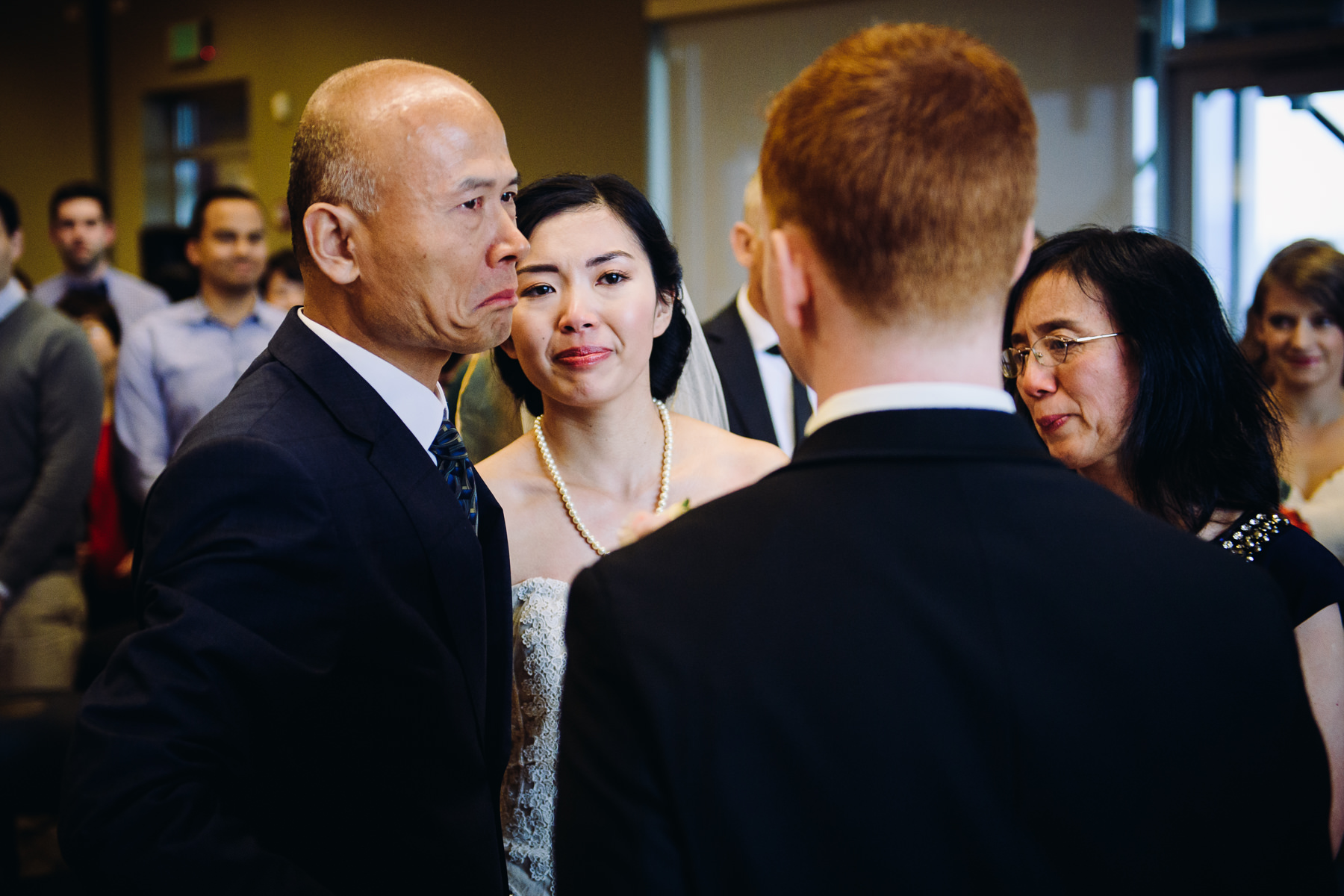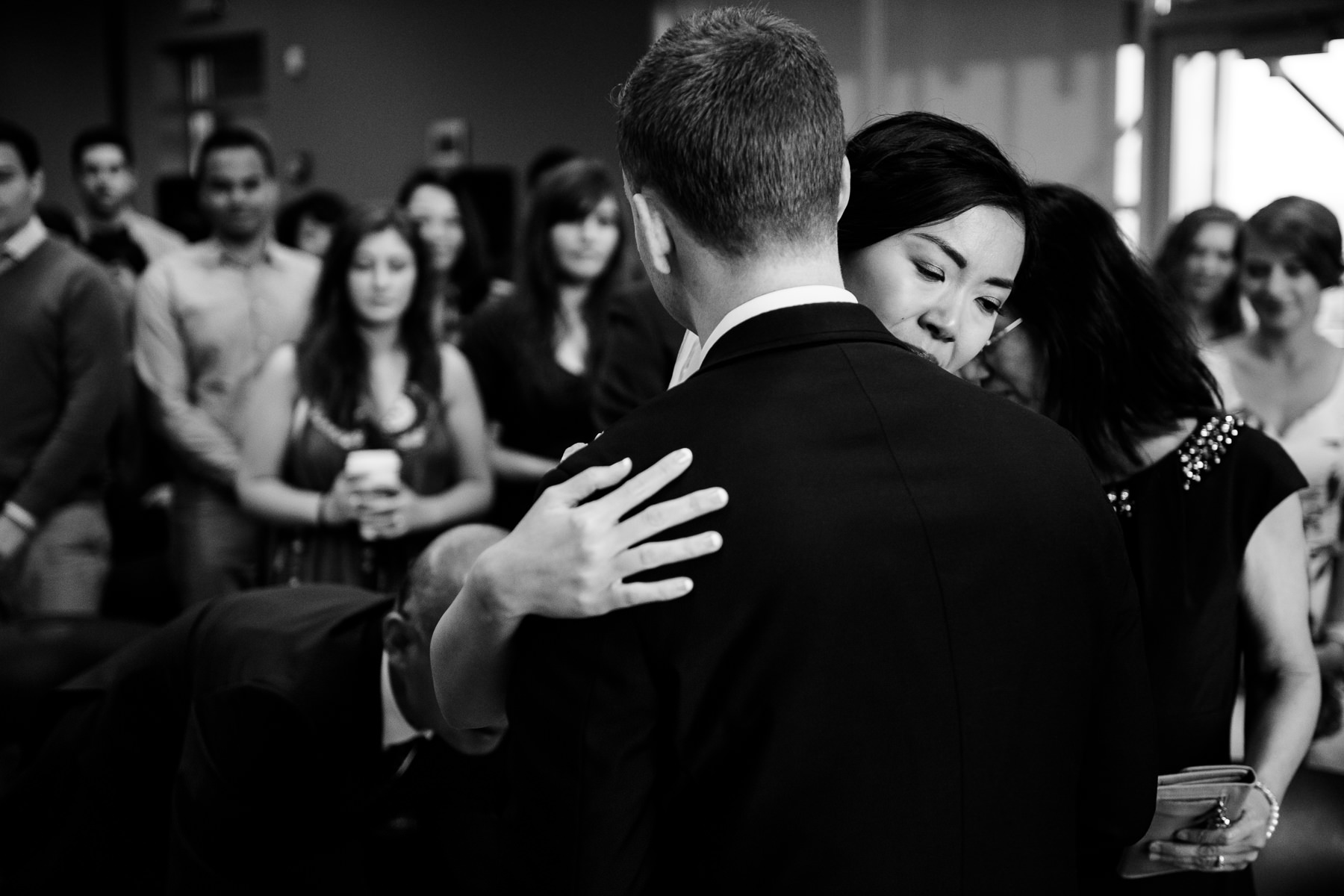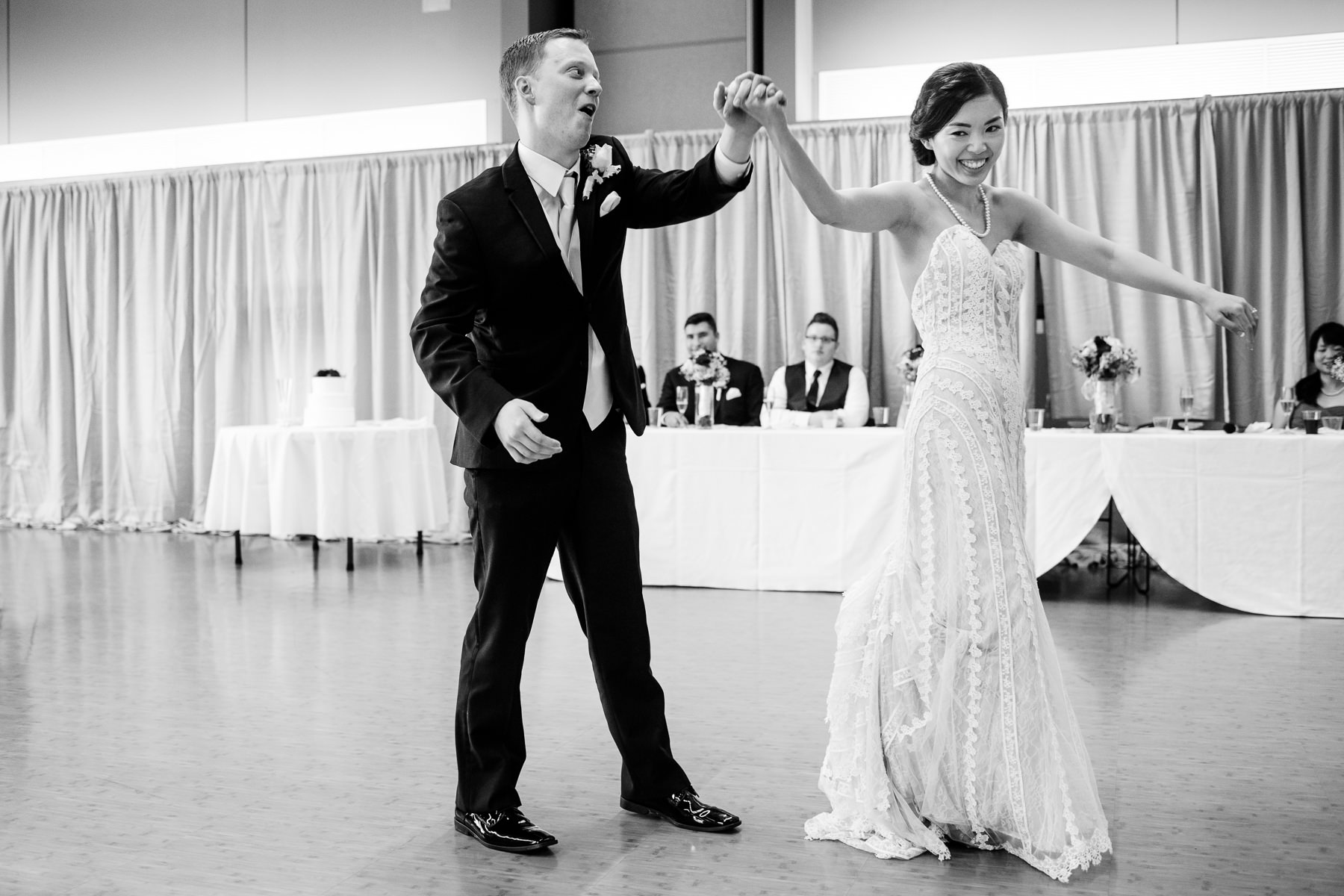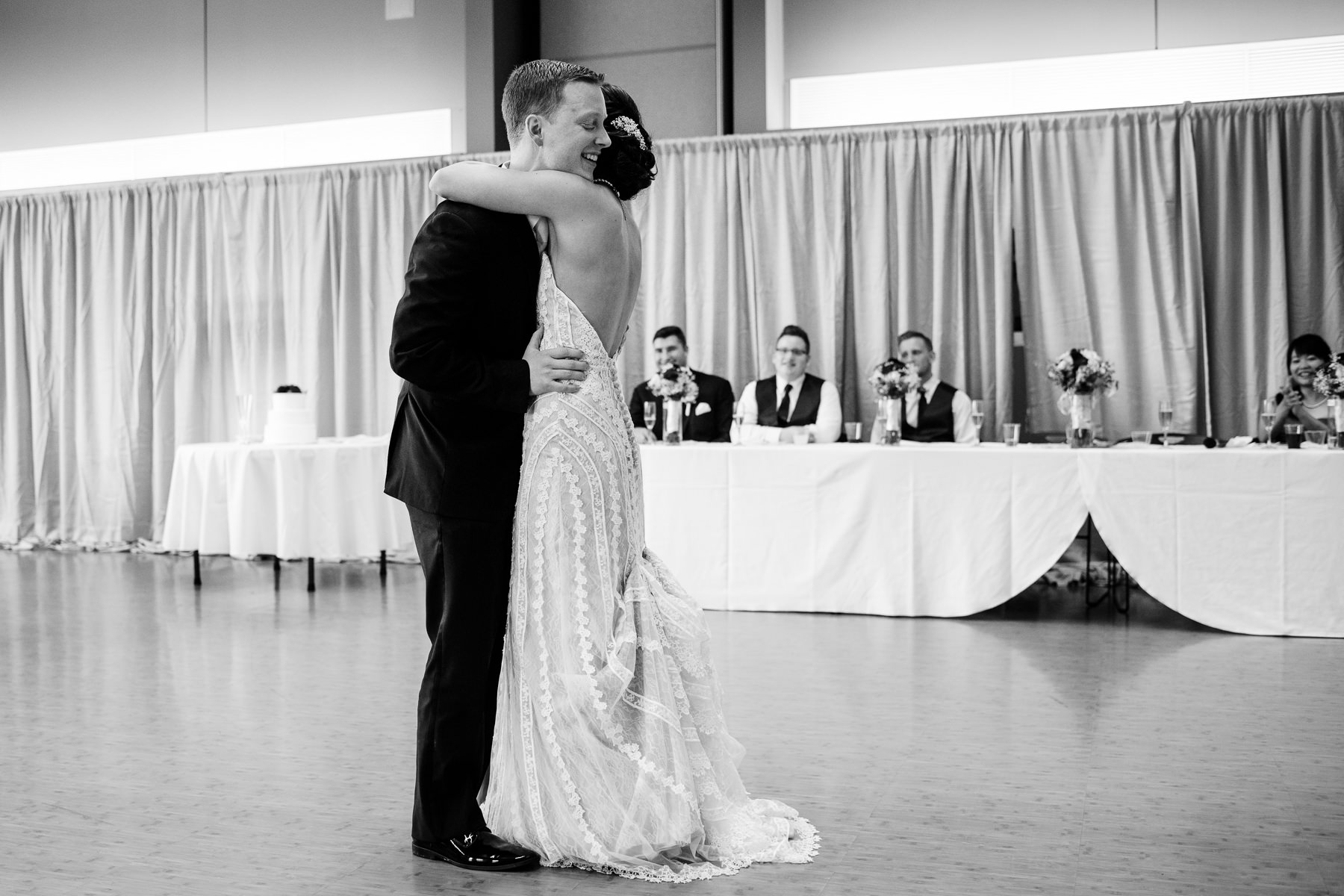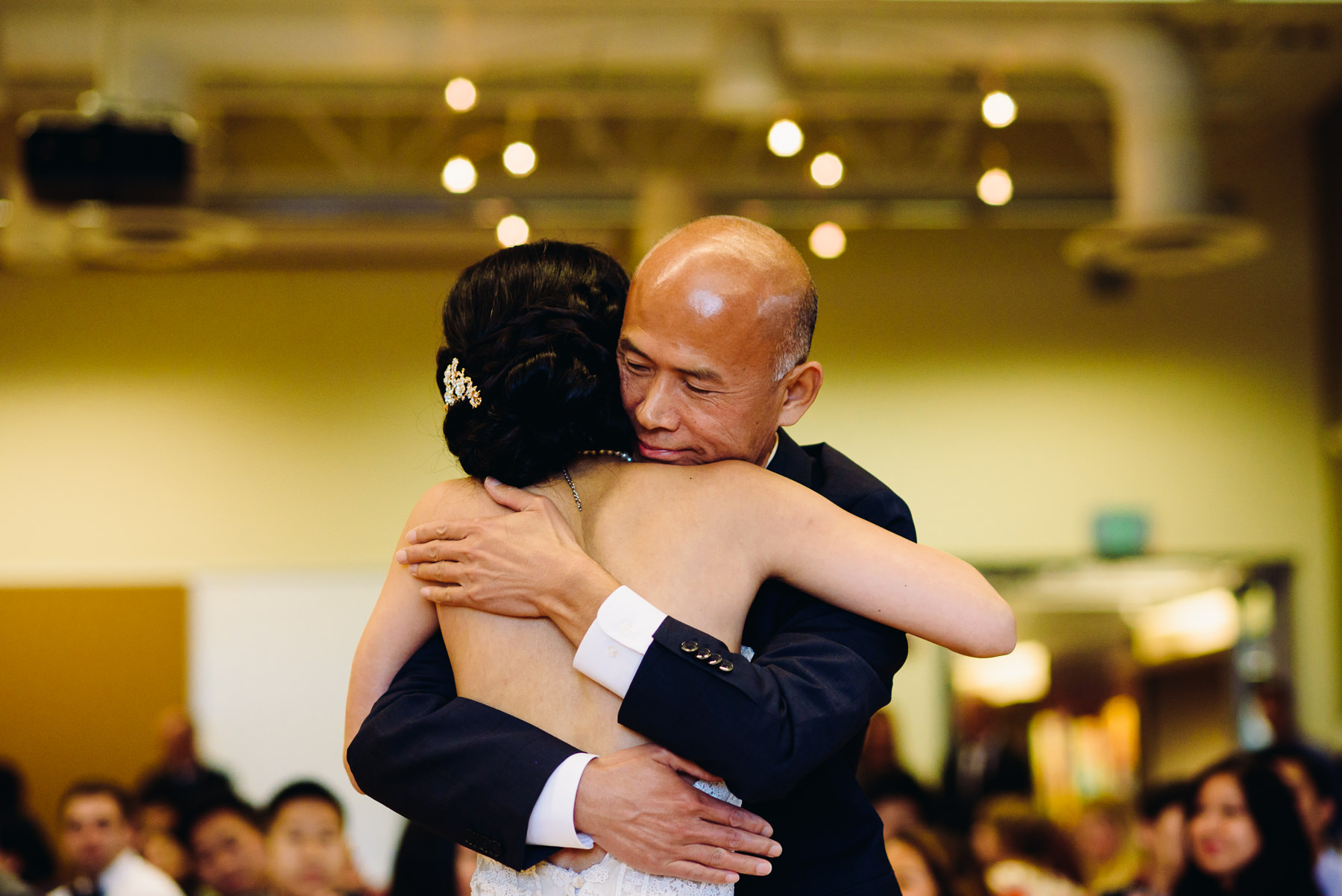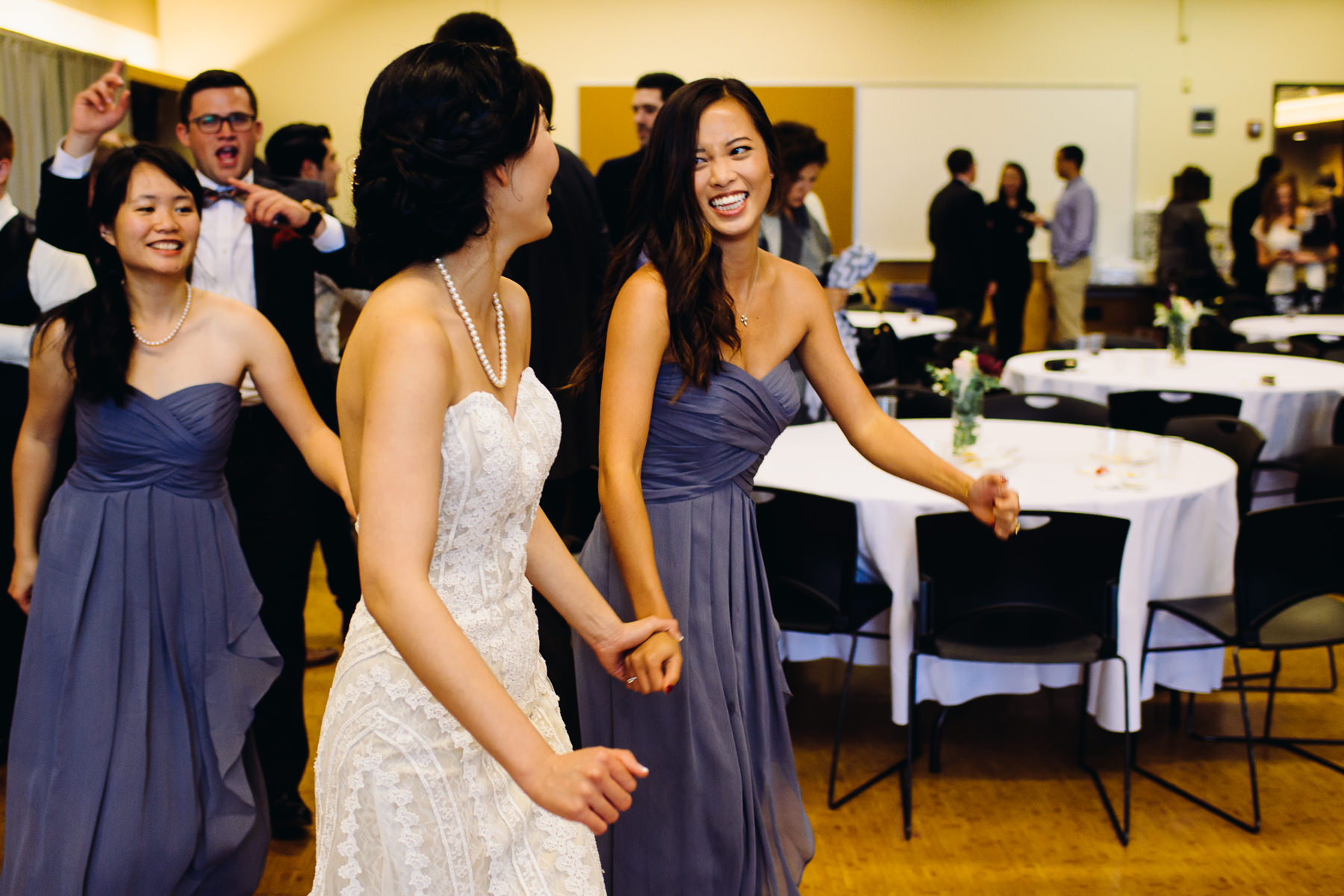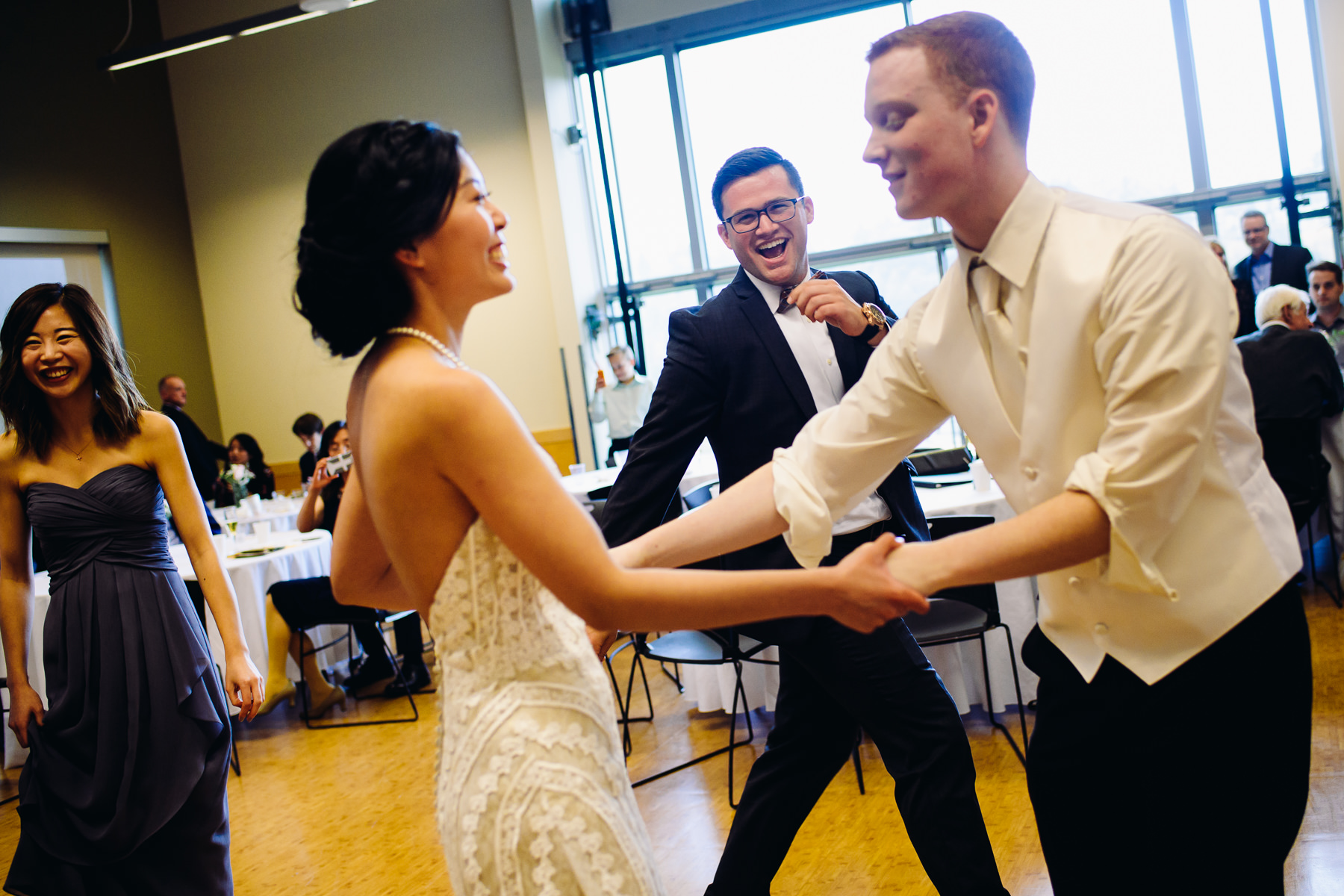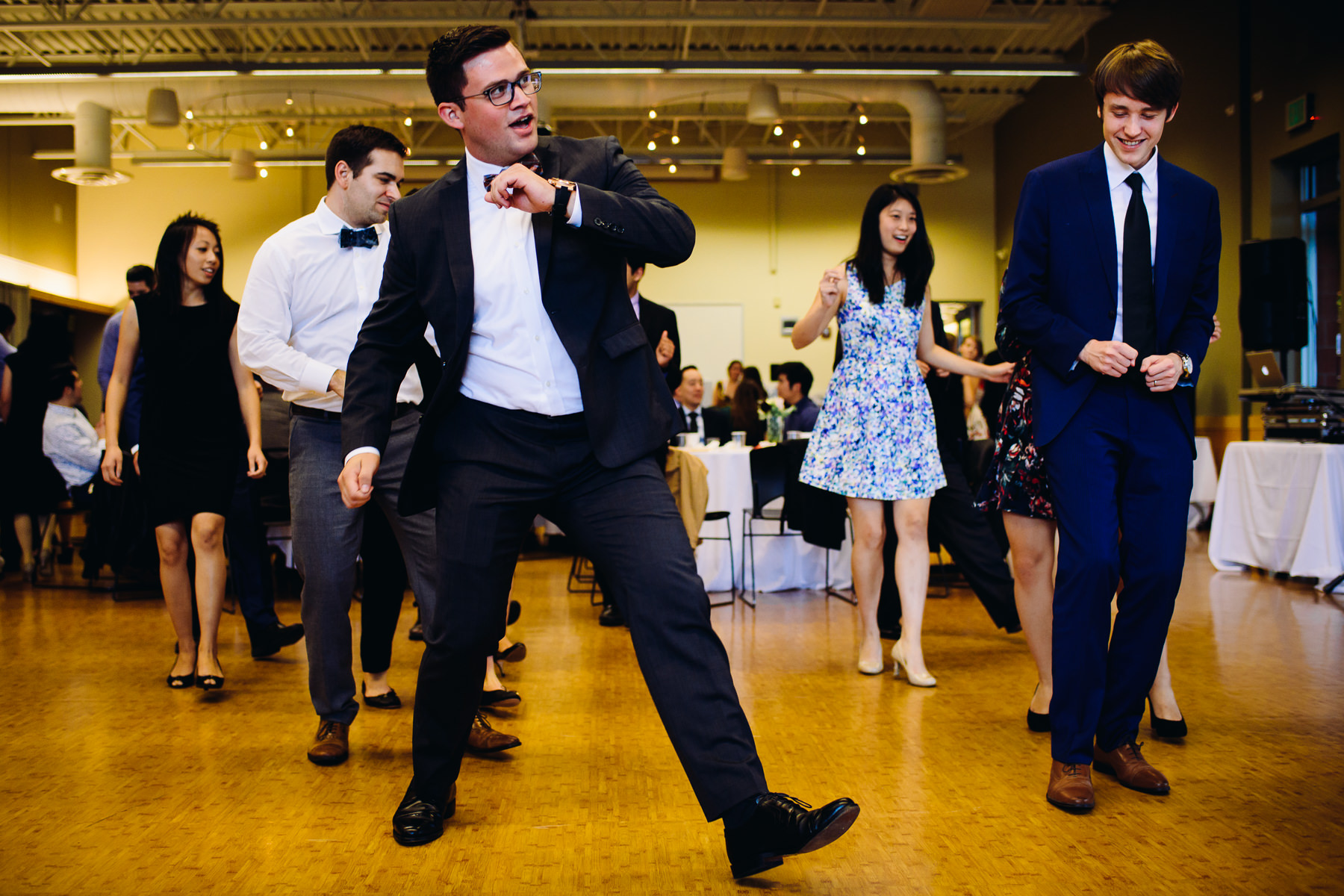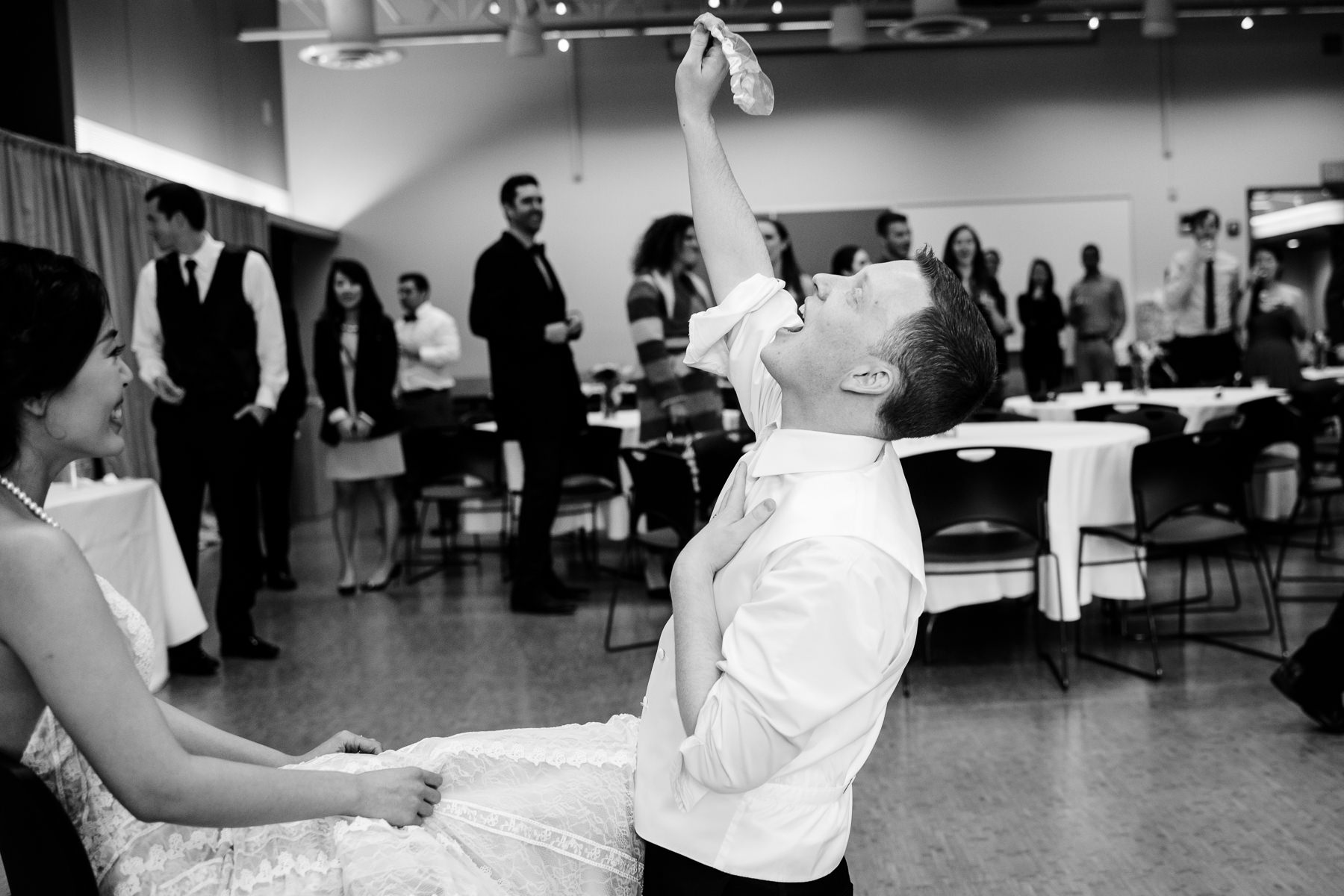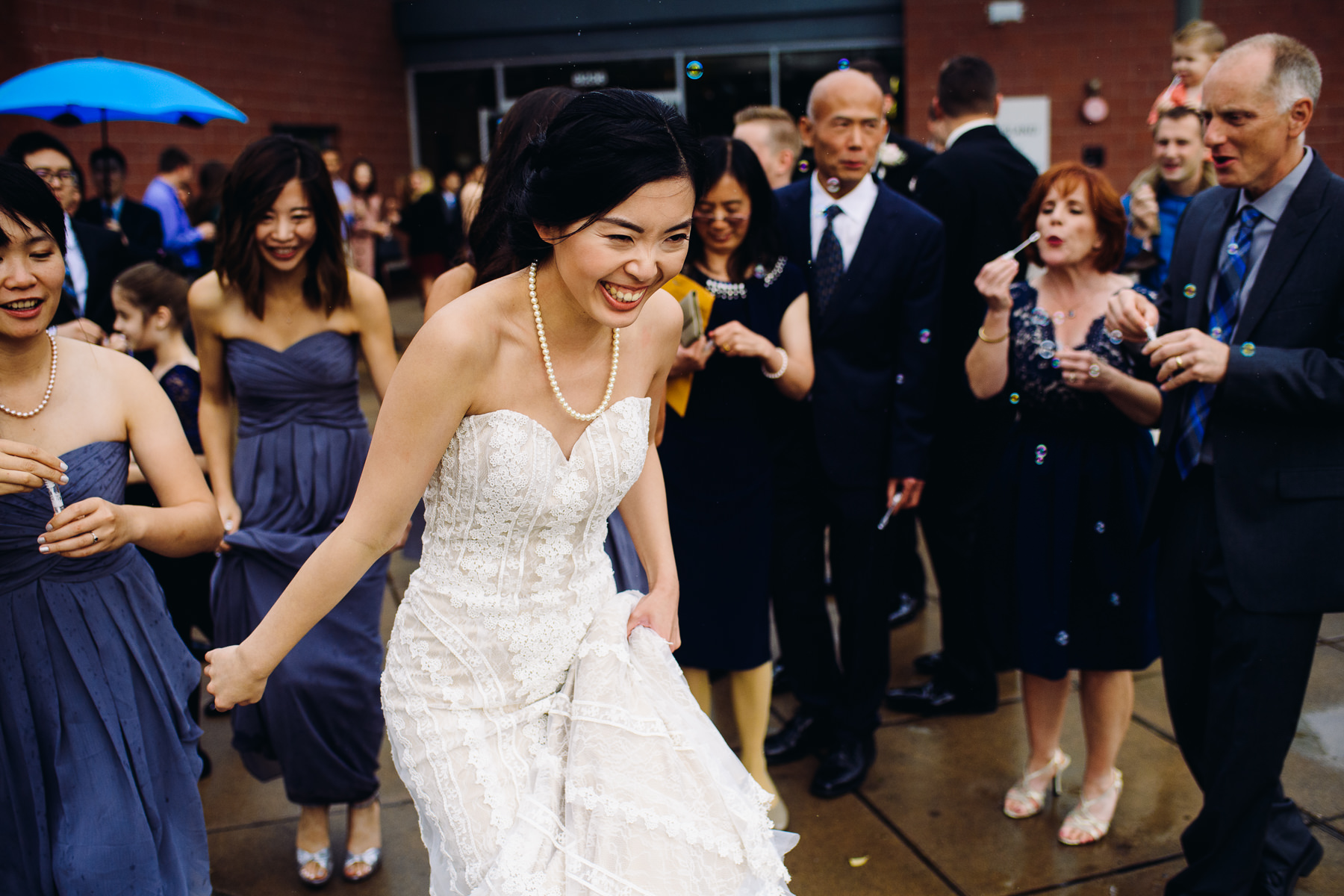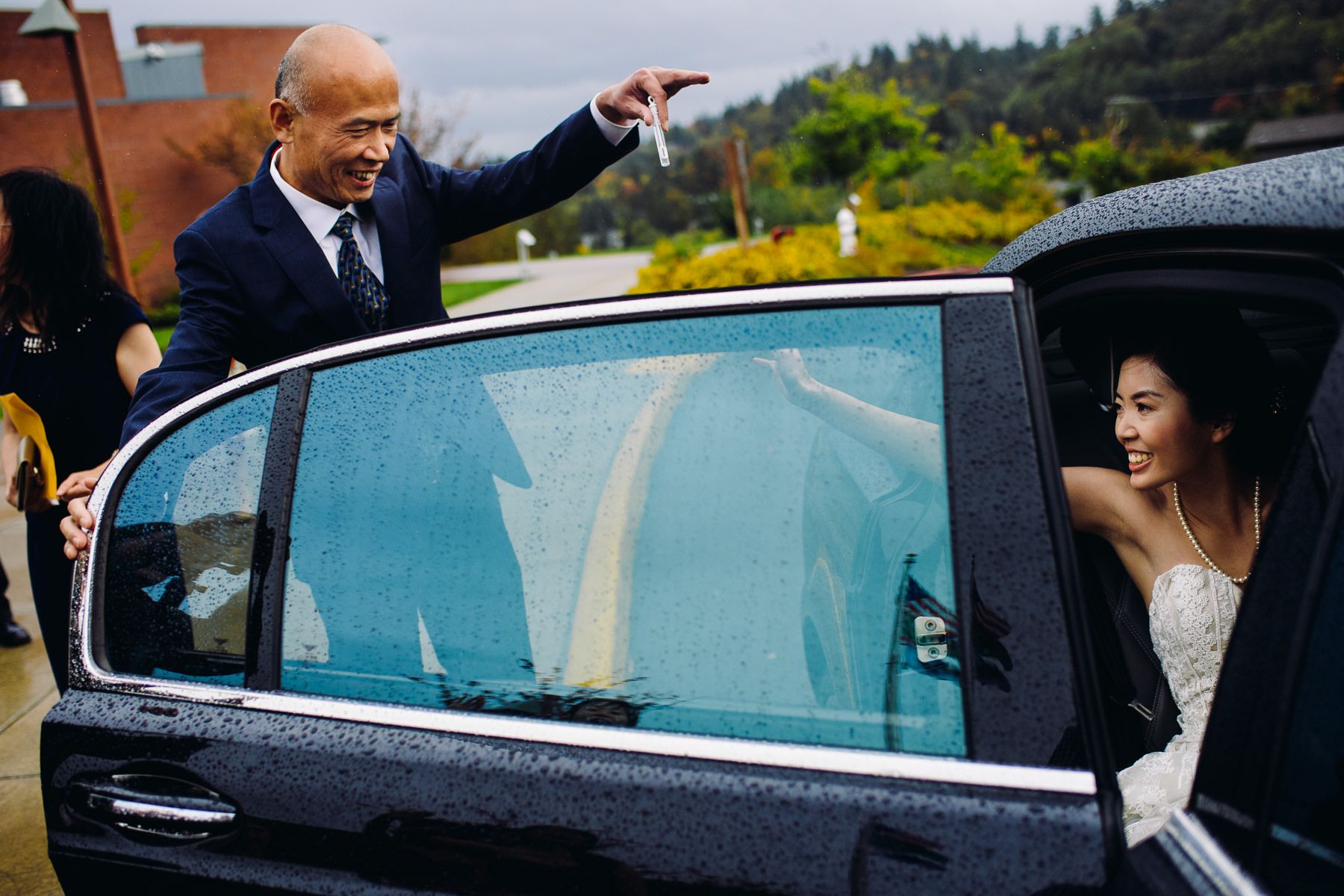 All Photos by Seattle & Destination Wedding Photographer Logan Westom