Mt. Tabor Park engagement photos are best taken at sunset. I learned that the fun way with Stacy and Alex during their engagement session. It's a beautiful park located in southeast Portland offering panoramic views of downtown Portland.
Stacy and Alex suggested we shoot their engagement session there because they had their very first date at Mt. Tabor. We met at their house, located conveniently at the base of the park. We ventured up the stairs to the top of Mt. Tabor. We took it slow, getting out of breath walking up the step hill, and taking pictures along the way as the gorgeous sun was breaking through the trees. Halfway to the top you could glimpse a perfect view of downtown Portland.
Having grown up in and around the Portland area, I never knew such a view existed in southeast Portland. I absolutely love finding new places like this – all thanks to the adventurous couples I get to shoot with.
We hit the top and by this time the sun was absolutely stunning for their Mt. Tabor Park engagement photos . The color of the sky was a beautiful gradient of orange to blue. We walked to one of the reservoirs and got some colorful images with the near by trees. Stacy and Alex also made my task easy, they were comfortable and relaxed in this place that obviously holds a significant meaning in their relationship.
Everywhere we went around Mt. Tabor Park the sun followed behind supporting with beautiful light. It was hard to find any light that did not look good on this evening and I think that shows in this sessions' photos. Enjoy a different glimpse of Portland, I know it is a spot that I will want to return to soon.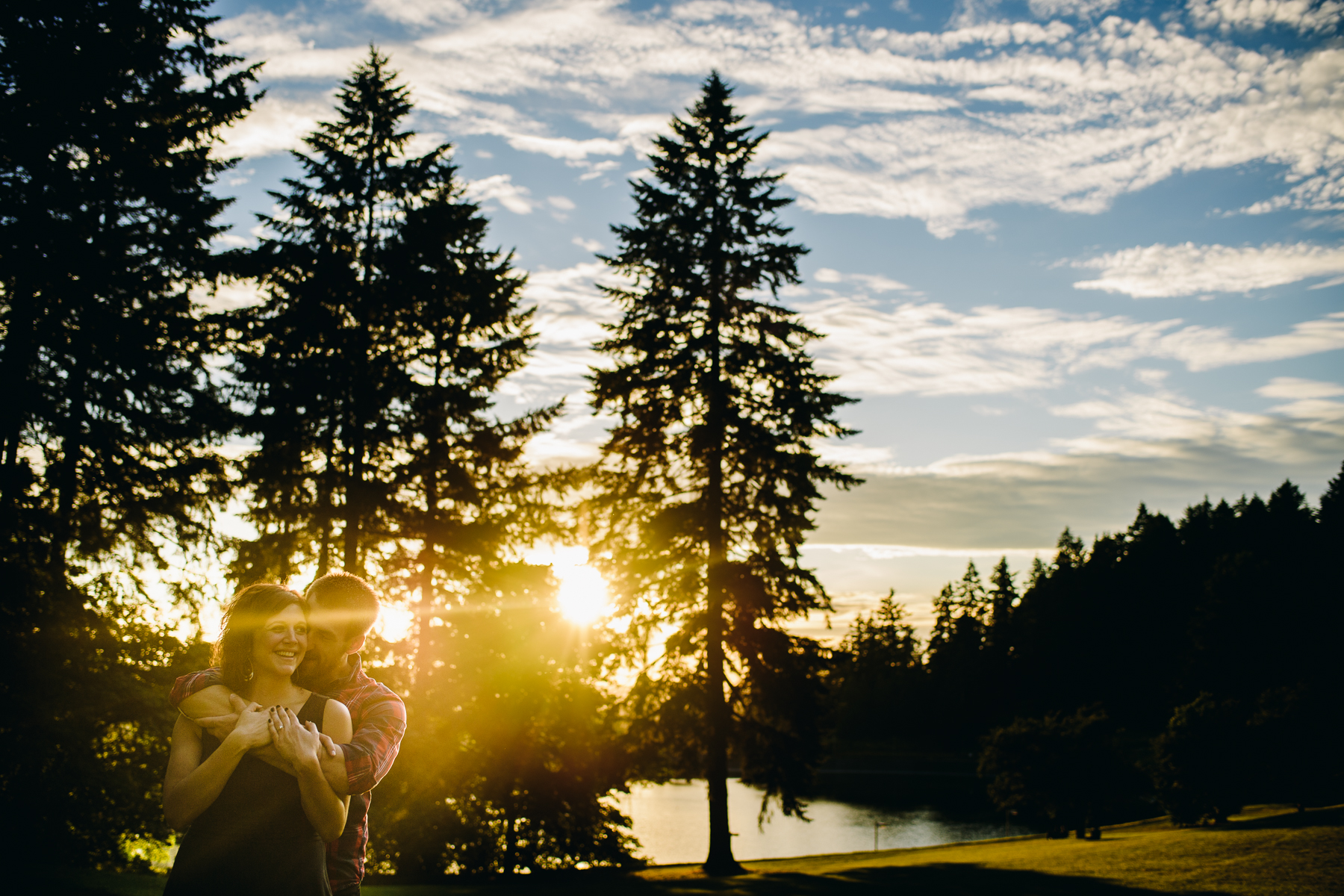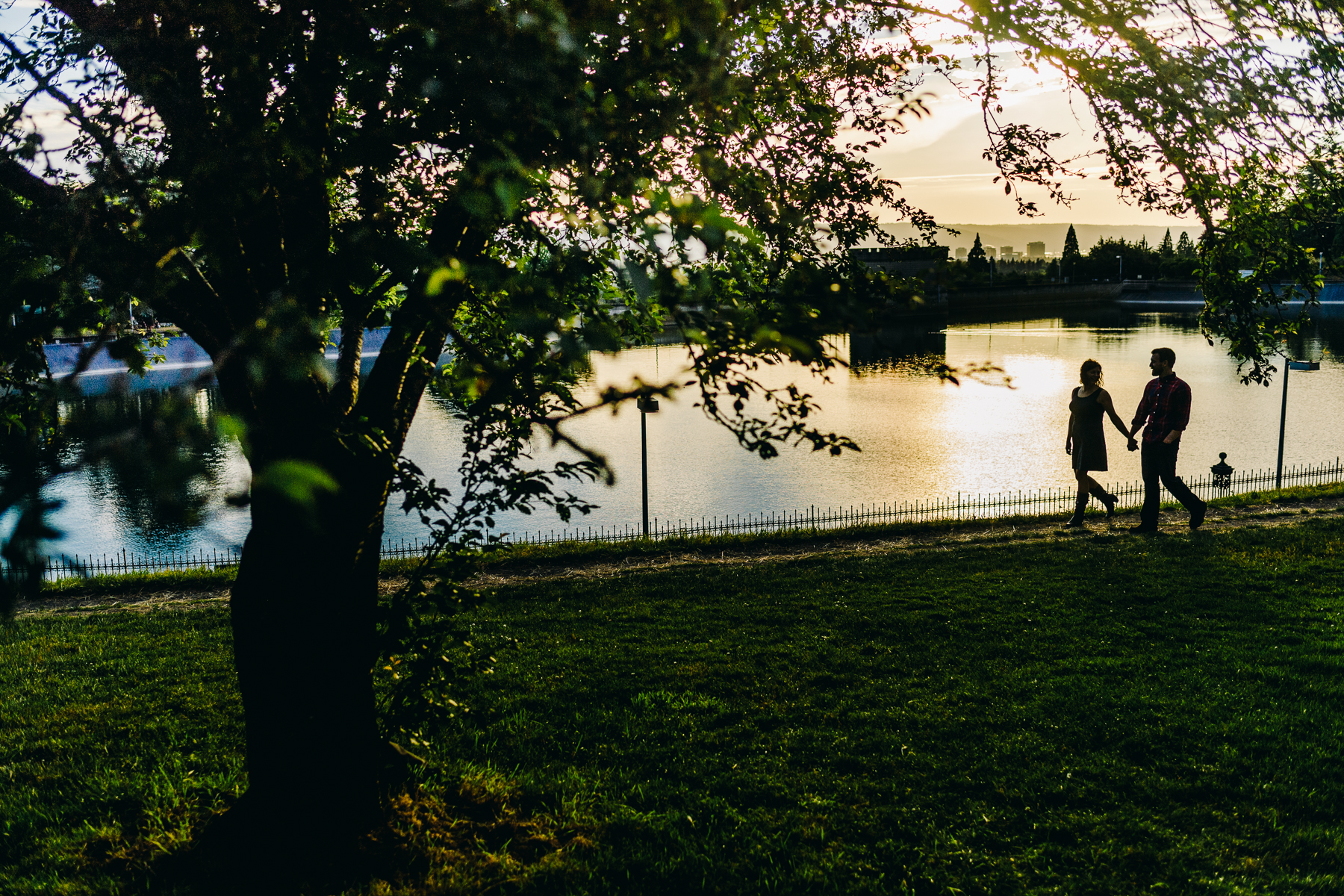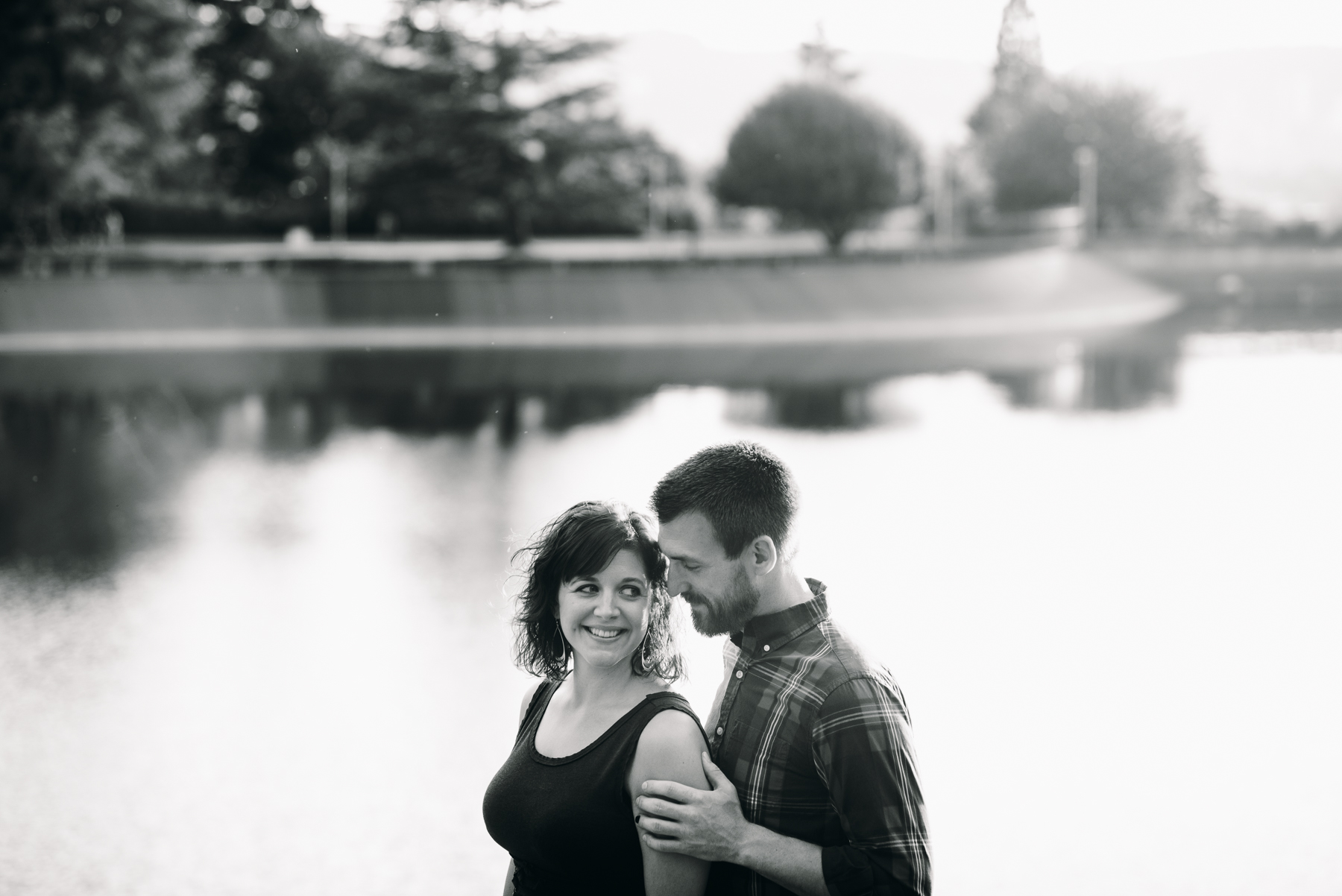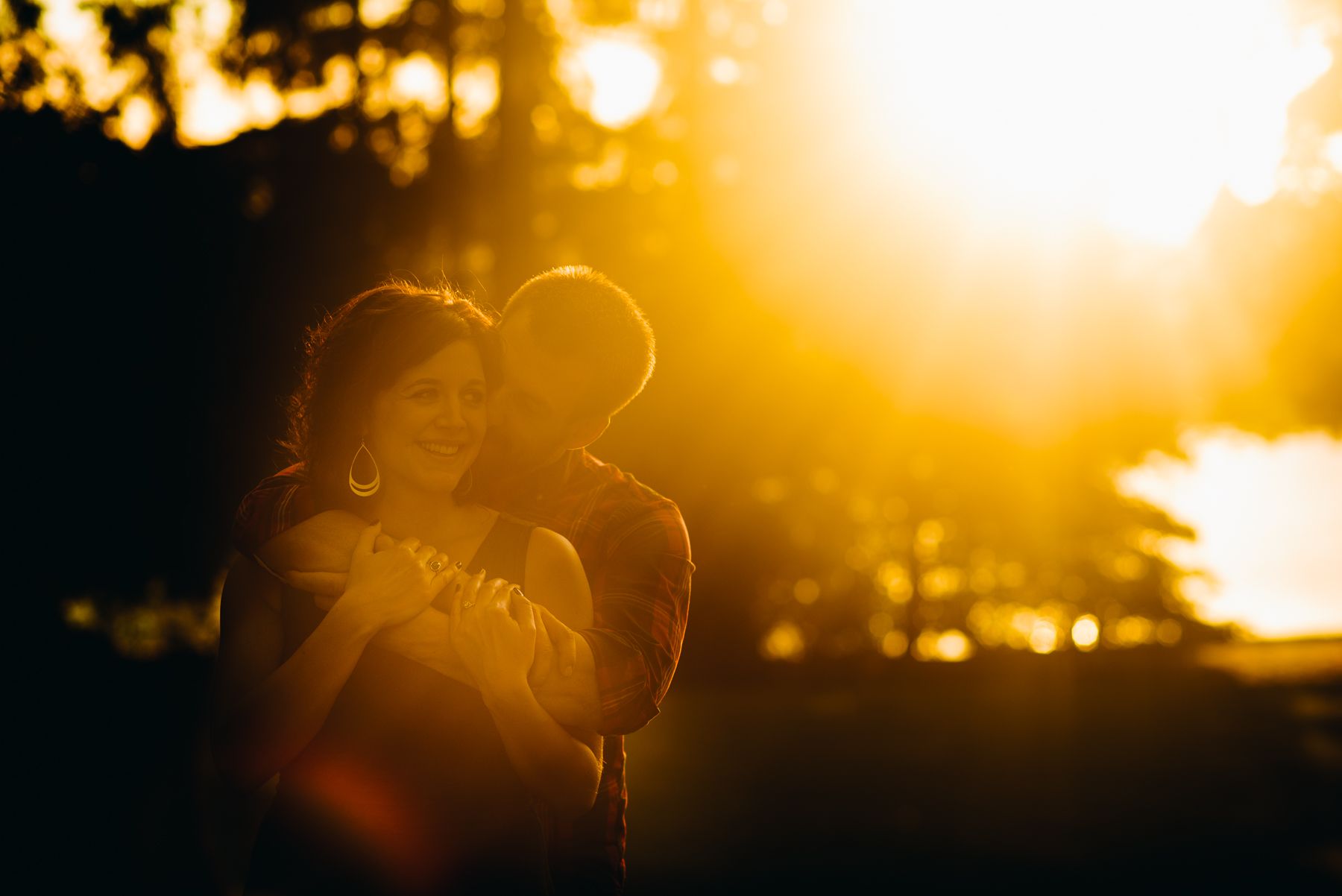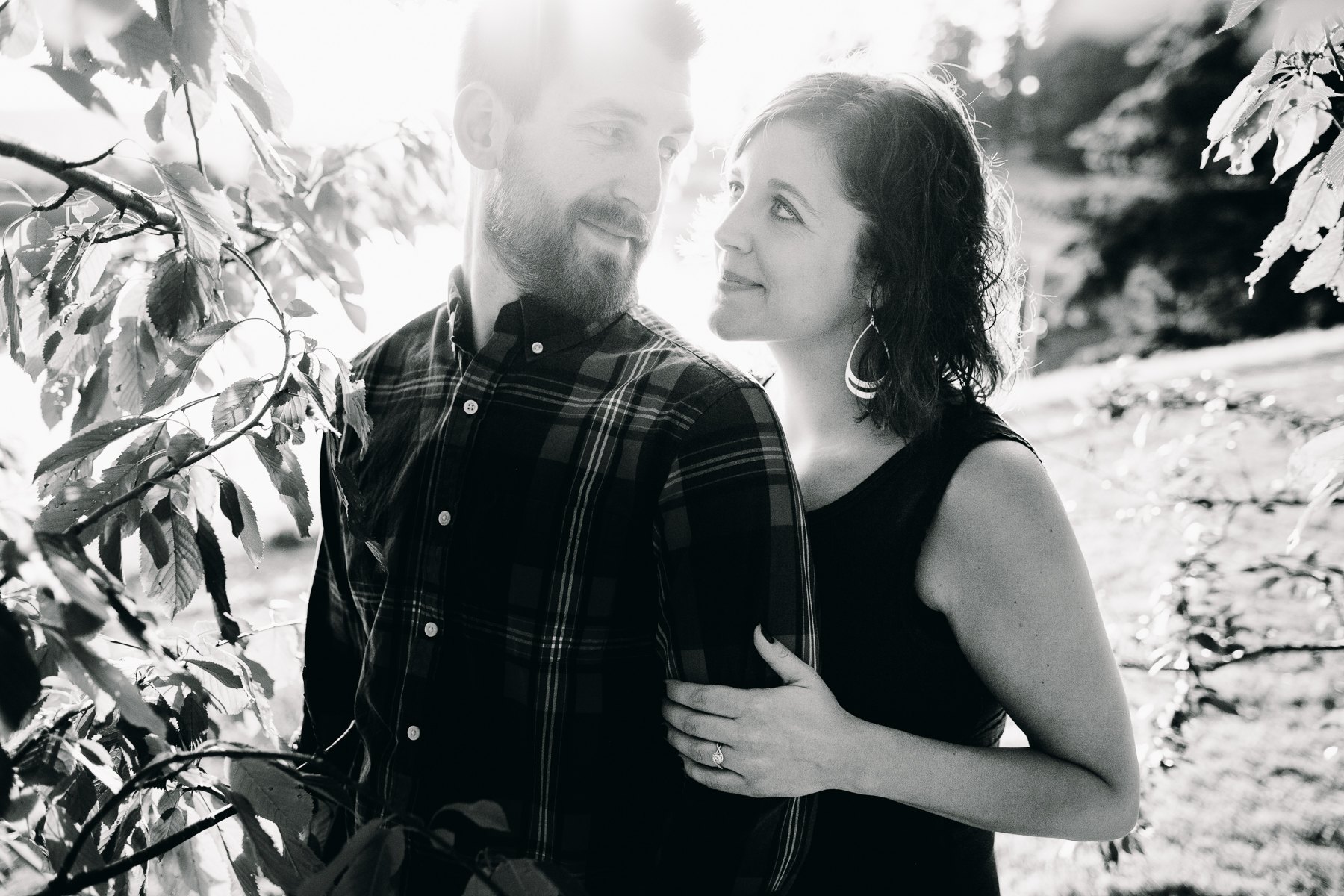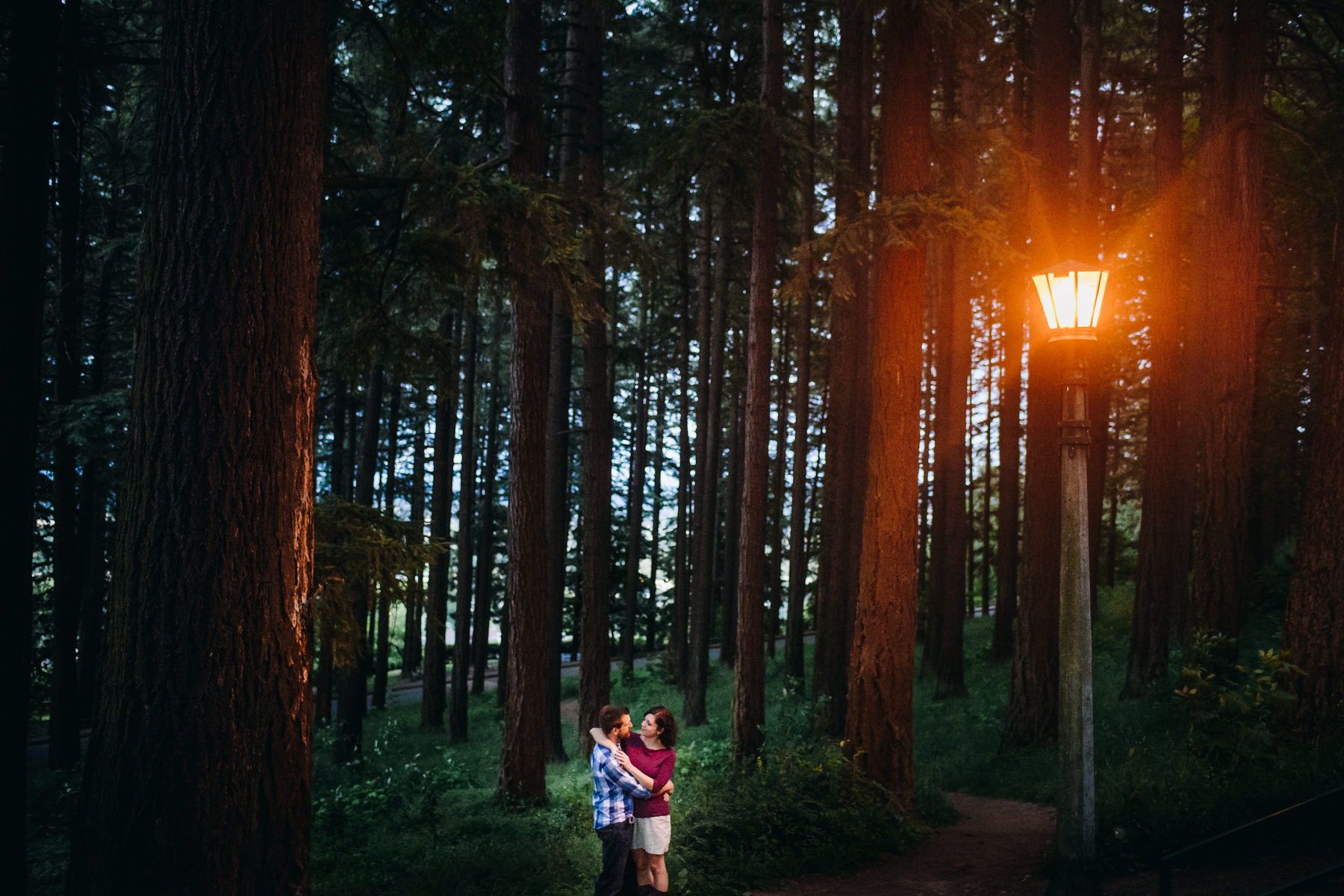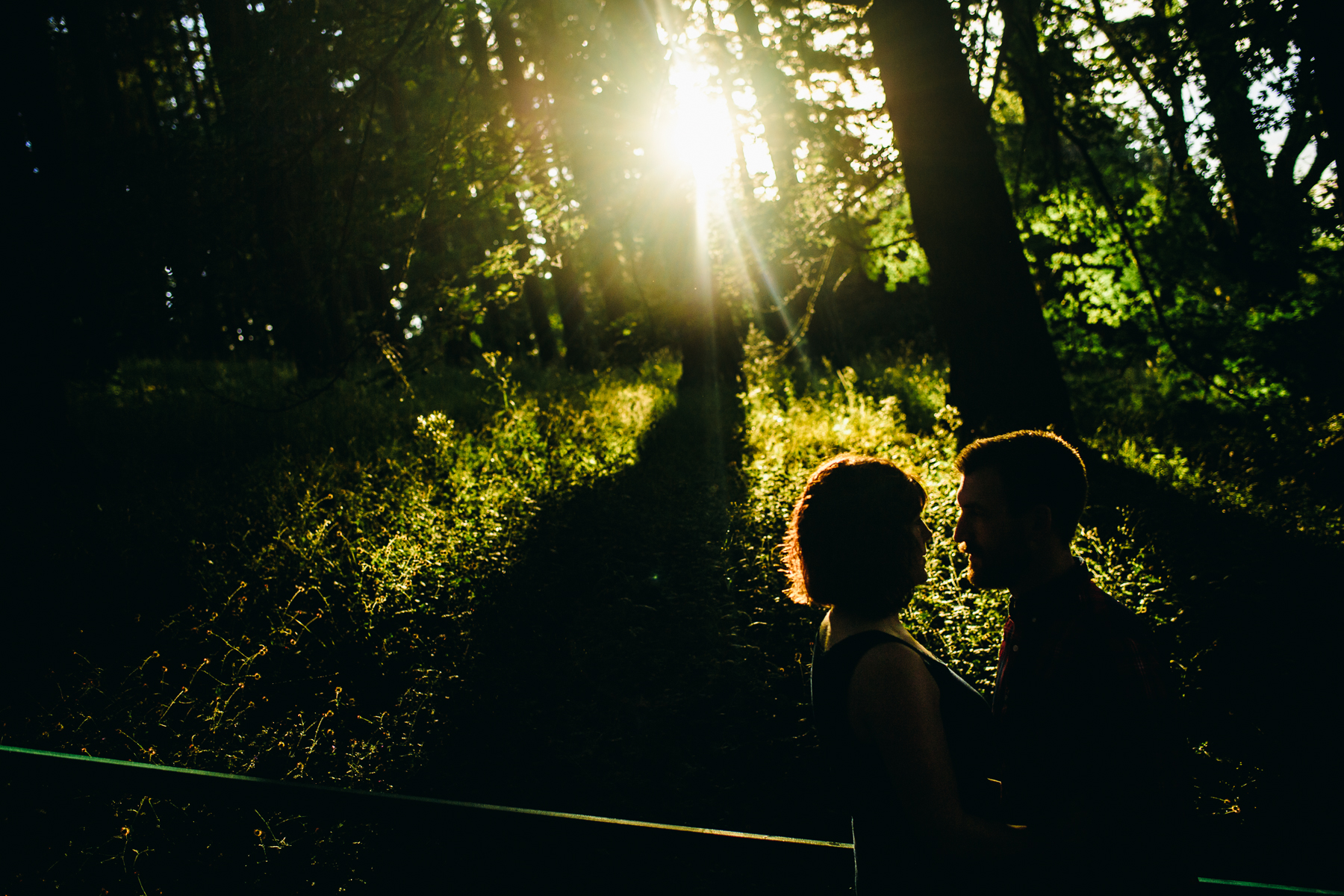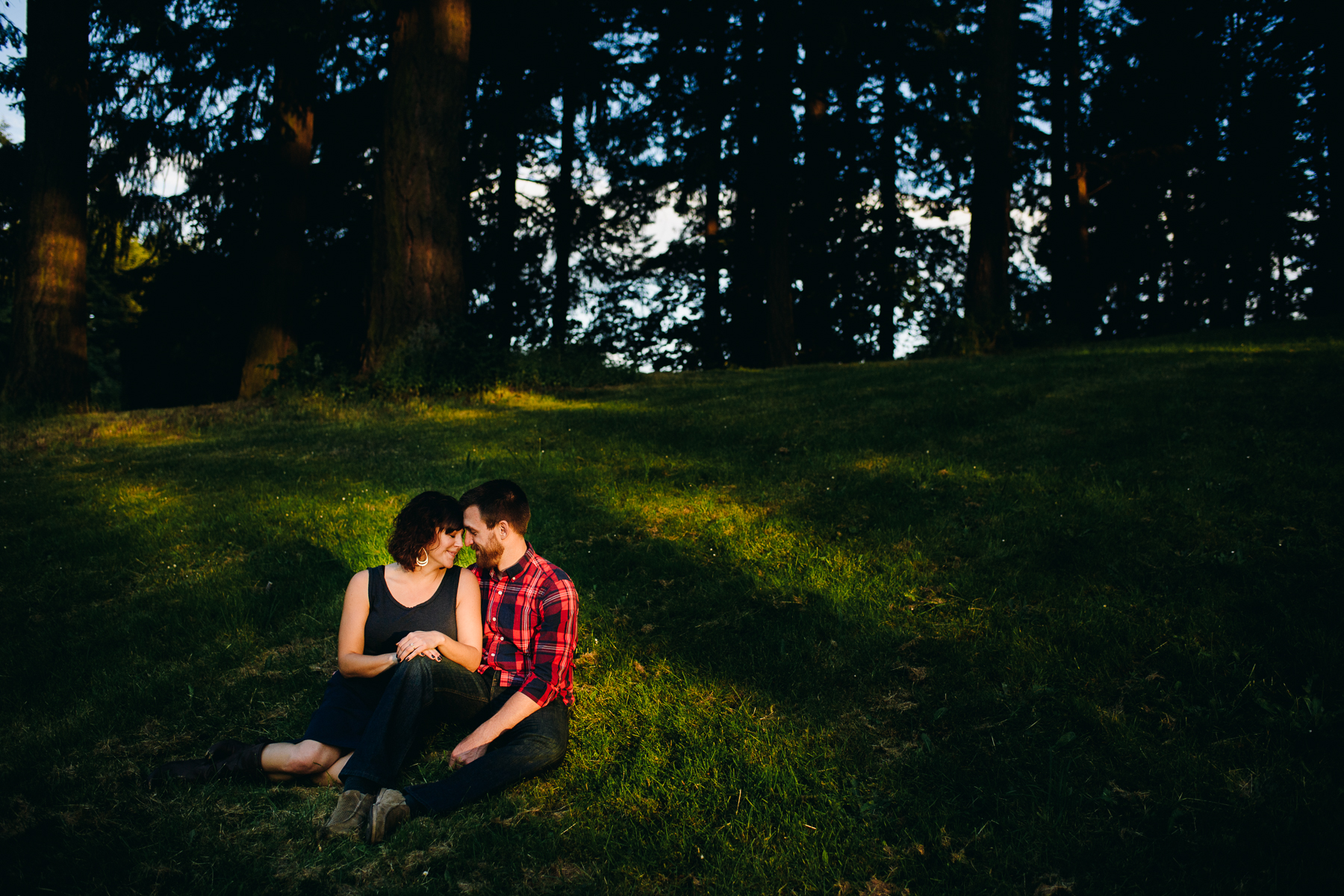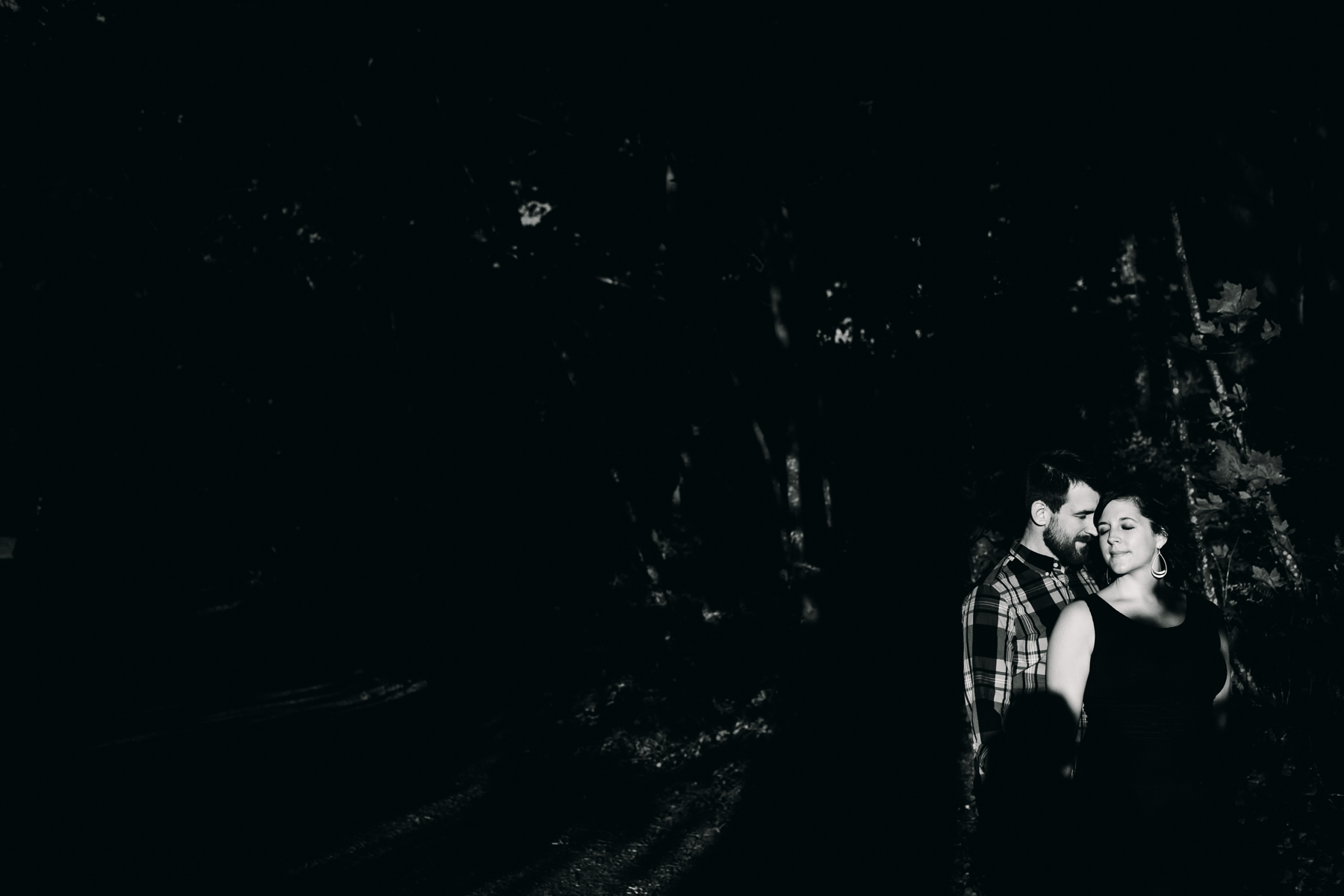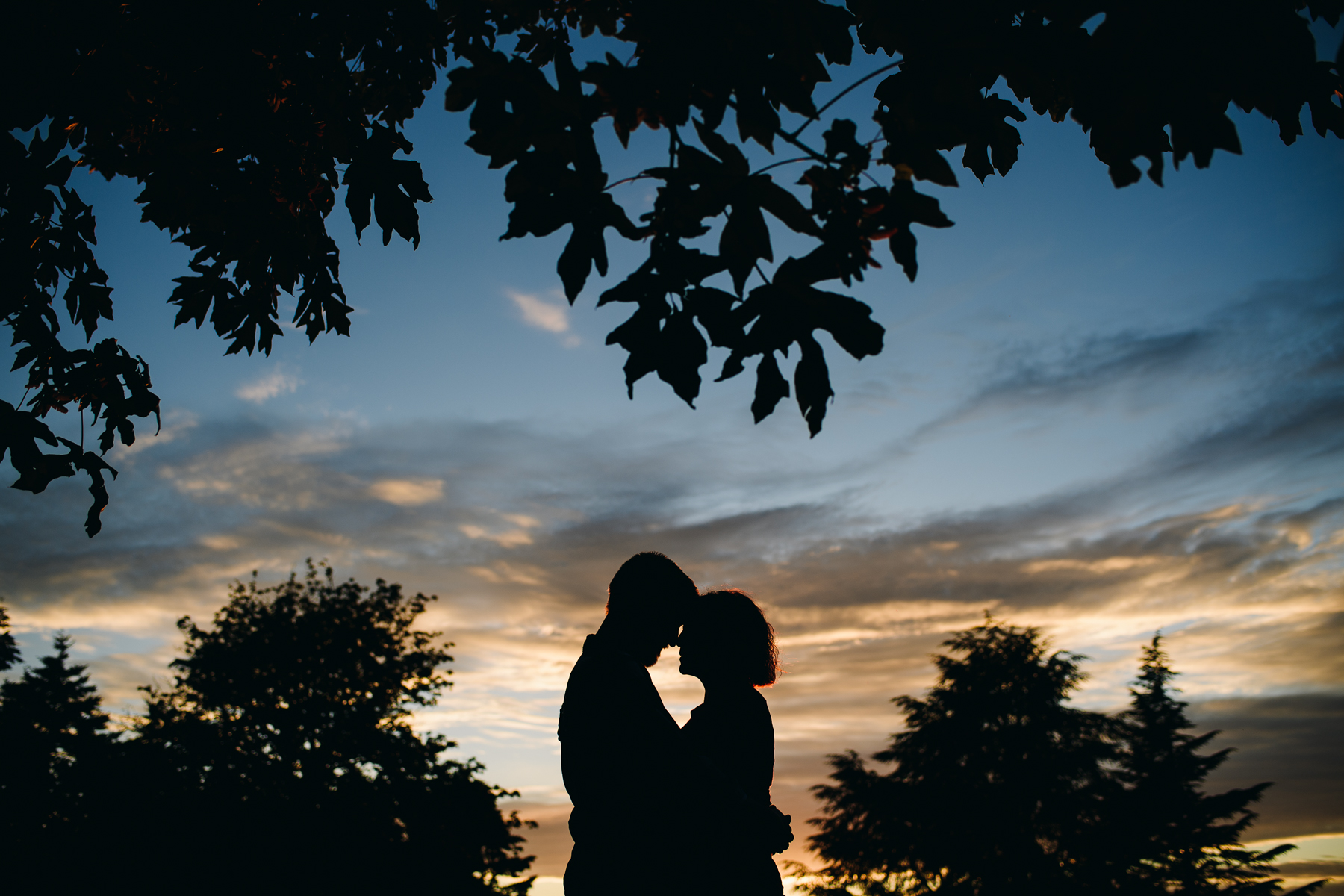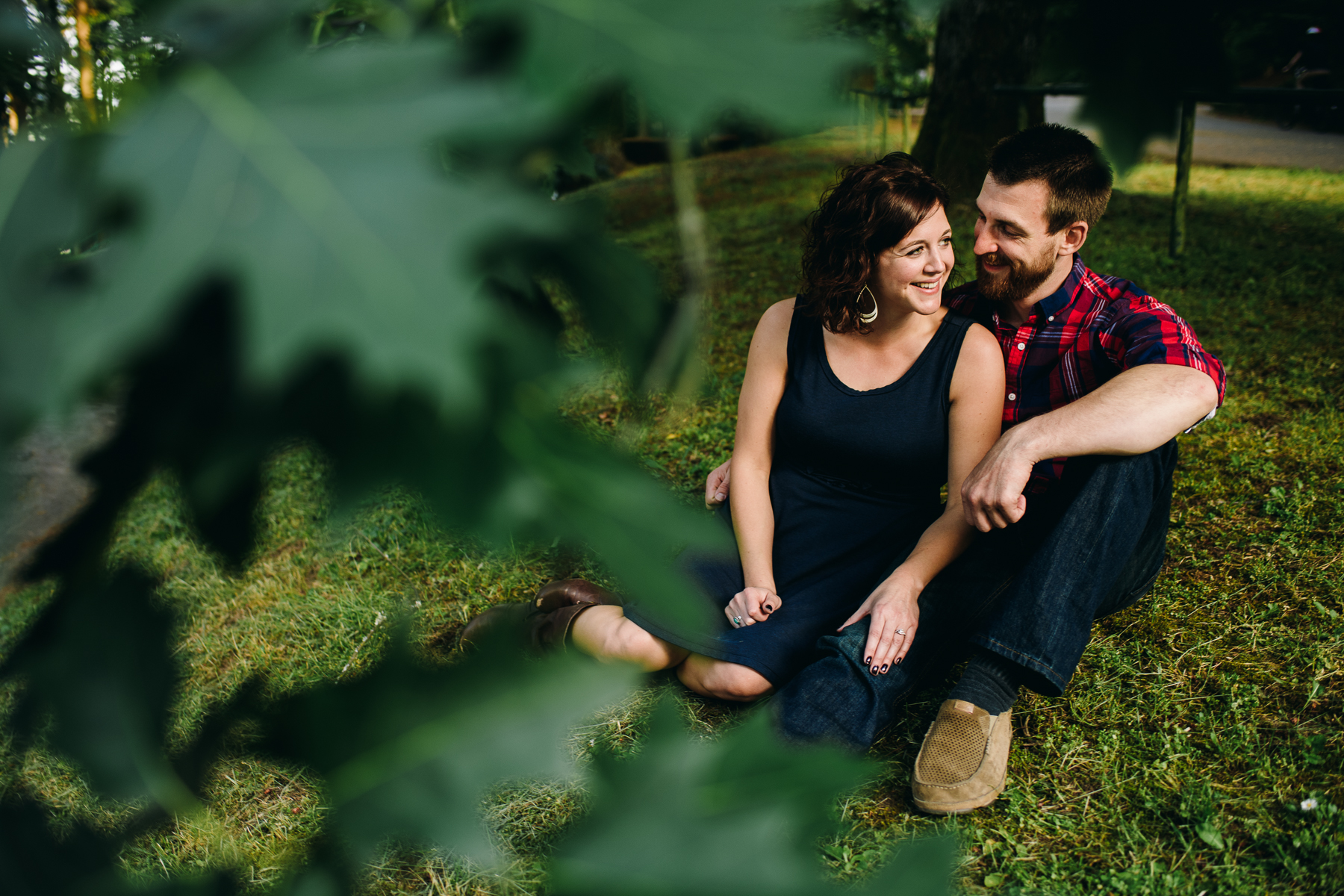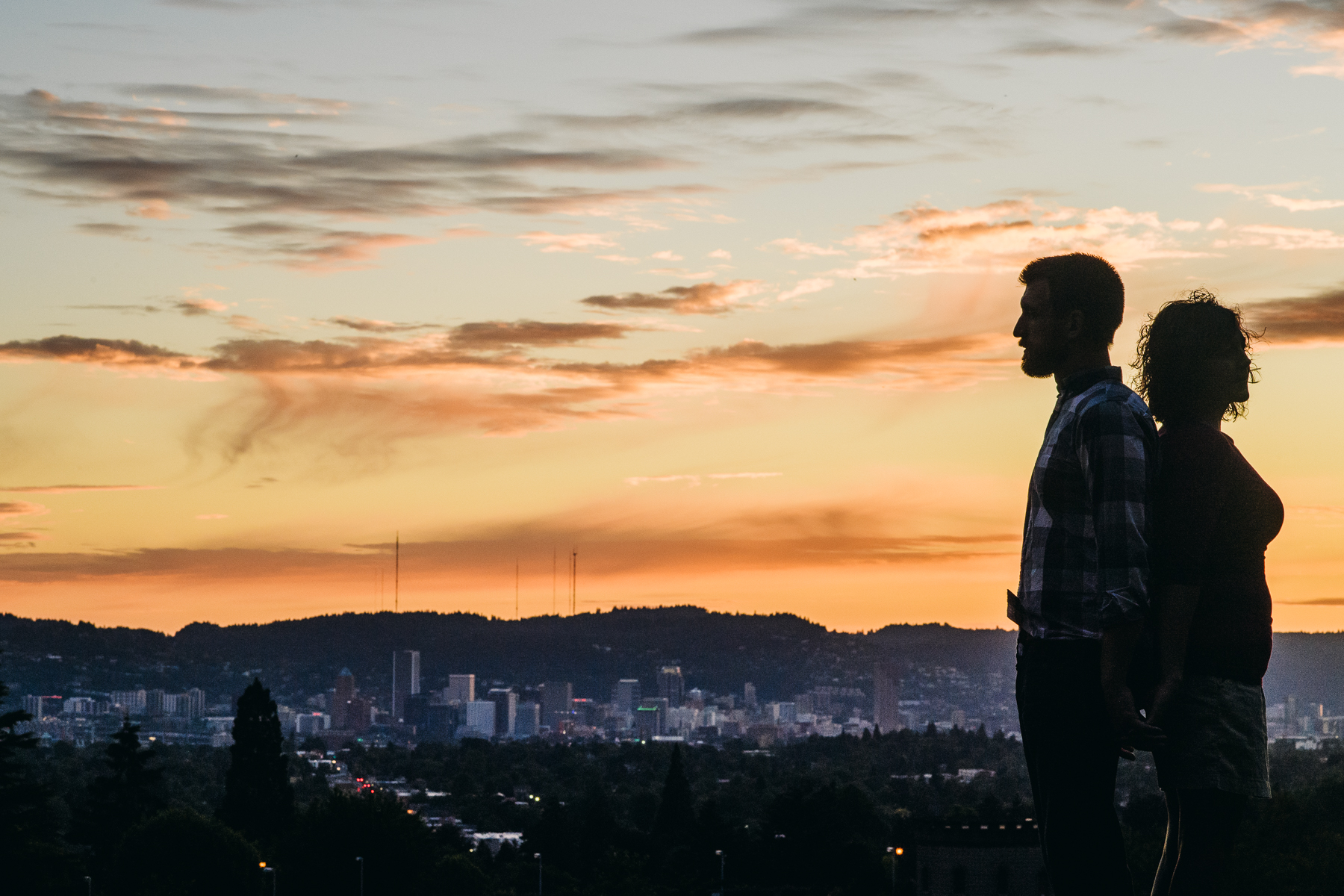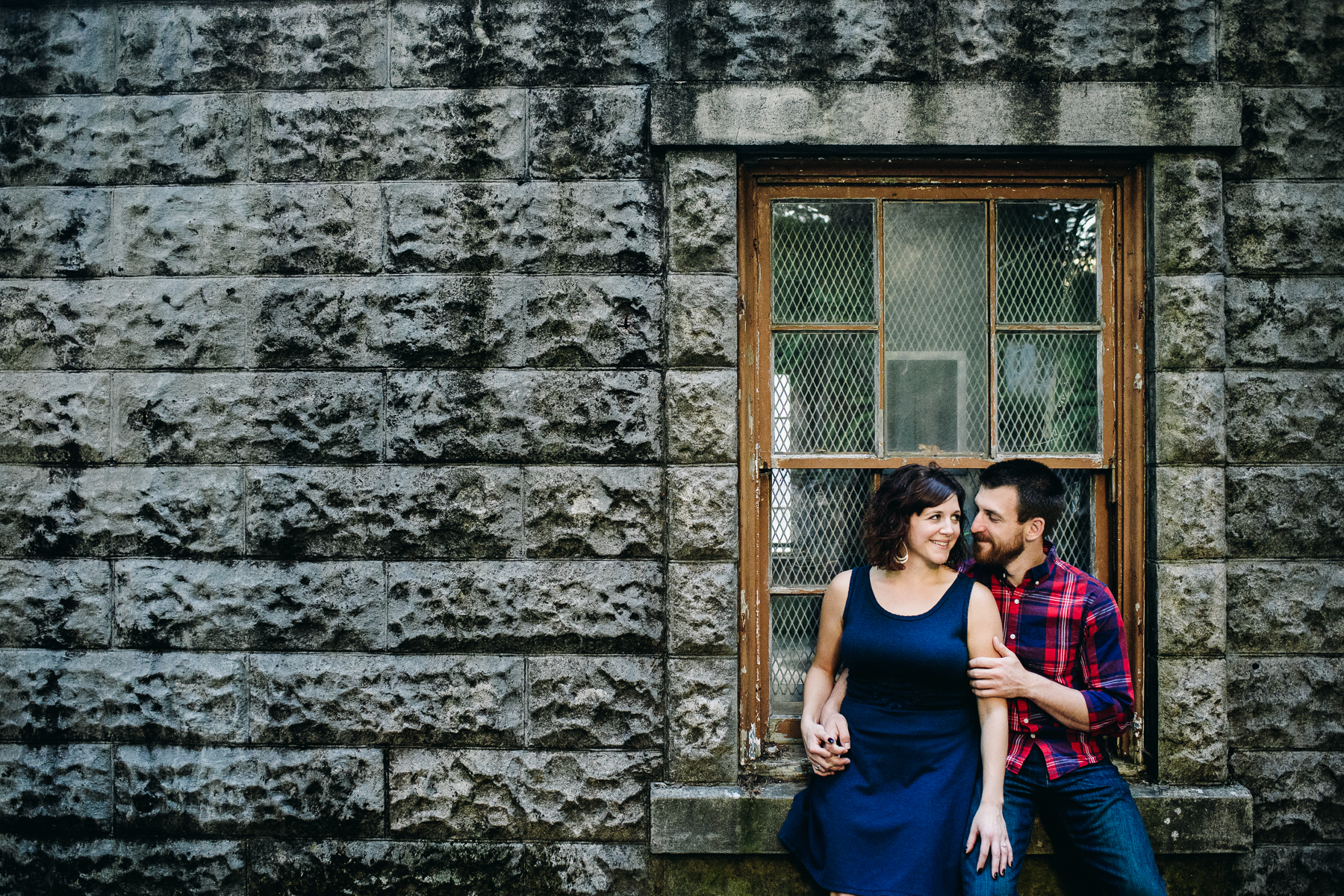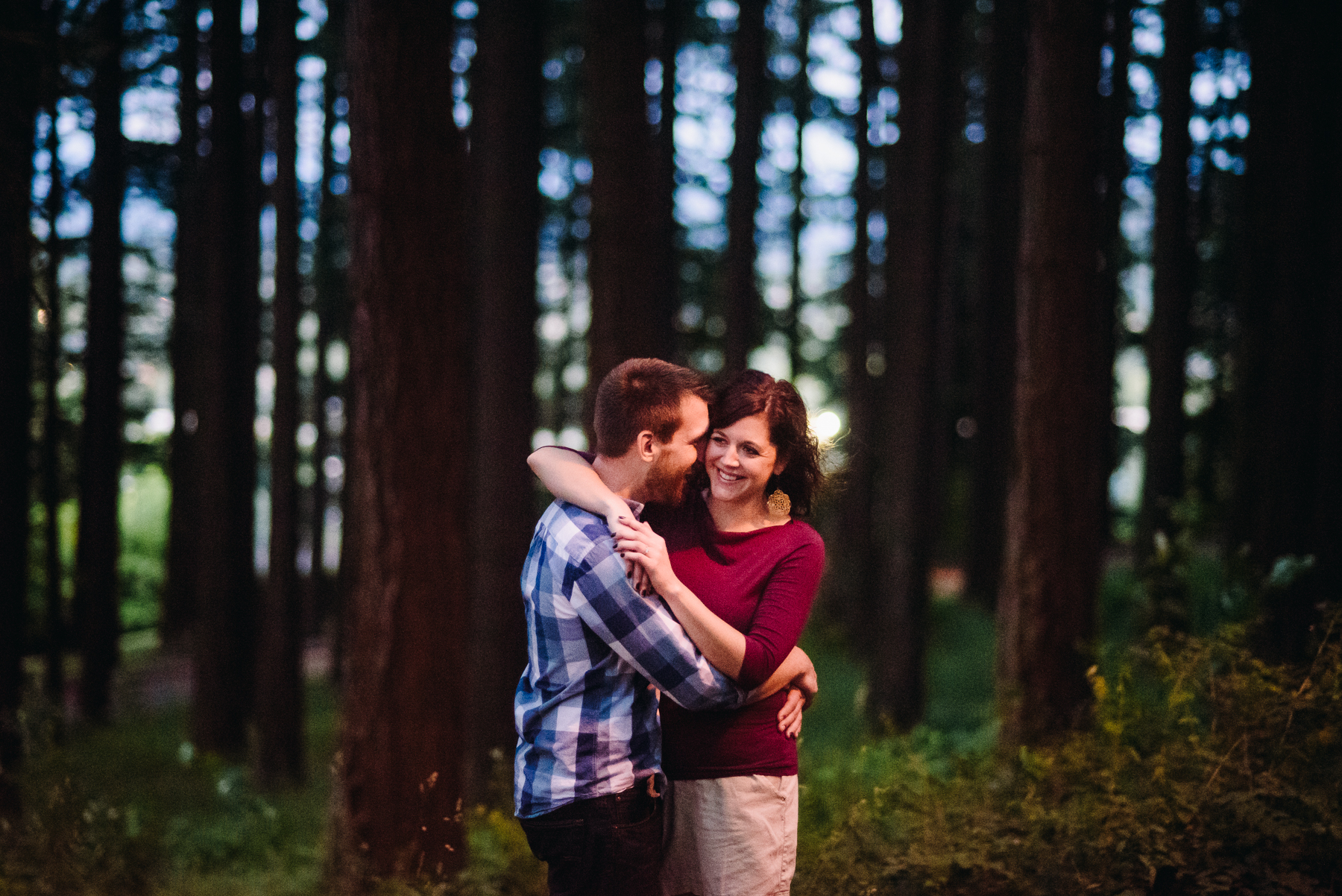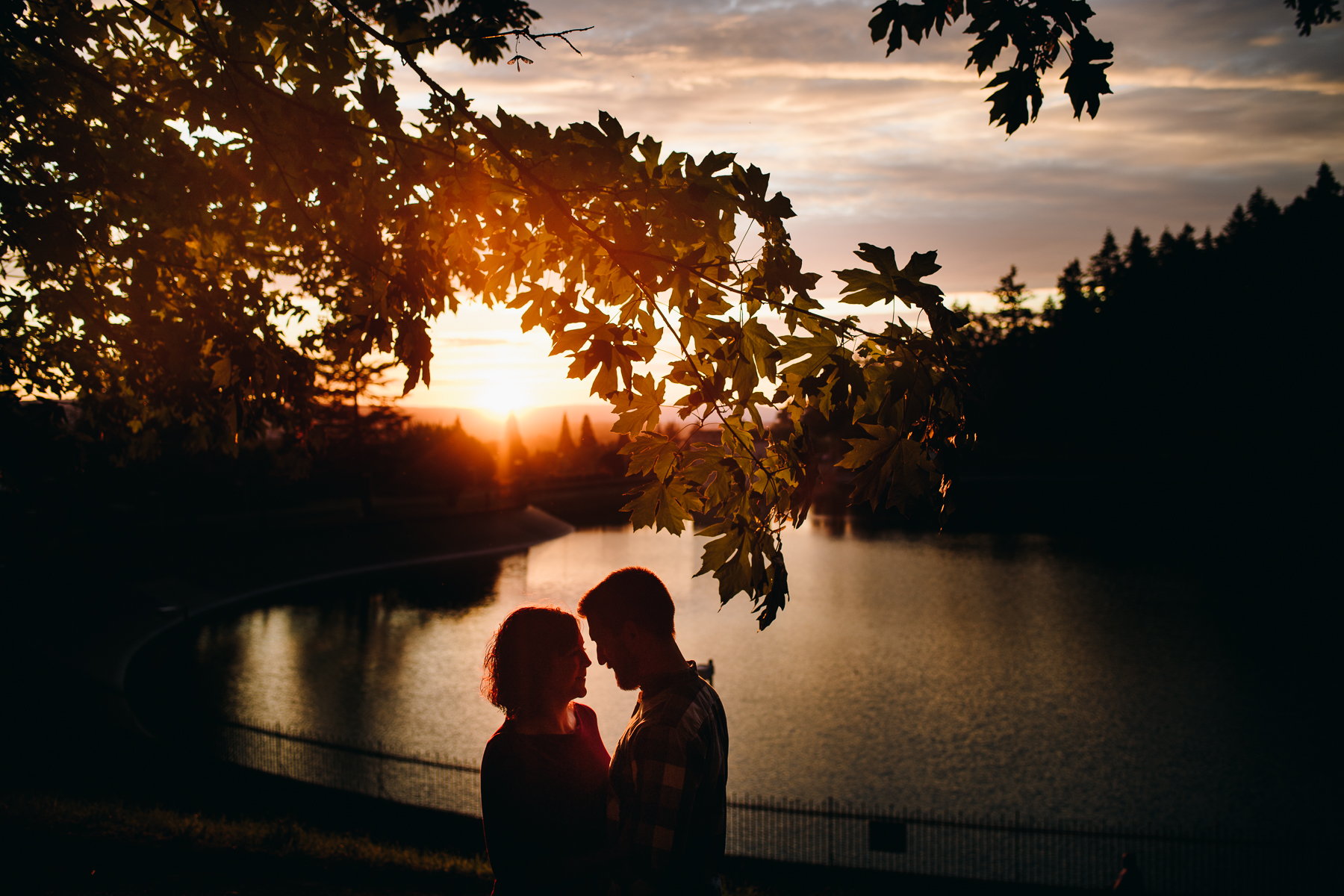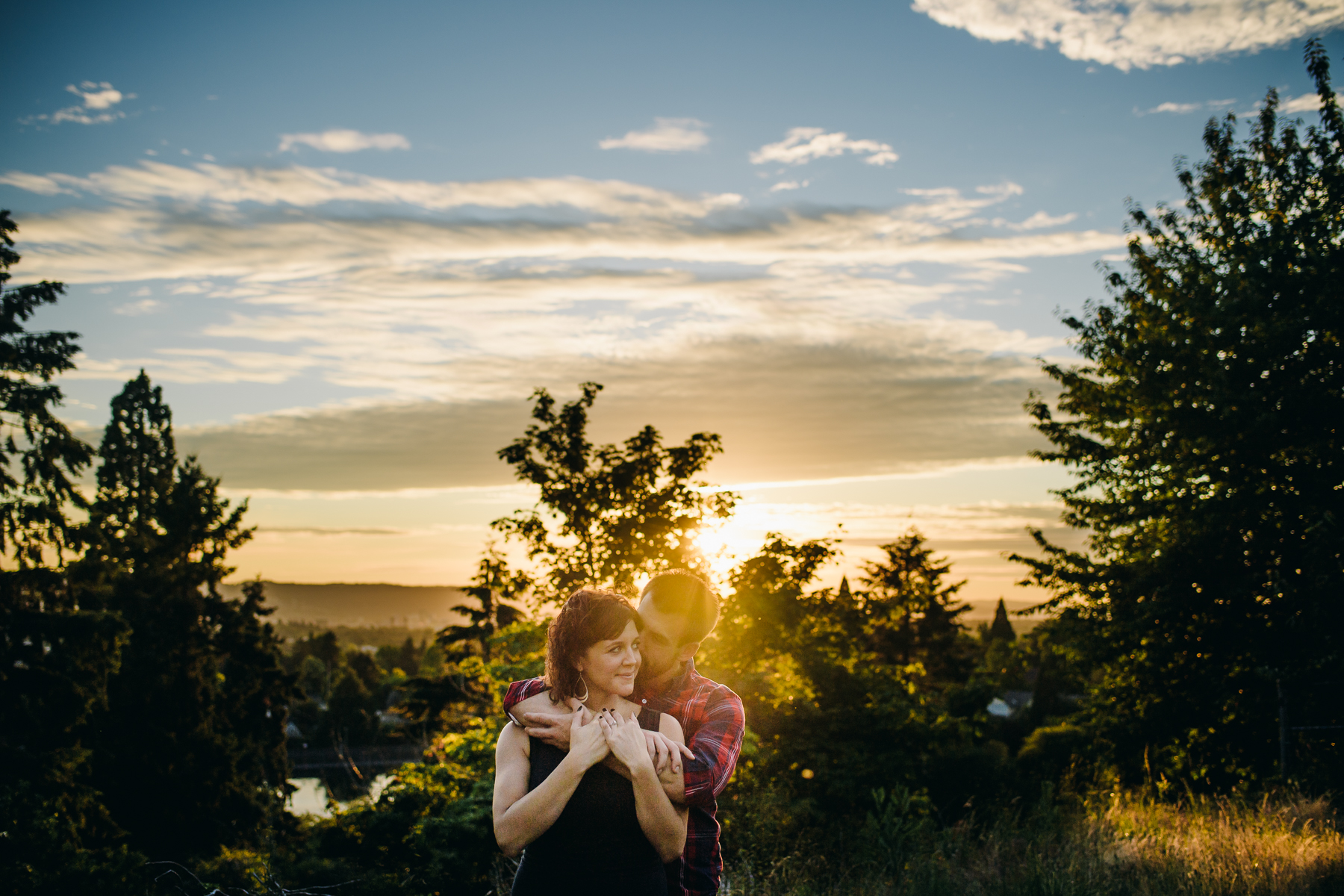 All Photos by Seattle and Destination Wedding Photographer Logan Westom