Can you think of anything better than spending the Fourth of July Saturday partying on a boat in Lake Union? I can't! I spent my Saturday shooting Kelsey & Hunter's MV Skansonia wedding photos on an old decommissioned ferry boat on Lake Union.
Everyone started the day by getting ready at the Courtyard Marriott which has gorgeous views of Lake Union right across the street. We watched as countless seaplanes landed and took off from the lake. Hunter and Kelsey then had their first look photos at Gas Works Park. The park had great views of Lake Union and the Seattle skyline.
After some posed photos, we still had a large chunk of time before the ceremony. Instead of doing more of the same photos, the whole bridal party and family ventured to Fremont Brewery.  It's not often that there is extra time during a wedding day that can be devoted to a trip to a brewery. It was fantastic – you could tell how much fun everyone was having that it was so worth the break. Kelsey enjoyed a free beer from the manager and everyone had a great time.
Time flew by at Fremont Brewery, everyone finished their drinks and drove off to the wedding ceremony location. The altar, positioned at the bow of the ferry boat, looked onto Lake Union and the Seattle Space Needle. It was a beautiful ceremony as the sun set below the hills, it creating a perfect glow around the boat.
One of the more shocking and entertaining parts of the reception was the "reverse garter toss". It was something that I had never seen before. The person who caught the garter had to put the garter on the lady who caught the bouquet. For every inch high on her leg it goes is one year of good luck for the newlywed couple. Kind of awkward especially since both people did not know each other. Kelsey and Hunter blindfolded the guy with a necktie (because the task wasn't already crazy enough)! Then at the last minute, they switch out the lady with one of the groomsmen.  Unbenounced to the blindfolded garter-catcher he then slowly starts to put the garter on the groomsmen before he realizes the person was switched. Making for a fun, wild, and unexpected wedding event.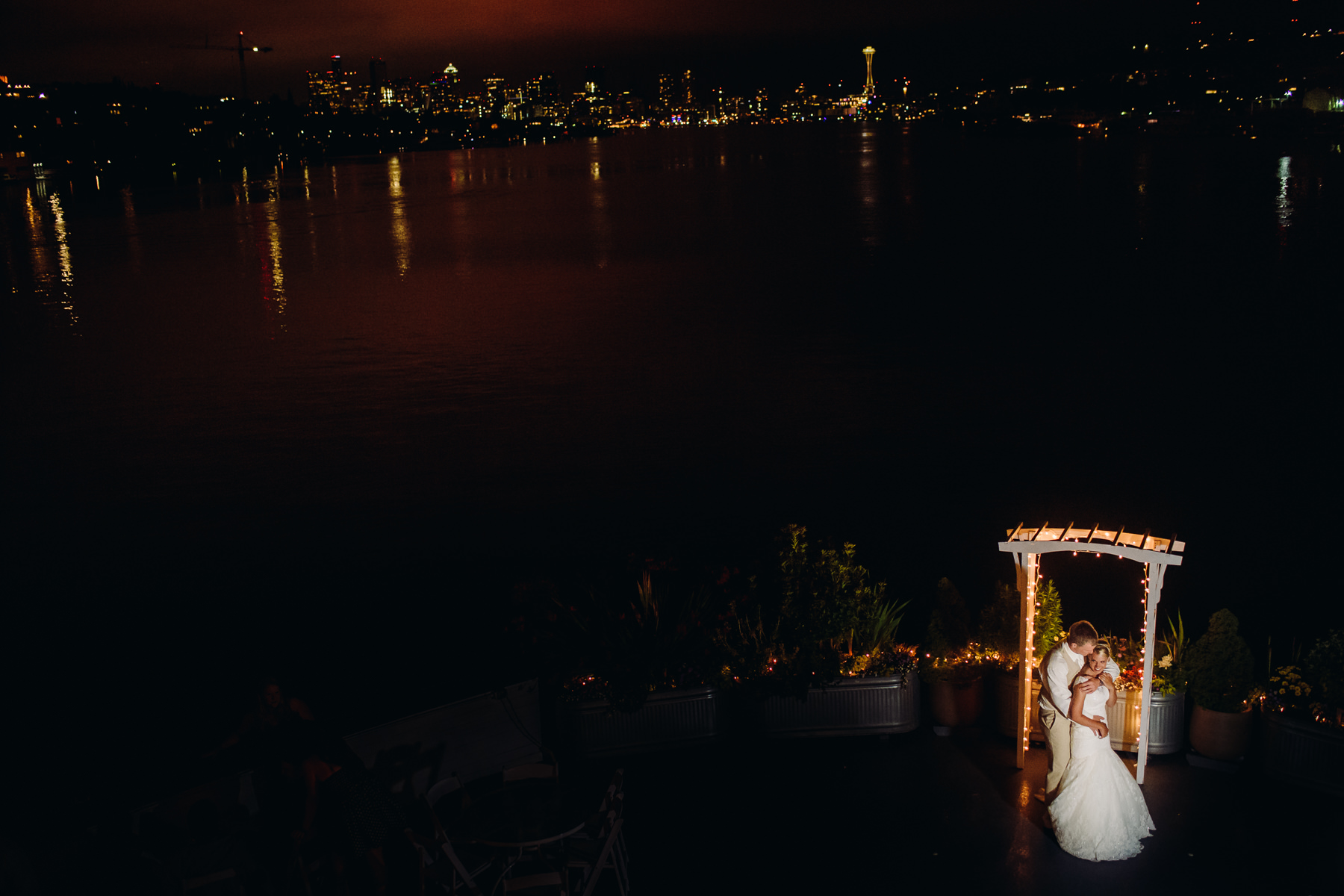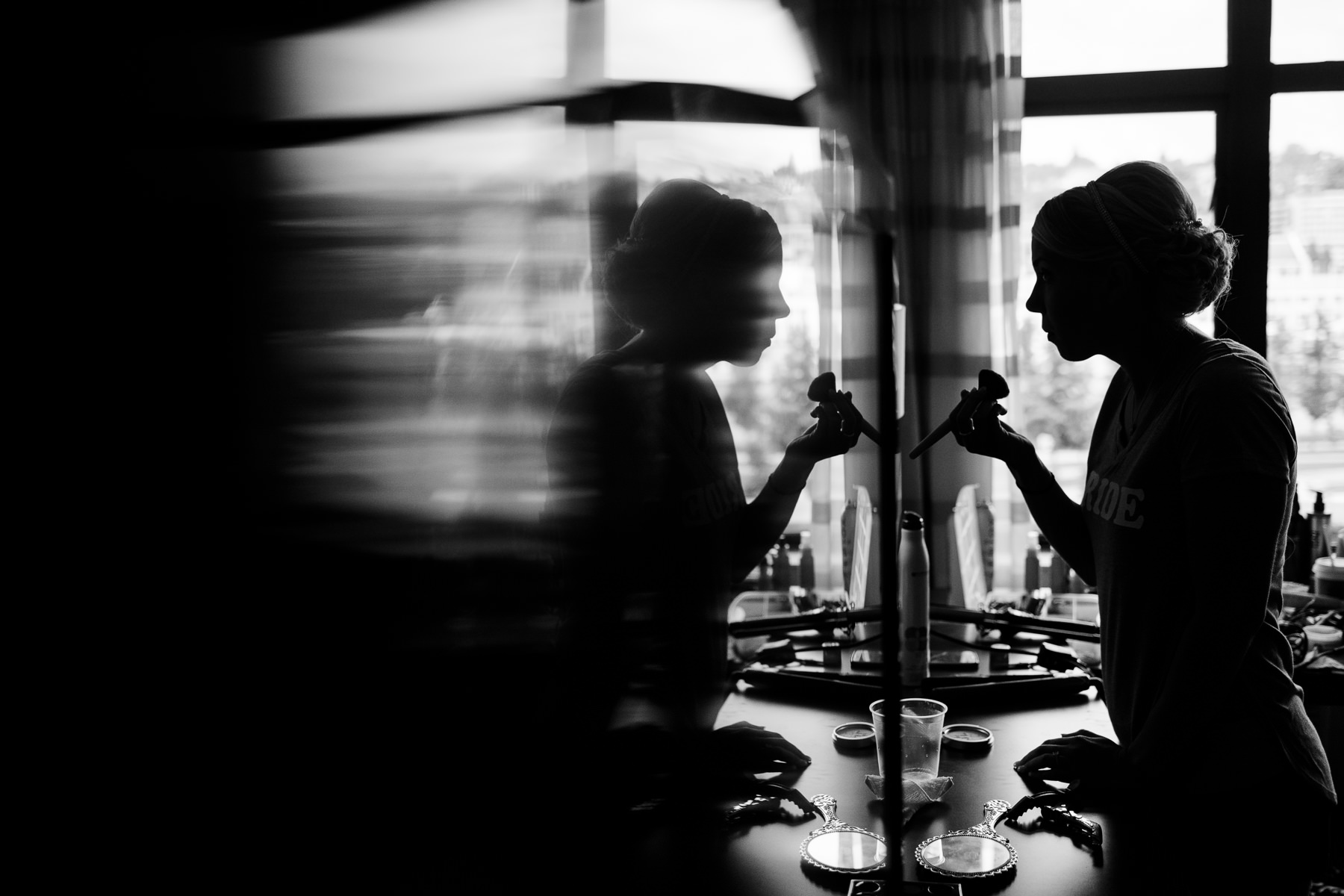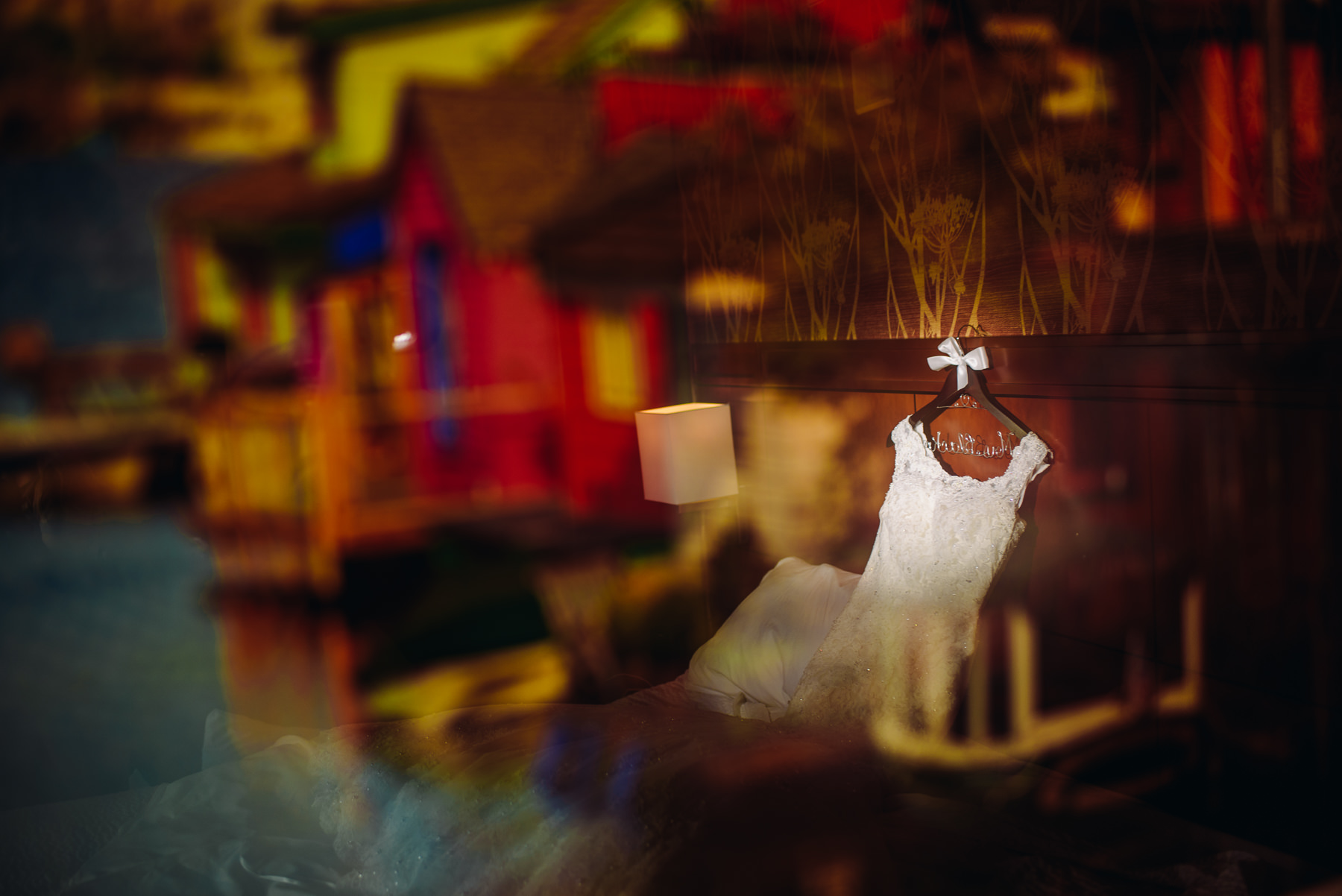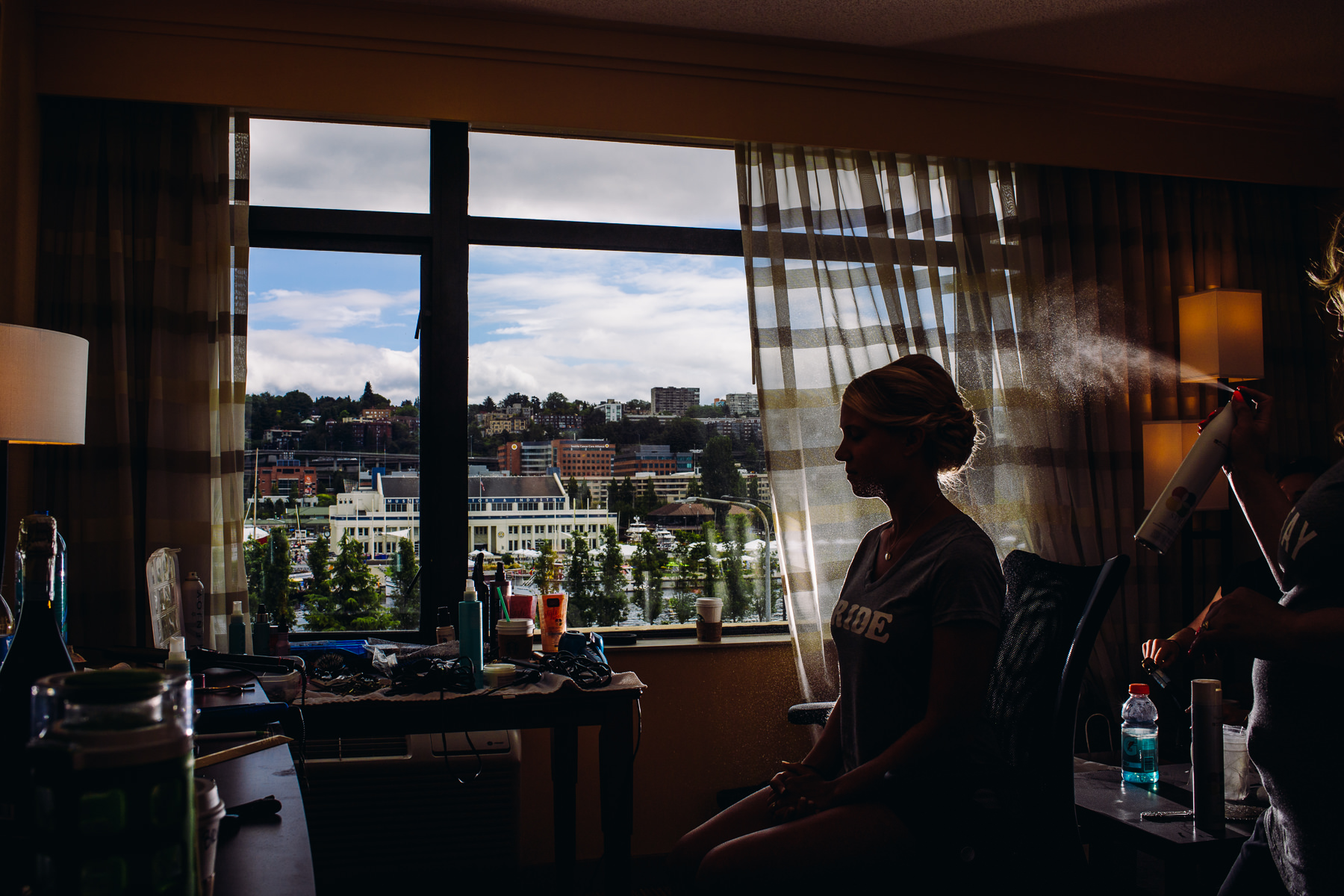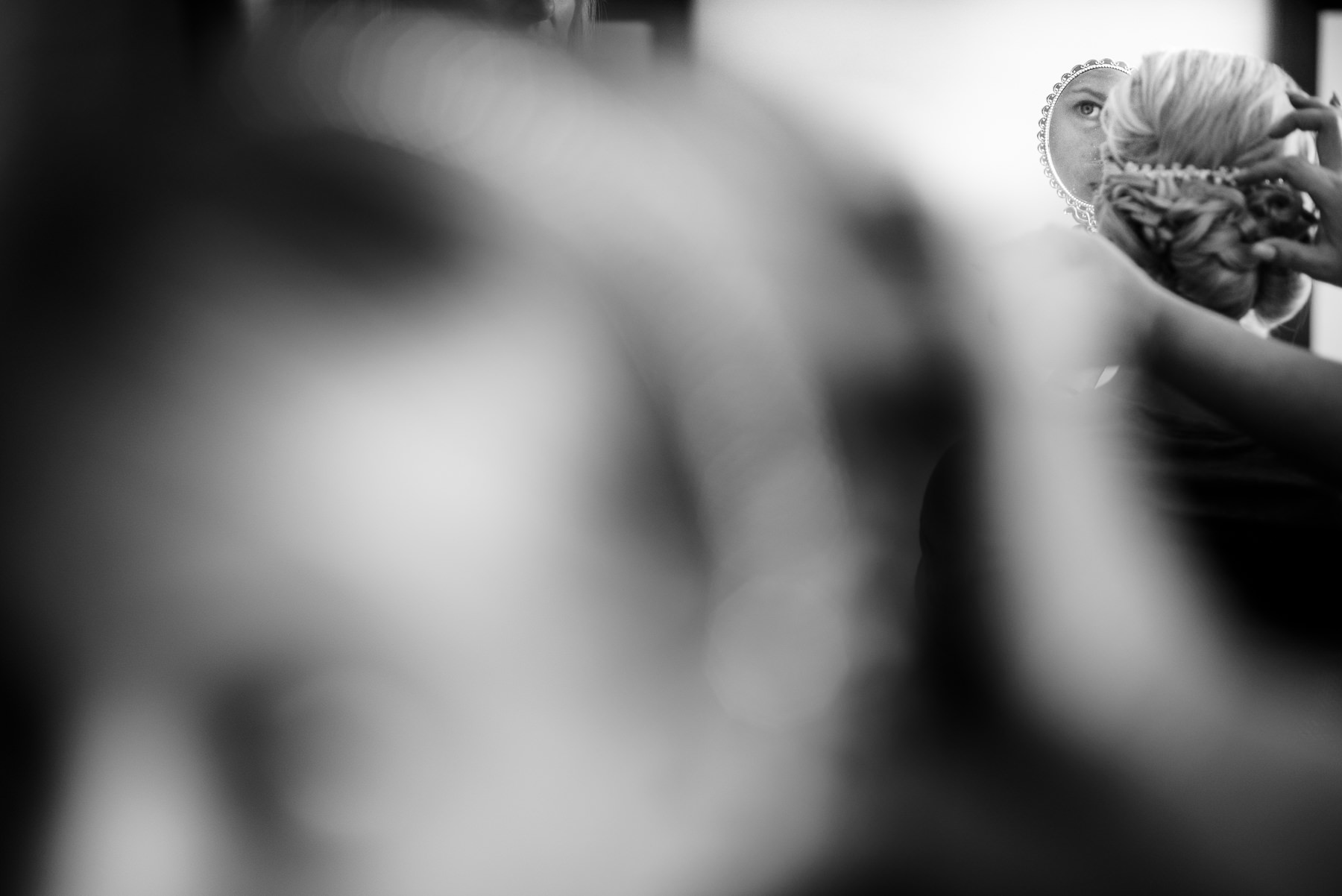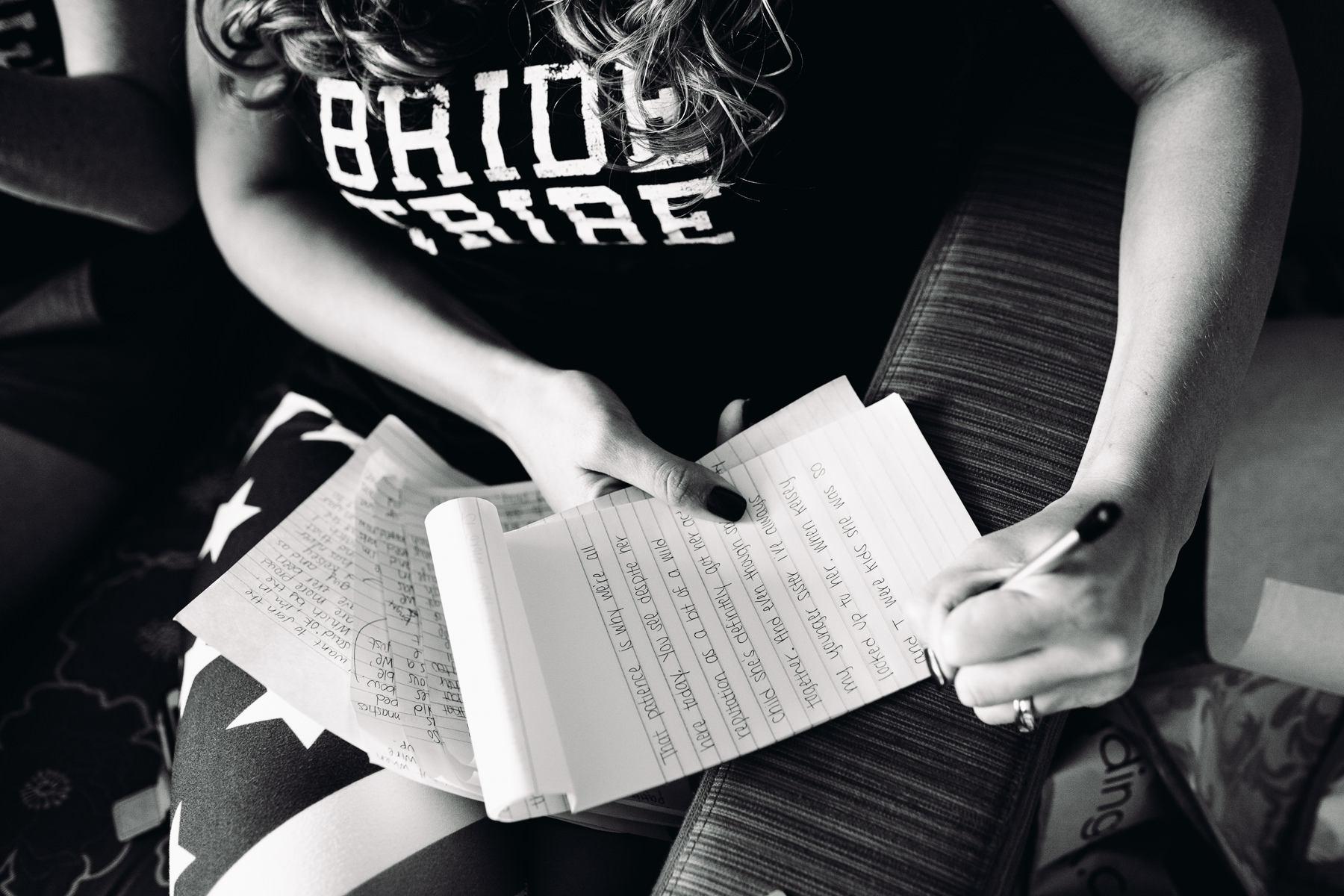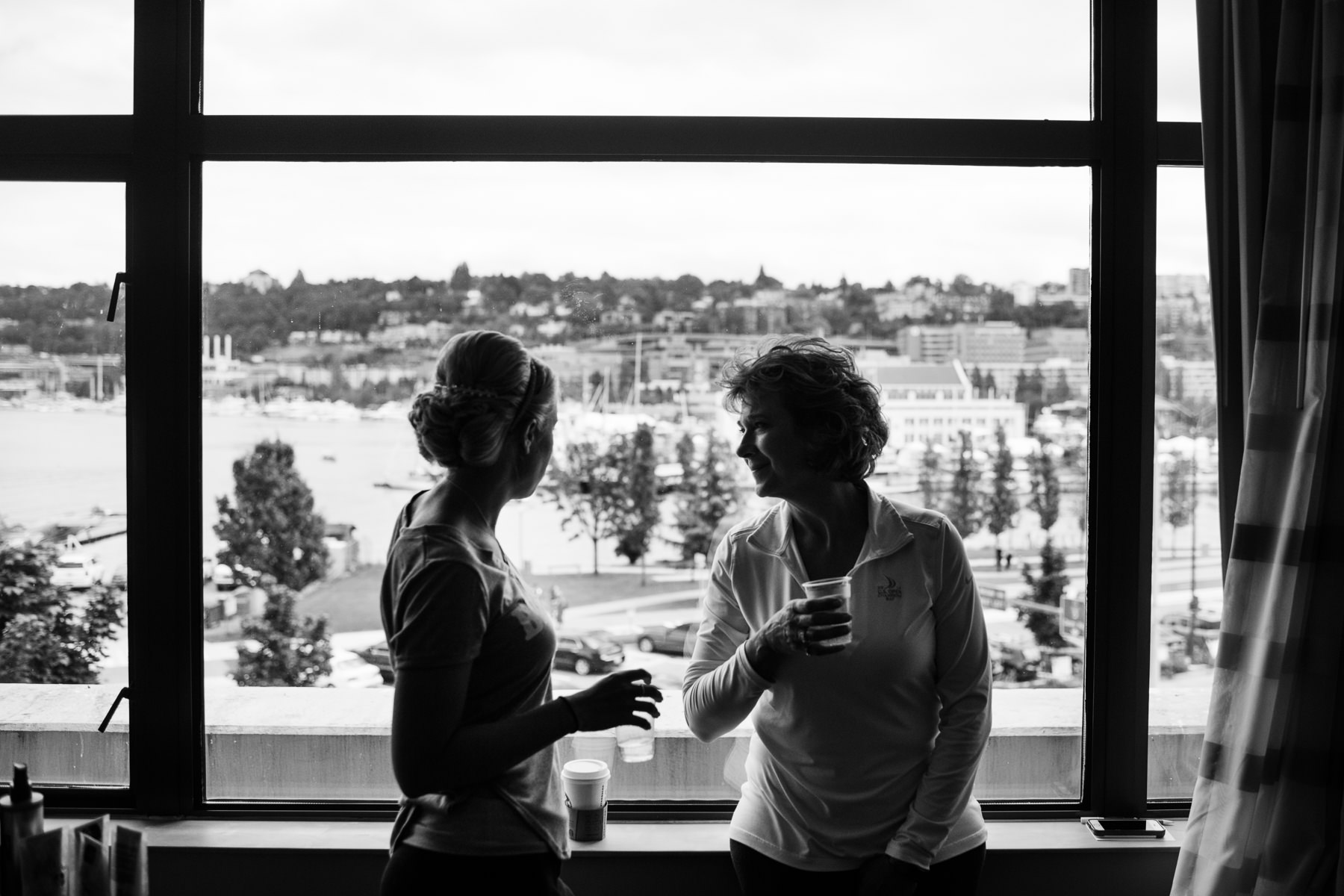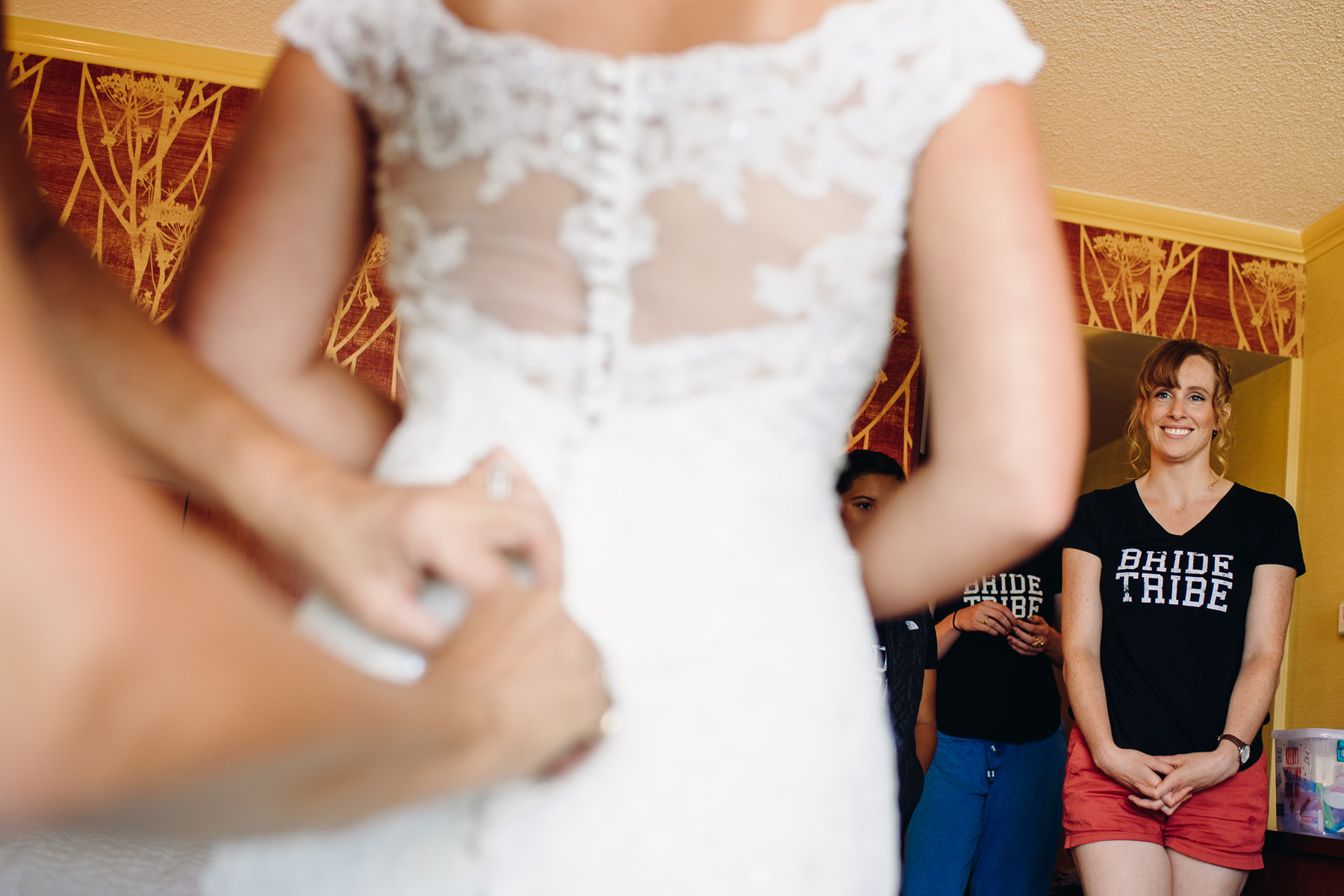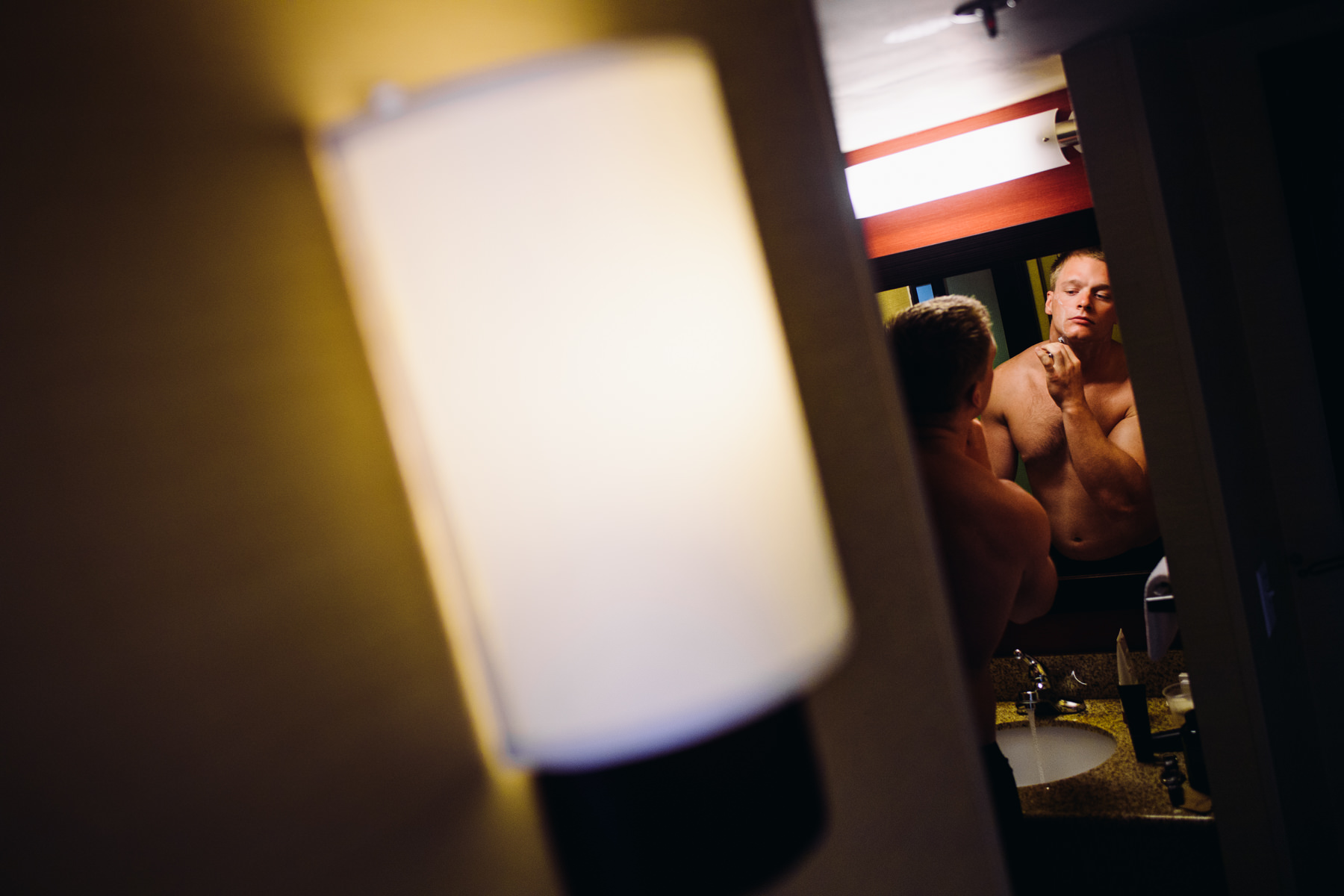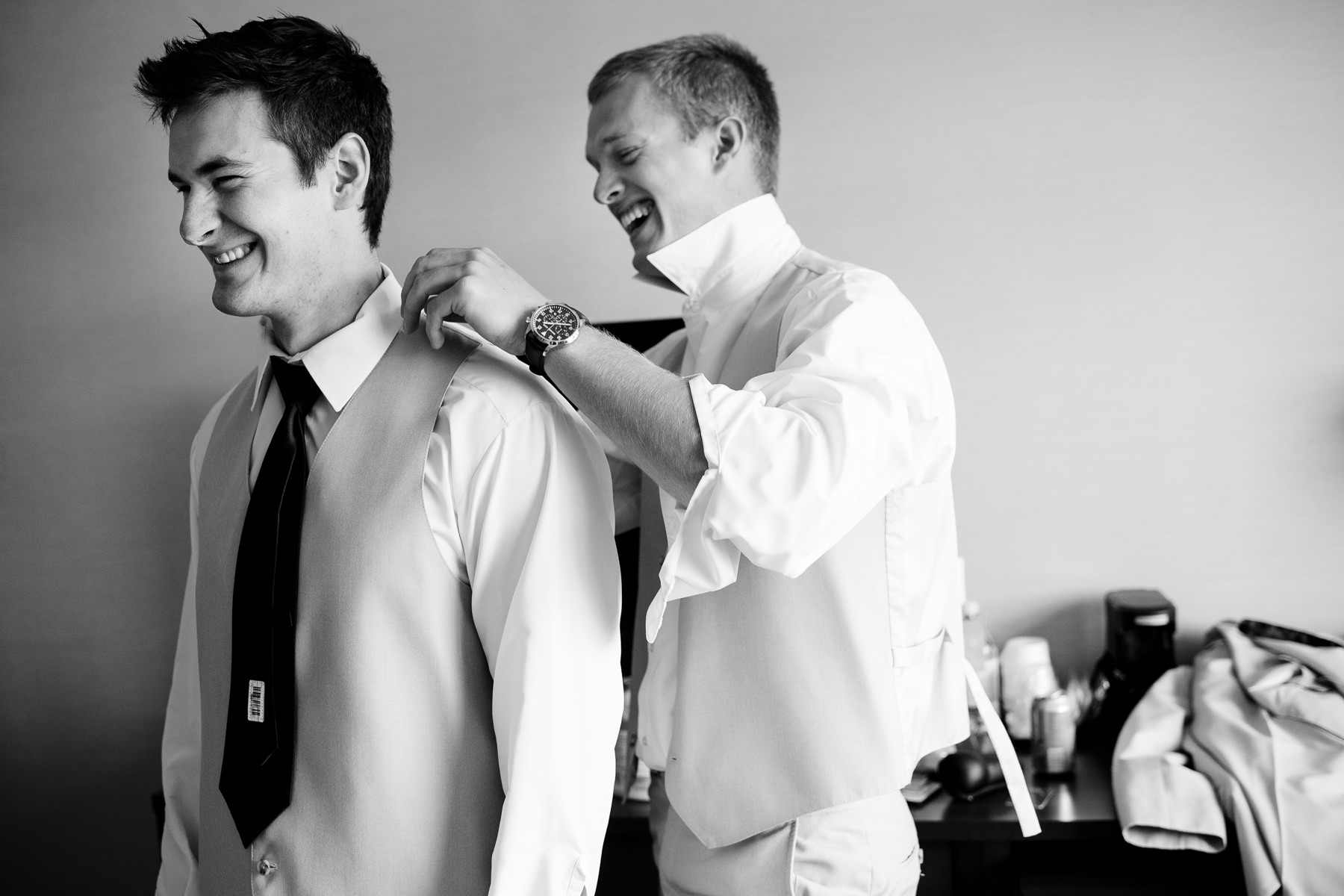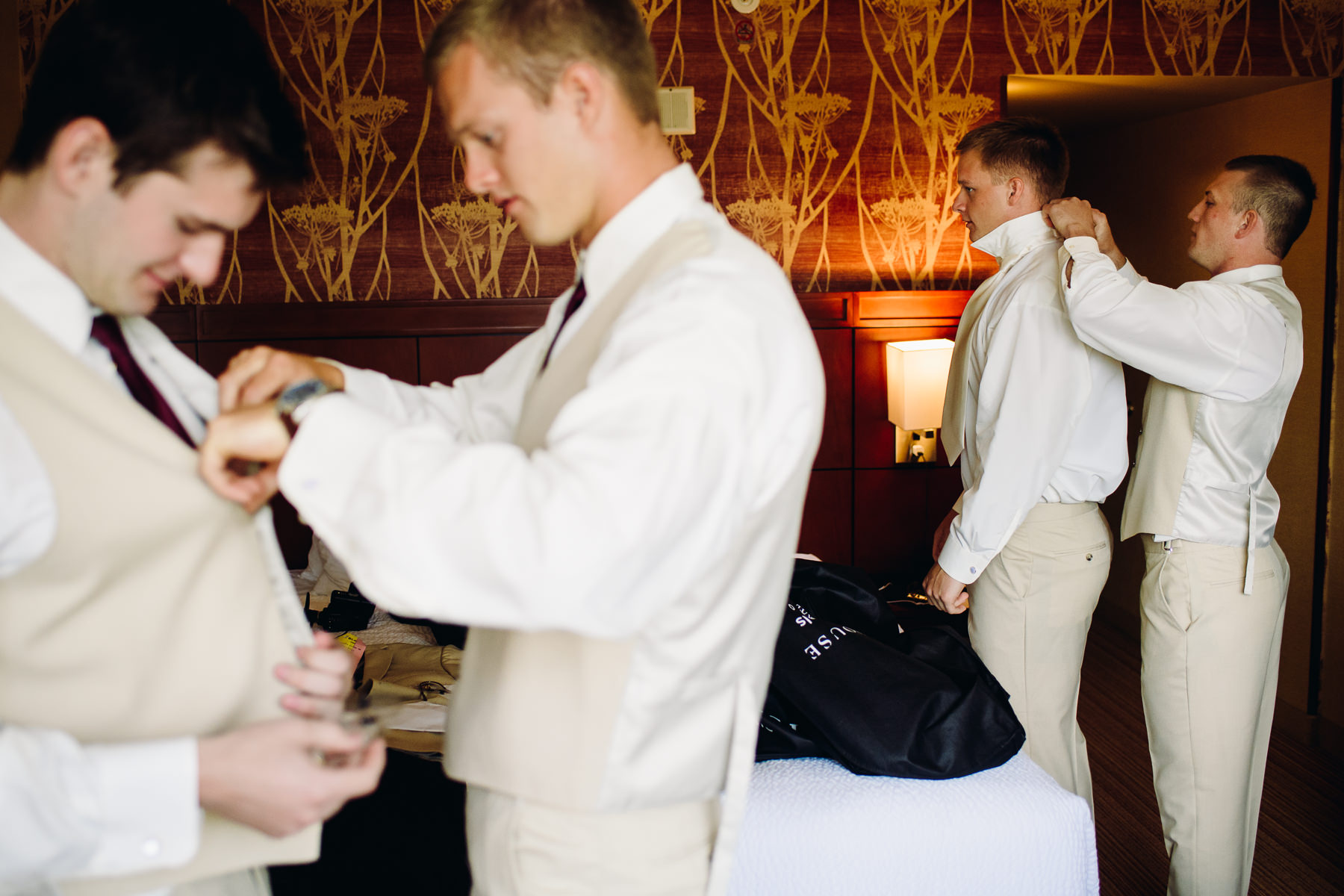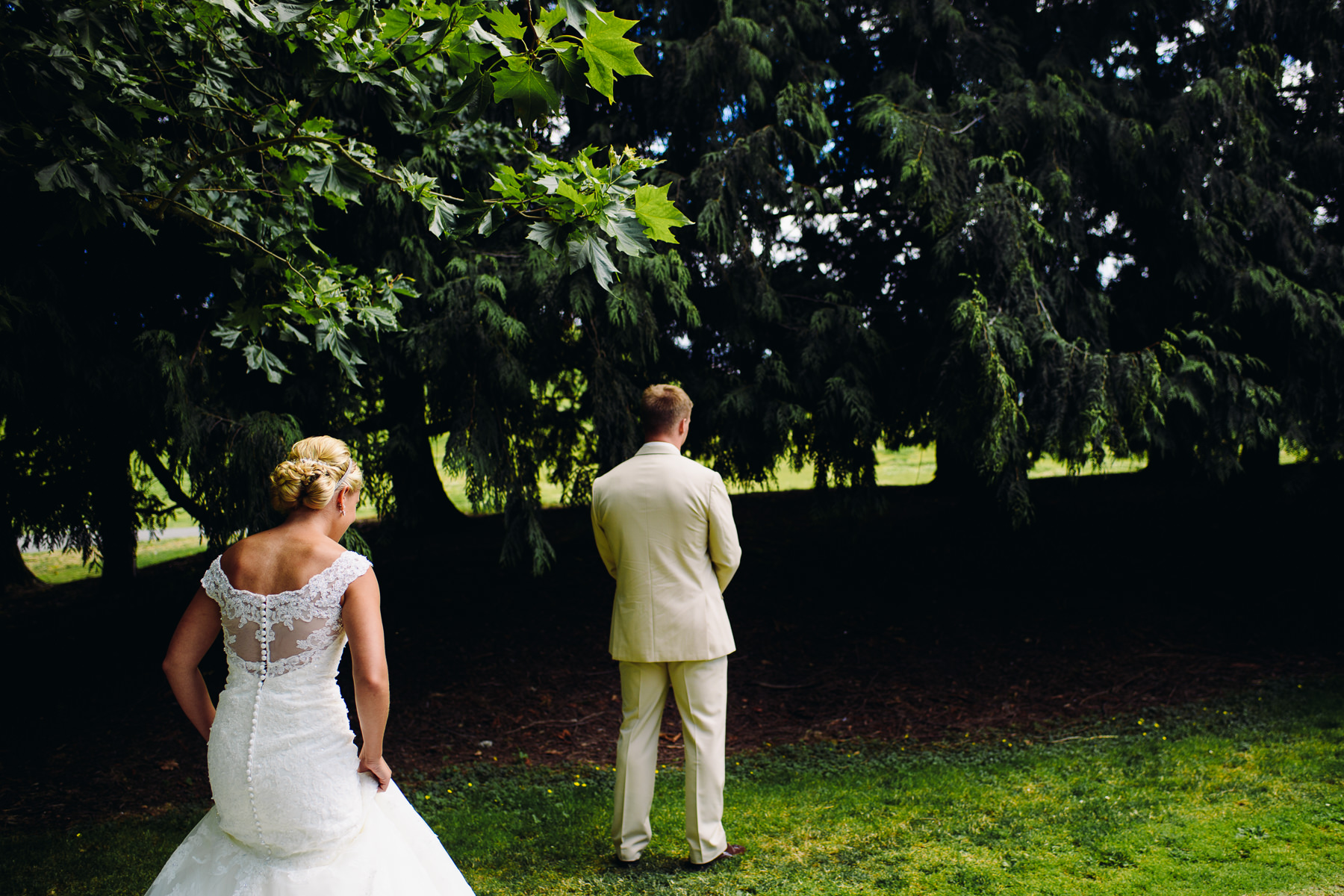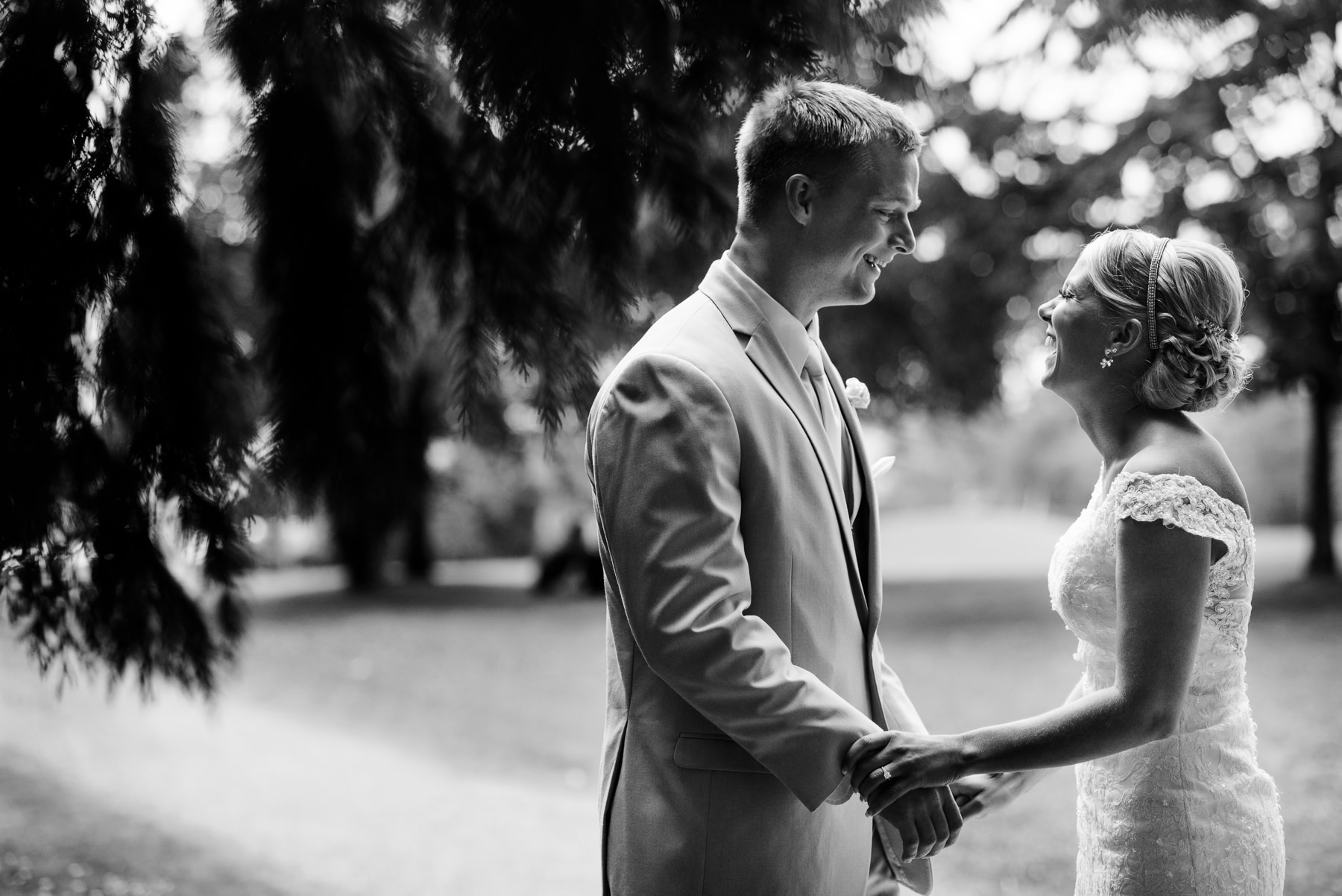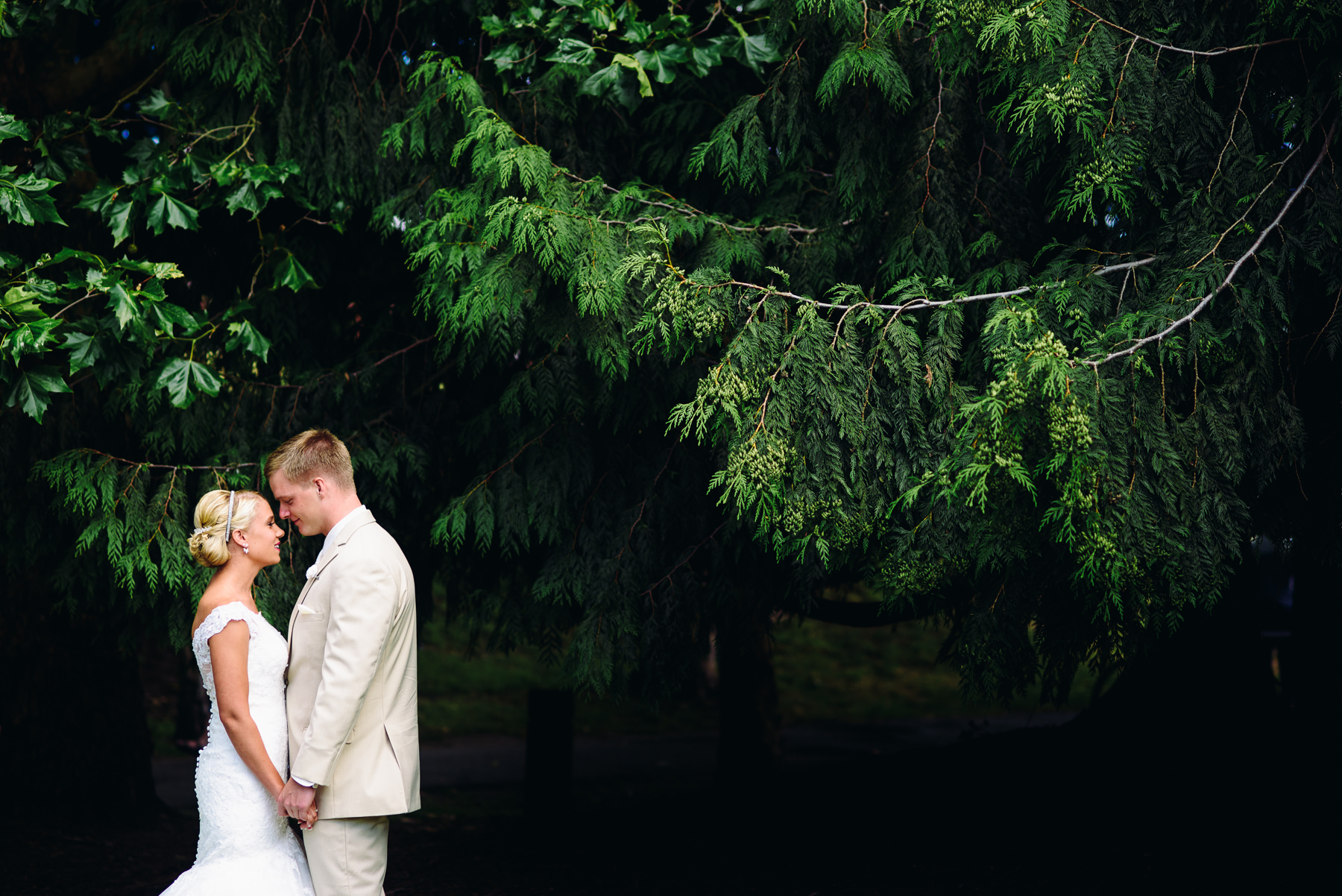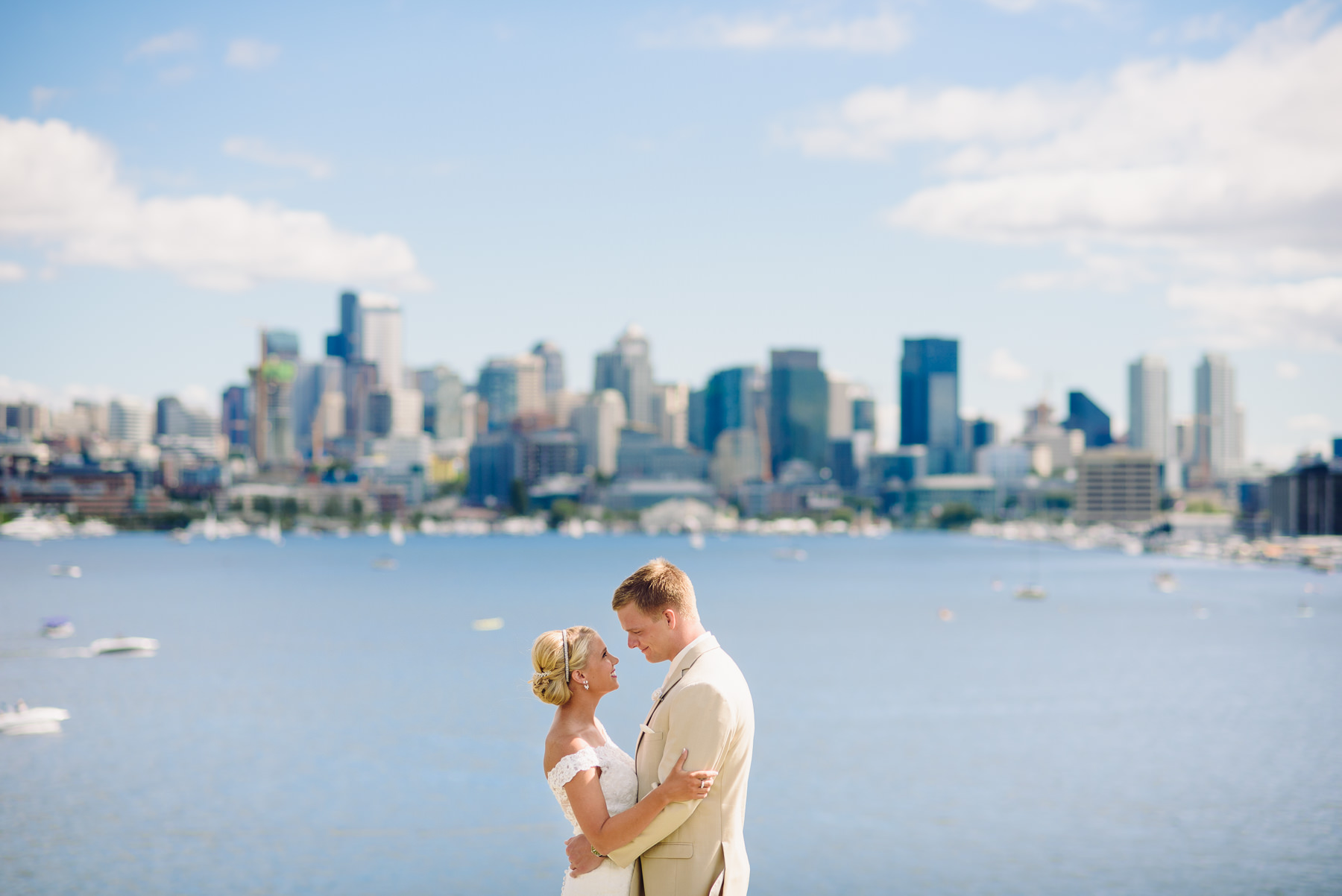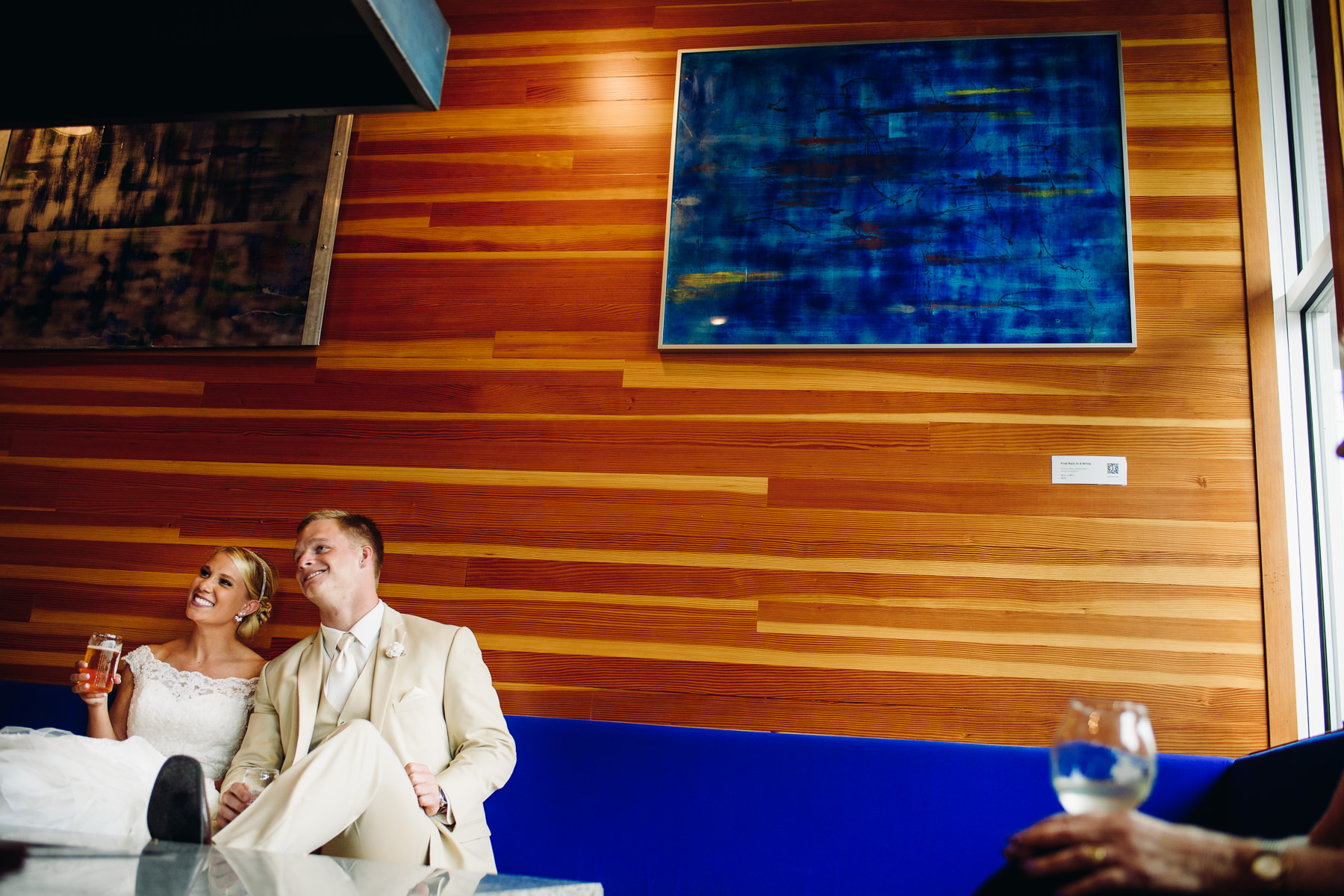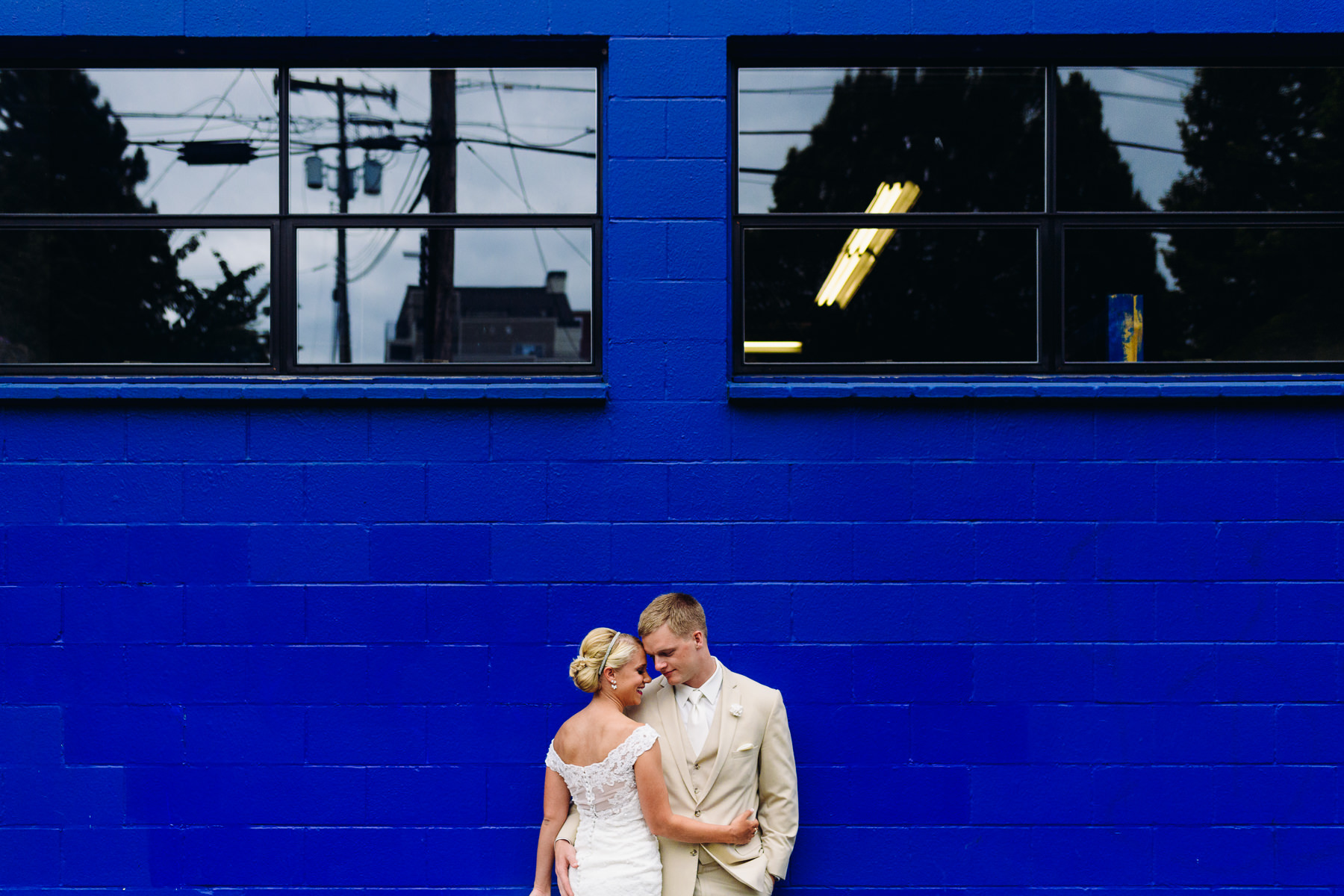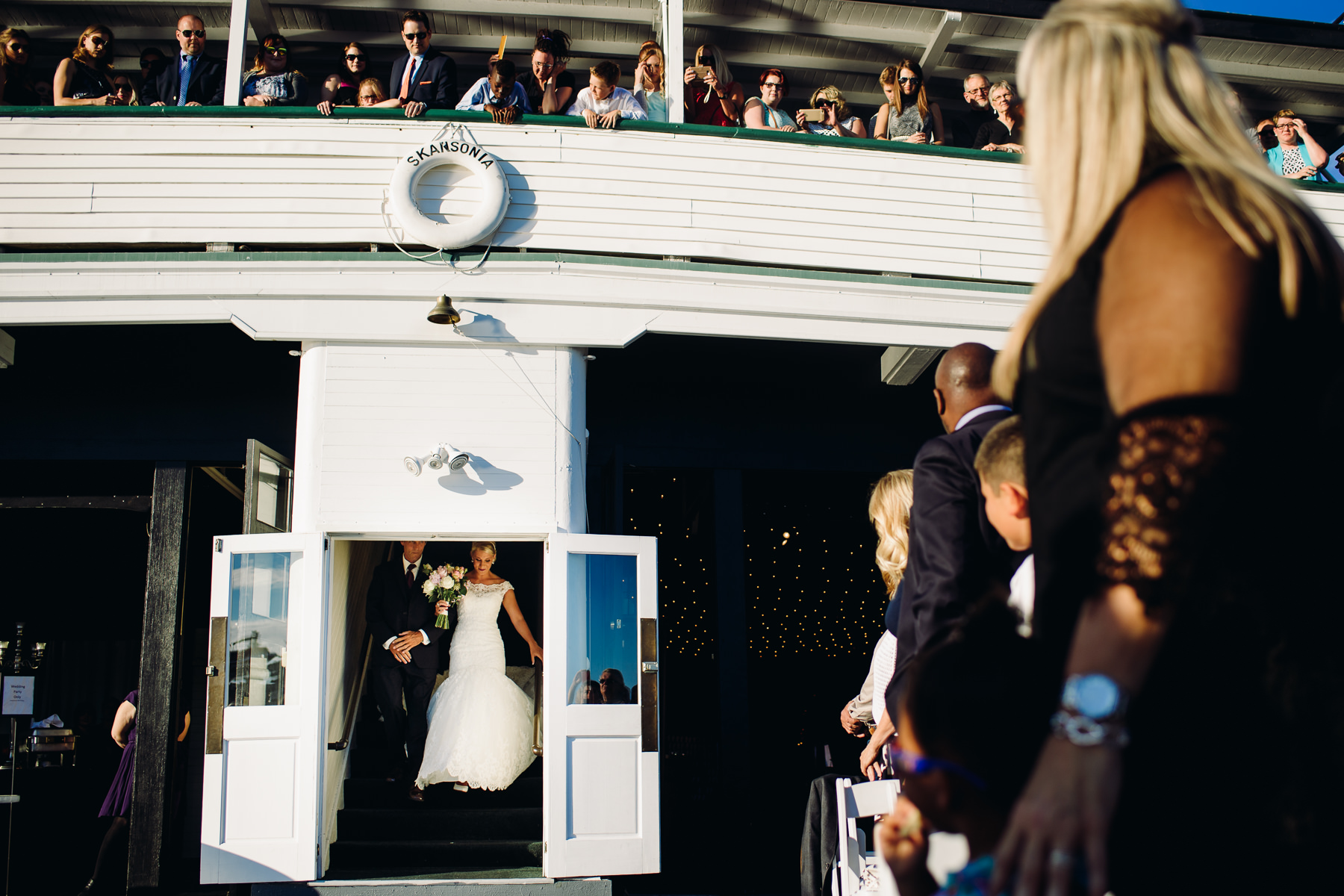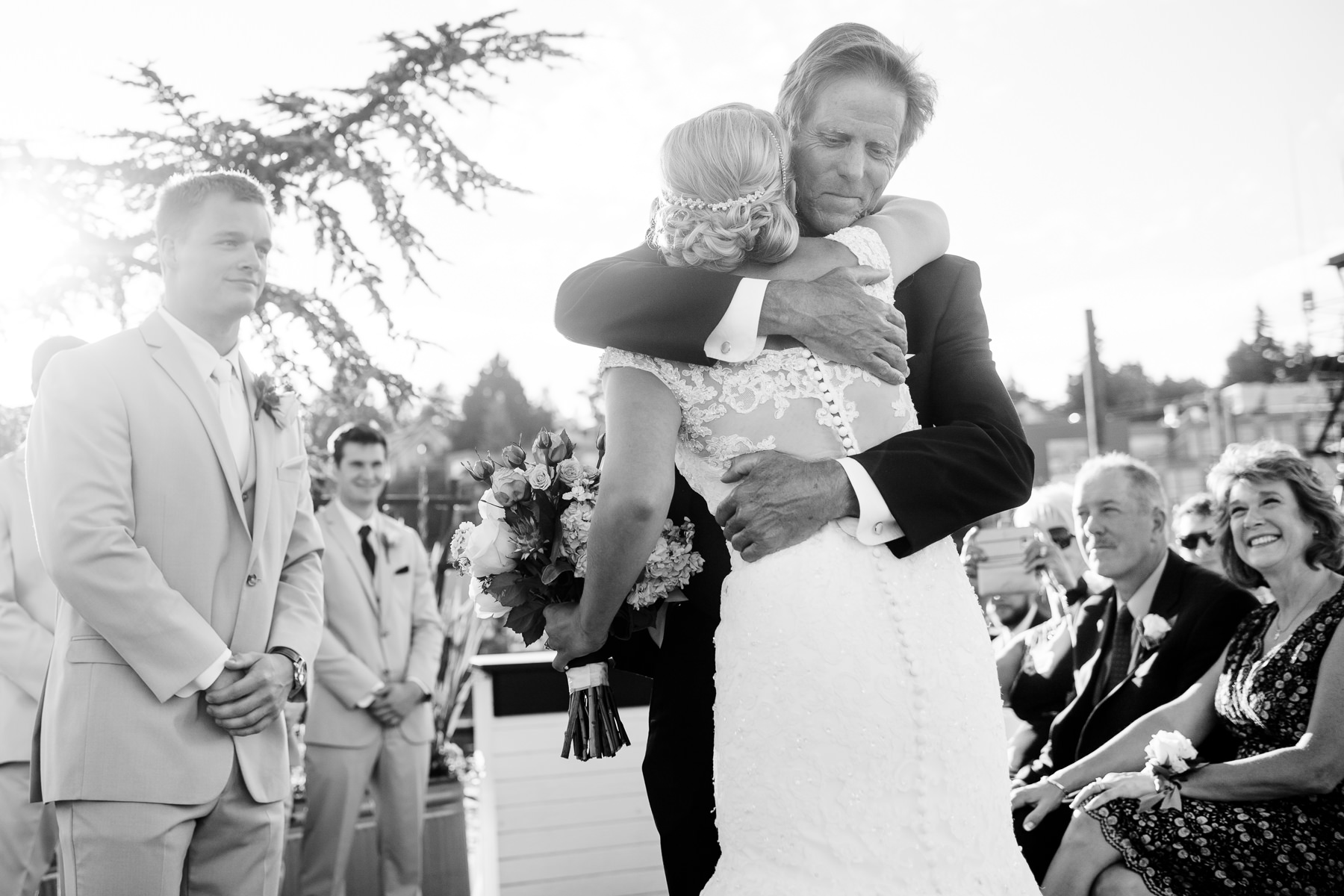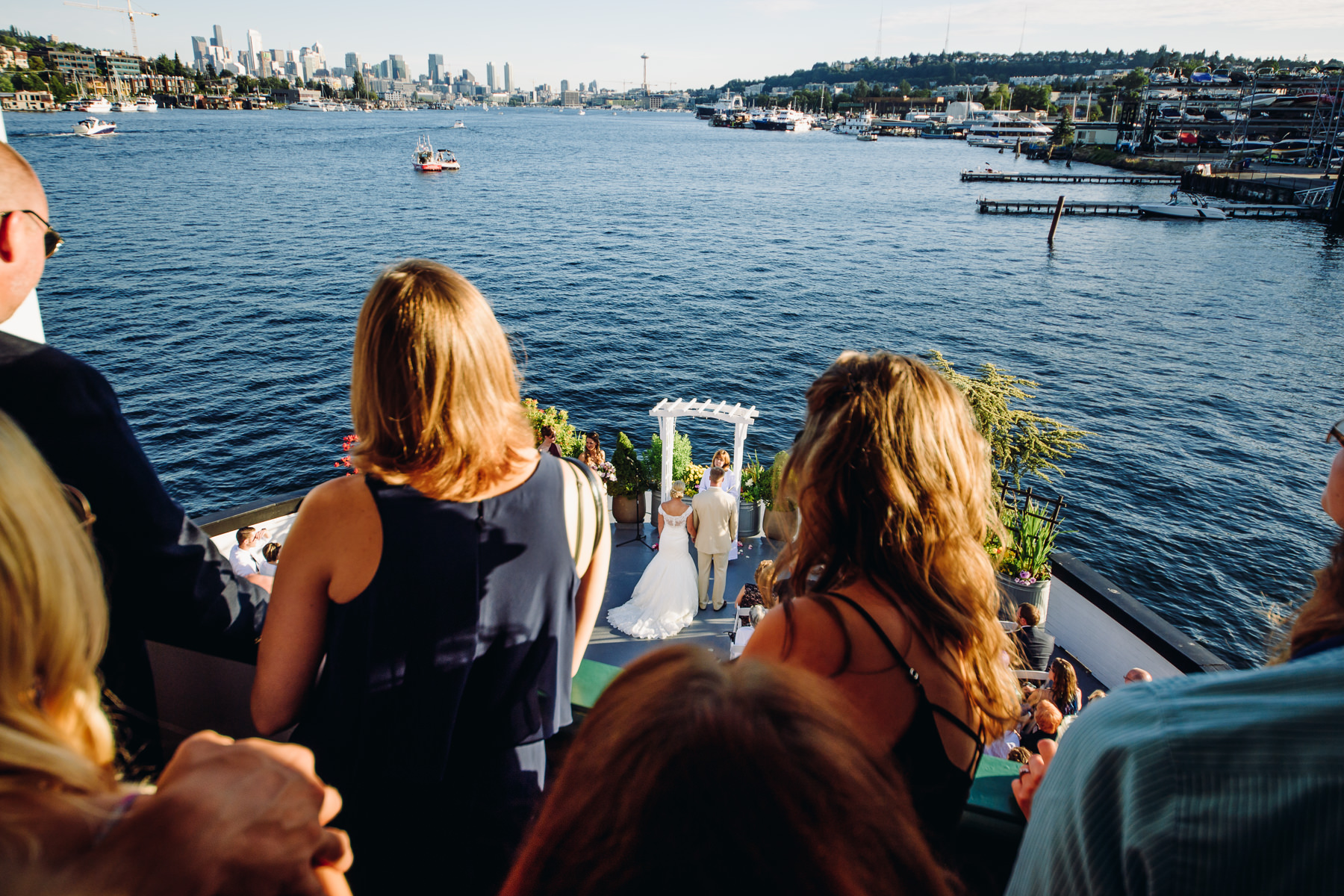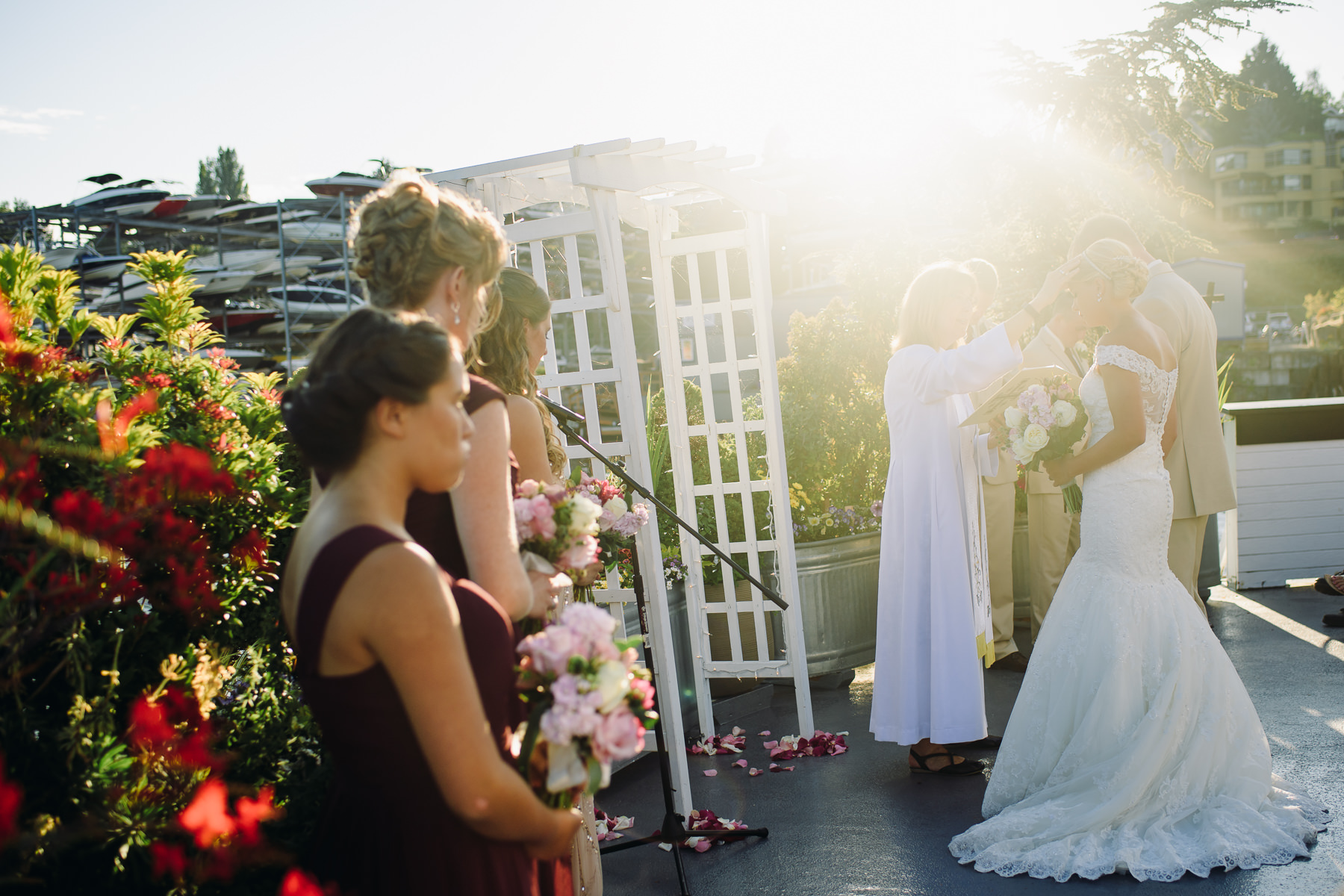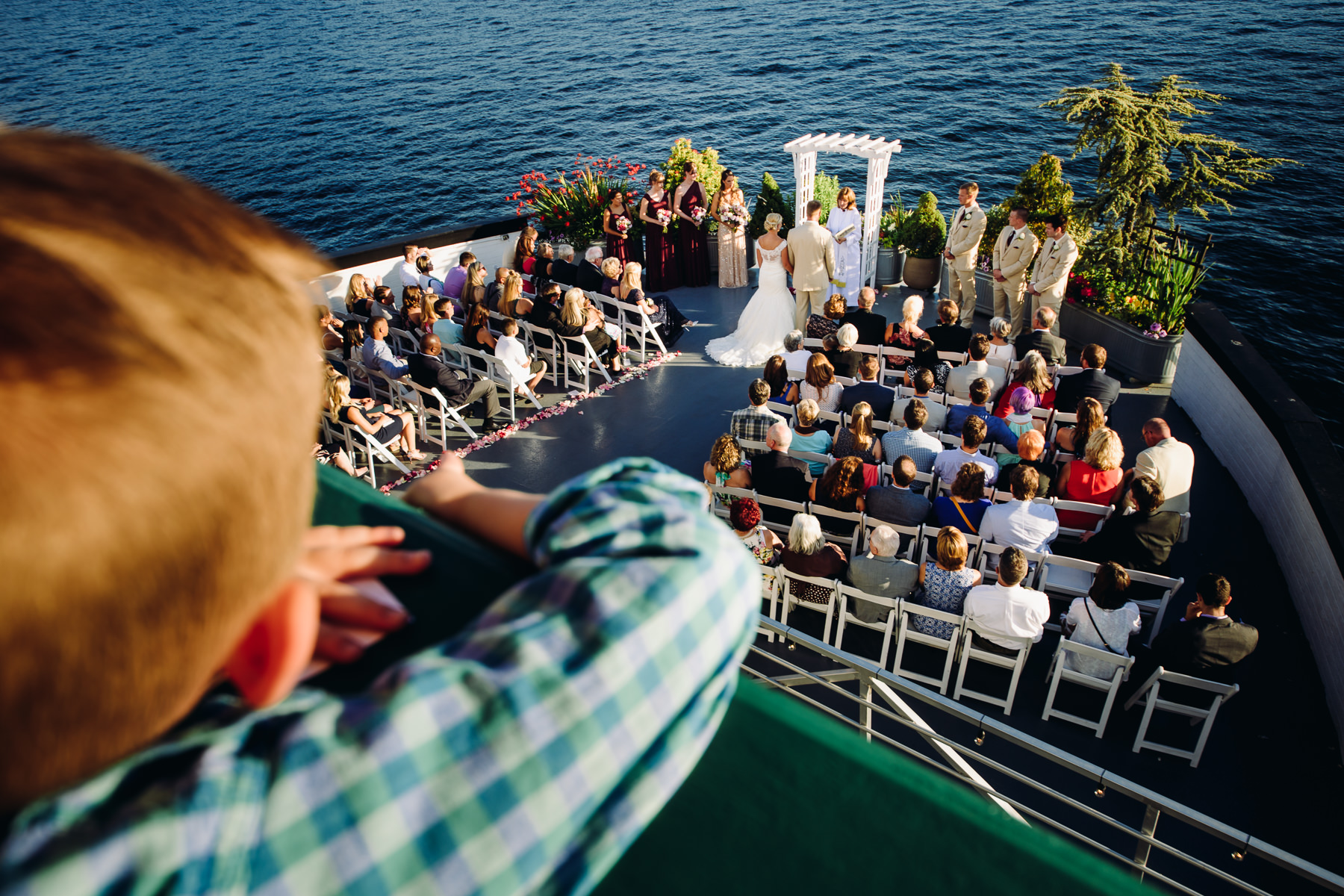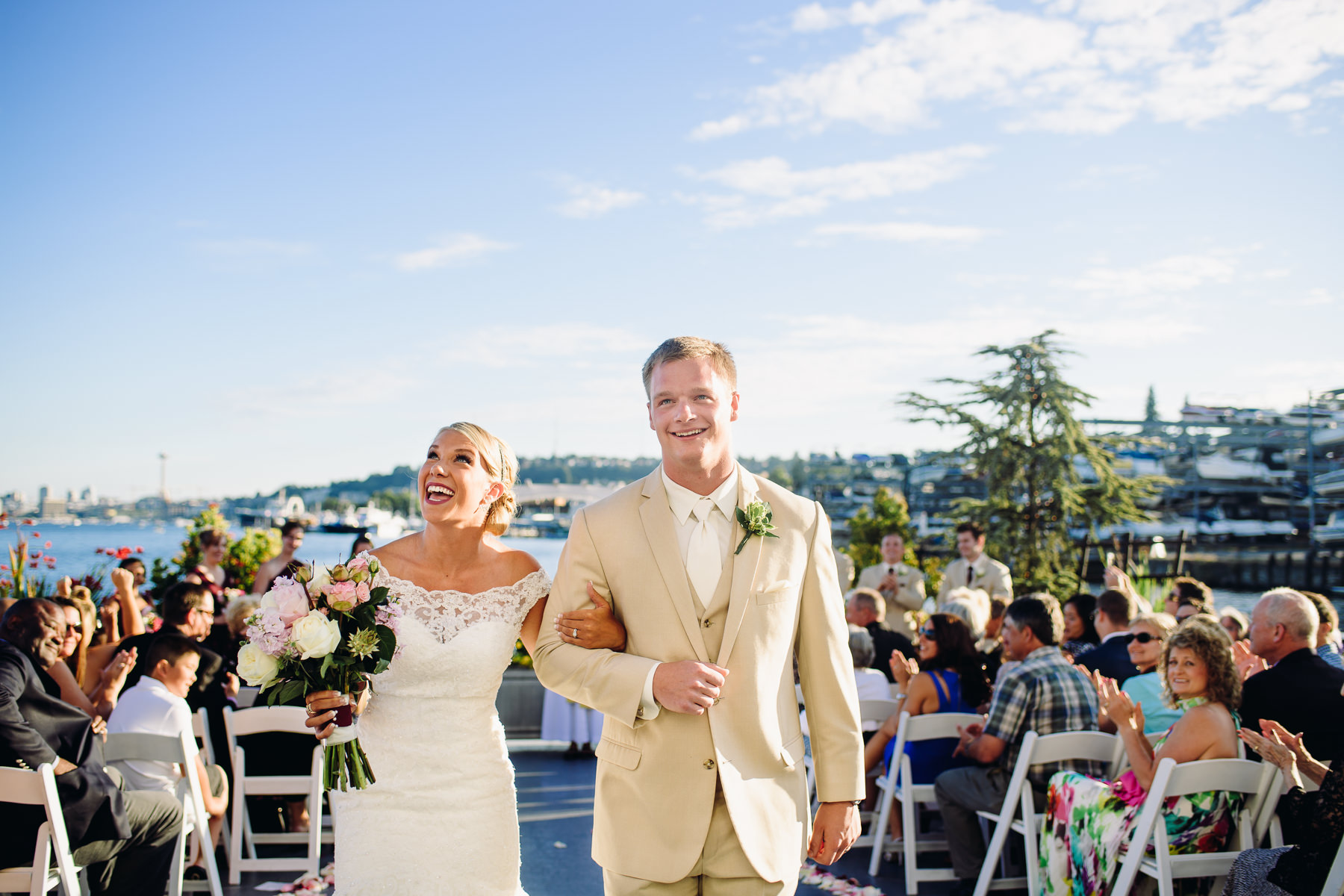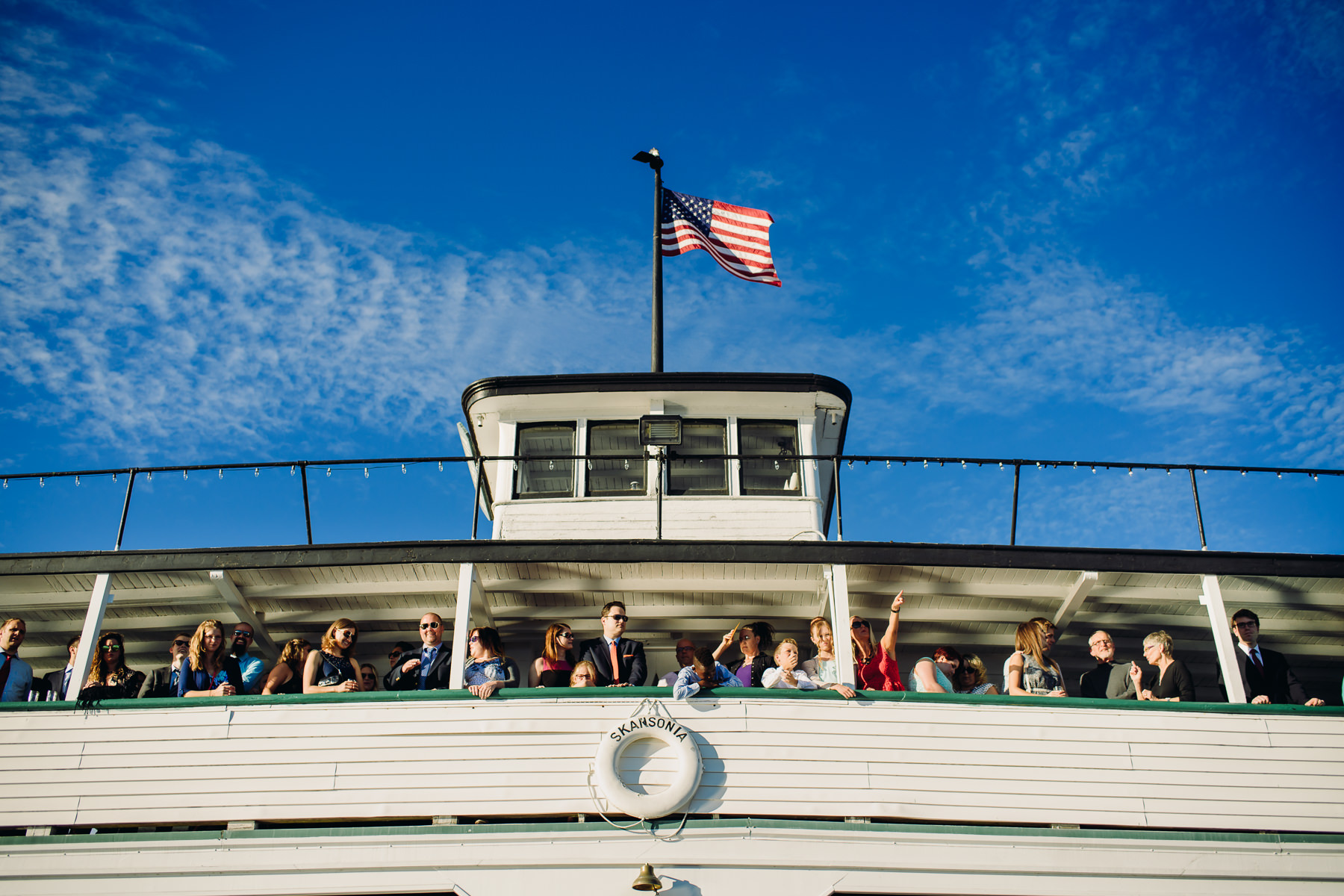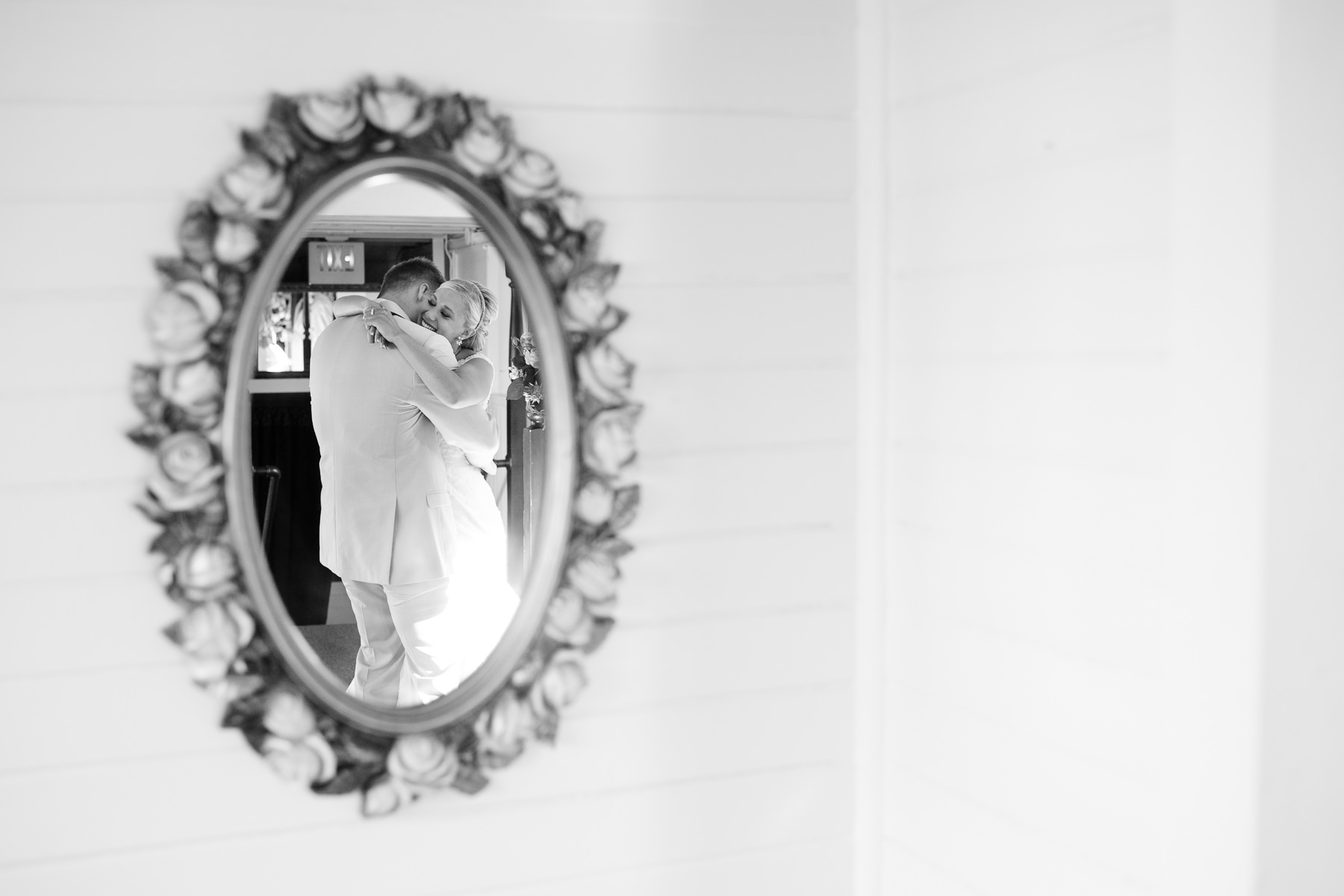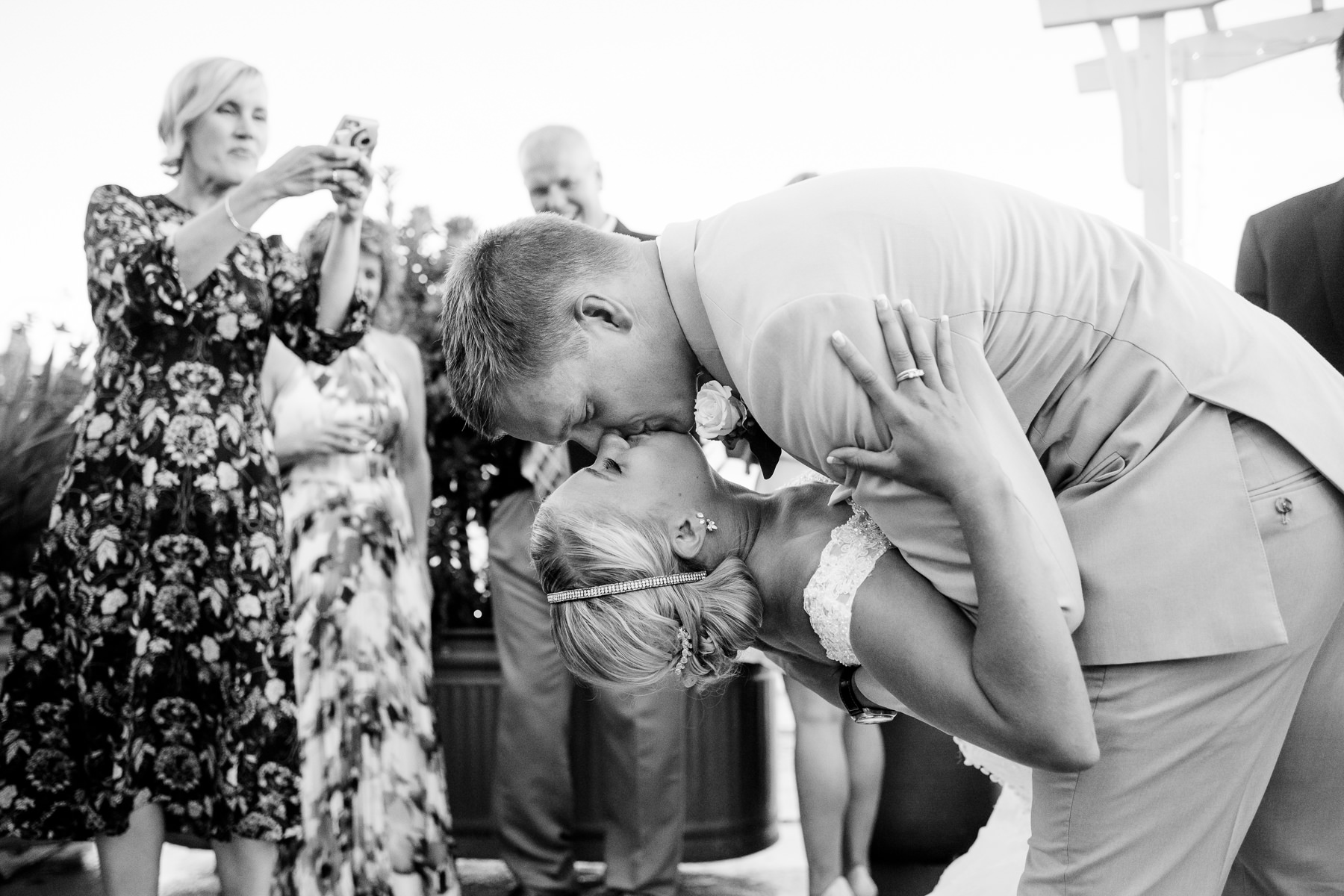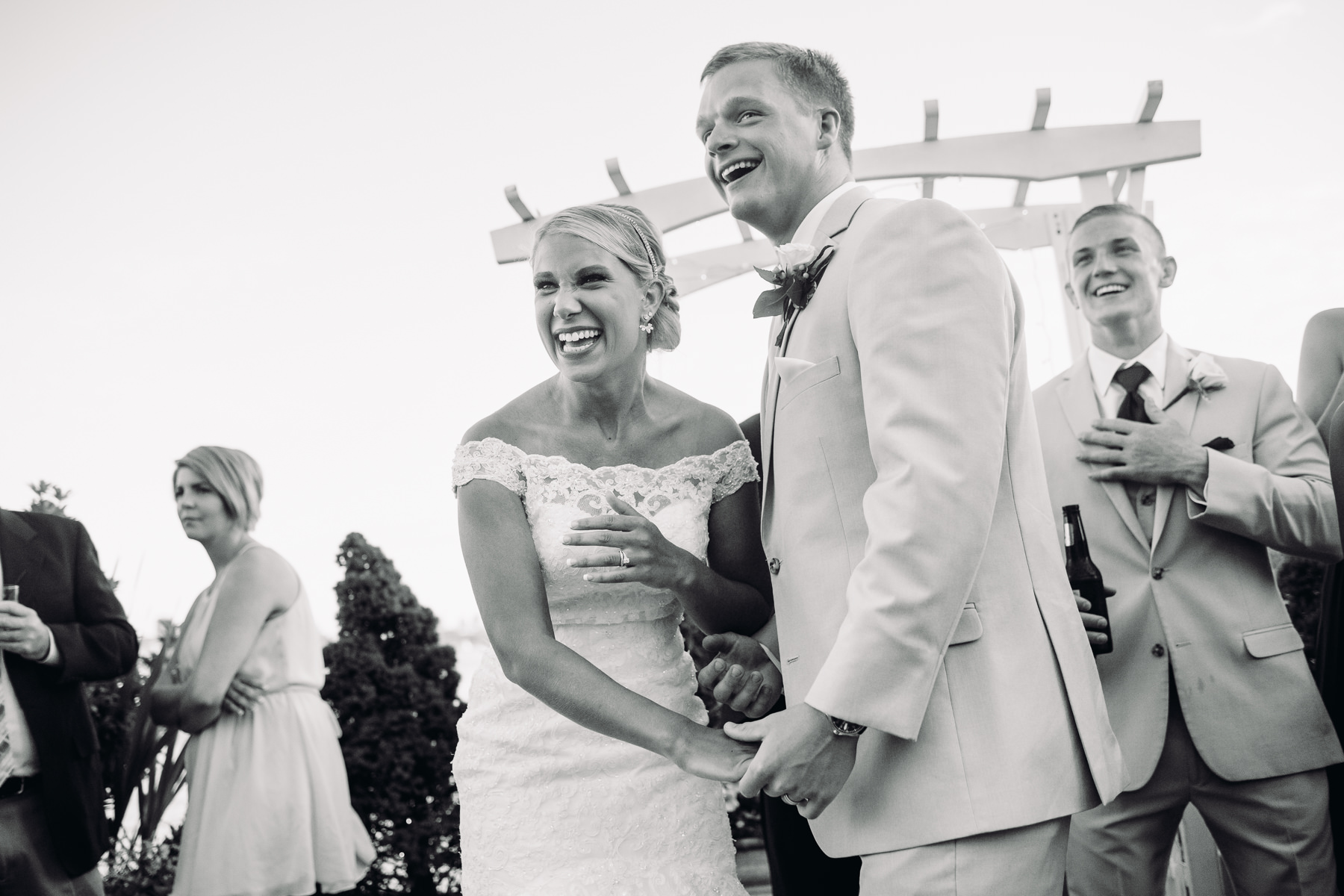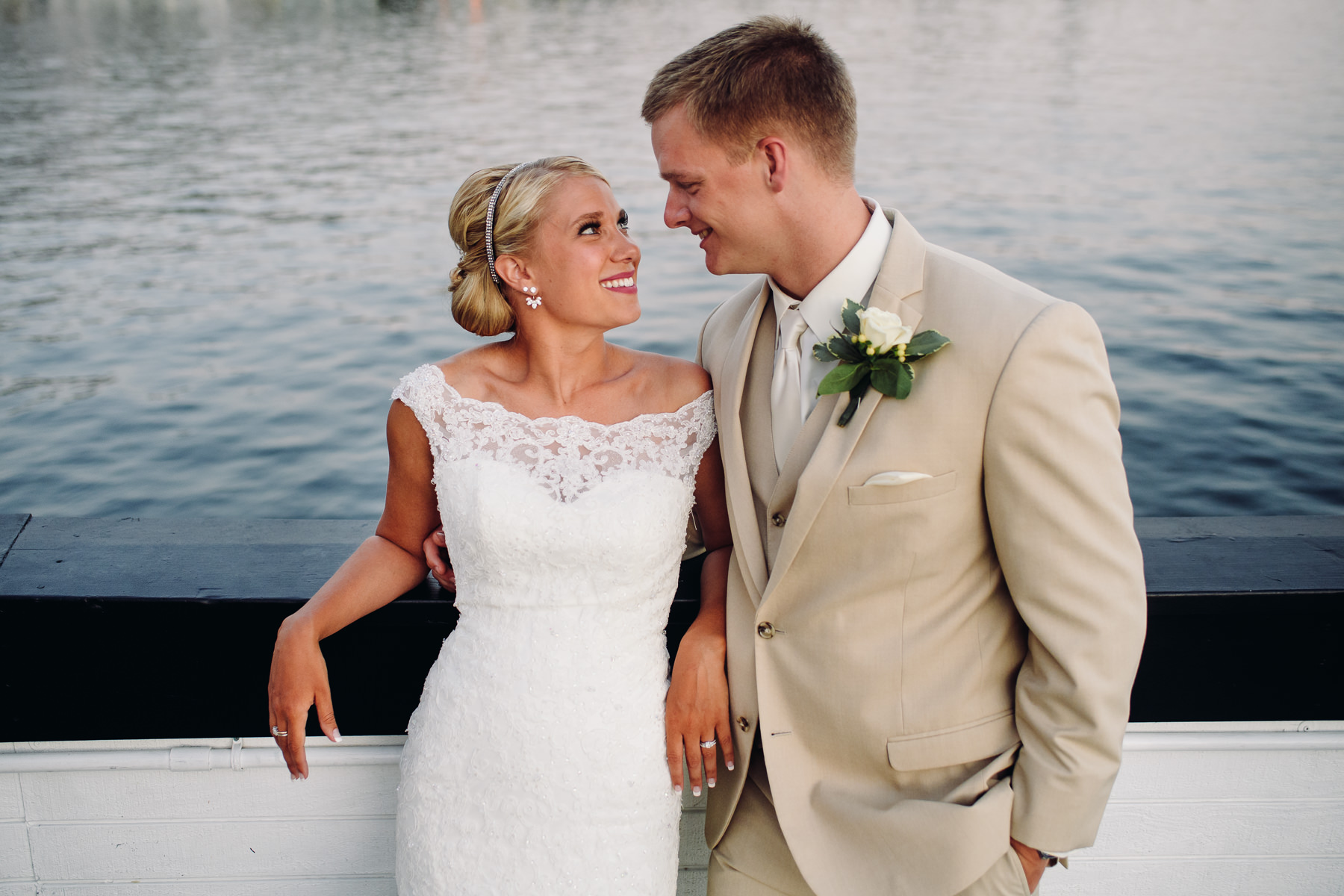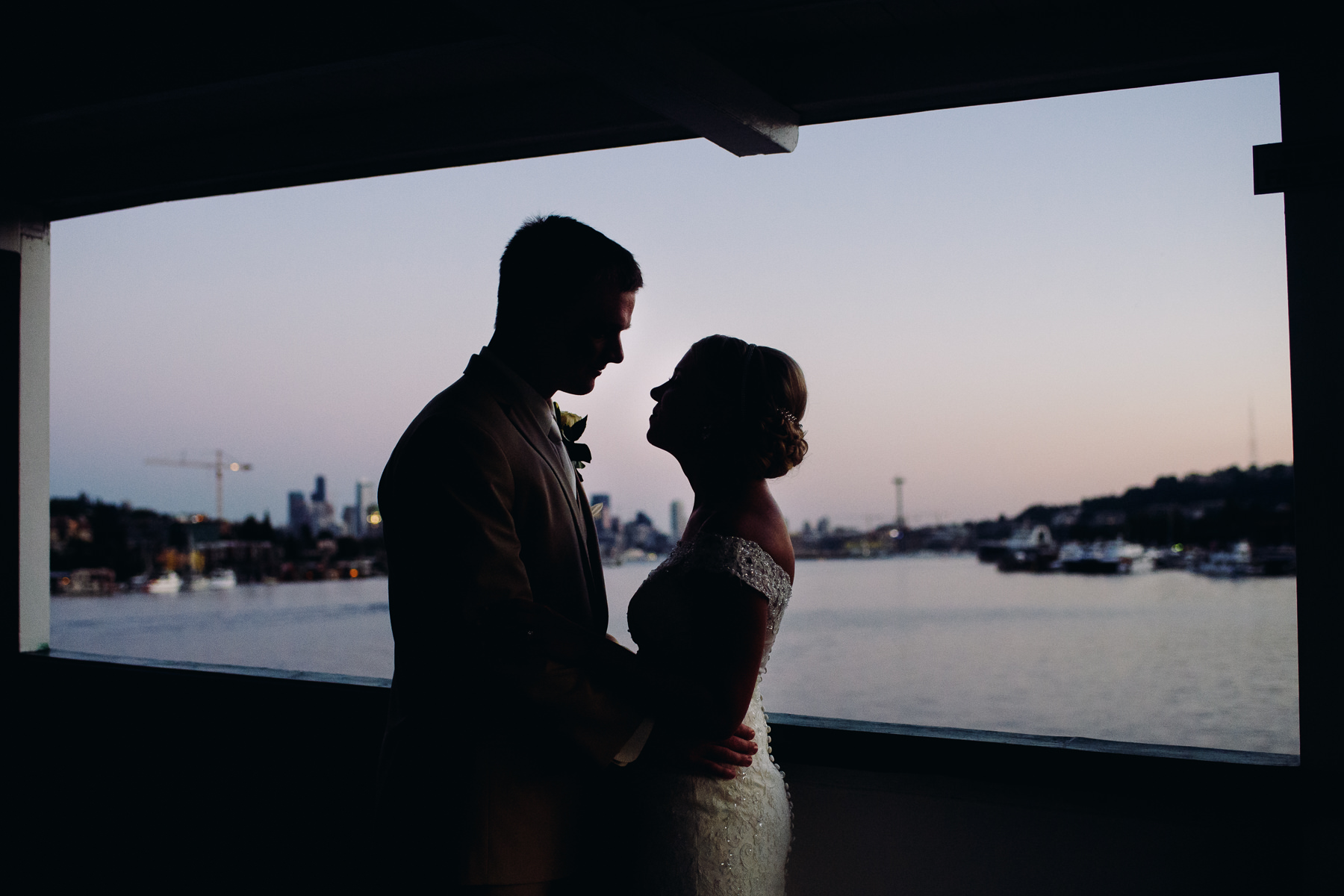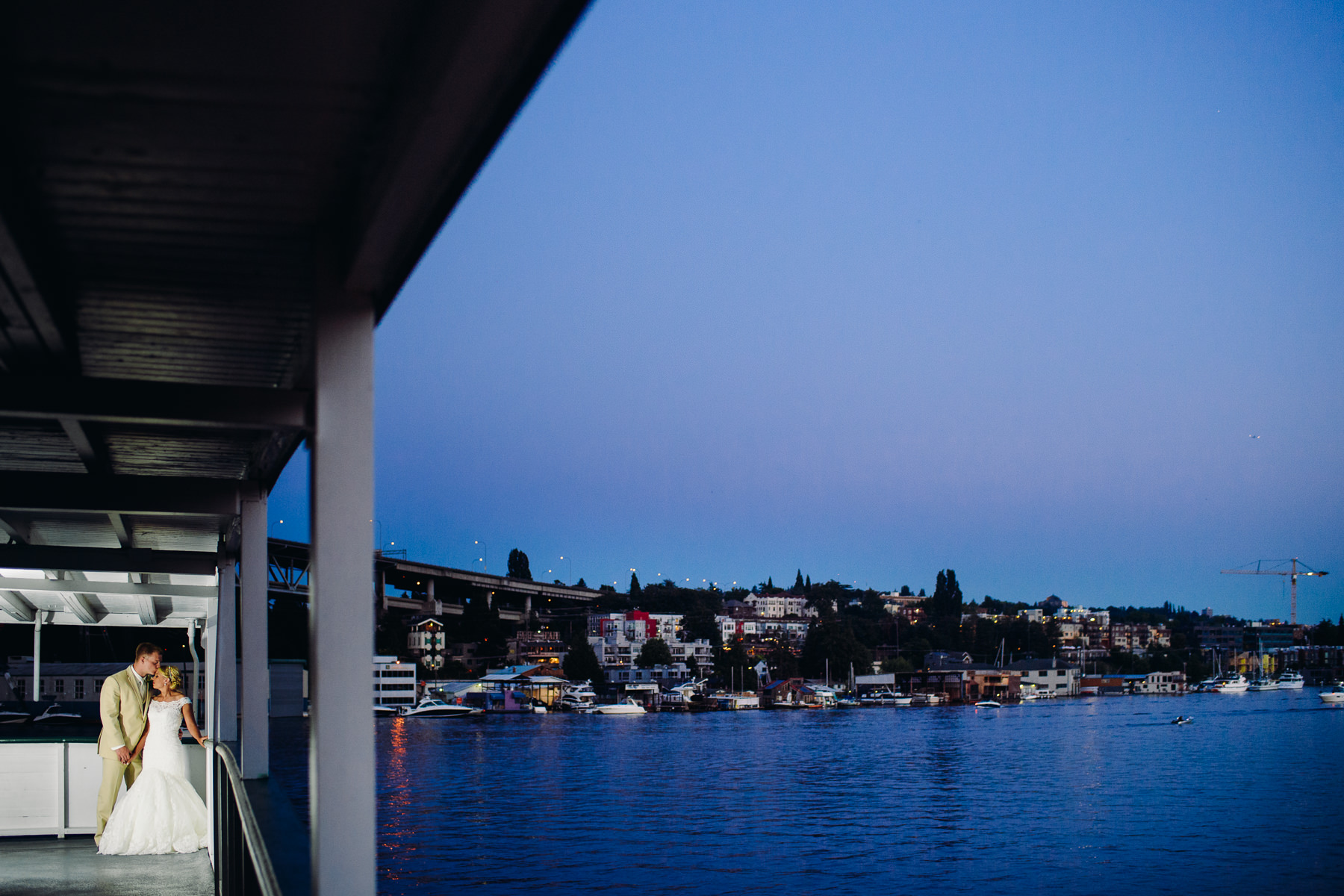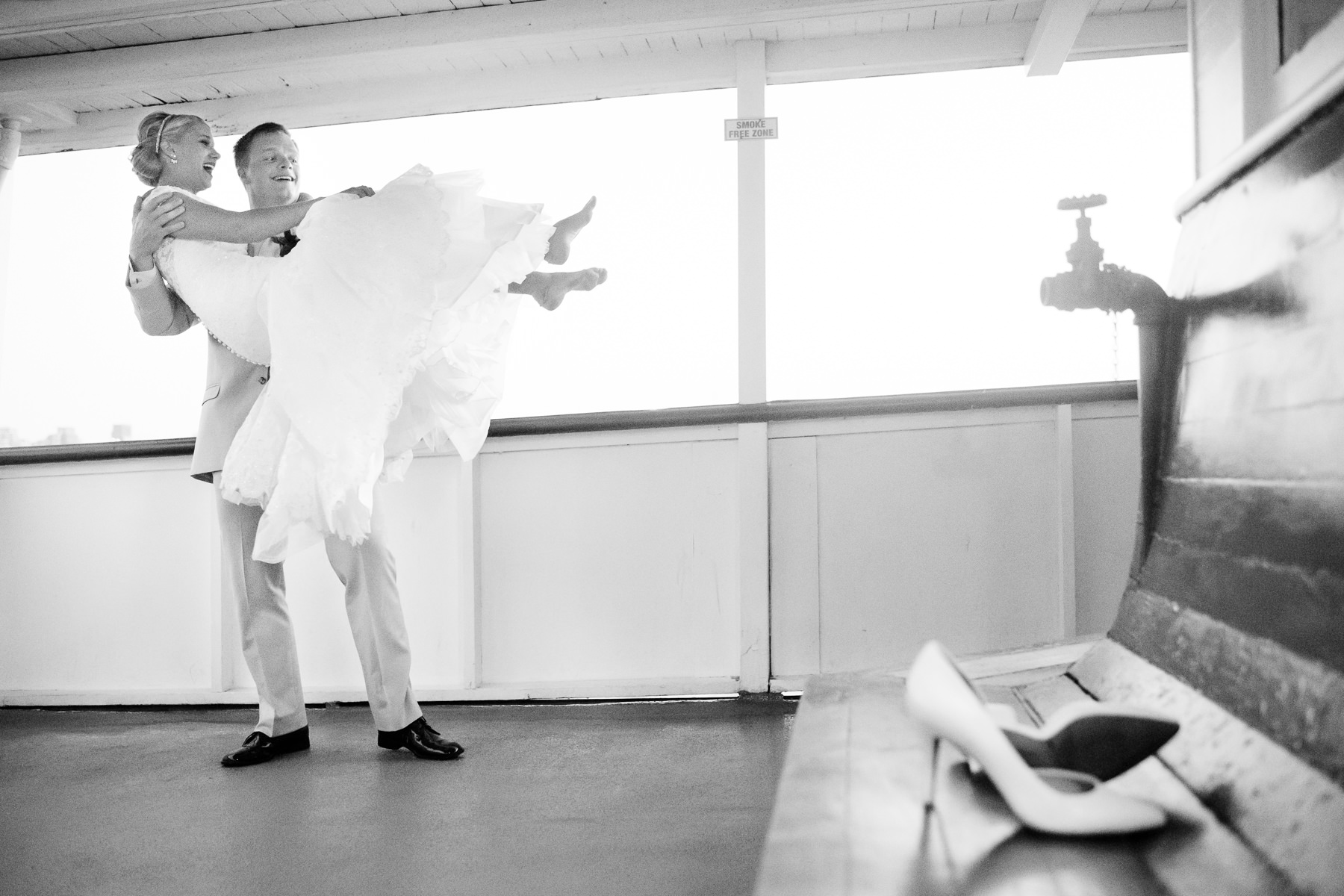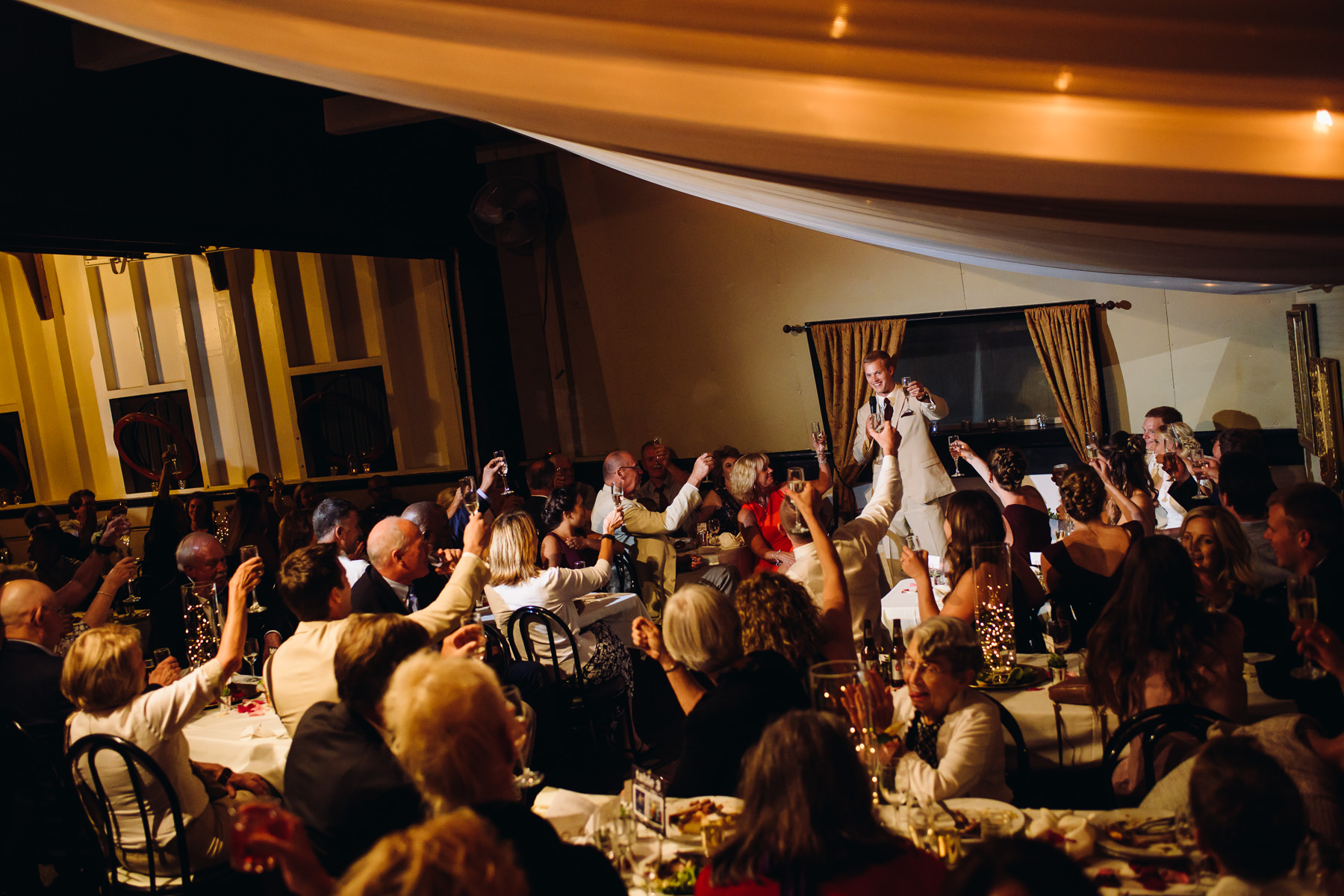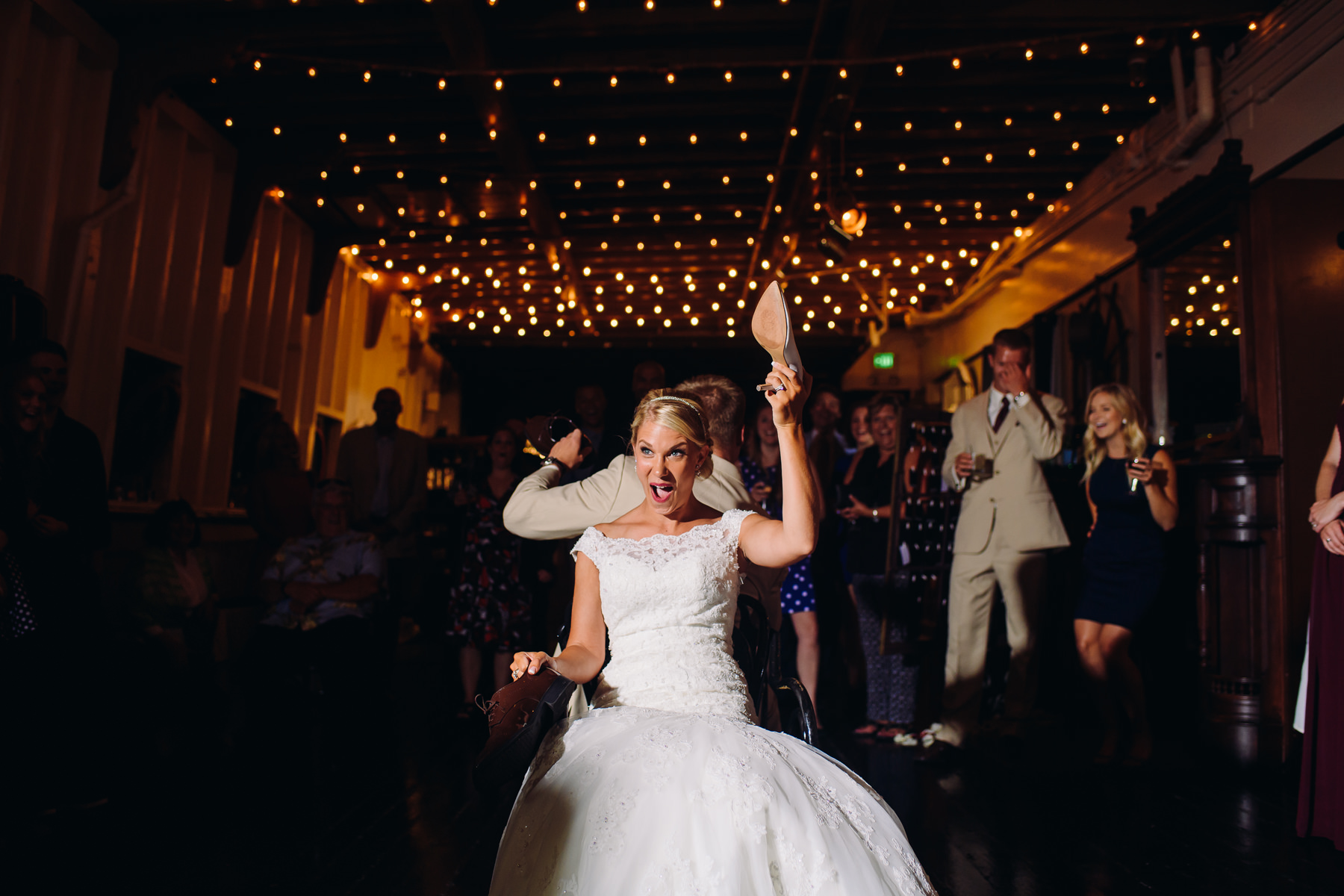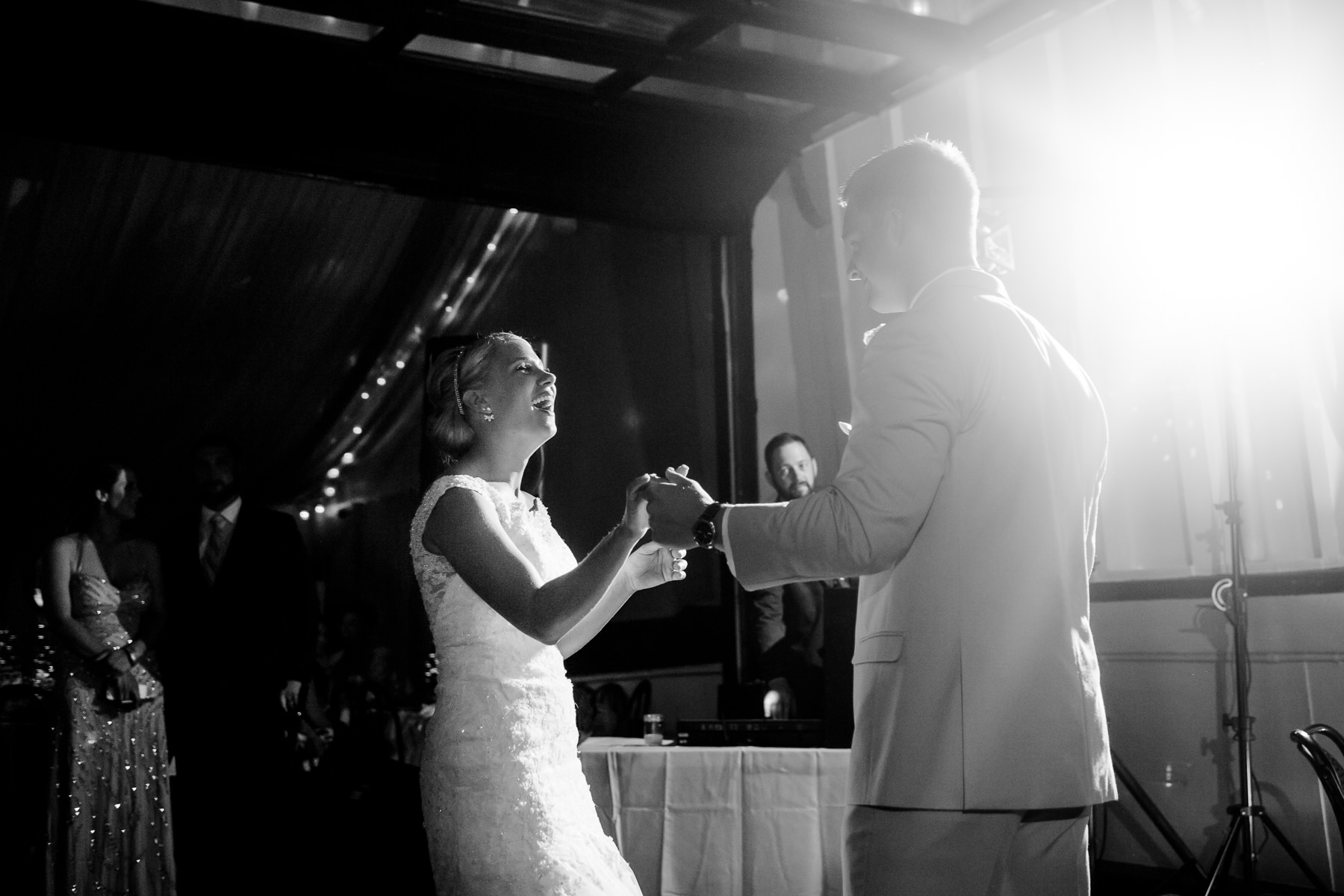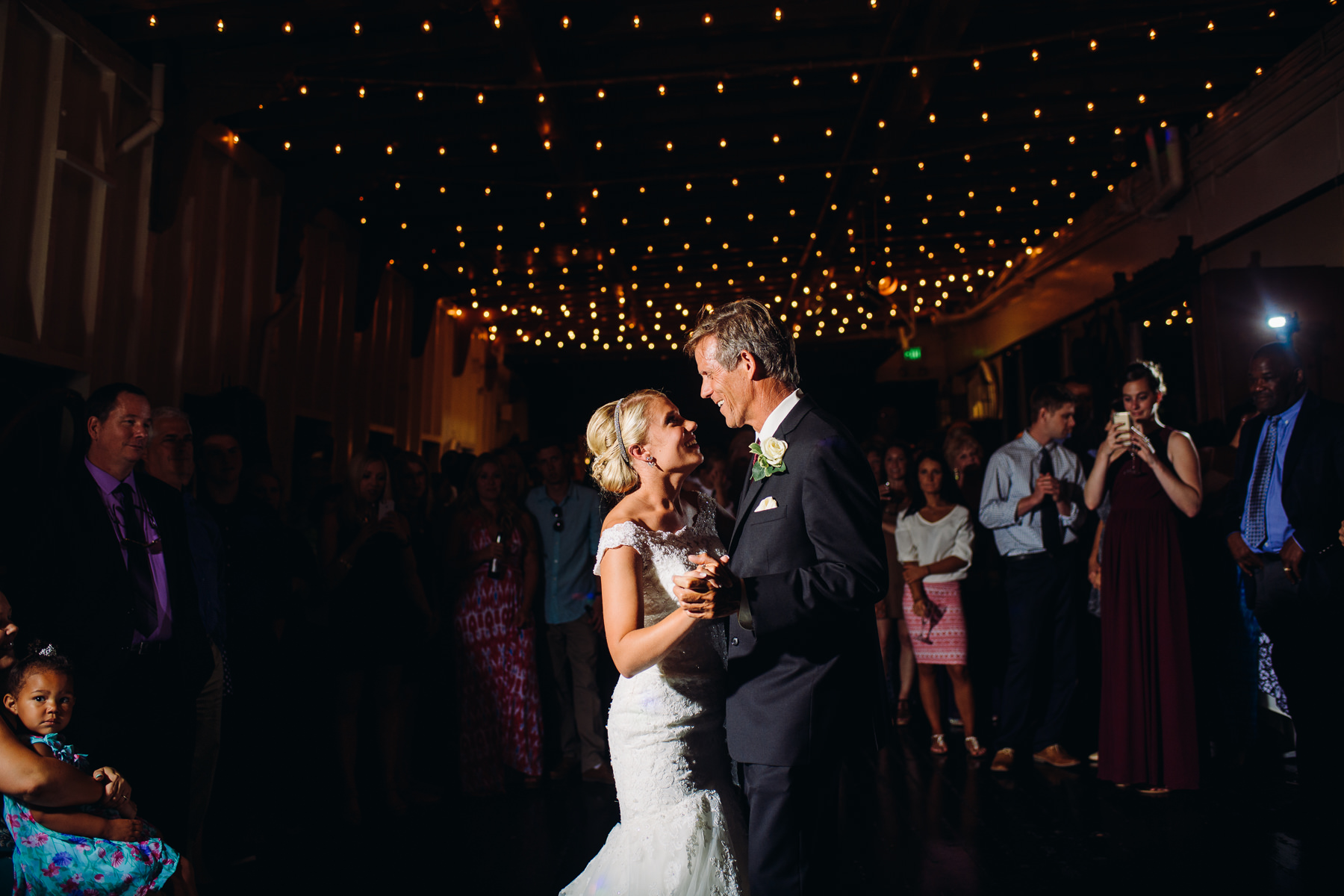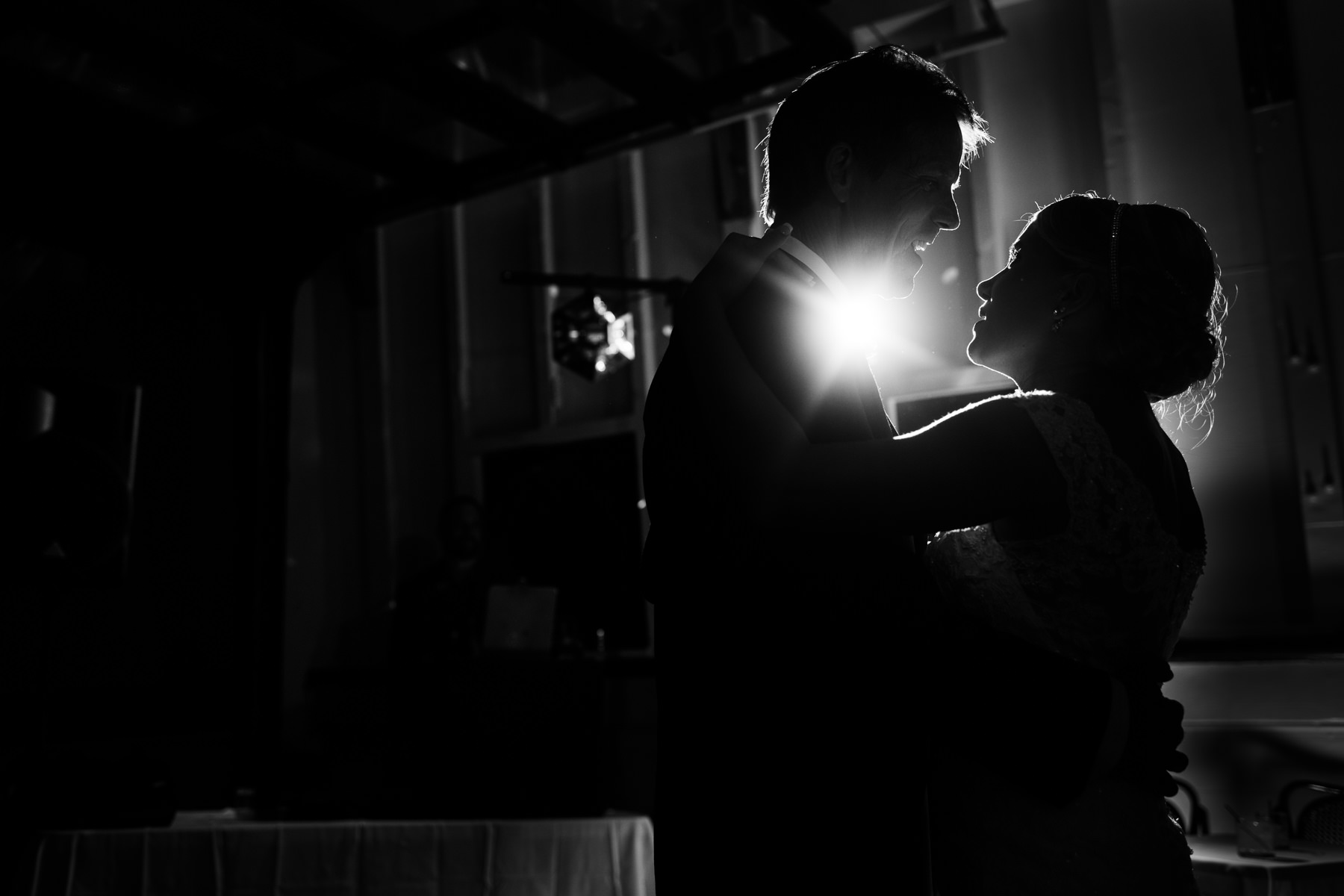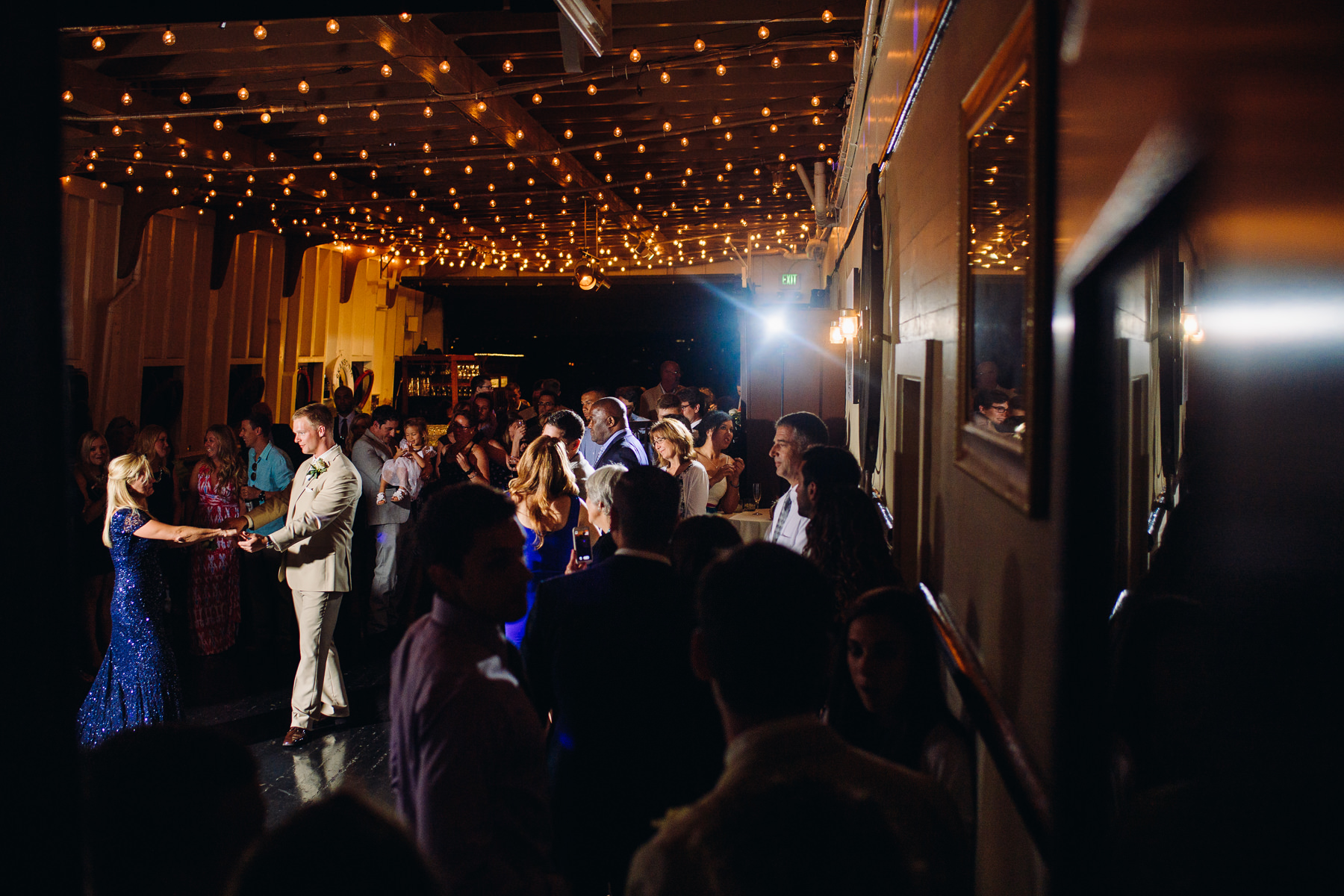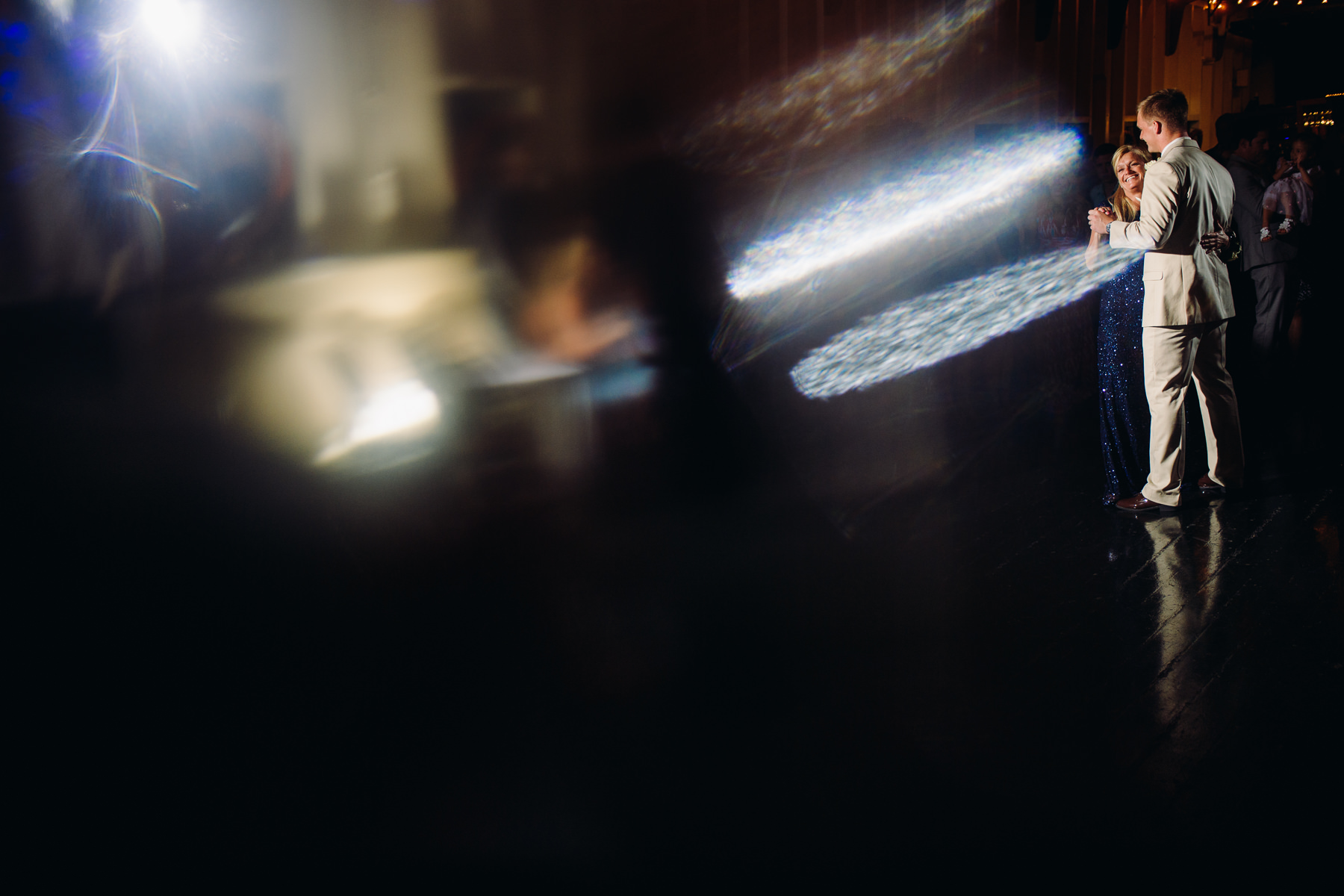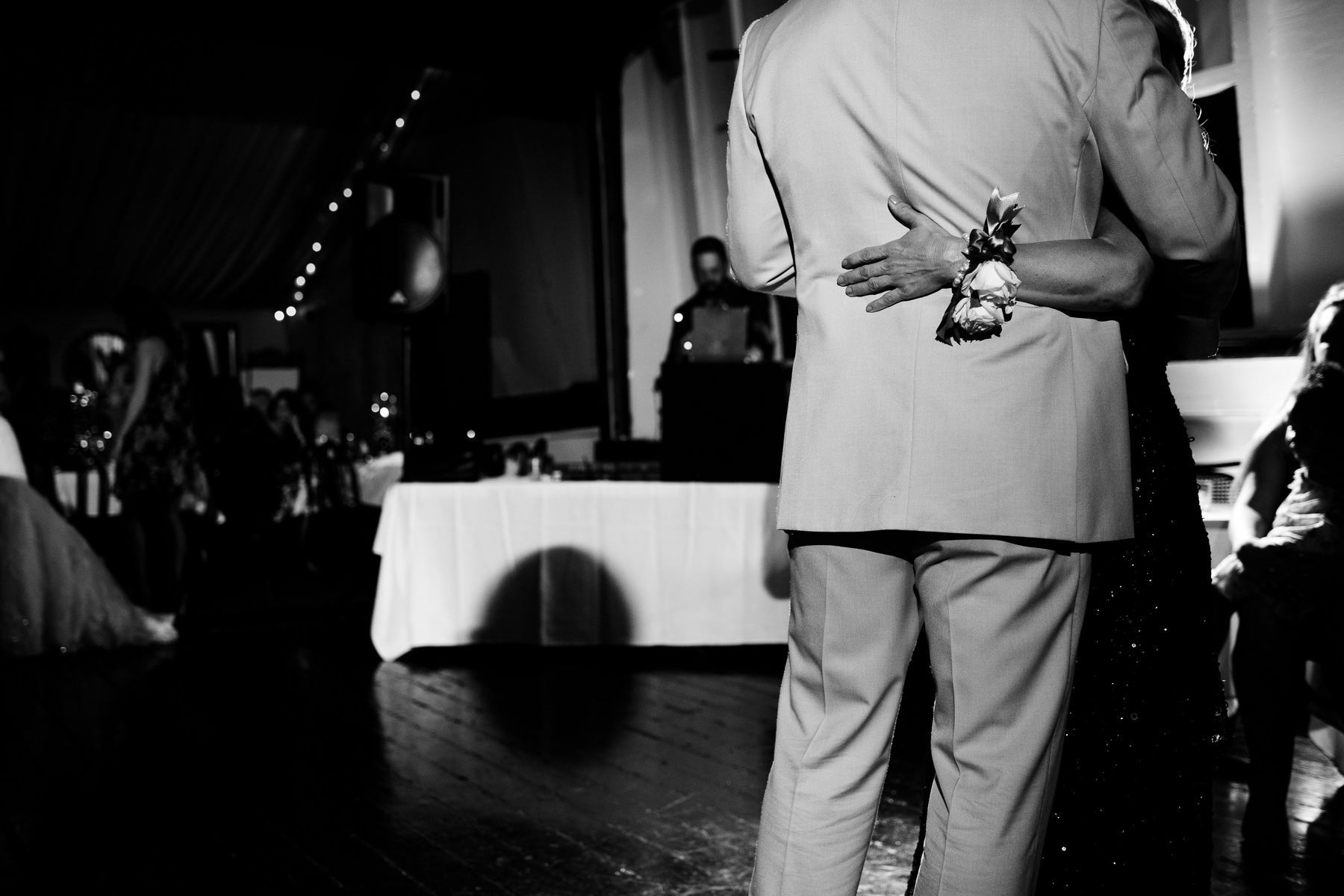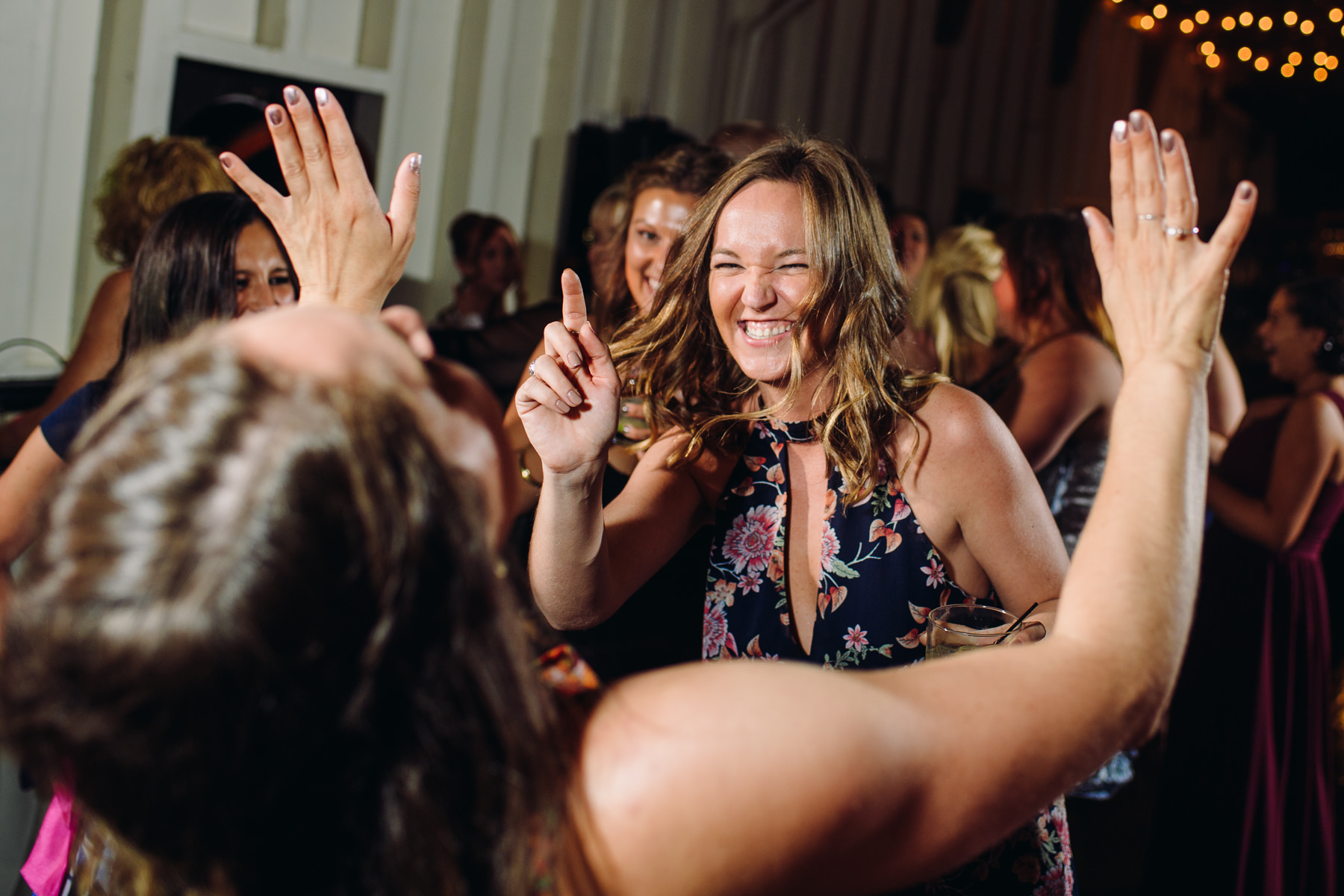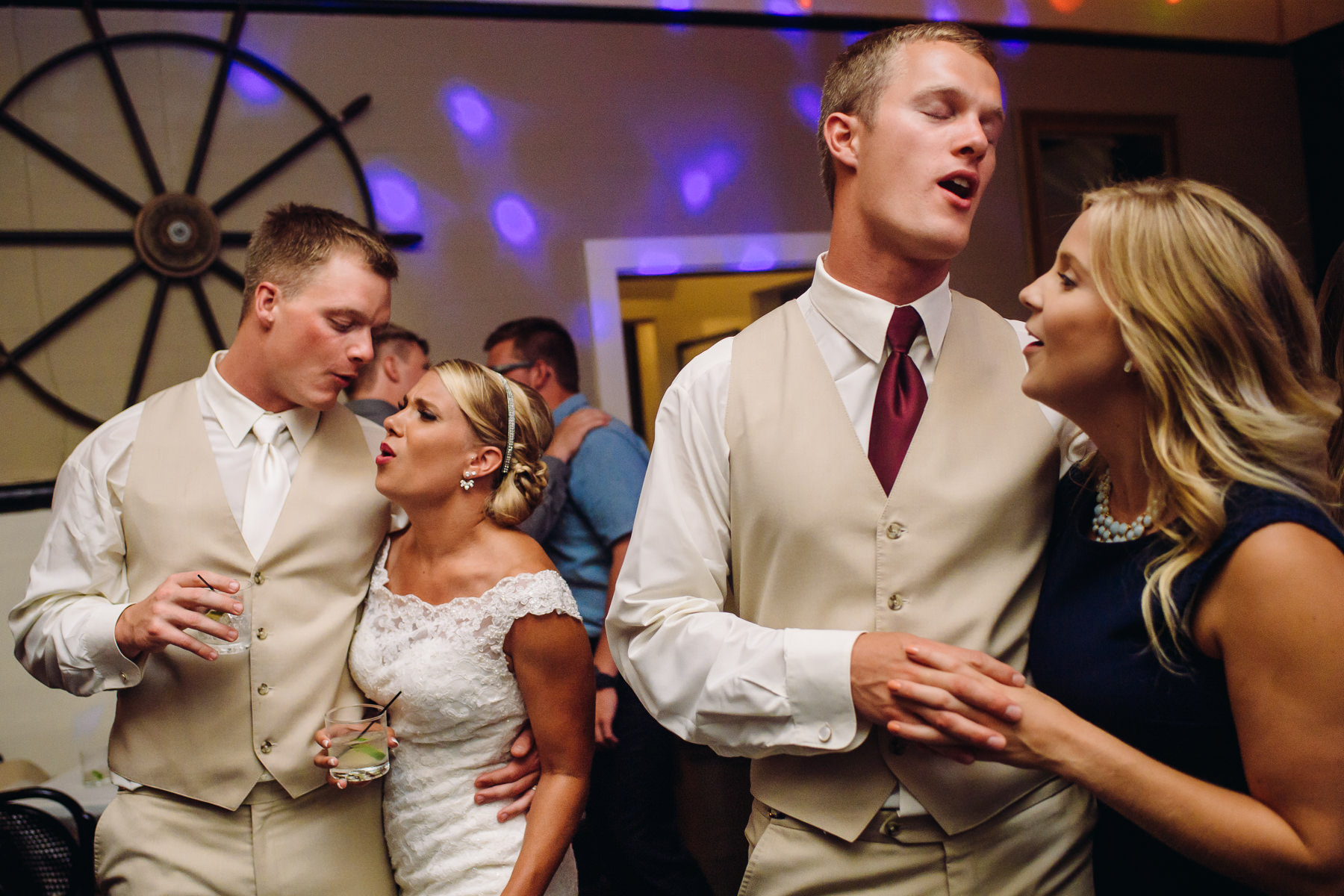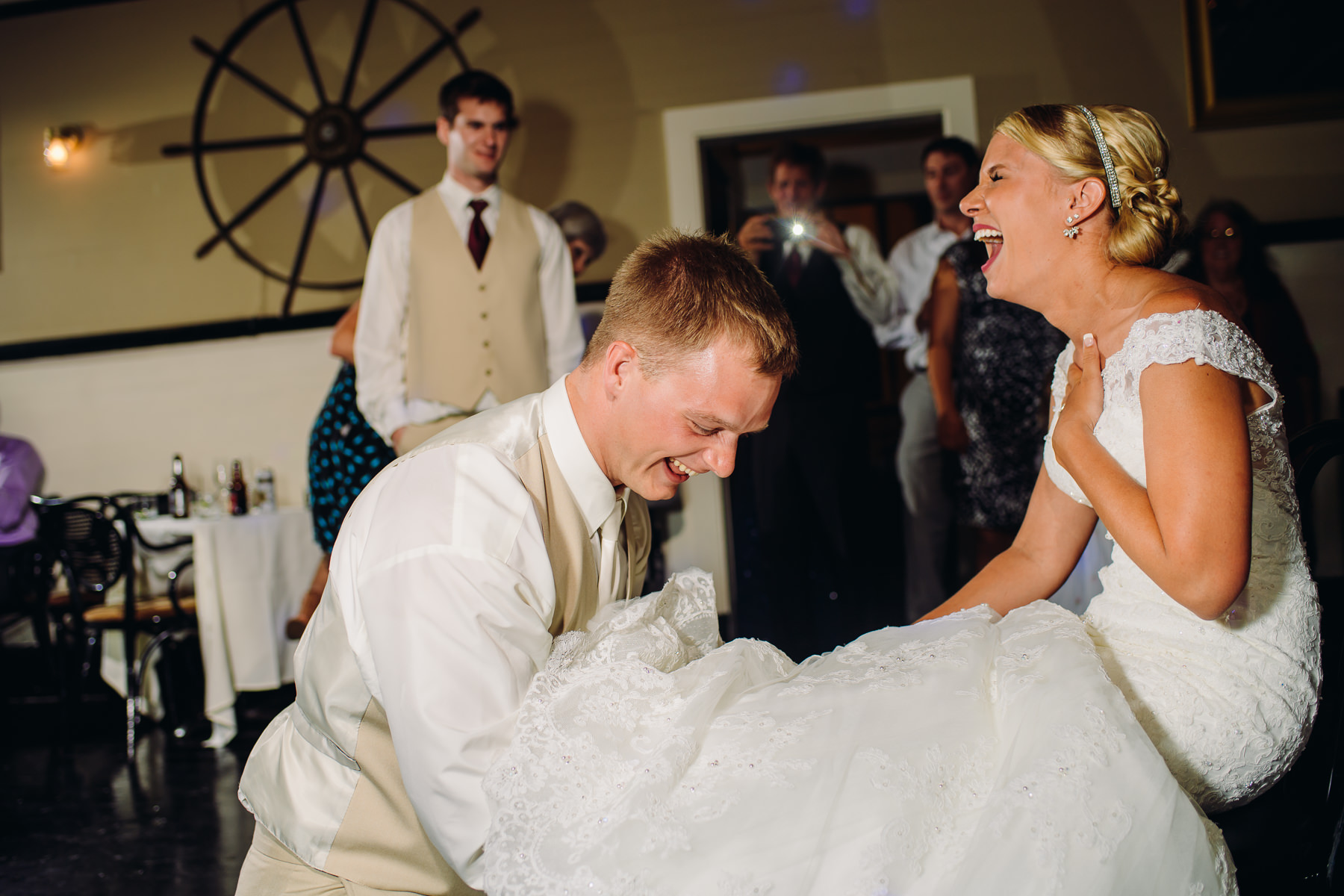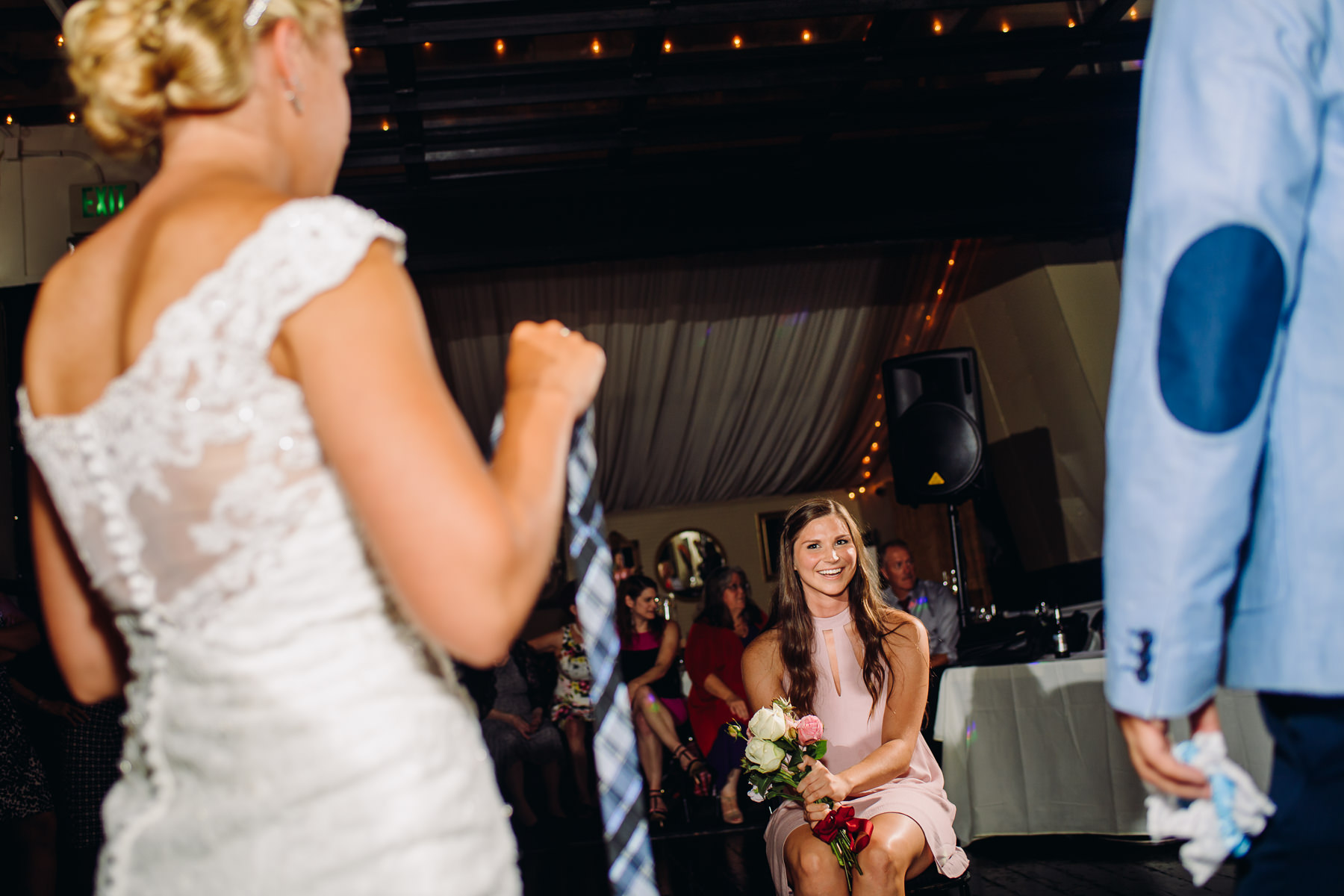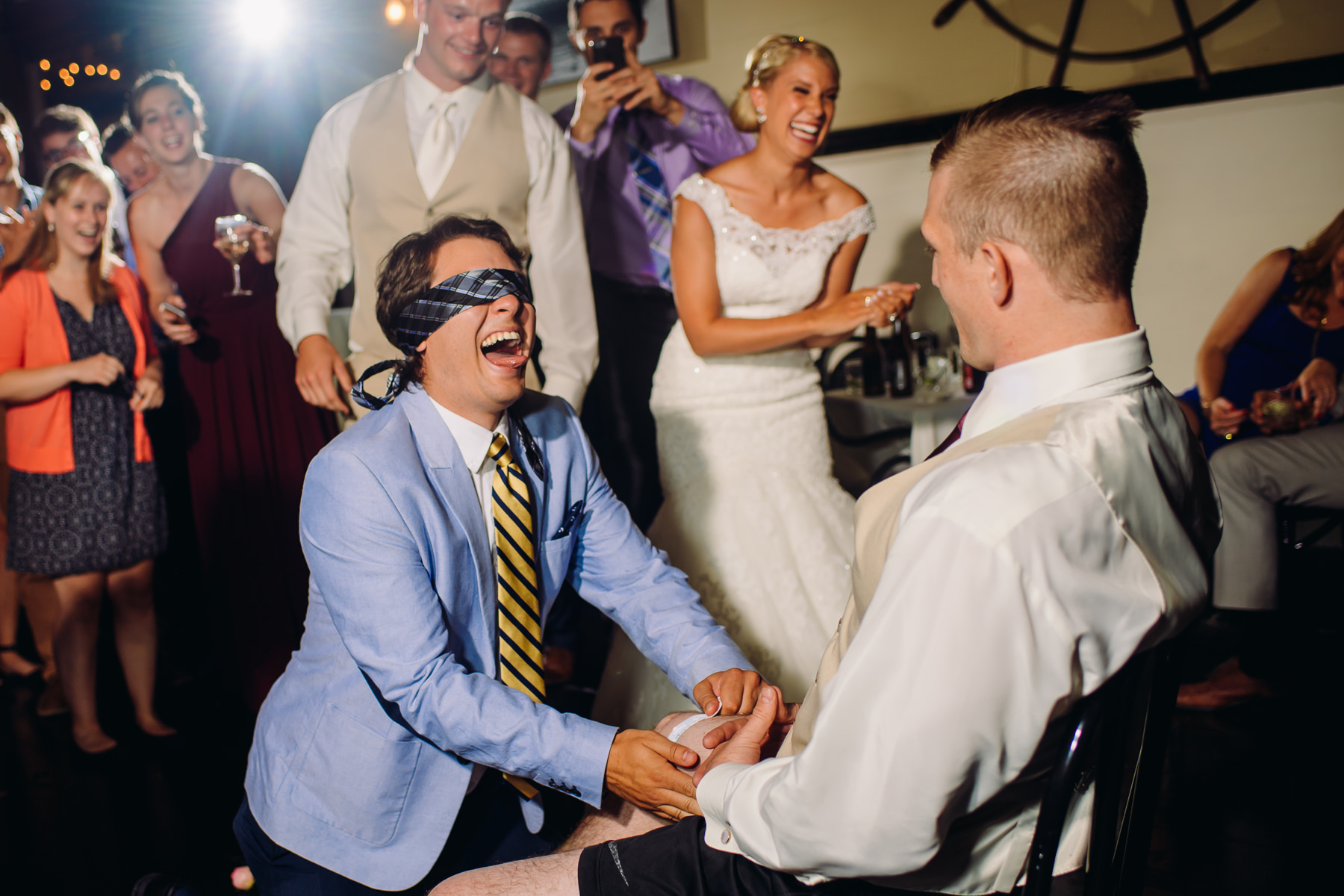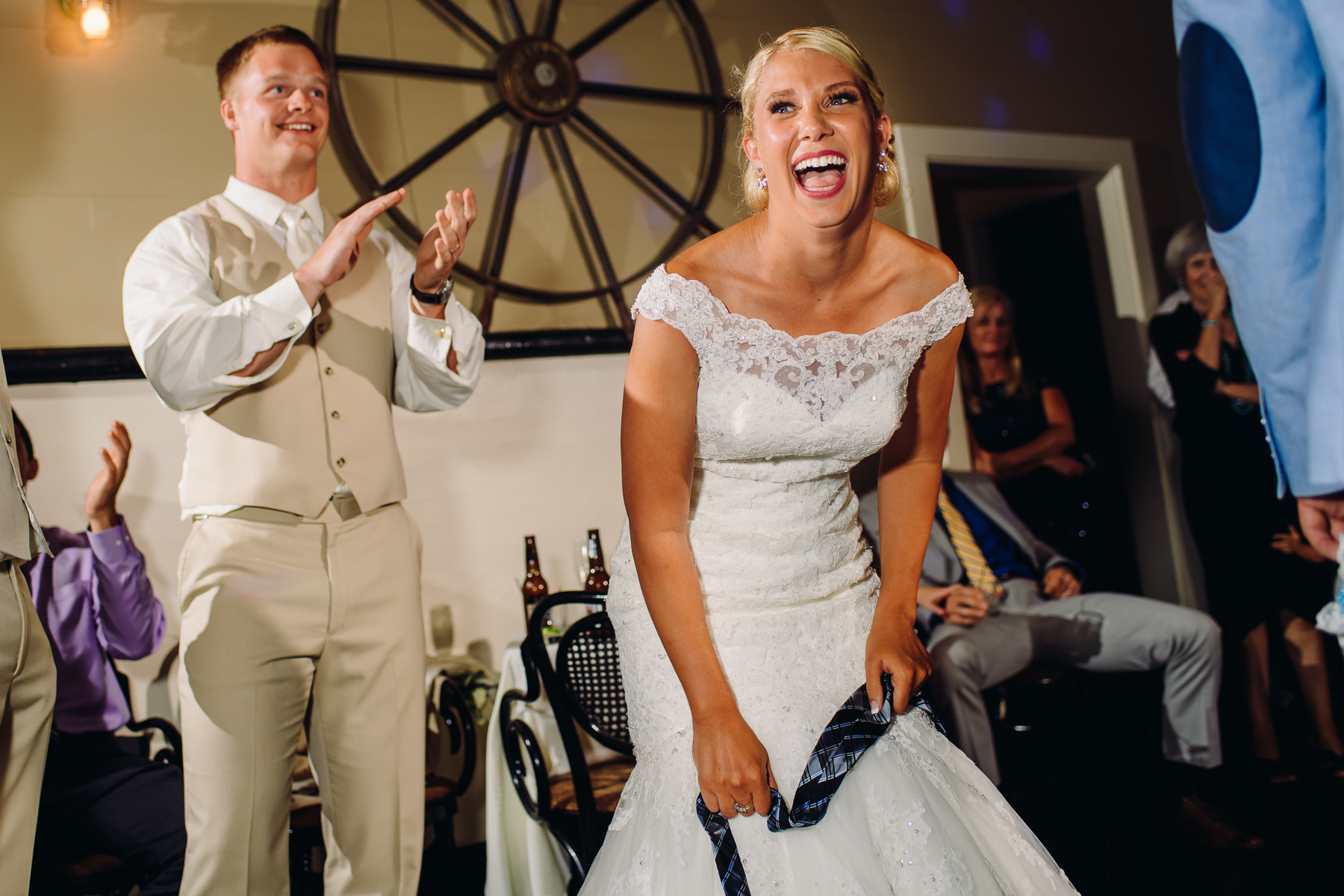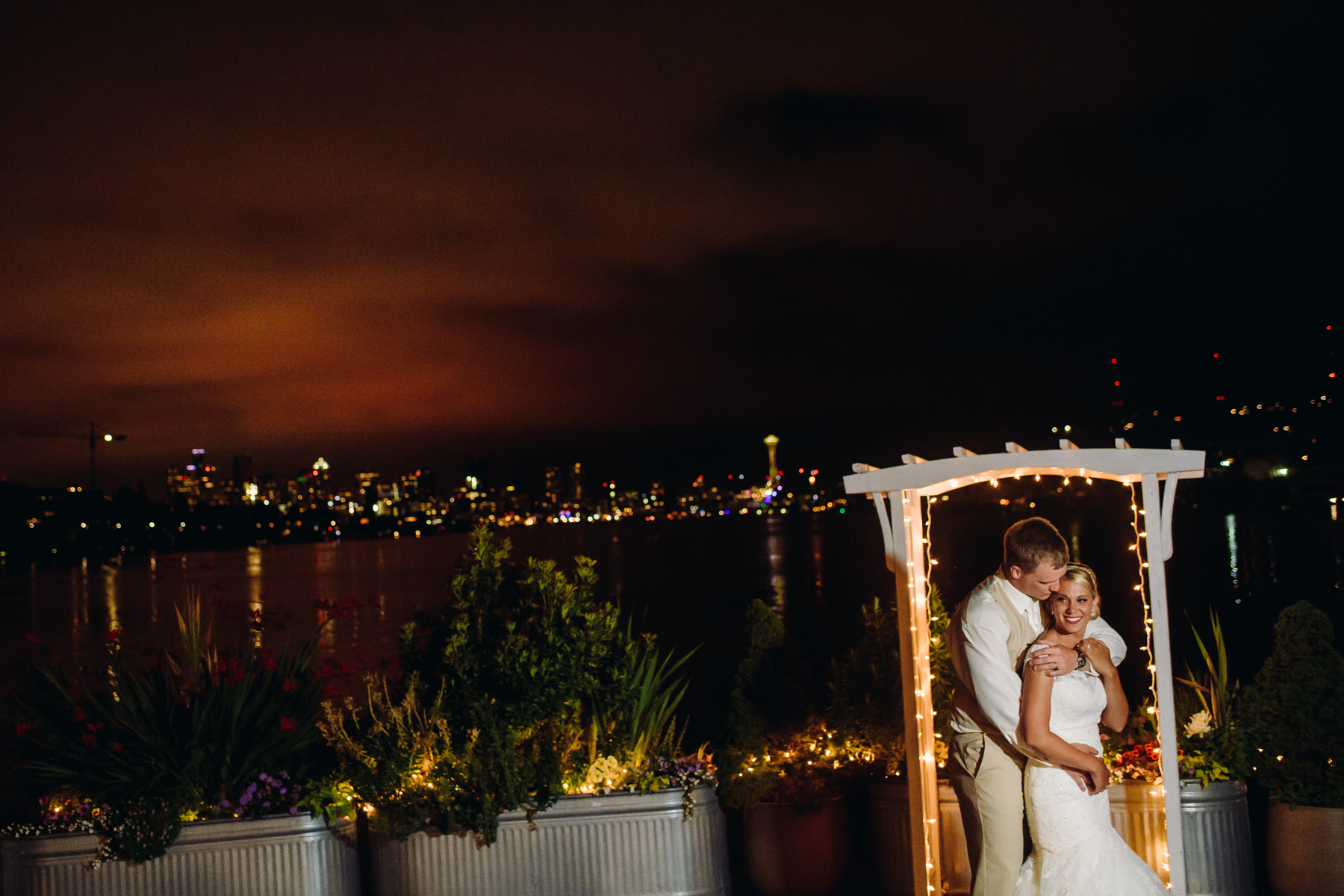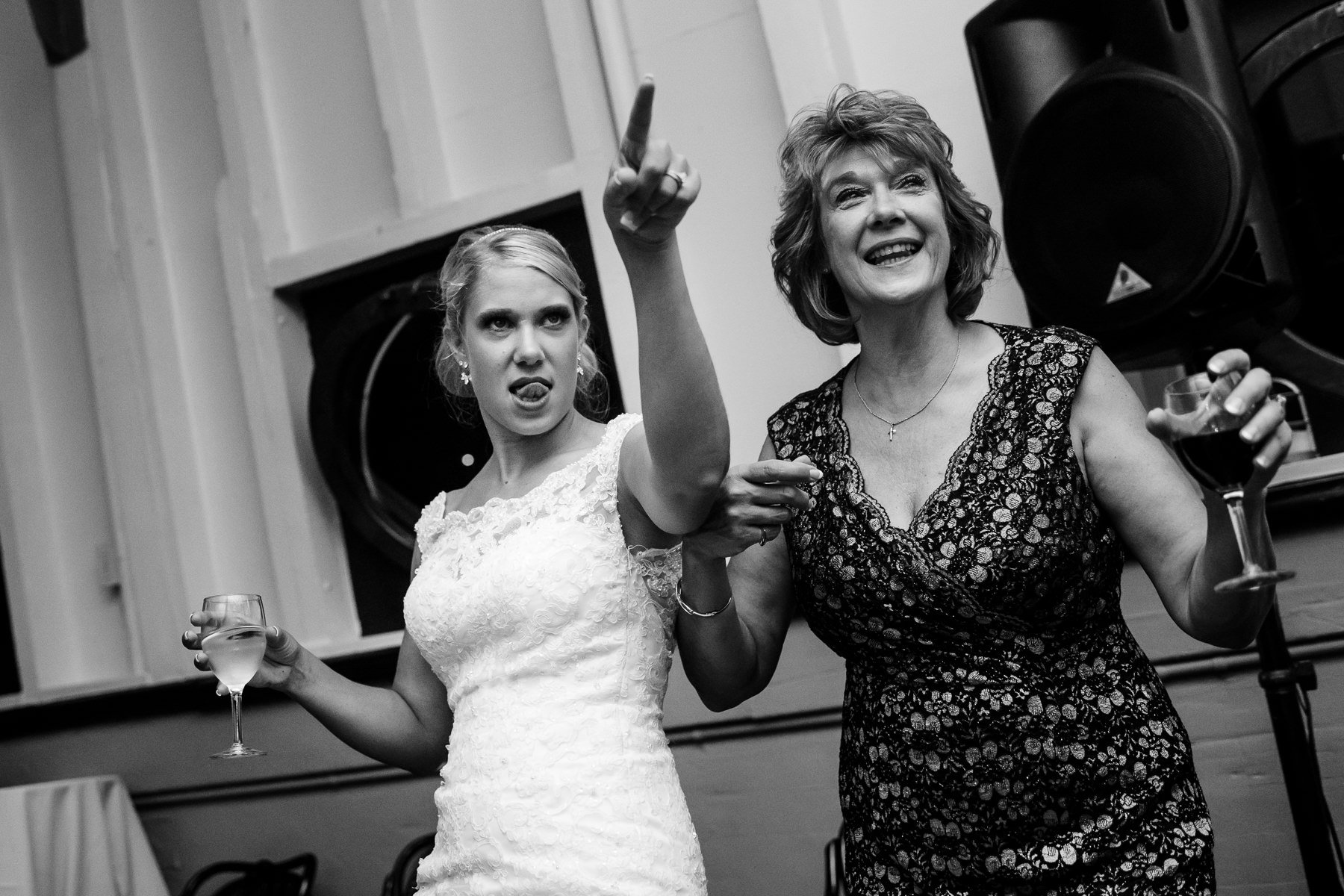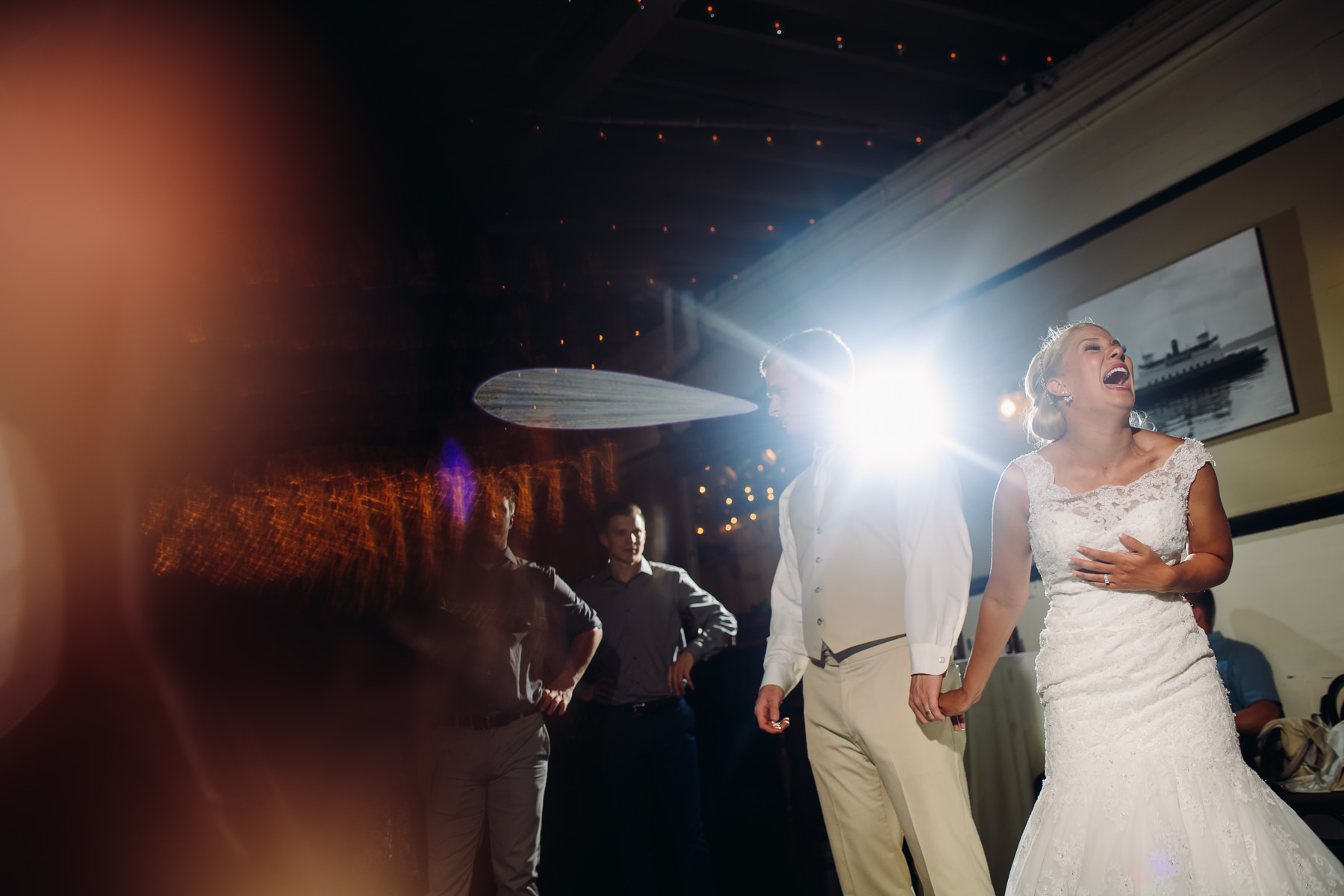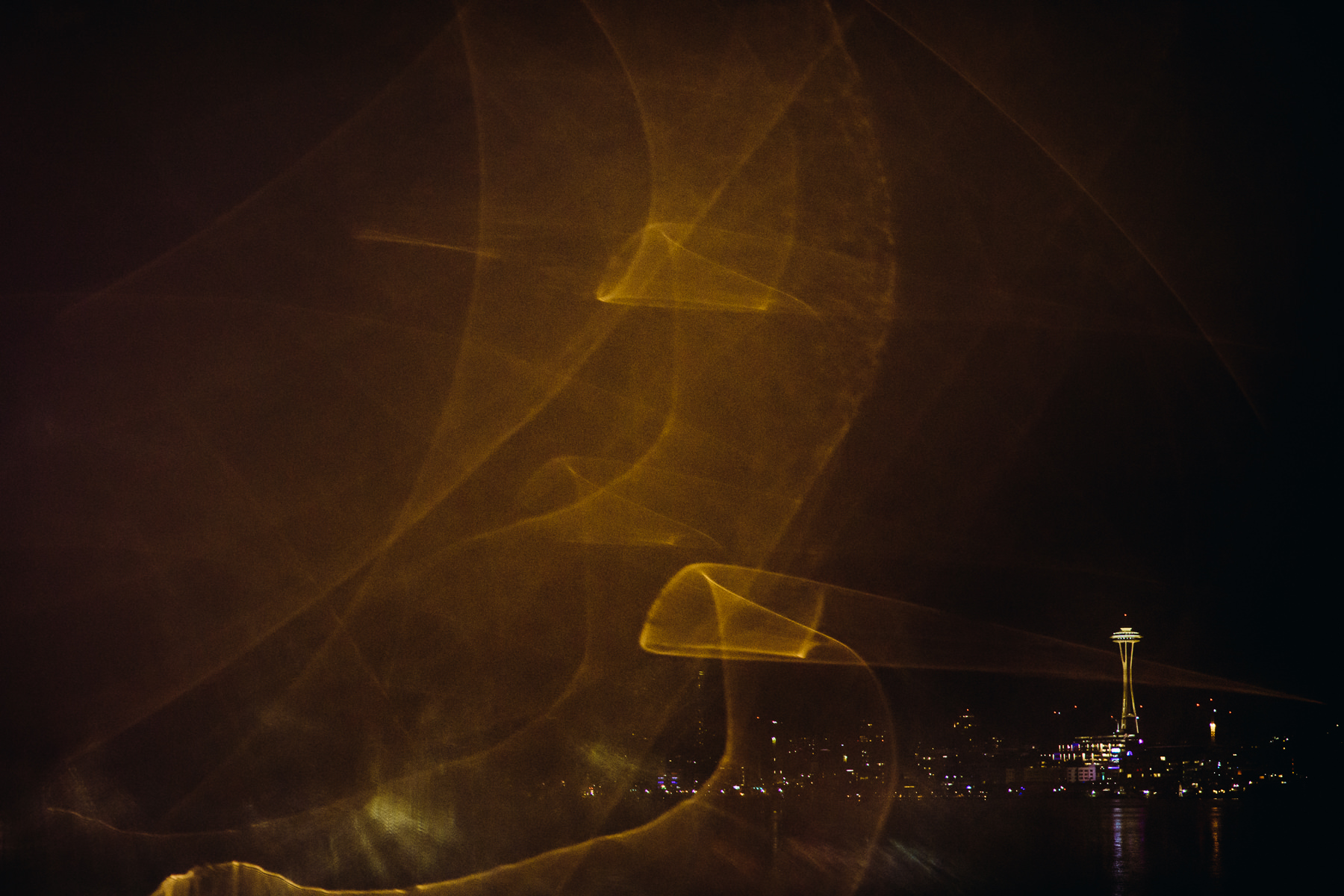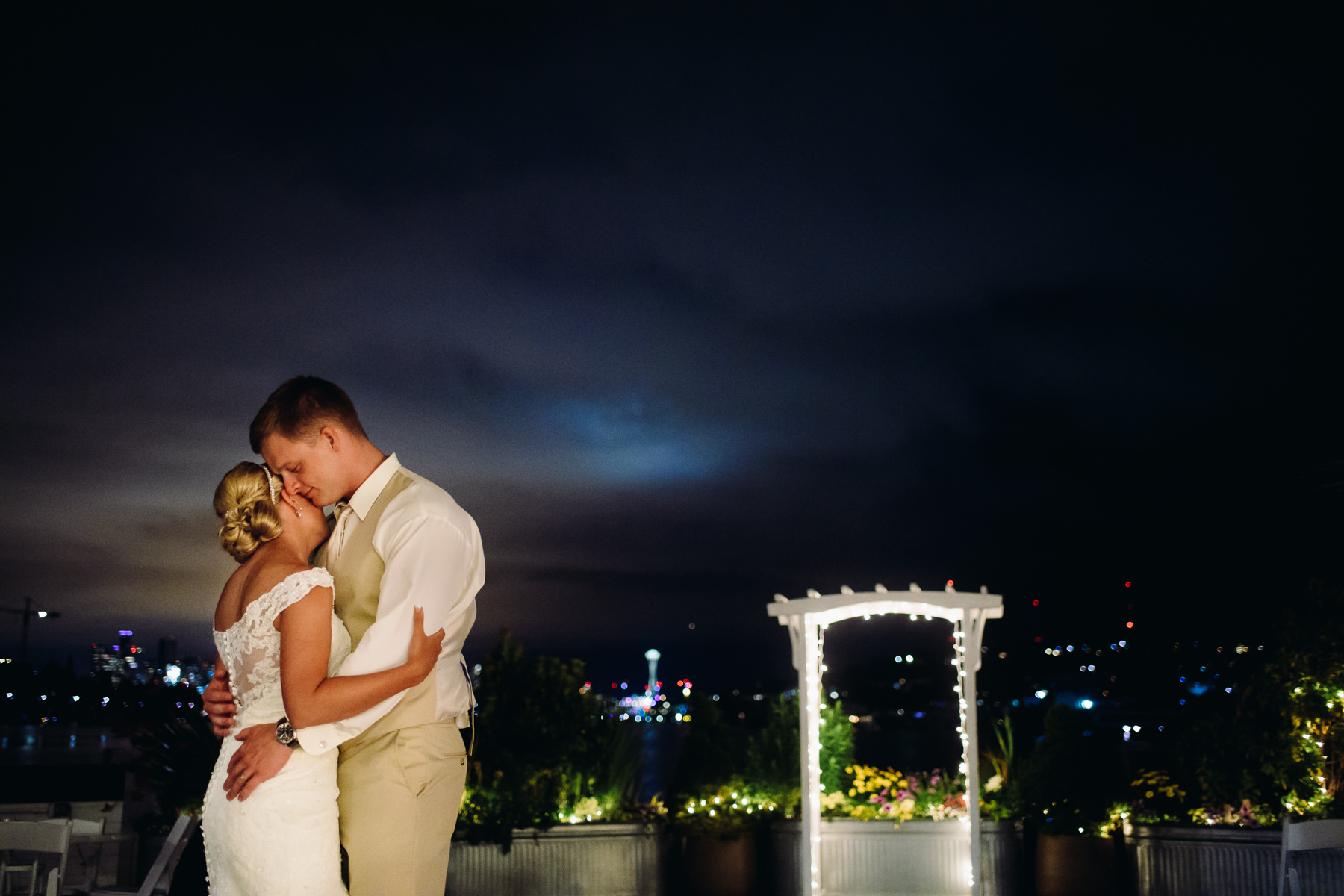 All Photos by Seattle and Destination Wedding Photographer Logan Westom