April and Juan are two of the happiest people that you will ever meet. You can't help but want to spend more time with them. Their constant positivity, kindness, and sense of humor was obvious from the moment I met them and continued throughout their wedding day. It was a thrill to photograph their Novelty Hill Januik Winery Wedding on Cinco De Mayo.
Juan began the day at Inner Bay Golf range with one of his groomsmen. As novice golfers, they had a blast enjoying their time hitting golf balls on the range. Occasionally whiffing a ball and getting a good laugh with each other.
Just a few blocks from St. Joseph Catholic Church on Capital Hill April got ready with her parents and Juan's mom. It was a relaxing morning while a few last details came together.
April and Juan's religion is an important part of their relationship so getting married at St. Joseph Catholic Church meant a lot to the both of them. It was one of the most beautiful Catholic Churches I have seen in Seattle. The stained glass windows beautifully bounced light around the space – acting almost as extra highlights to their already glowing and smiling faces.
After the ceremony, everyone reconvened at the Novelty Hill Januik Novelty Winery in Woodinville. April and Juan joined their intimate group of guests as they all shared a lovely meal together.
Family and friends gave heartfelt meaningful toasts. The bride's father recited a very creative poem that was so good it would have given Doctor Suess a run for his money. He wrote it himself and included the story of the bride and groom's past, present, and future.
After toasts the night got off to a hot start. The live band, Atomic Pop, played a fantastic set of cover songs. As guests danced the night away, Ben and Jerry's ice cream made an appearance accompanied by a golden pyramid of Macaroons. It was a sweet end to an even sweeter day. Cheers to April and Juan – I hope you enjoy these photos of your special day.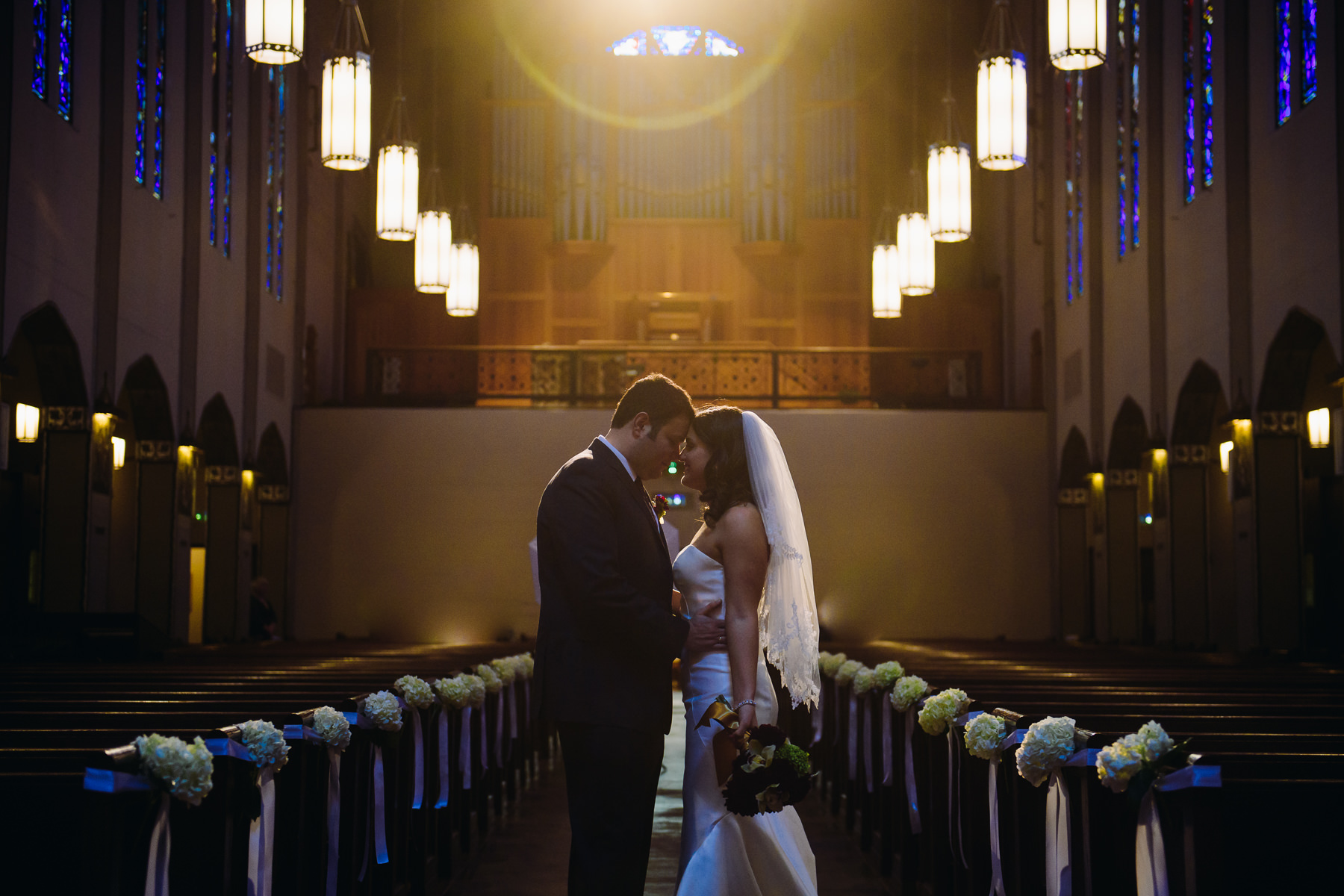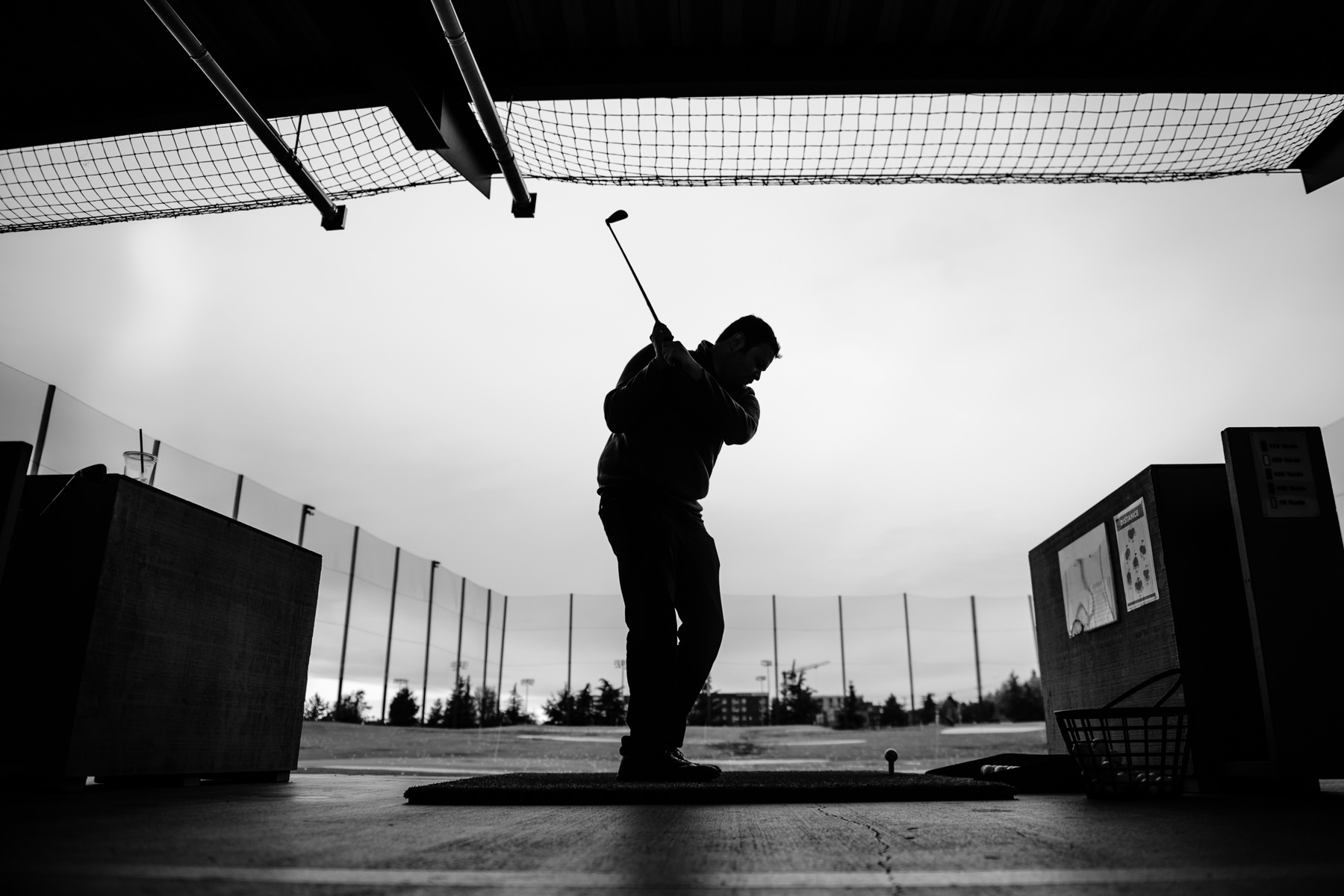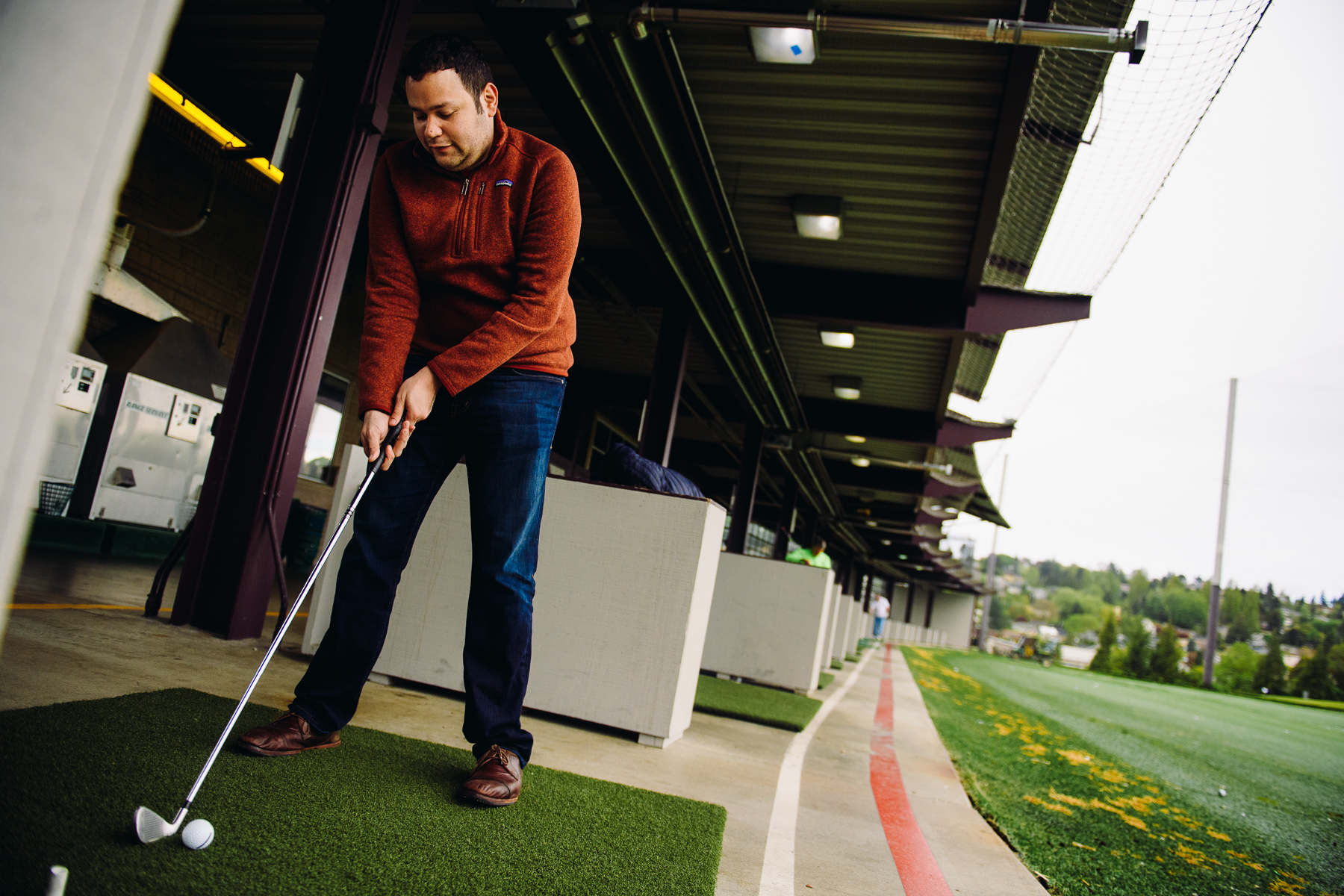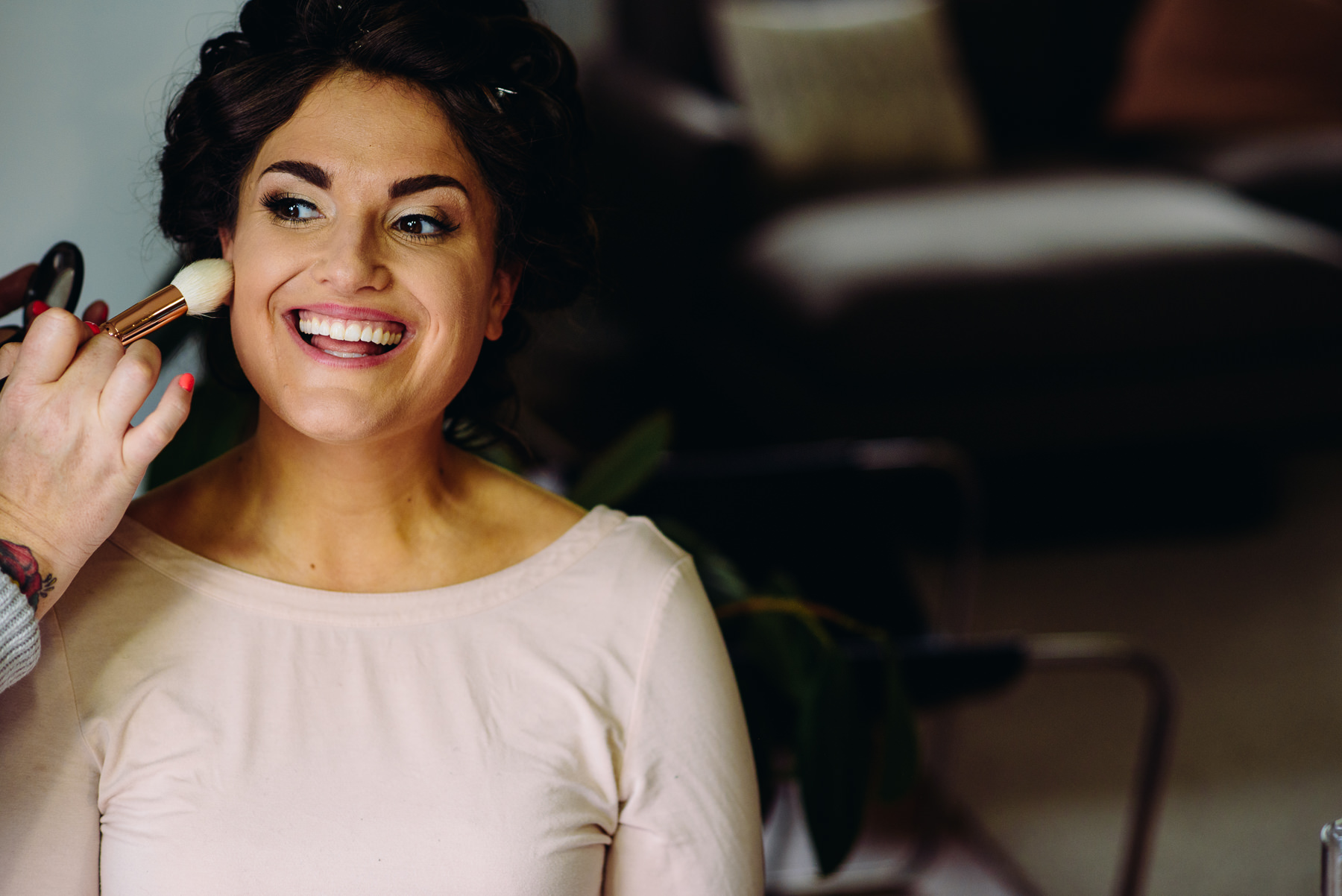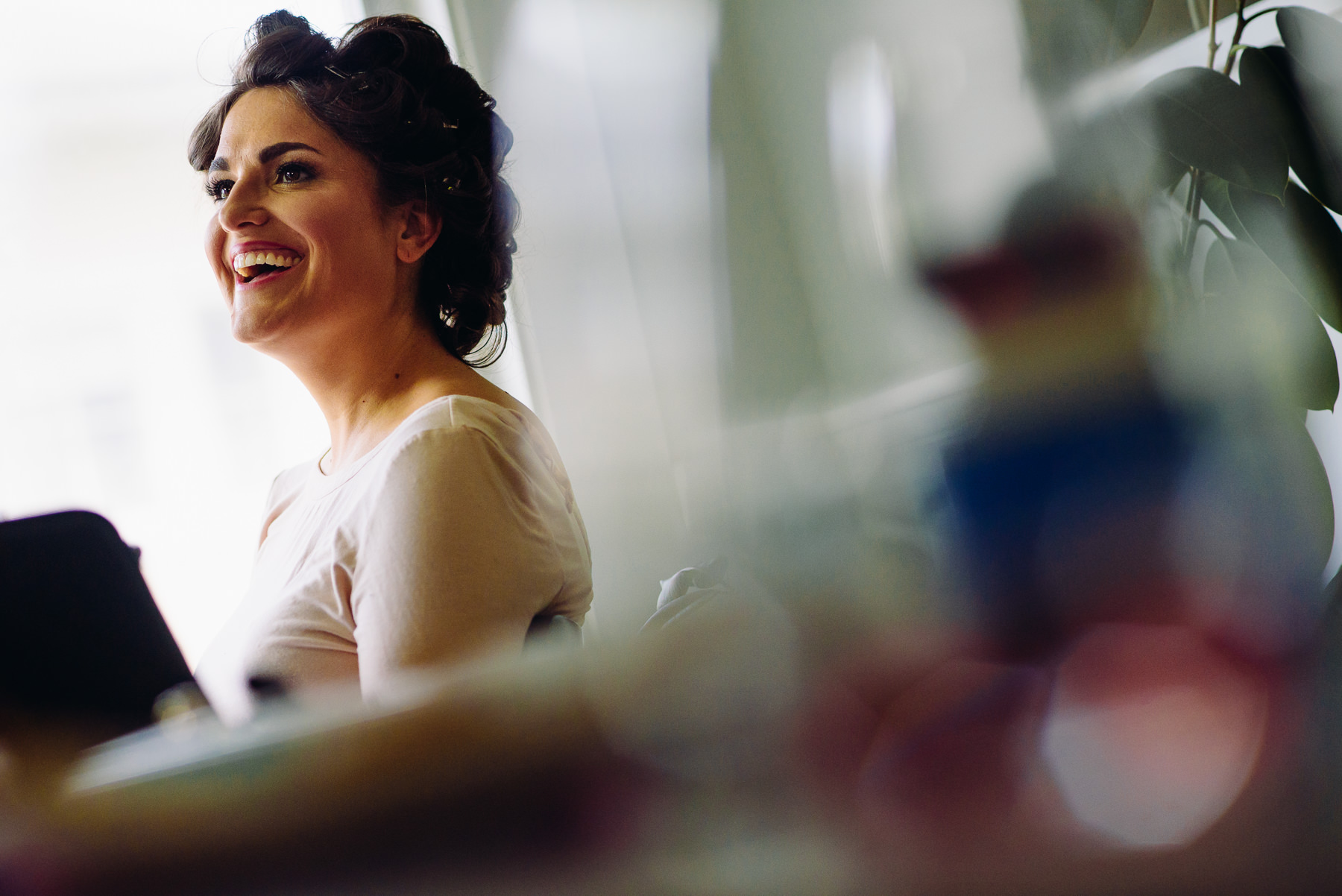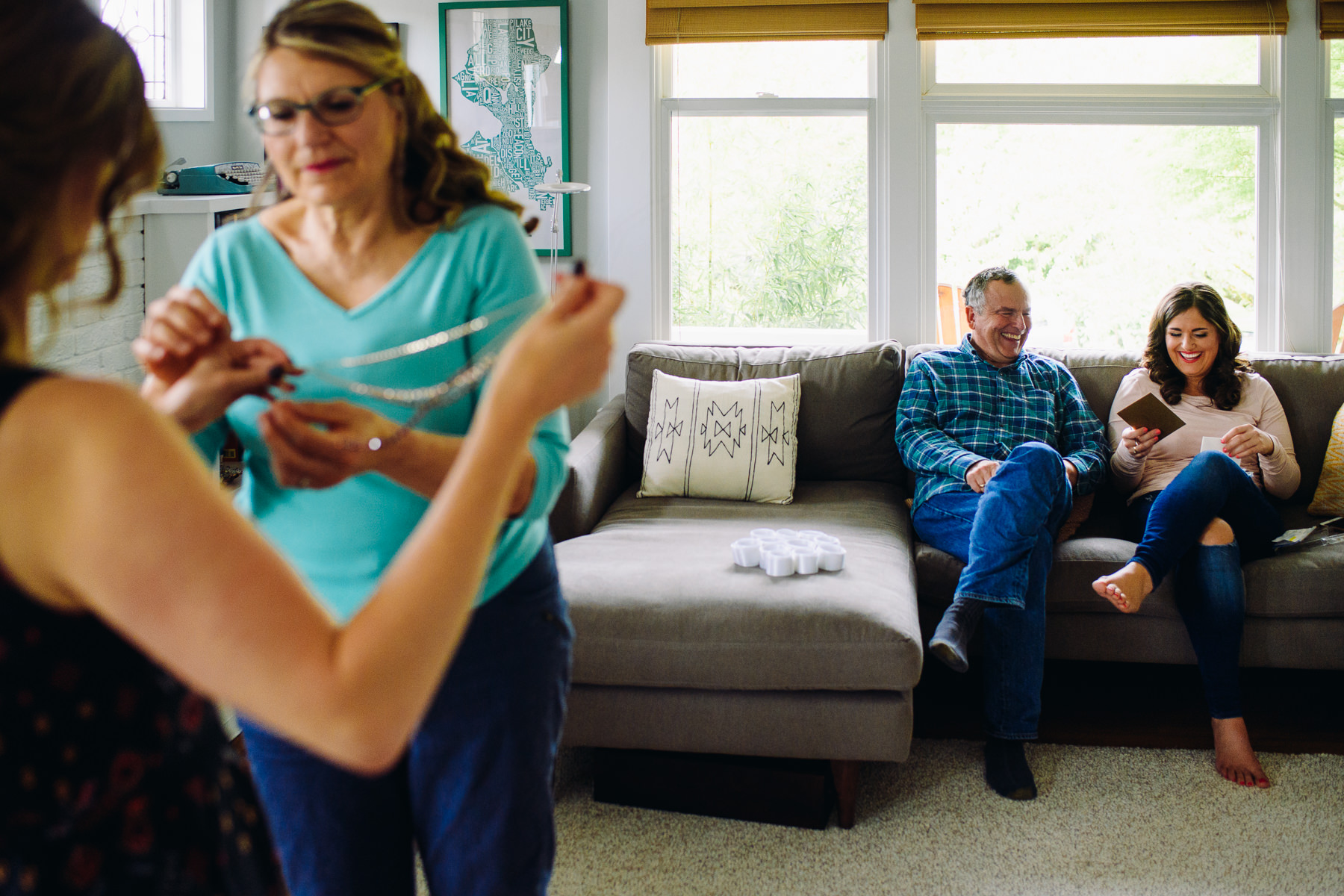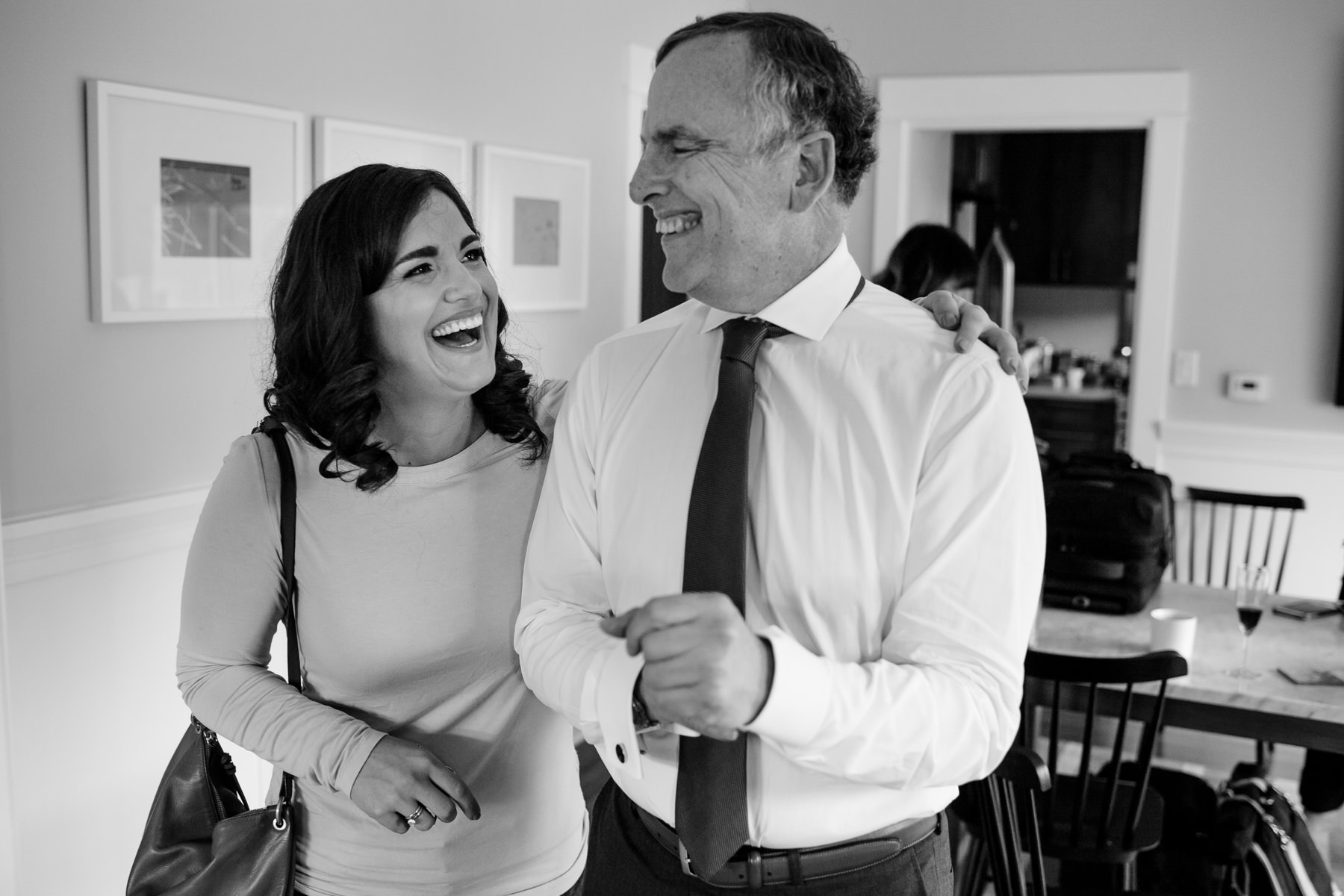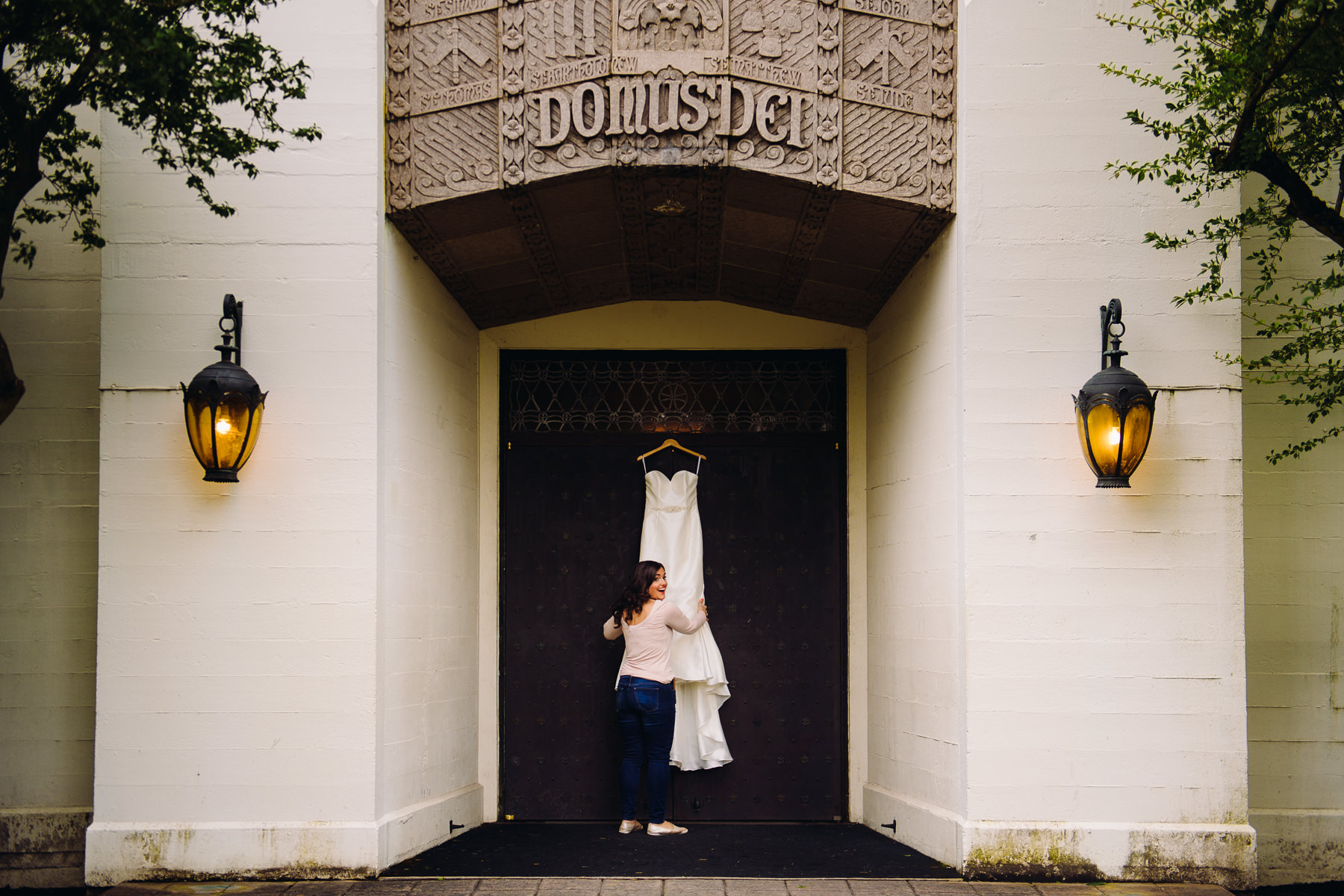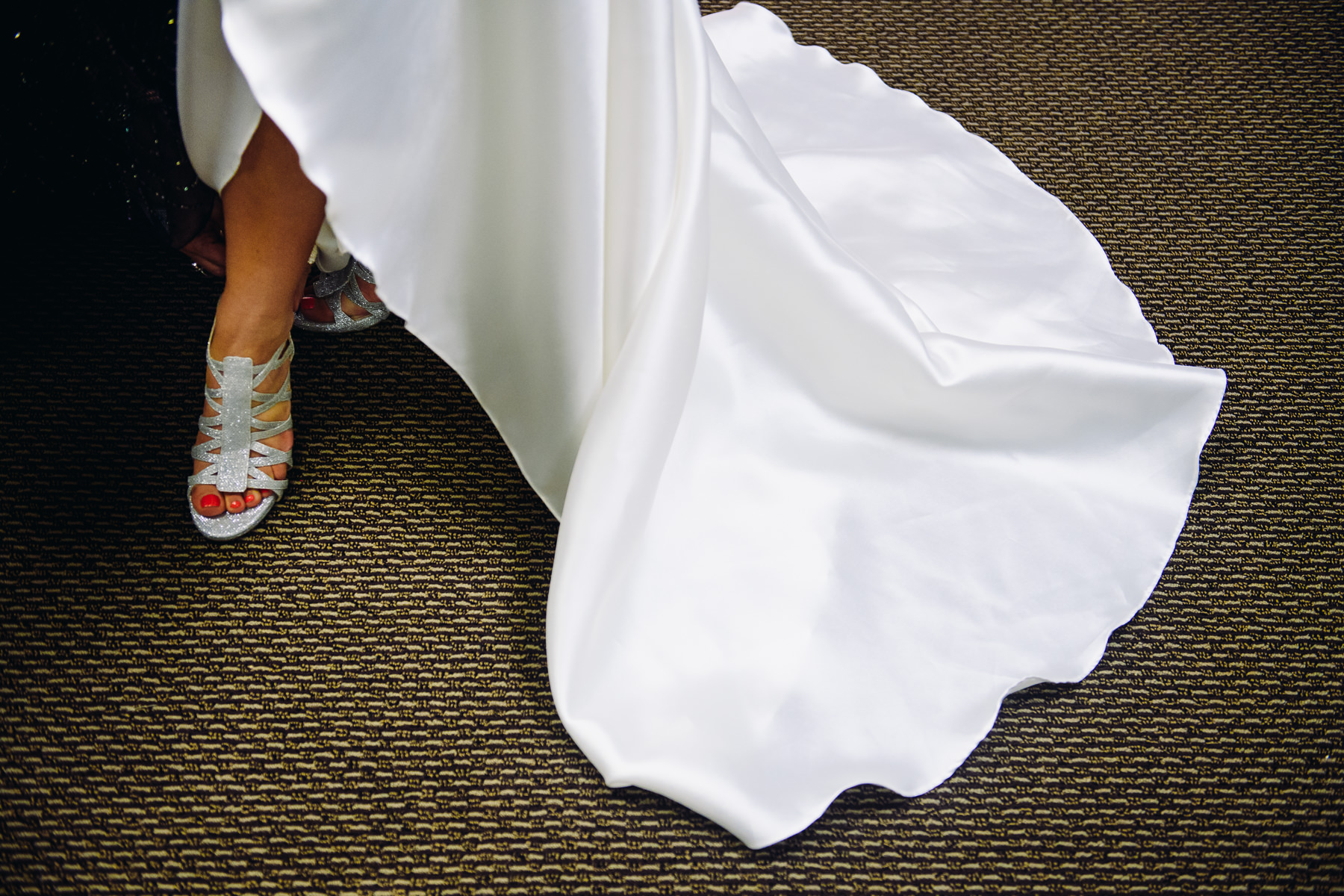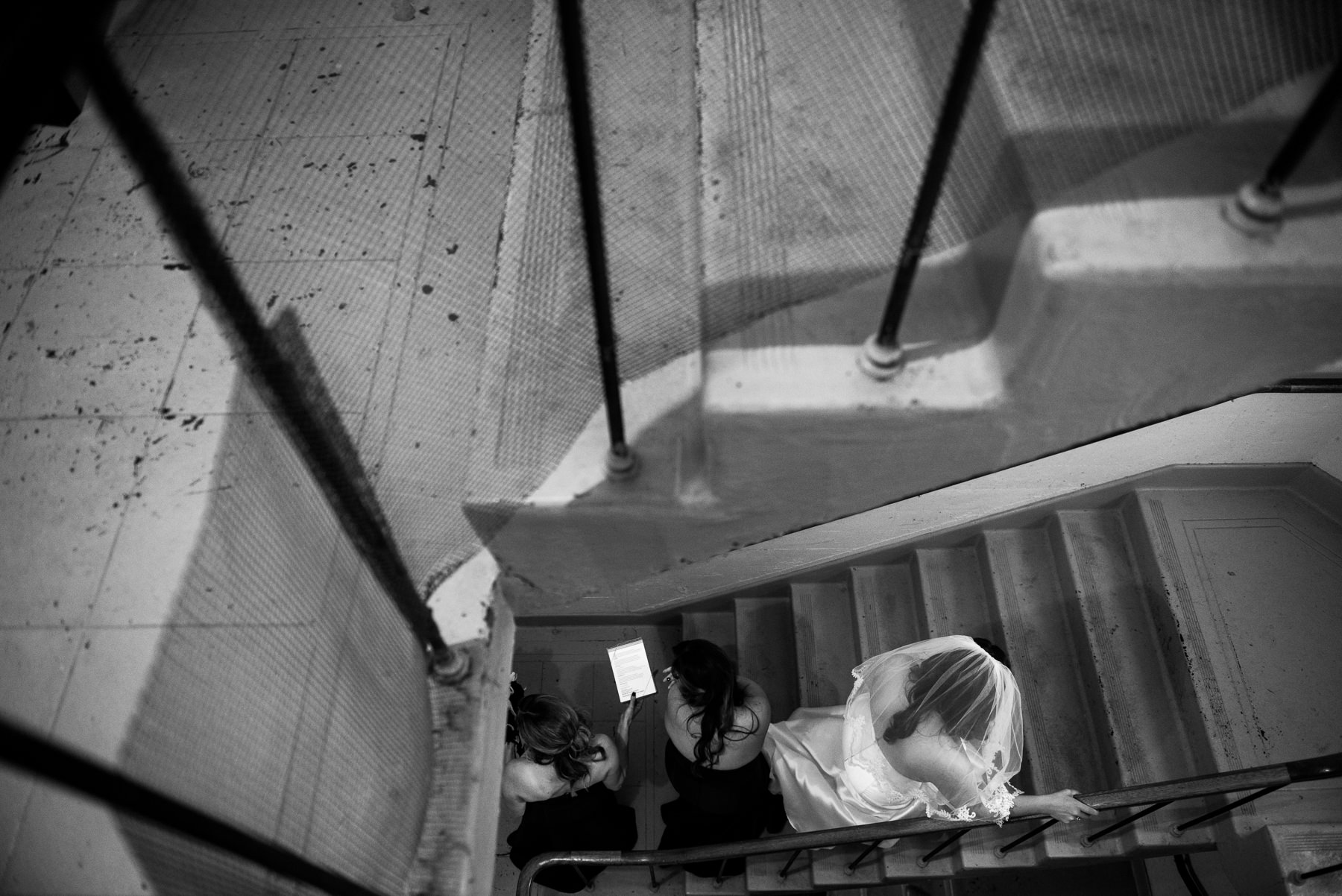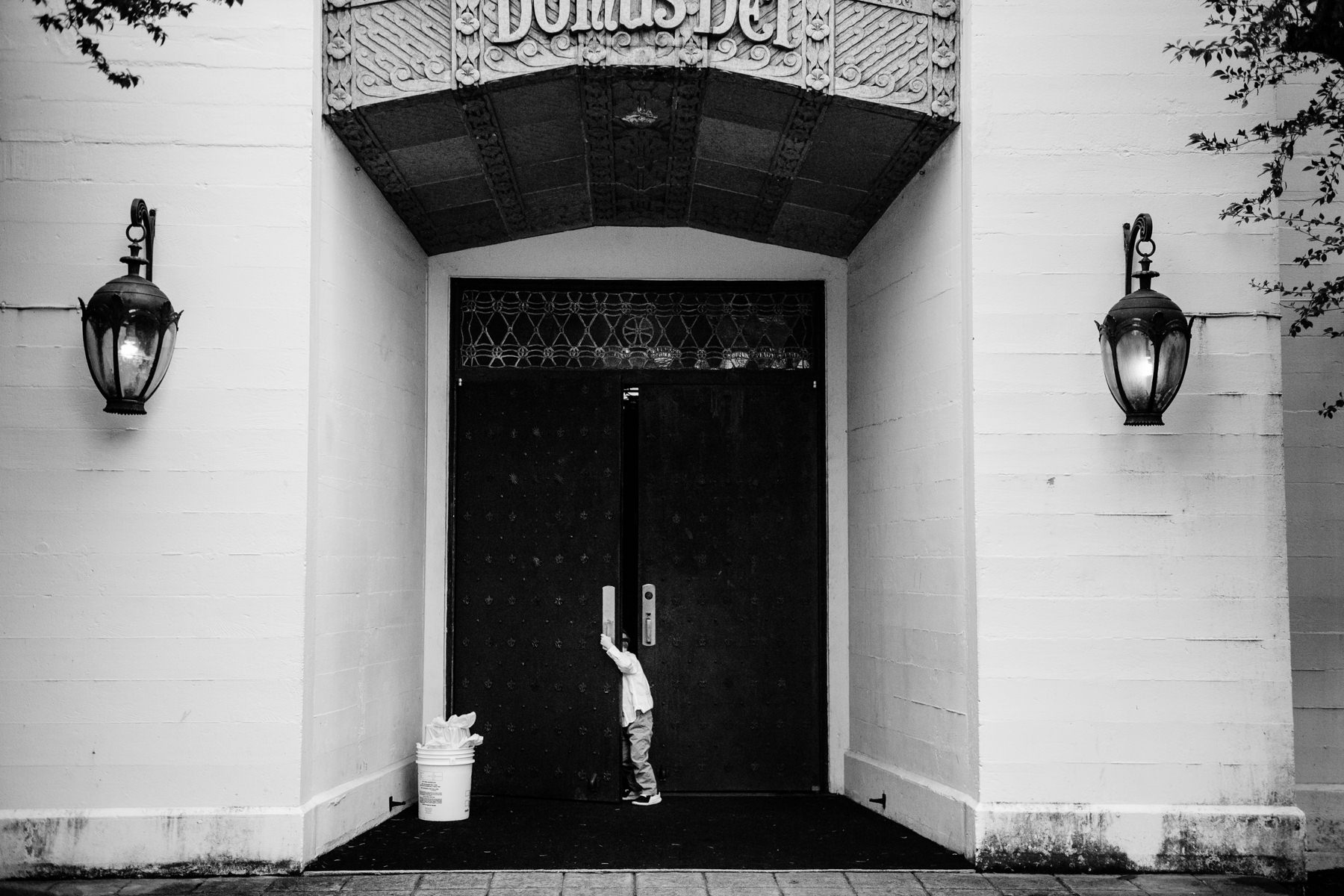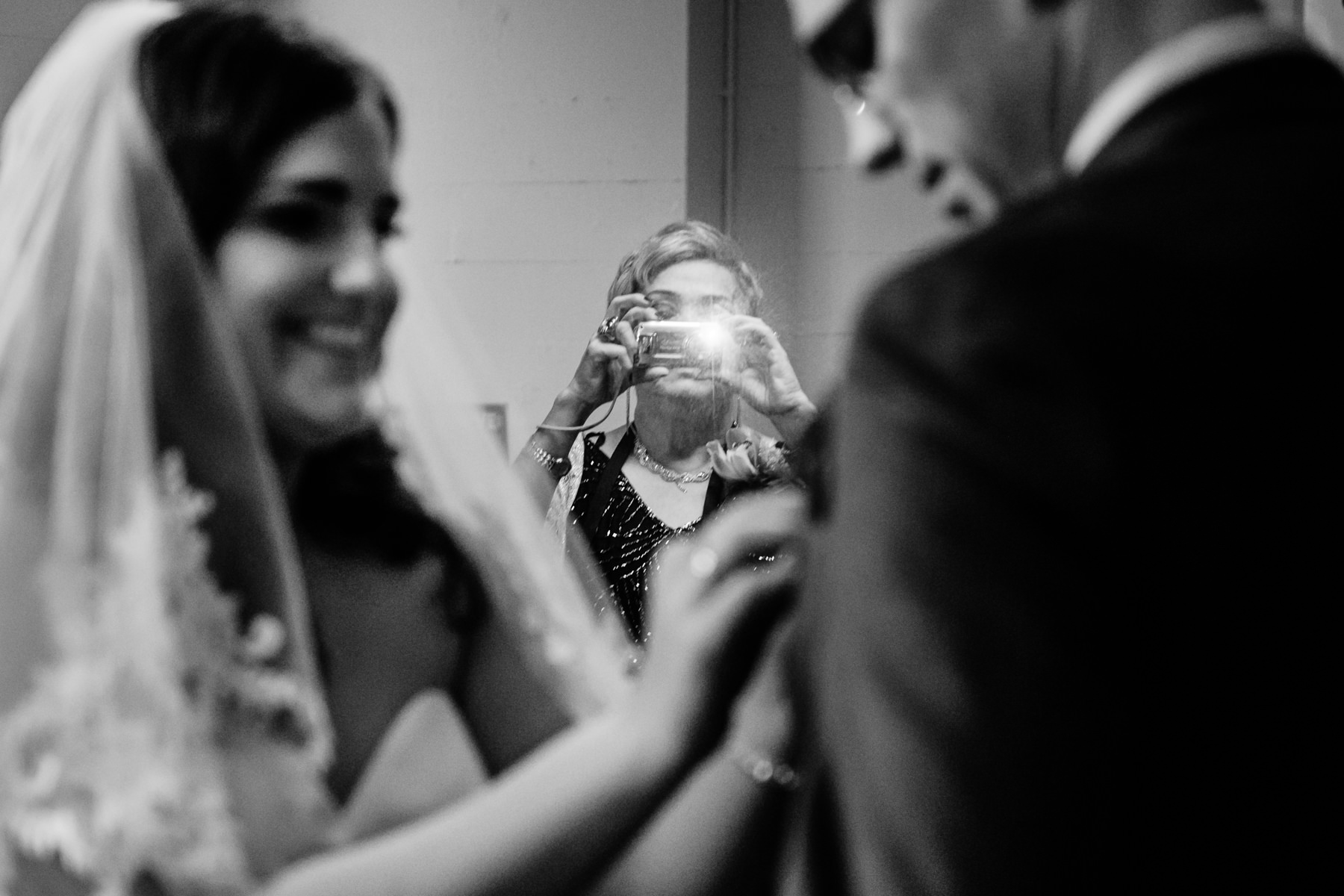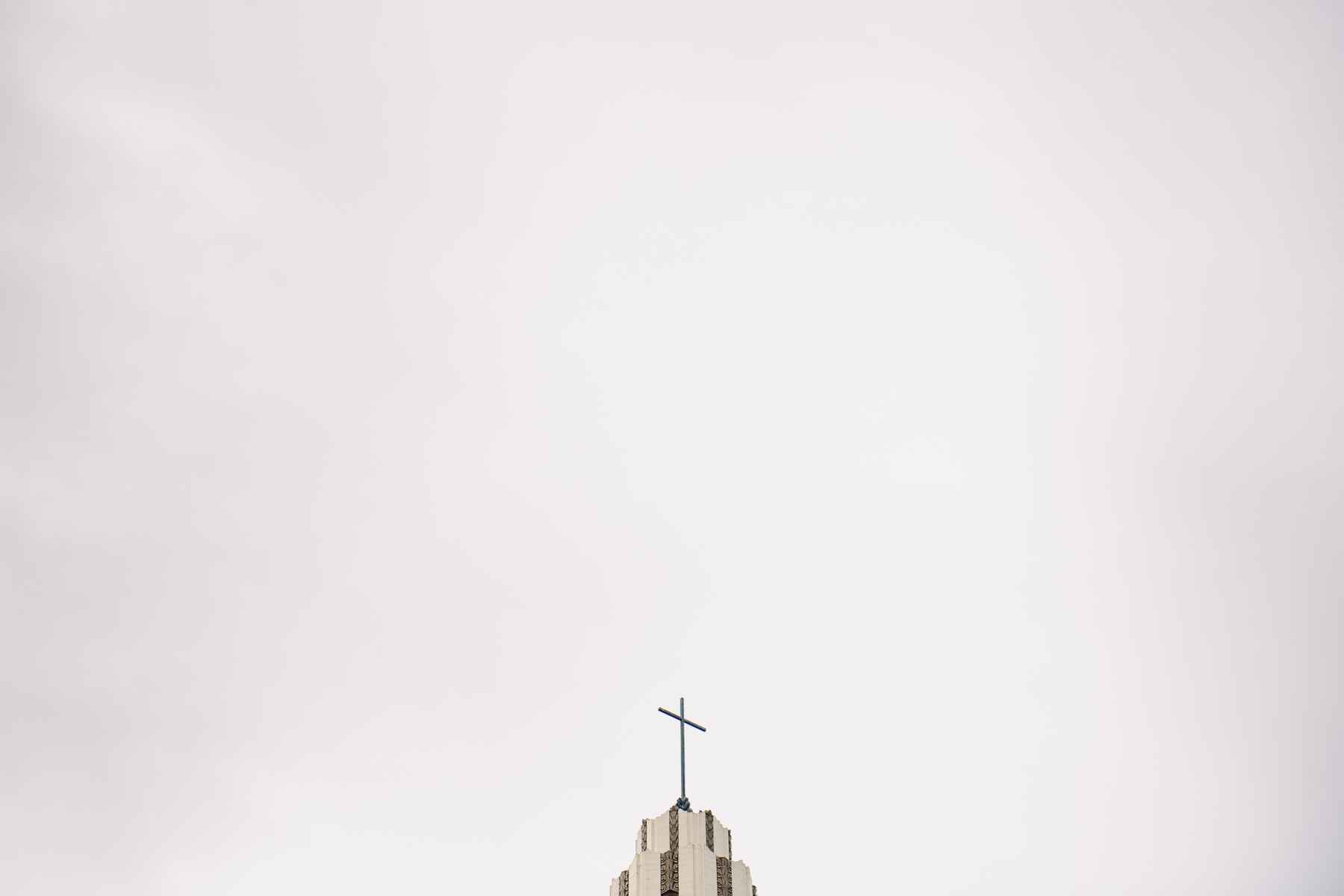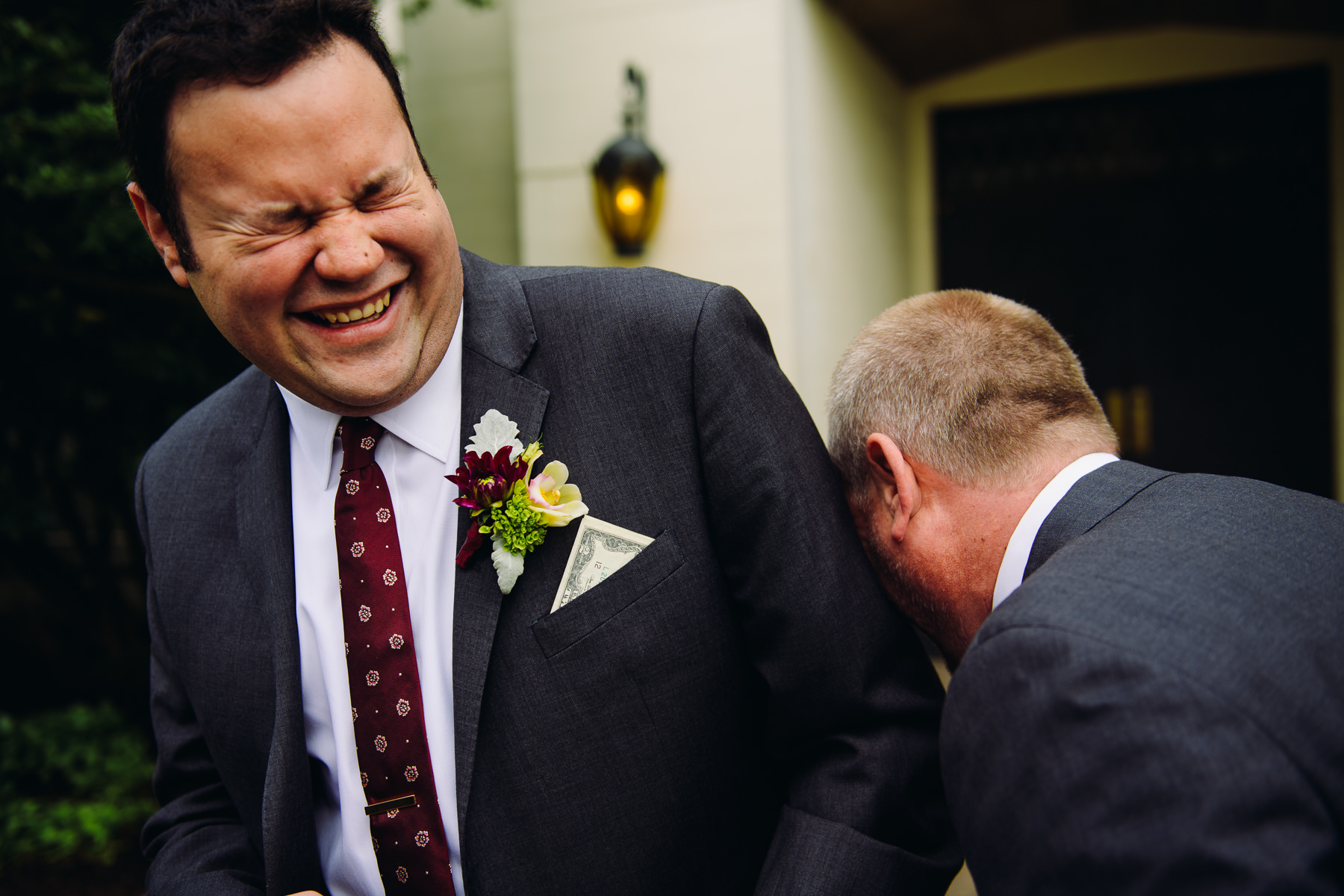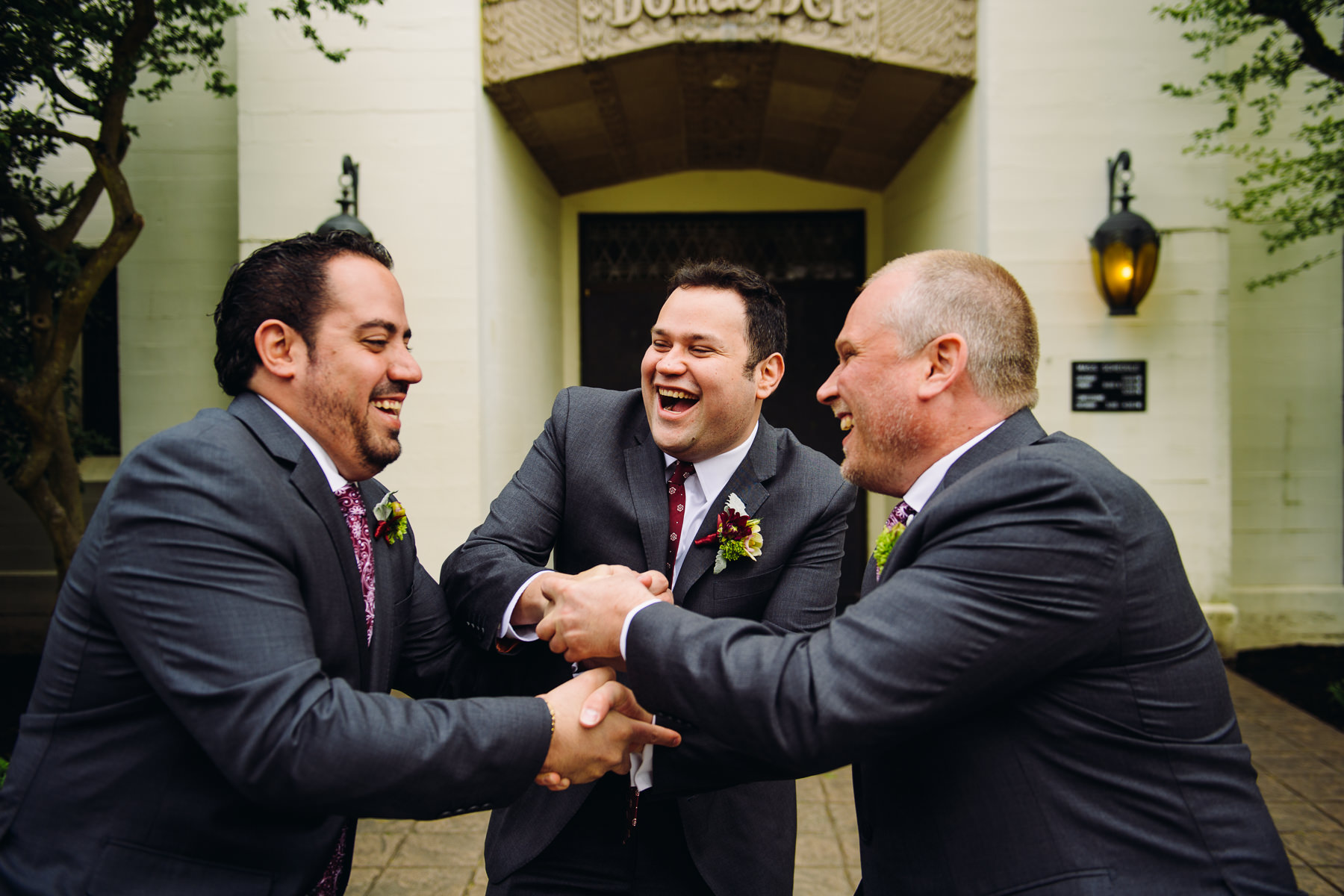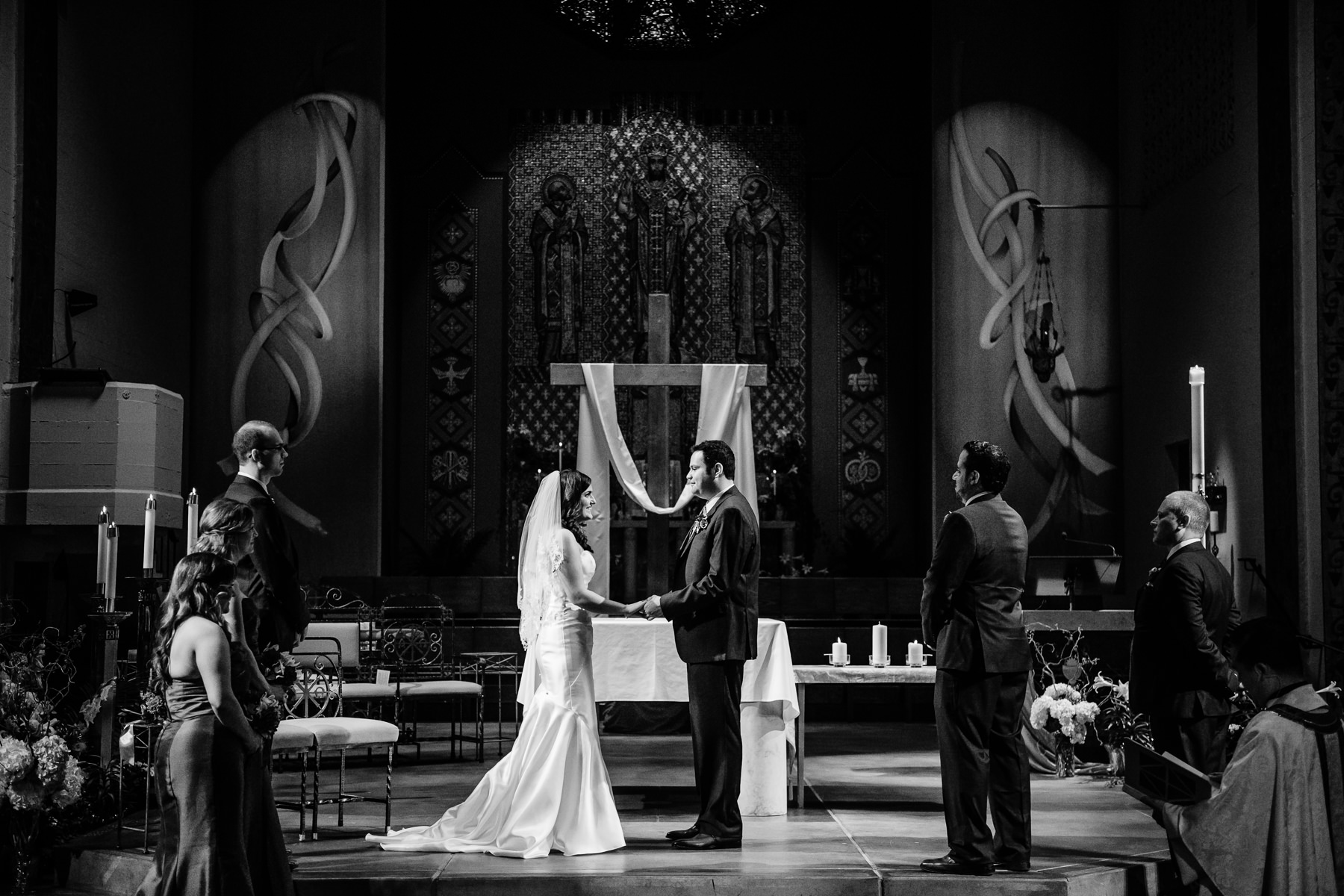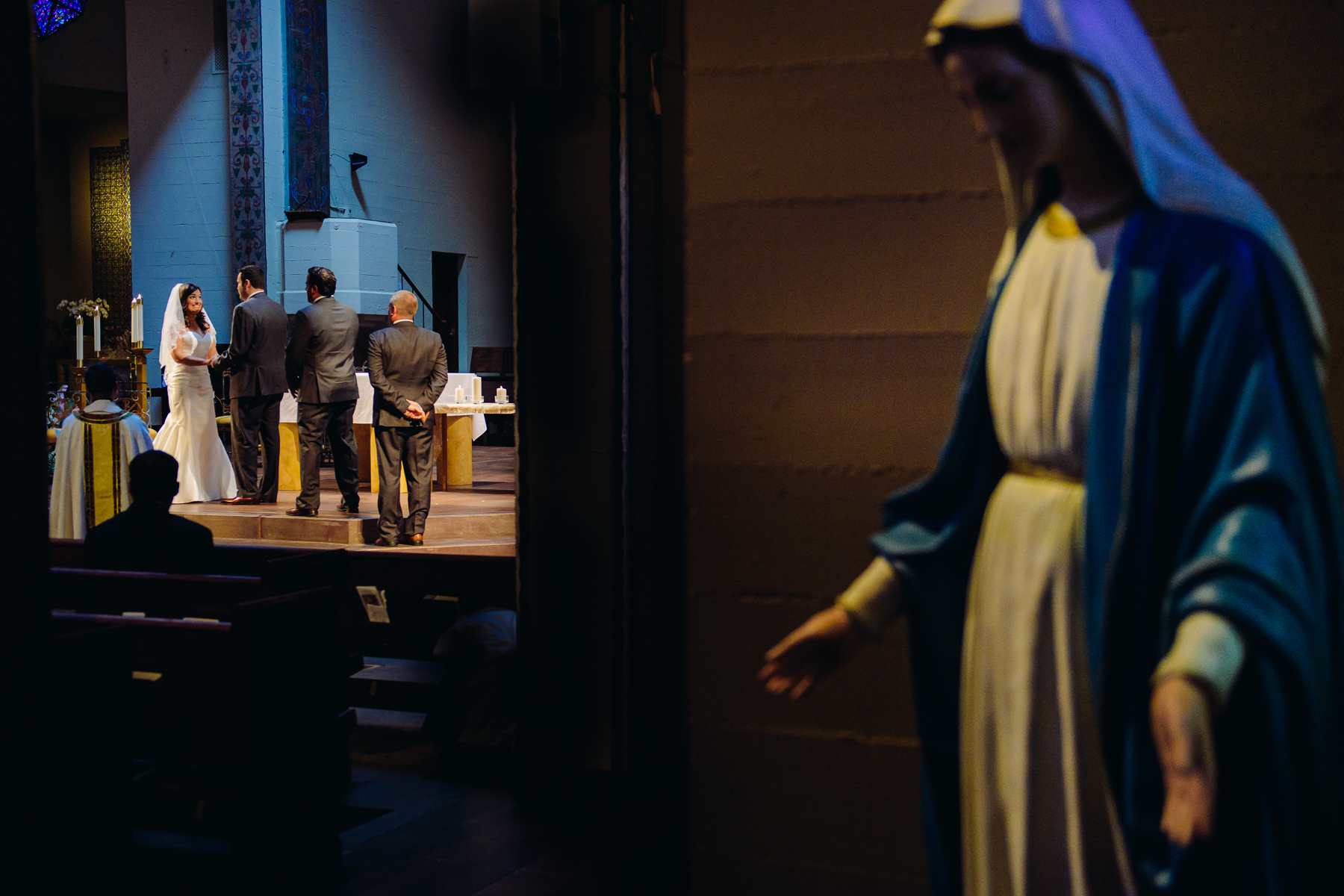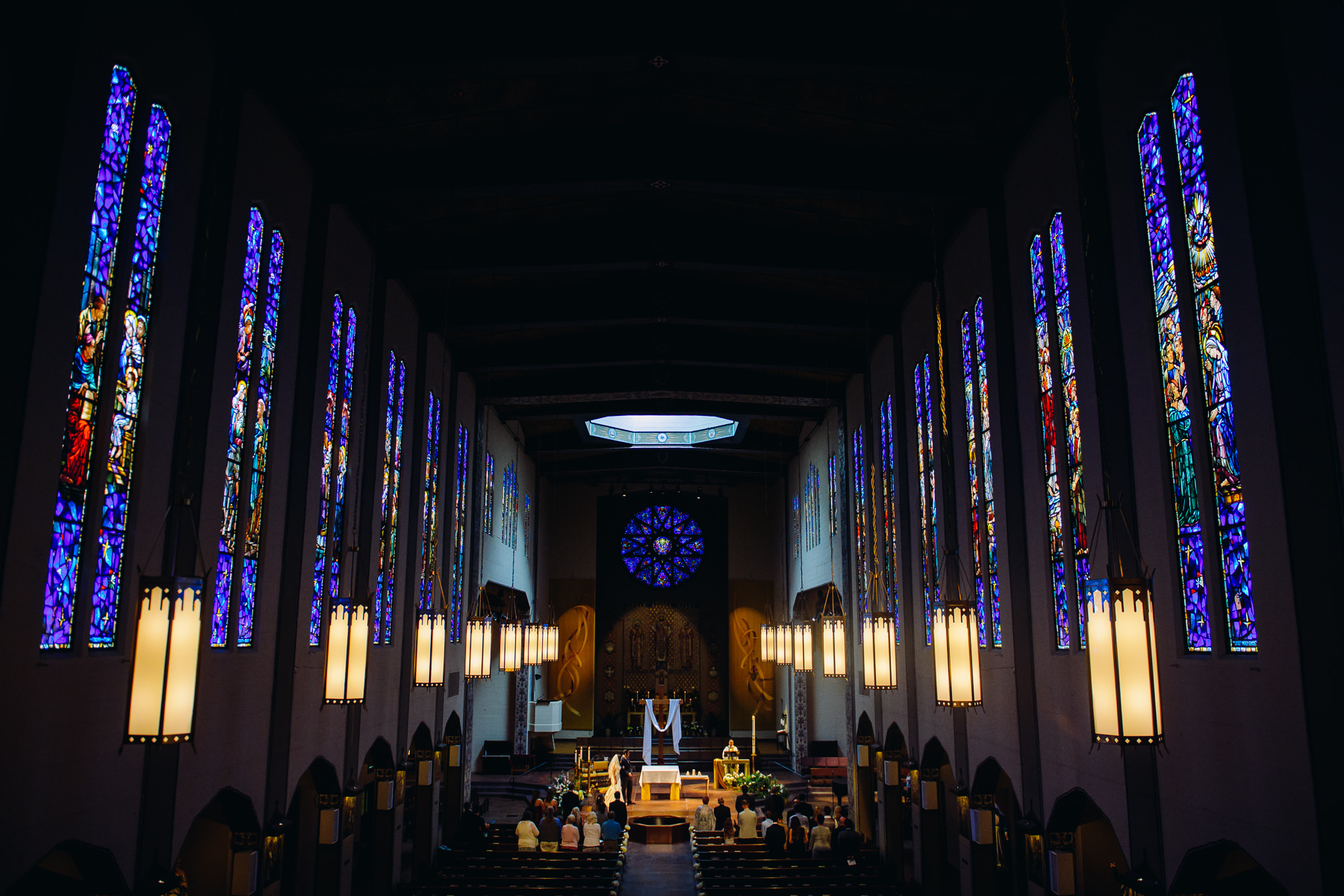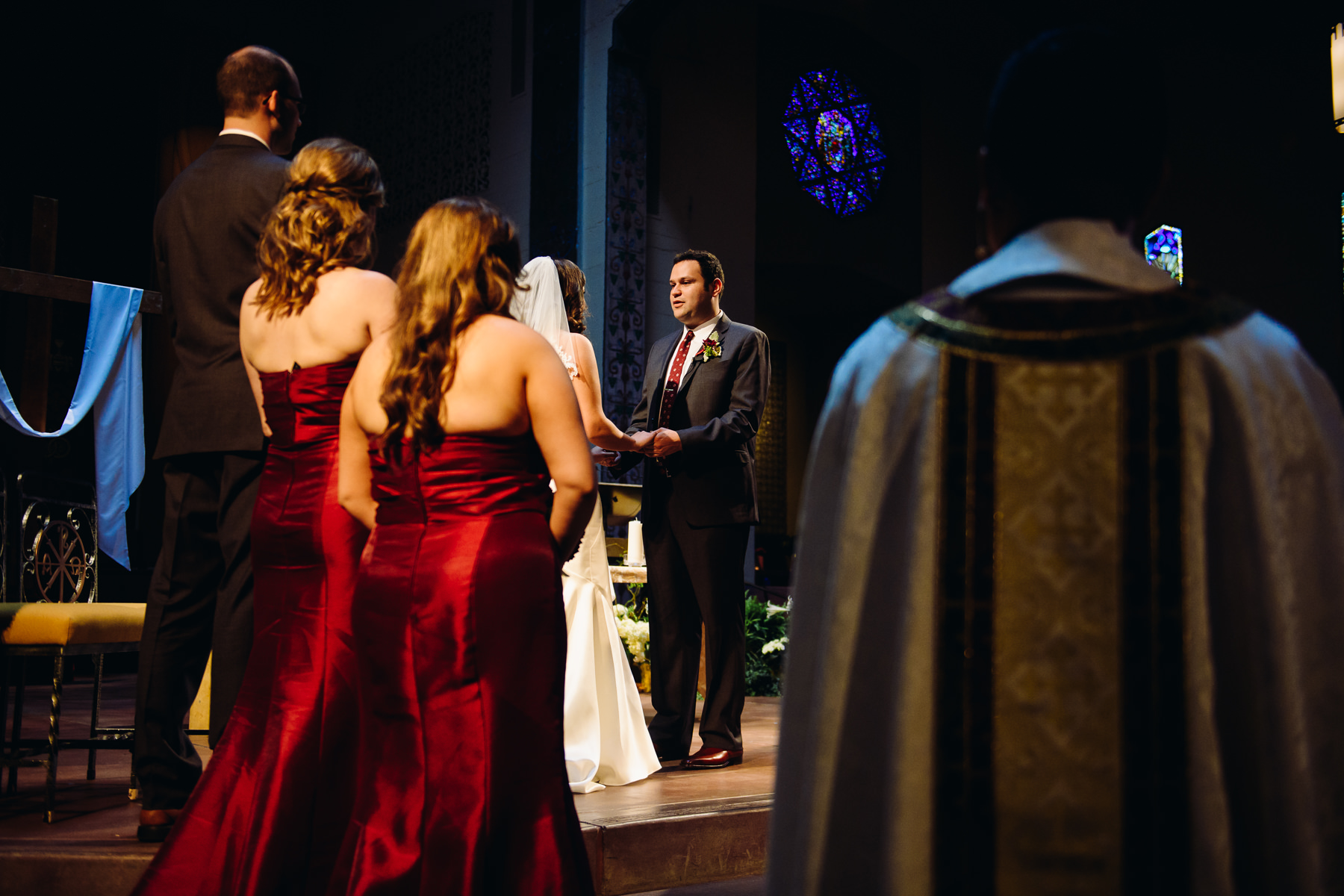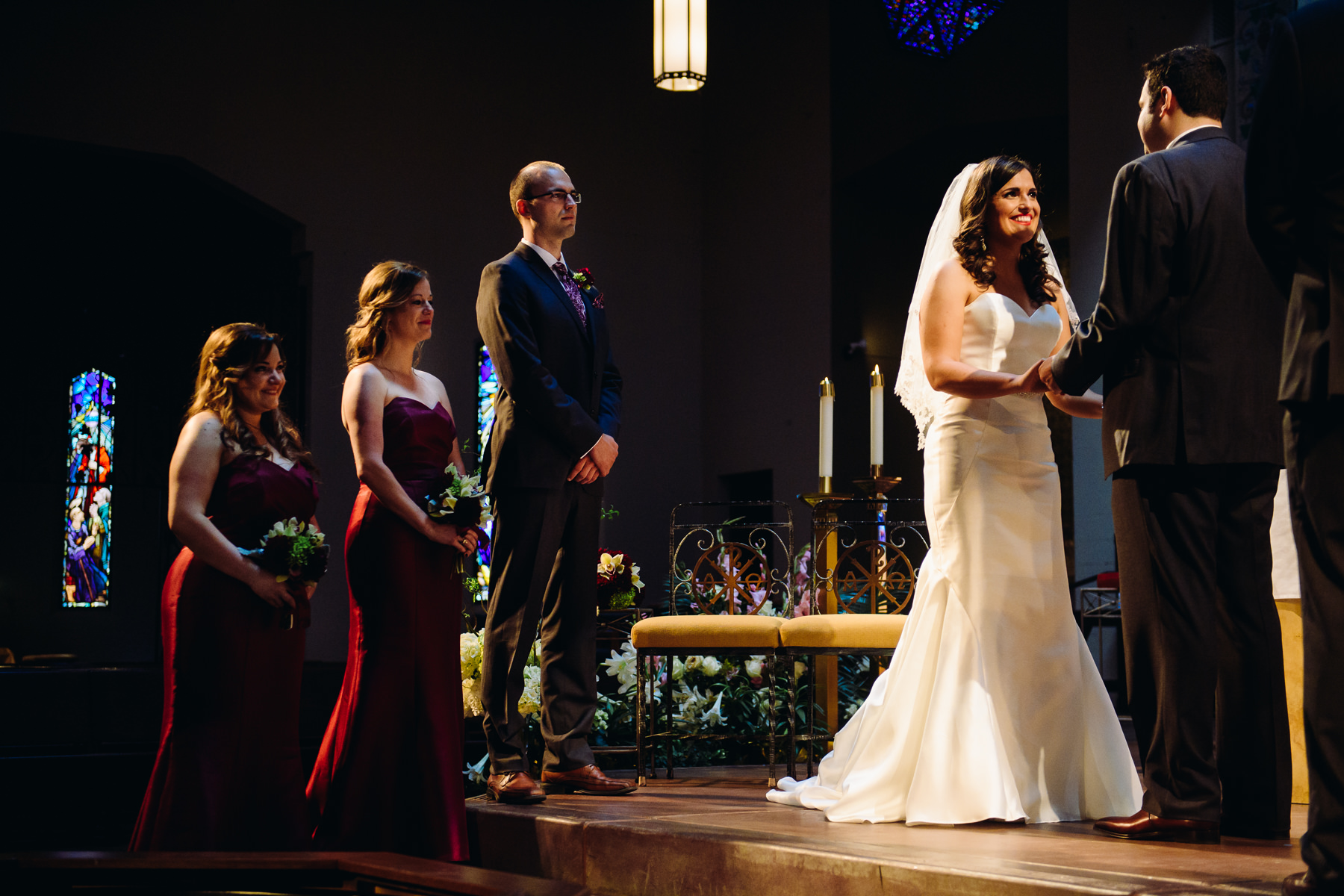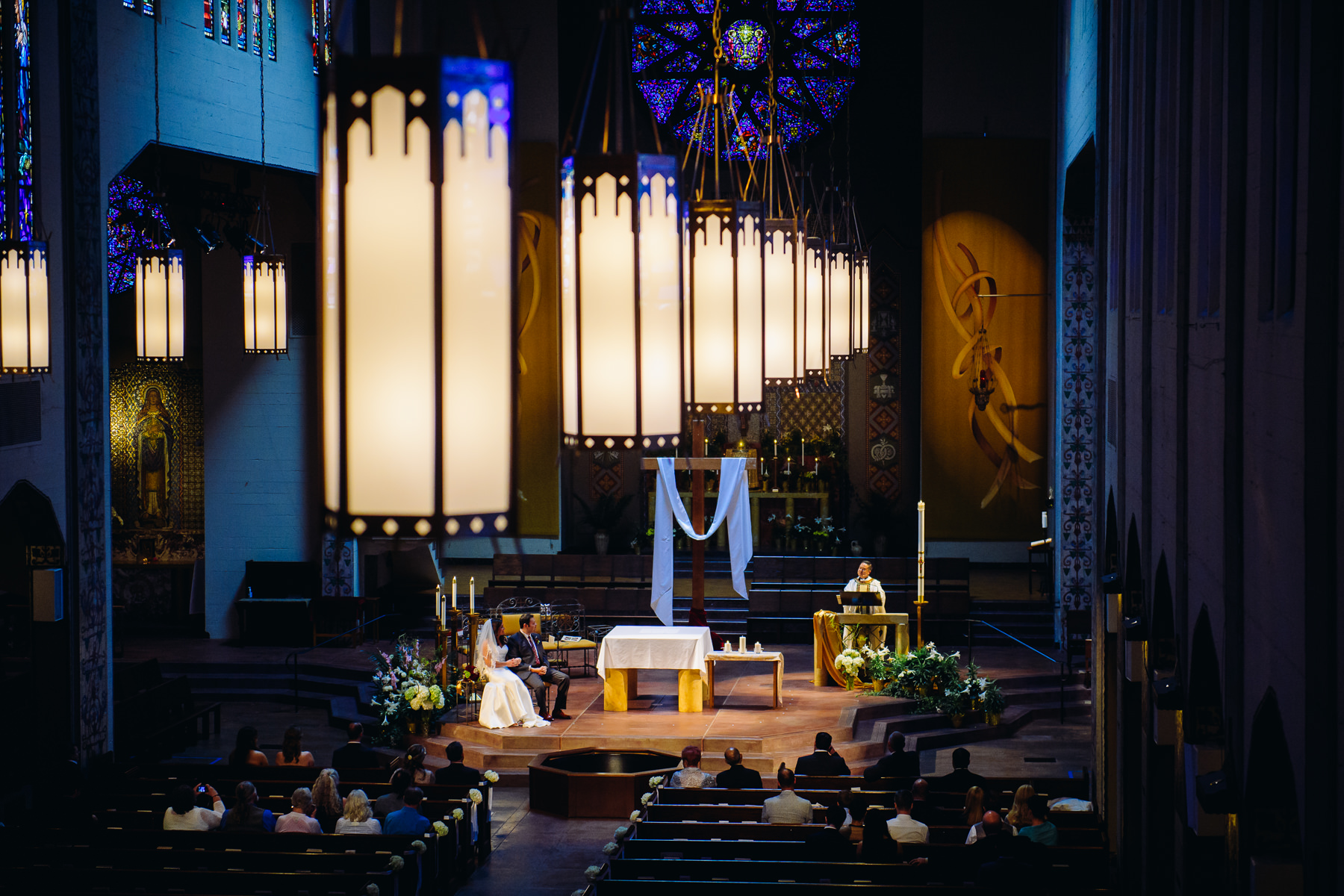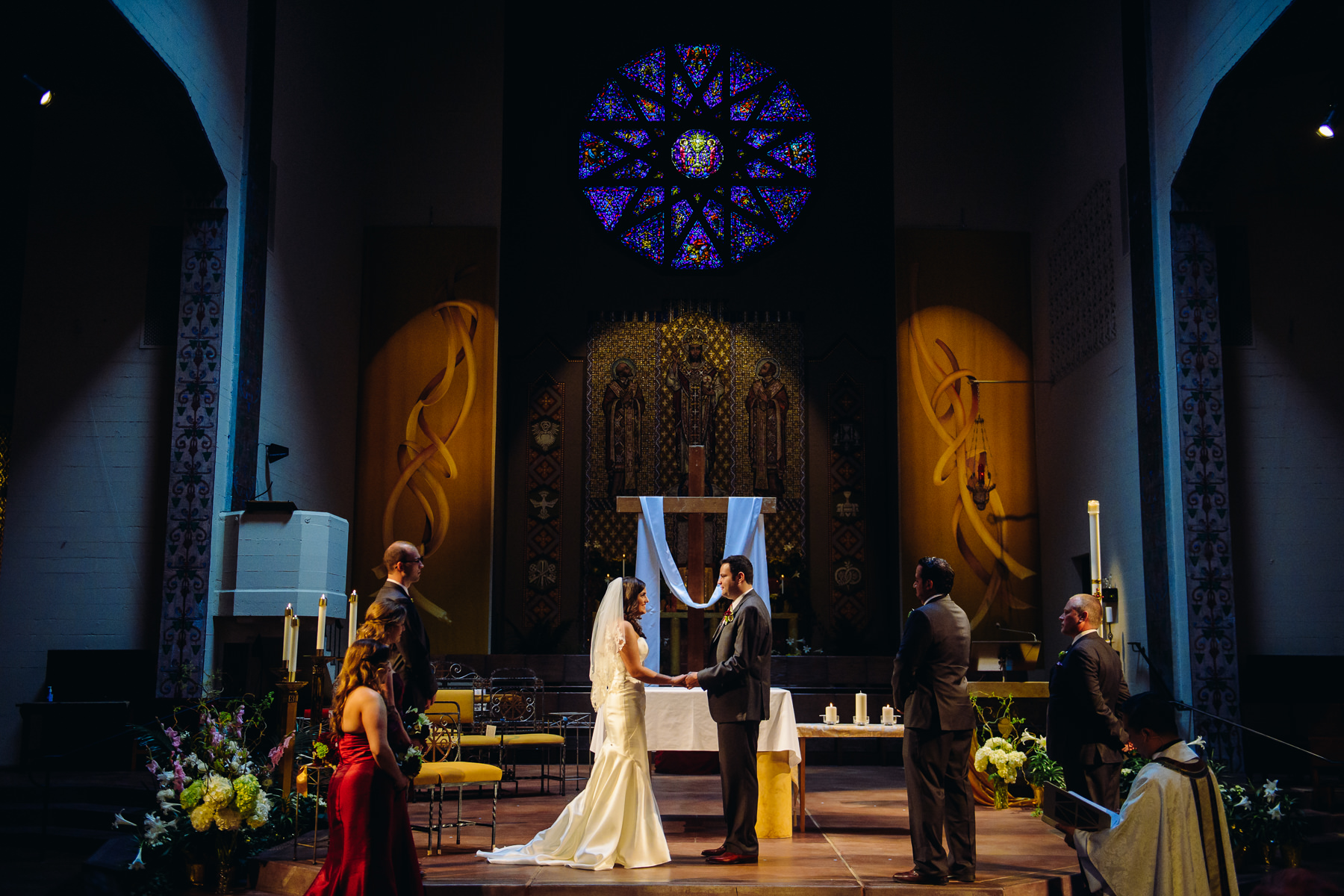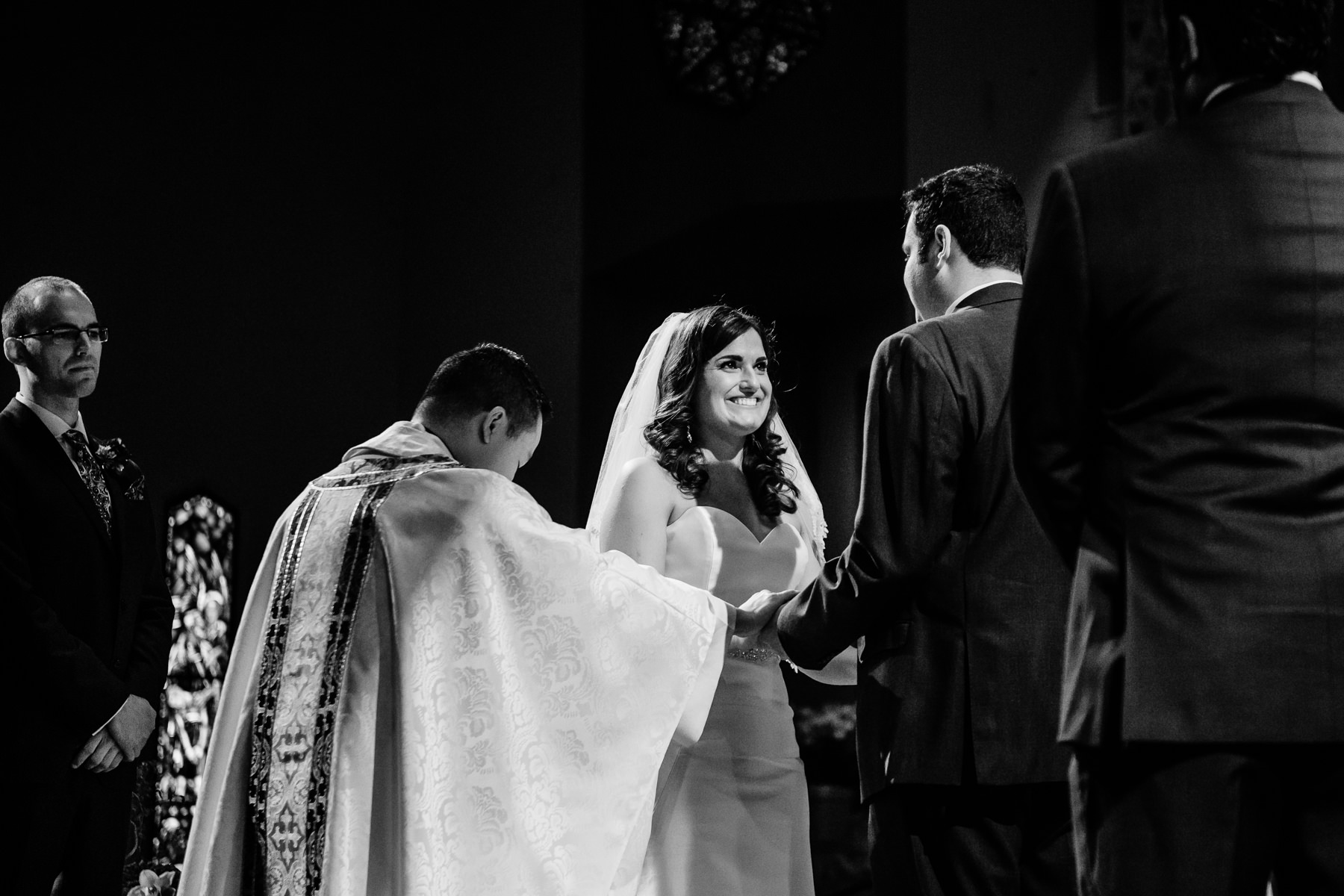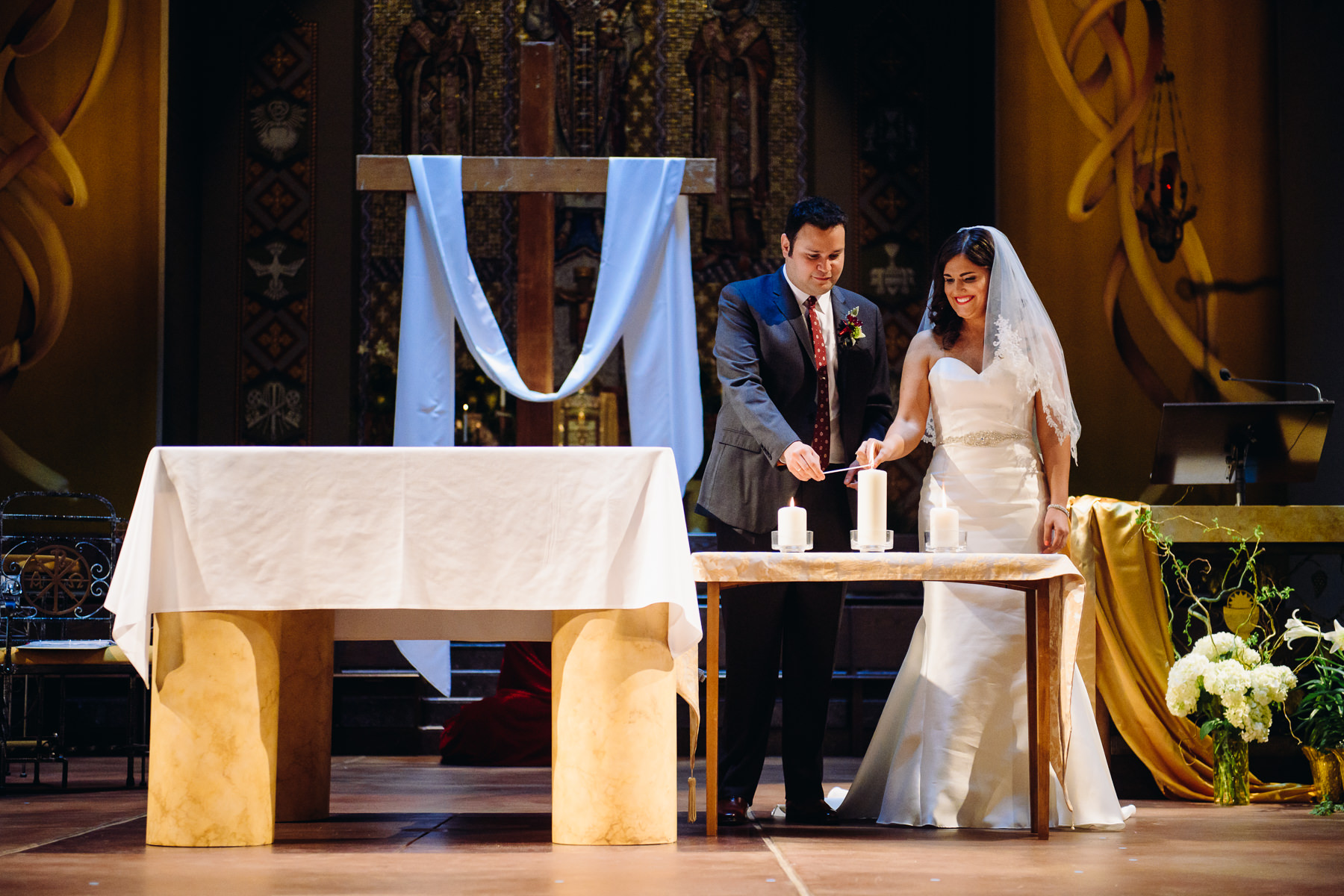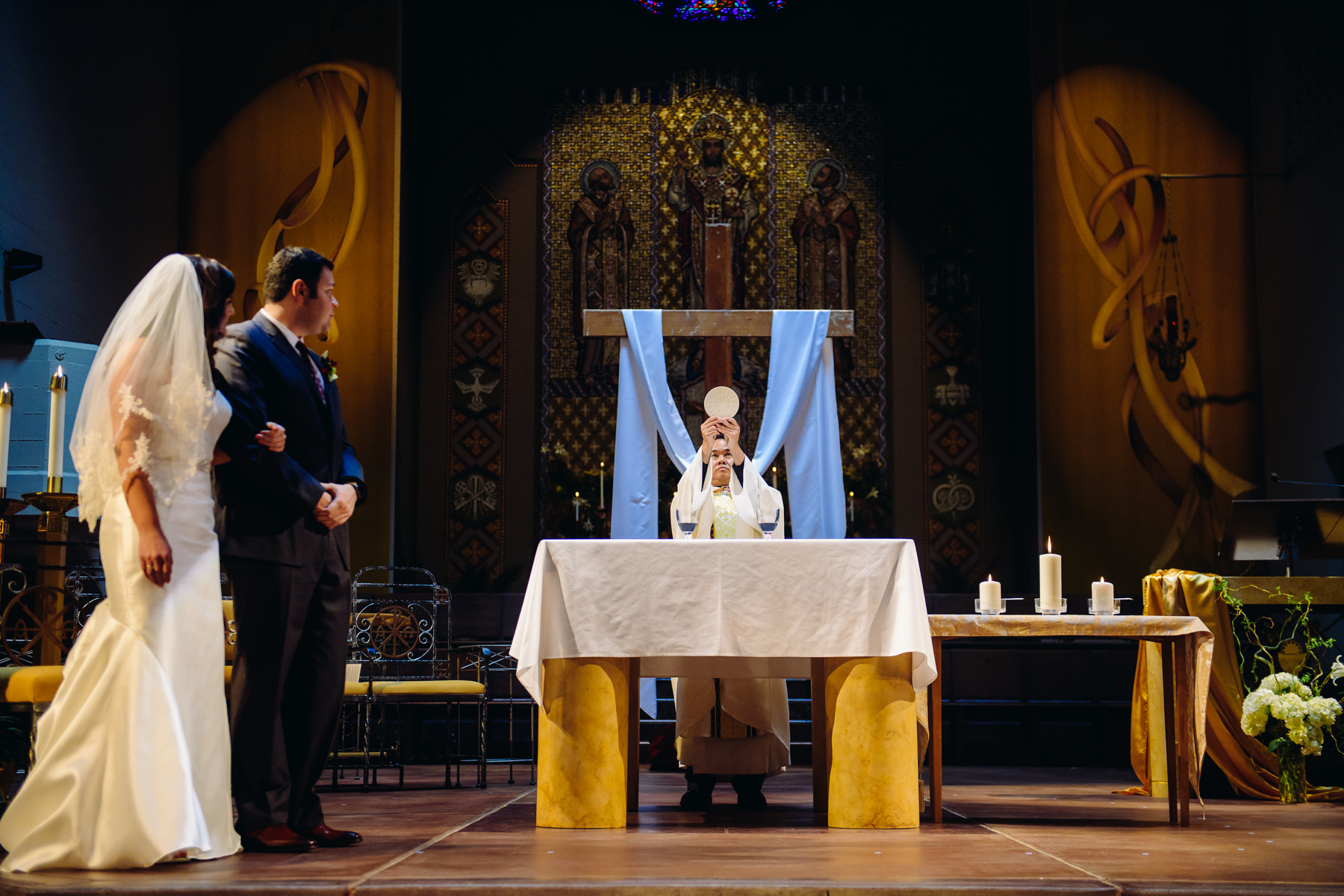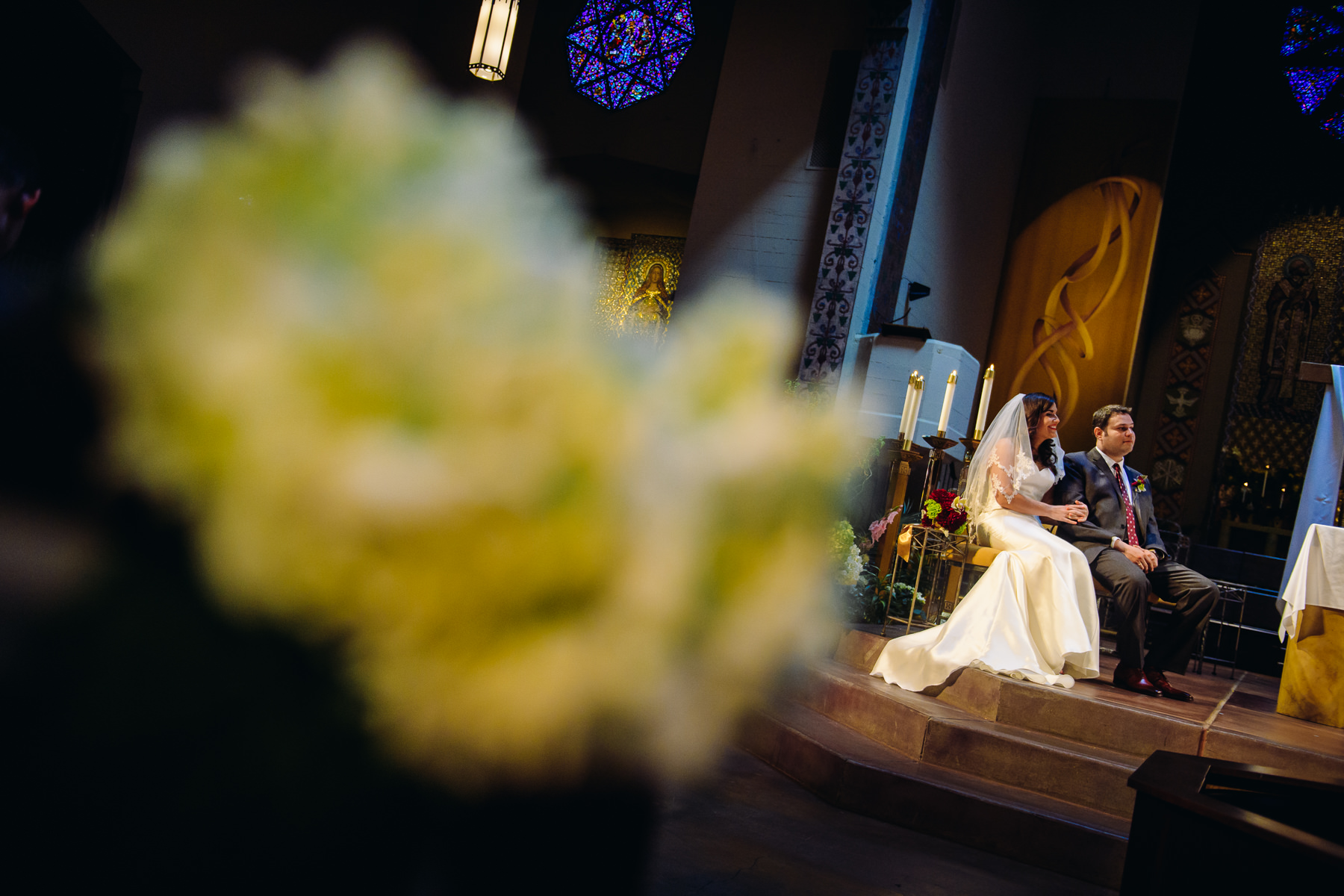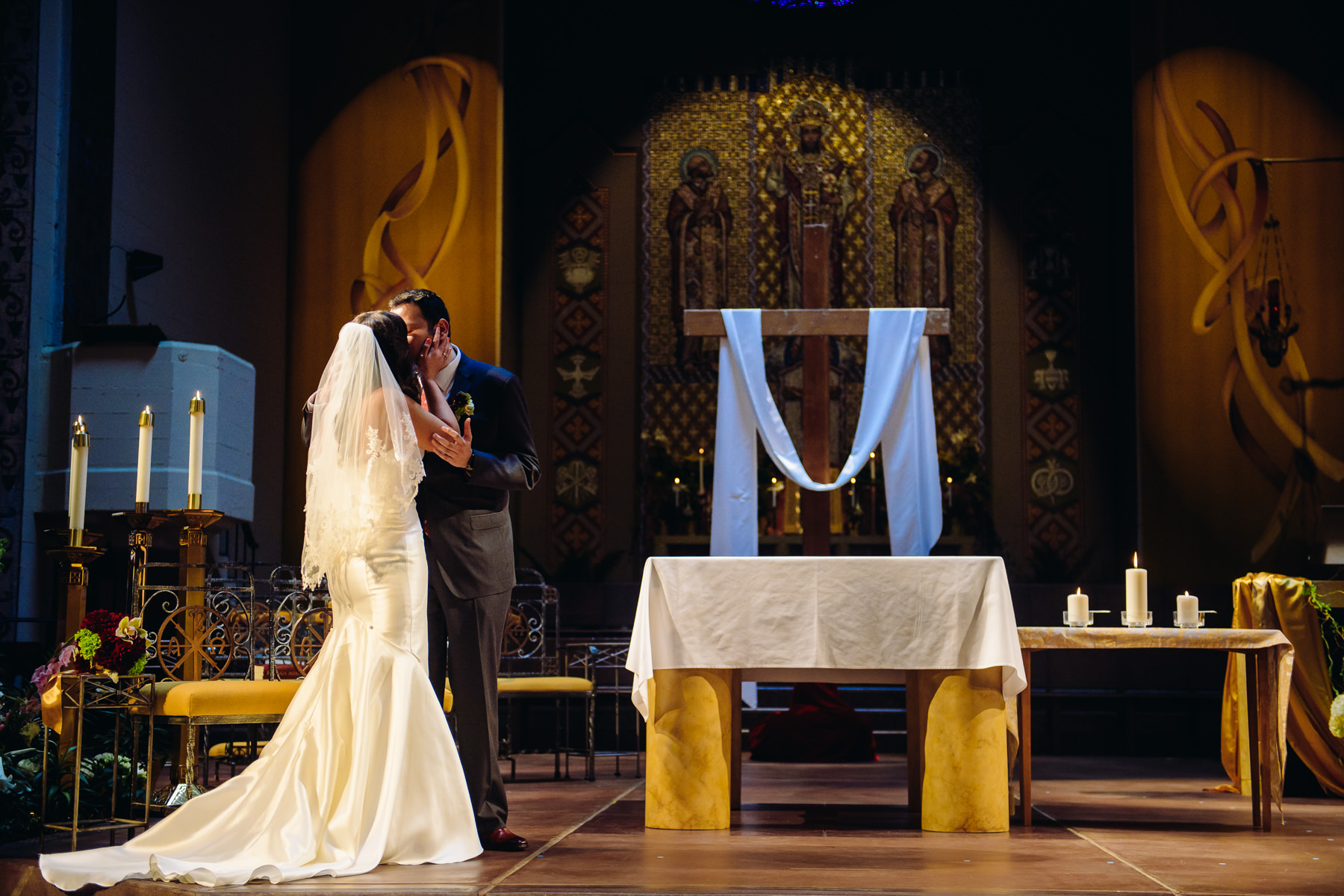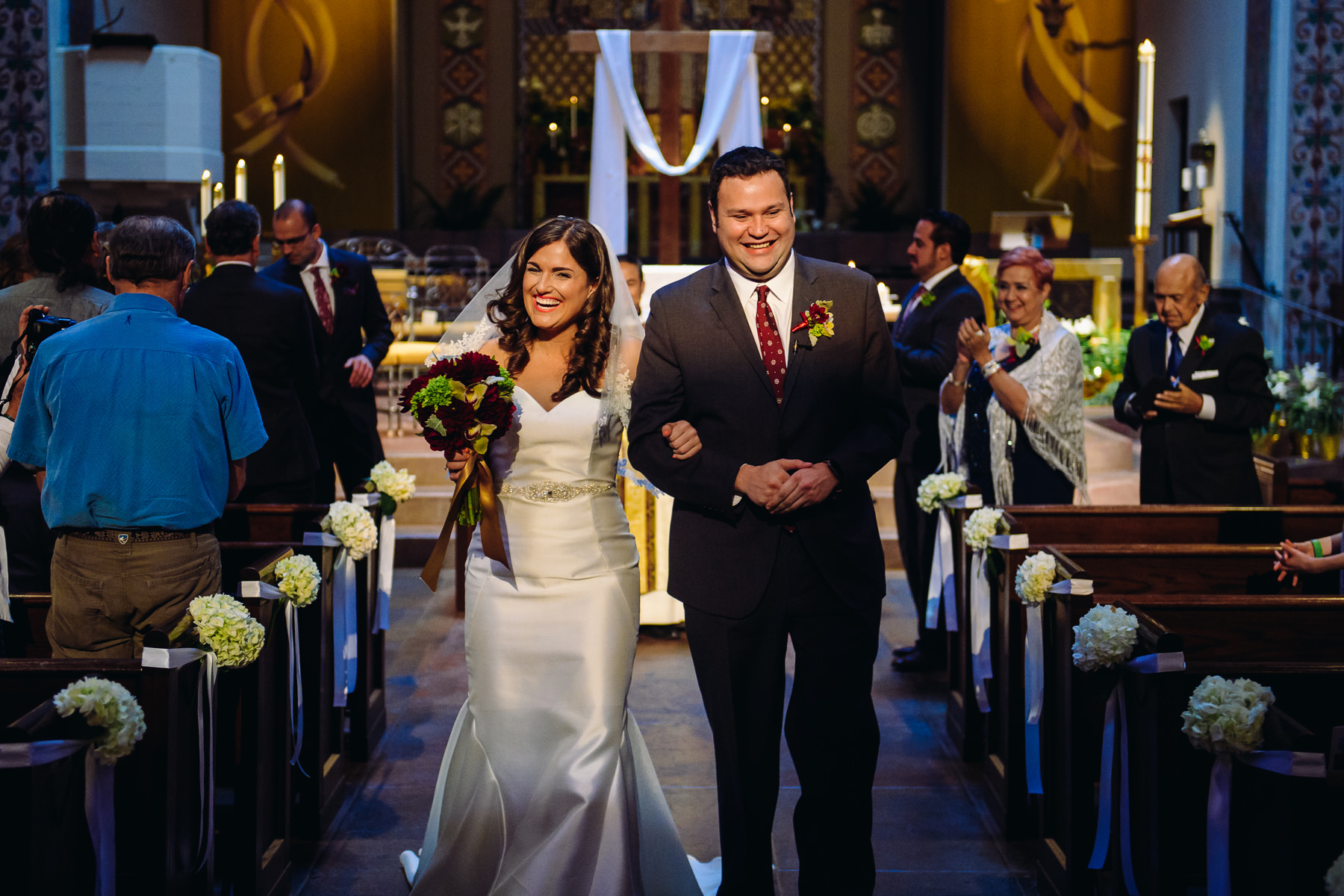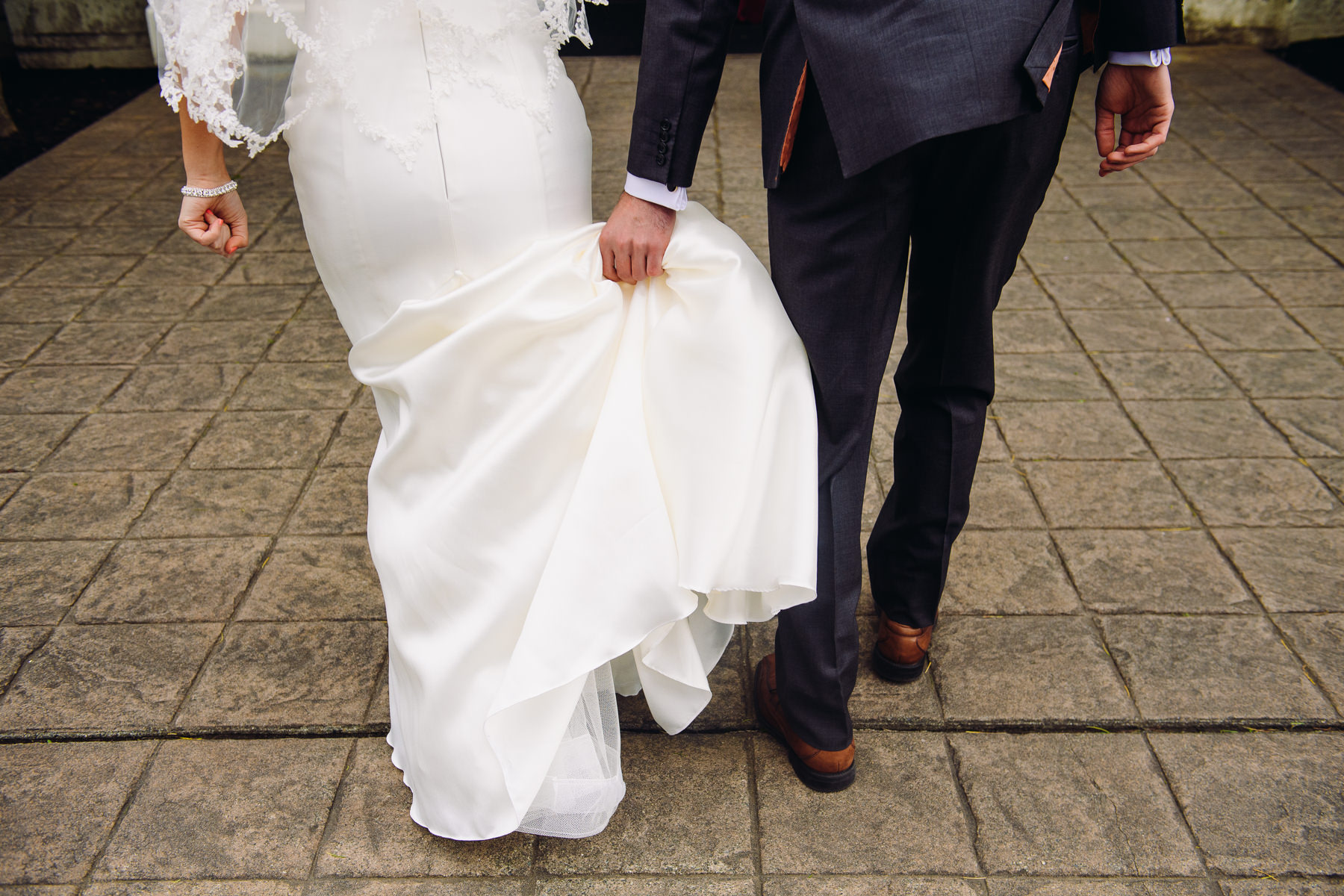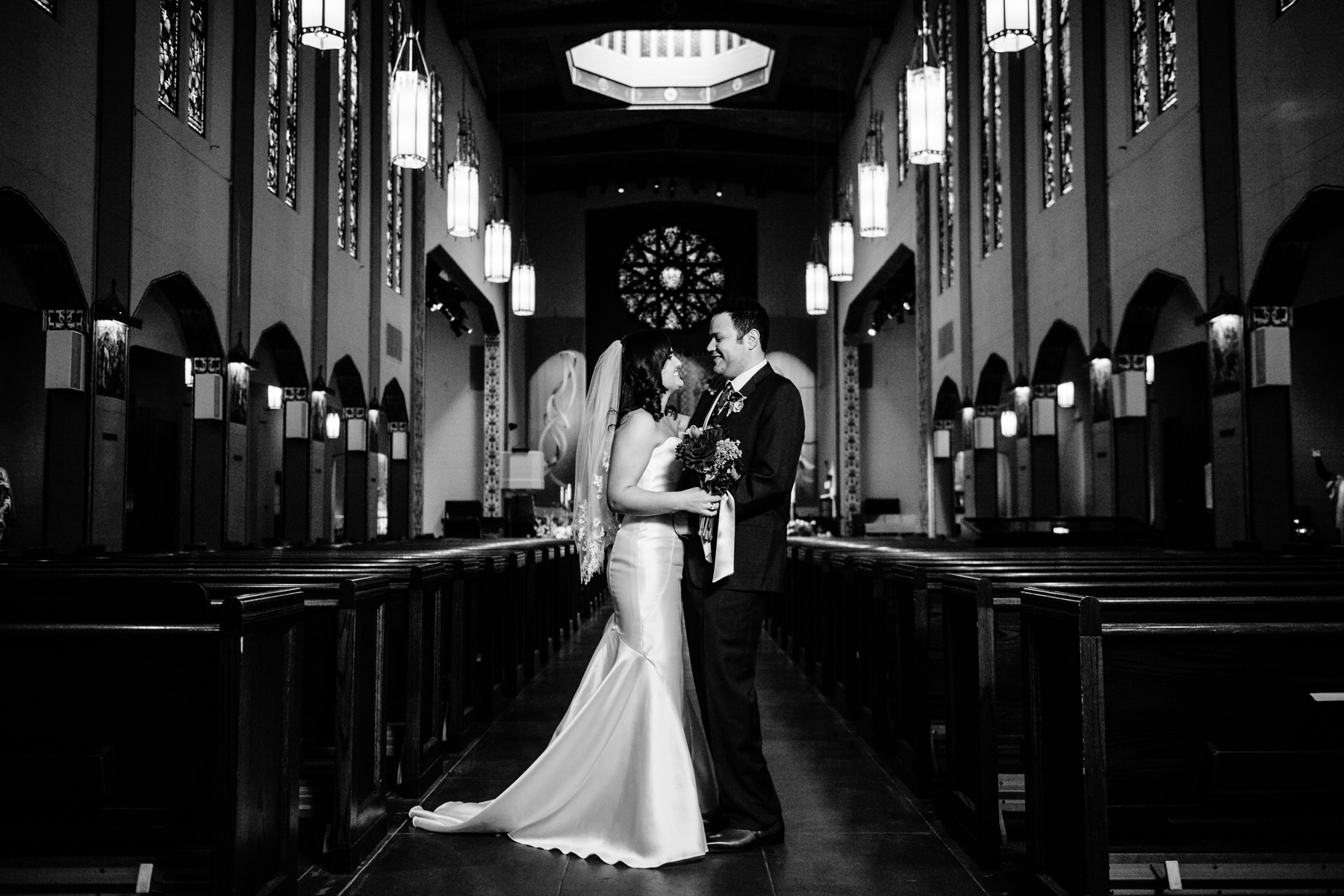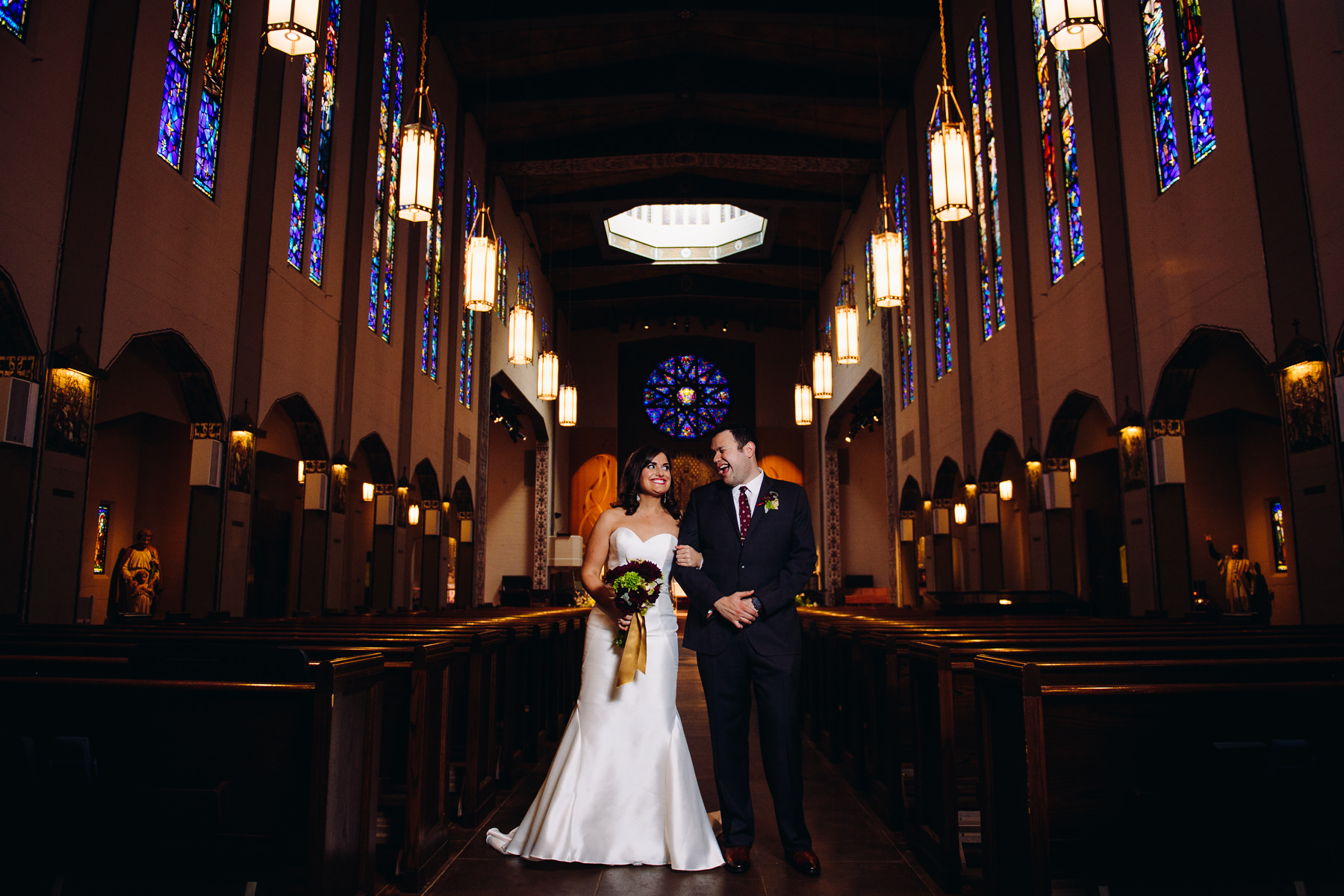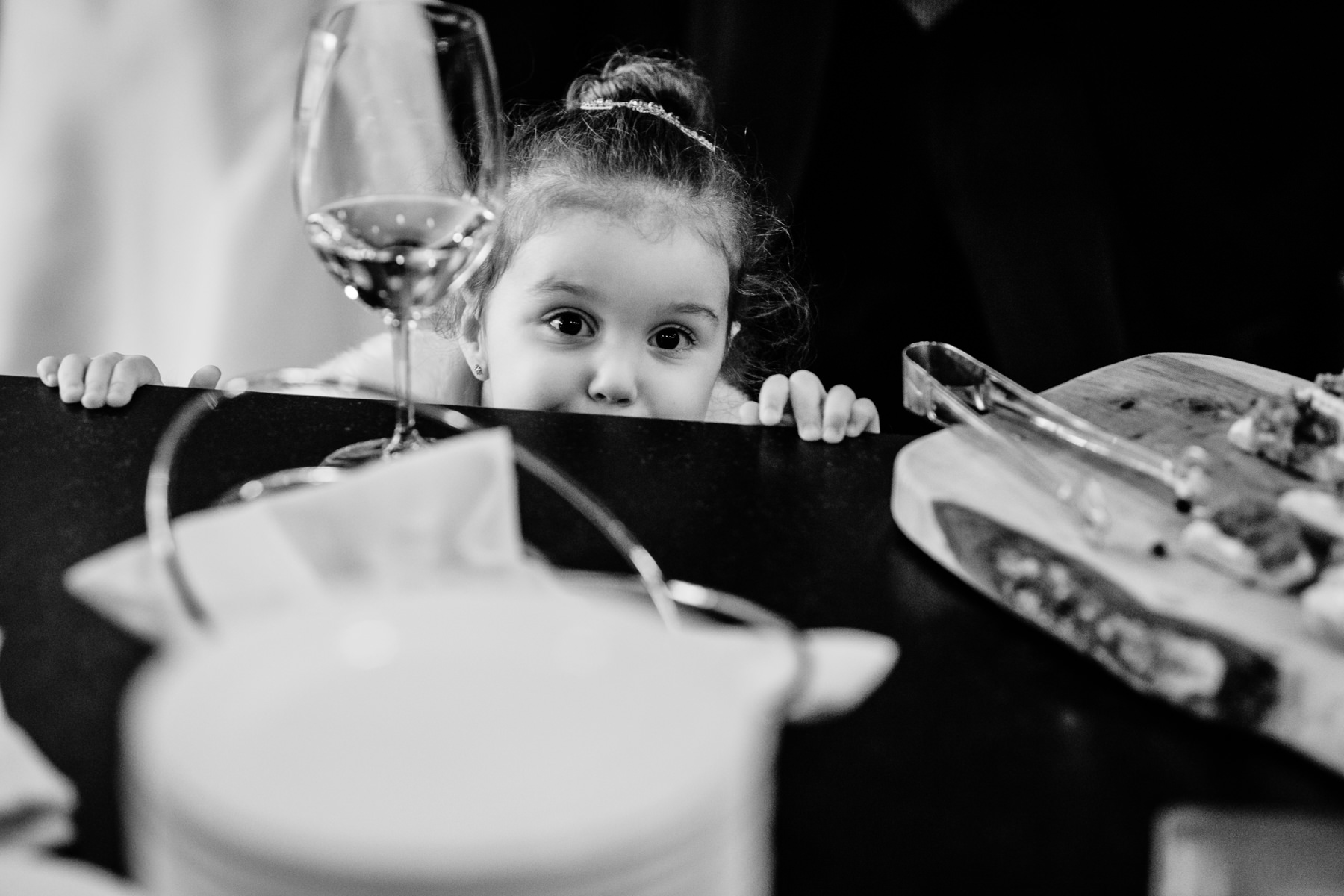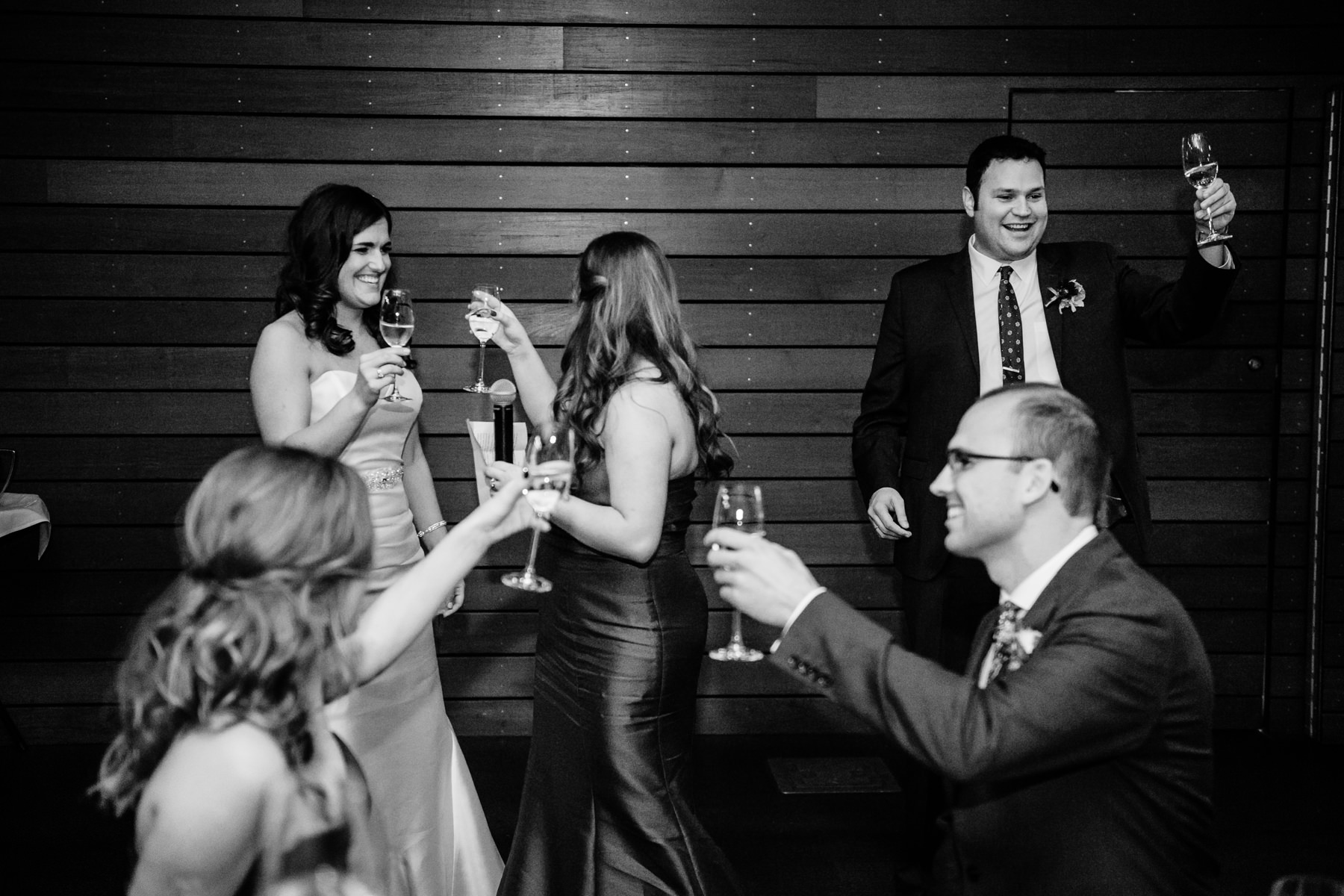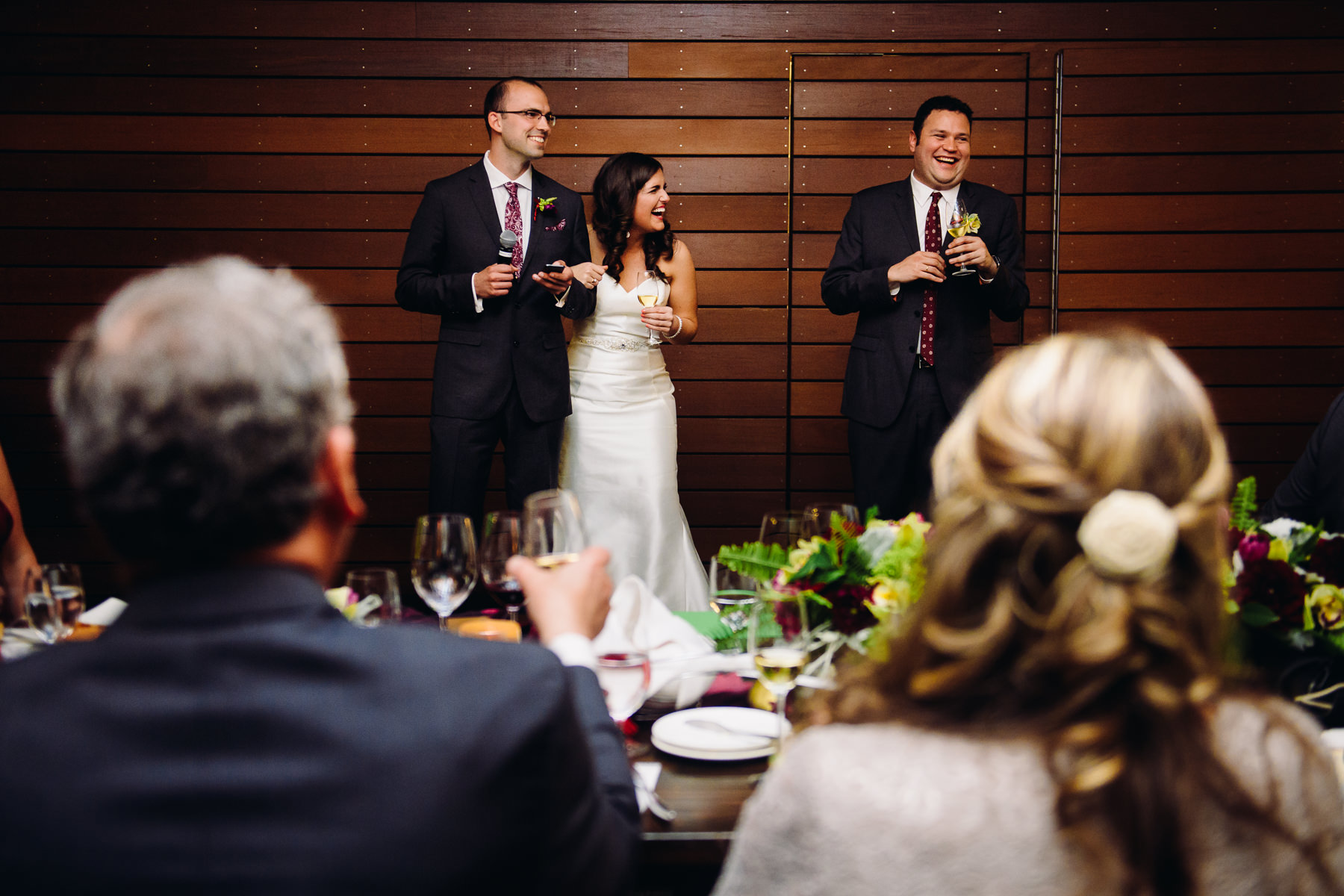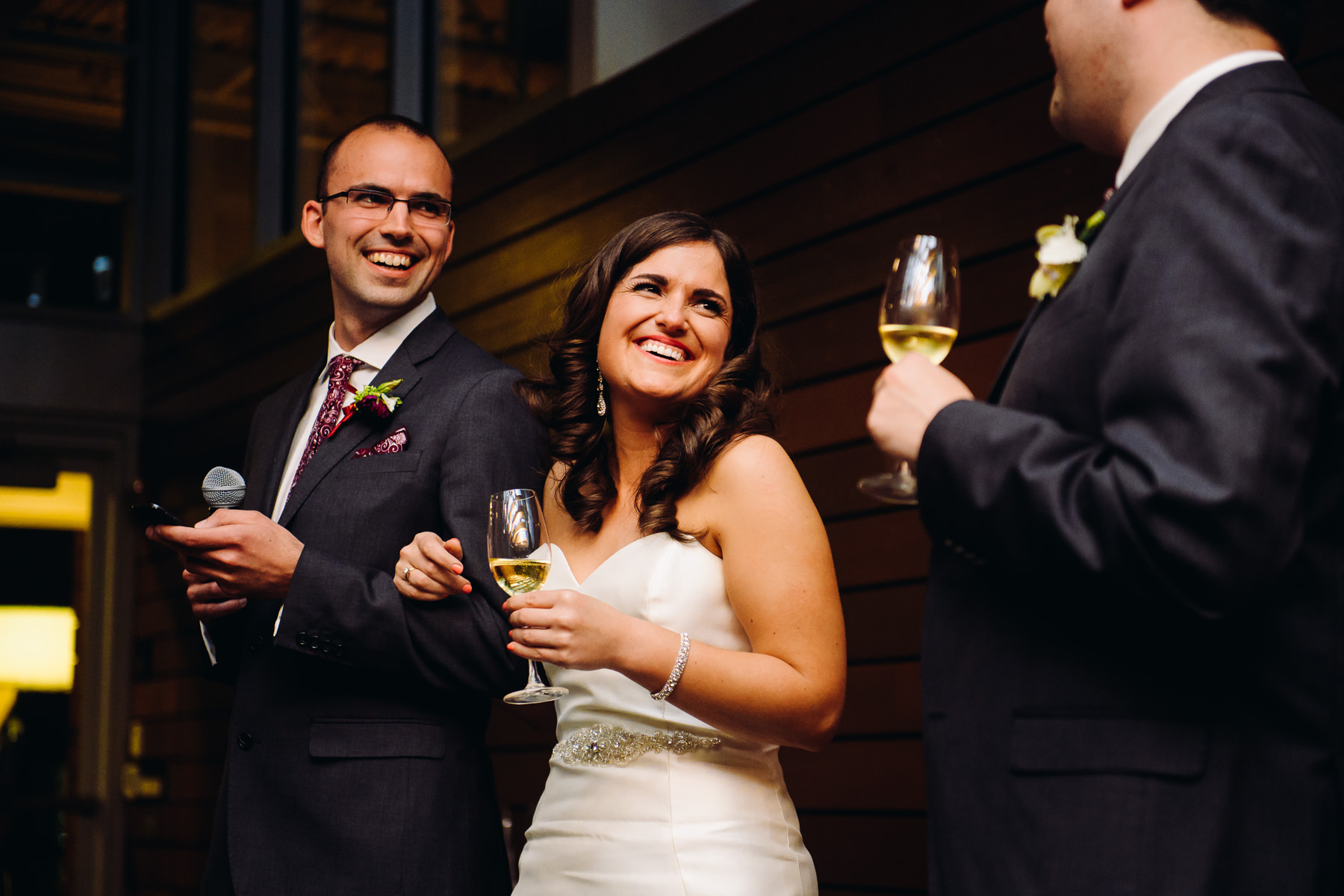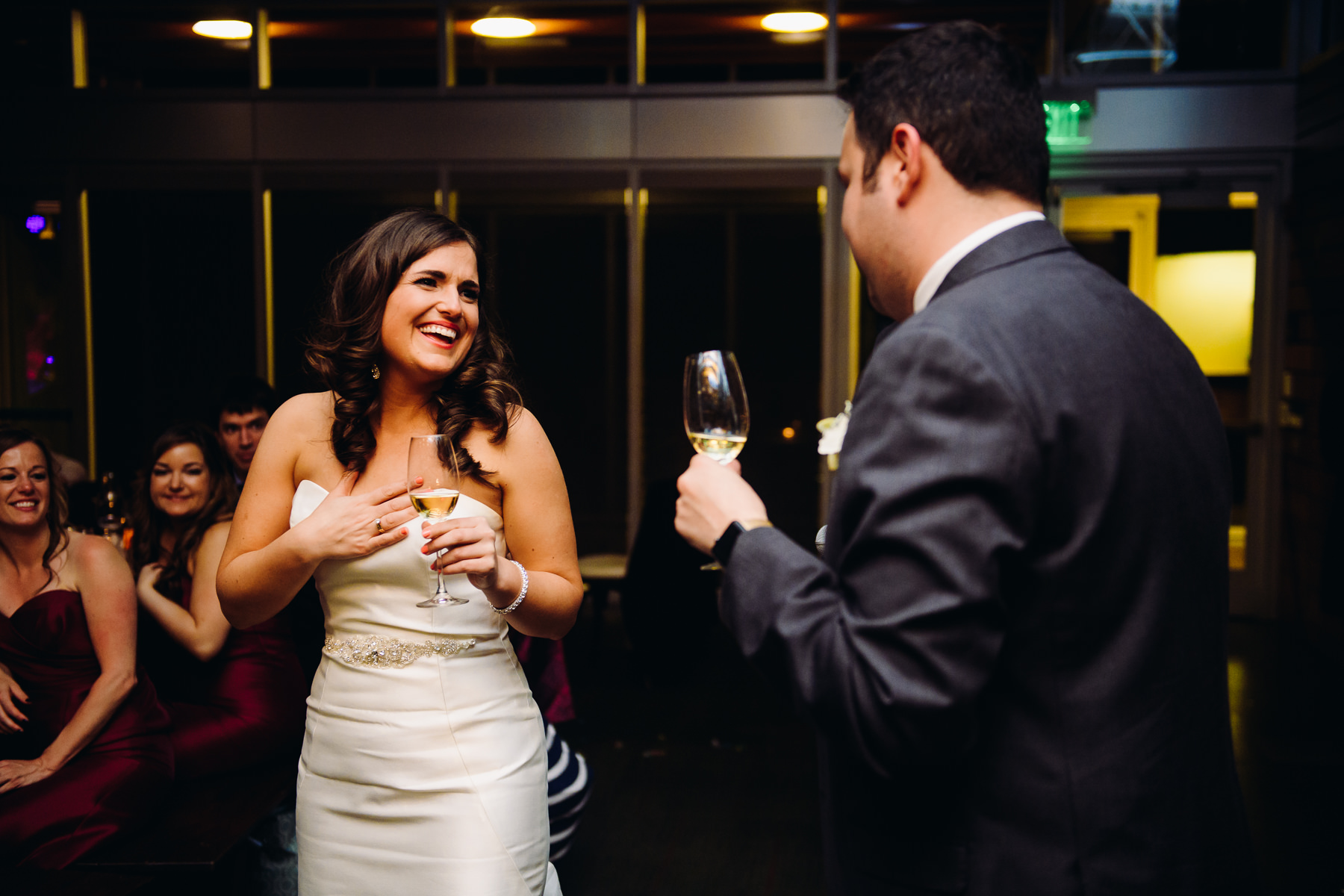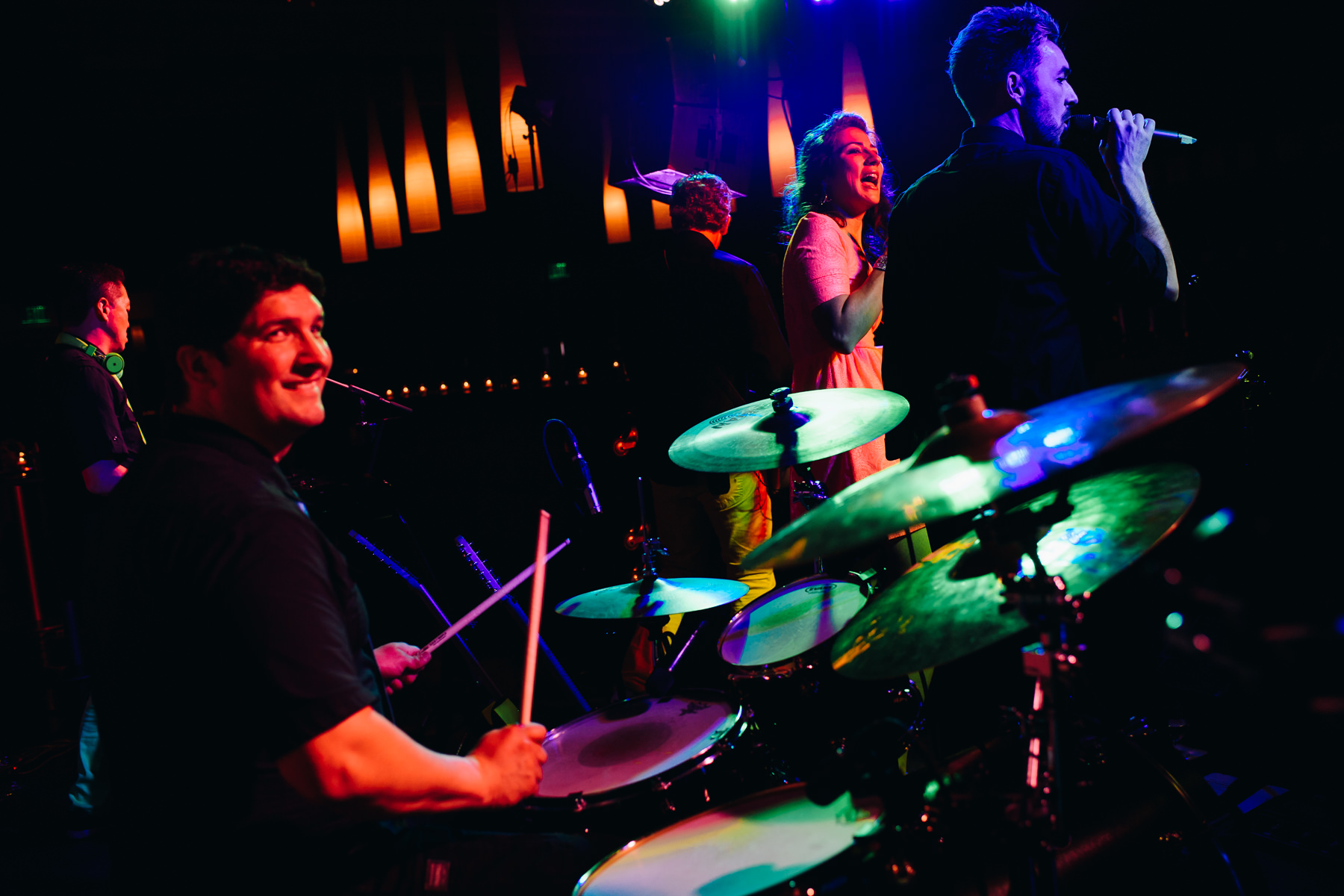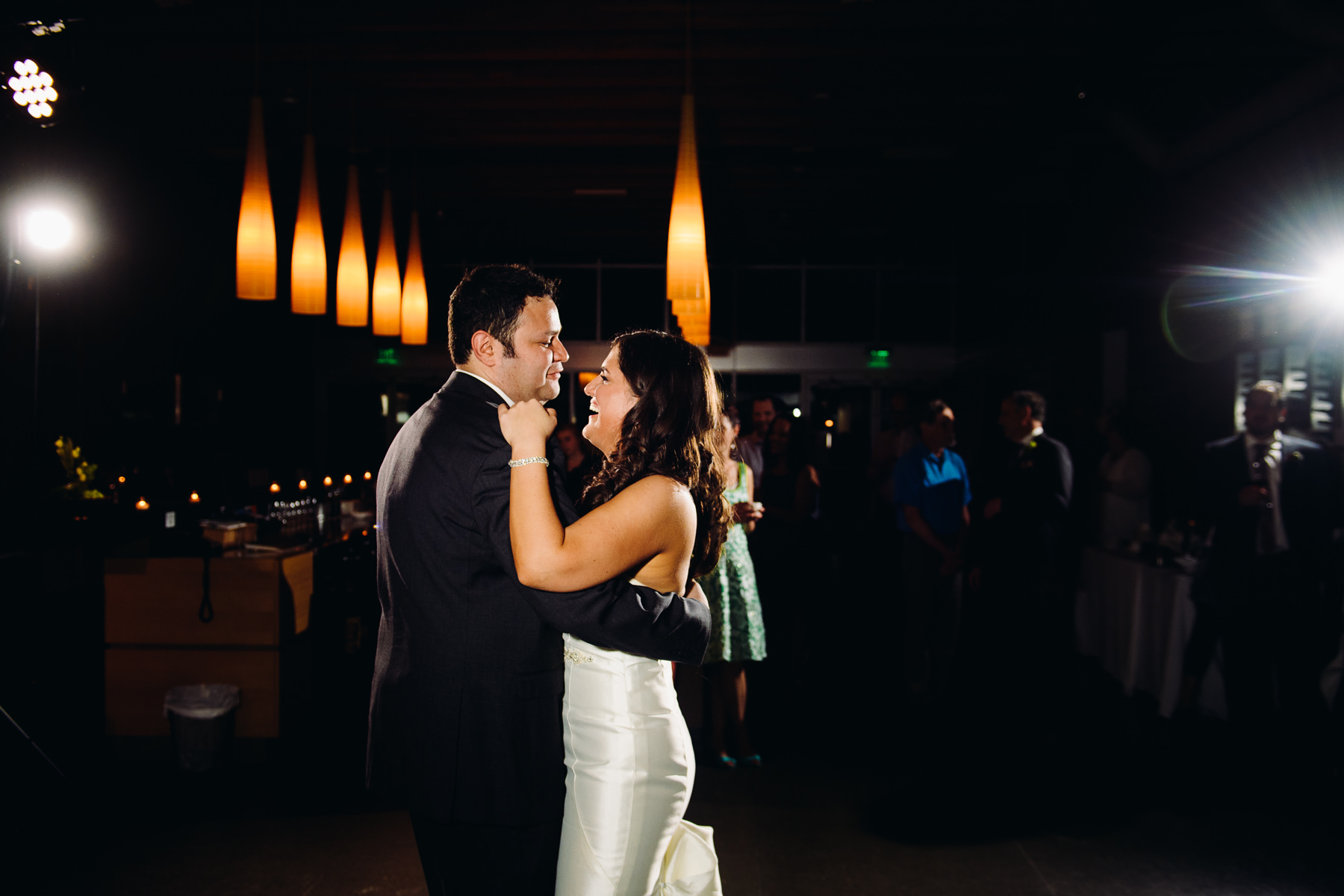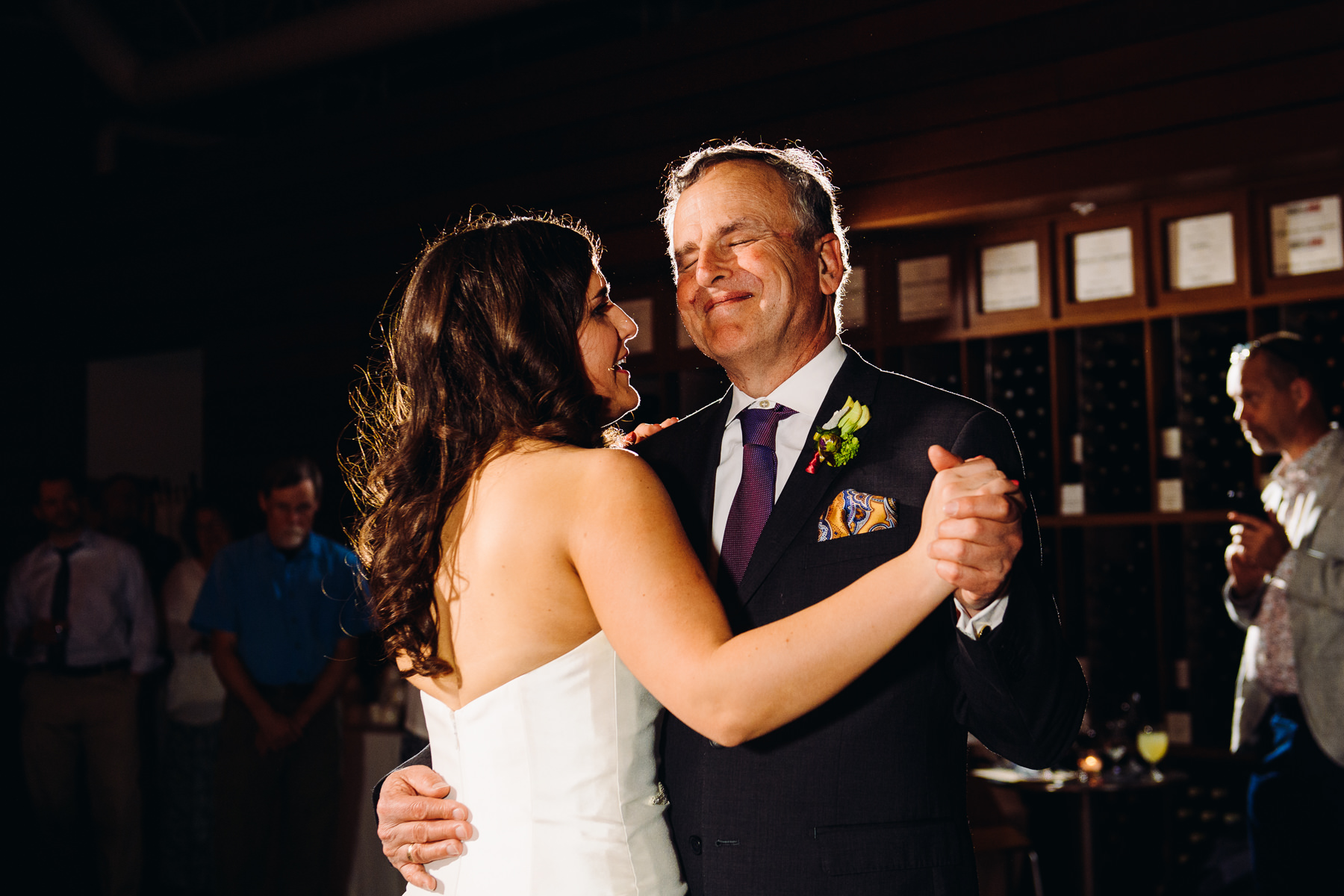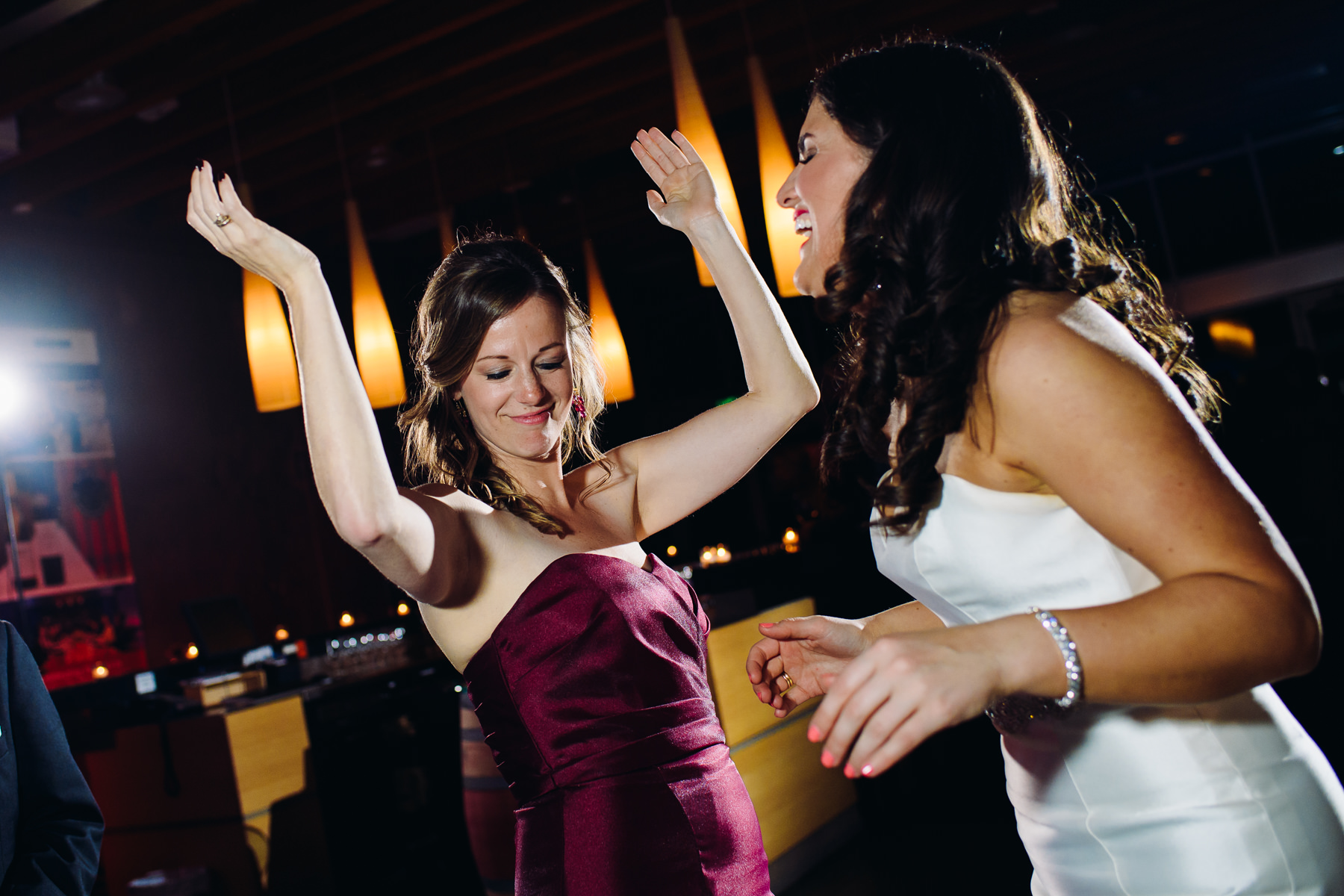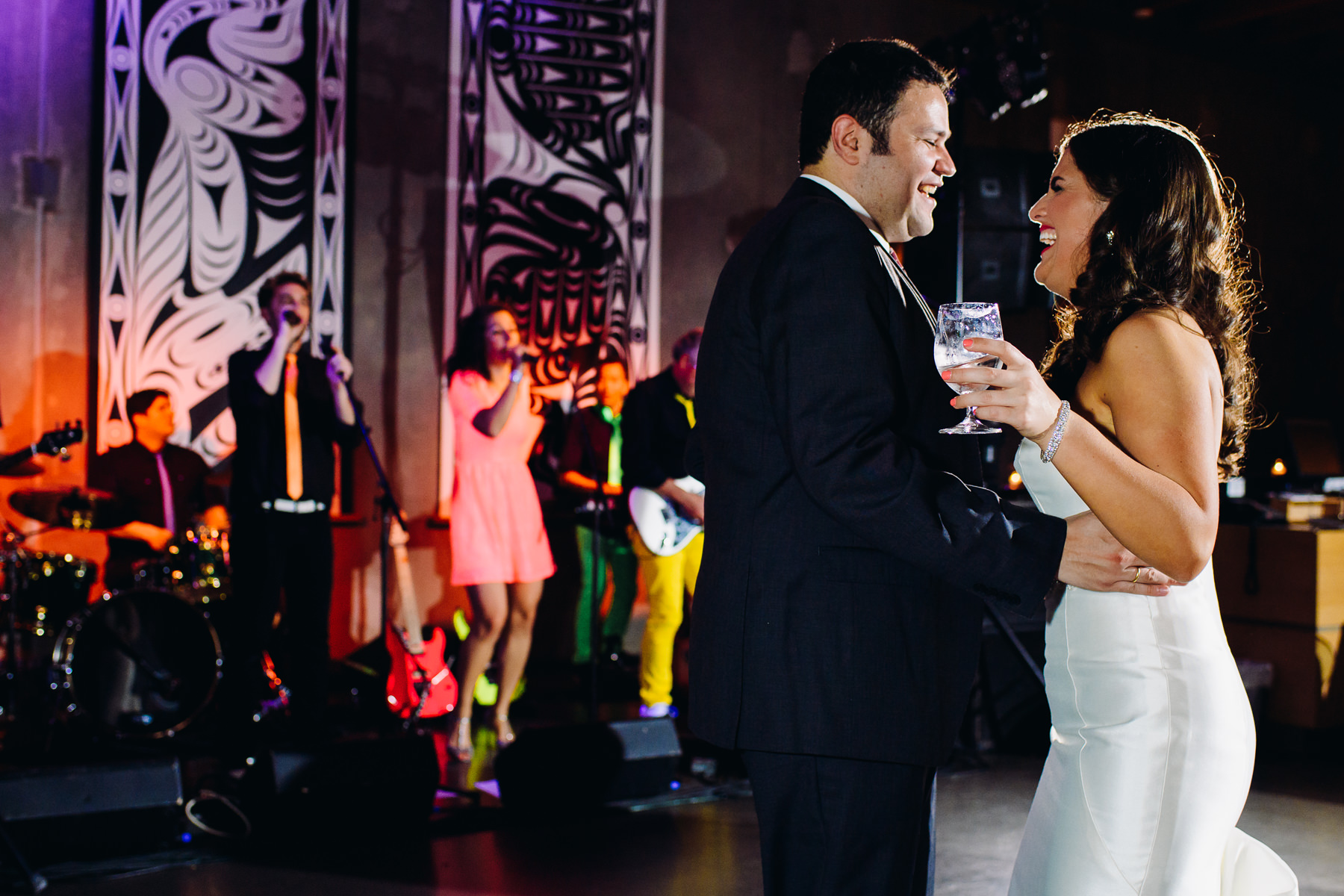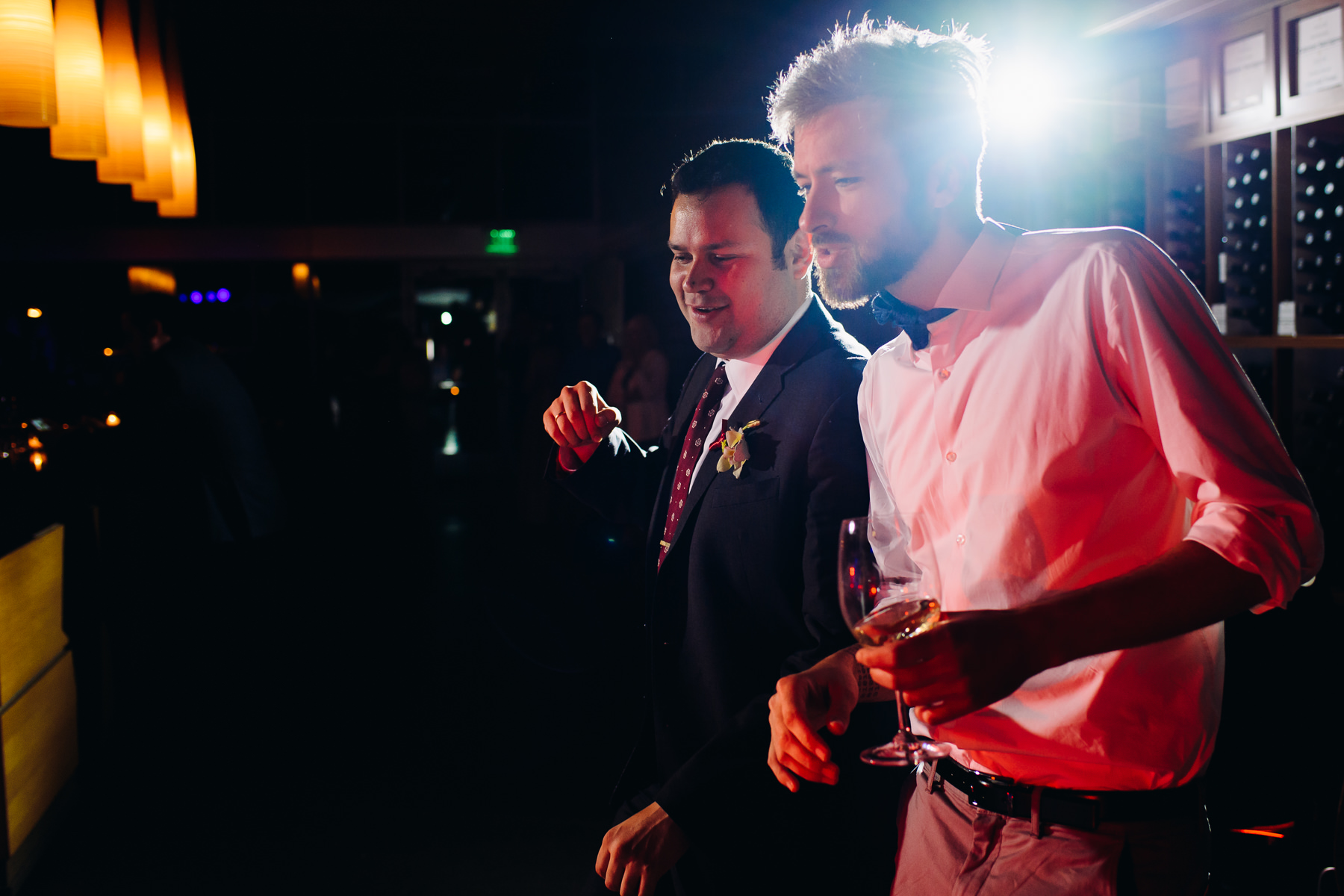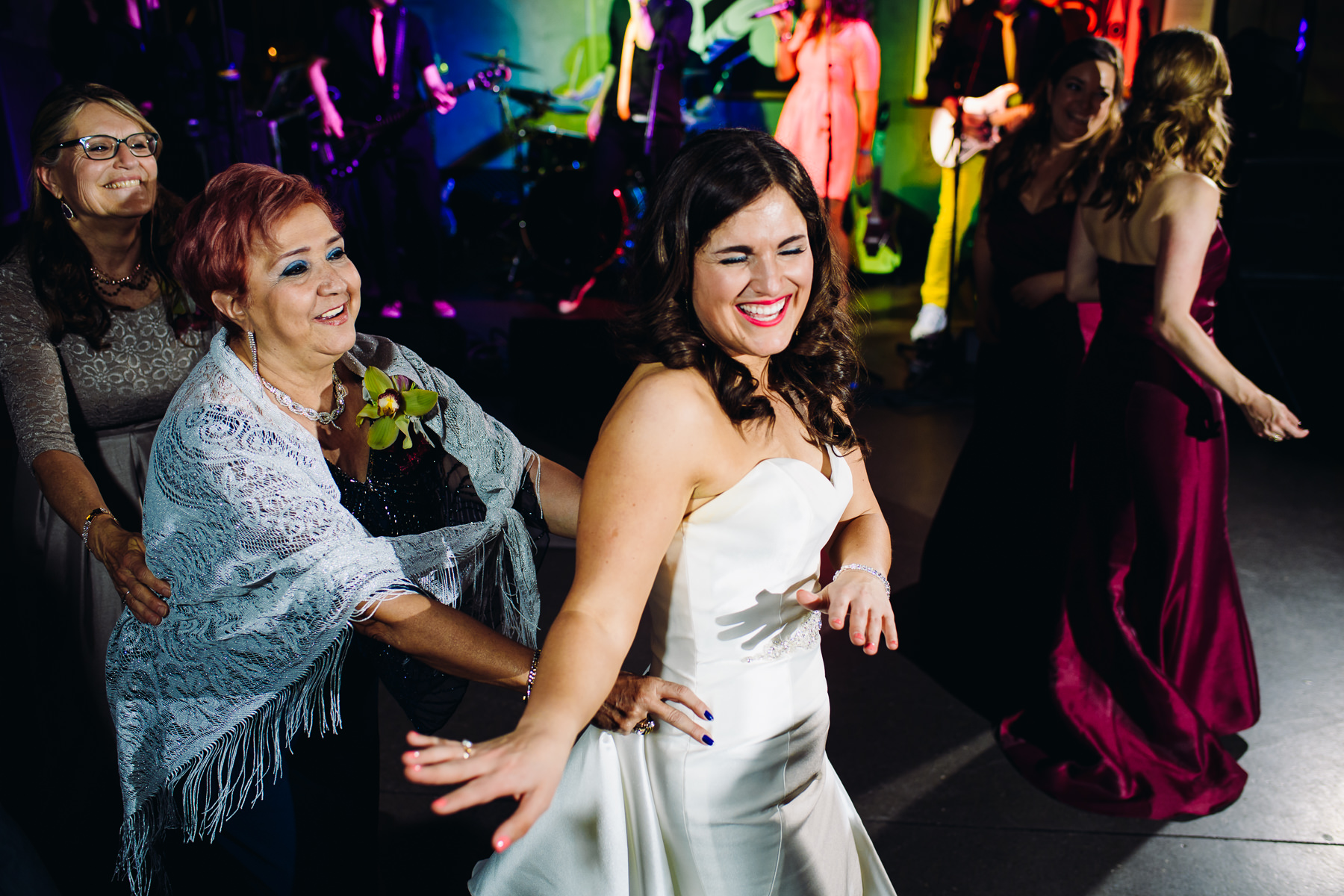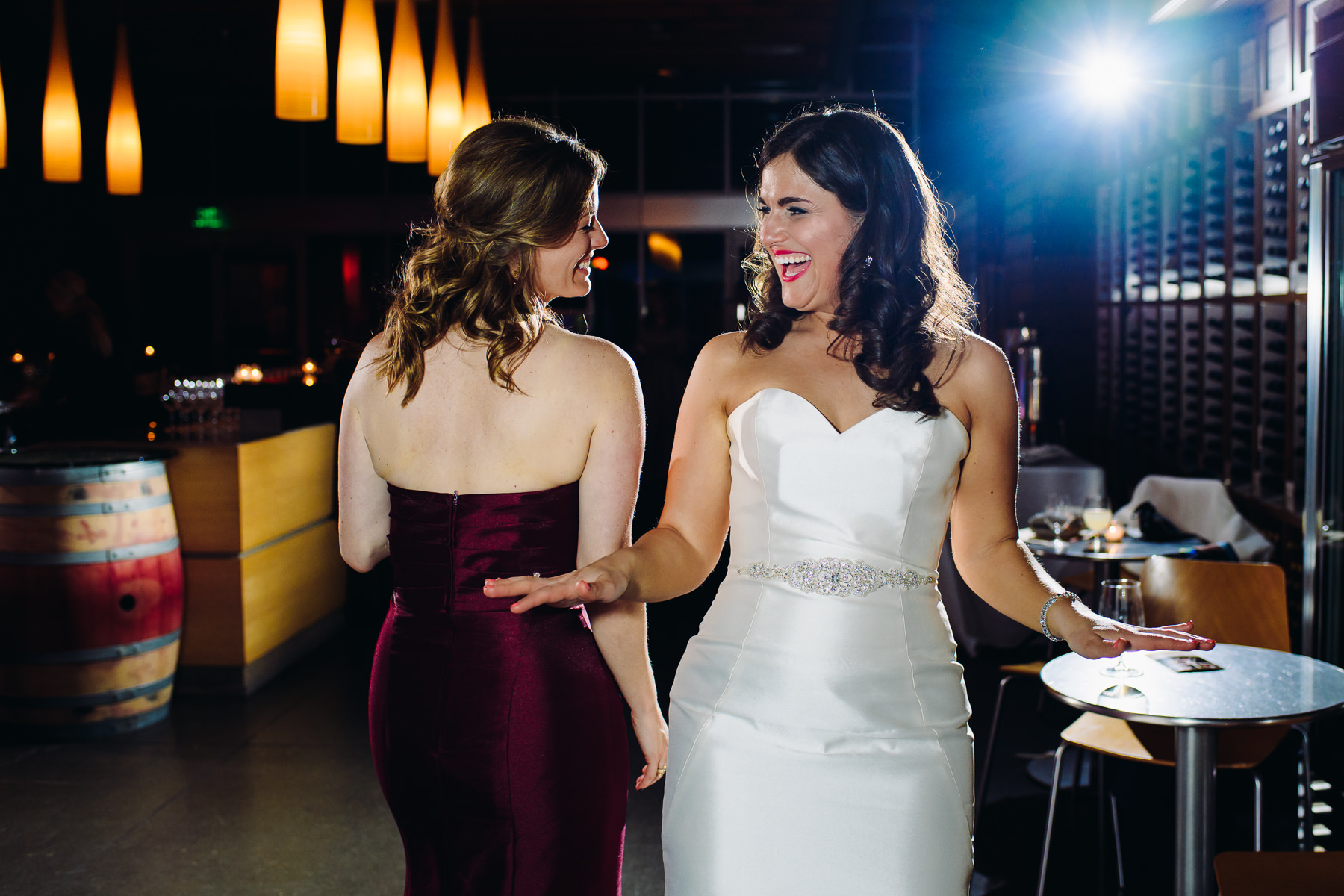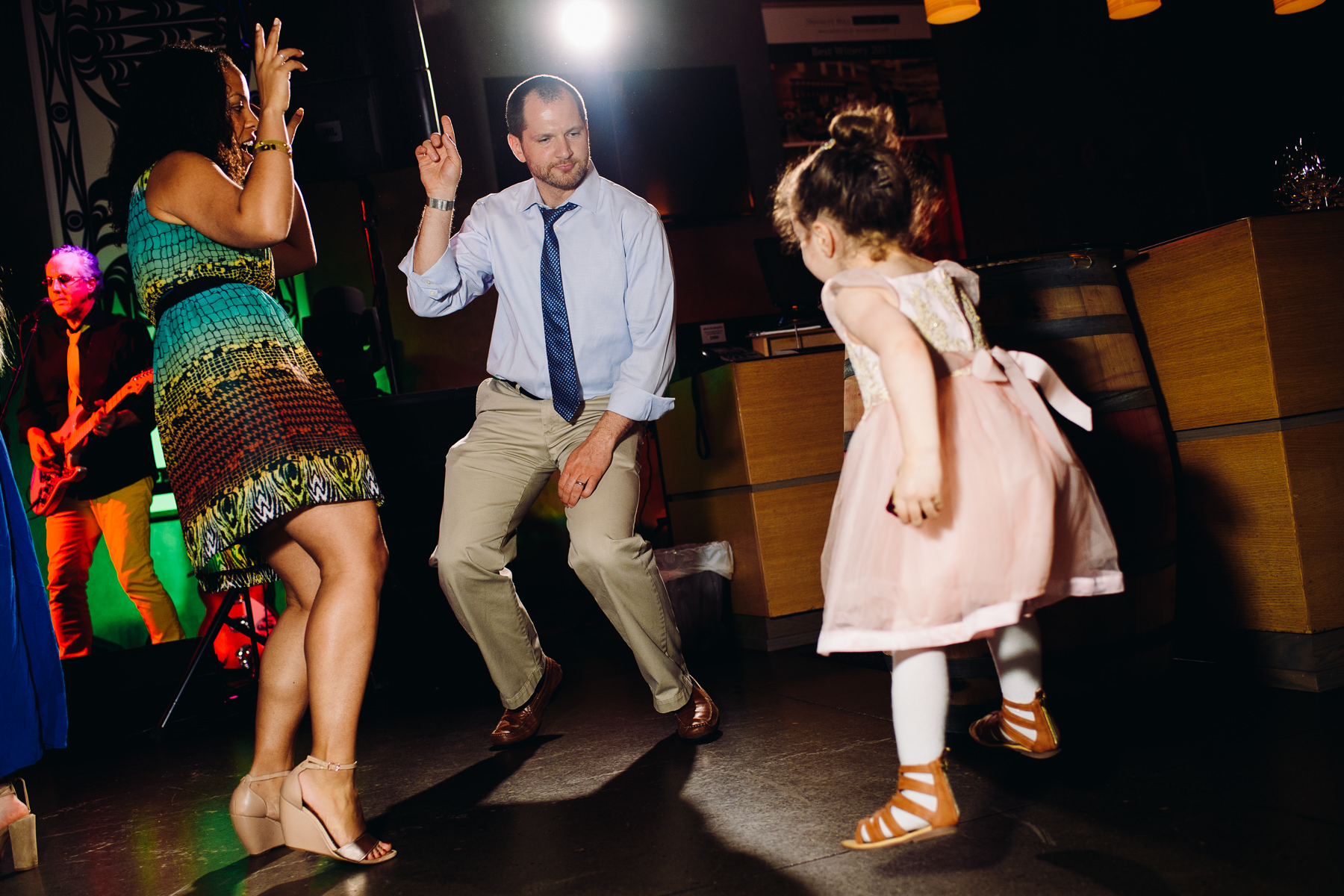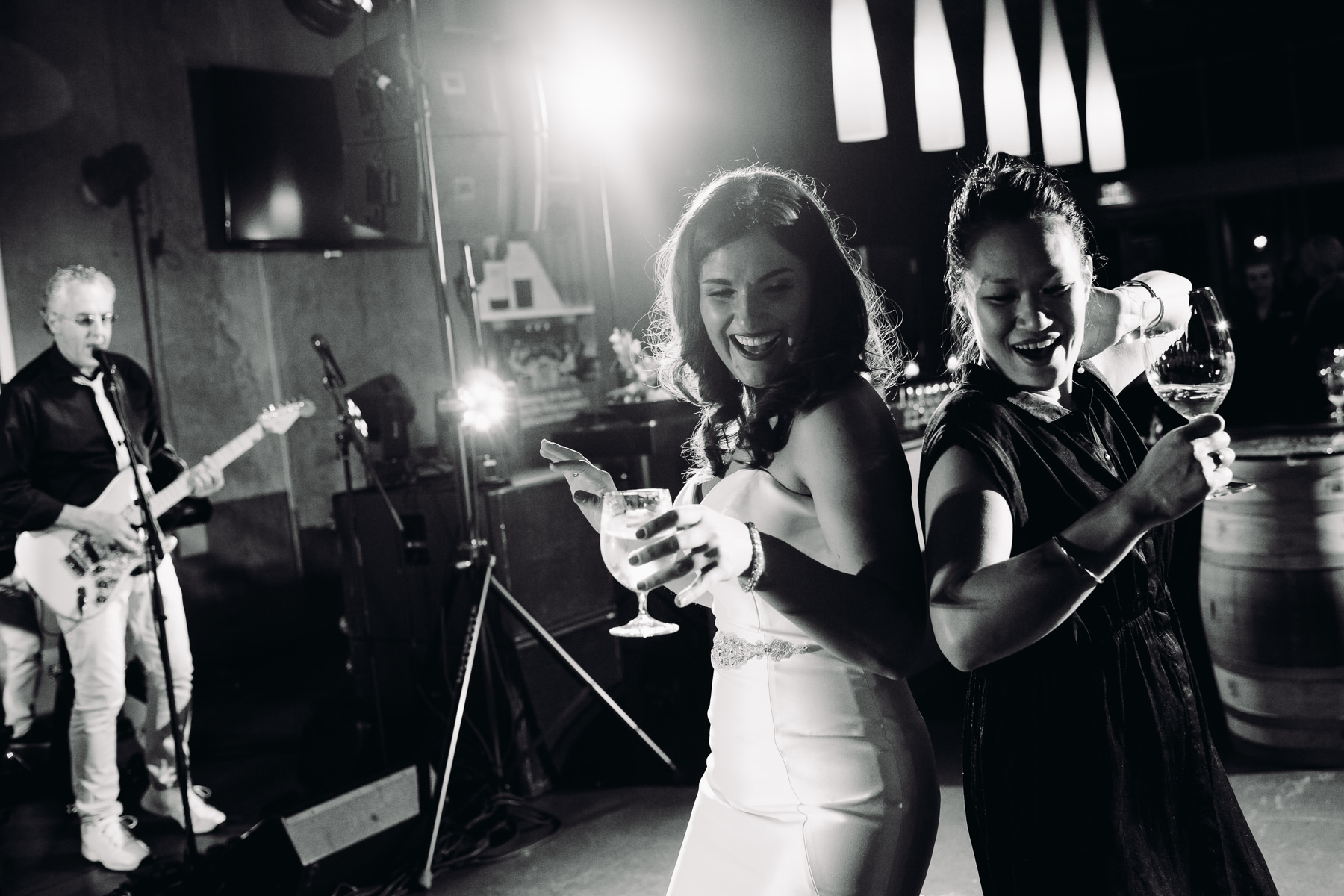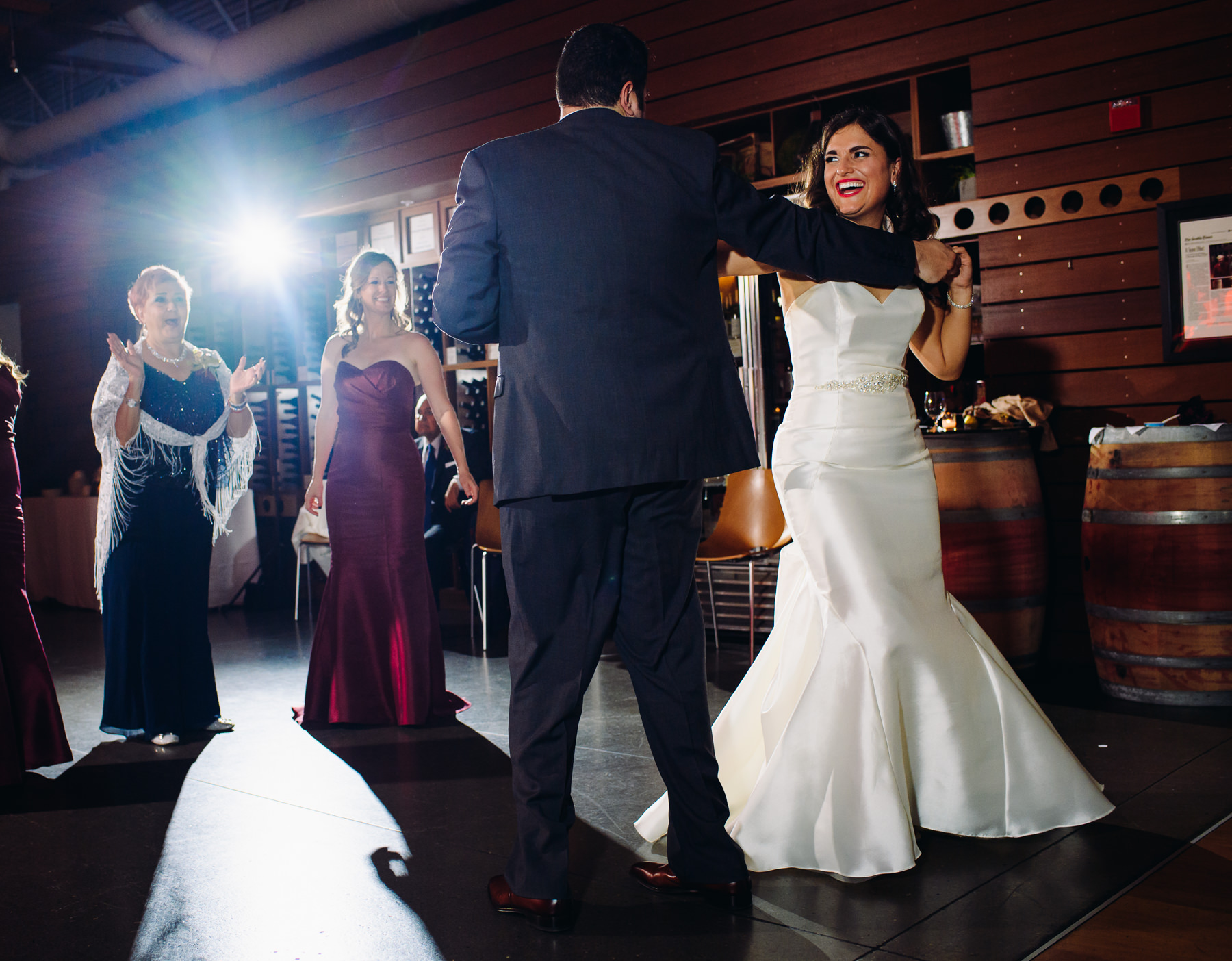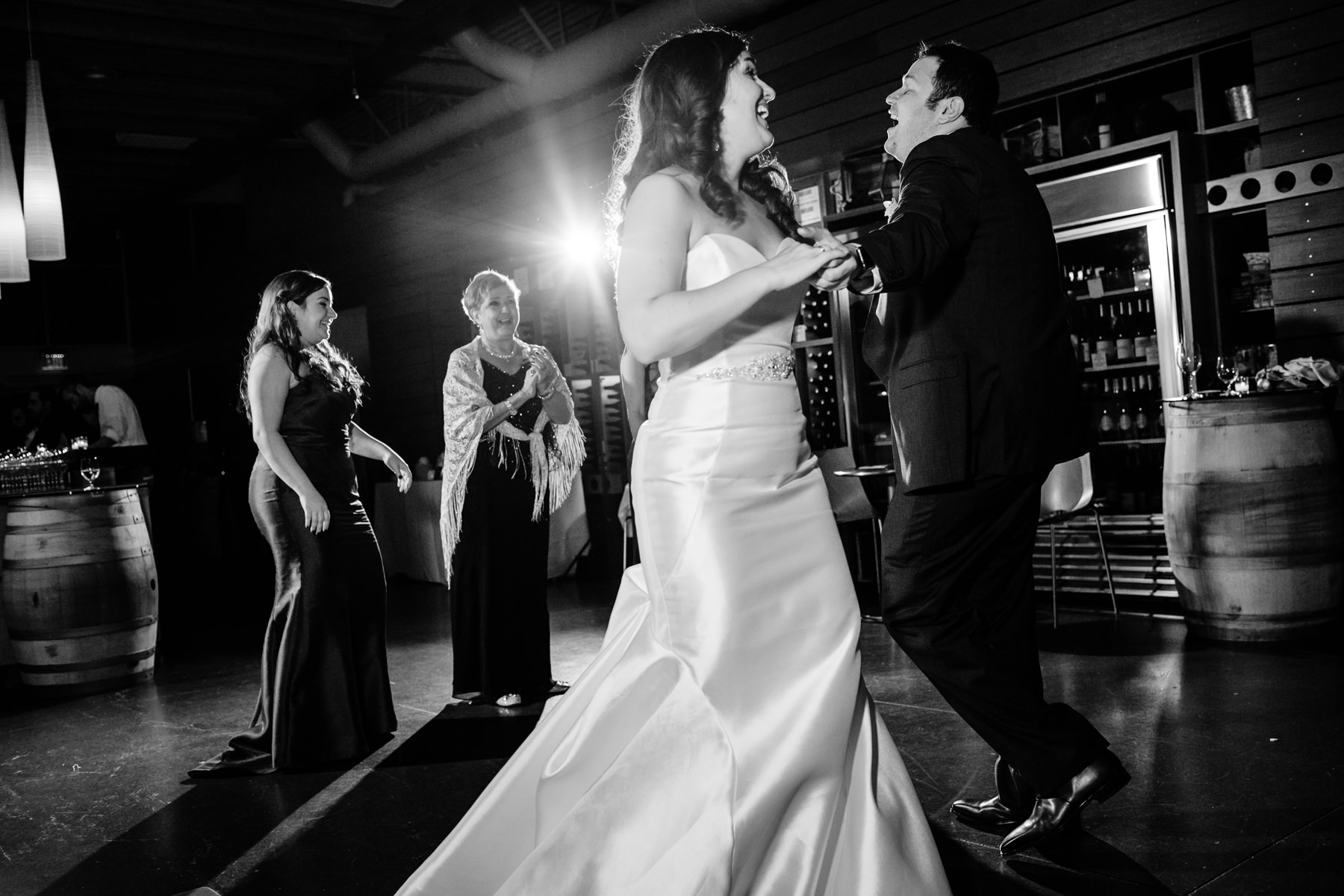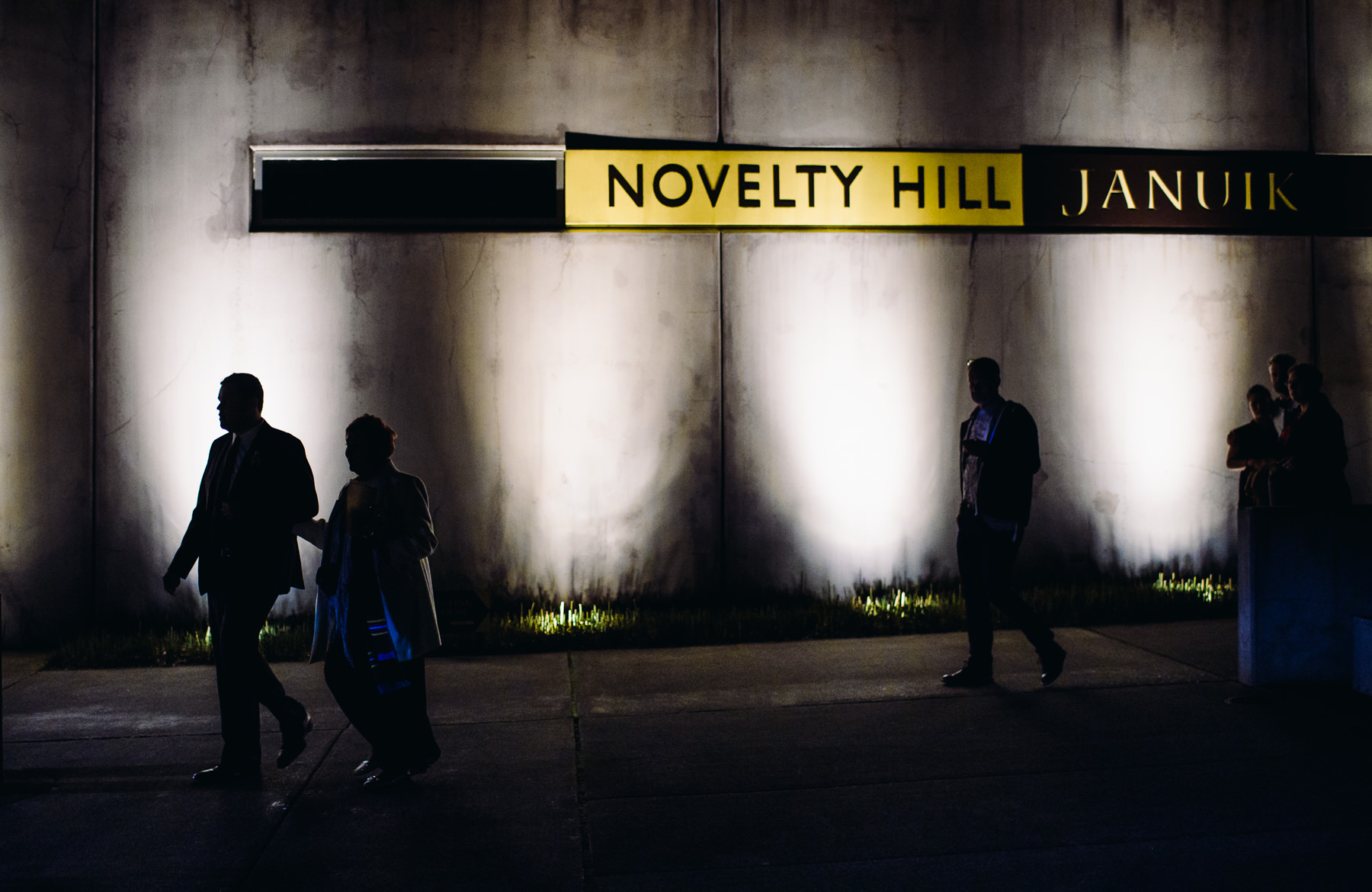 All Photos By Seattle & Destination Wedding Photographer Logan Westom