I love backyard weddings. They are full of so much family and nostalgia of lifelong memories. Molly and John's Olalla backyard wedding photos were exactly that. With the help of family and friends, Molly's family house, where she grew up, was transformed into the backyard that wedding dream are made of. The house where Molly grew up is one of the most beautiful wedding locations I have had the pleasure to shoot. They built a stunning wood frame structure to hang lights above the dining area.  The backdrop for exchanging the vows was also constructed of wood. If that wasn't enough, they even made all of the tables as well. The backyard was transformed into a full-fledged venue – but better! So much time, craftsmanship and care went into all of these impressive elements. Everything had a hand crafted touch to it, even the beer that they brewed themselves.
When it comes to photography, the most important focus for me is in the eyes. The eyes are where all of the emotion emanates. The eyes tell the story of the day. The eyes show how a person is feeling in that precise moment in time. Looking through all of Molly and Jon's ceremony photos you can sense their excitement, love, and happiness through their eyes
During the toasts Molly's father expressed the joy in hosting their wedding. He spoke of hosting many family gatherings in their backyard over the years, and how it was a pleasure to host the wedding of his daughter. It was a truely special place to be surrounded by so many special people for this momentous day. The rest of the night was spent dancing on the handmade dance floor (of course) with family, friends, and one party crasher.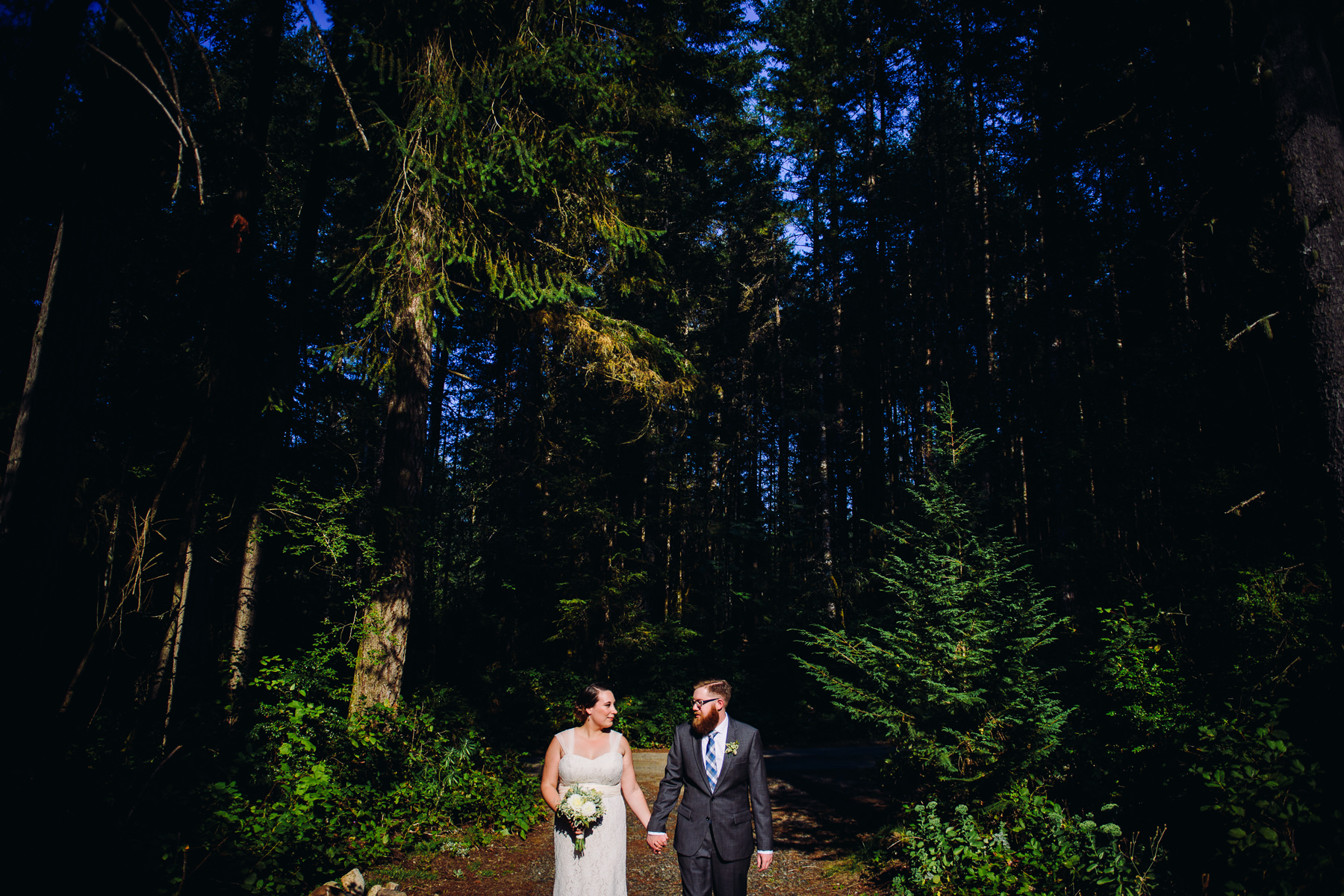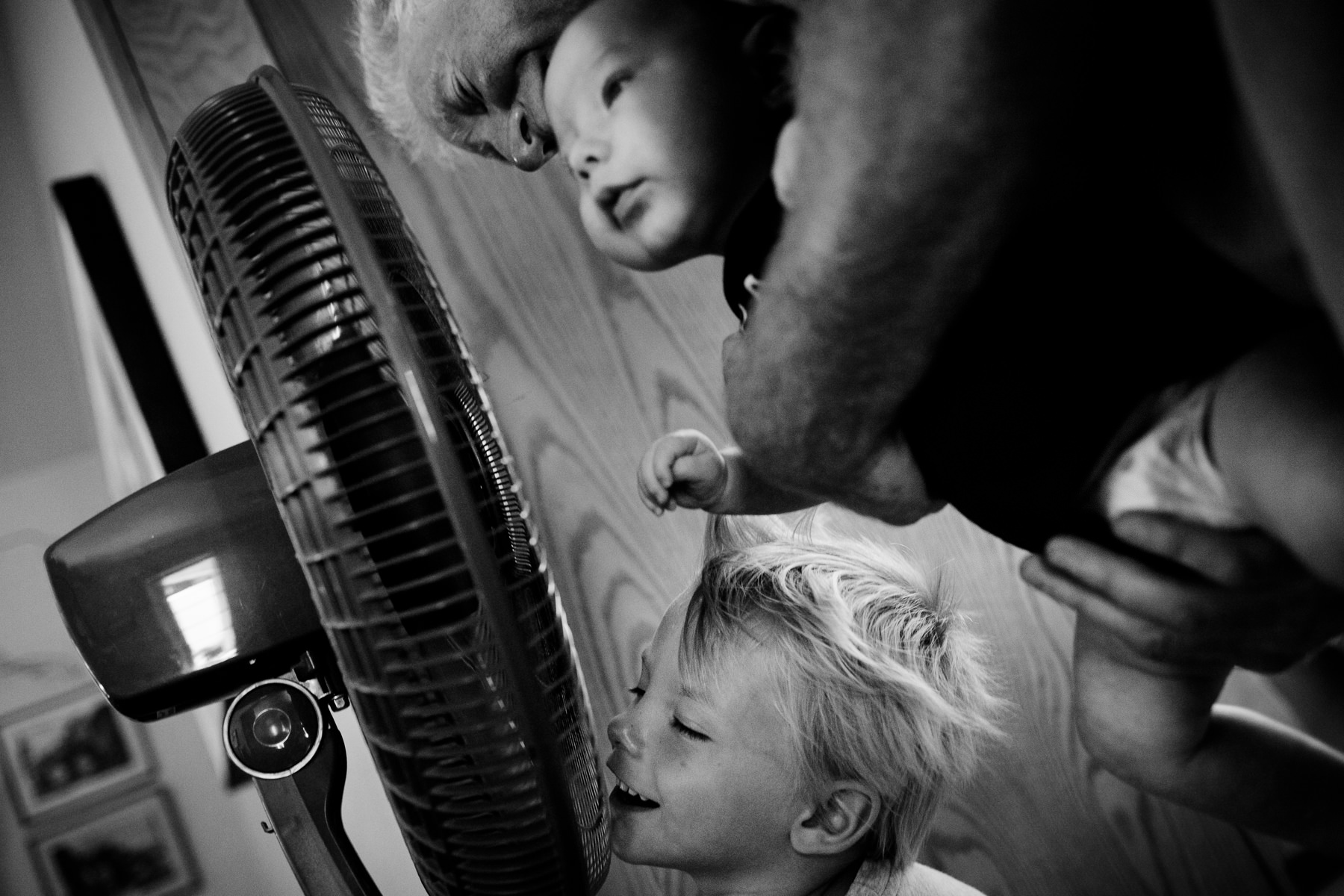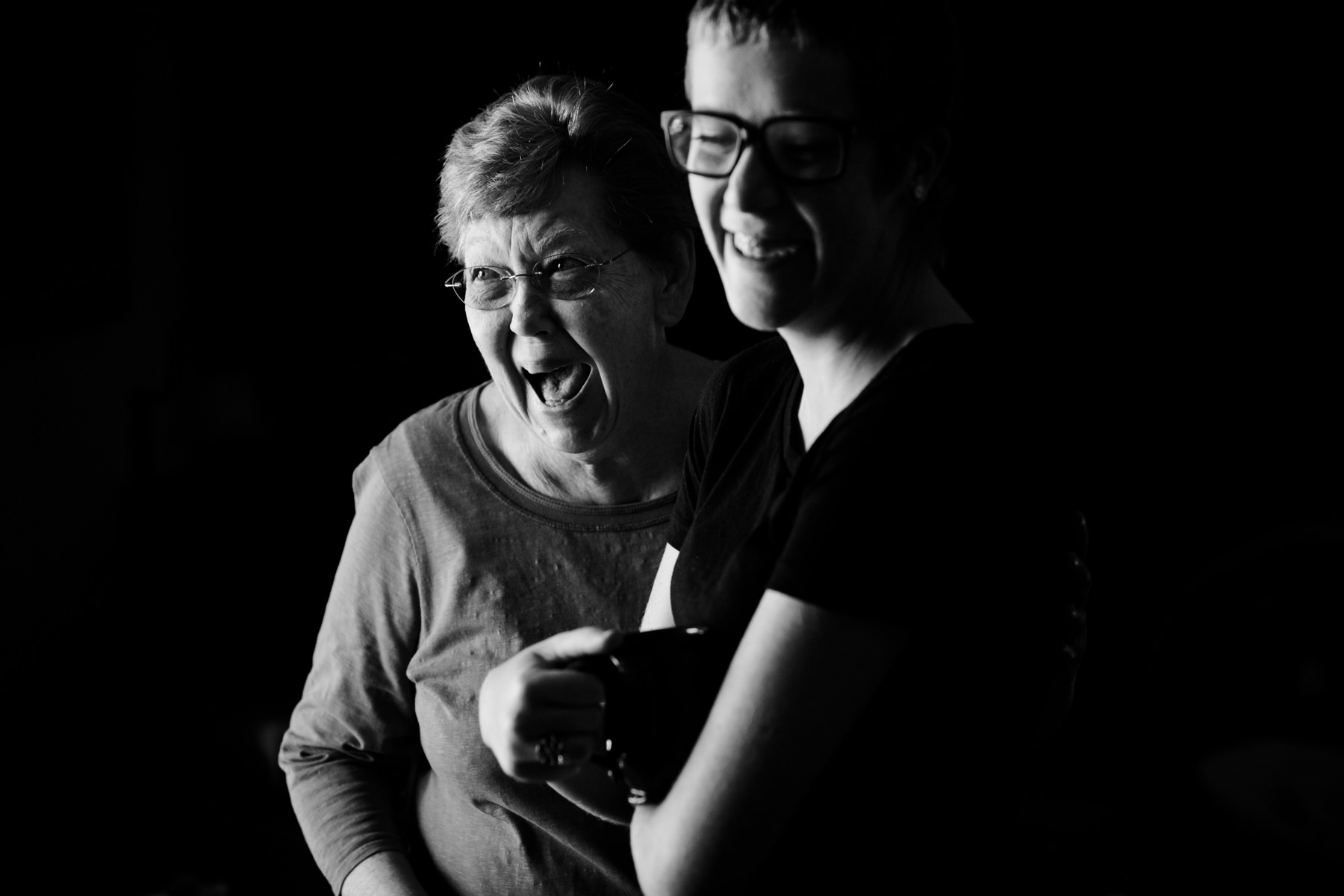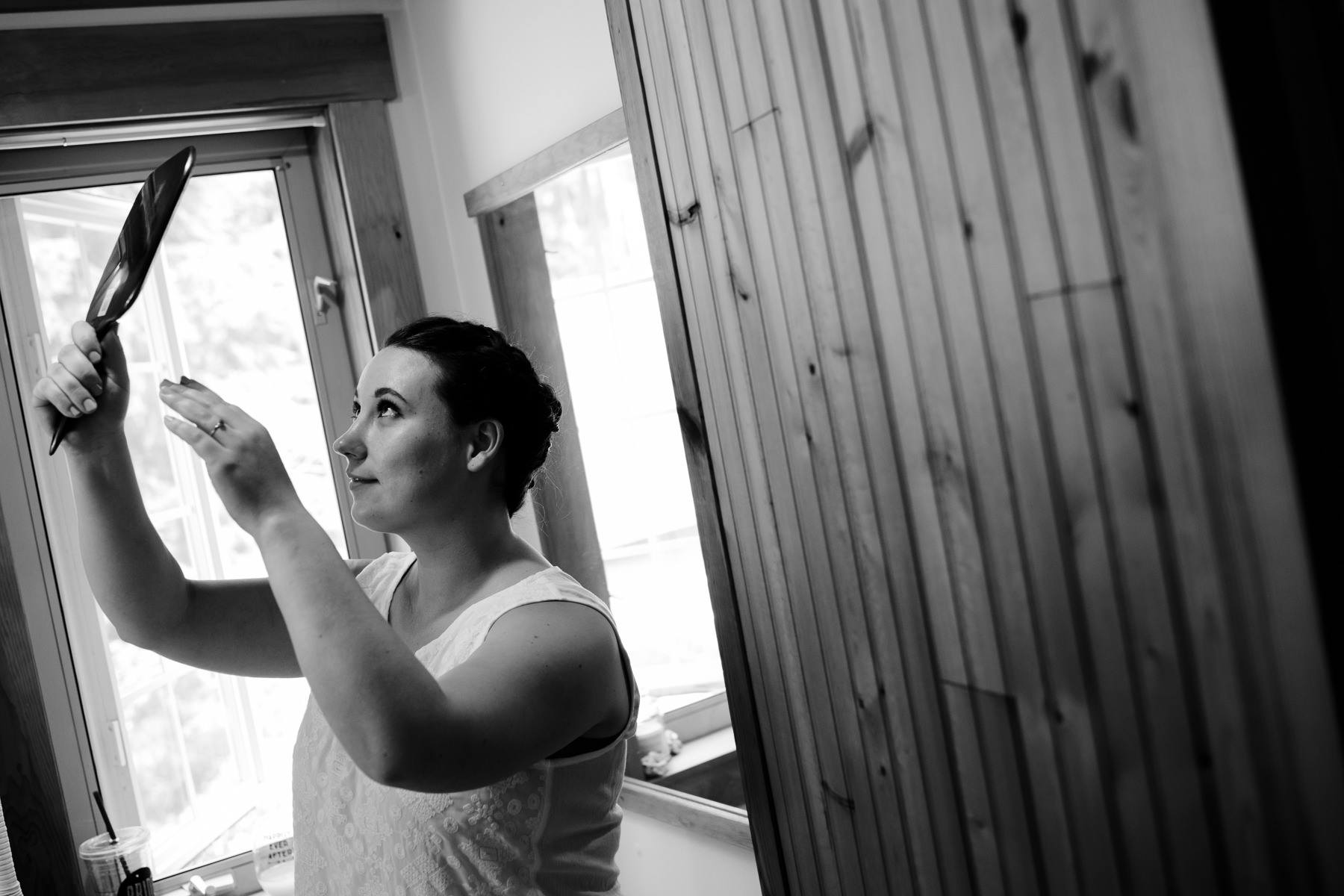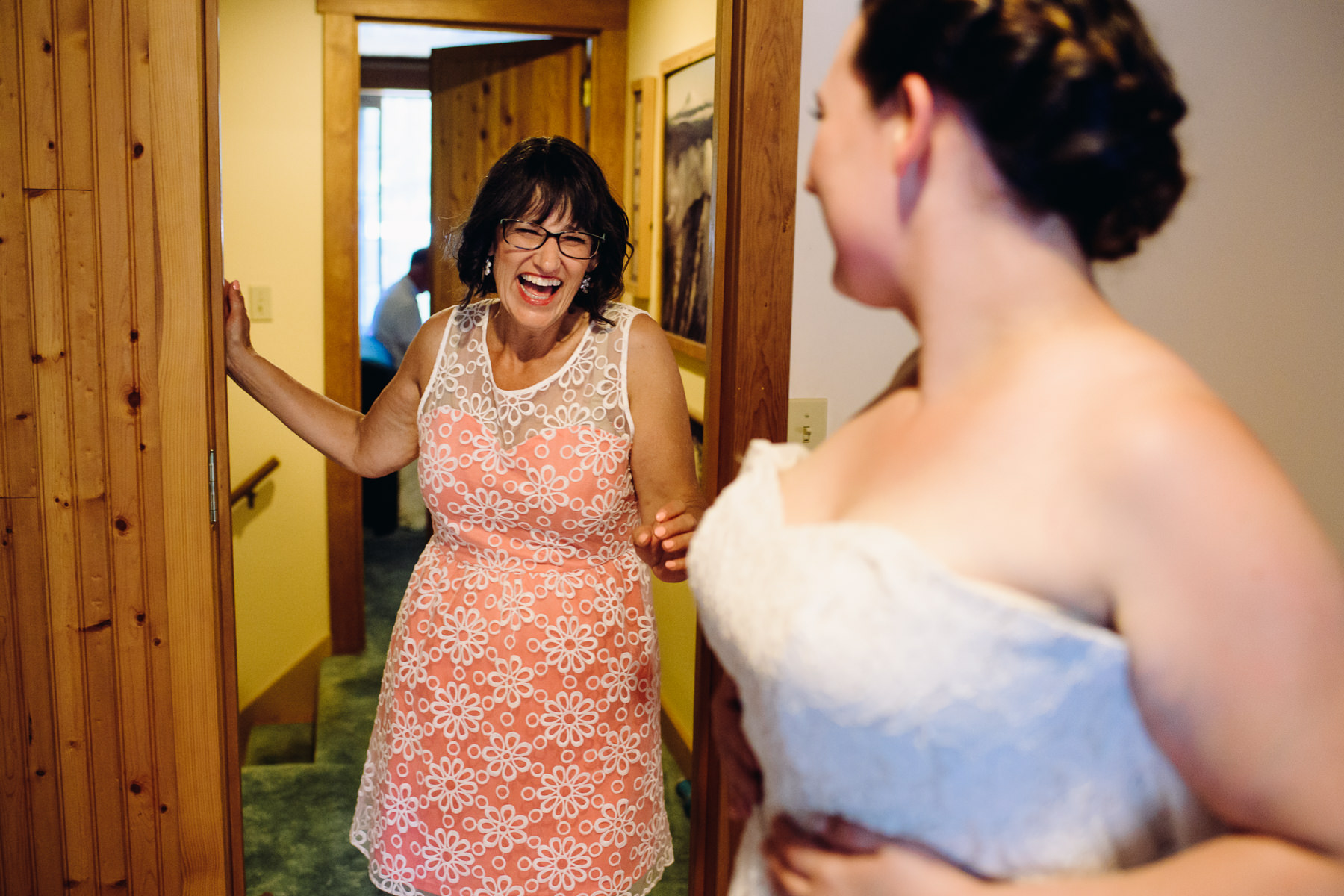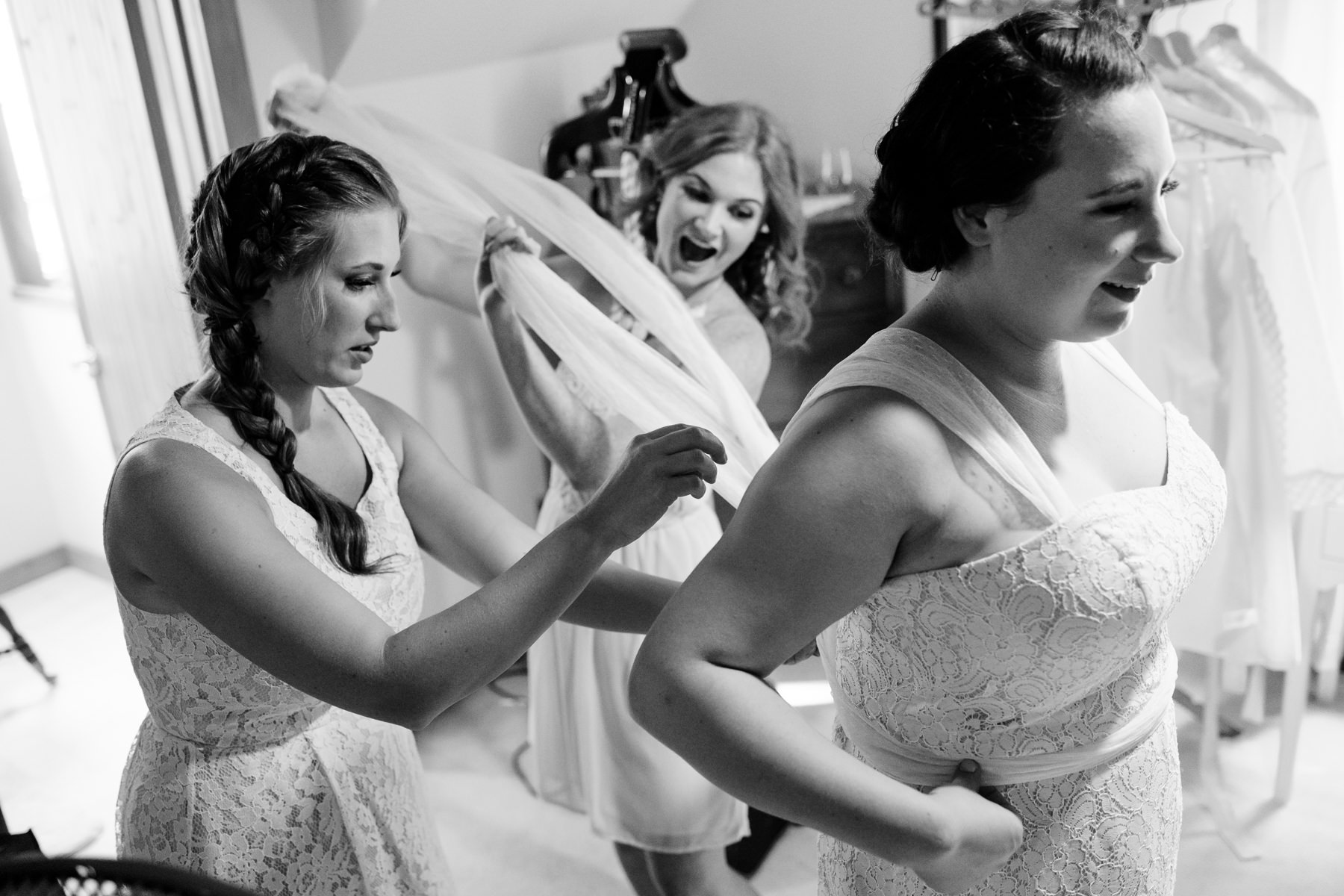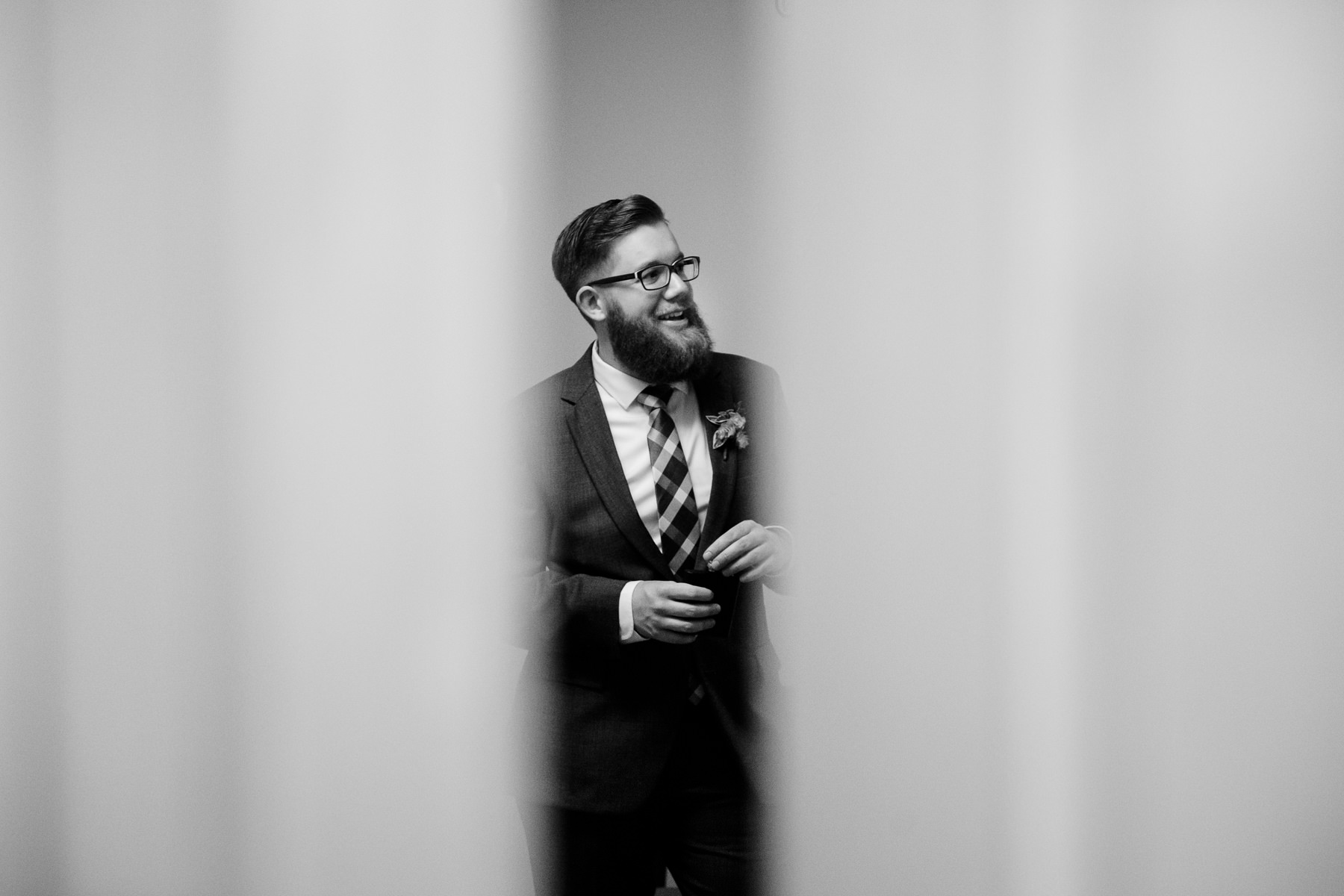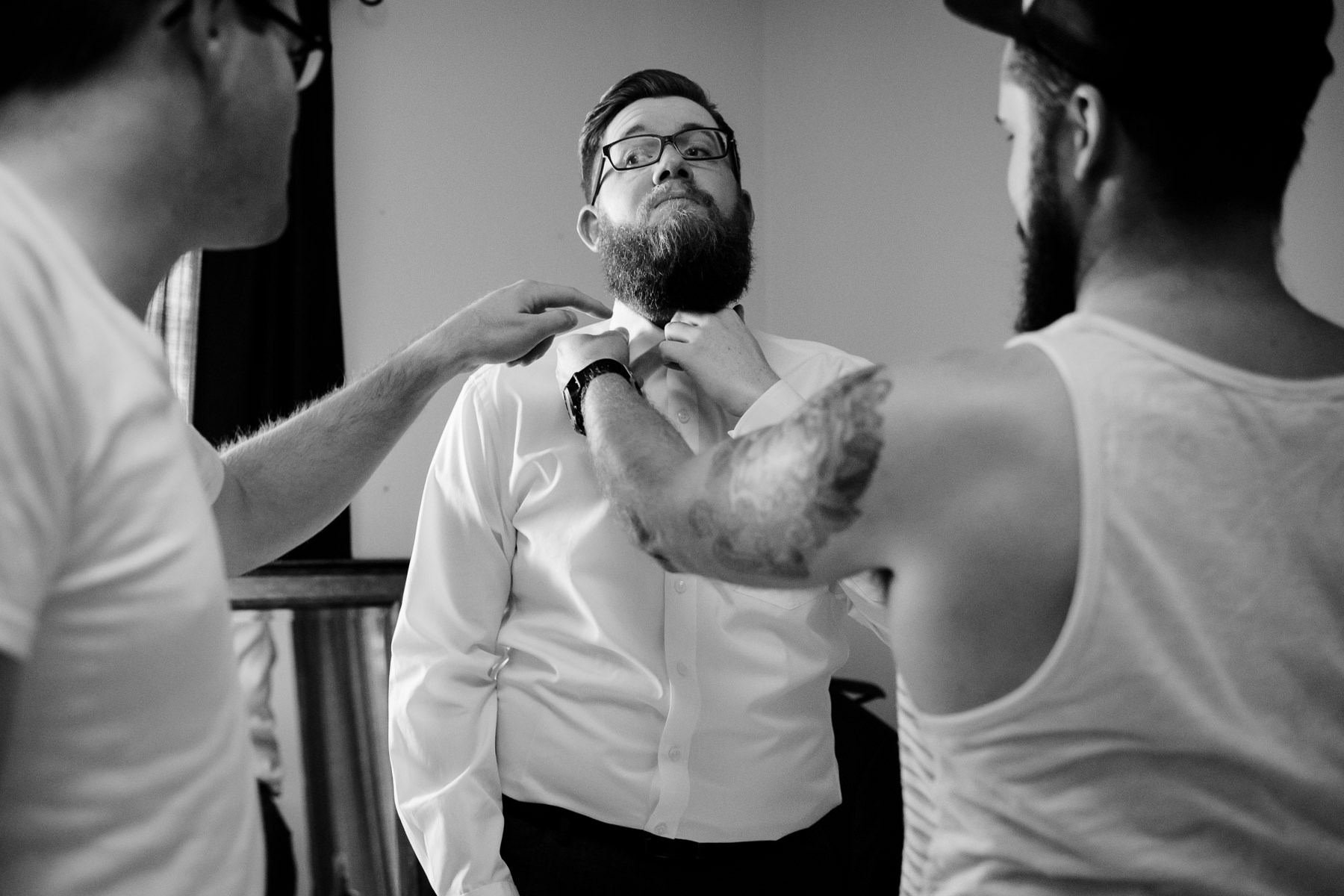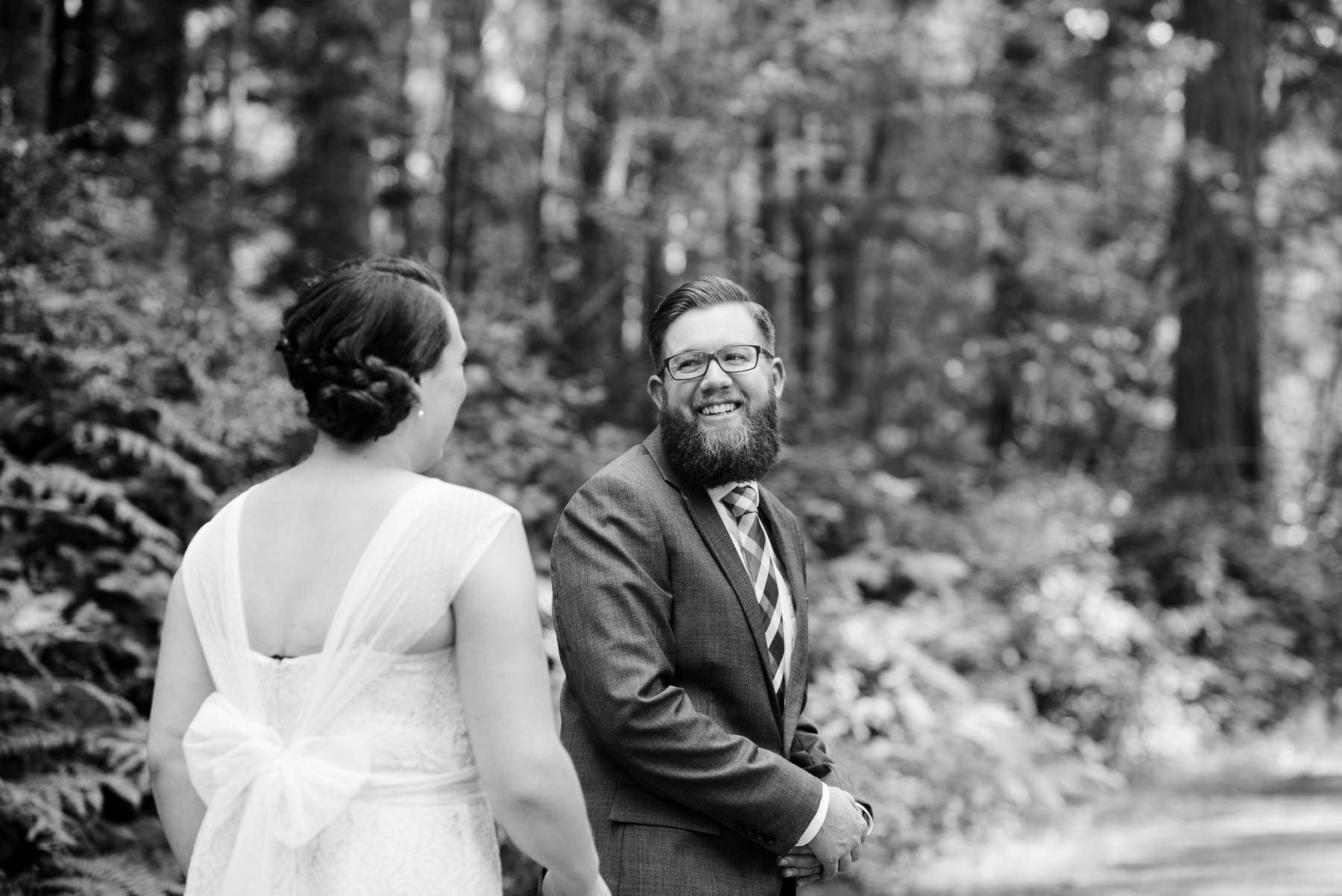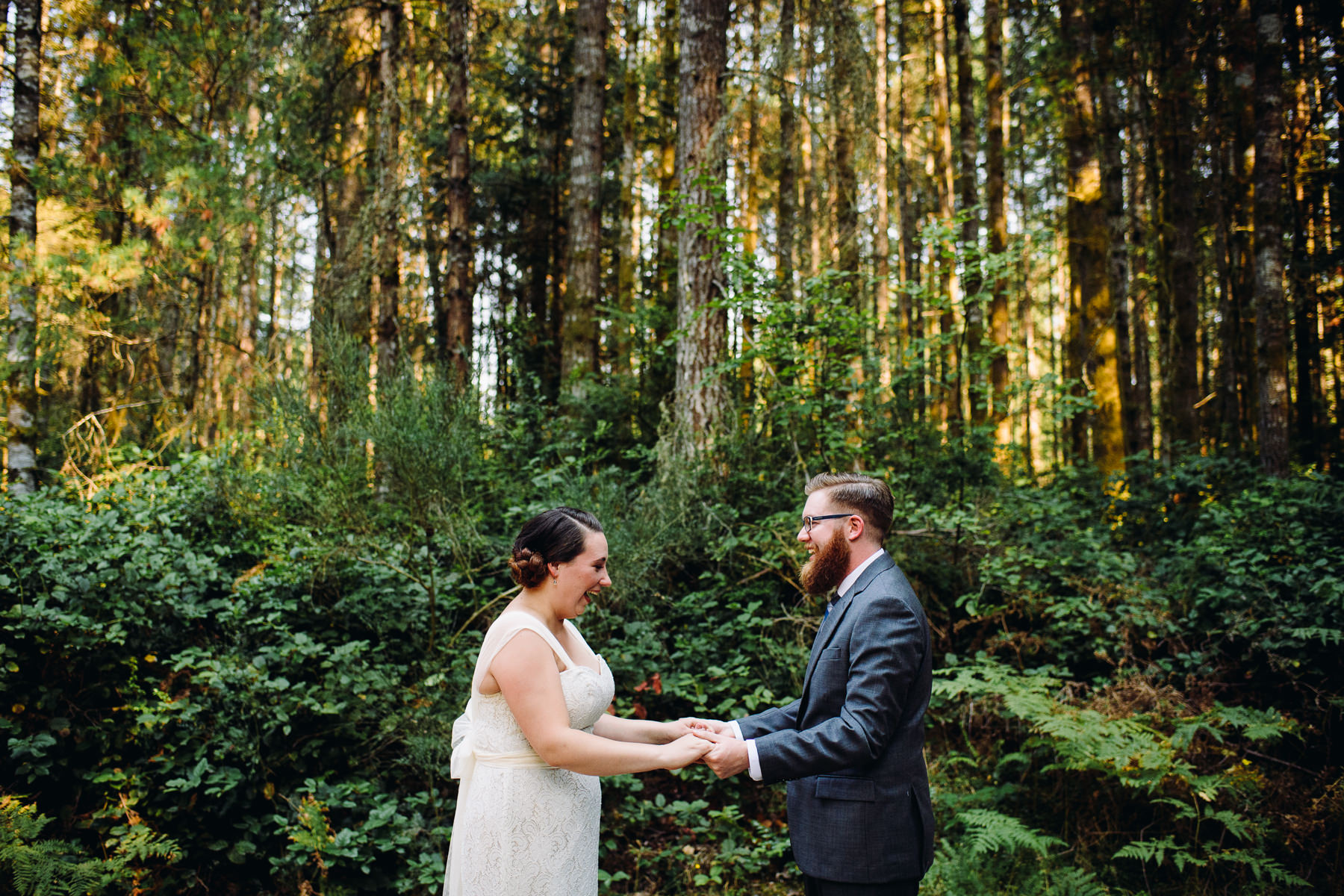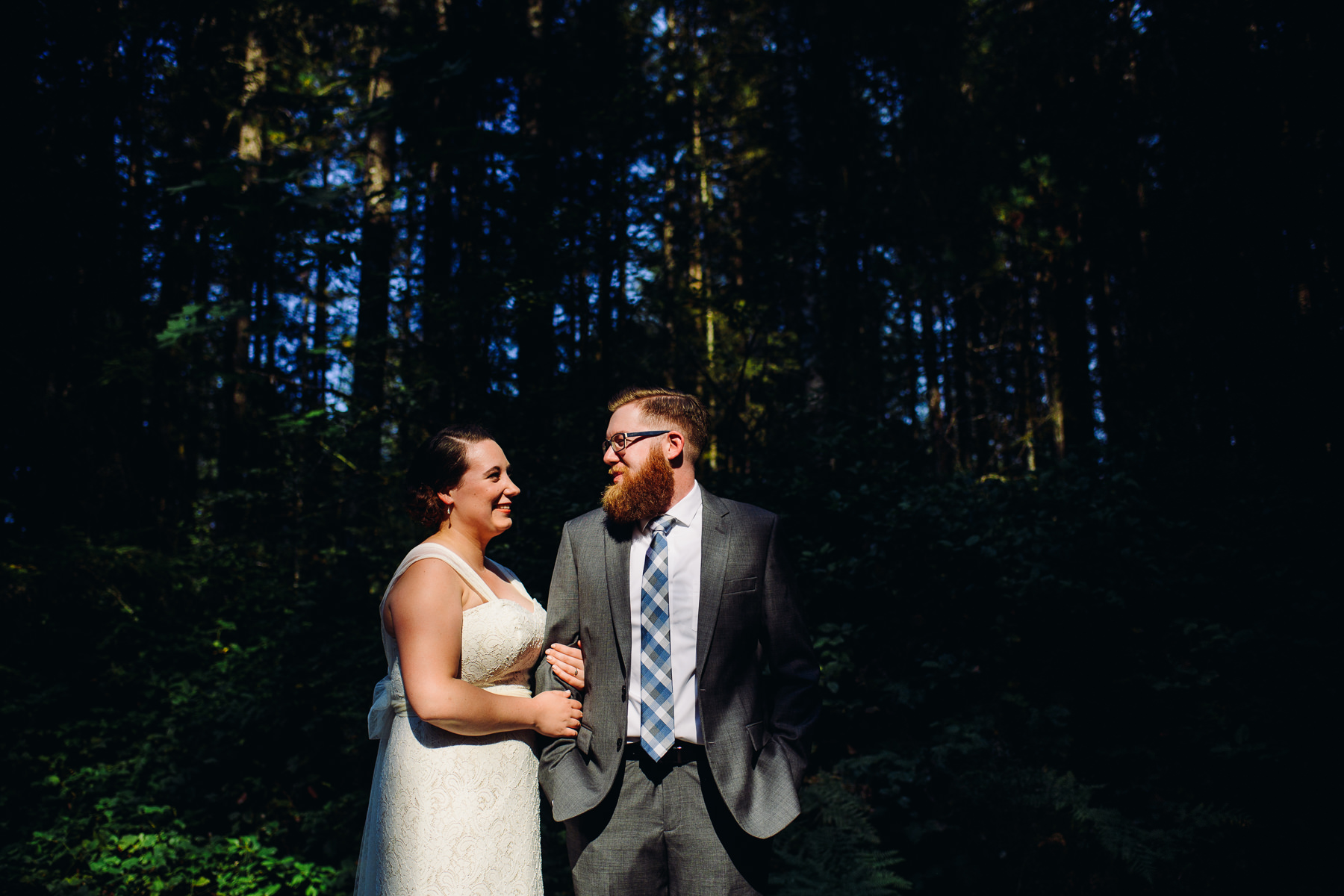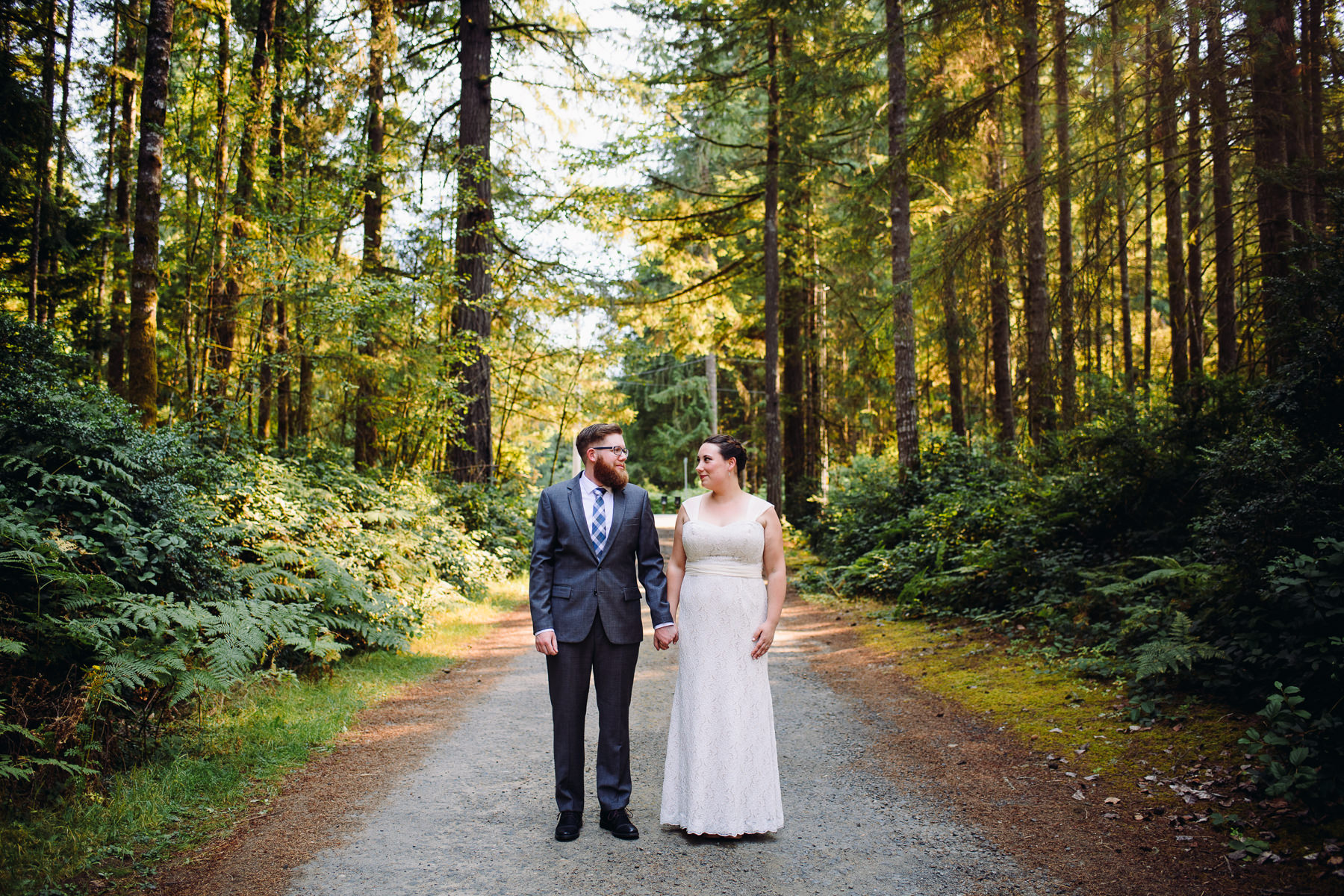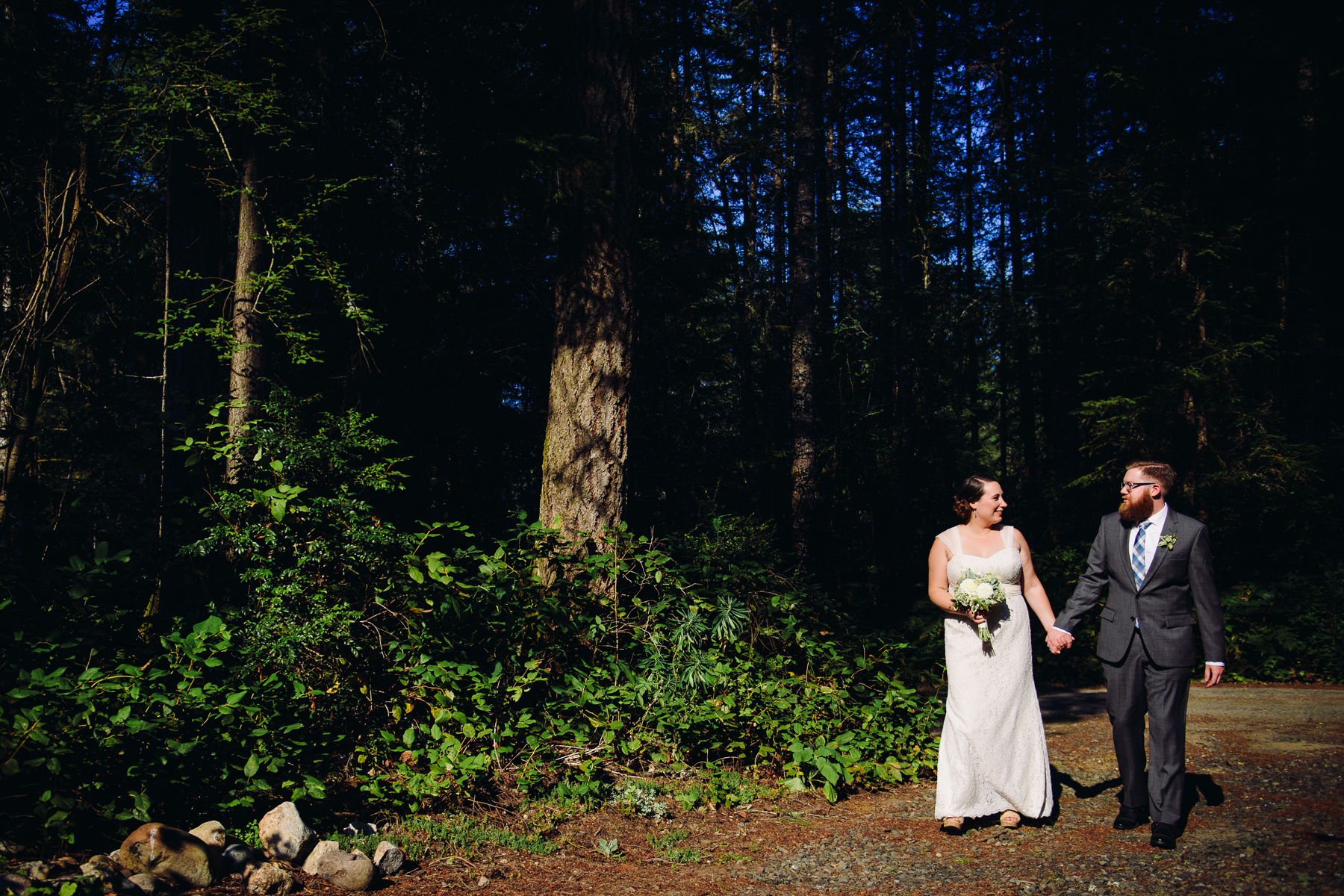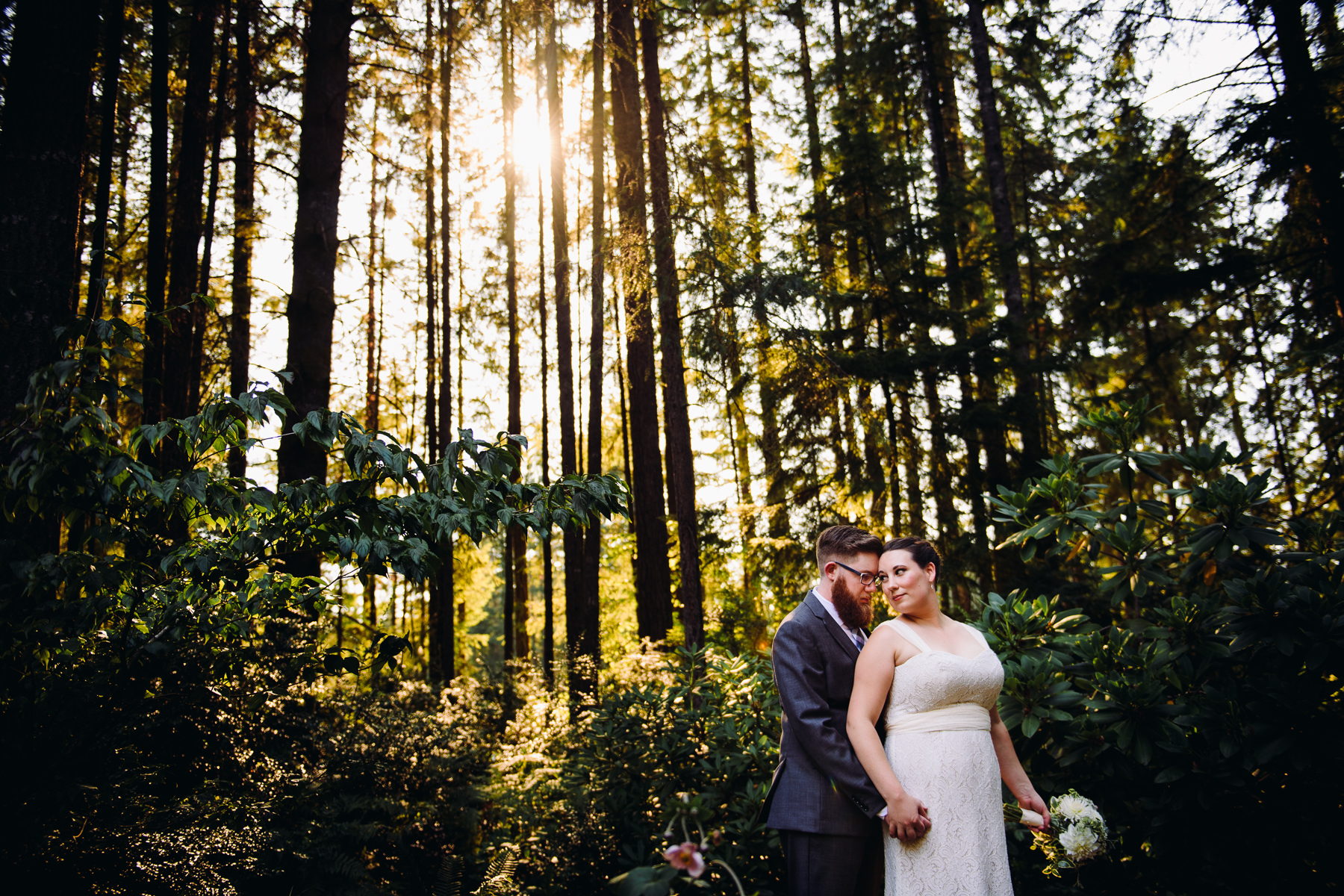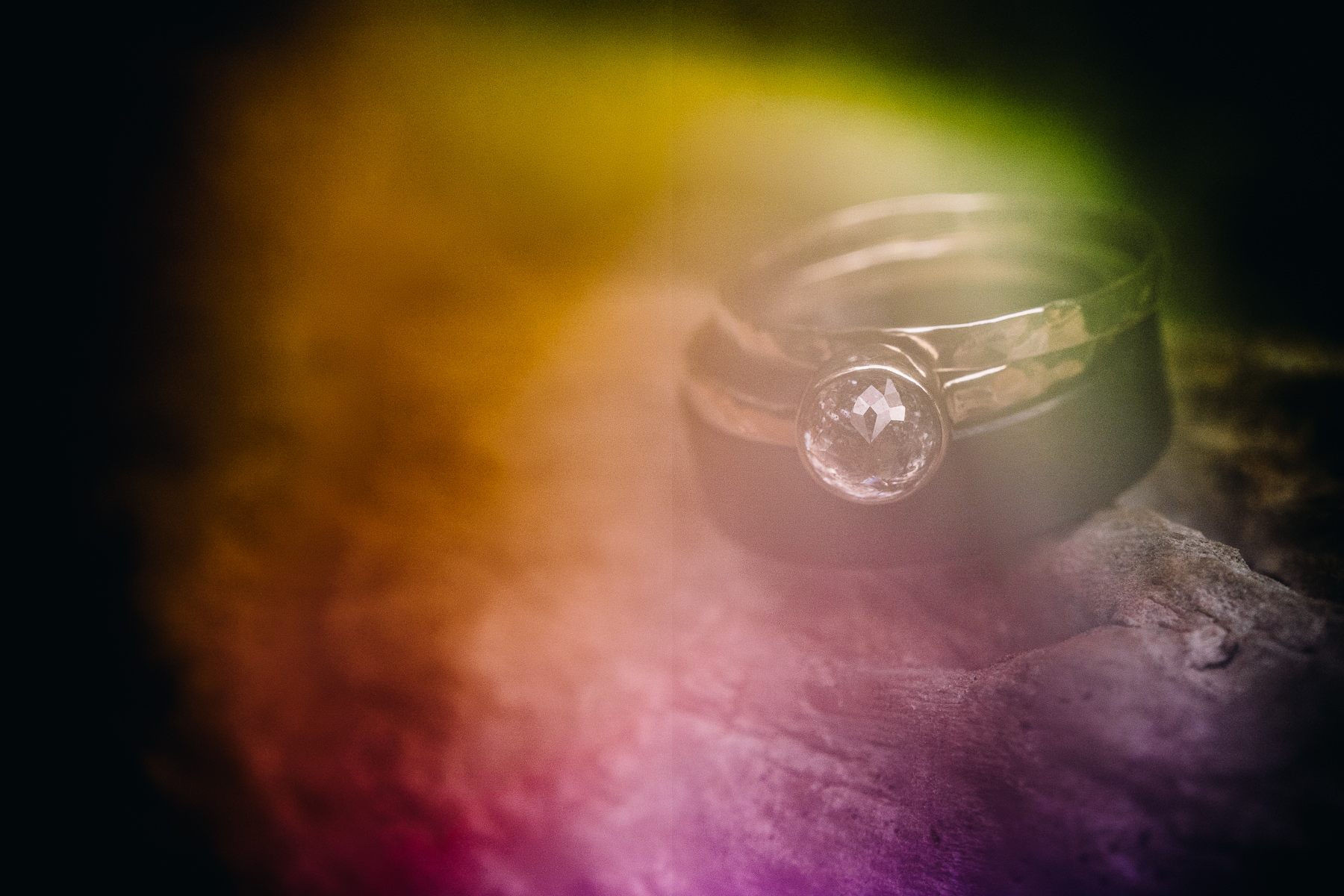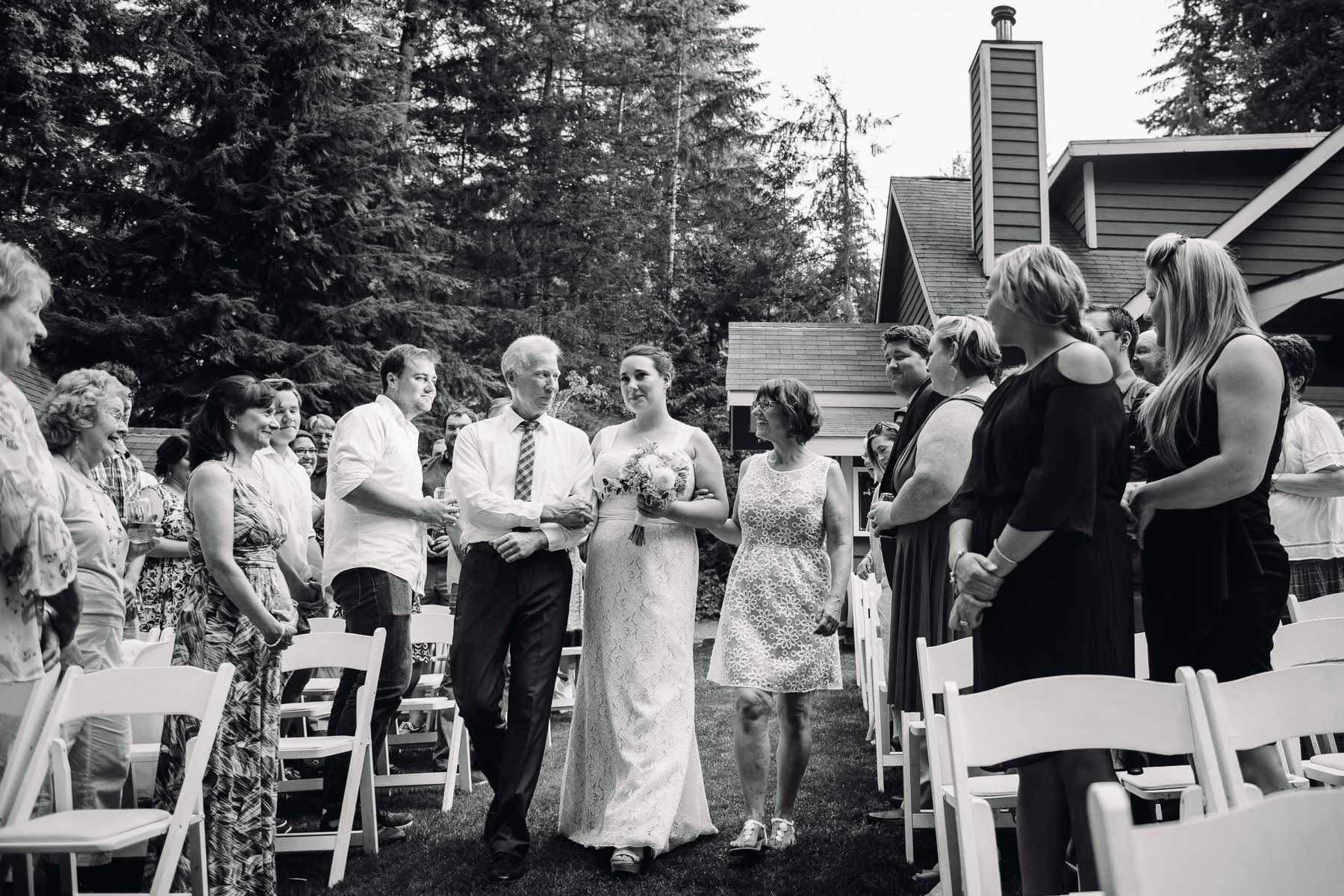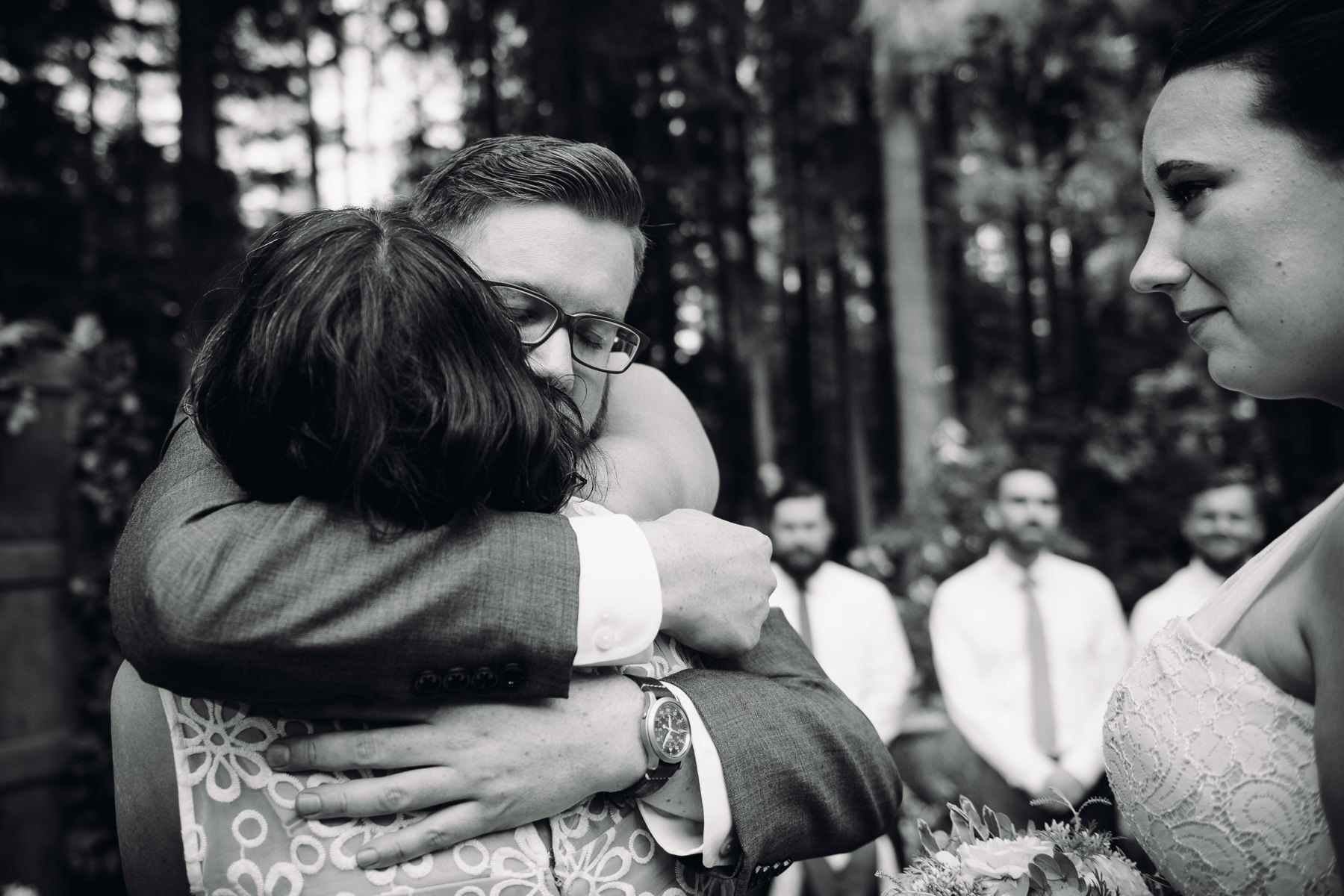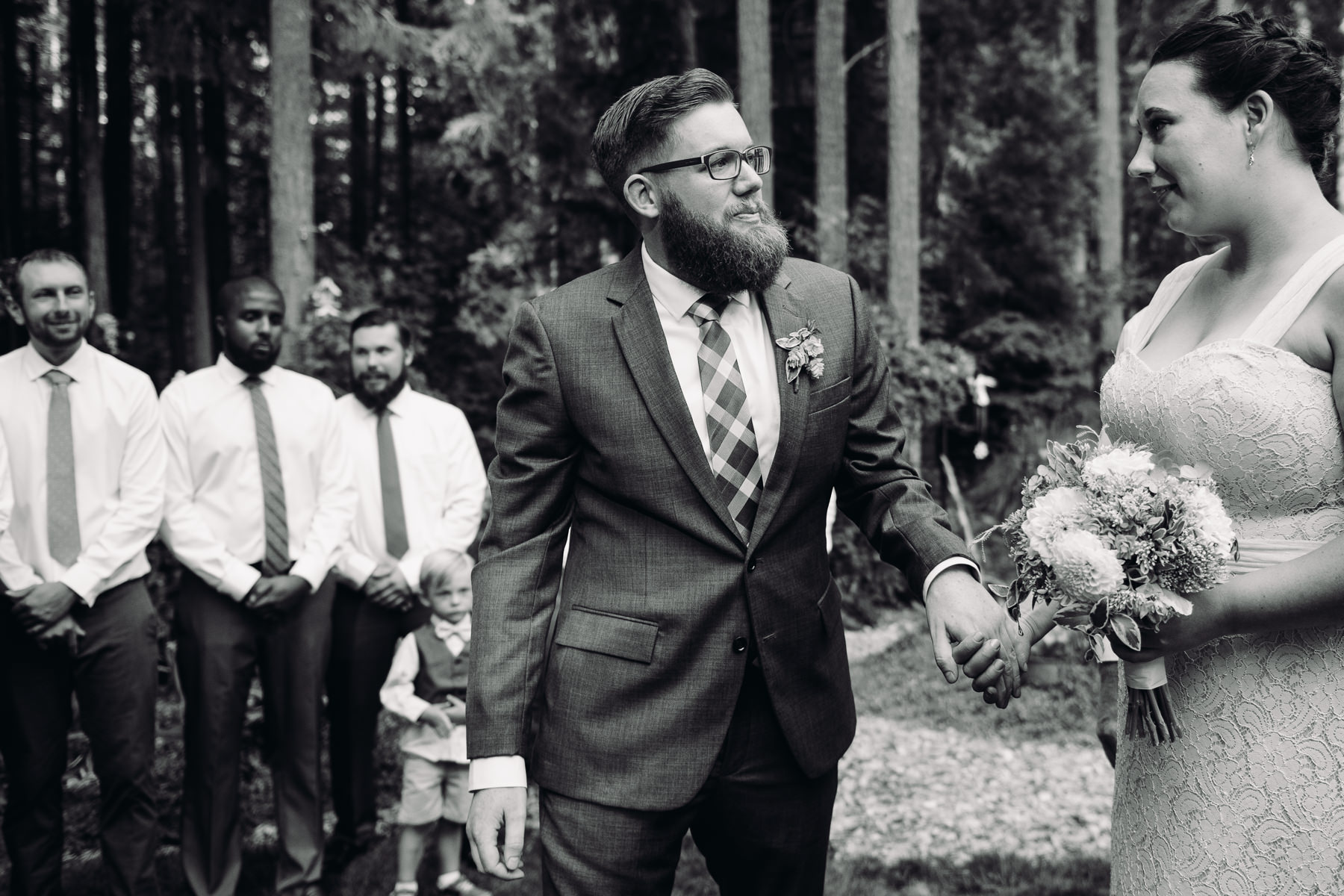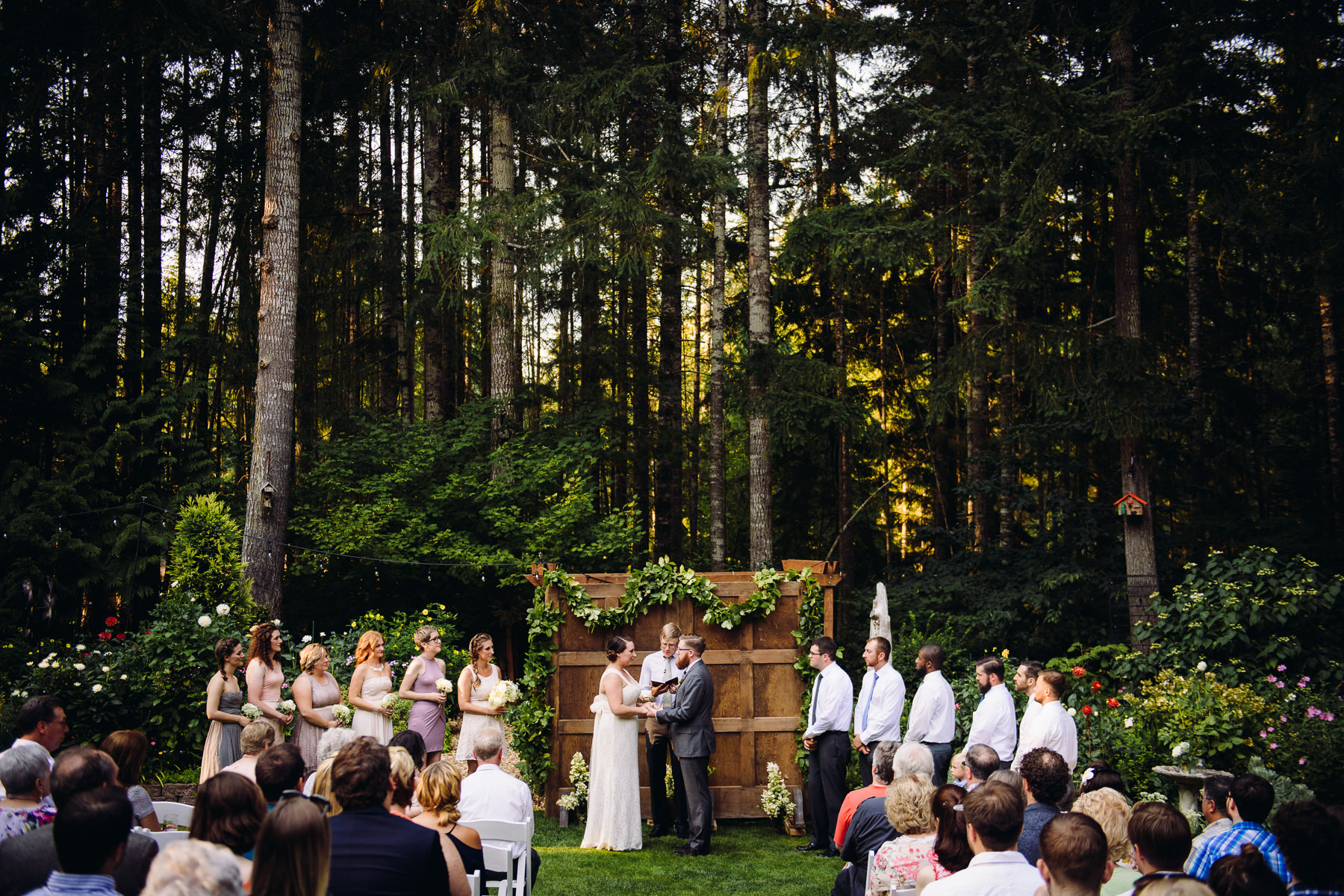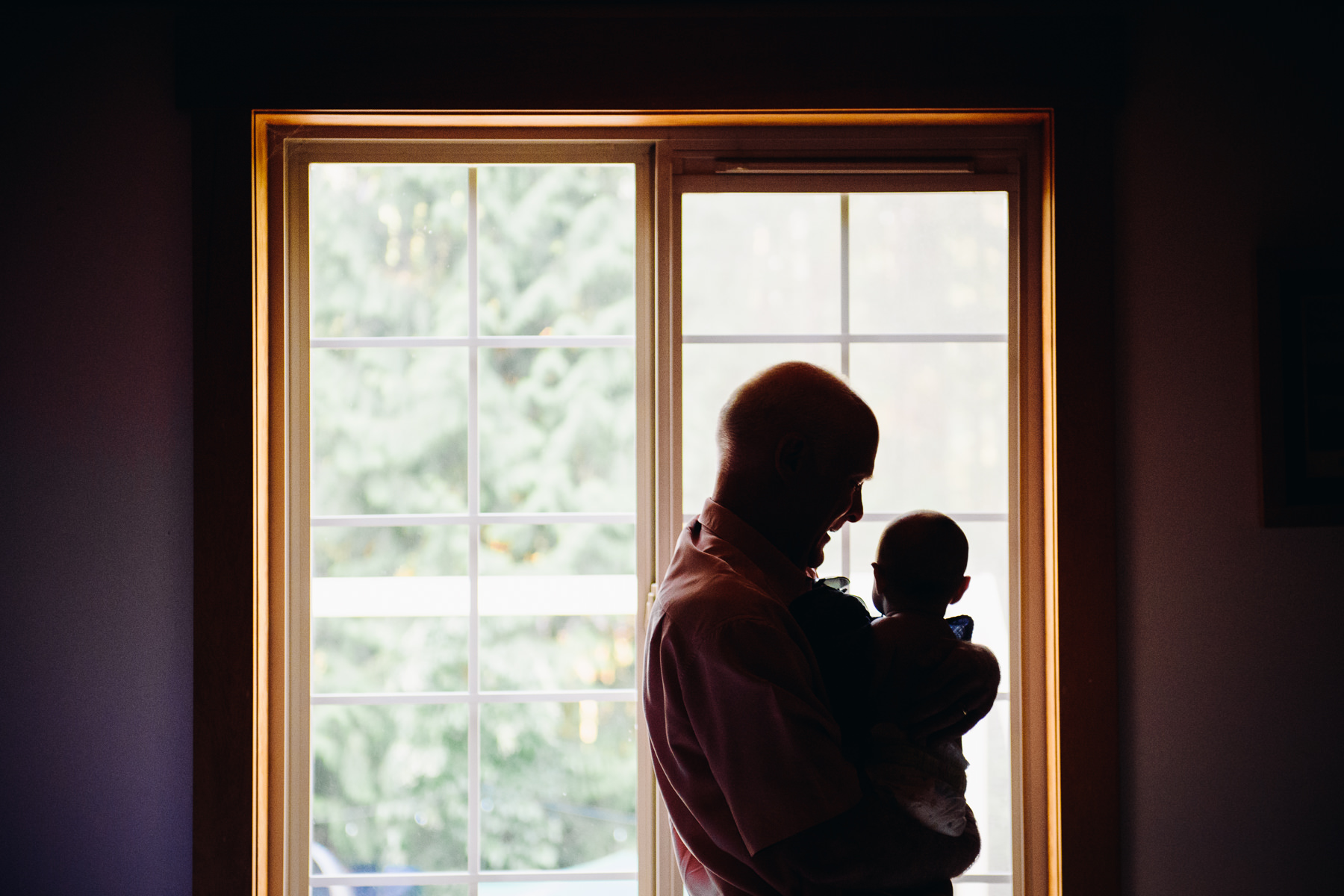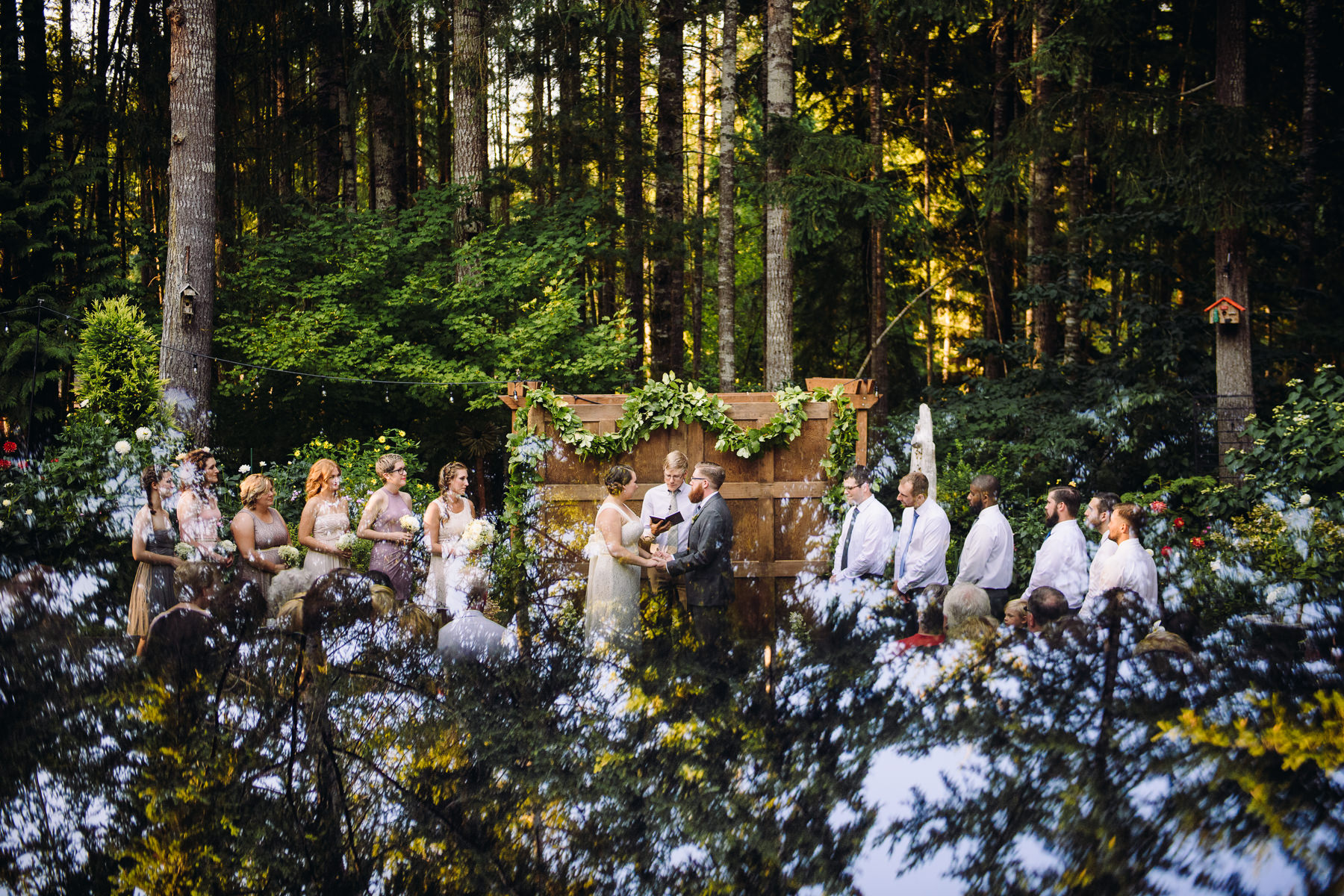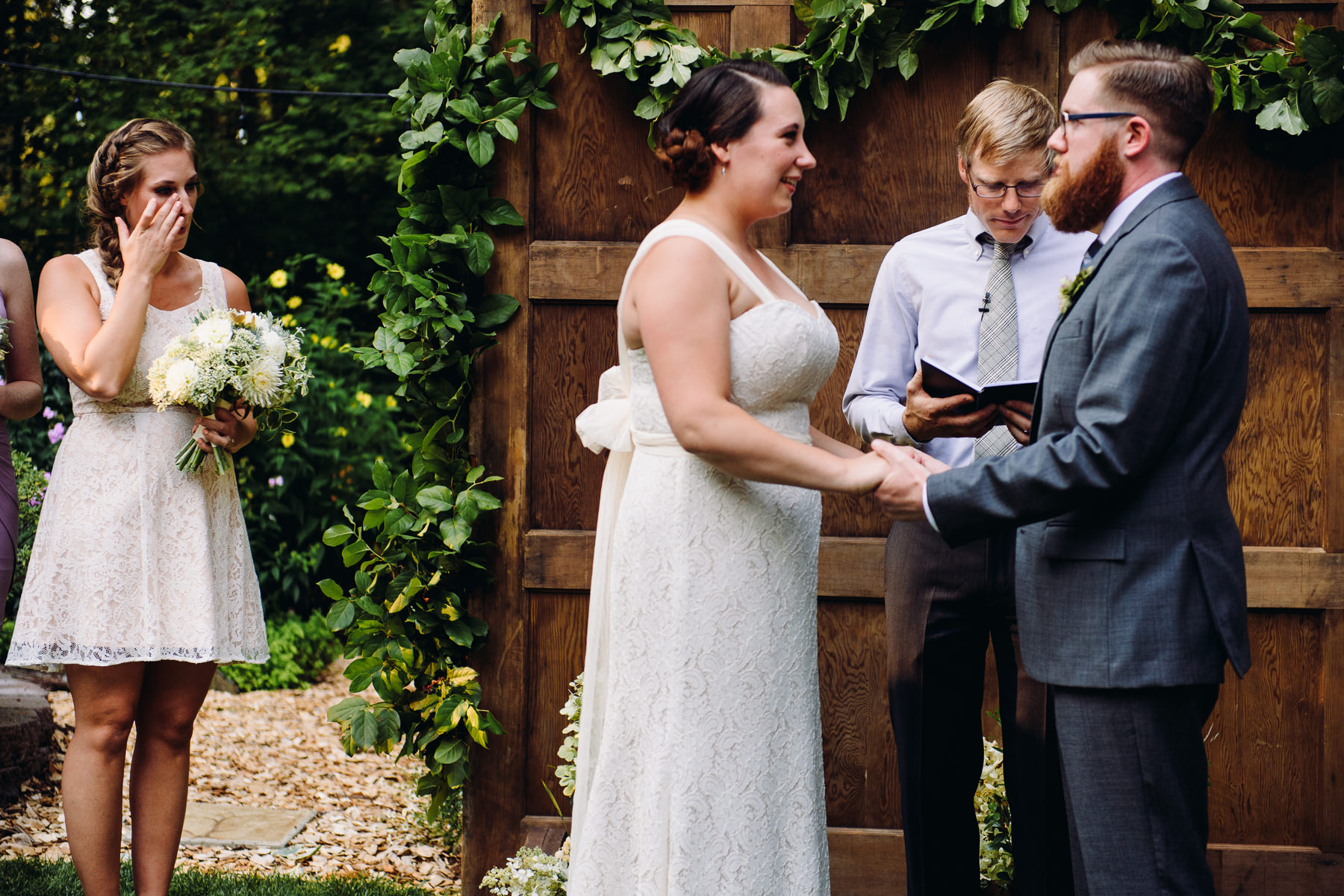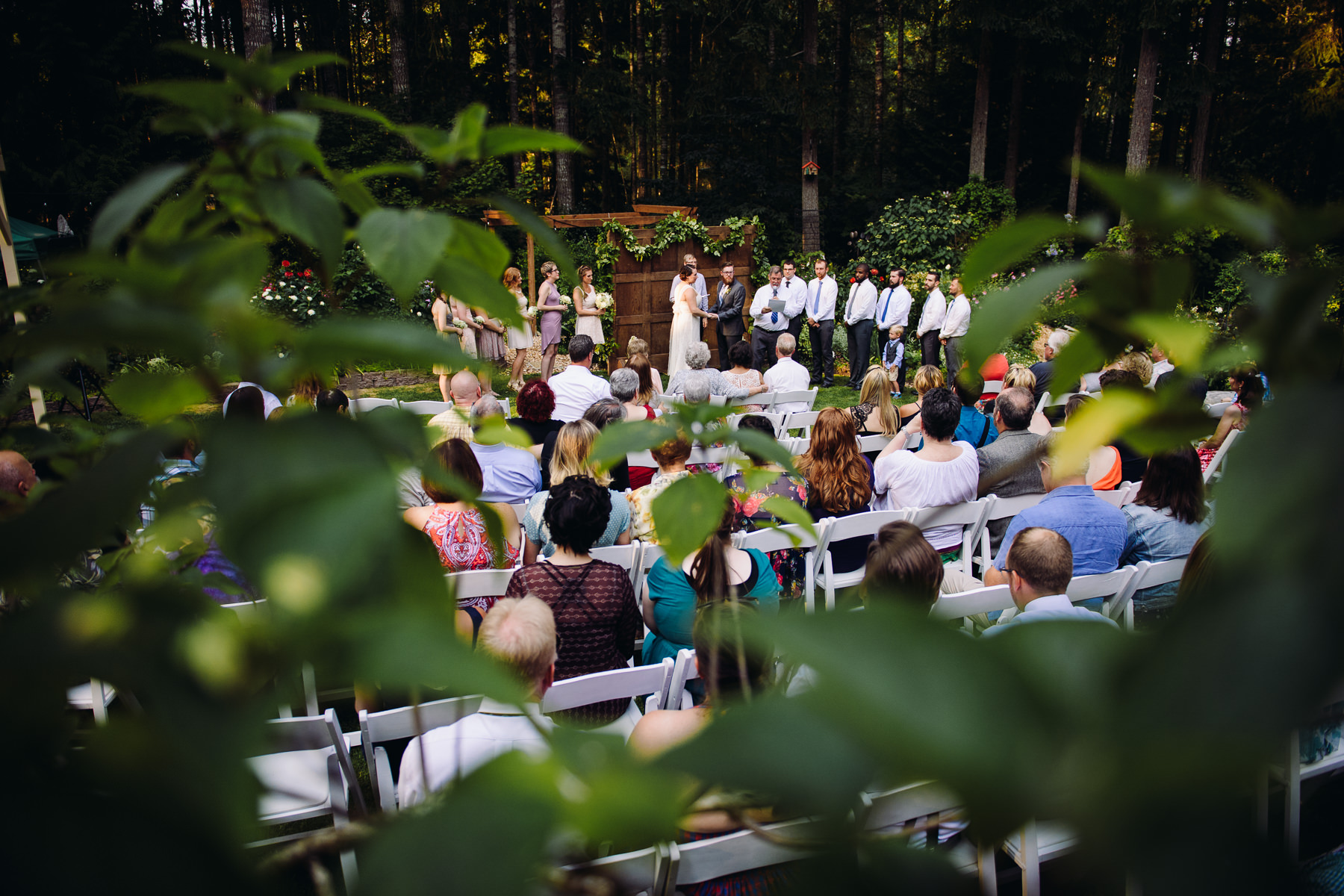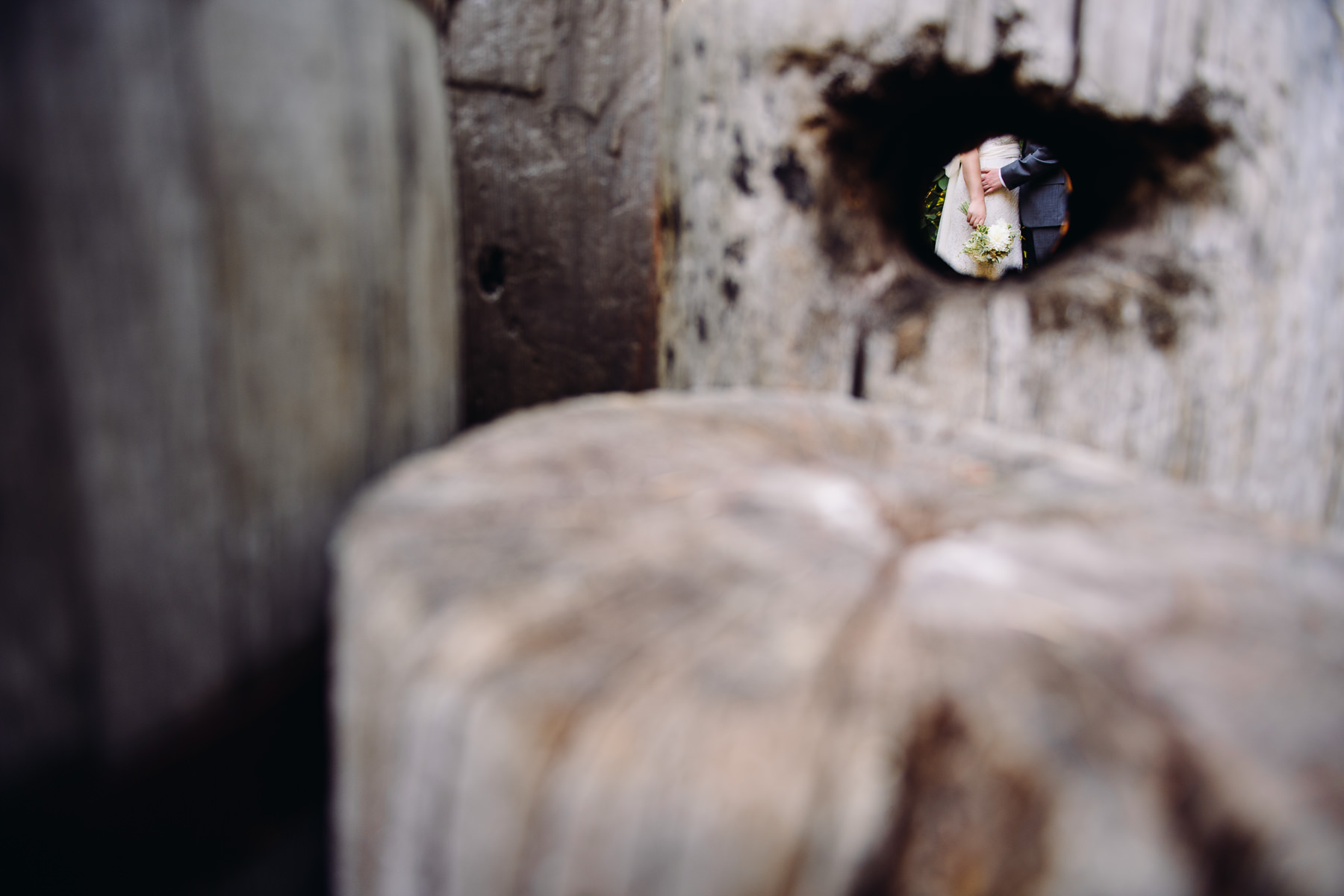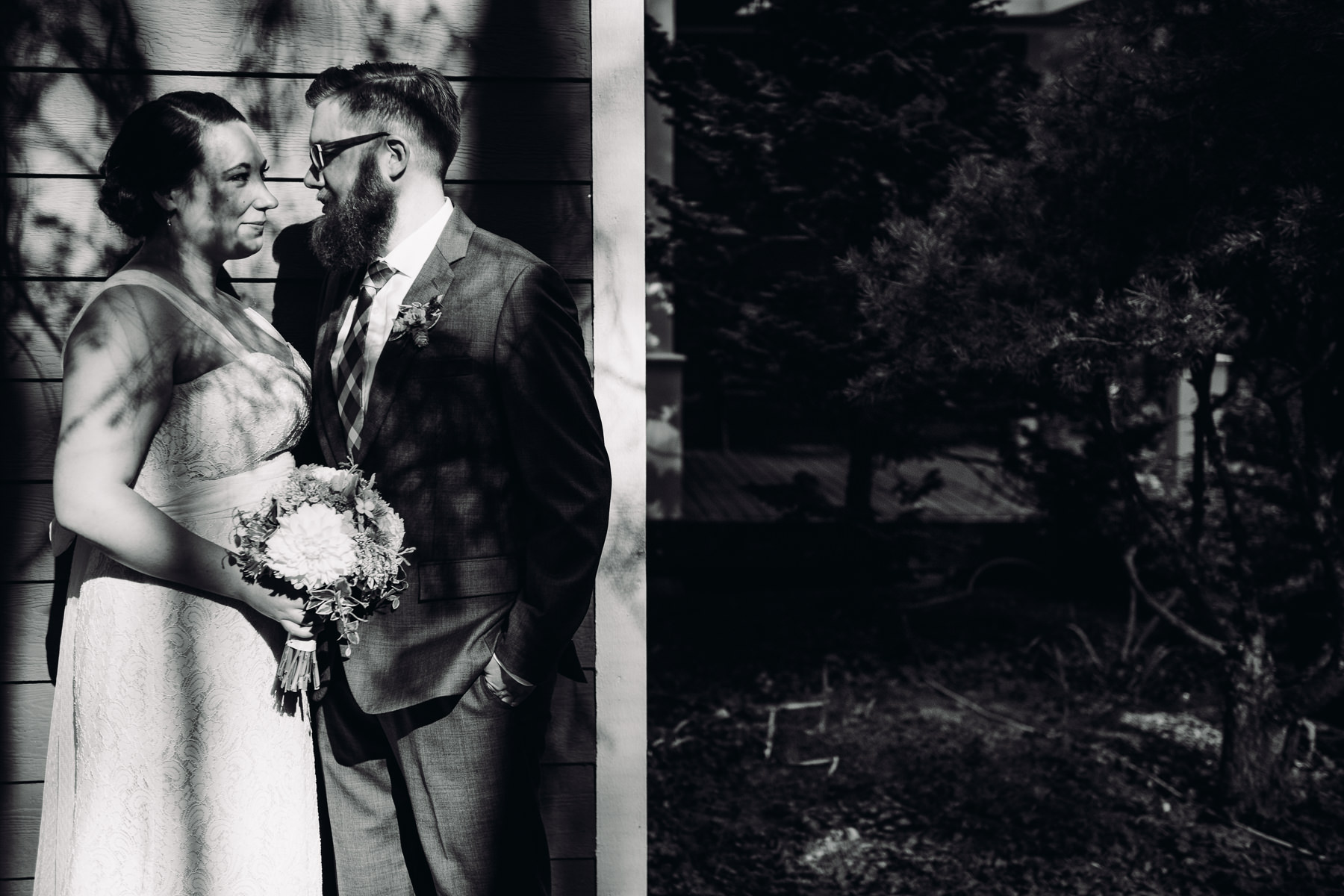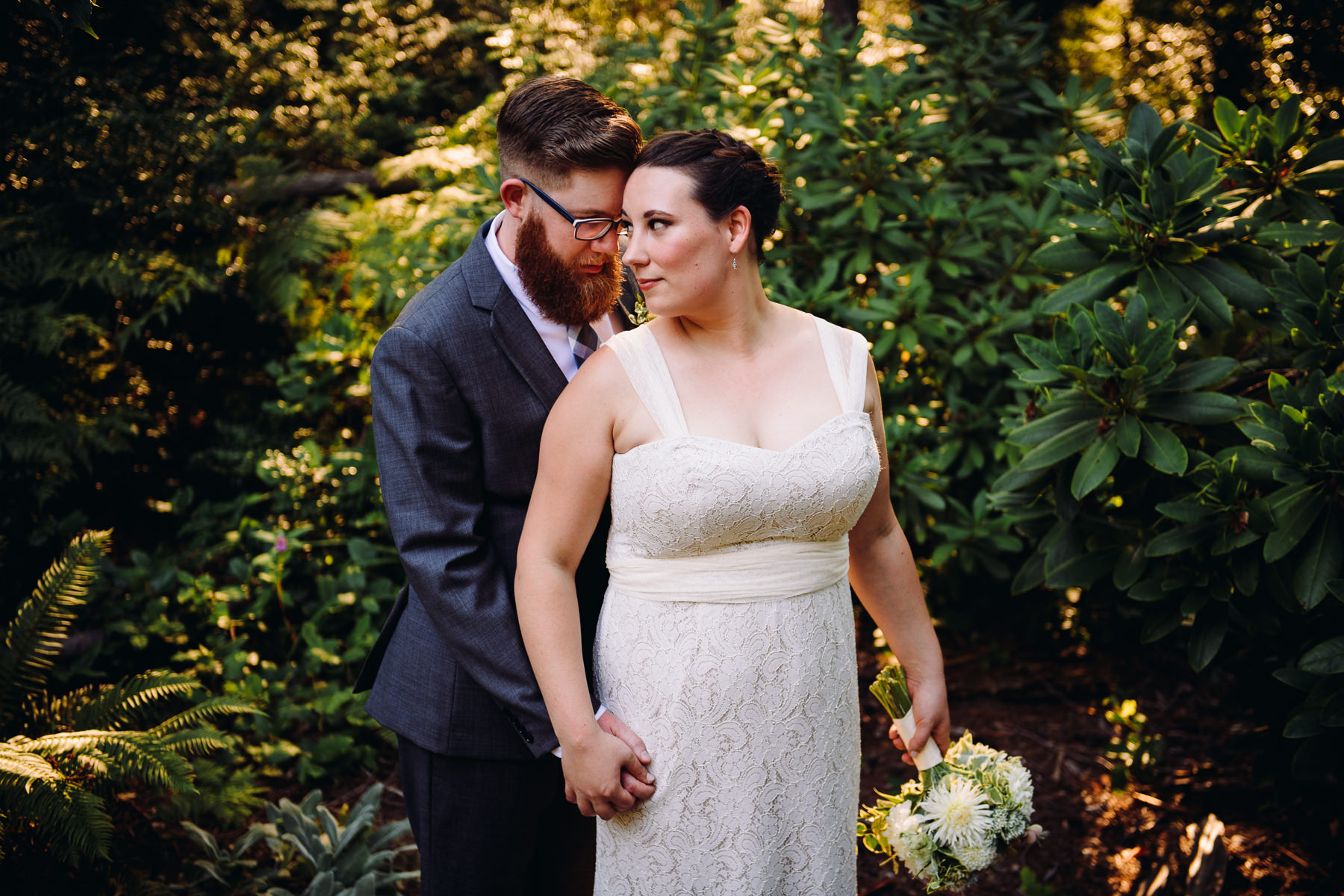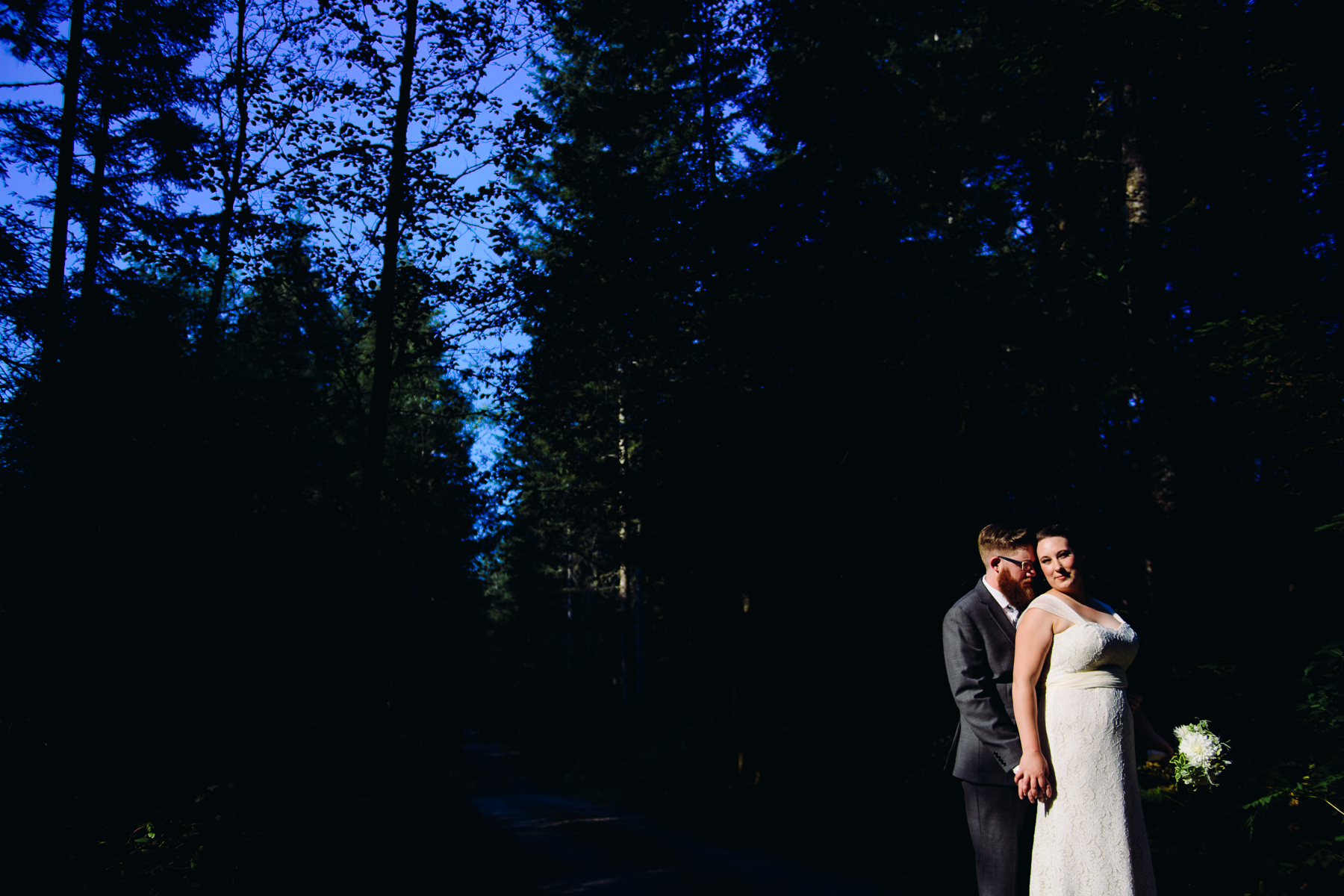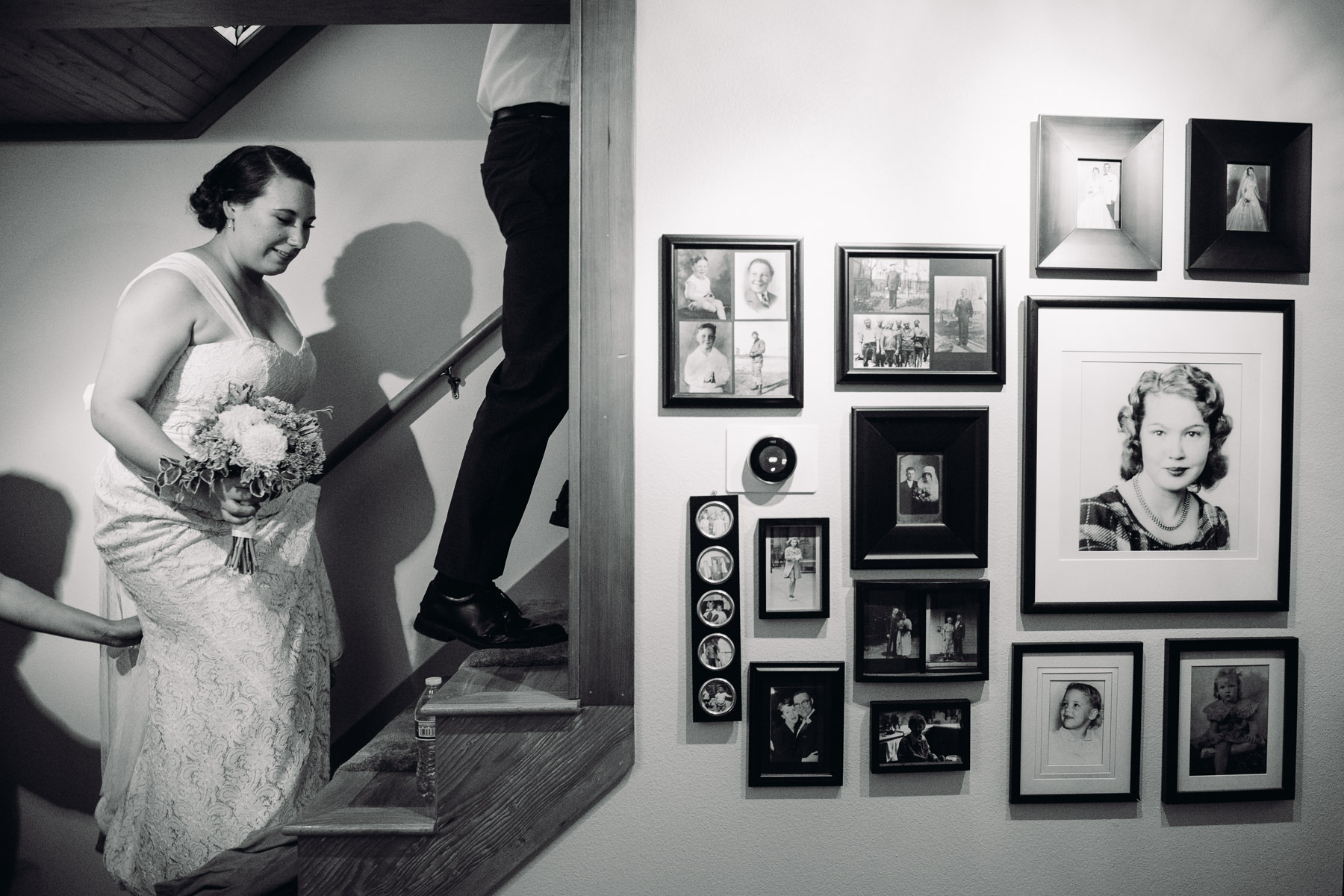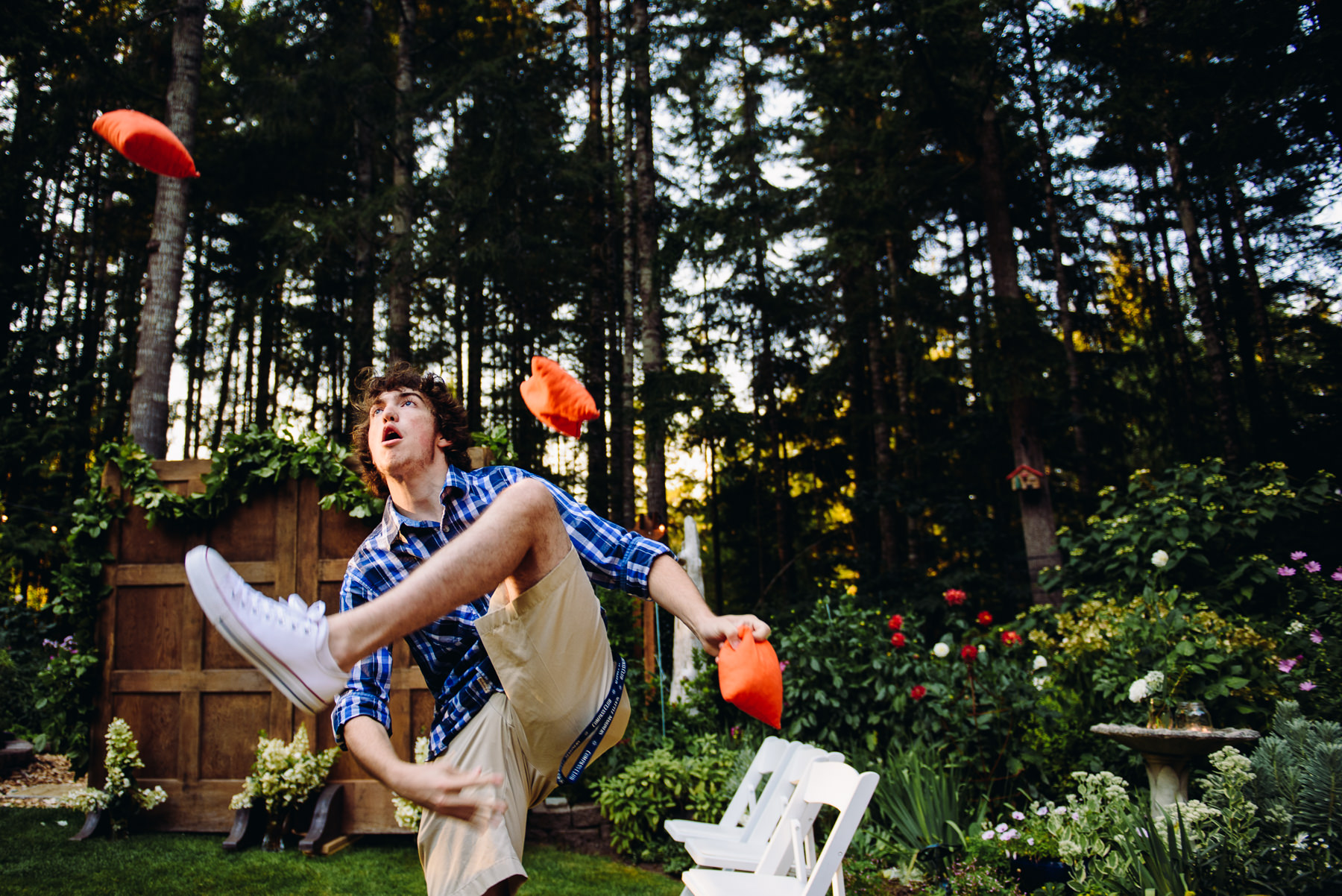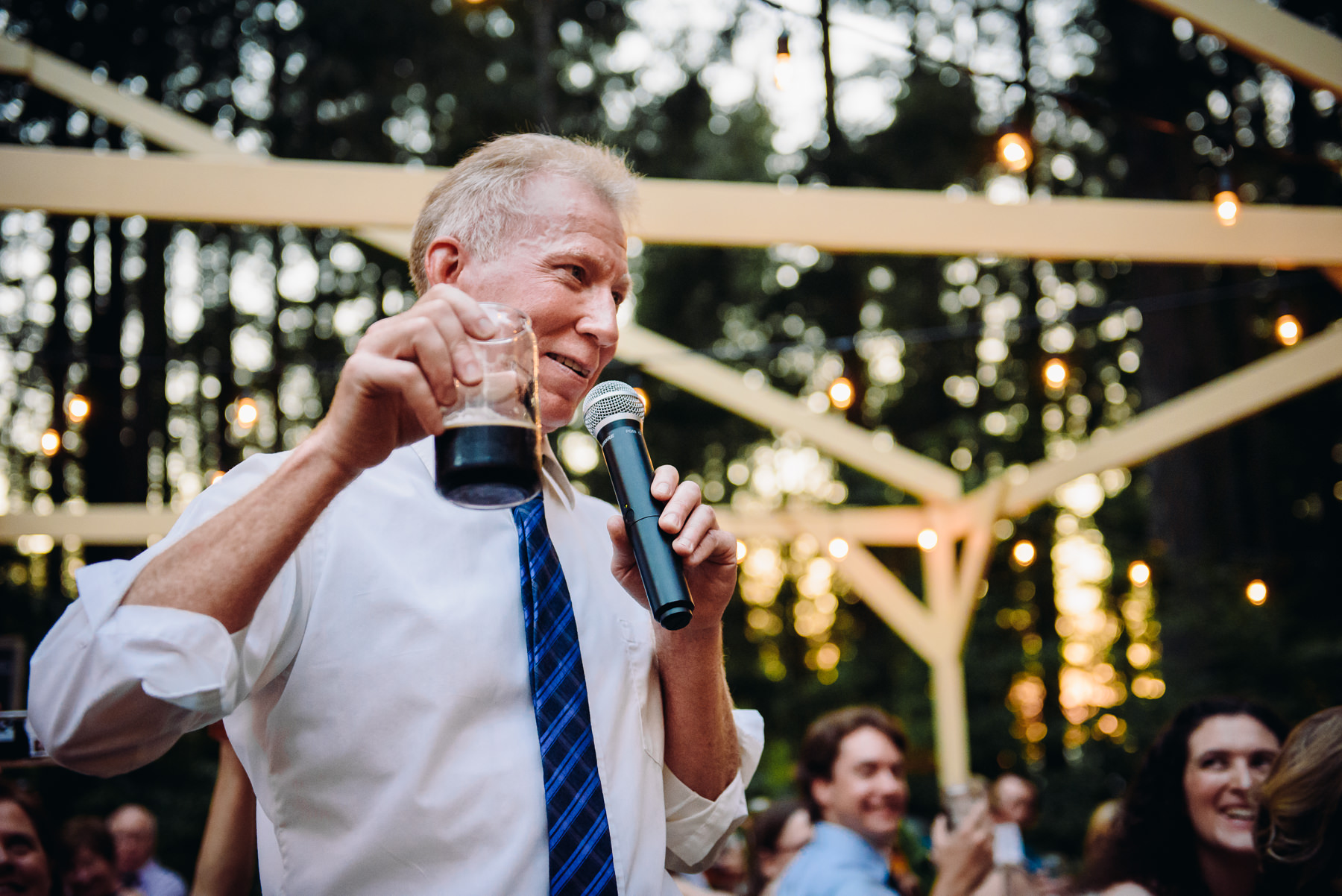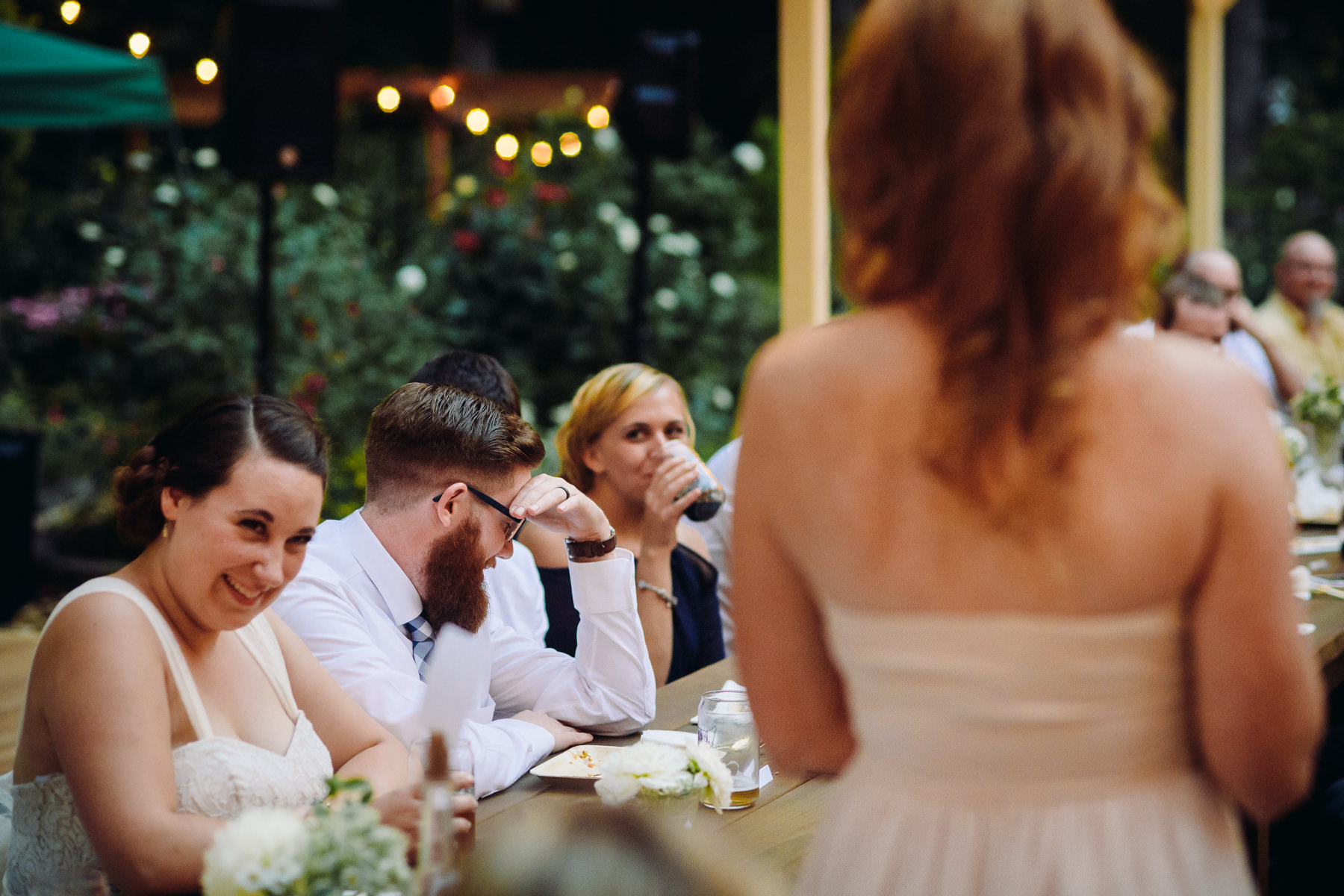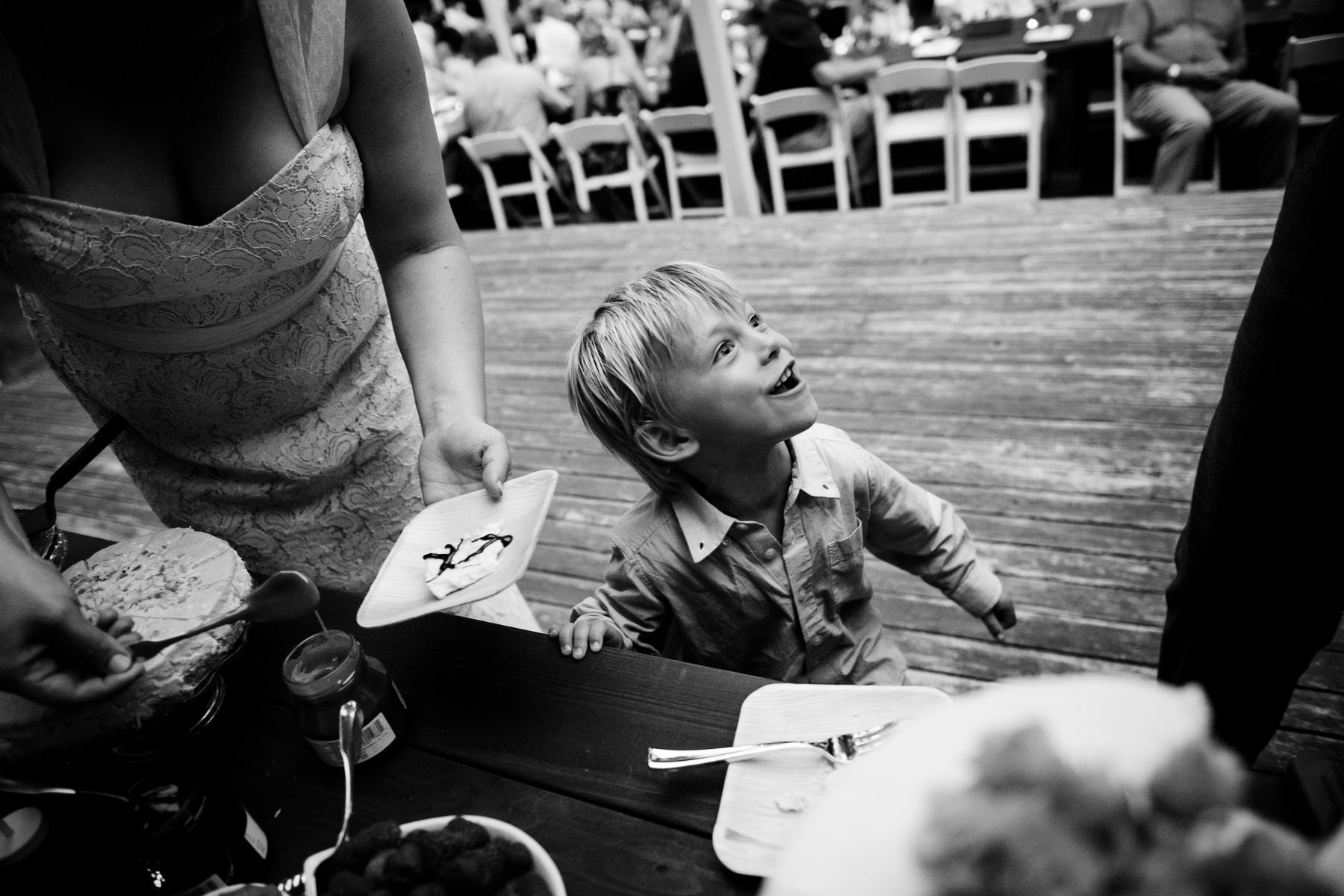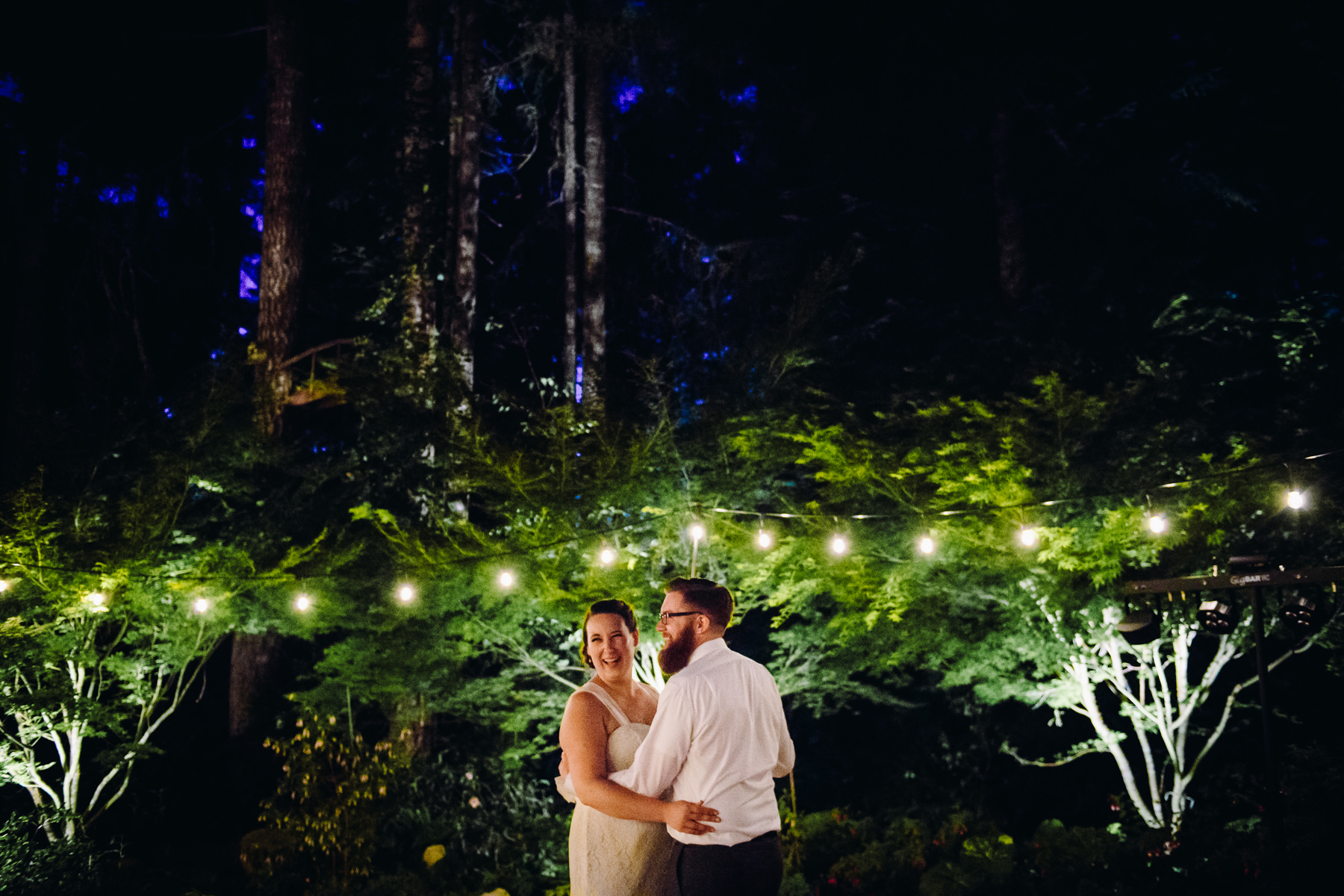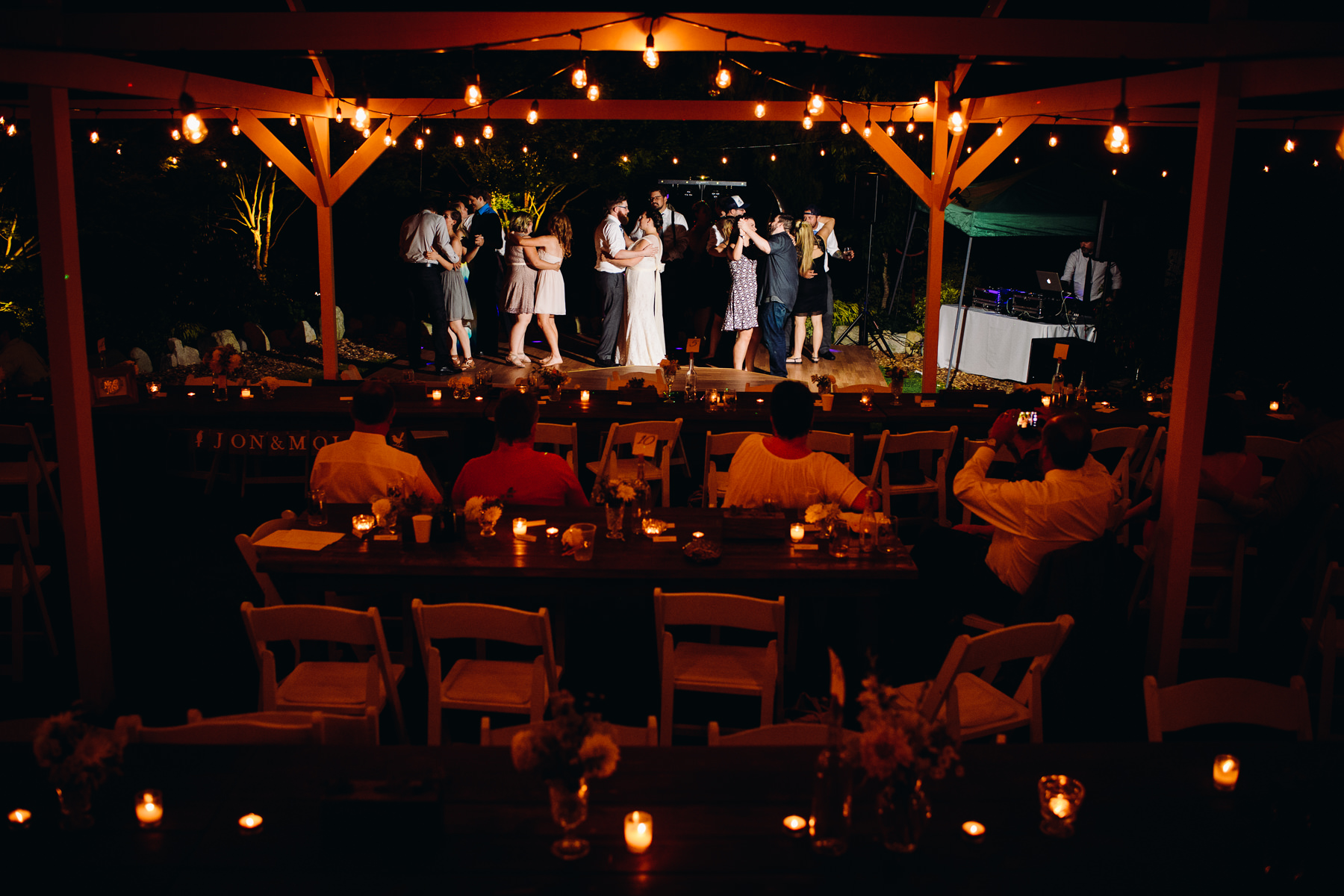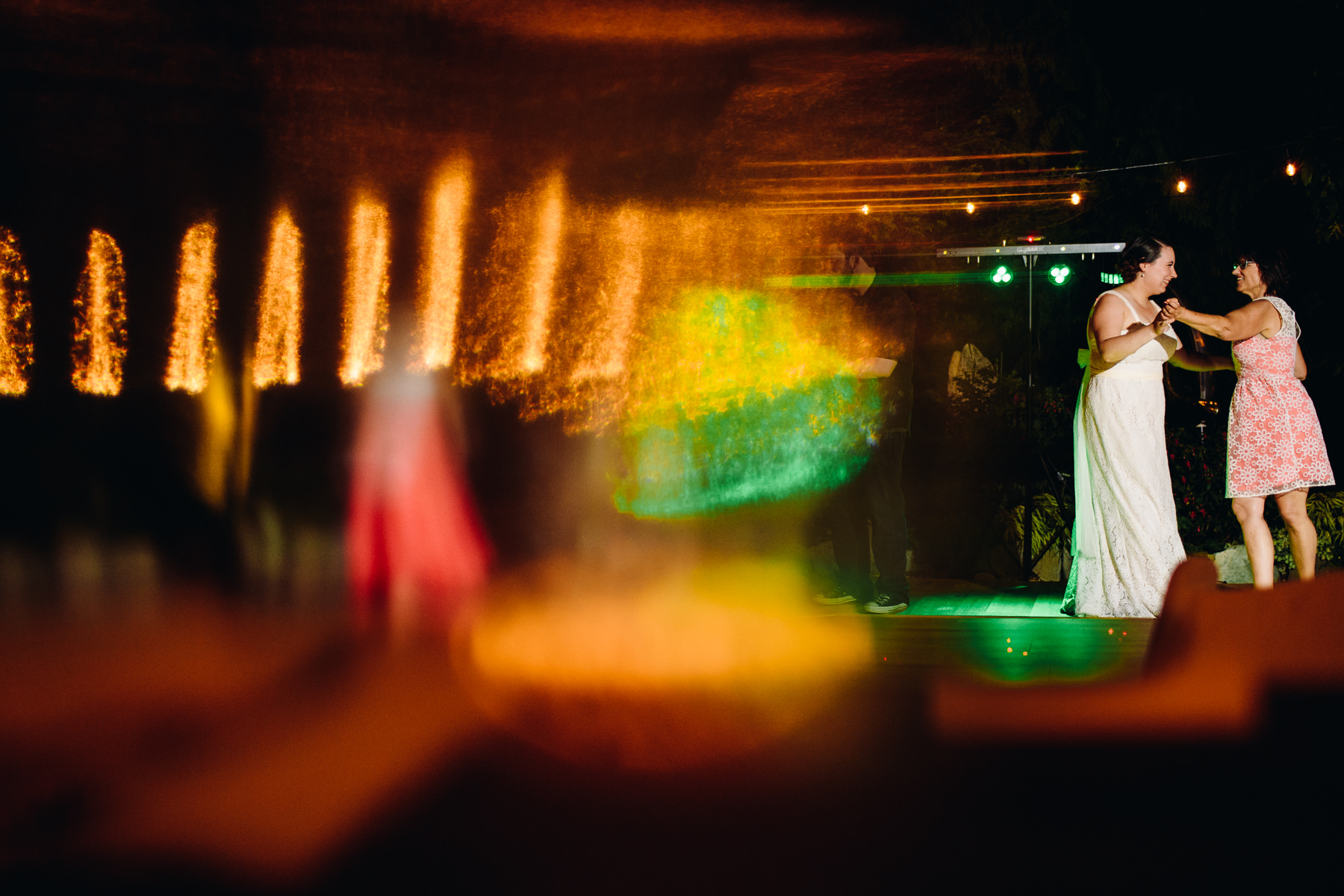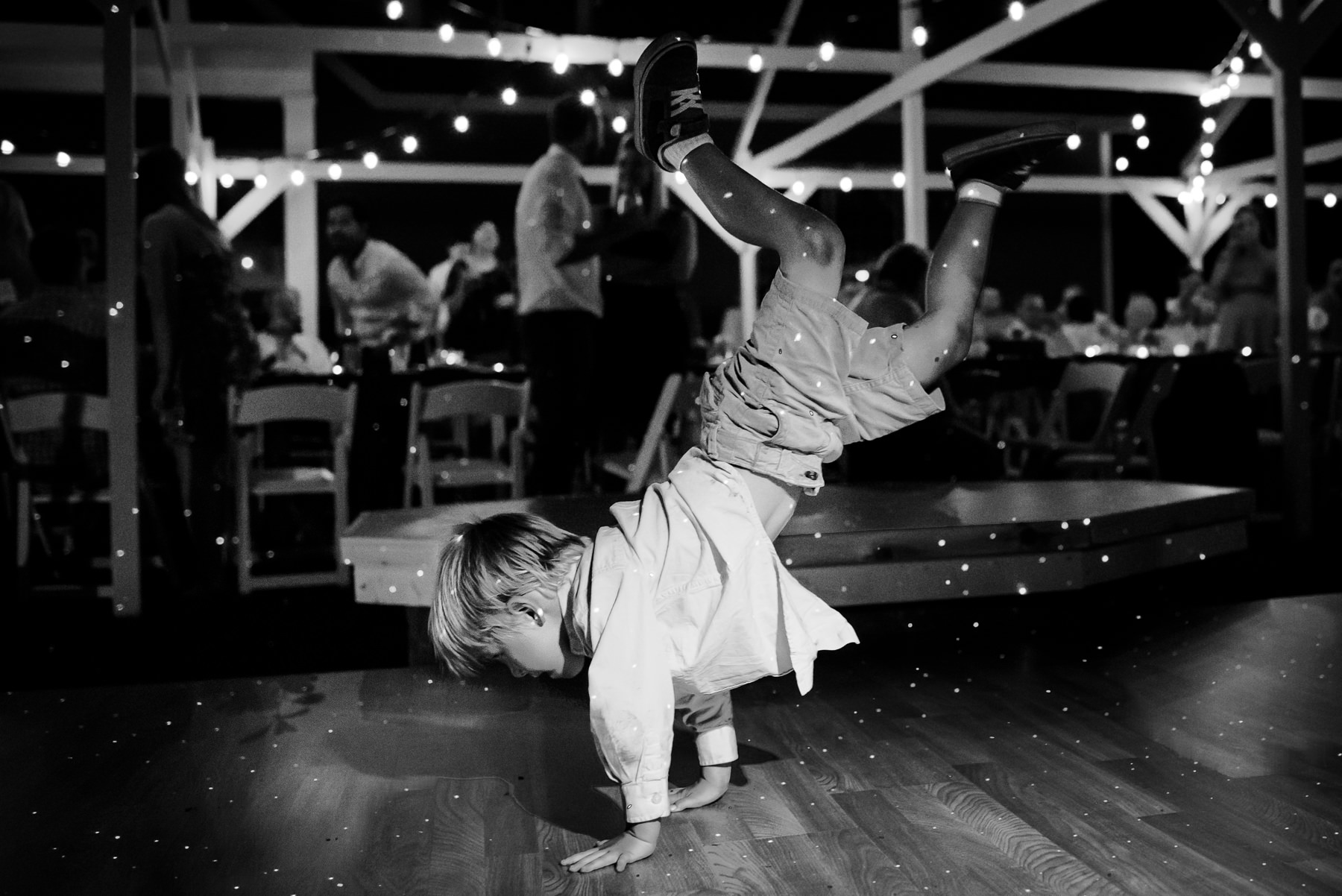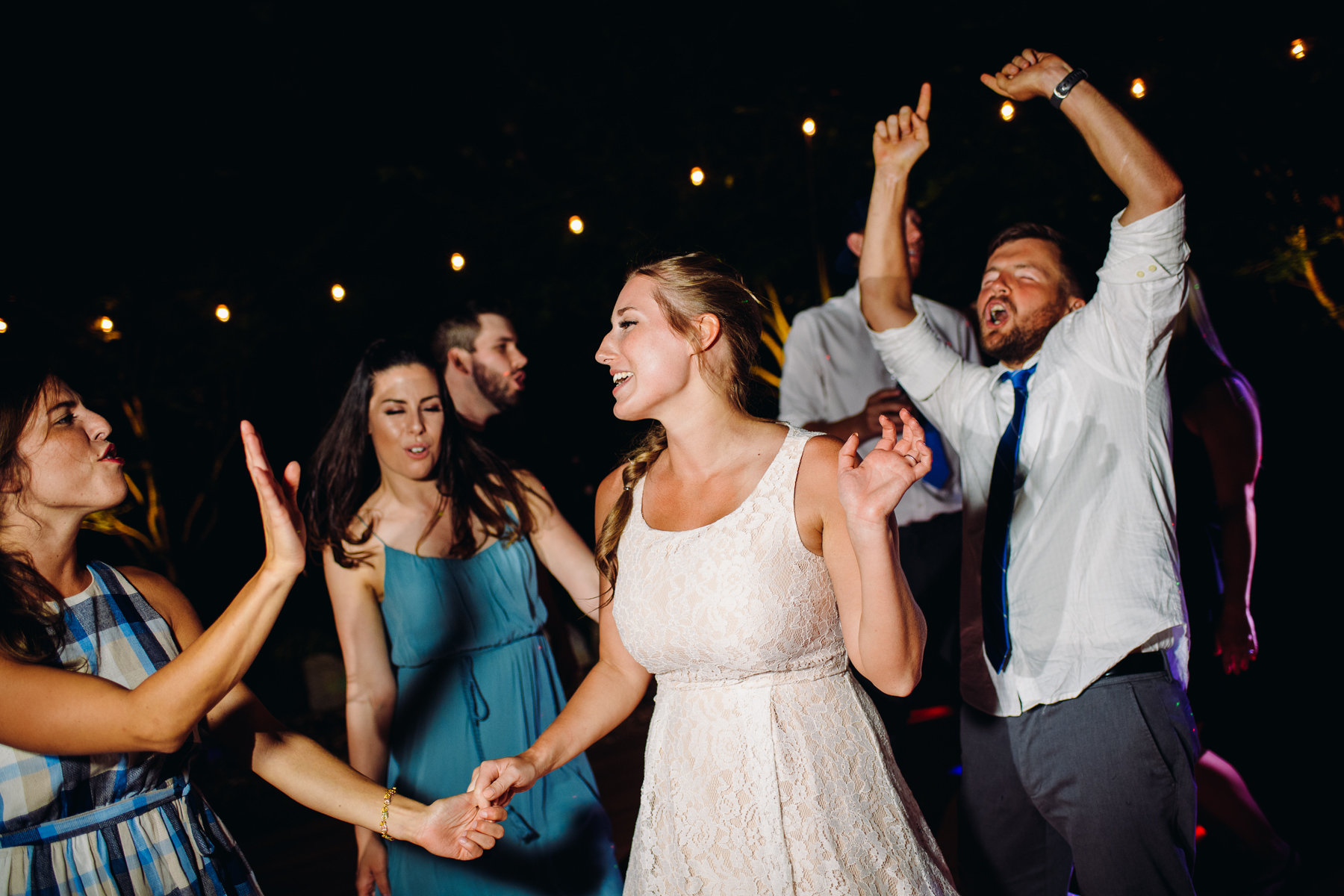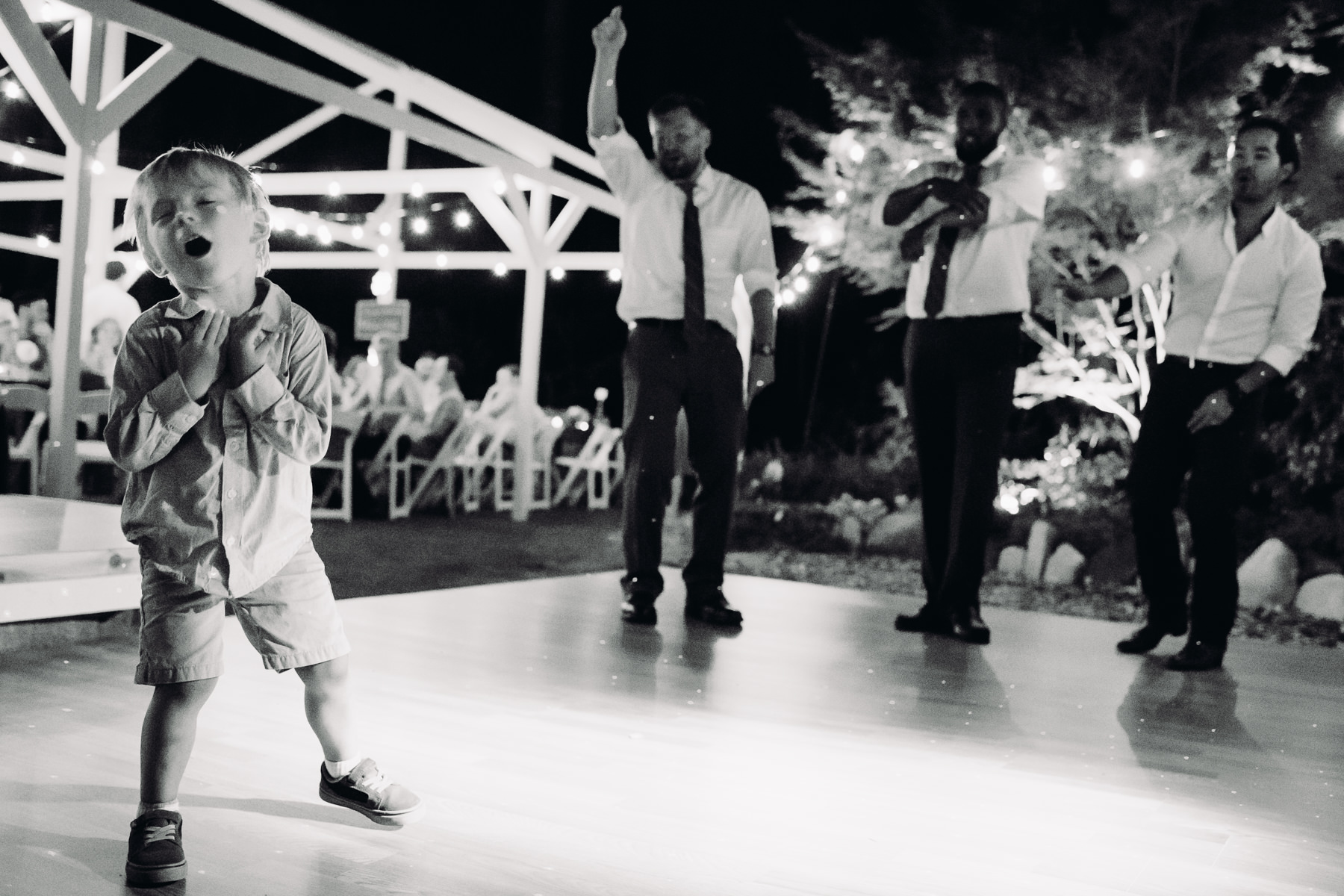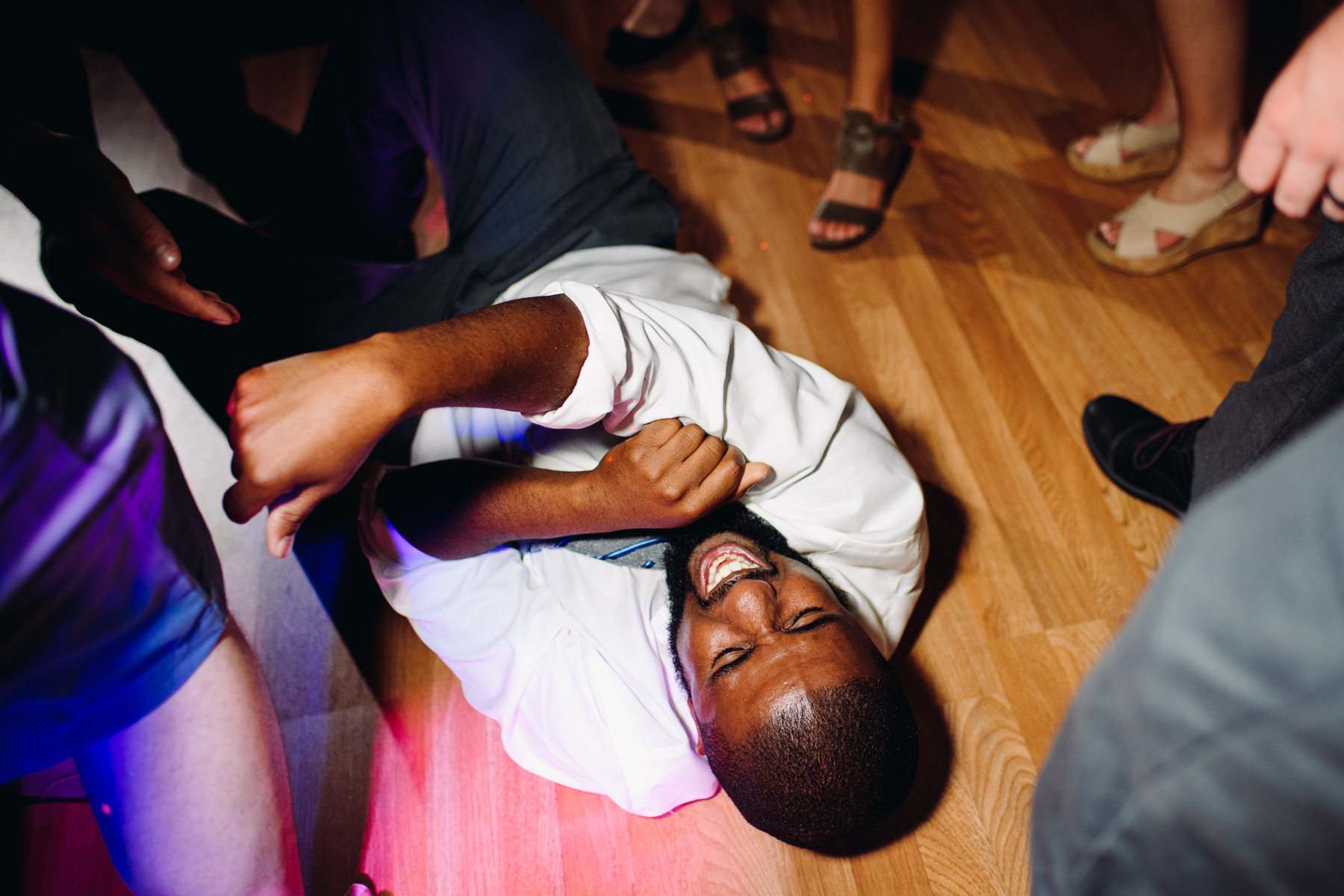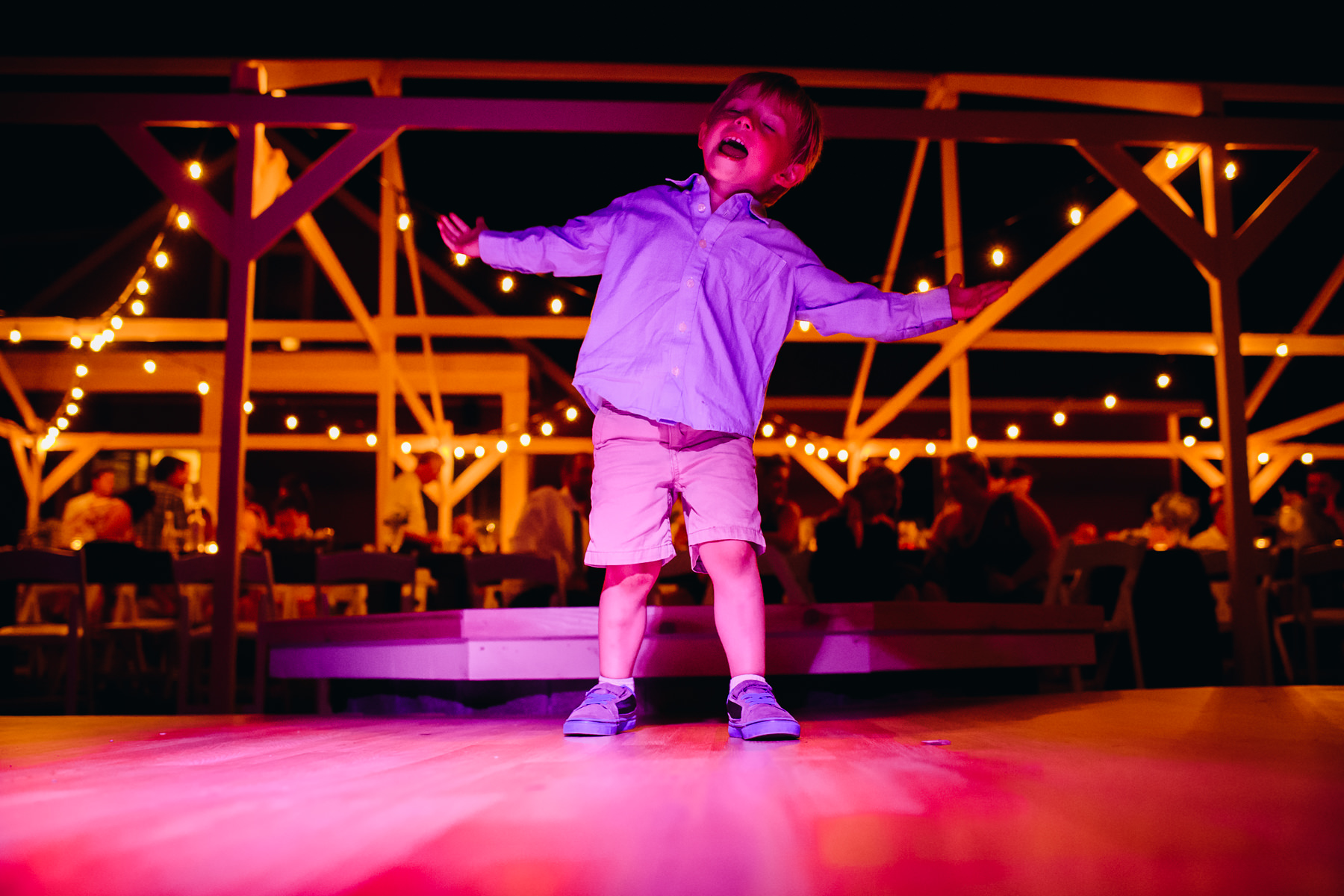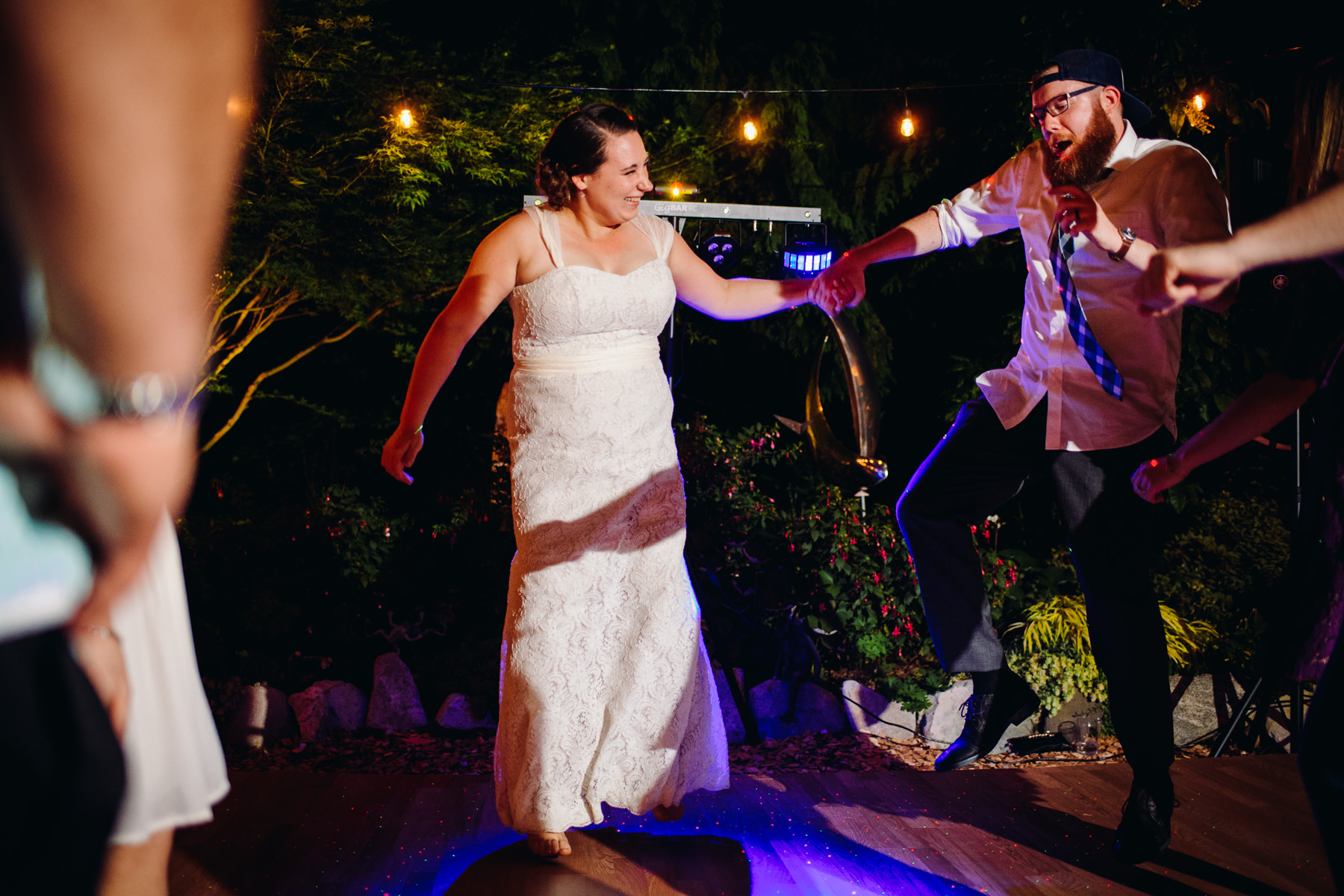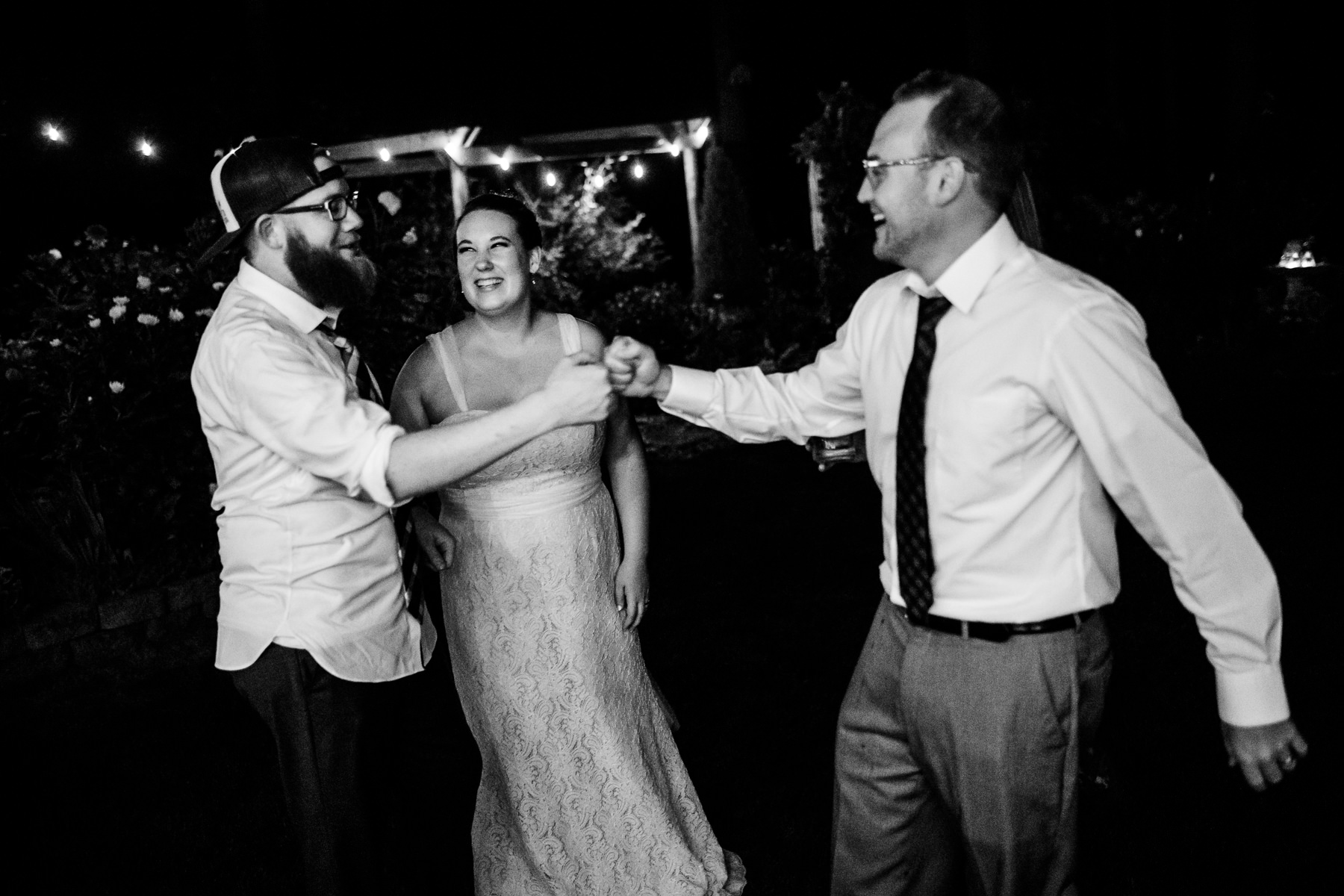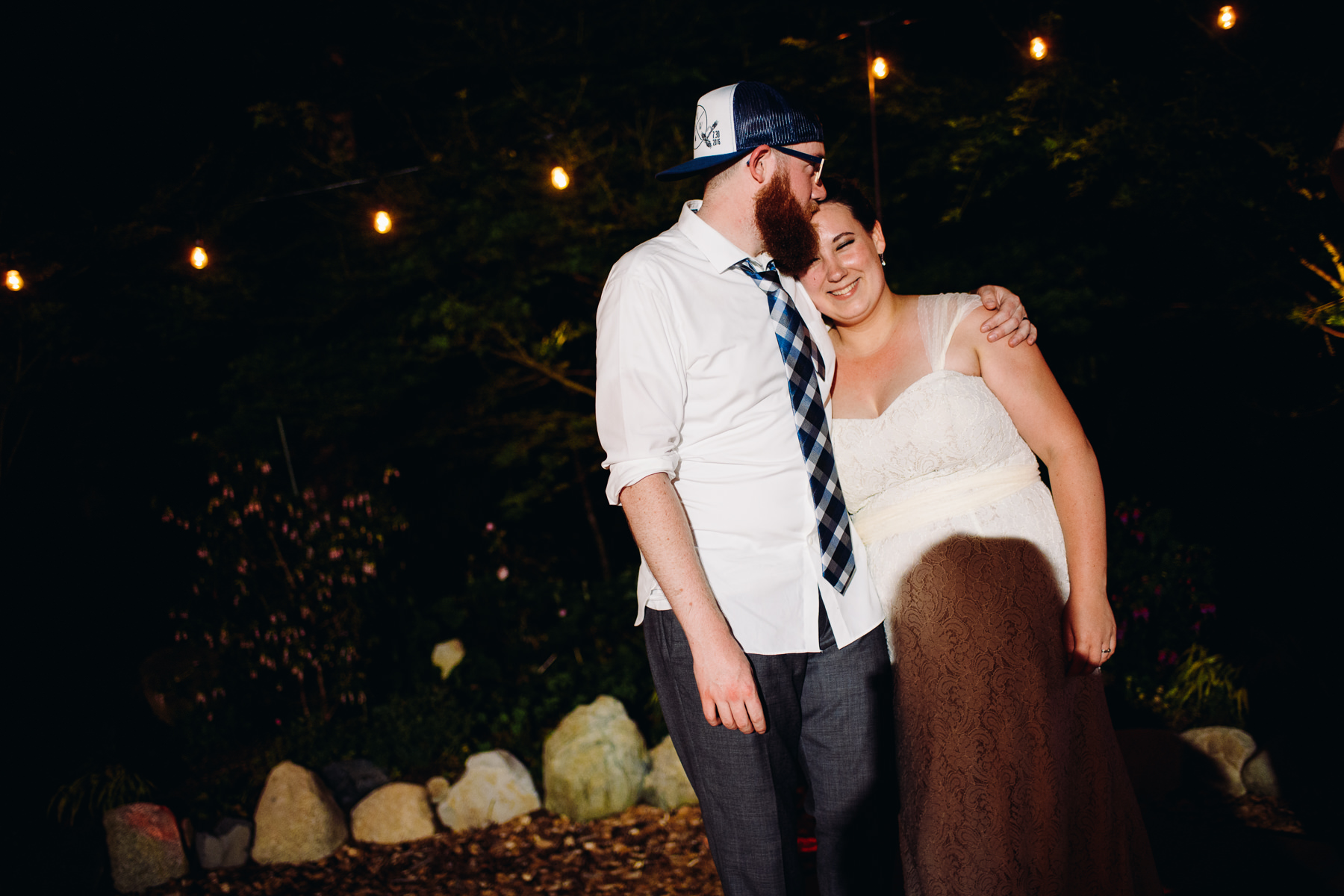 All Photos by Seattle & Destination Wedding Photographer Logan Westom