The best time of day for photos is either early in the morning or late at night to optimize natural light. For Molly and Jon's session we ventured out very early for some Point No Point engagement photos at the lighthouse at the tip of the Kitsap Peninsula. I have heard of Point No Point many many times since I moved to the Seattle area three years ago but I finally had an opportunity to visit for their engagement session. For me, it was a great first visit. For Molly and Jon, it is one of their favorite places to return too. They are familiar with the Kitsap Peninsula as Jon fishes in the area and Molly joins him so that they can enjoy time together.
That morning, like many other mornings that Molly and Jon have visited, the beach was peaceful. The driftwood hugging the shore was abundant and spectacular. There even was enough that beachgoers before us had constructed driftwood forts and castles. I swear one looked like the Iron Throne from Game of Thrones.
Taking photos along Point No Point proved even more dynamic and surprising as a cute little sea otter walked on the beach before sliding into the water. The little guy joined a few sea lions swimming not far off shore. Next, we left the beach by climbing the stairs to a small forested hill. It was a cool spot to rest for a little bit before we finished with  more photos around the lighthouse.
The nice thing about a sunrise session is the fact that there was no one else on the beach. It is rare to be able to have an entire setting to ourselves for a shoot. The only other person we crossed paths with was  jogger who was gone as fast as he came. Here are a few of my favorite Point No Point engagement photos with Molly & Jon.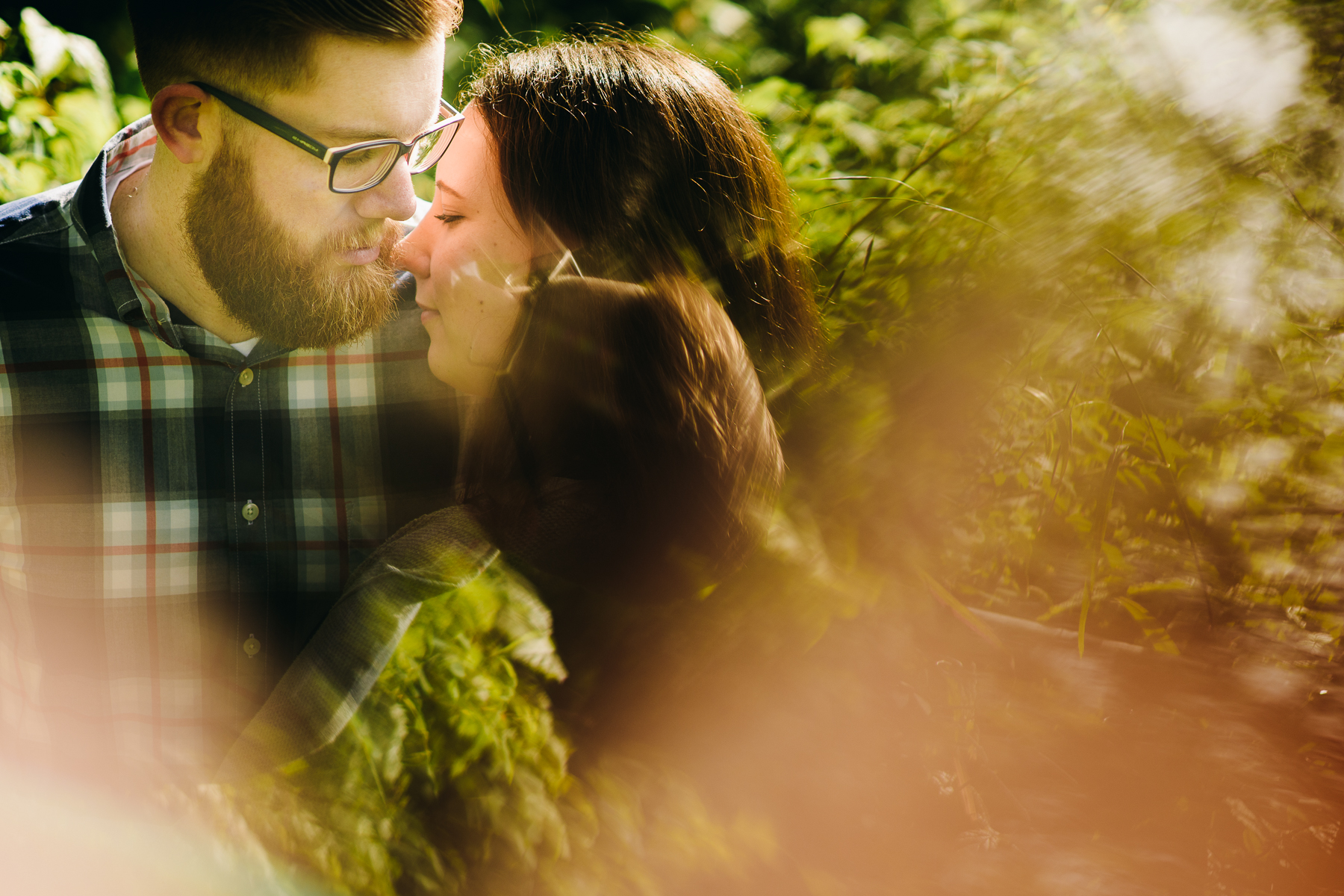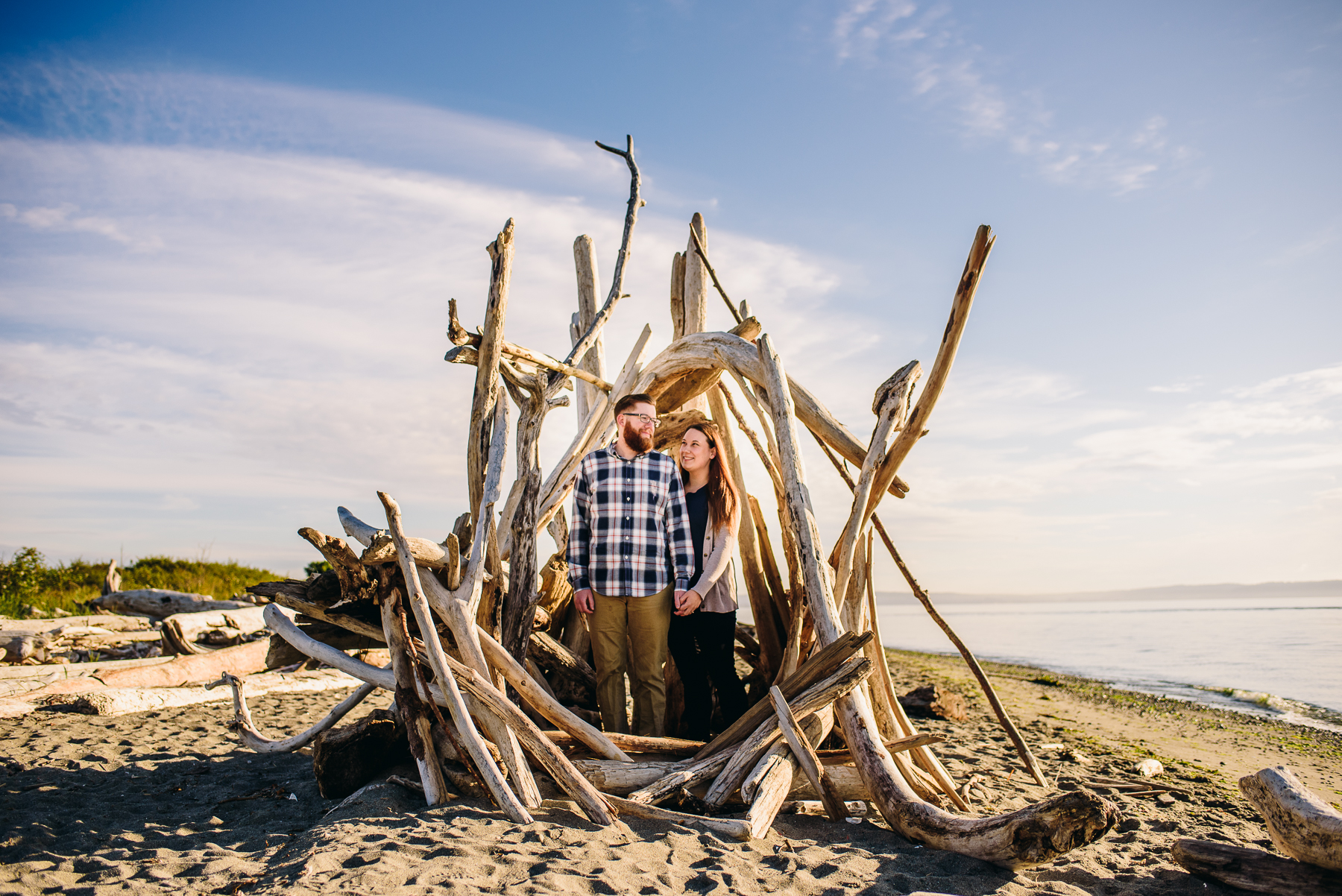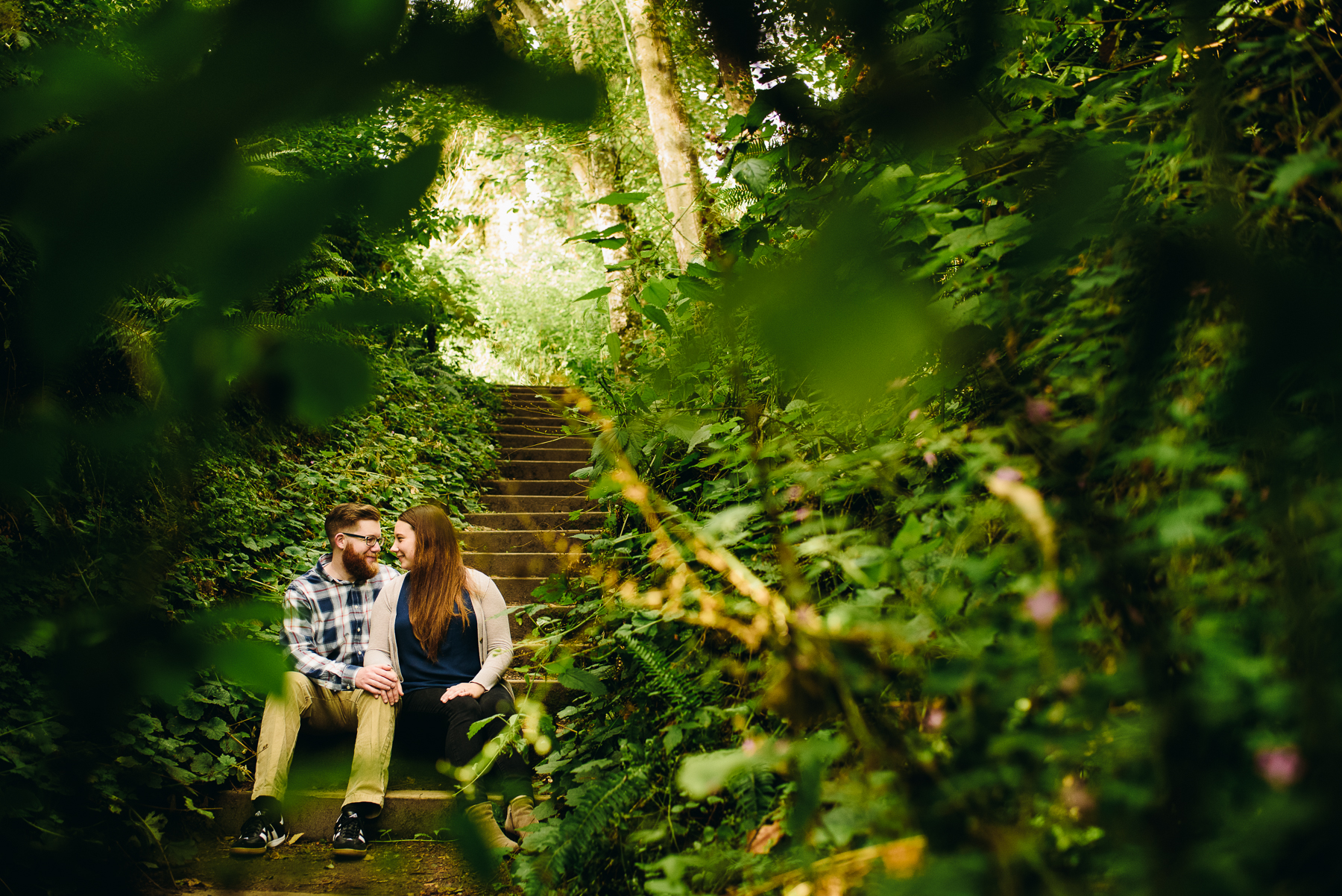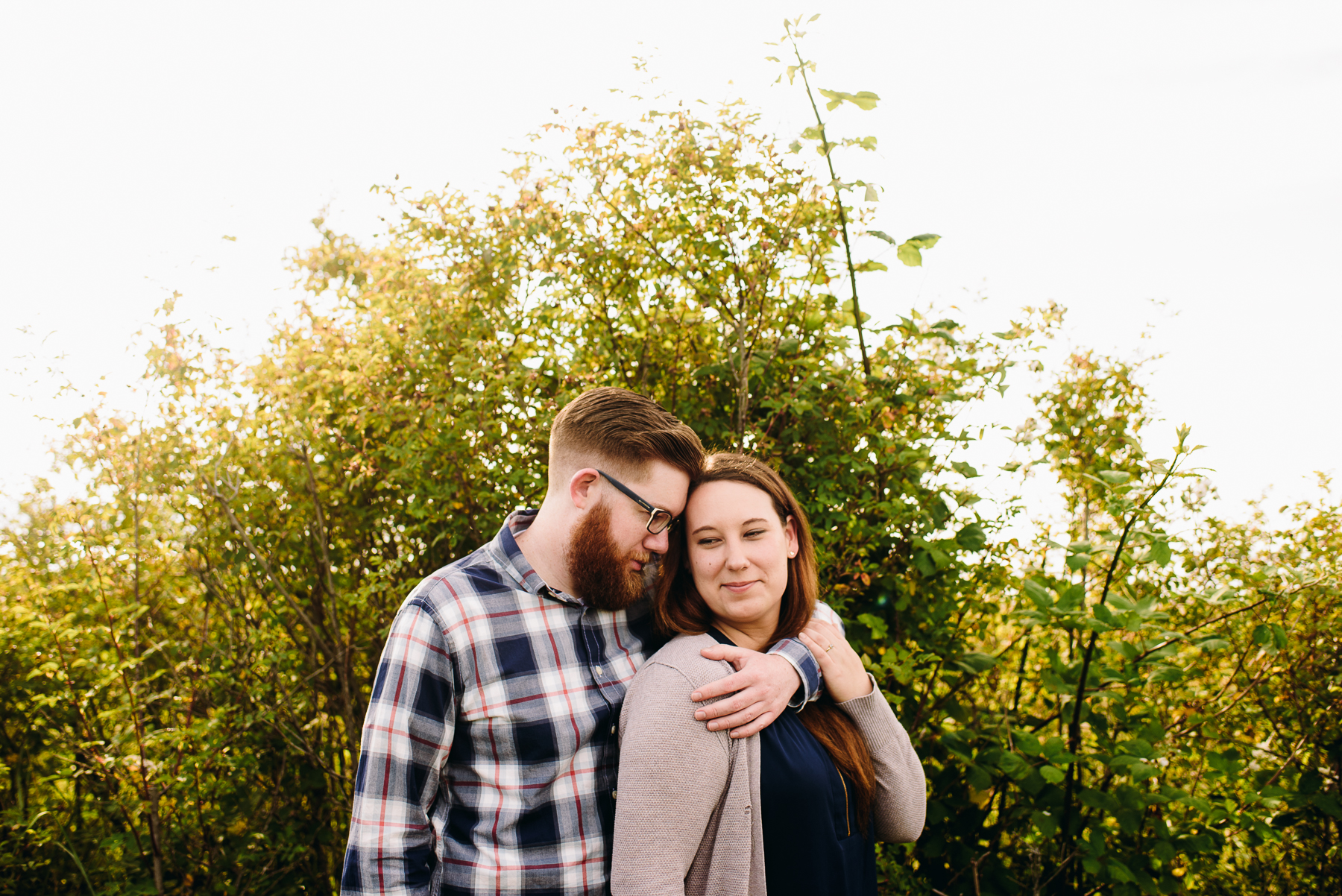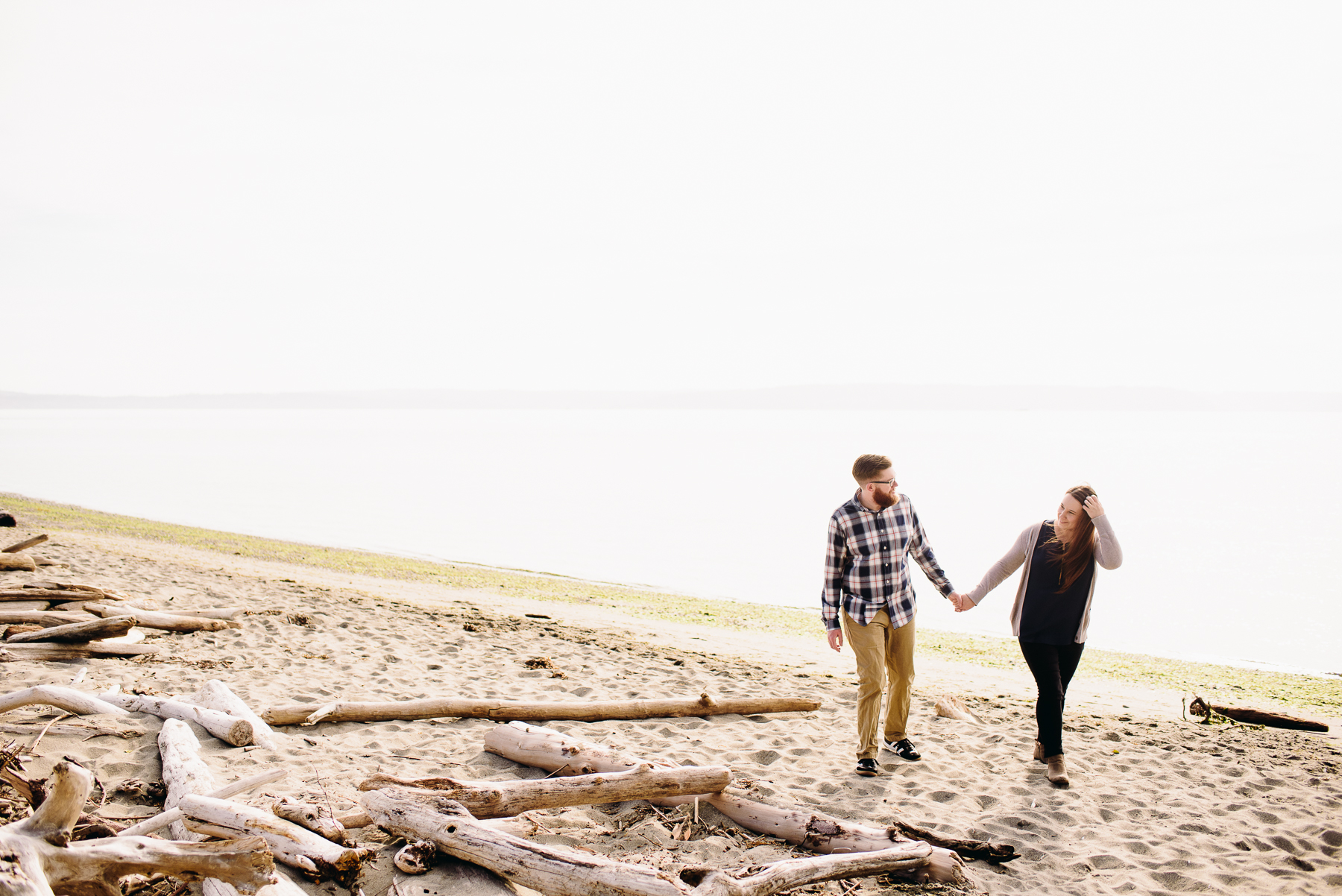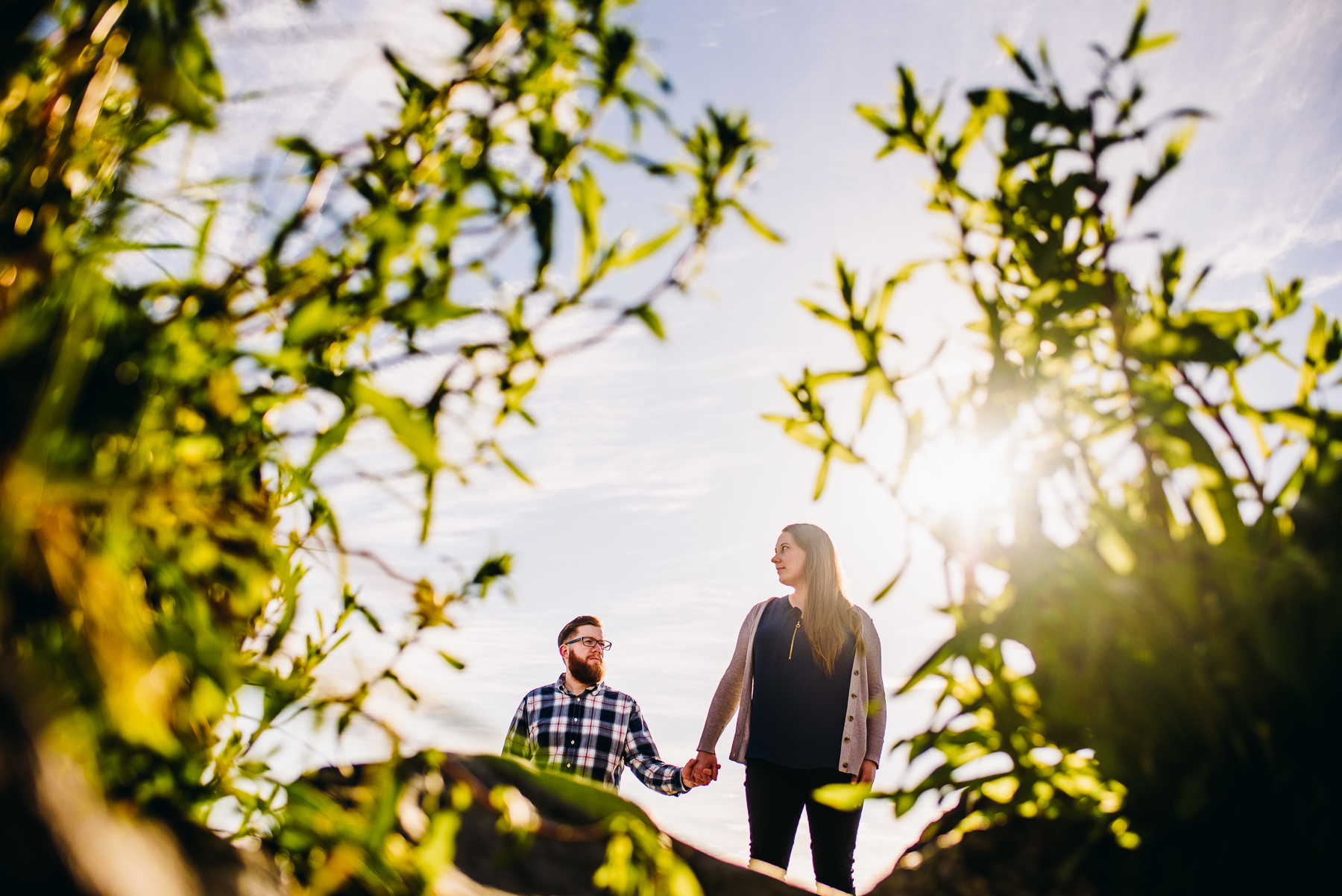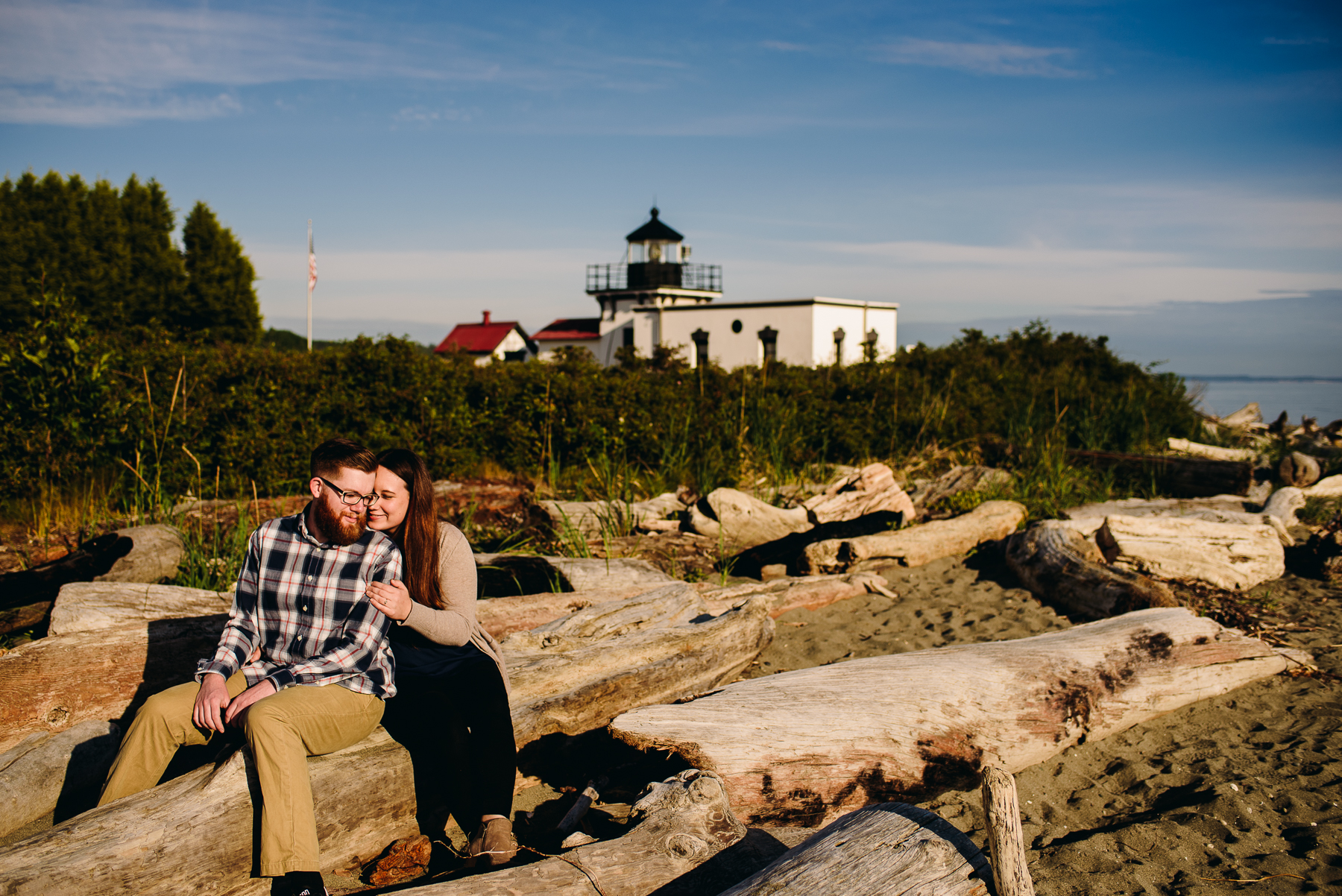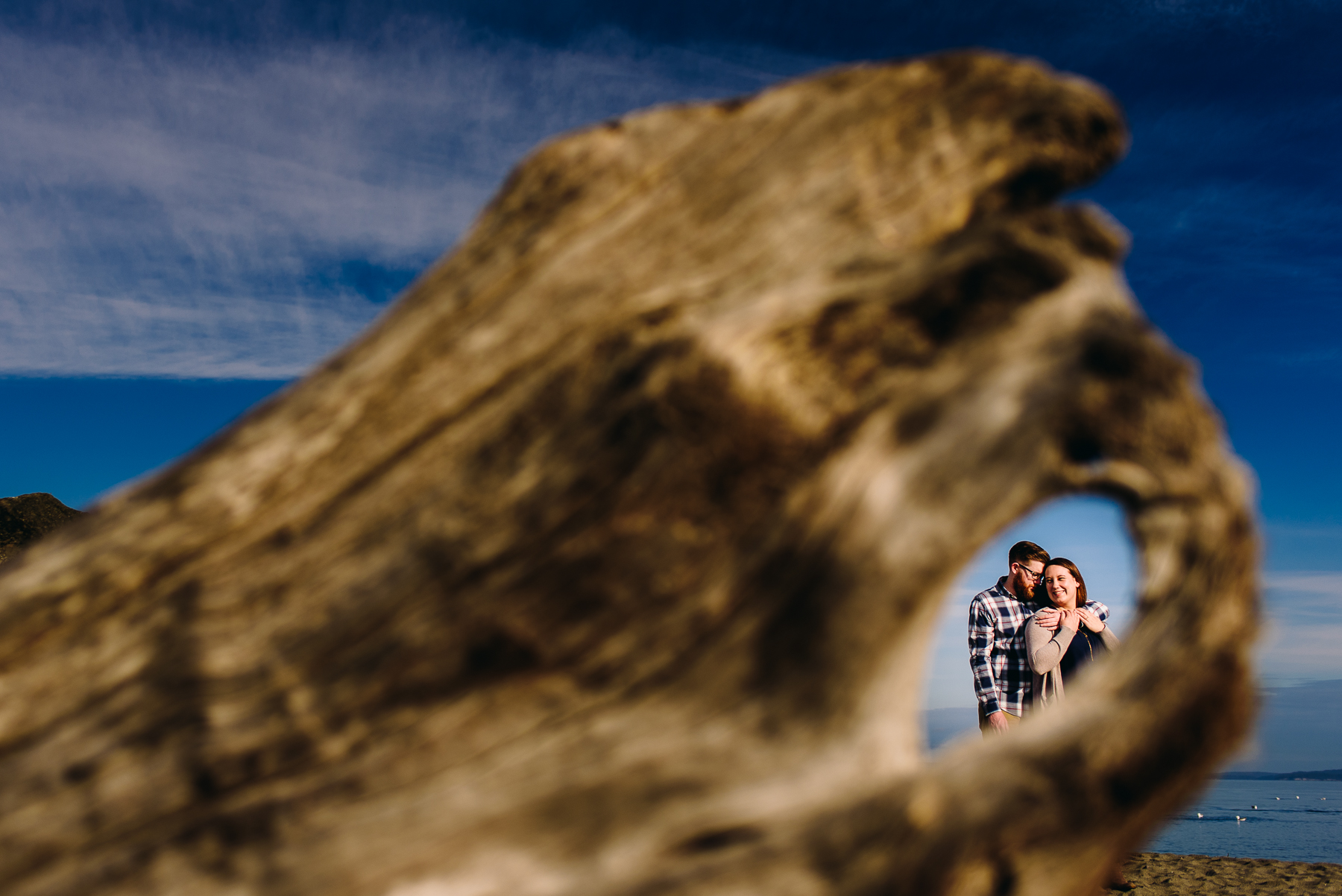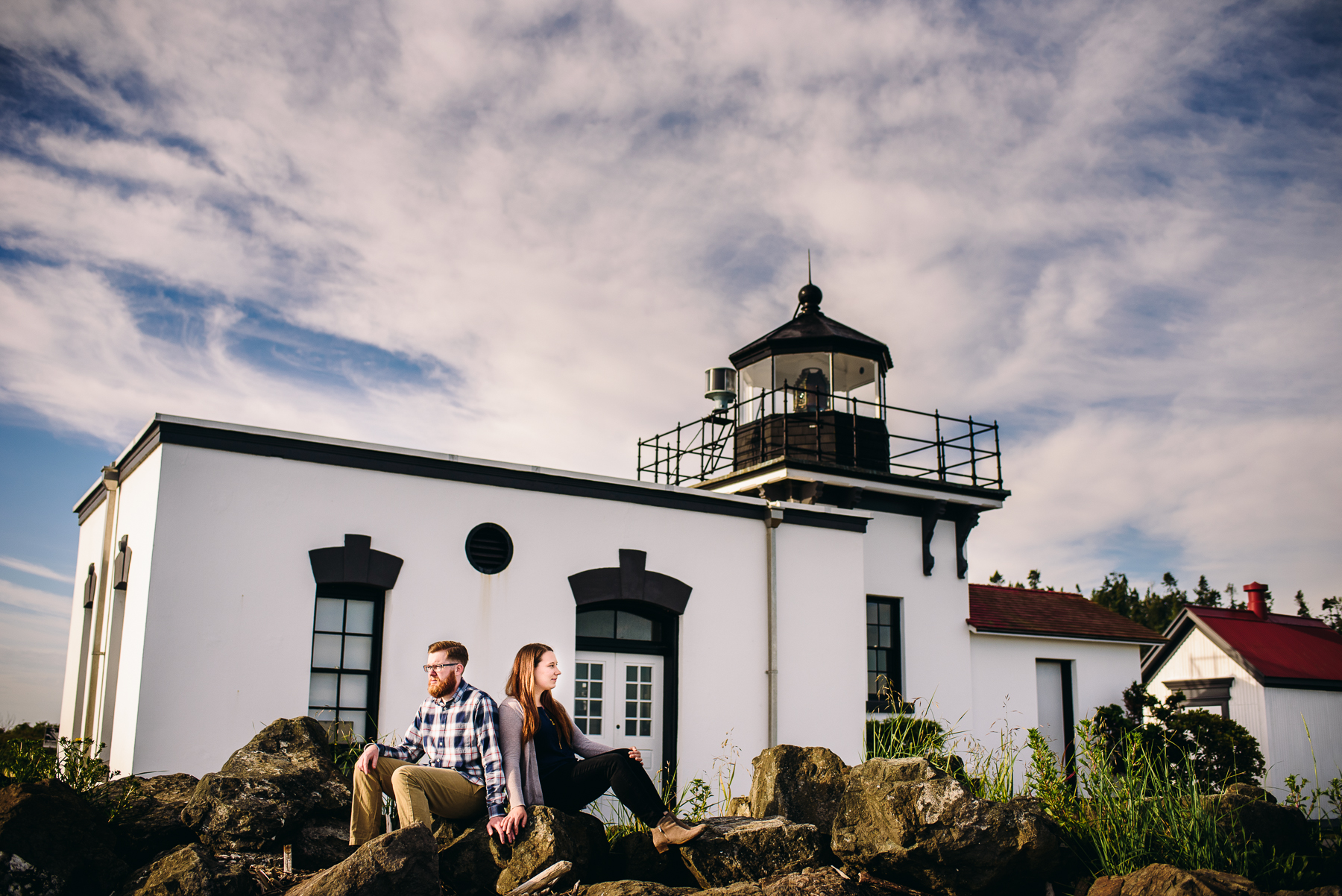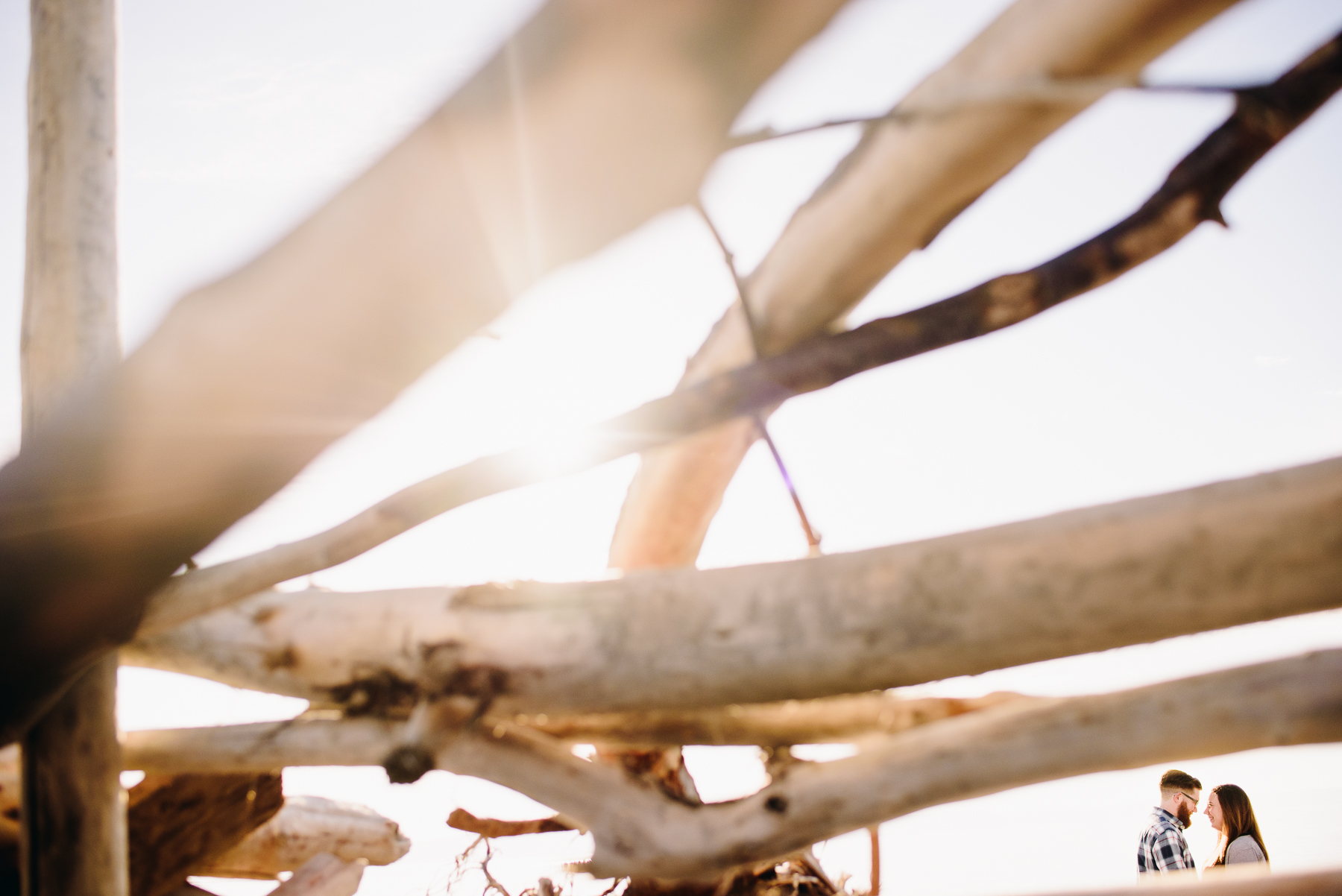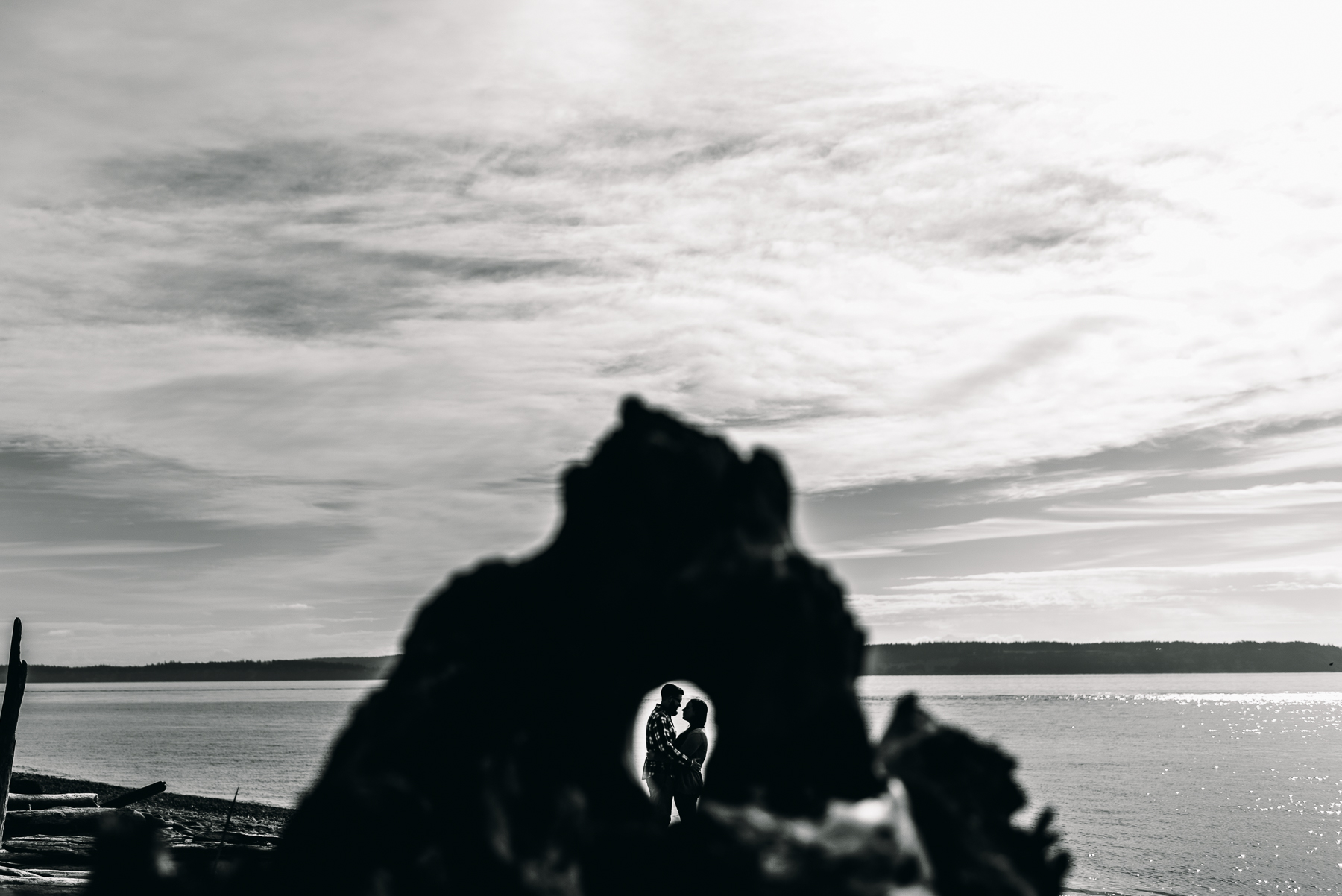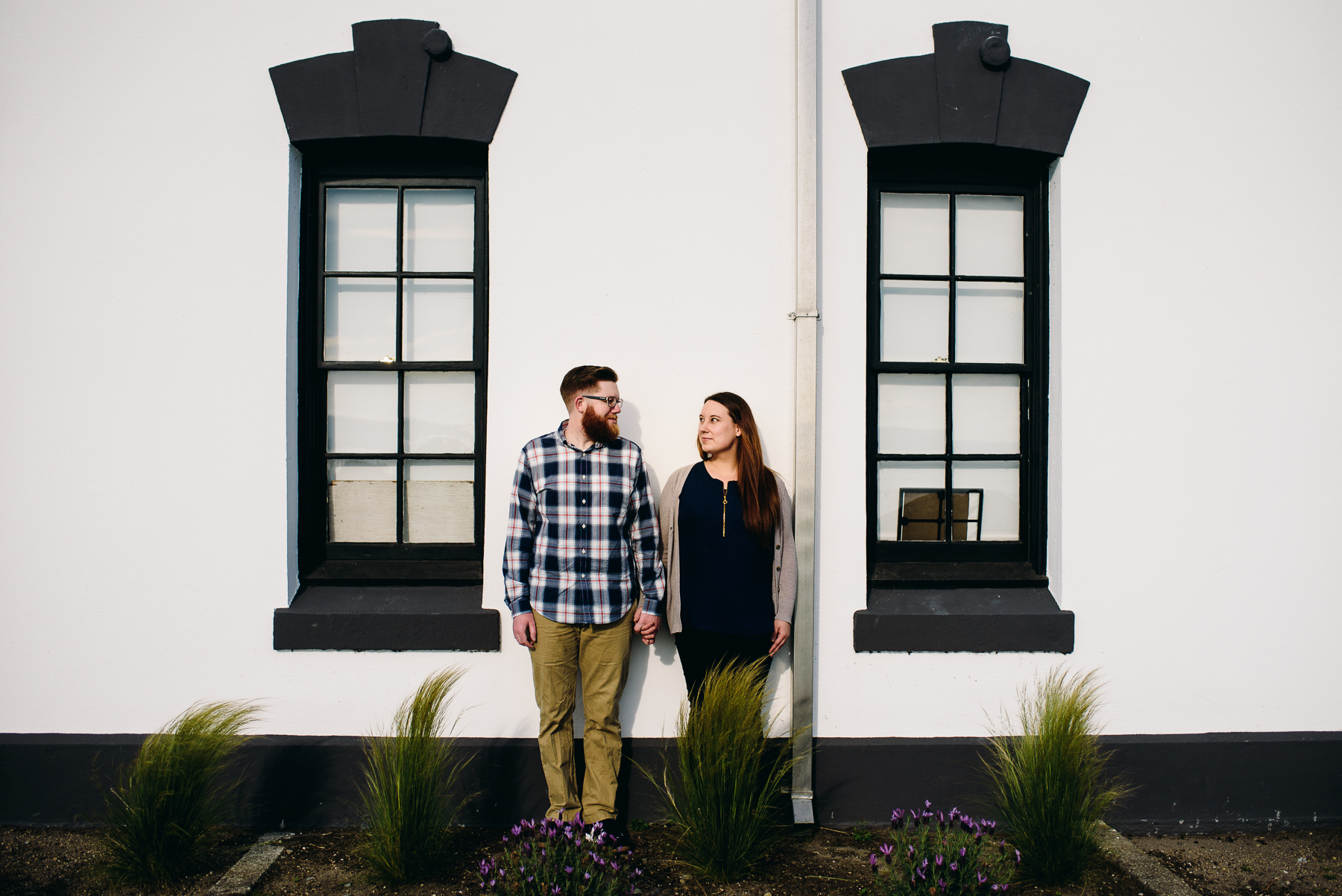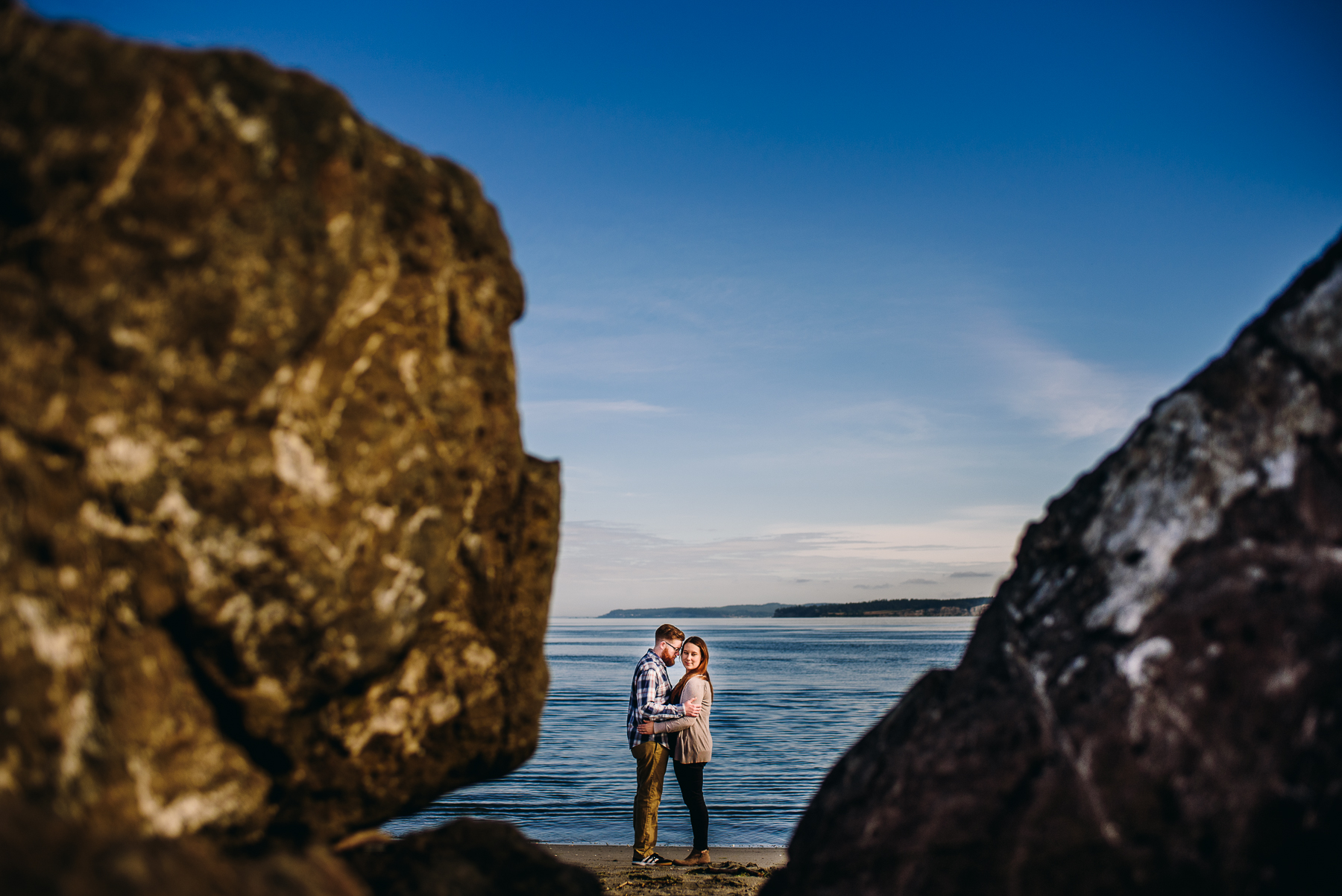 All Photos by Seattle and Destination Wedding Photographer Logan Westom