I'm currently sitting on a ferry riding back to Bremerton from Seattle. It has been snowing none stop for the last 12 hours and the sky continues to let down white fluffy power. It reminds me of the last engagement shoot I had in the snow when Seattle was blessed with a blanket of white snow for Elizabeth & Shane's Rattlesnake Lake snowy engagement photos near North Bend.
It was the only day we would be able to shoot their engagement session. Rain, shine, or snow this was the day of their engagement session. Luckily we got snow and no rain. Lots of snow!
A solid 4 – 6 inches had fallen around the Rattlesnake Lake already. The surrounding hills and trees were covered in snow. Every direction we looked was picture perfect and the snowflakes were fat and full. The cutoff tree stumps was full of snow and the edge of the lake frozen over.
You can't feel it based on the happy smiles from Elizabeth & Shane but the three of us were freezing cold. Together Elizabeth & Shane kept each other close and warm all throughout the shoot. It perfectly encapsulates the love and togetherness they share.
Even when things don't go exactly to plan they almost always turn out even better than expected.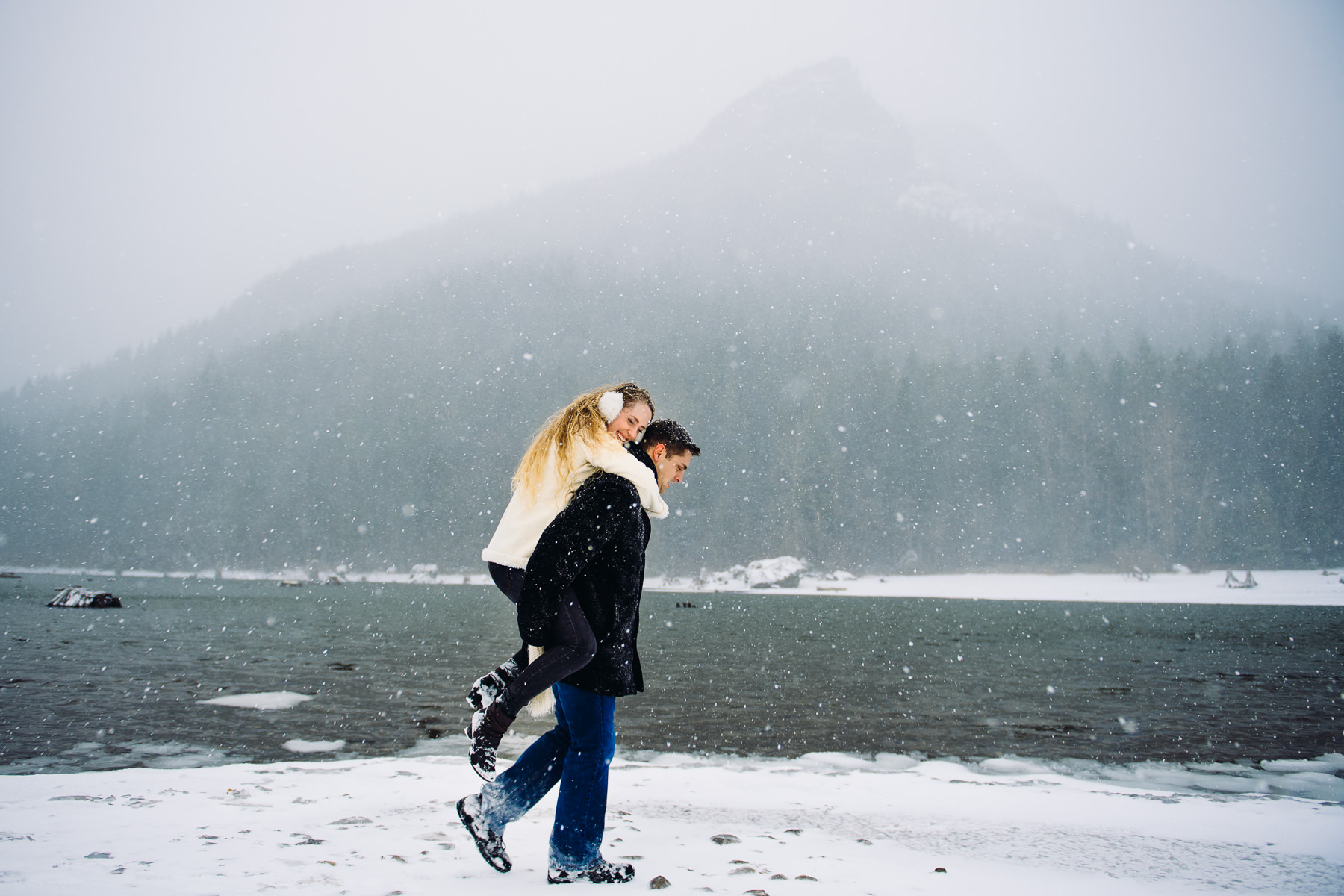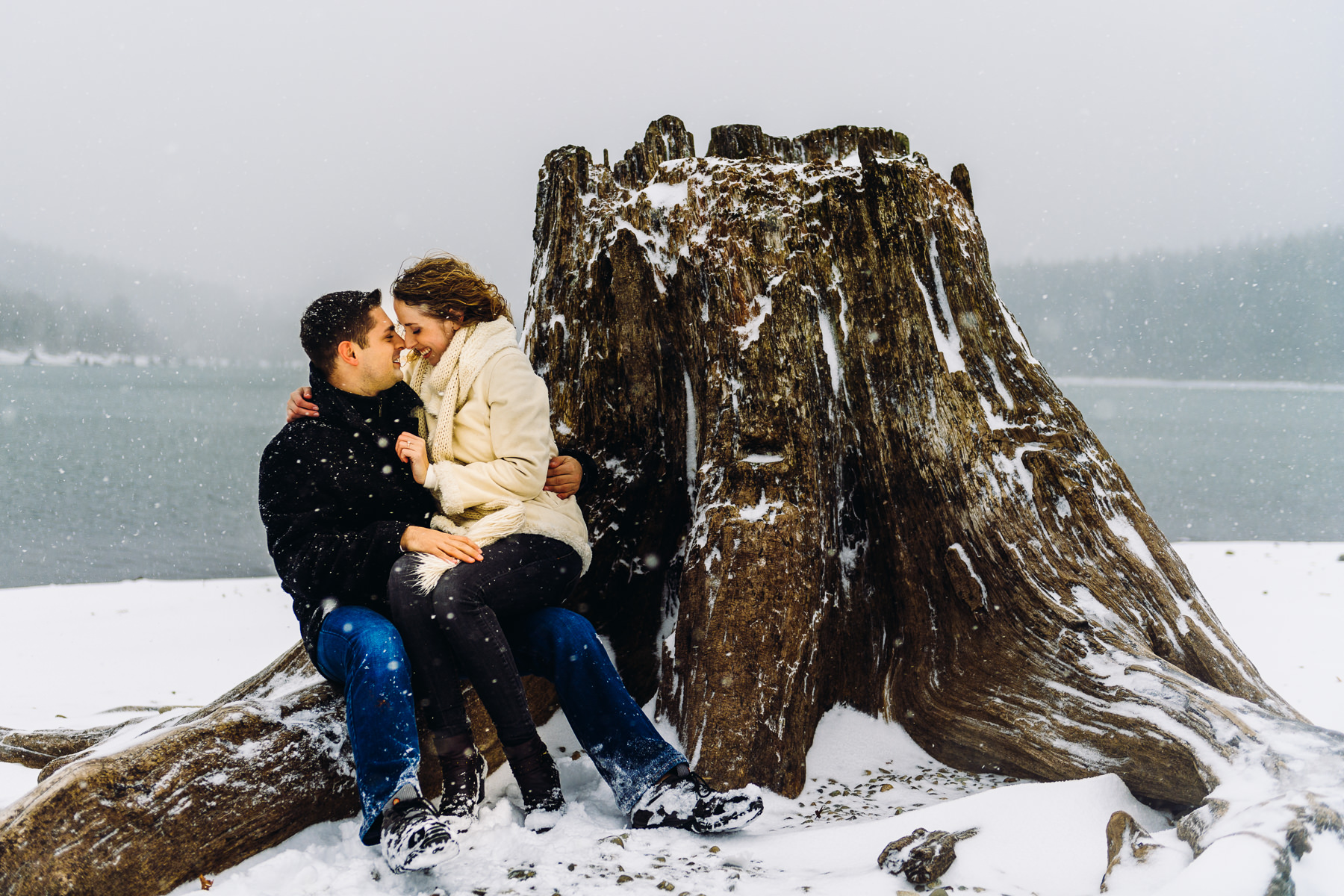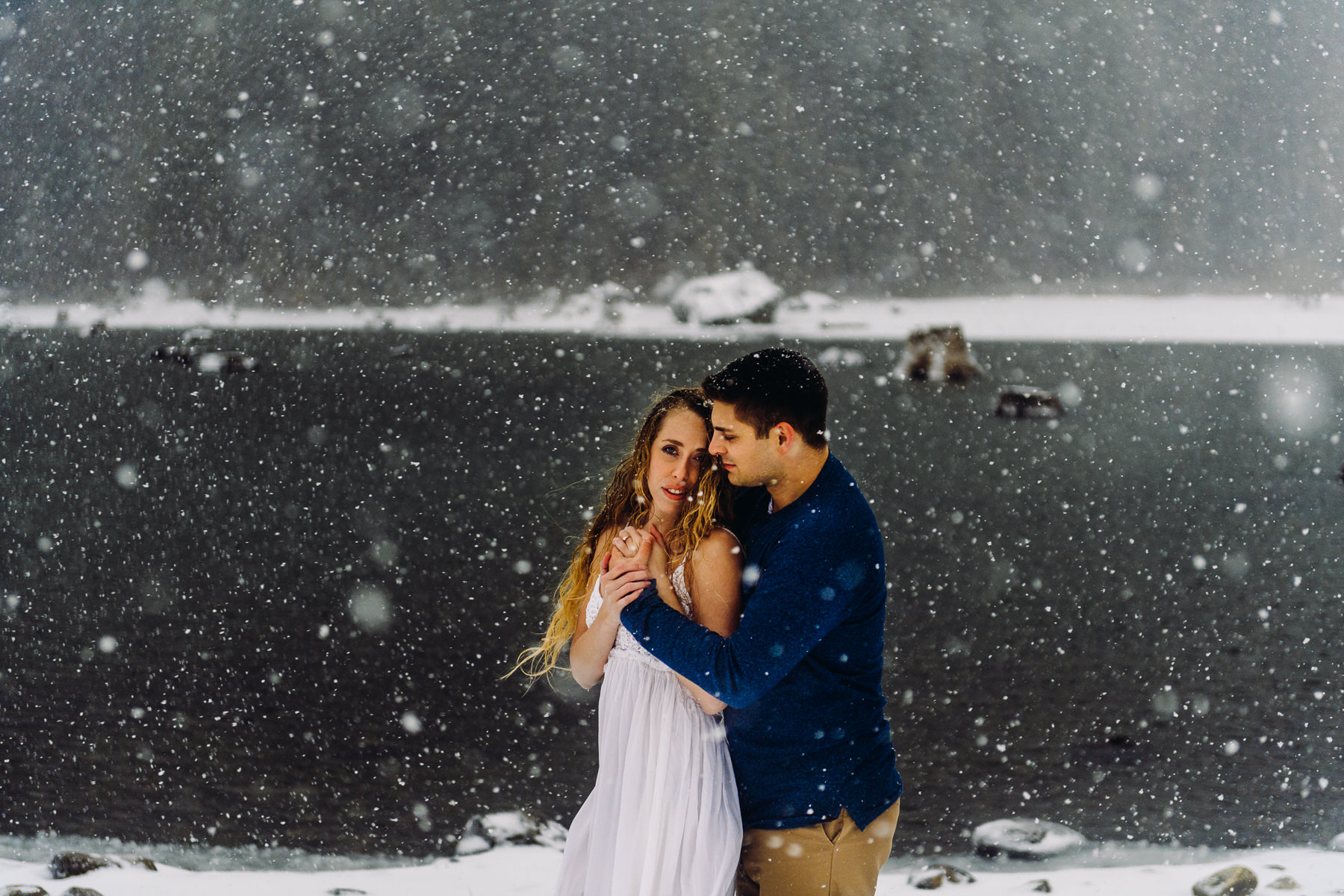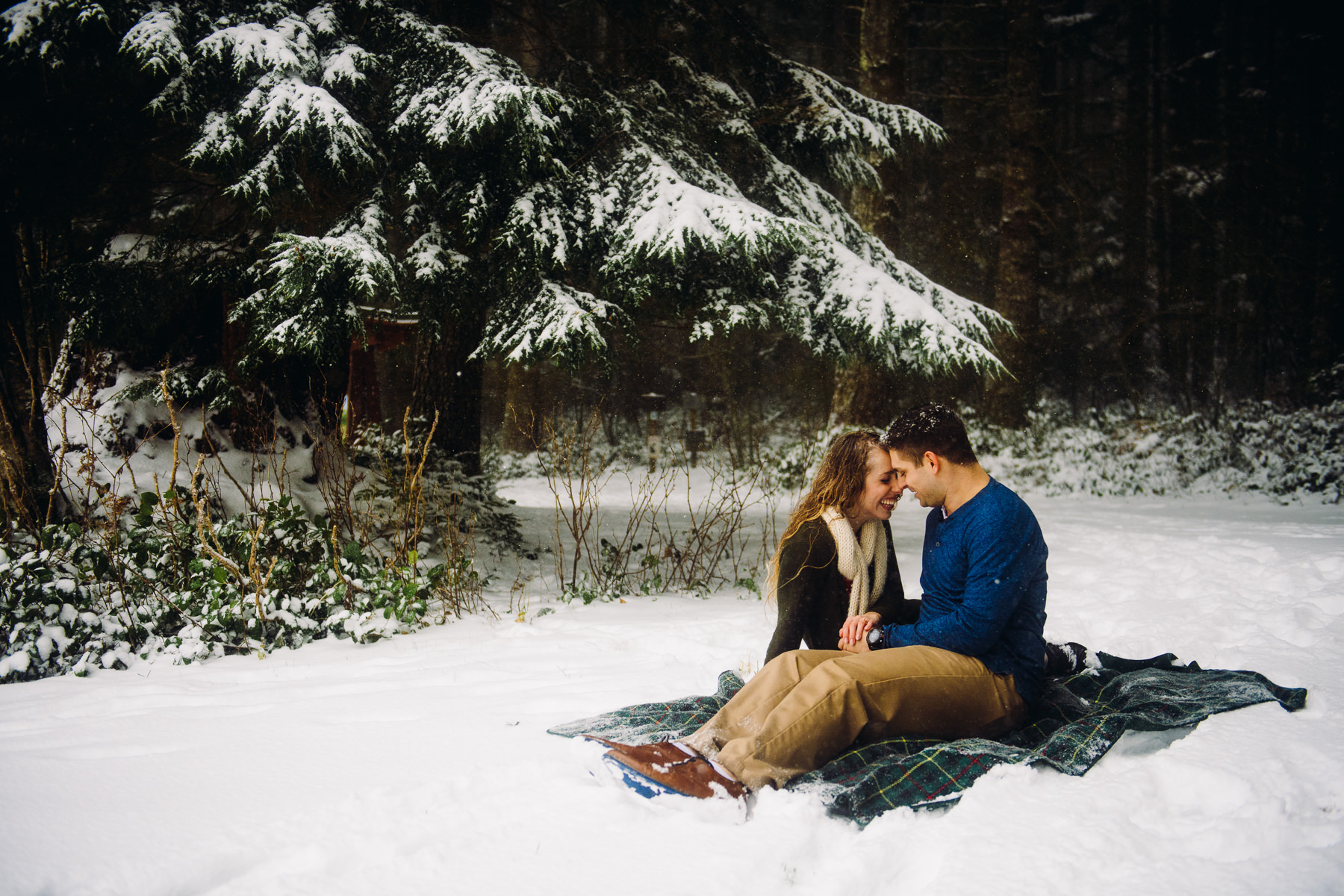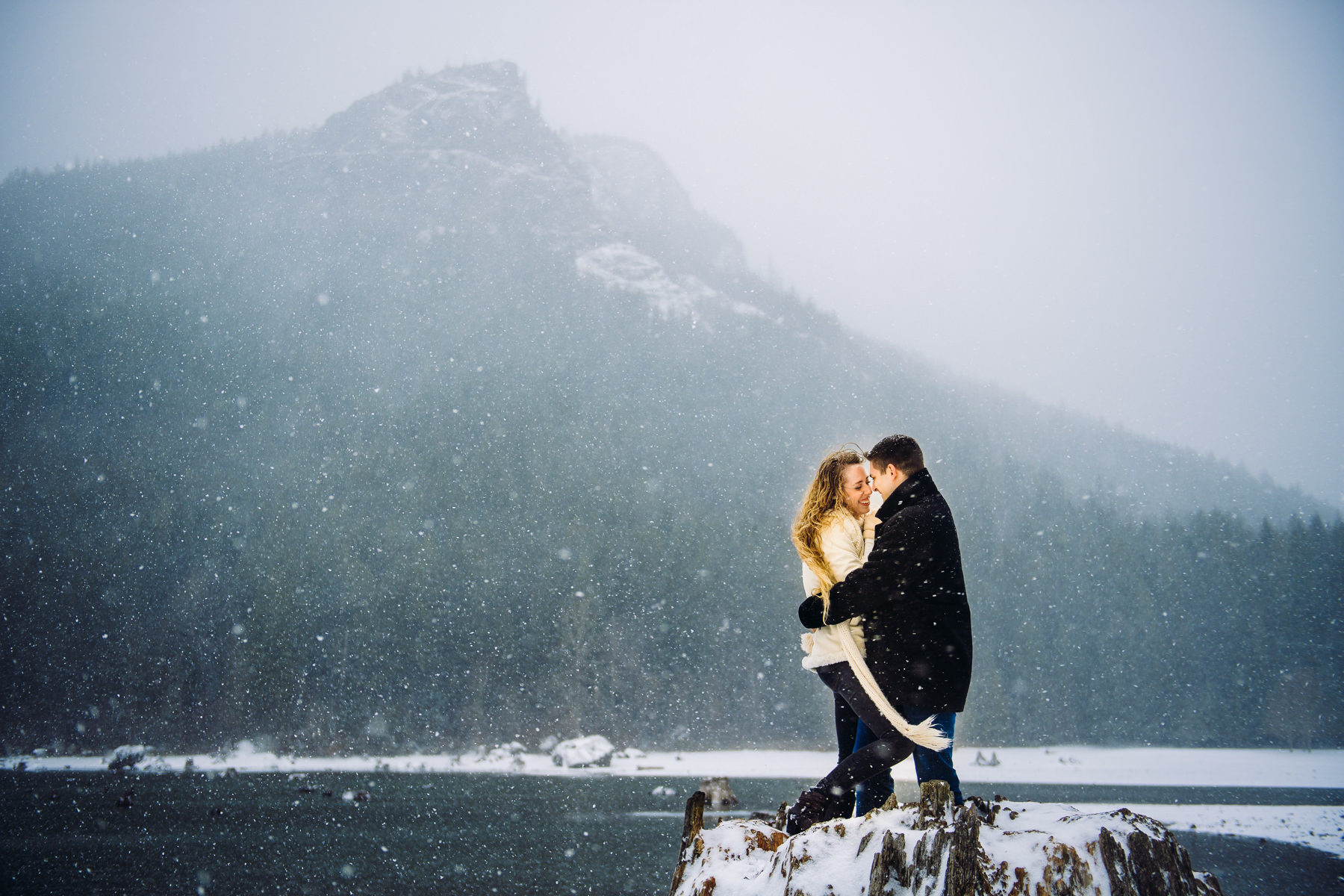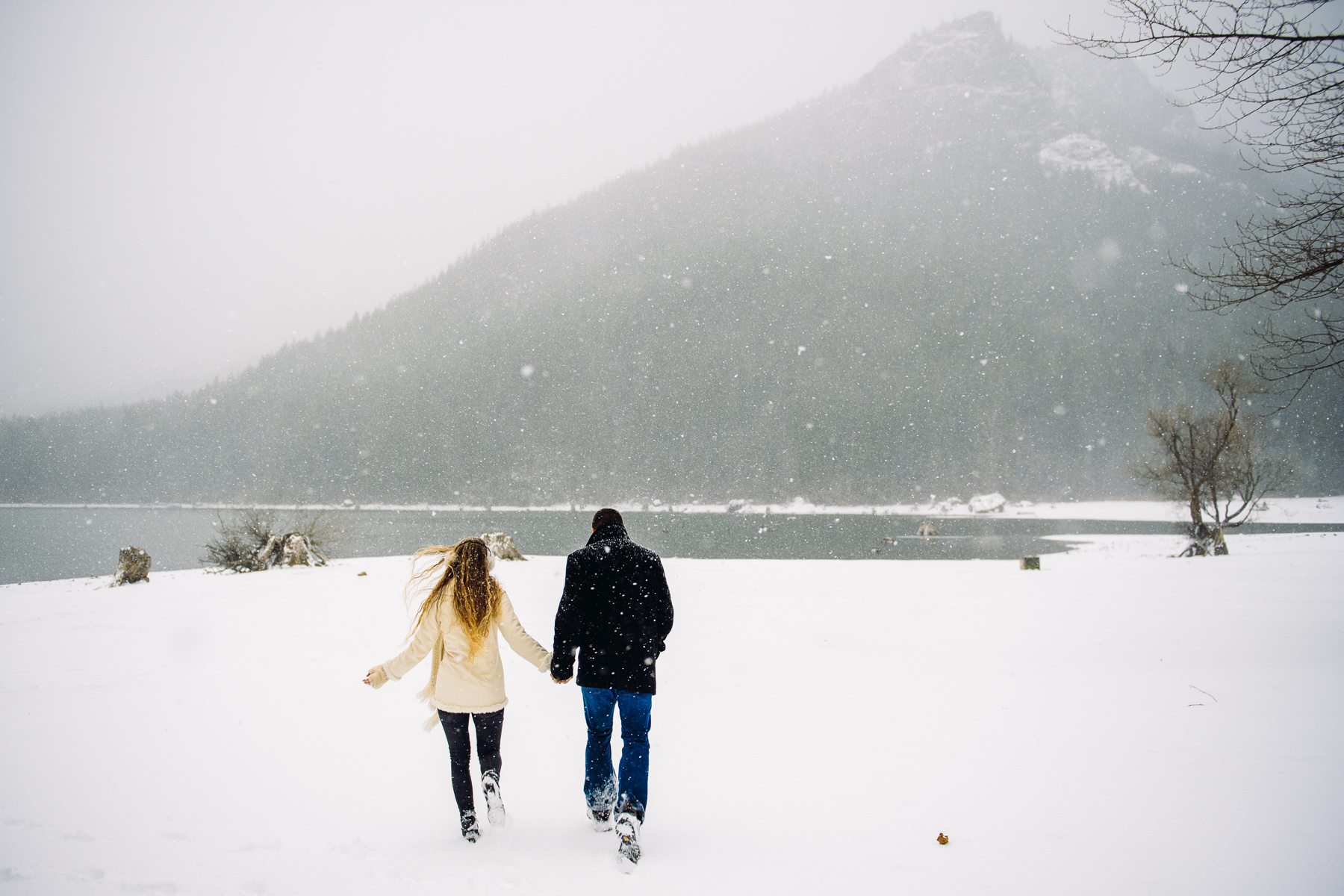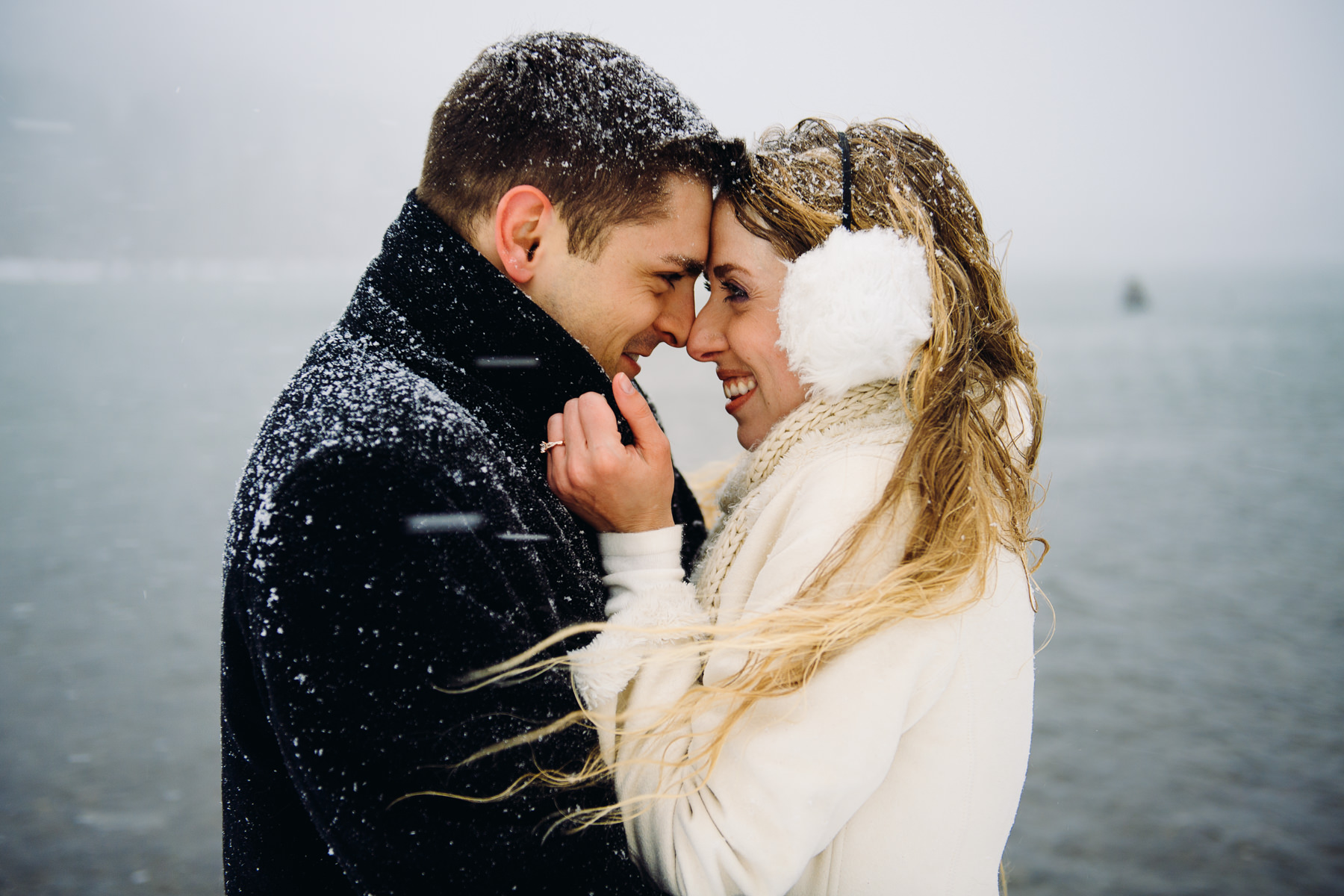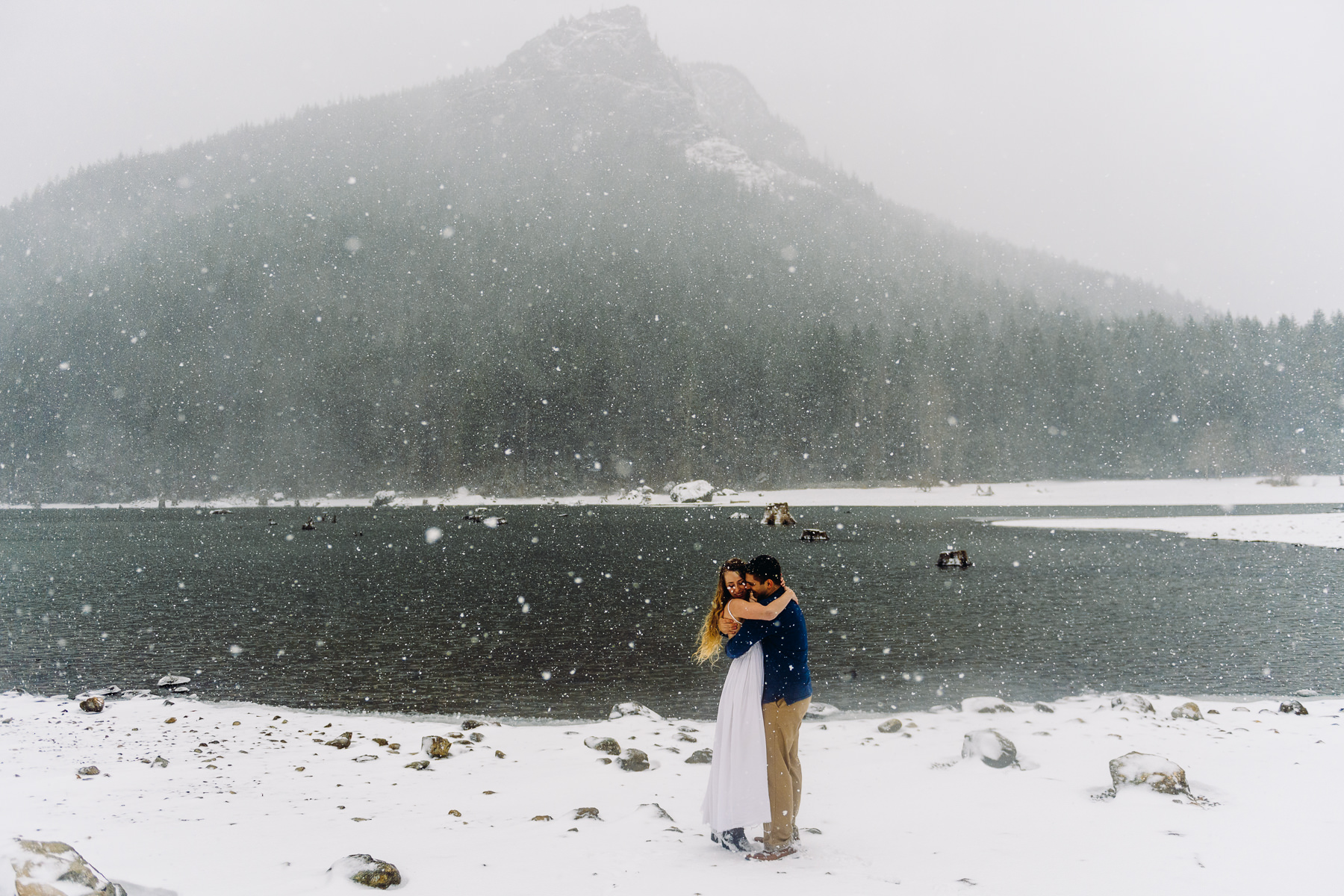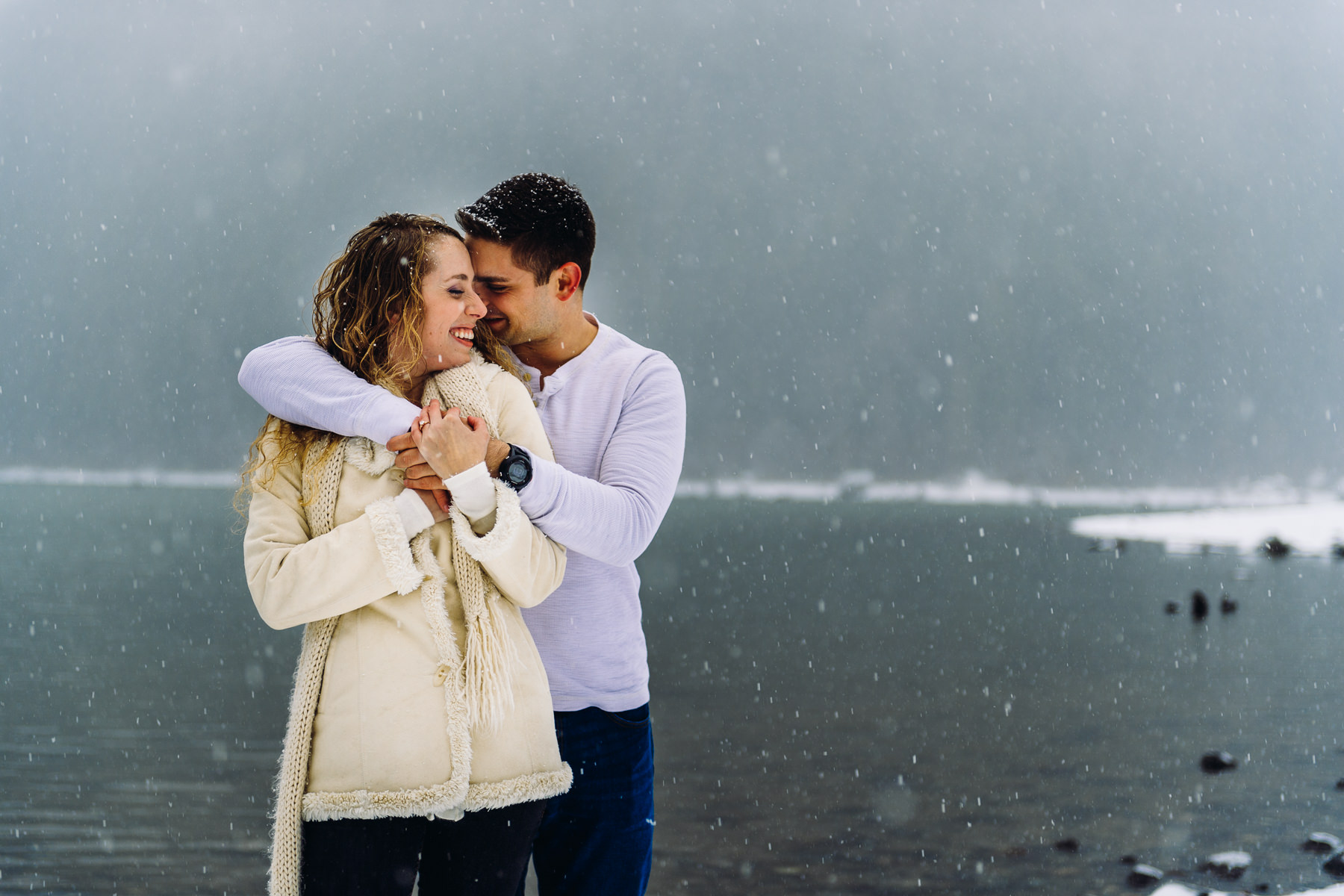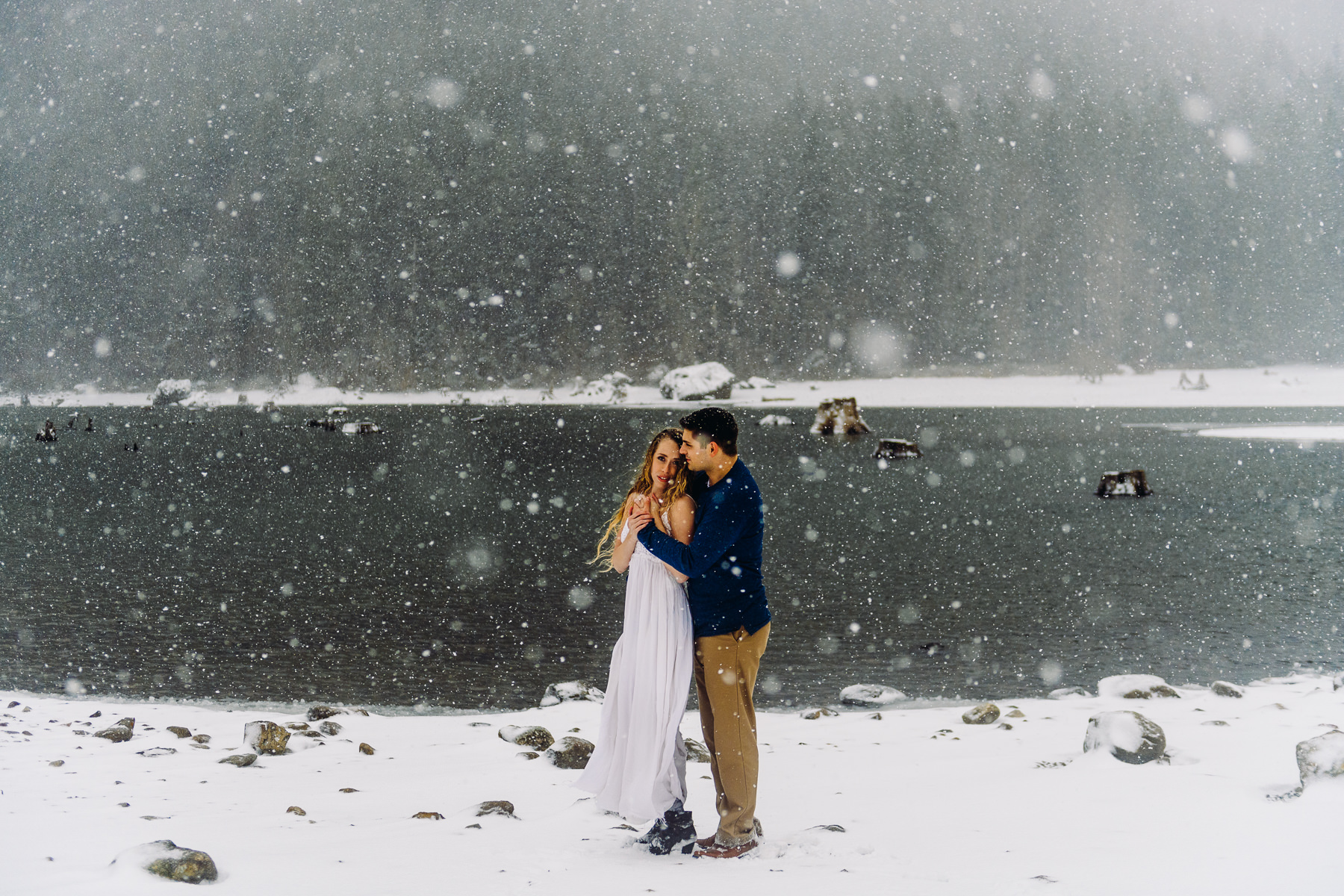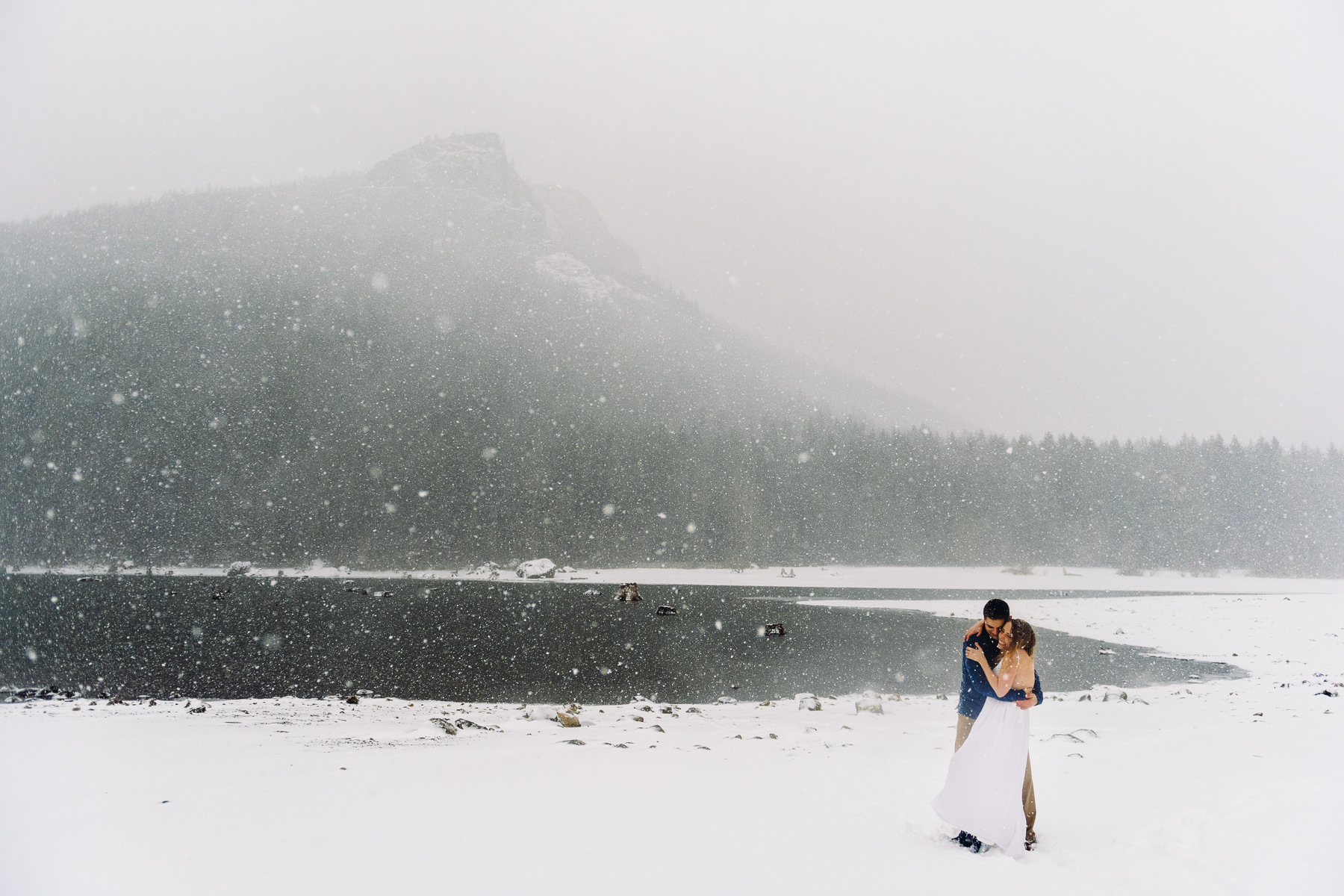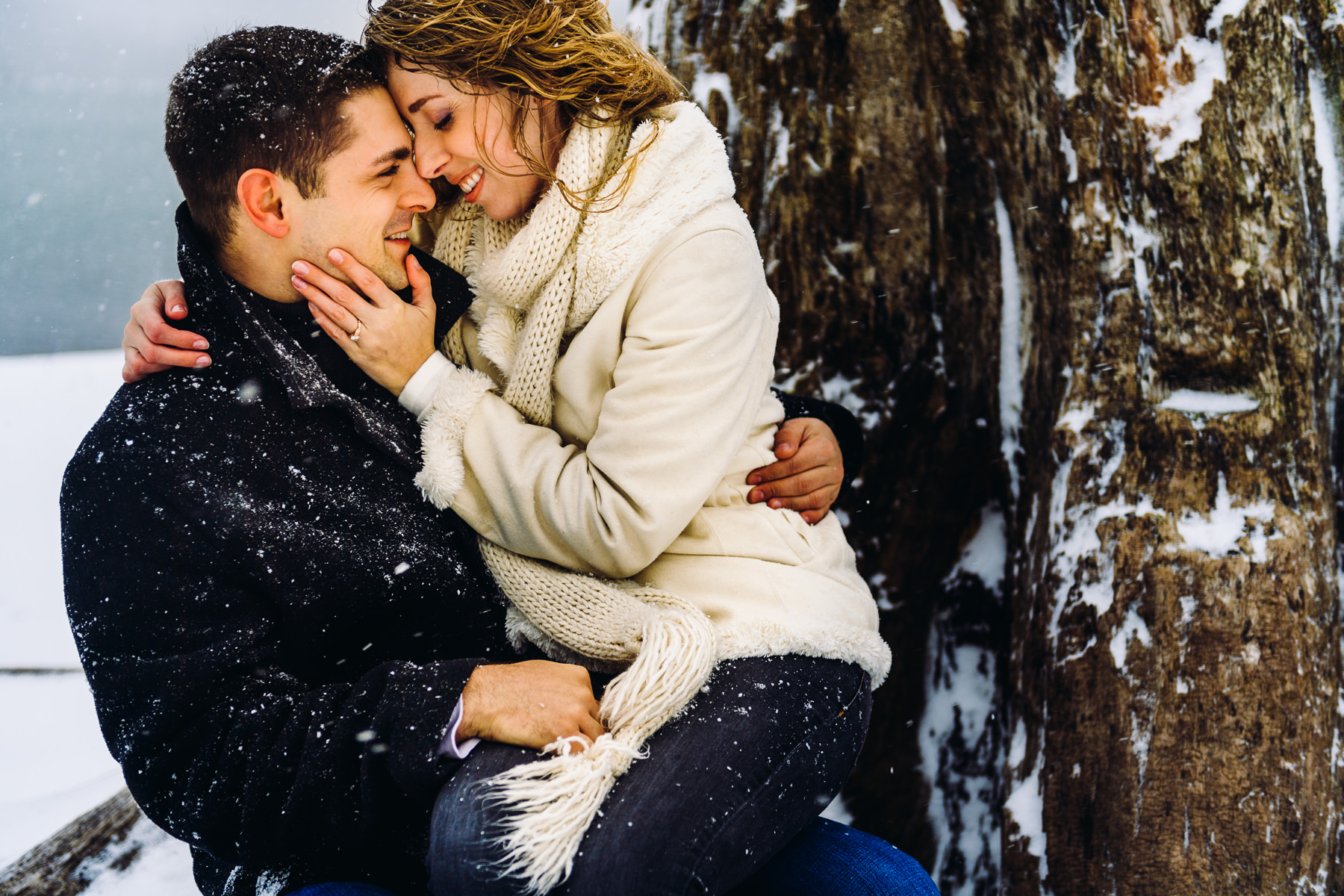 All Photos by Seattle & Destination Wedding Photographer Logan Westom