I feel so fortunate to be invited to join the small gathering of brothers, sisters, parents and grandparents that traveled to Ft. Meyers to celebrate the wedding of Aryln and Mark for their Sanibel Island destination wedding. My favorite part about shooting destination weddings is getting to be involved in more than just the wedding day, but to experience the festitivites before as well.  Aryln and Mark invited me along and it was a very unique and special time for me to get to know the family and document all of the events leading up to the wedding. This is what I enjoyed most, spending time getting to know the family, in an incredible location.
The day before the wedding guests ventured from Captiva Island to North Captiva Island to dine at a restaurant that can only be reached by boat. A variety of seafood baskets were enjoyed outside under the straw canopy at Barnacle Phil's Restaurant. Afterwards the girls collected seashells from the beach and everyone played rounds of corn hole. The return boat ride featured an memorable sunset which was the perfect way to relax and prepare for the wedding the next day.
The wedding morning started with breakfast and time to relax by the pool. You couldn't have asked for better weather, it was a perfect spring day in Florida. Or better yet, felt like a Seattle summer day. The ceremony took place on a small private beach on Sanibel Harbour Marriott. It was tucked away from the resort and had a humble and intimate feel with the limited number of guests. The setting felt special and removed from everday life – a true destination for a truly memorable moment.
Immediately following the ceremony guests enjoyed celebratory cocktails along the beach. The flower girls were more interested in coconuts that had fallen from the tree. They attempted to crack them and with help from Arlyn and they succeeded in breaking two open on a rock.
A simple reception dinner was the opportune time for parents to give some heartfelt toasts. In all, the relaxing day ended with a moment on the beach taking in the stars and reflecting on their shared future that awaits.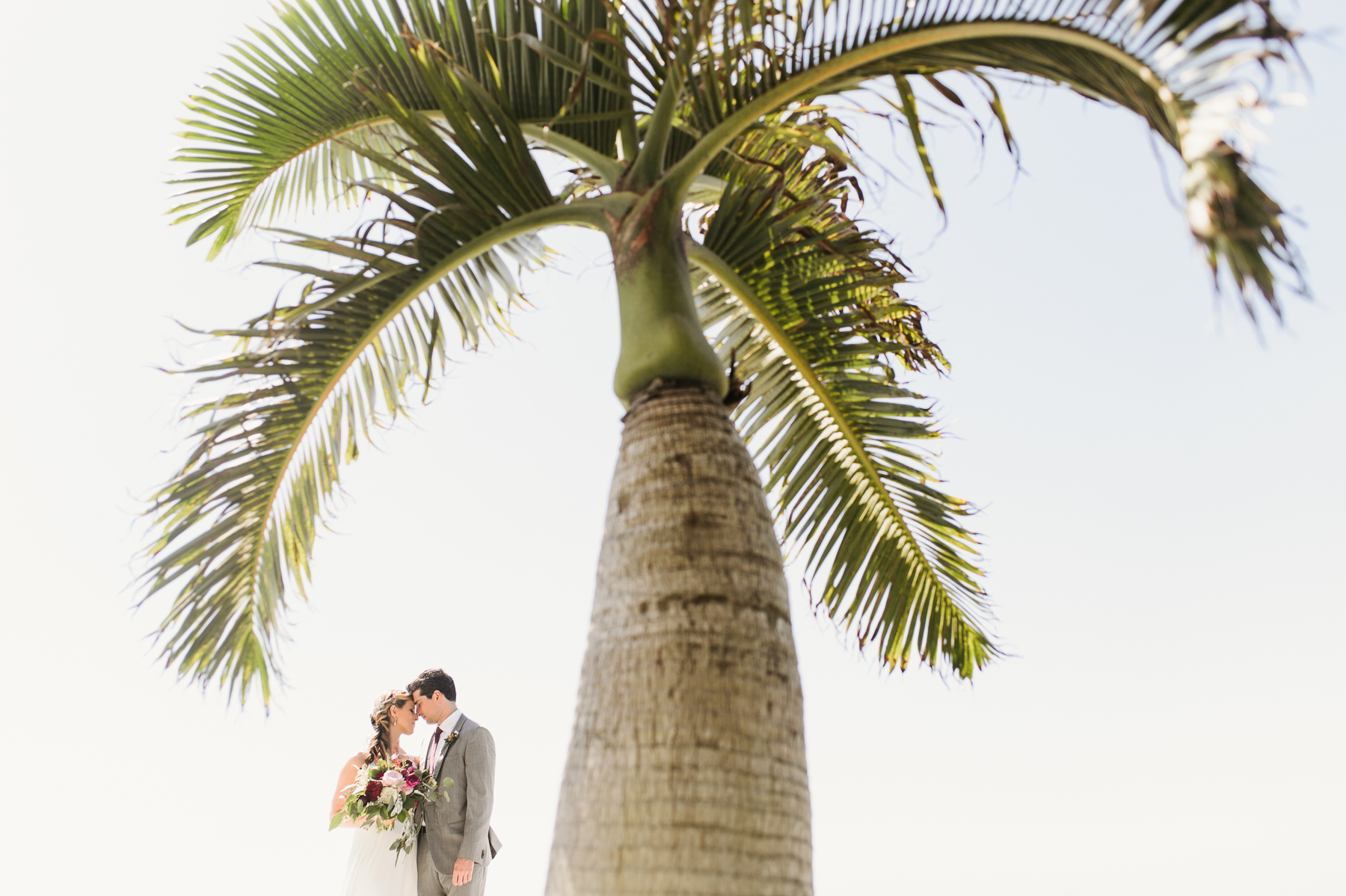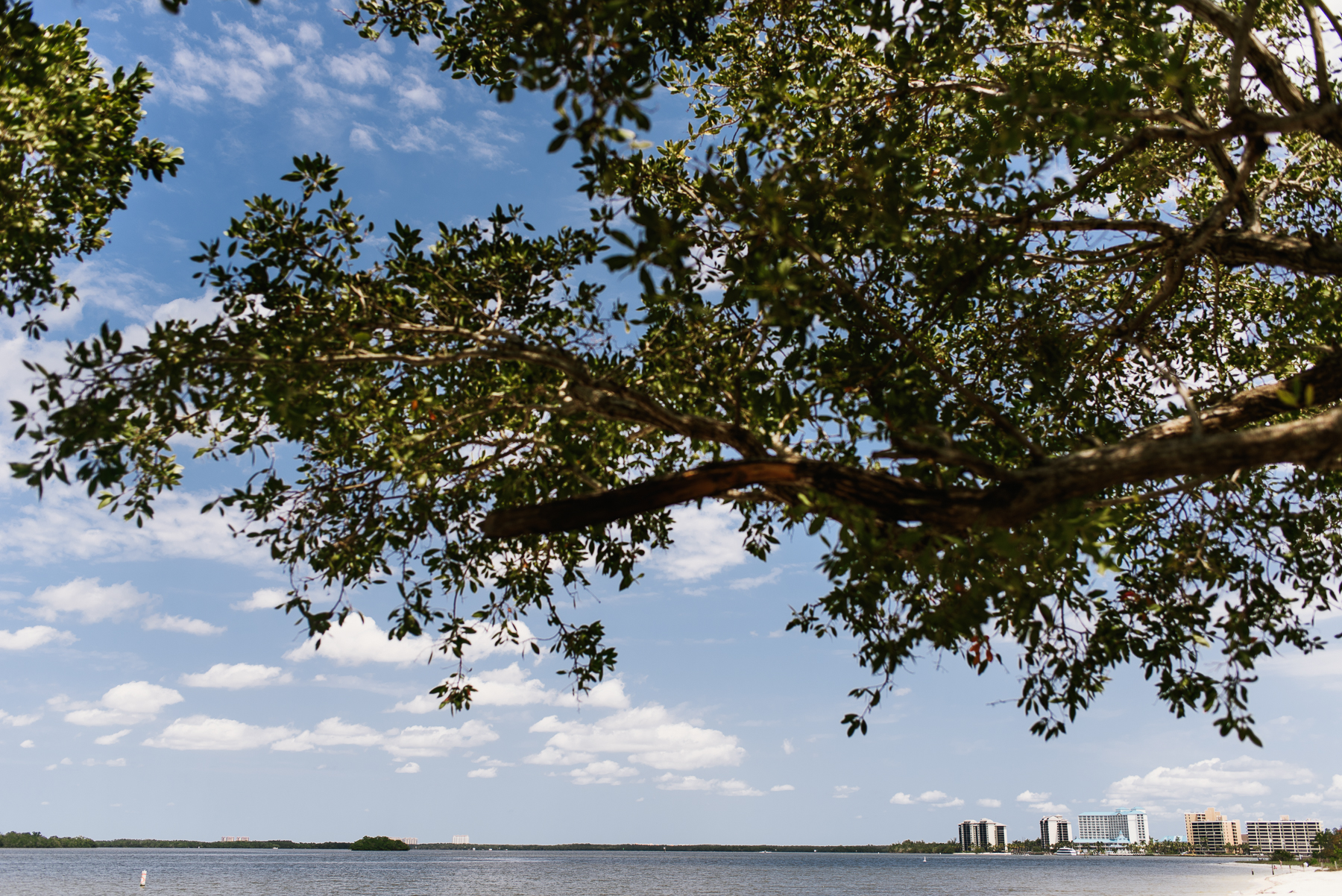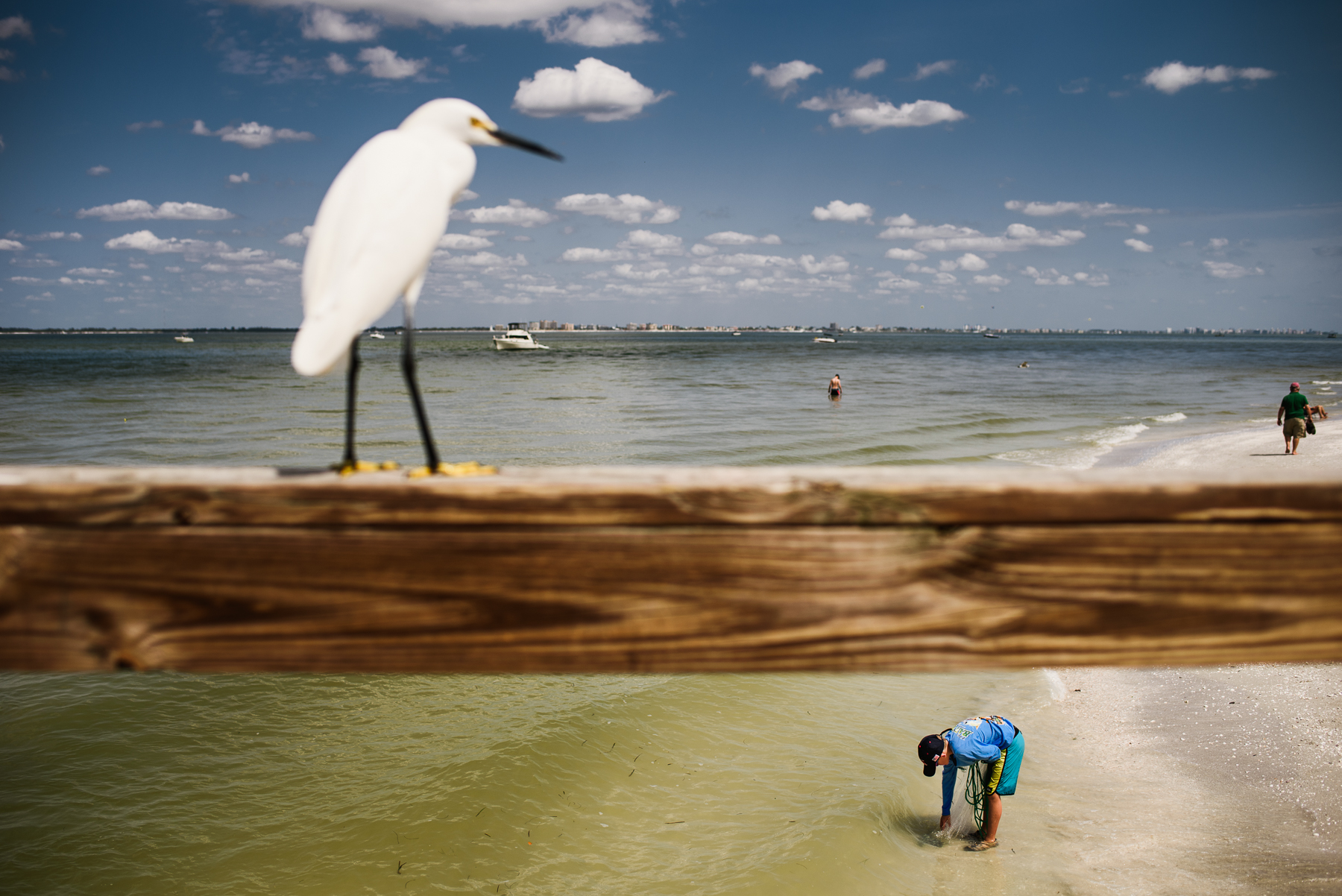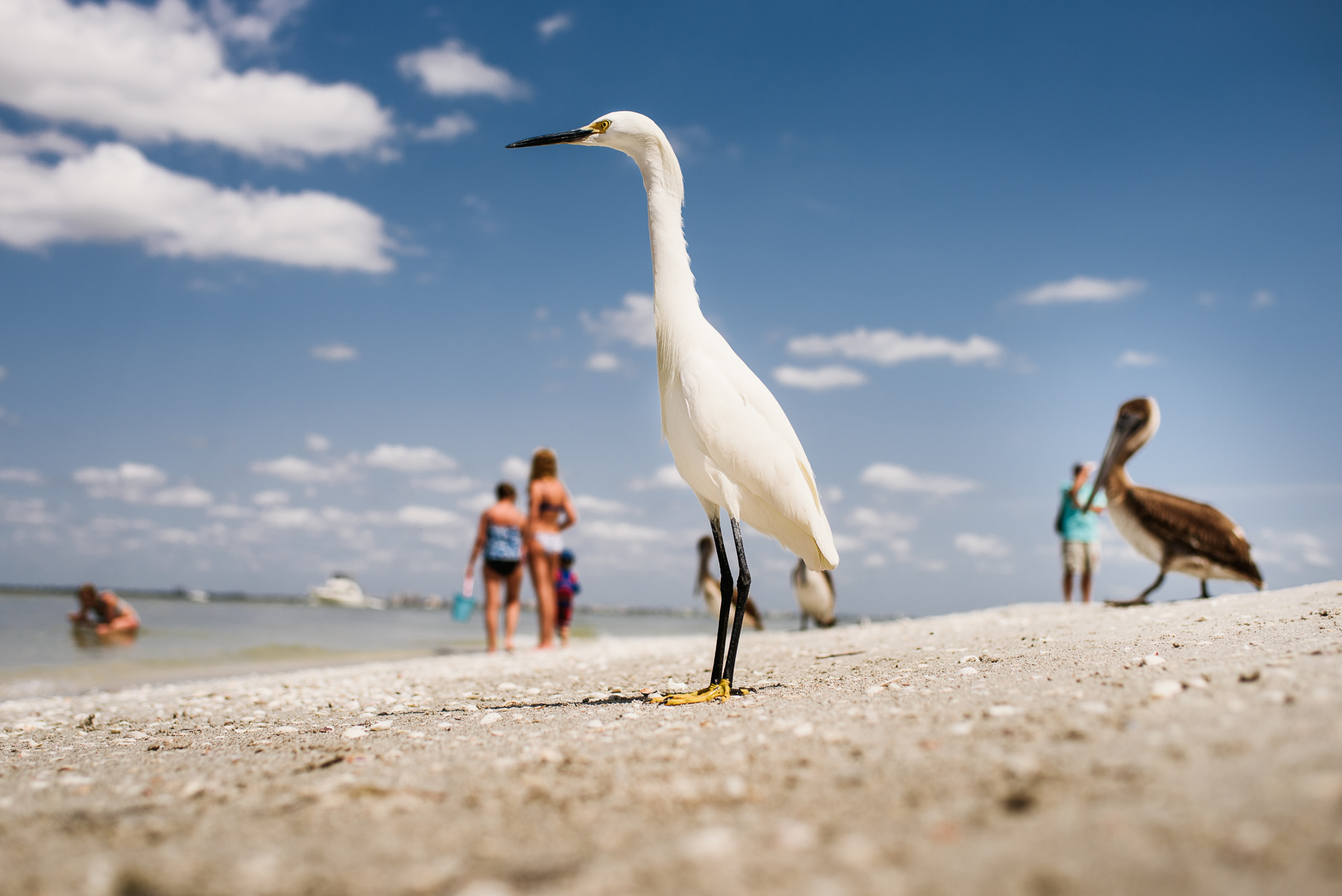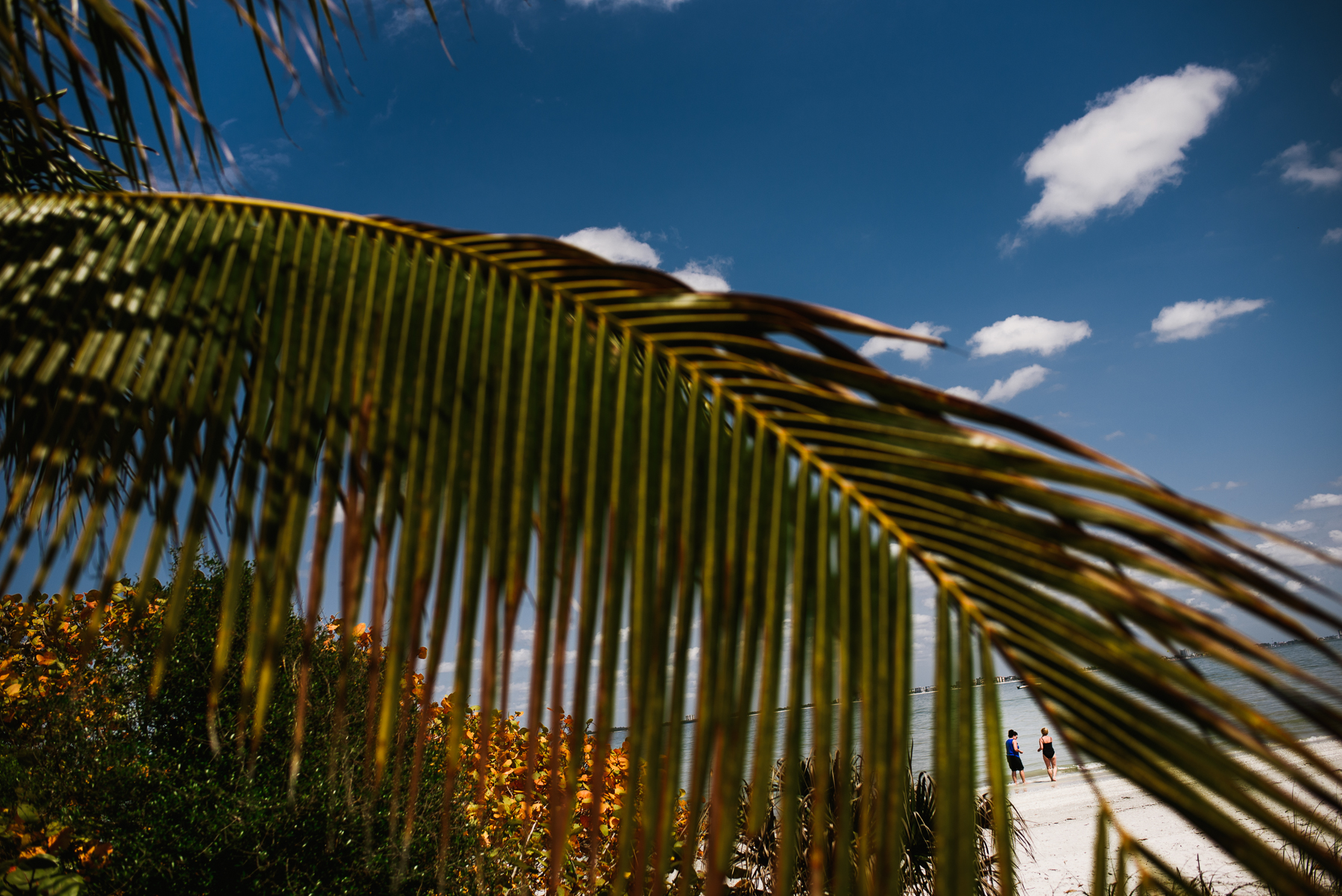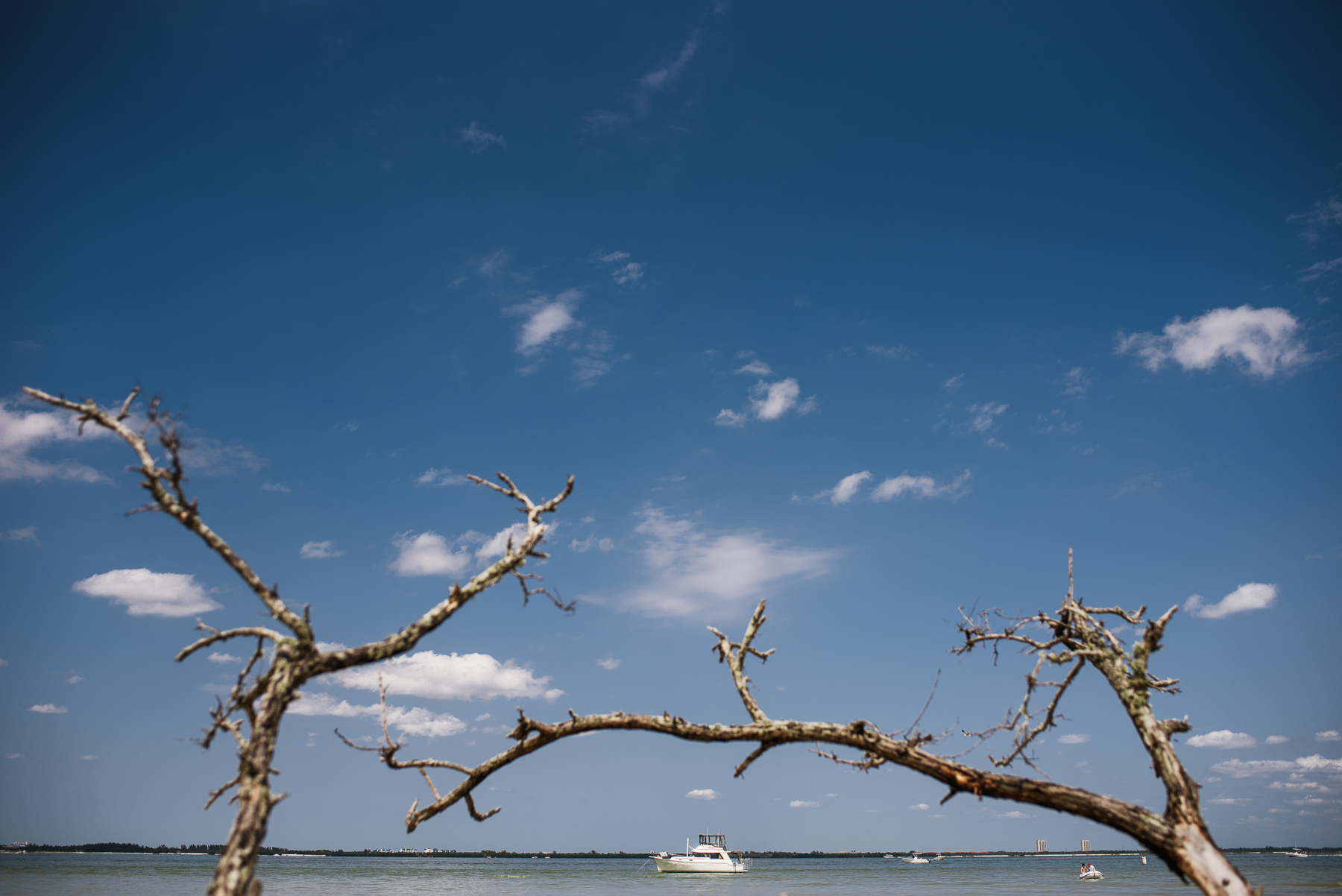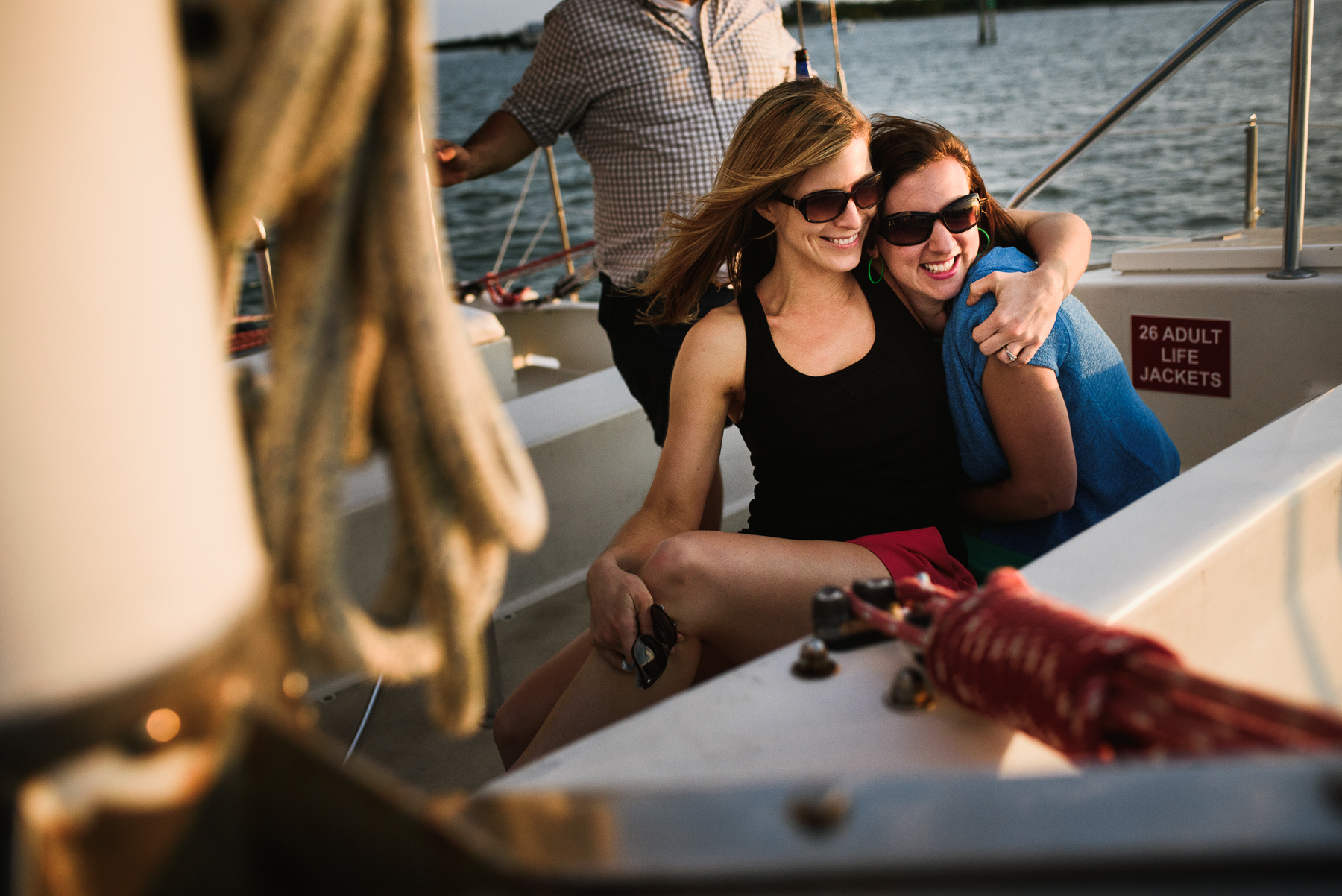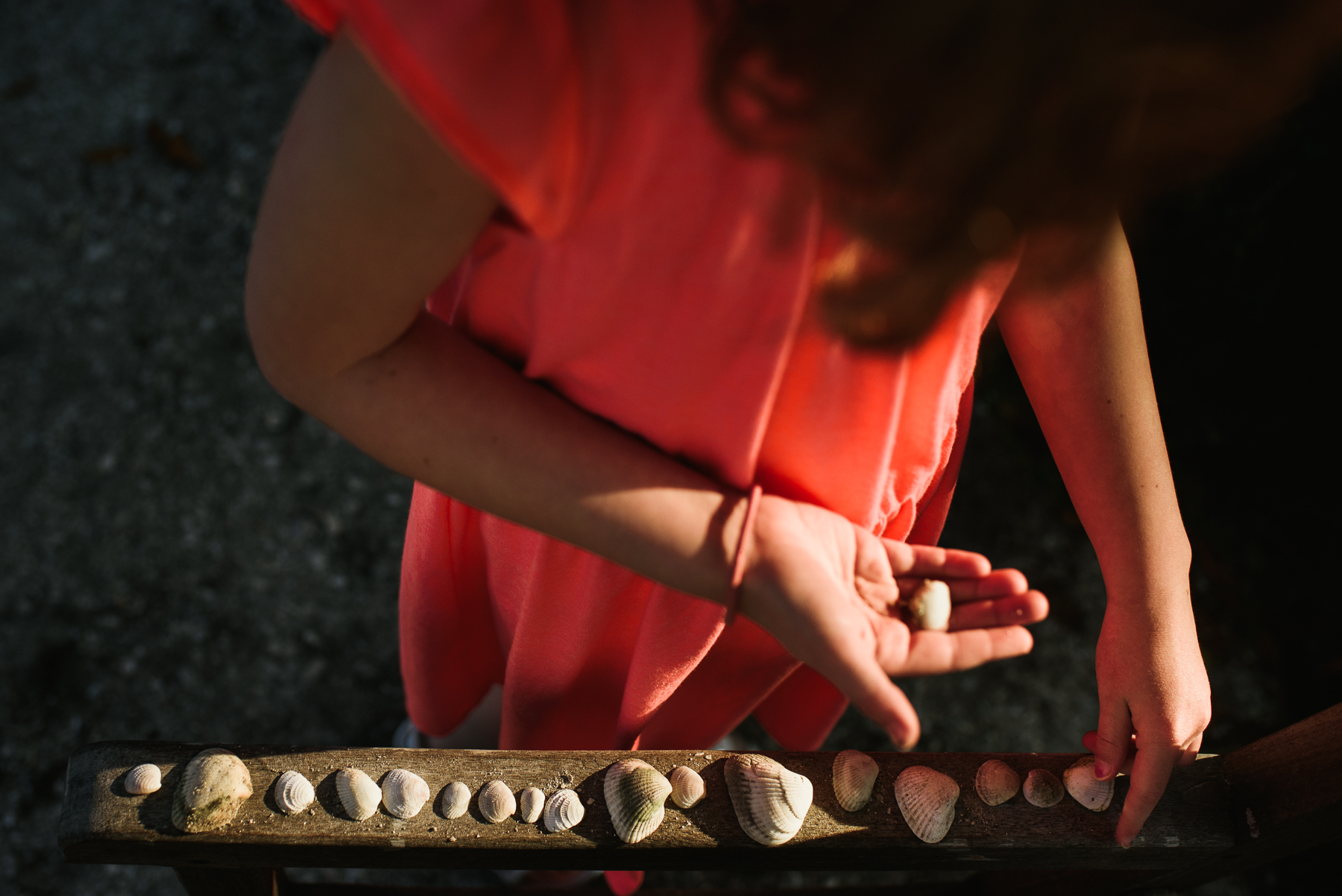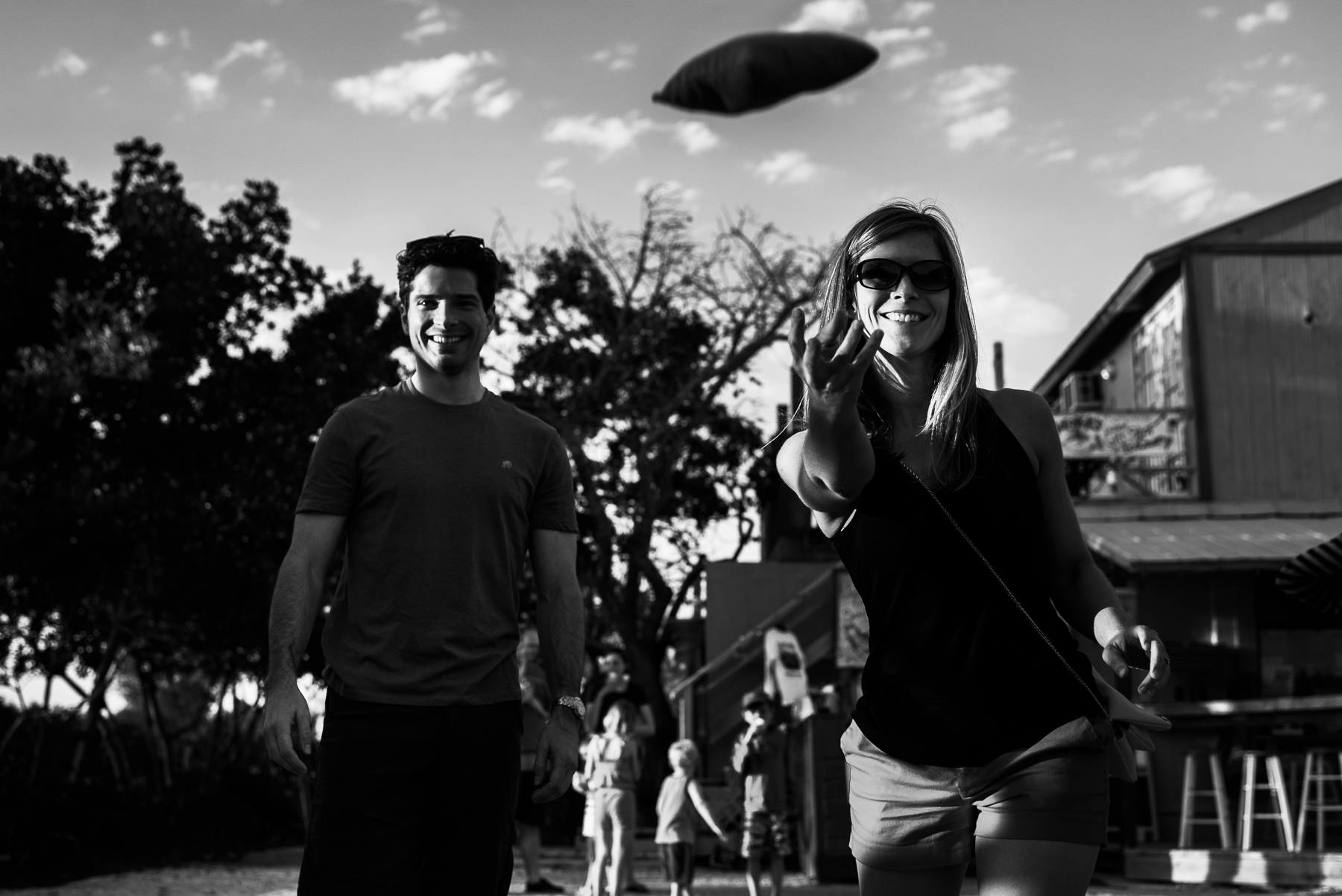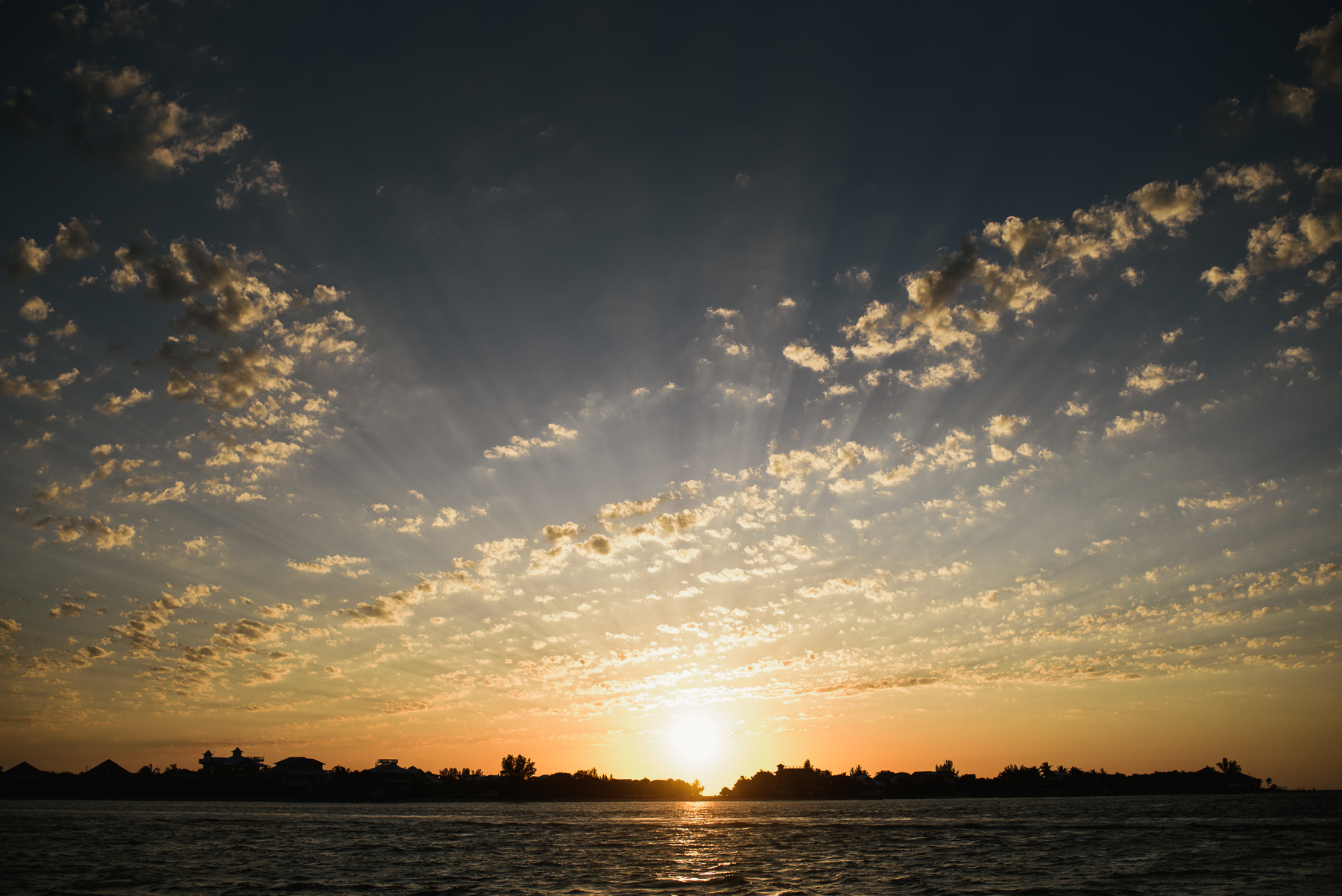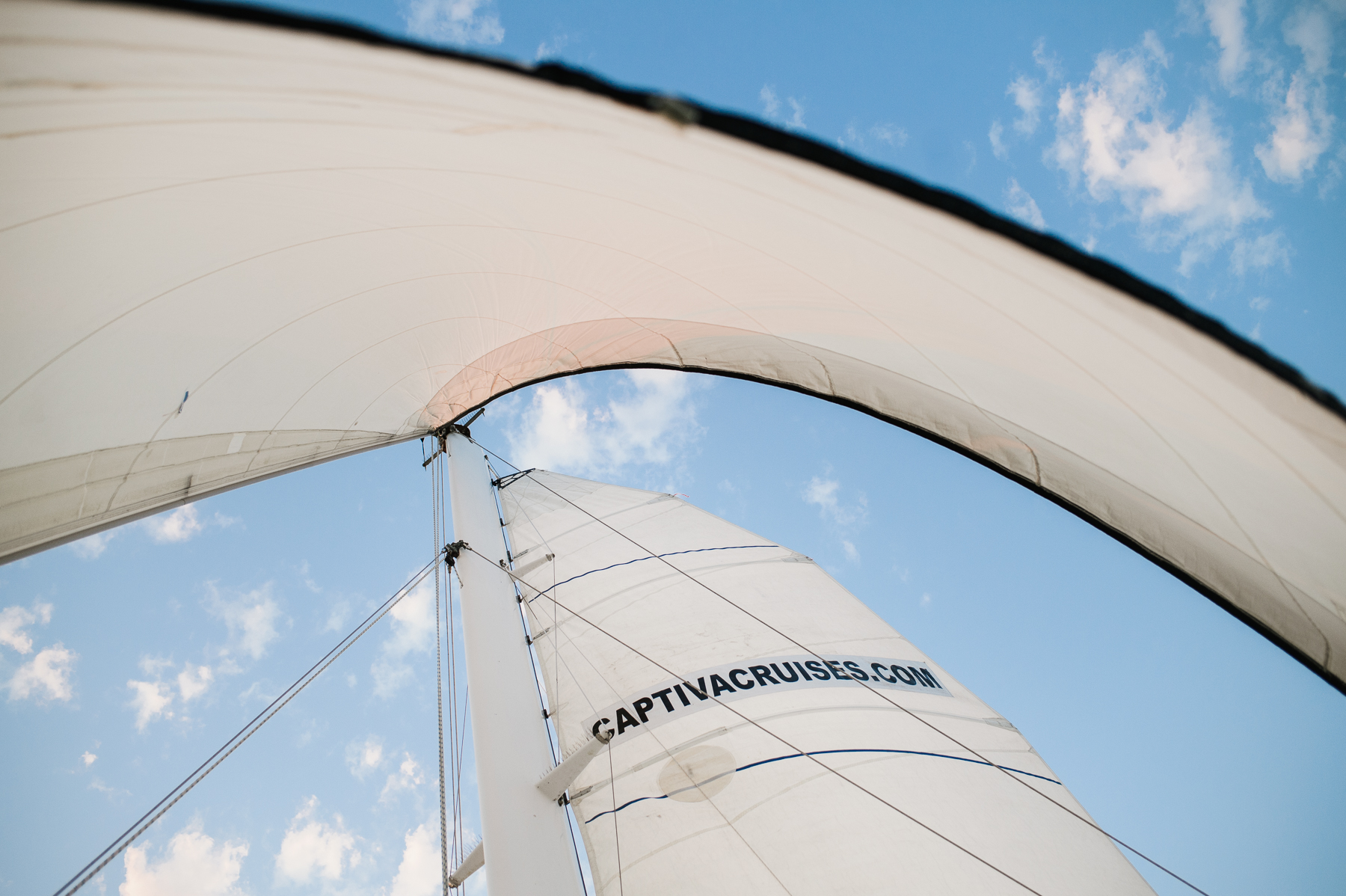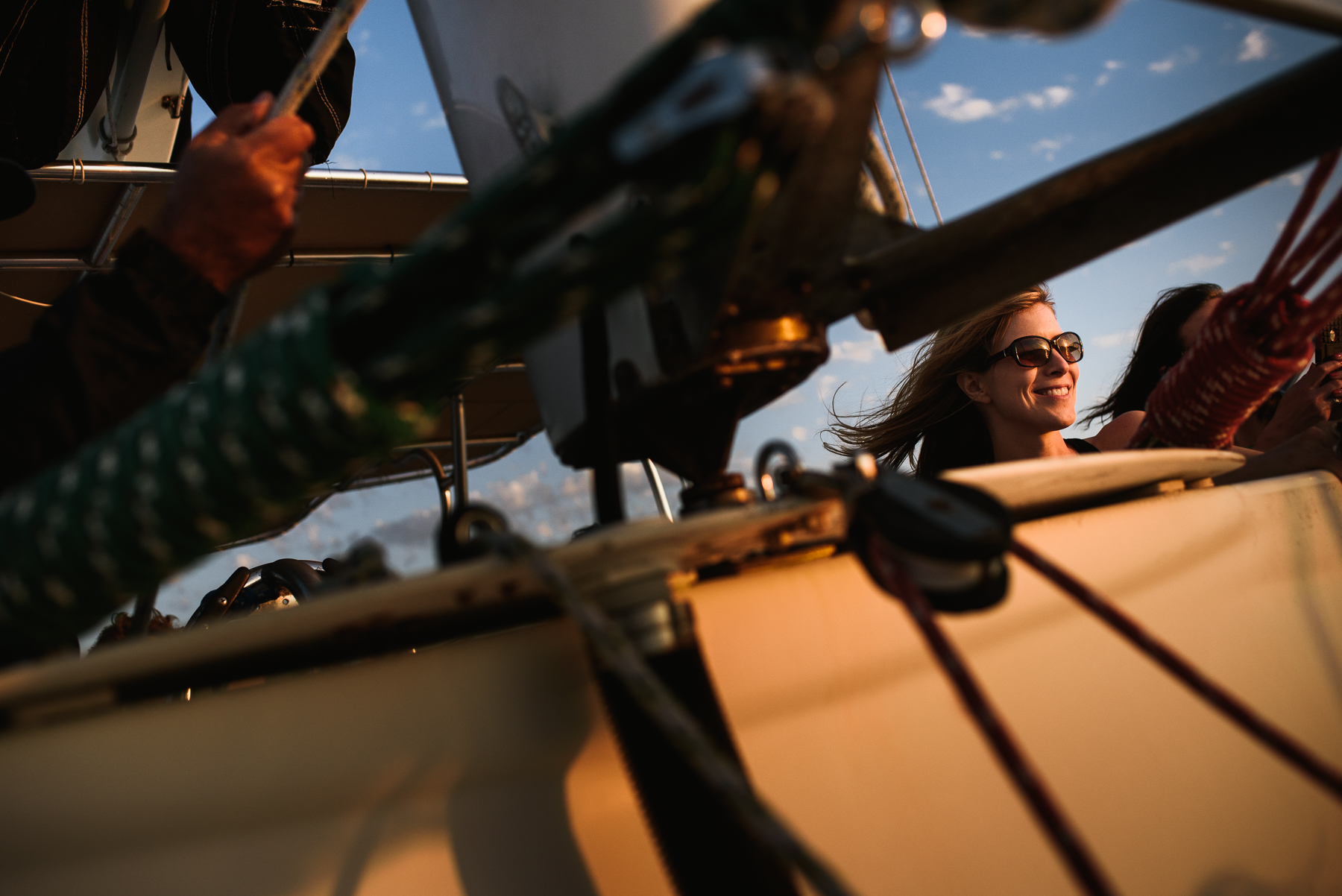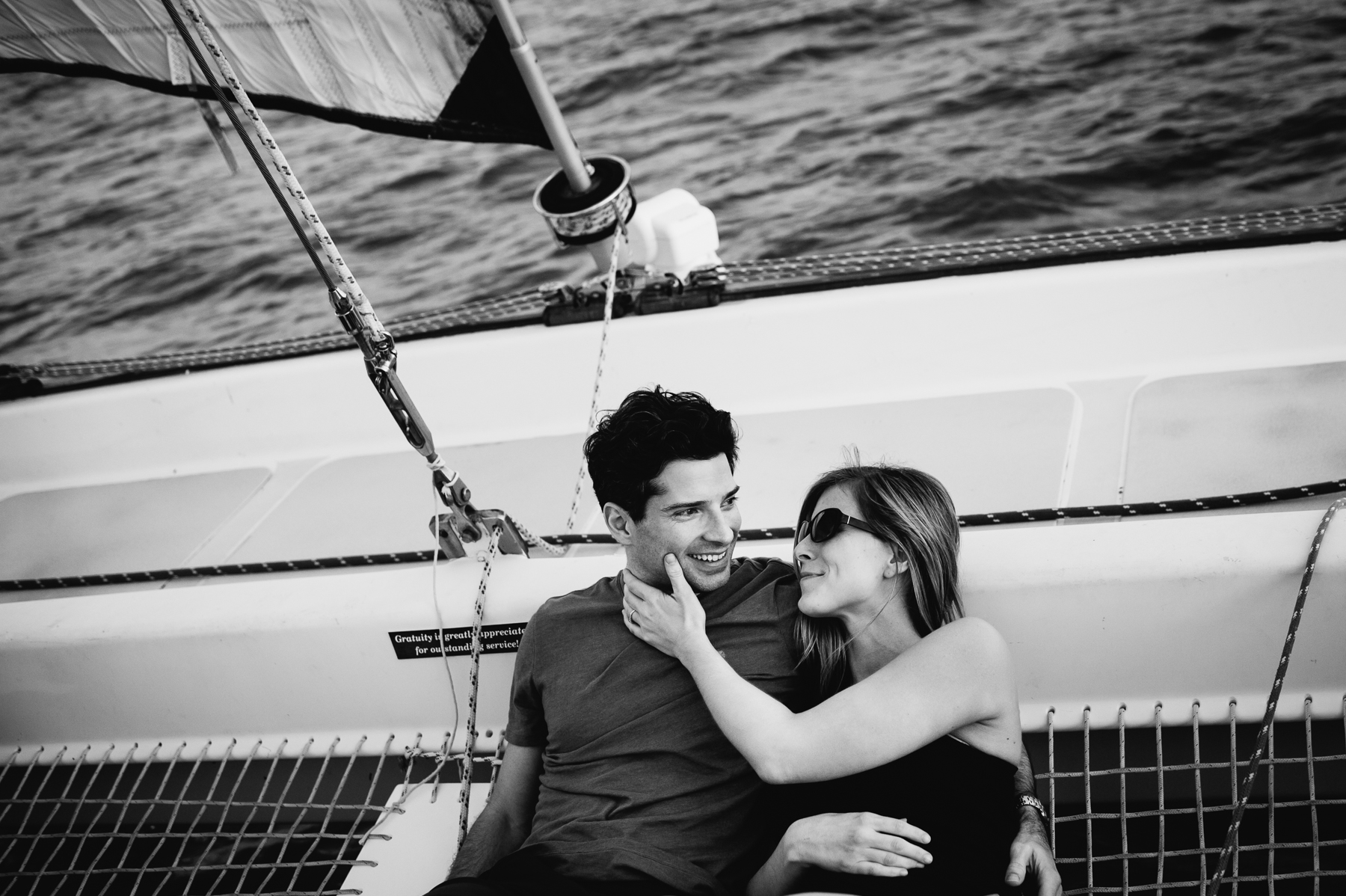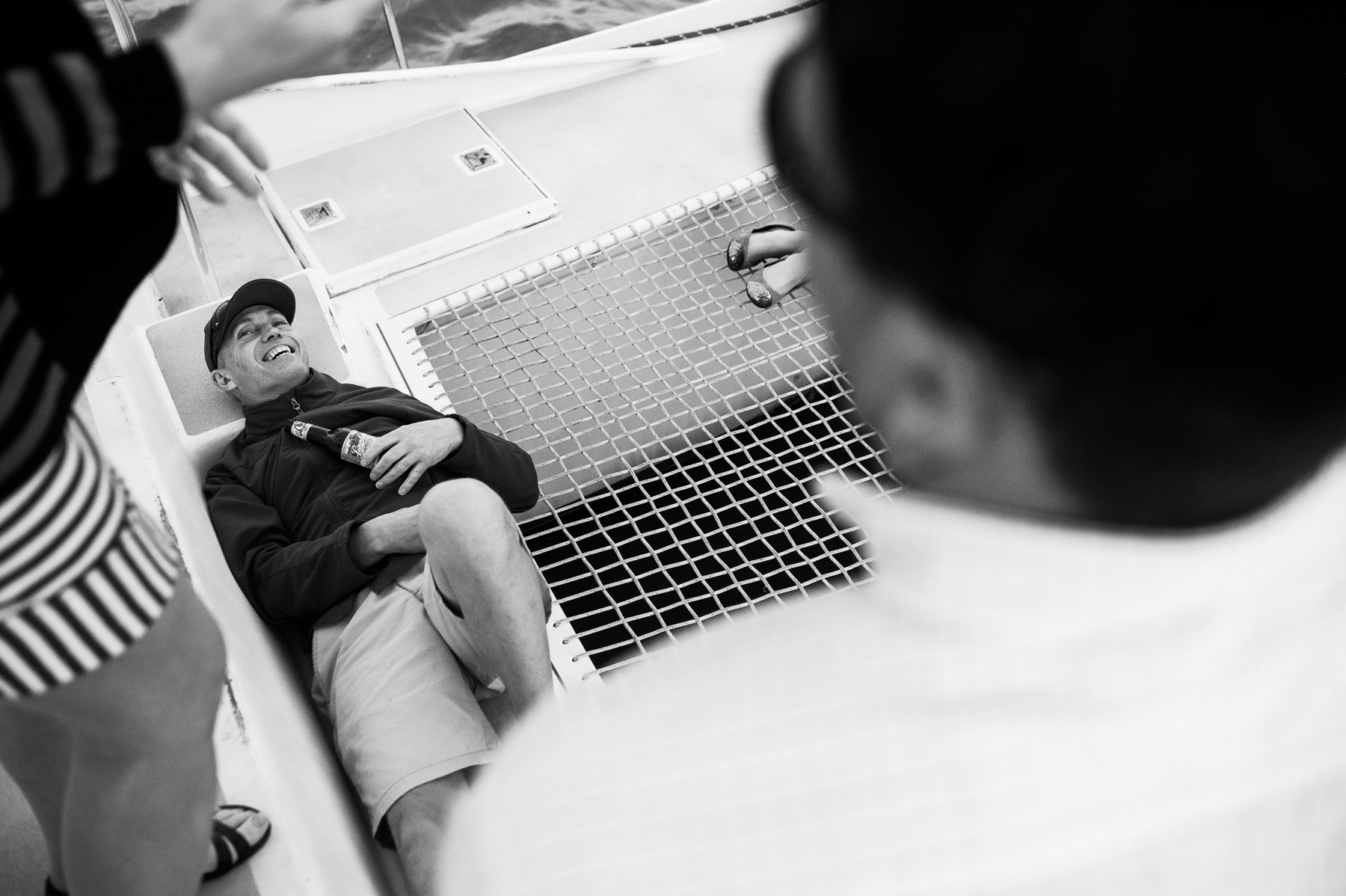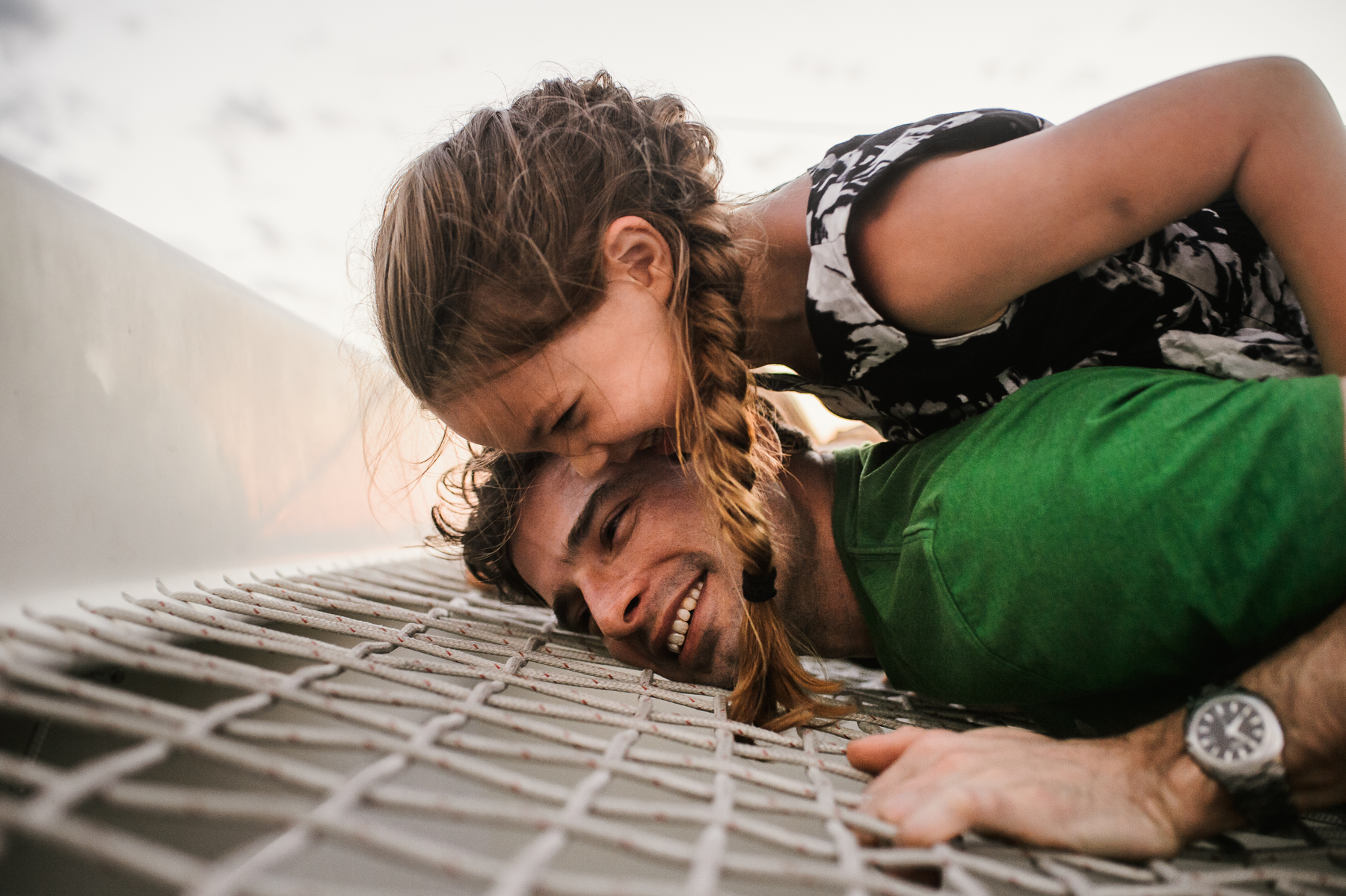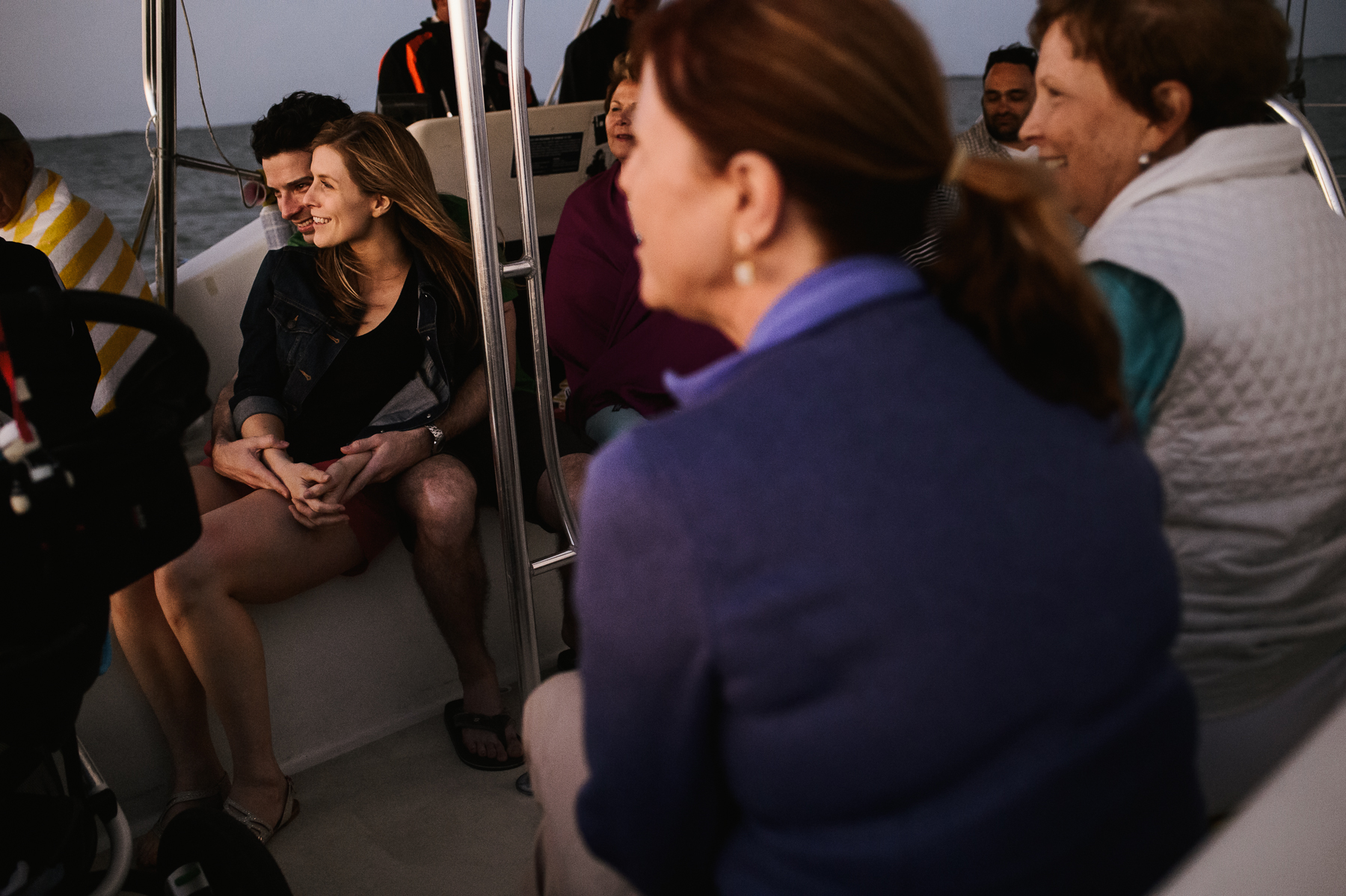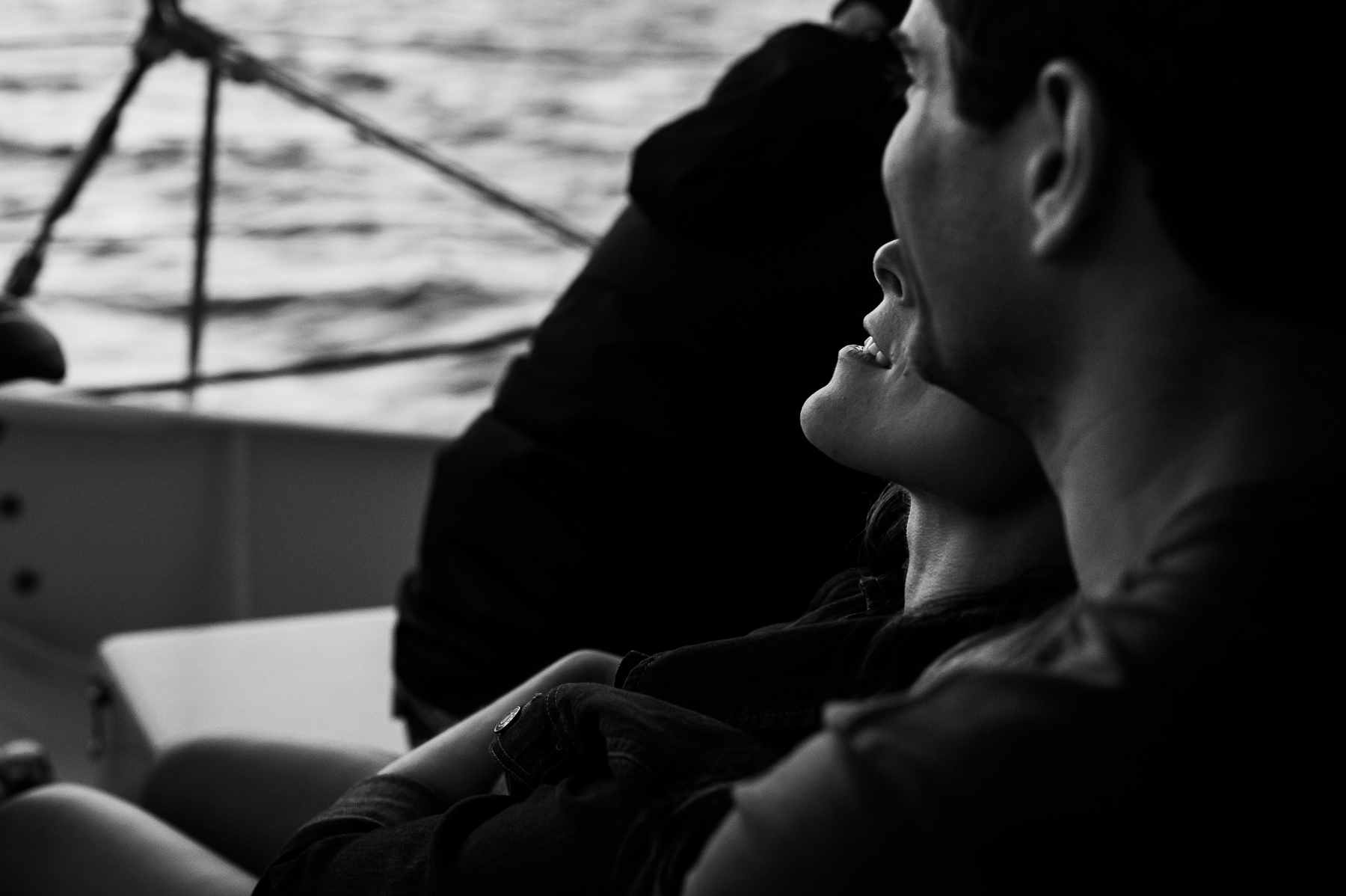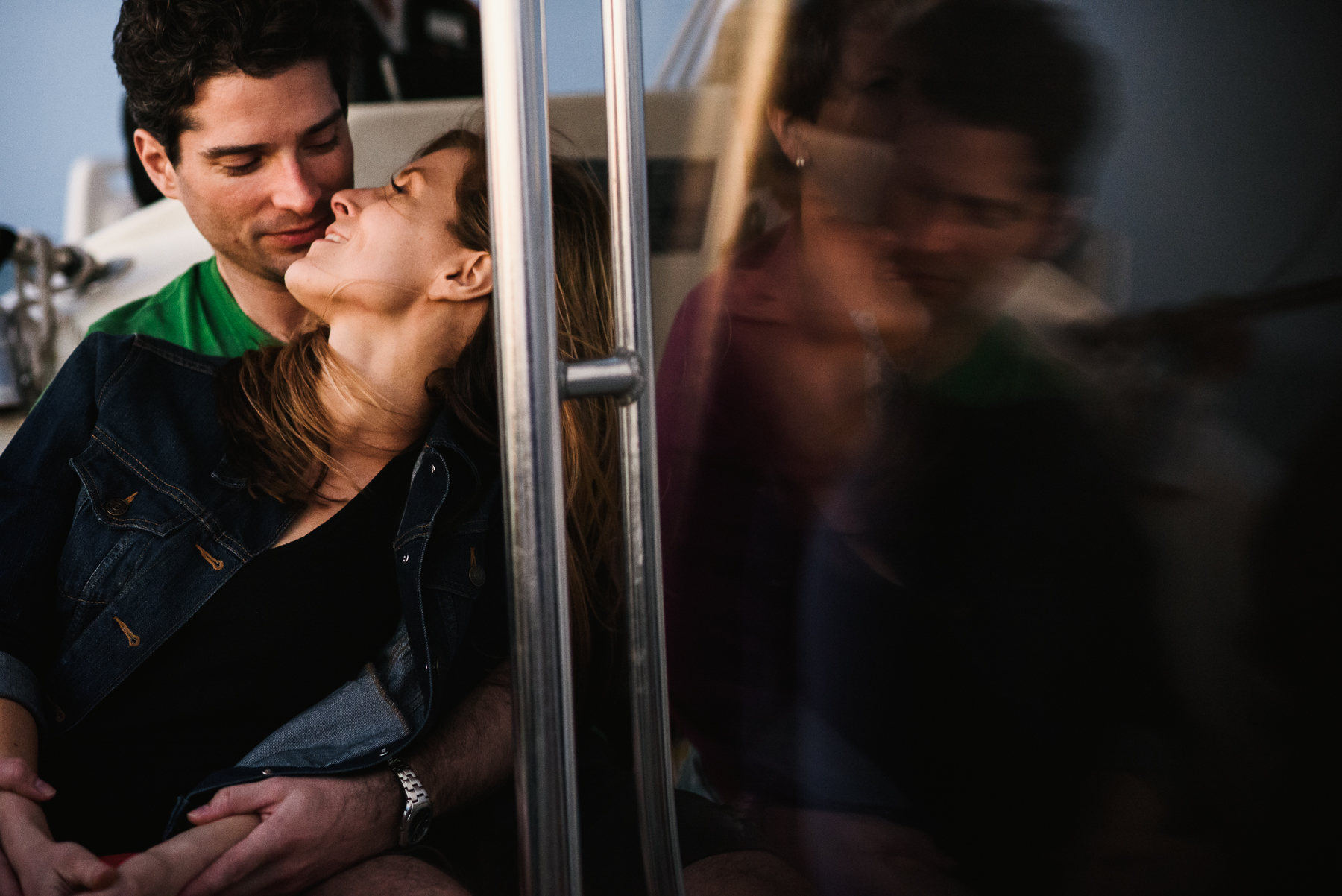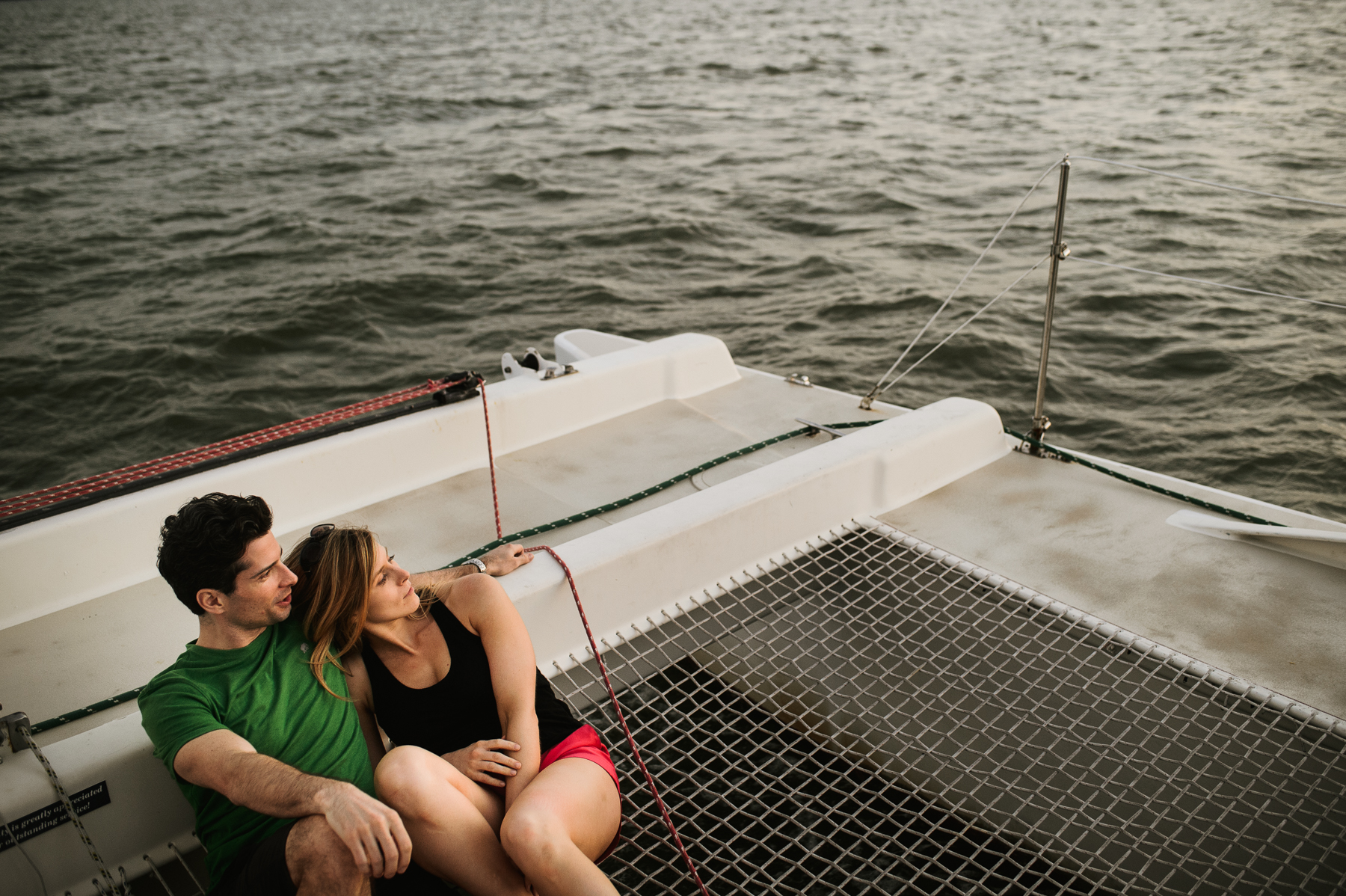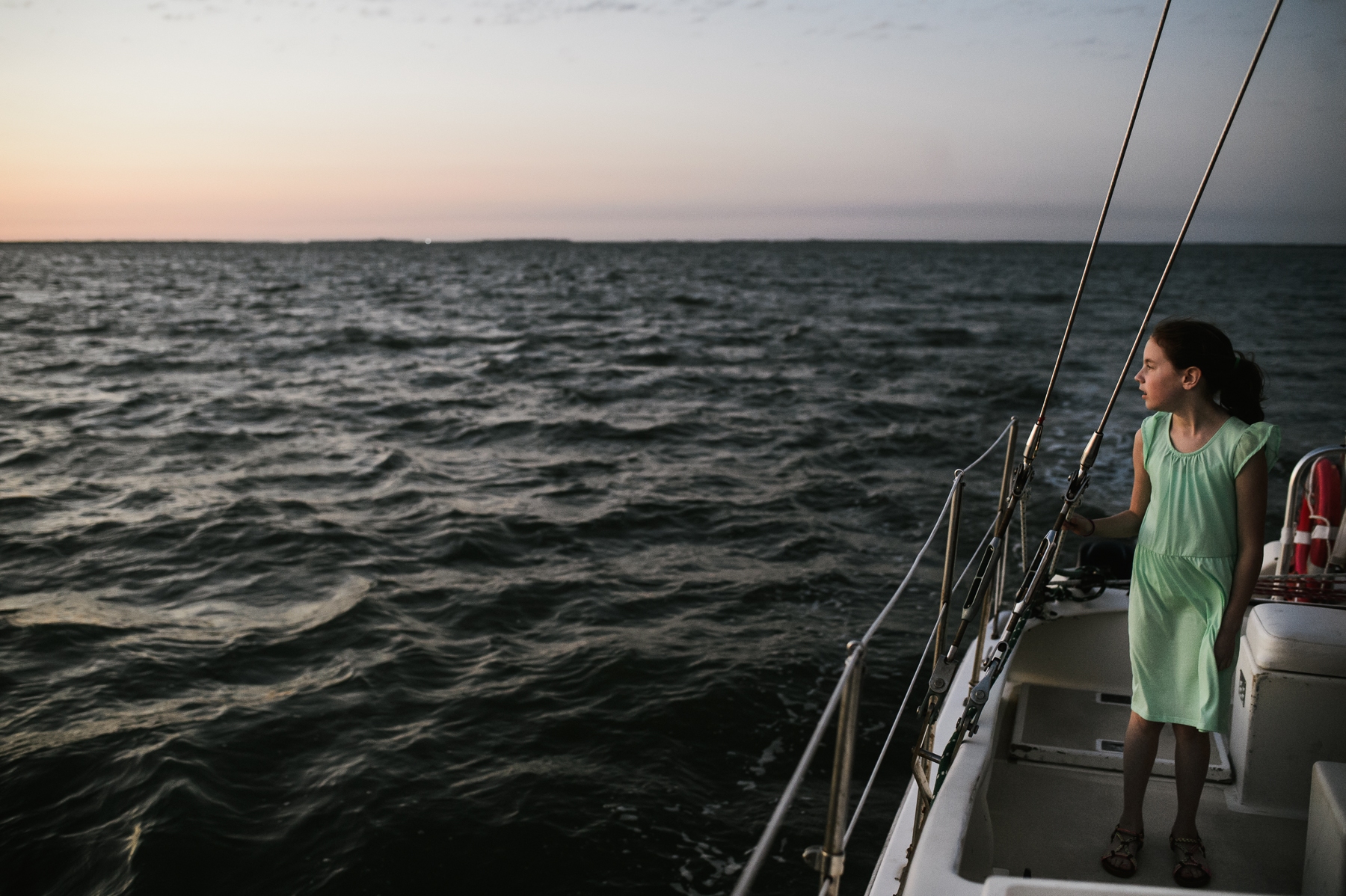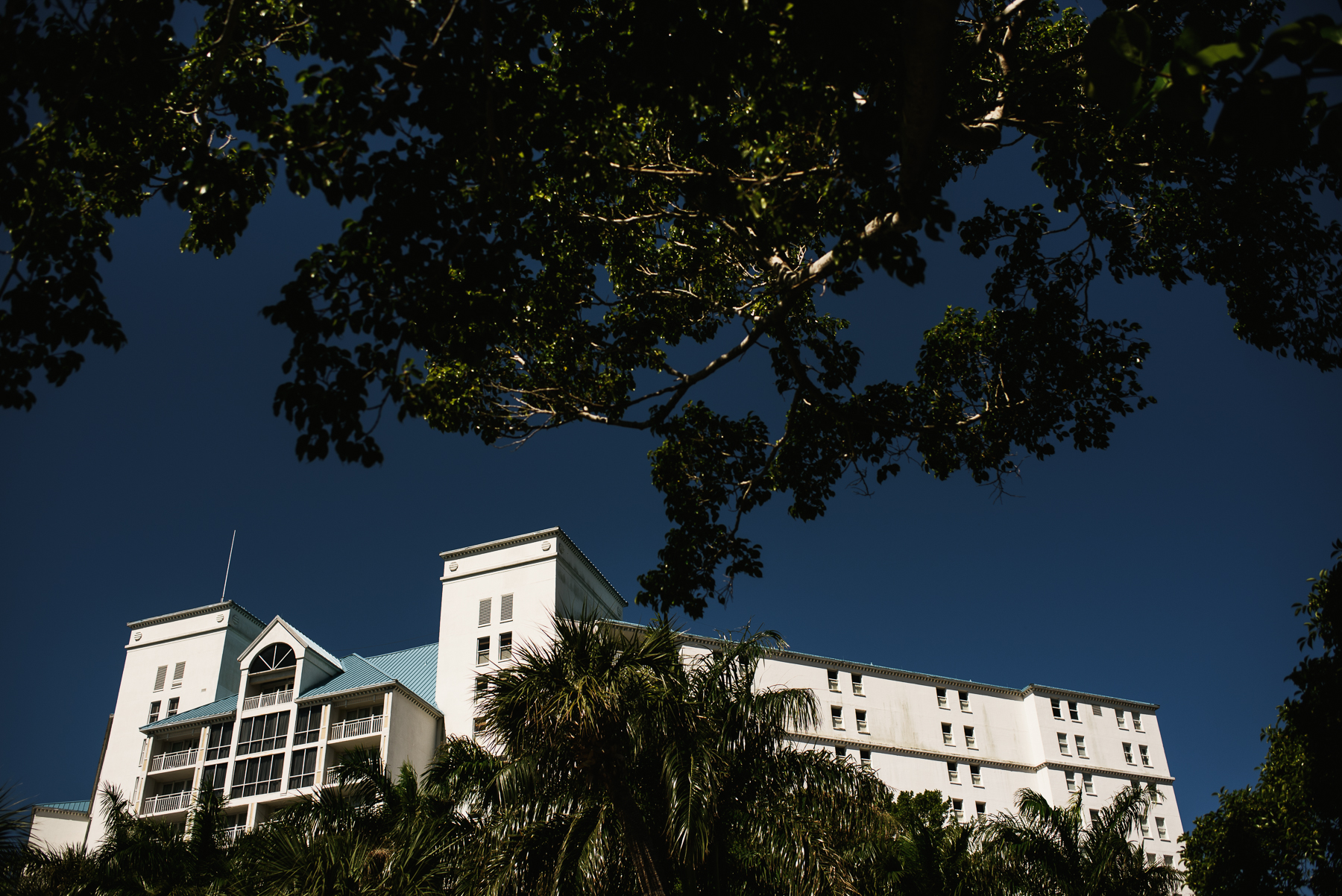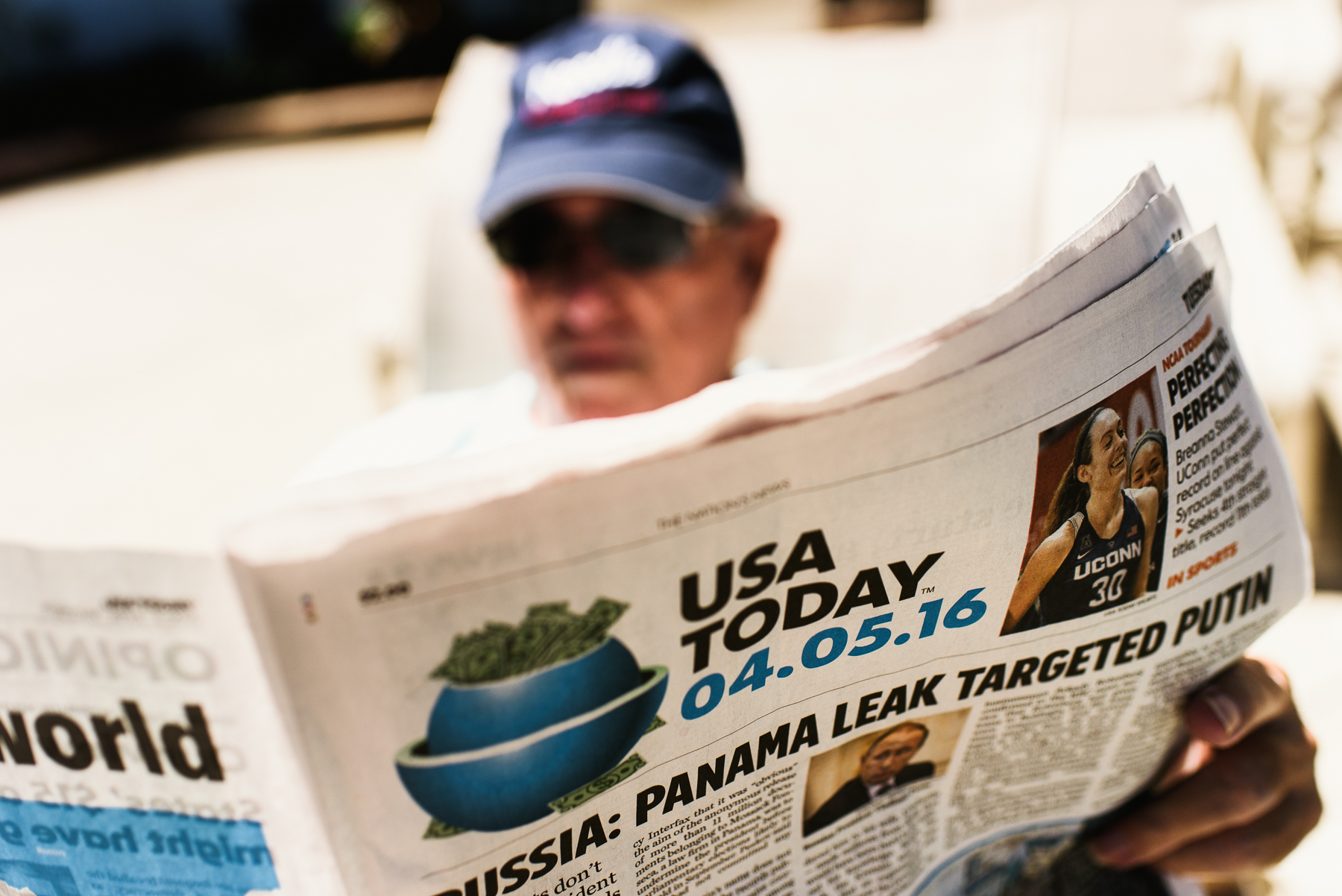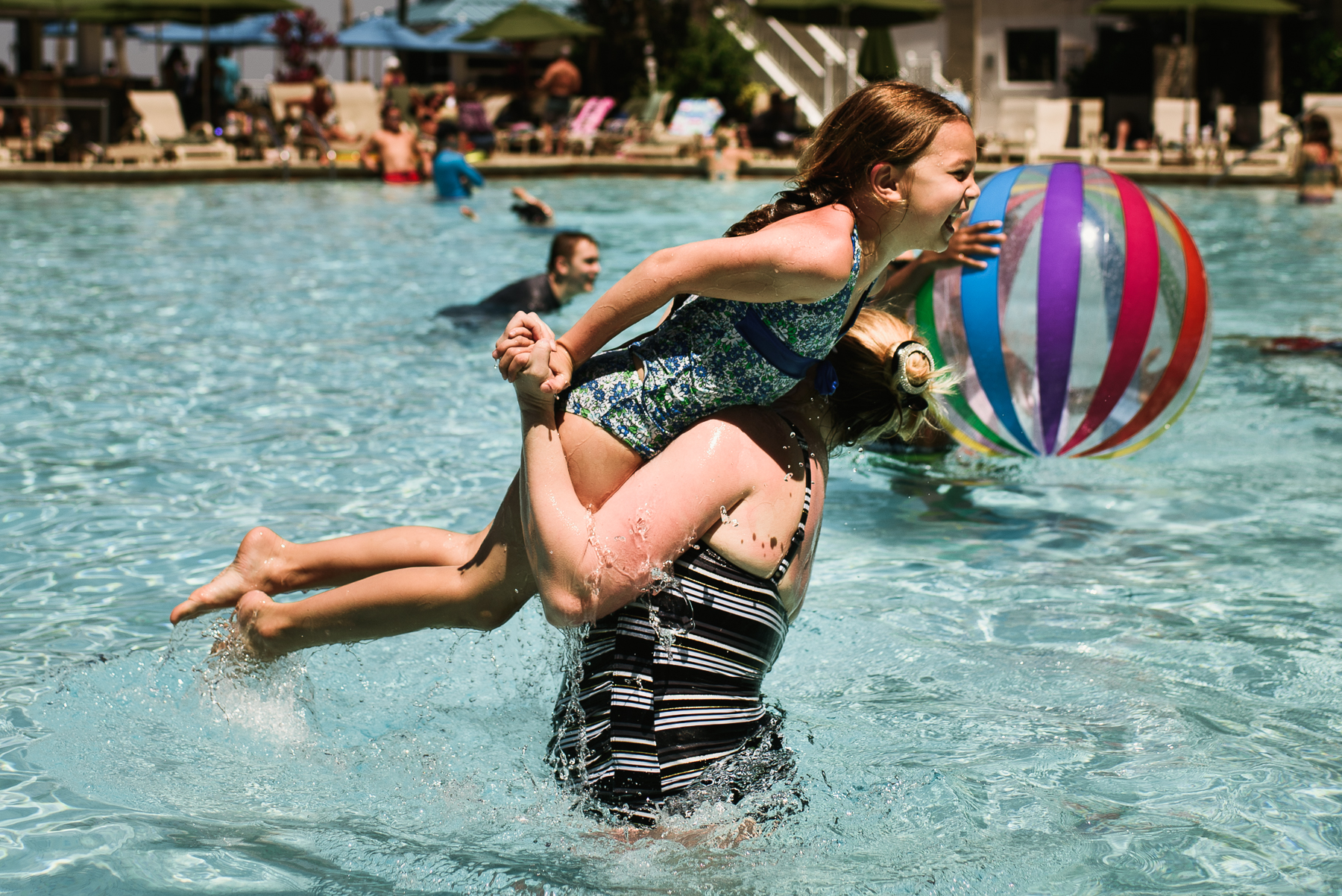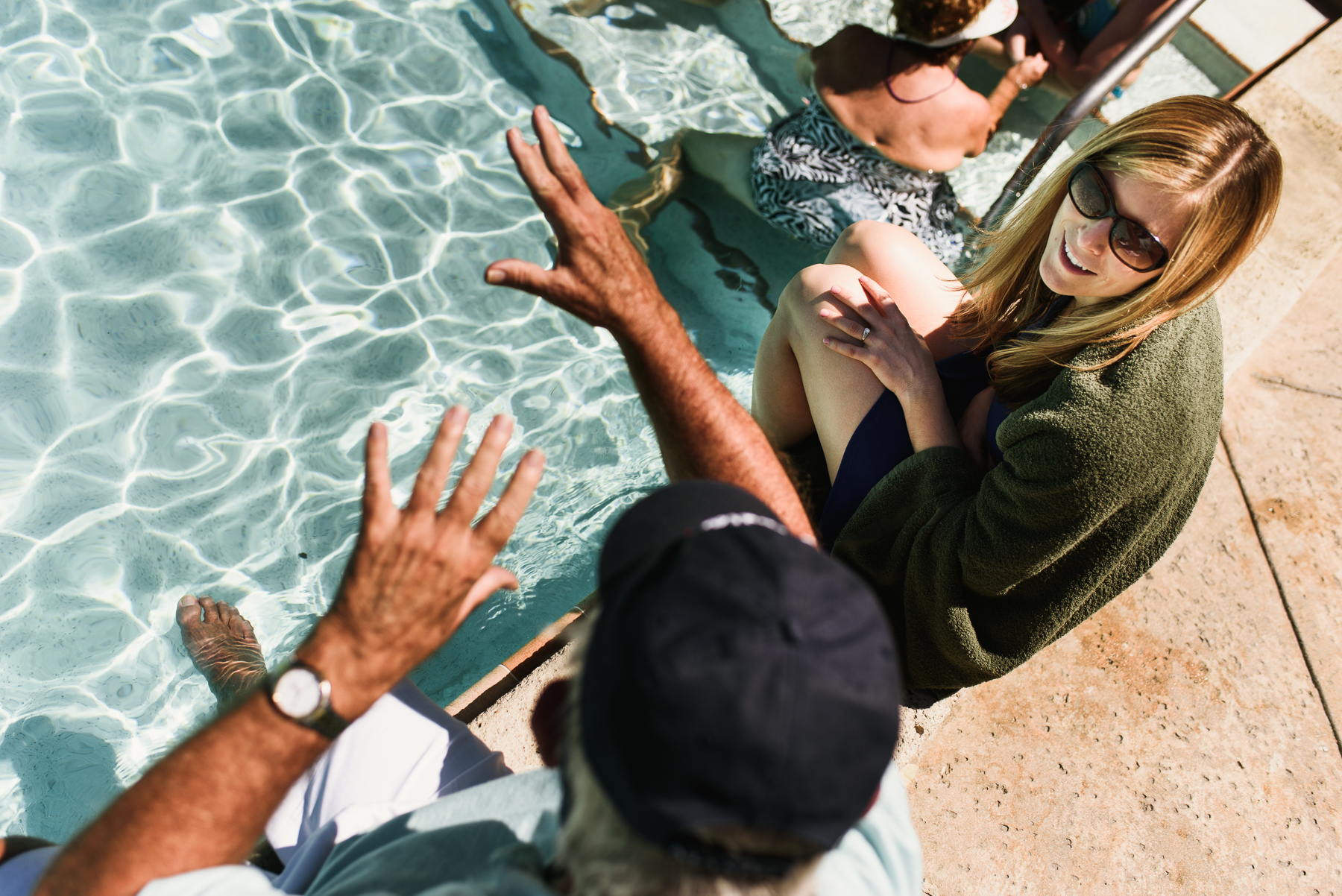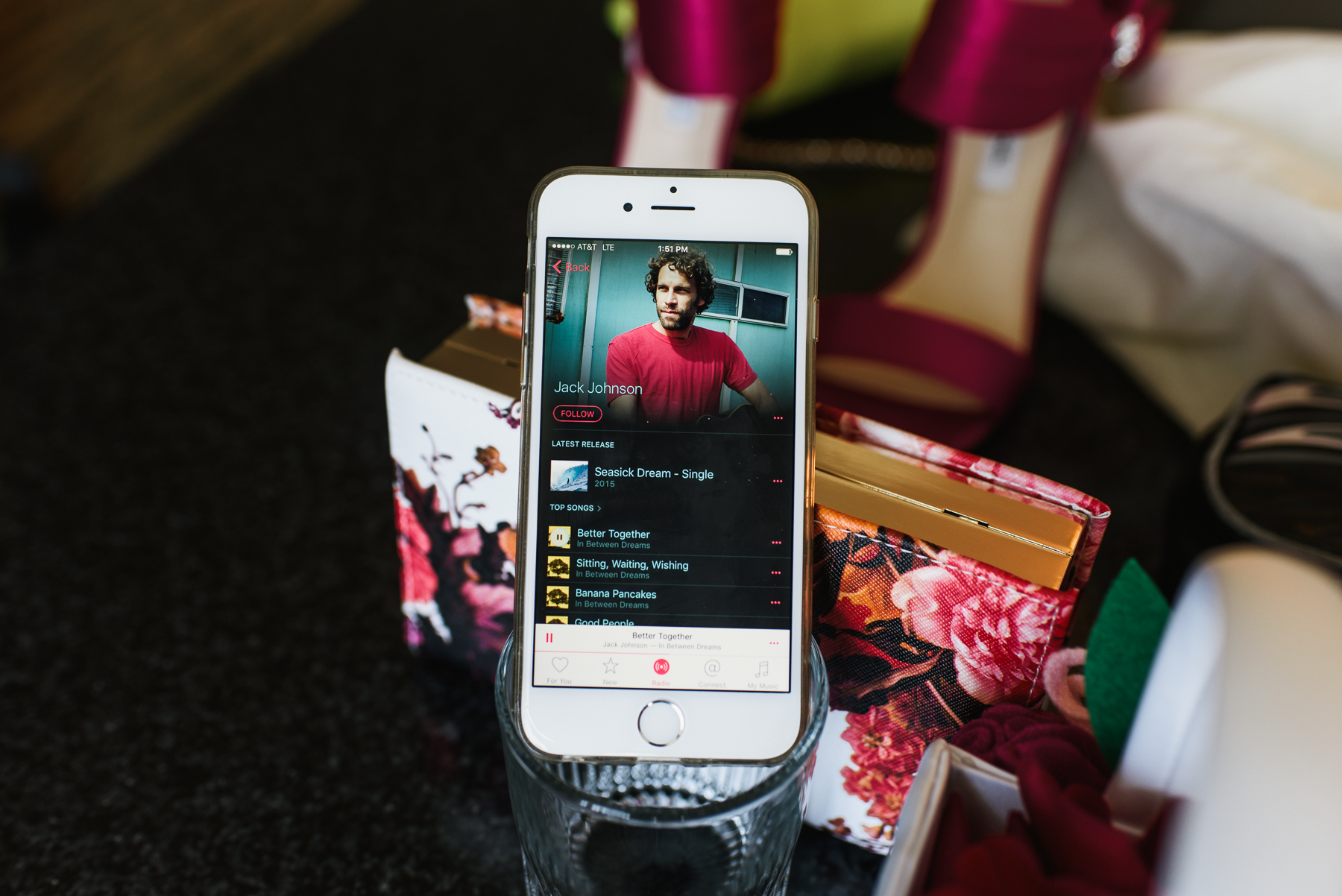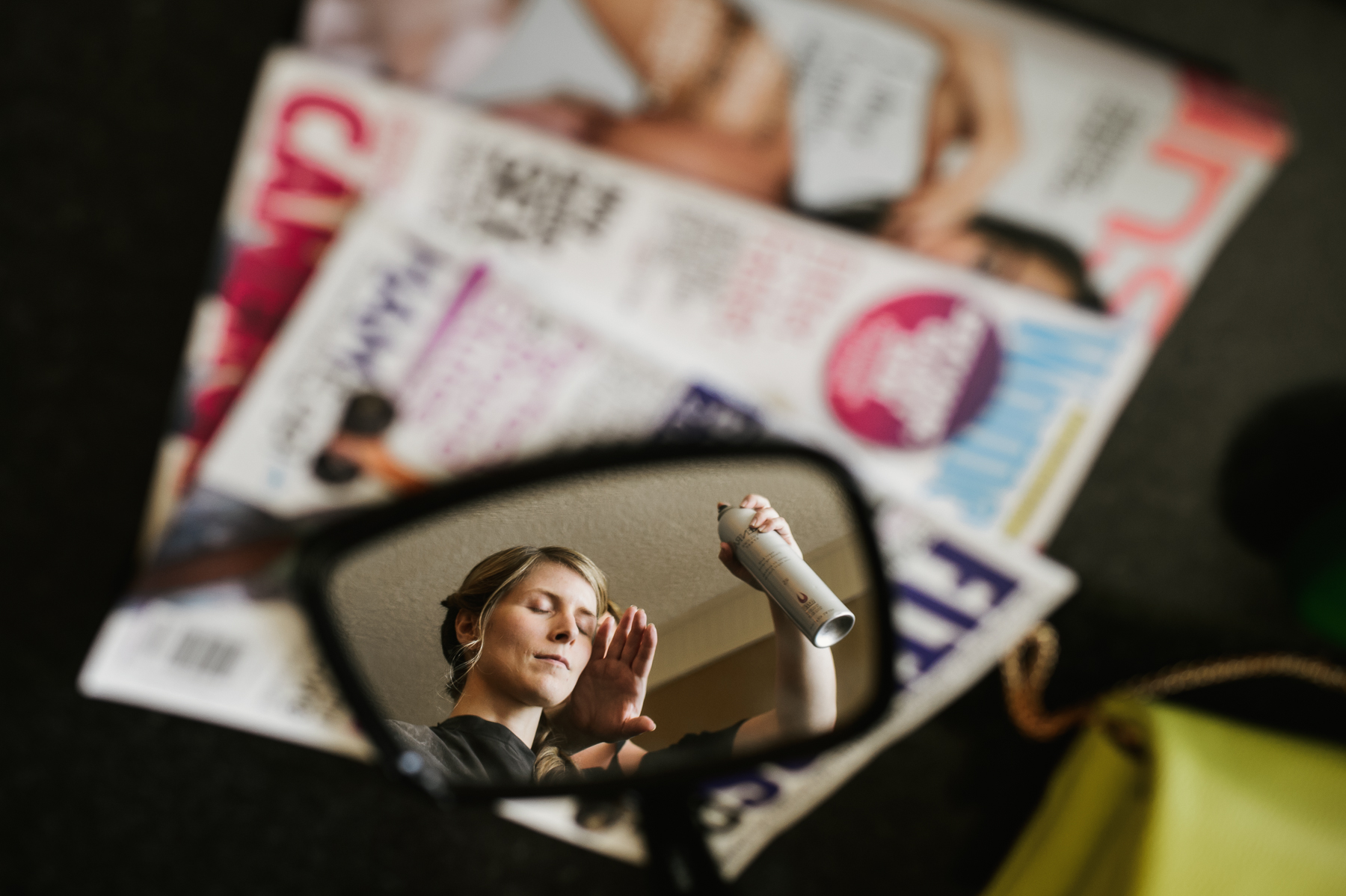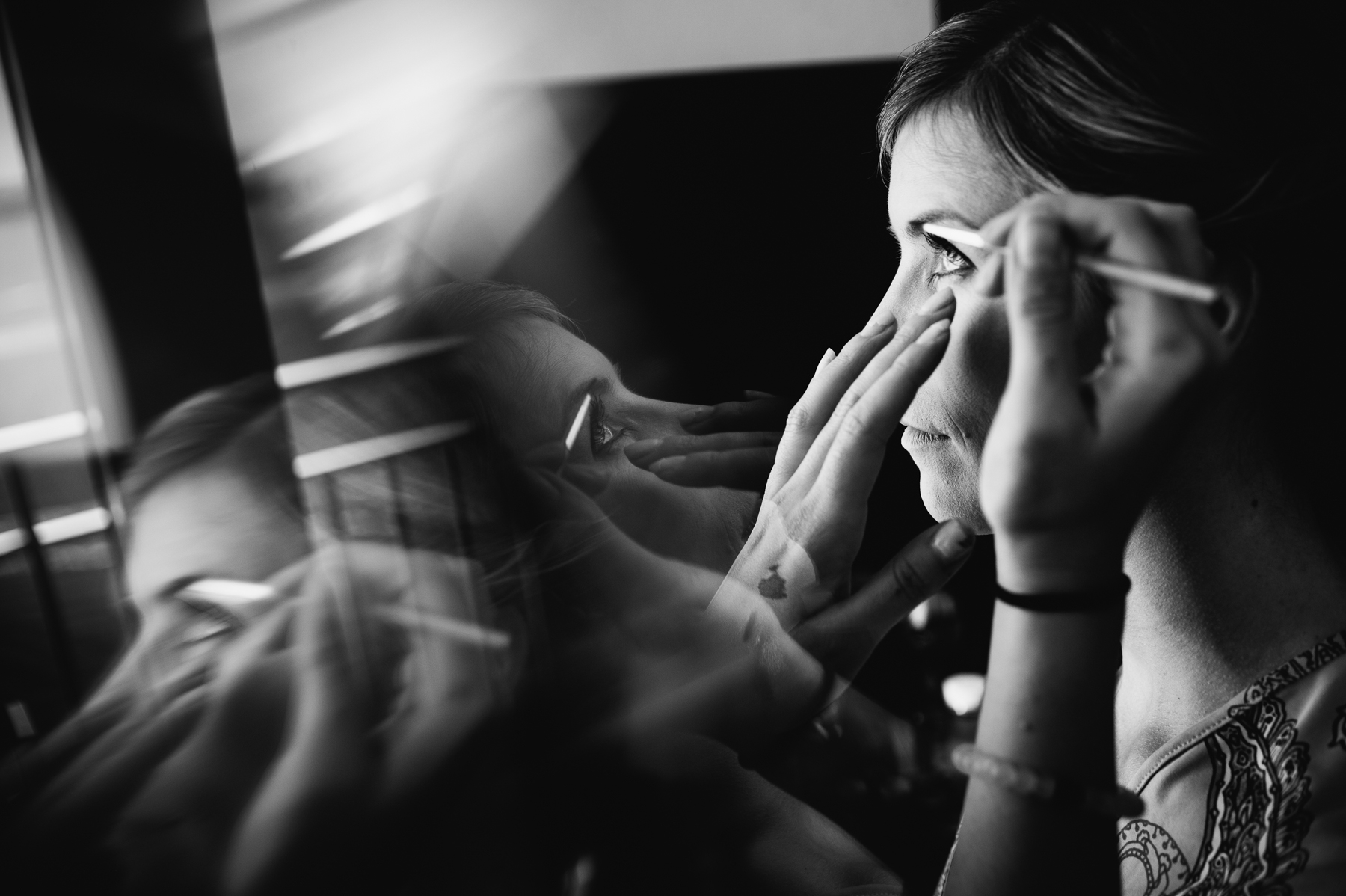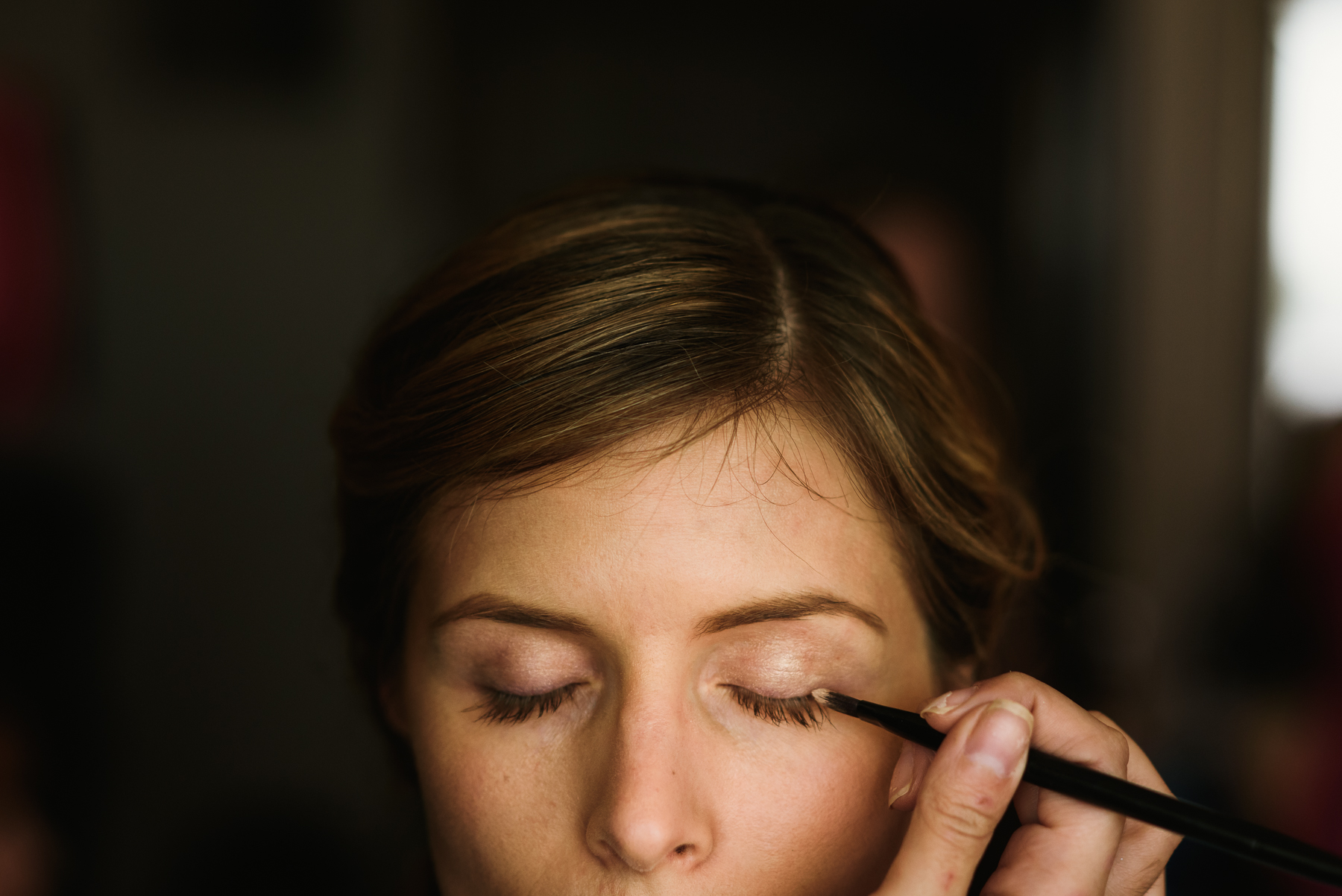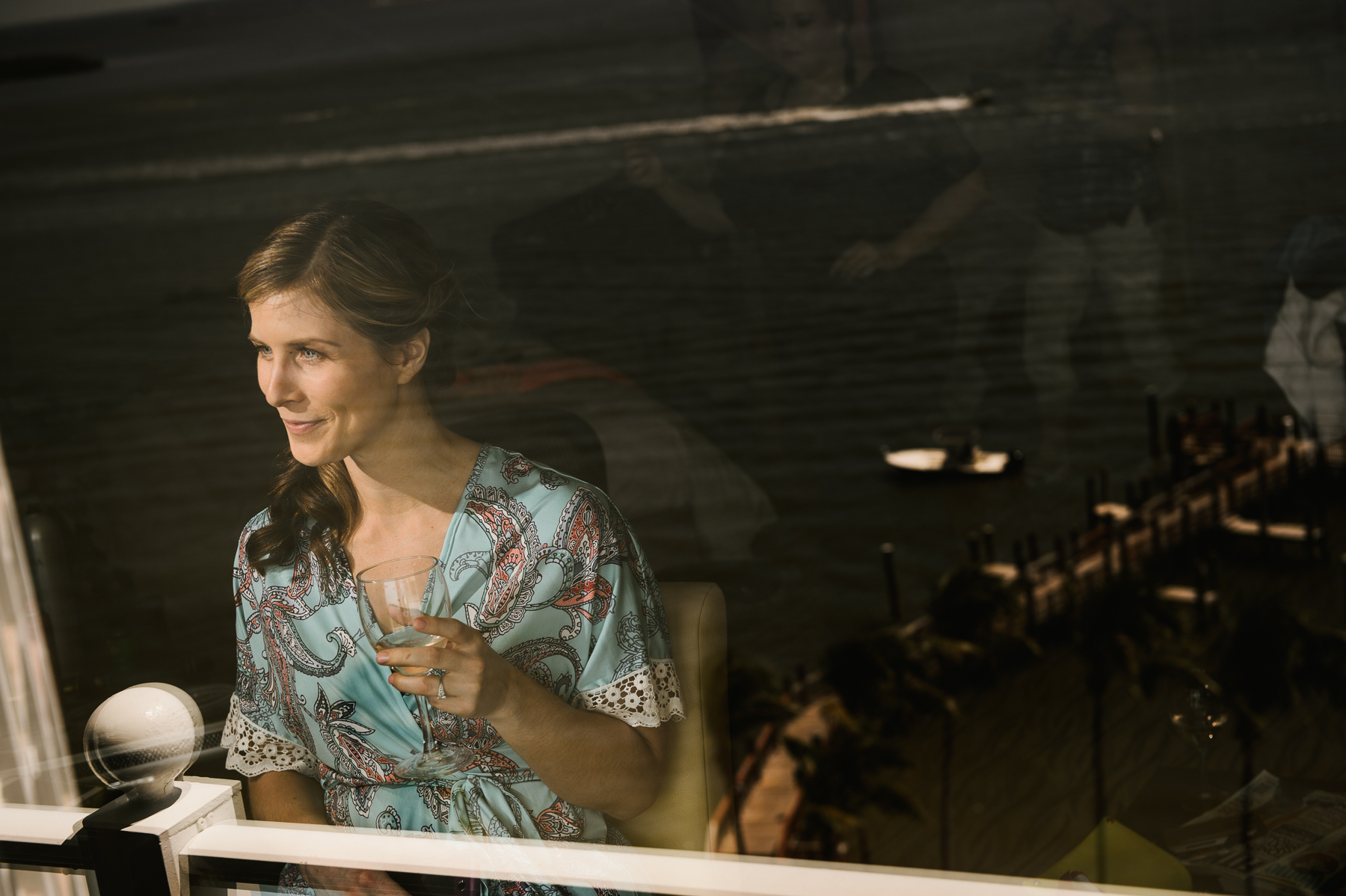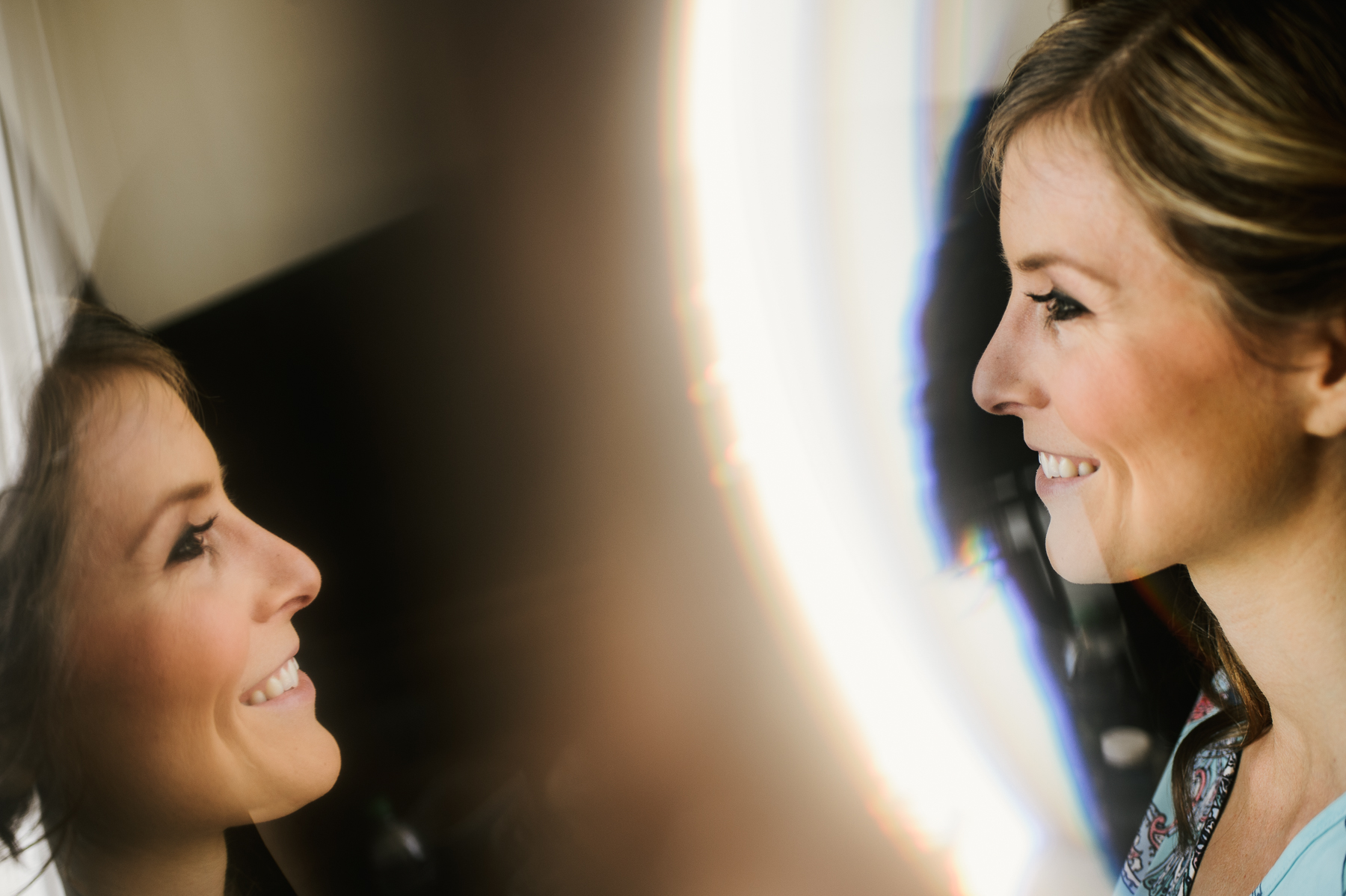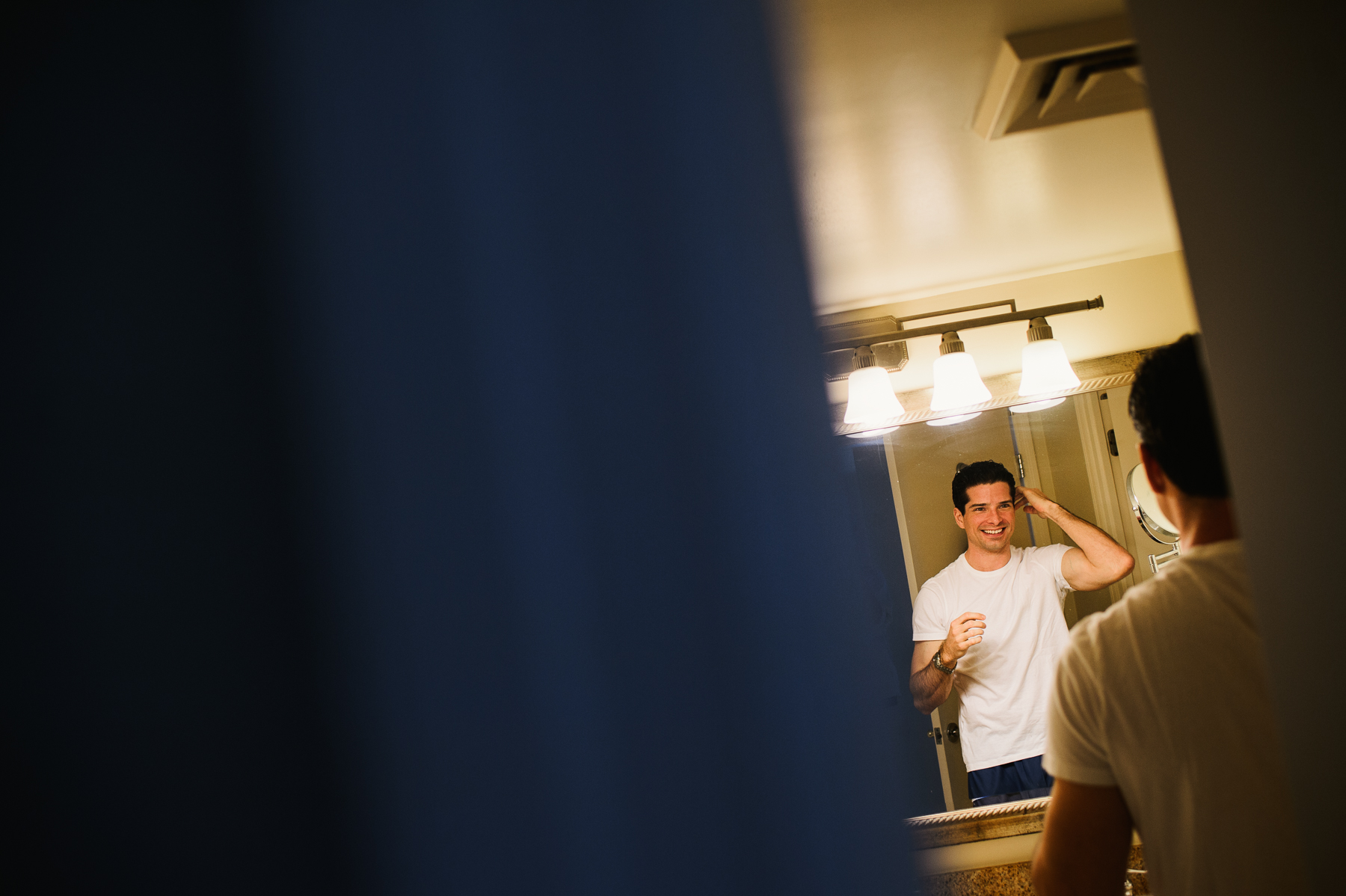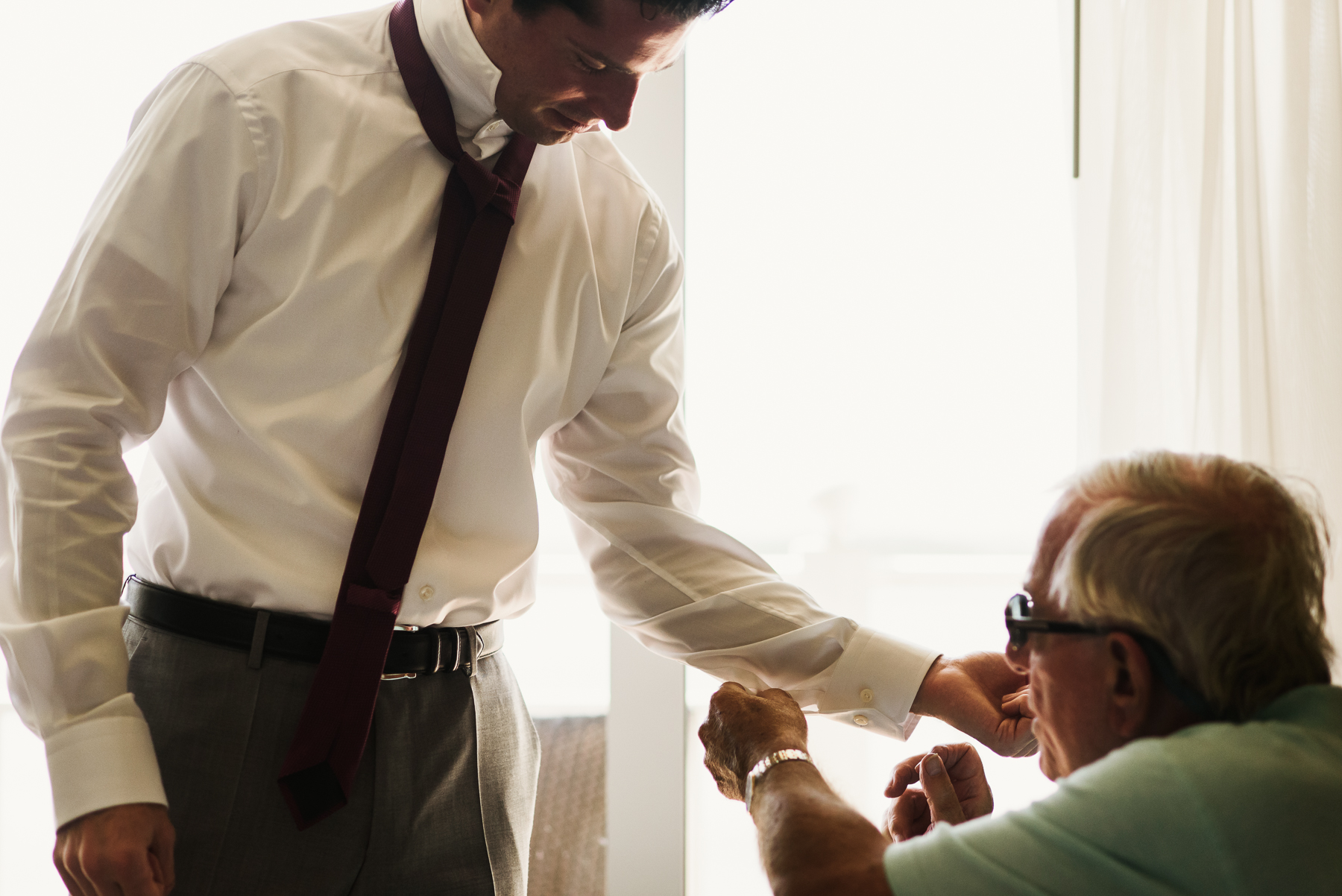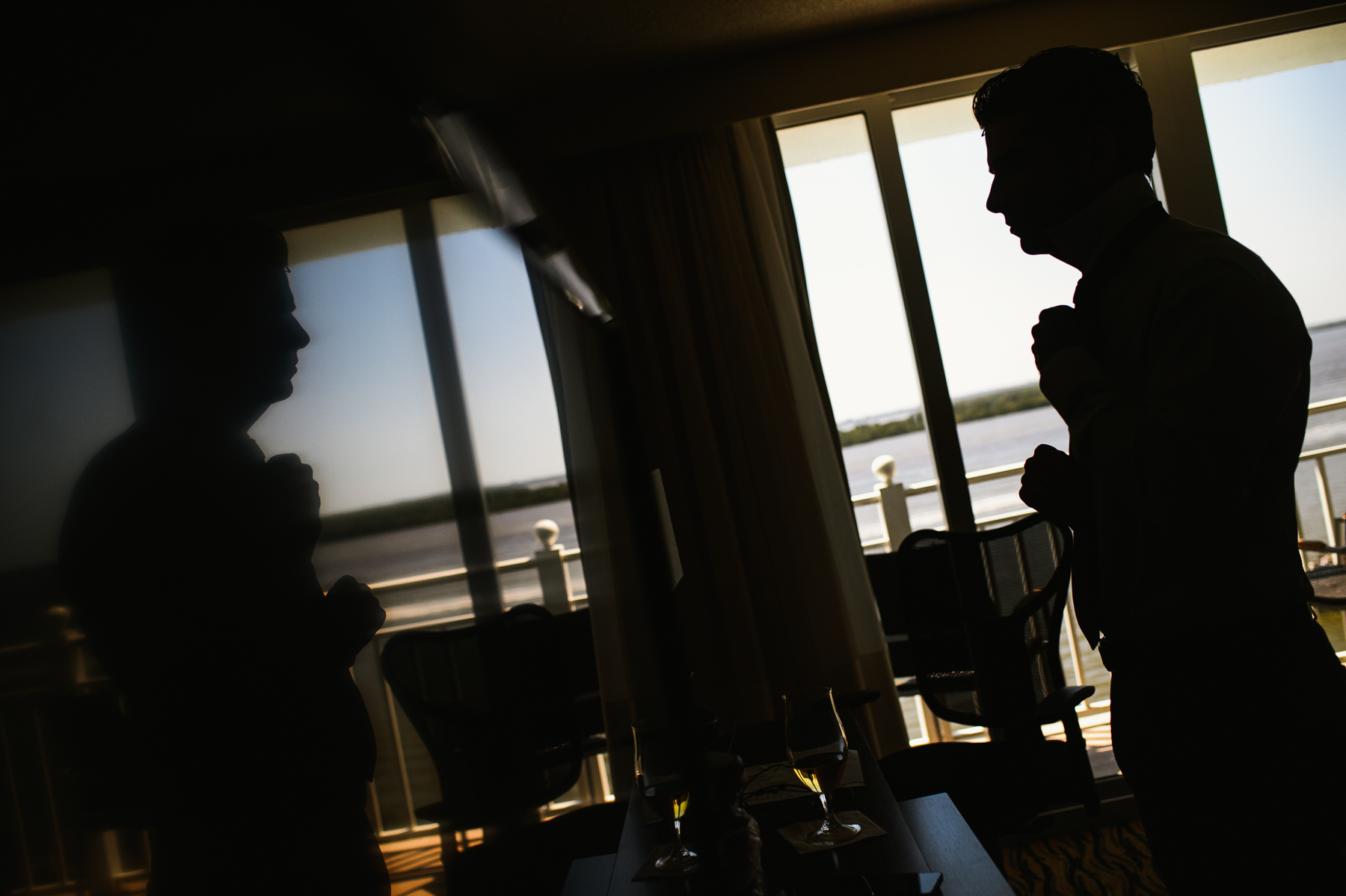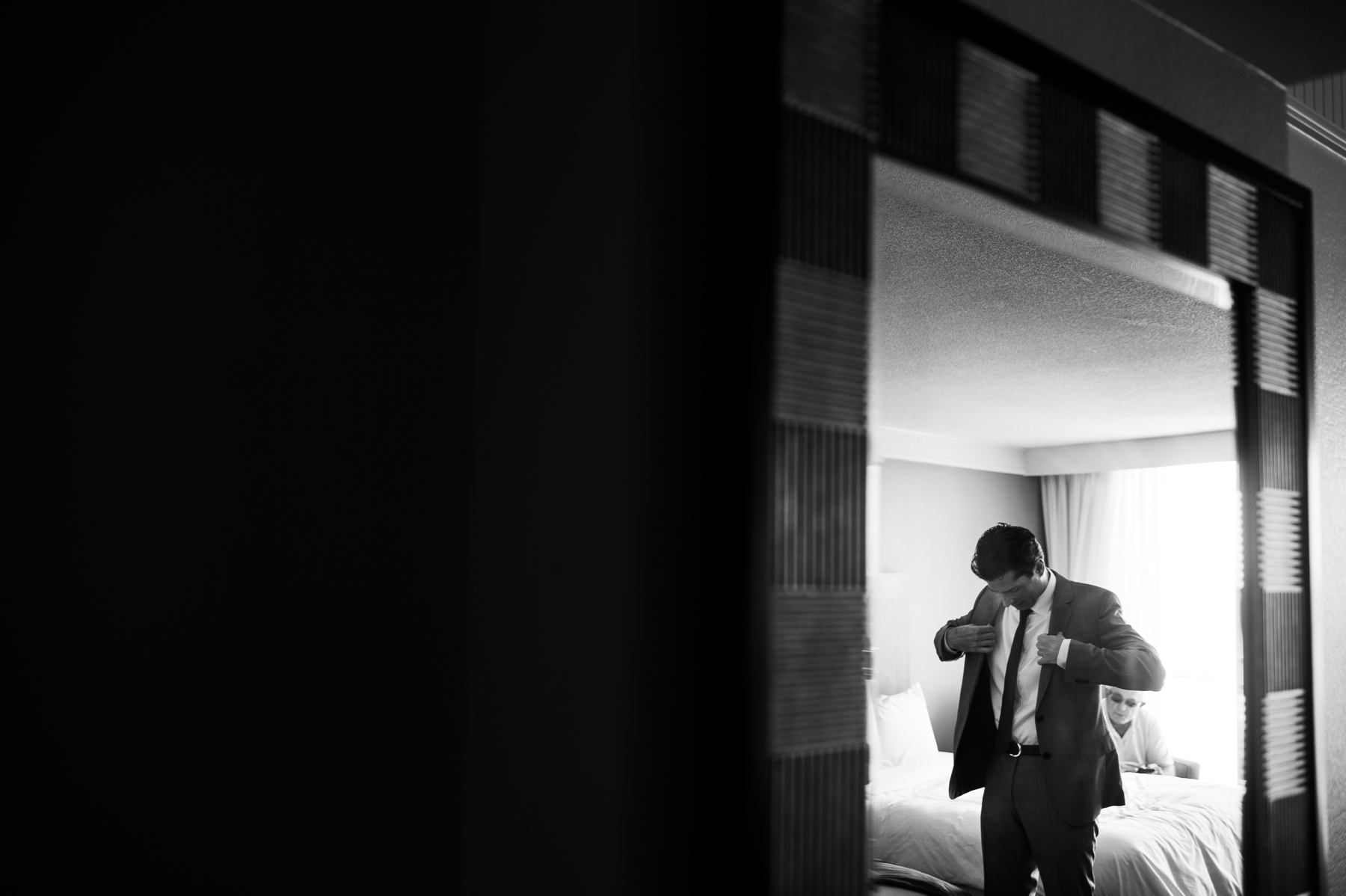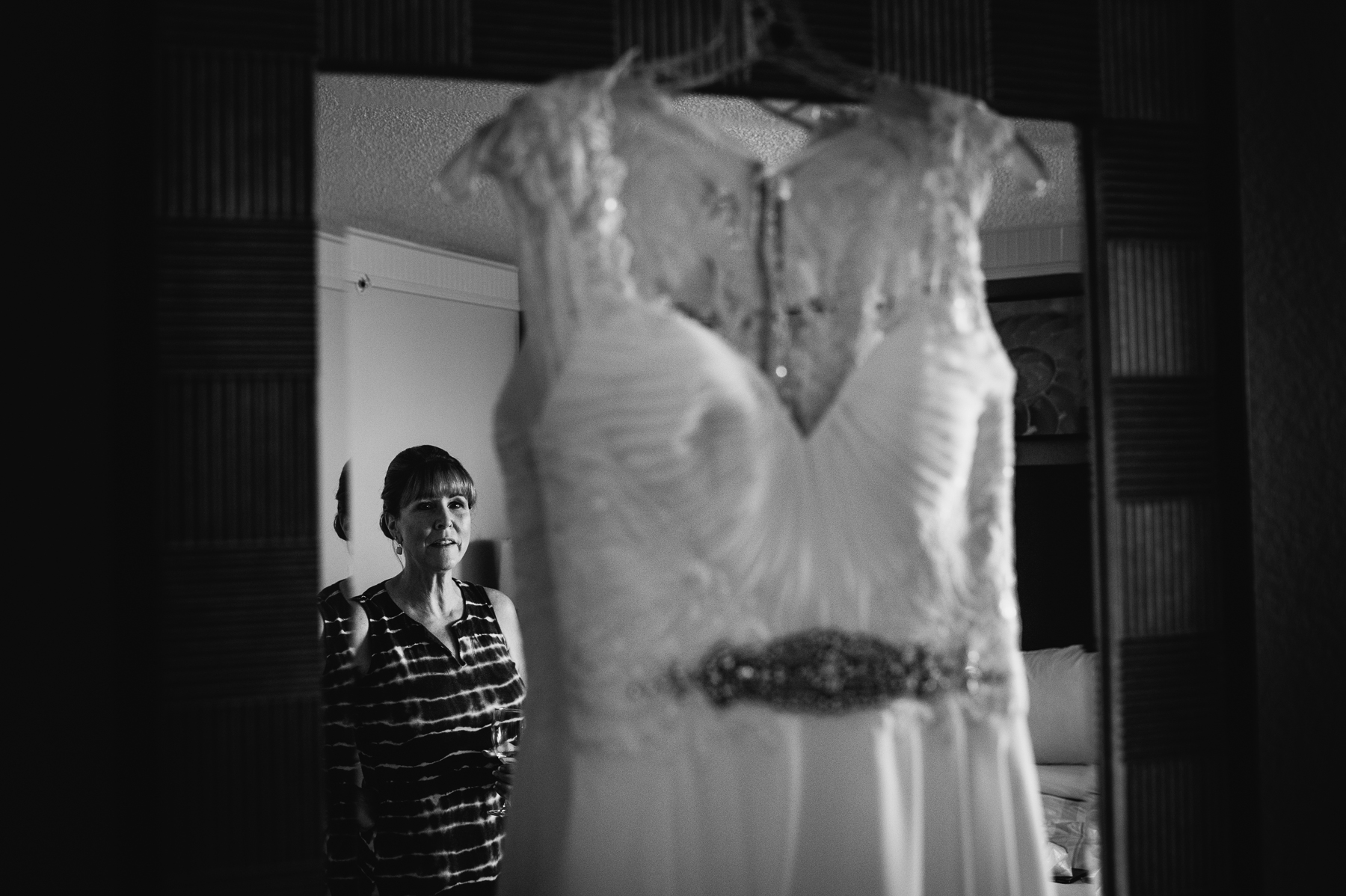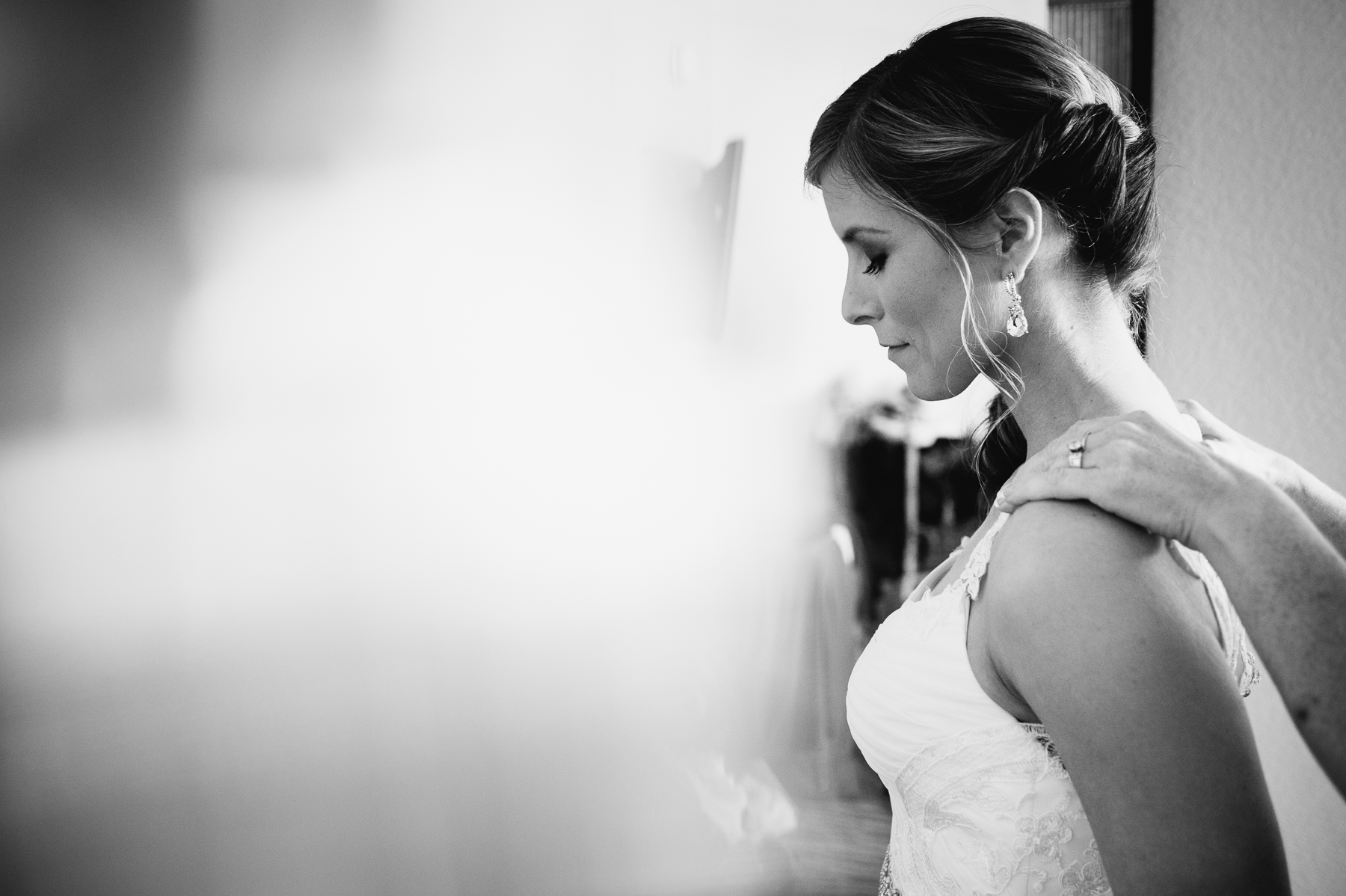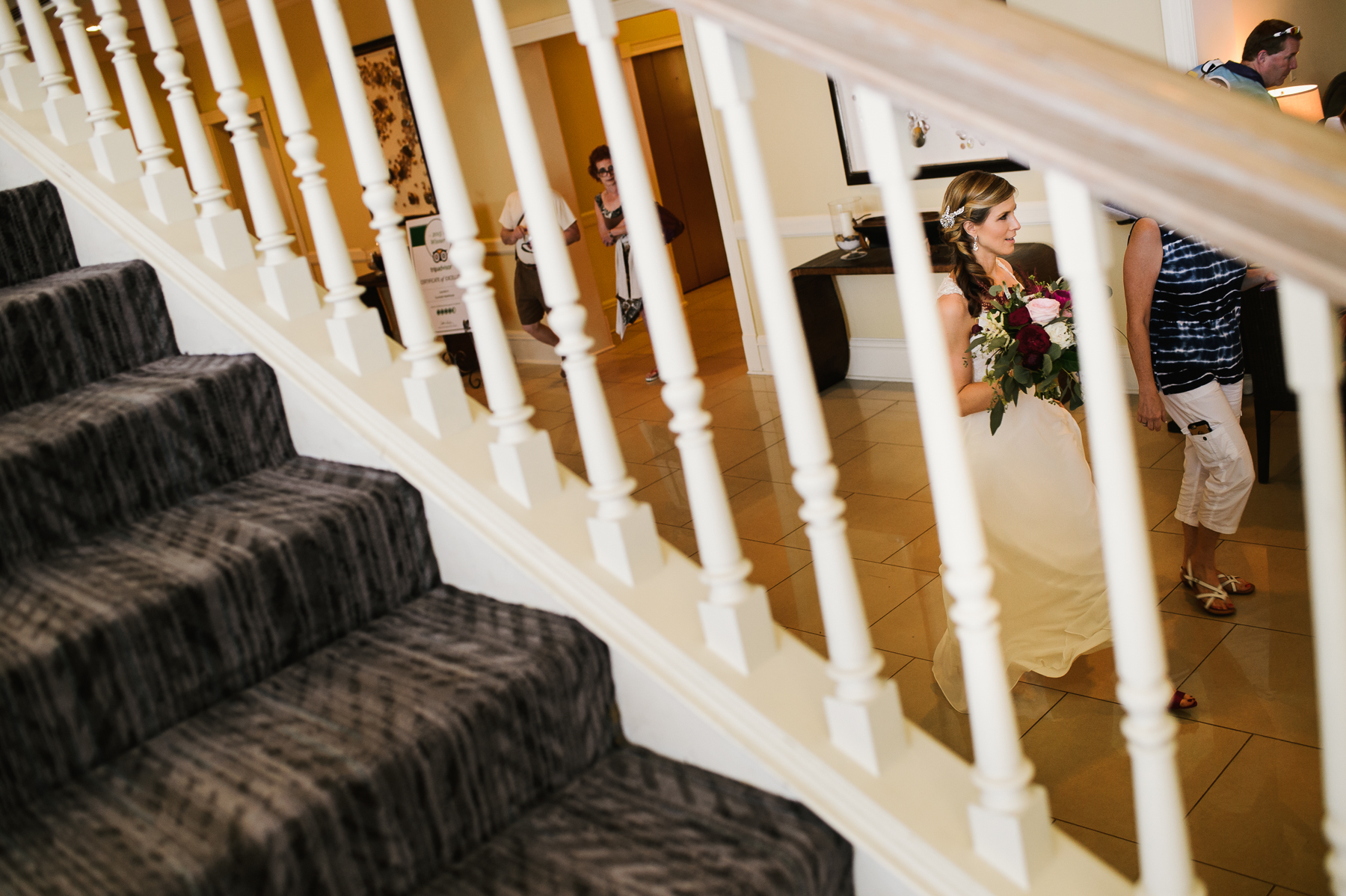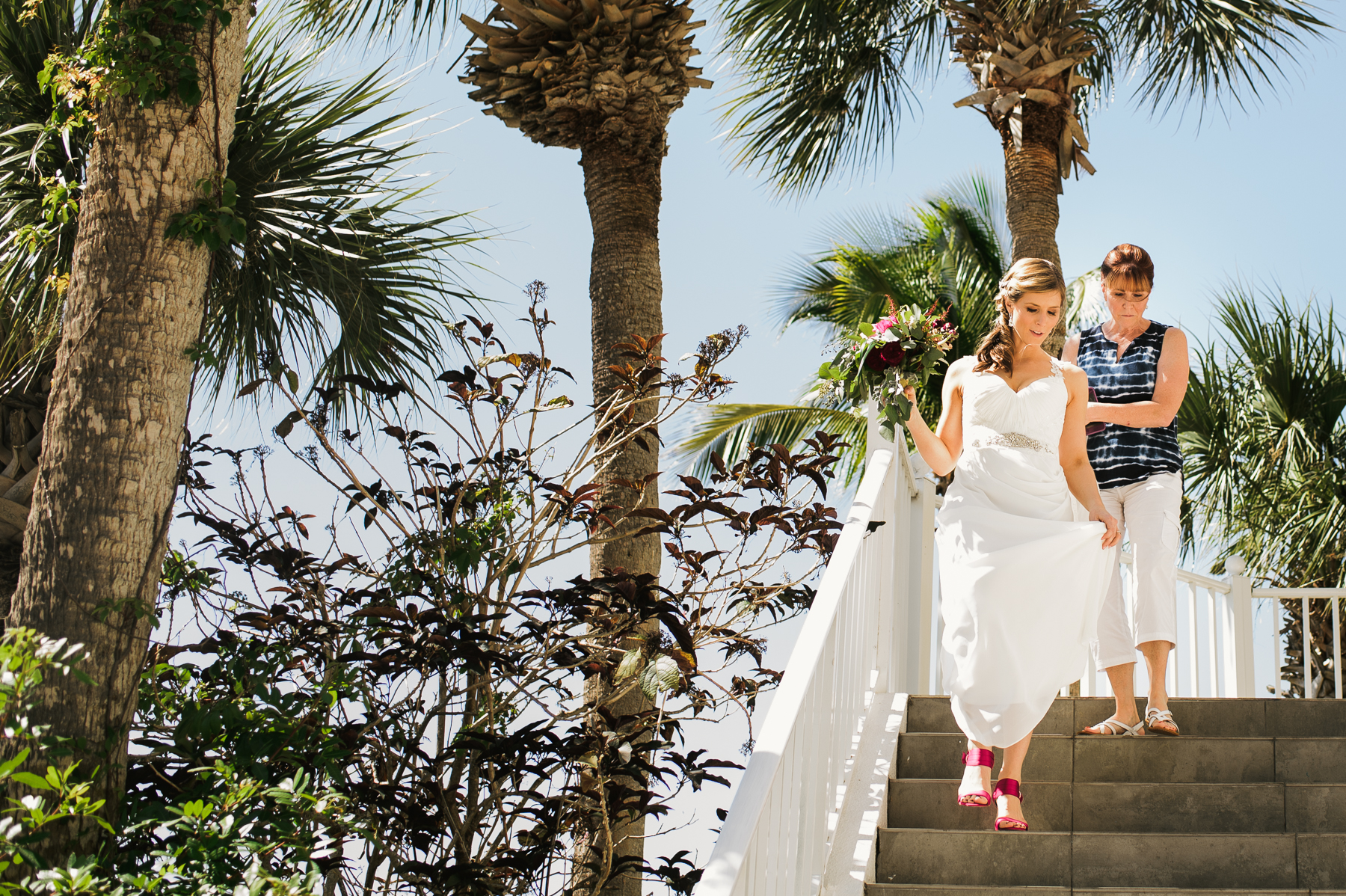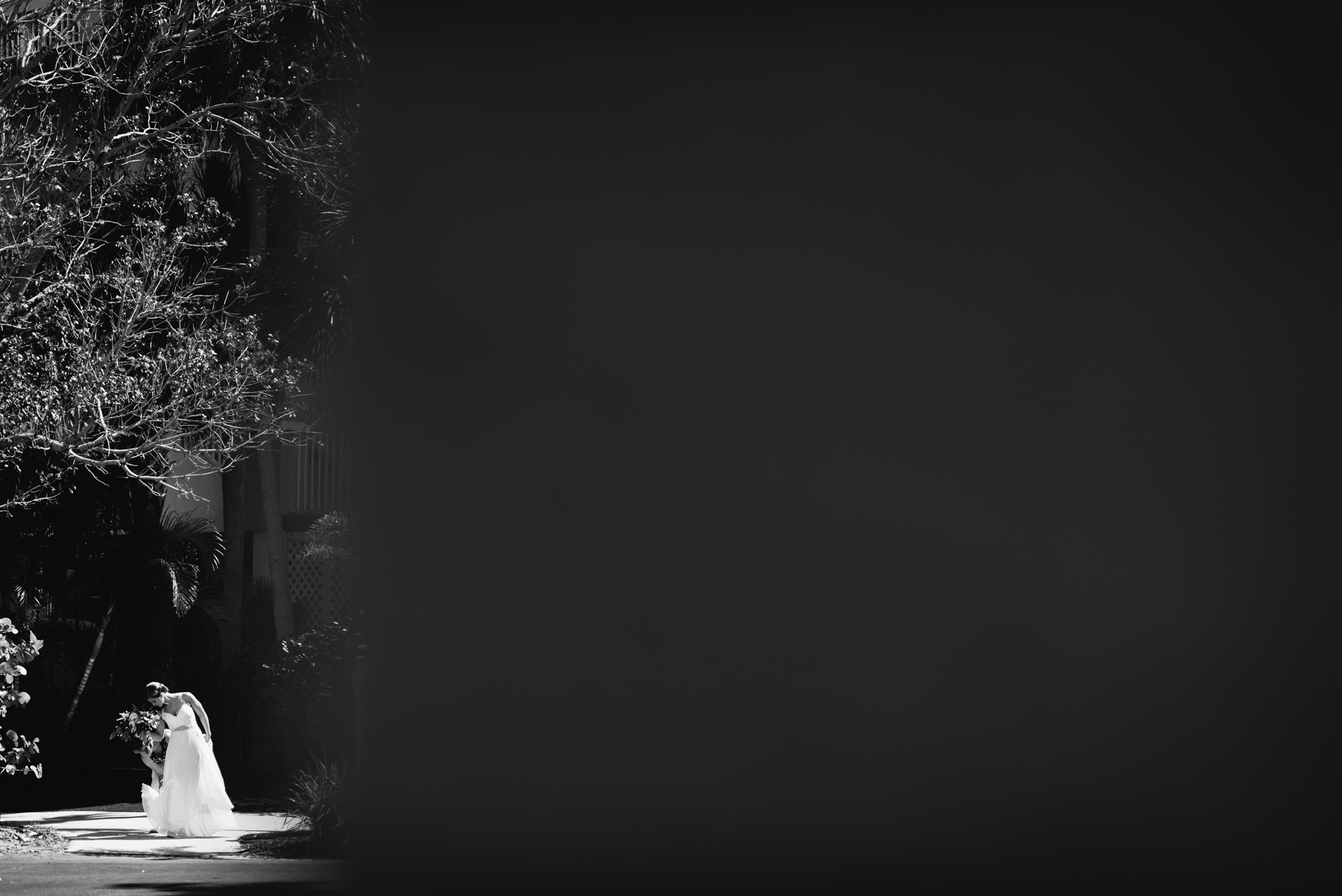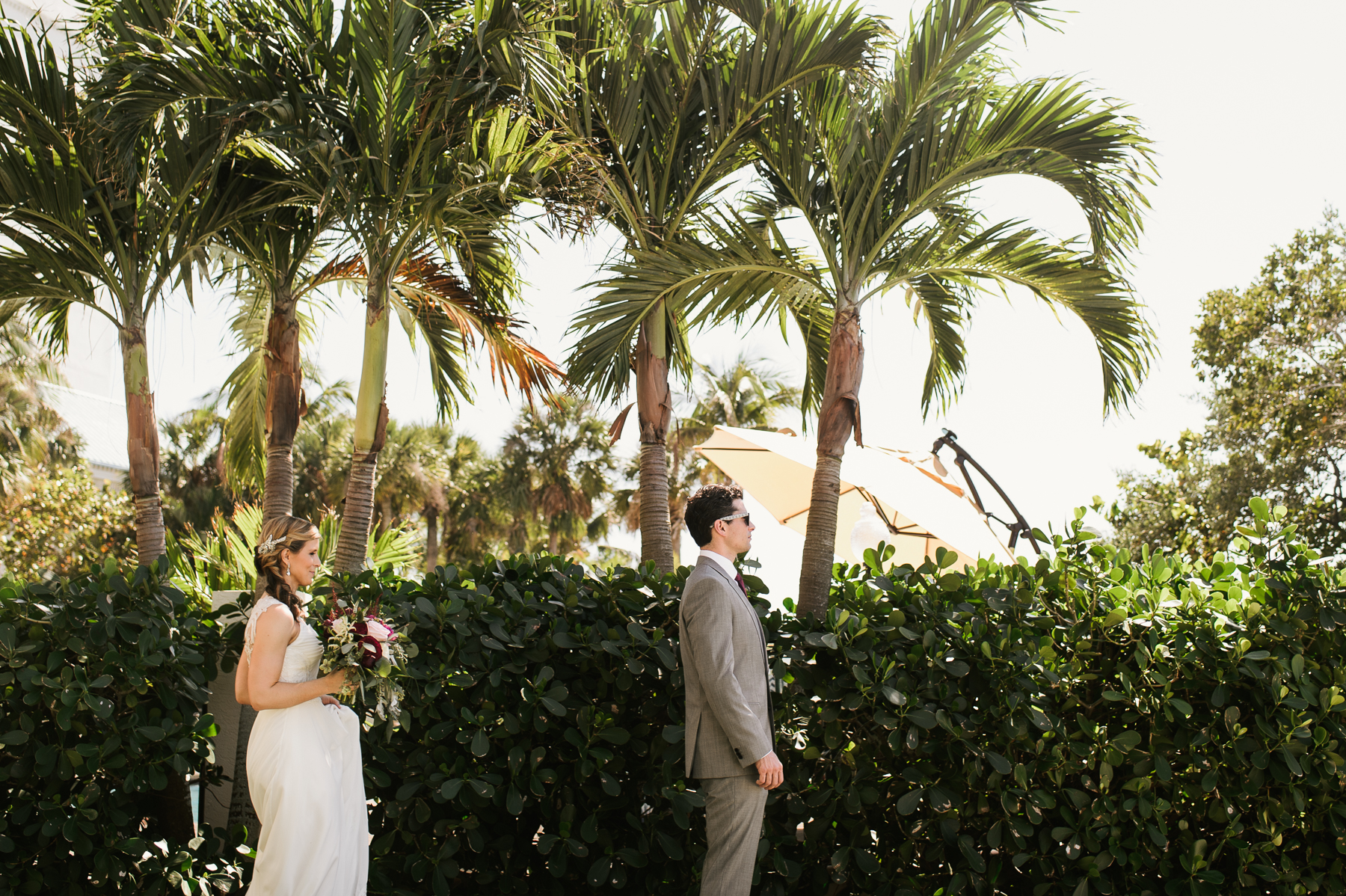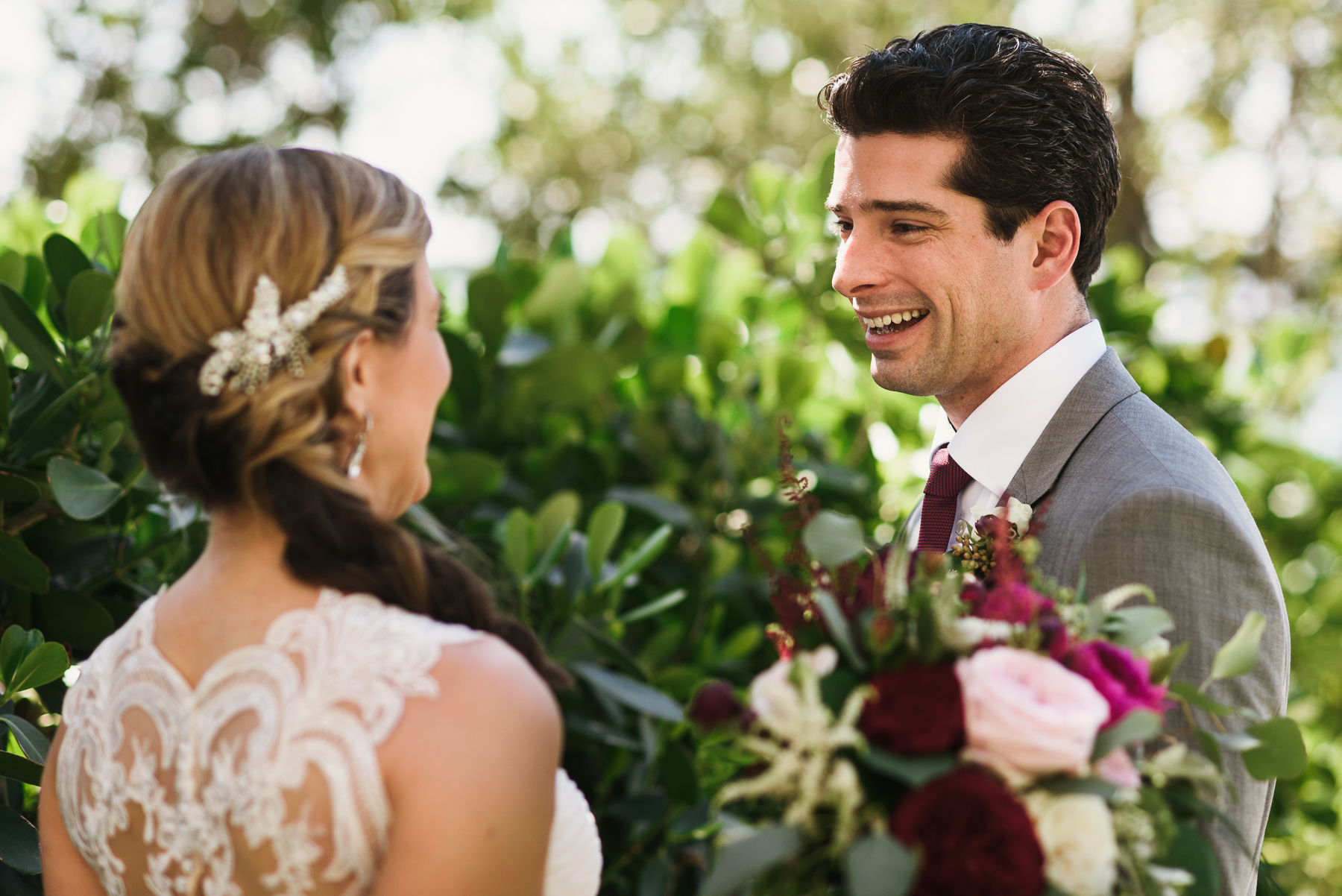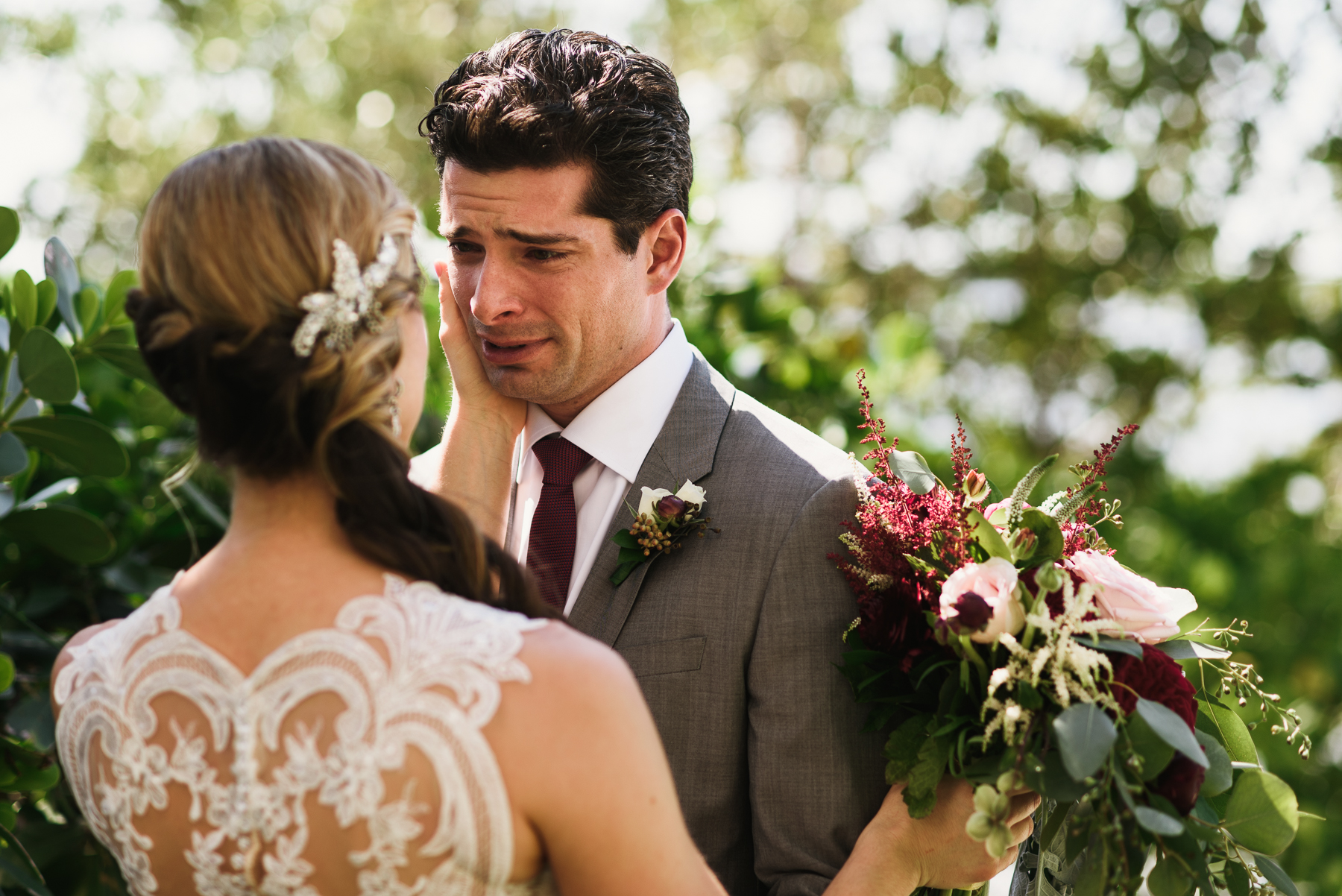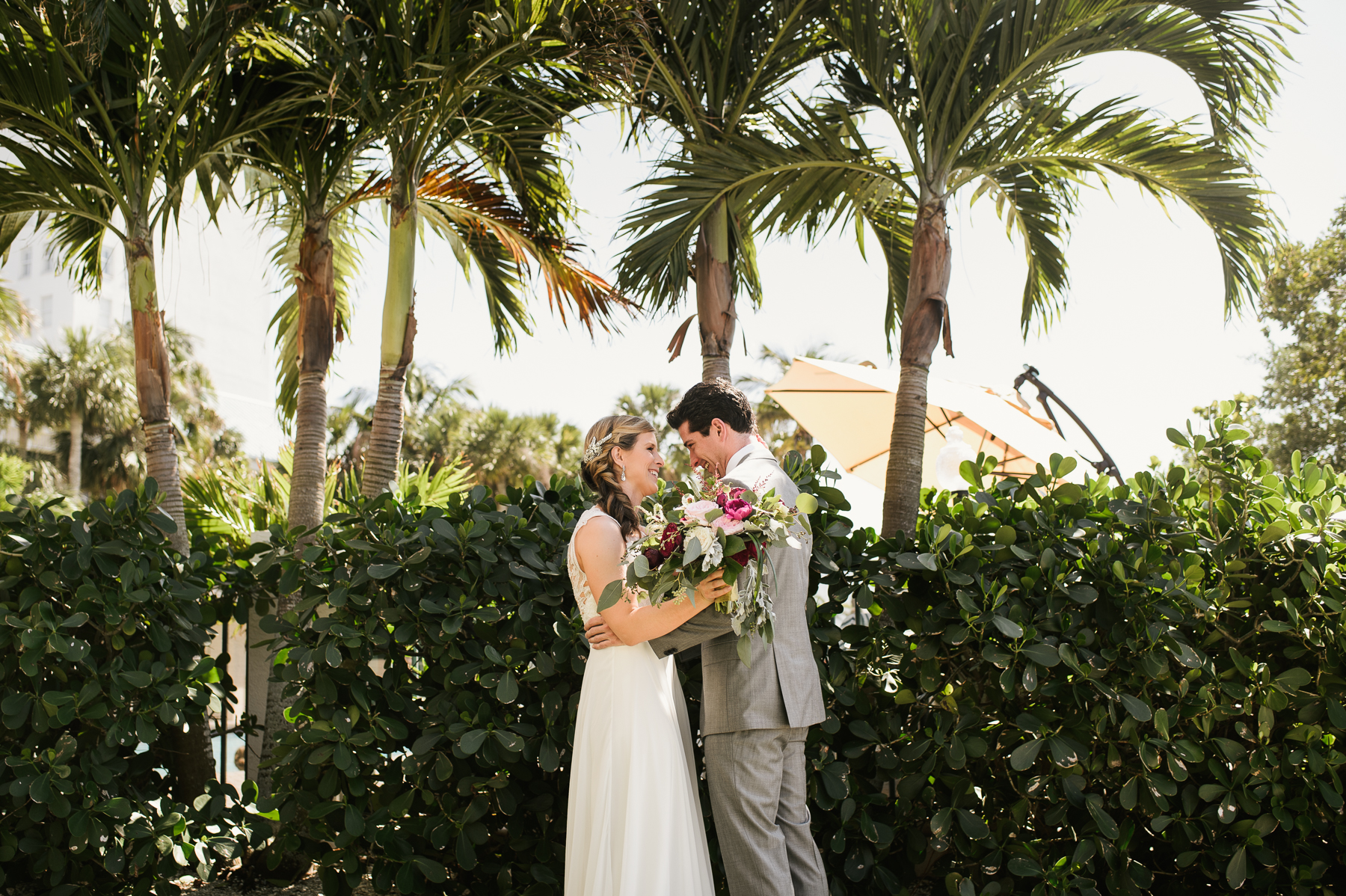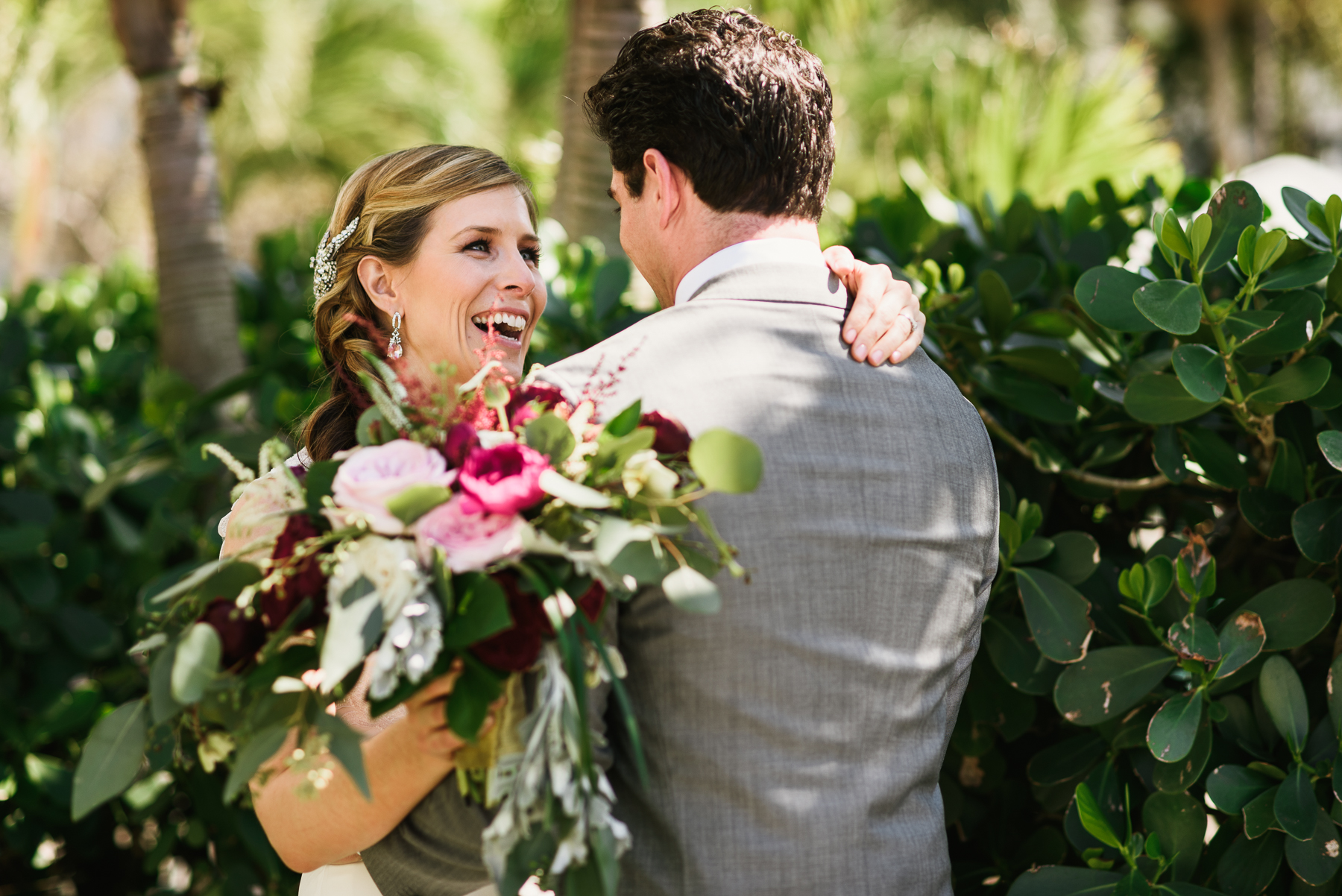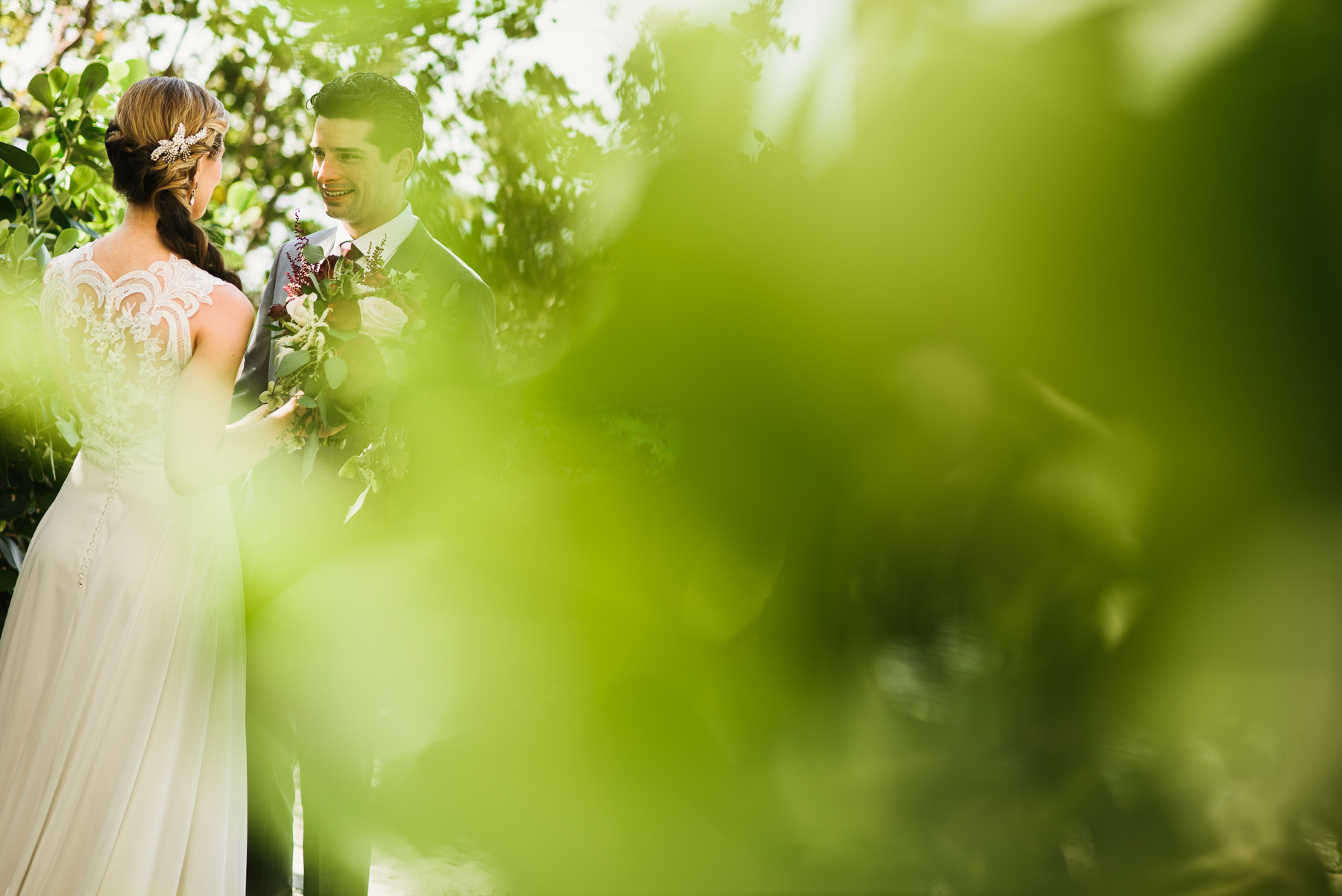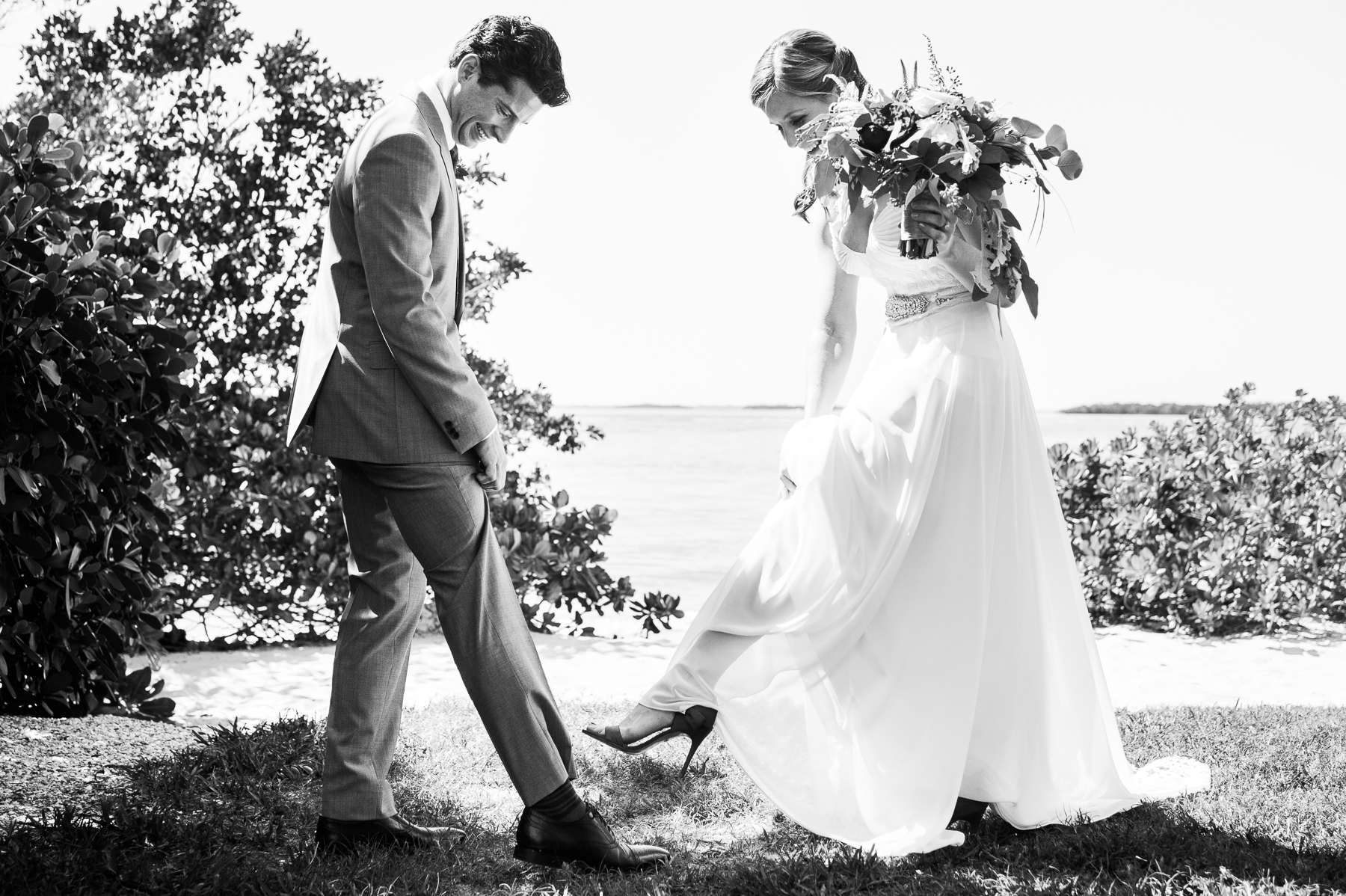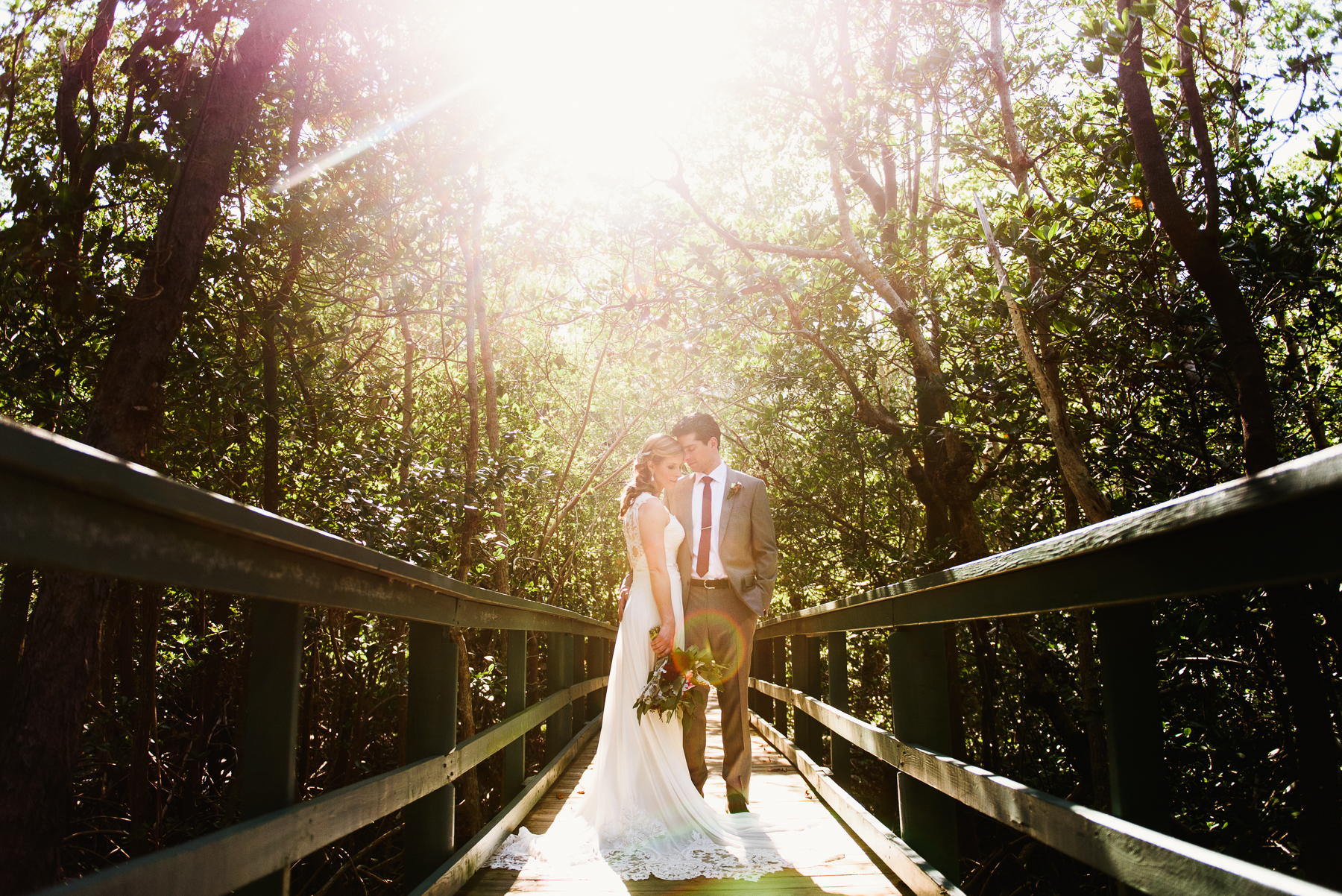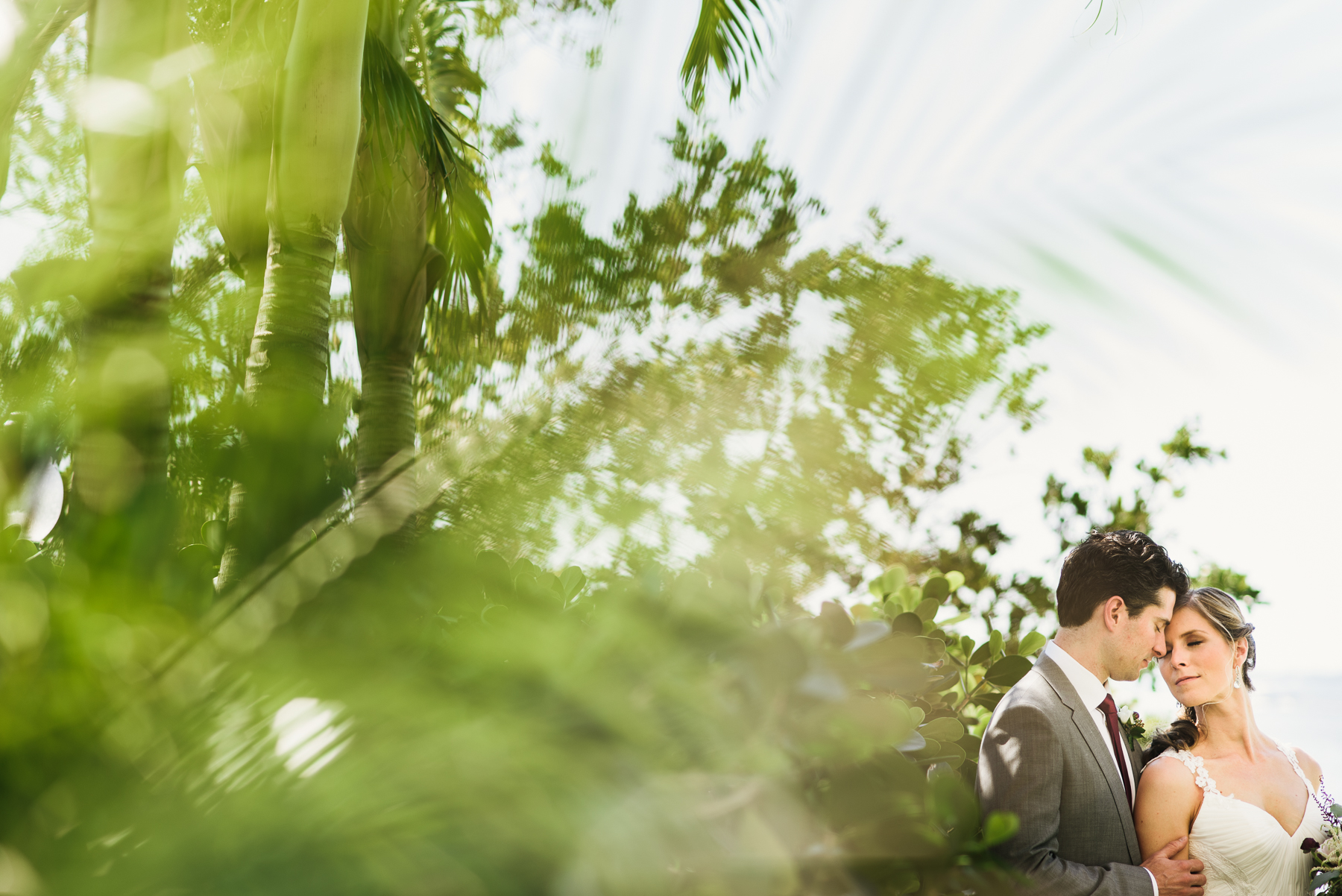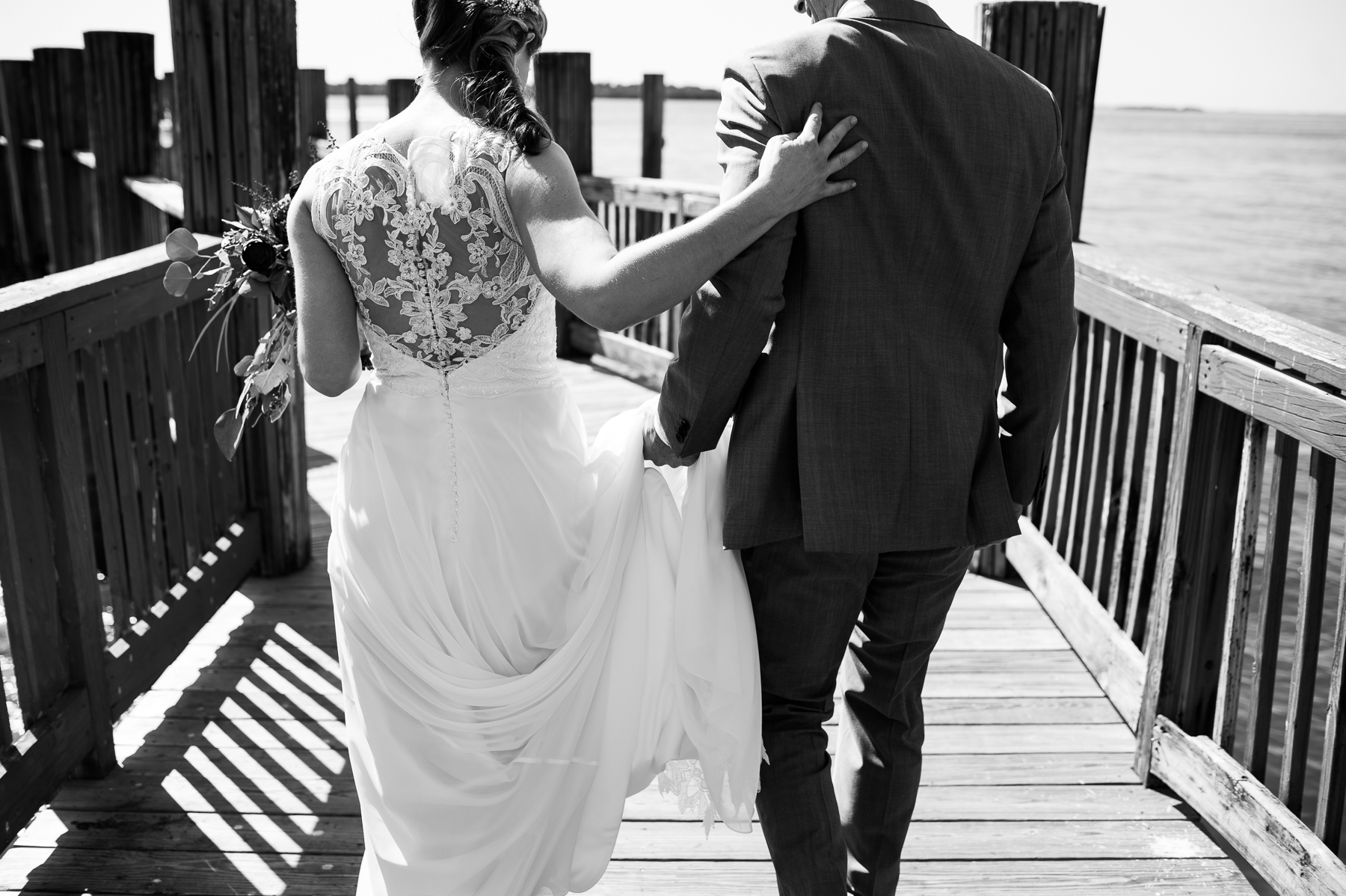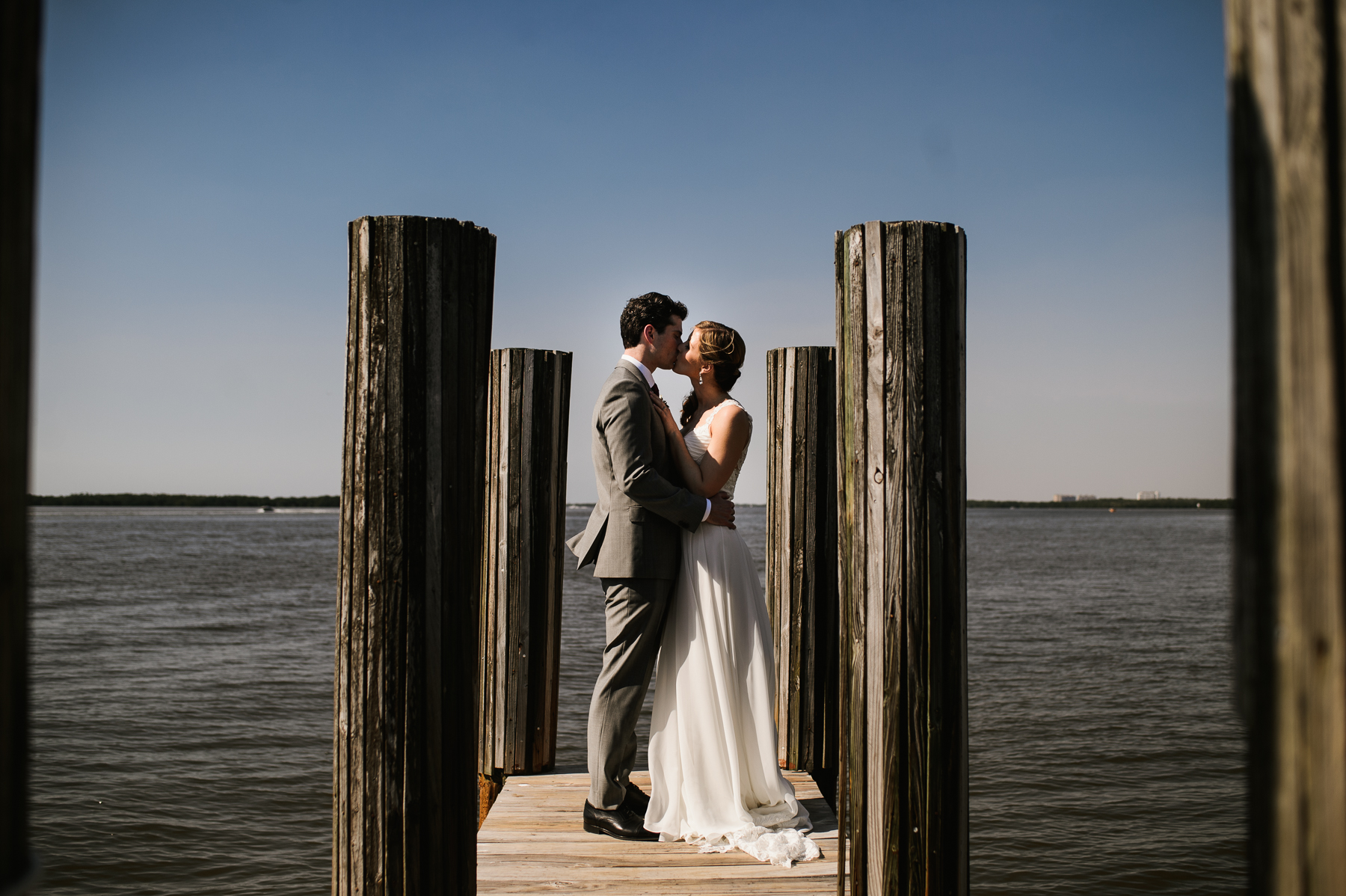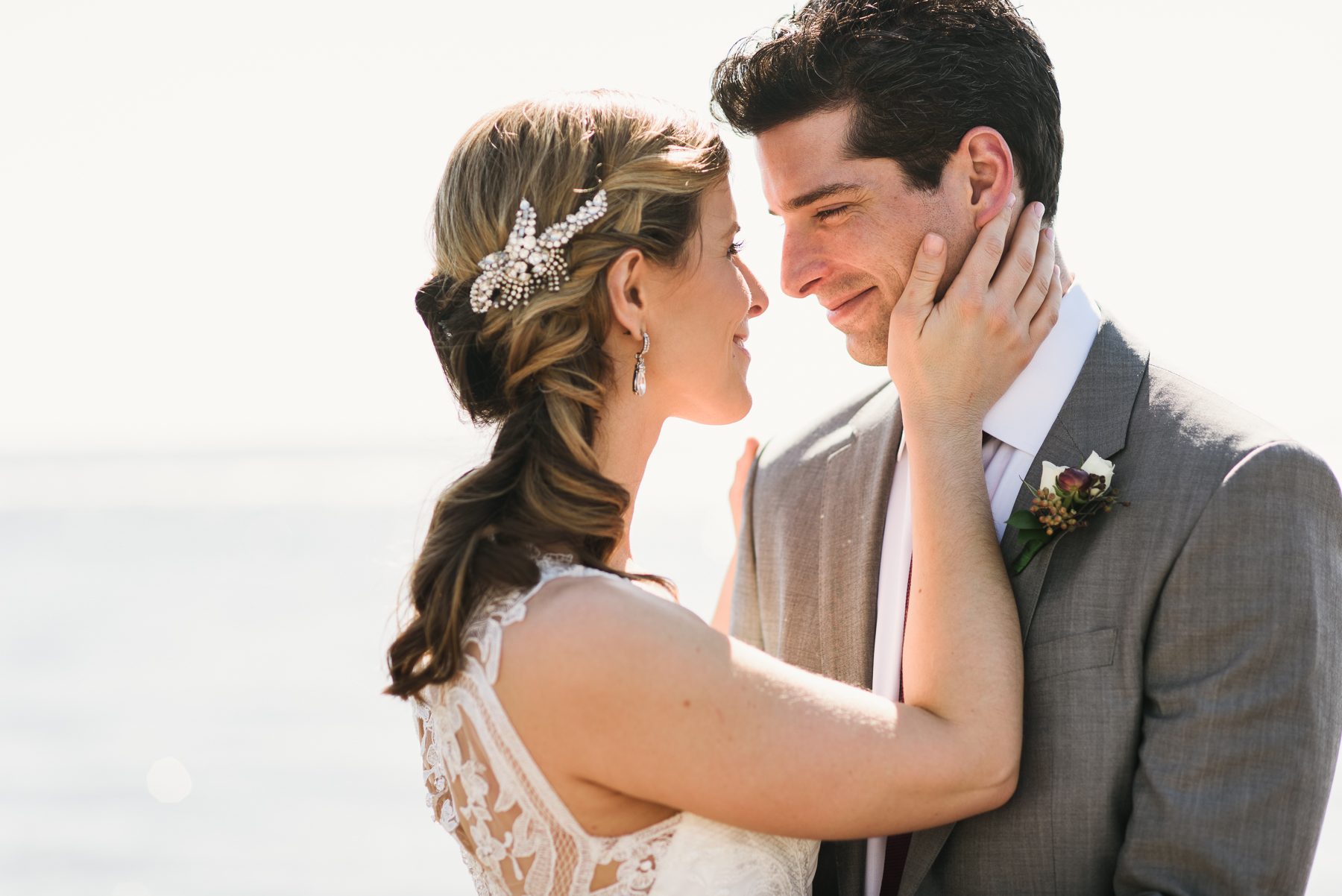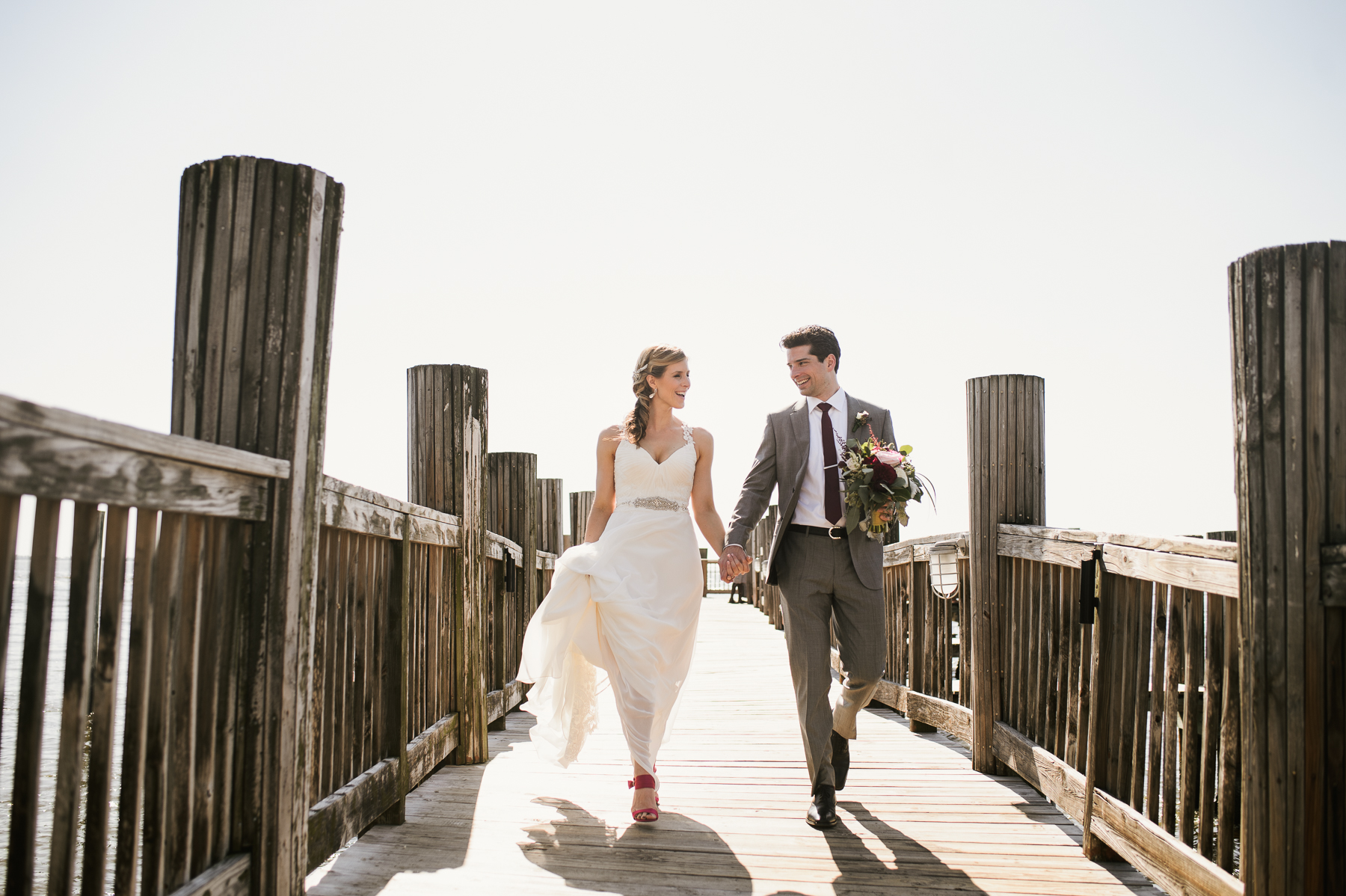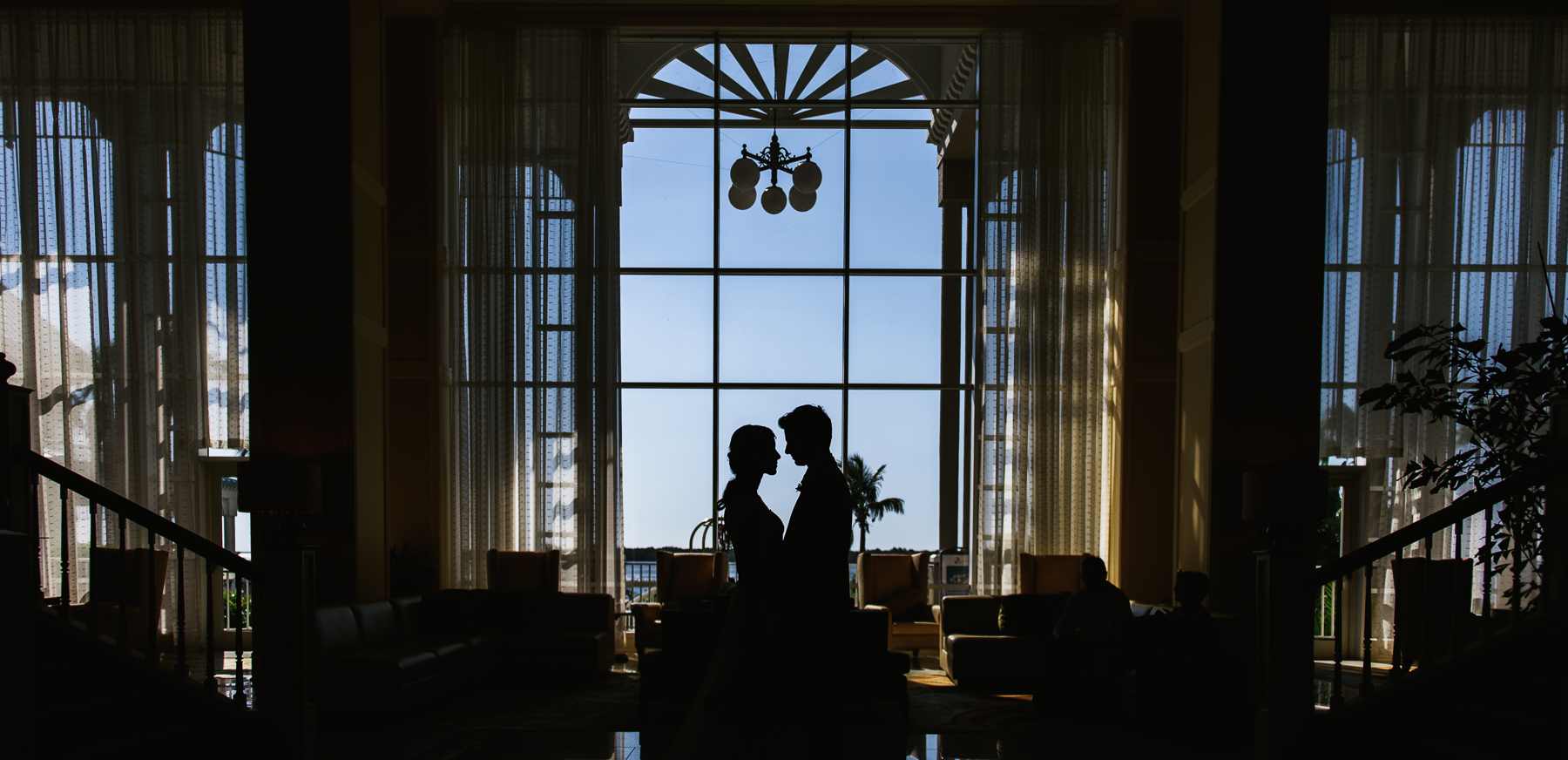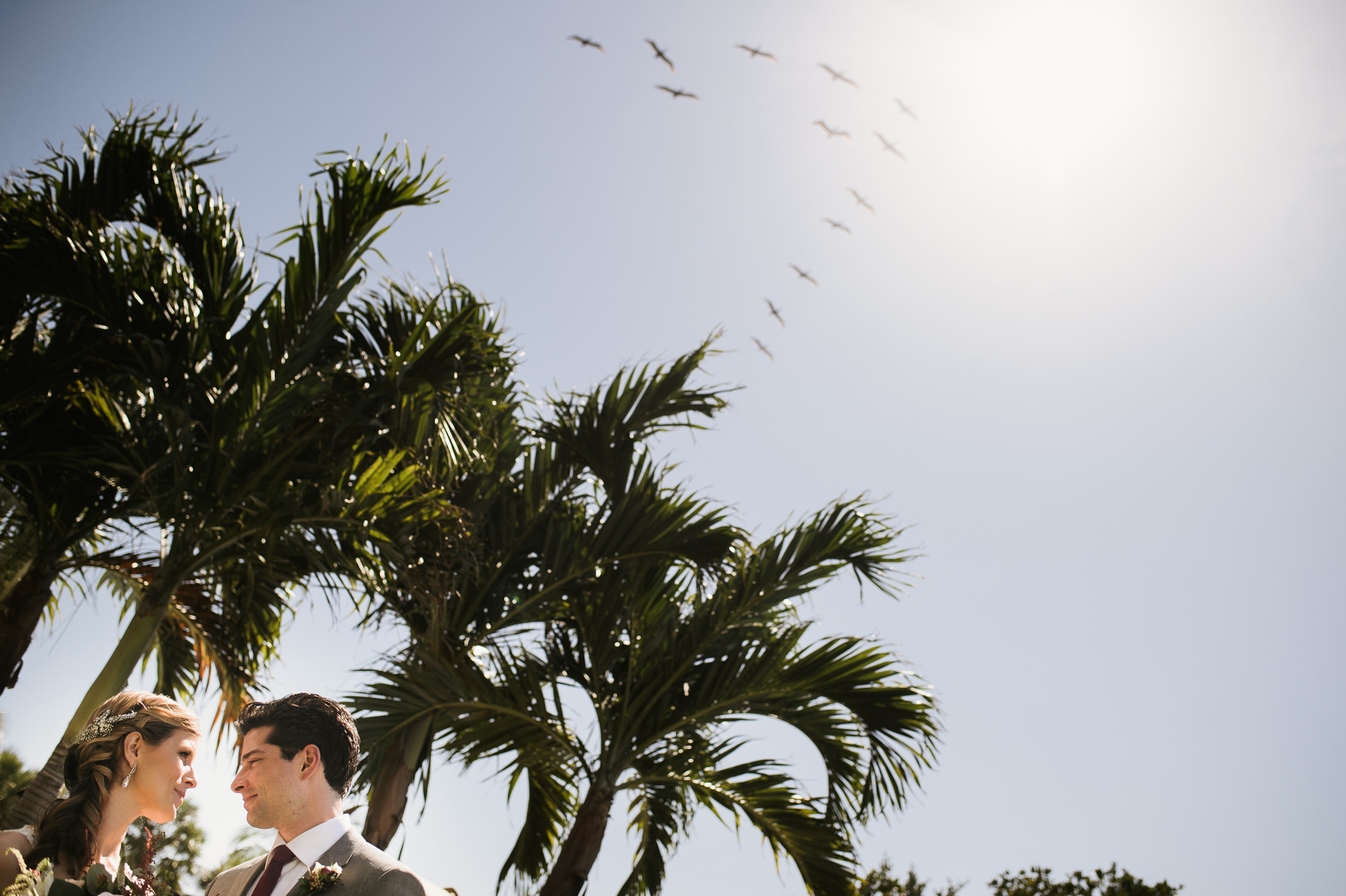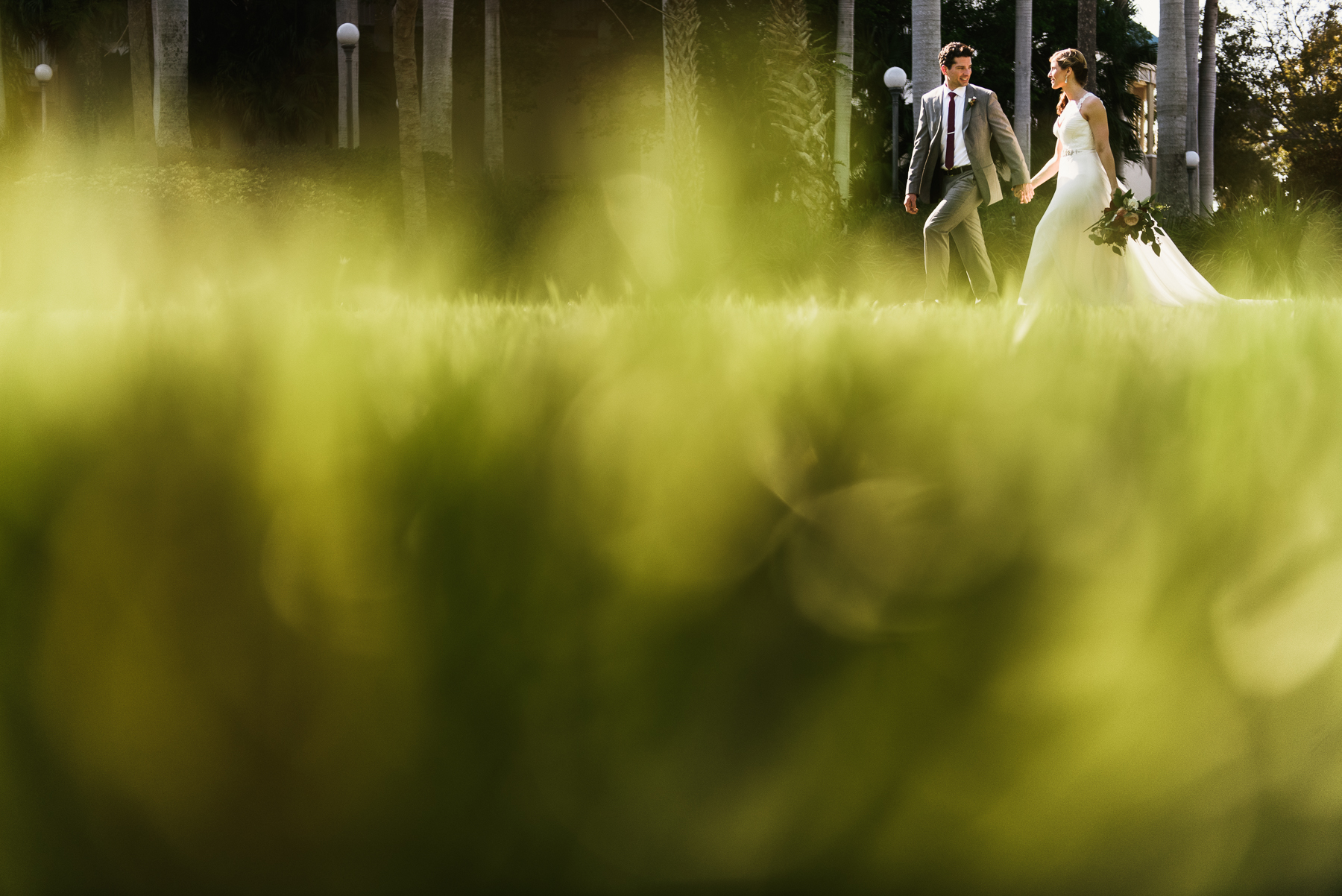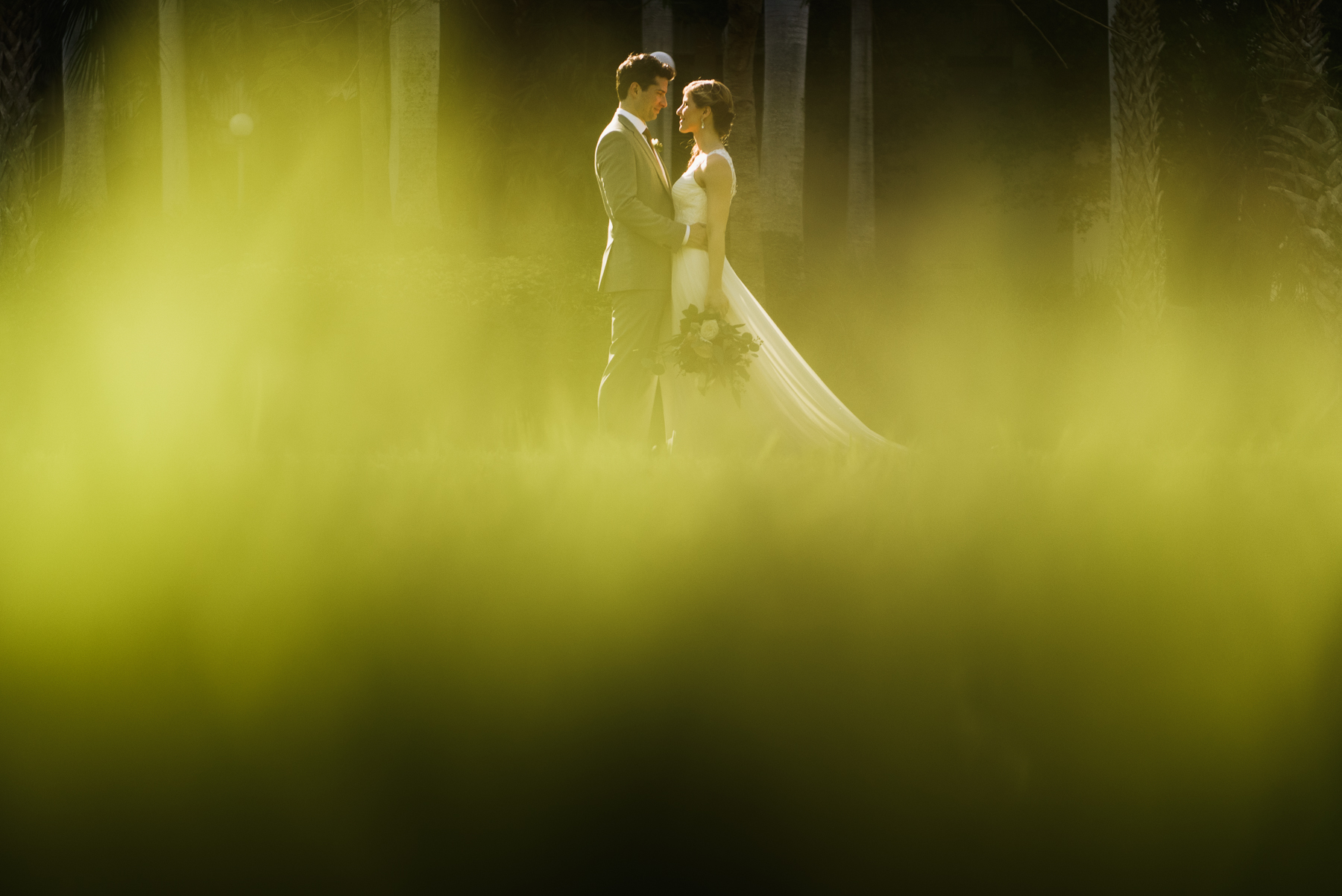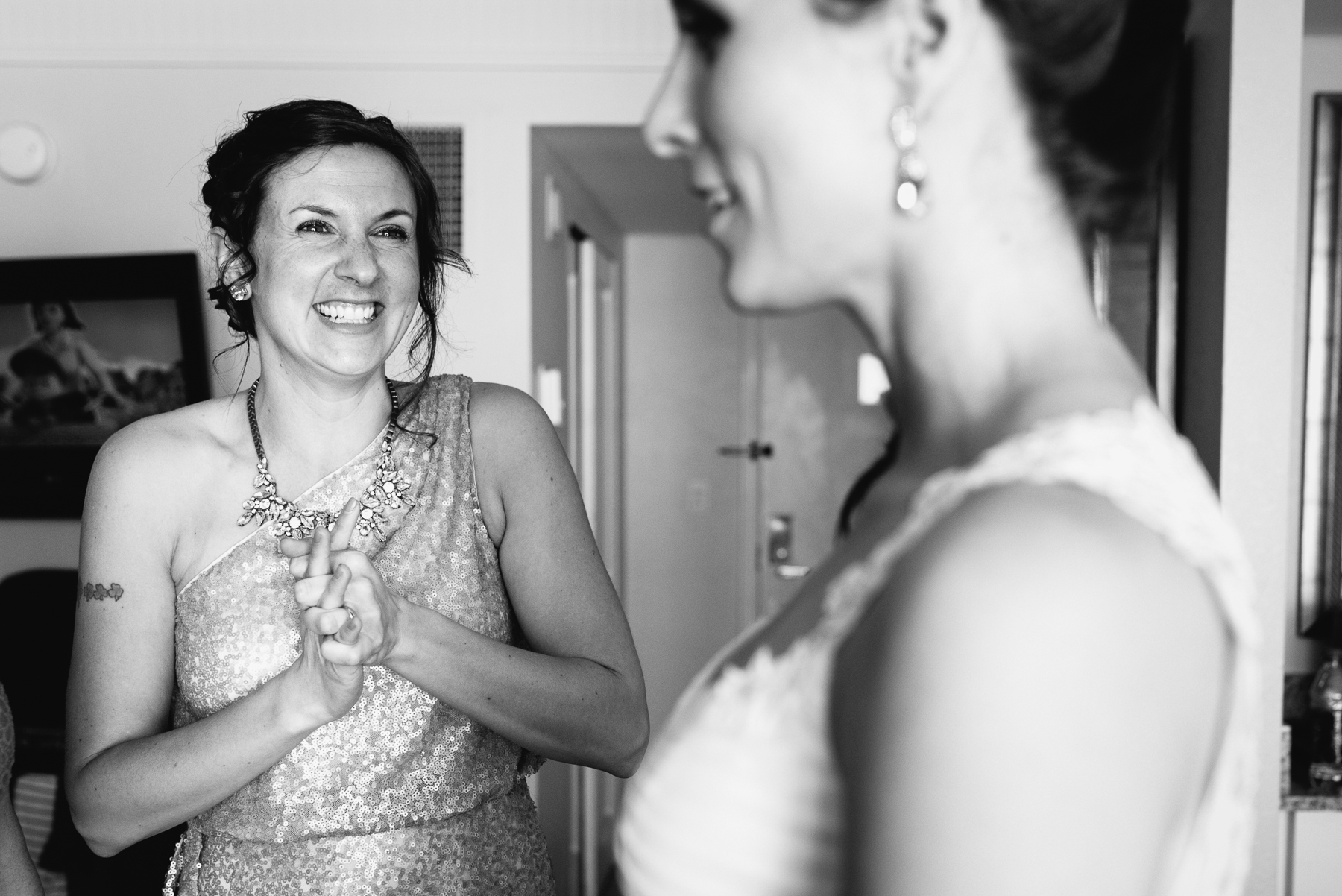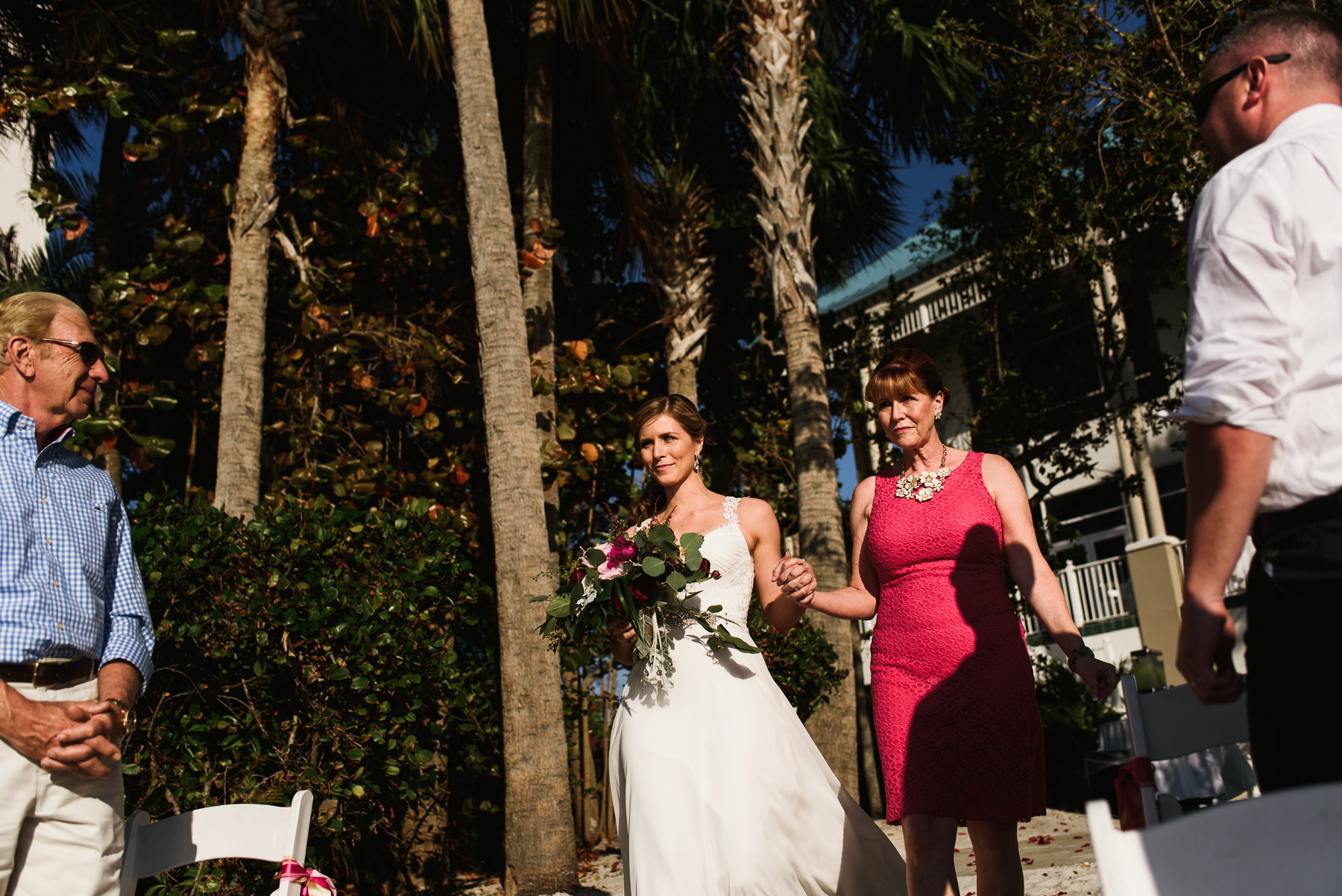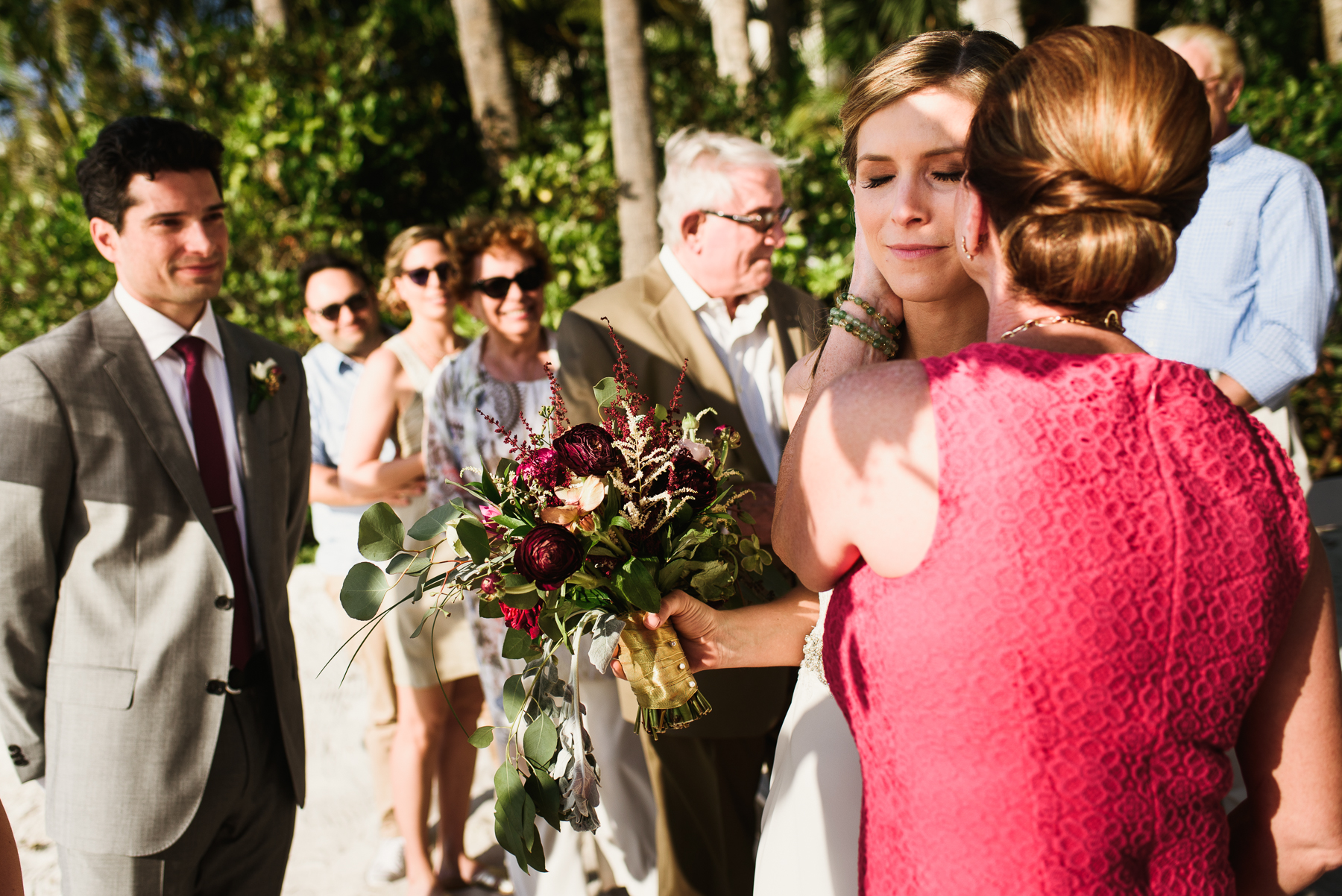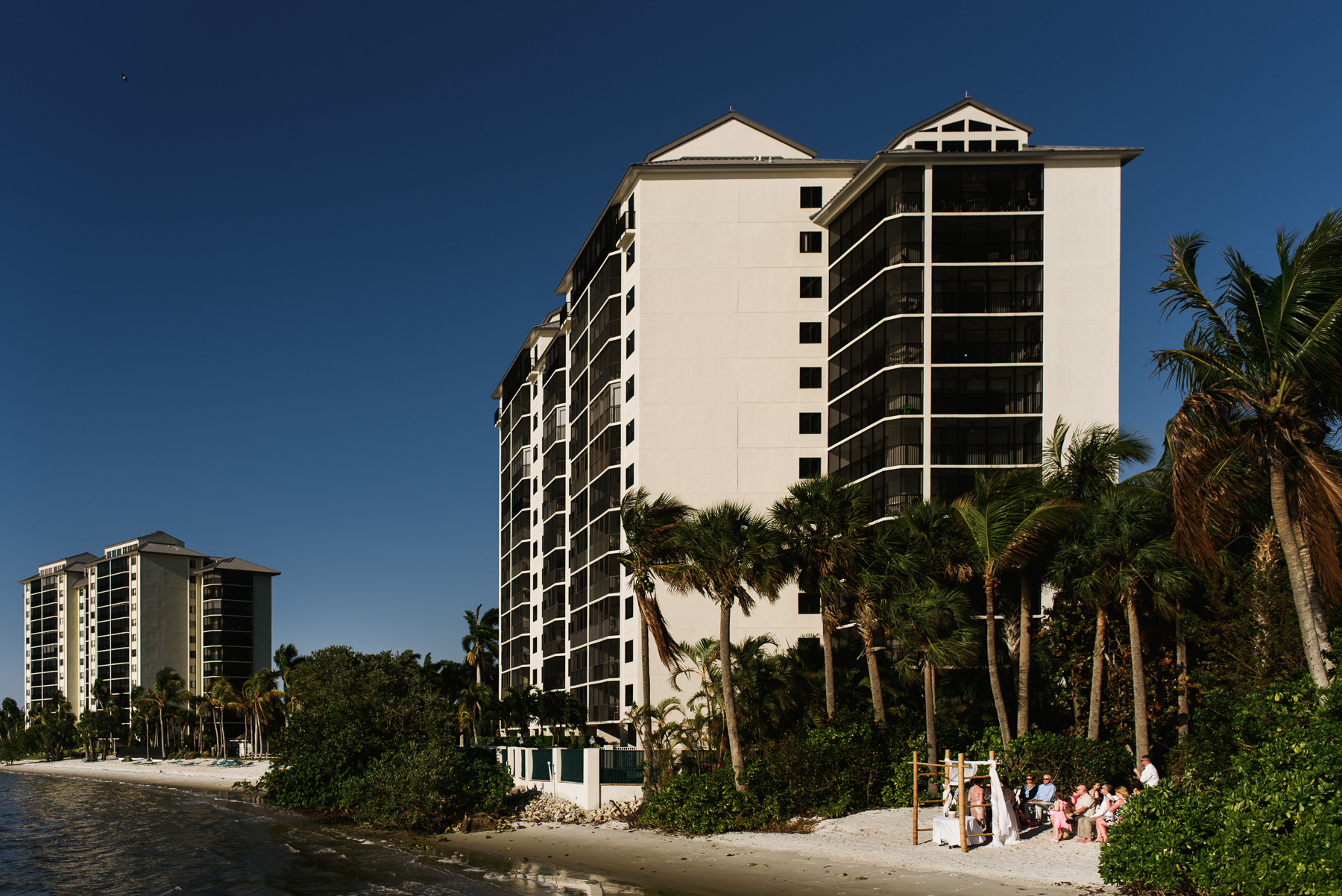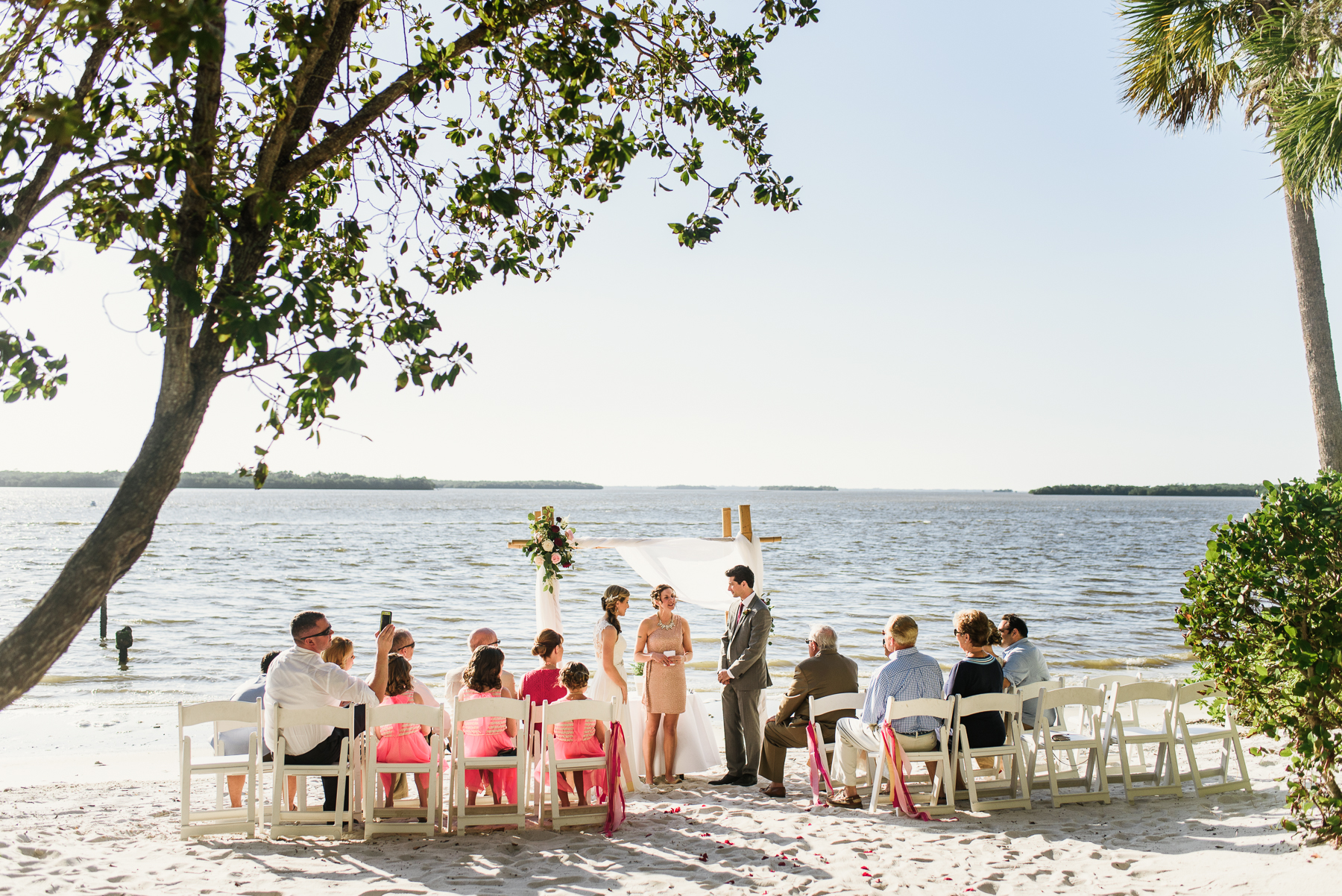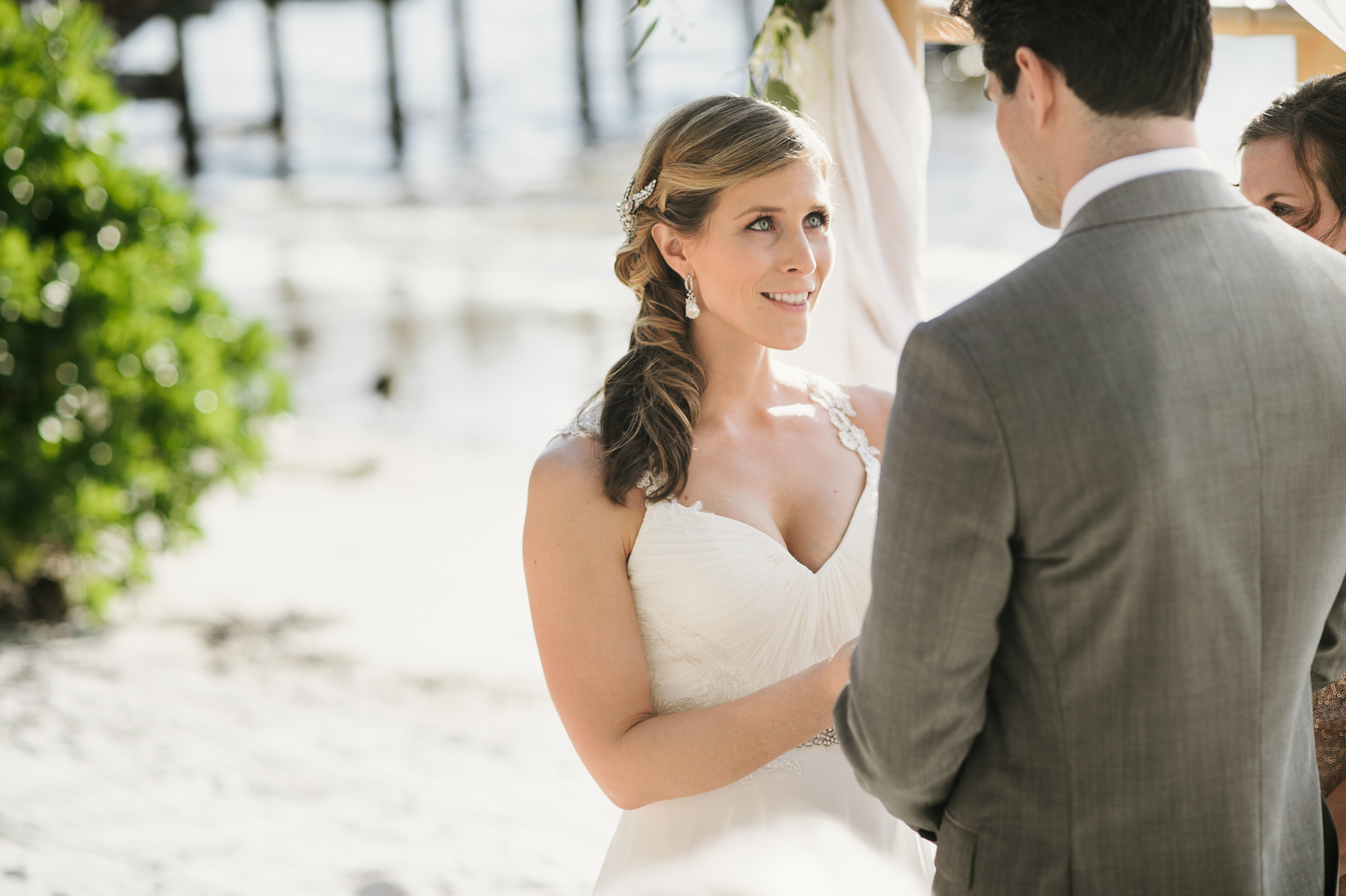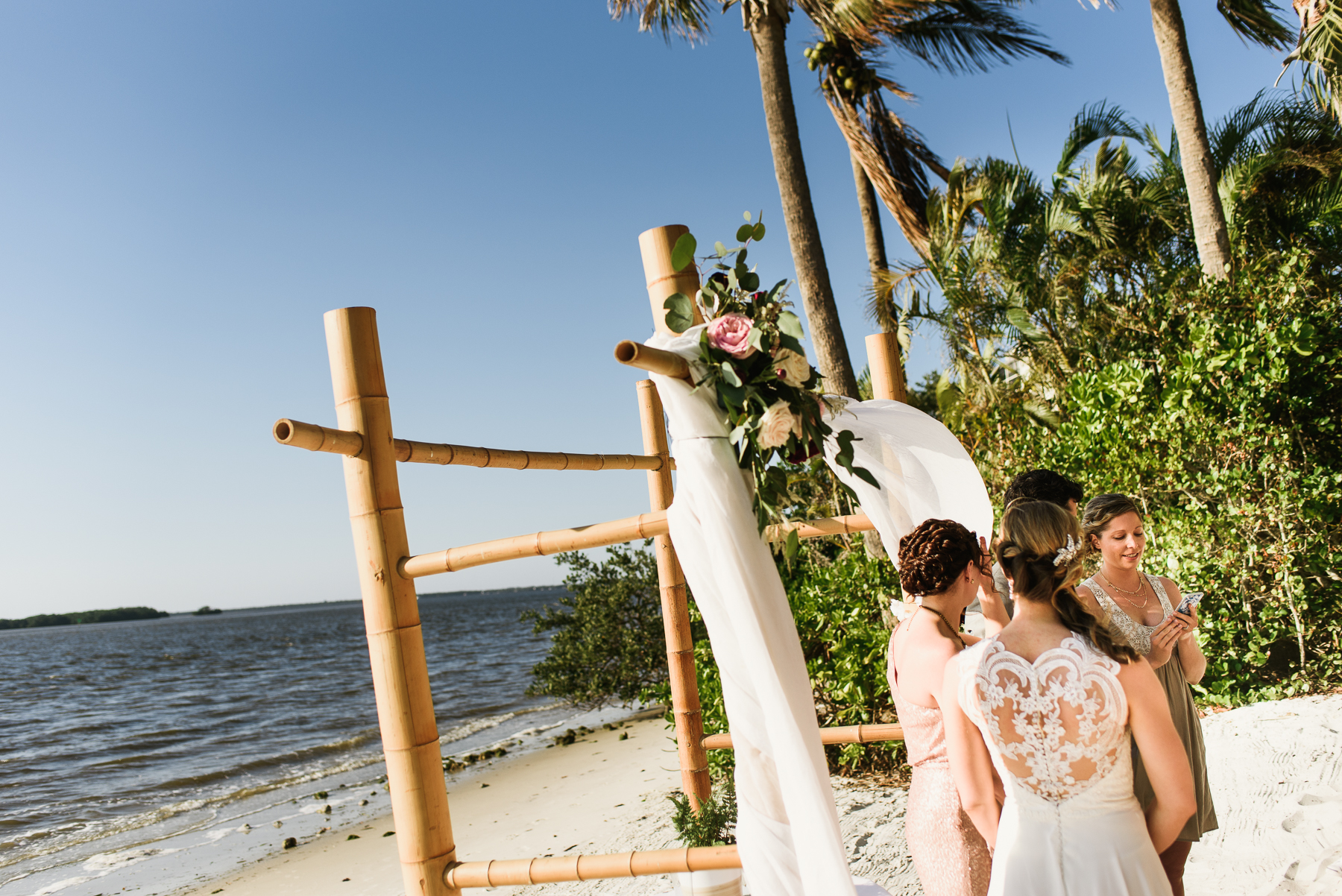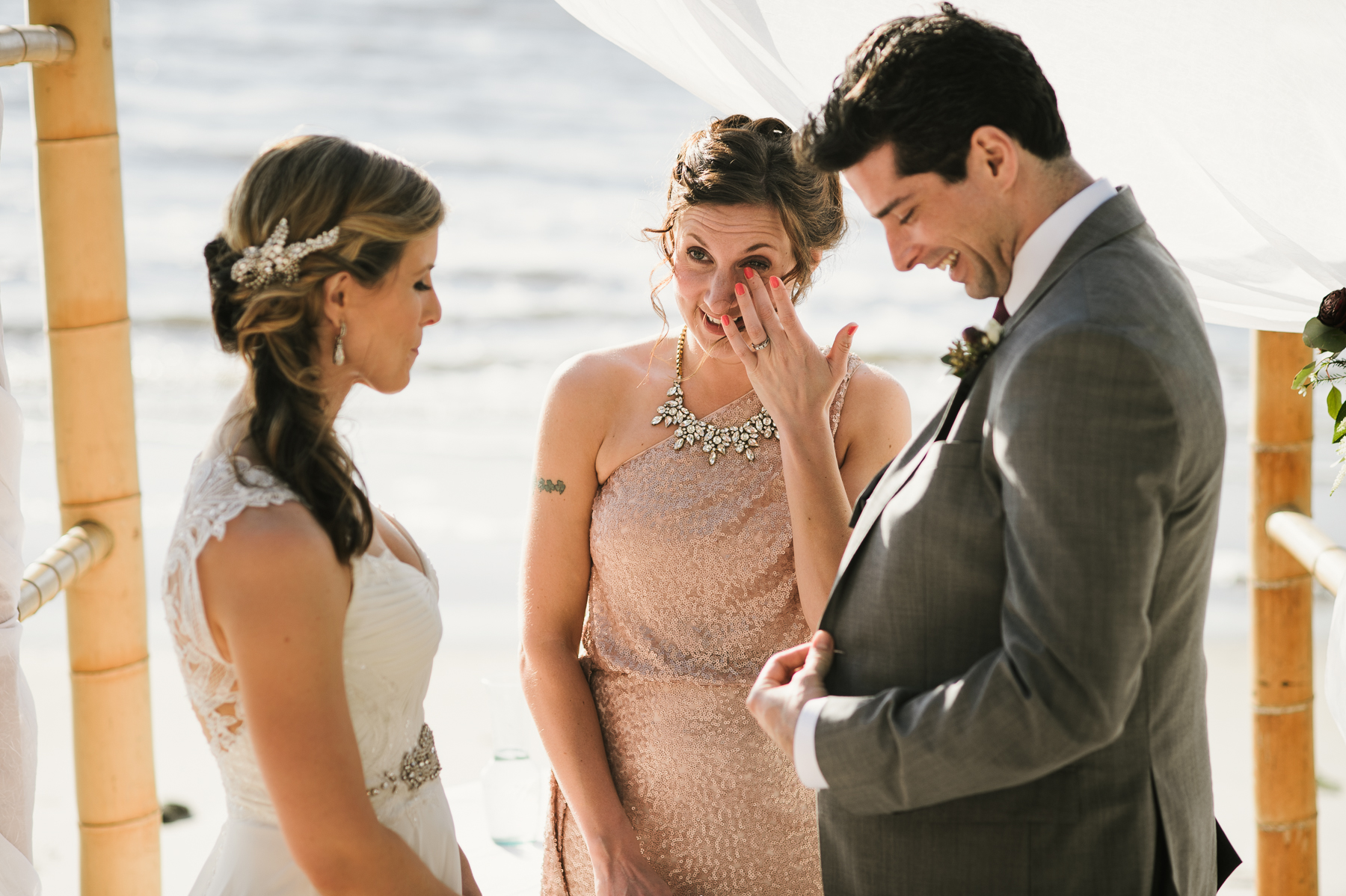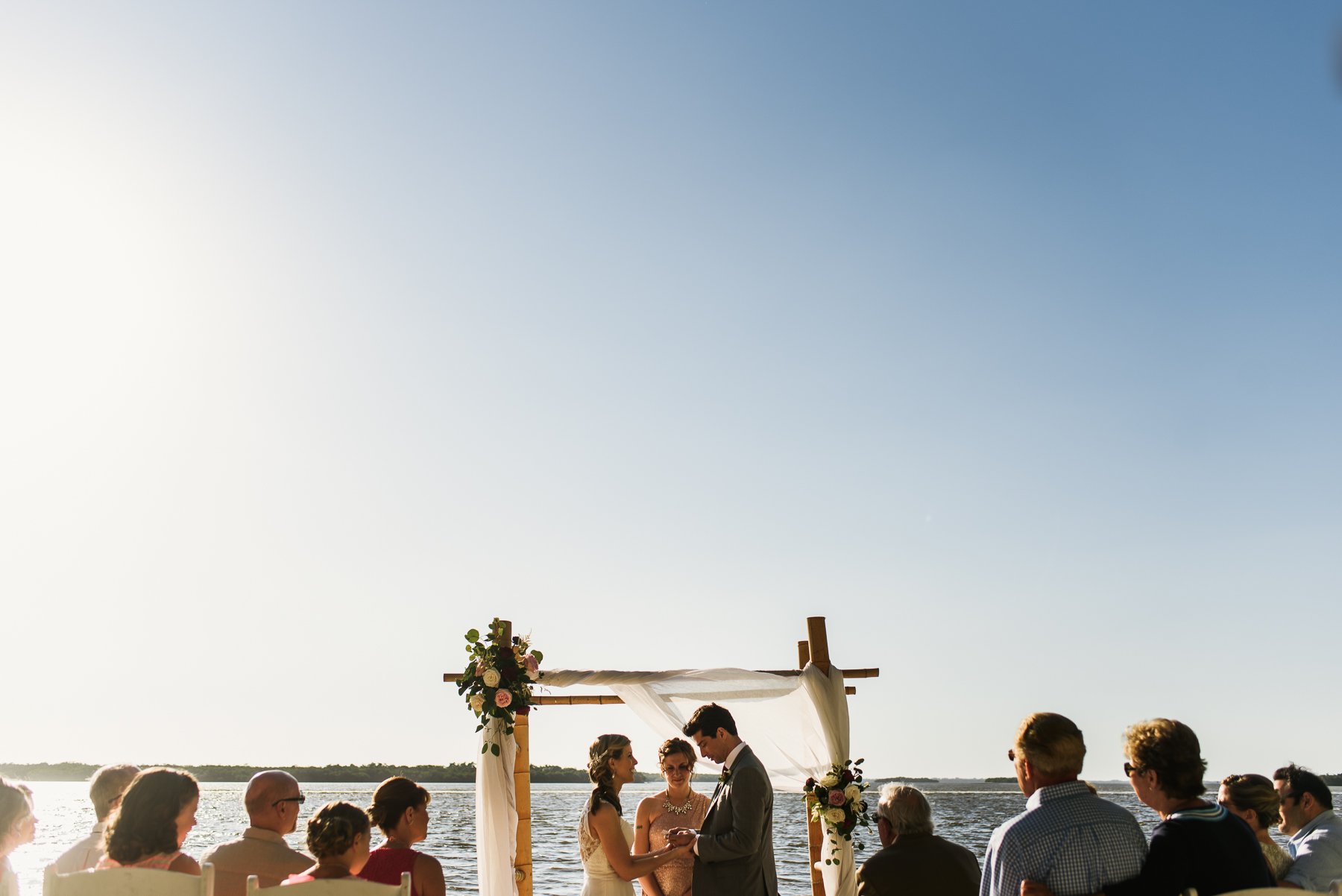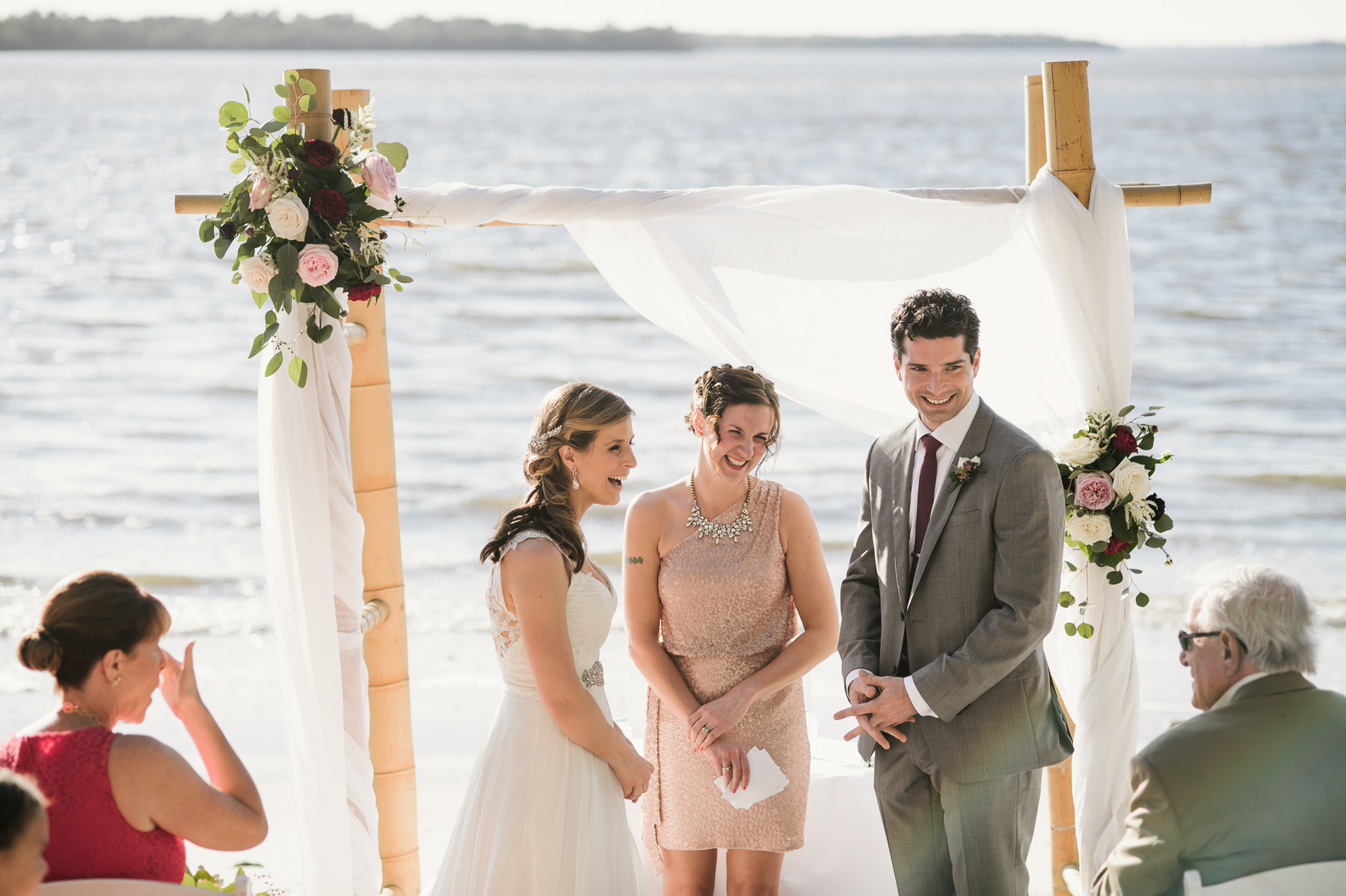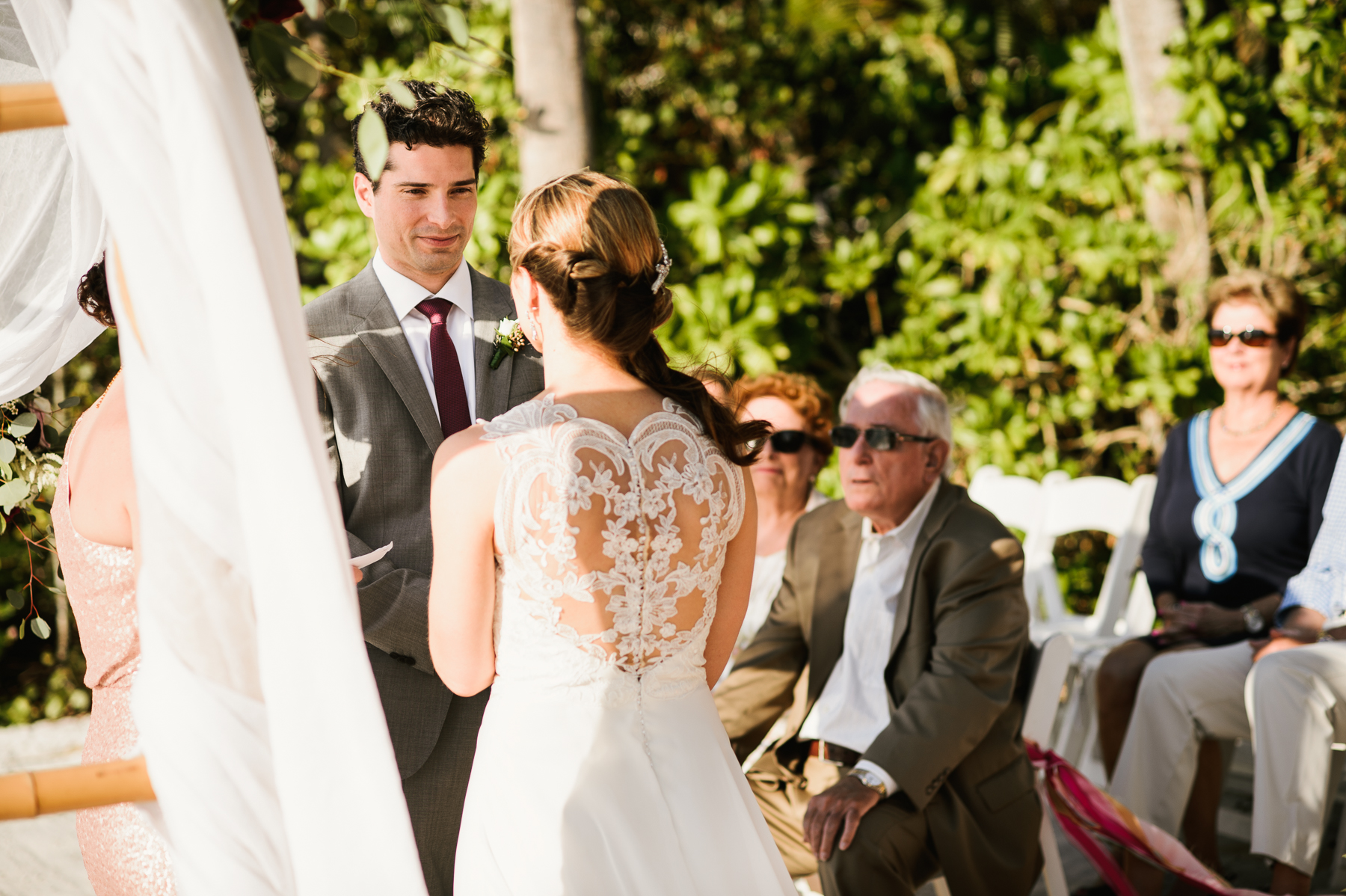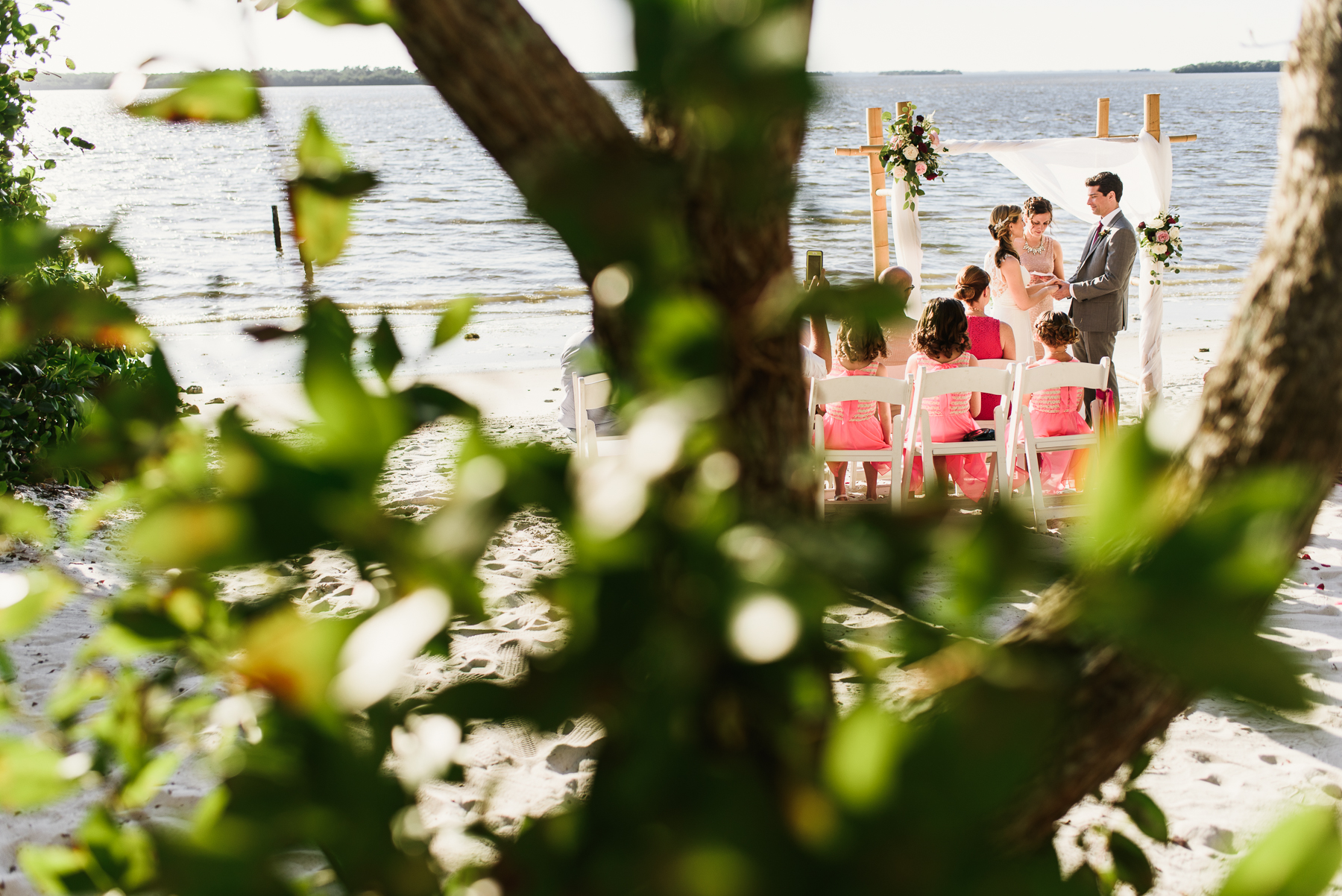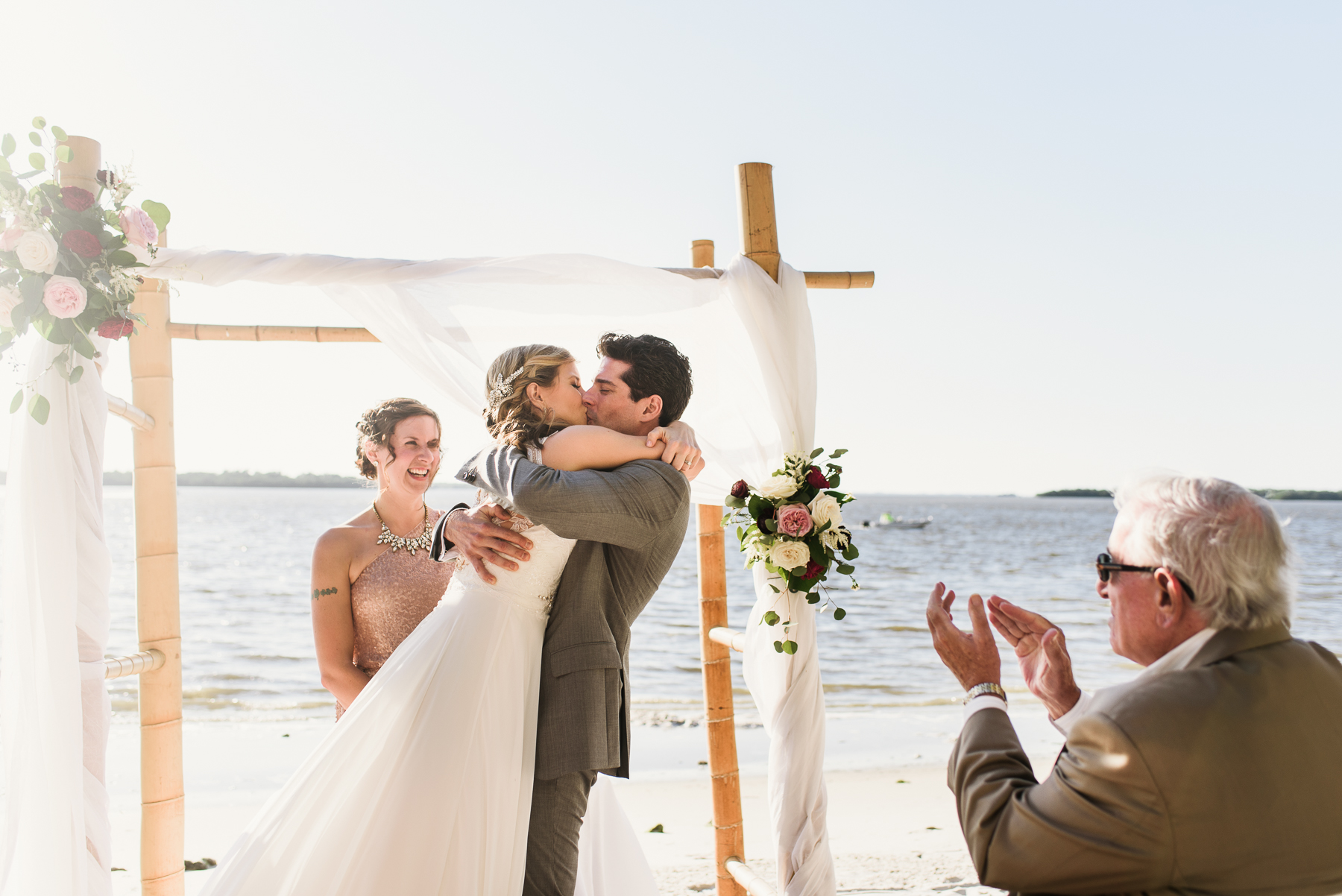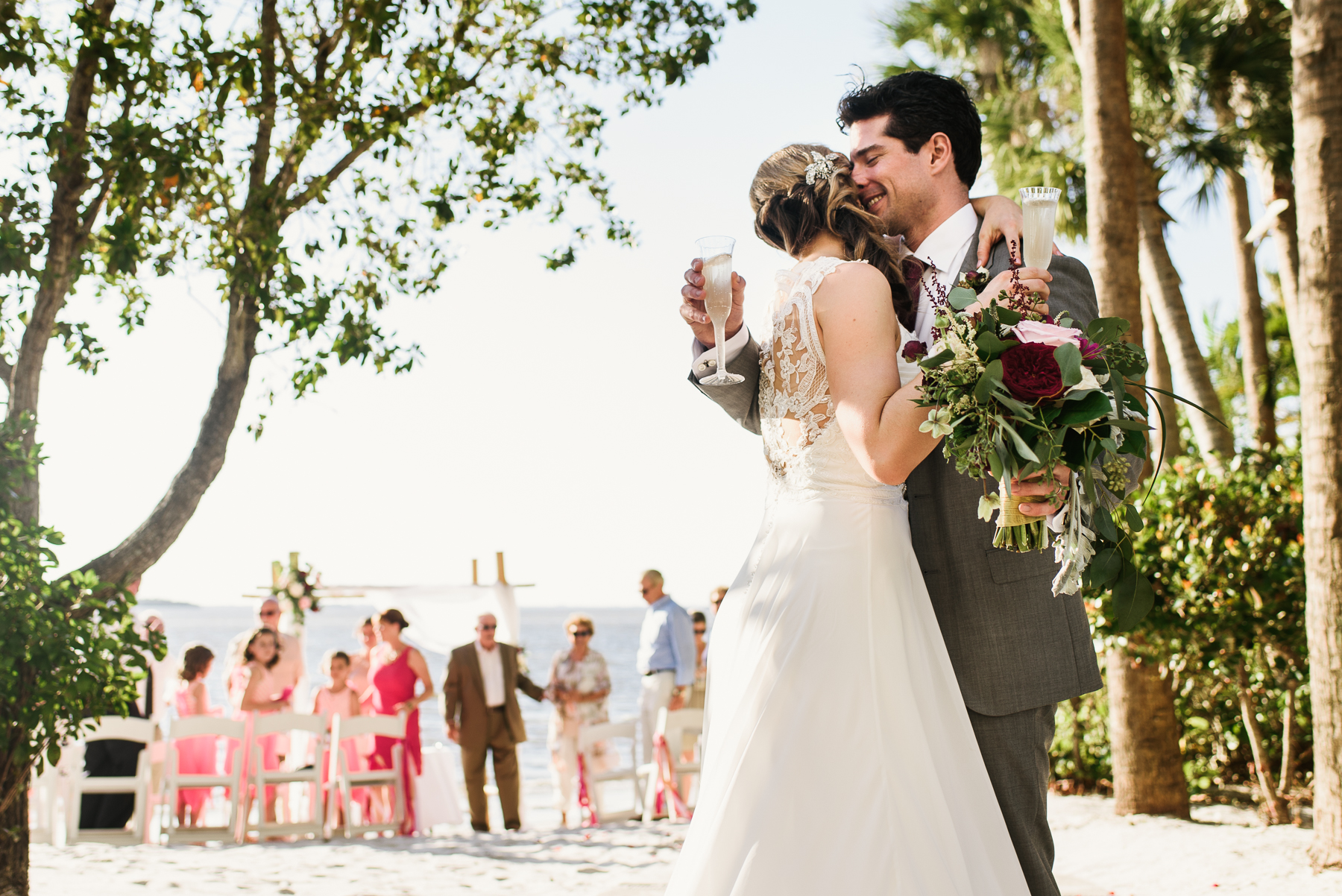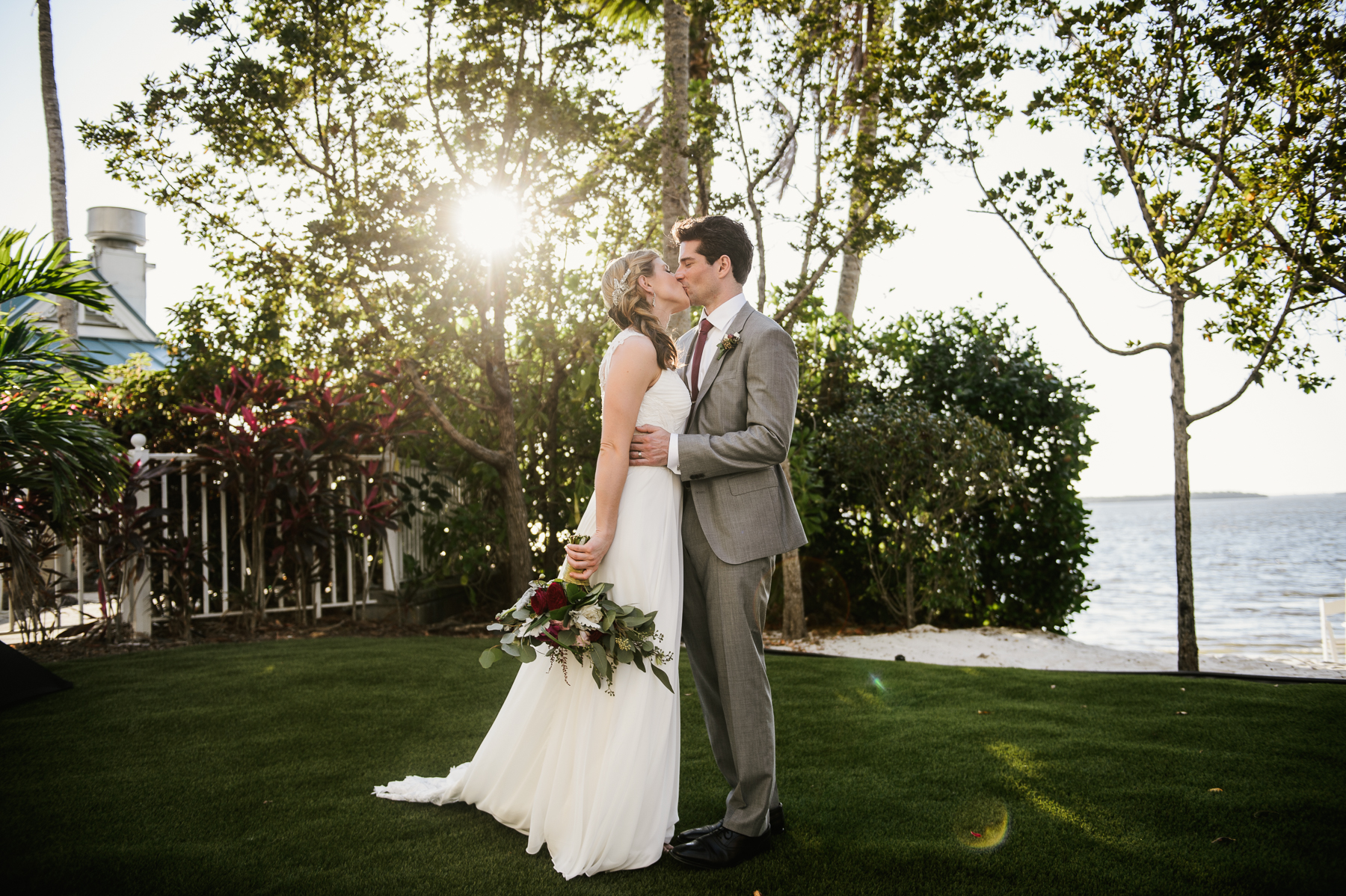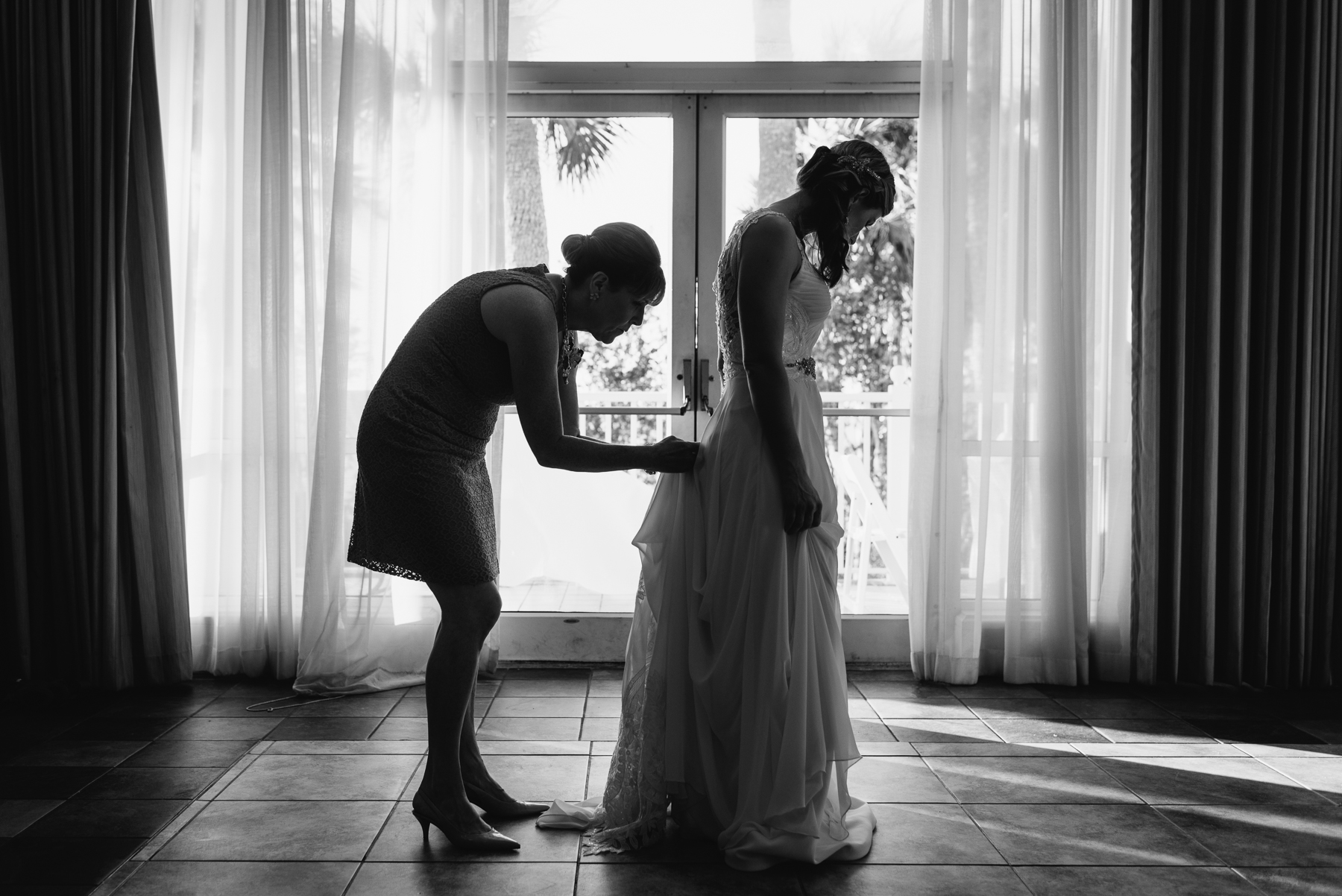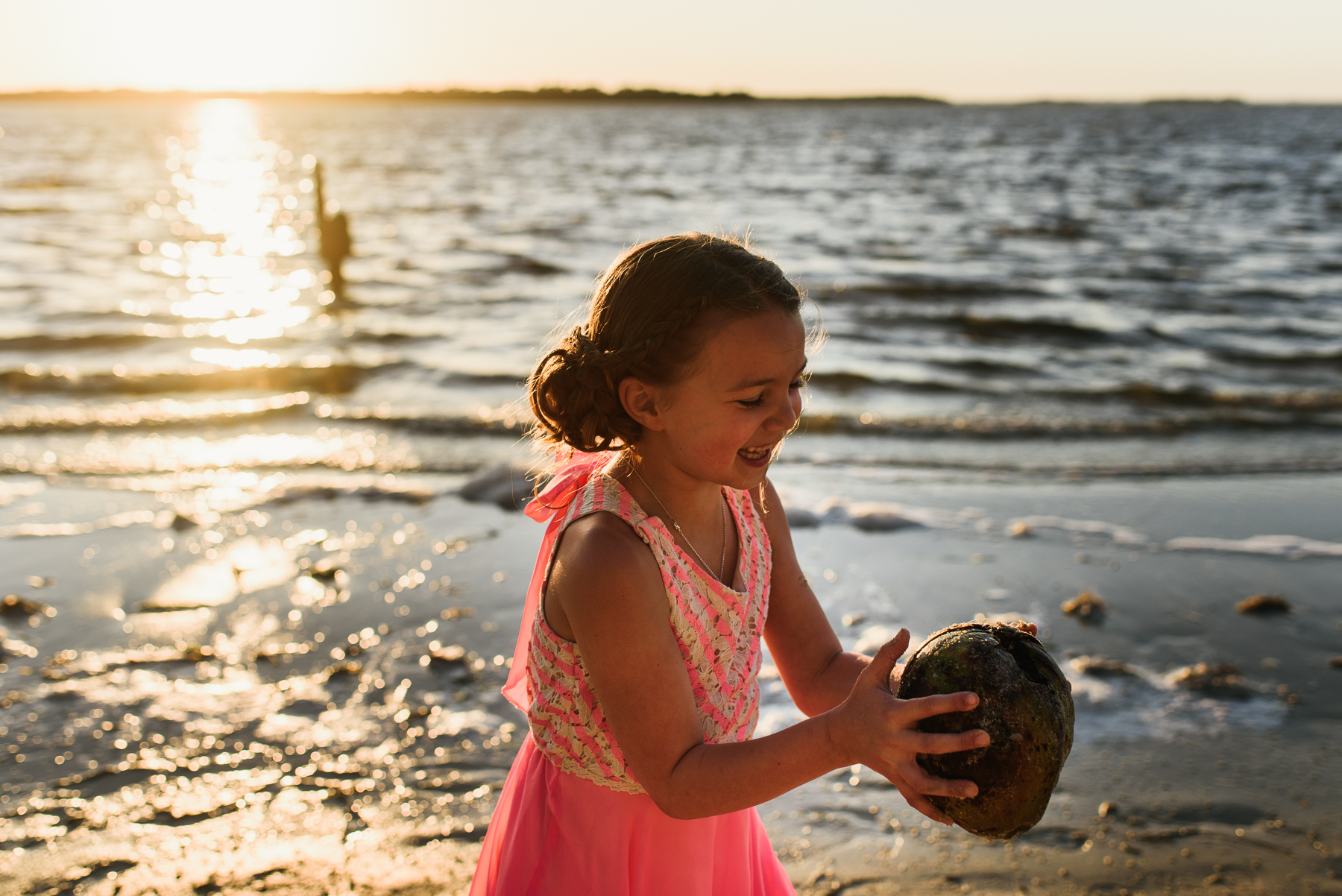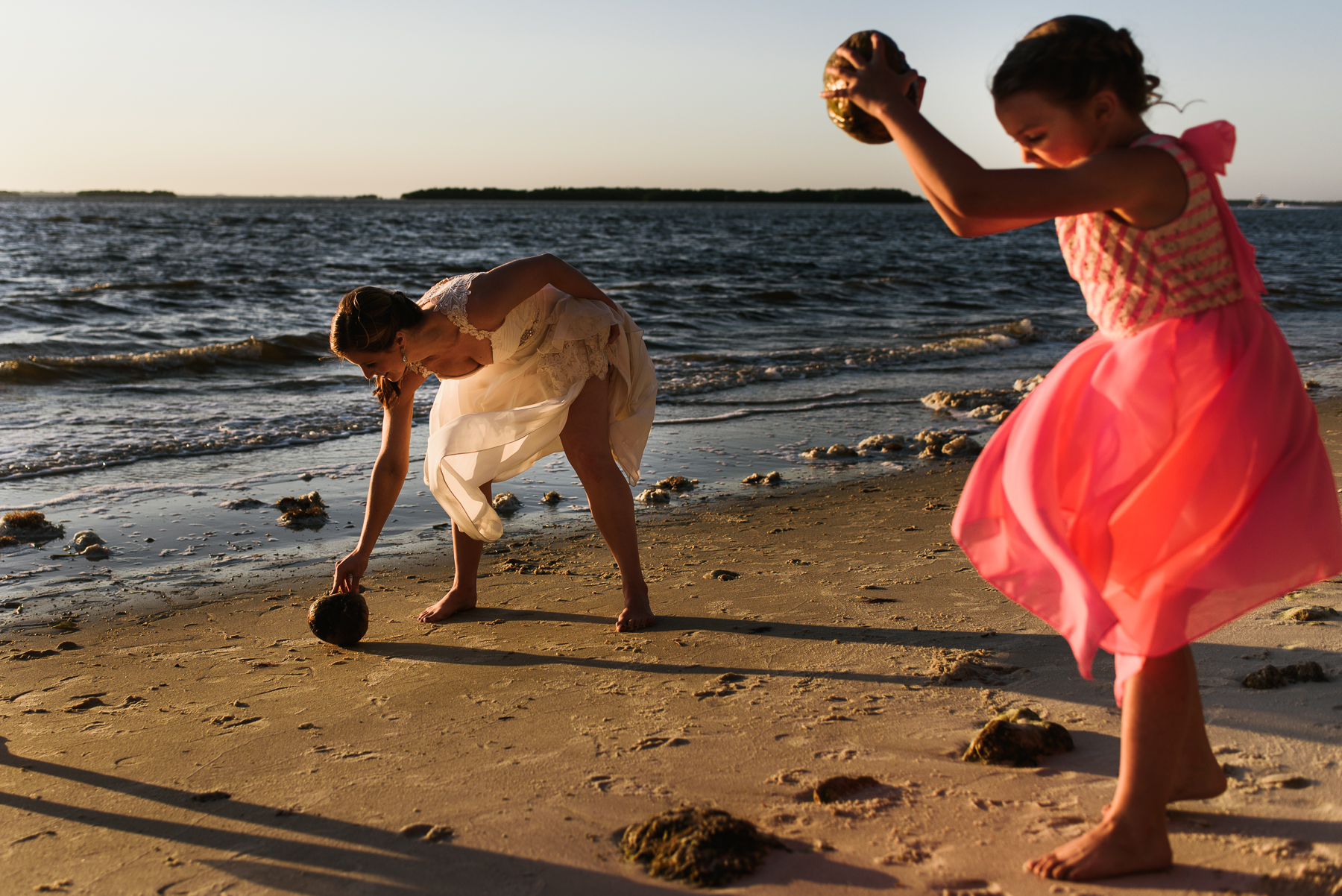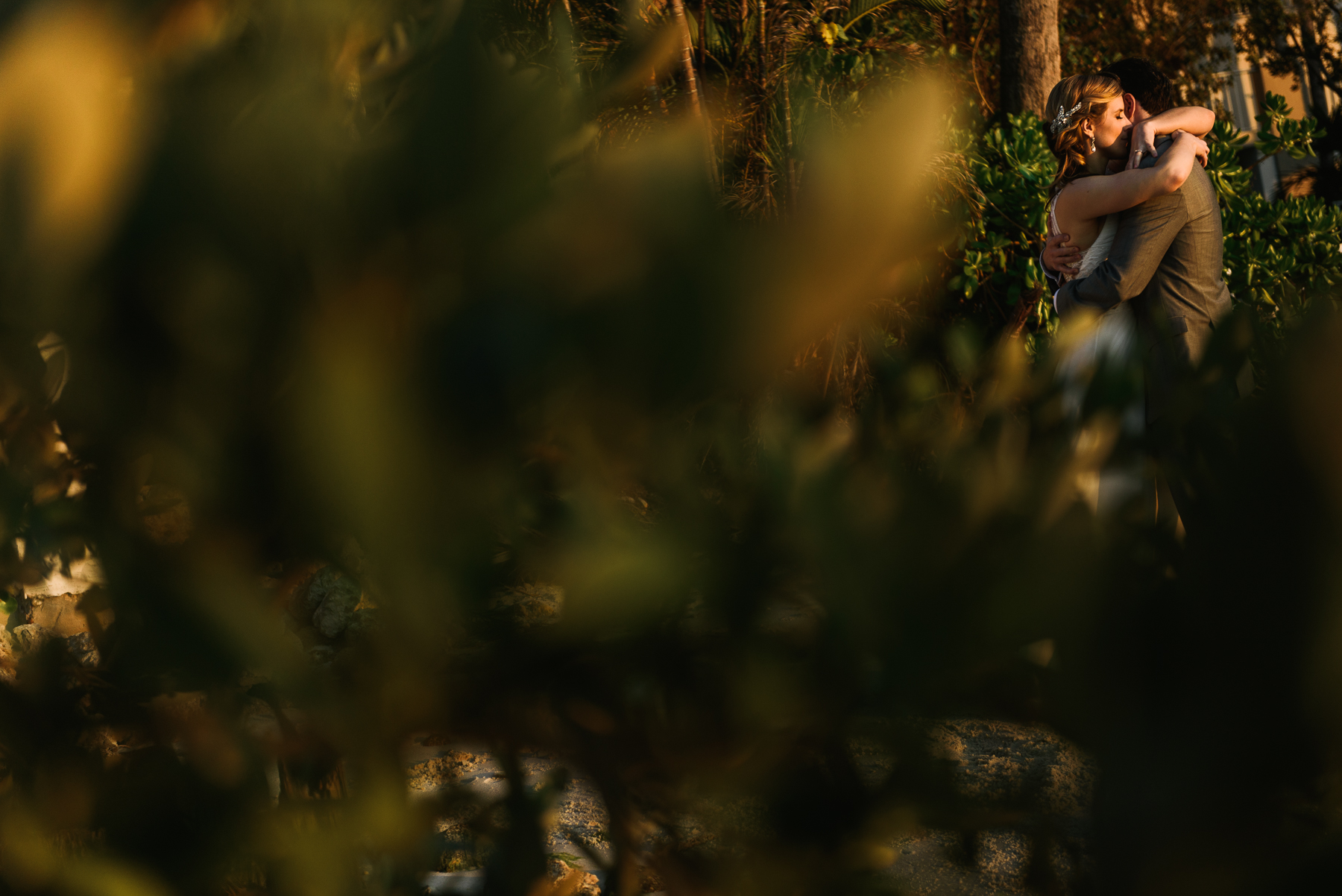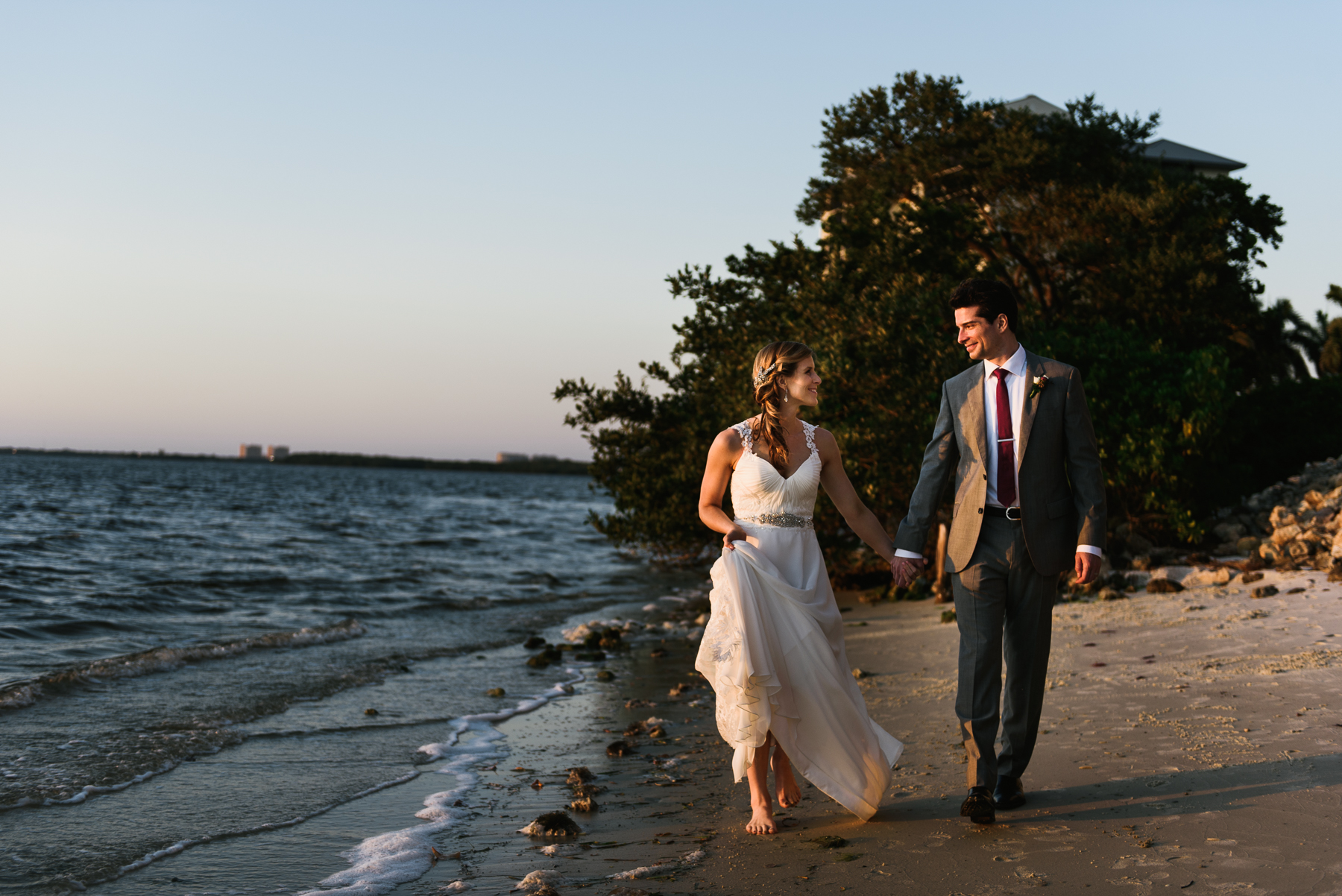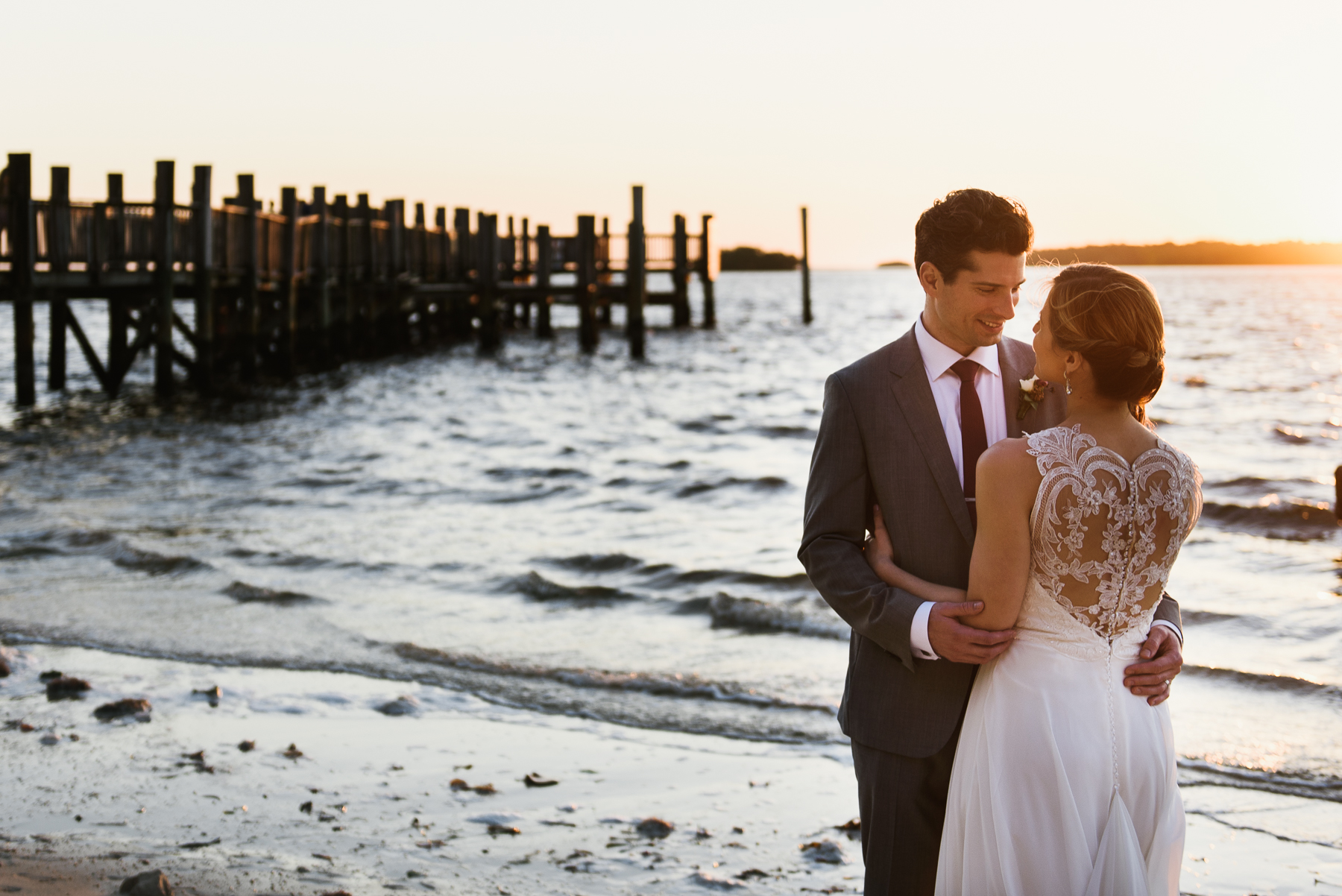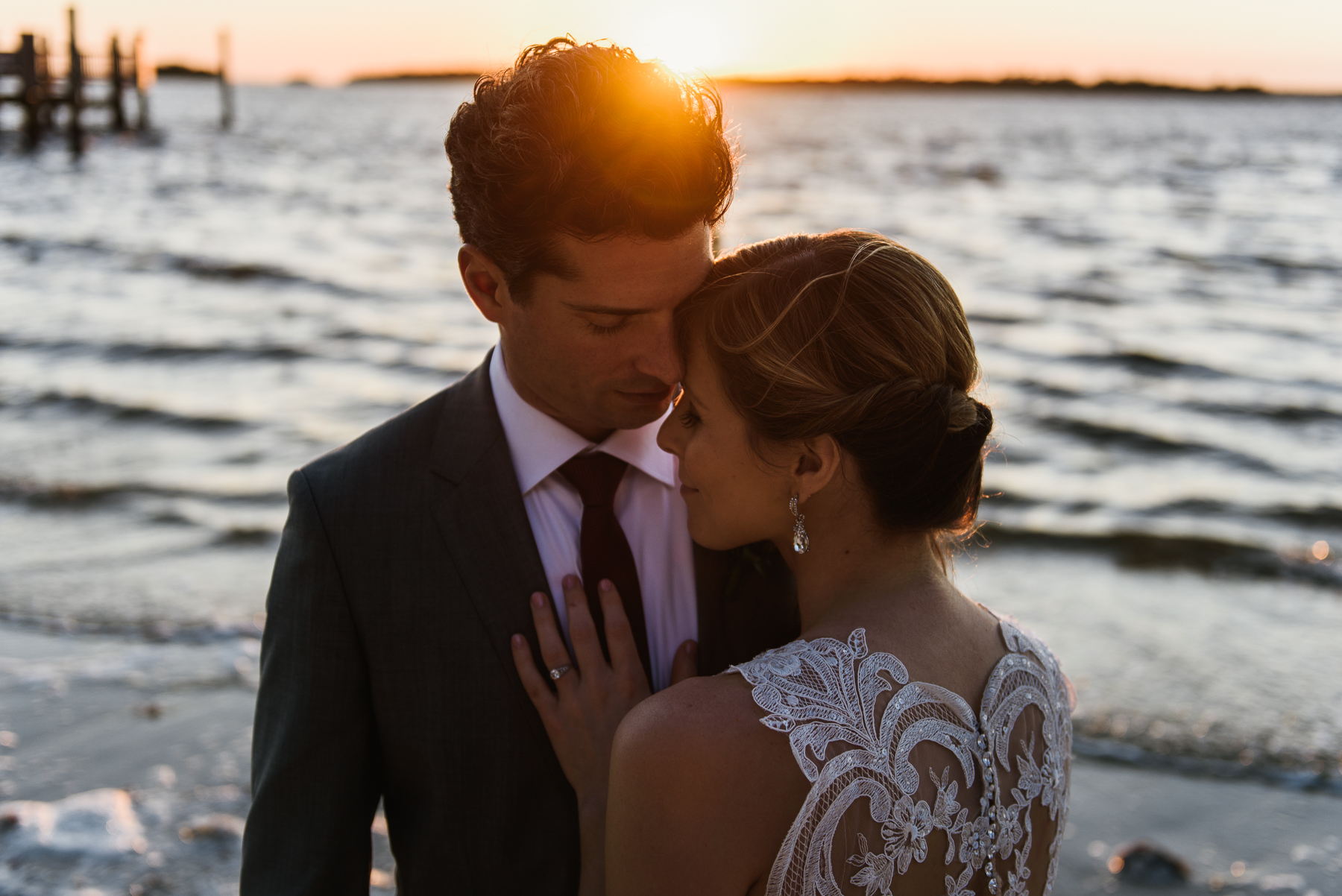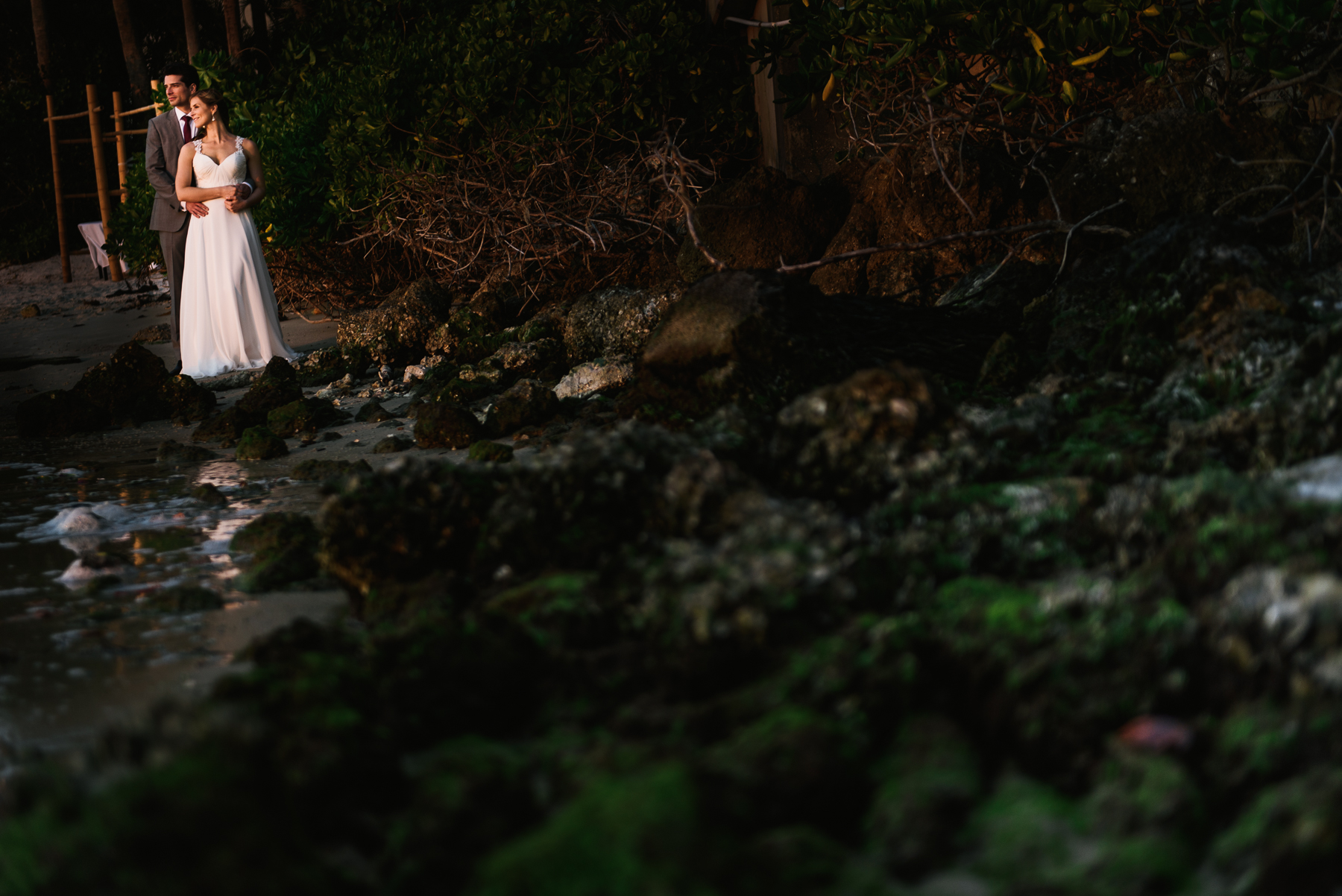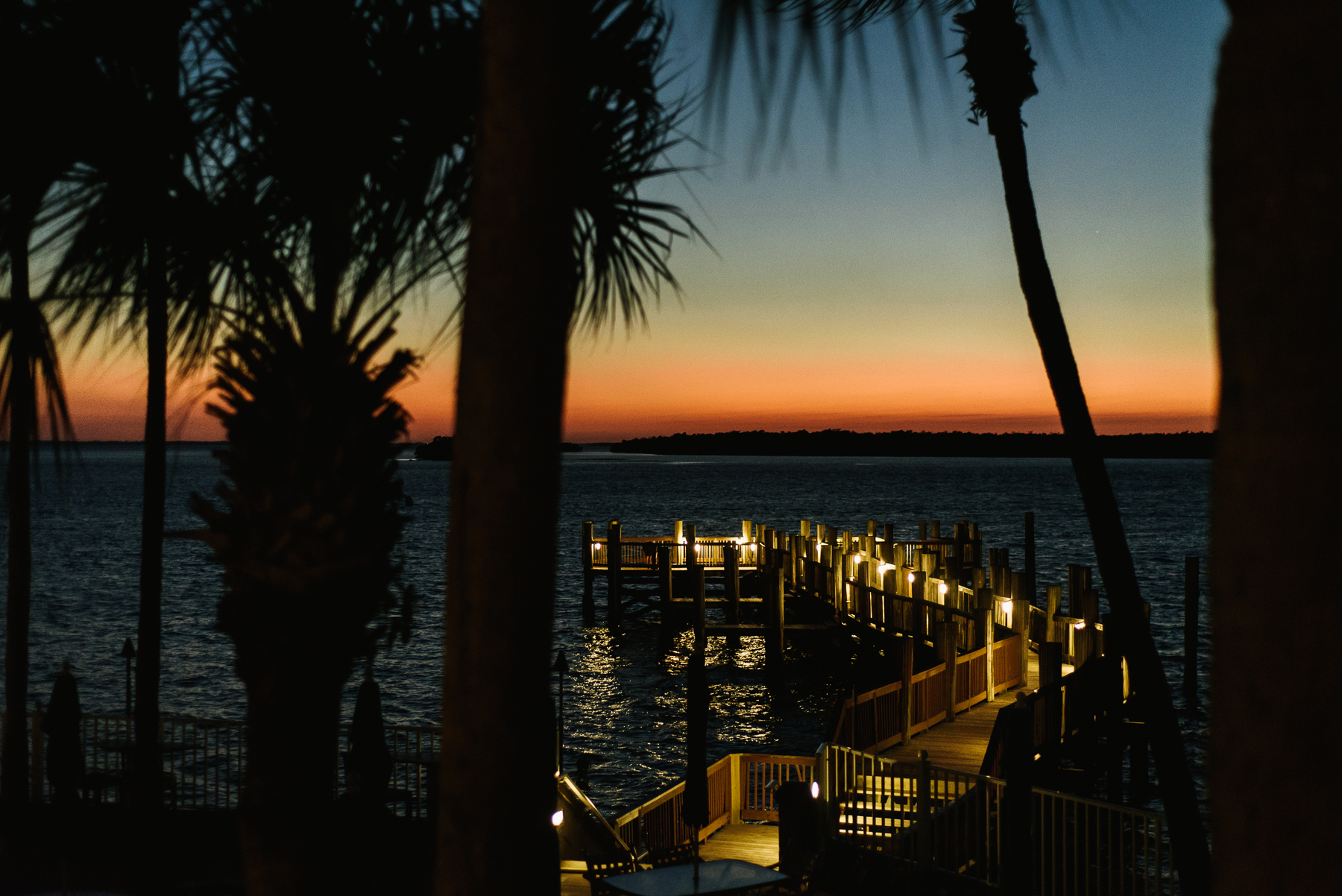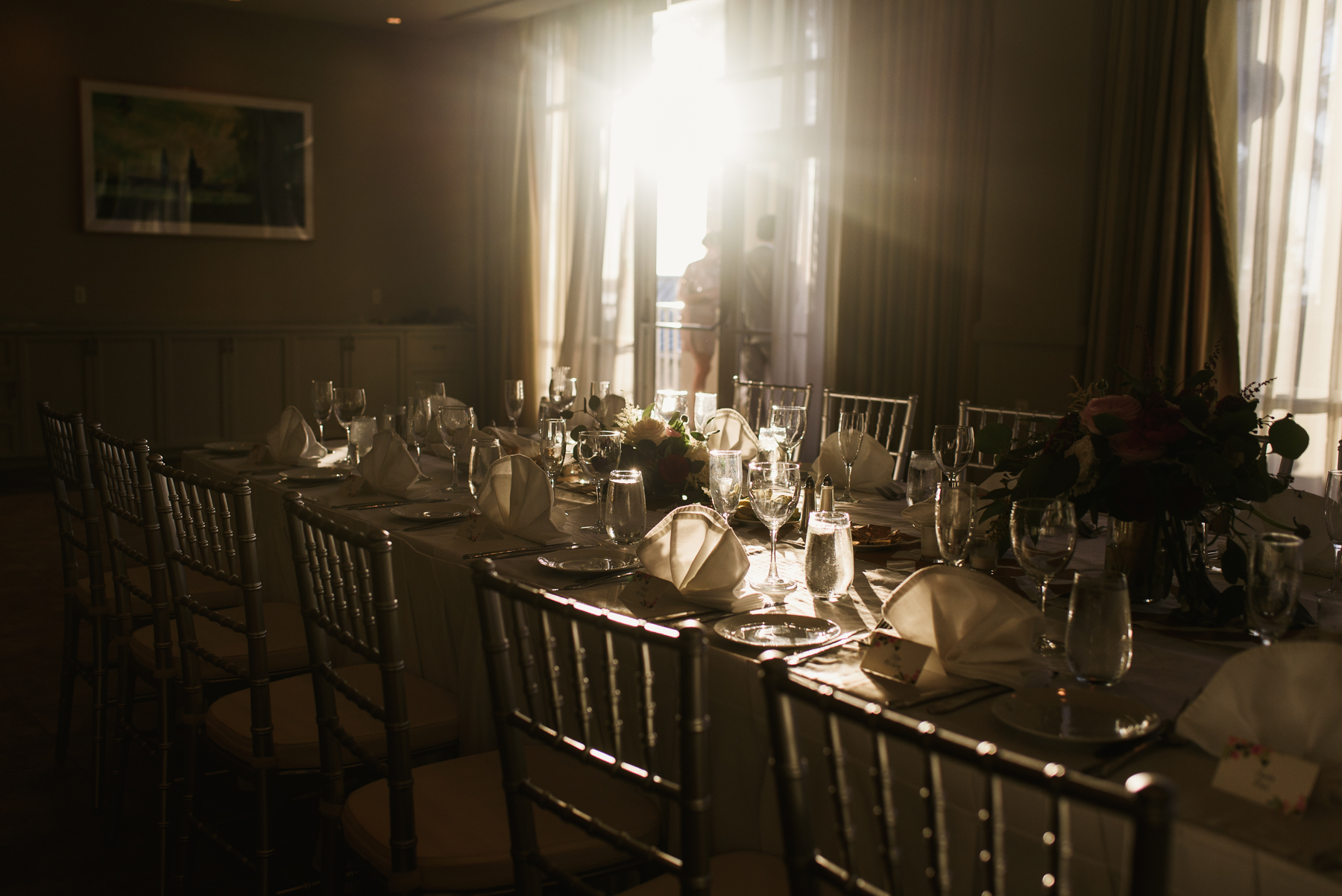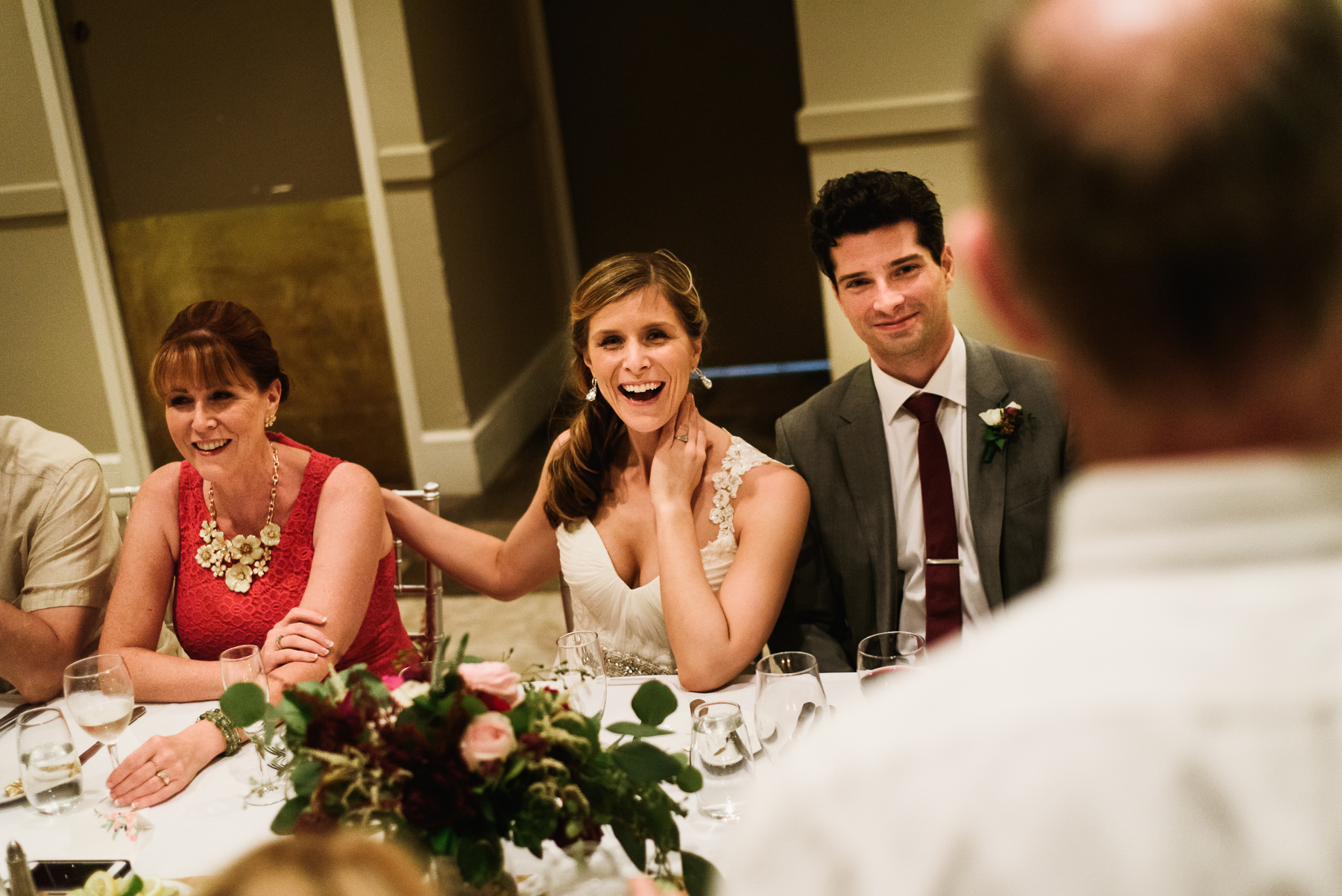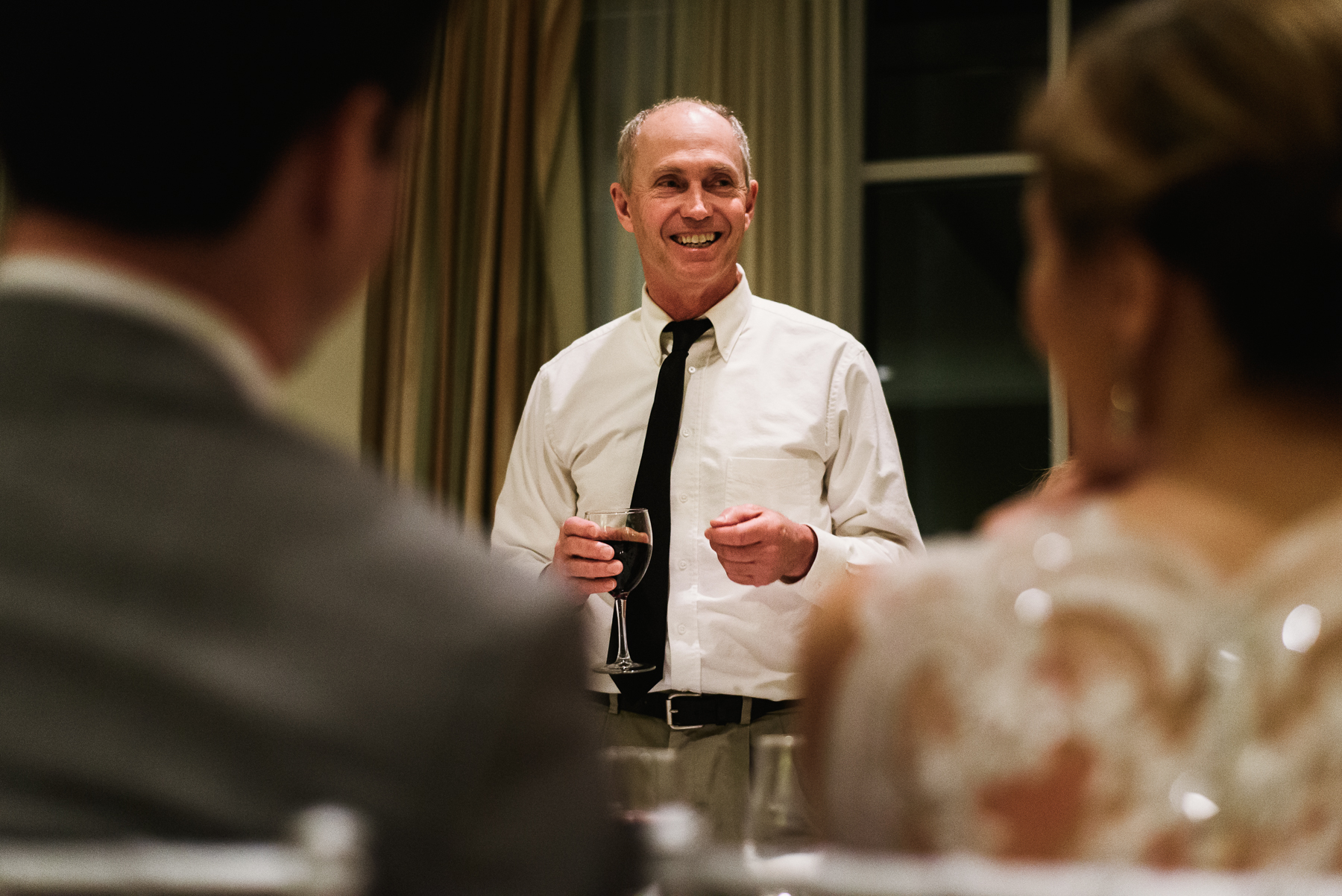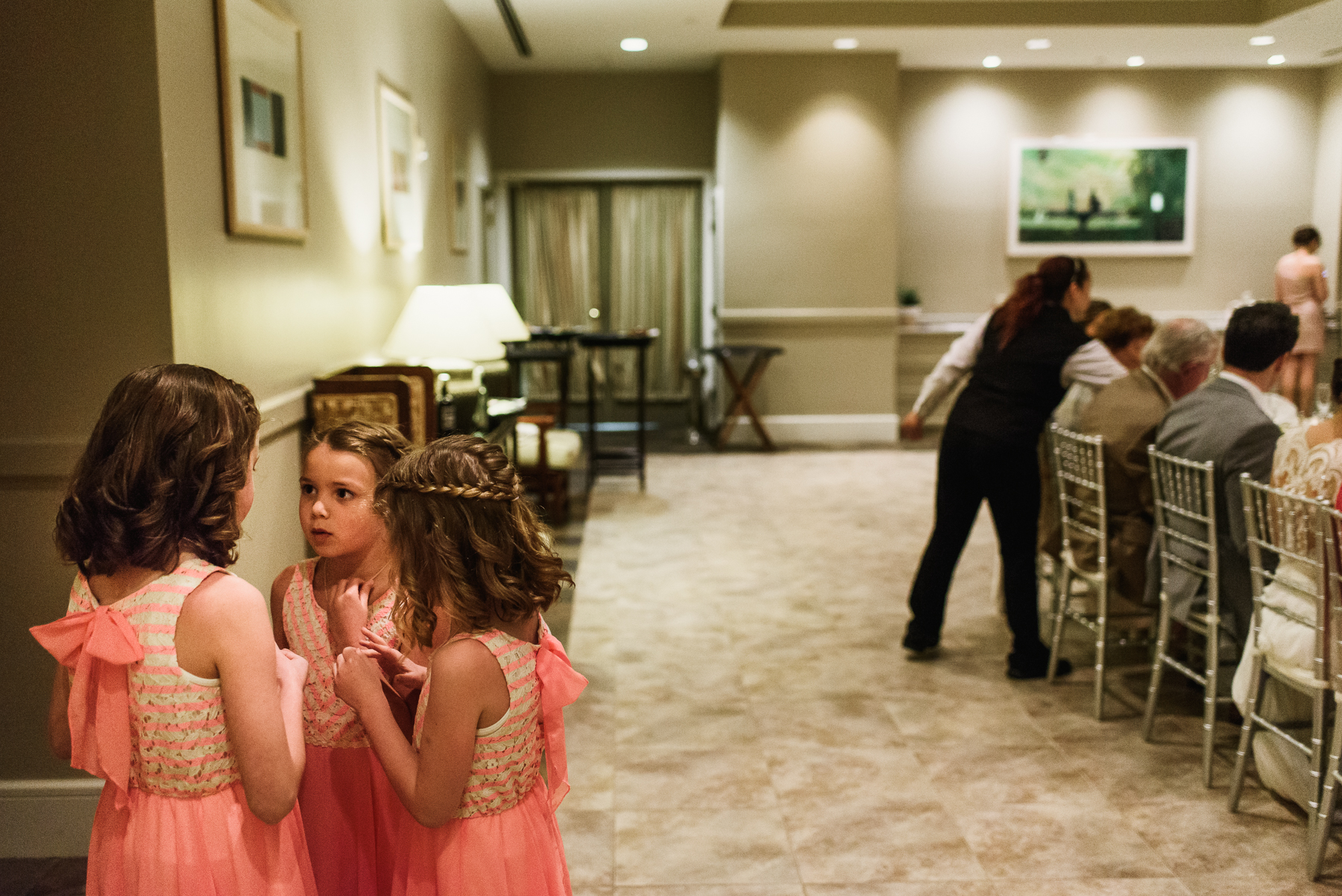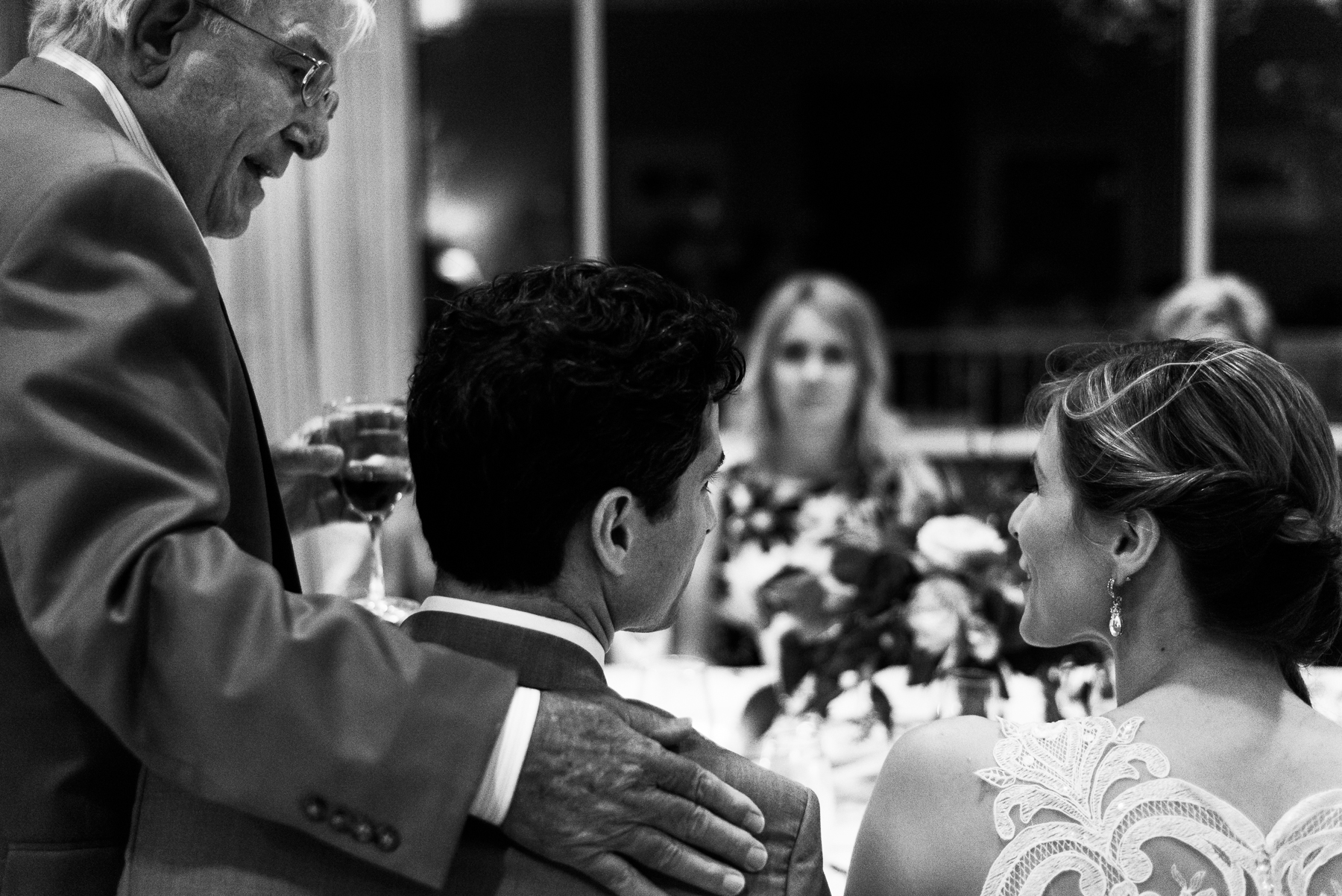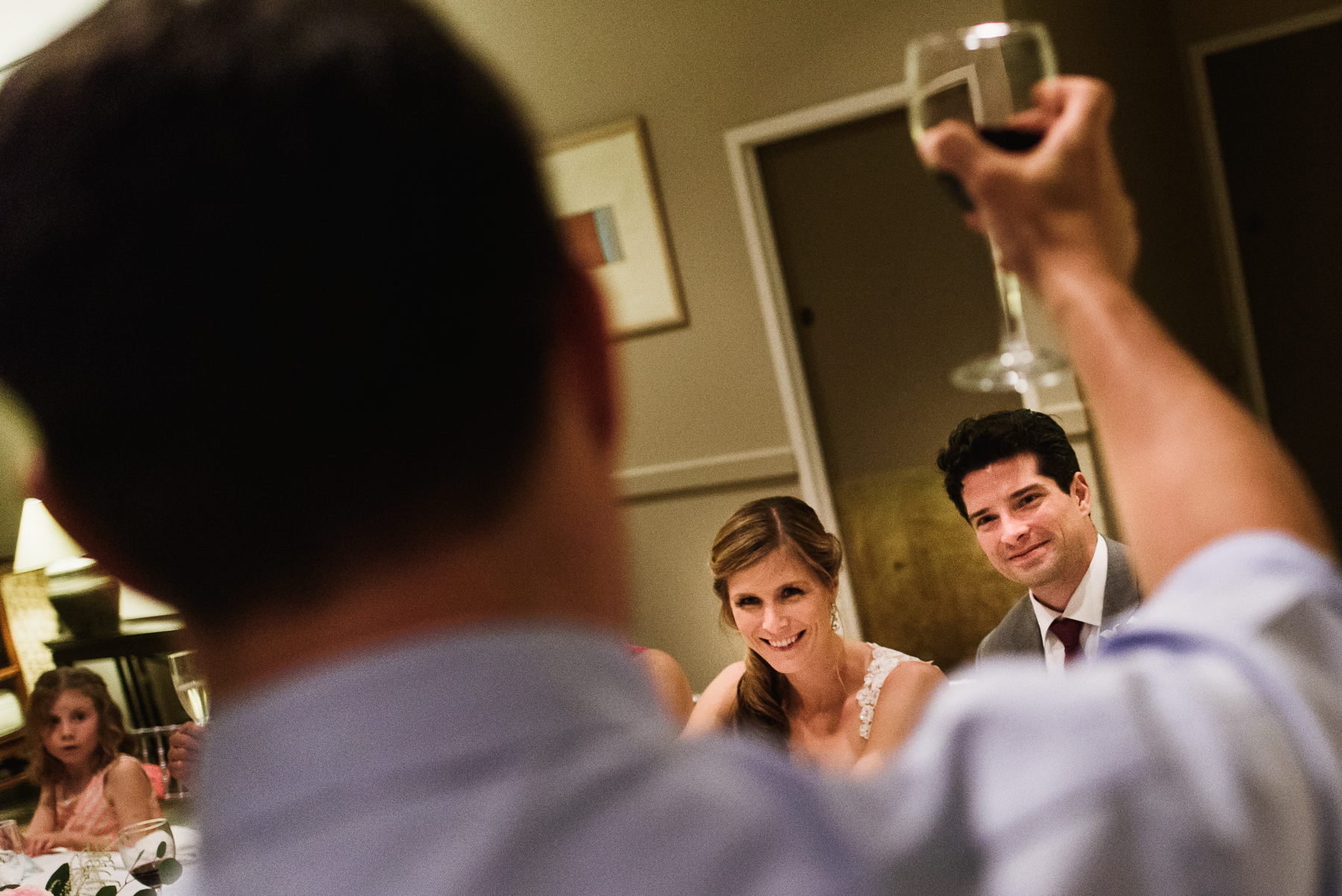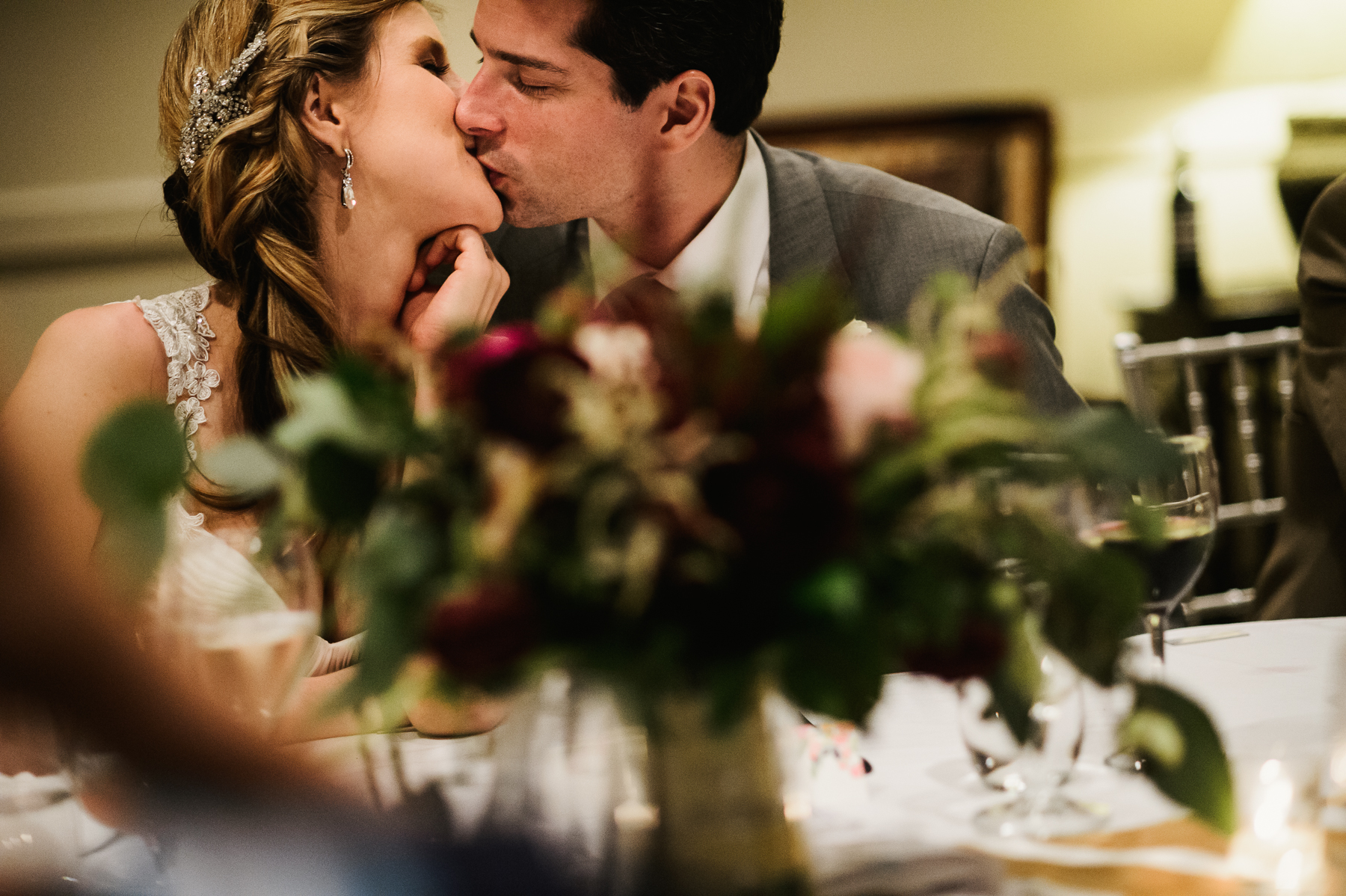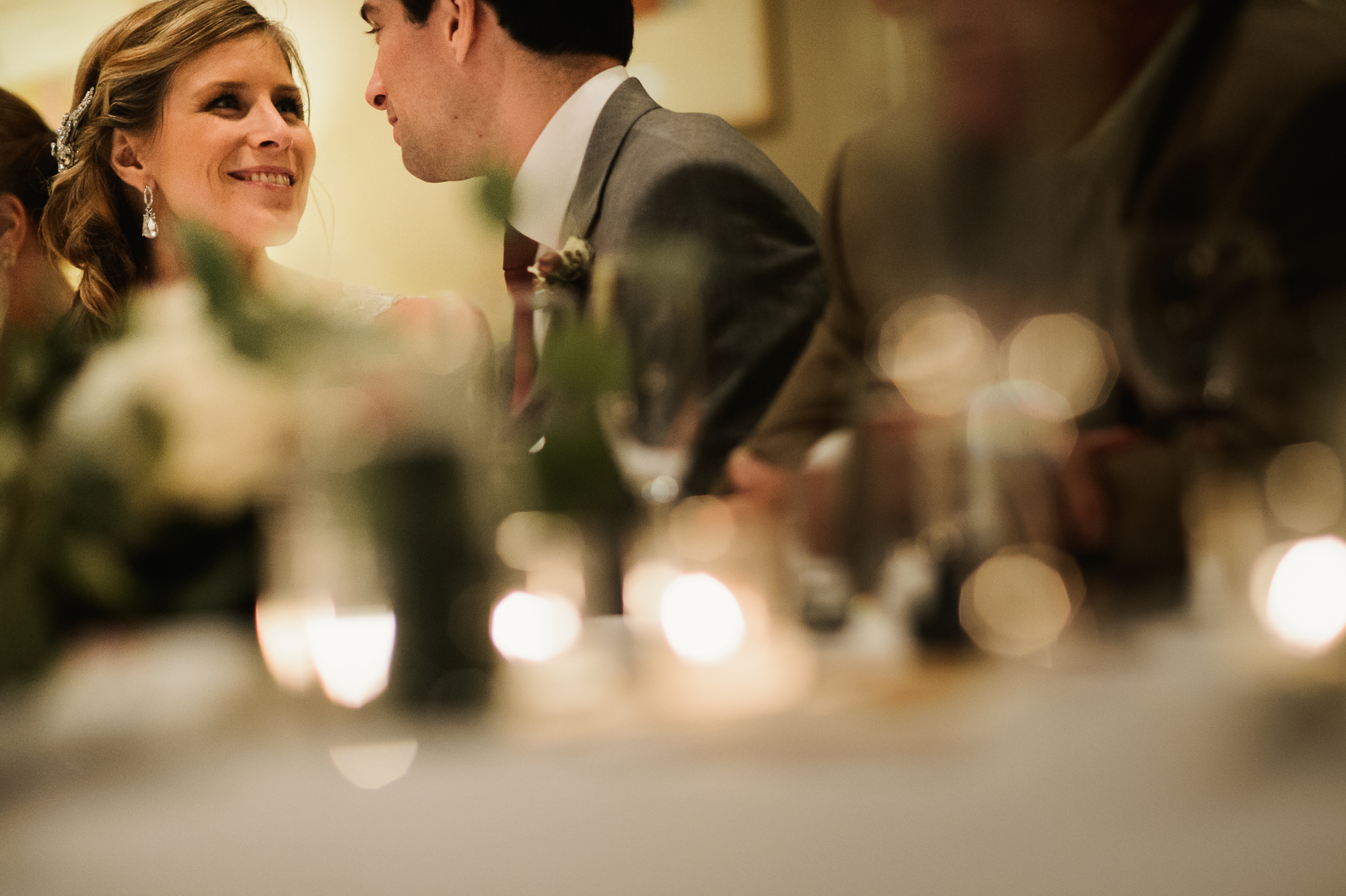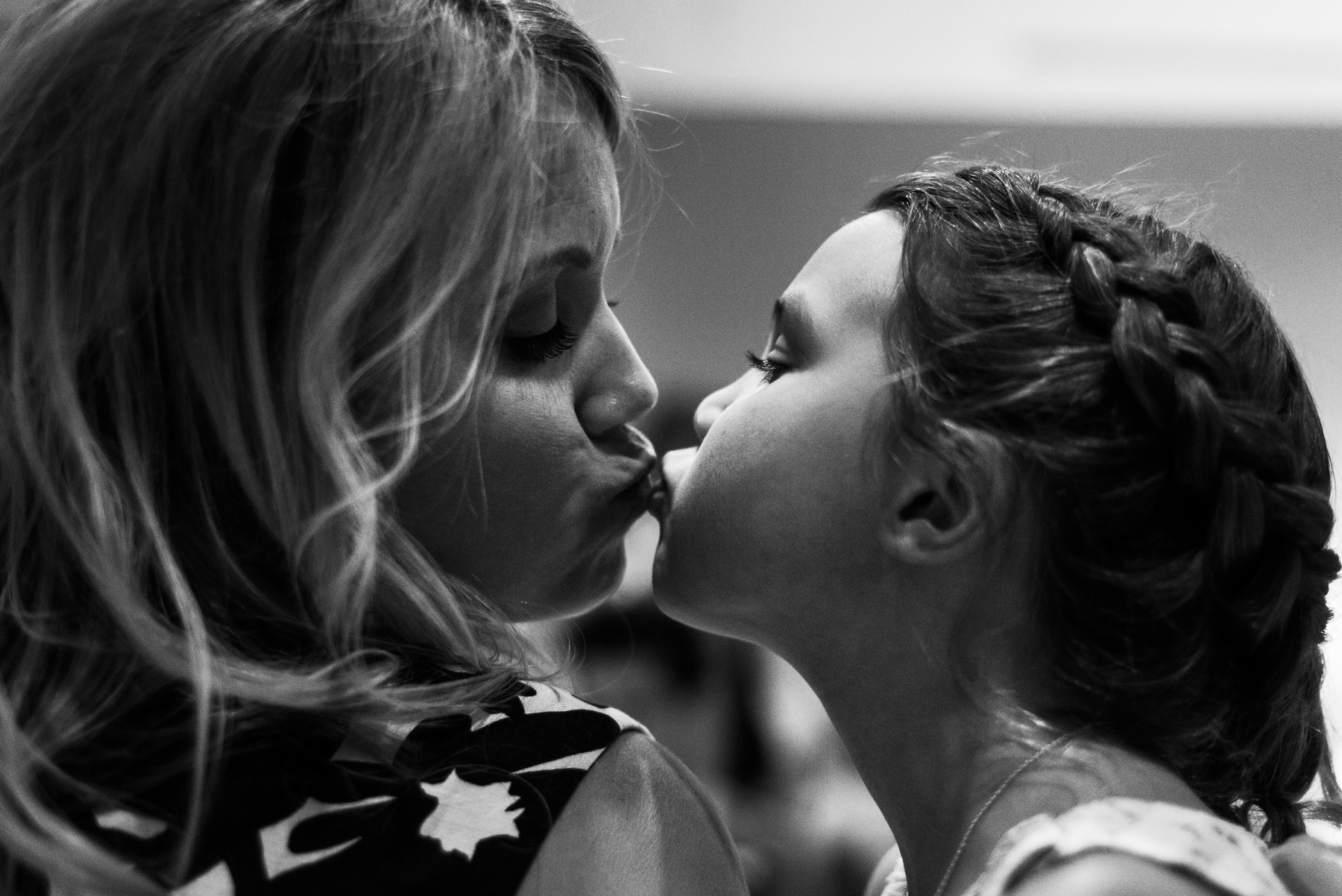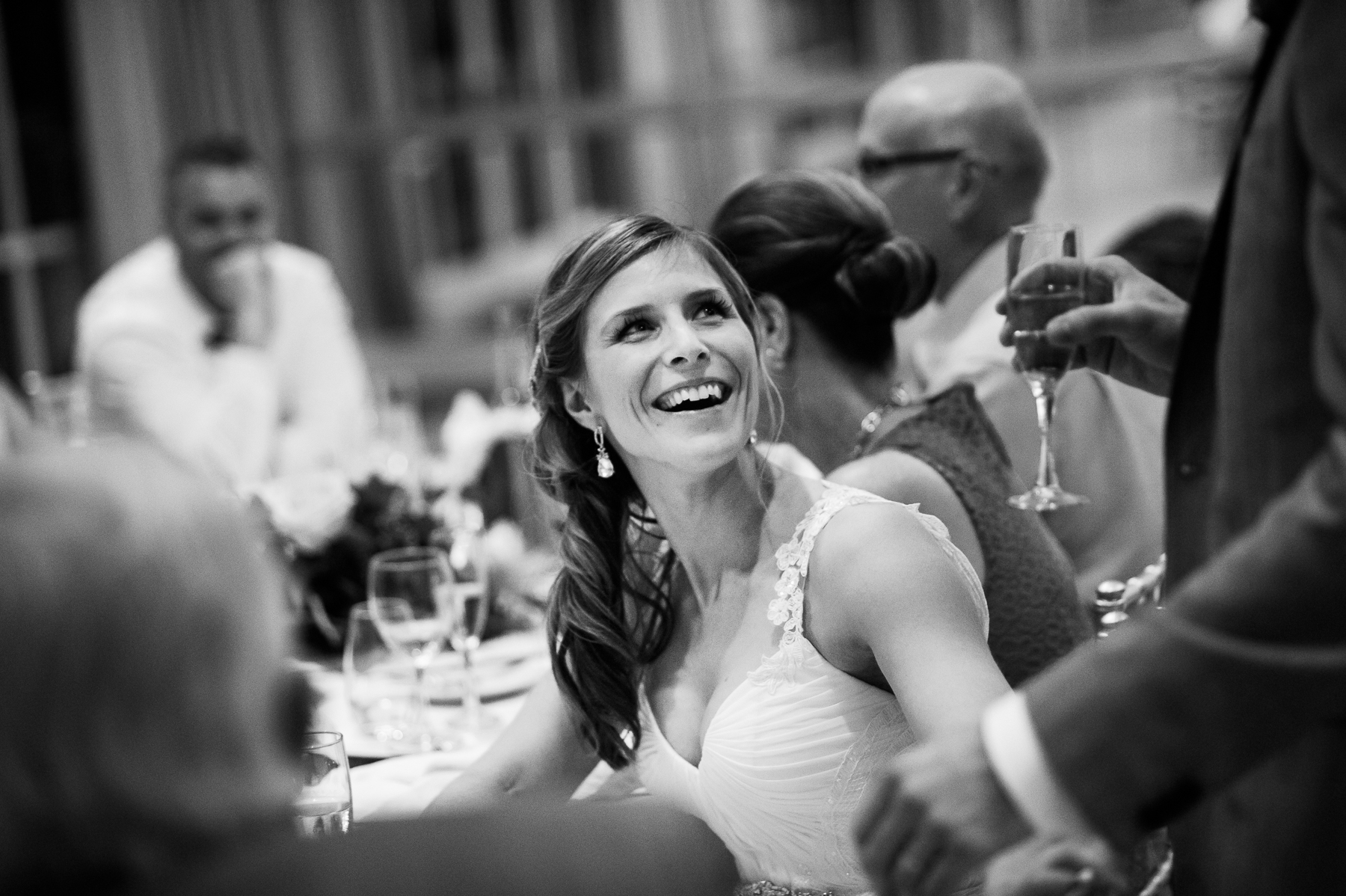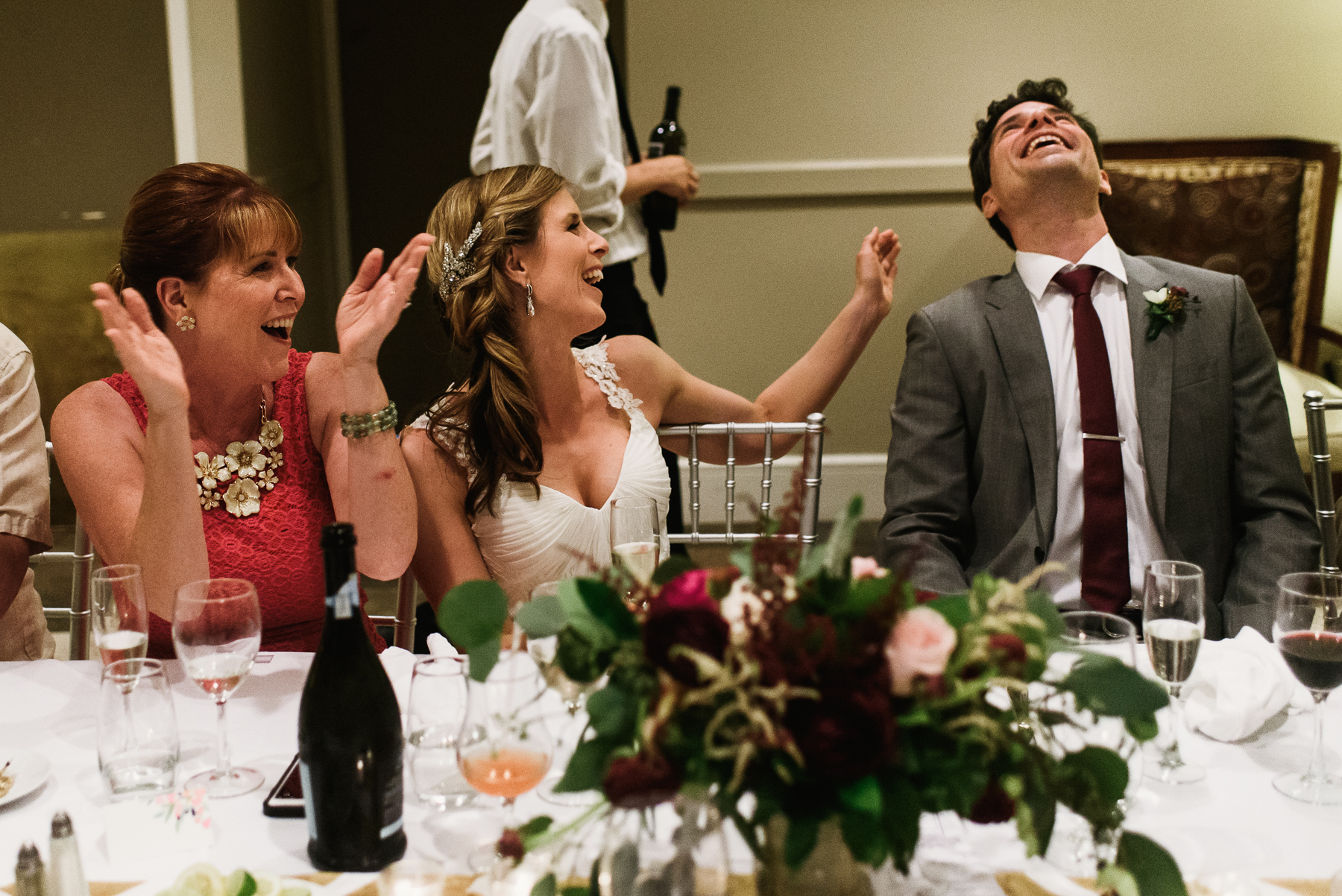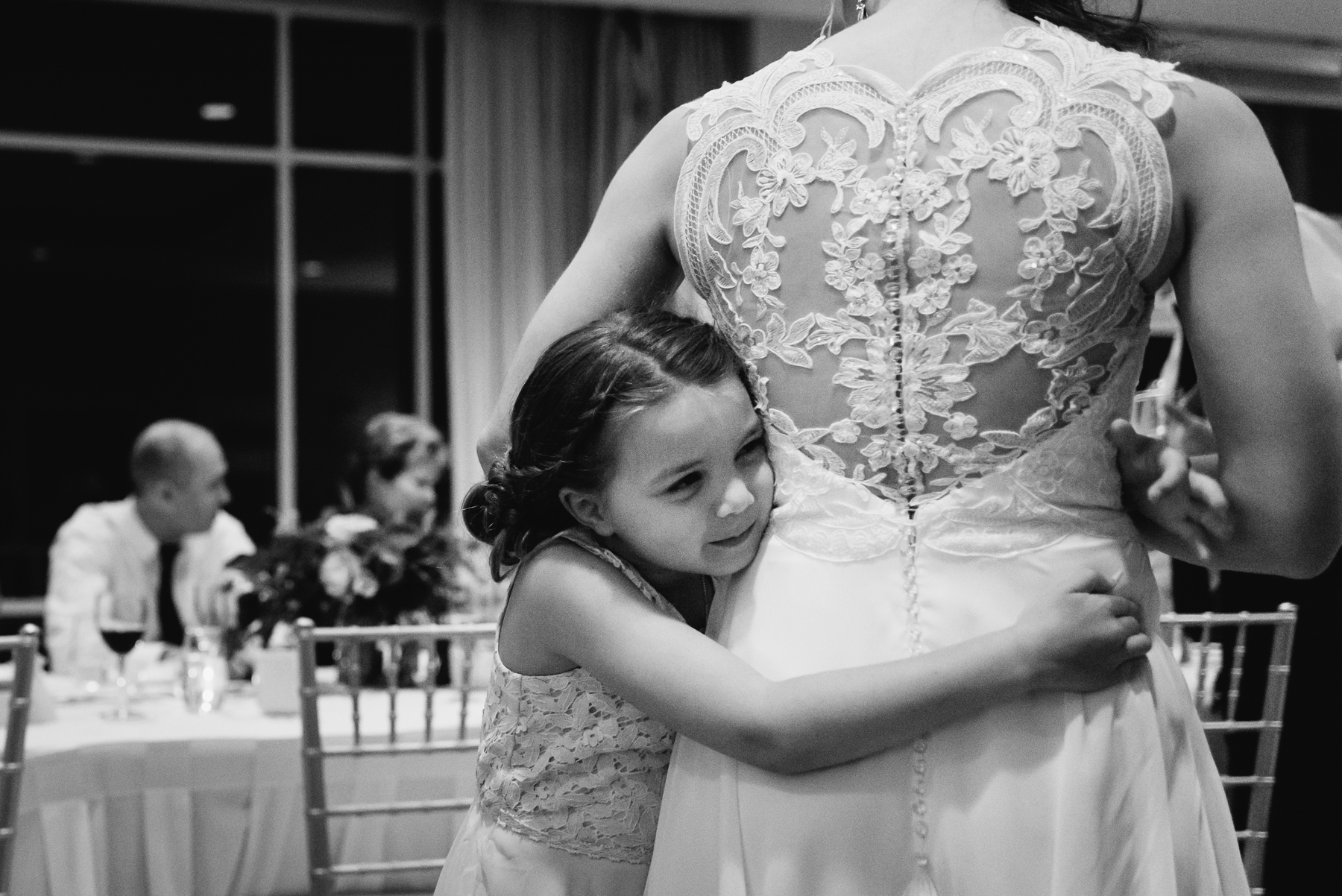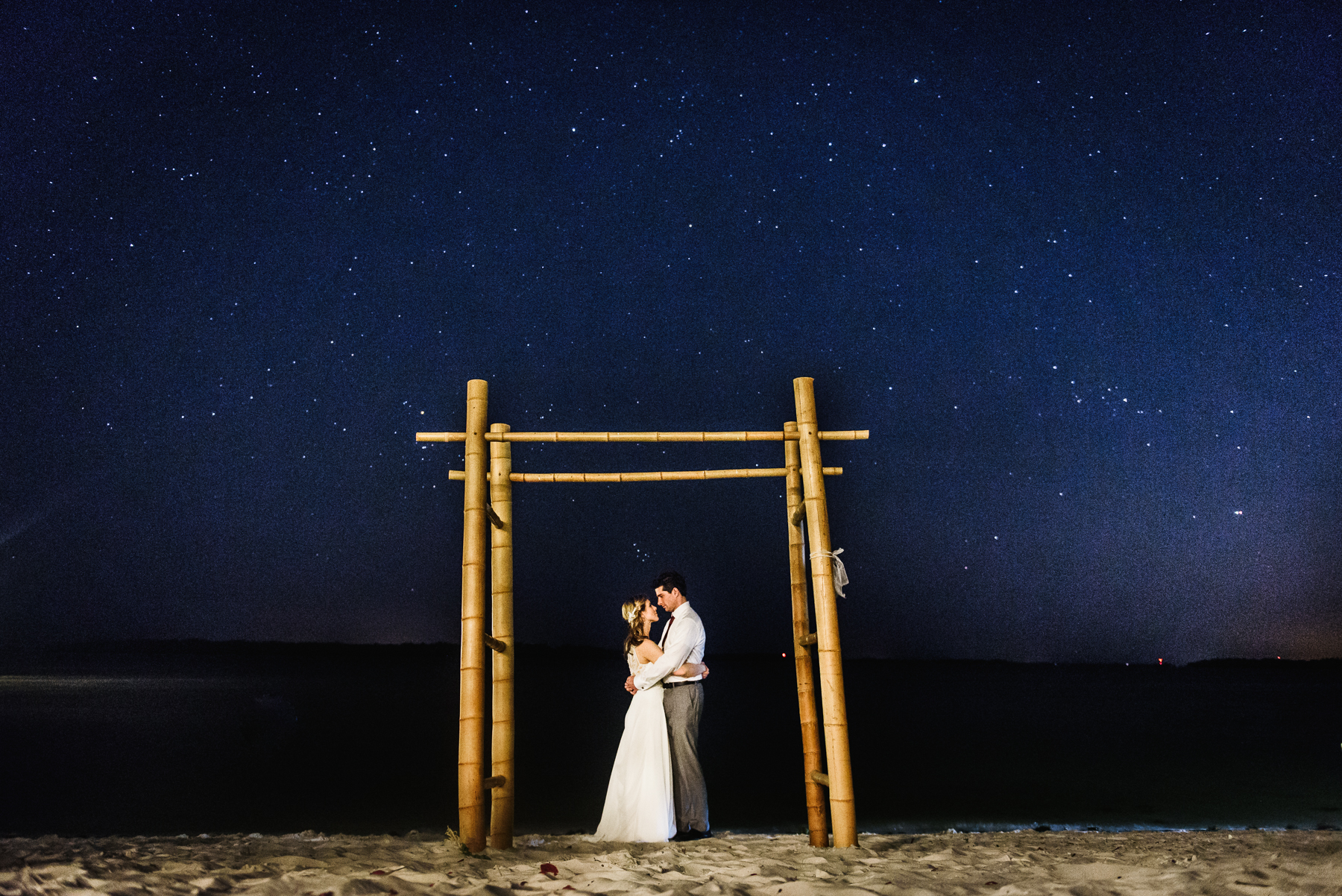 All photos by Designation and Seattle Wedding Photographer Logan Westom