April and Juan have some really good luck. The weather on their wedding day was anticipated to be rainy and stormy. As the week progressed, that rain turned to sunshine, and the storm never came. This meant a beautiful and crisp fall day for their Seattle courthouse rooftop wedding photos
We took advantage of the gorgeous weather and met at Pioneer Square for photos together. Their families and friends joined and we wandered the small park area together, taking pictures of everyone.
This was my first courthouse wedding so I did not know what to expect. Assuming we'd be in the judge's chamber,  everyone was thrilled when the Judge suggested going up to the rooftop. The views from the top were incredible. The sun had just started to set and Mt. Rainer was in the background just showing off in the changing light.
Everyone huddled around April and Juan as the judge began the ceremony. The love between April and Juan was so obviously and beautifully present; it was in their eyes and through their smiles during the whole ceremony. Their love was so genuine you could feel it radiating off towards everyone else.
My favorite thing about April and Juan was that from the moment we met until the moment I left they never stopped smiling. Their enormously positive spirits are contagious. It was a joy to photograph this wedding and I think that joy can be seen in each and every photo. I can't wait to see their smiling faces soon for their official wedding and celebration later this year on Cinco de Mayo!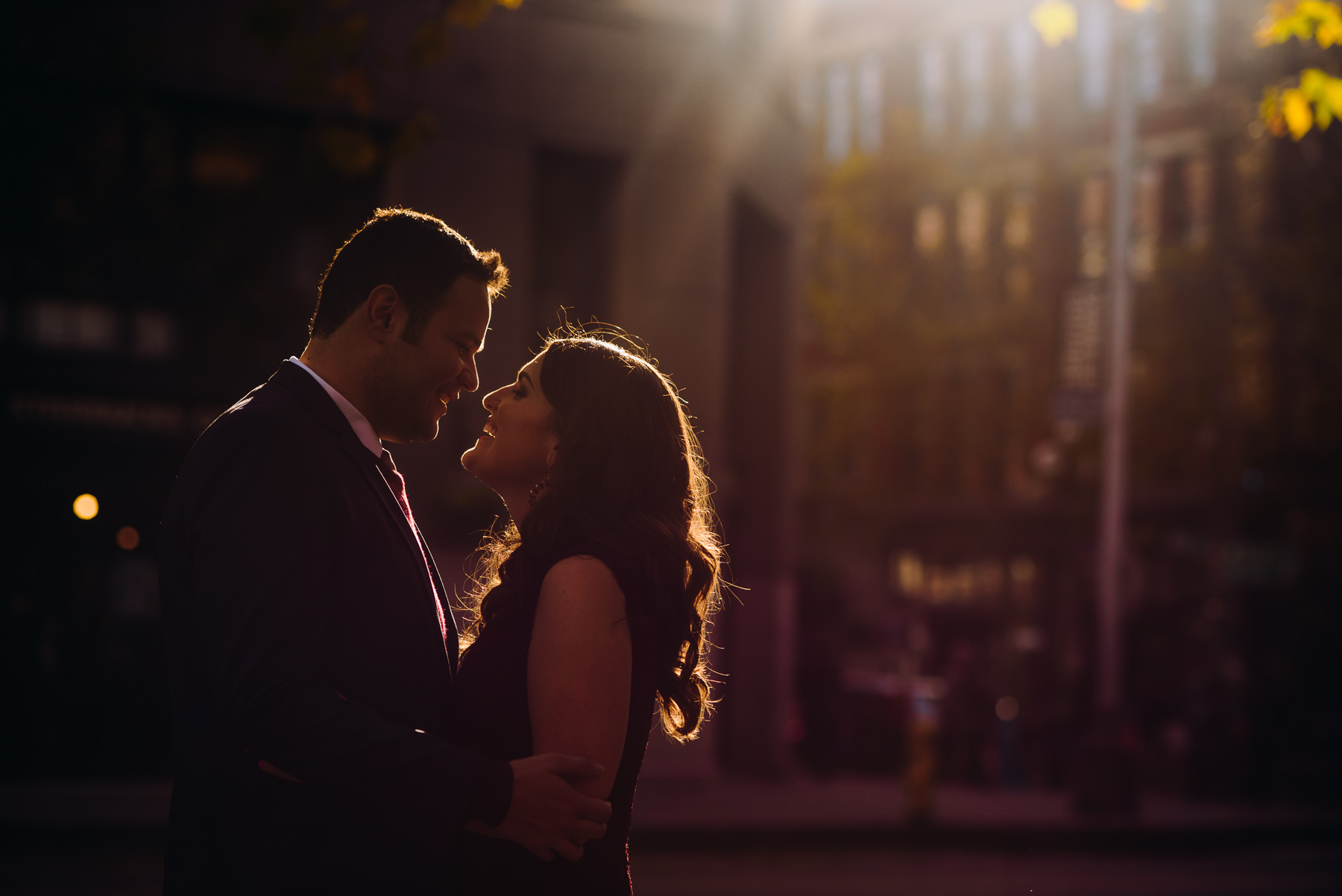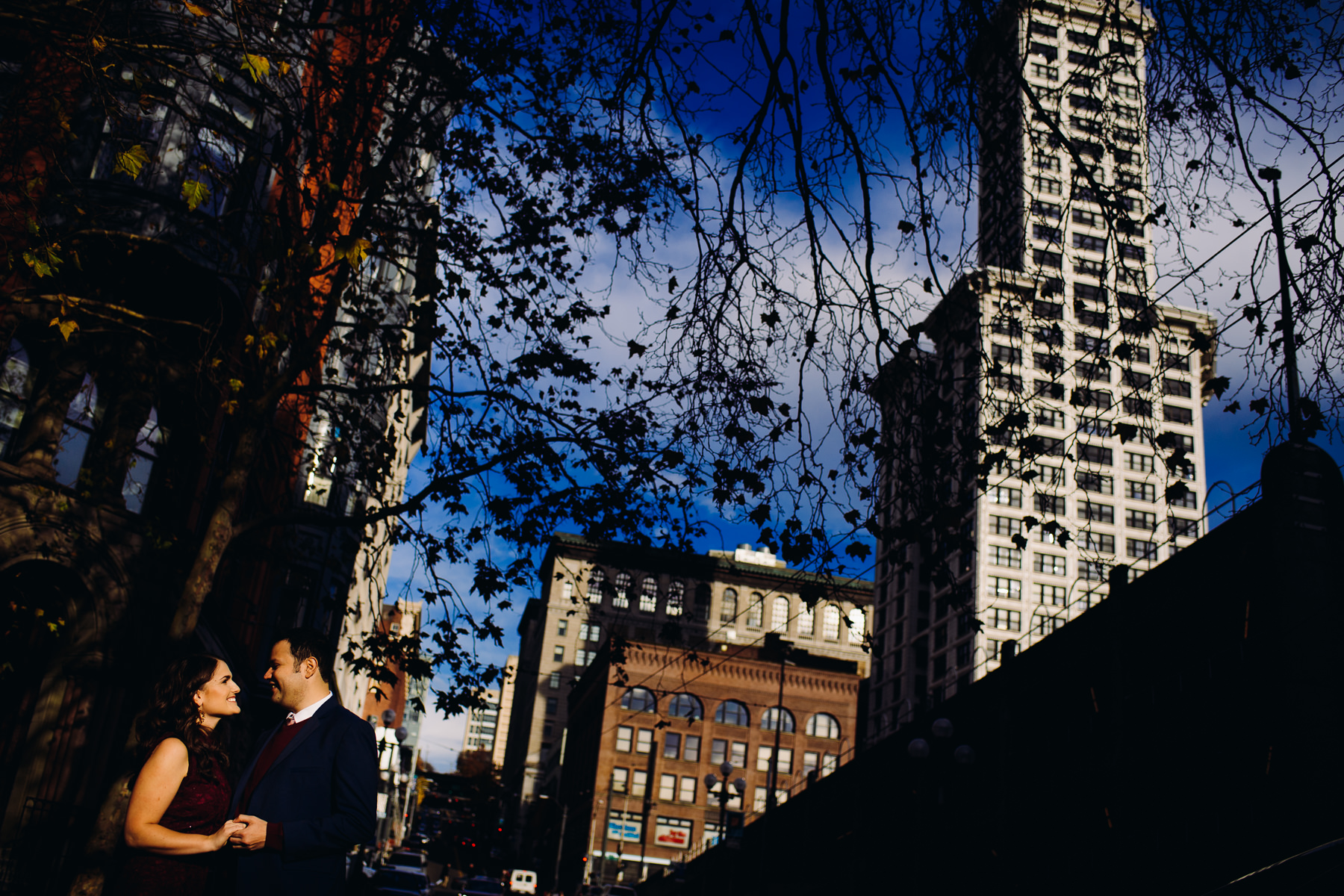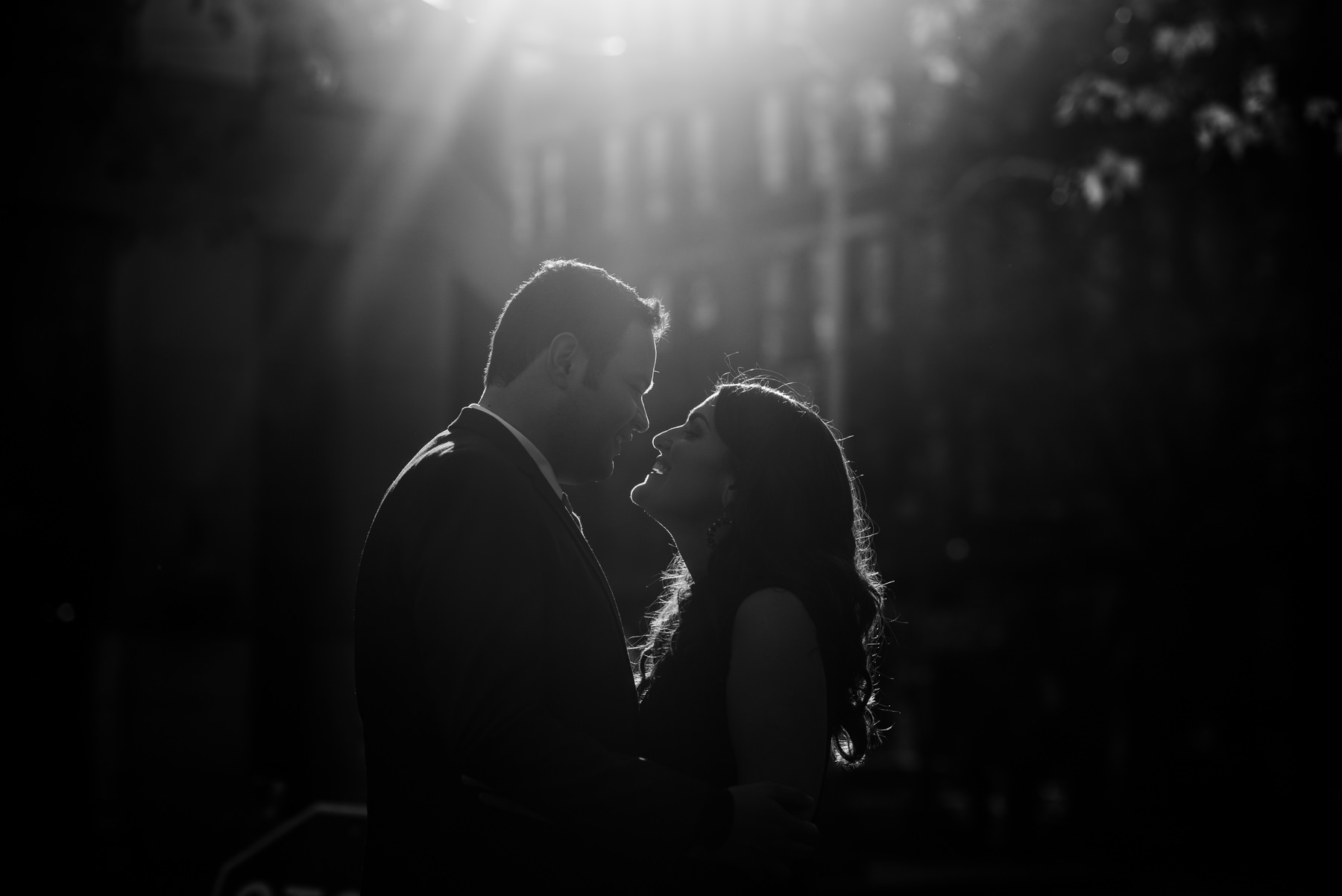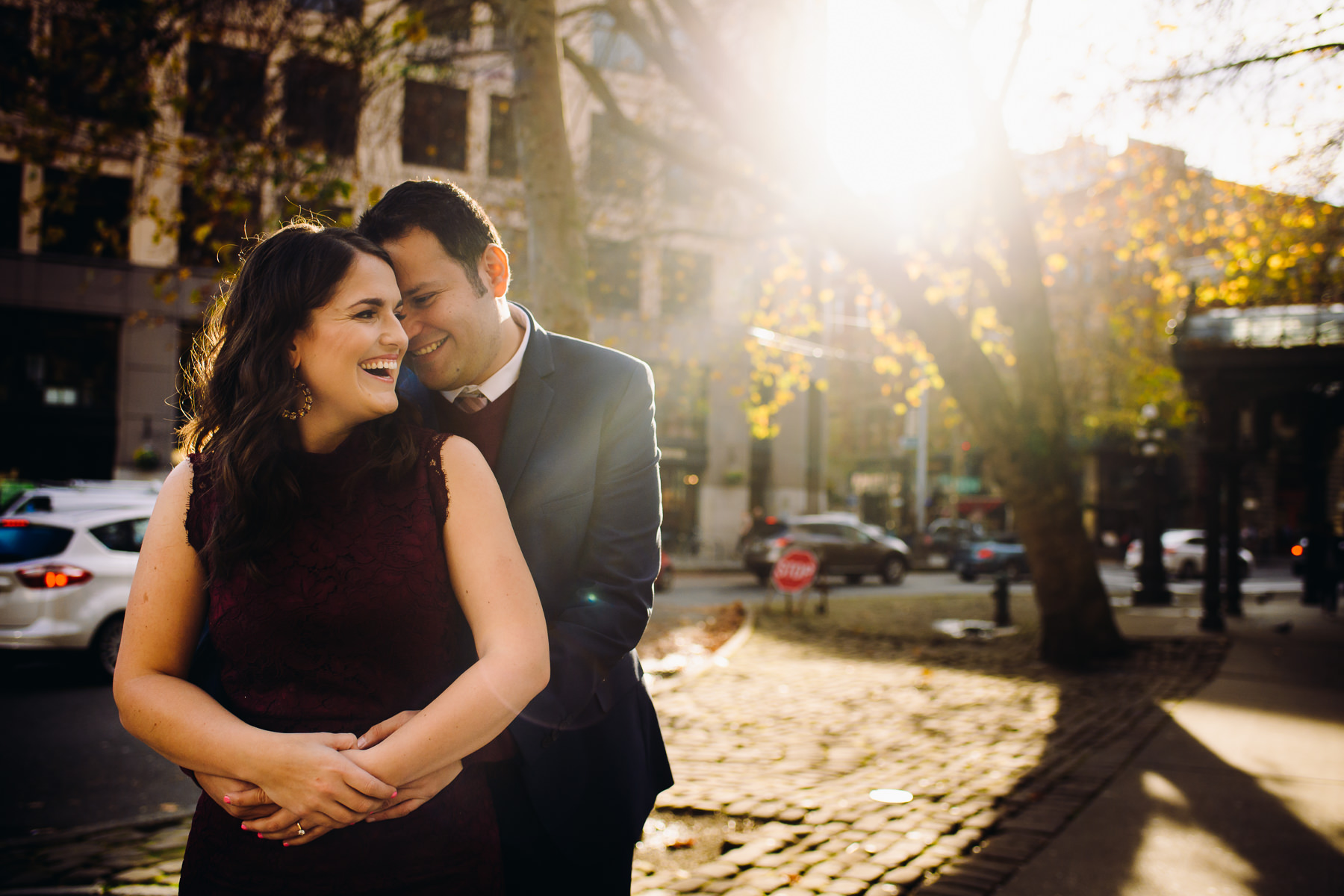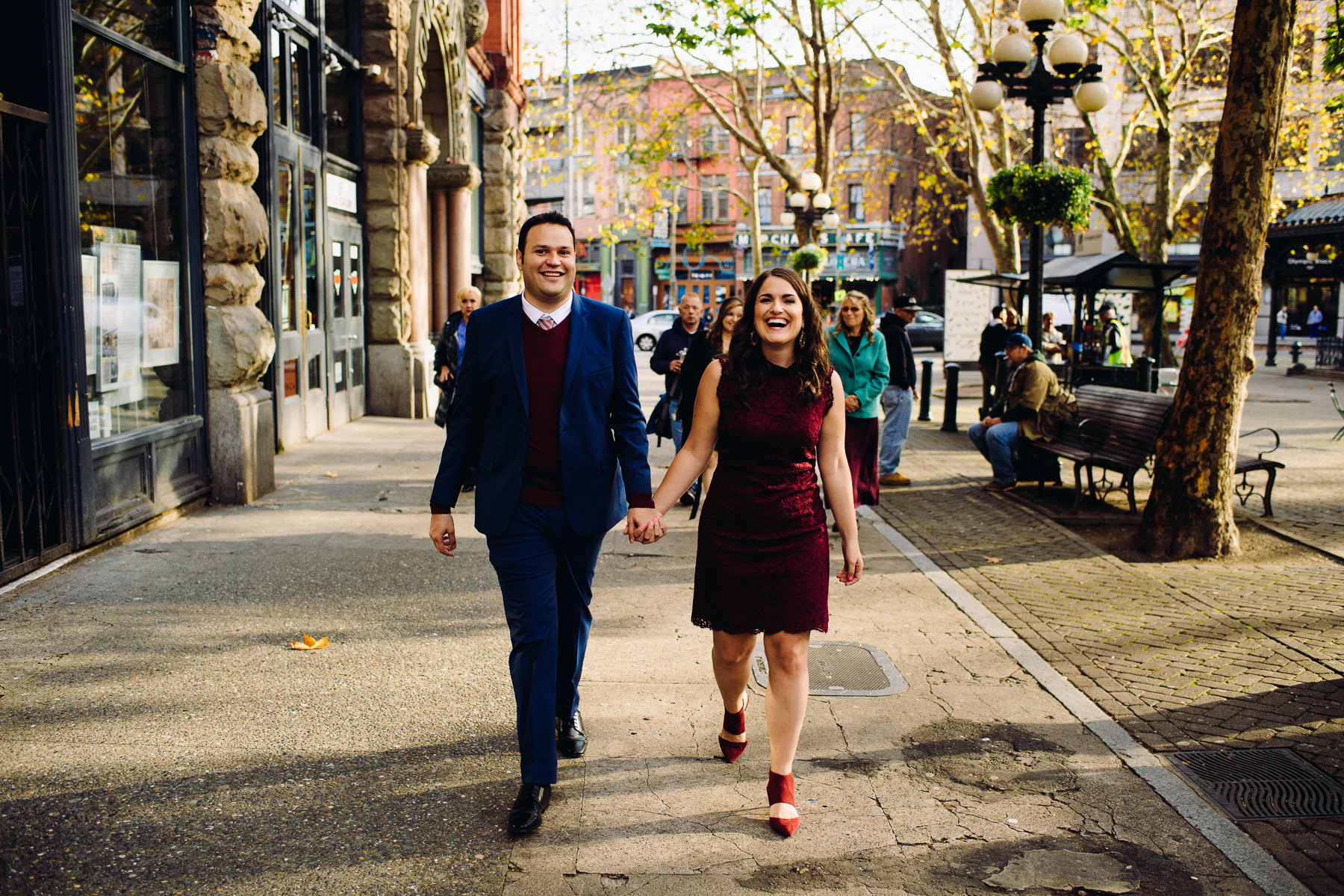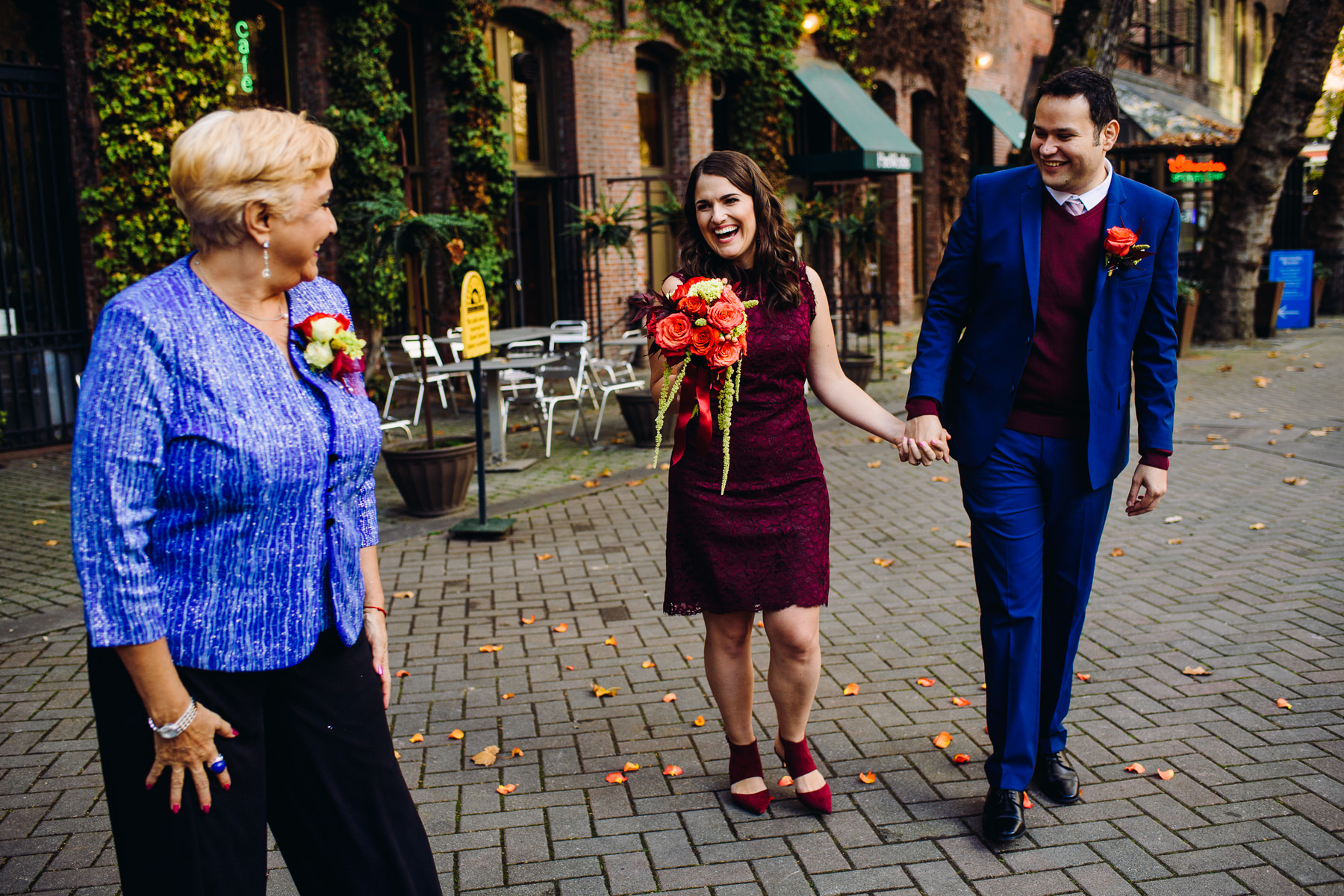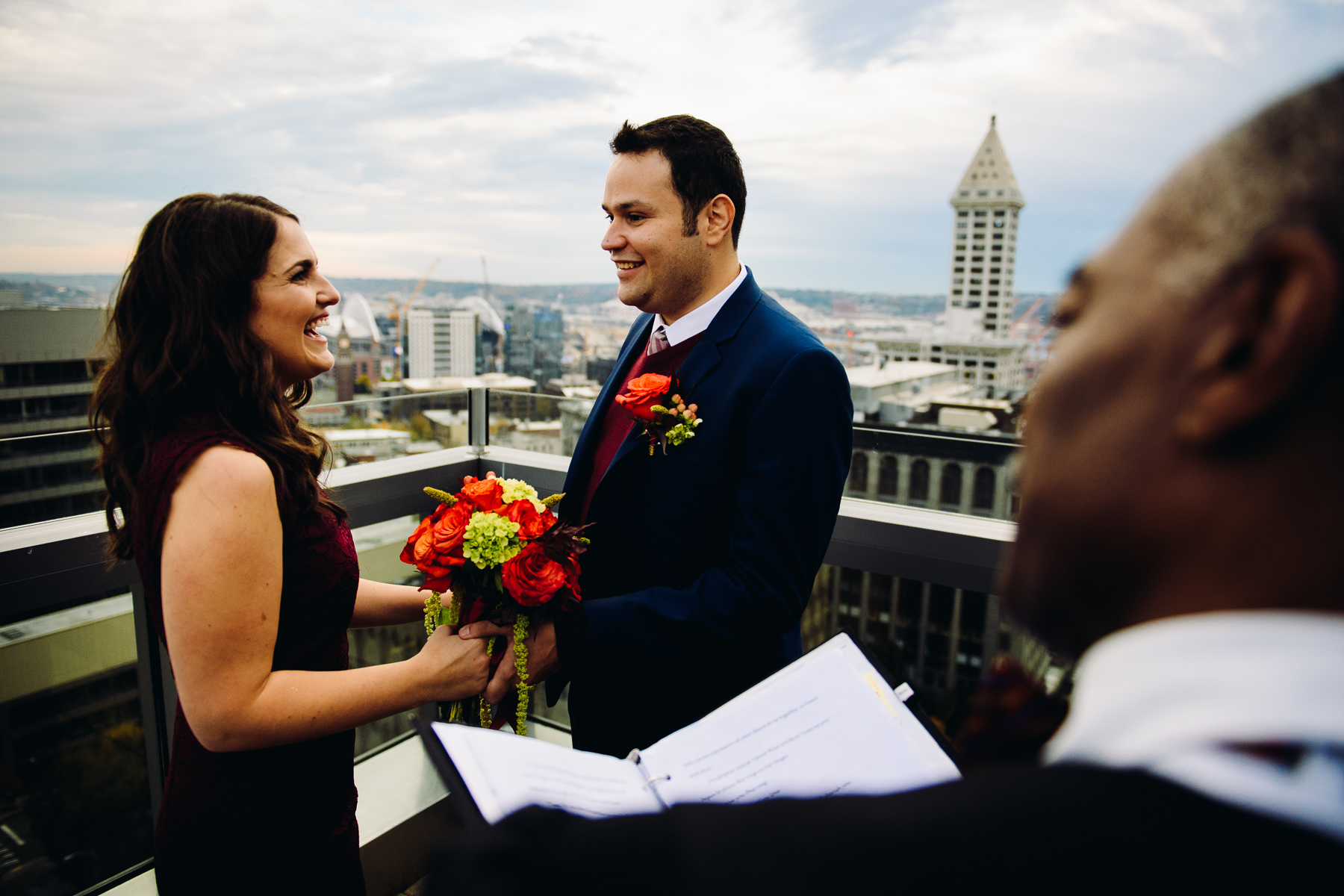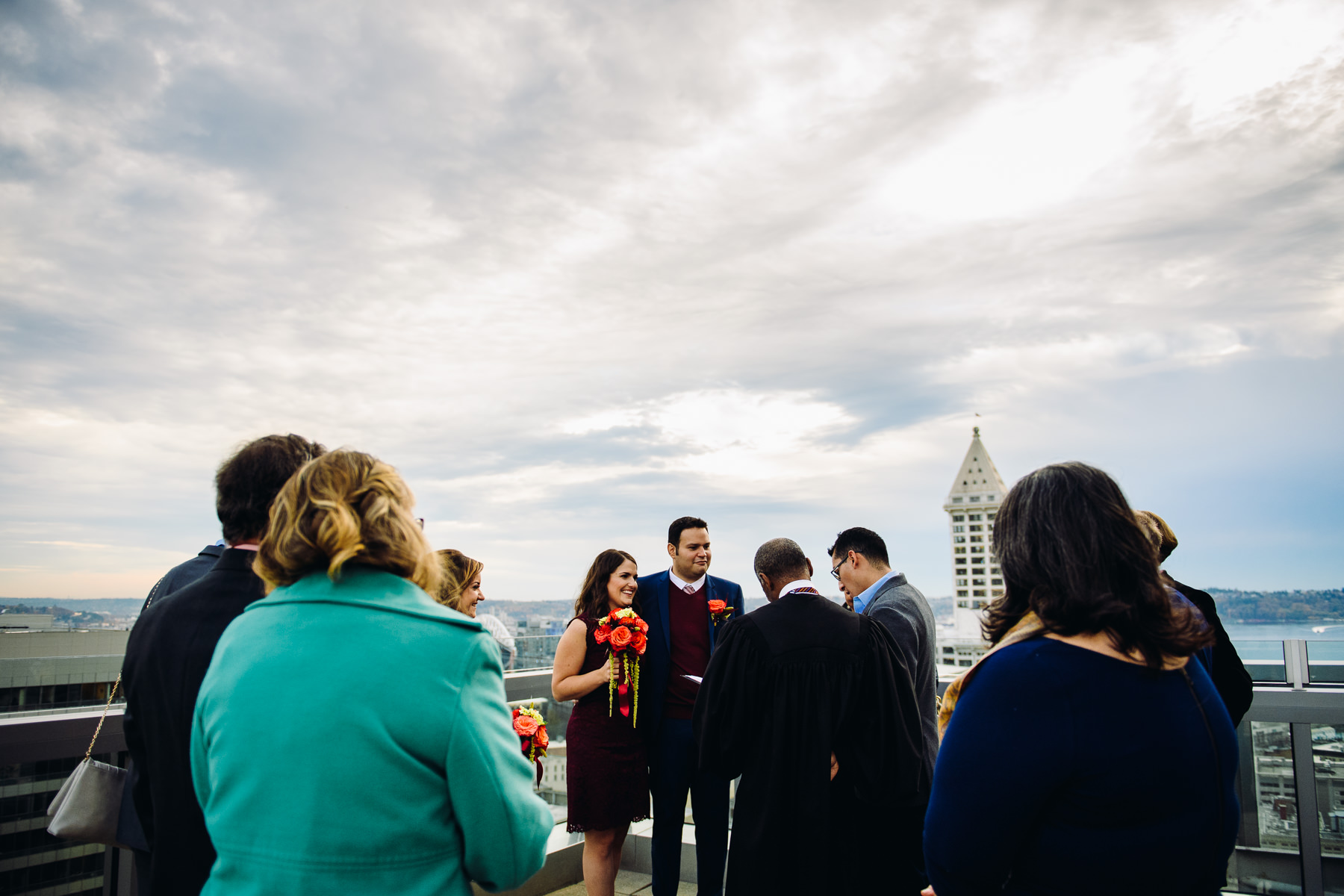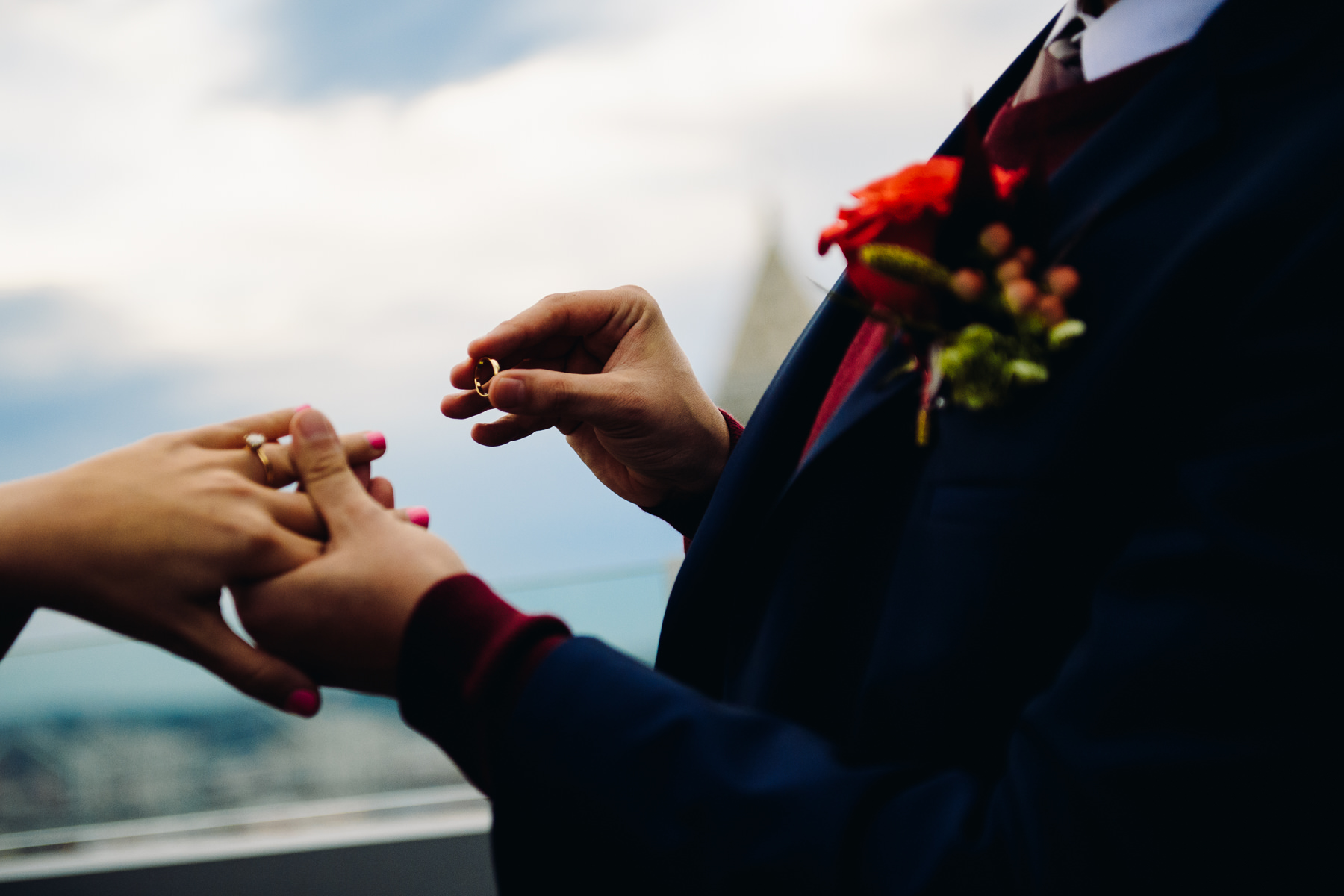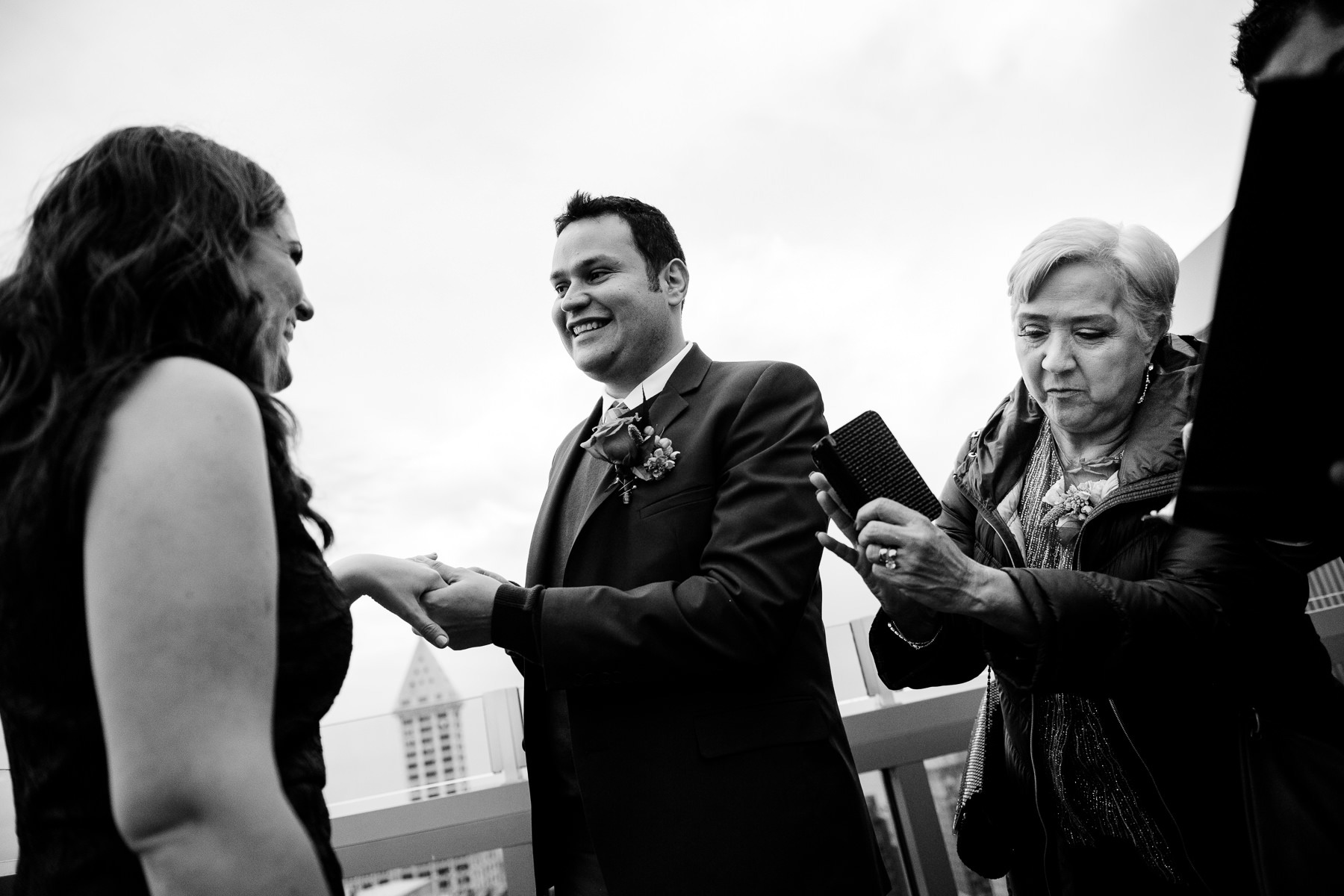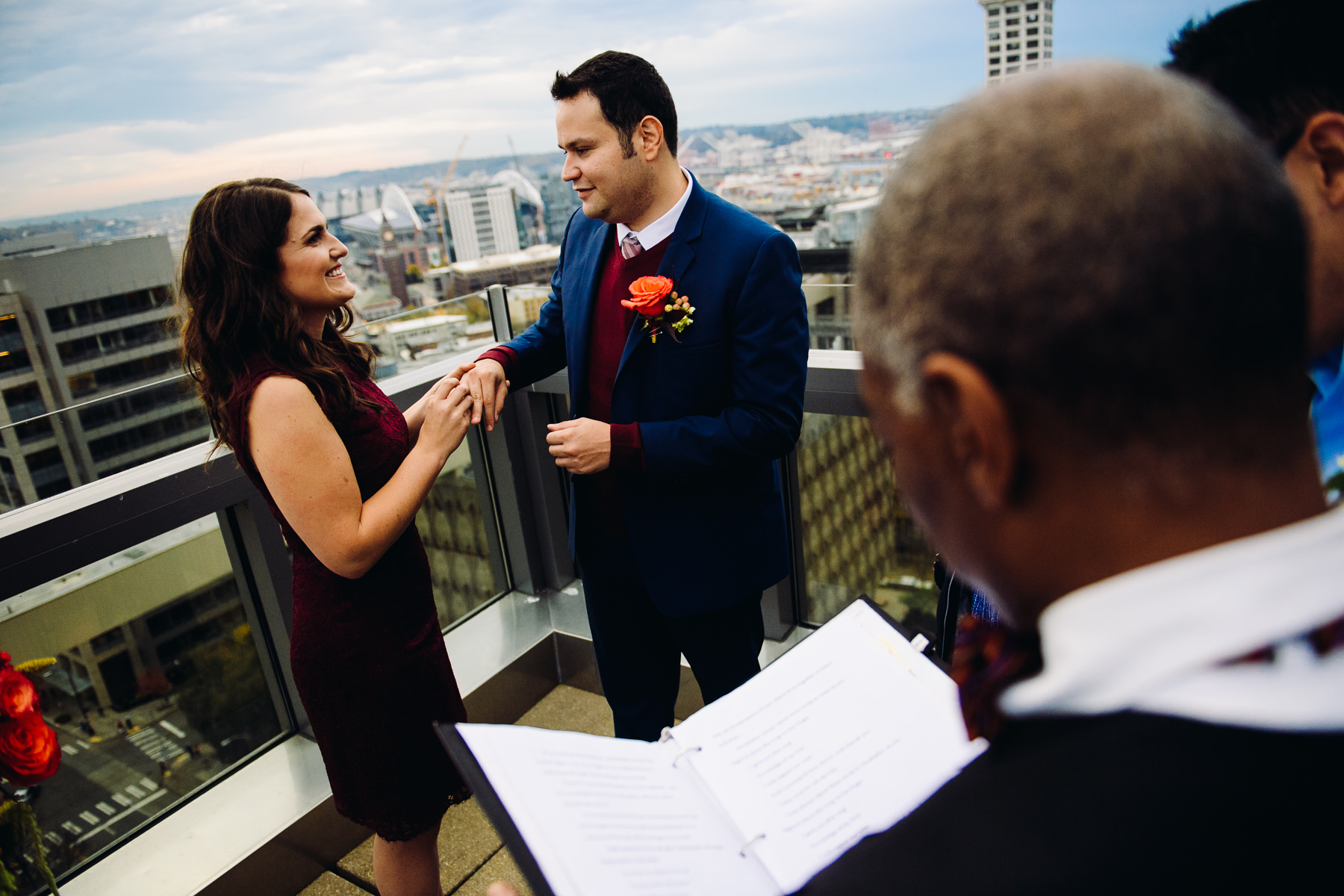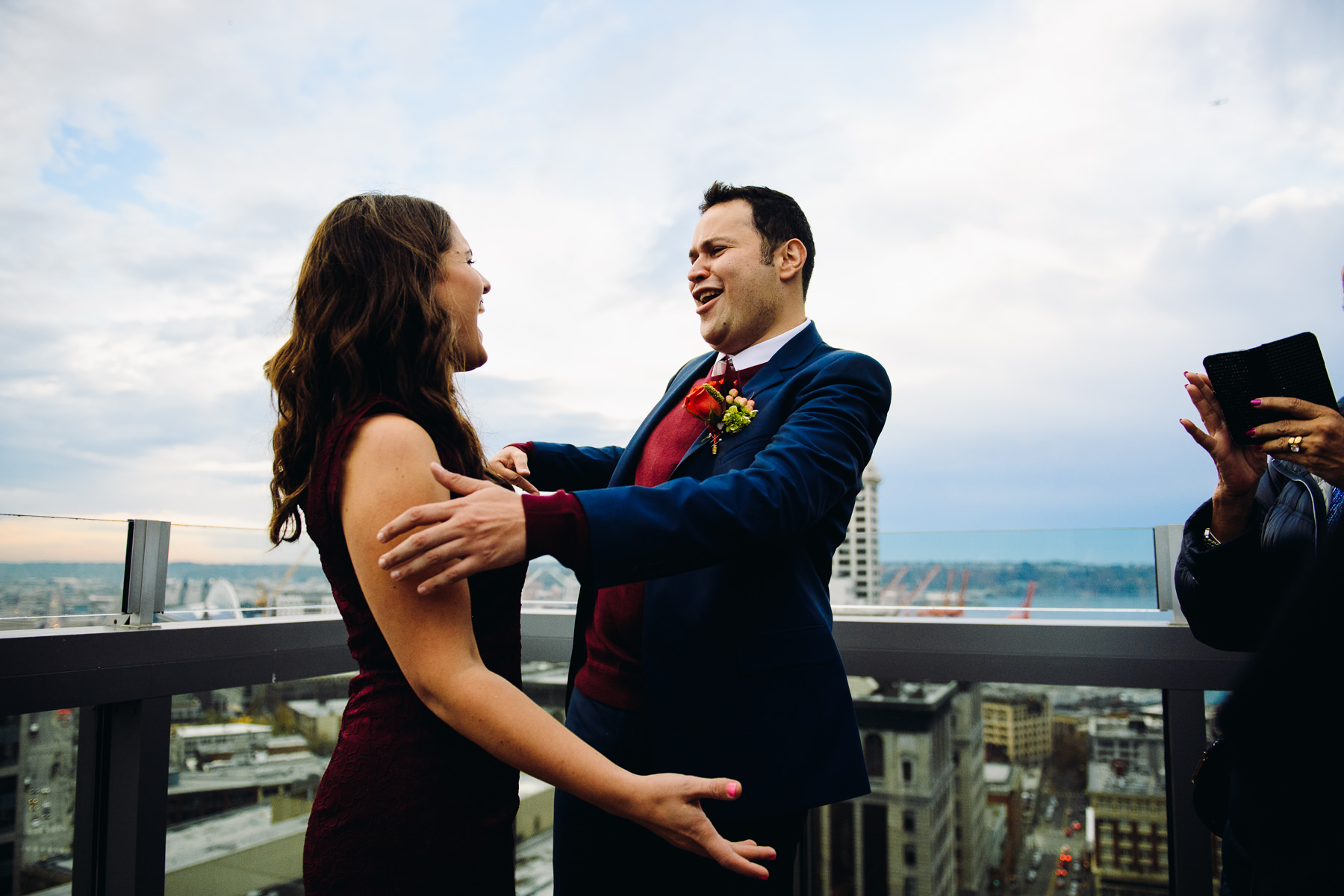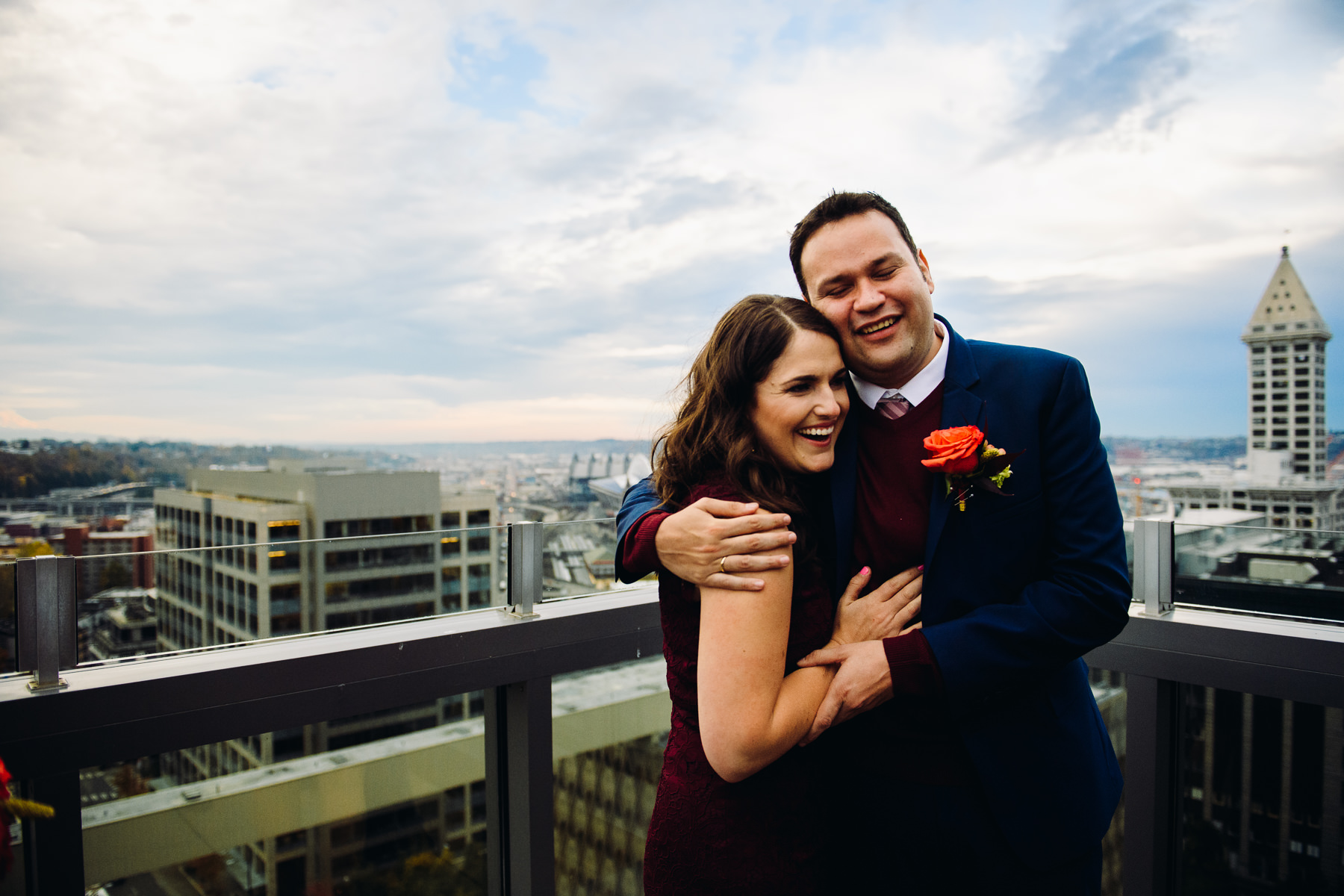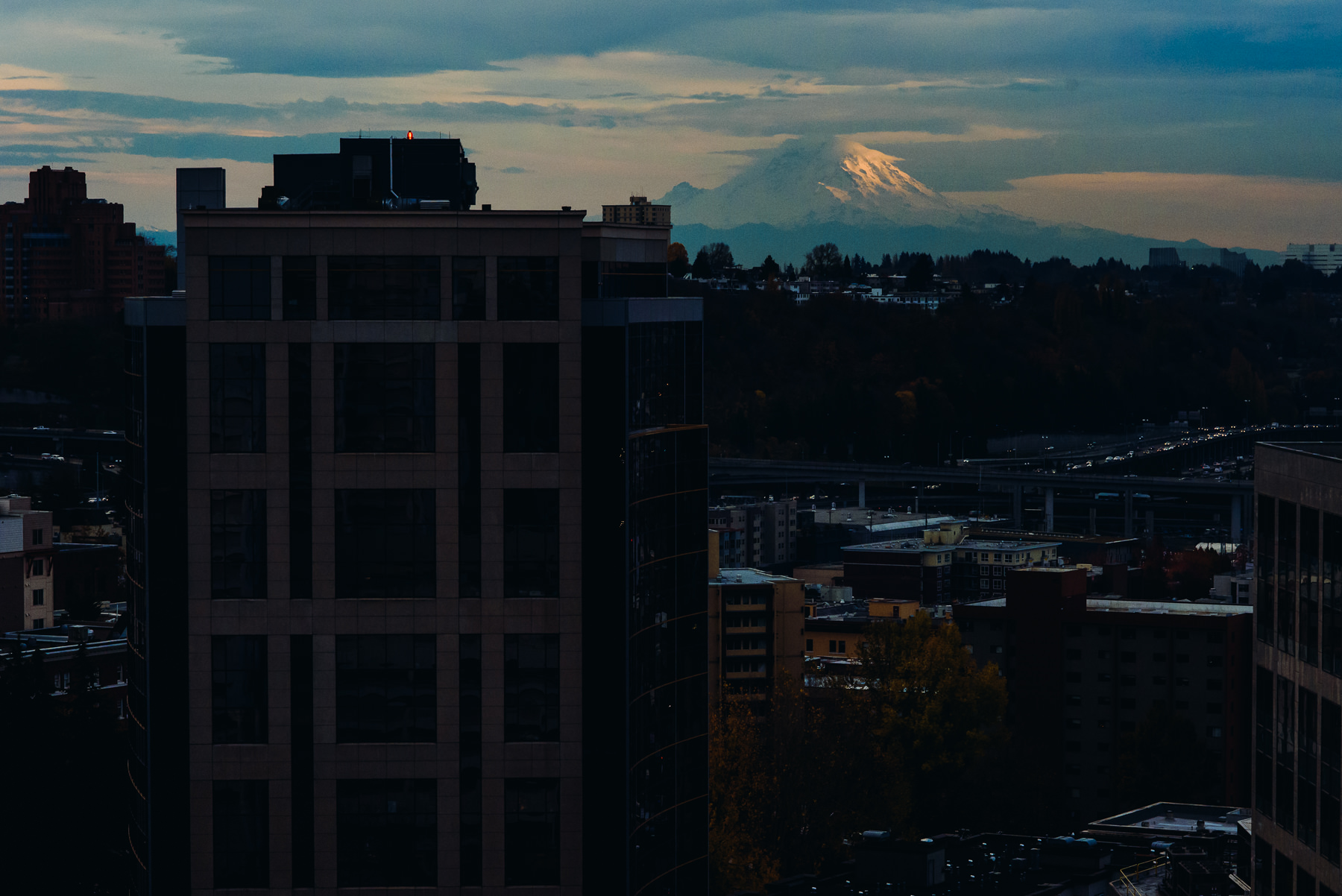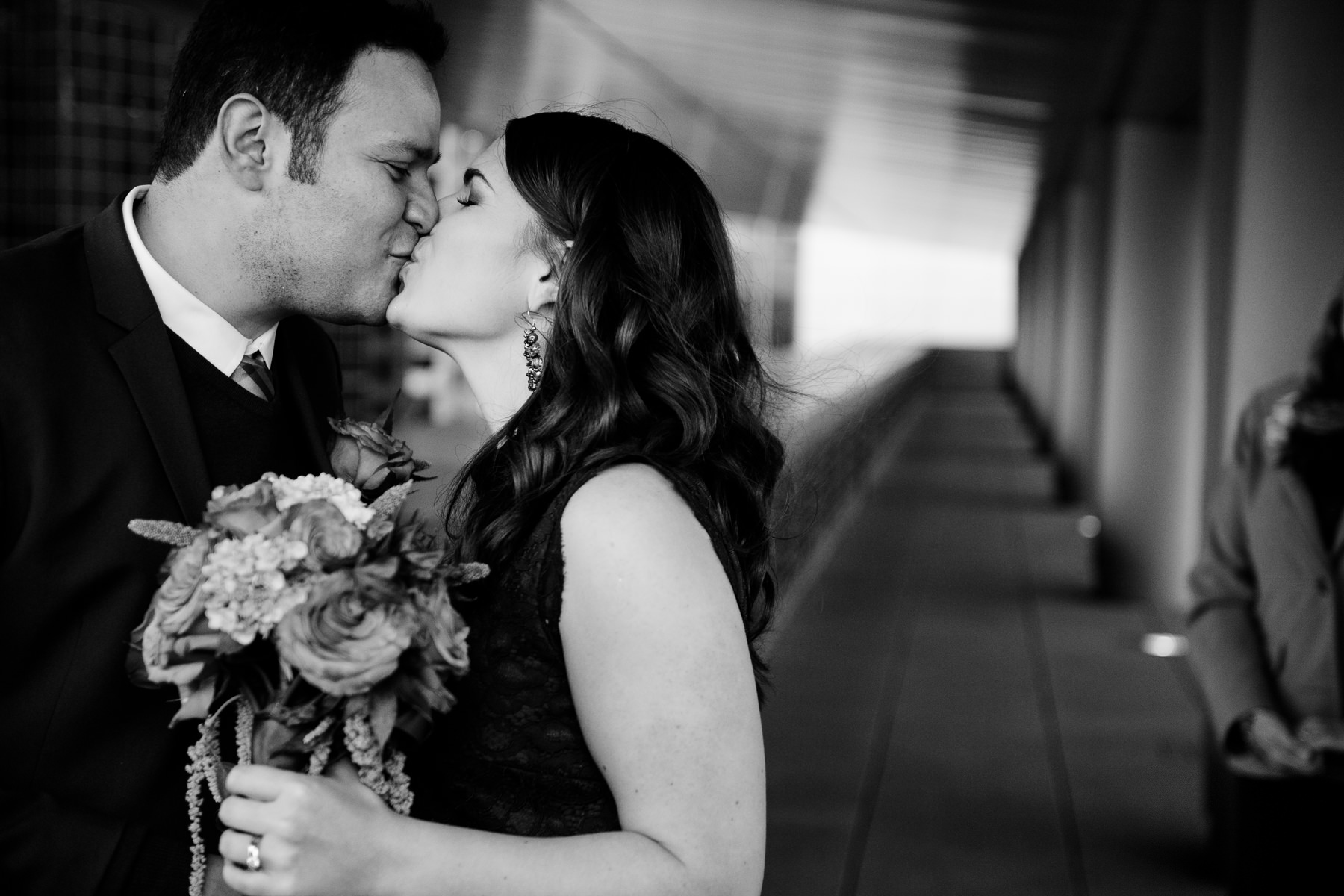 All Photos are by Seattle and Destination Wedding Photographer