Leavenworth is one of those magical places in Washington that can make you feel like you are in a different part of the world entirely. It's a wonderful nearby destination that feels secluded. An escape from the city. Whitney and Pablo did this by having a Tierra Retreat Center Wedding in Leavenworth Washington over the fourth of July weekend.
The morning started out with a group of friends and family gathering together for yoga. The session was instructed by one of their friends who is a professional yoga instructor. It seemed like the perfect way to start the day with a fresh and balanced mind.
All of their guests stayed at The Tierra Retreat Center for the weekend. Everyone enjoyed the whole property together and in the morning they has one large breakfast.
As Whitney and the girls went to begin getting their hair and makeup started, Pablo and a few friends headed to Lake Wenatchee to go paddle boarding and swimming.
Whitney and Pablo belong in the outdoors. They both love hiking, camping in the forest, and enjoy rock climbing above all else. Pablo even published a fantastic book on some of the best rock hidden climbing places within an hour of Seattle. (Check it out here).
For the two of them, the outdoors is a super special place and that had an obvious influence on their wedding location. They got married in the natural forest amphitheater at that Tierra Retreat Center. It is fixed right in the middle of the forest – surrounded by tall Leavenworth Old growths.
My favorite part about their ceremony was that I was able to get a picture that I have wanted to take for a long time. It is a photo of Whitney and Pablo's first kiss from the perspective looking back at them and their guests. It was the perfect place to capture such a unique photo for them. I love that it focuses on the new coupe but also shows their guests' faces all in the same photo.
The rest of the evening was spent in the lower valley of the Tierra retreat. Surrounded by the hills and tall trees, everyone enjoyed delicious food and drinks, shared stories about Whitney and Pablo, and danced through the night. Whitney and Pablo's wedding was one special day and I'm so fortunate that I was there to photograph it.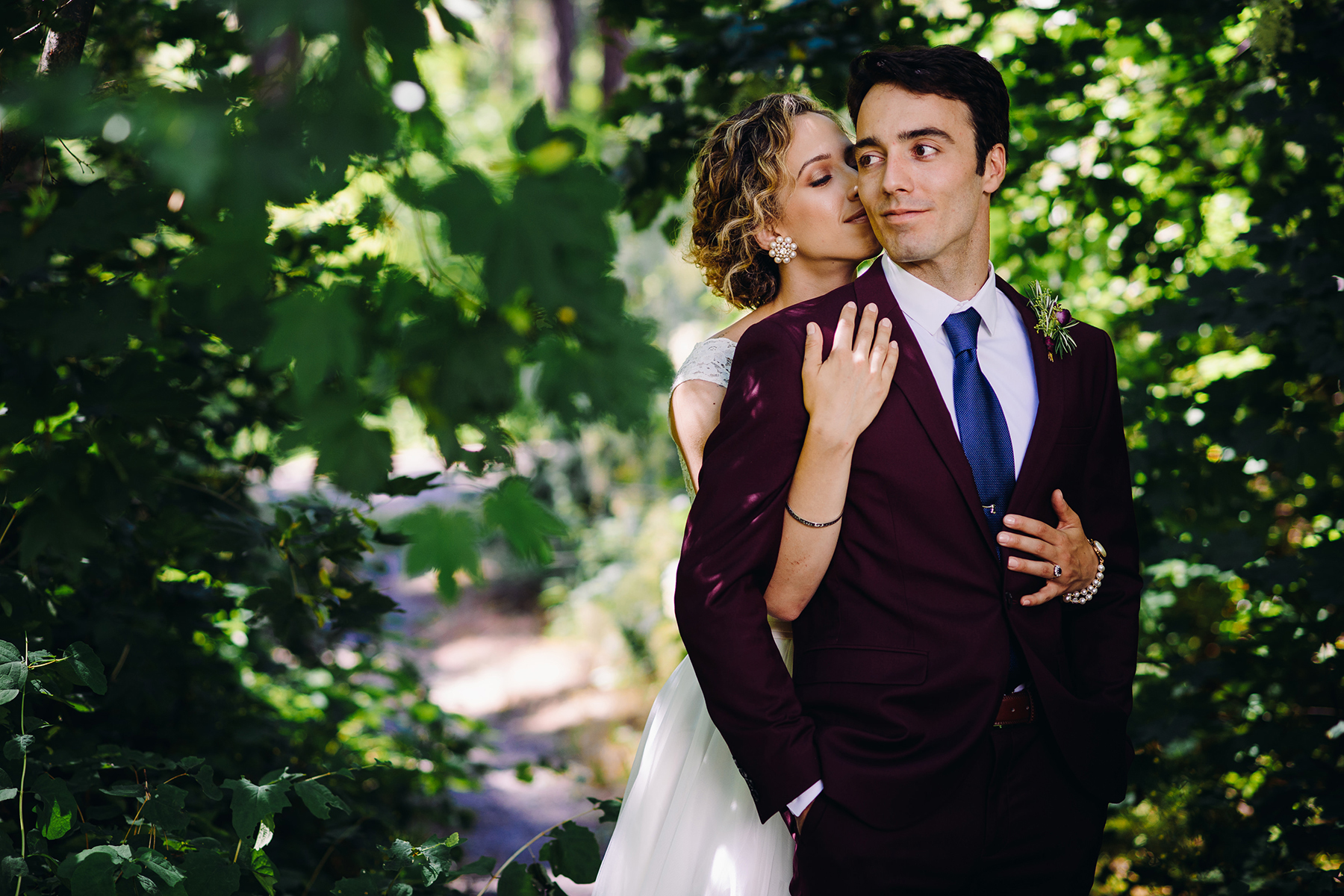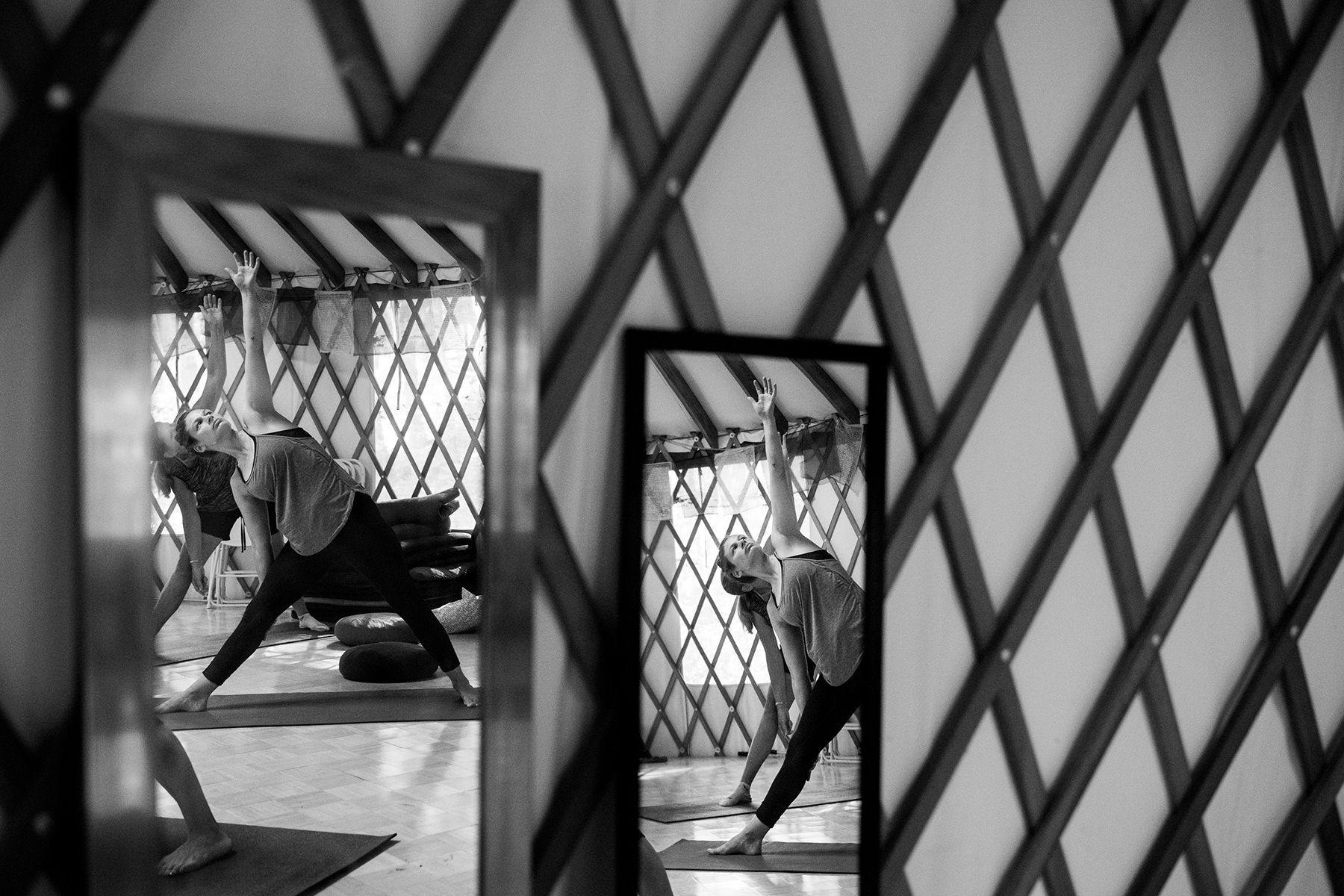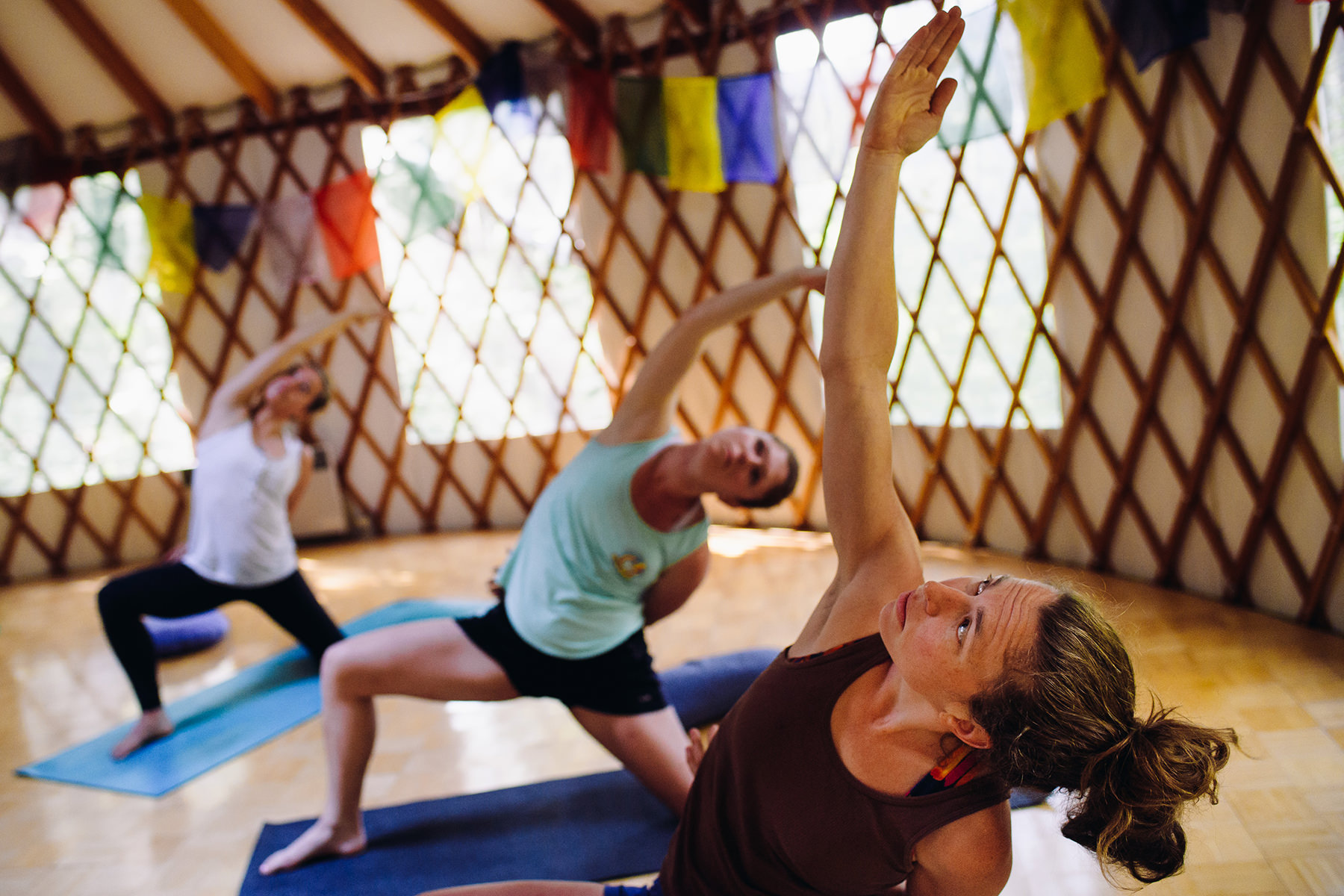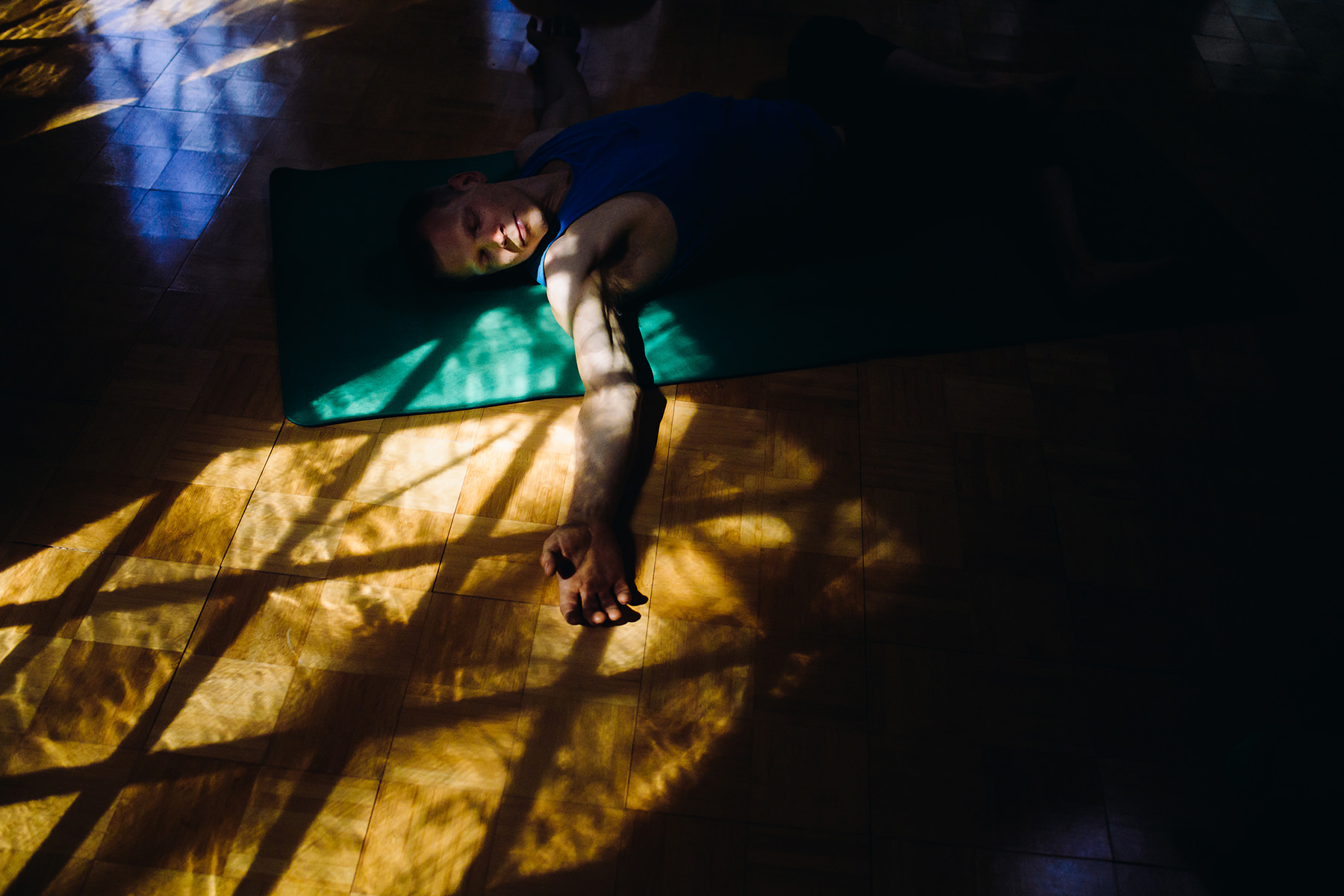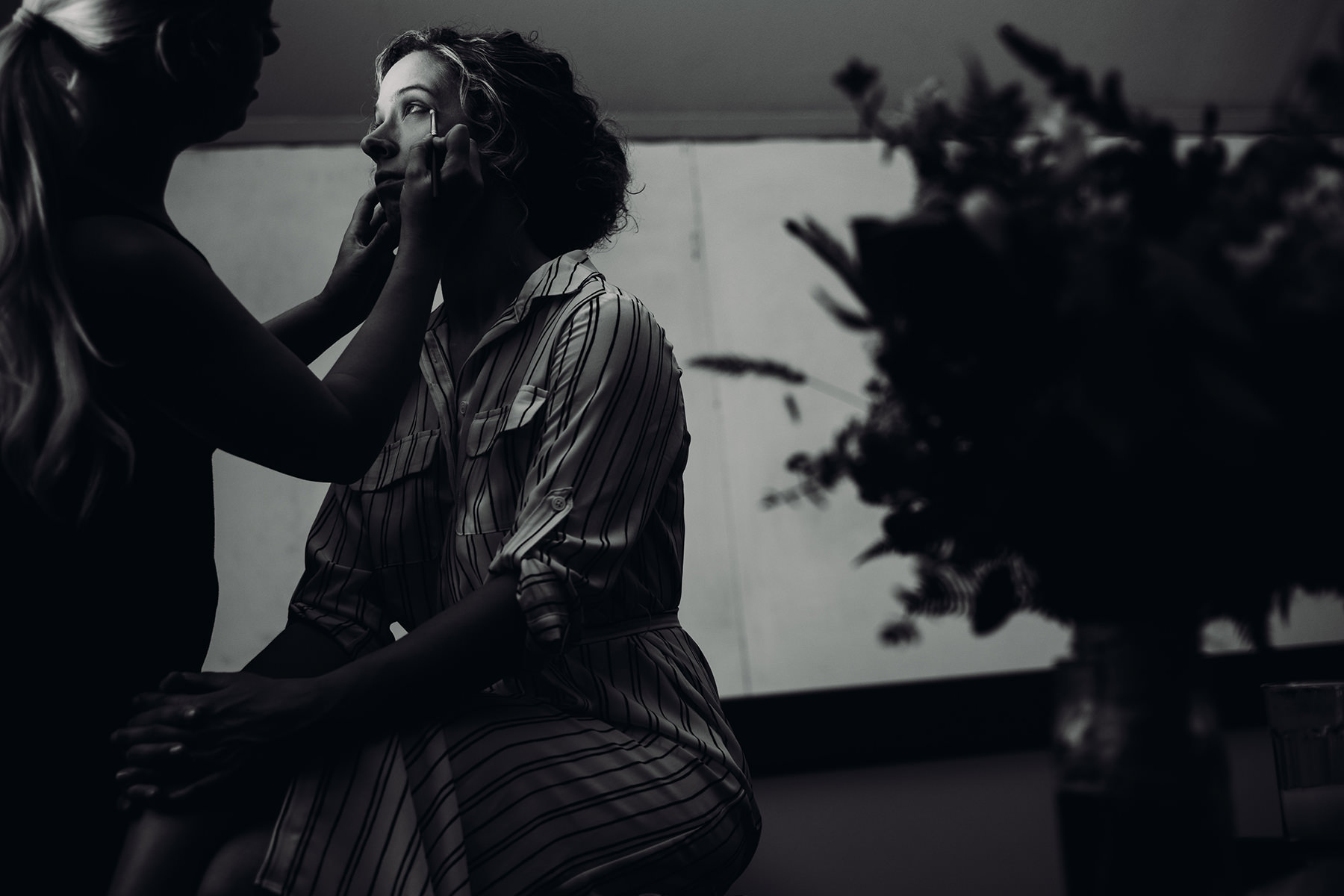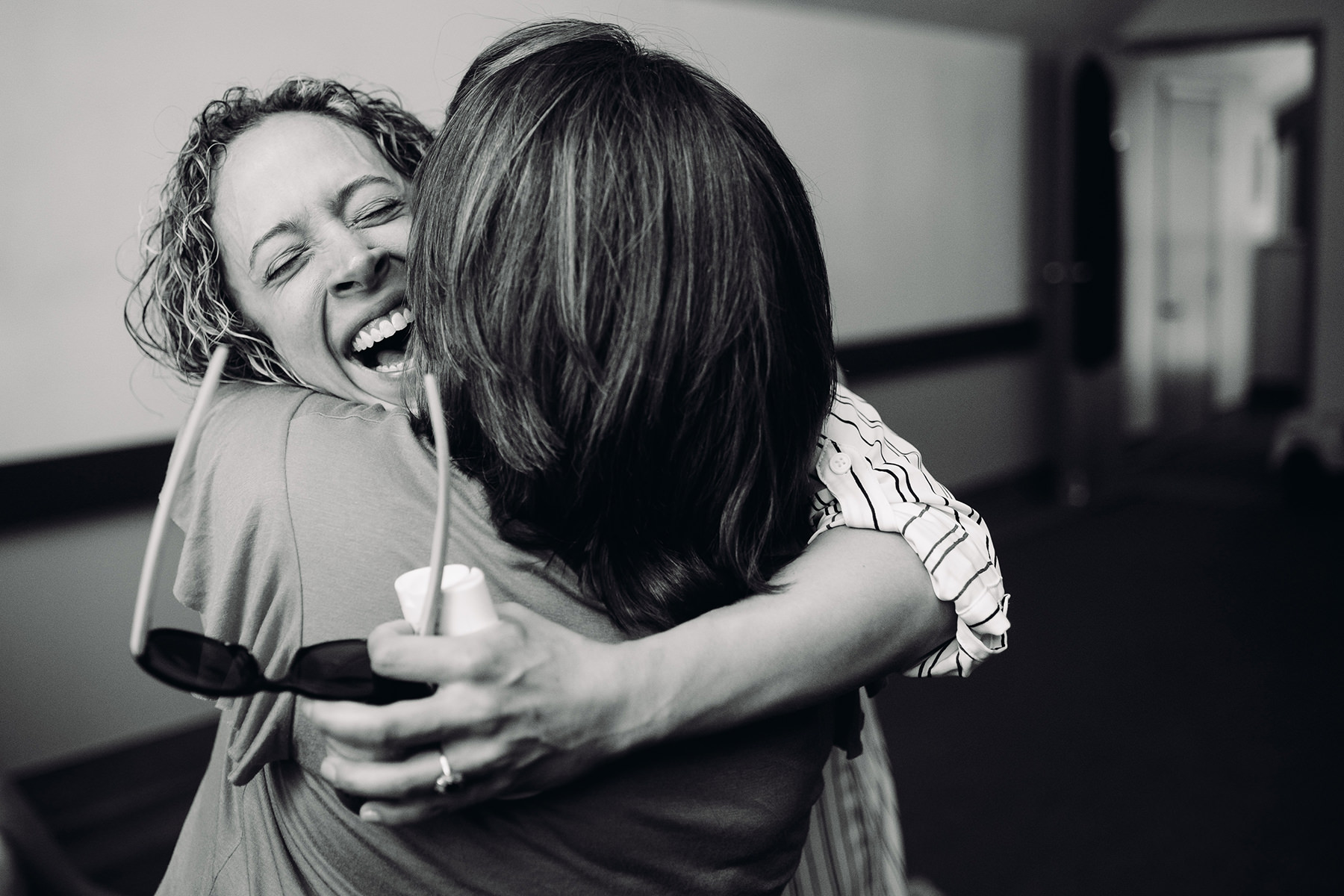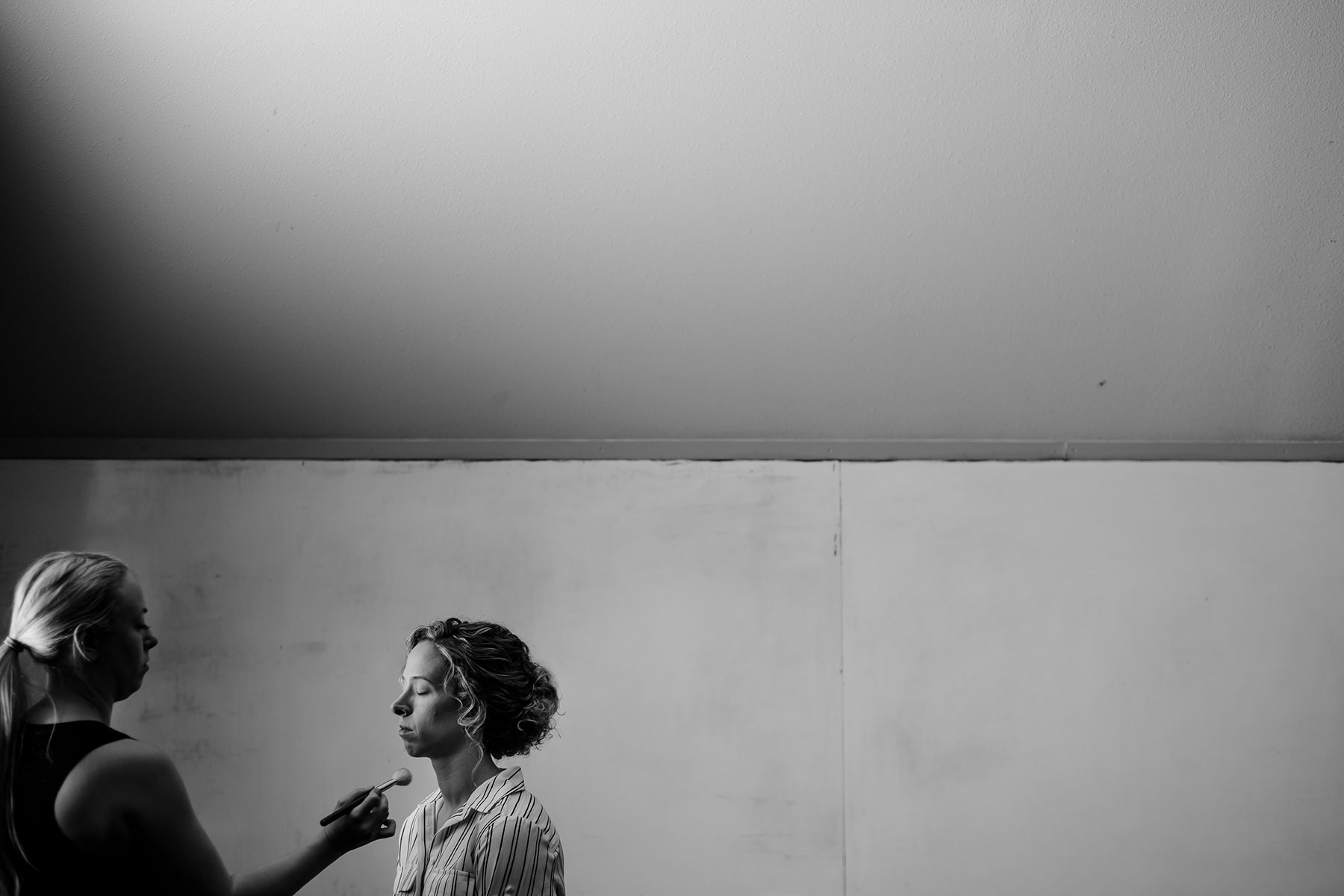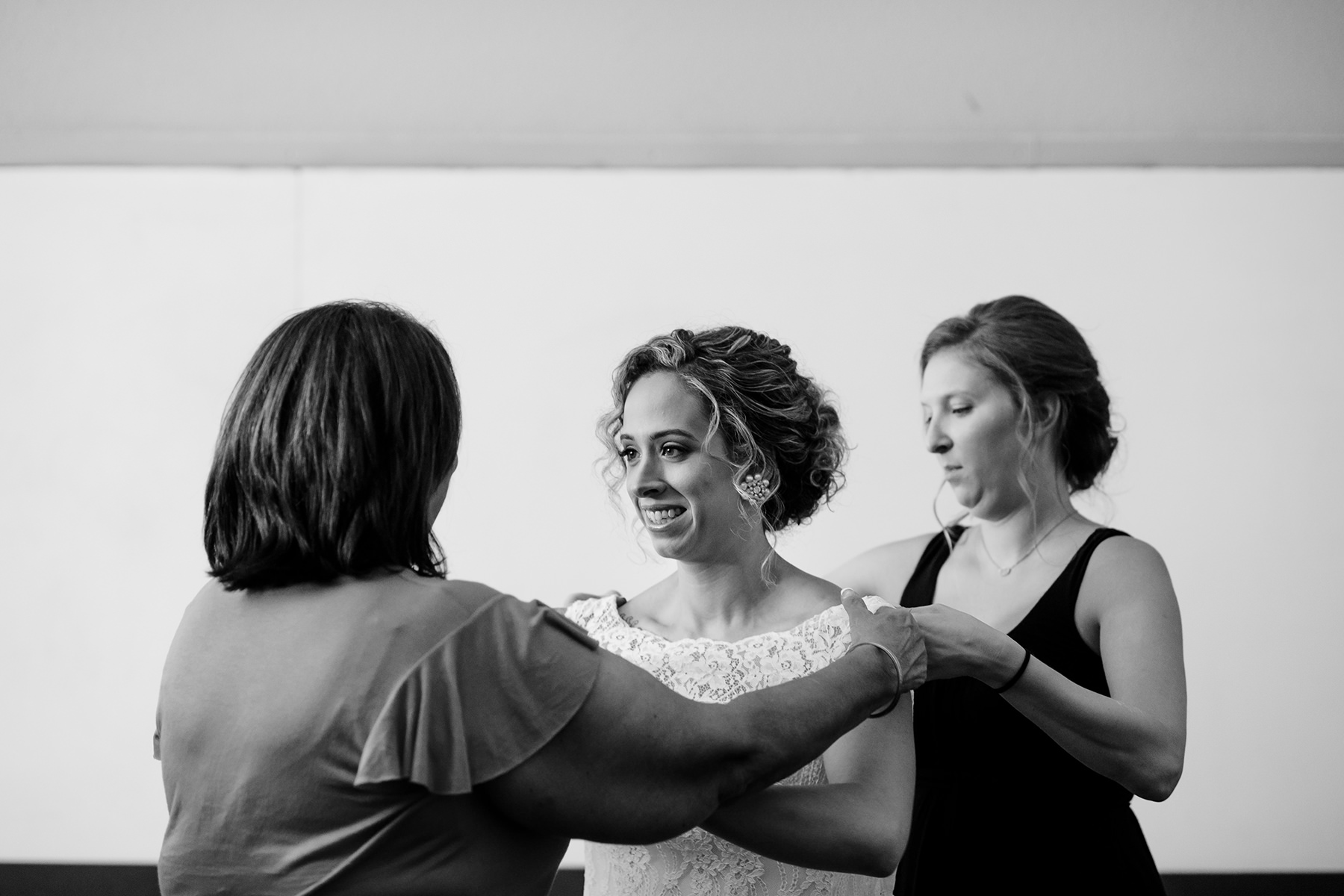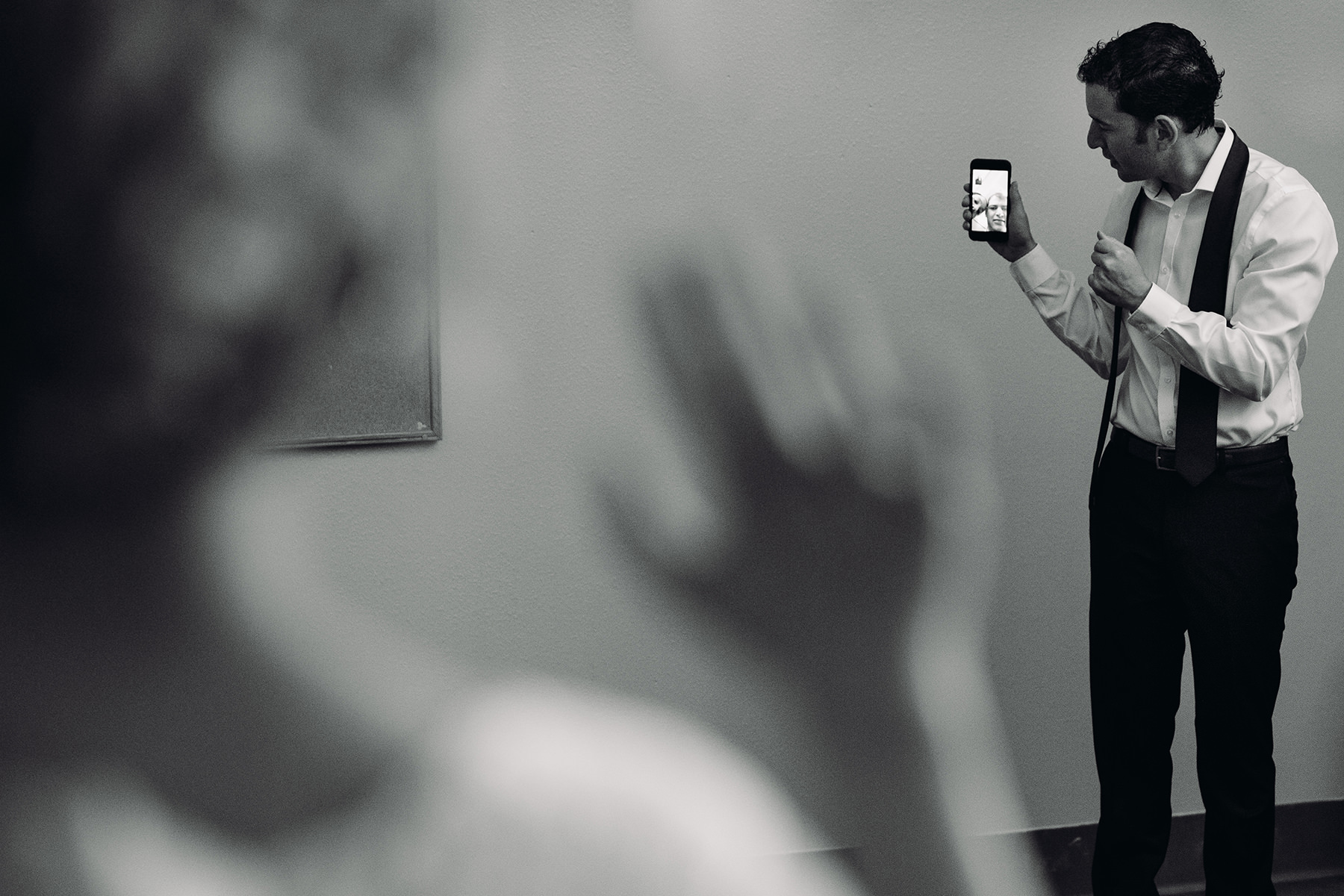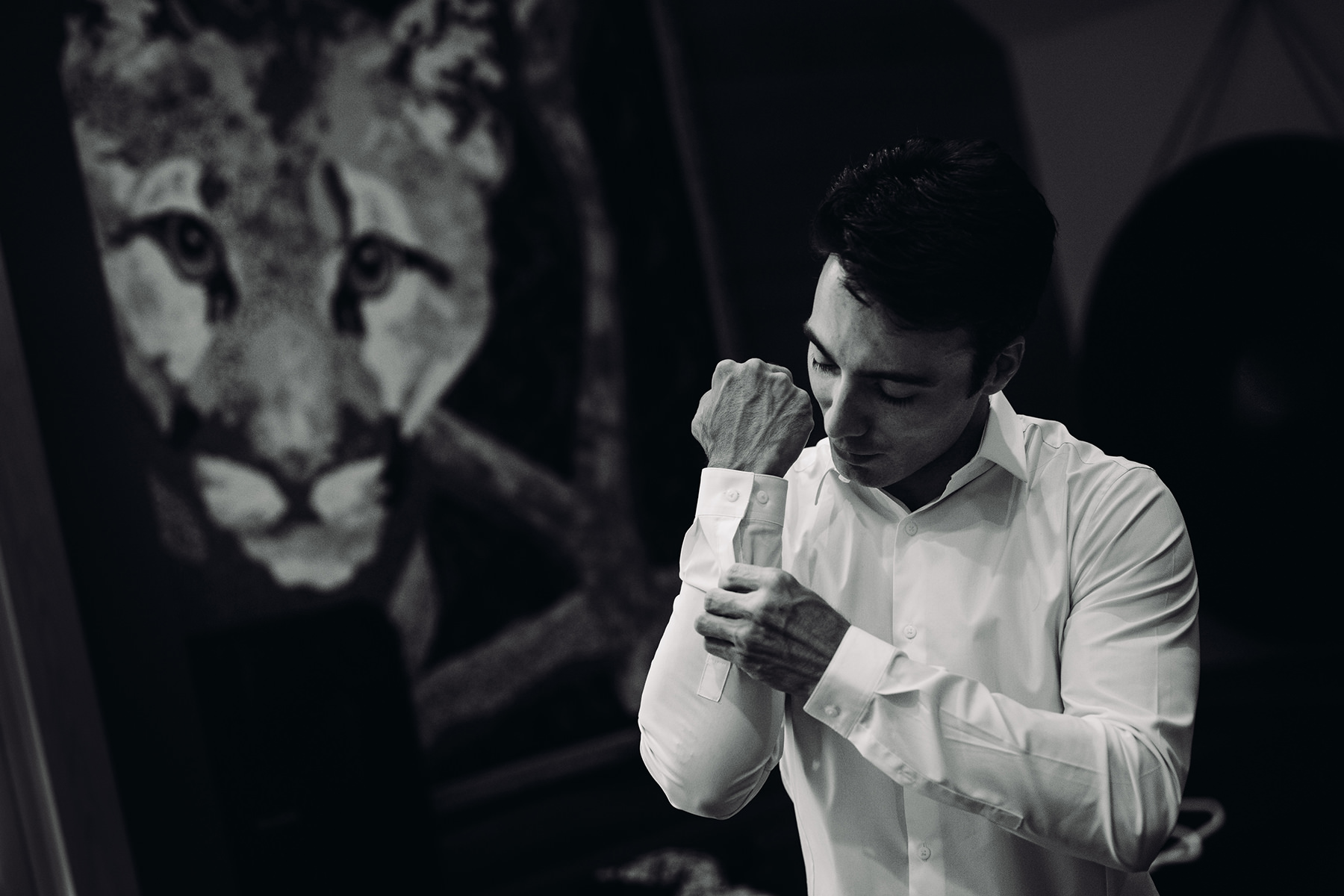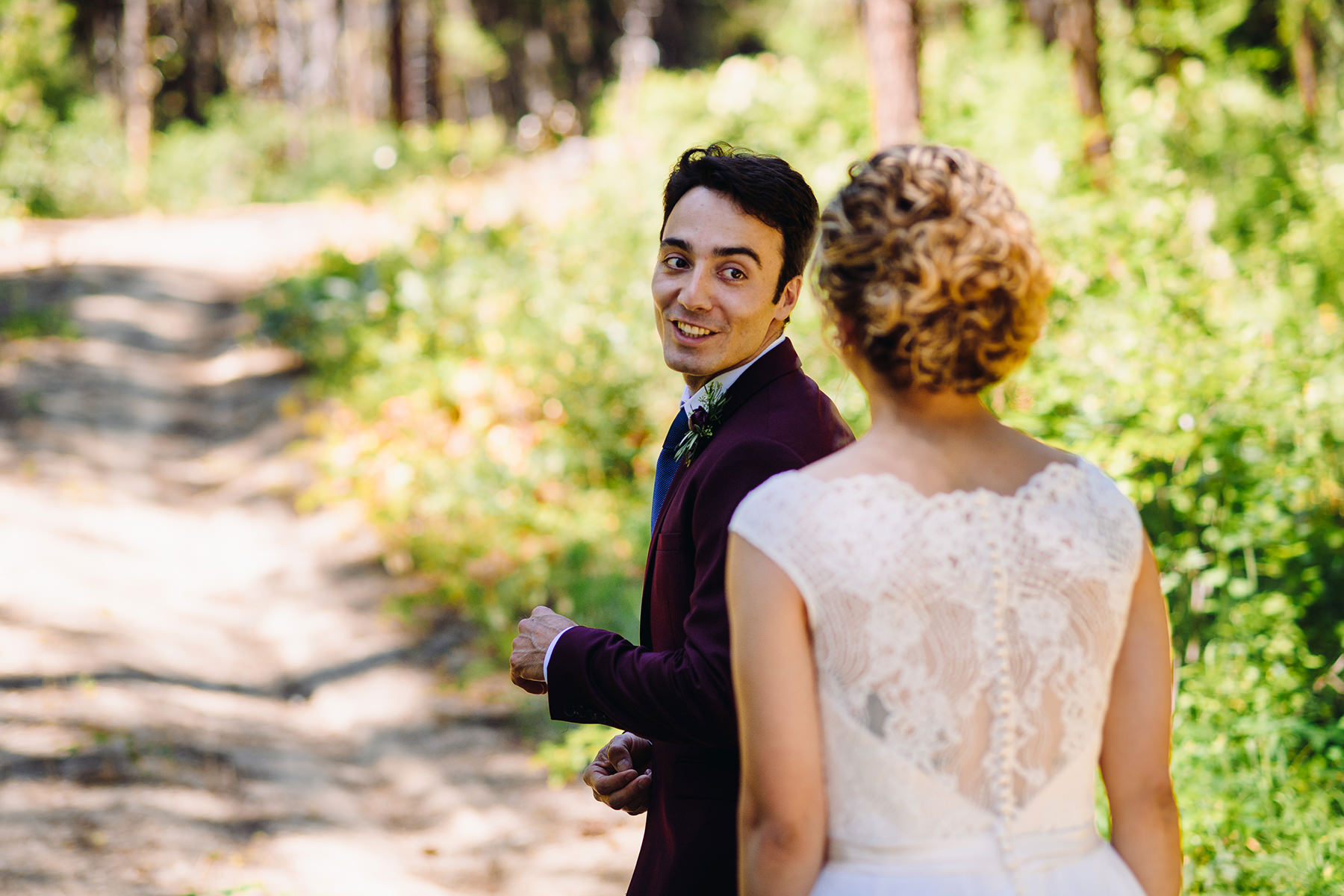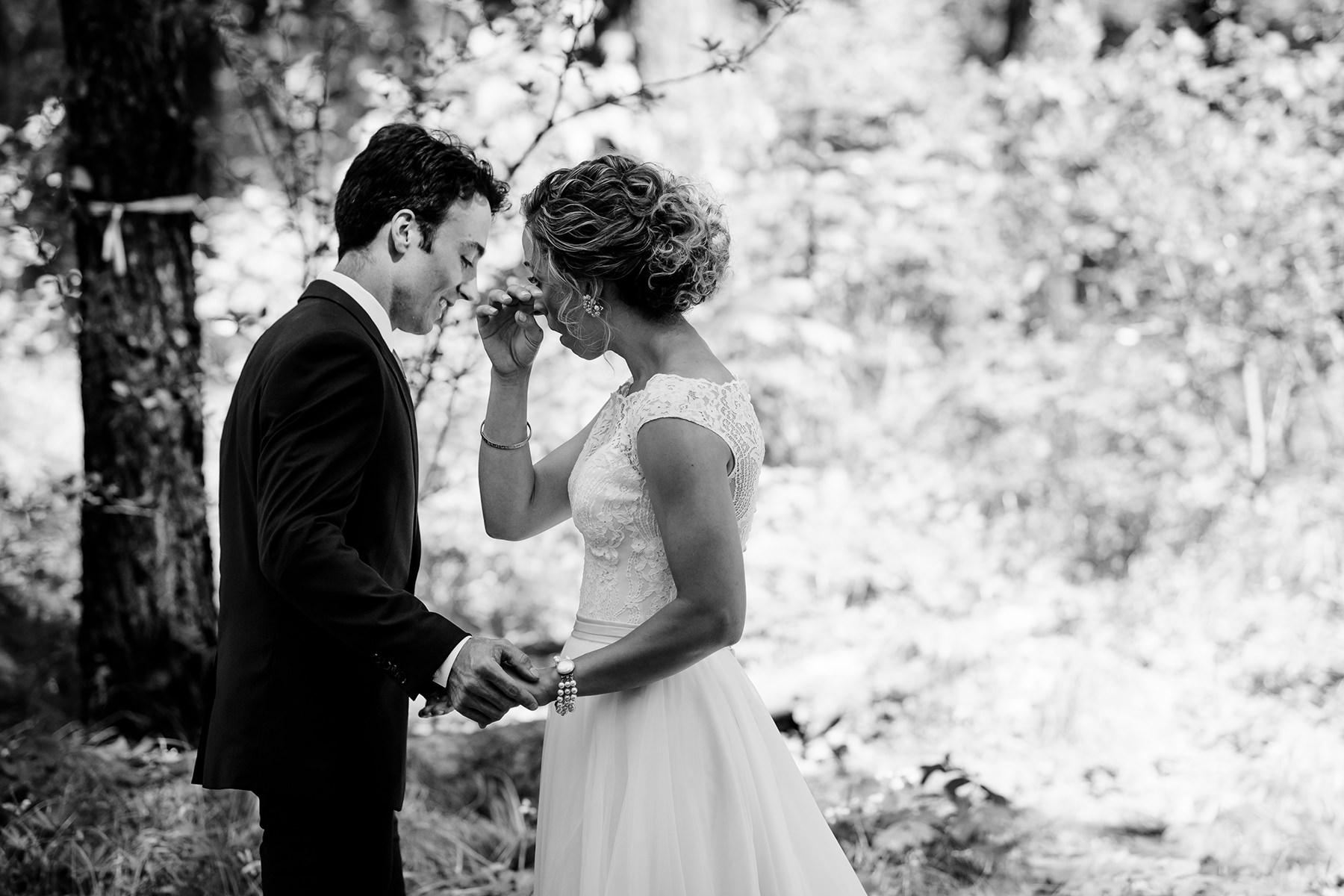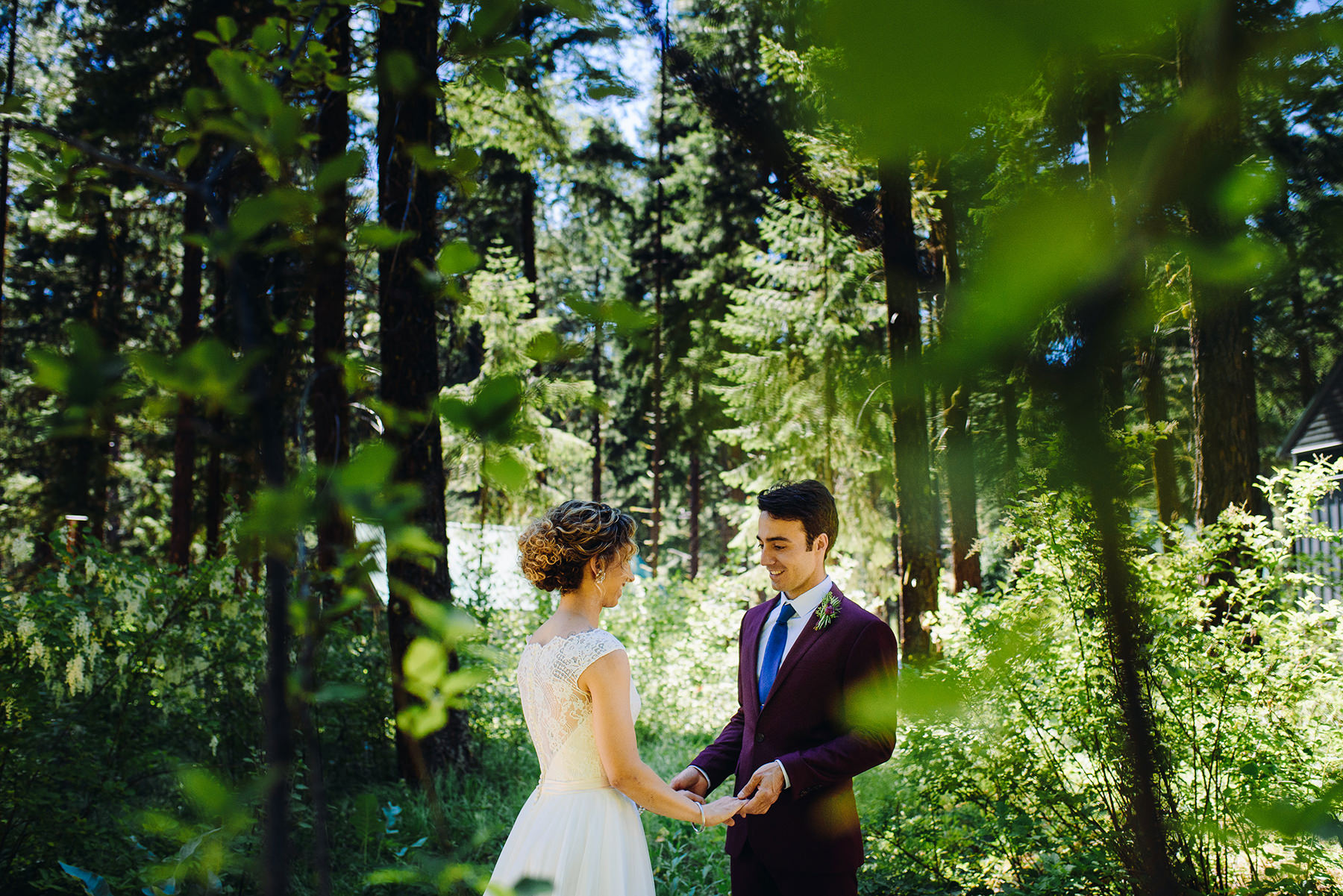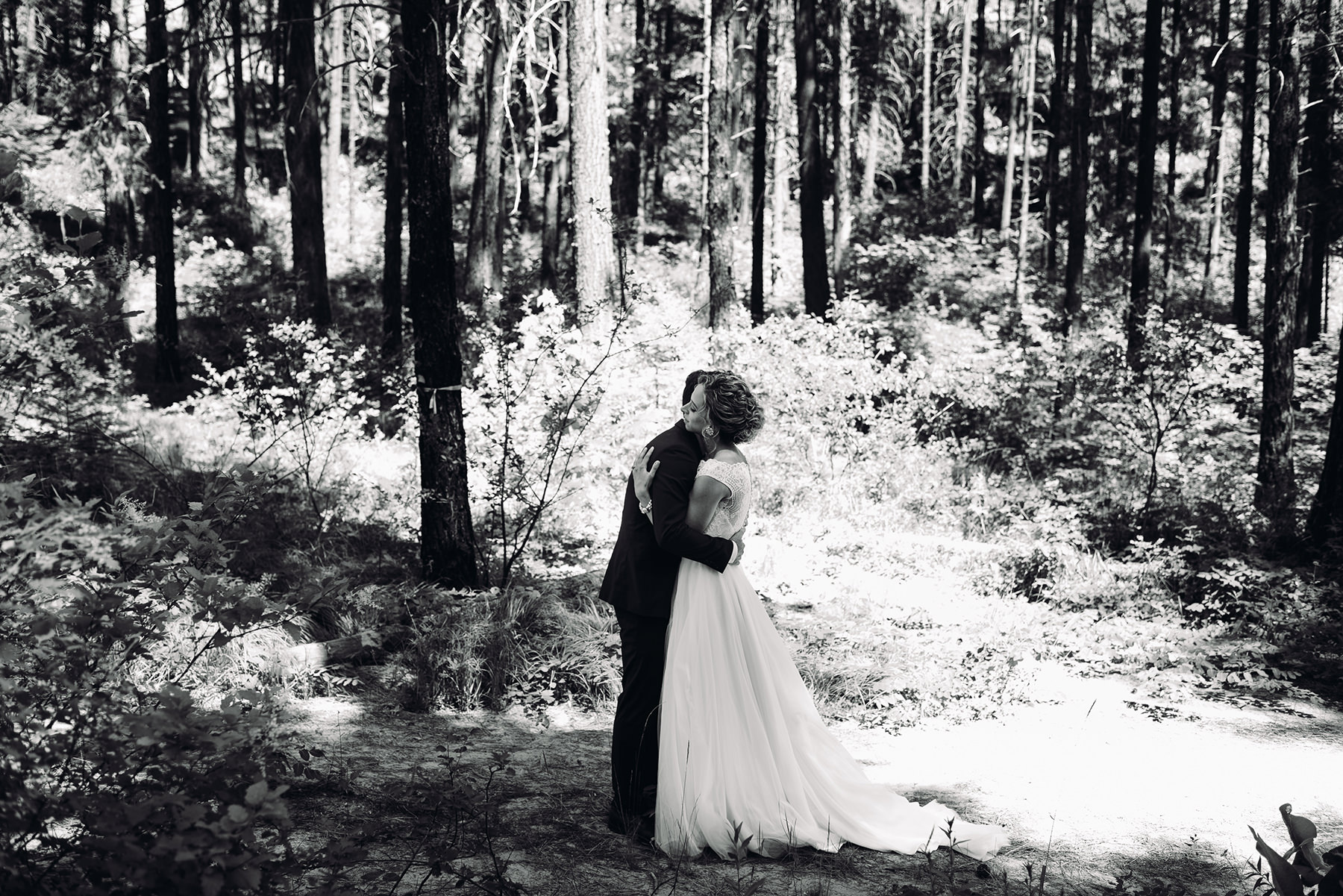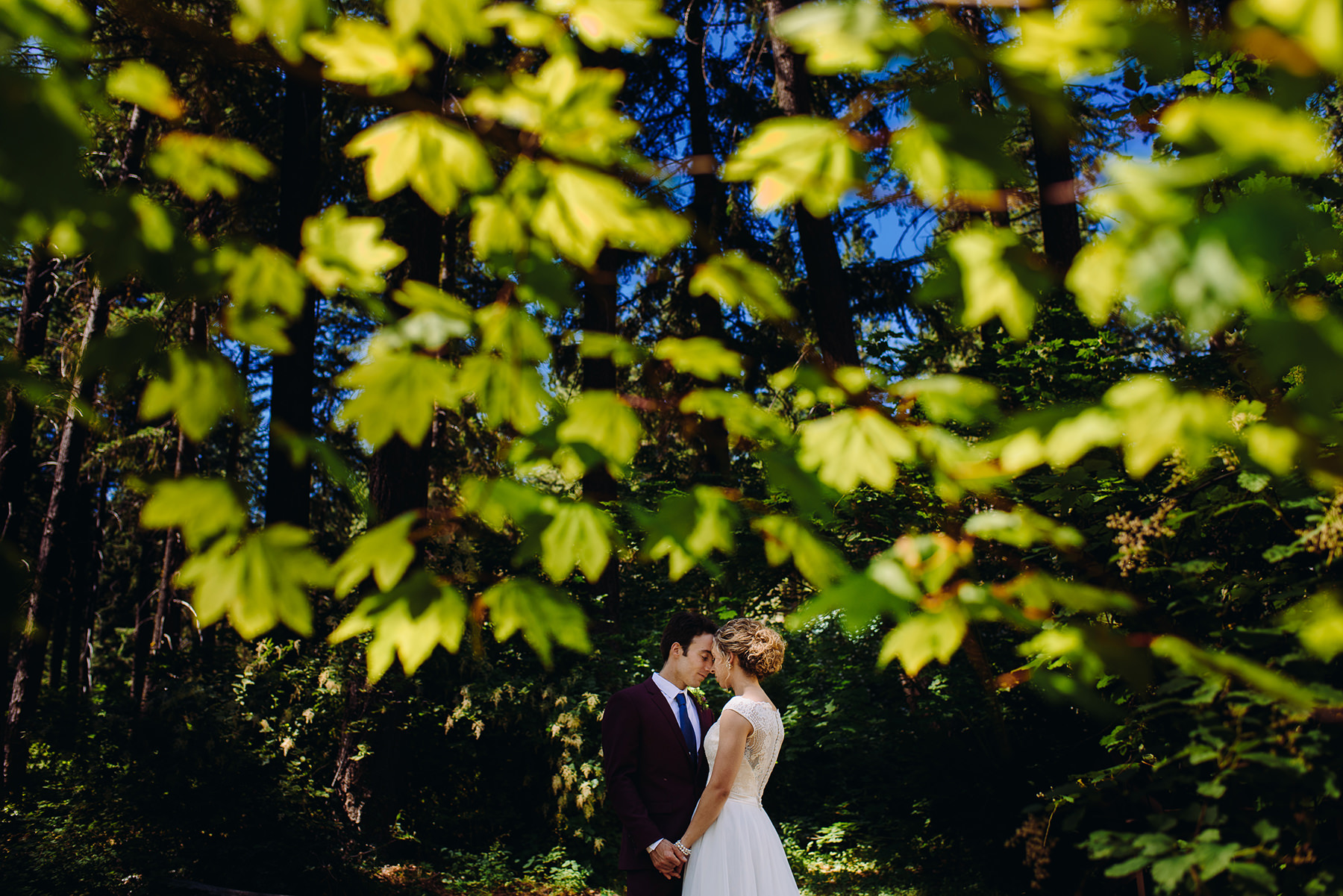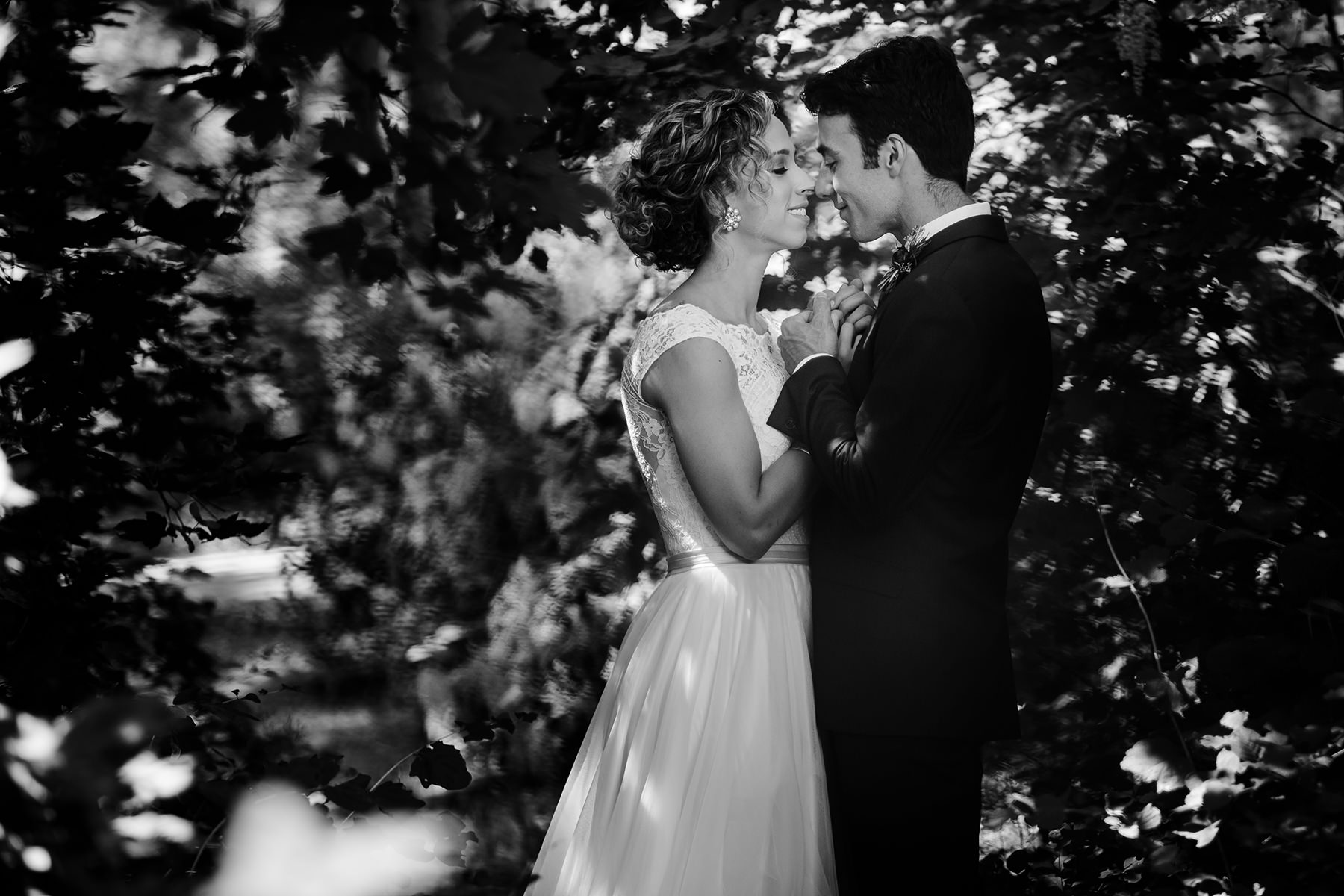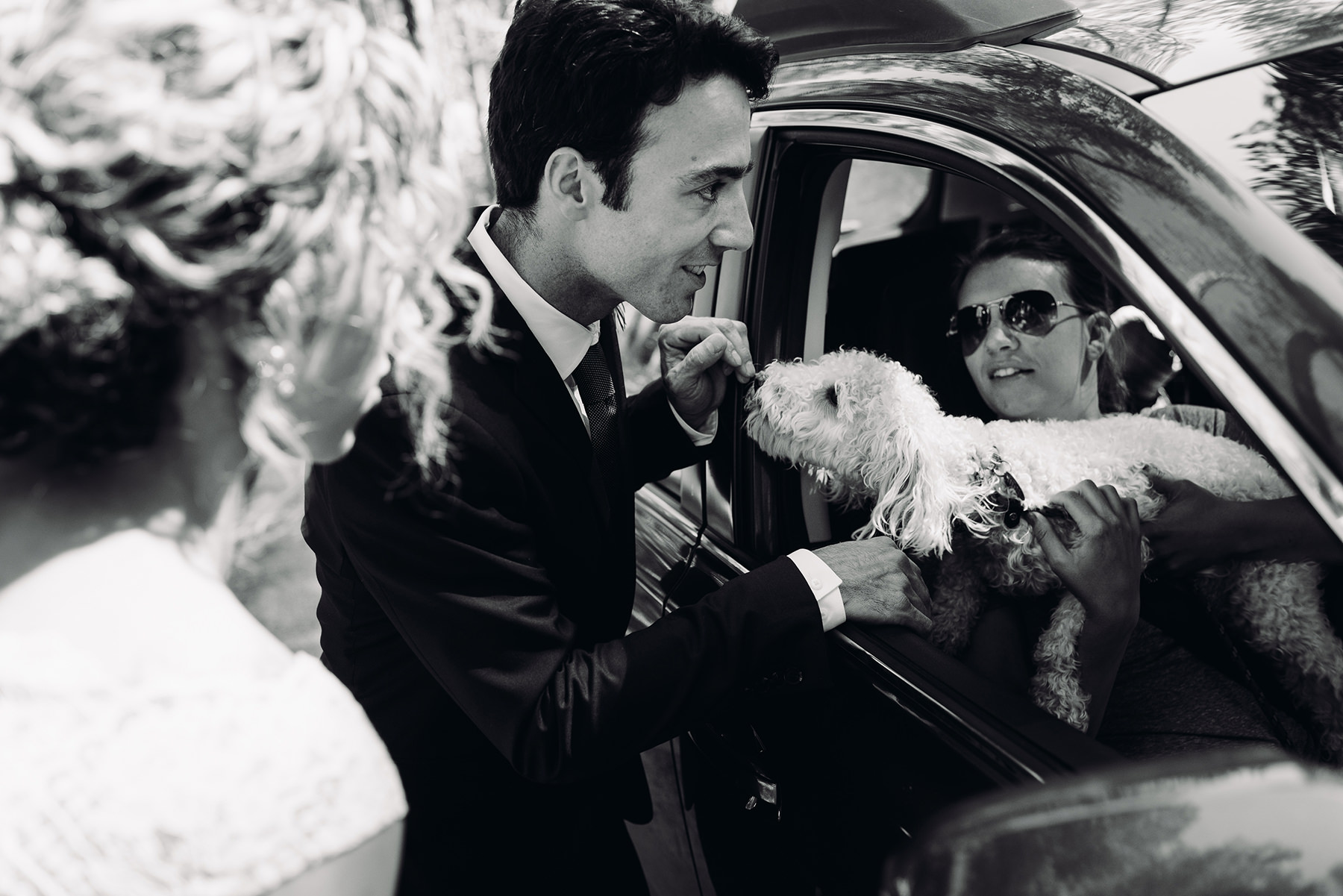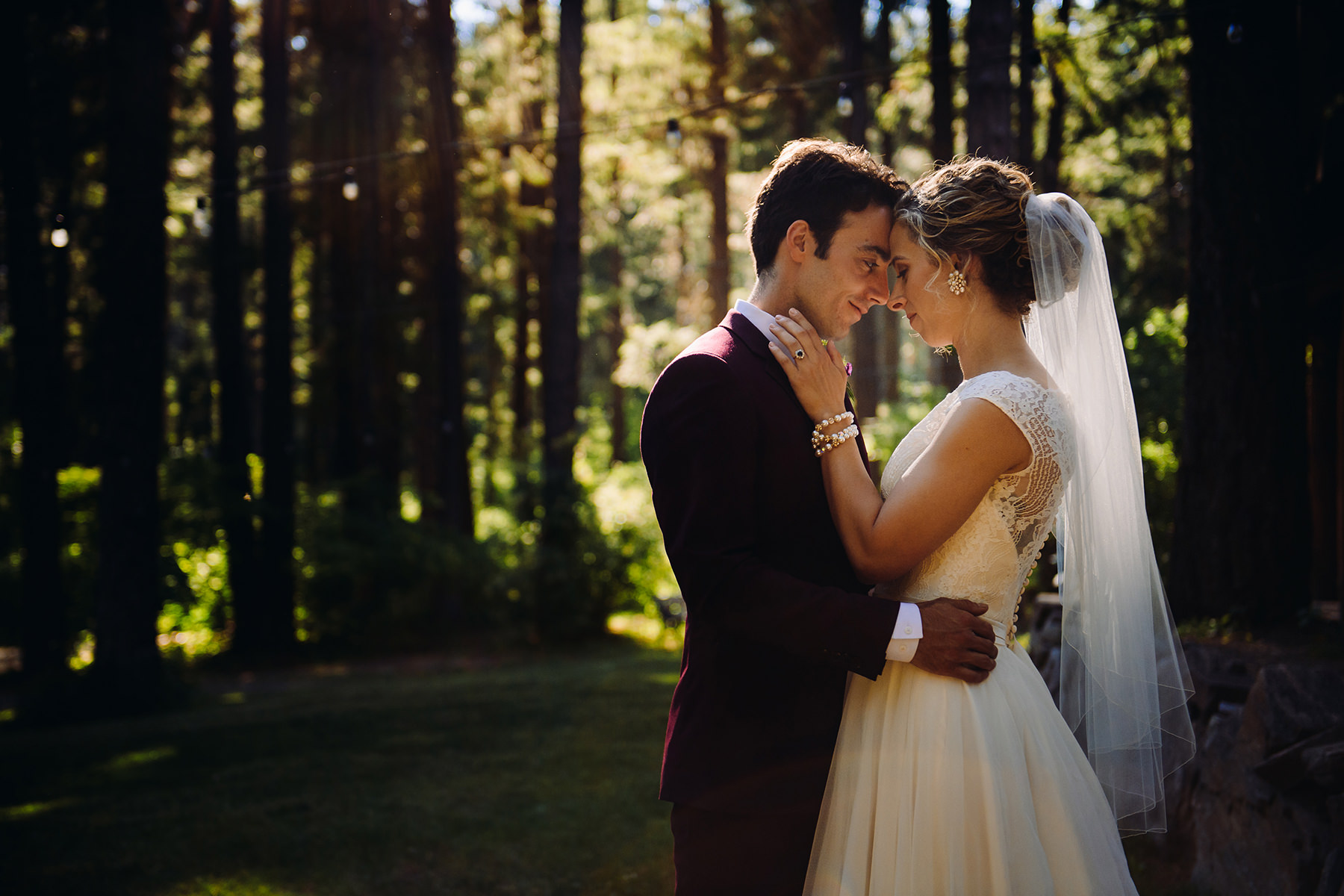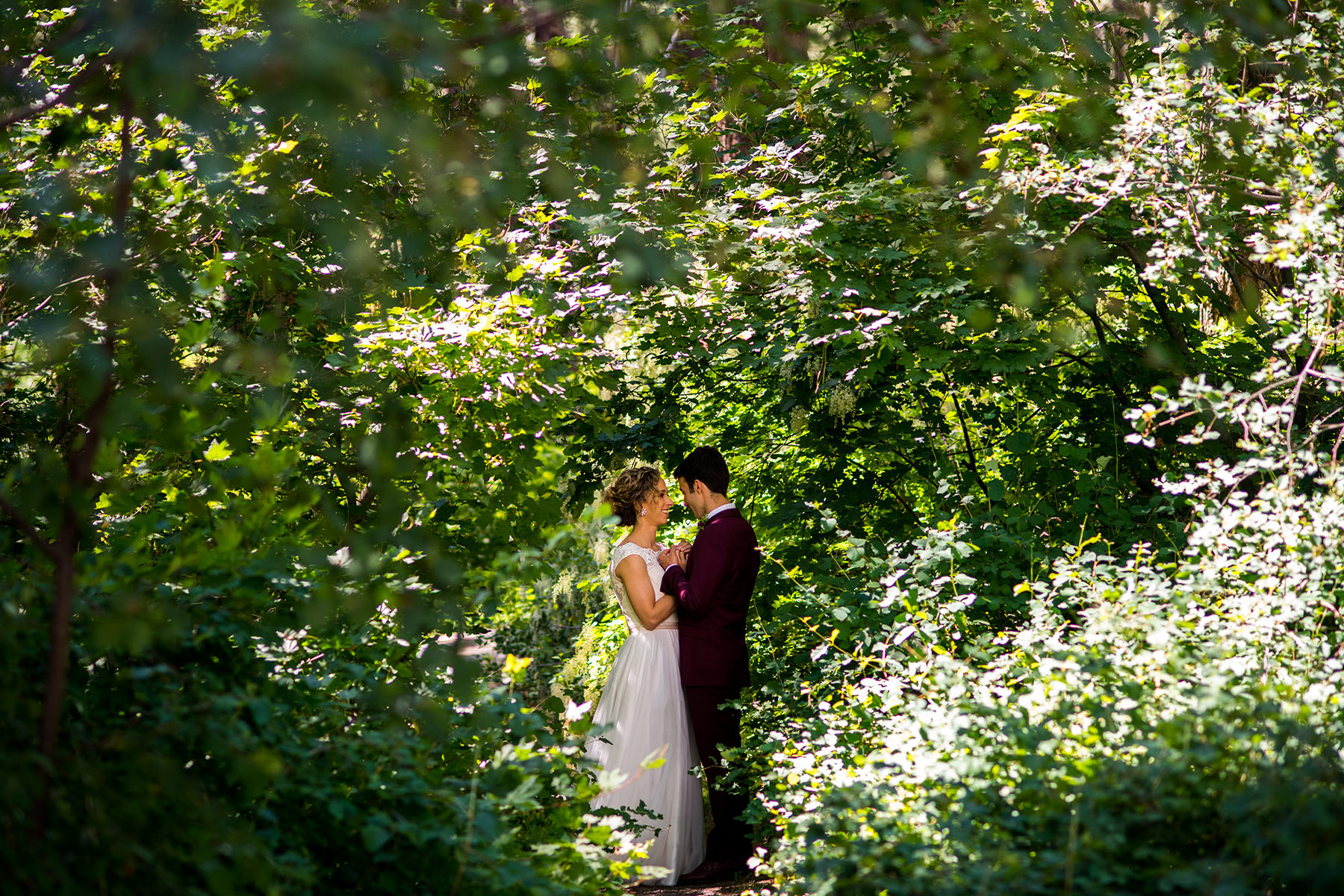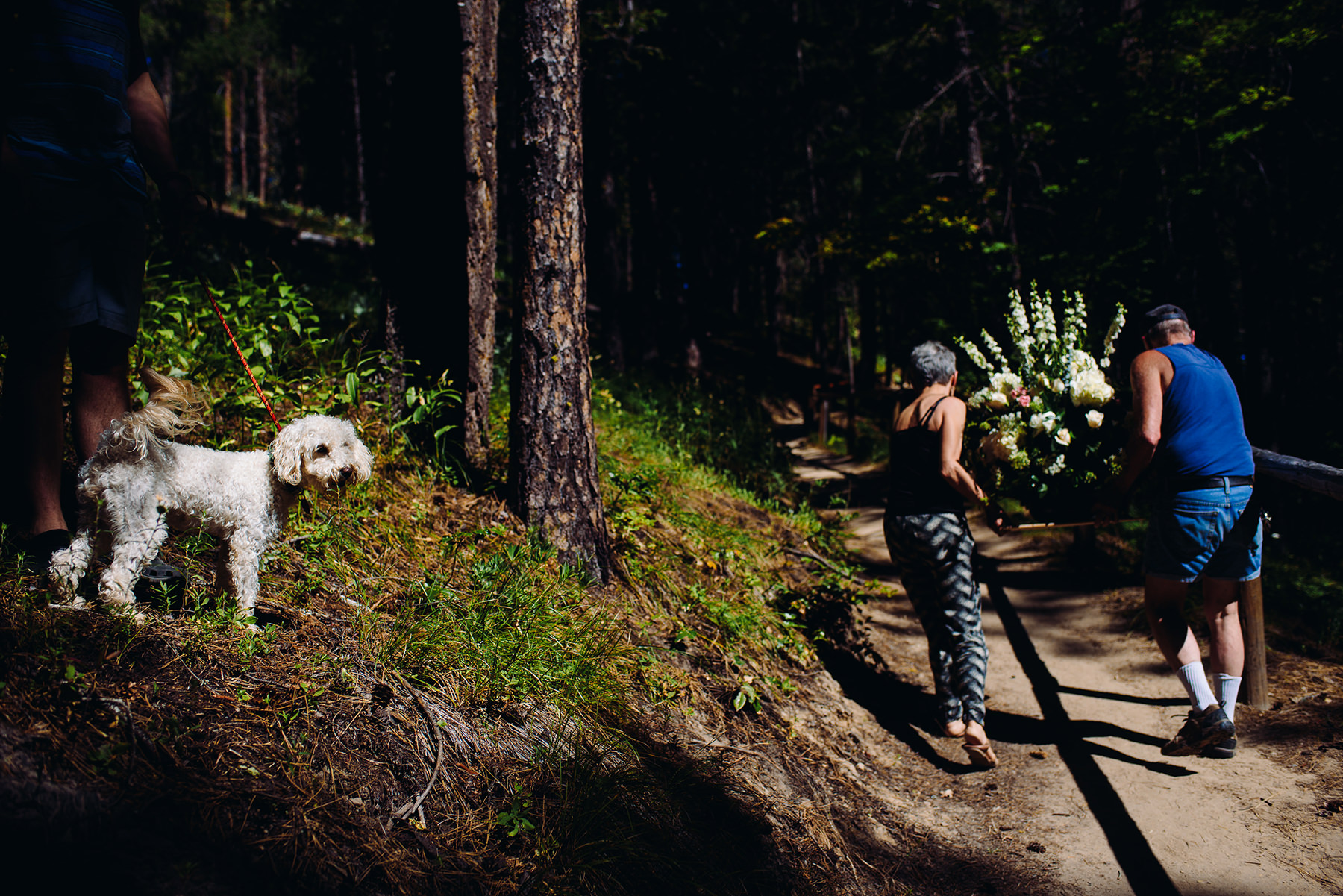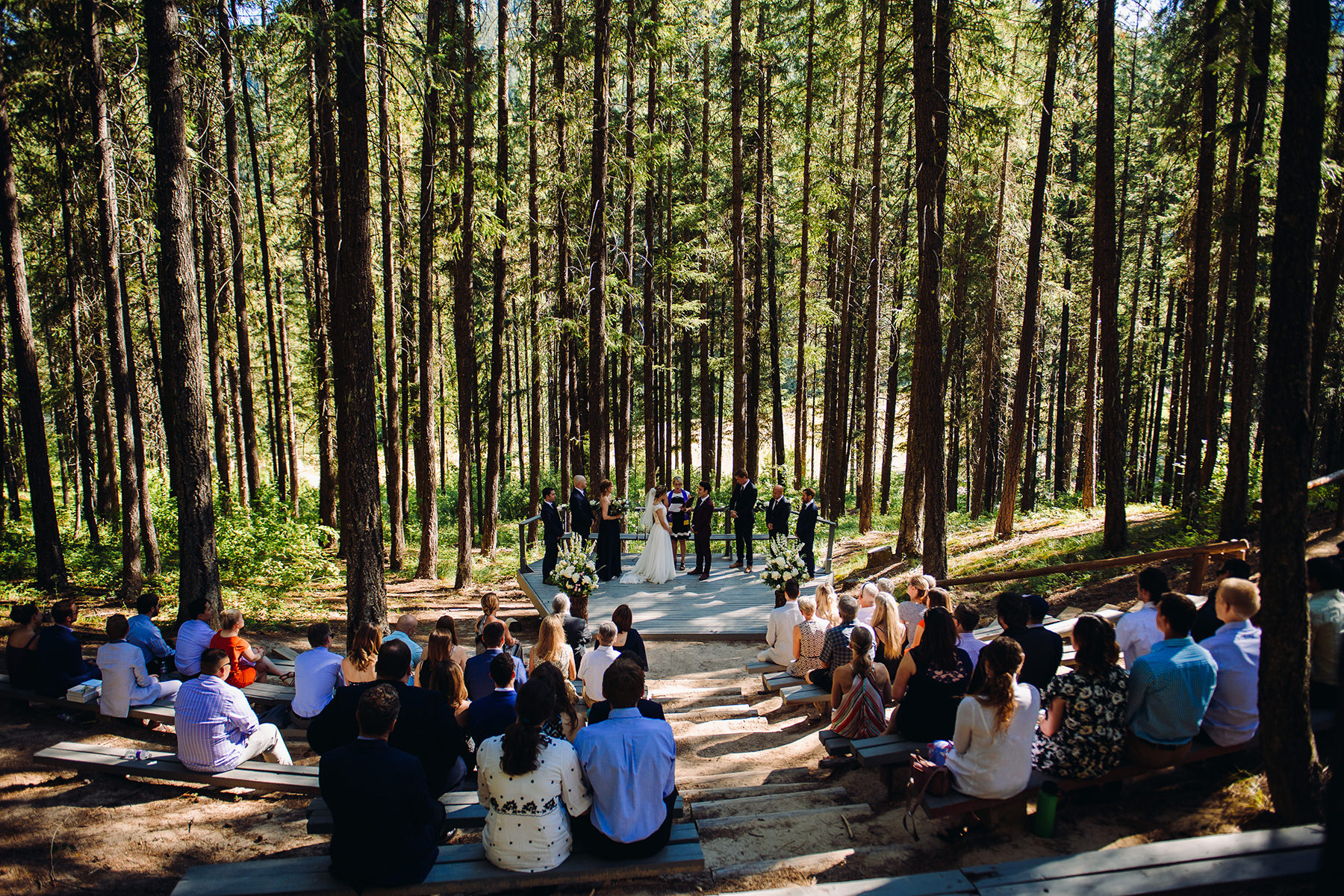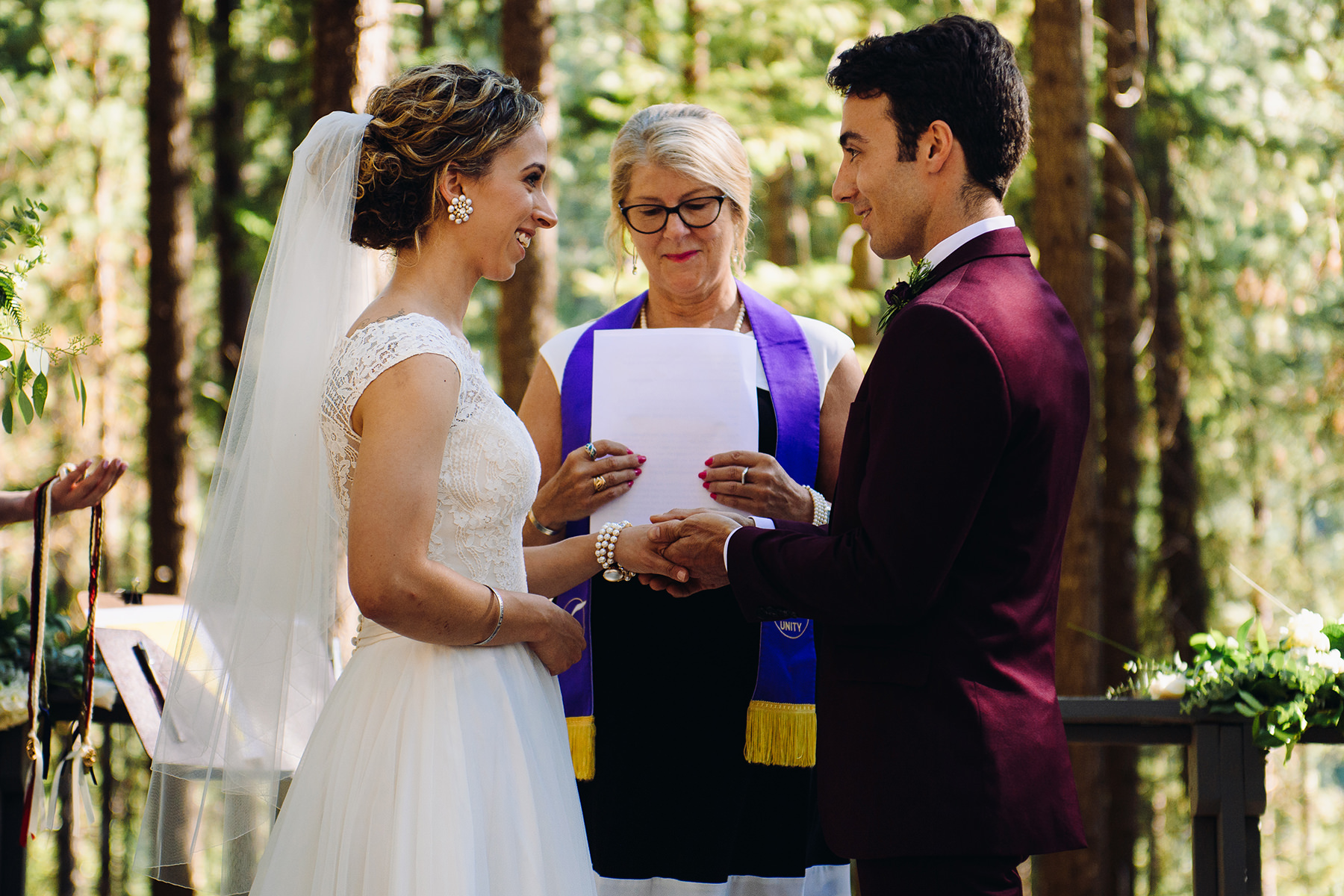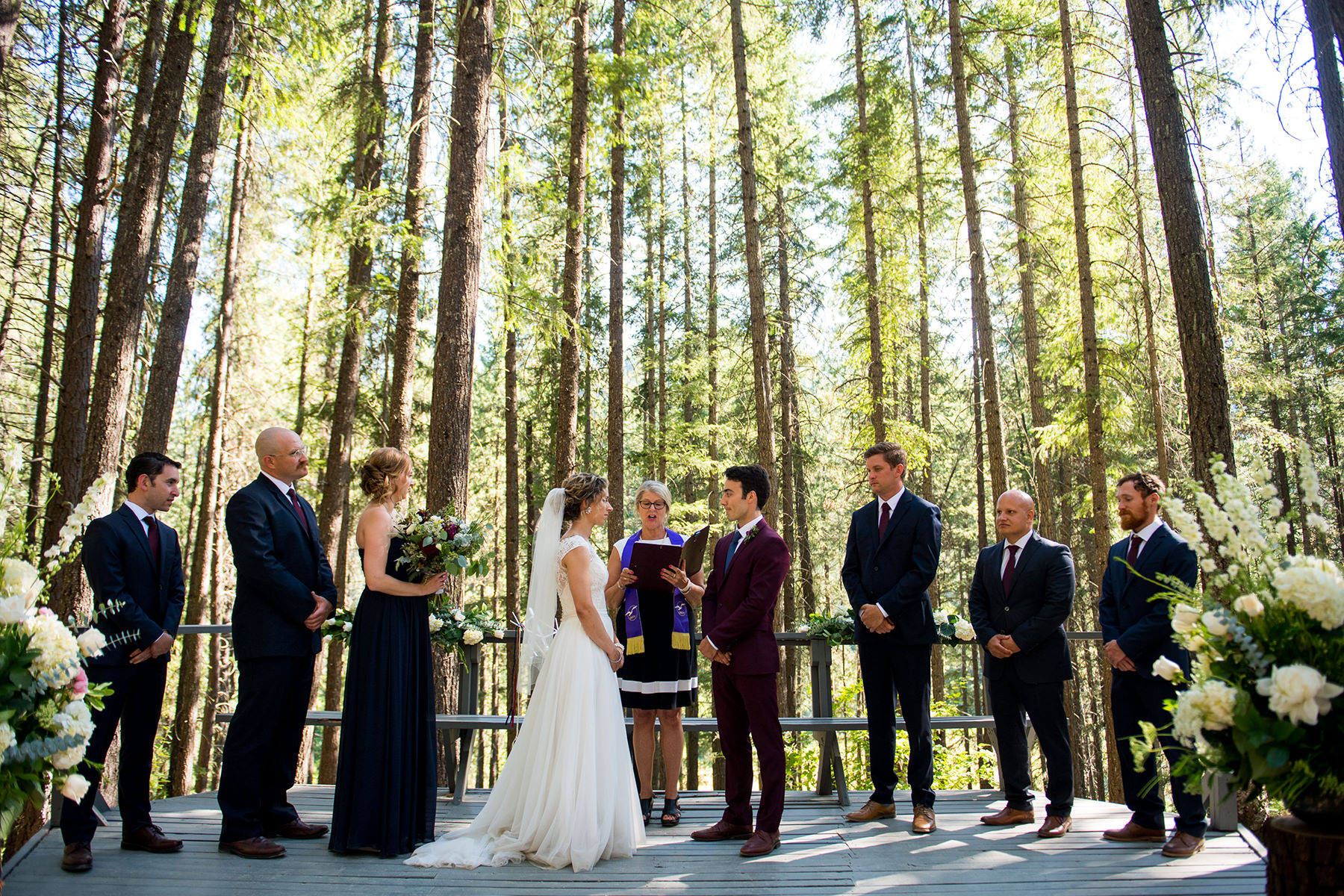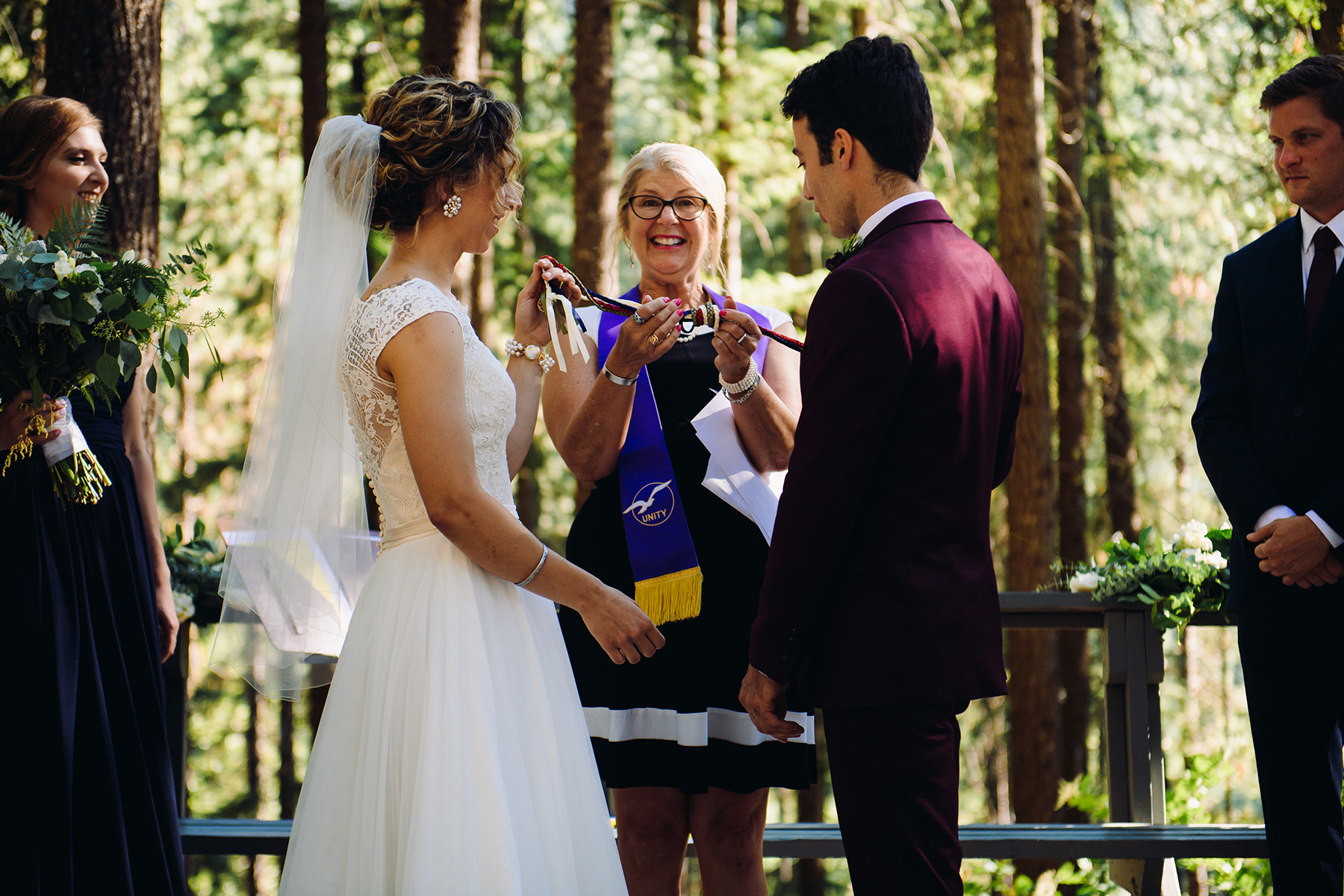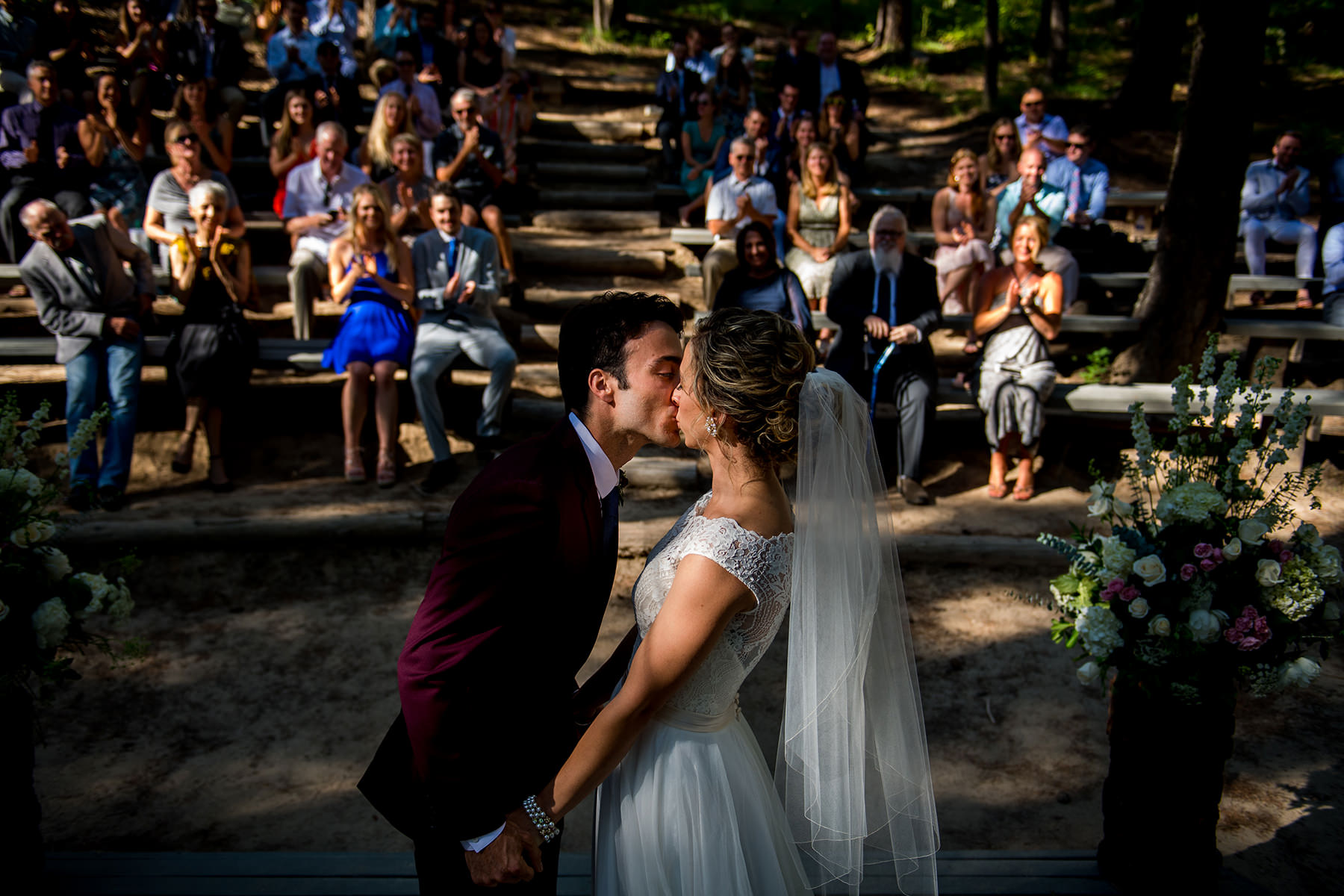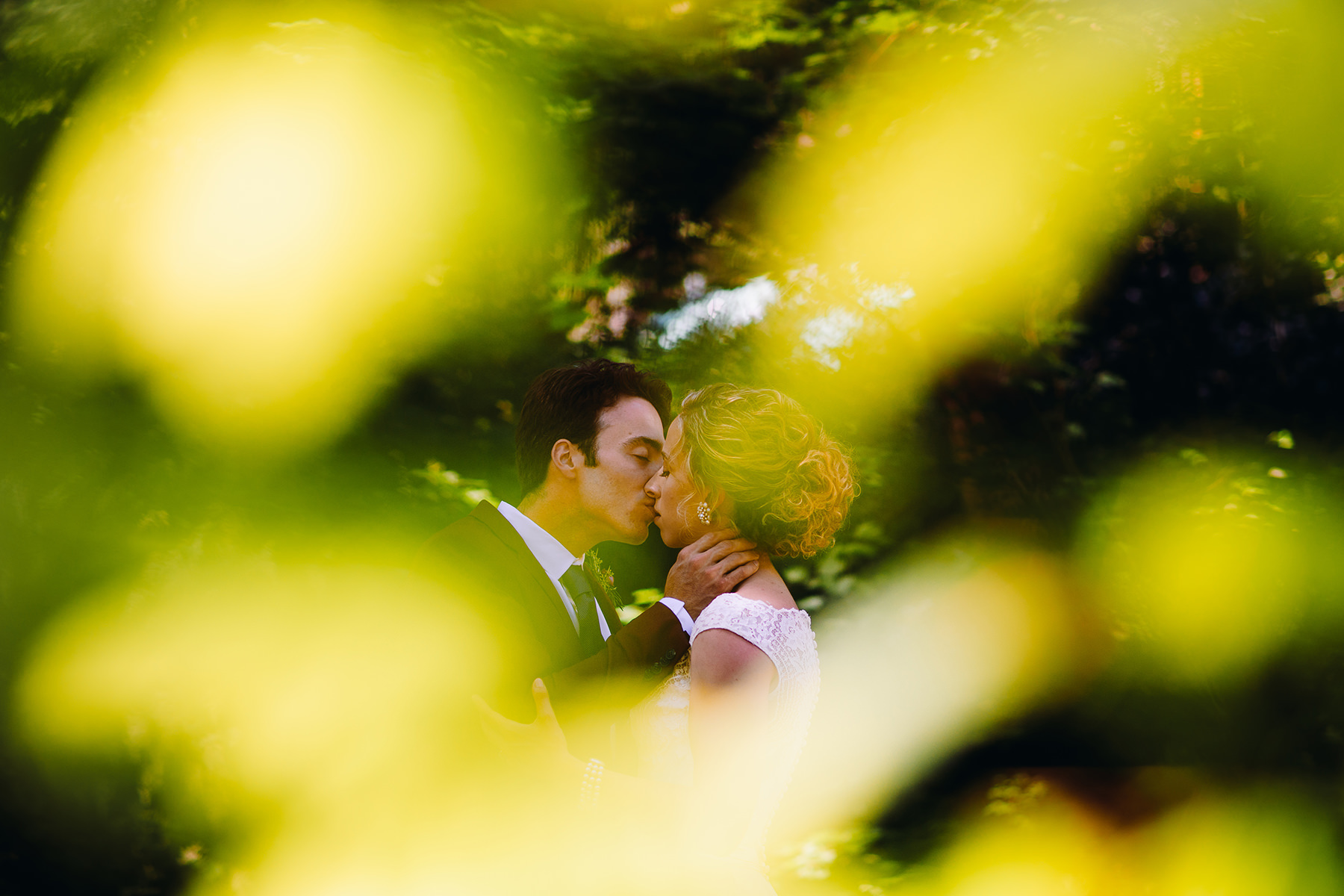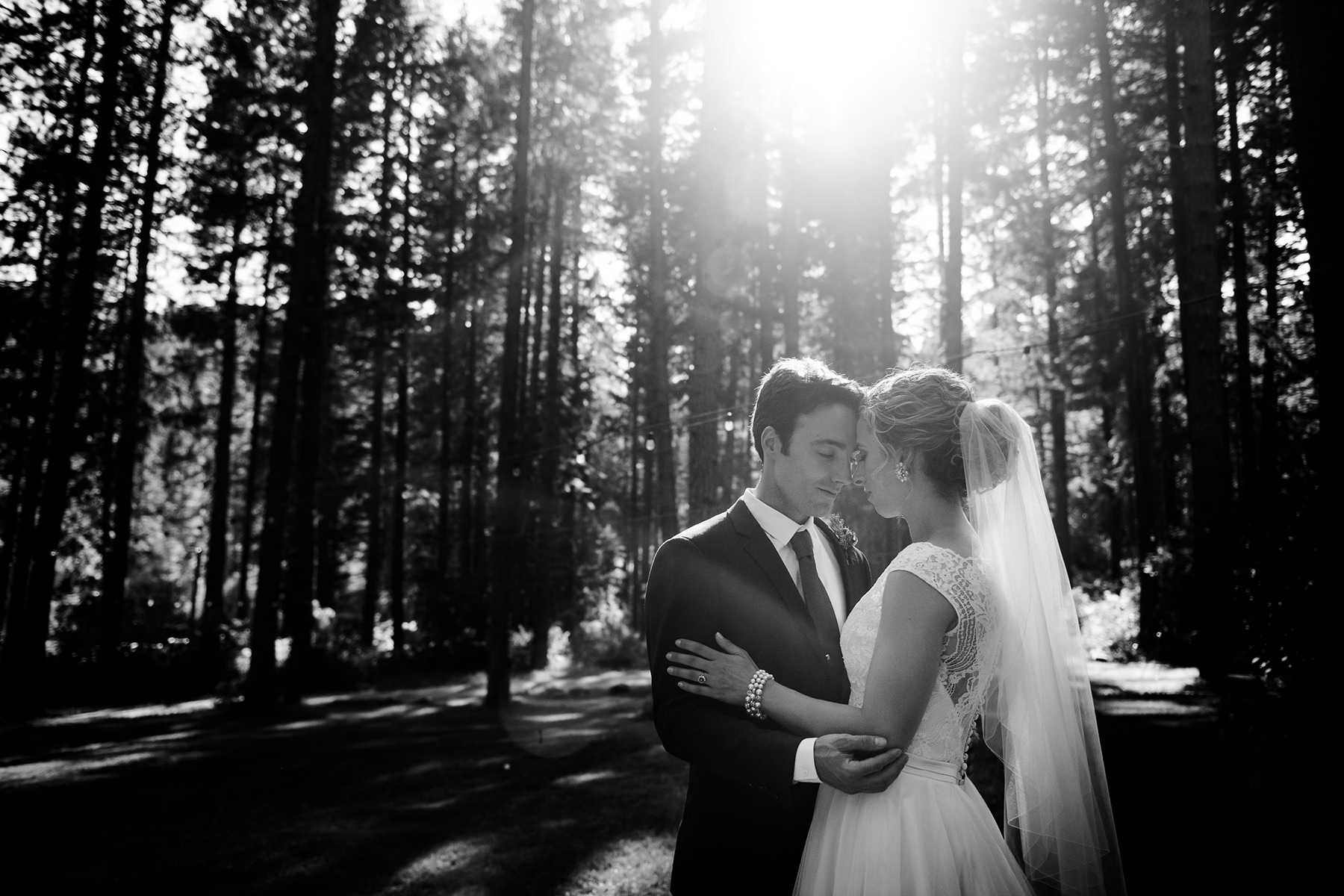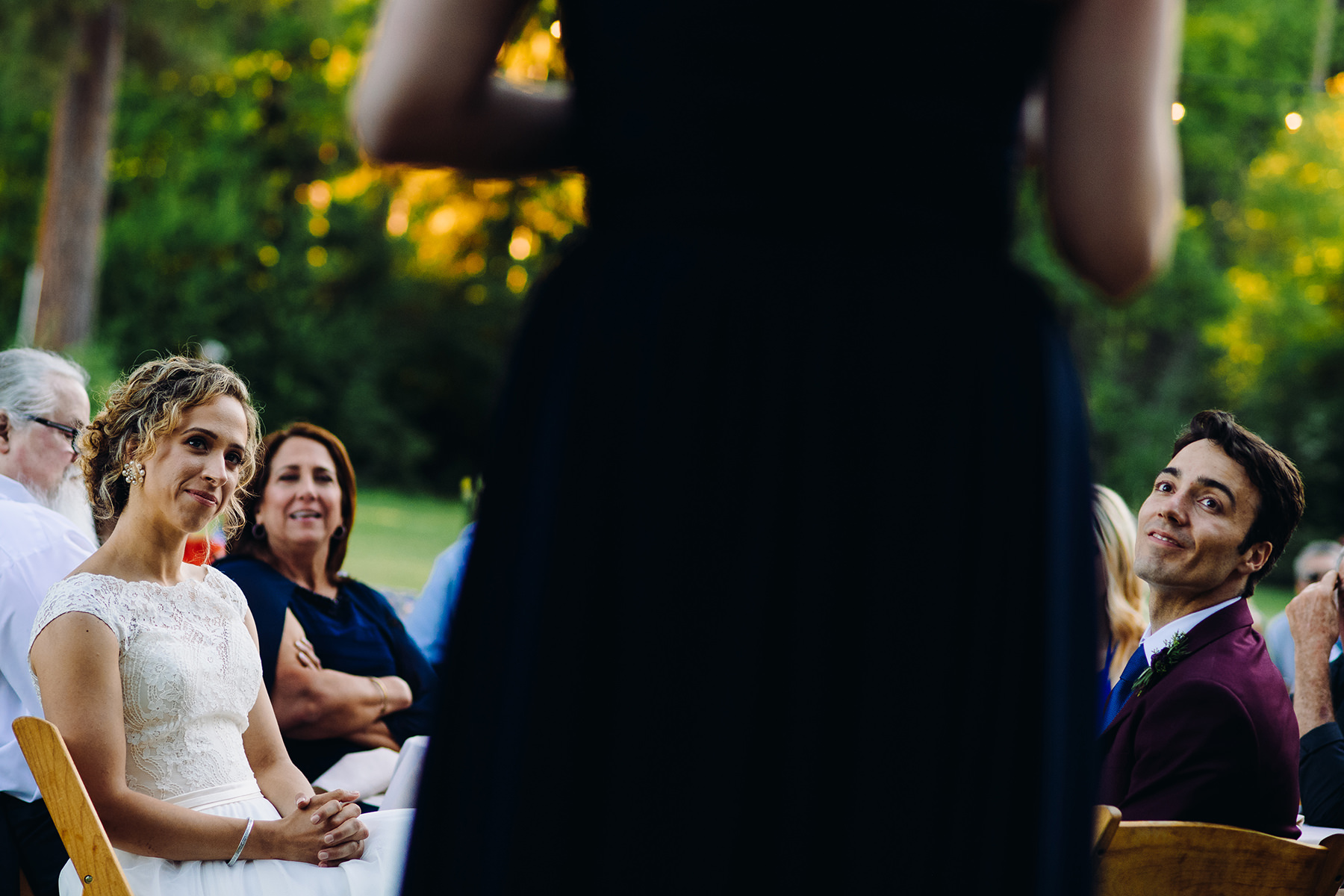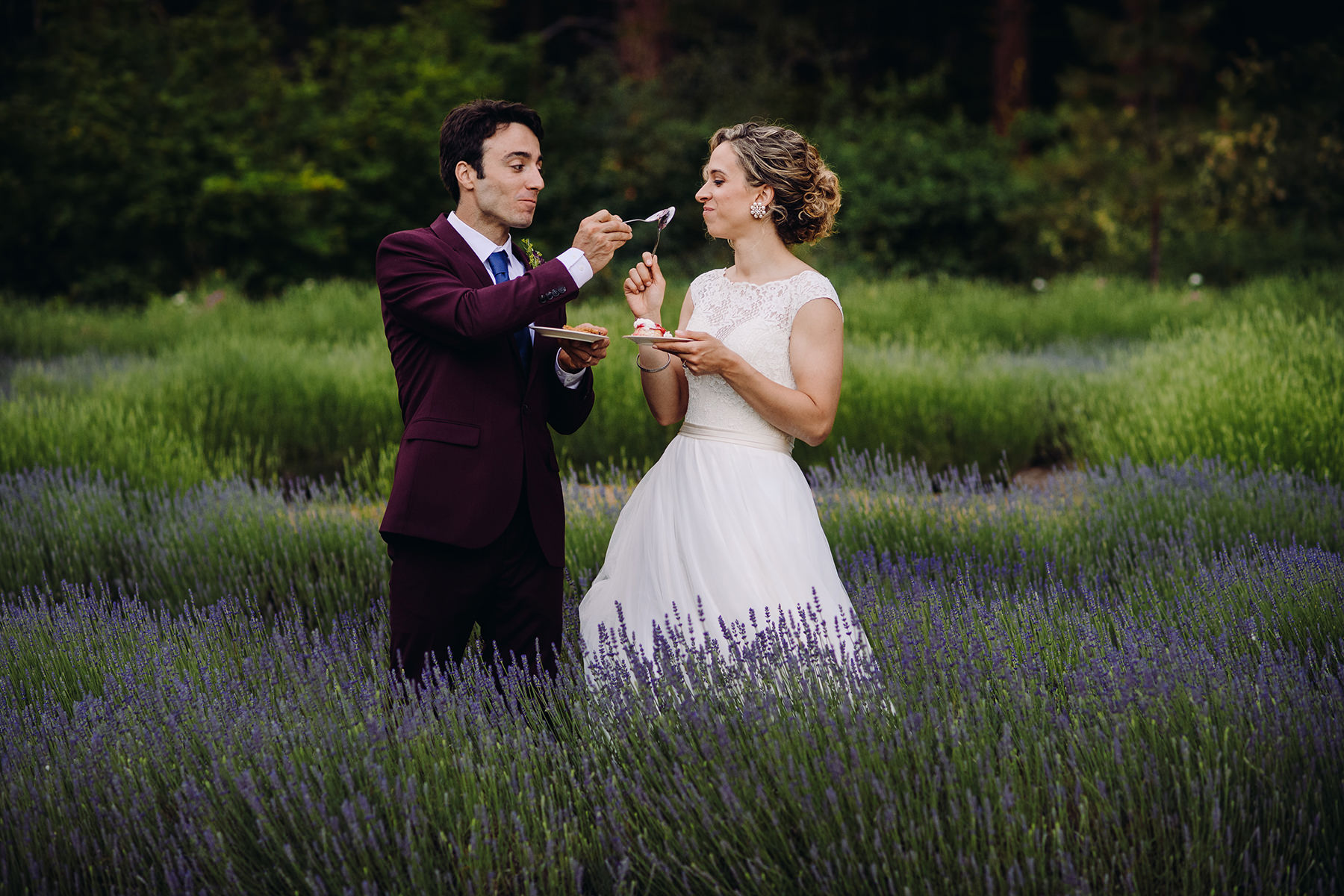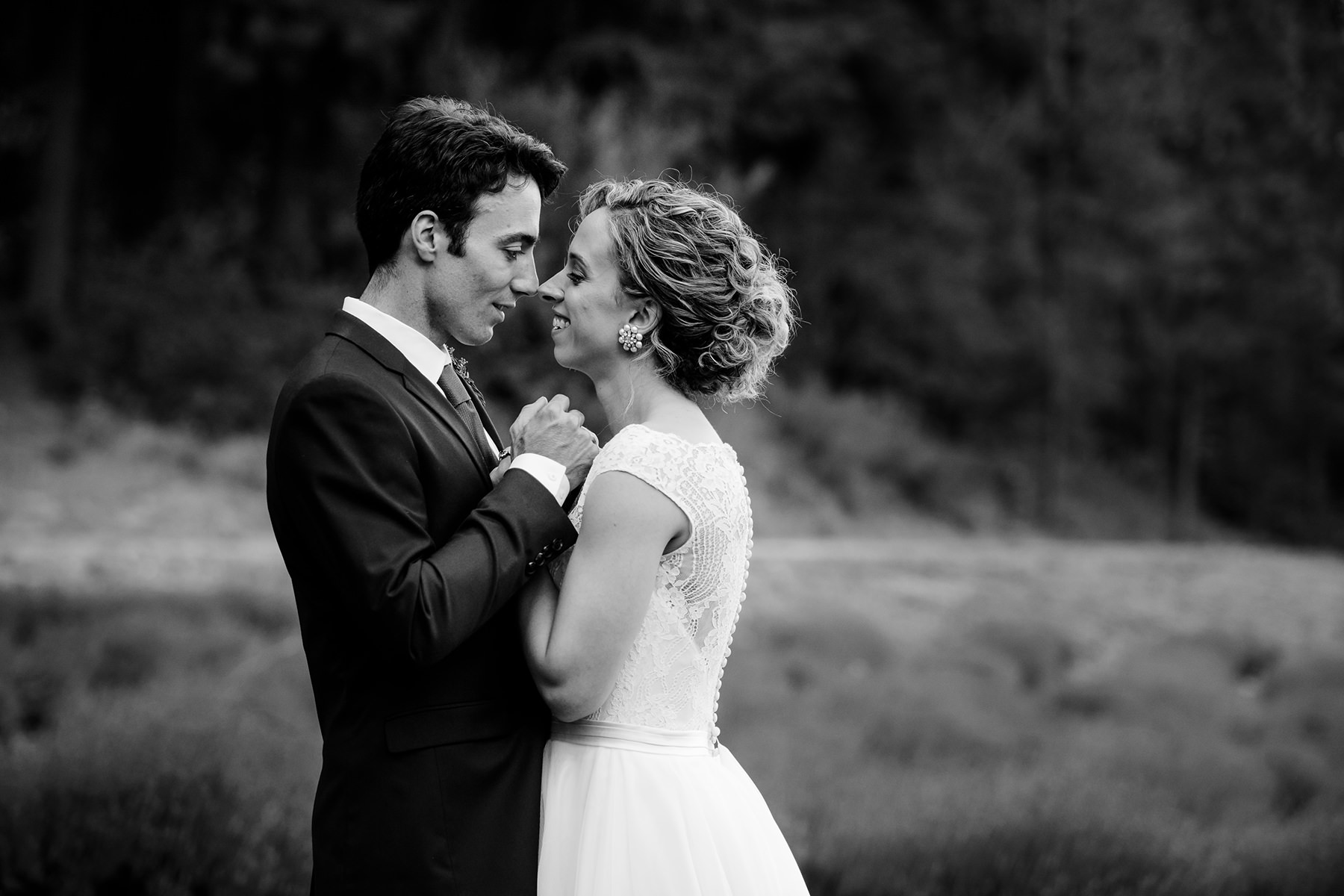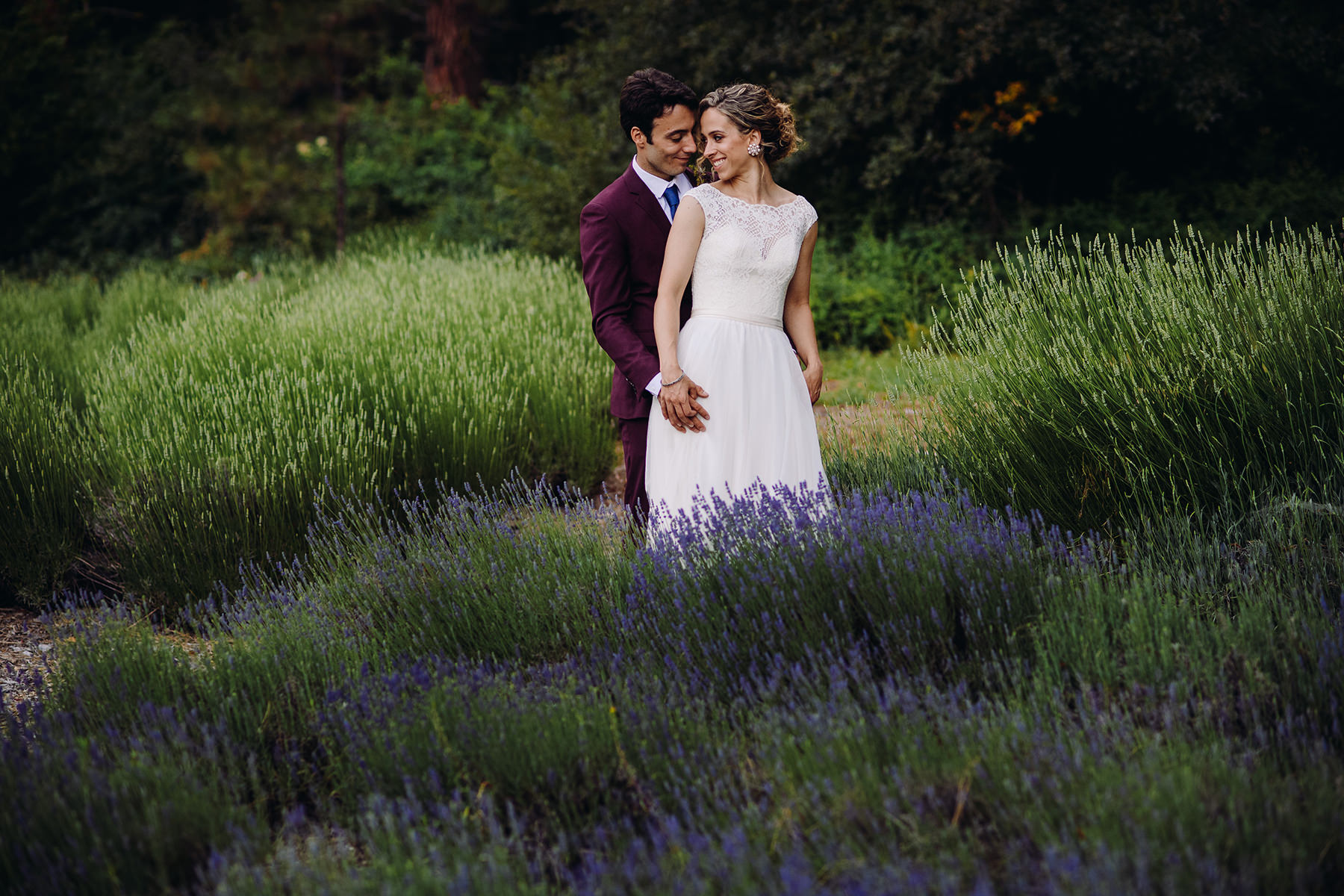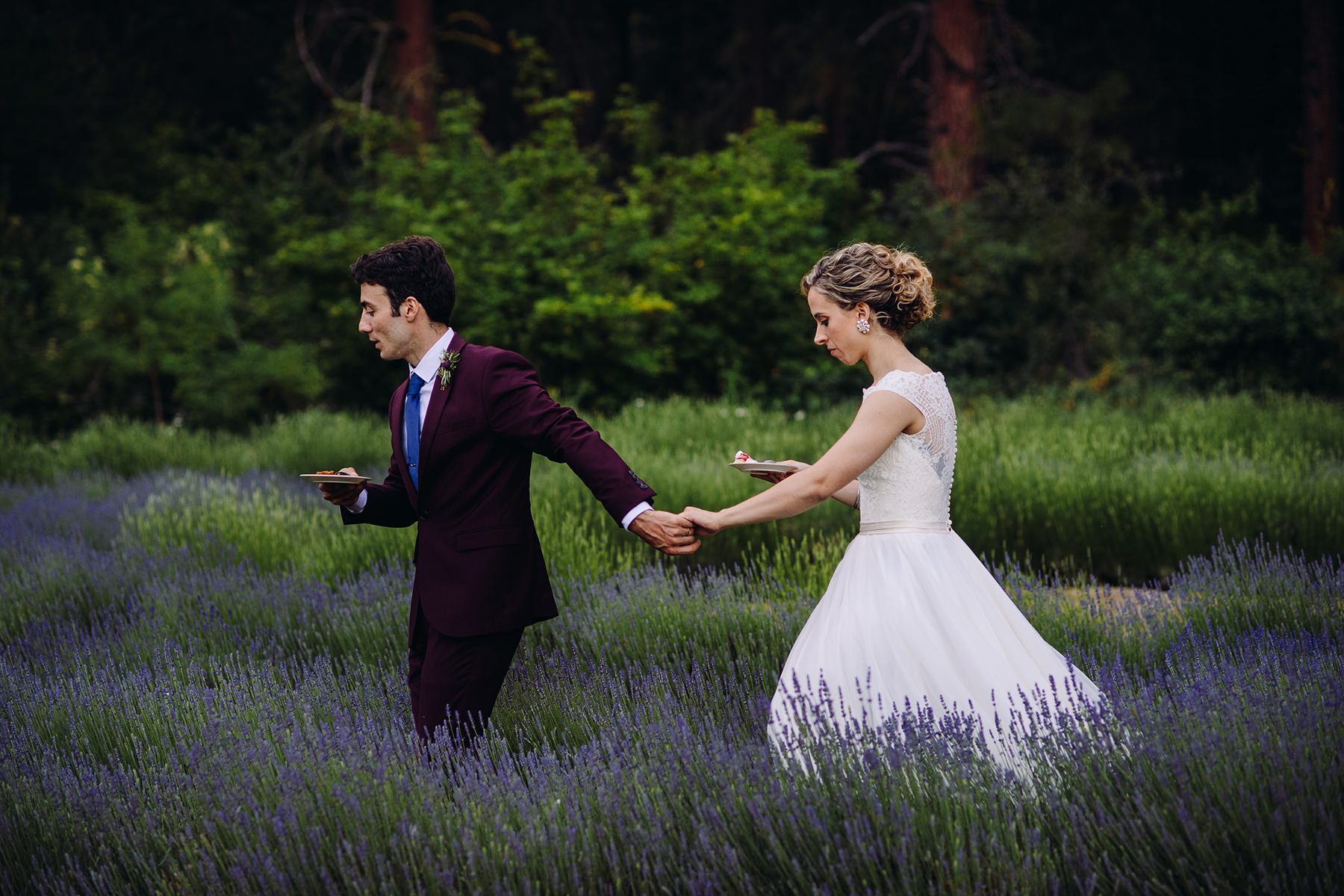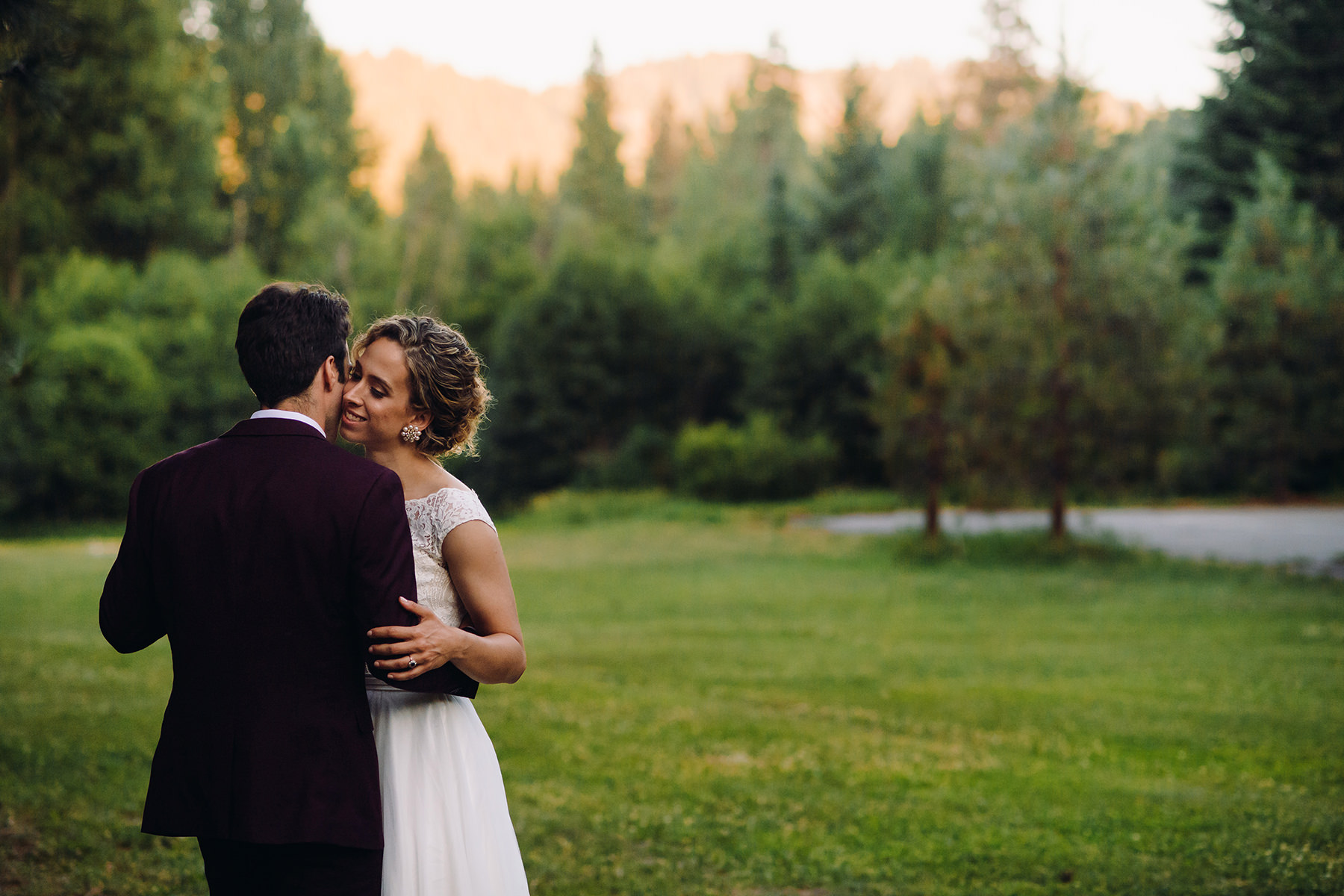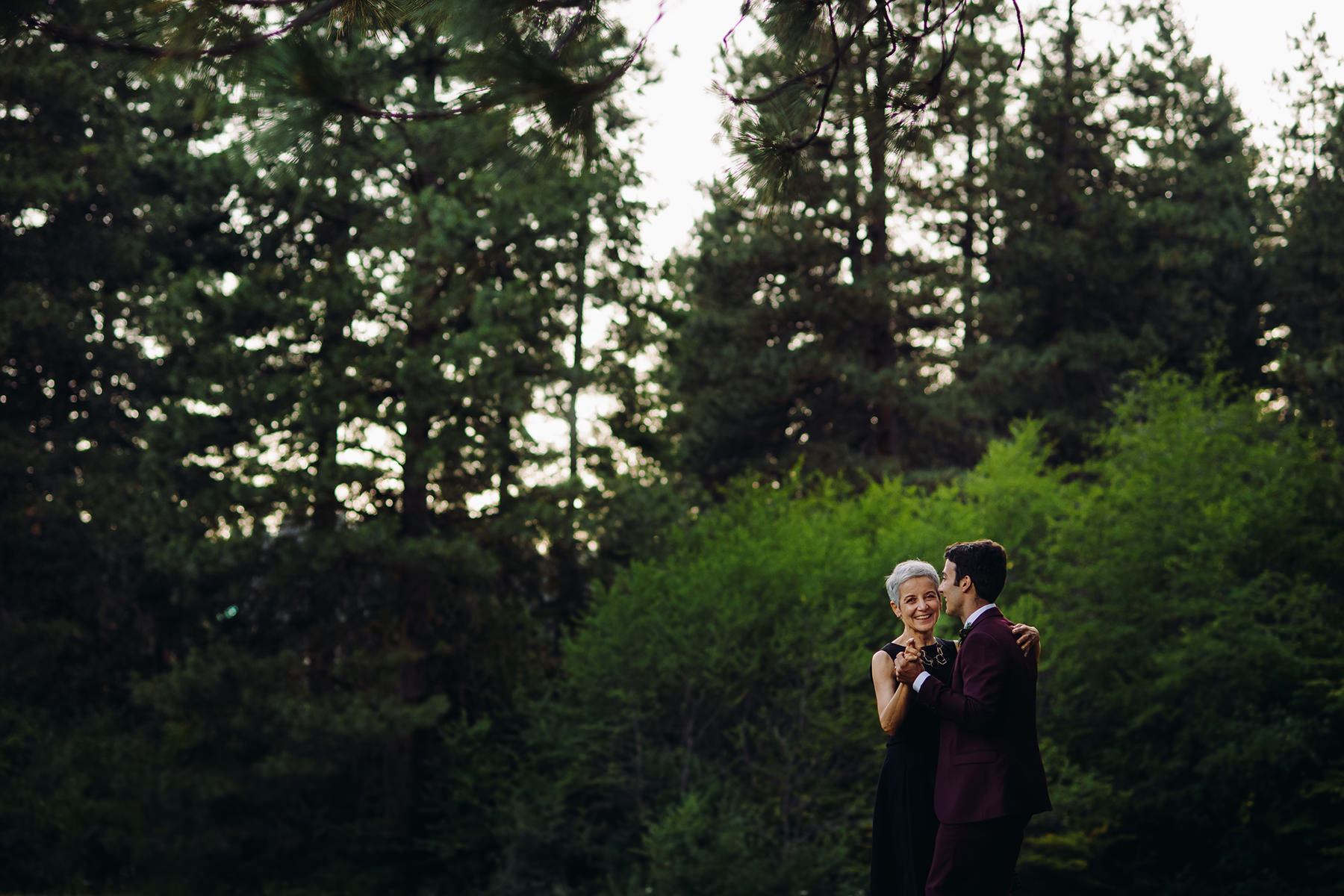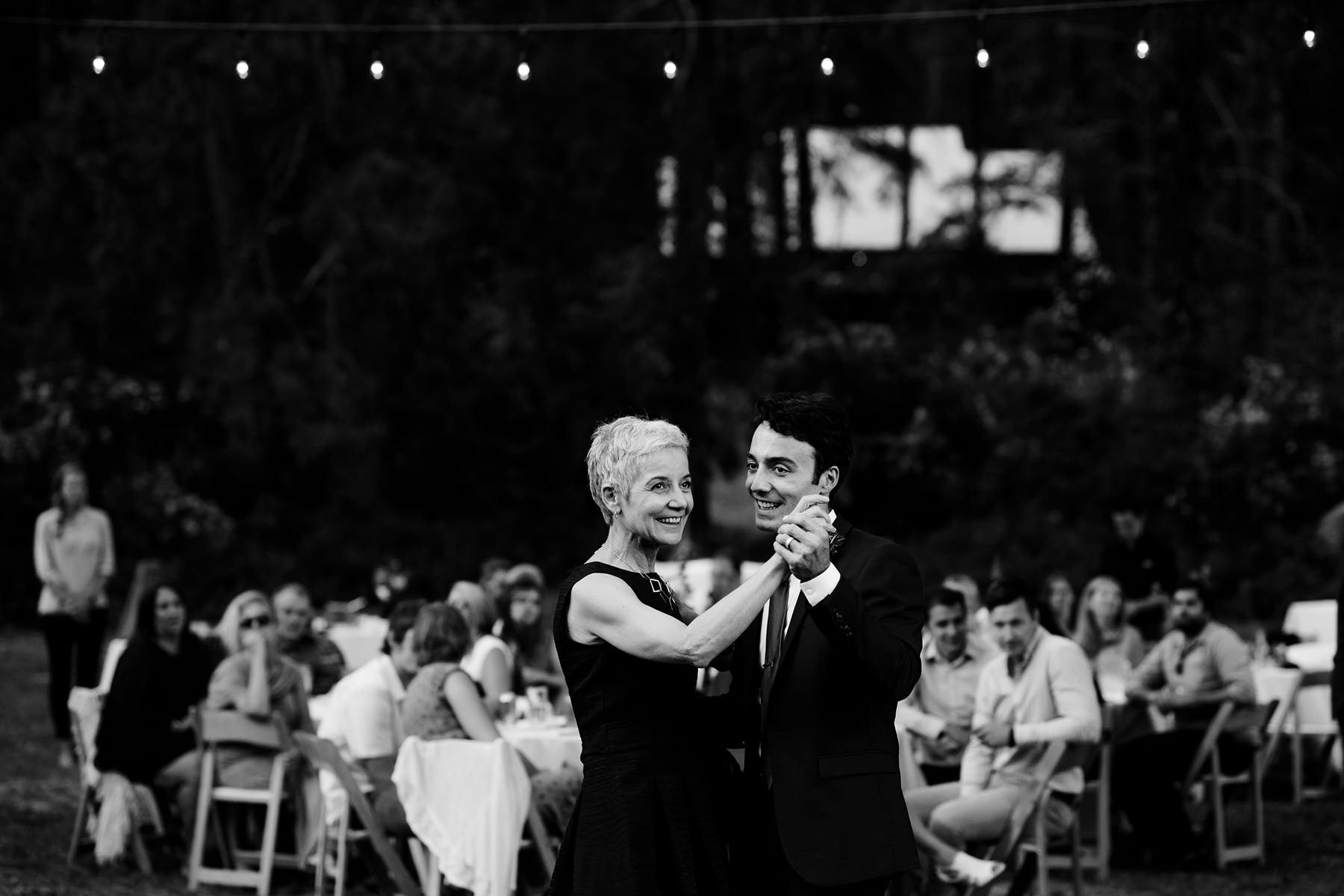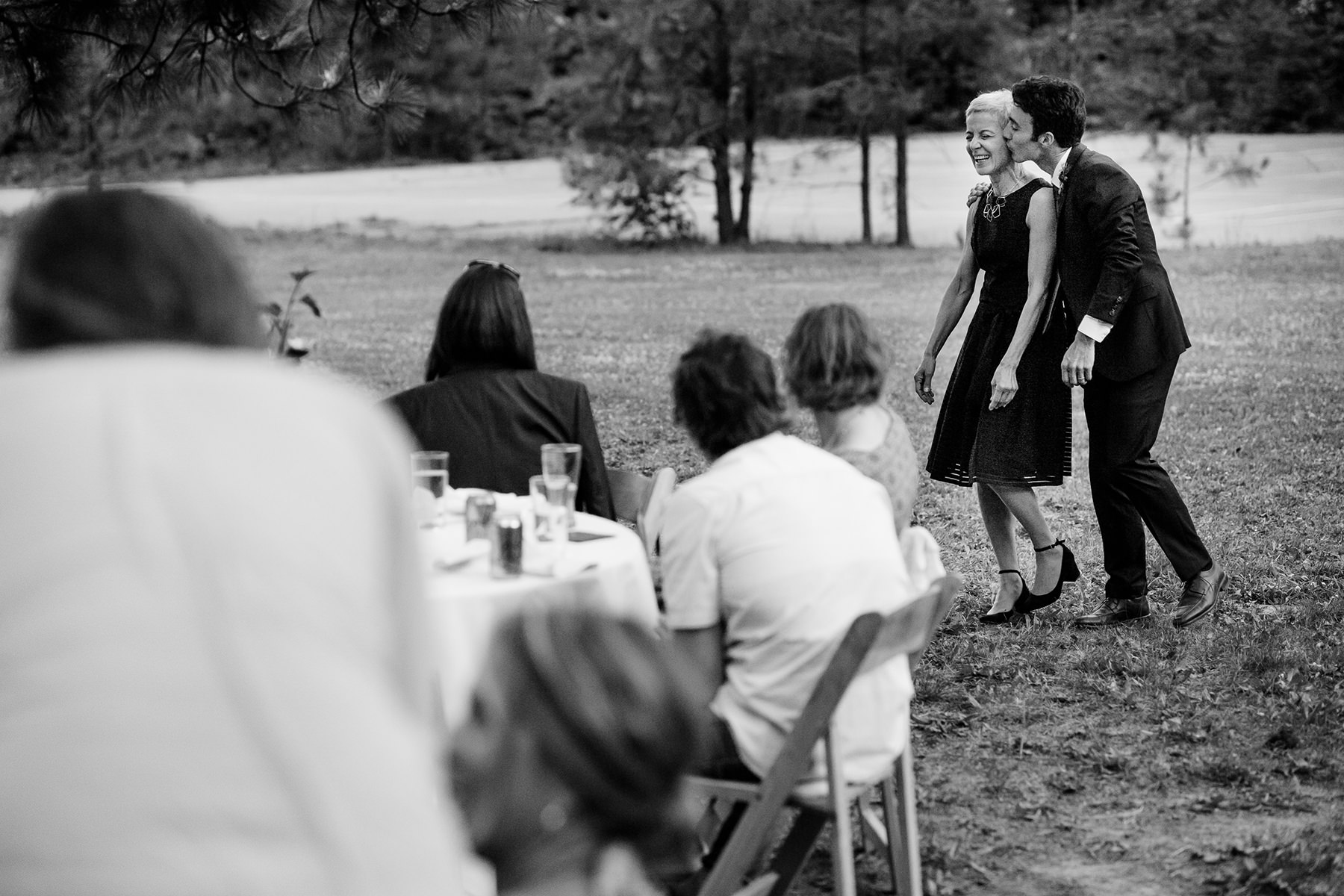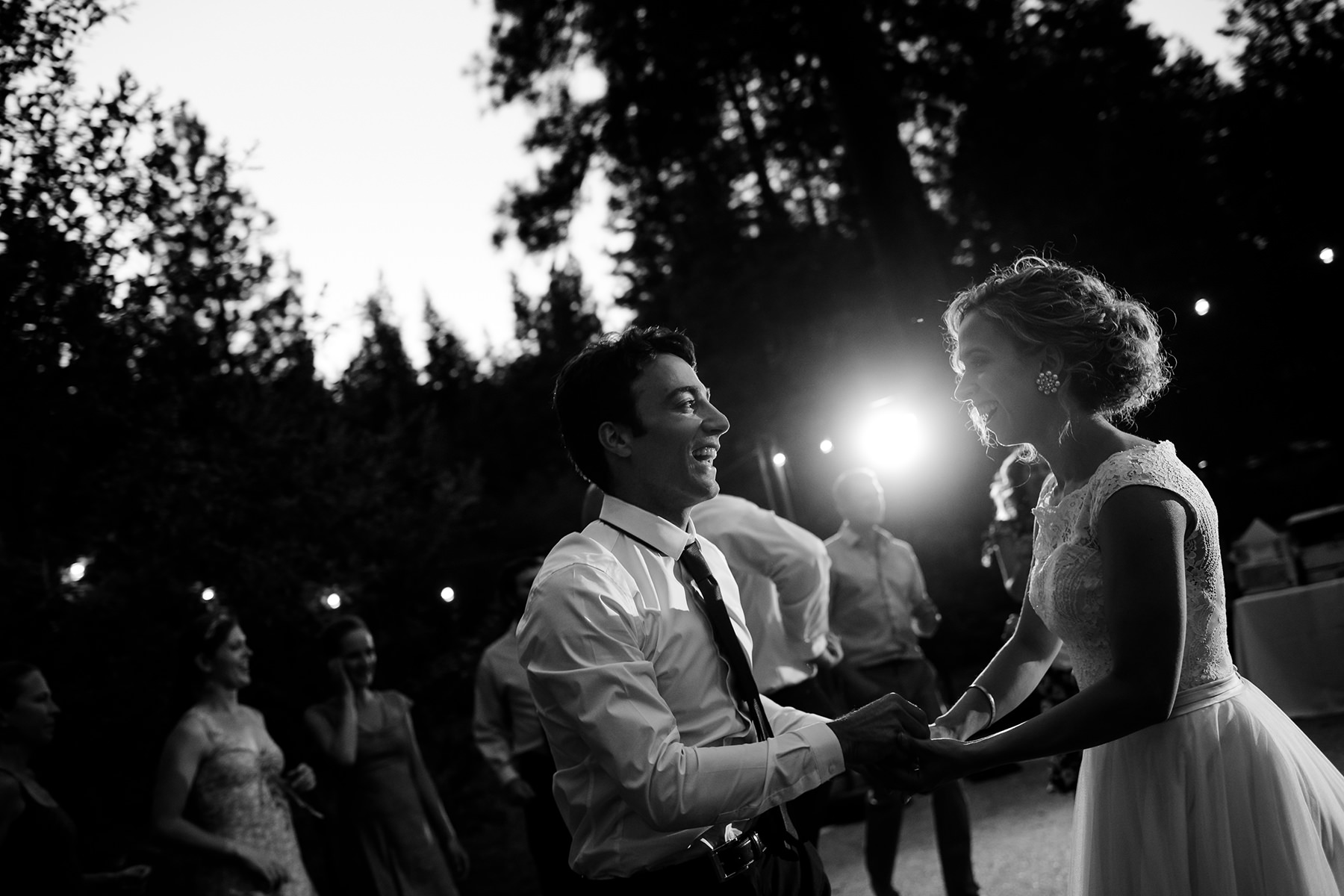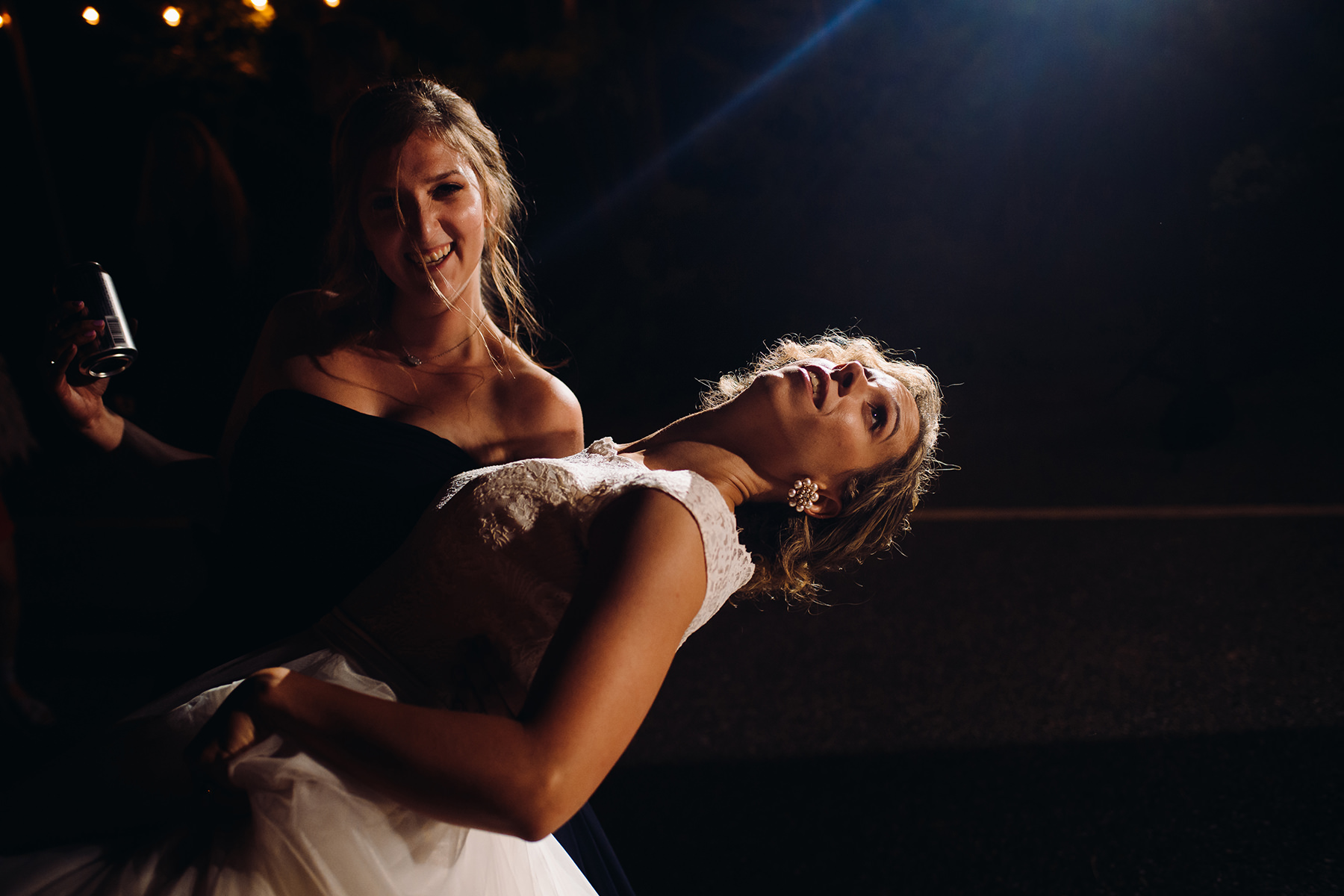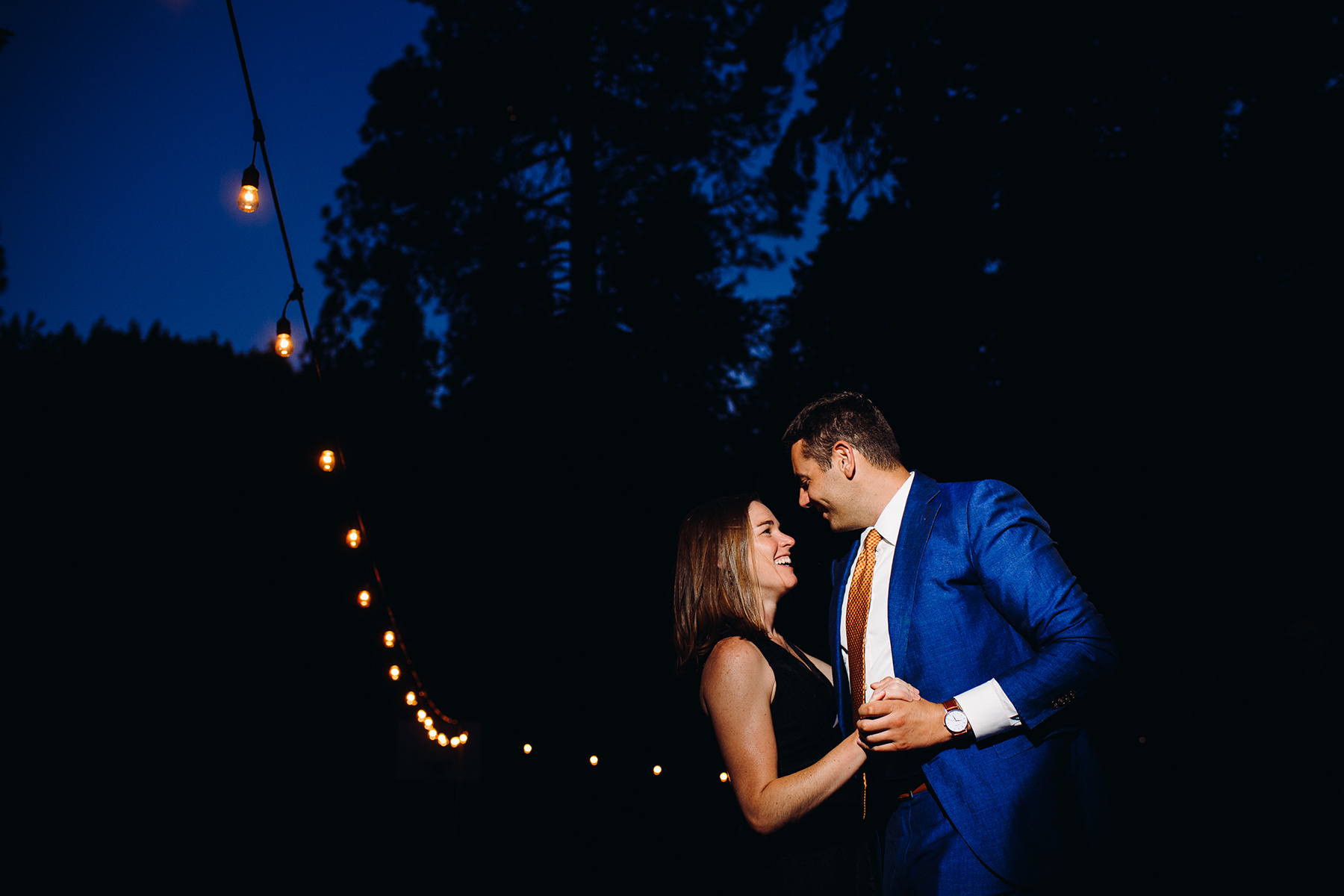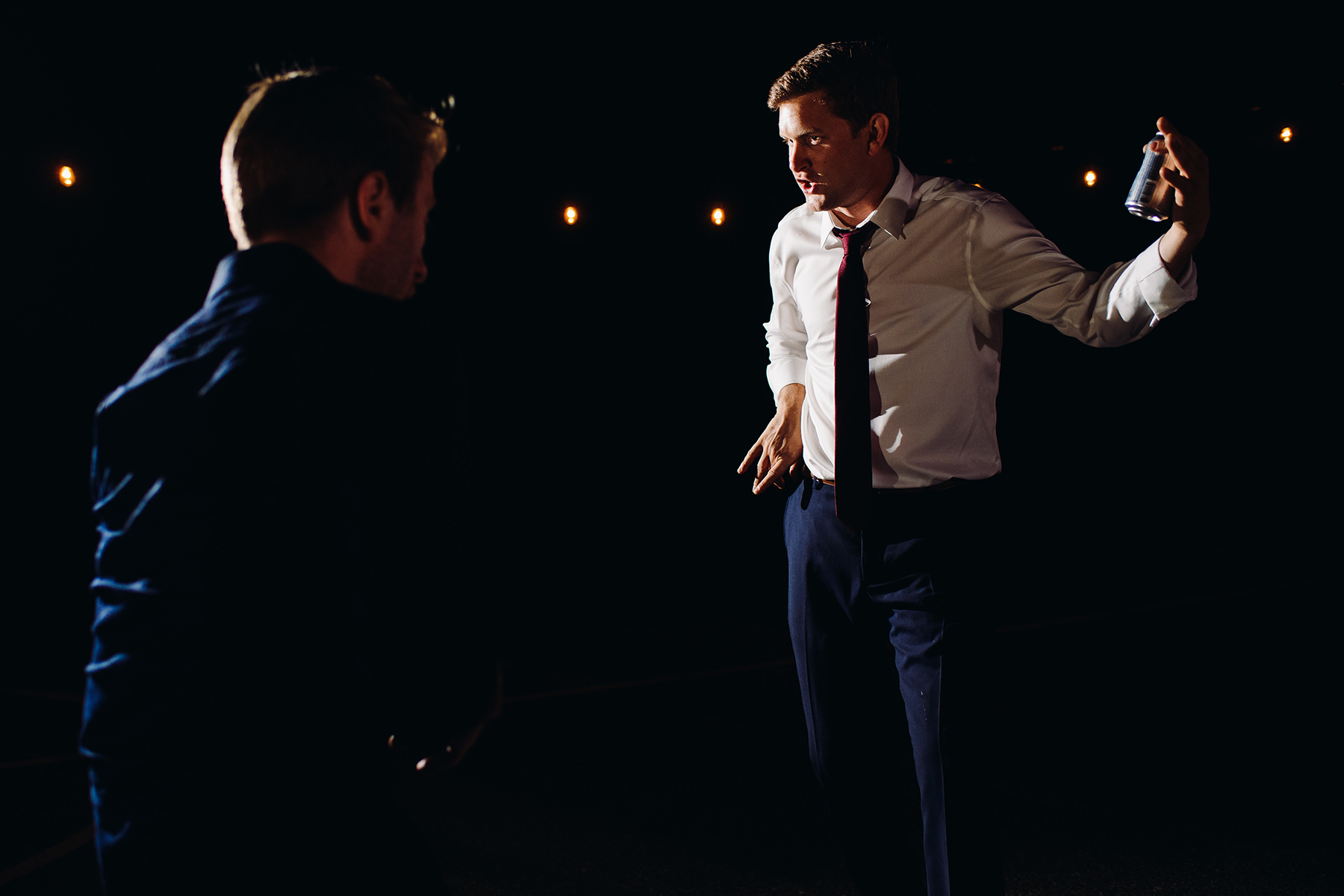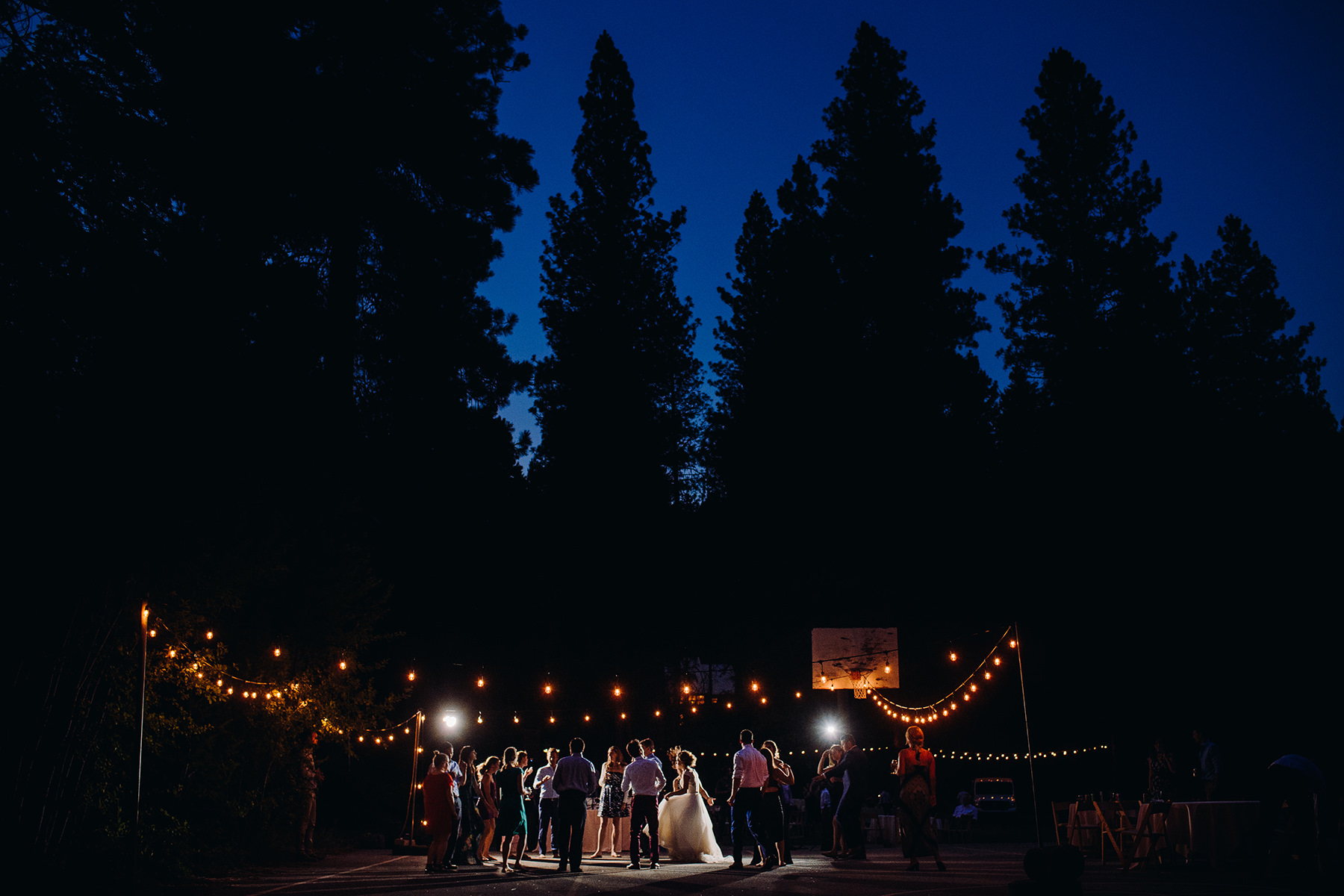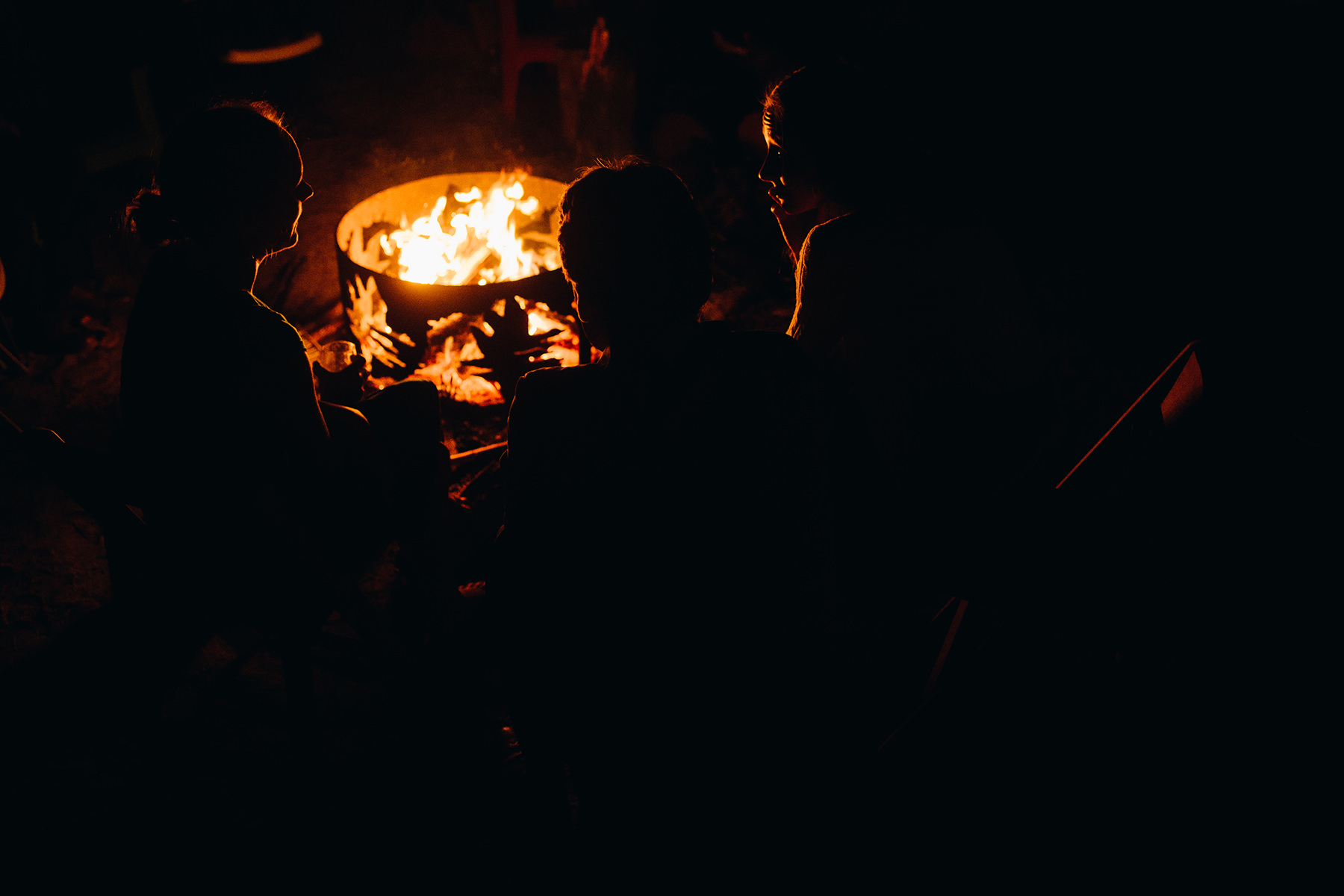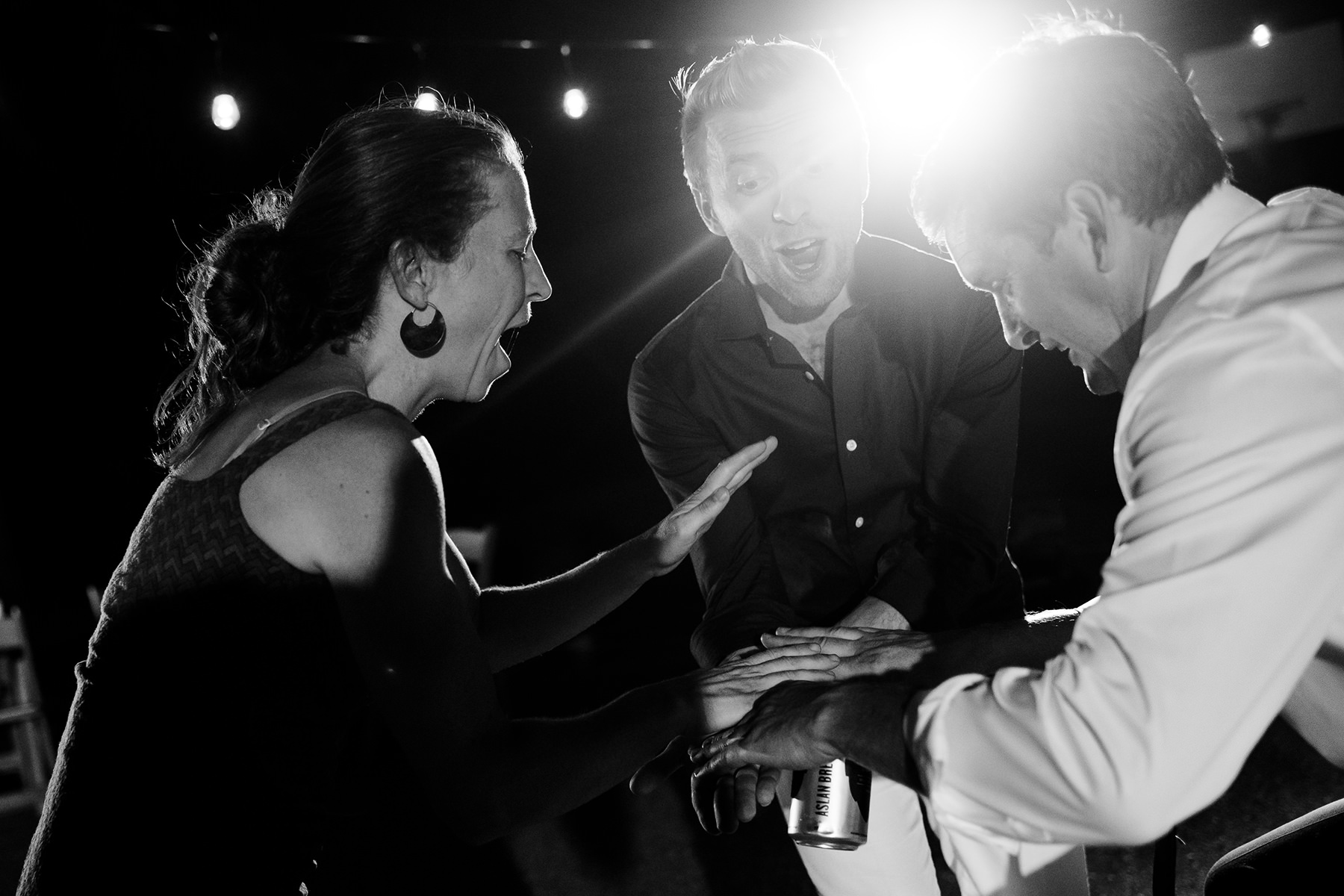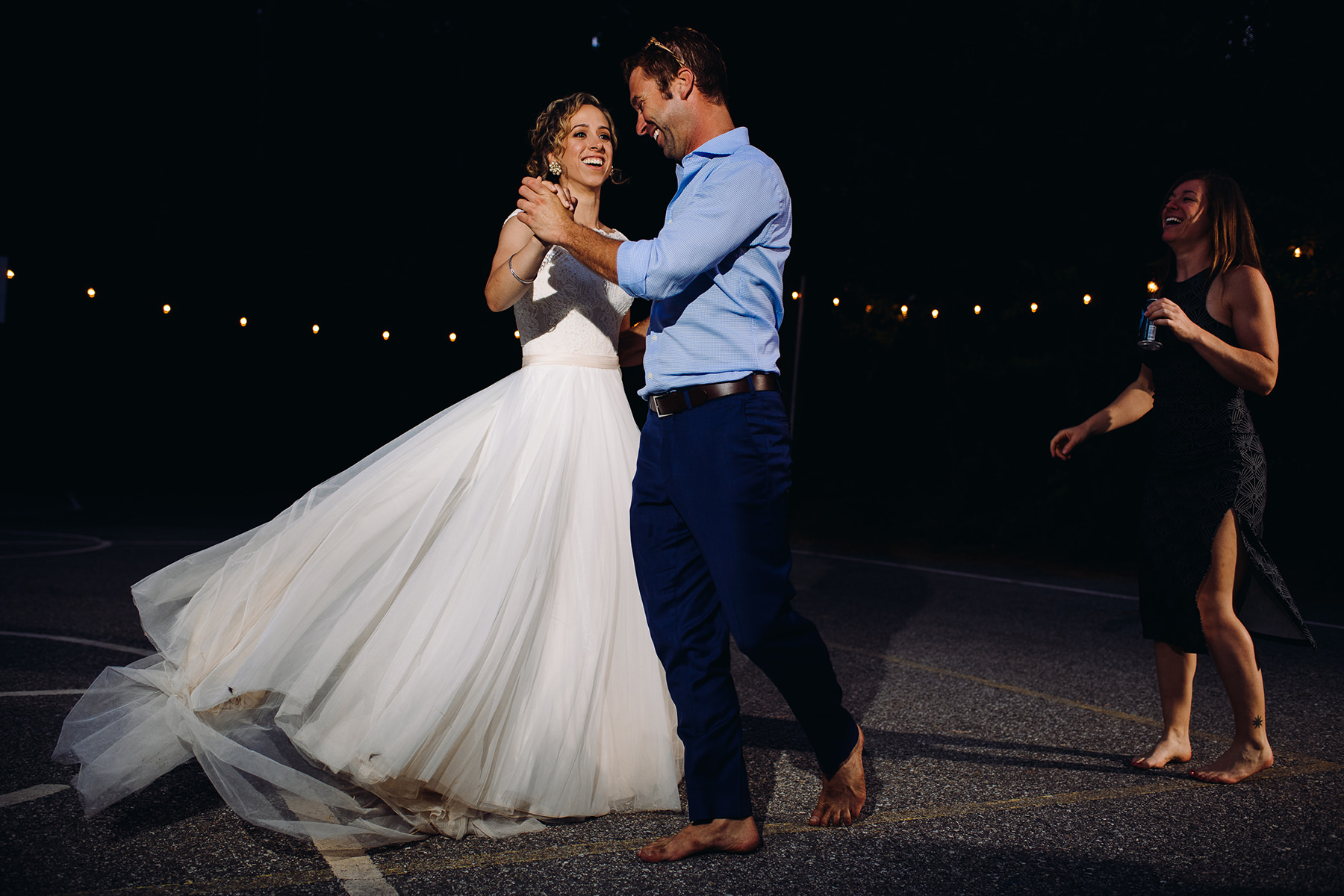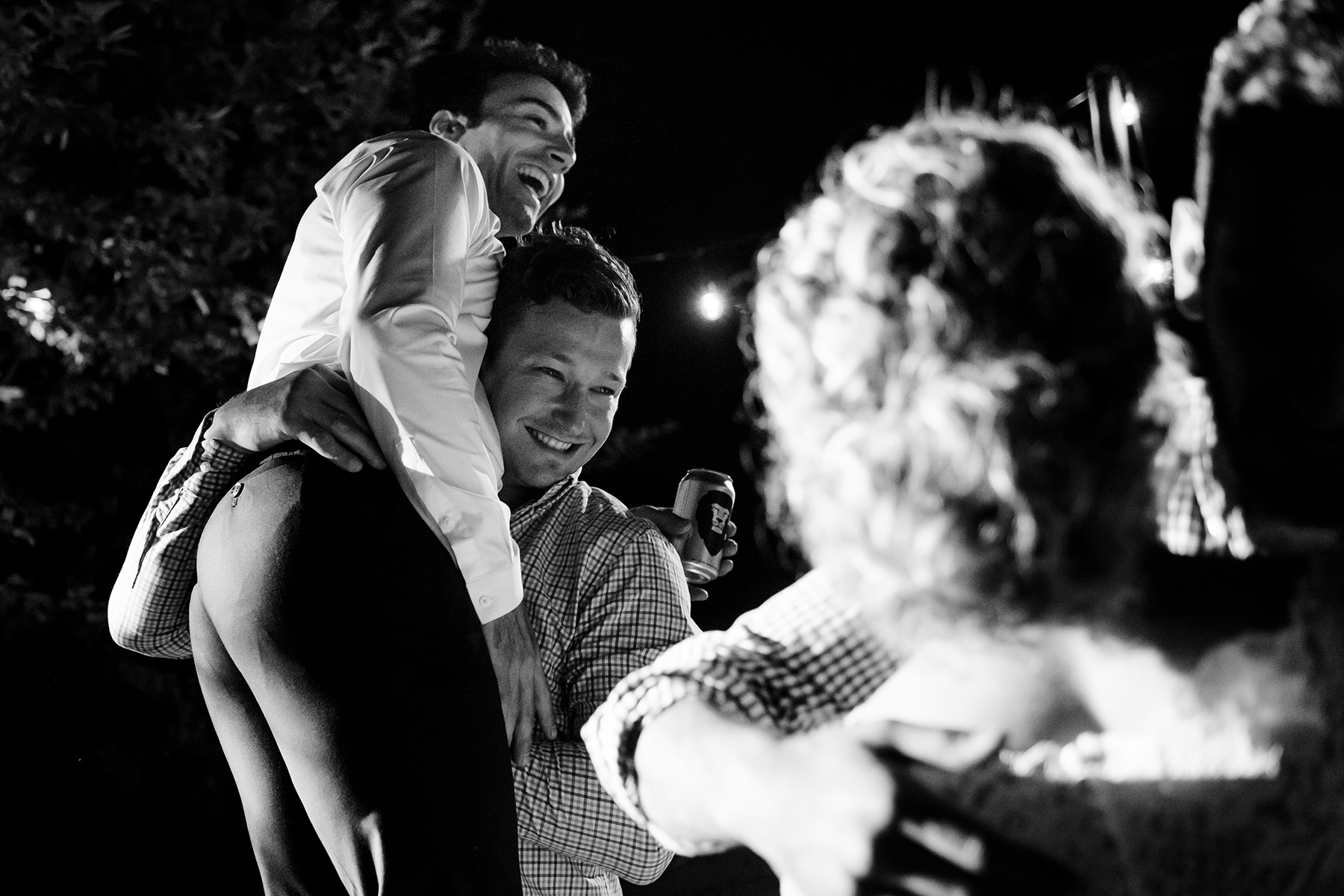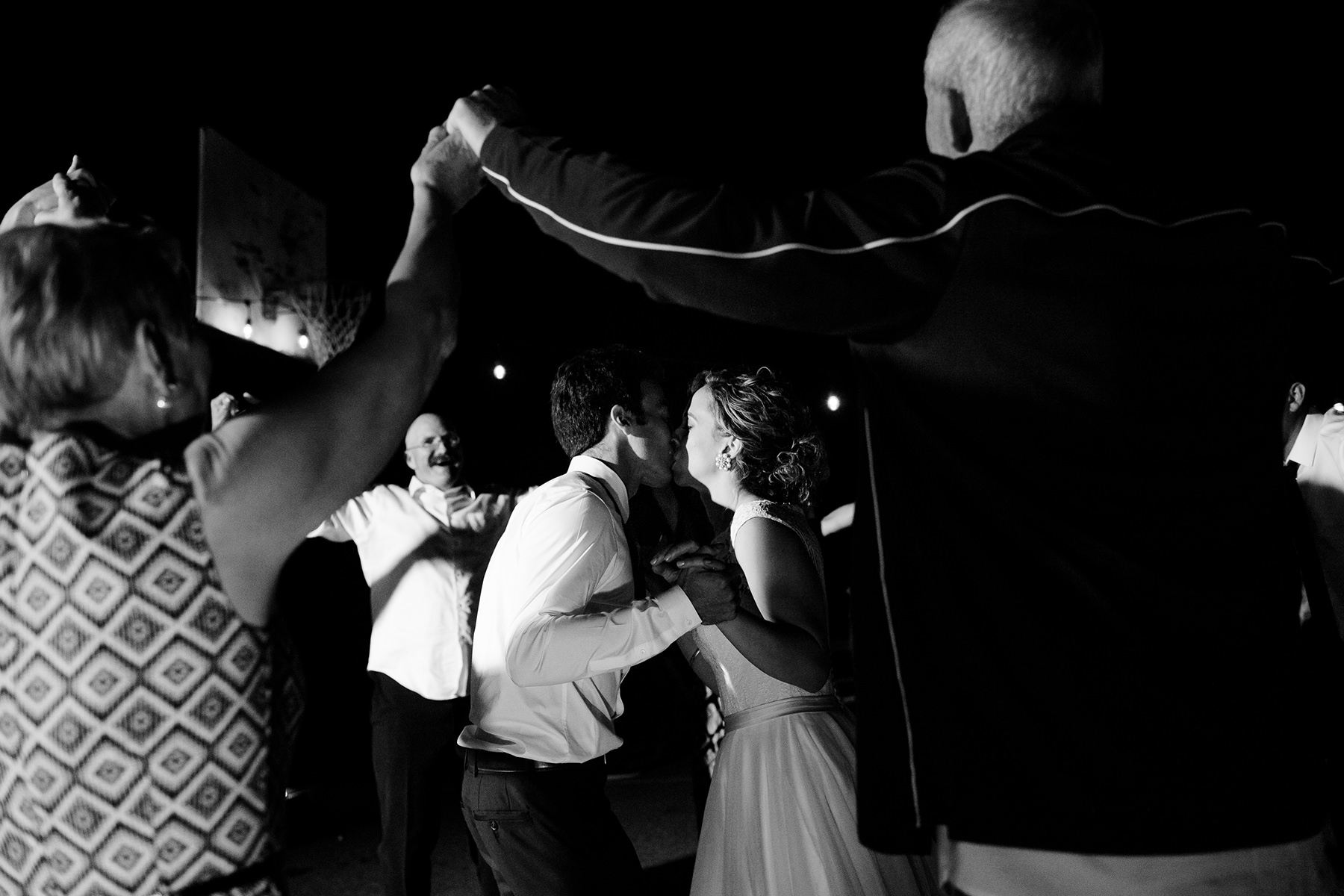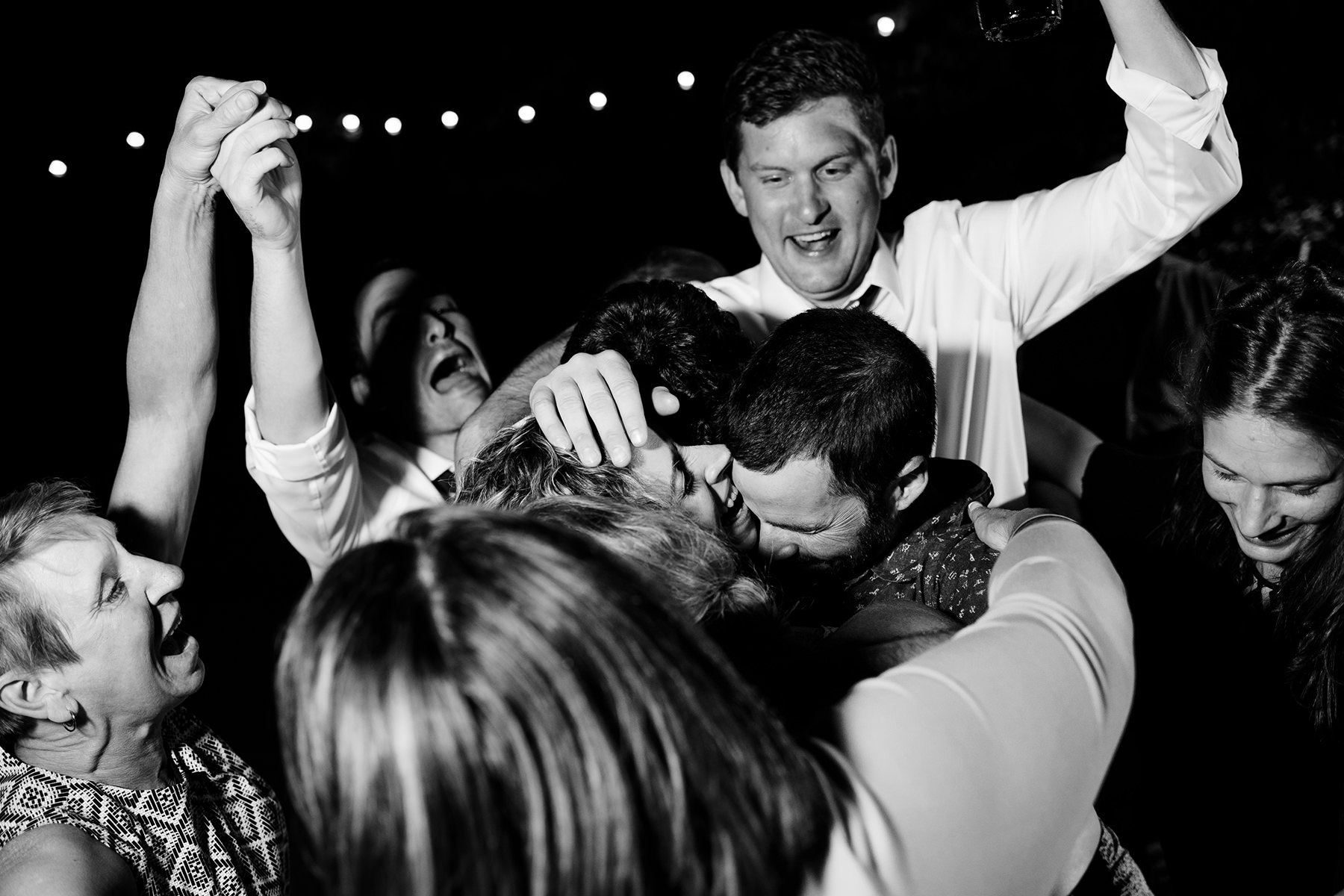 All Photos By Seattle and Destination Wedding Photographer Logan Westom