Sarah & John's Trinity Tree Farm wedding photos show the perfect mix of activities and celebration. From the food served, to the custom paint job of the yard games, and even the appearance of John's dog, this wedding was delightful!
The weather in the morning was a little iffy. Dark and heavy looking clouds loomed above the Trinity Tree Farm, but they only pretended to rain for a few early hours. By ceremony time the only reminder of the gloomy morning weather were a couple small rain puddles. The afternoon really warmed up – part due to the sun breaking through the could, and part due to the love you could feel during the ceremony.
One of the unique guests, a four-legged friend attending the wedding was John's dog Lucy. A beautiful and extremely well behaved black lab. She enjoyed stealing the lime light during a few portraits and again at dinner time. Everywhere John went, he was shadowed by his faithful companion (basically always within a good scratching distance).
For dinner, everyone was treated with the some of Sarah and John's favorite date night meals. The Grilled Cheese Experience food truck, we're not the average sandwich you would expect. Inspired by Jimi Hendrjx, "Purple Haze" had loads of bacon, avocado, cheese, and with of course a purple blackberry balsamic reduction. I could just about go for another one right now.
The great thing about a wedding at Trinity Tree Farm's wedding in the summer is that it has a little something for everyone. Some wild and carefree dancer hit the floor early in the evening, abundant yard games got competitive fast, and sweet s'mores were enjoyed all night long. The corn hole boards that were created for their wedding had the logo of both of their favorite individual baseball teams. I hope you enjoy their Trinity Tree Farm wedding photos from this fun-filled day.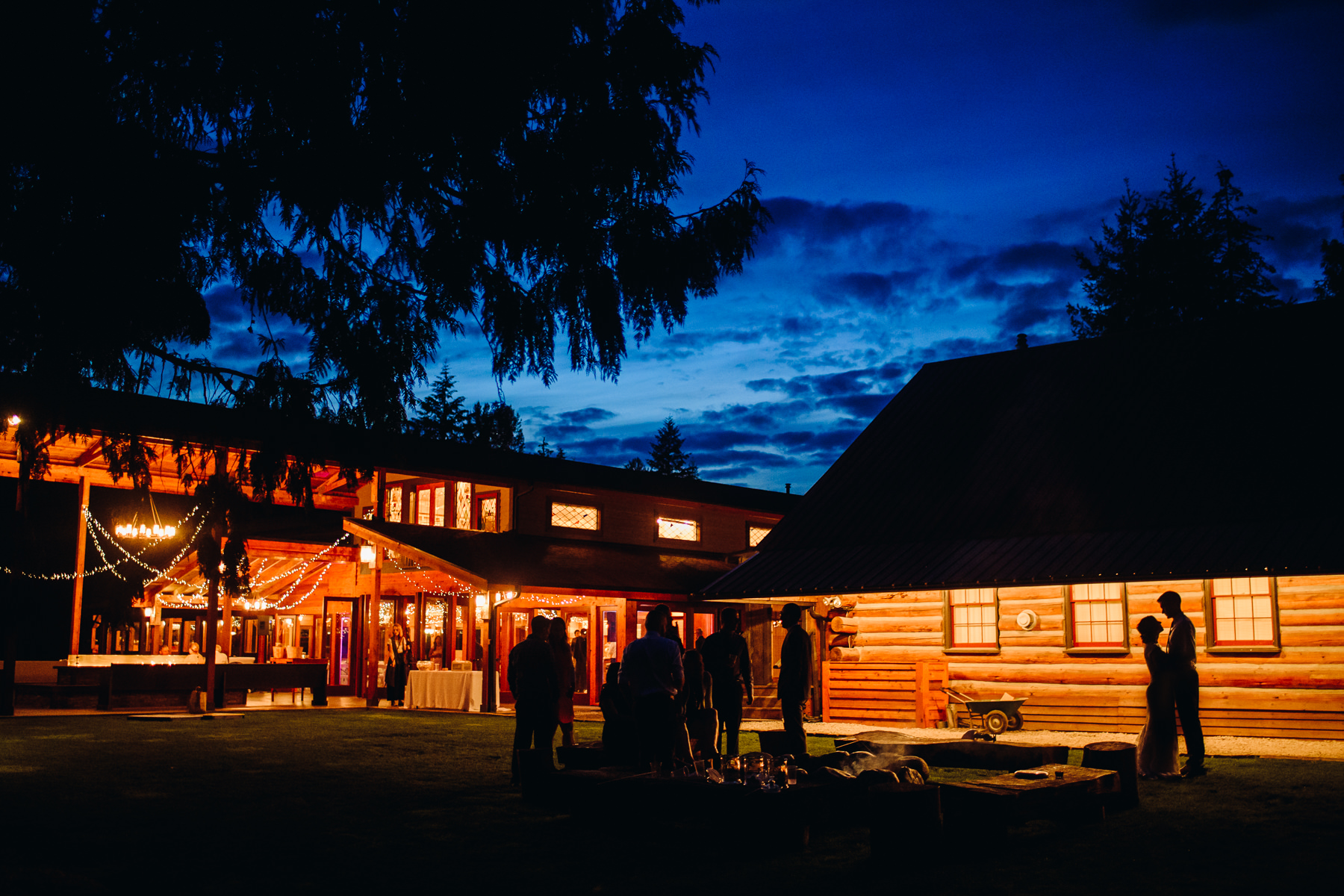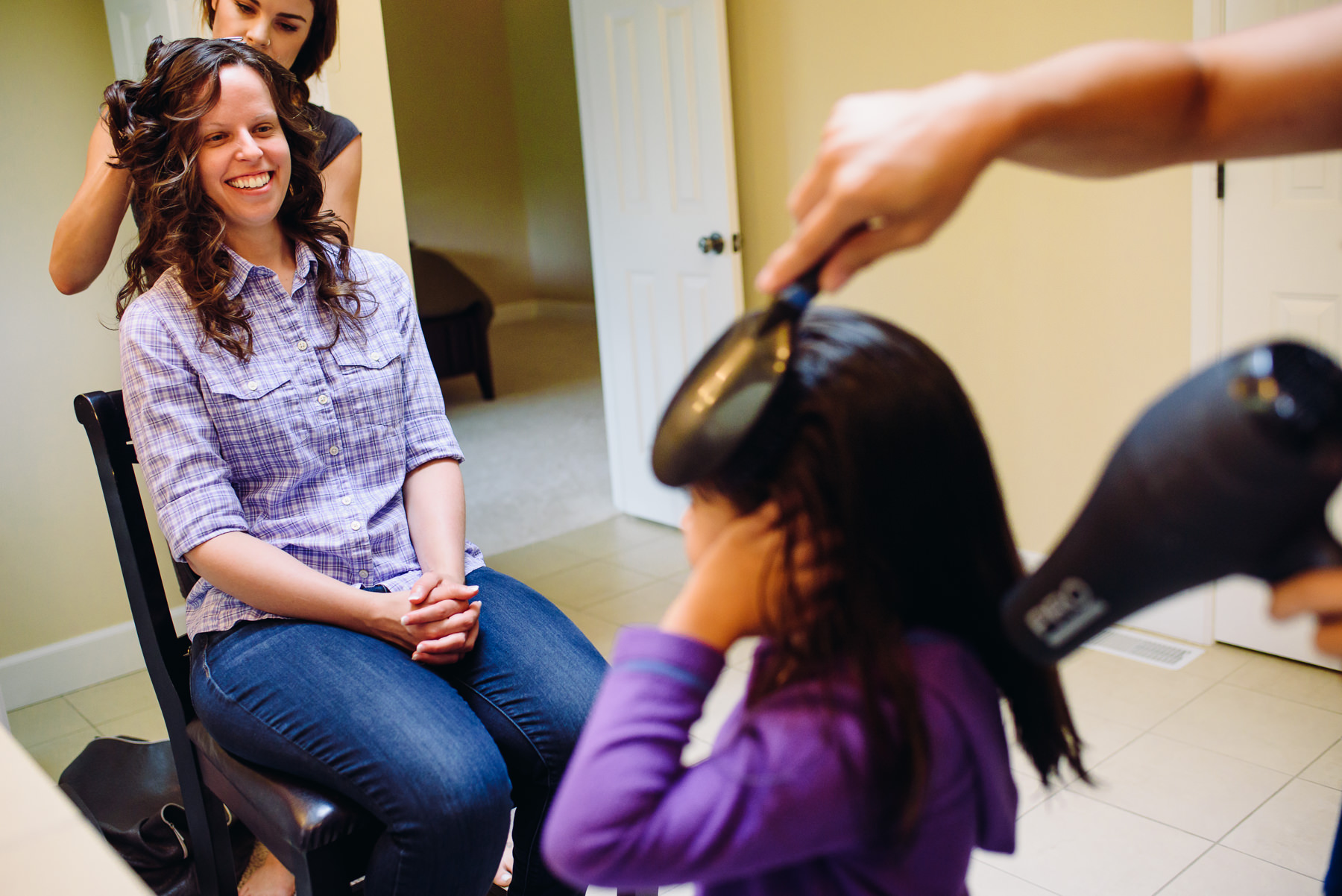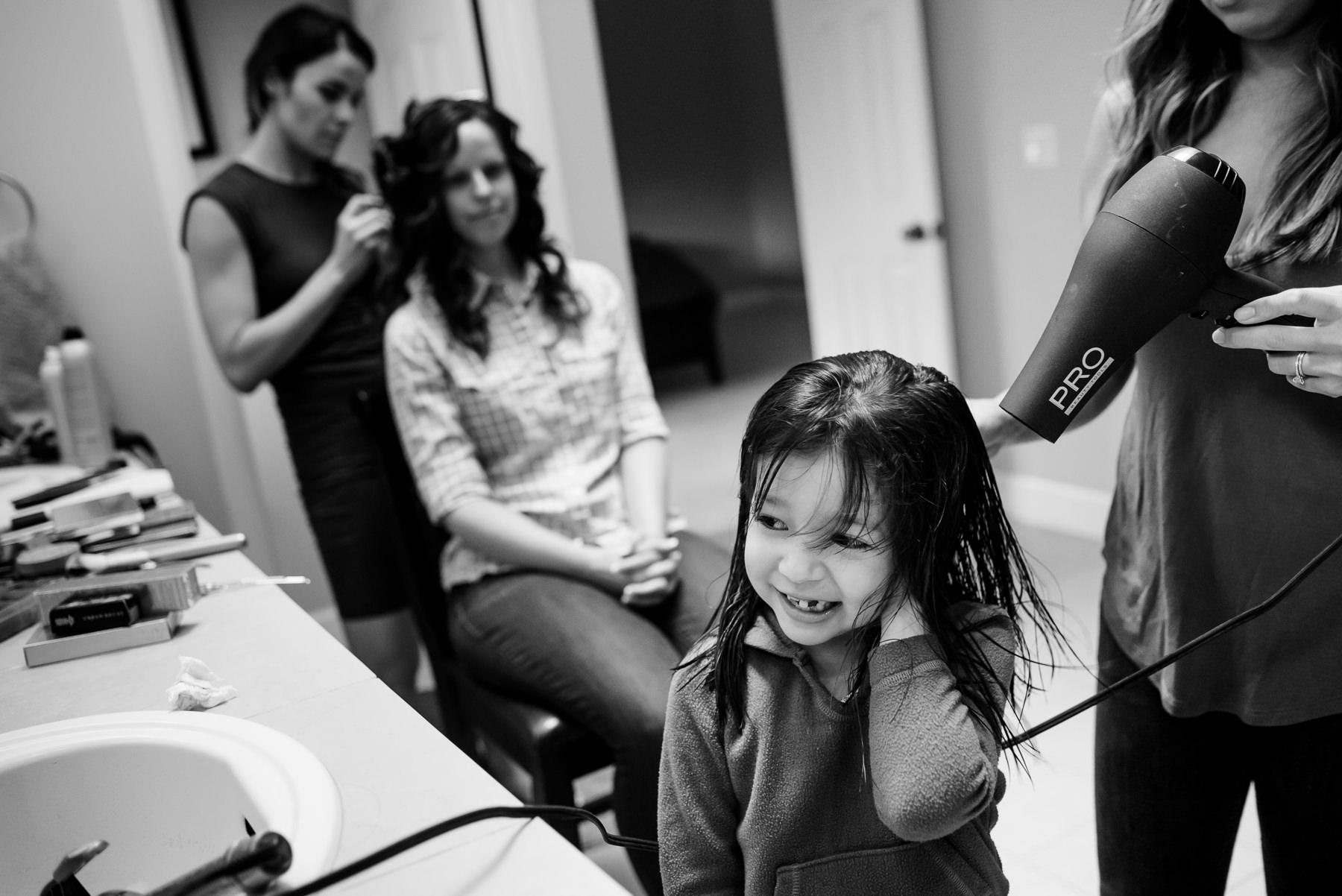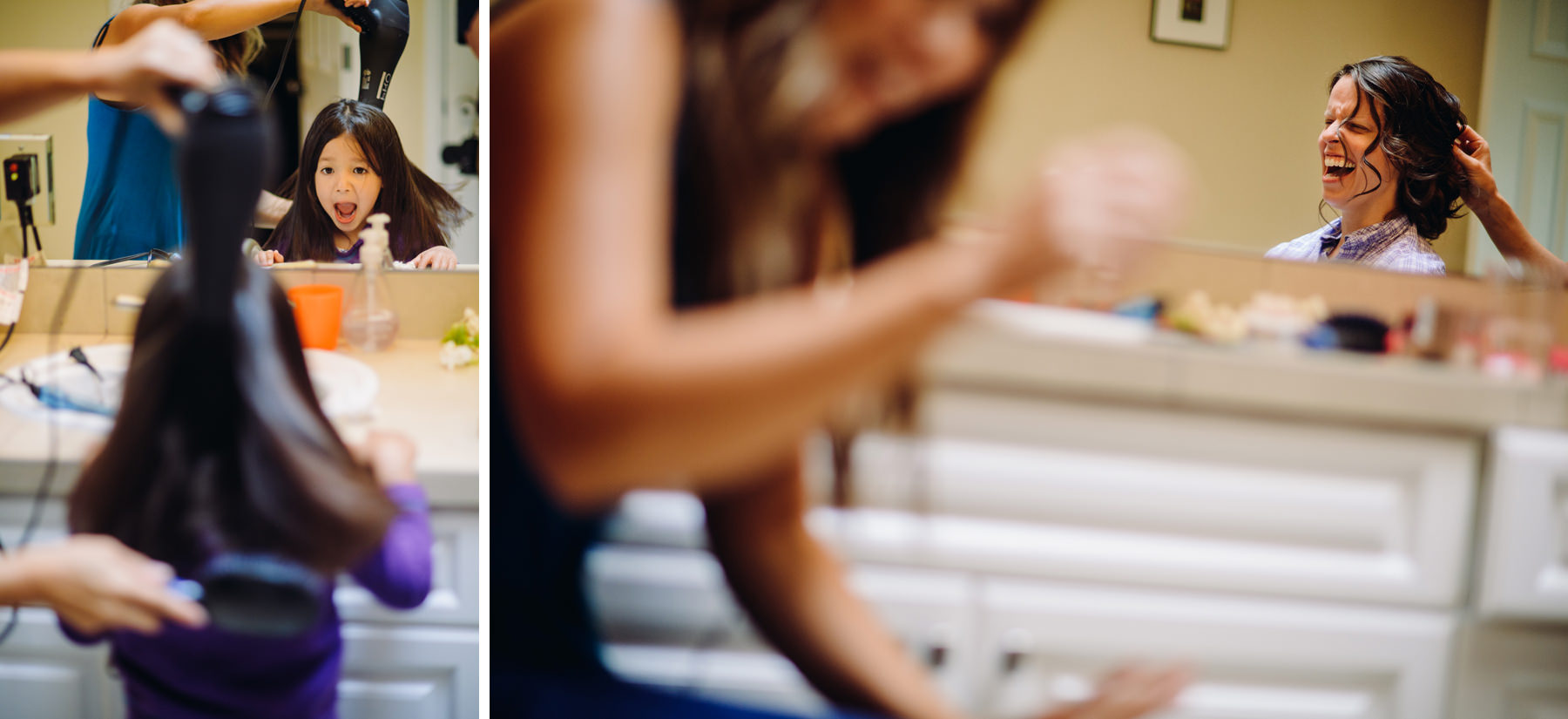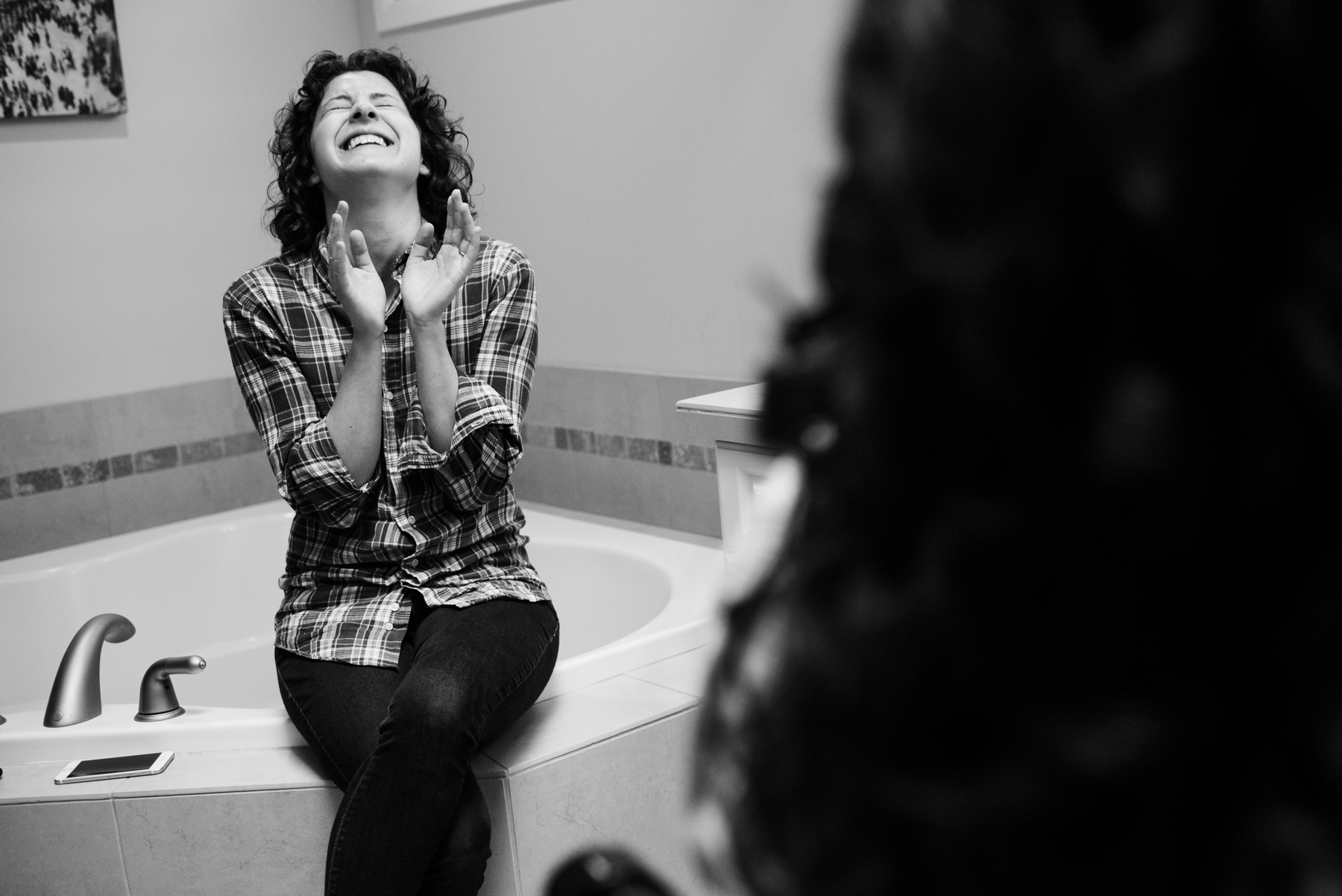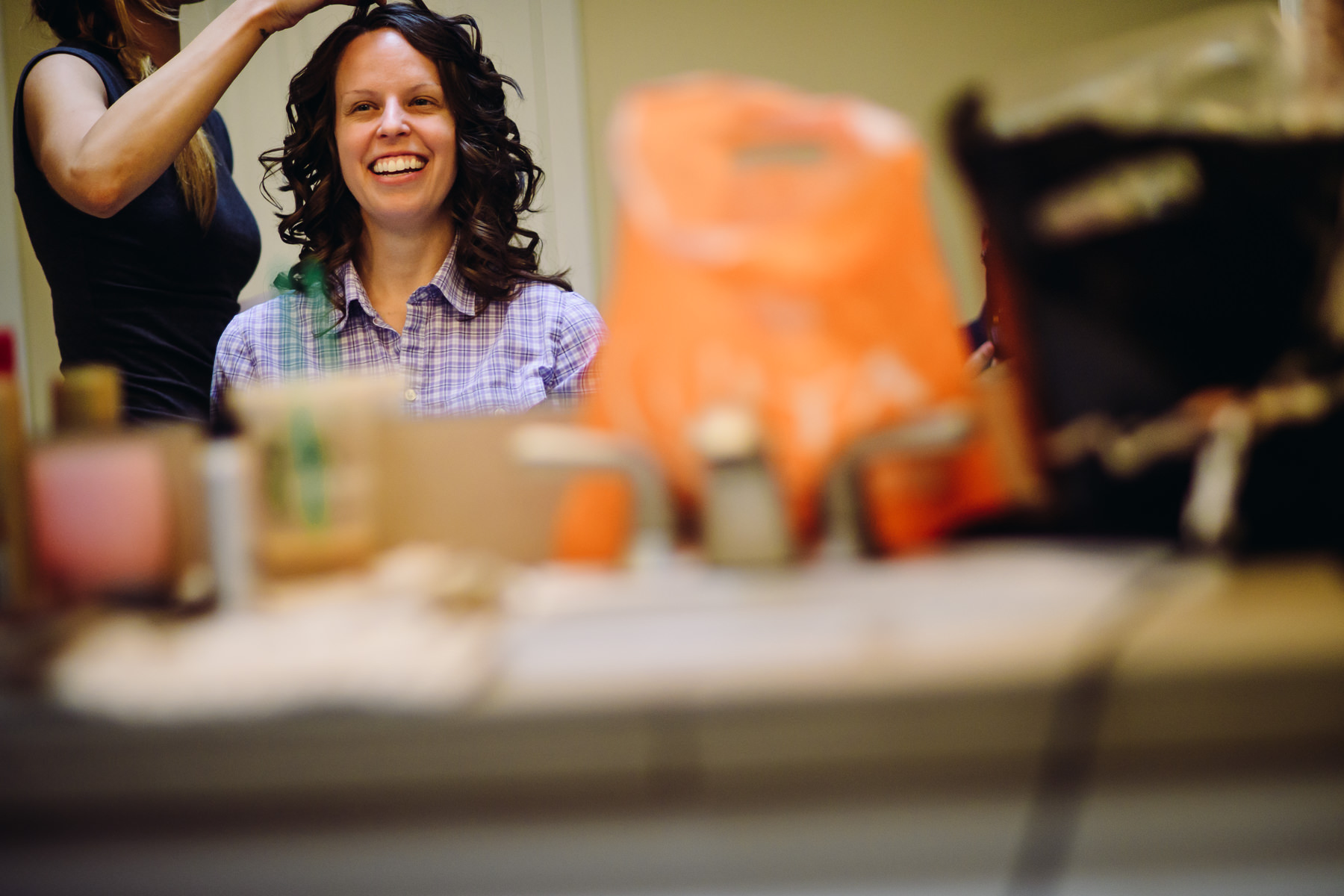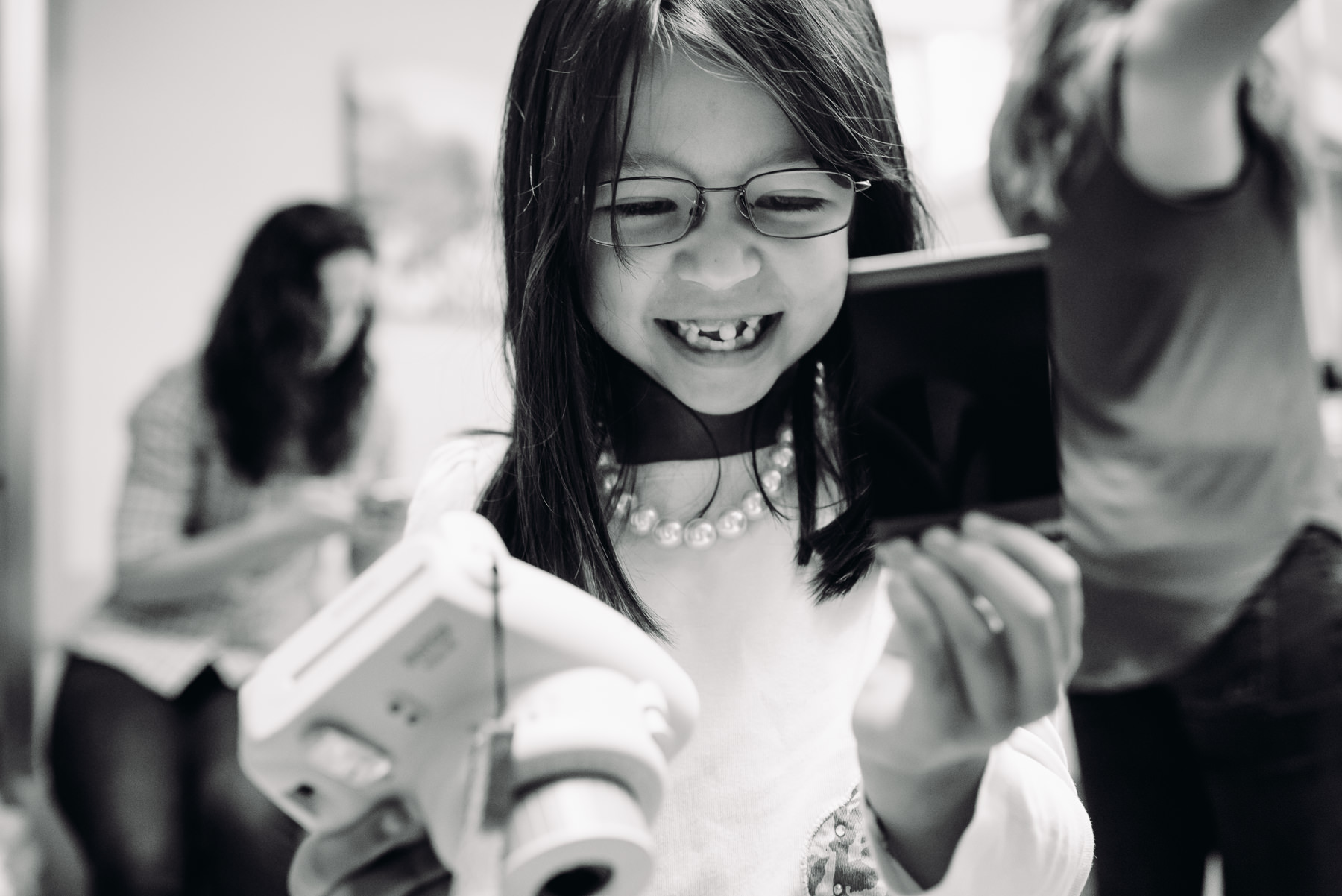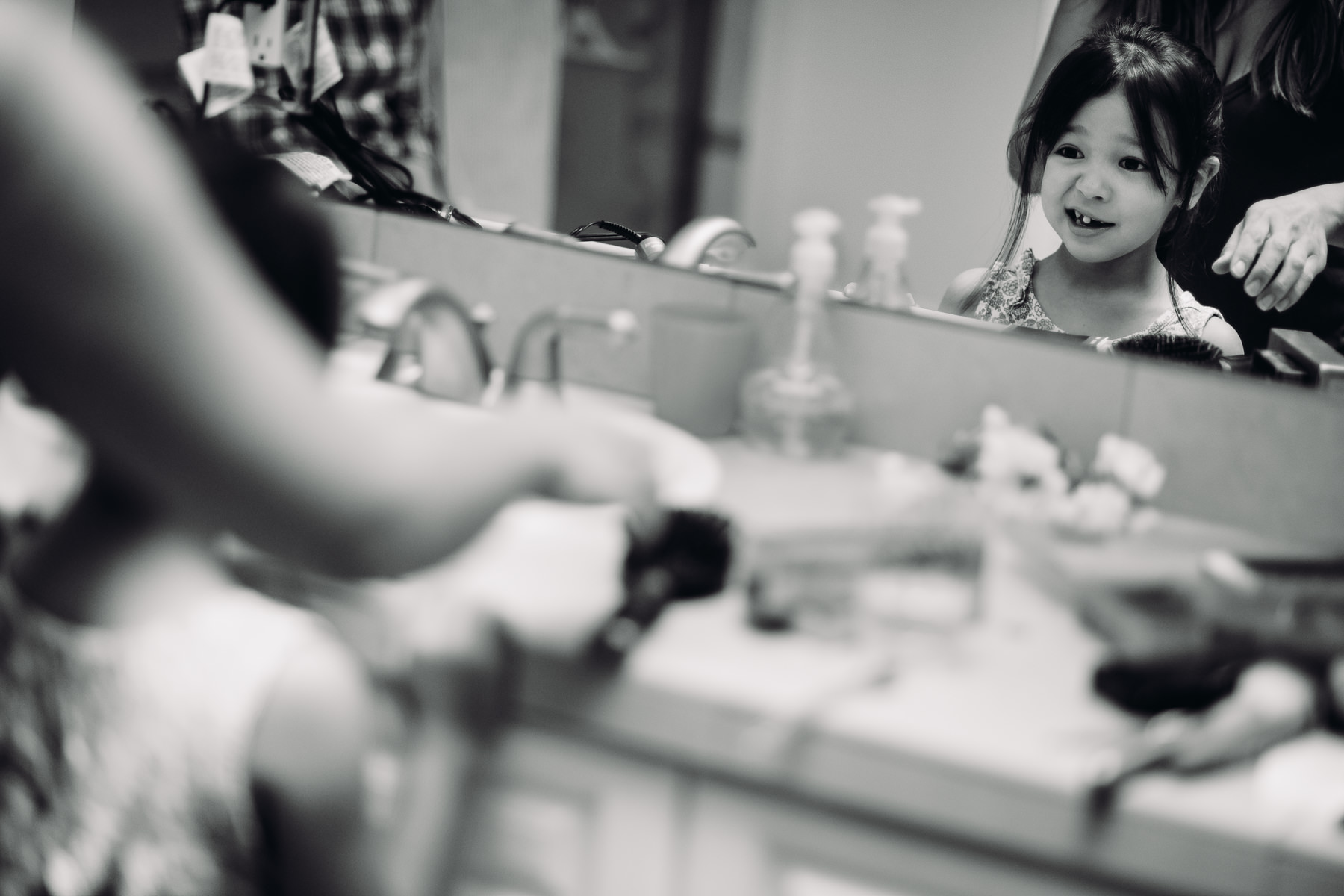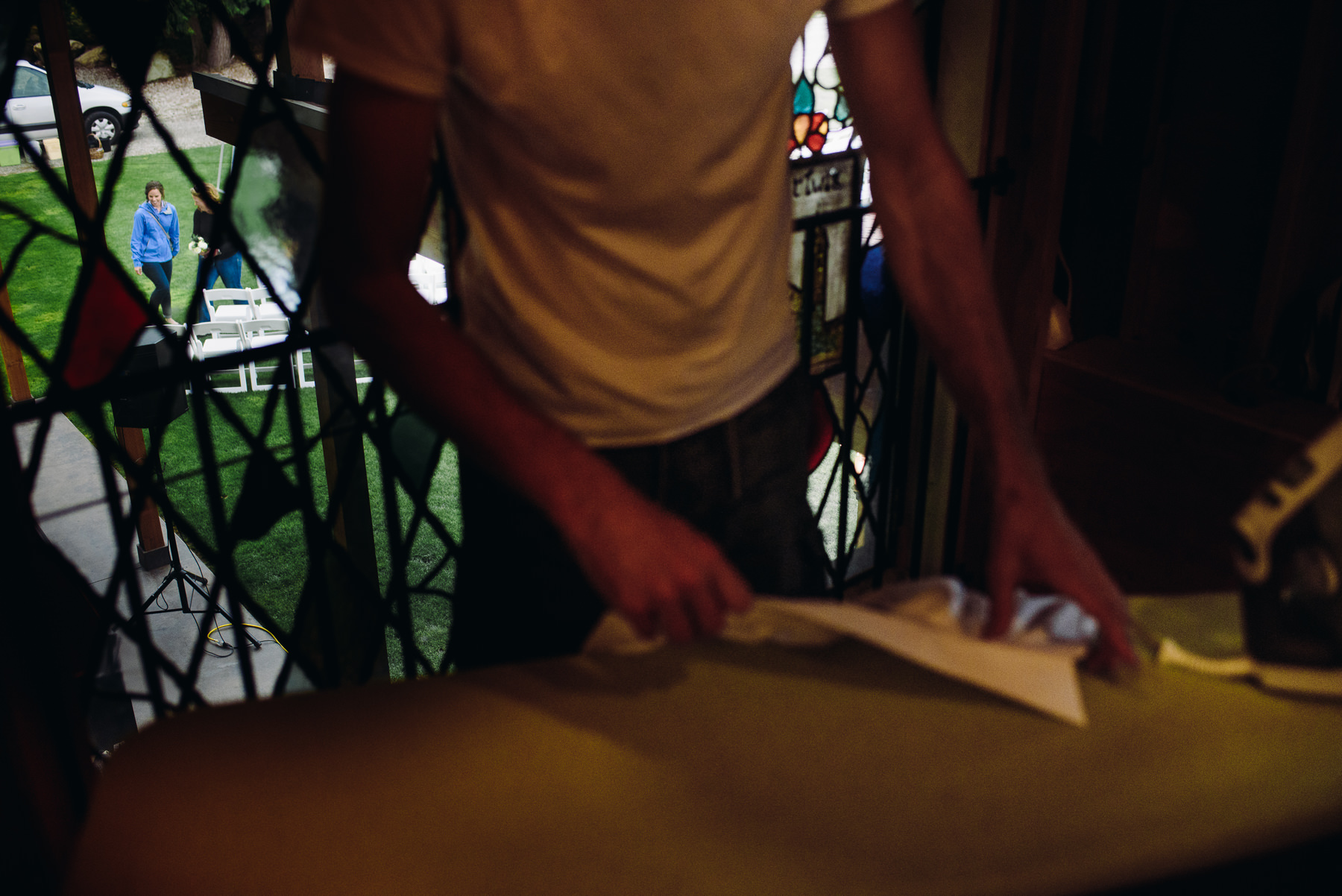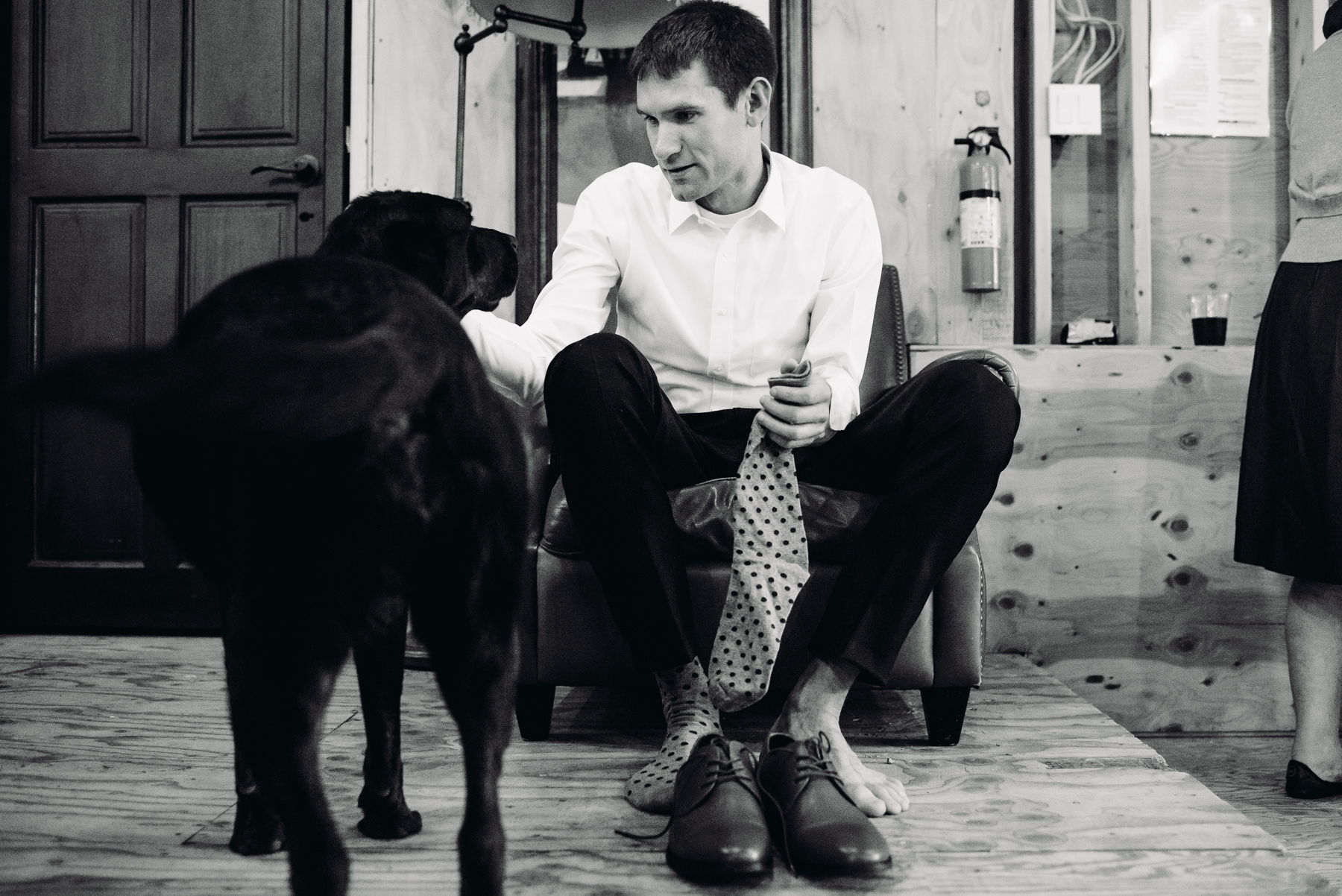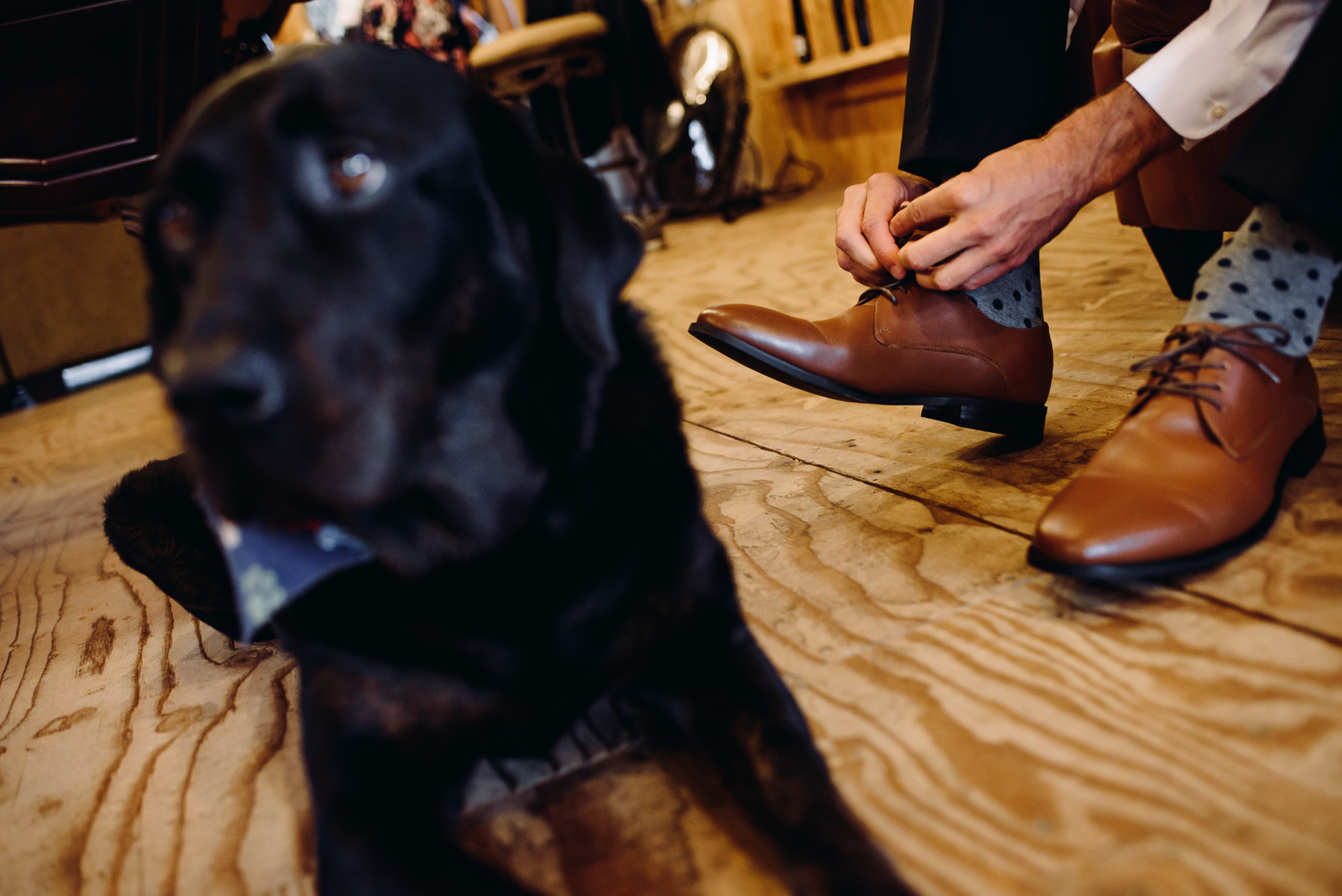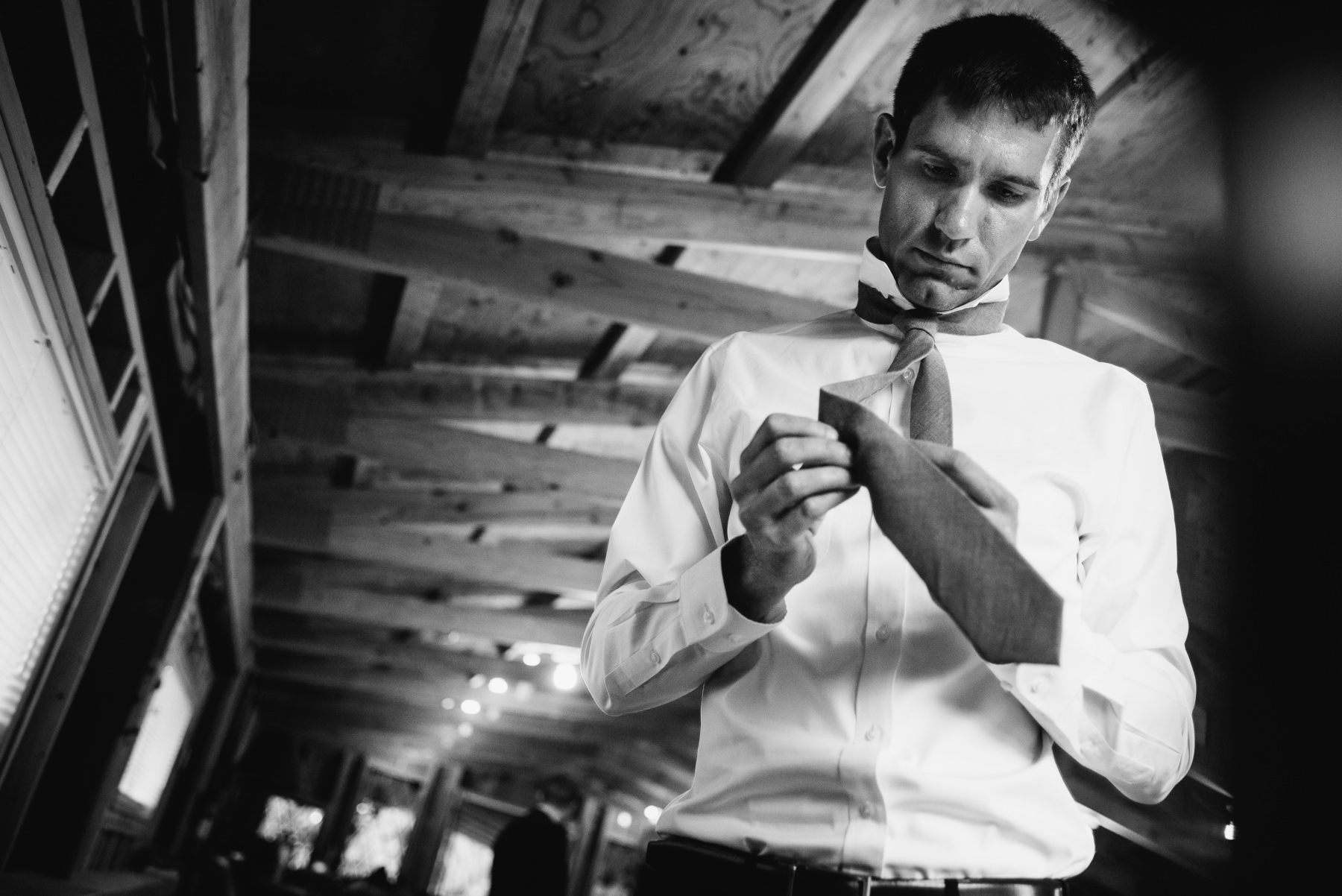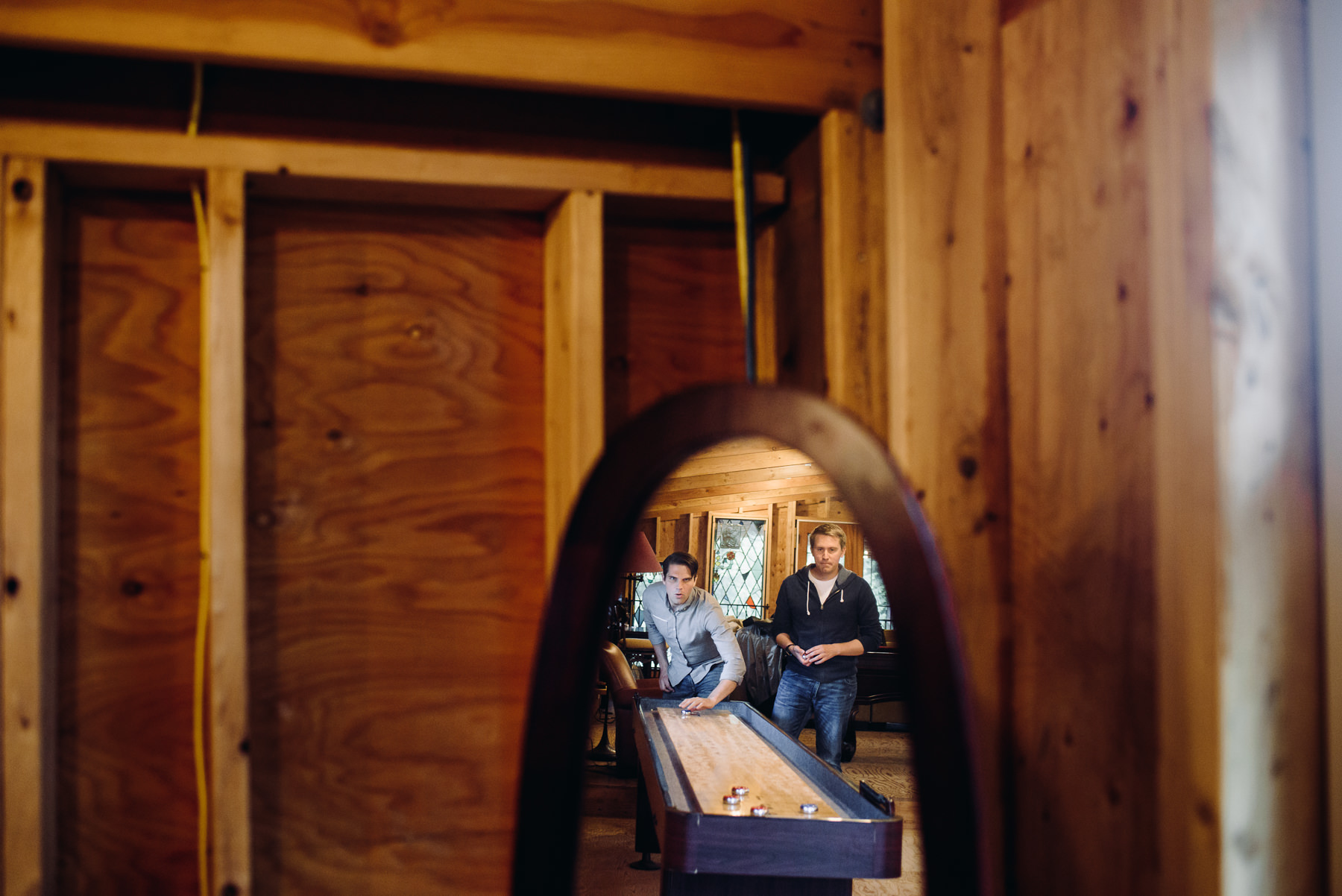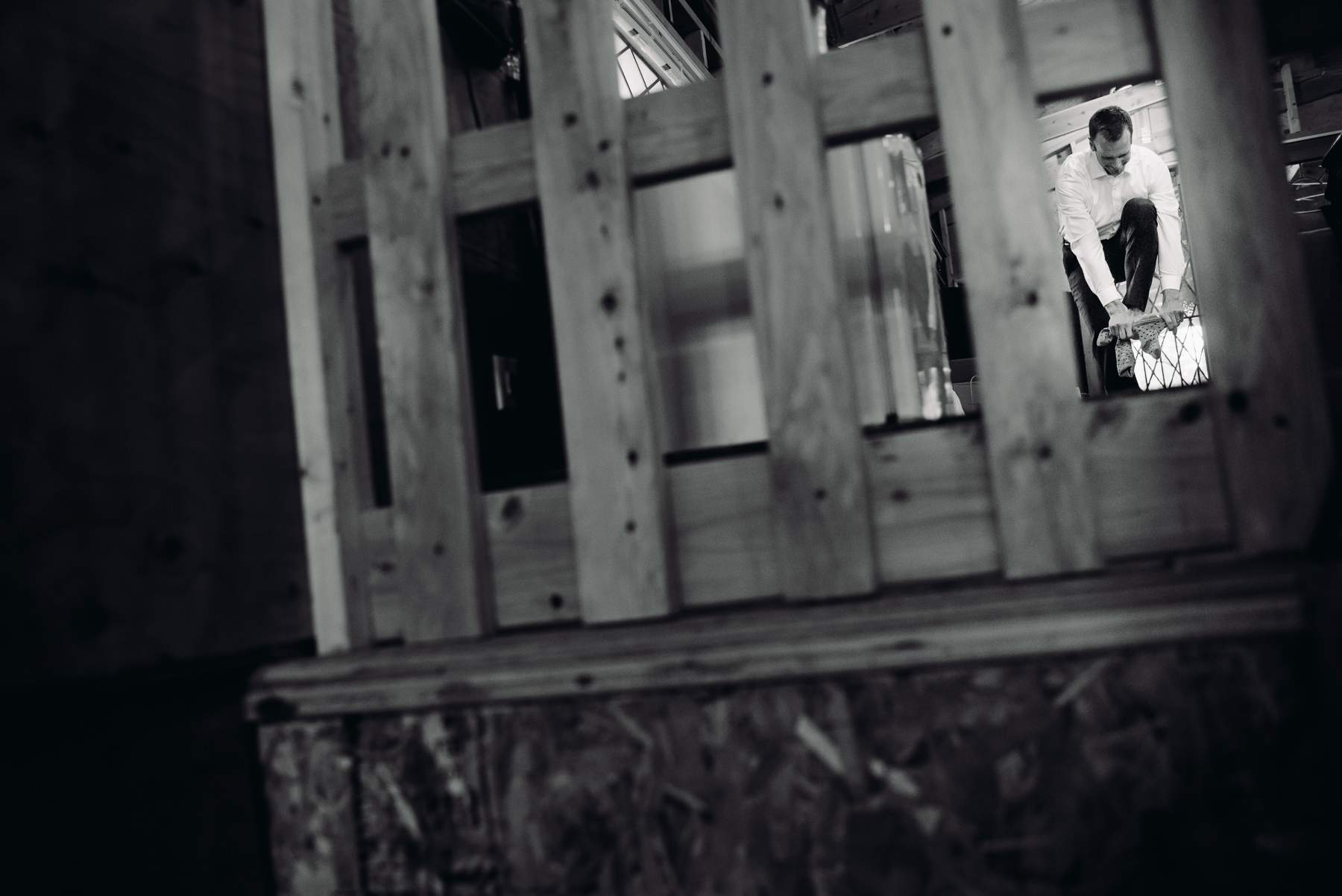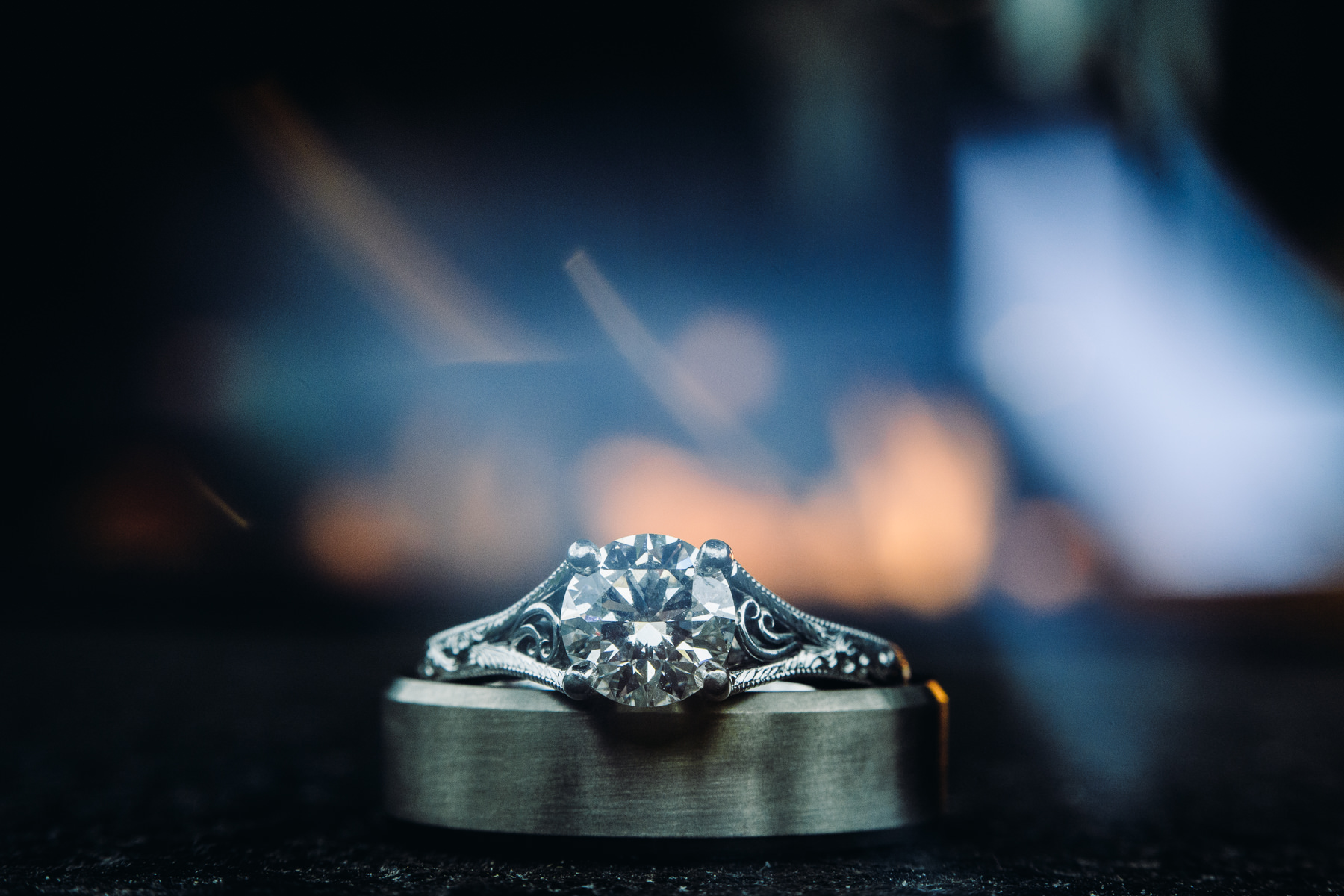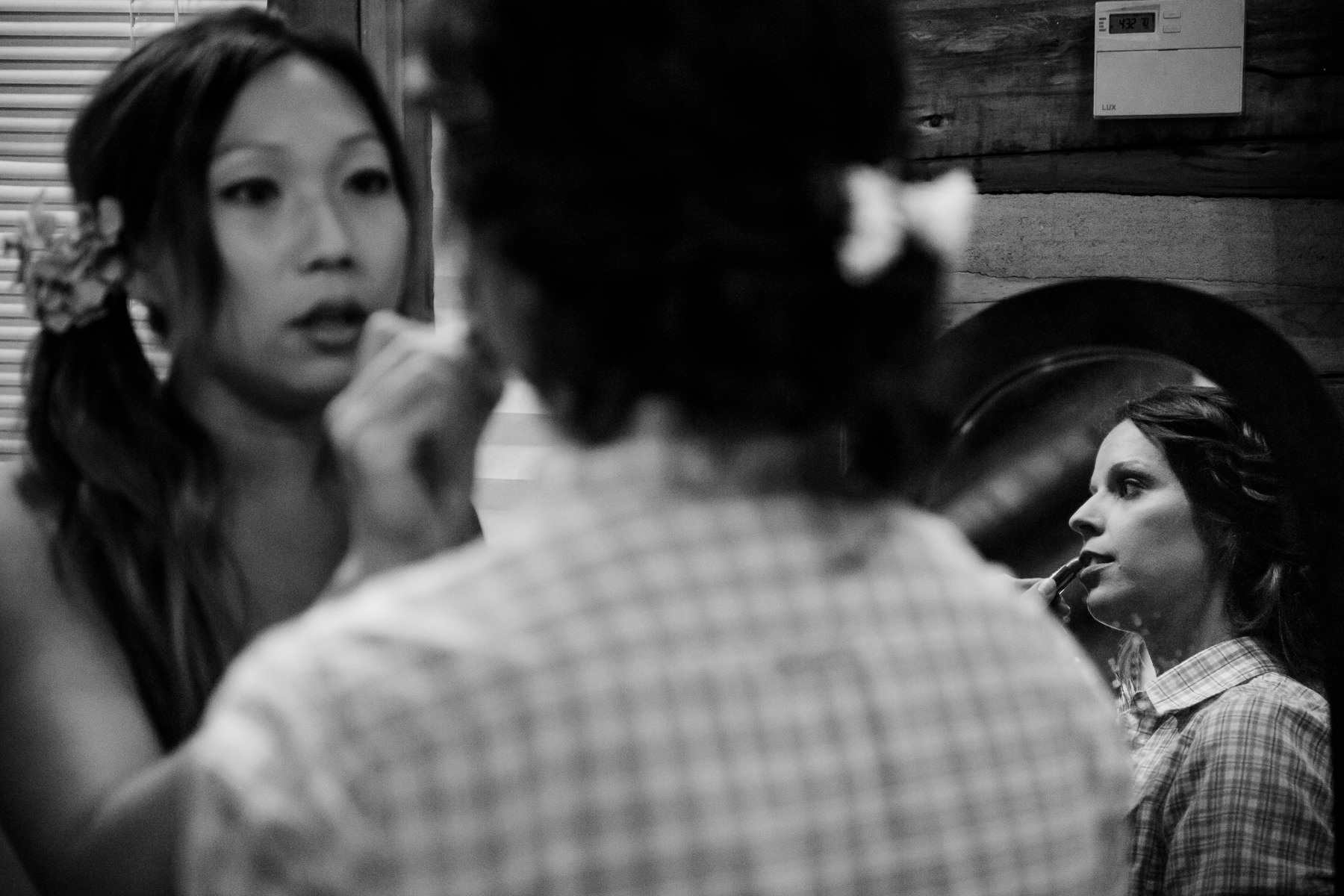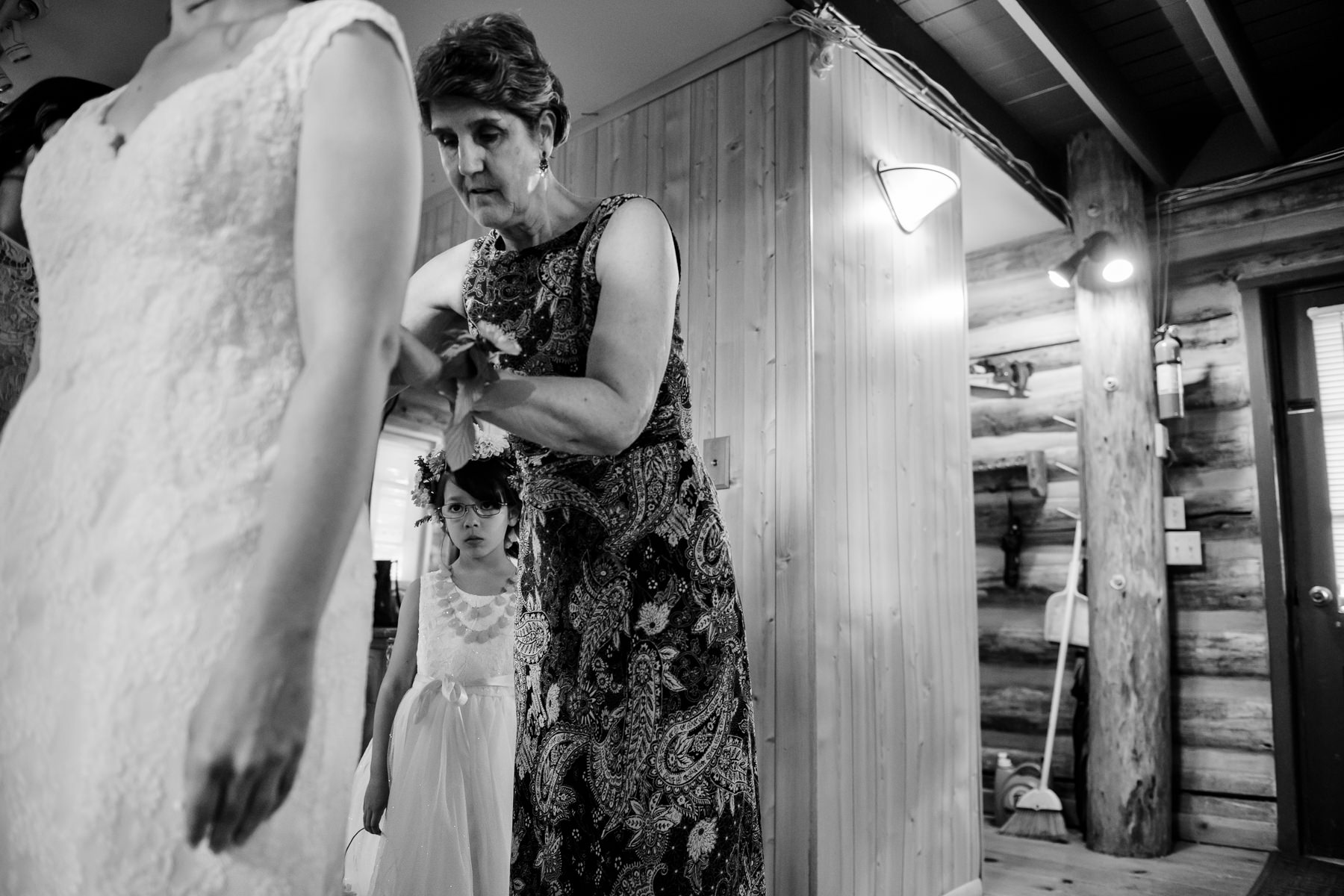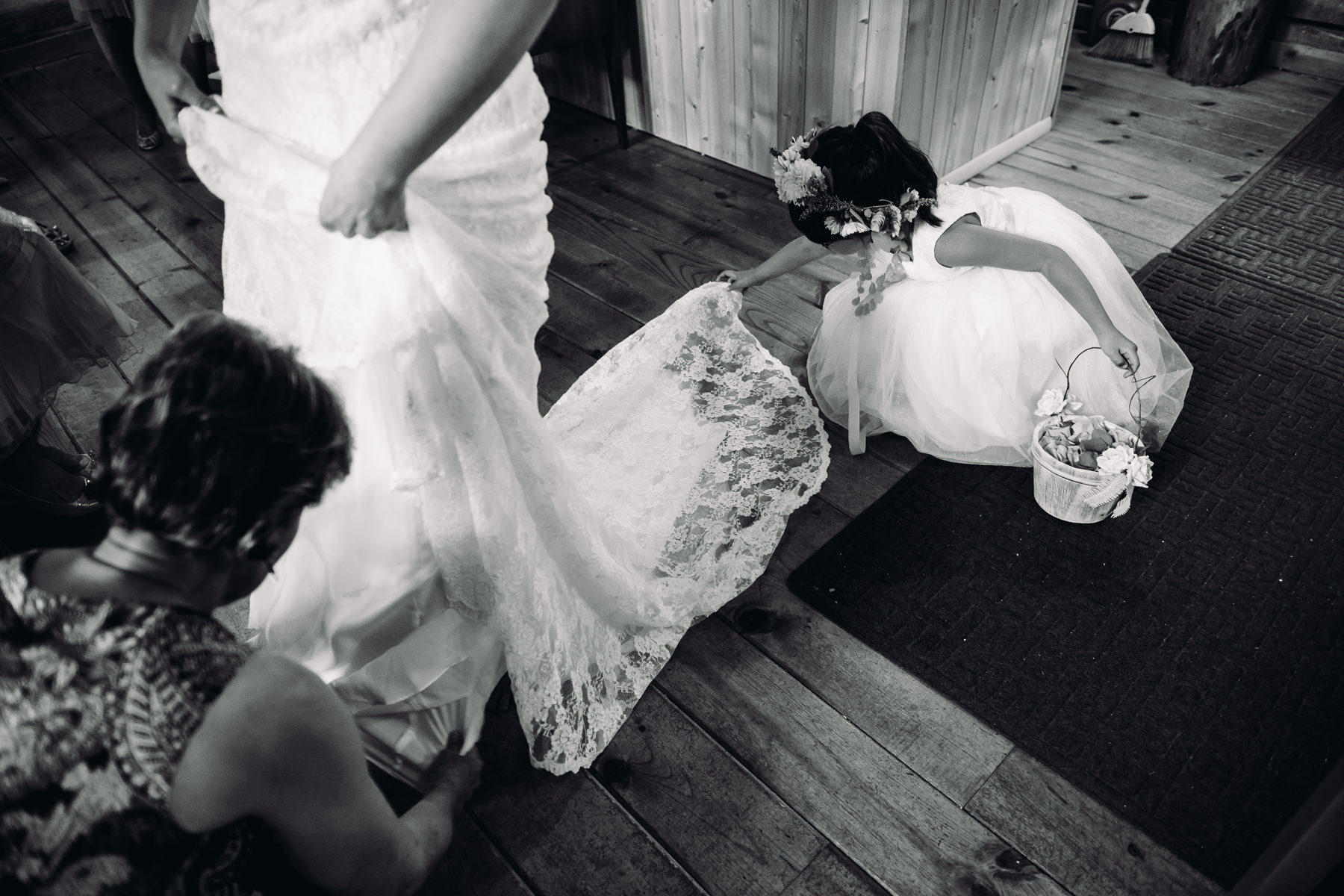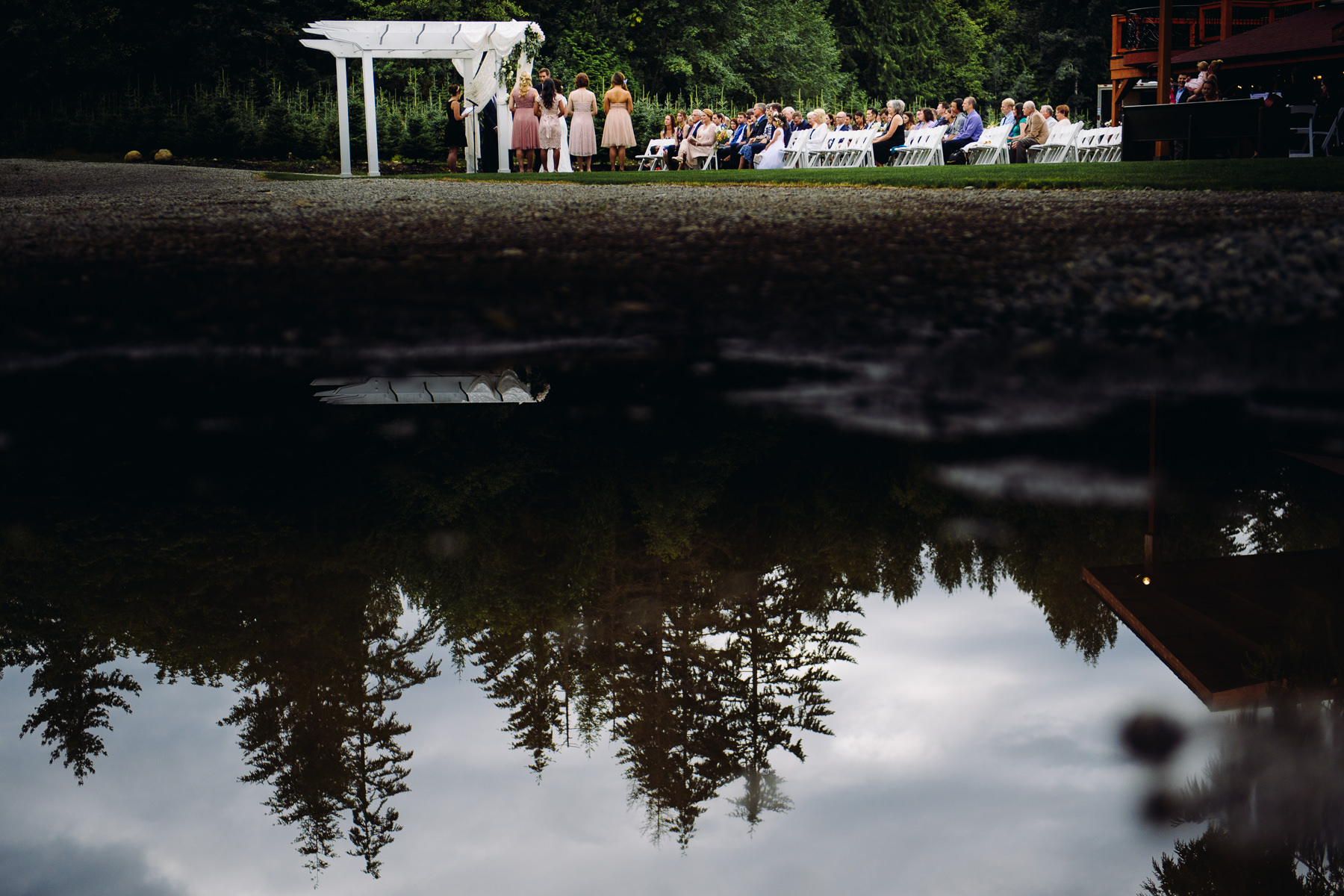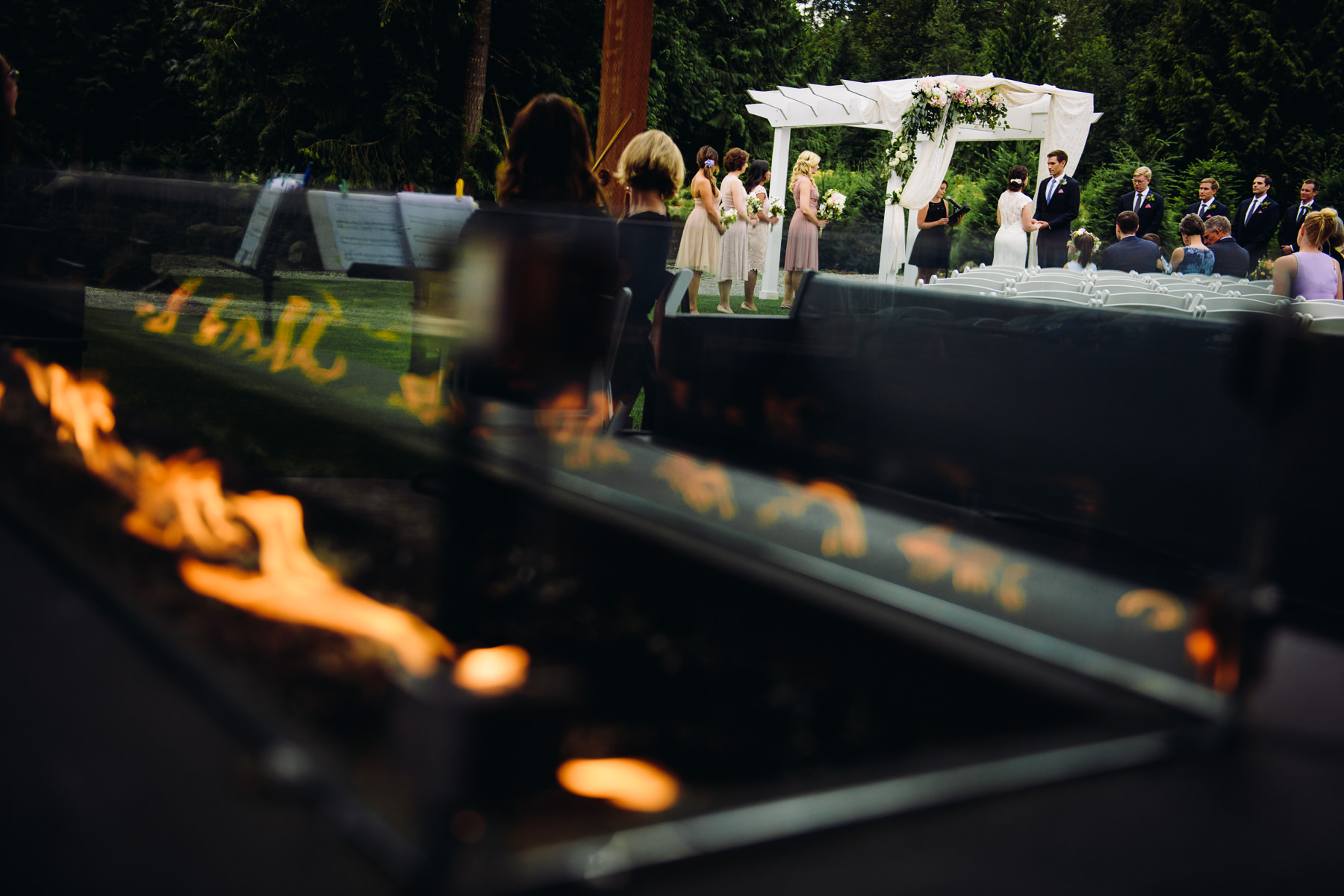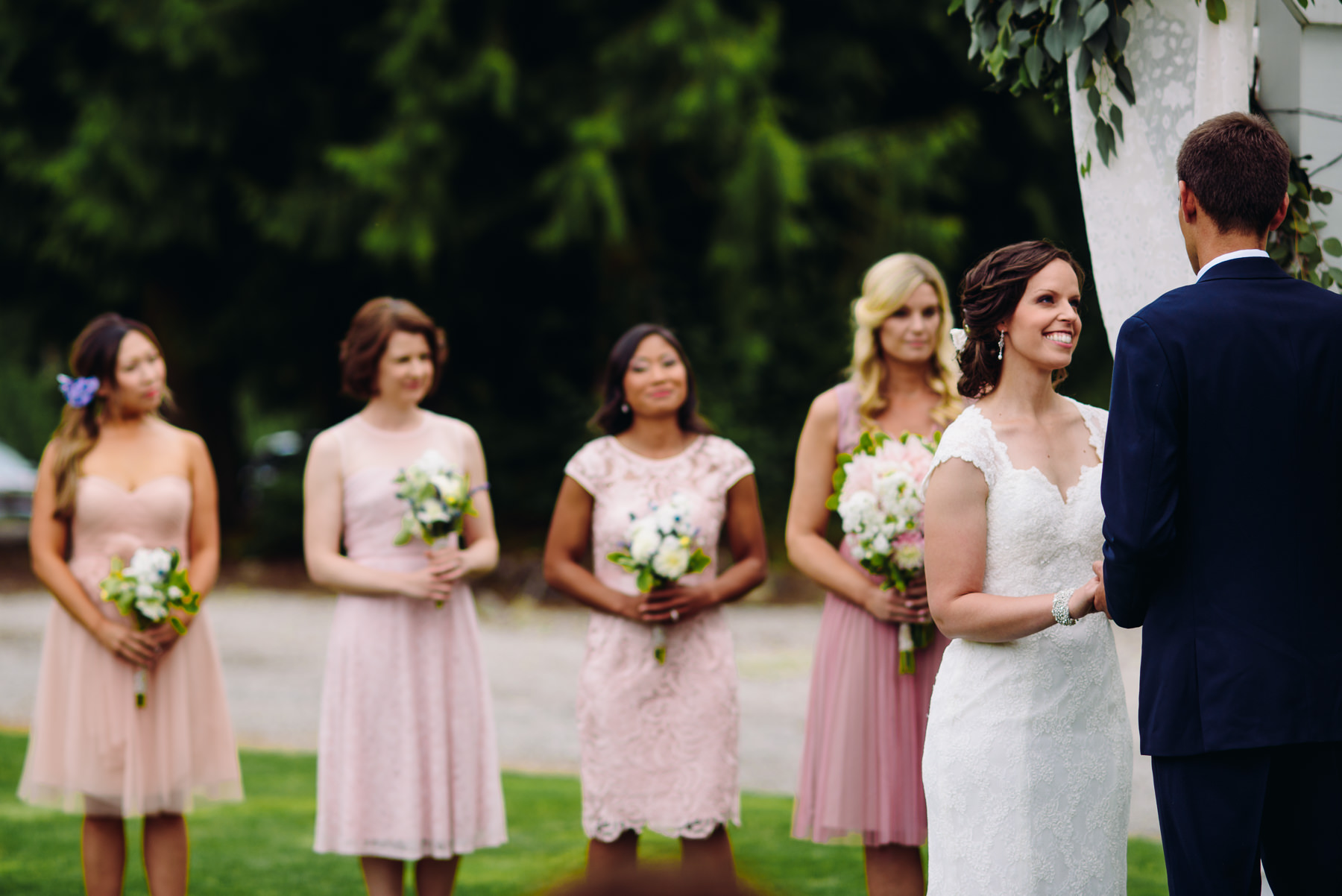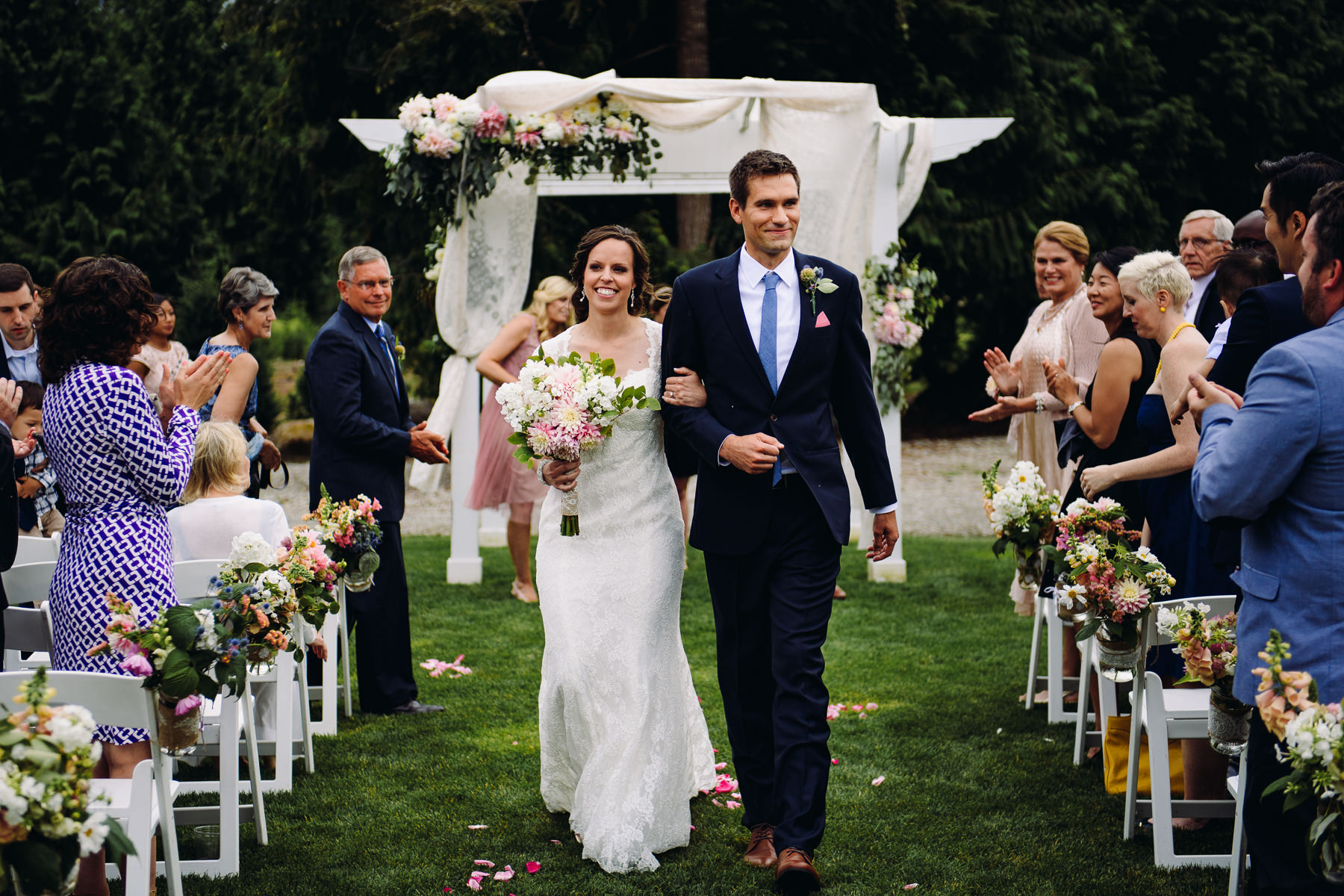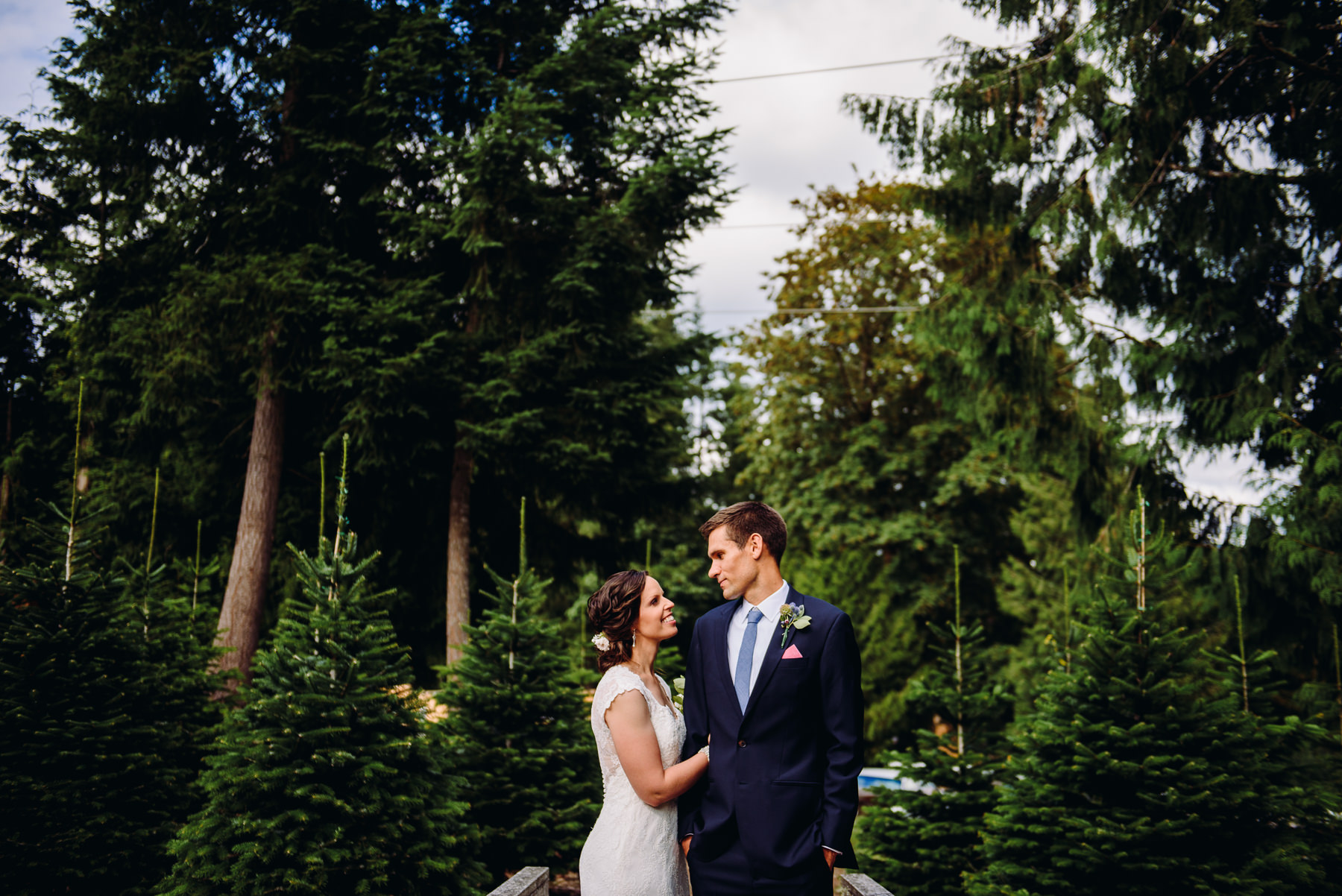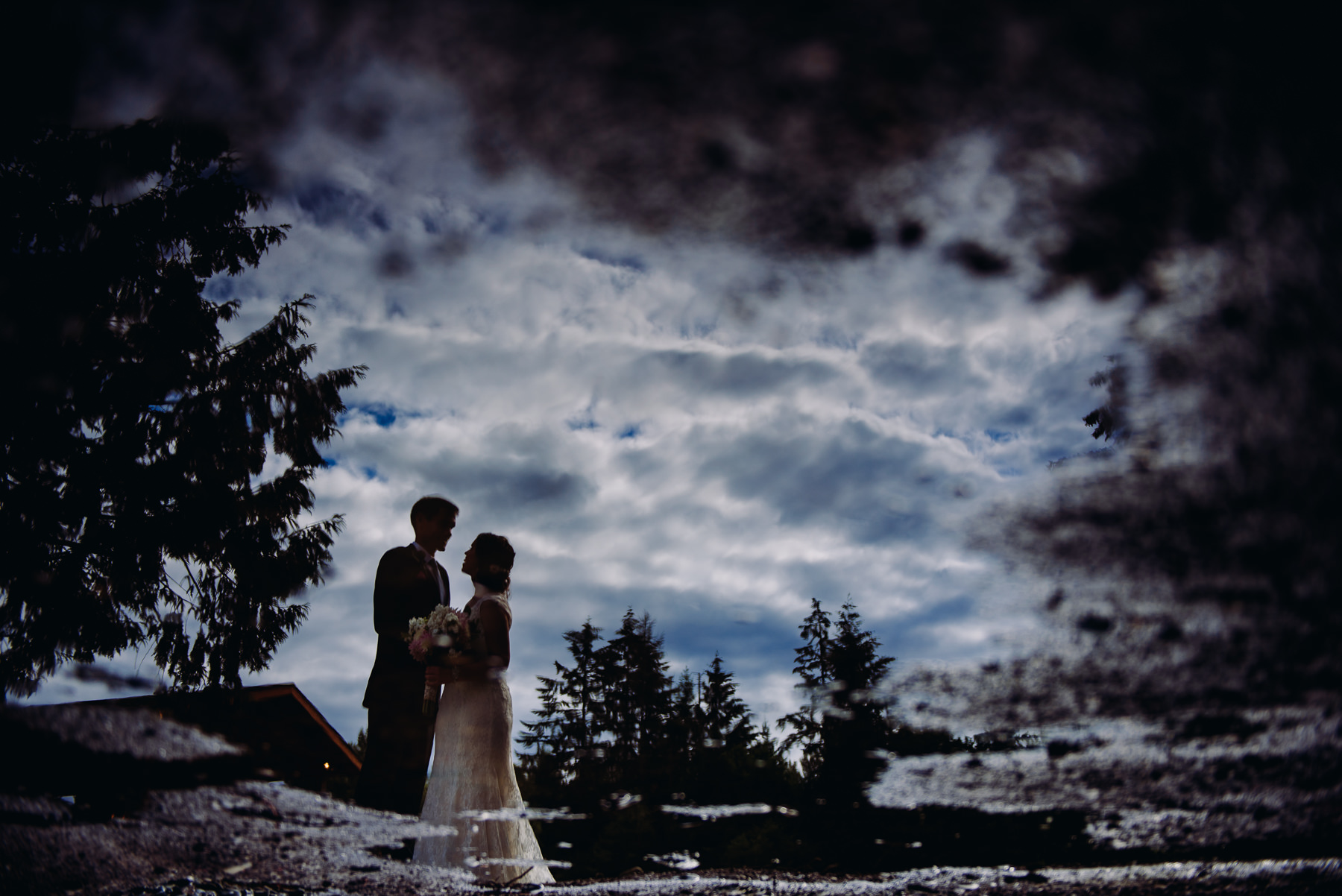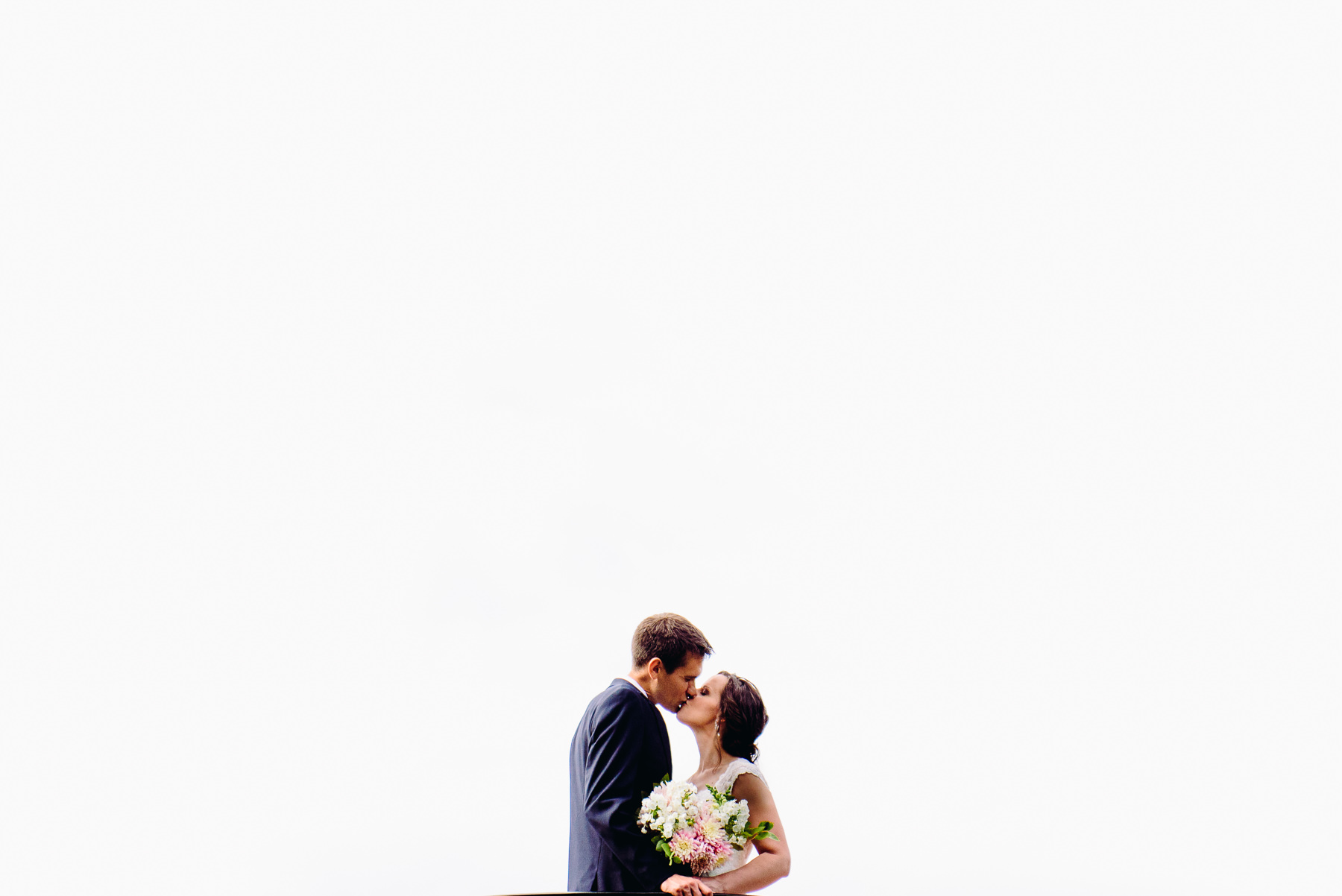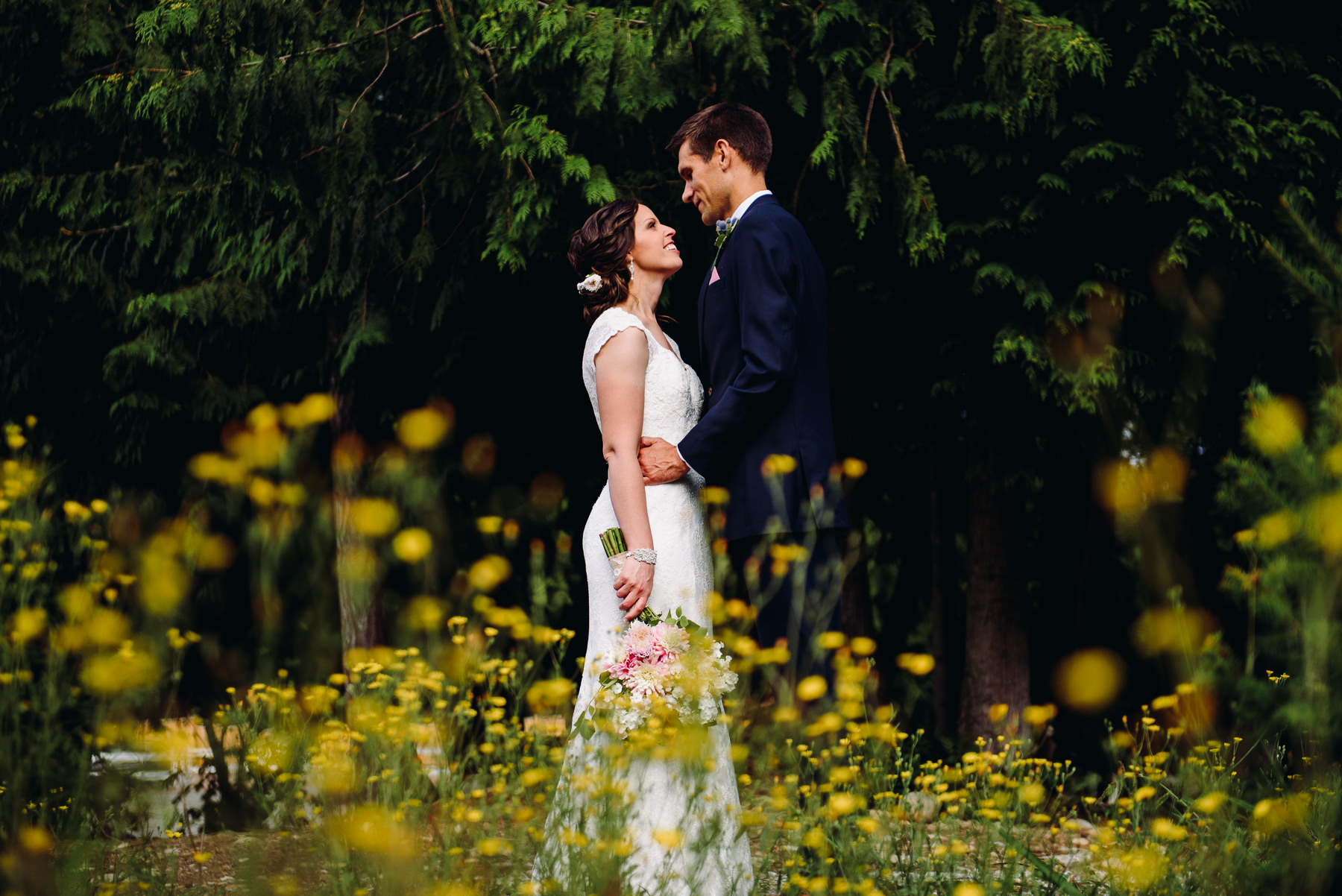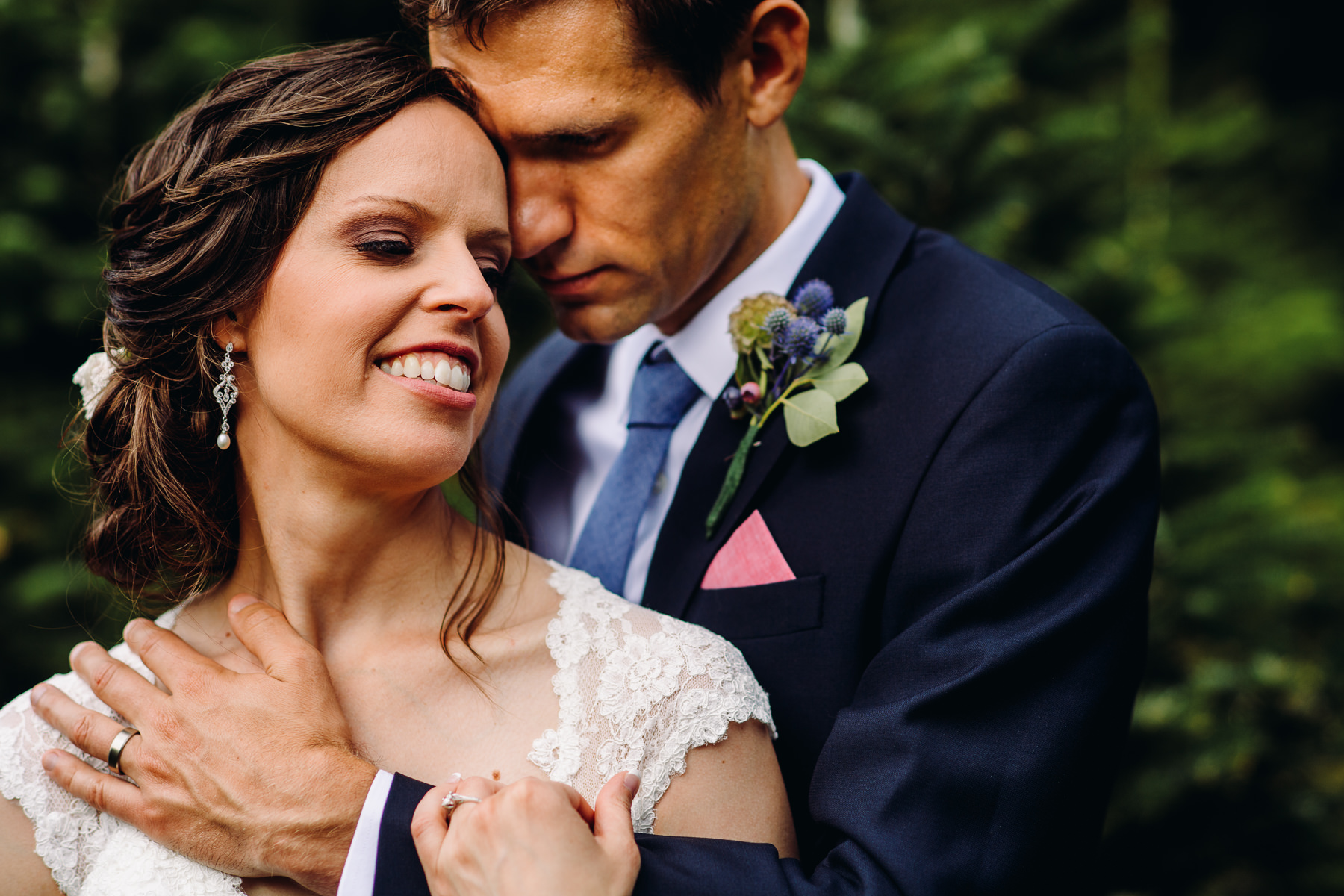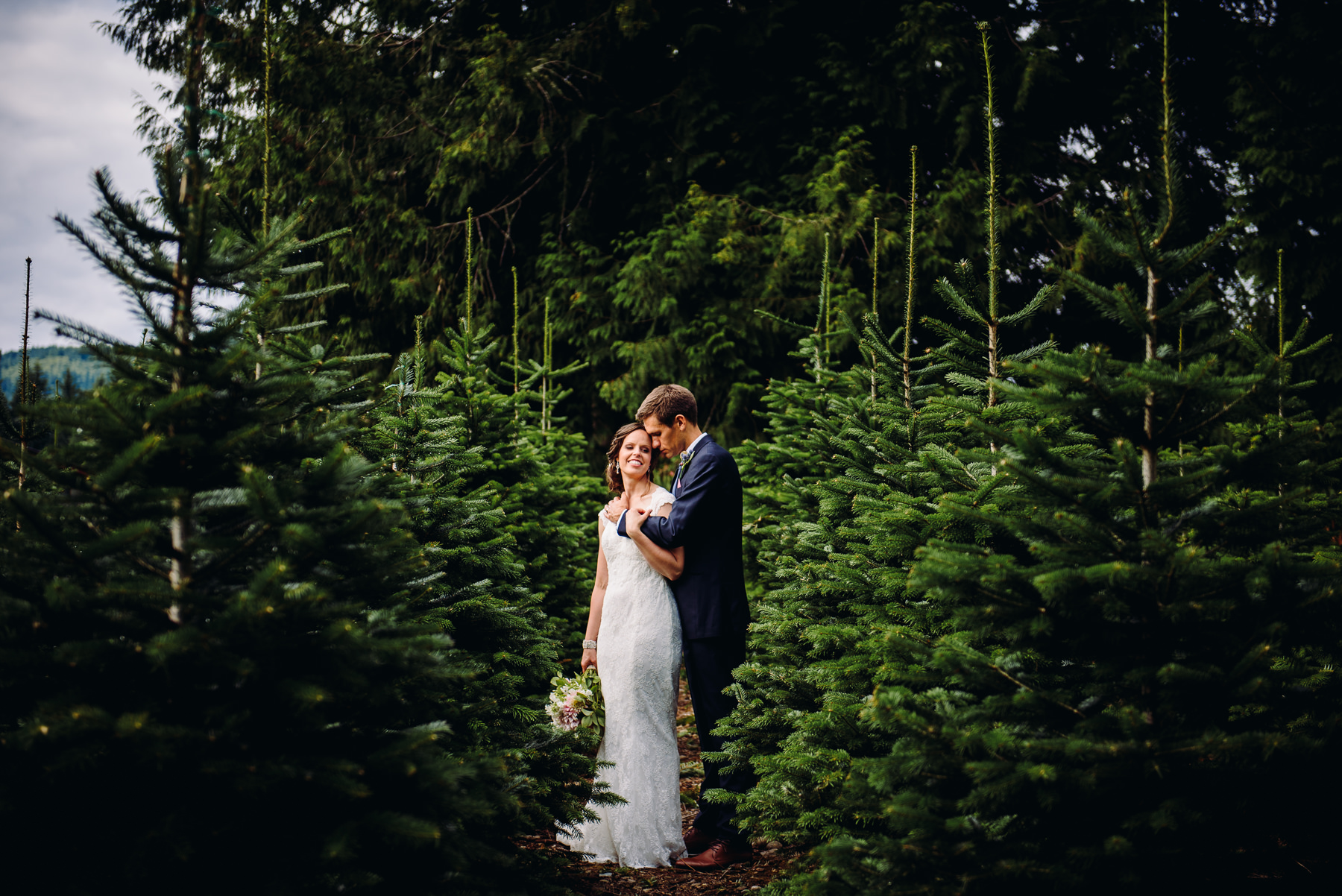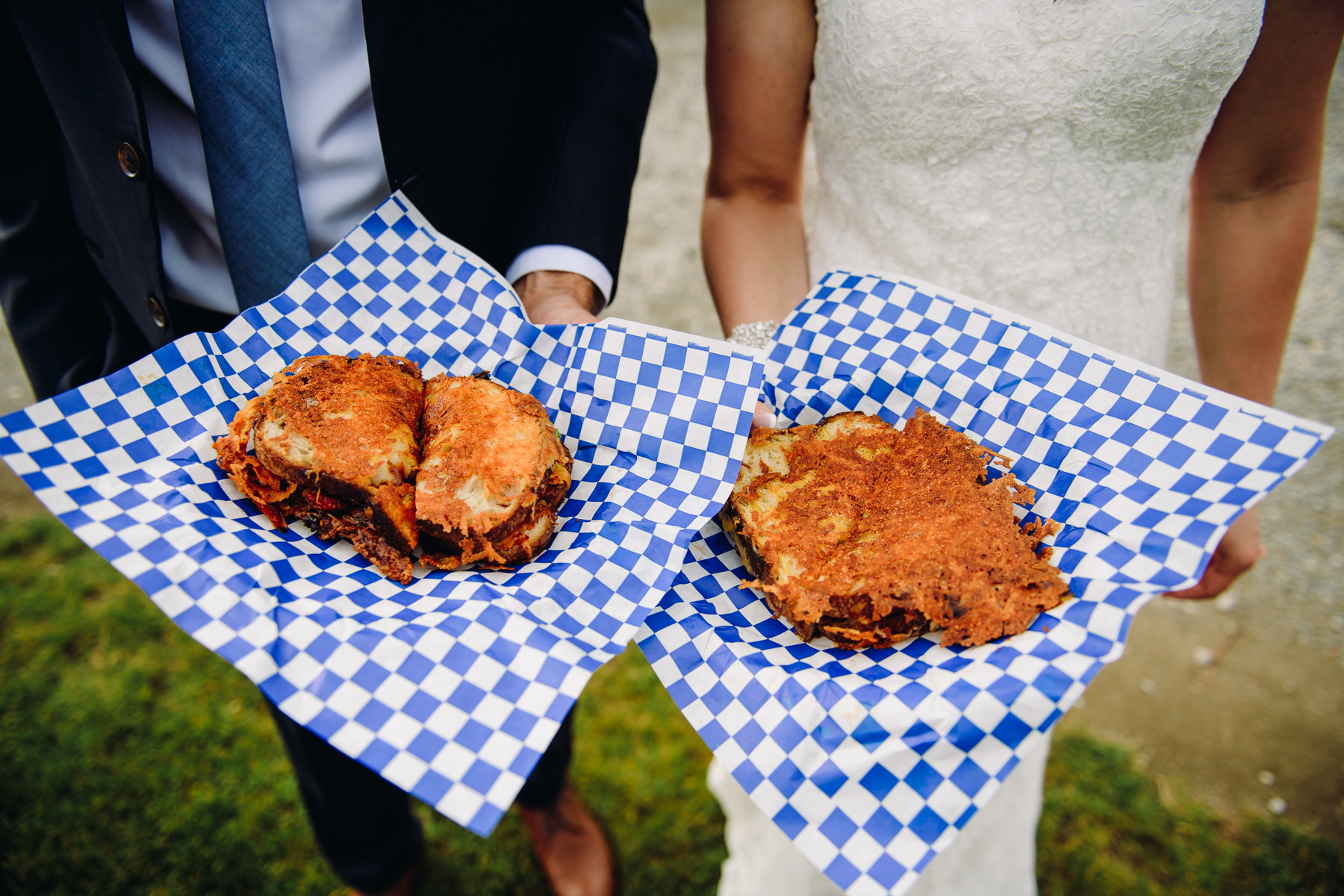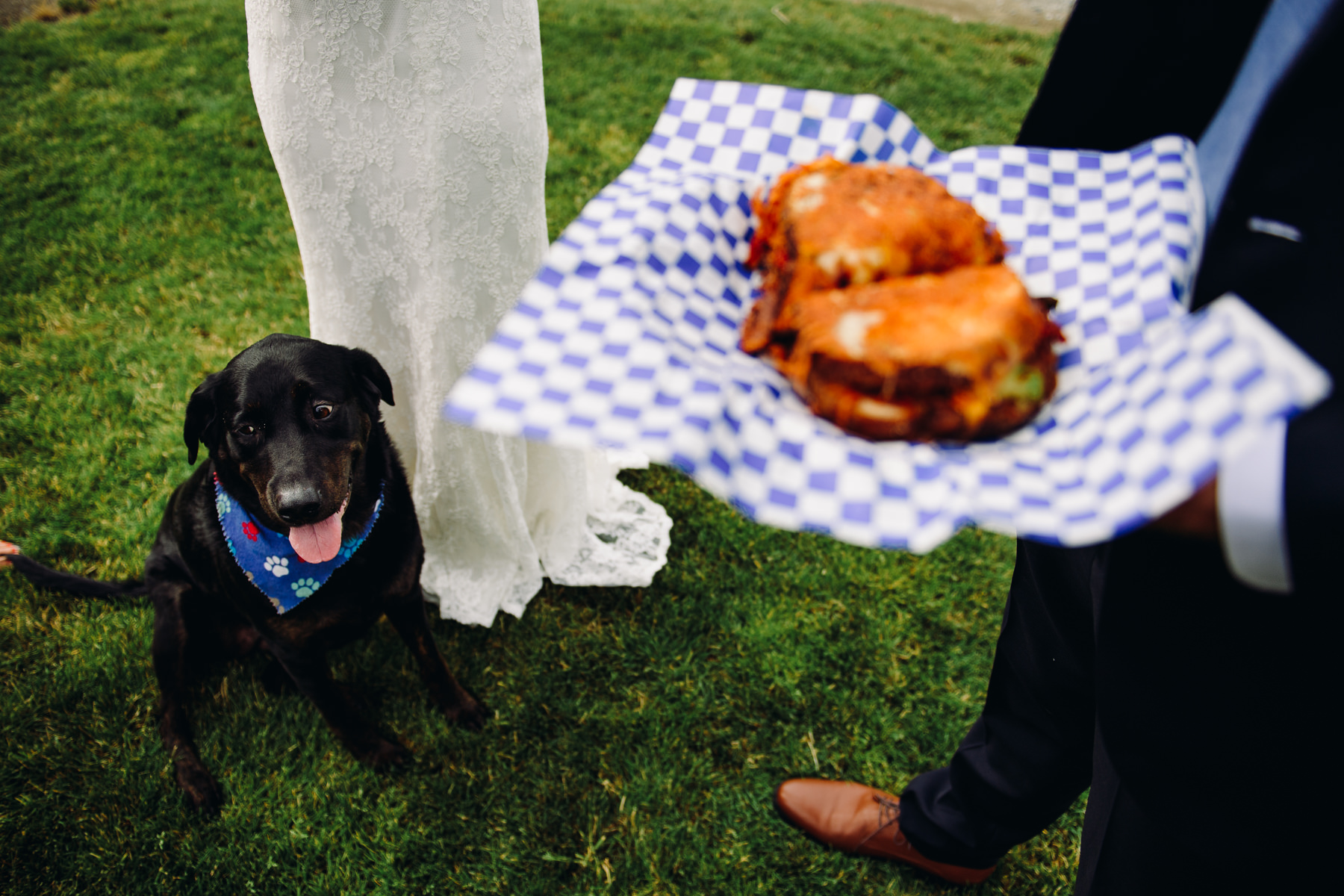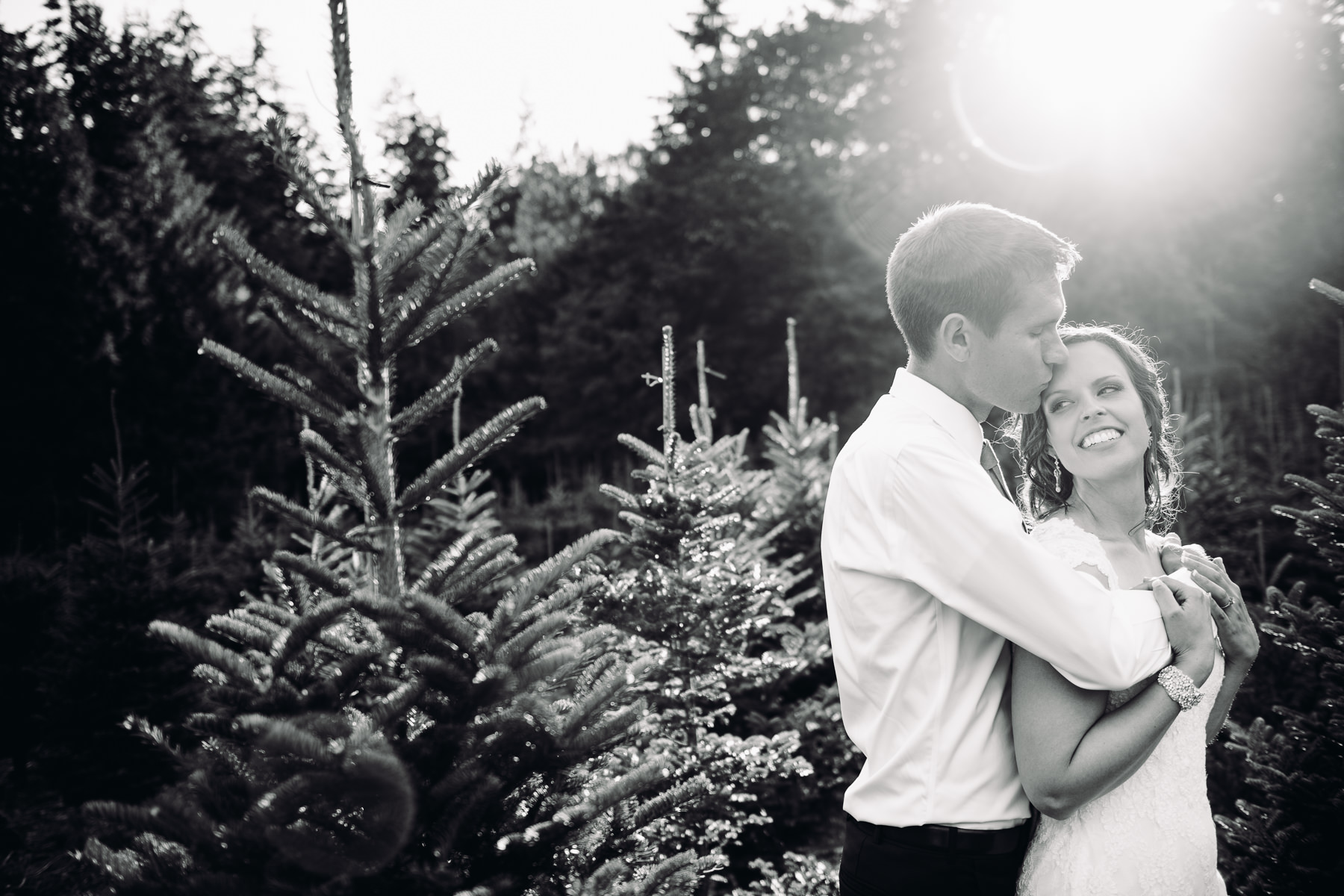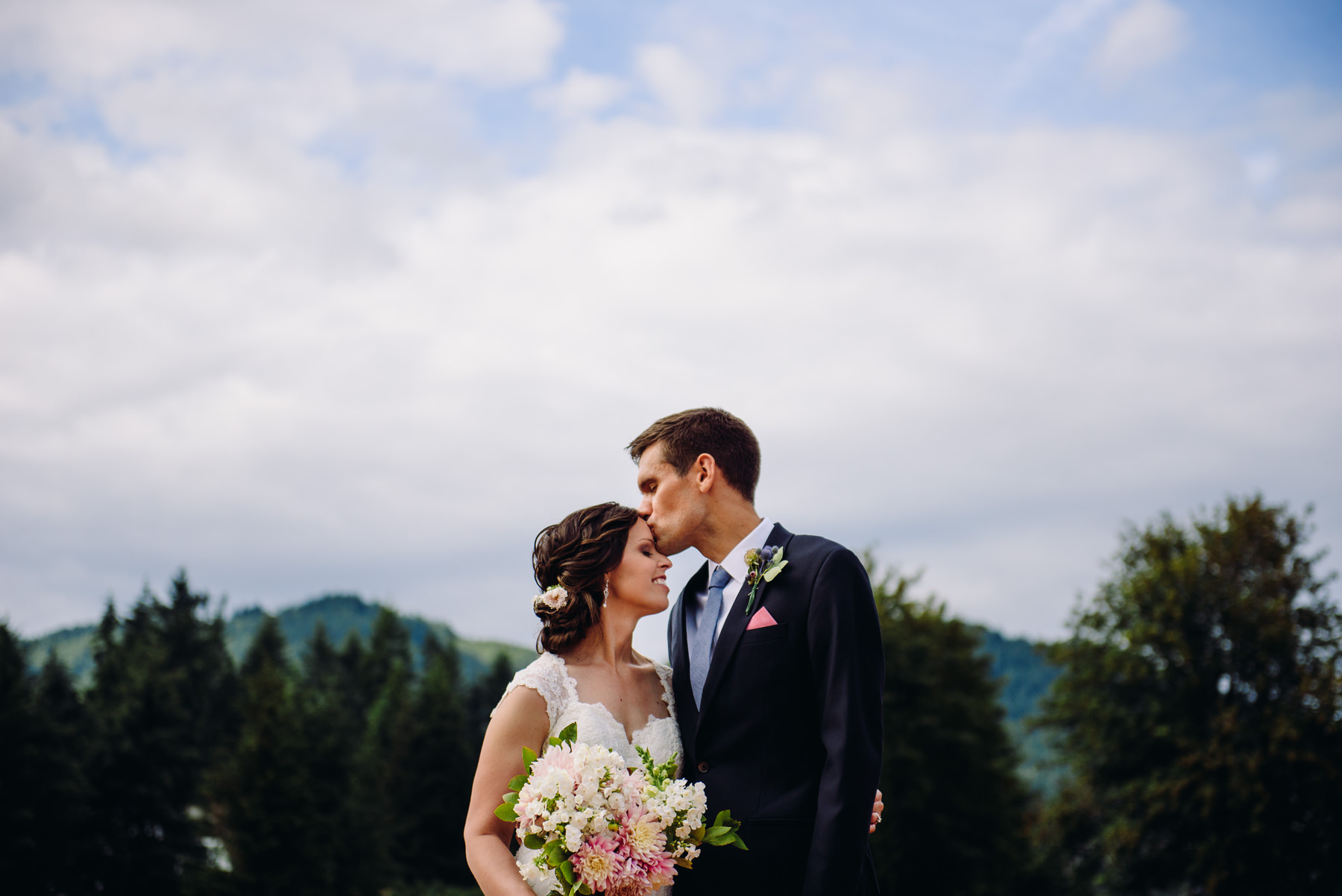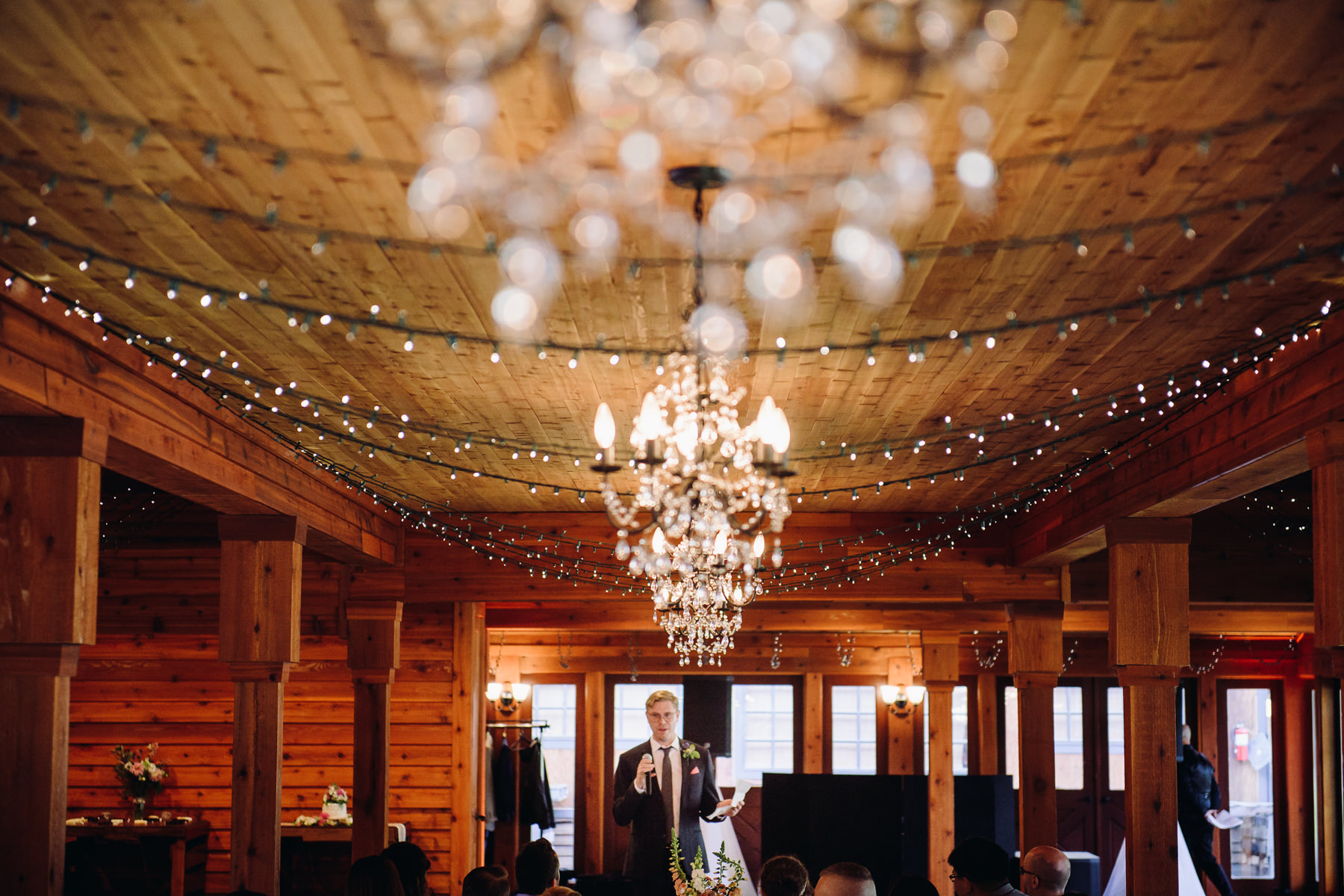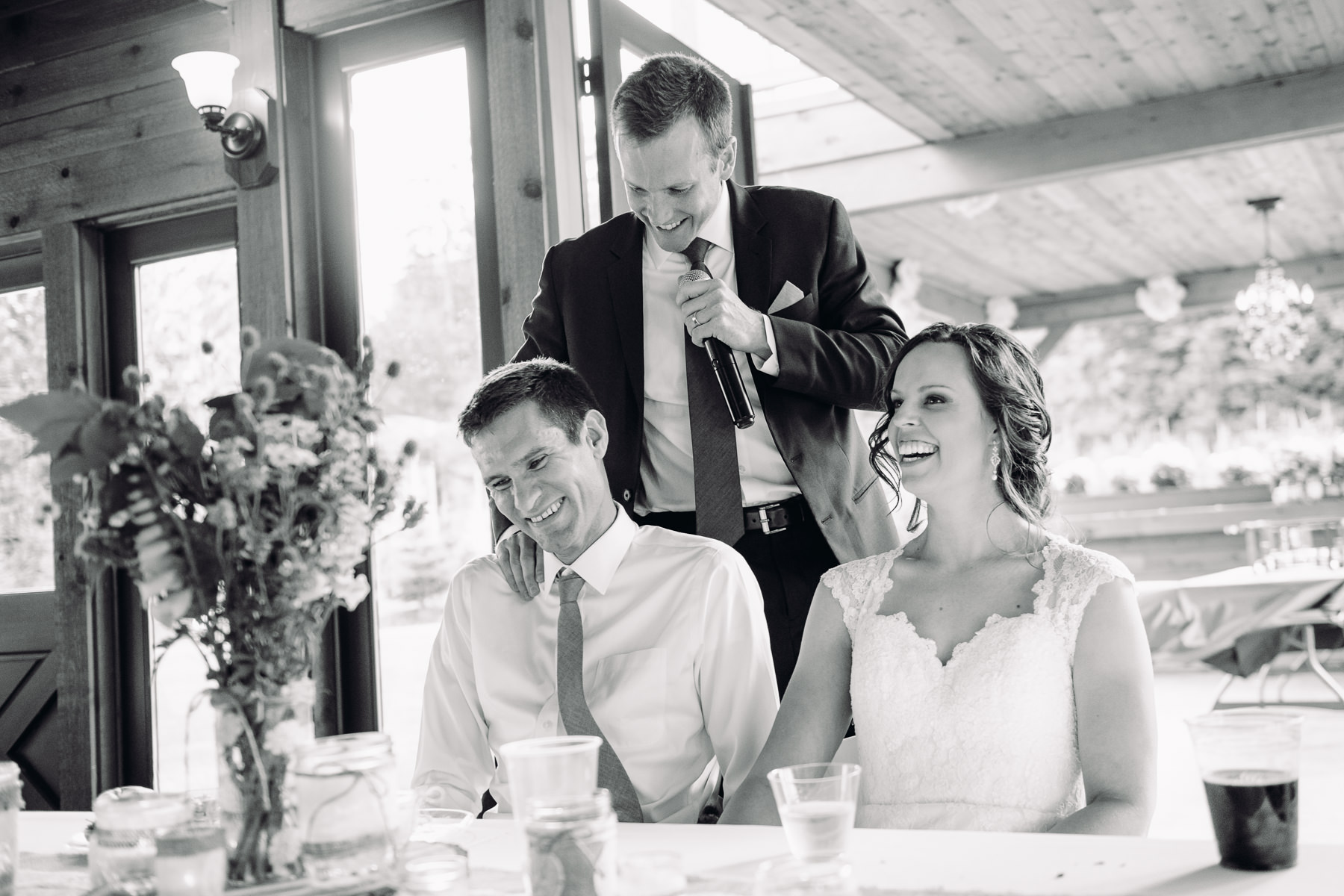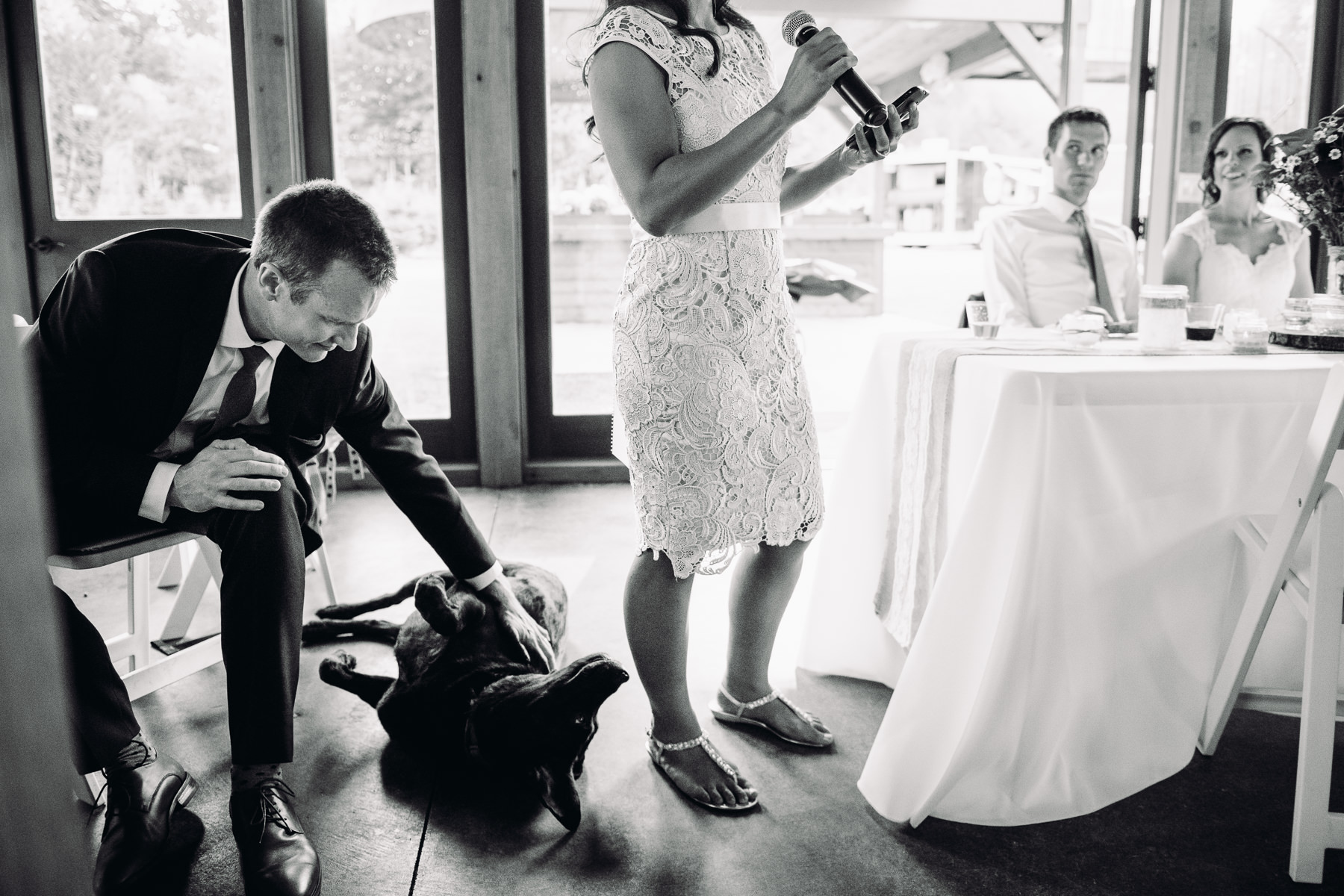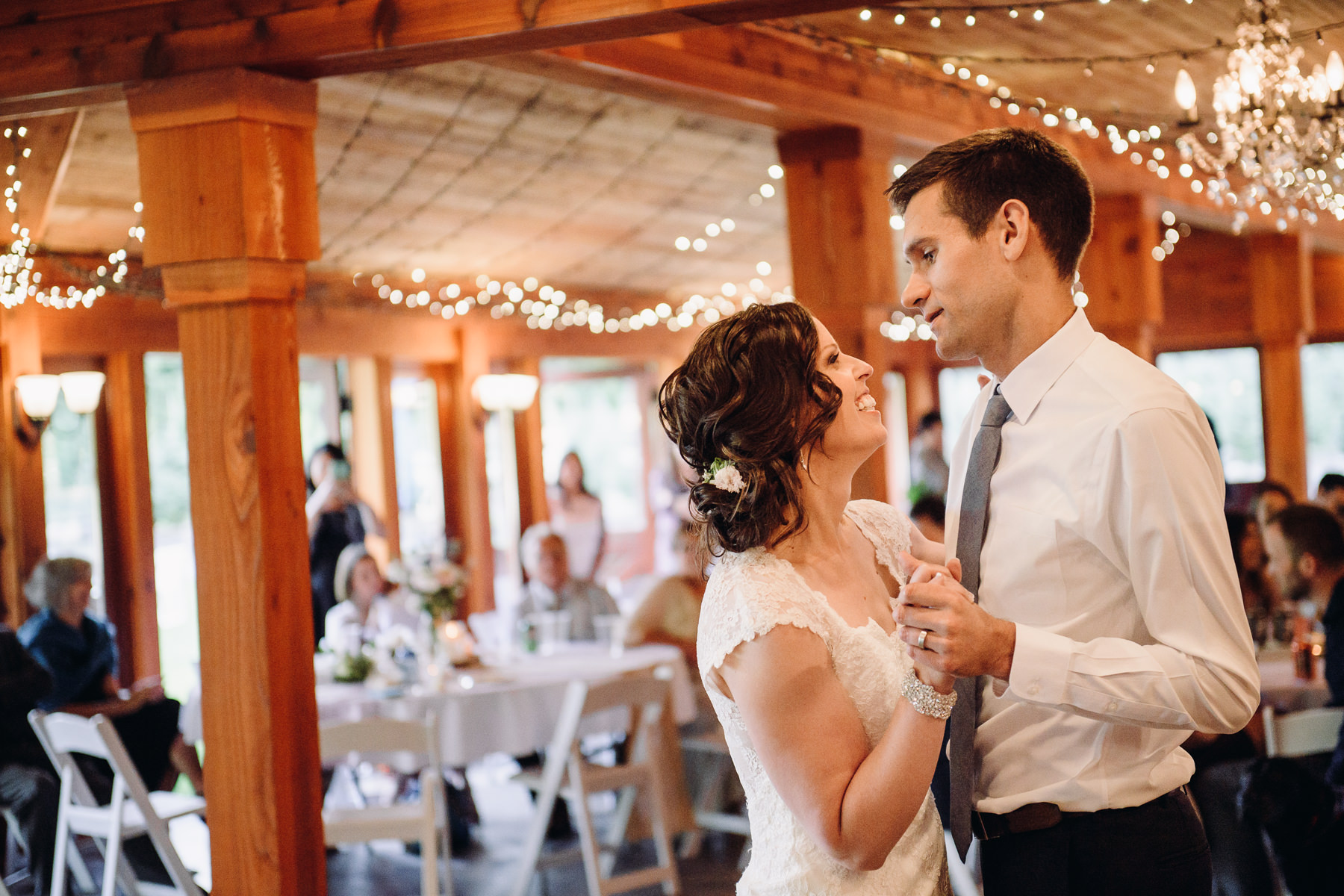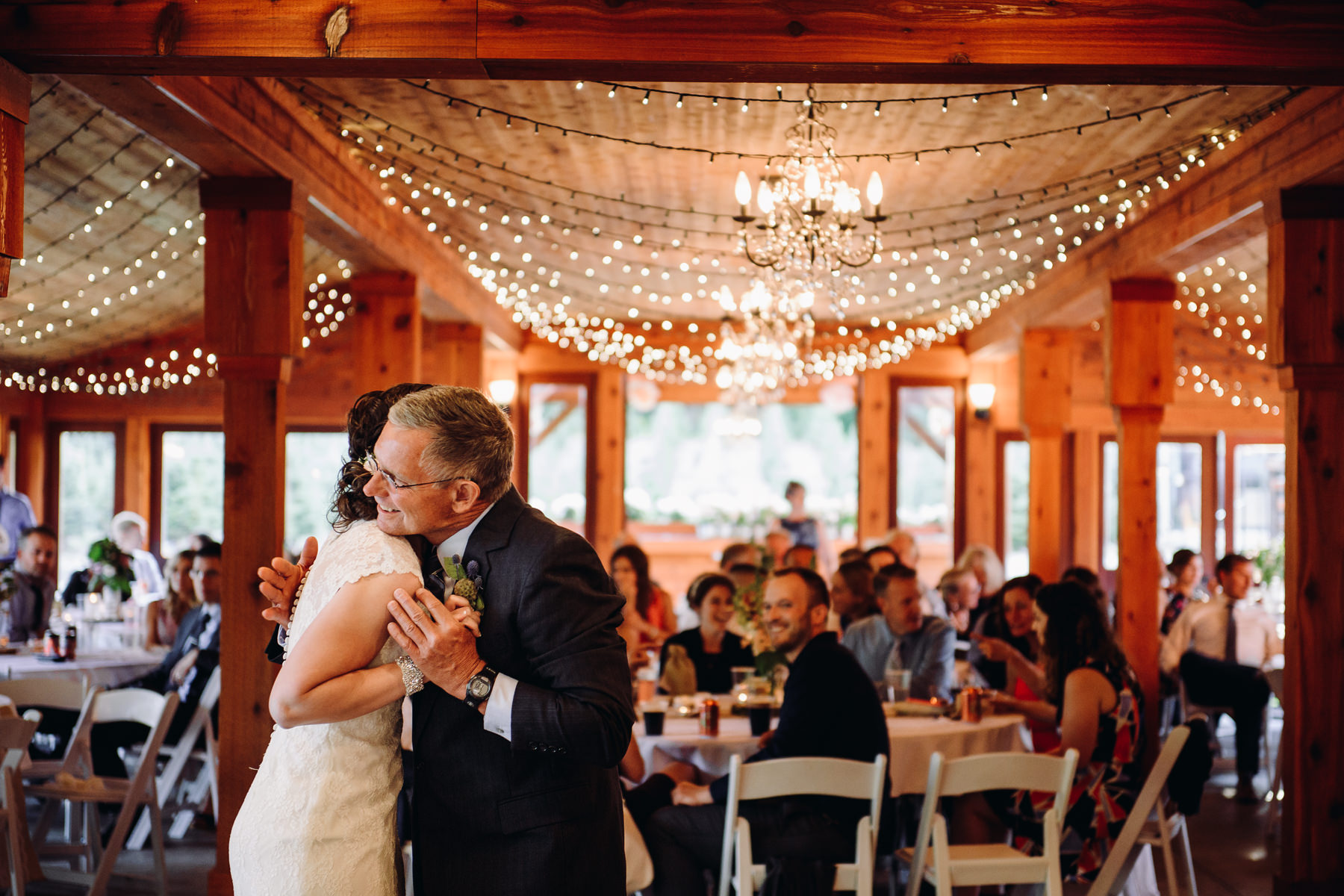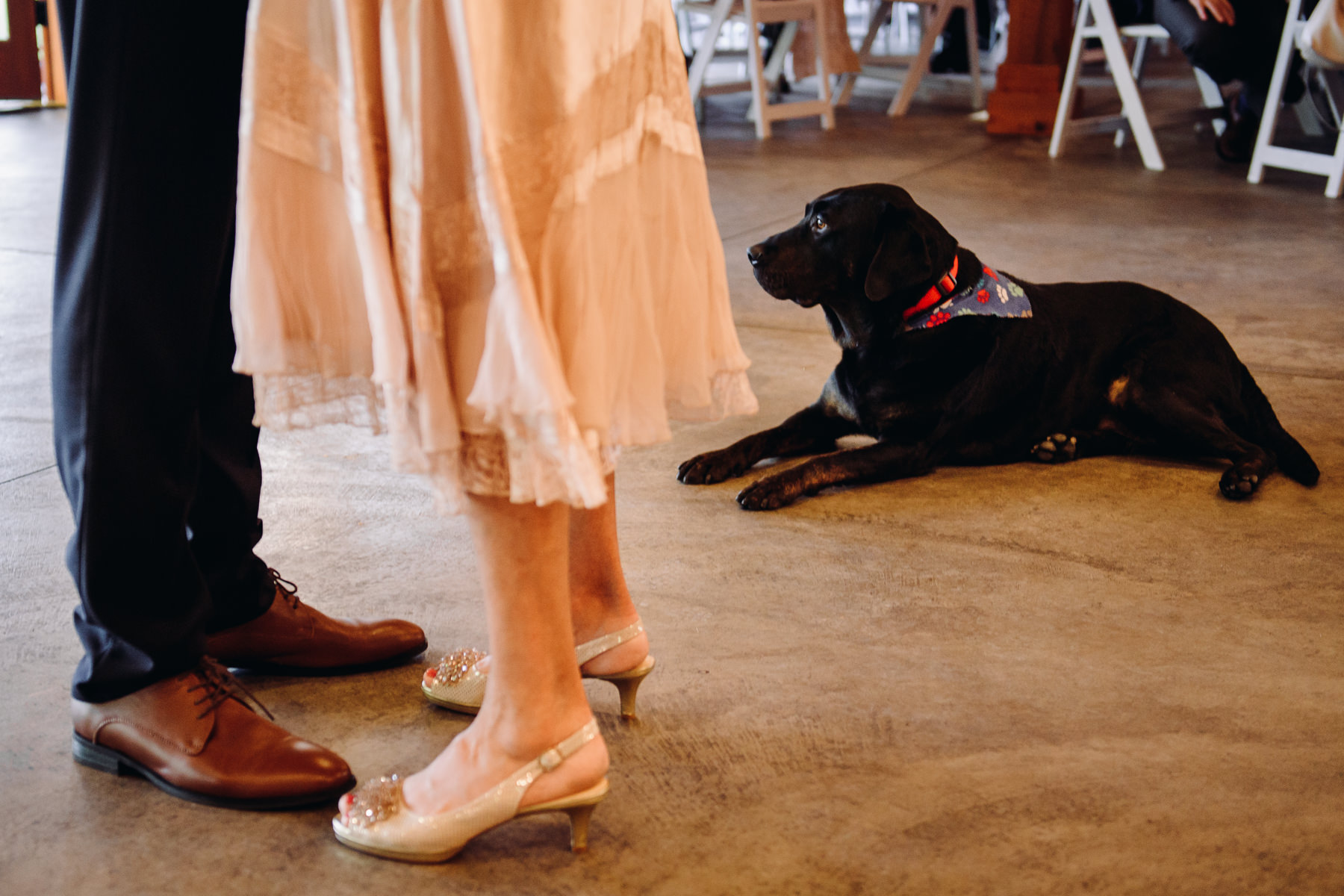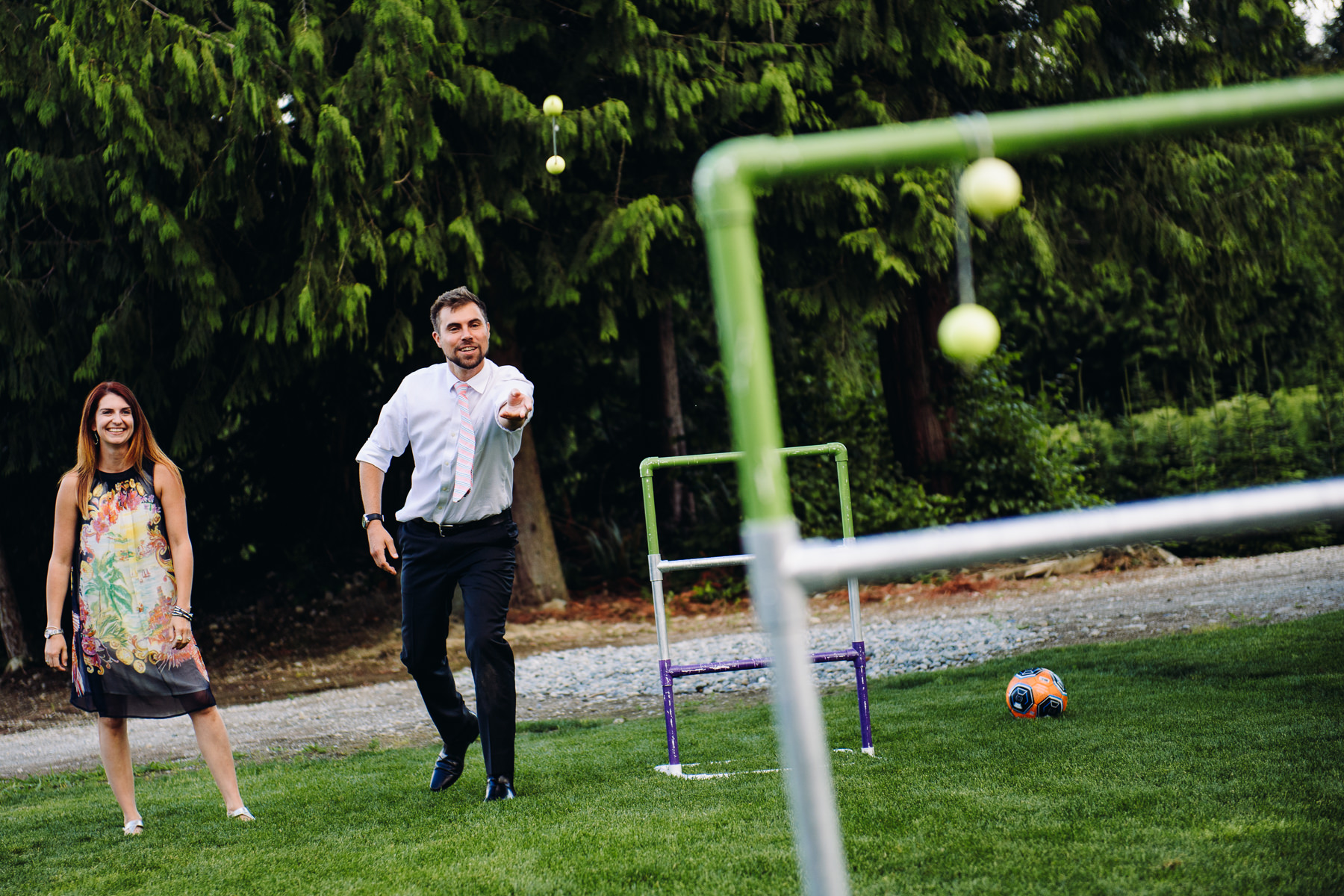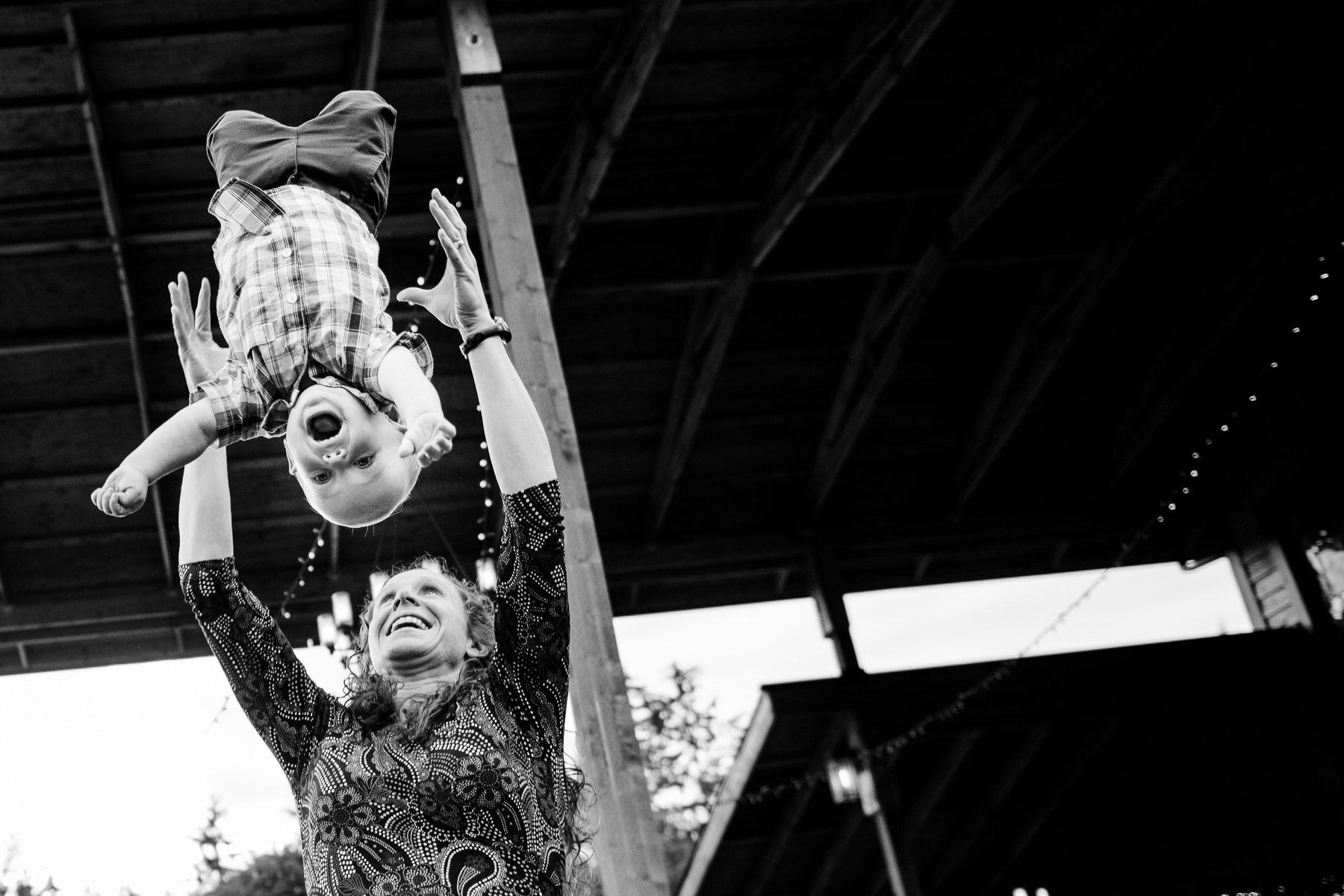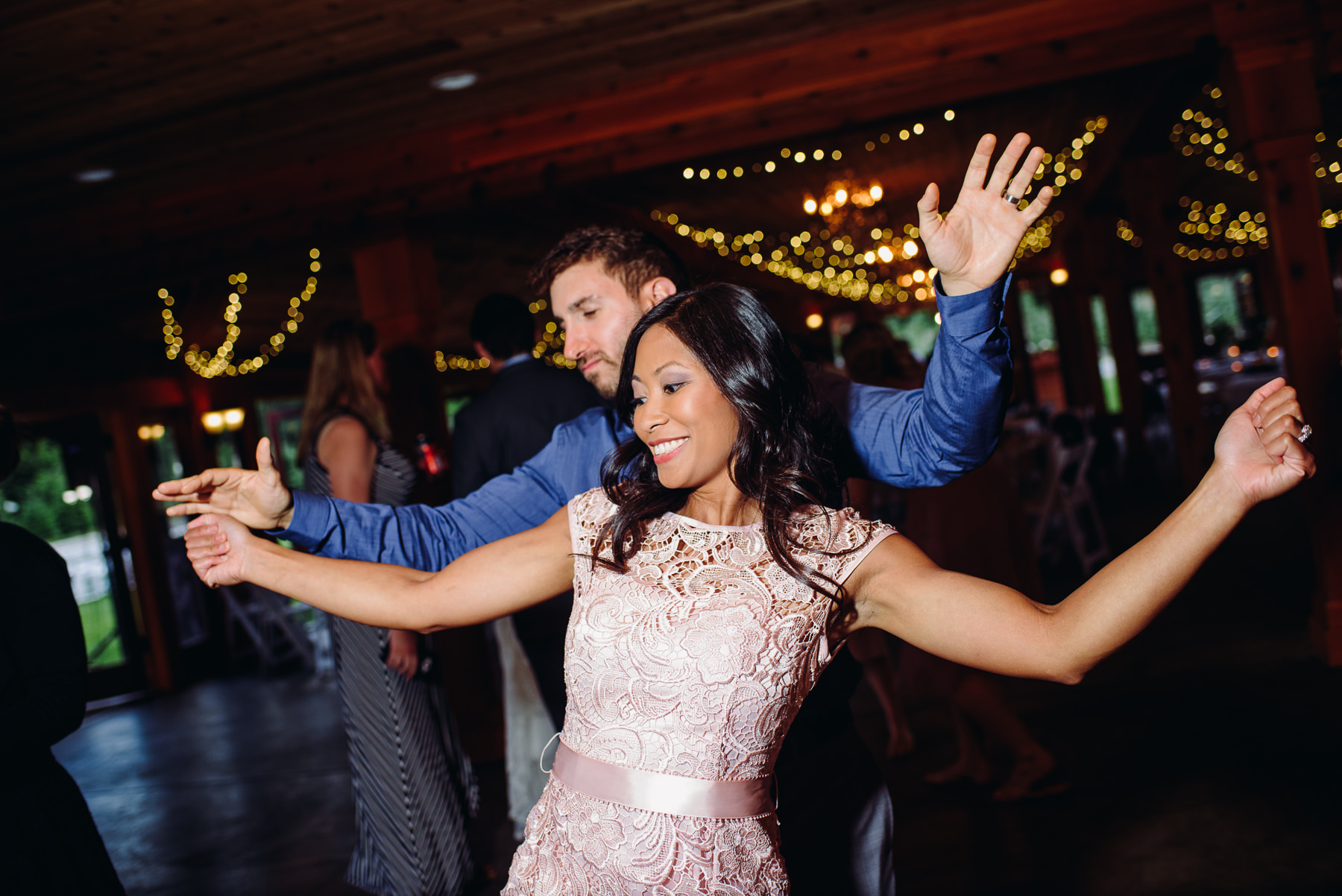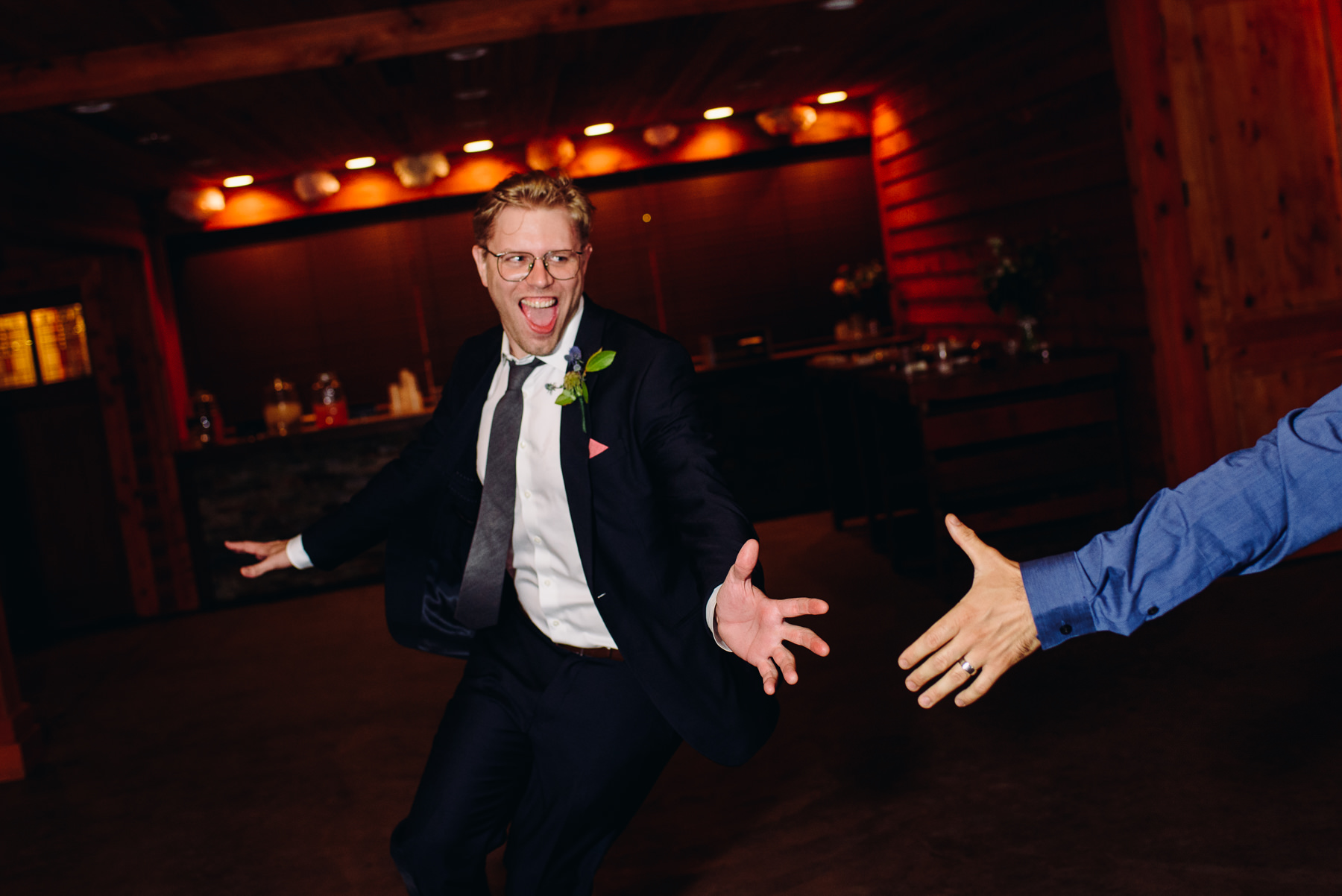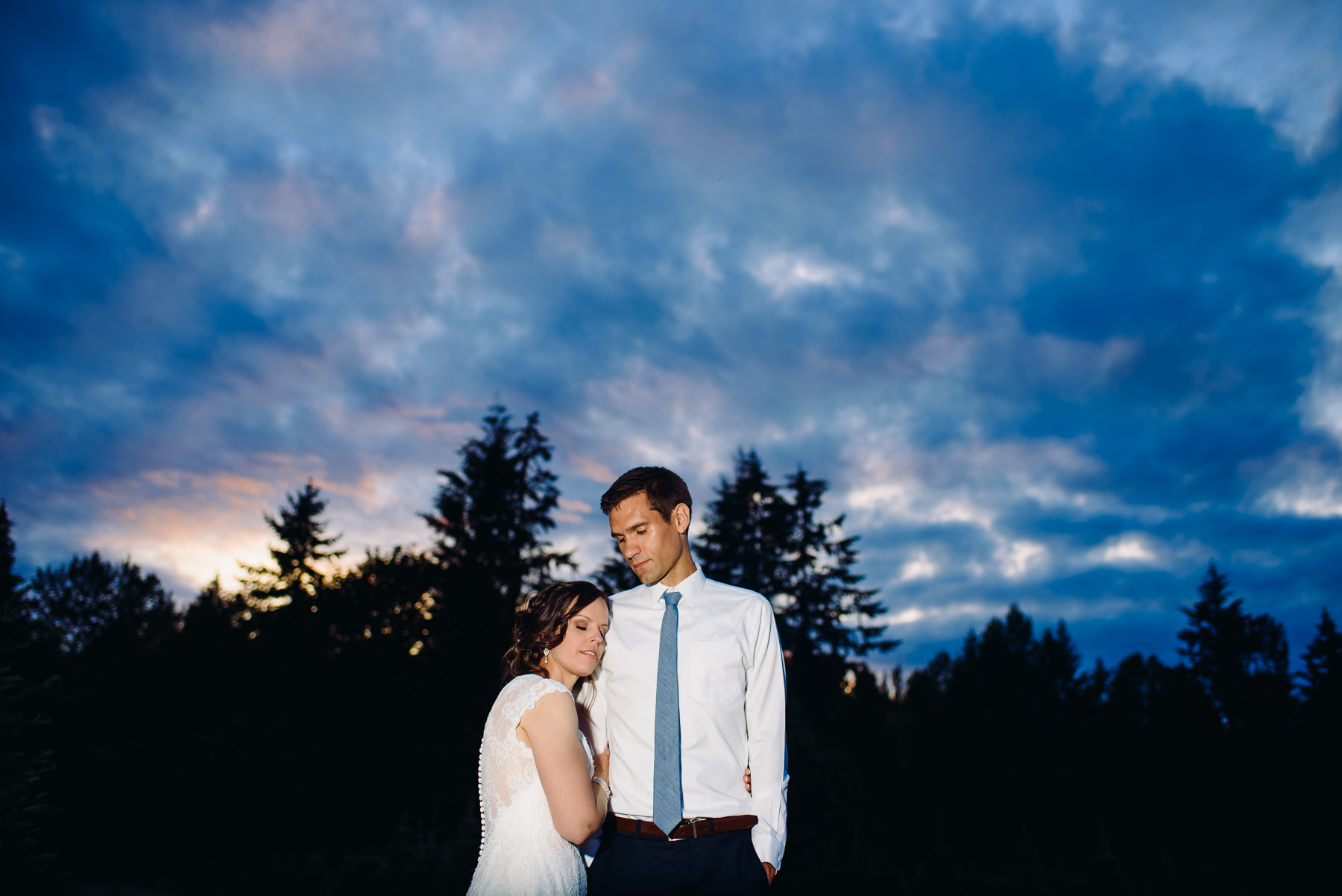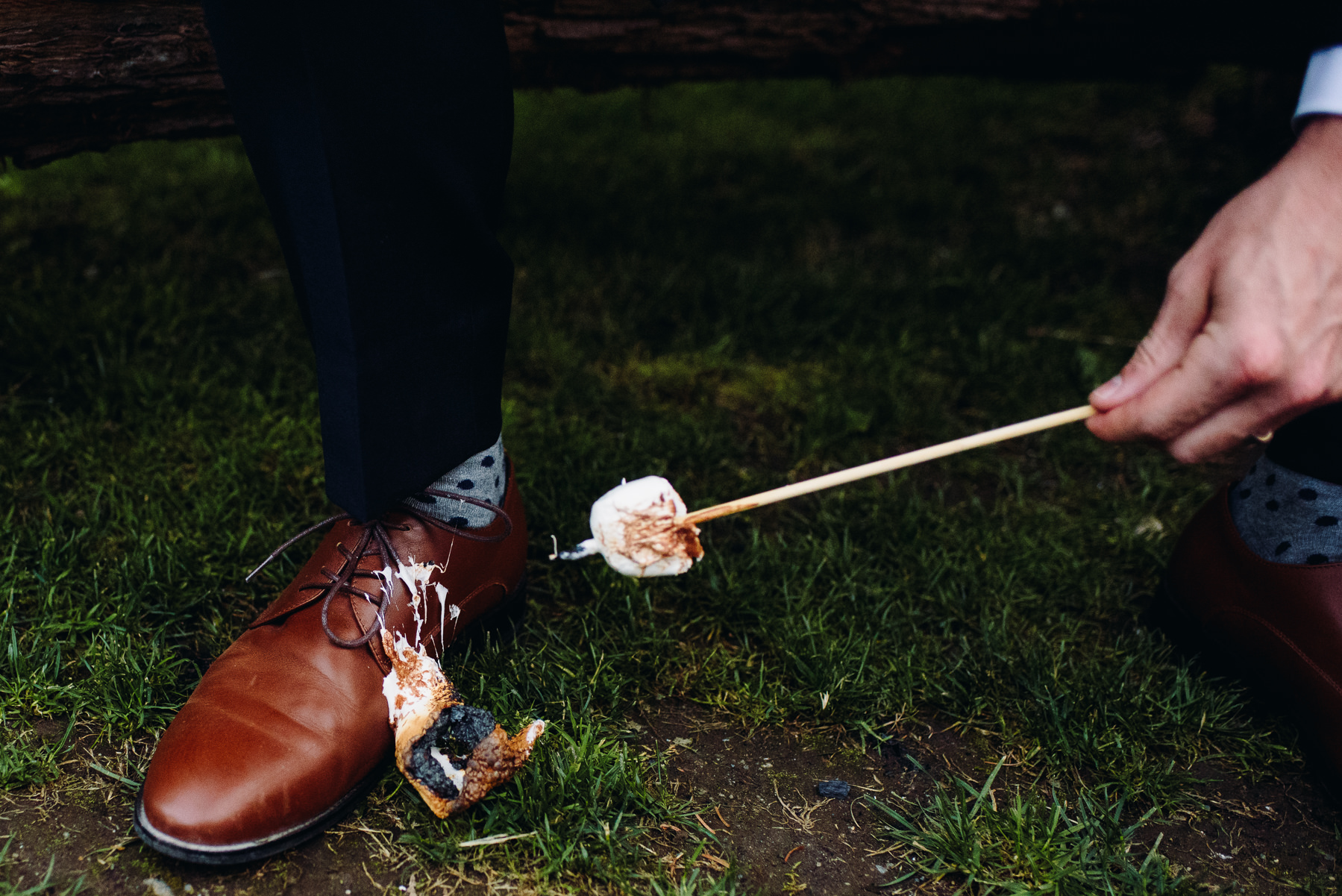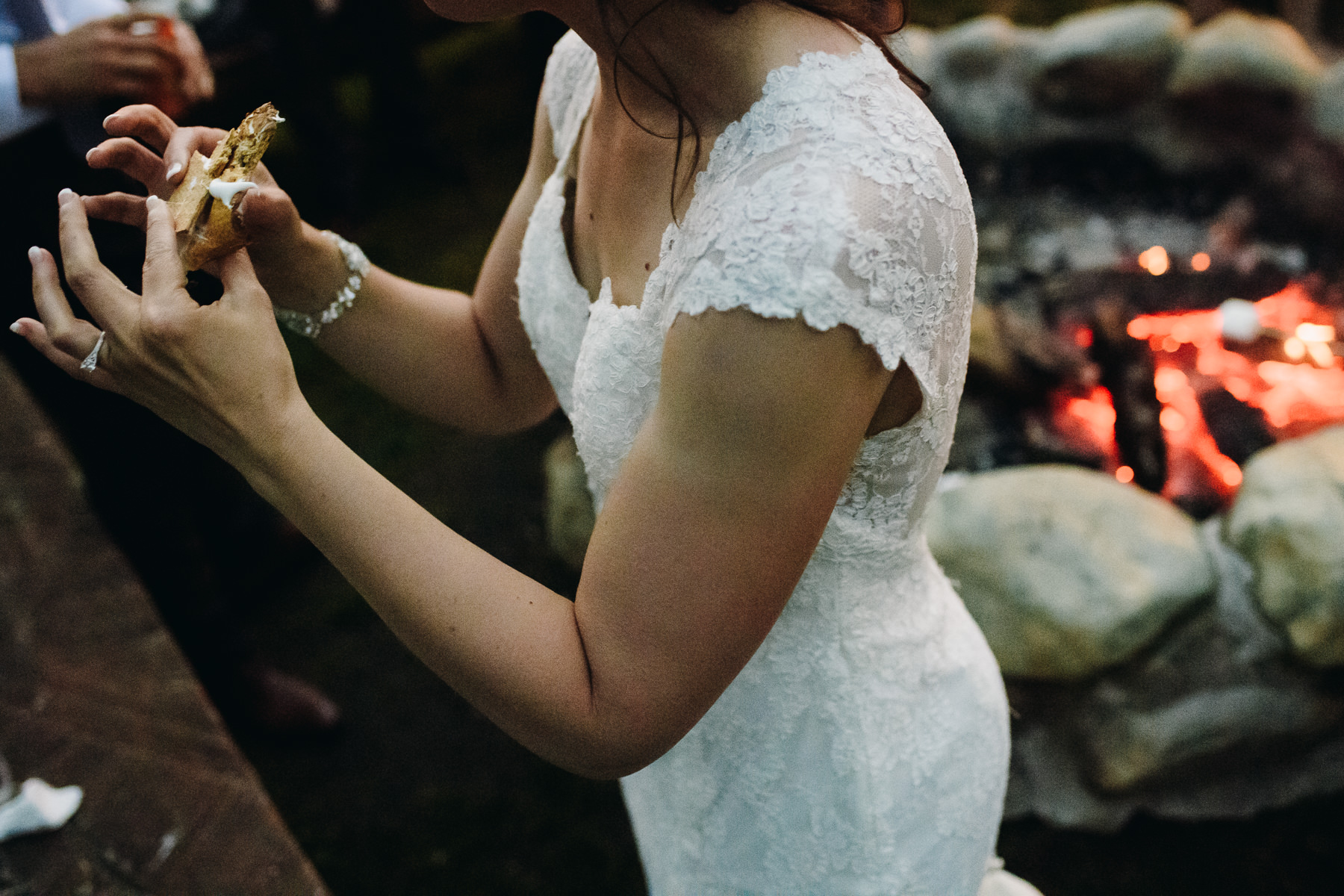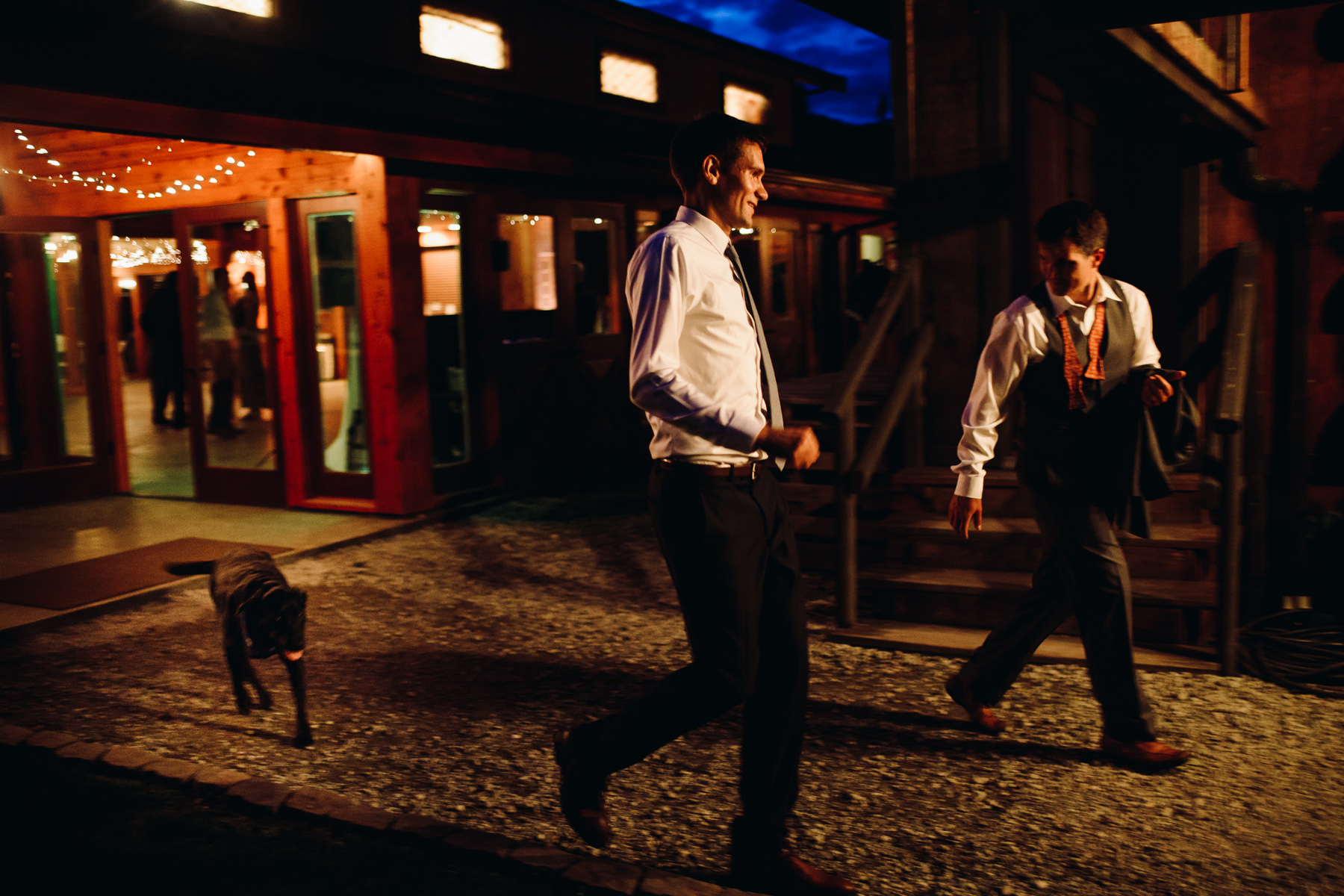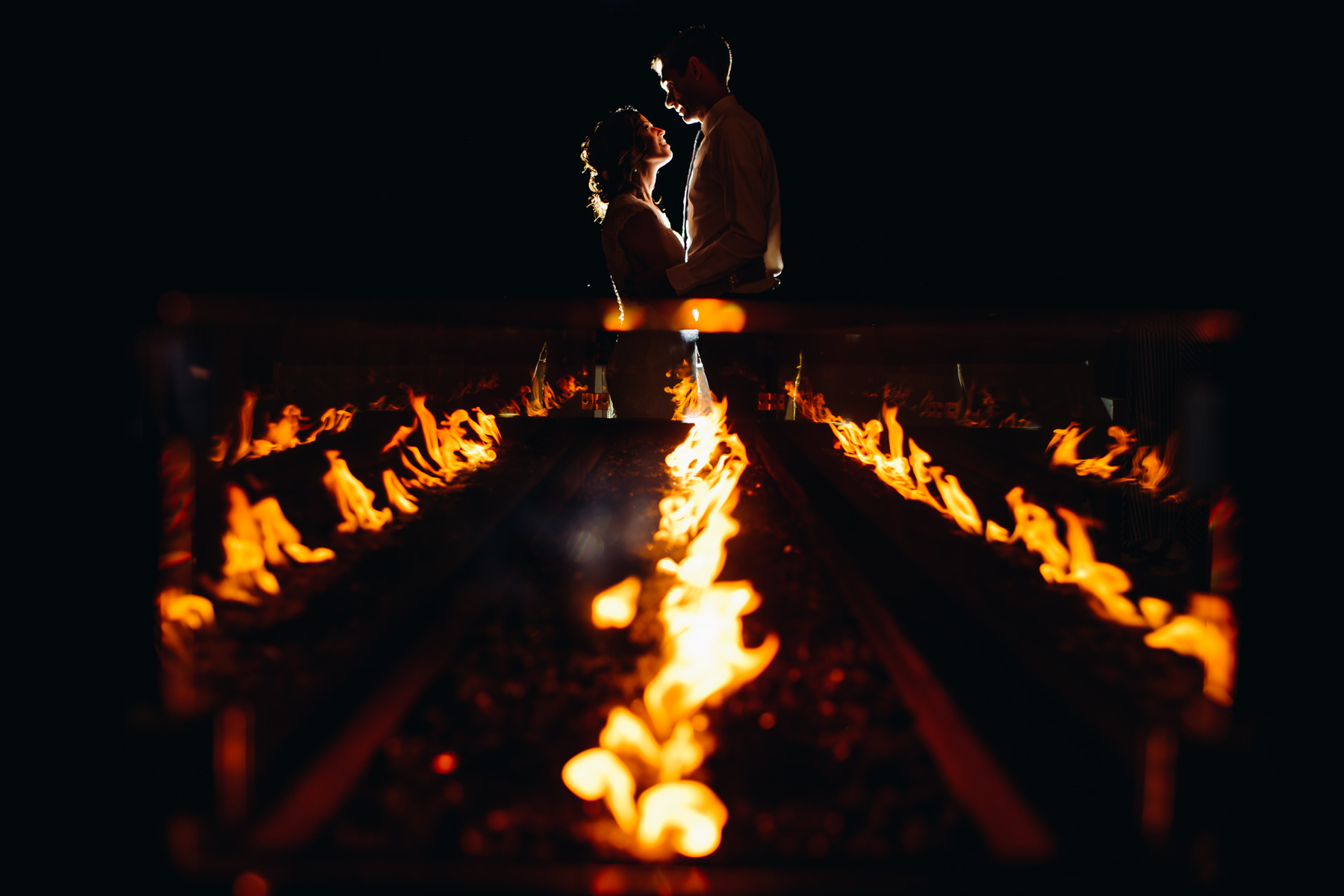 All Photo By Seattle and Destination Wedding Photography