Anne and Brett's Within Sodo rooftop wedding photos are full of so many unique moments that I'm beyond fulfilled that I had the opportunity to photograph it.
Years ago I learned that one of the best things that could happen on your wedding day is for something unexpected to happen – preferably, something that can be solved fairly easily. I love this because often some of the most memorable and humorous parts of a wedding come from it. Anne & Brett's day went off without a hitch except for one unexpected incident while Anne was getting ready. In the morning she accidentally dropped one of her earrings down a large 4 foot deep heat vent. Without hesitation, one of the bridesmaids removed the vent cover and went down head first looking for it while another bridesmaid held her legs. In the end they recovered the earrings and the photos that came out of it will be cherished forever. Check out the photos below to see how it all unfolded.
The rest of the day continued much smoother. Anne and Brett selected Fremont Peak Park for their first look photos as it has been an important location throughout their relationship. We meet up with the entire bridal party for more photos at Gas Works park.
The weekend of their wedding Seattle was busy with many summer festivities. Their wedding ceremony had a few interruptions. First, the Blue Angels flew above, silencing the officiant with their screaming jets. Annie just pointed up said, "we planned that!" Next, far in the distance a plane circled the nearby Safeco Field pulling a number 24 banner behind – a special Ken Griffey Jr. tribute. Nothing could fully distract from both Anne and Brett. Their ceremony was perfect, full of quickness matching their fun spirits.
The rest of the evening continued perfectly as family enjoyed dinner, some humorous toasts, and smore's on the rooftop. Brett and Anne said goodnight to guests as they exited with a sparklers sendoff.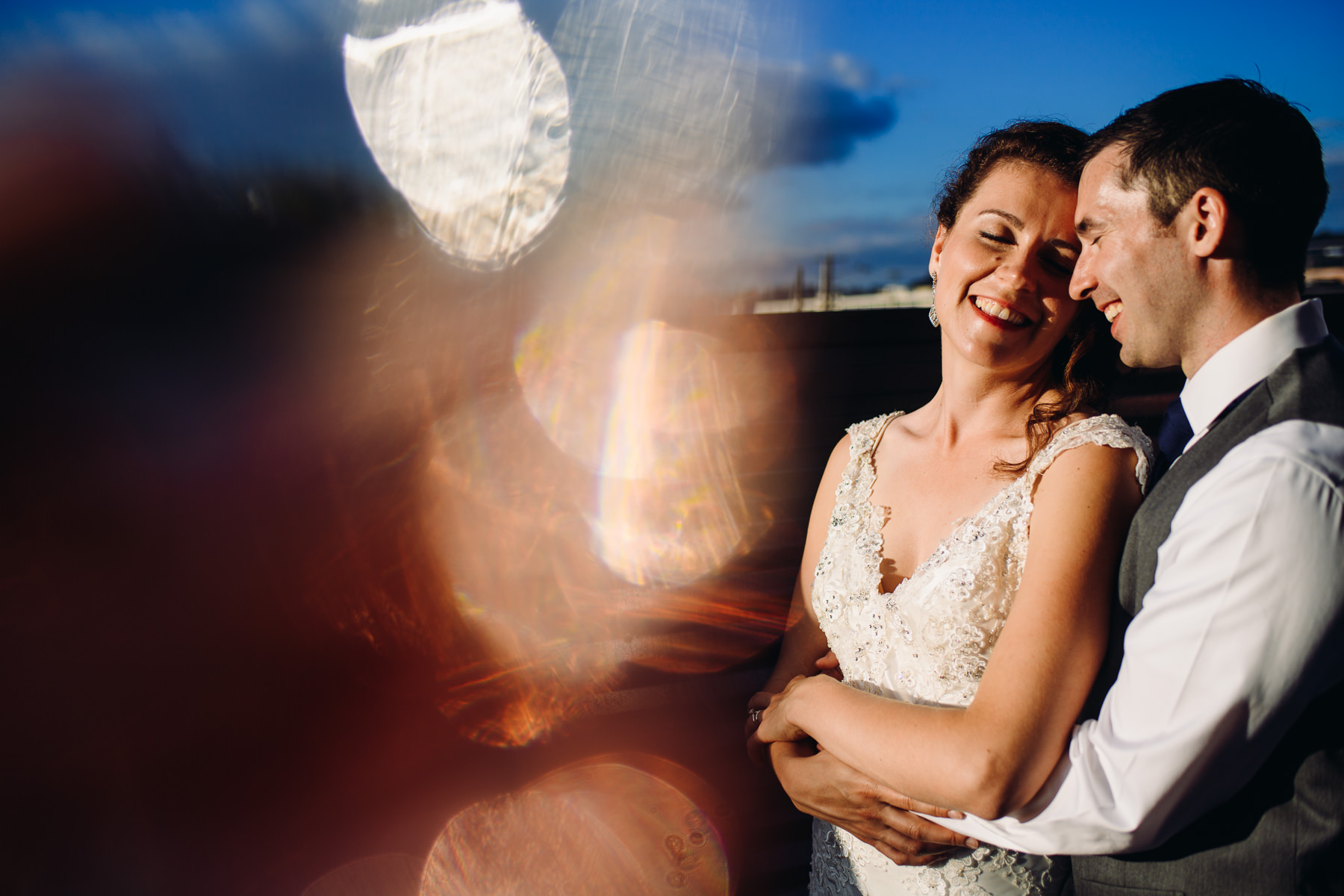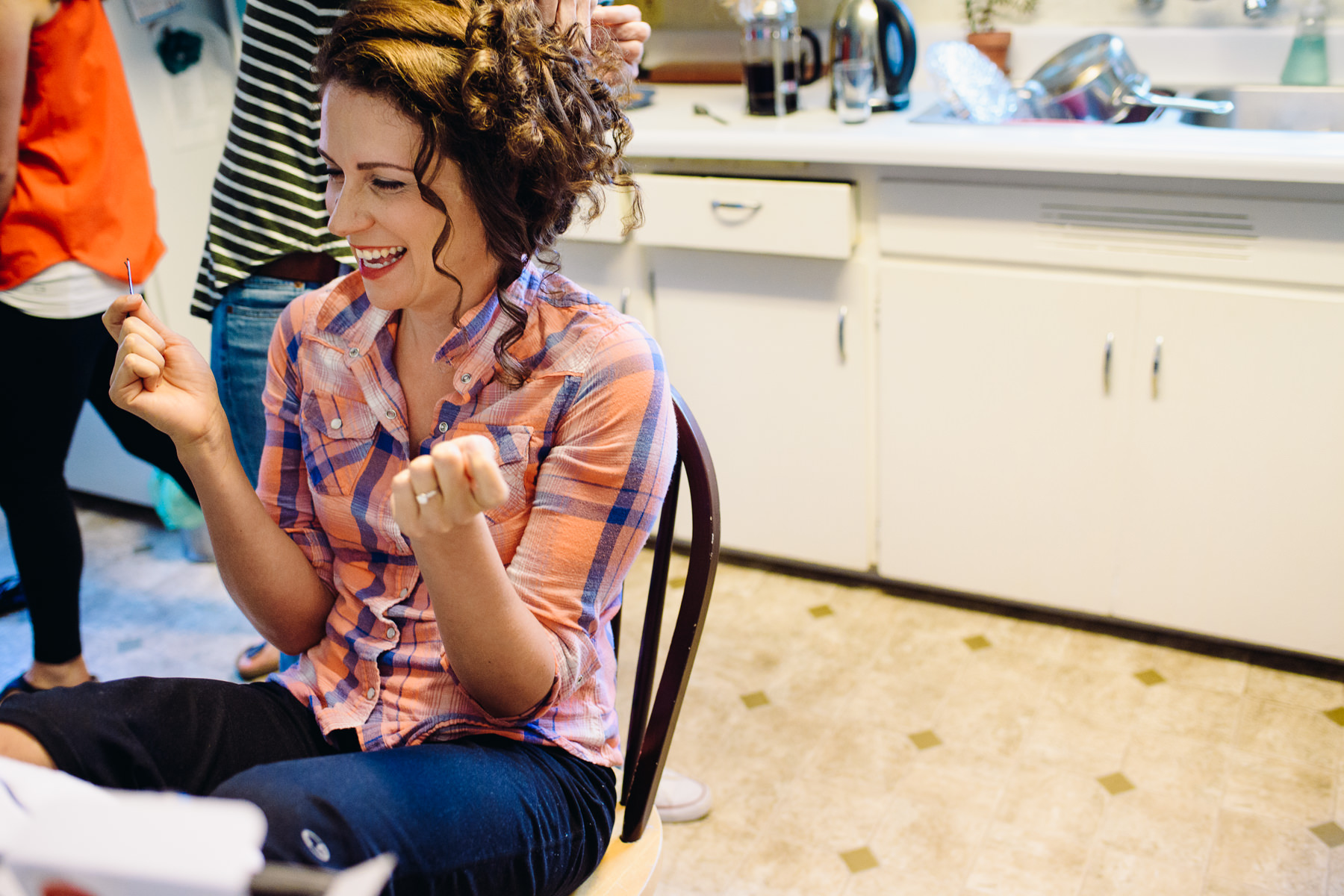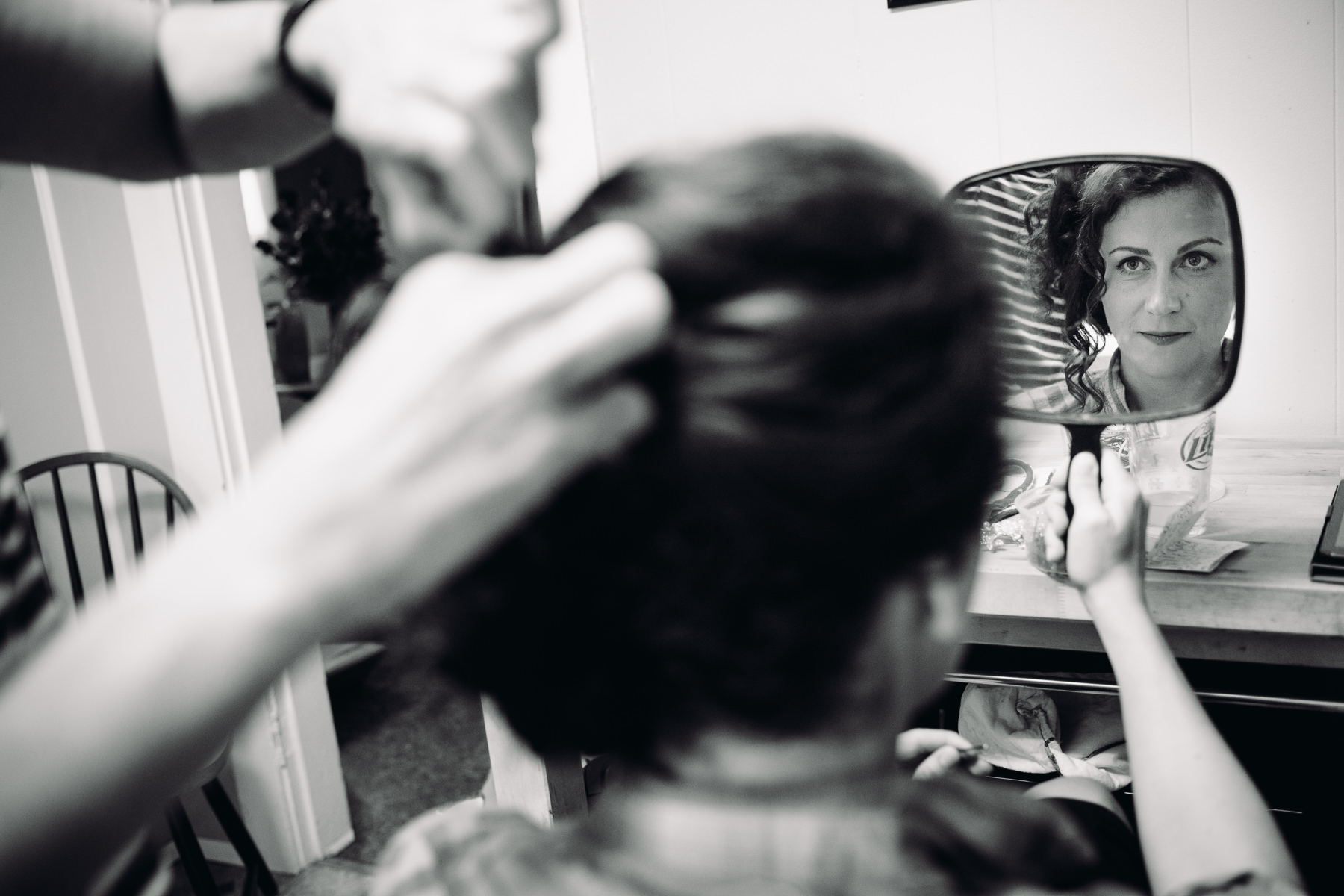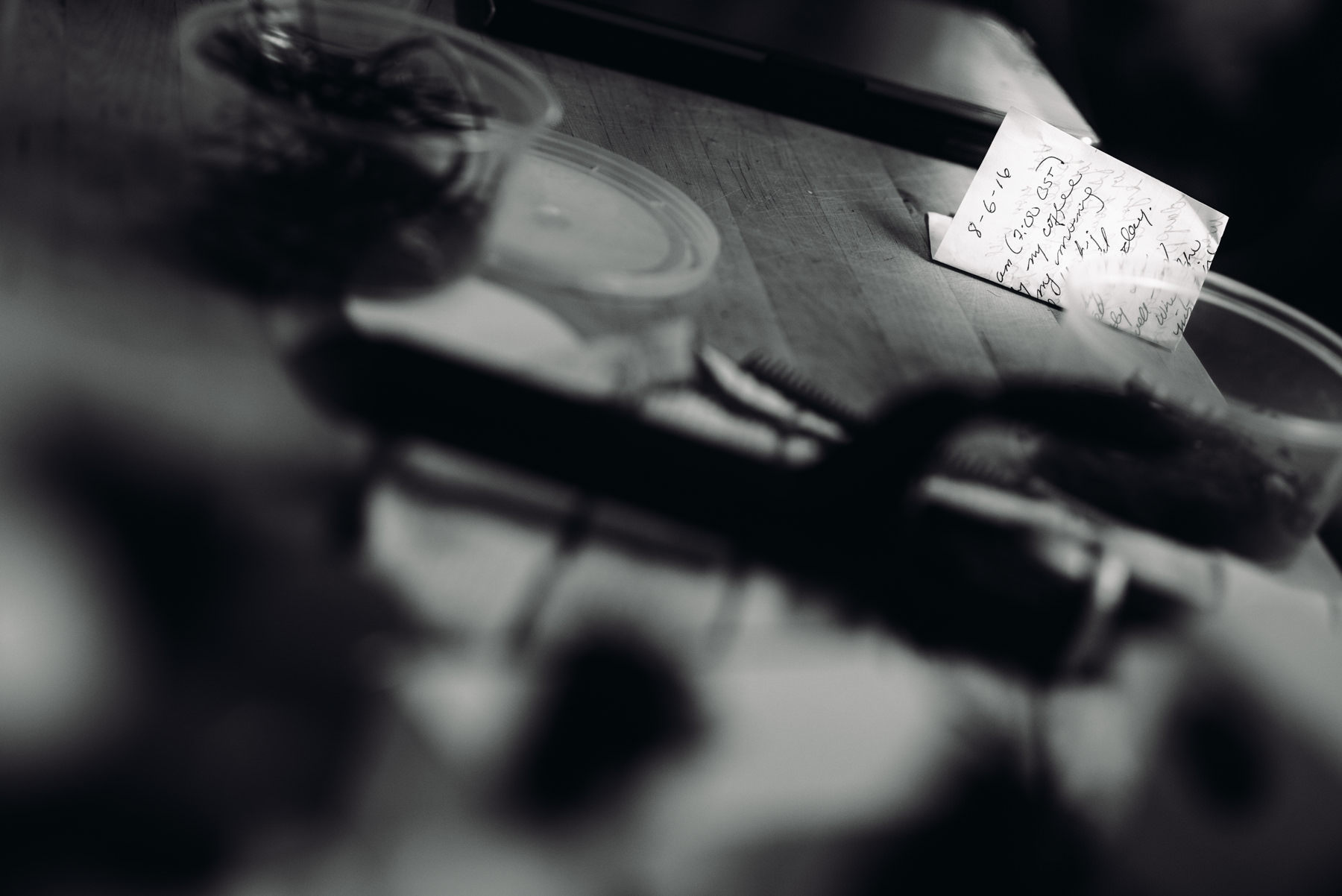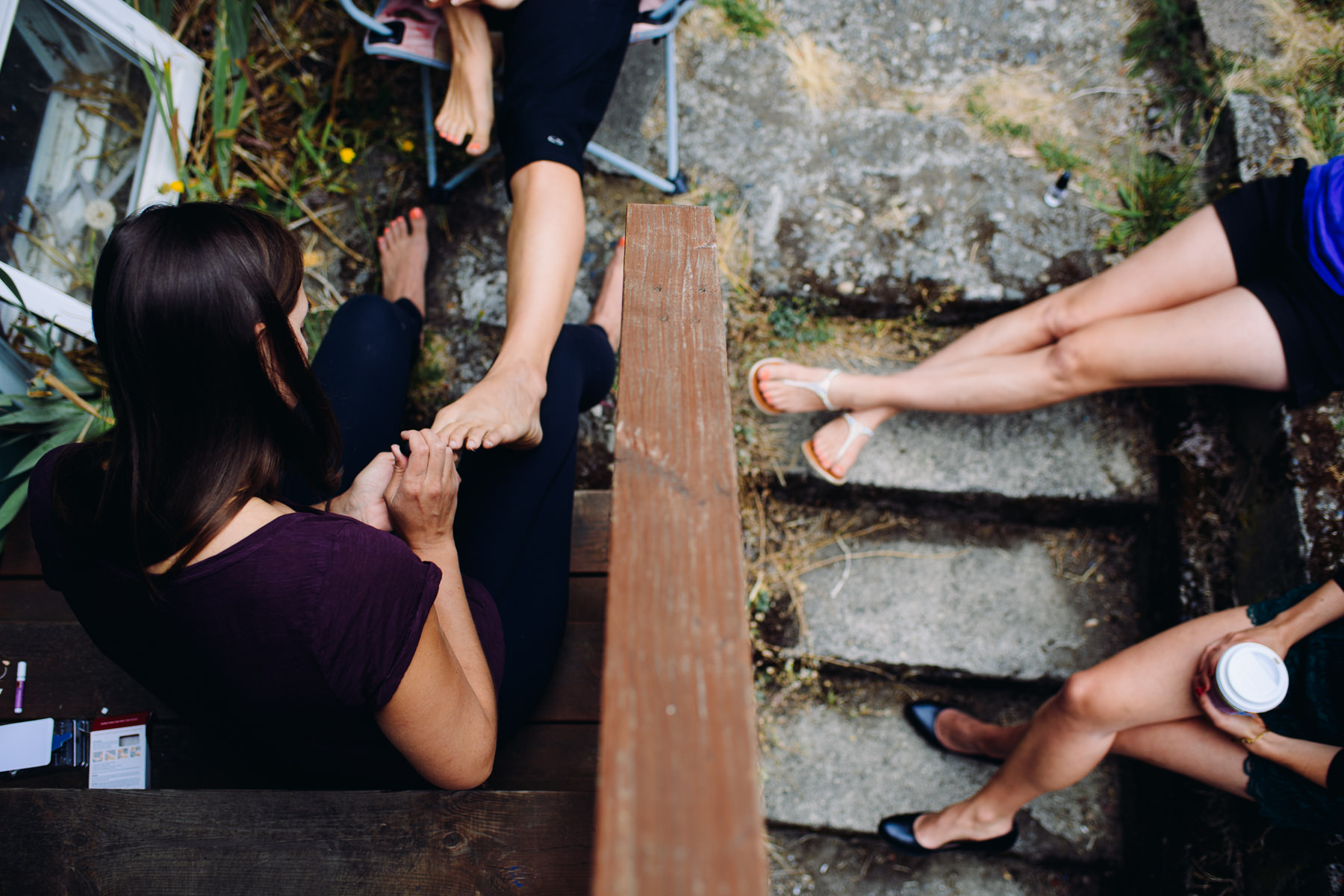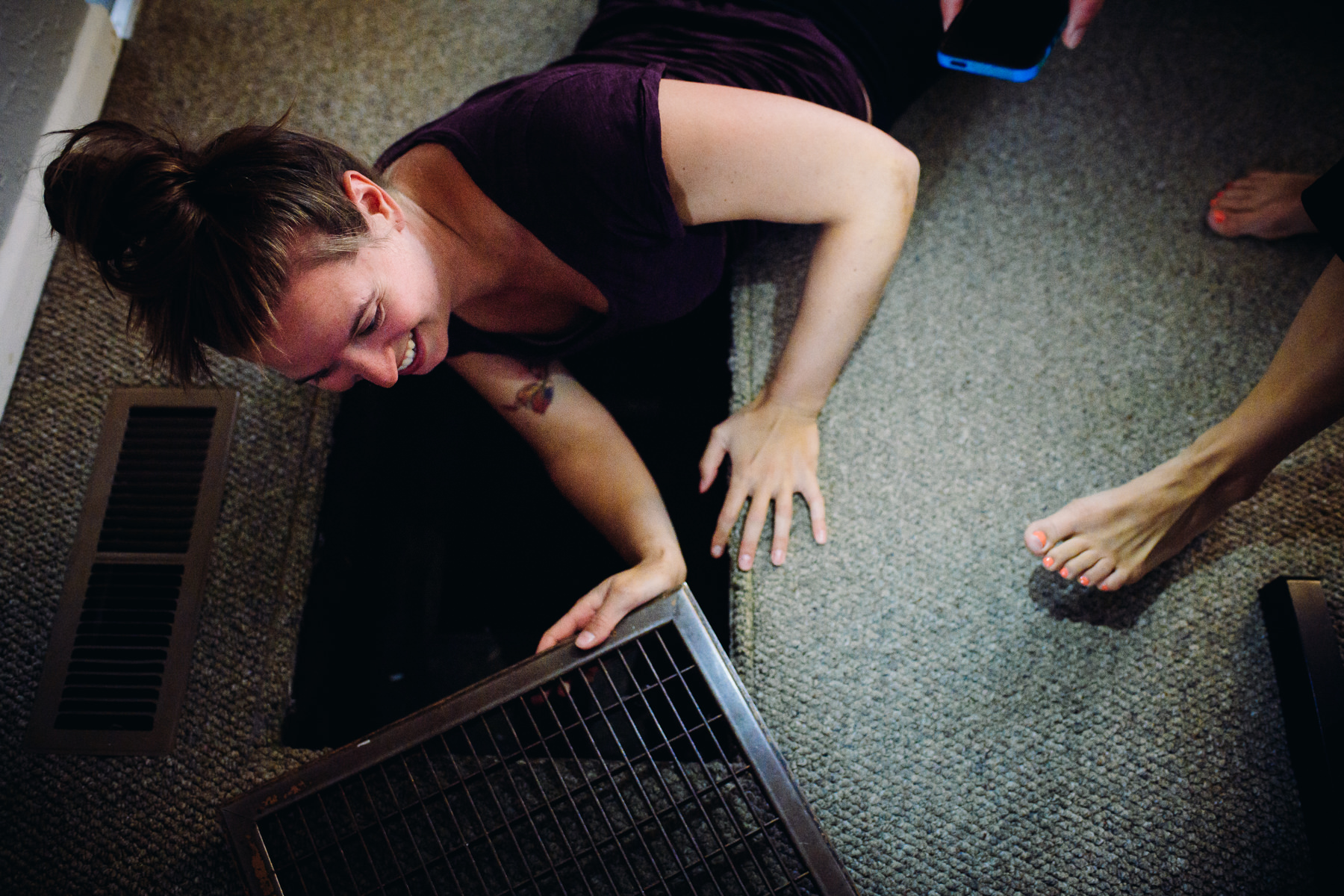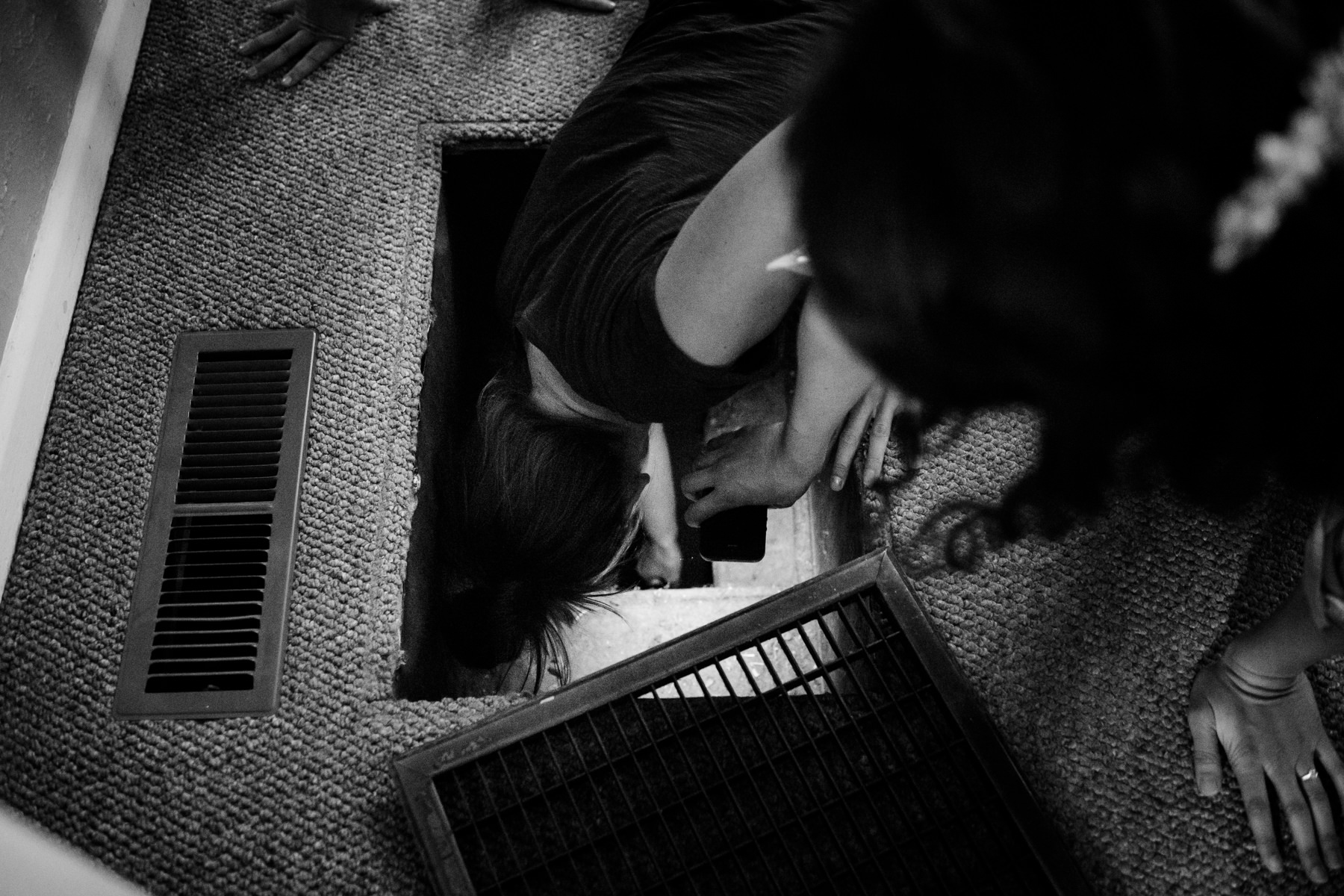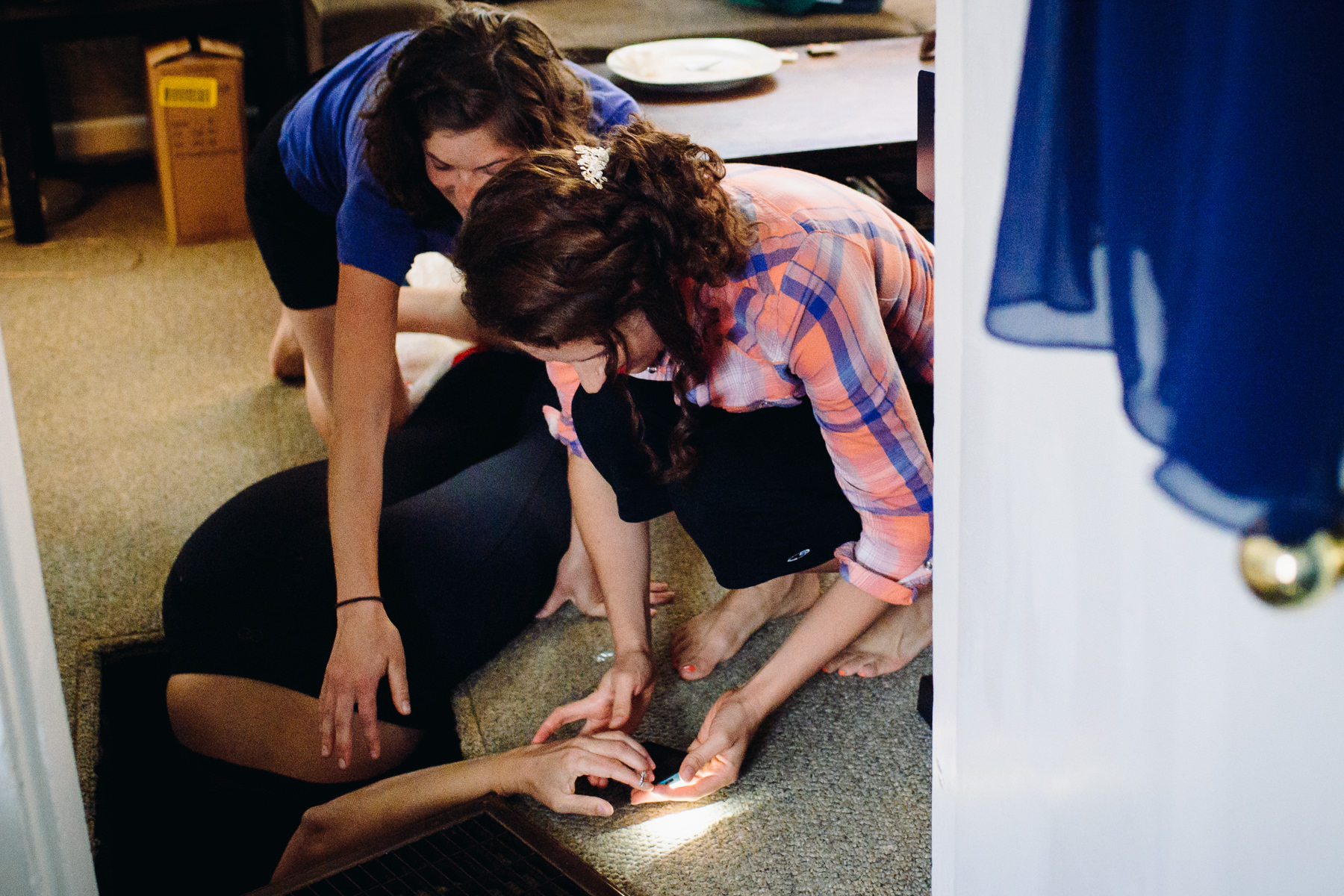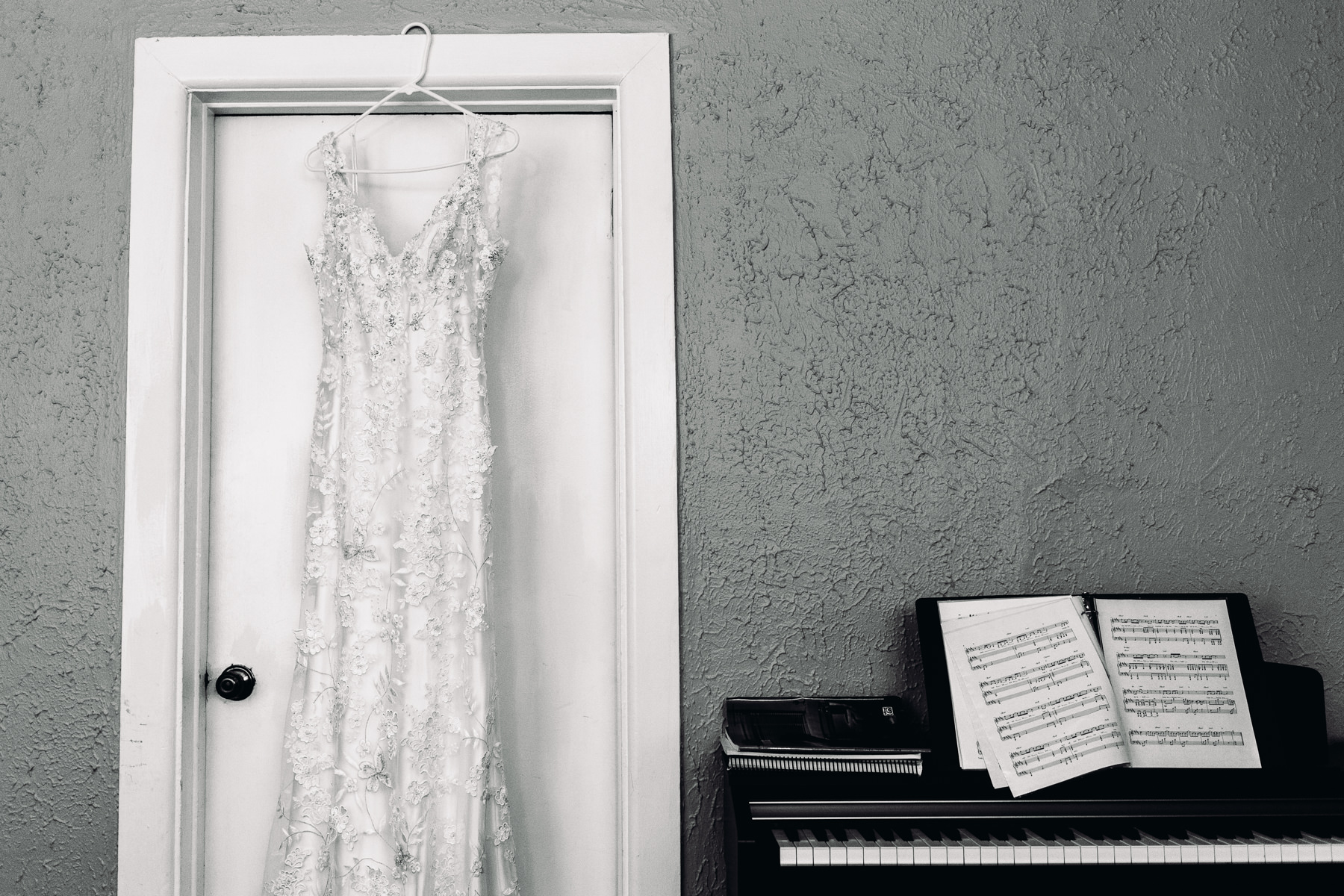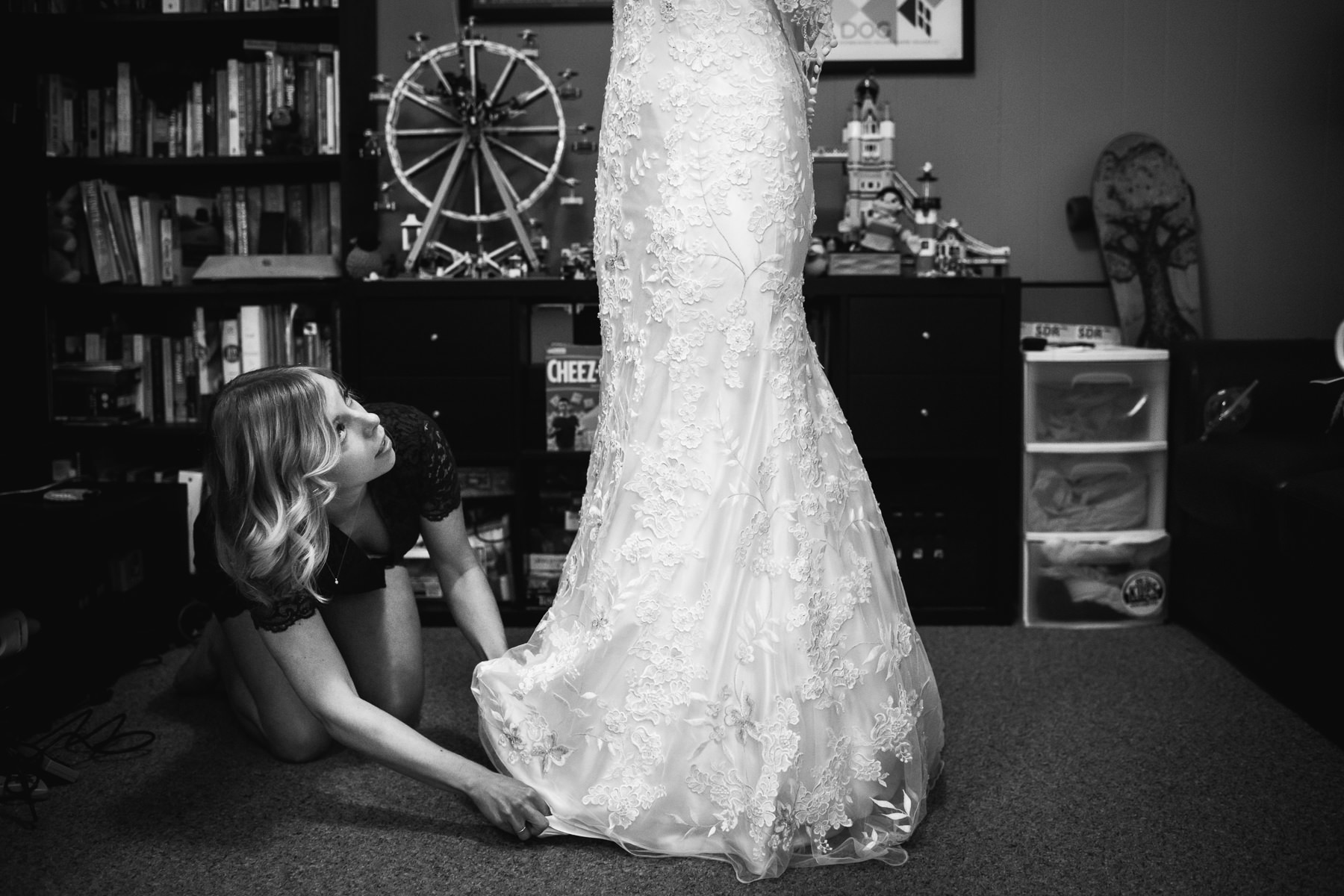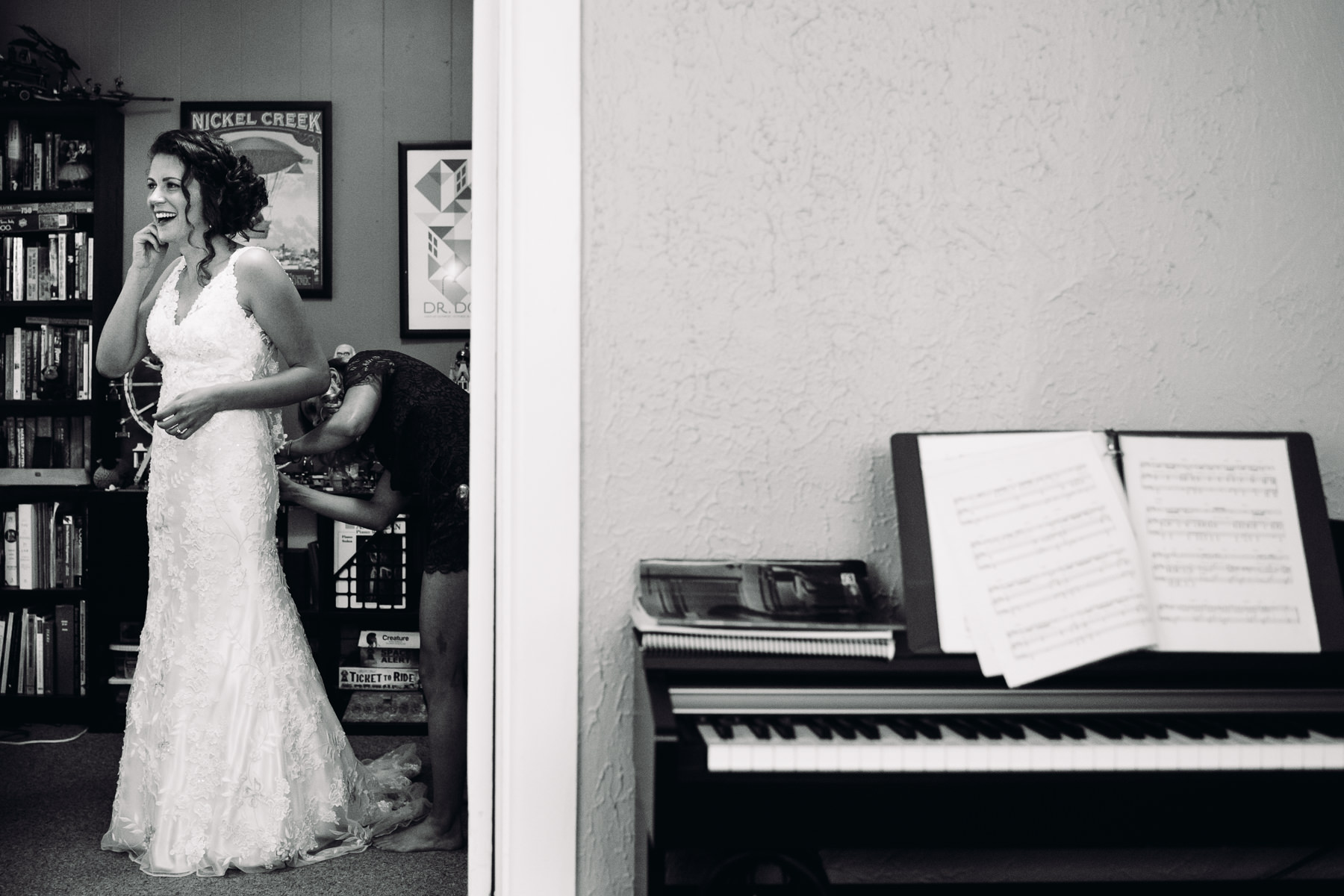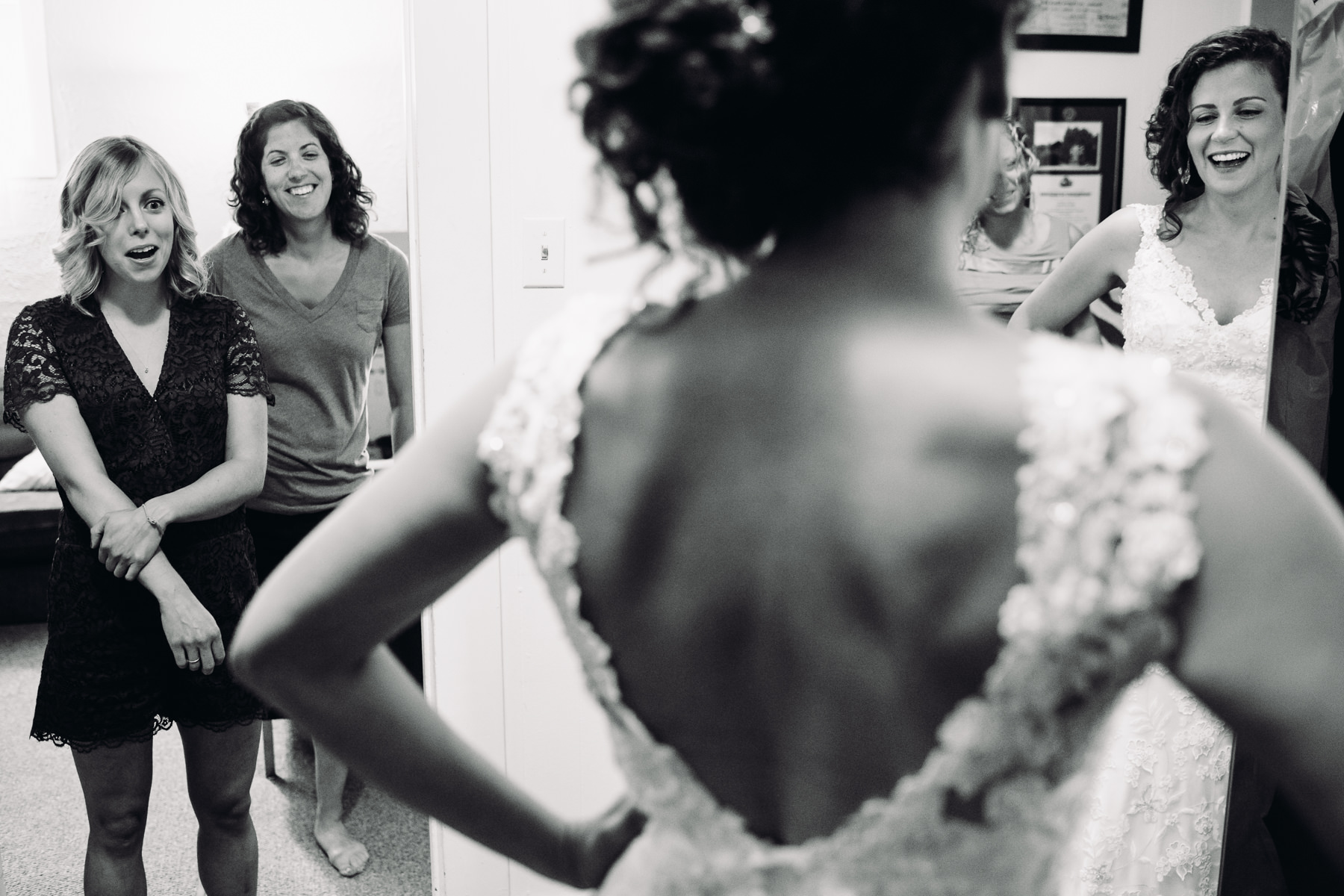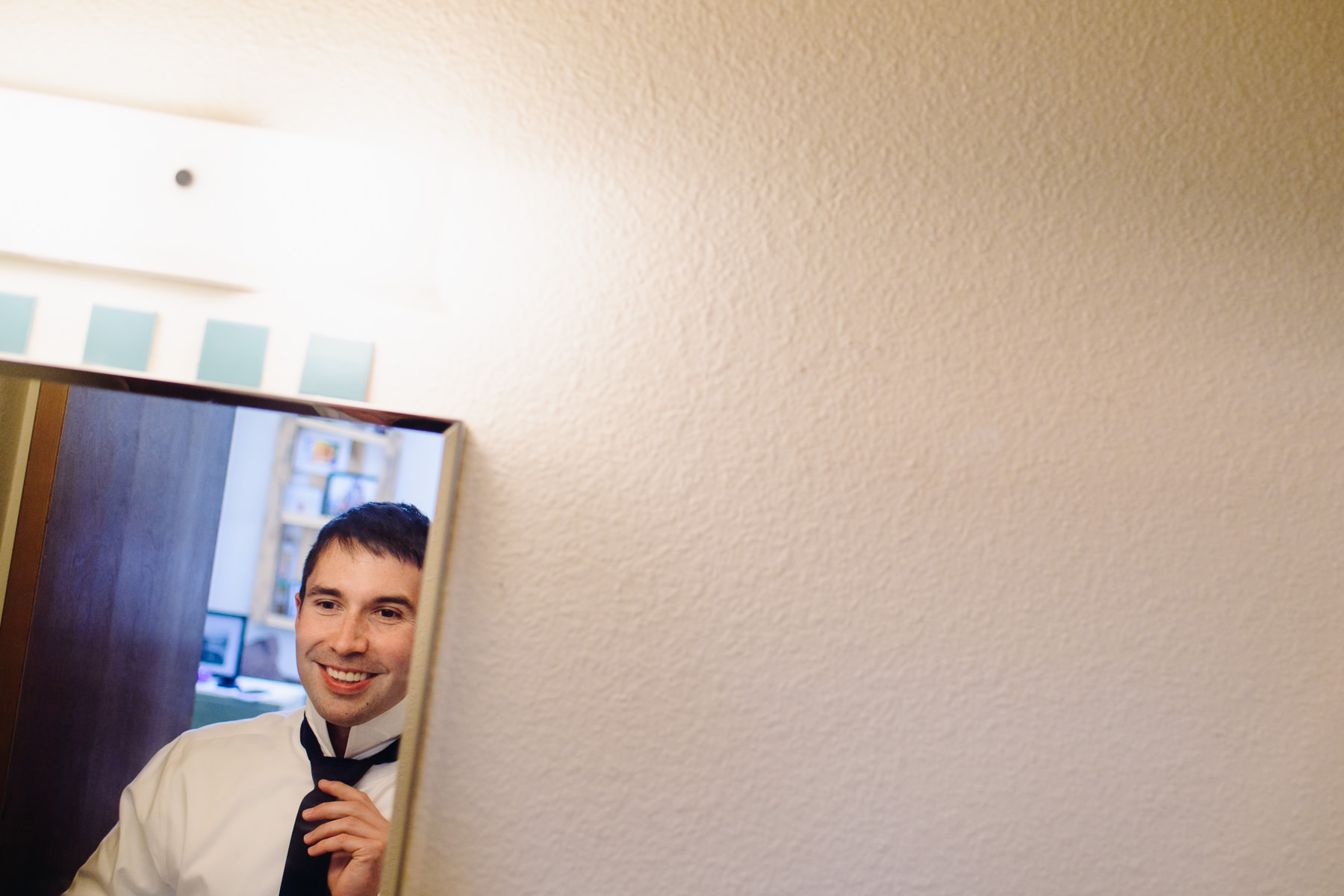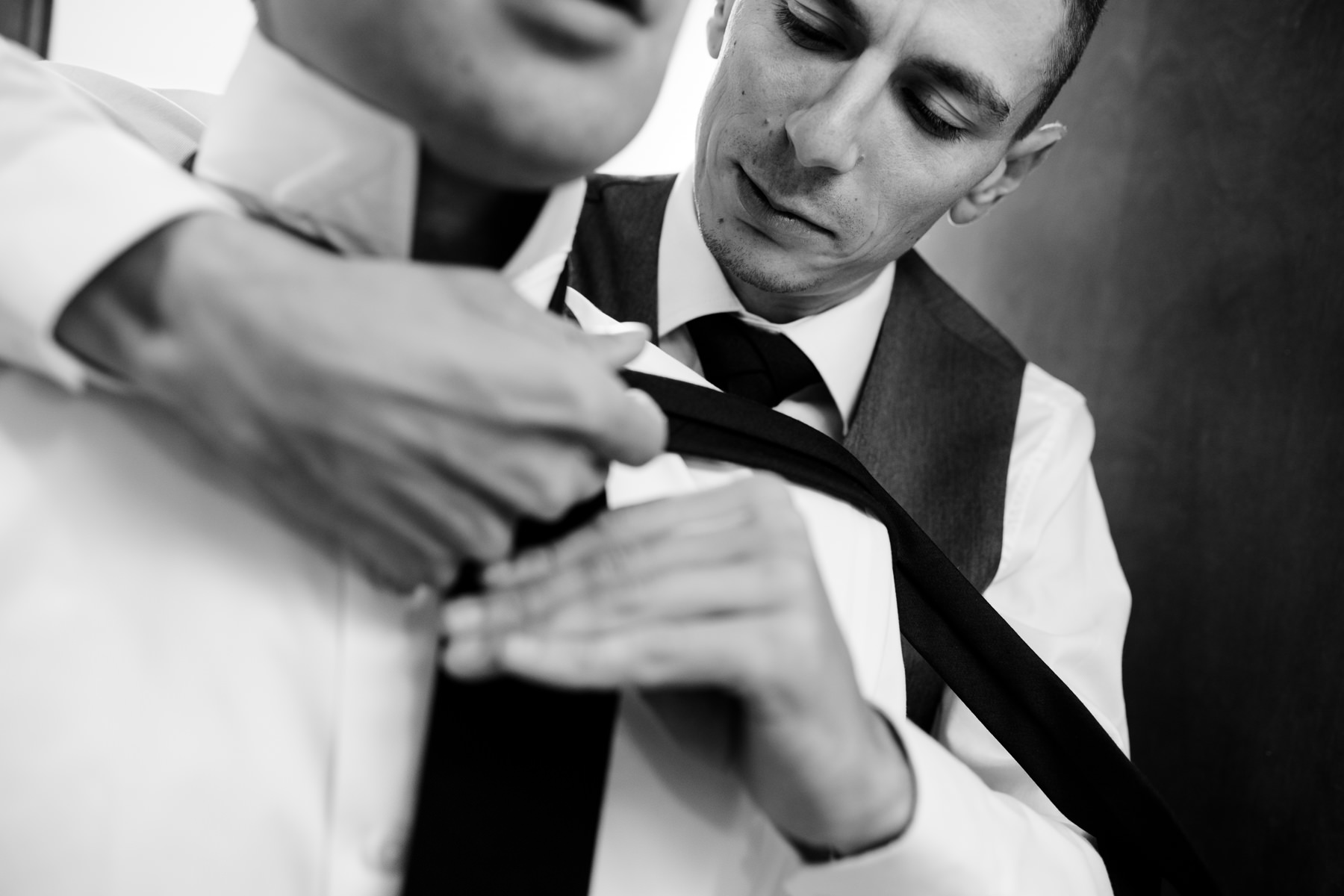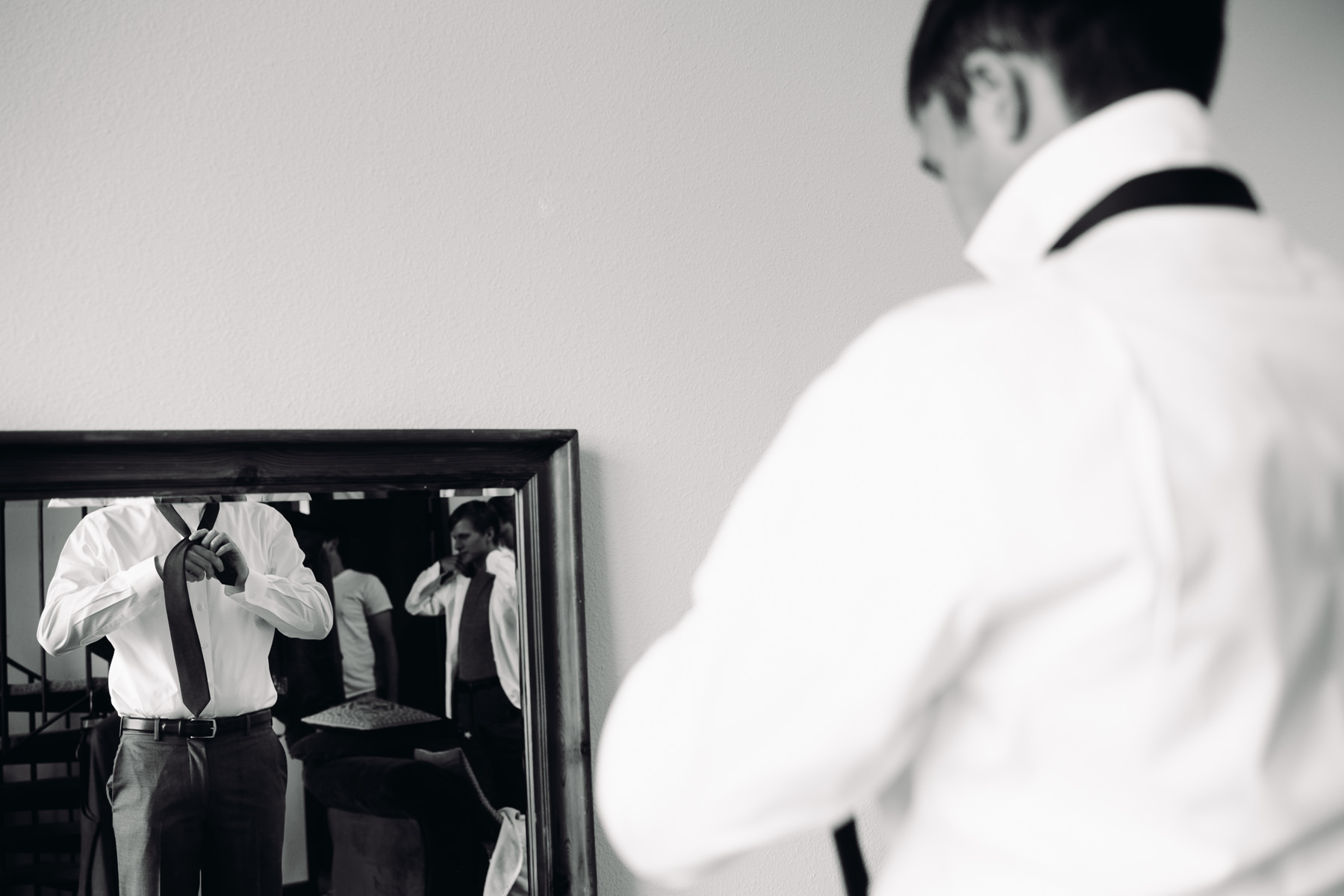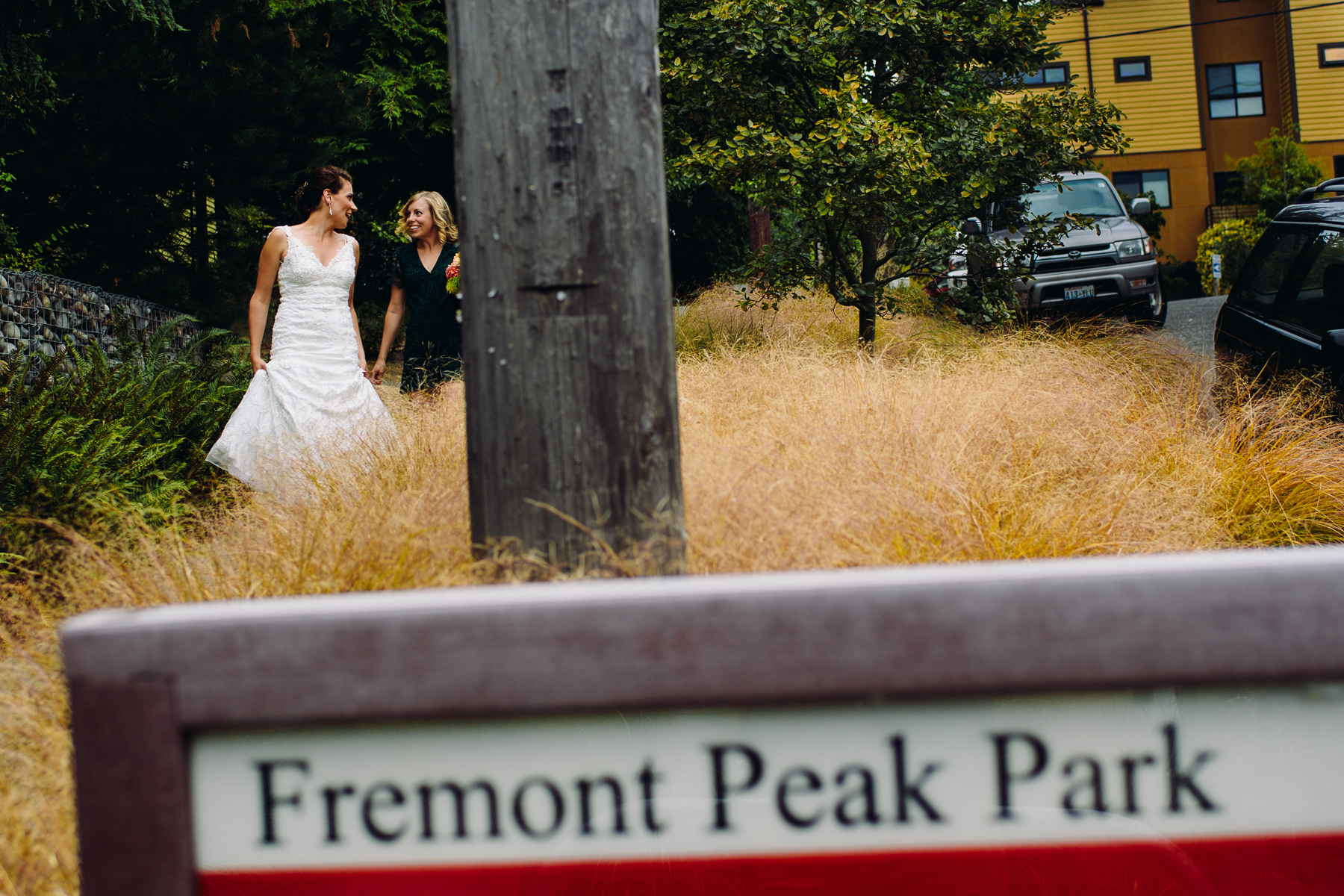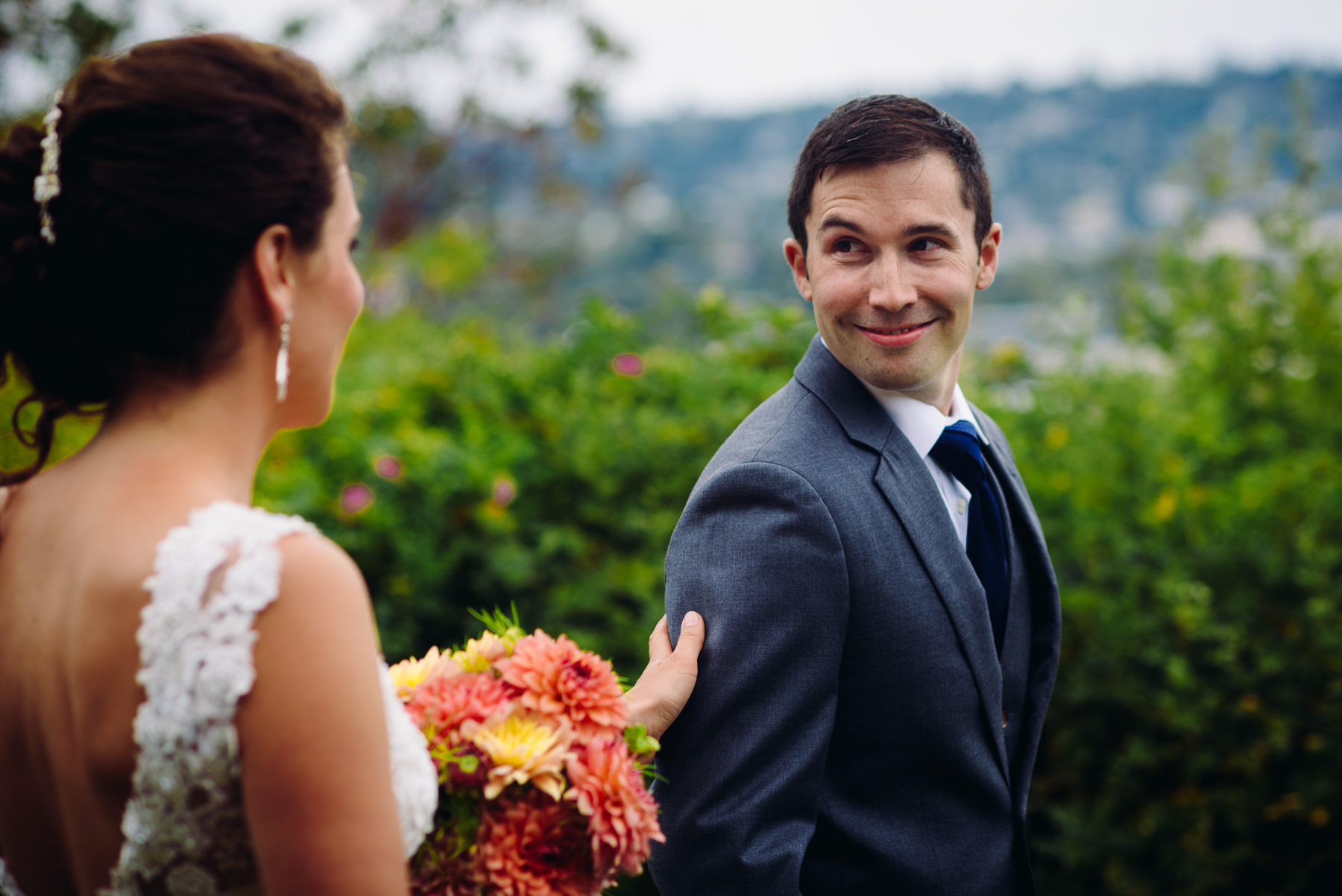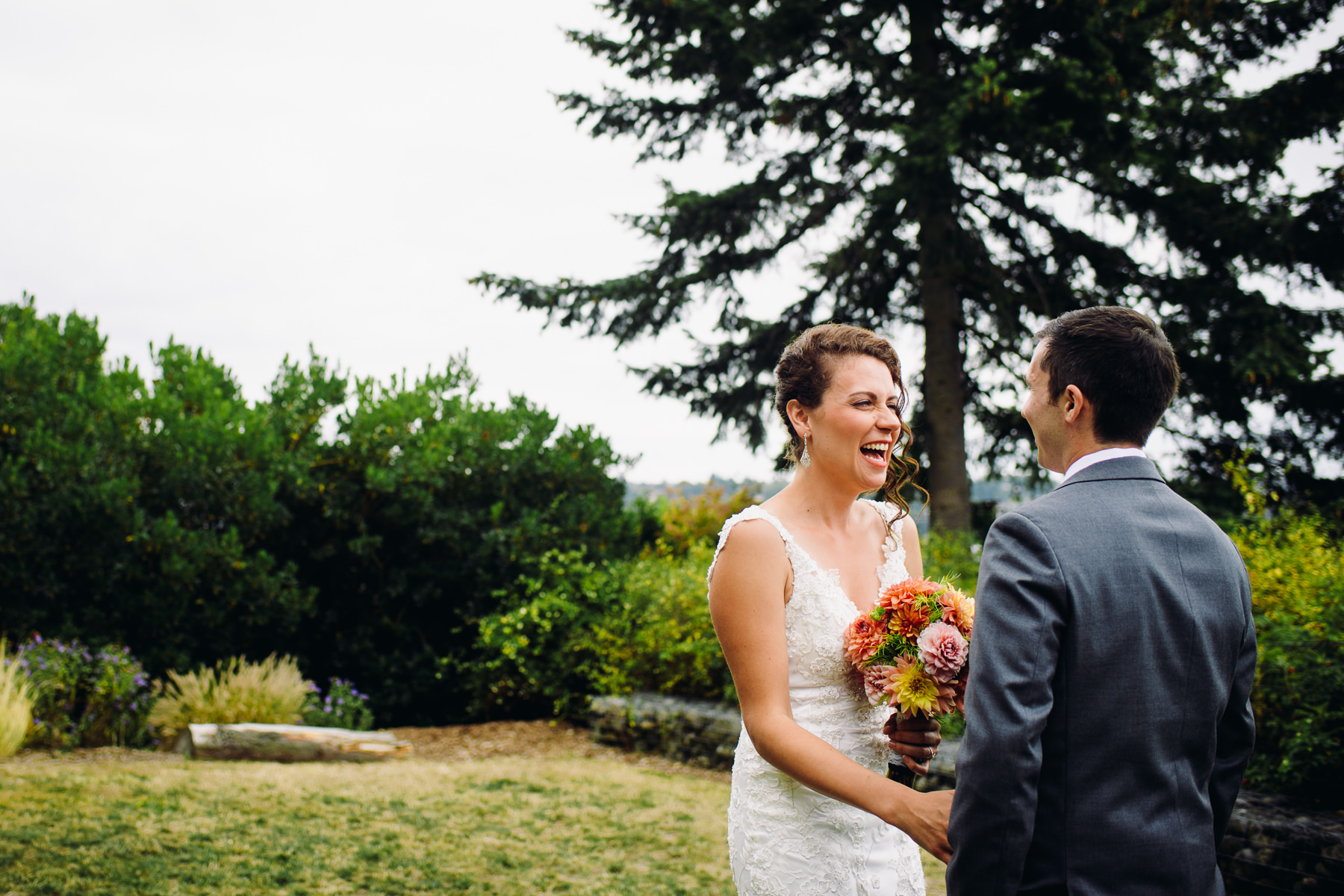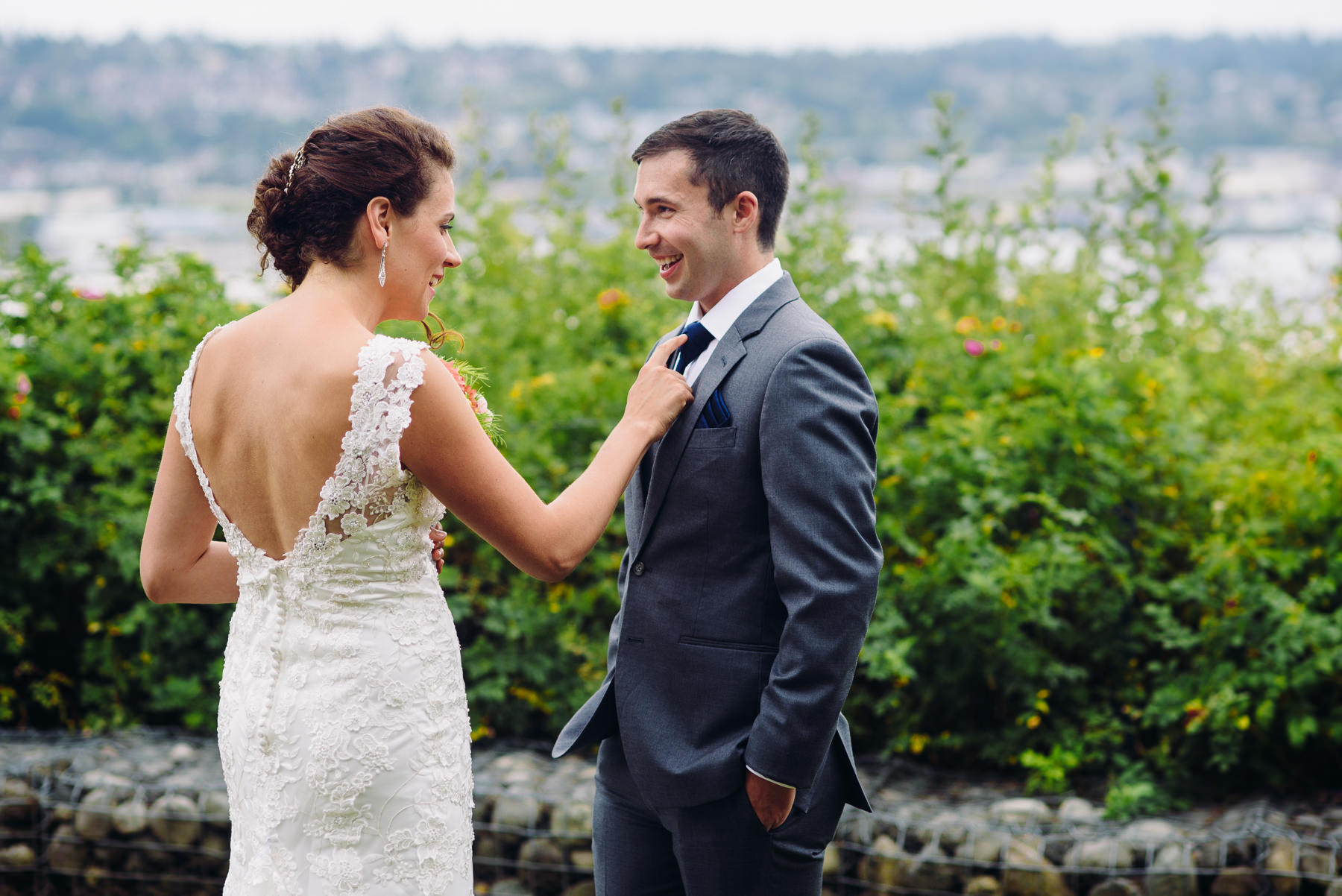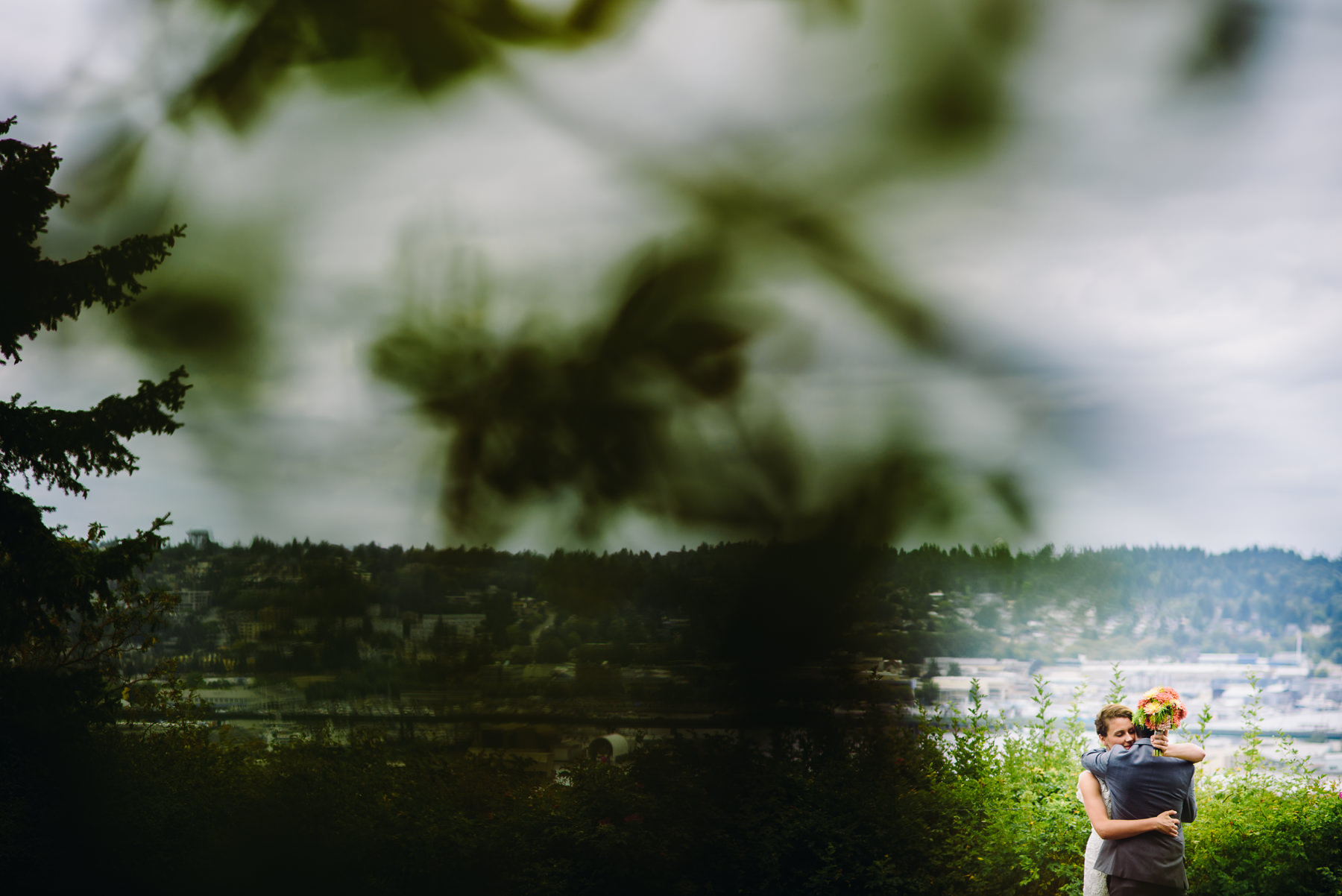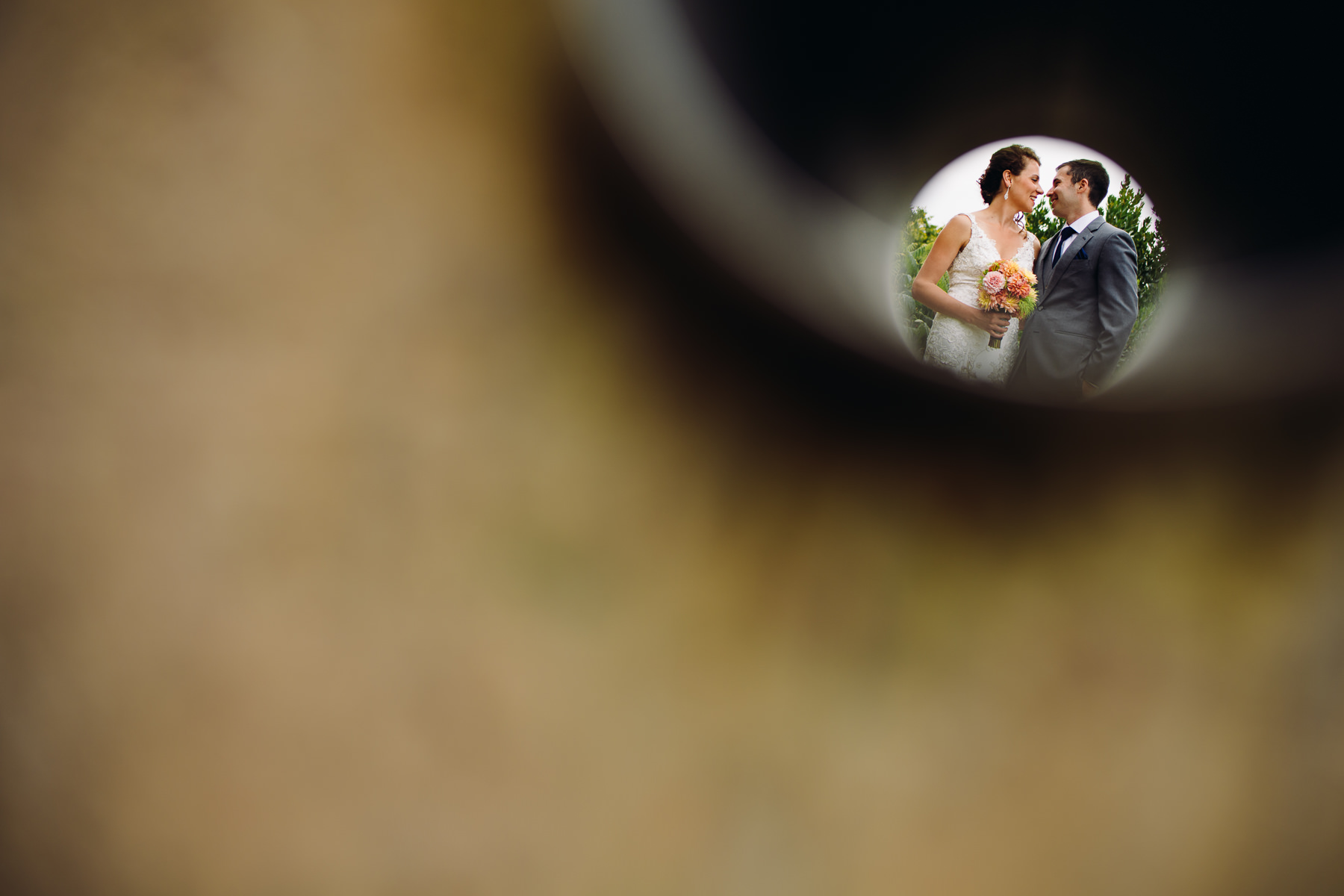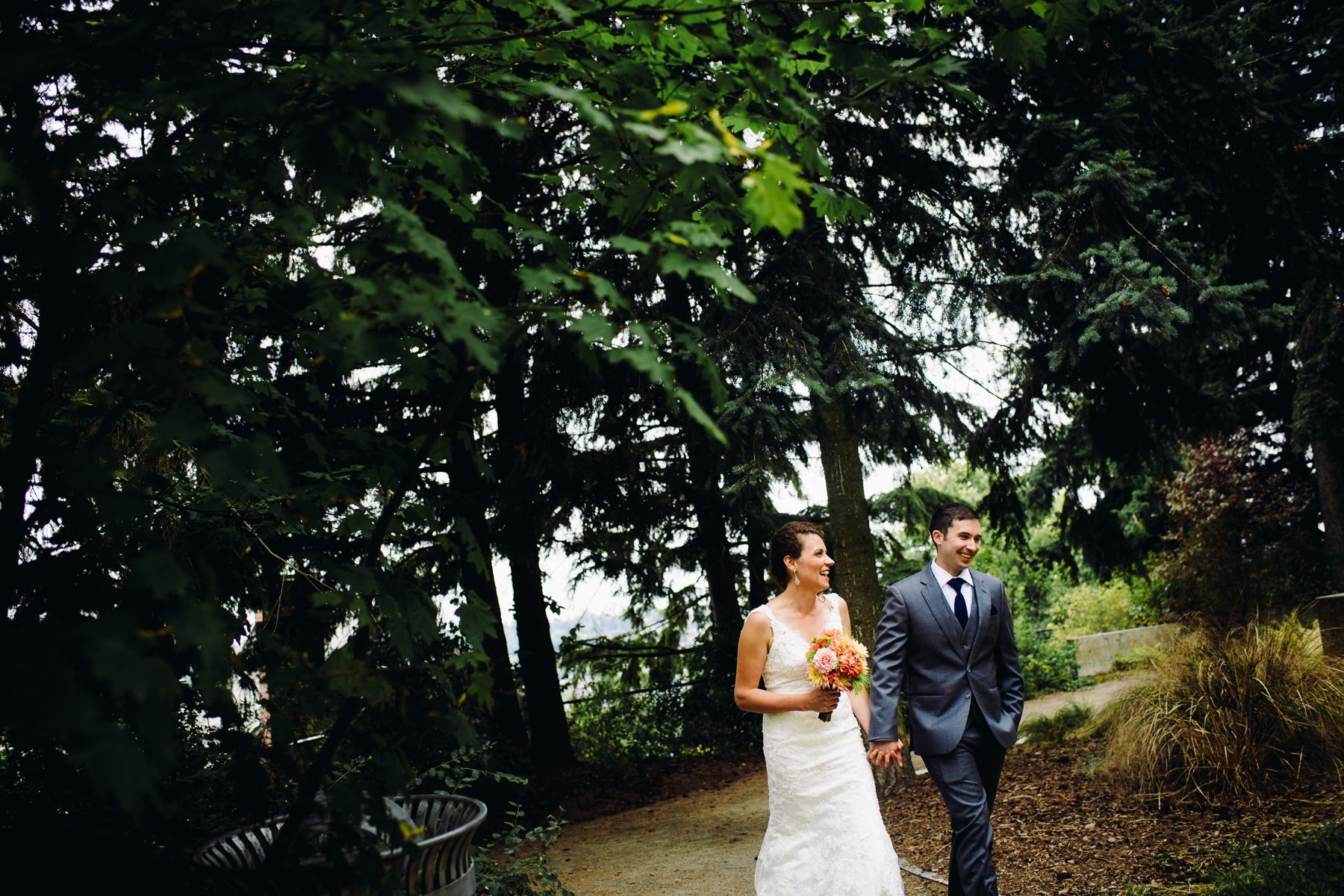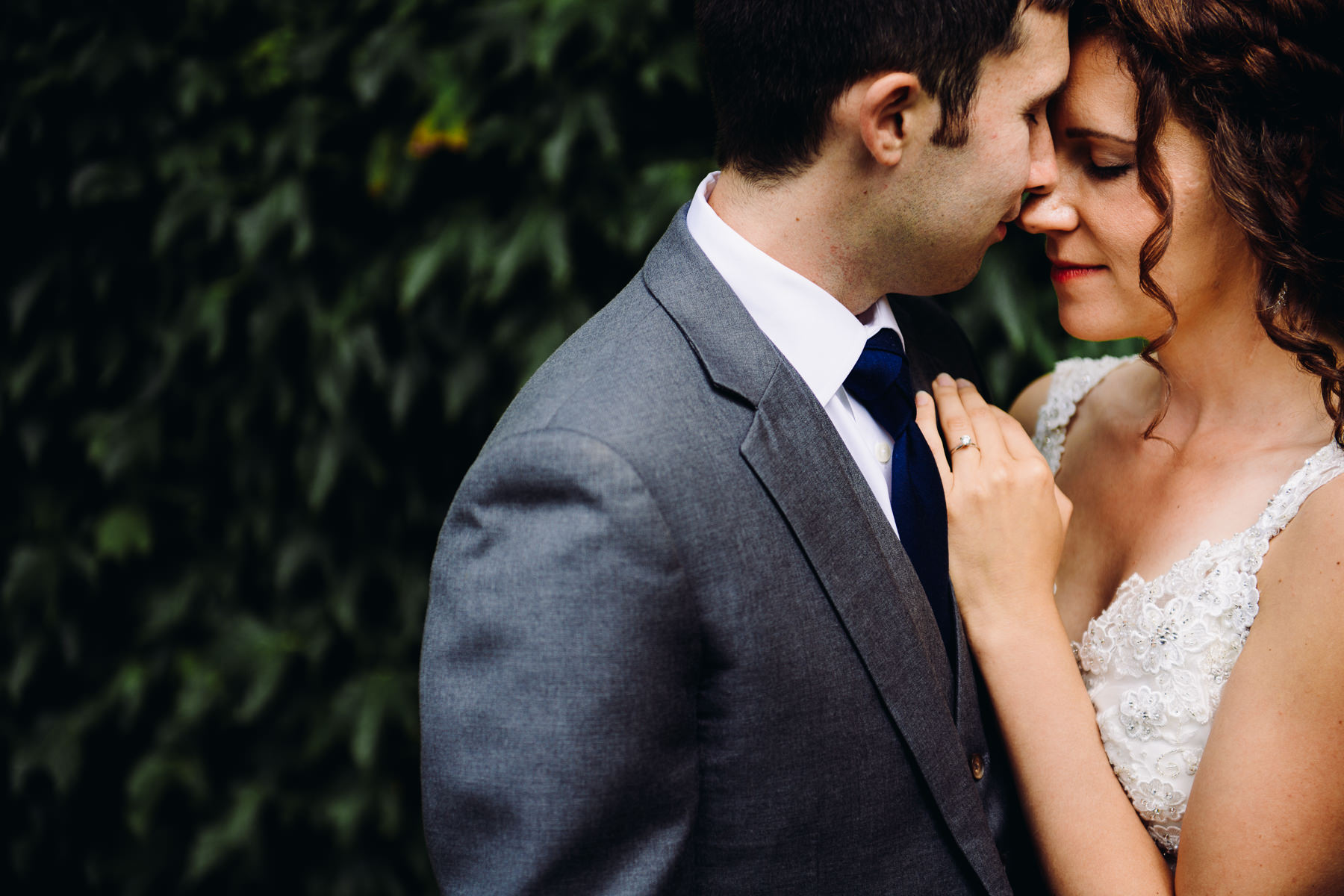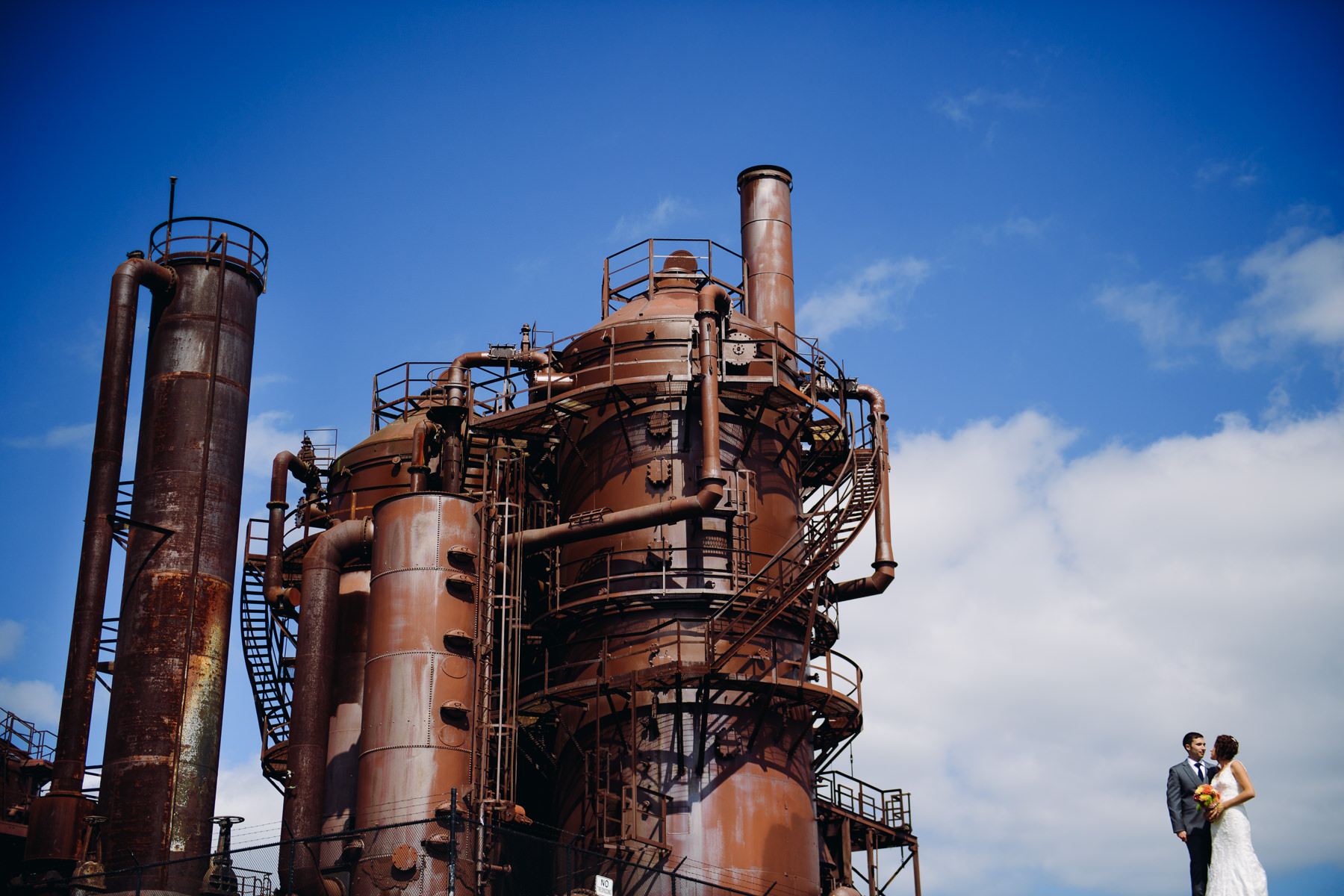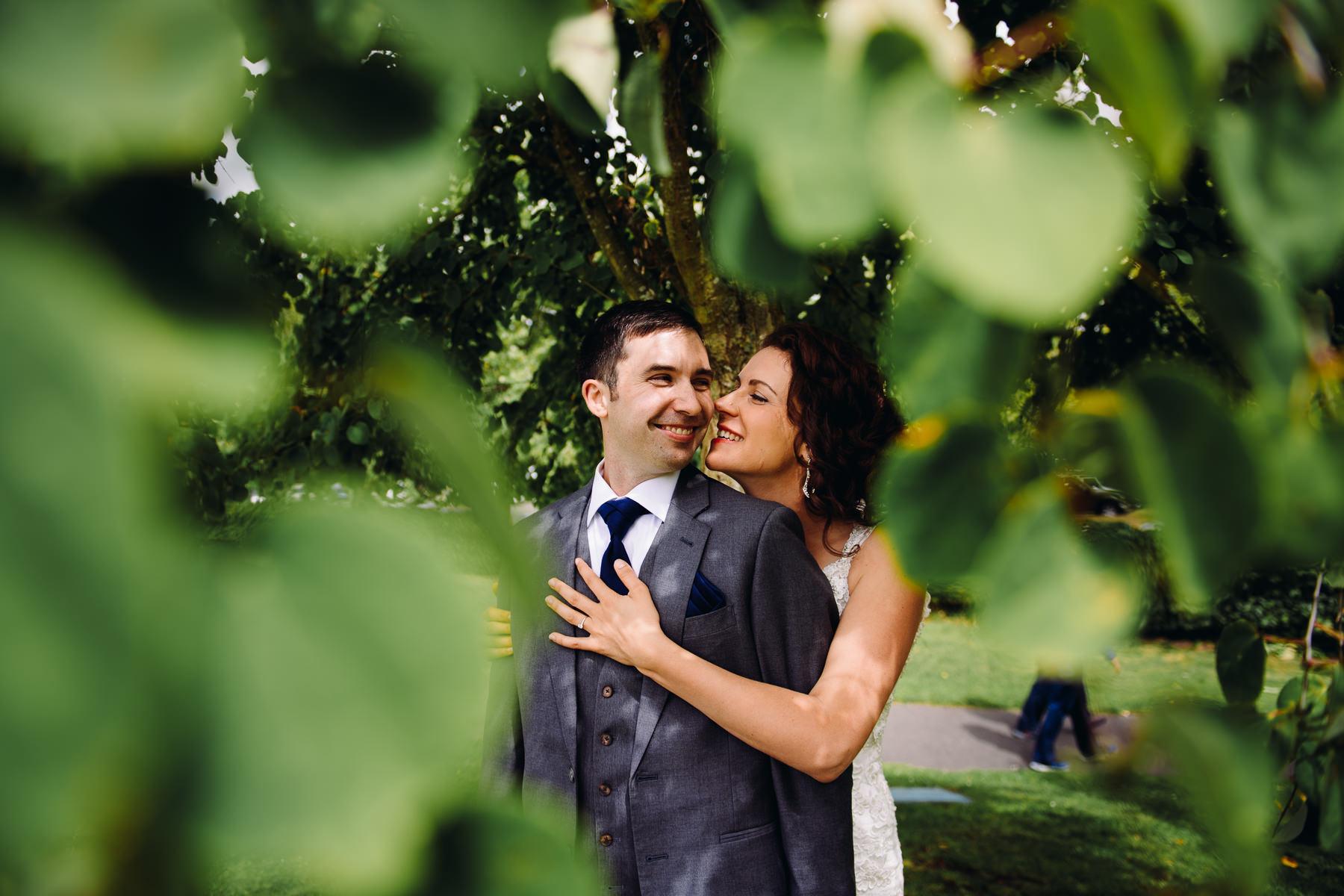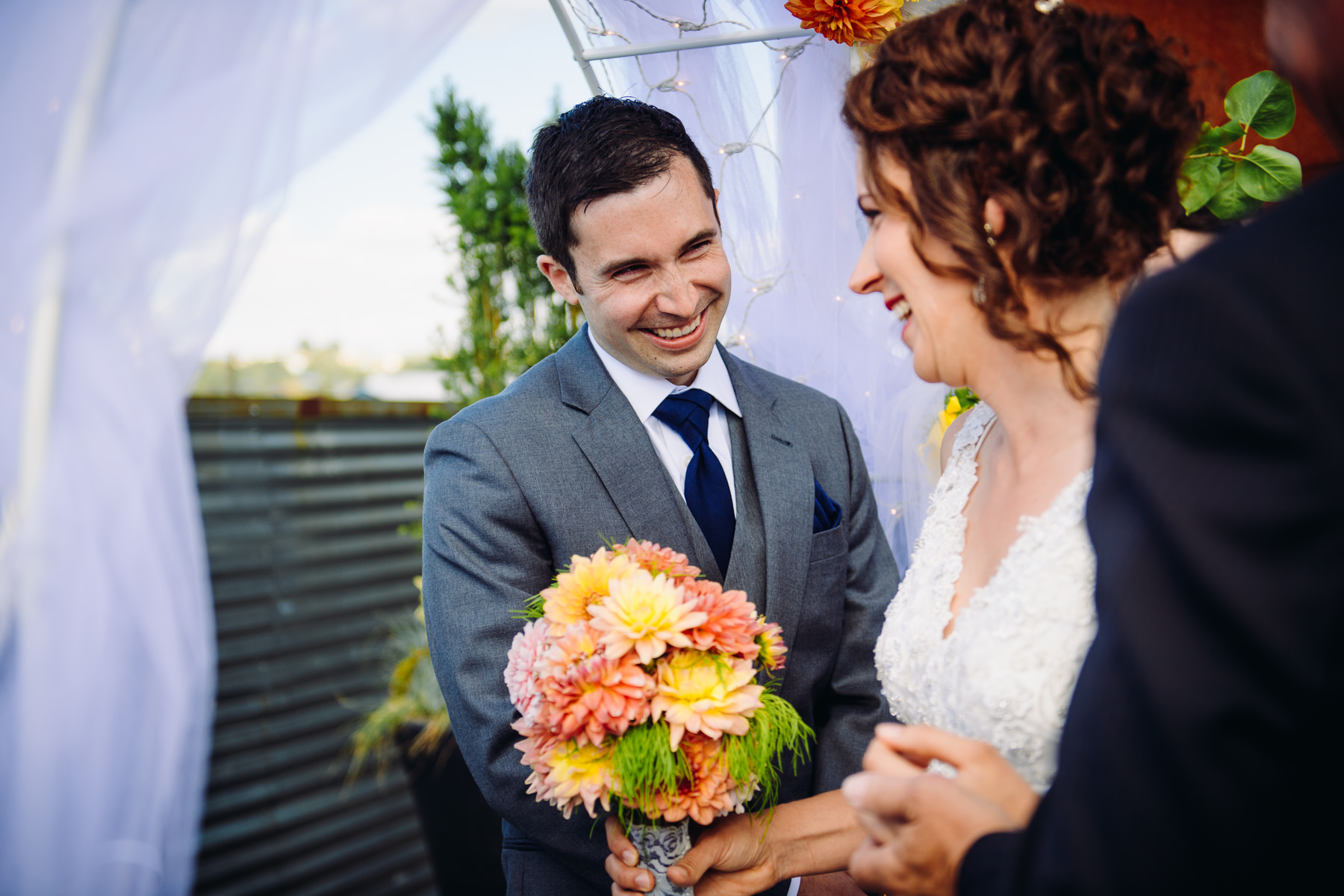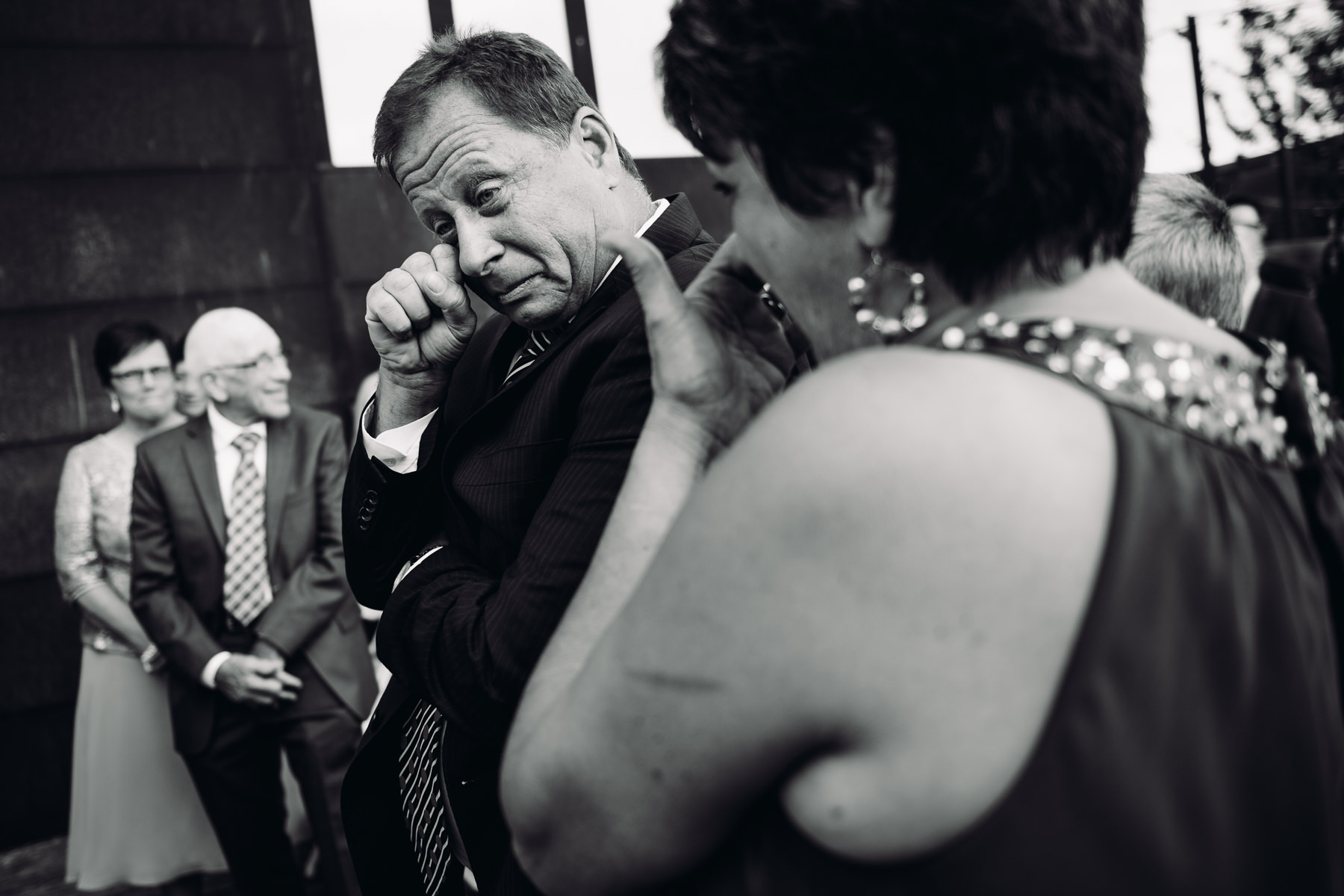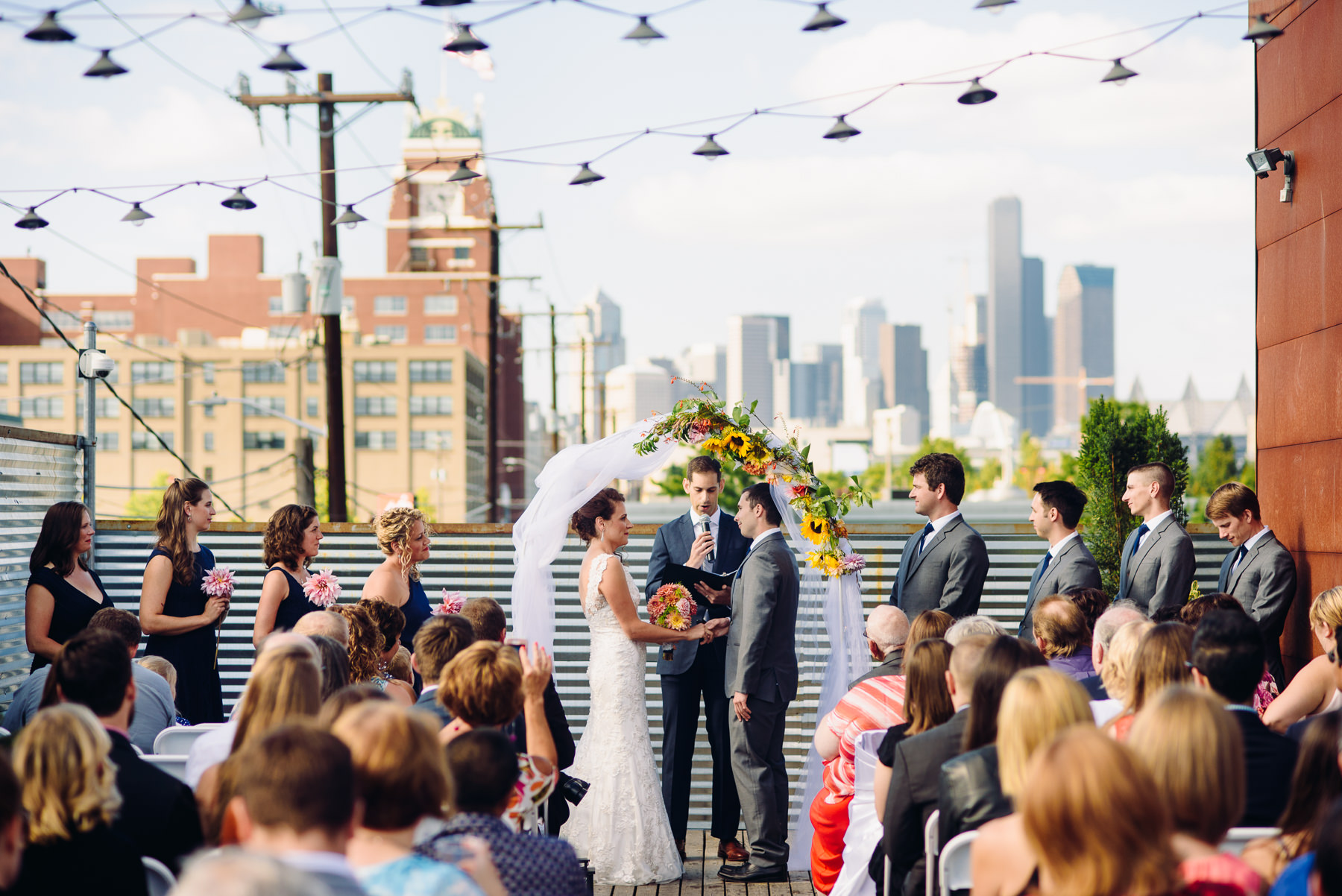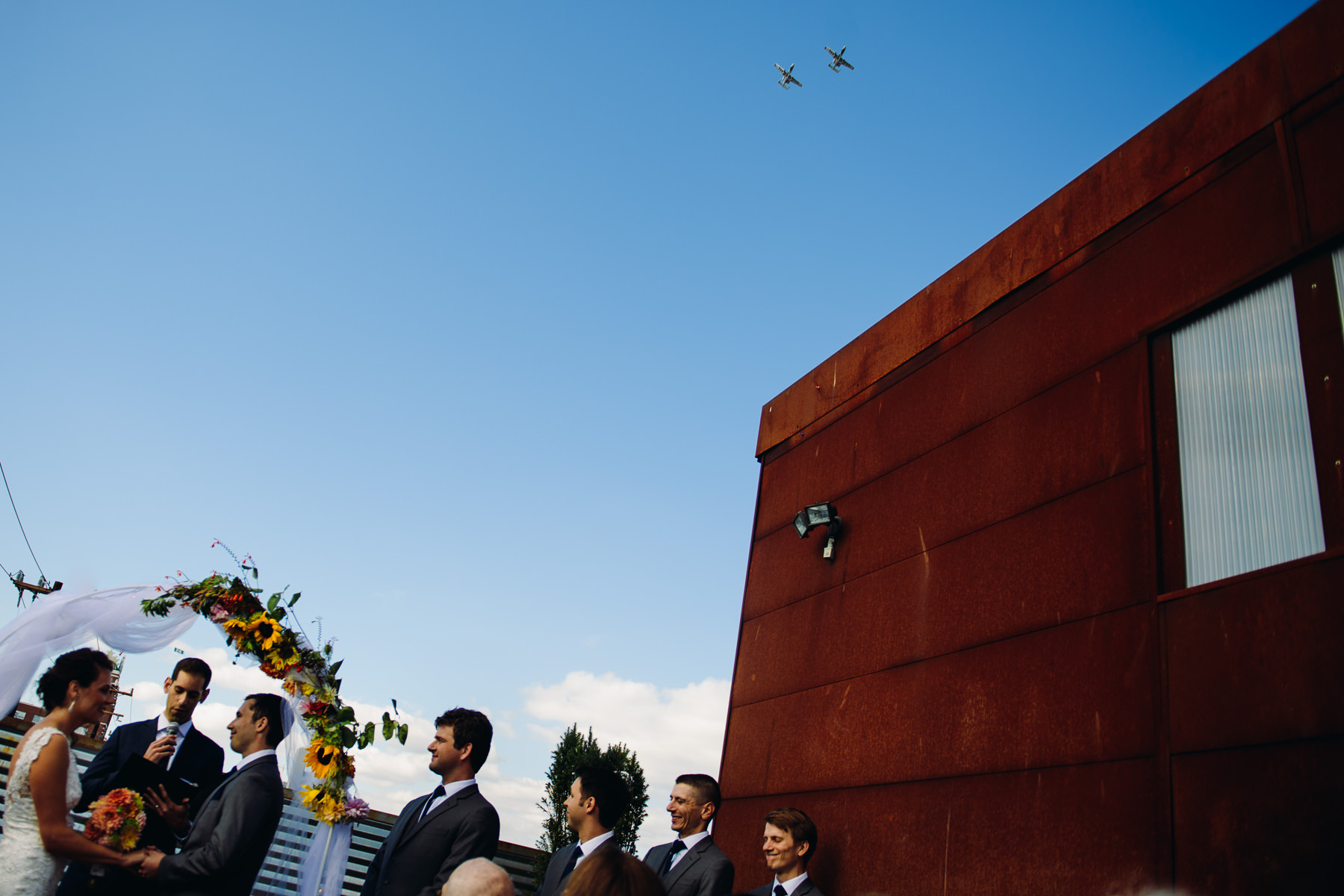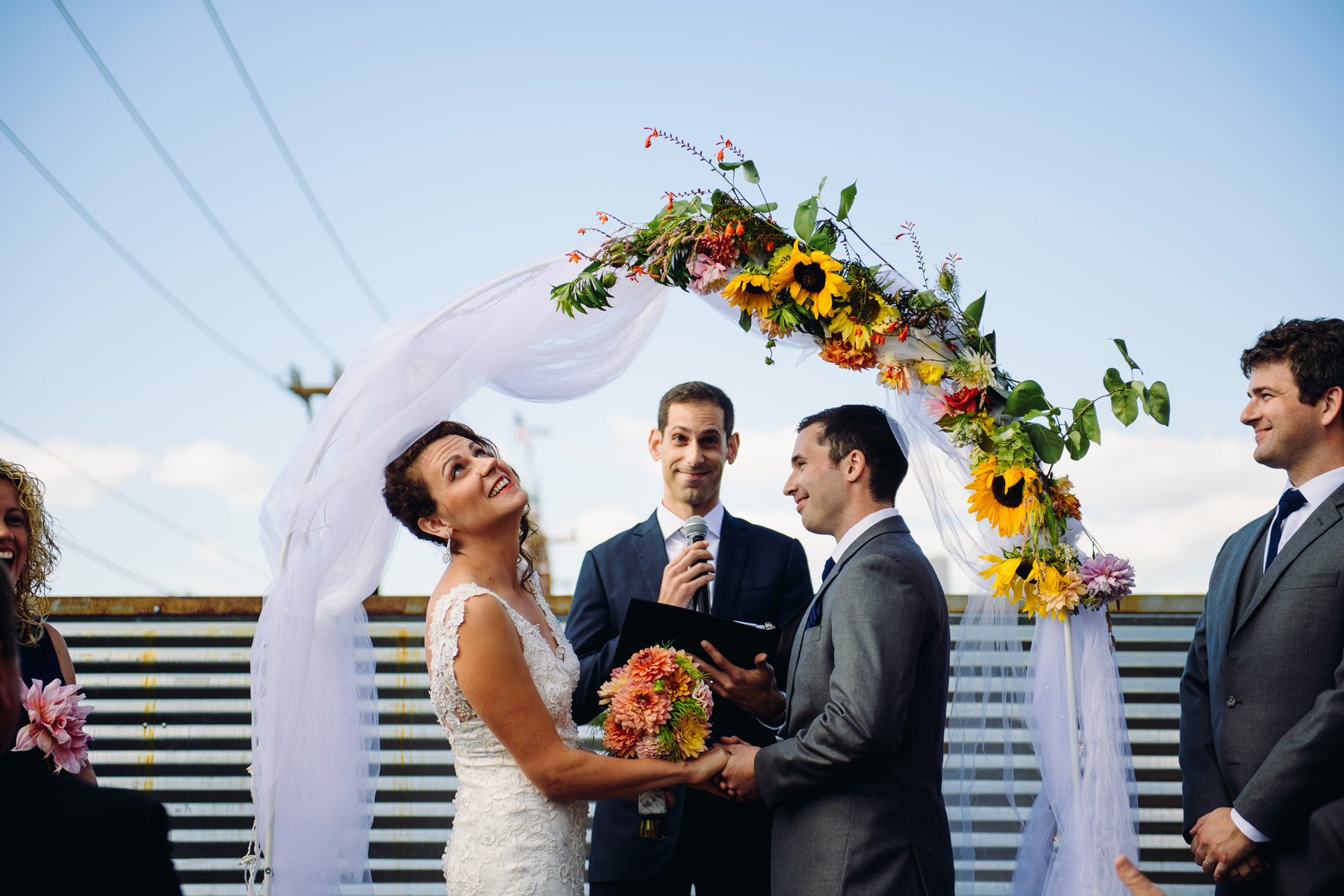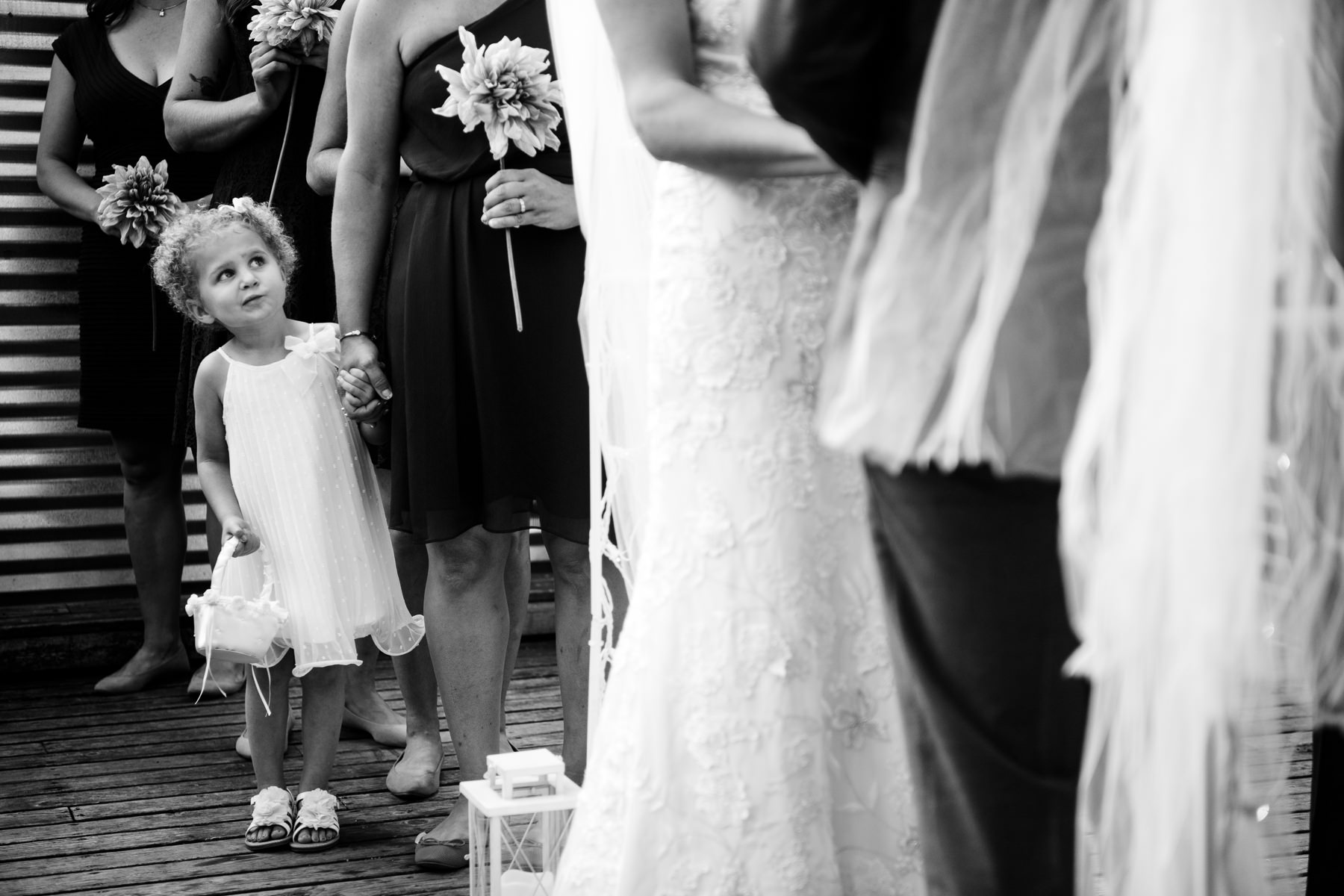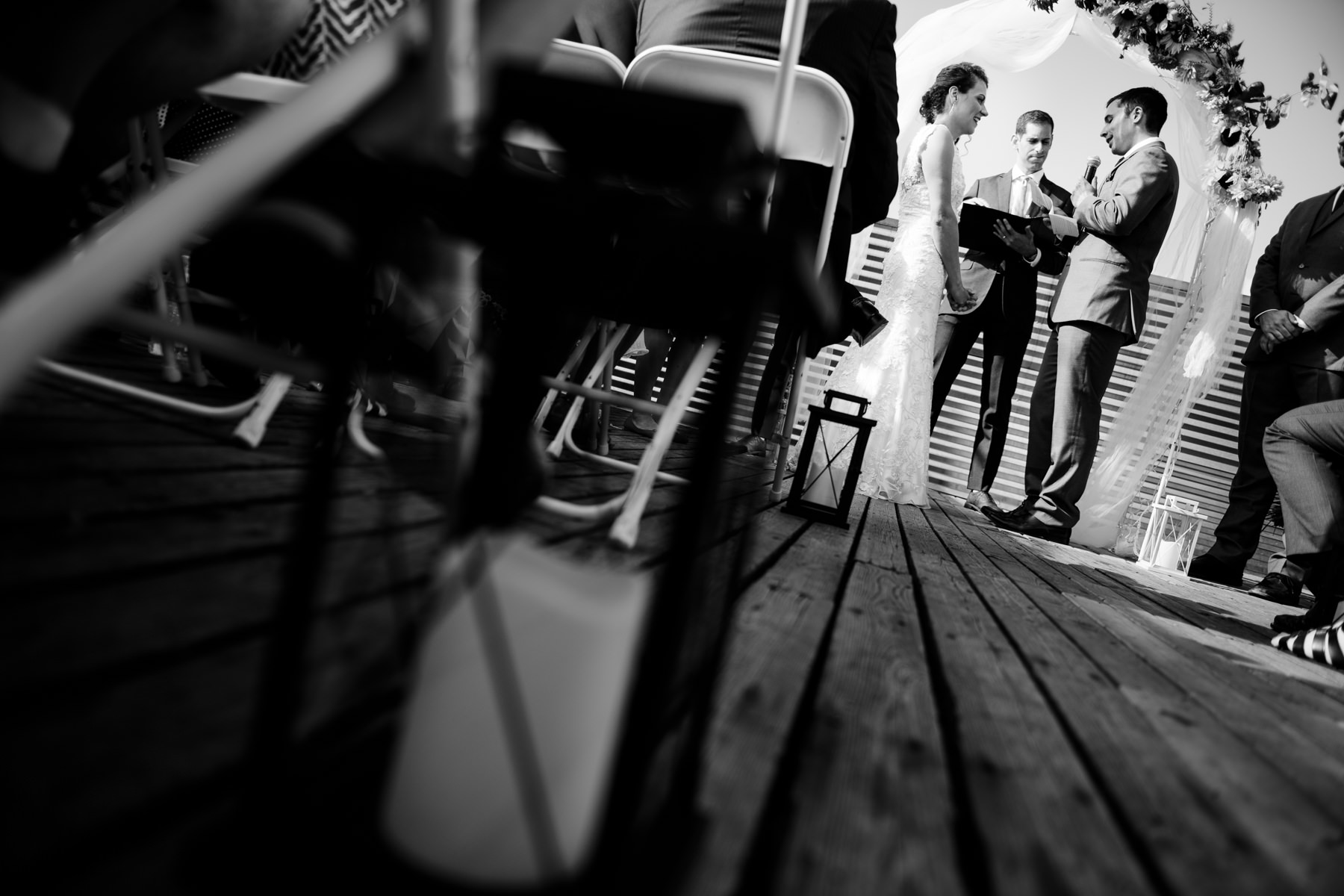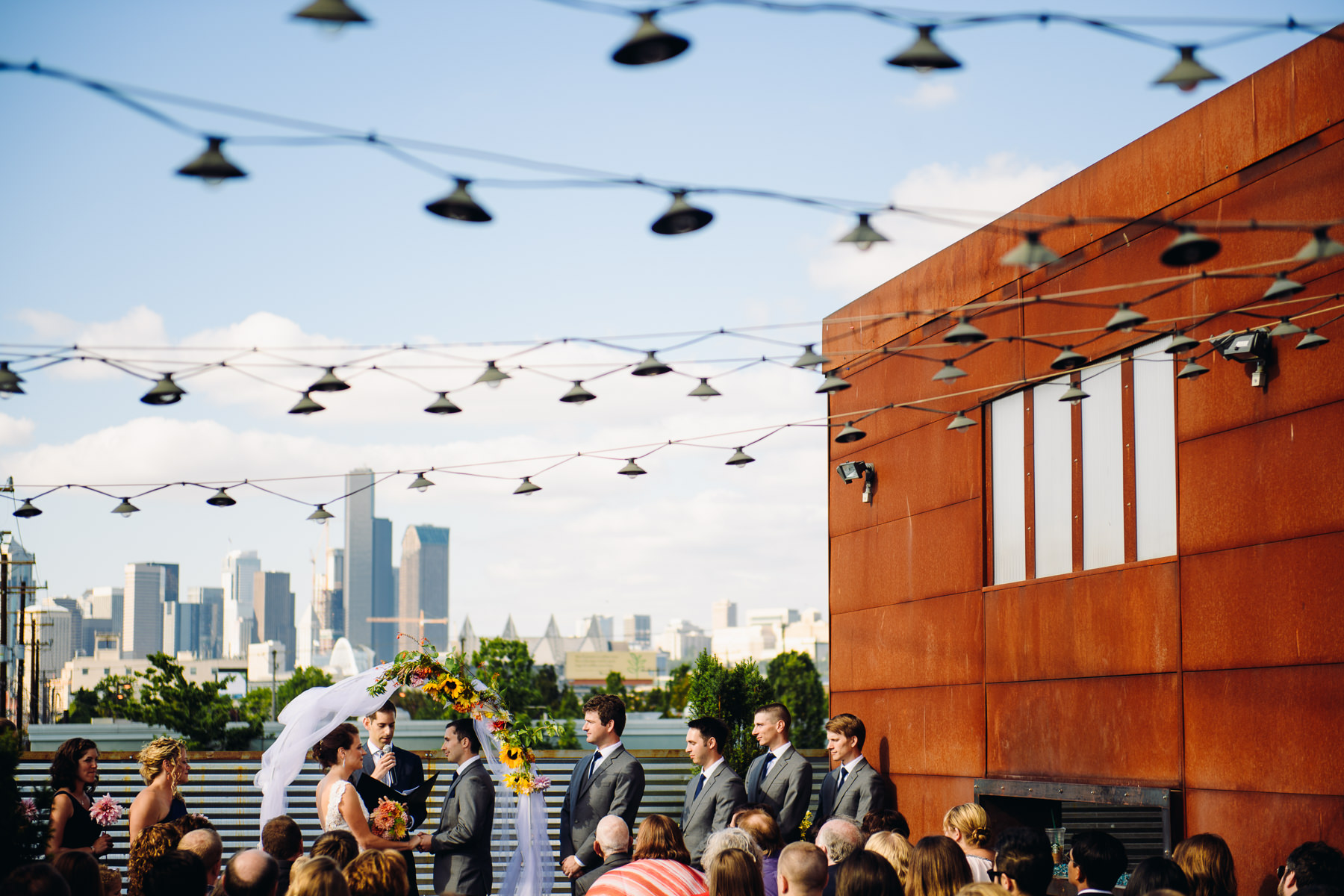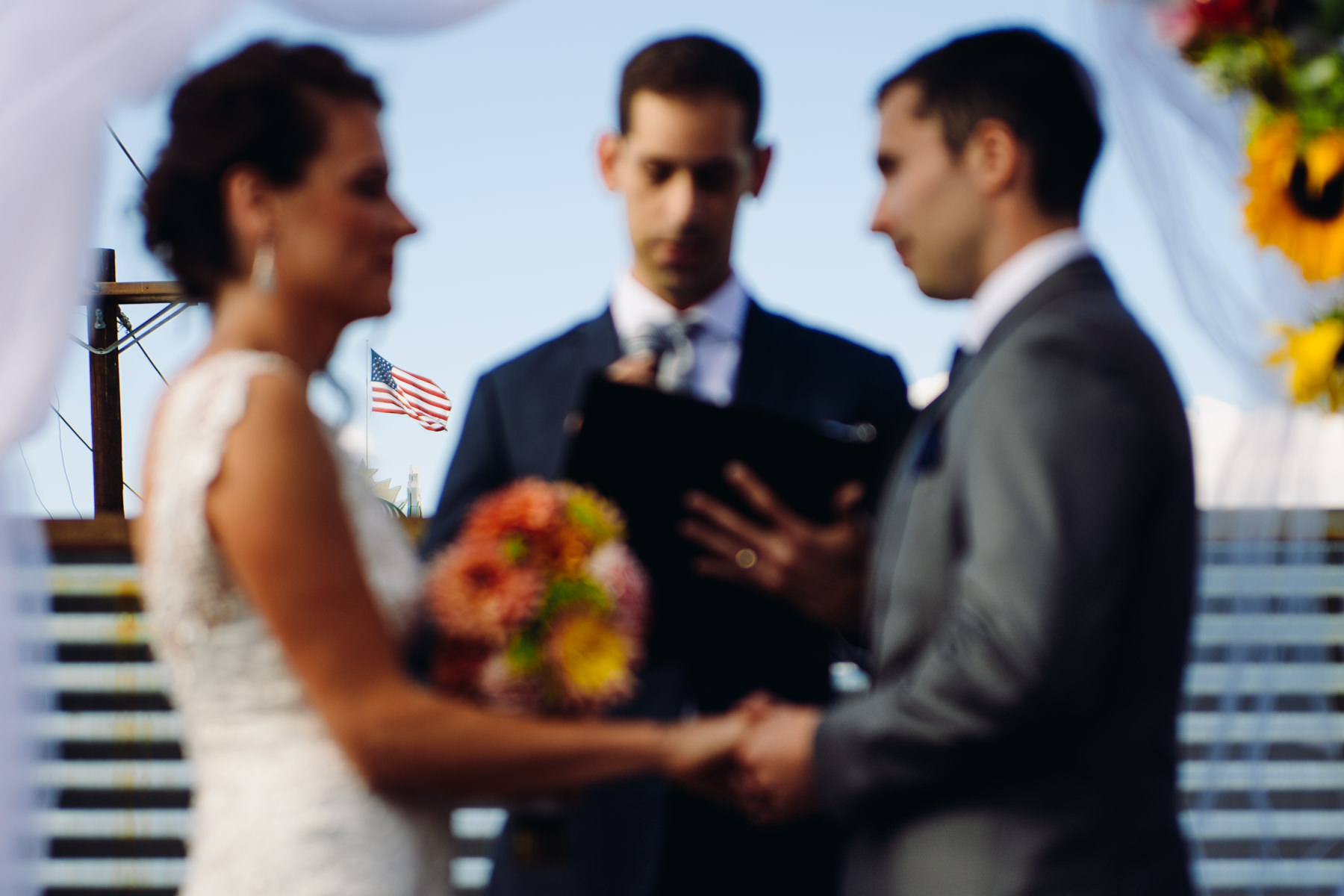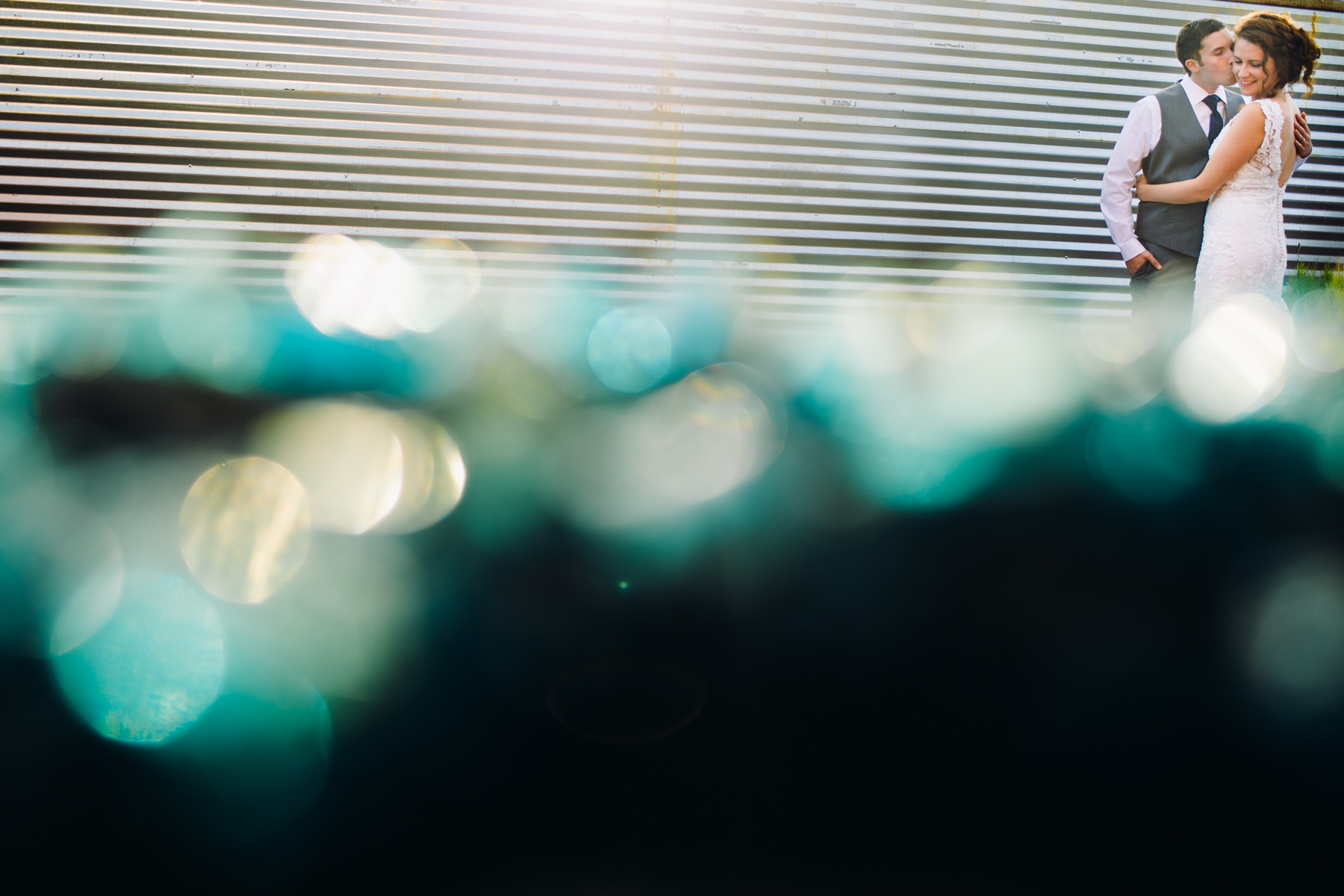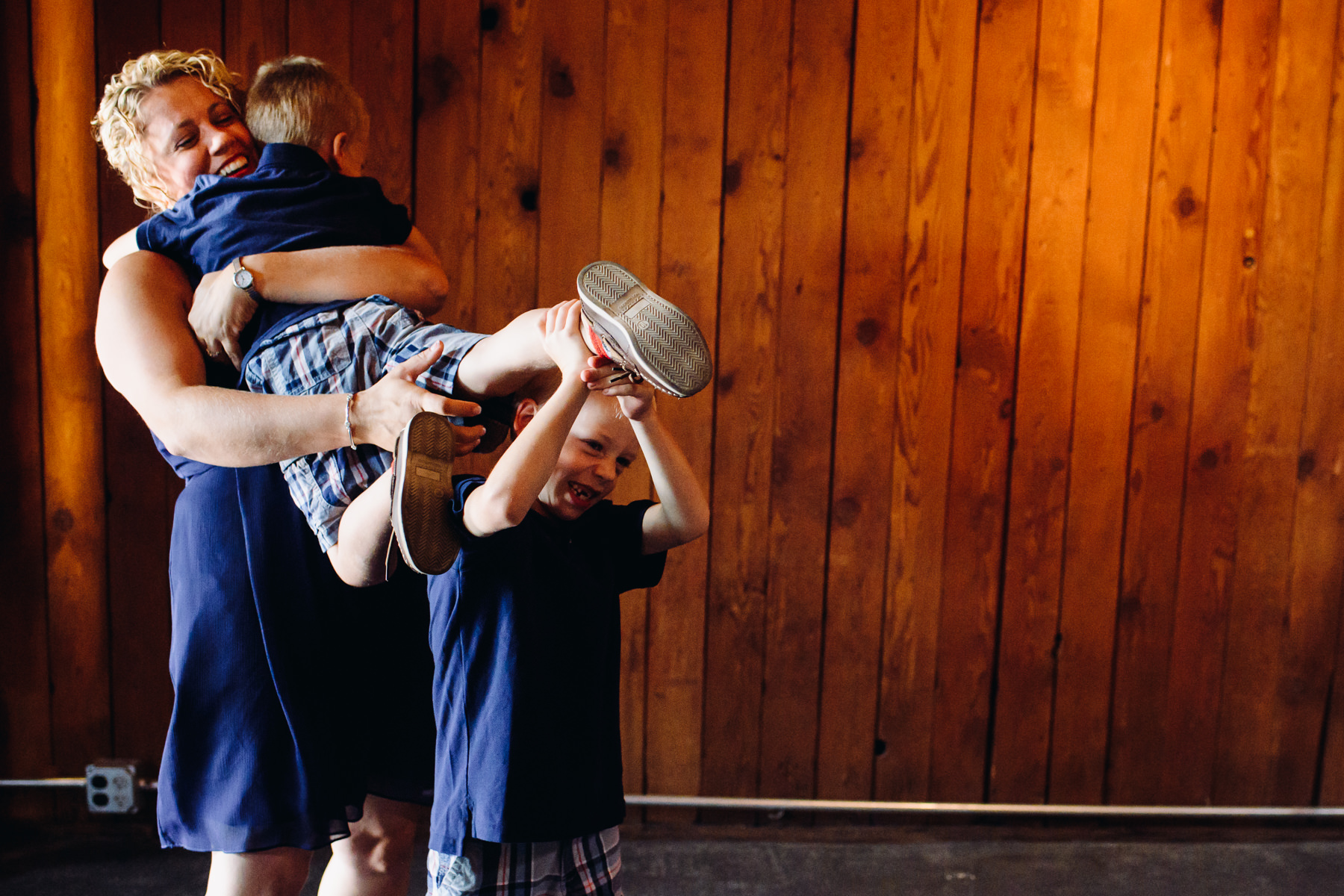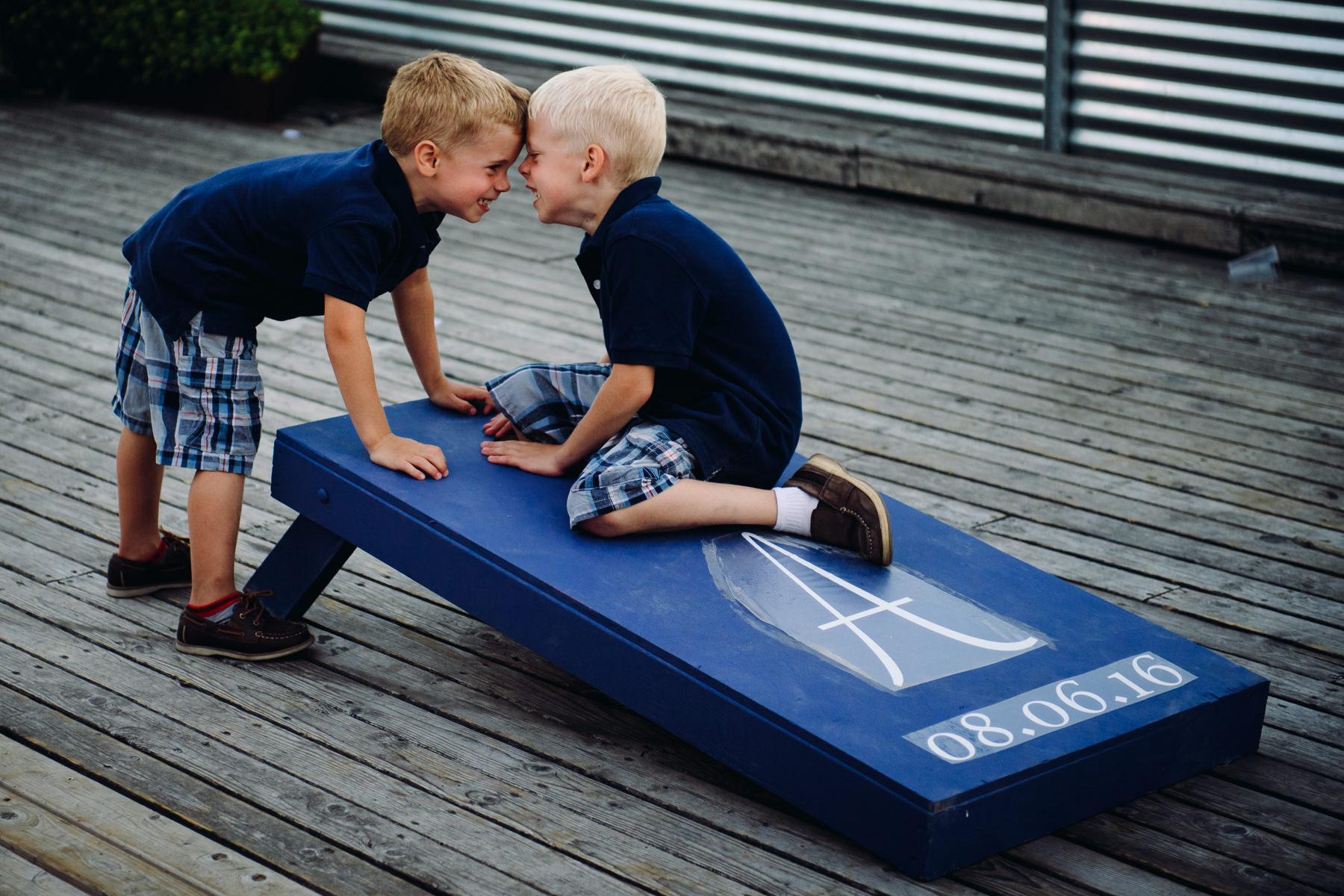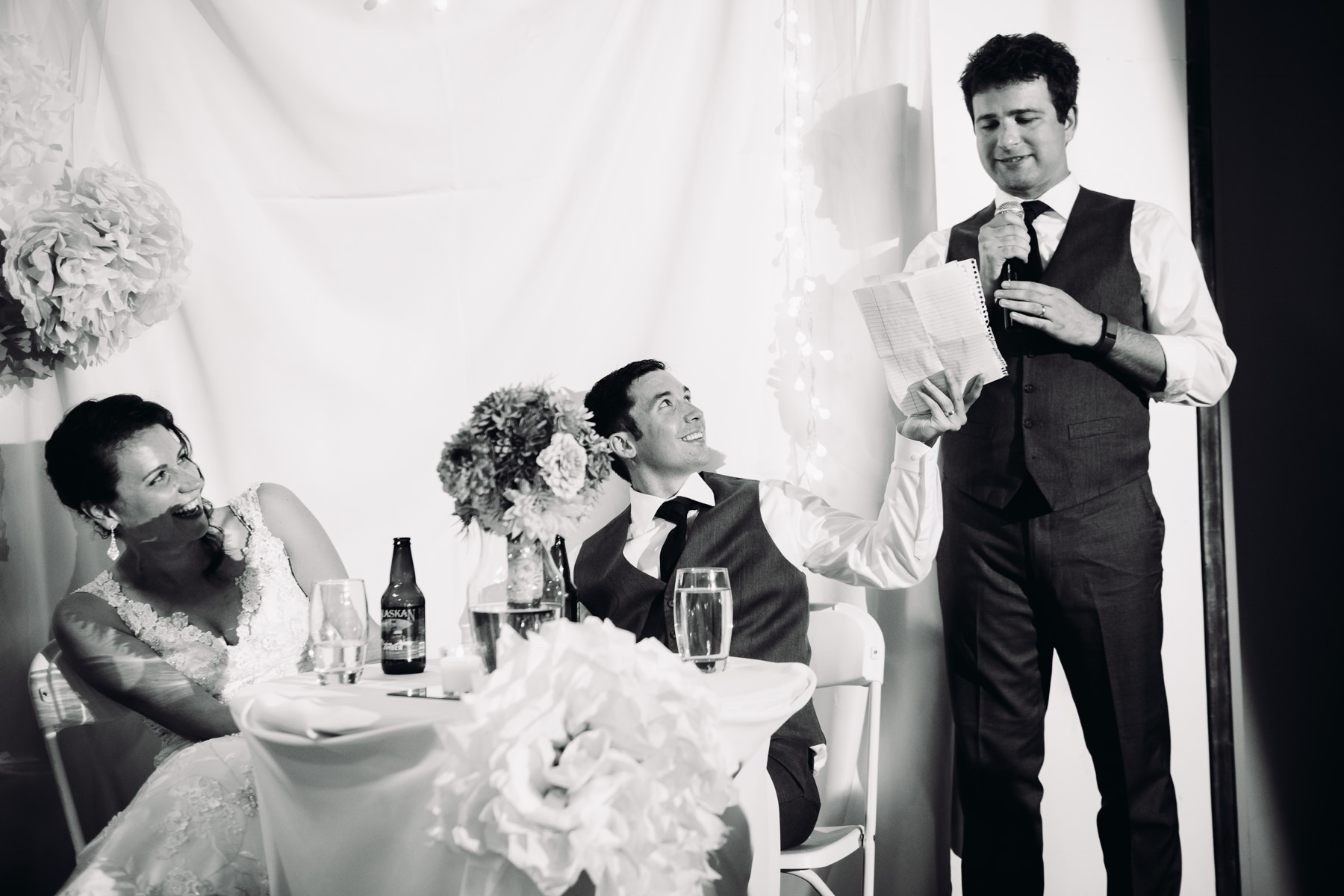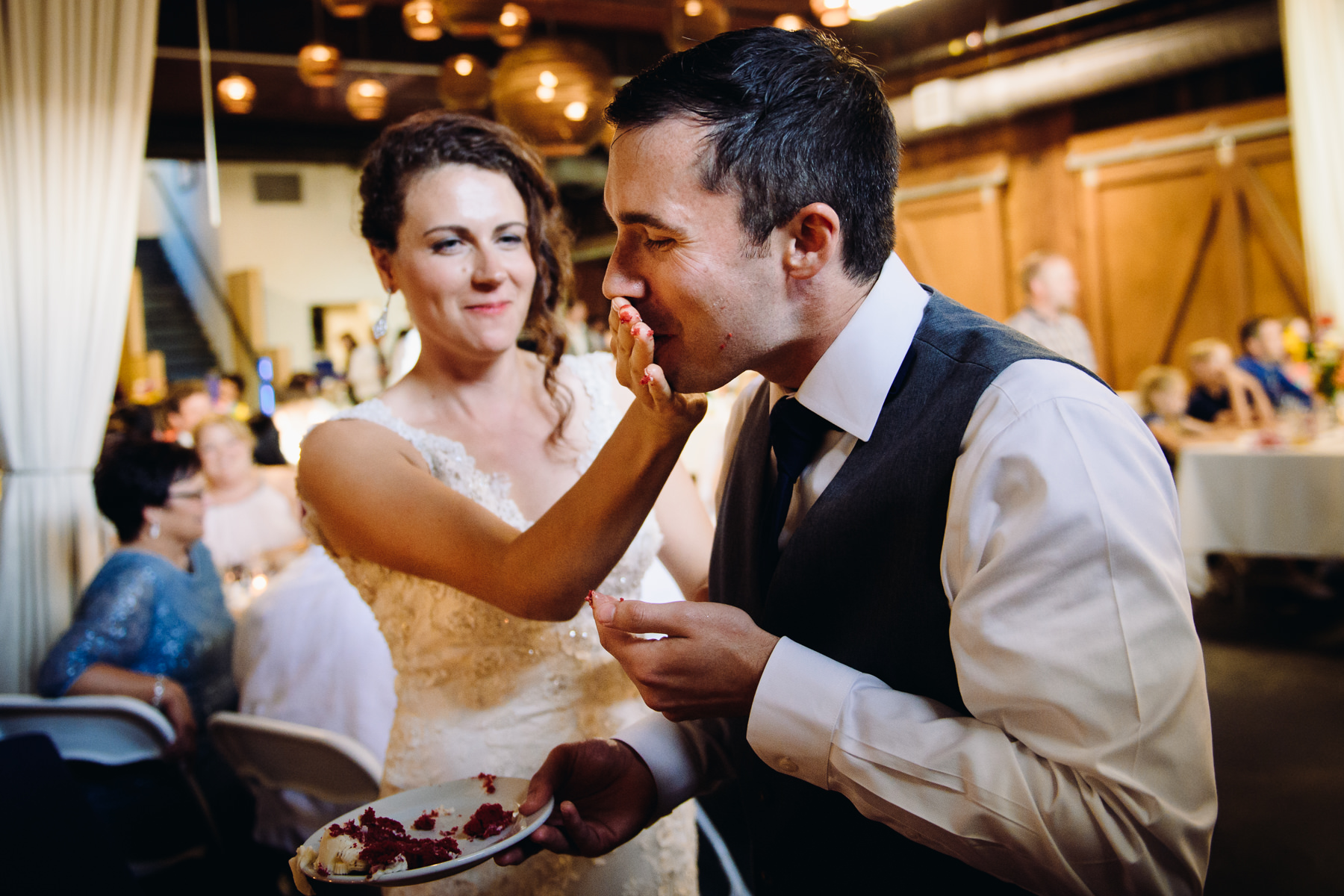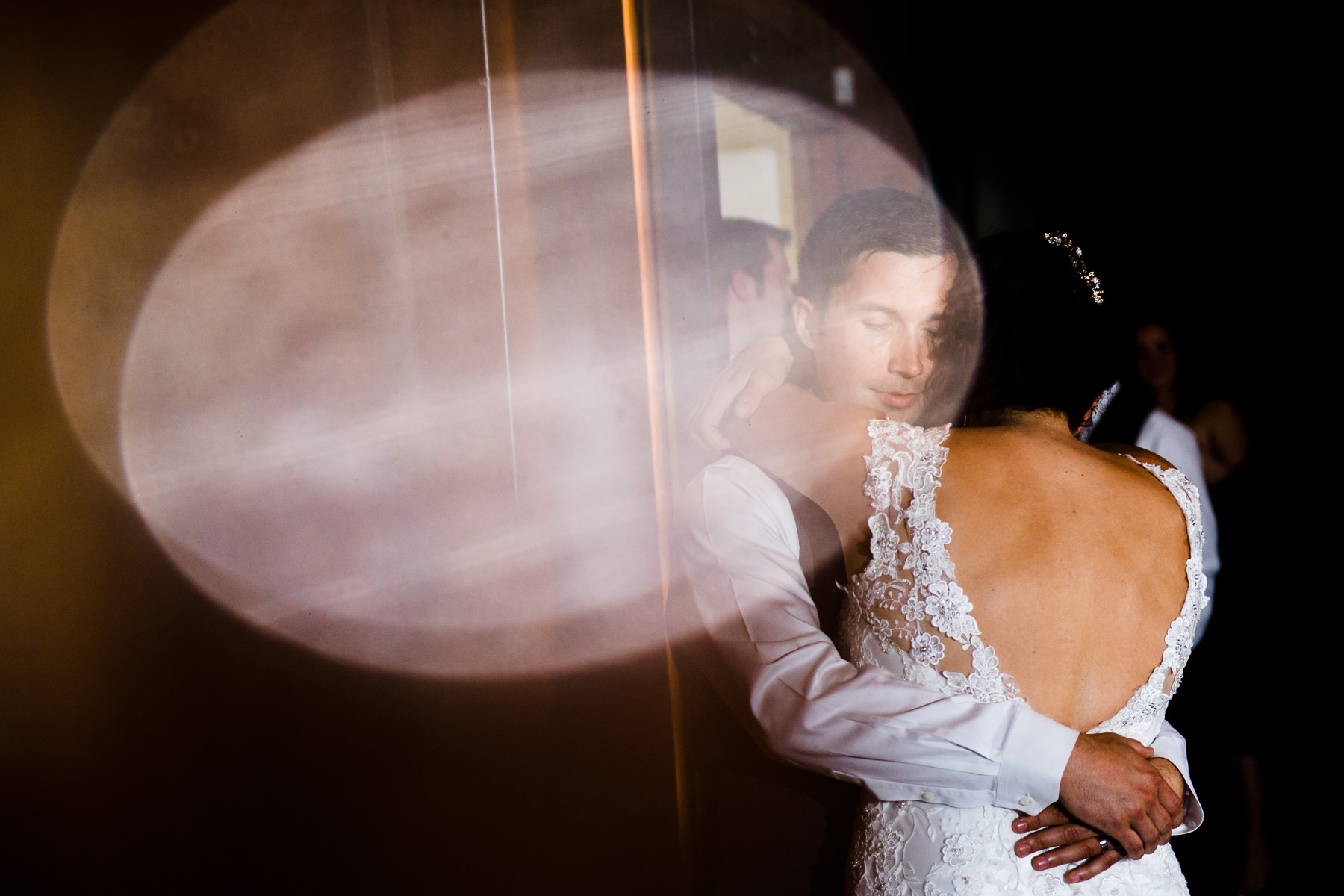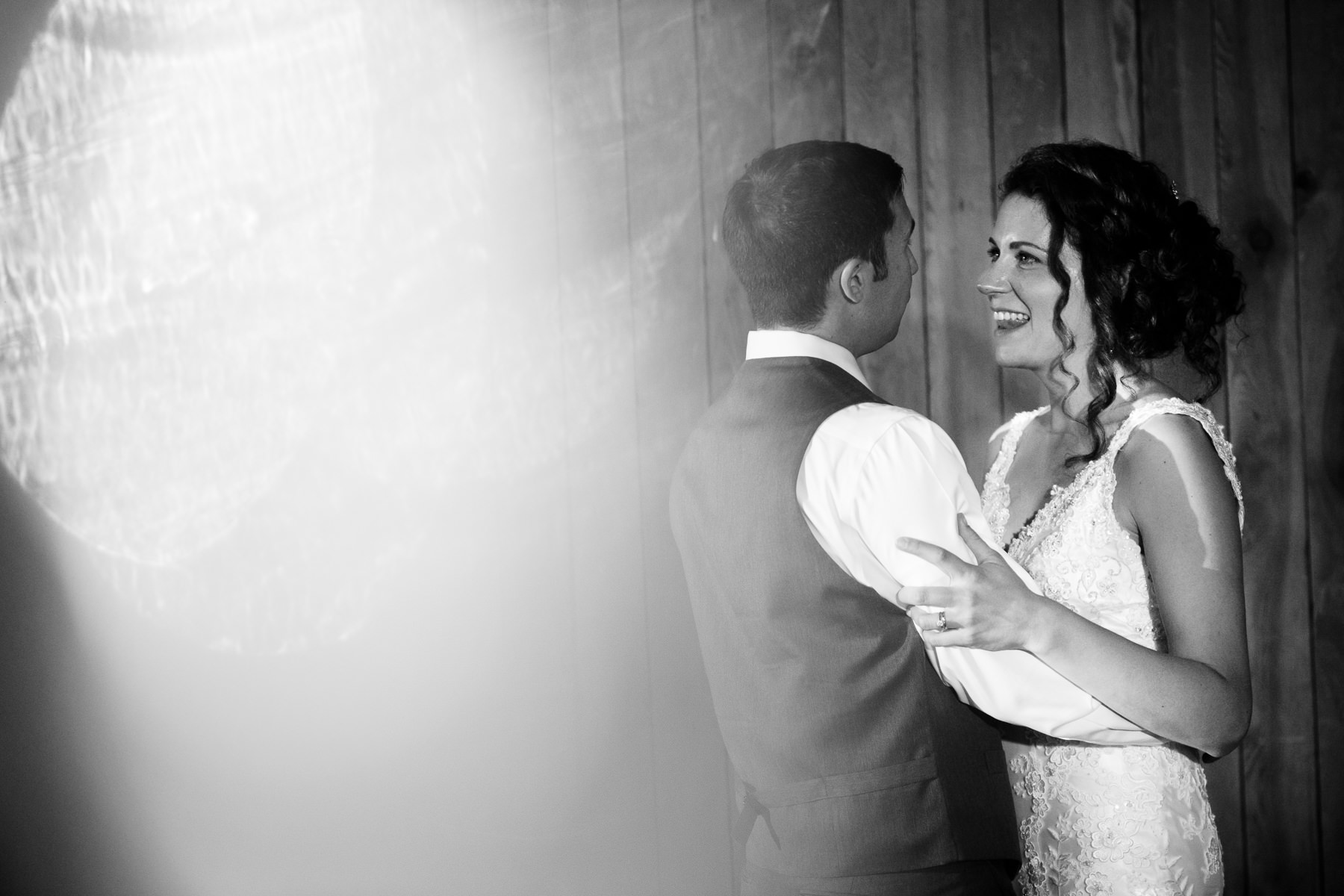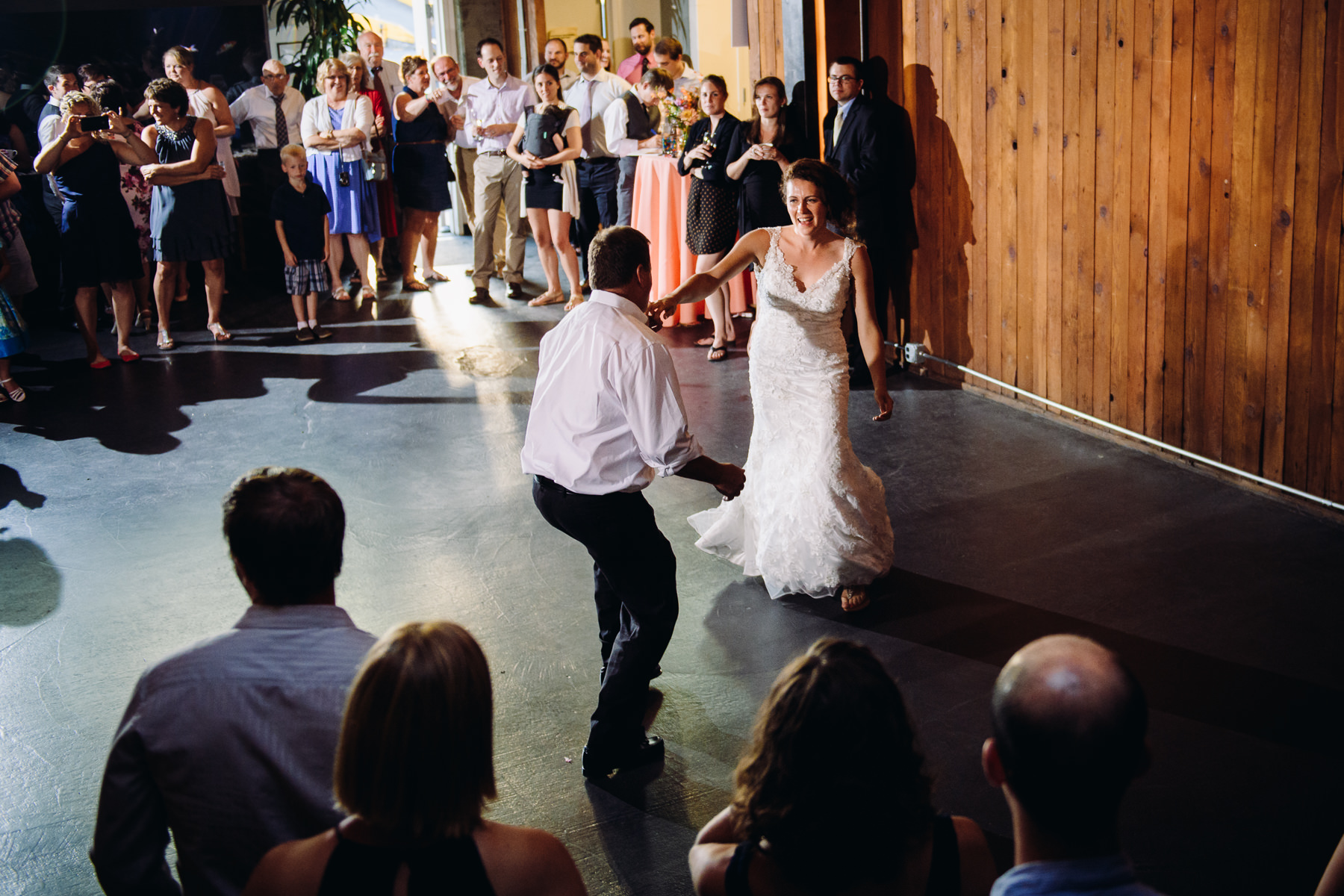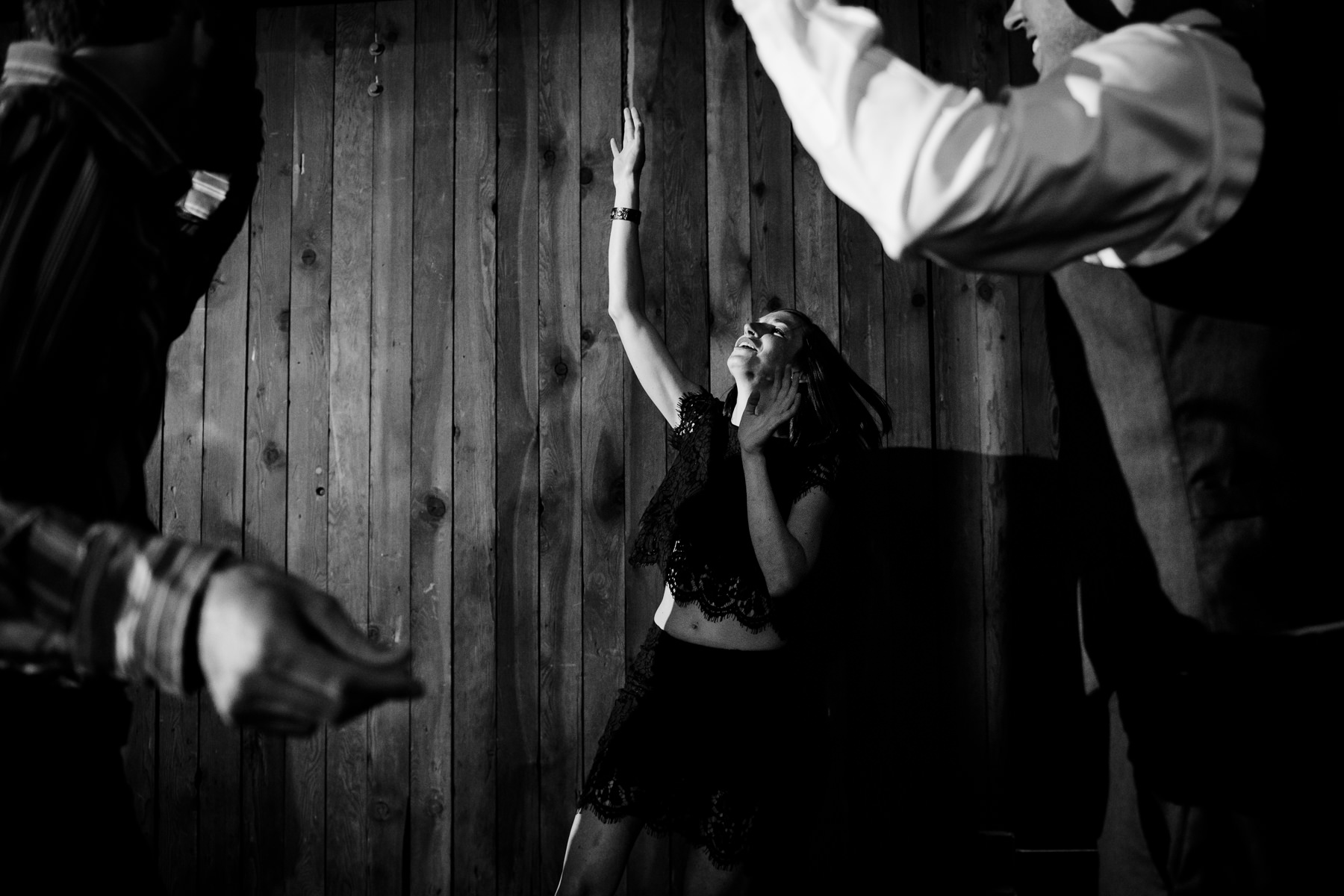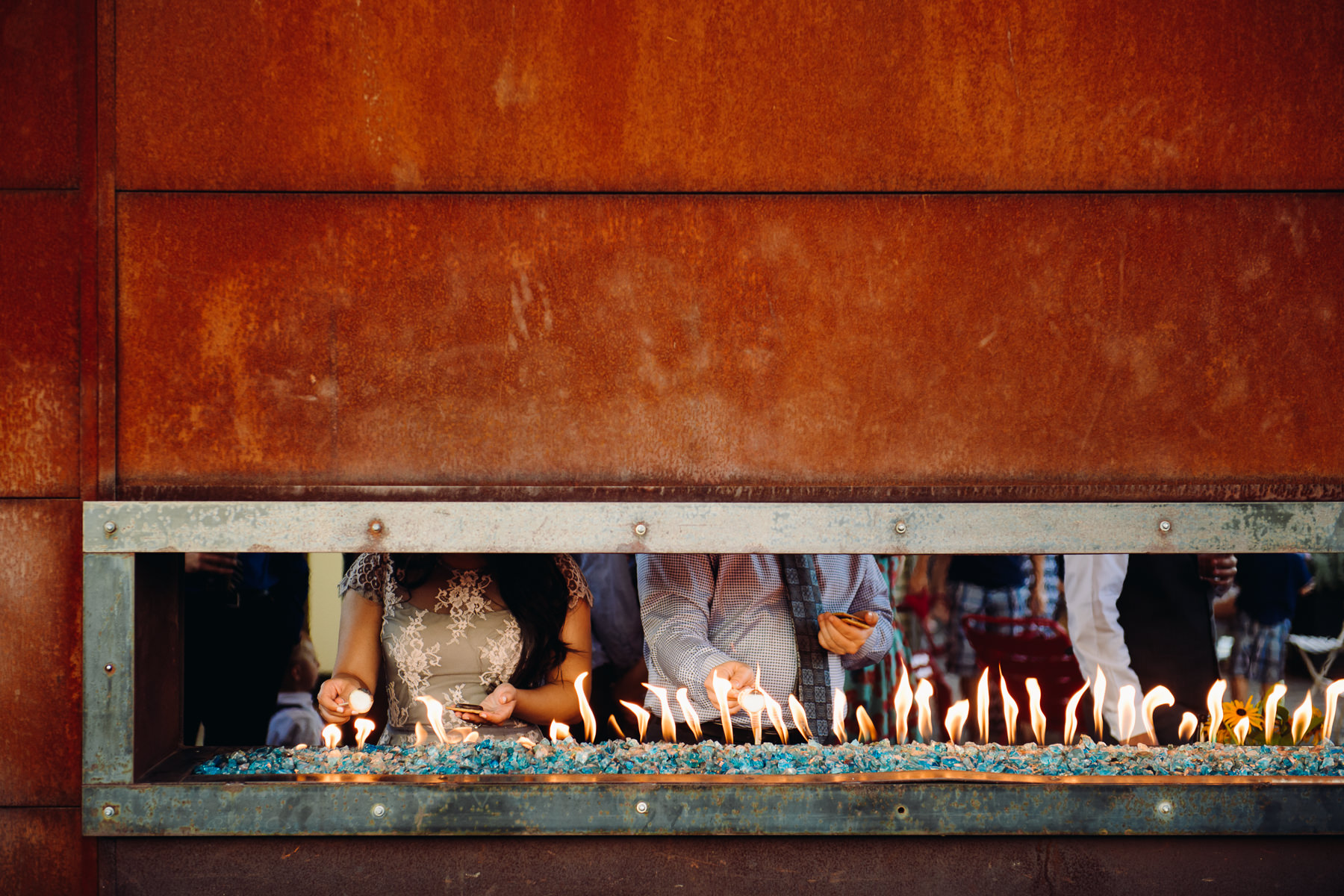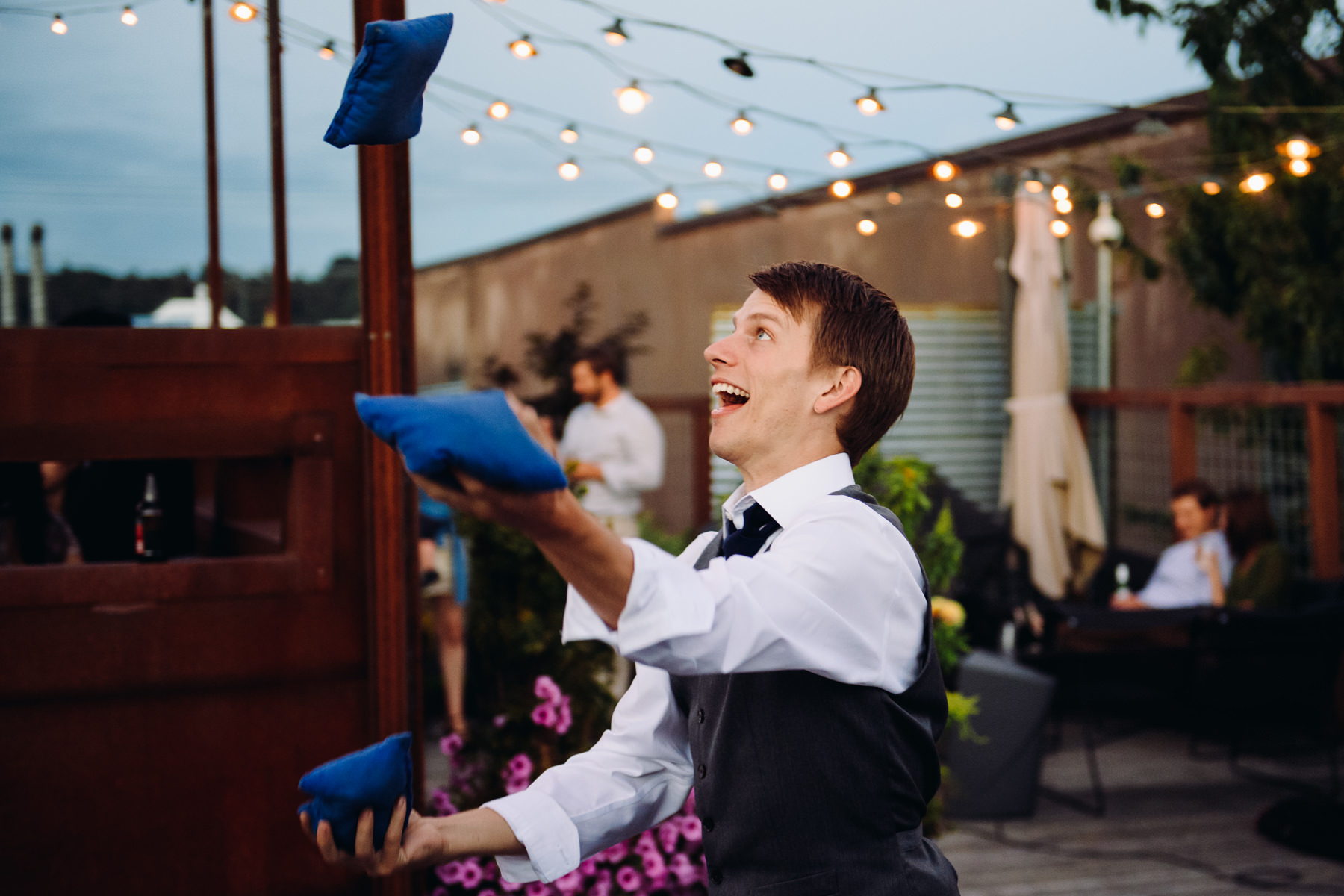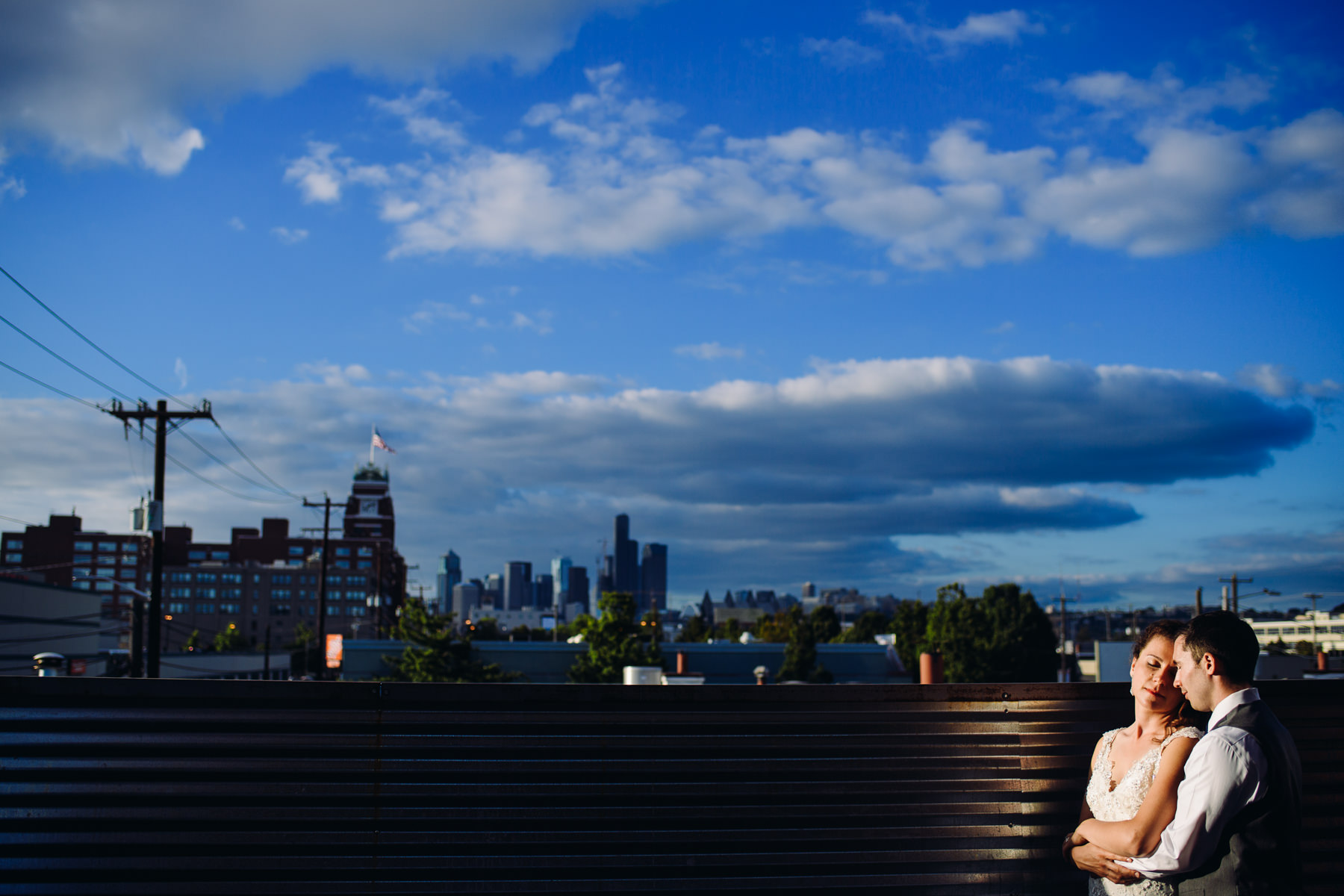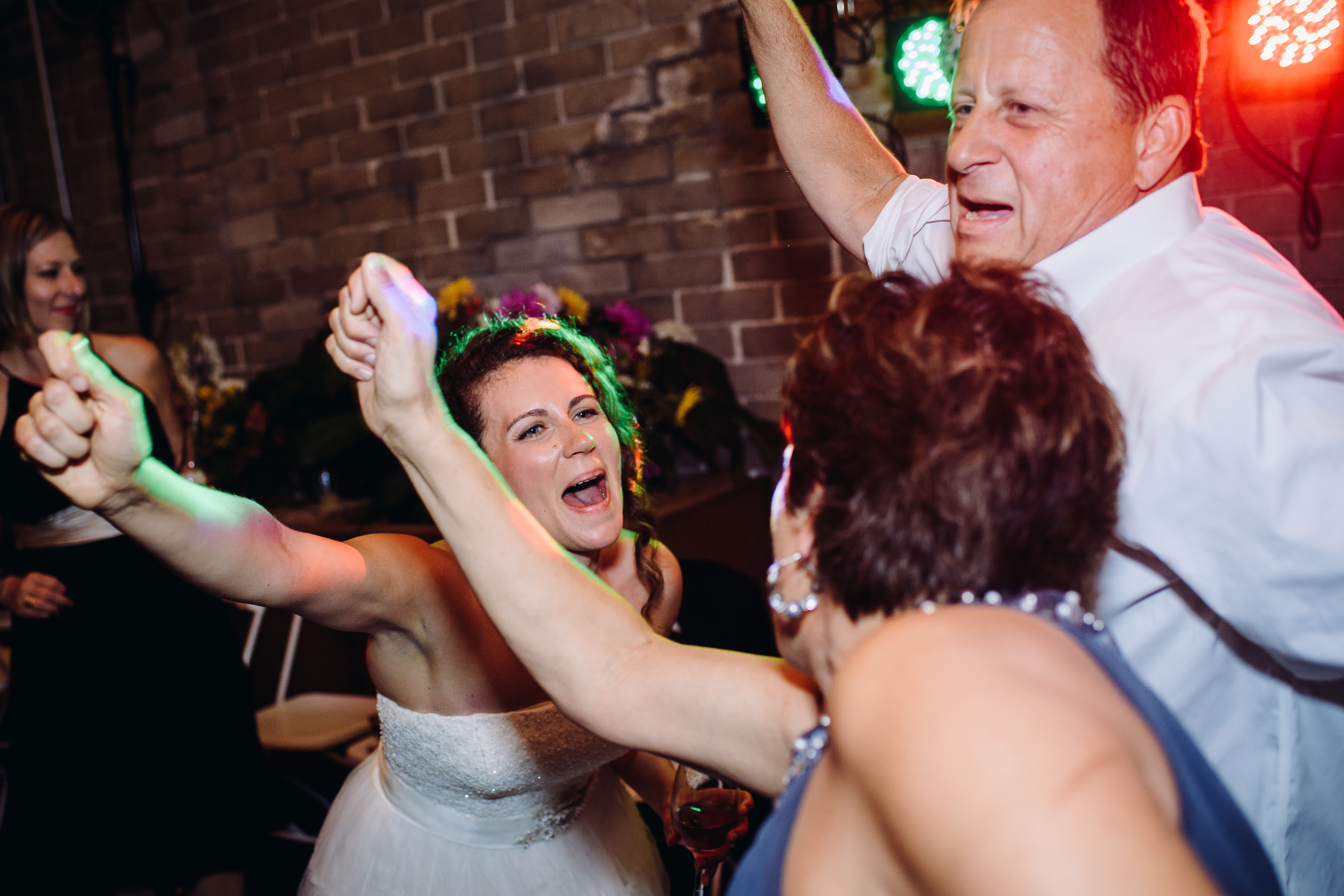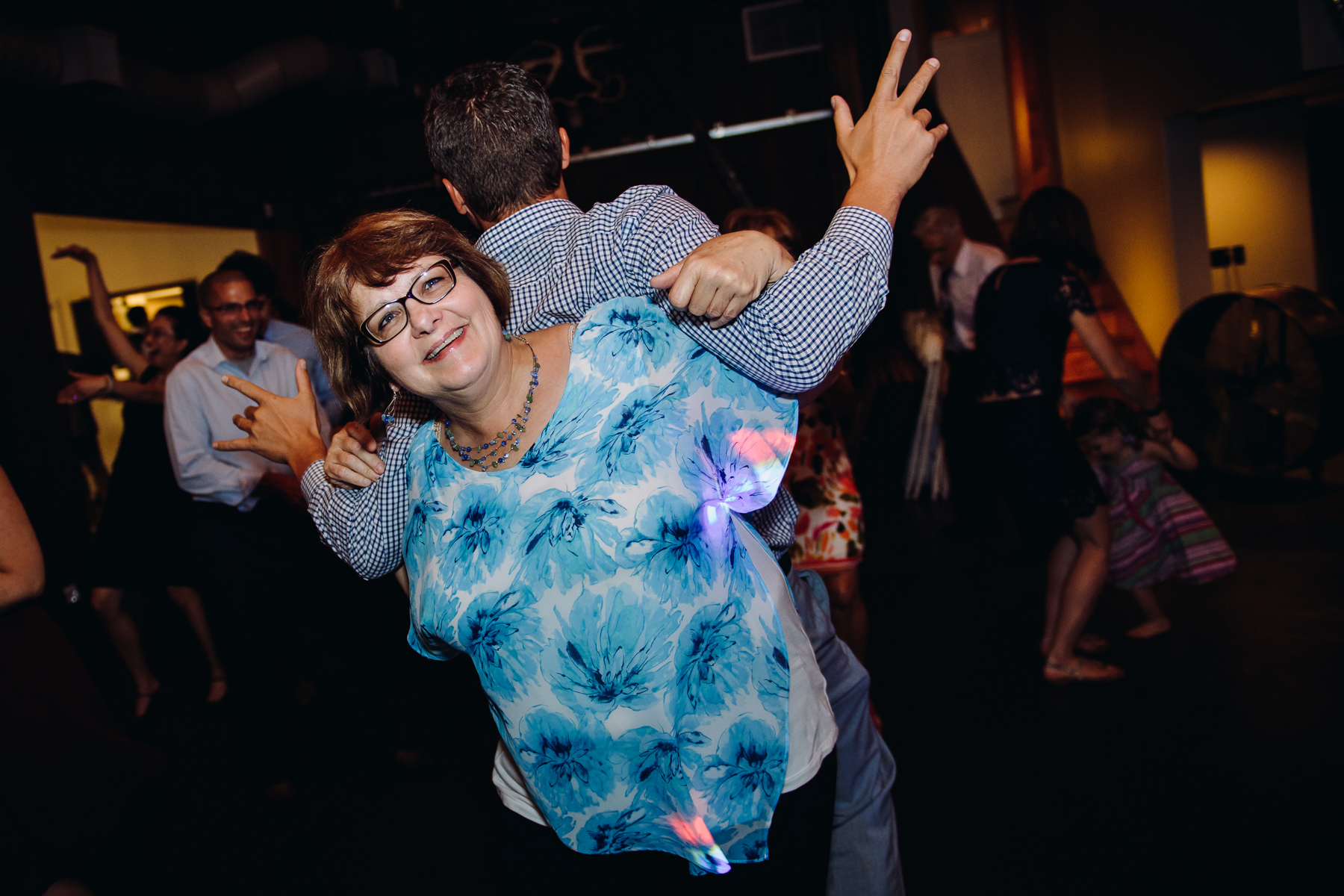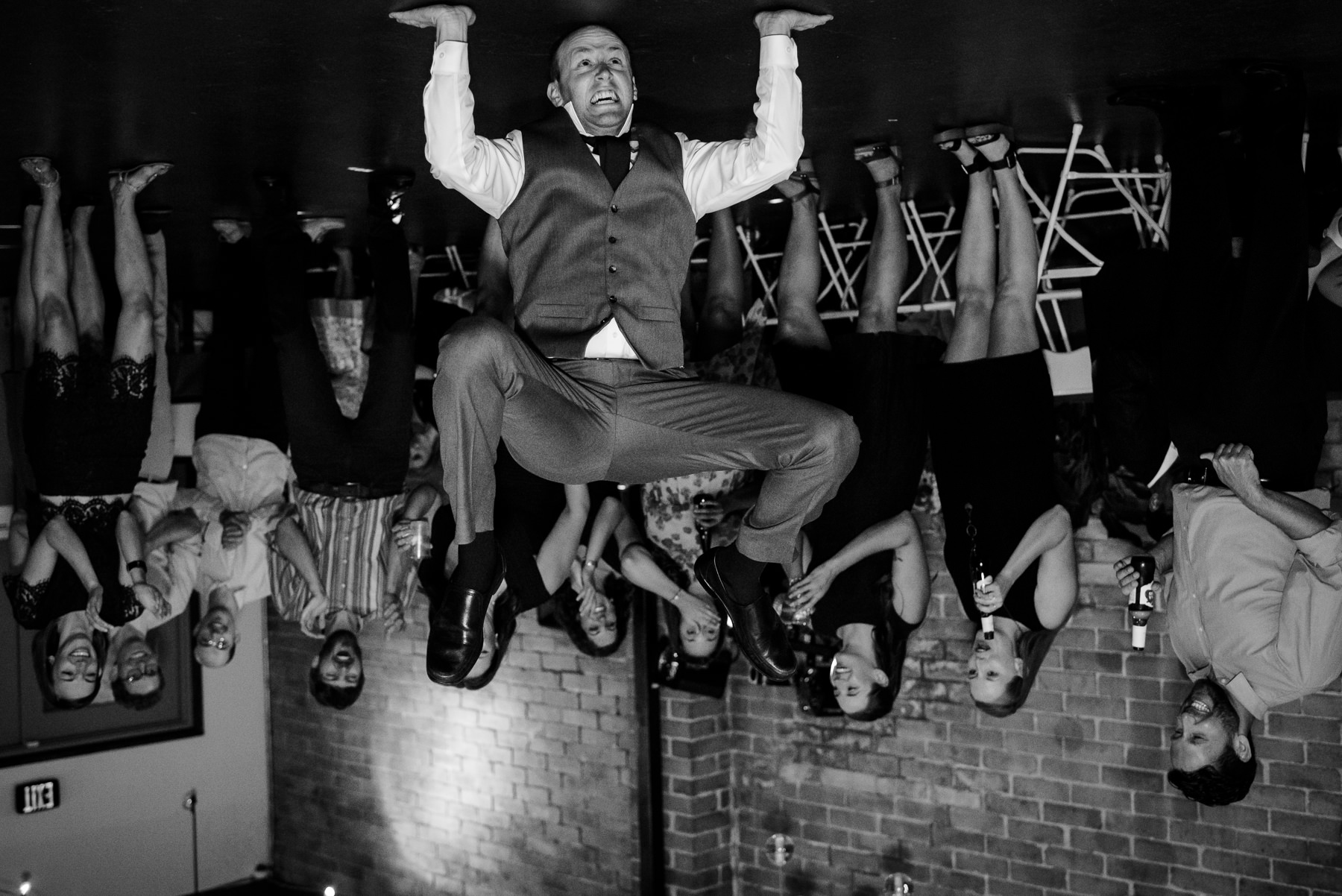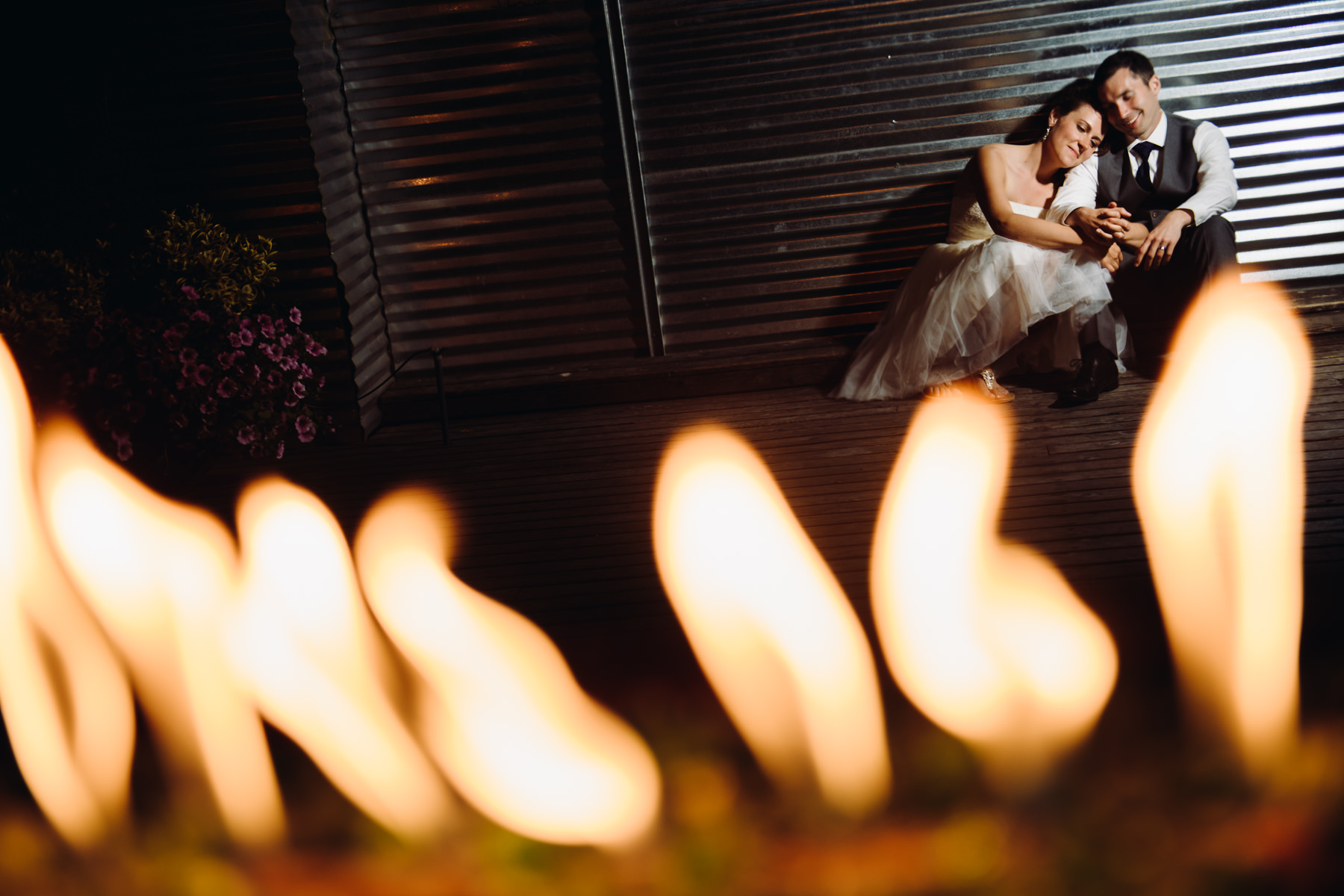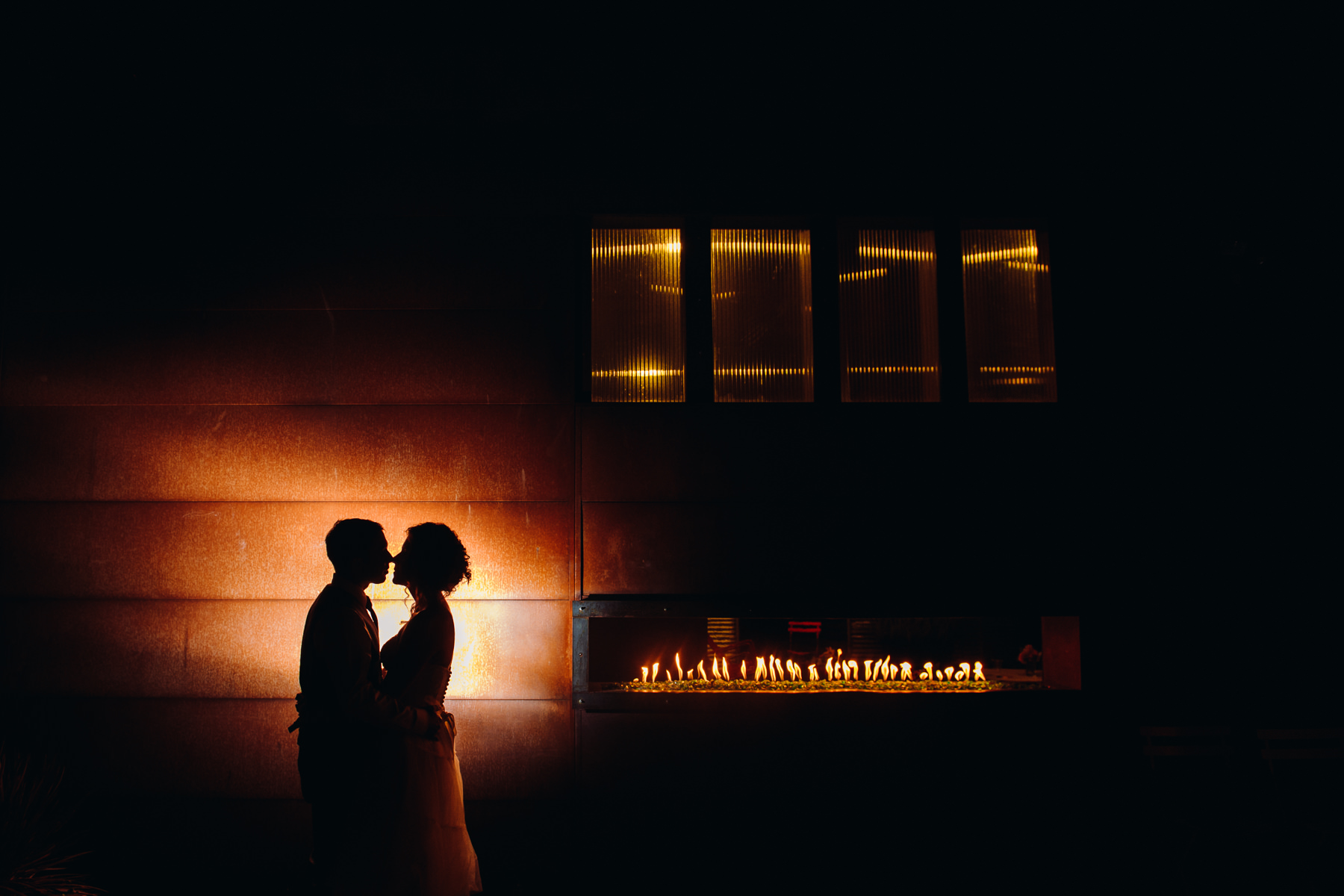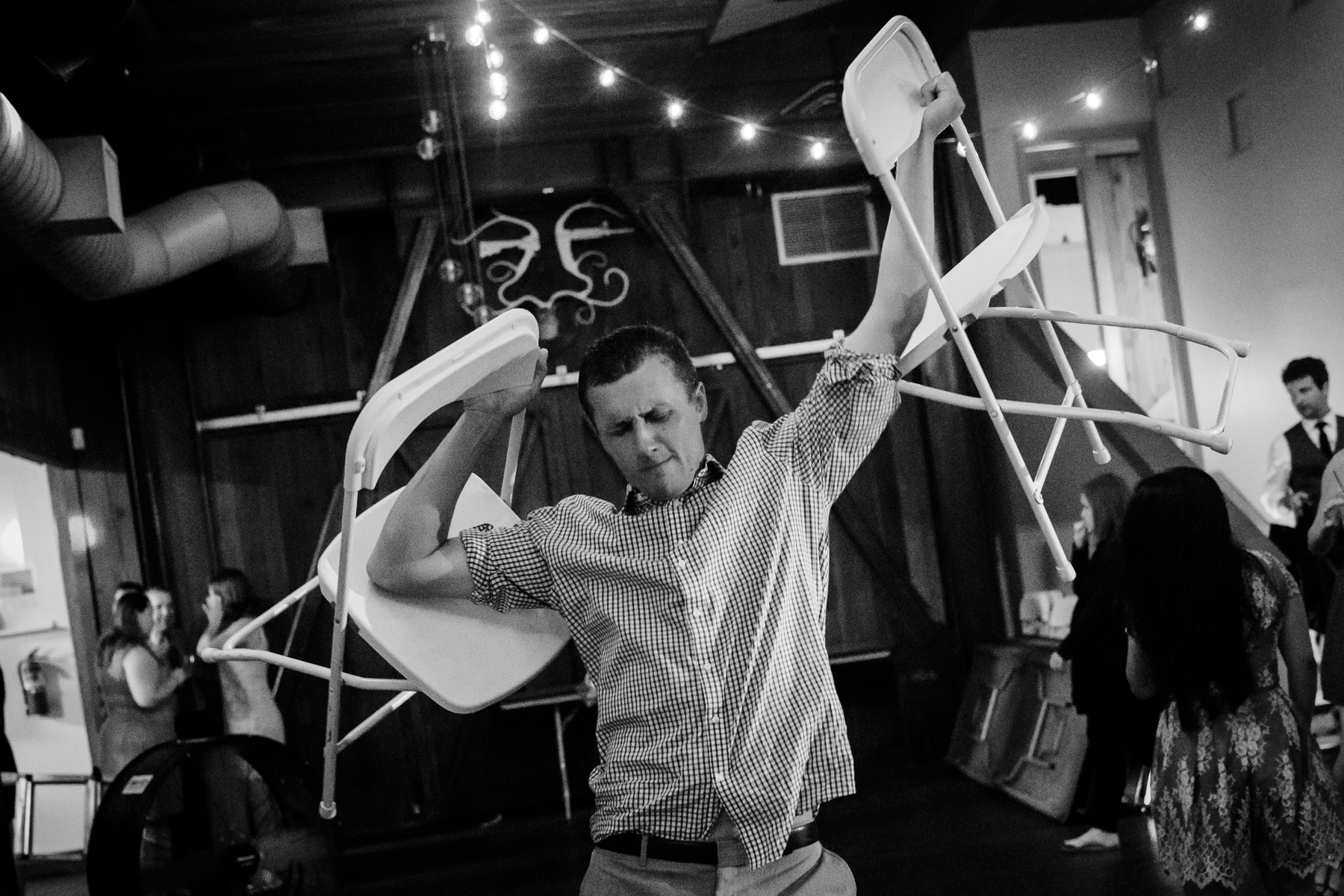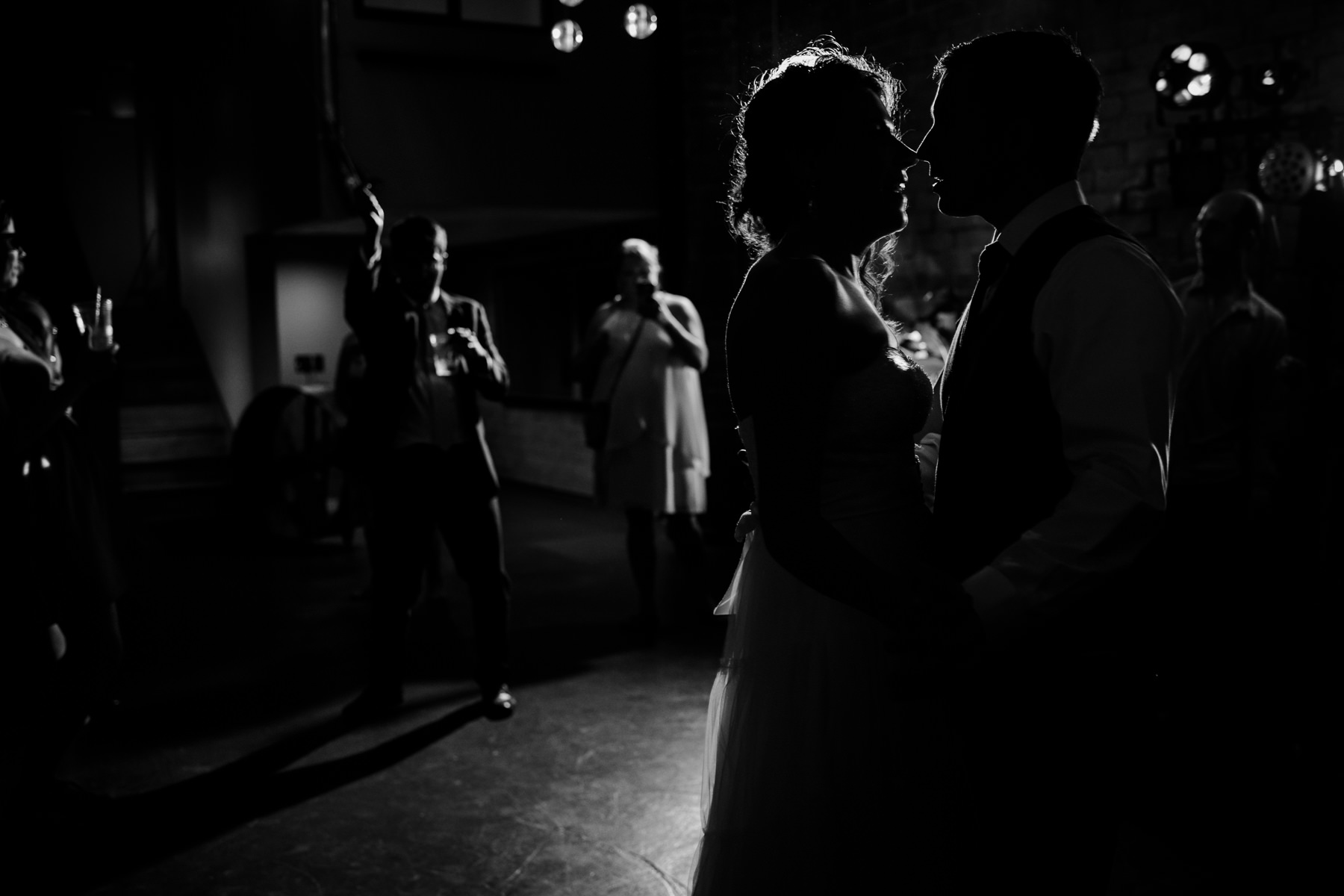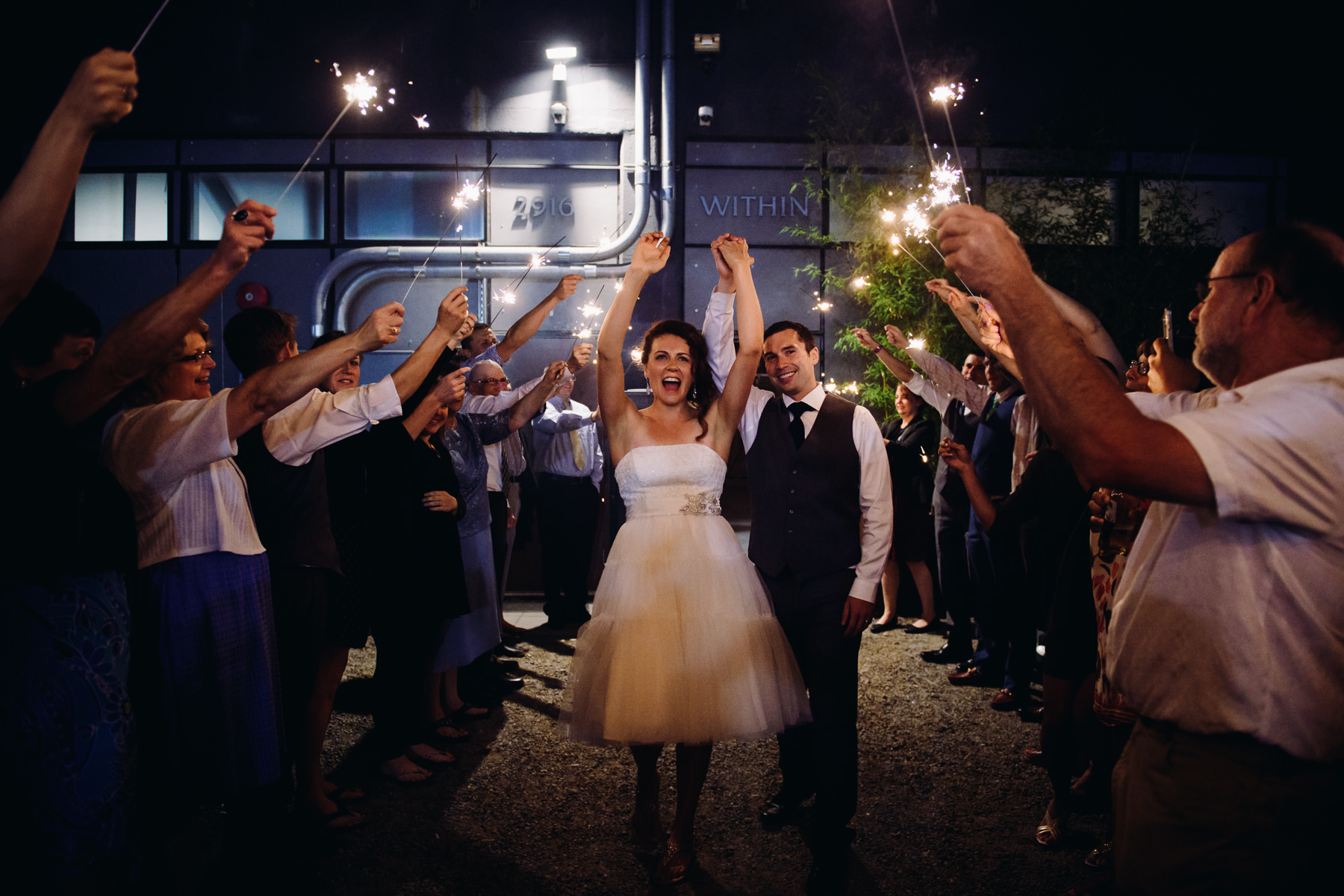 All Photos by Seattle & Destination Wedding Photographer Logan Westom