For Elizabeth and Andy their Arctic Club wedding was a bit of a destination wedding. Currently living in Nebraska they traveled to Seattle for a celebration with family and friends at the Arctic Club Hotel.  For Elizabeth having grown up in Seattle the celebrations doubled as a homecoming. Both of them were extremely easy going and fun to hang around in the morning. It was evident from early in the morning how their friends were such an important part of their day. It was entertaining to watch the bridal party of 14 people have fun in the morning, playing music, laughing, eating Top Pot donuts, and drinking champagne.
We ventured down to Seattle's Sculpture Park beach for some photos by the water where there were plenty of "congrats" being yelled by random pedestrian well wishers. It got even crazier as we walked through the bustling Pike Place alley before heading back to the venue at the Arctic Club for the wedding ceremony.
I can not stress just how incredible the Arctic Club Hotel is in downtown Seattle. It may be familiar as the venue was recently featured in Macklemore's latest music video for their song "Dance Off". The iconic dome ceiling and glass chandelier was perfect for this elegant wedding – and later, the dance party. The ceremony was absolutely idyllic with everything from humorous stories, touching moments, and meaningful exchanges.
You could see the family's passion and their faith-filled beliefs through the toasts given by both Andy's brother and Elizabeth's dad. Moving people to cheers and tears. After the tears were wiped away the dance party opened up. Everyone from the bridal party joined the dance floor along with grandparents, parents, siblings, and friends. Nearly everyone in attendance danced a little to celebrate the new life Andy and Elizabeth were about to begin together. I found them taking a moment to themselves outside the steps of the Arctic Club. They were soaking in the events of the entire day and sharing moments from their celebration. While Elizabeth and Andy snuck away a few minutes early to their penthouse suite, their family and friends kept the dance floor hot through the night.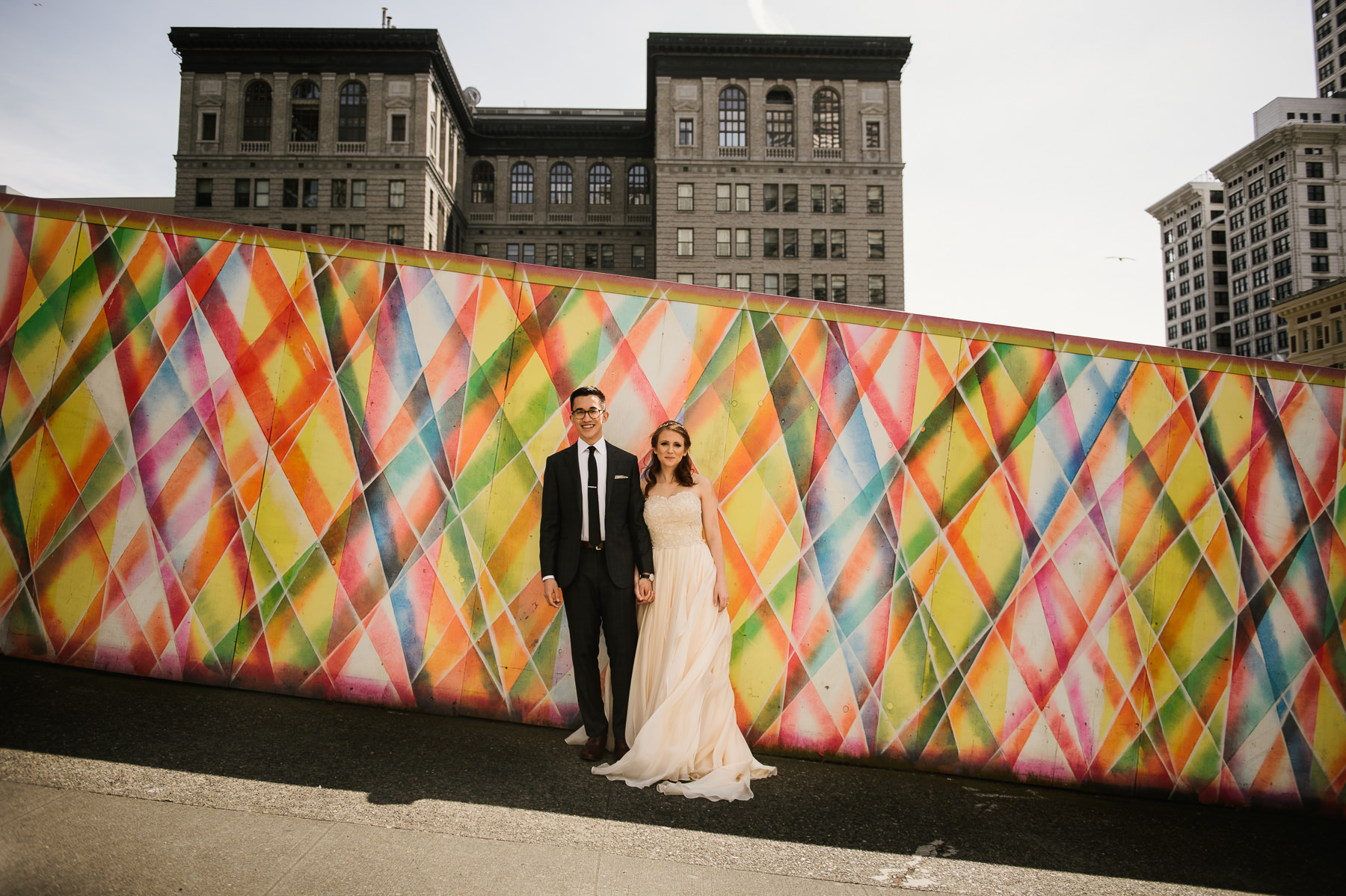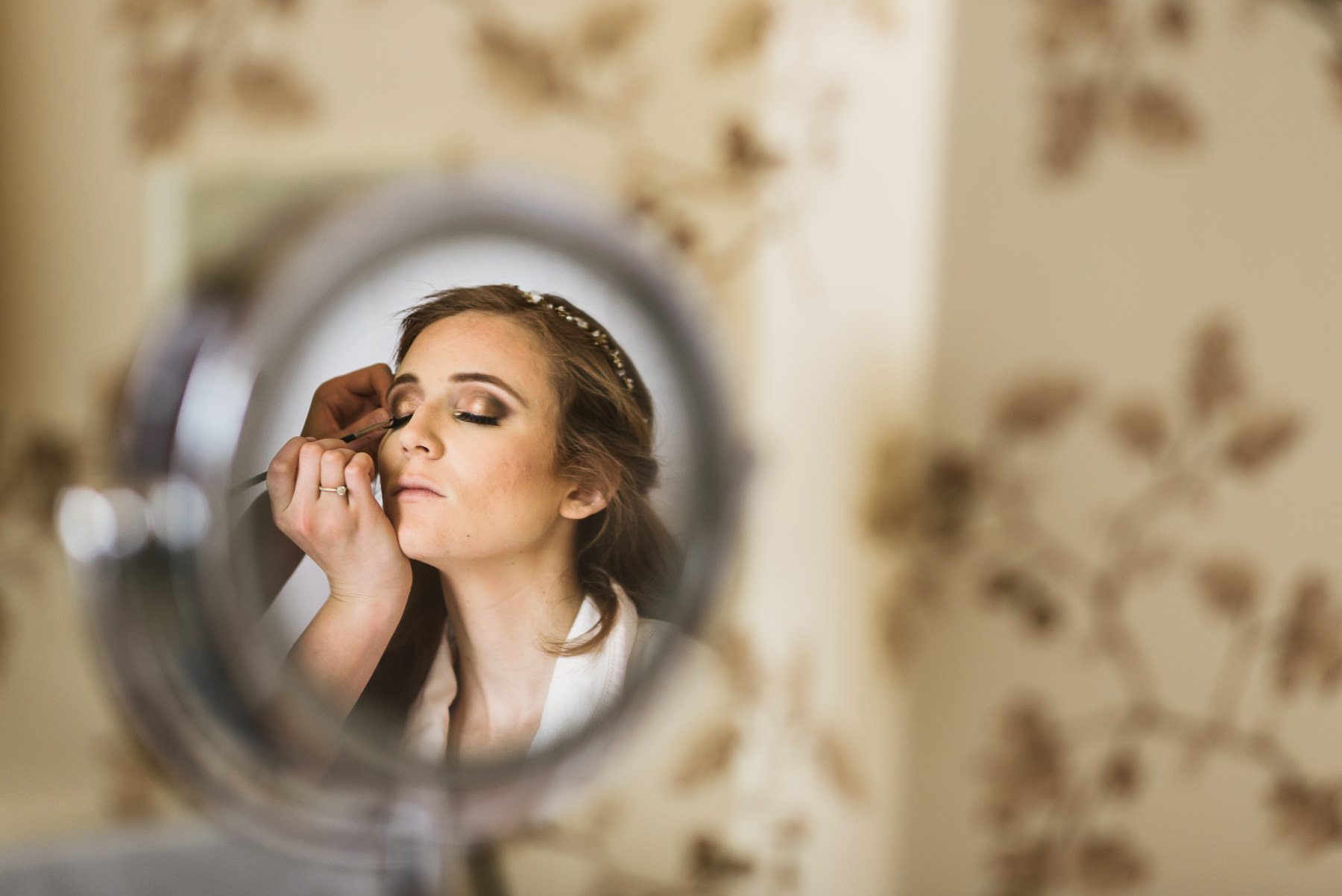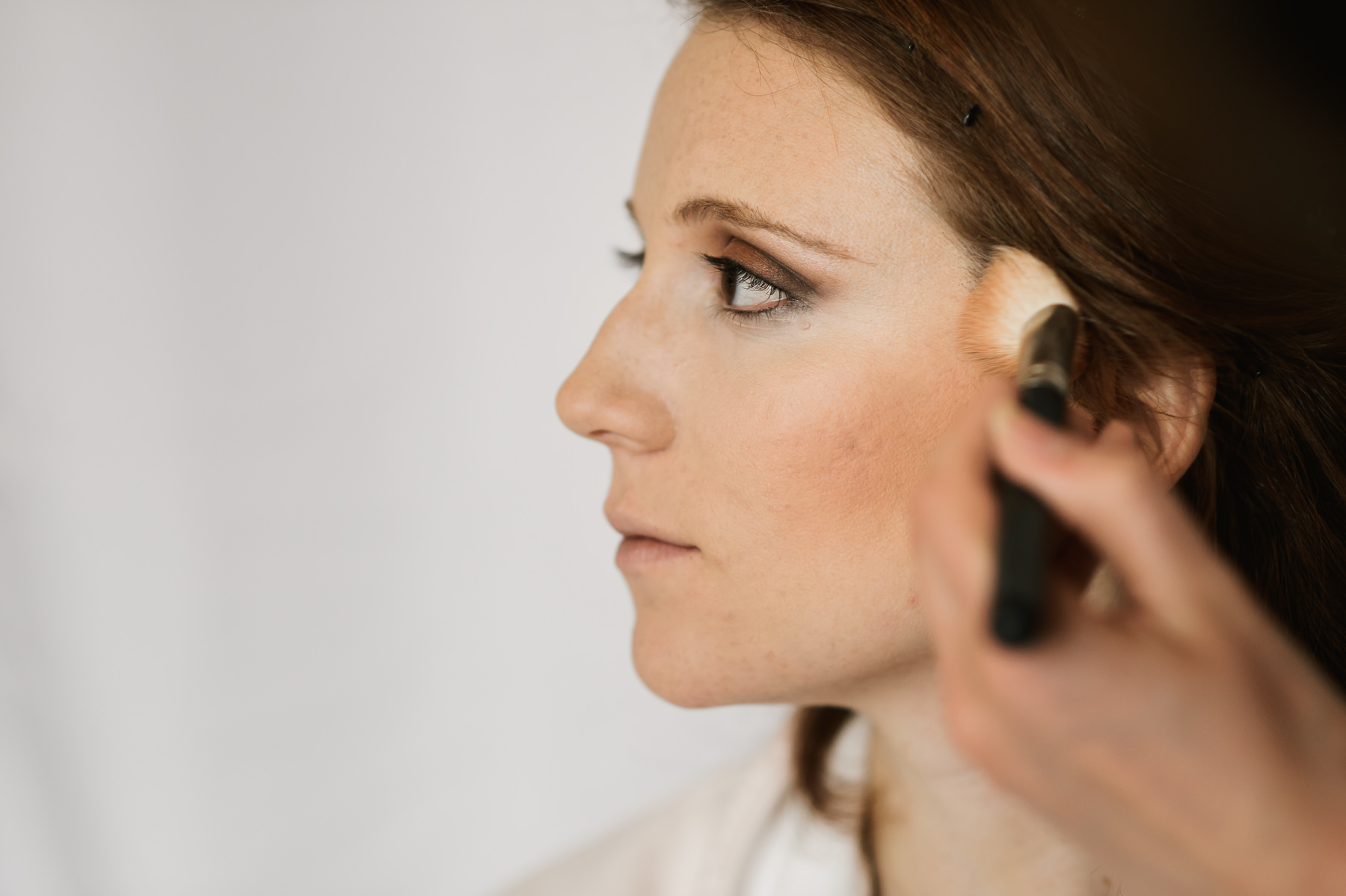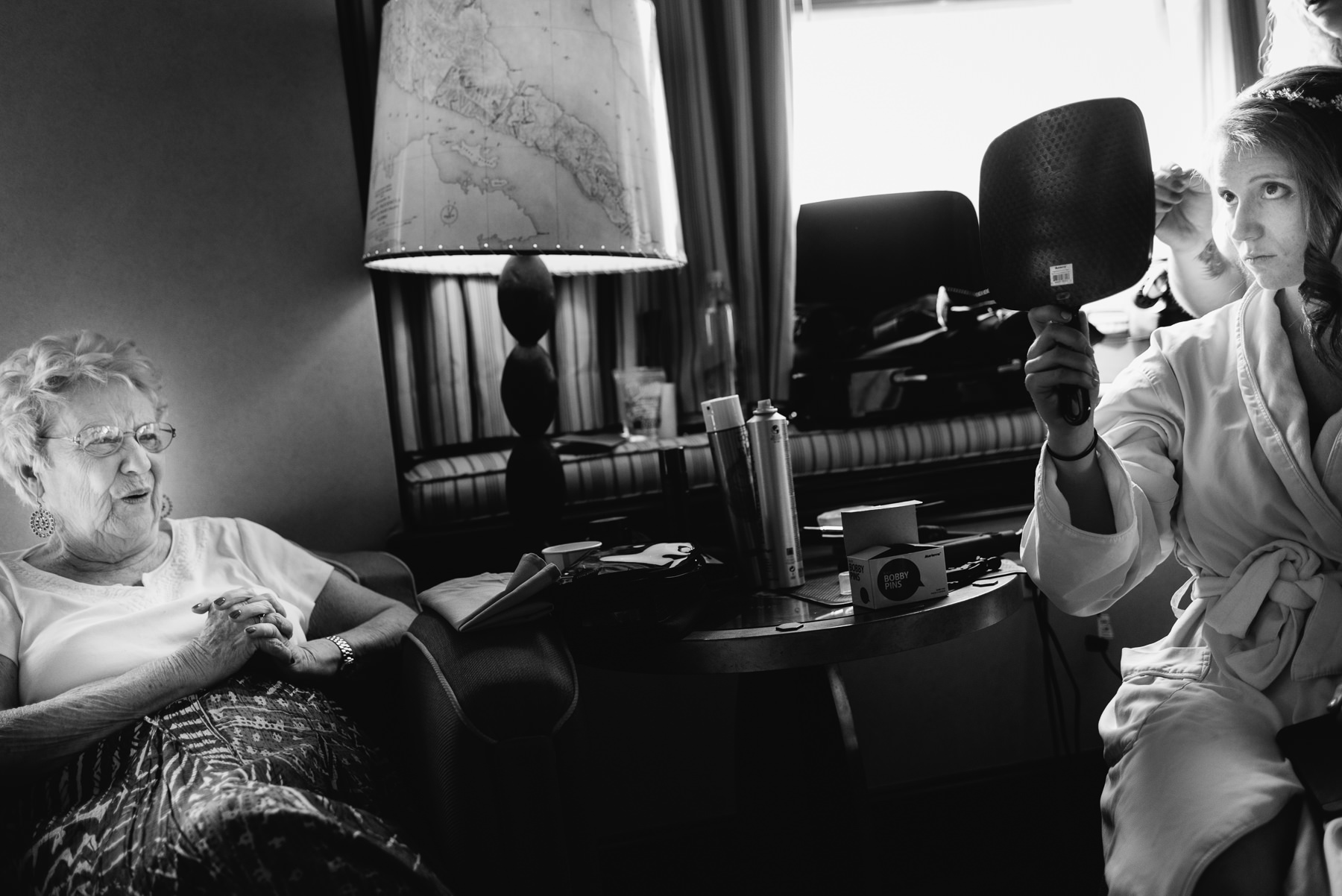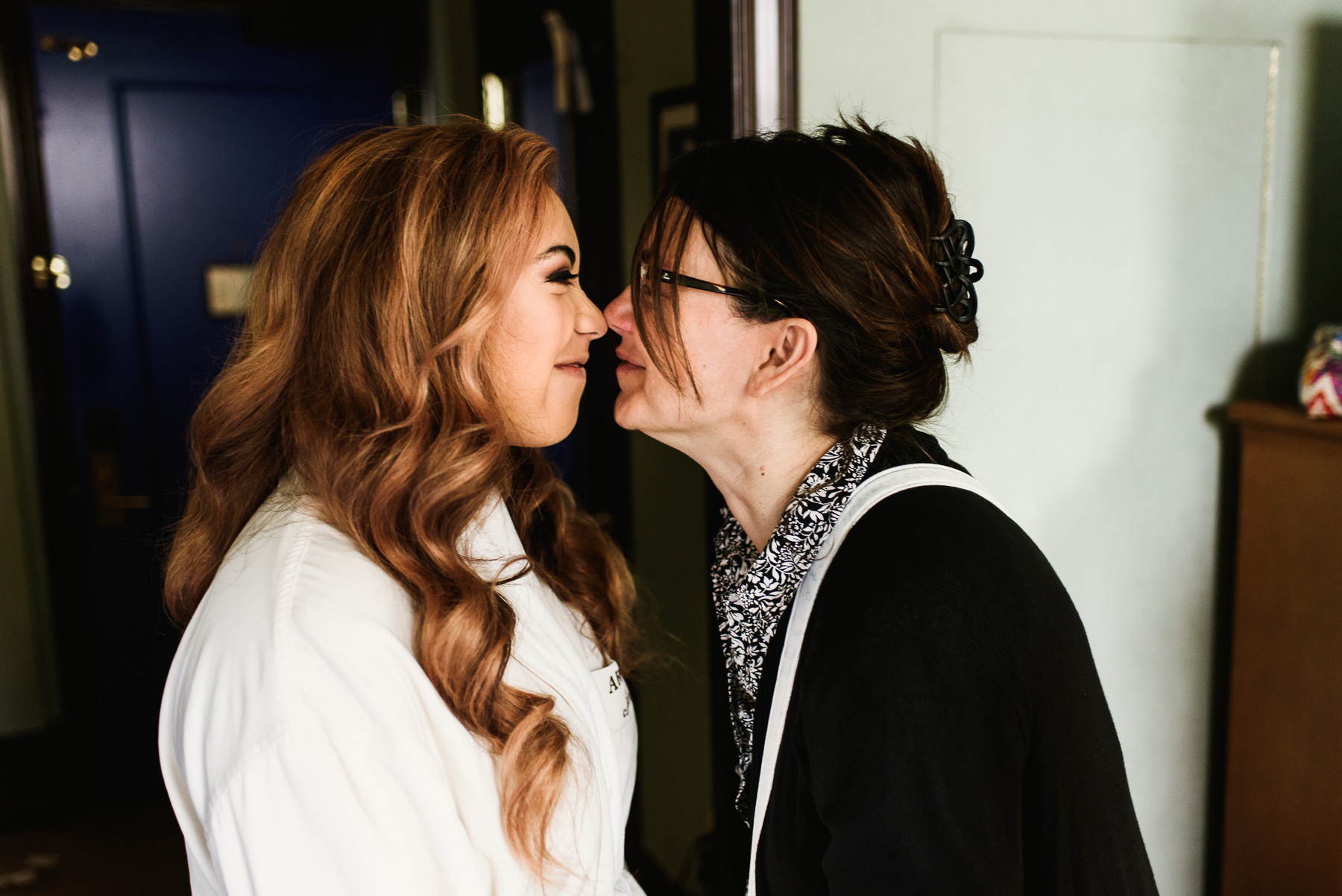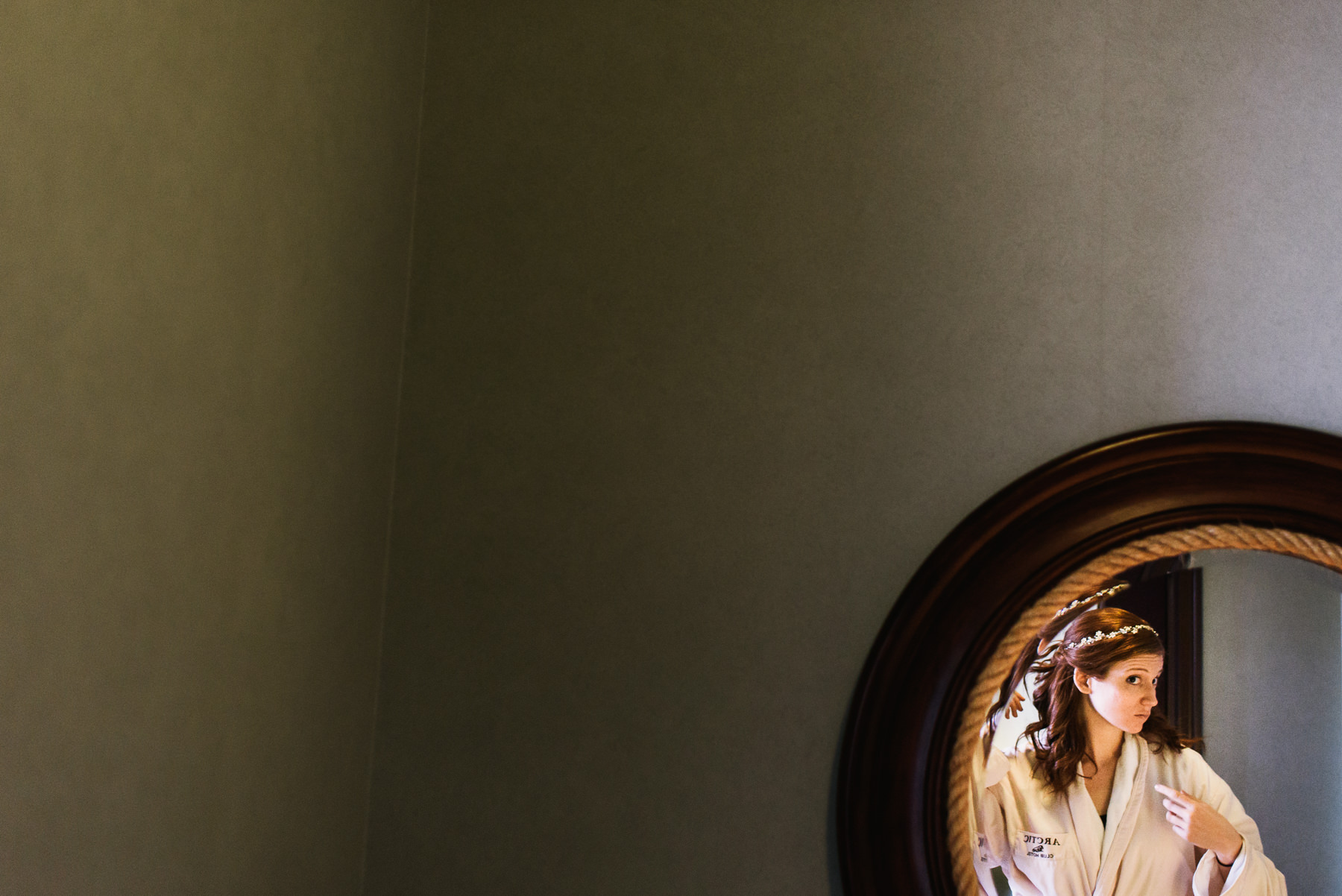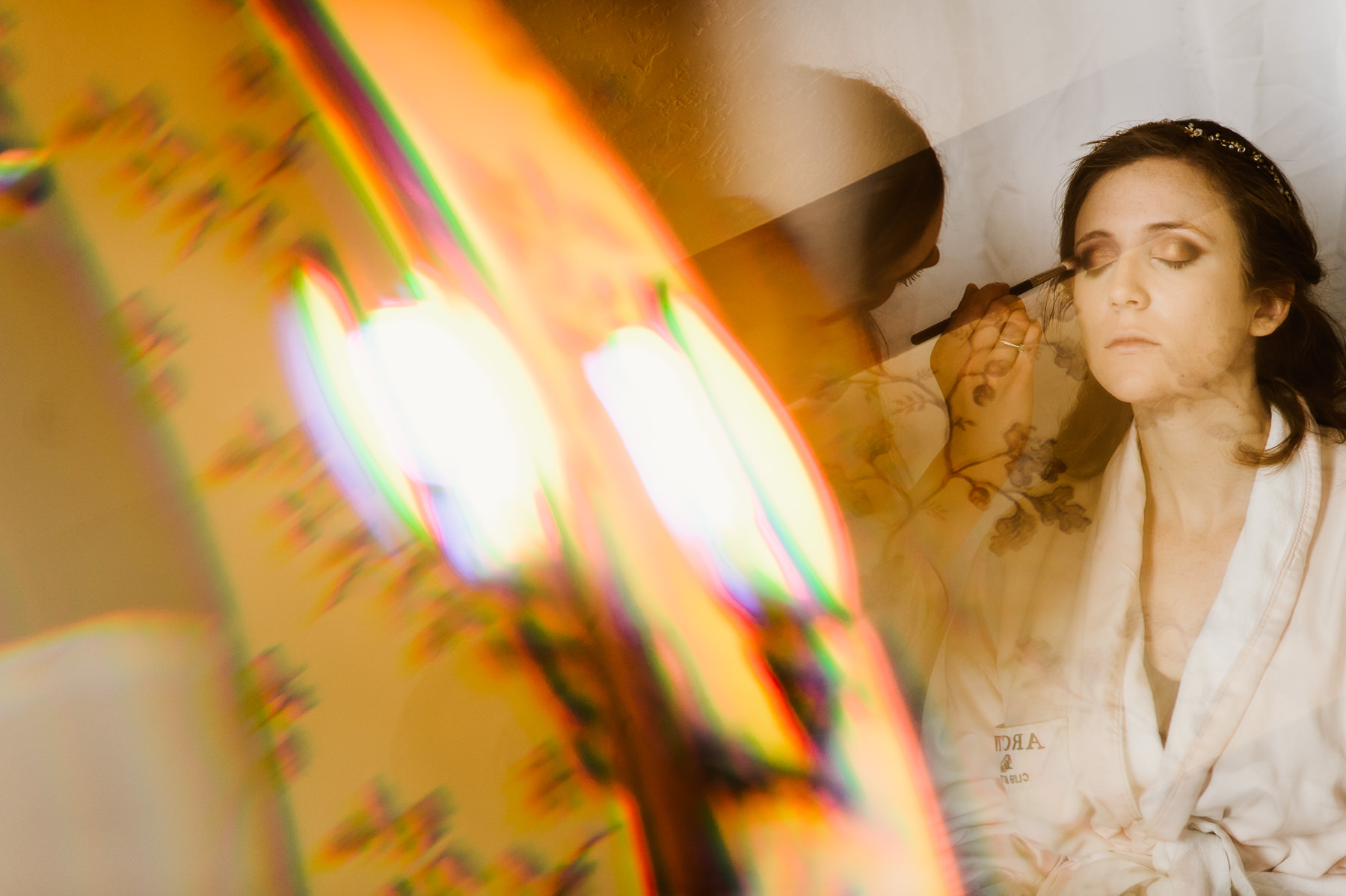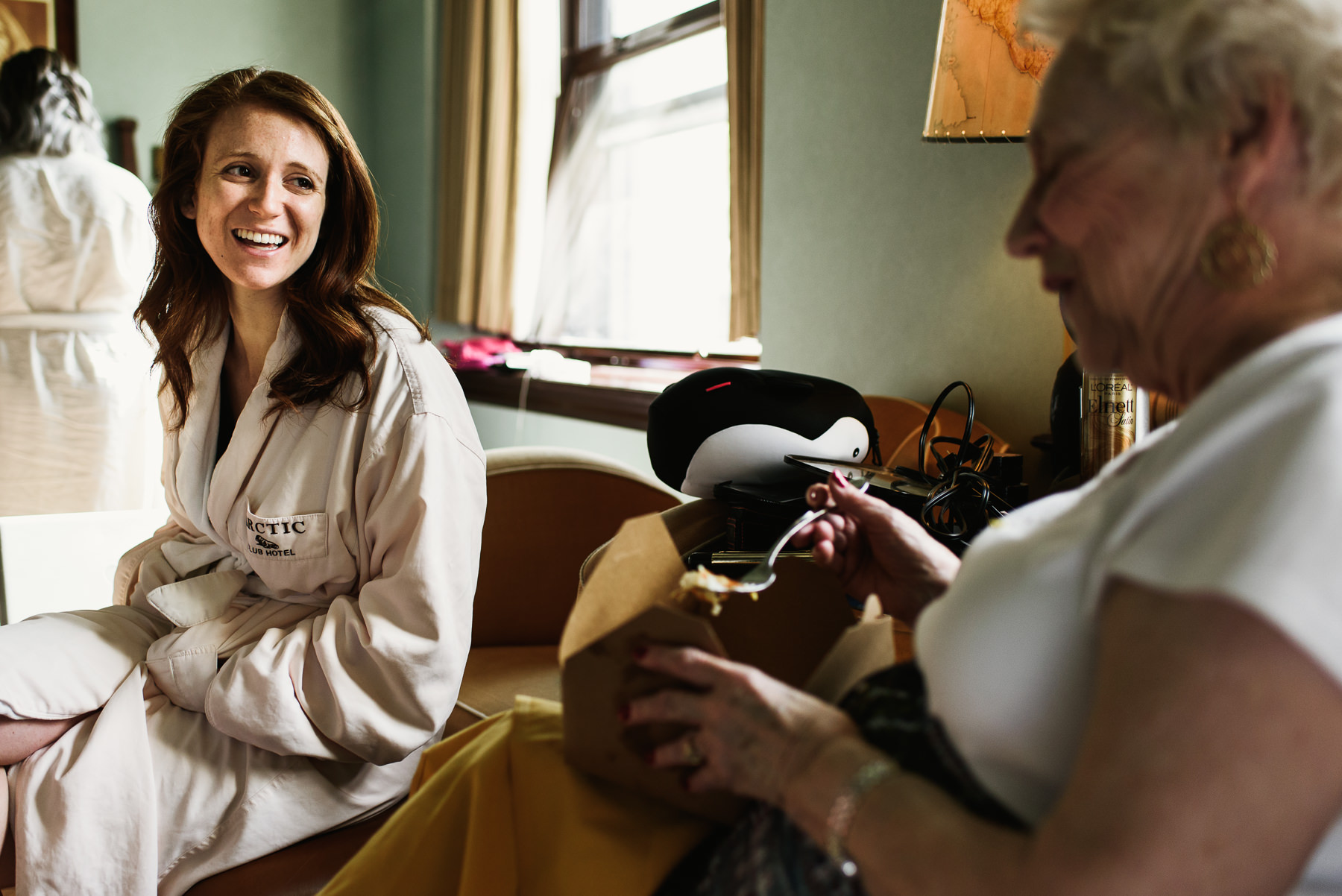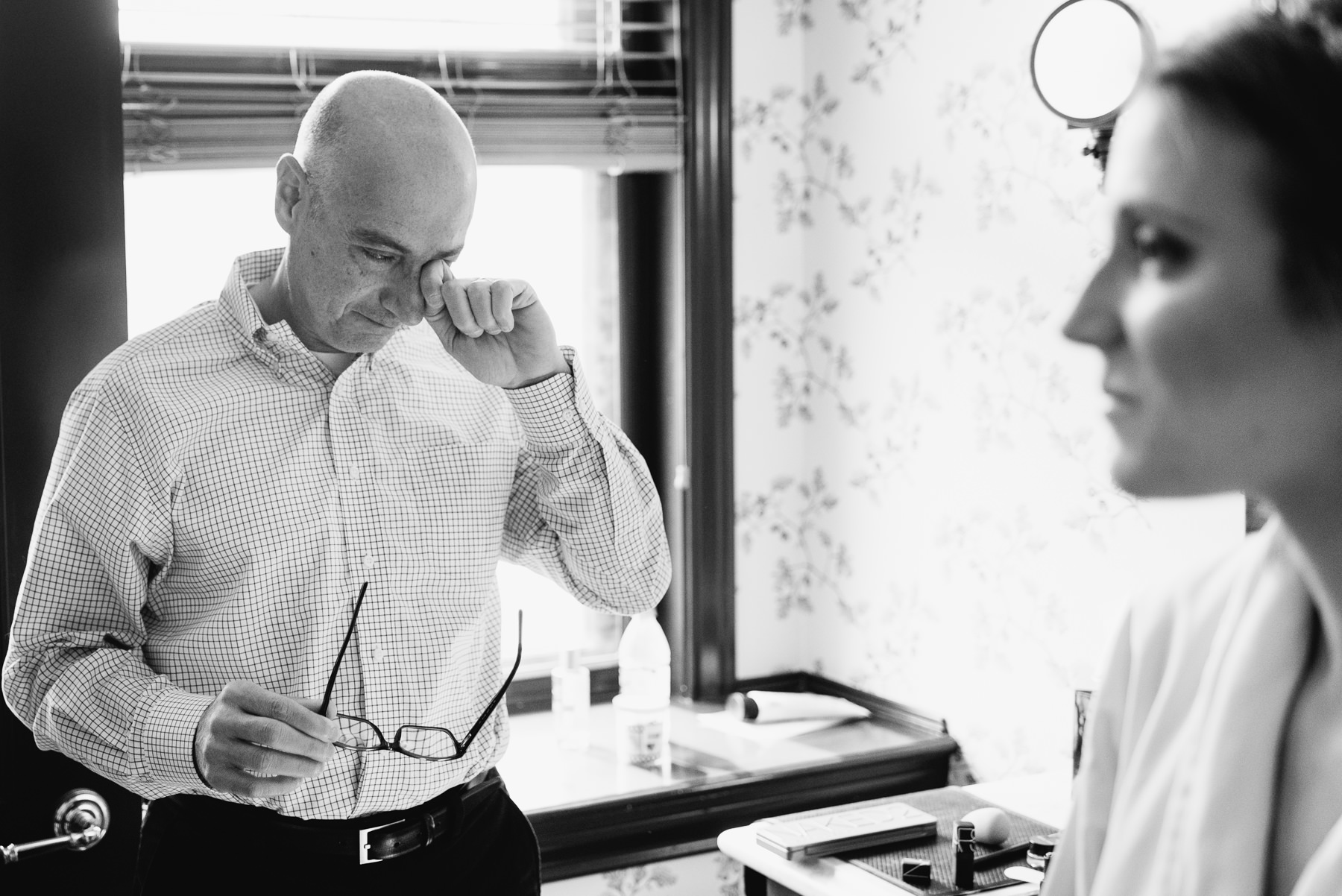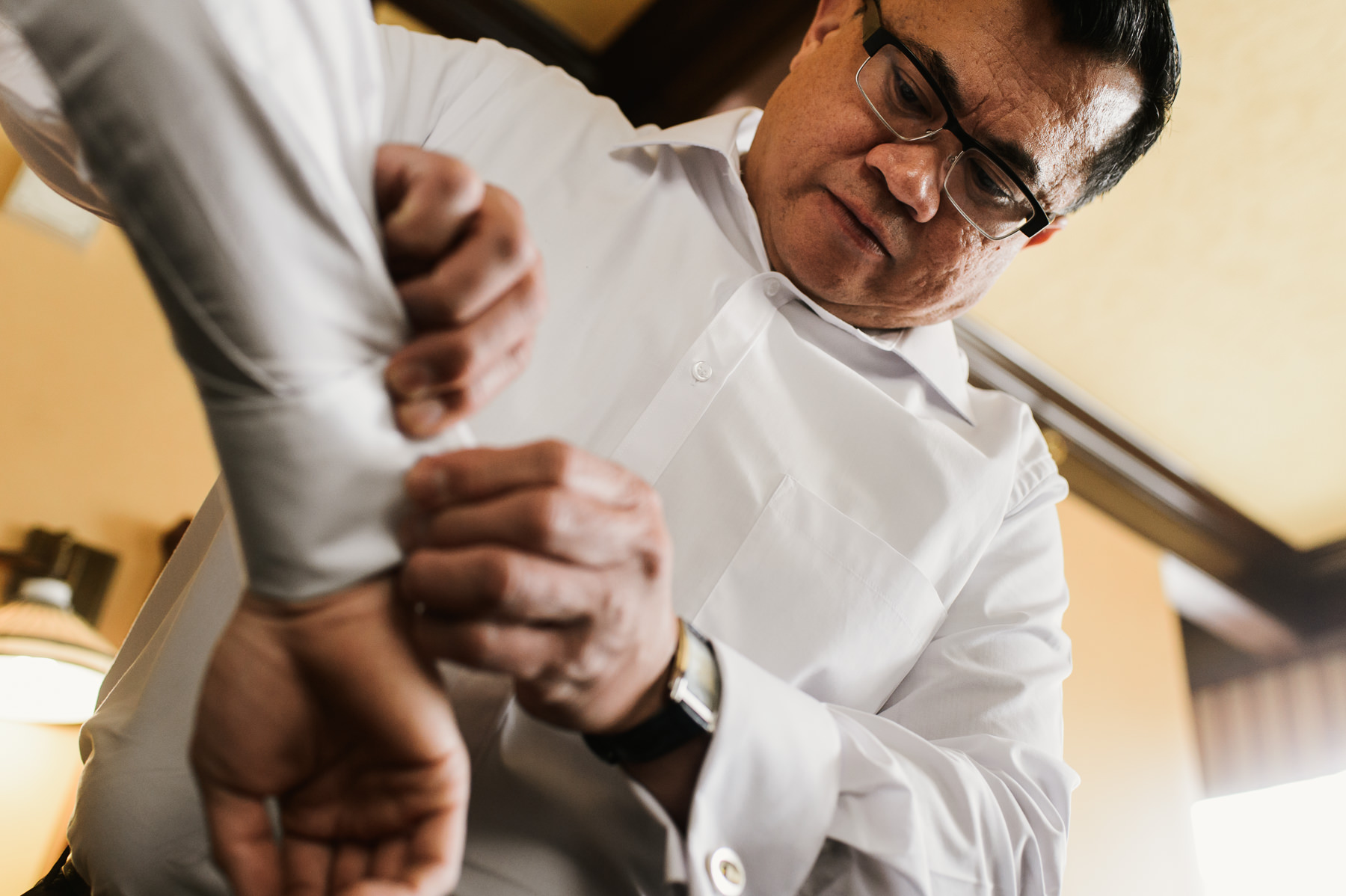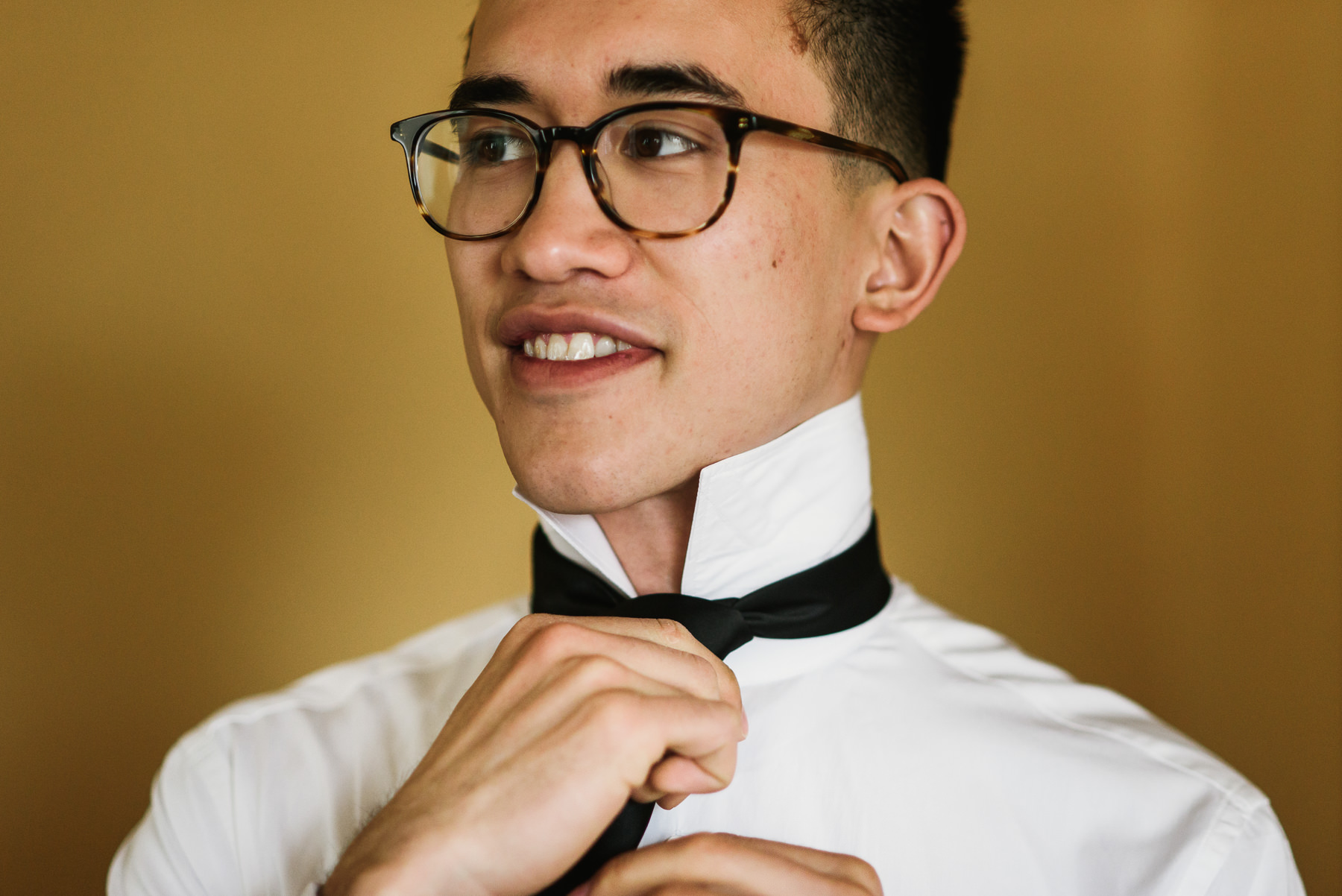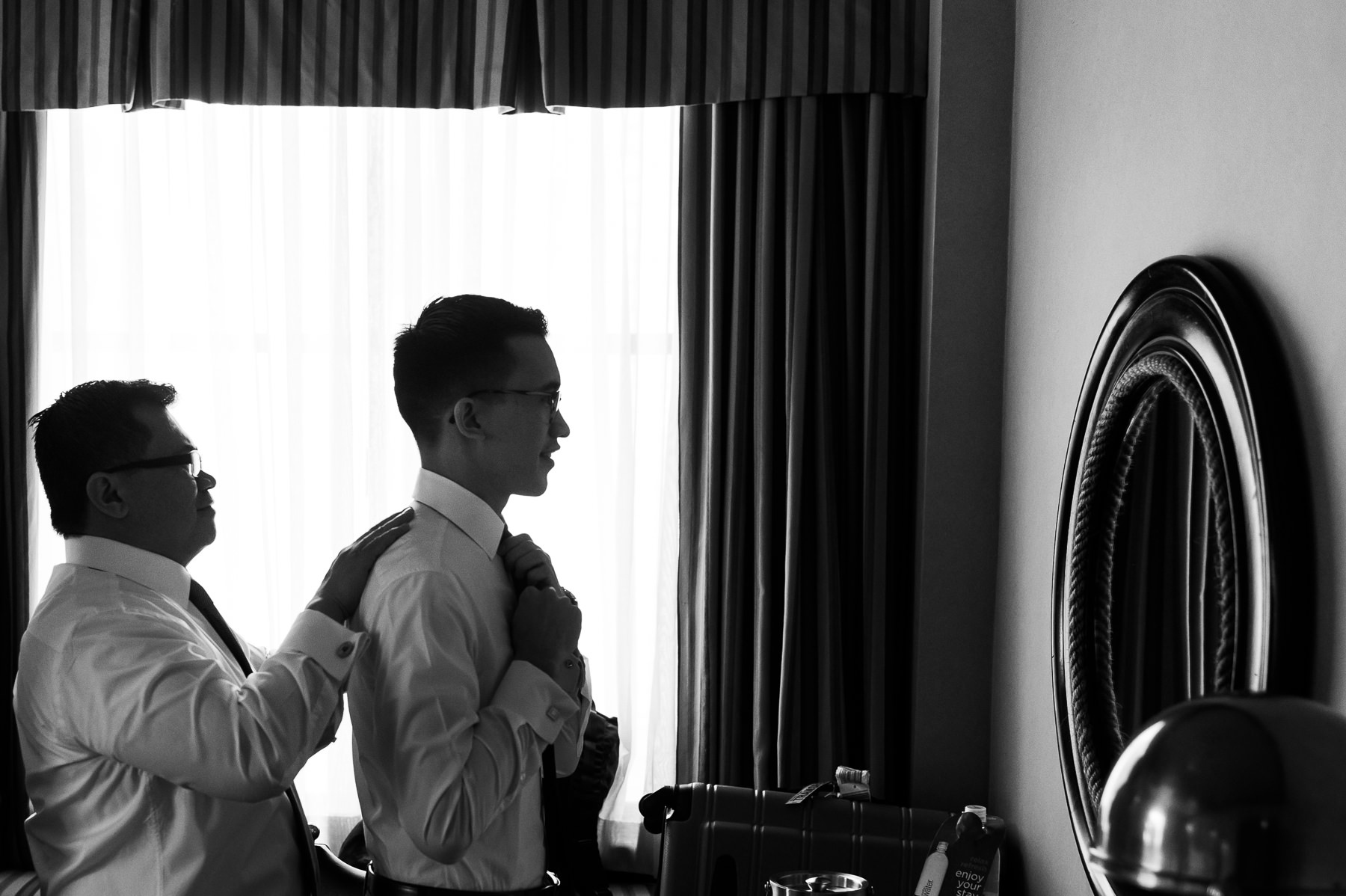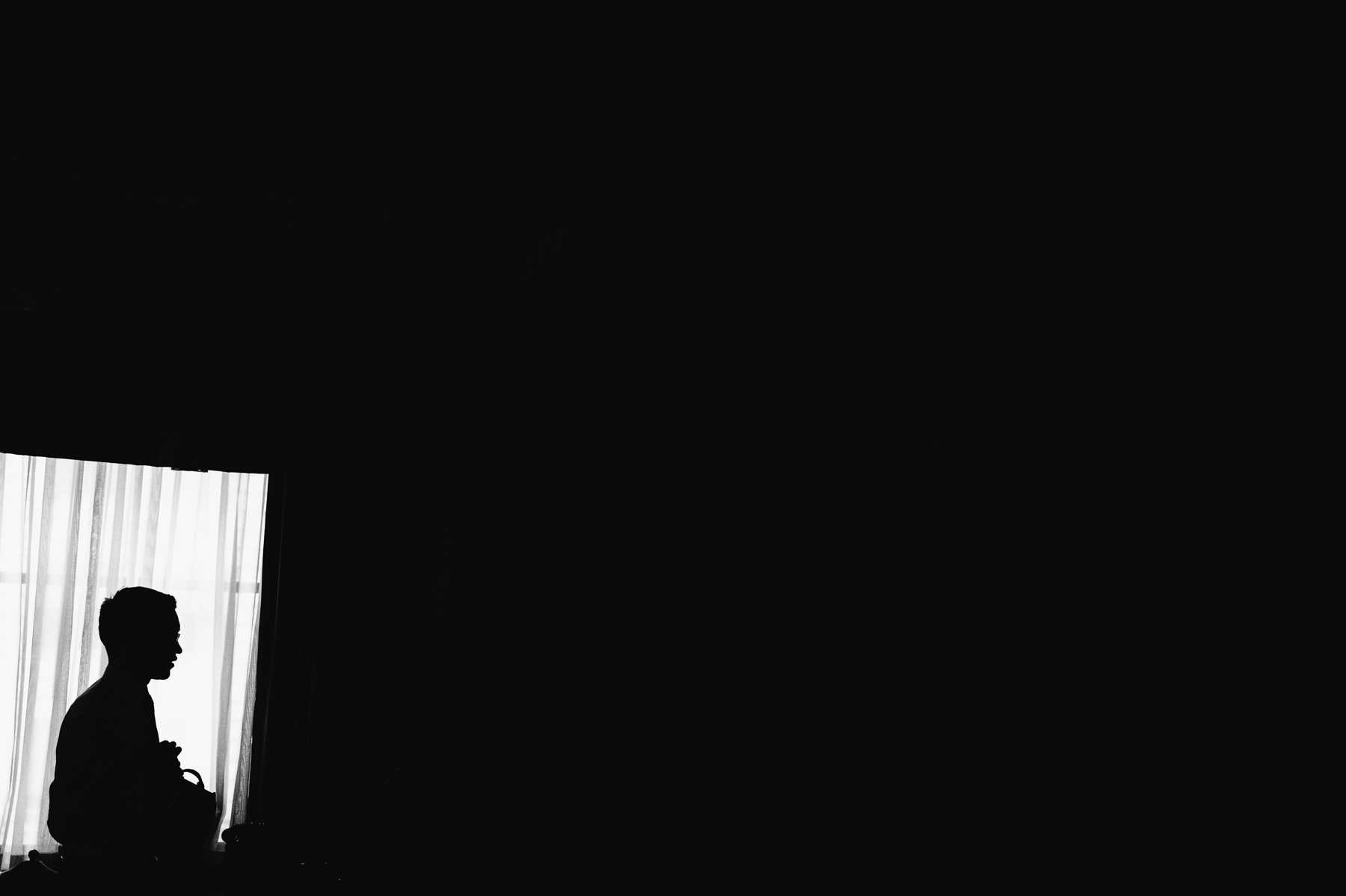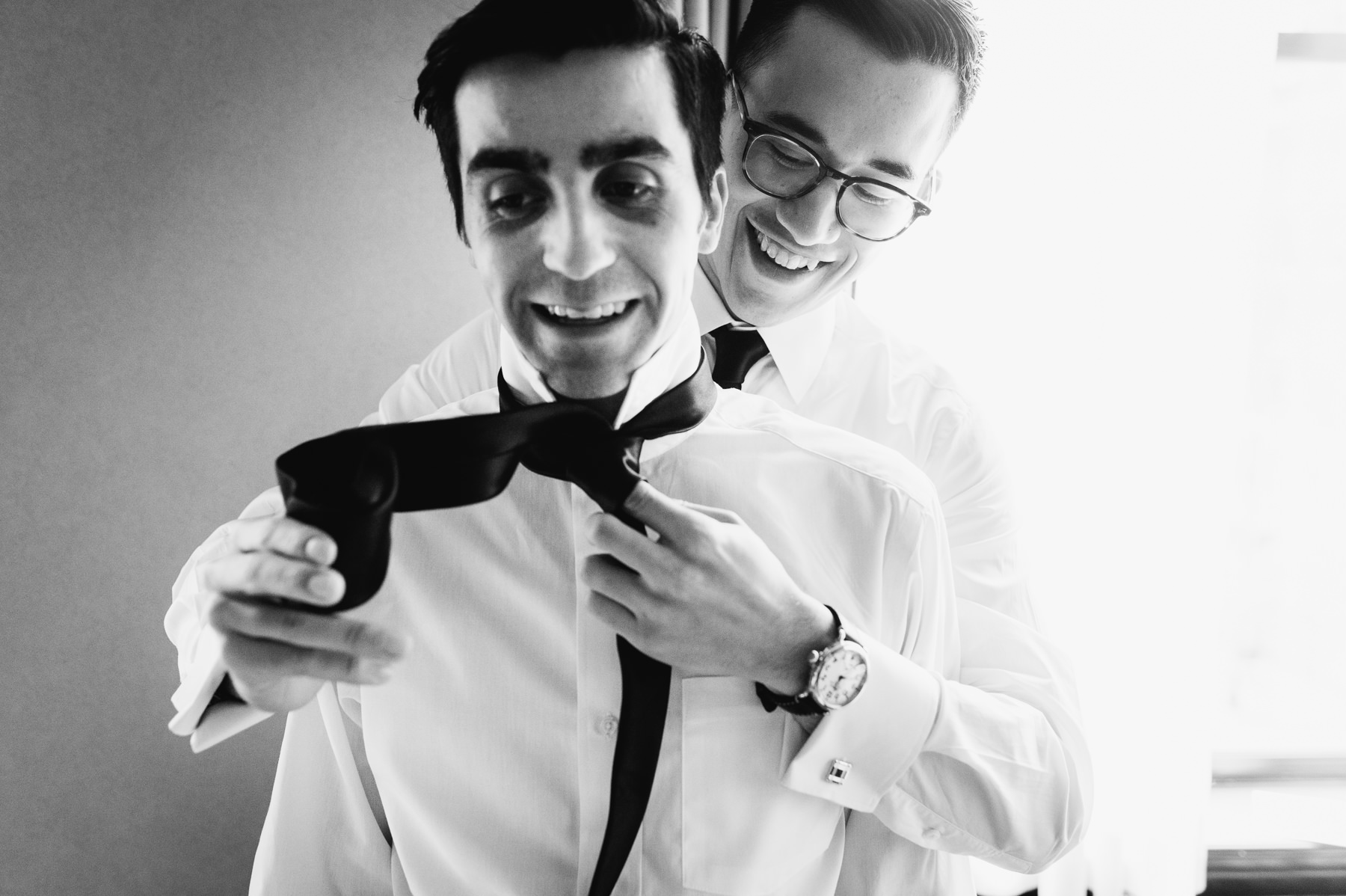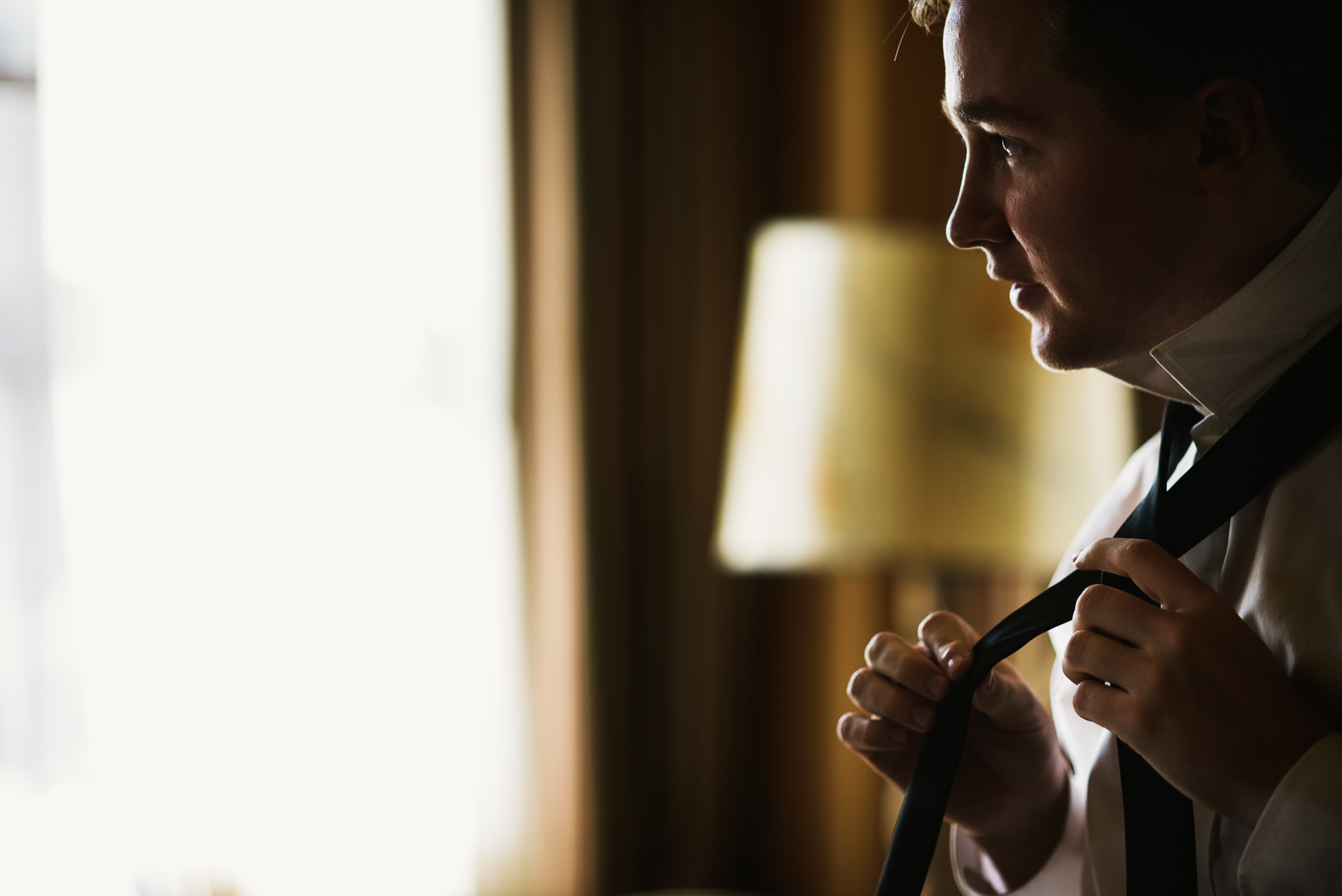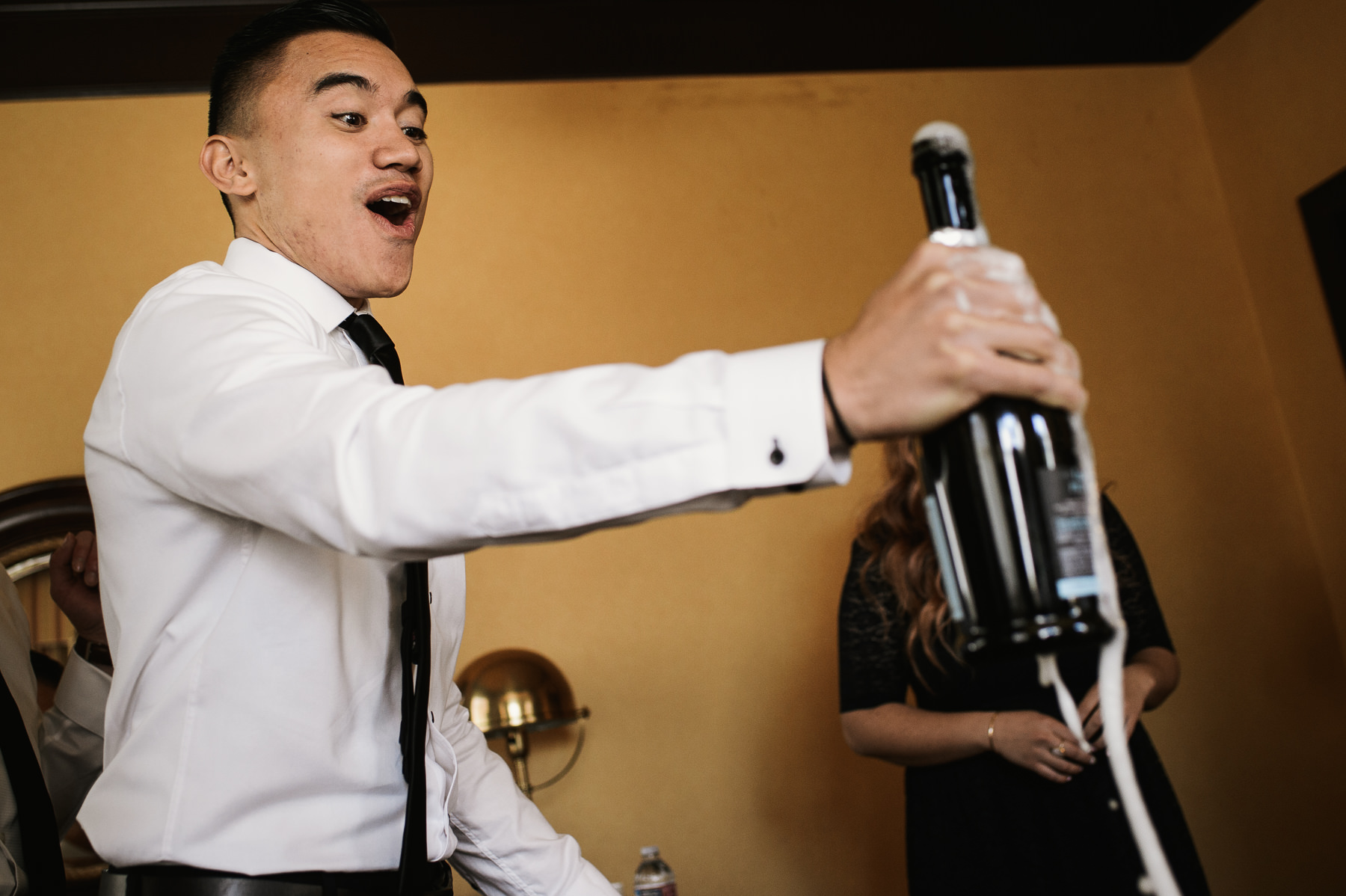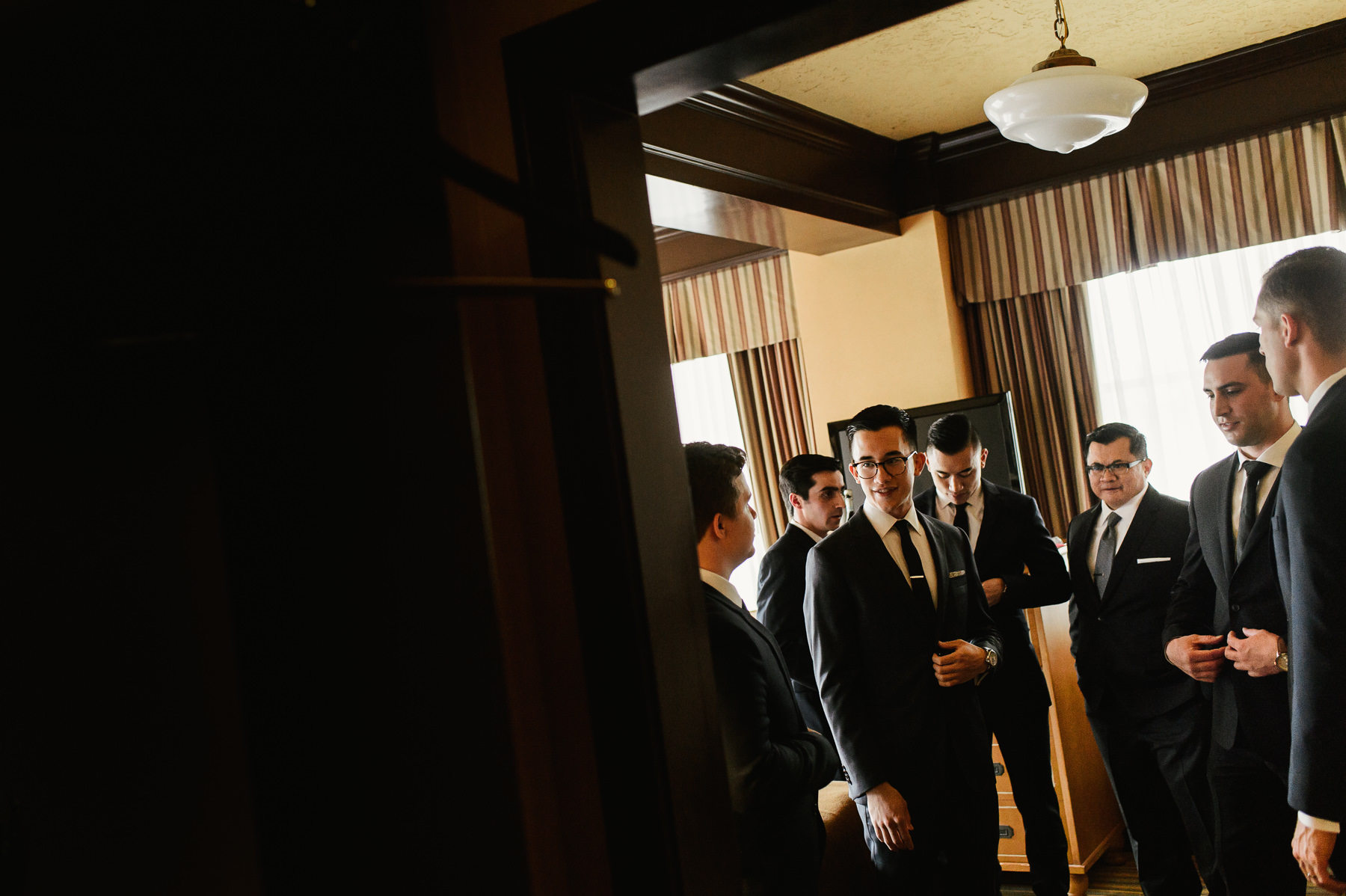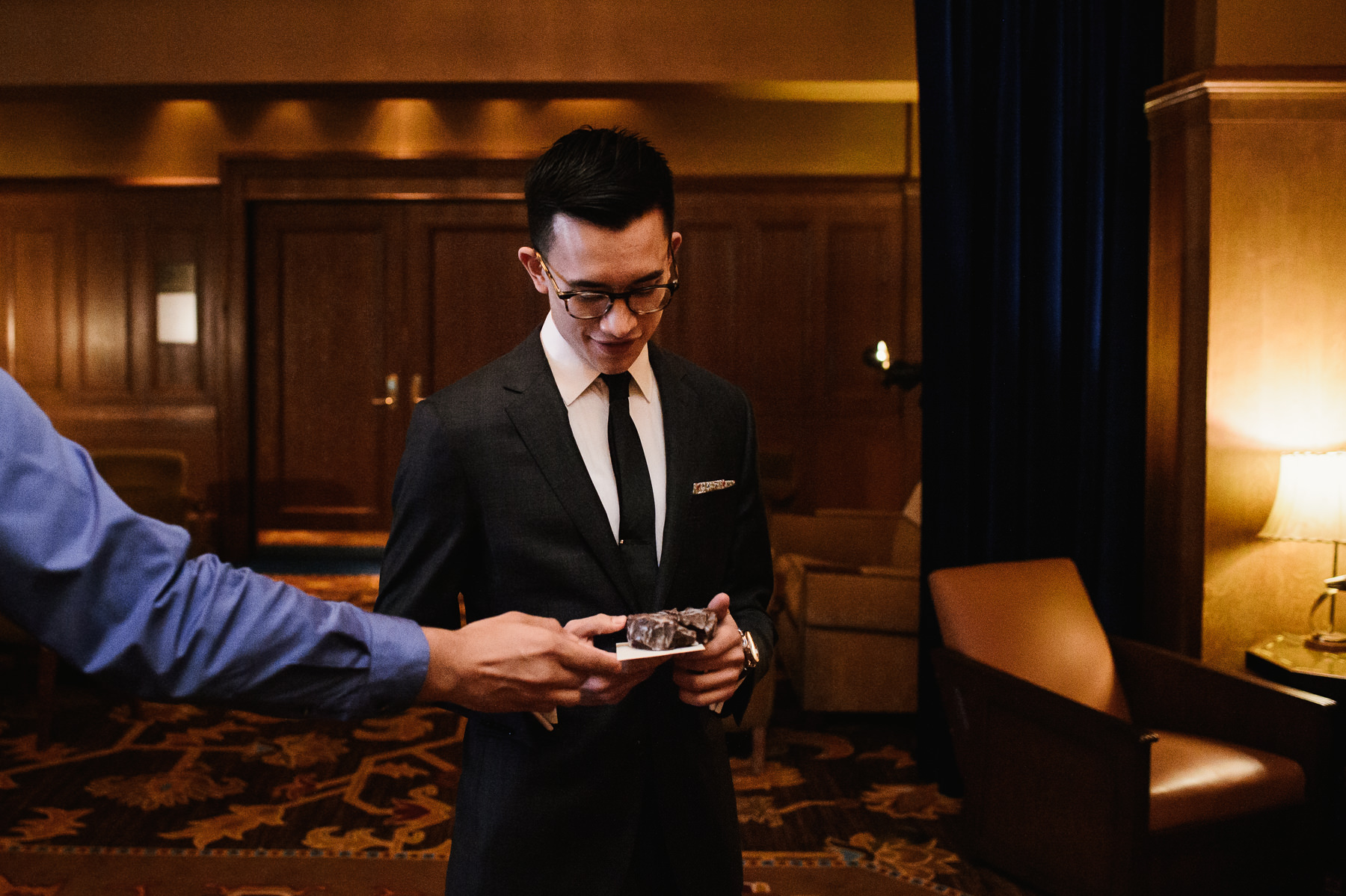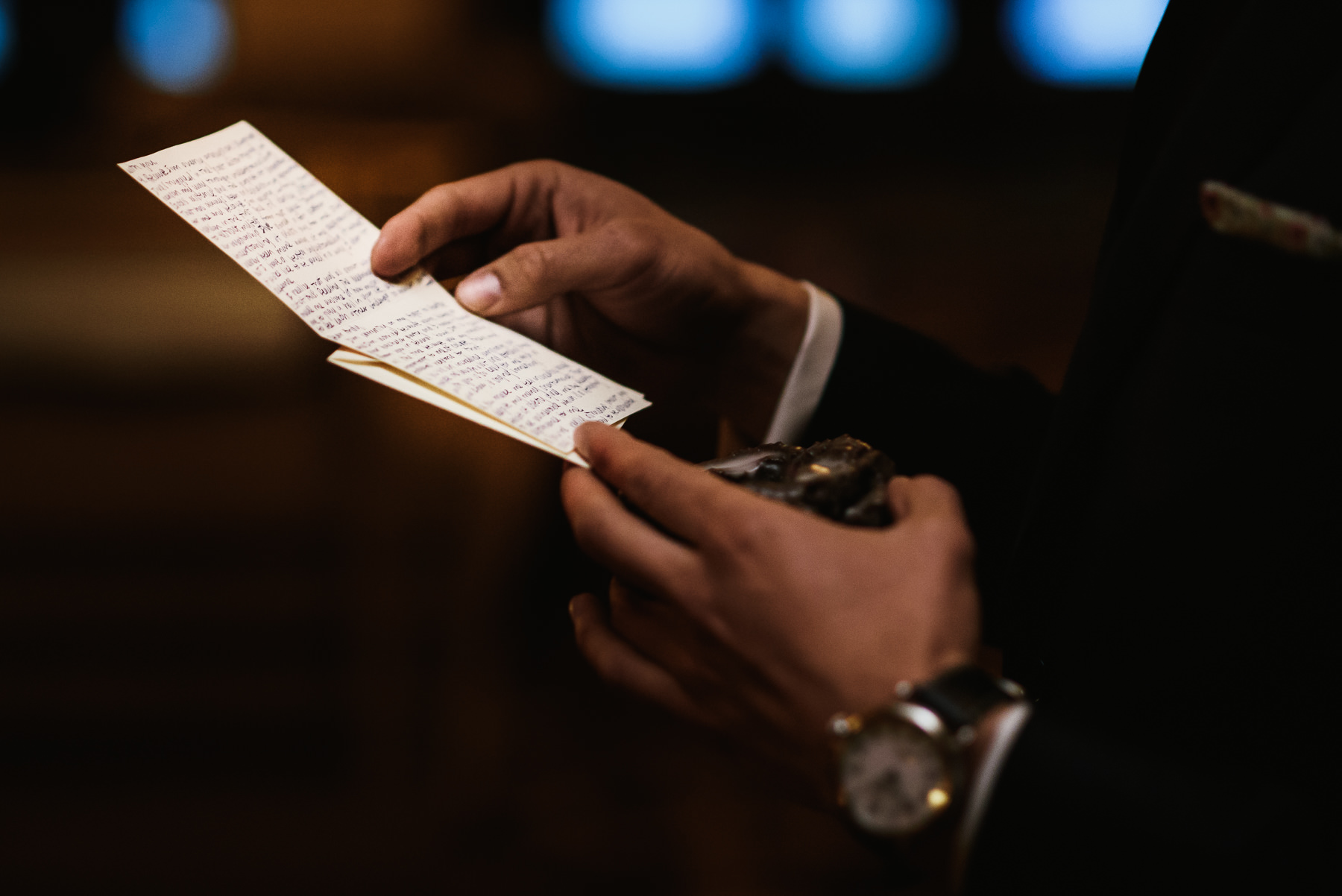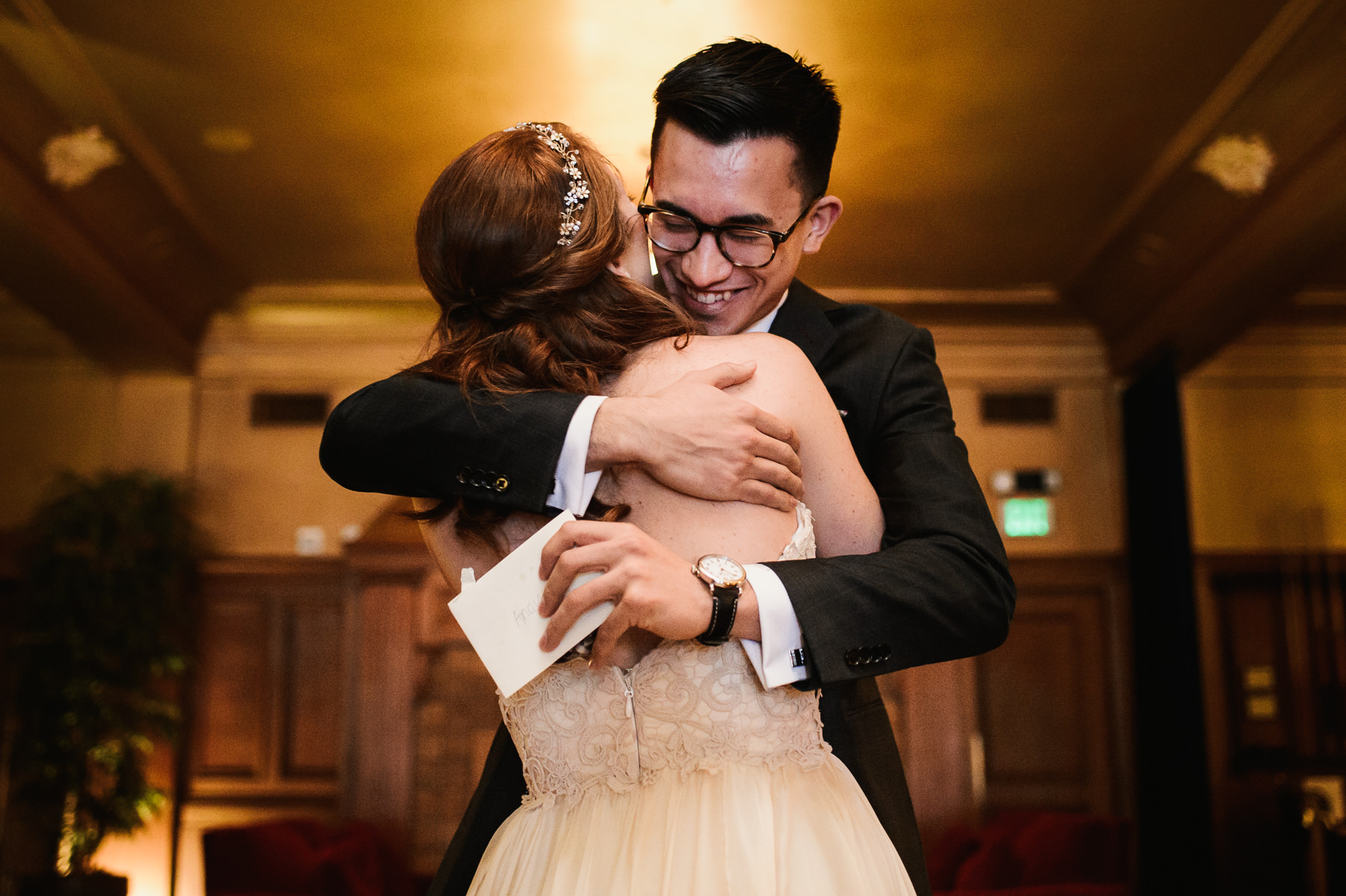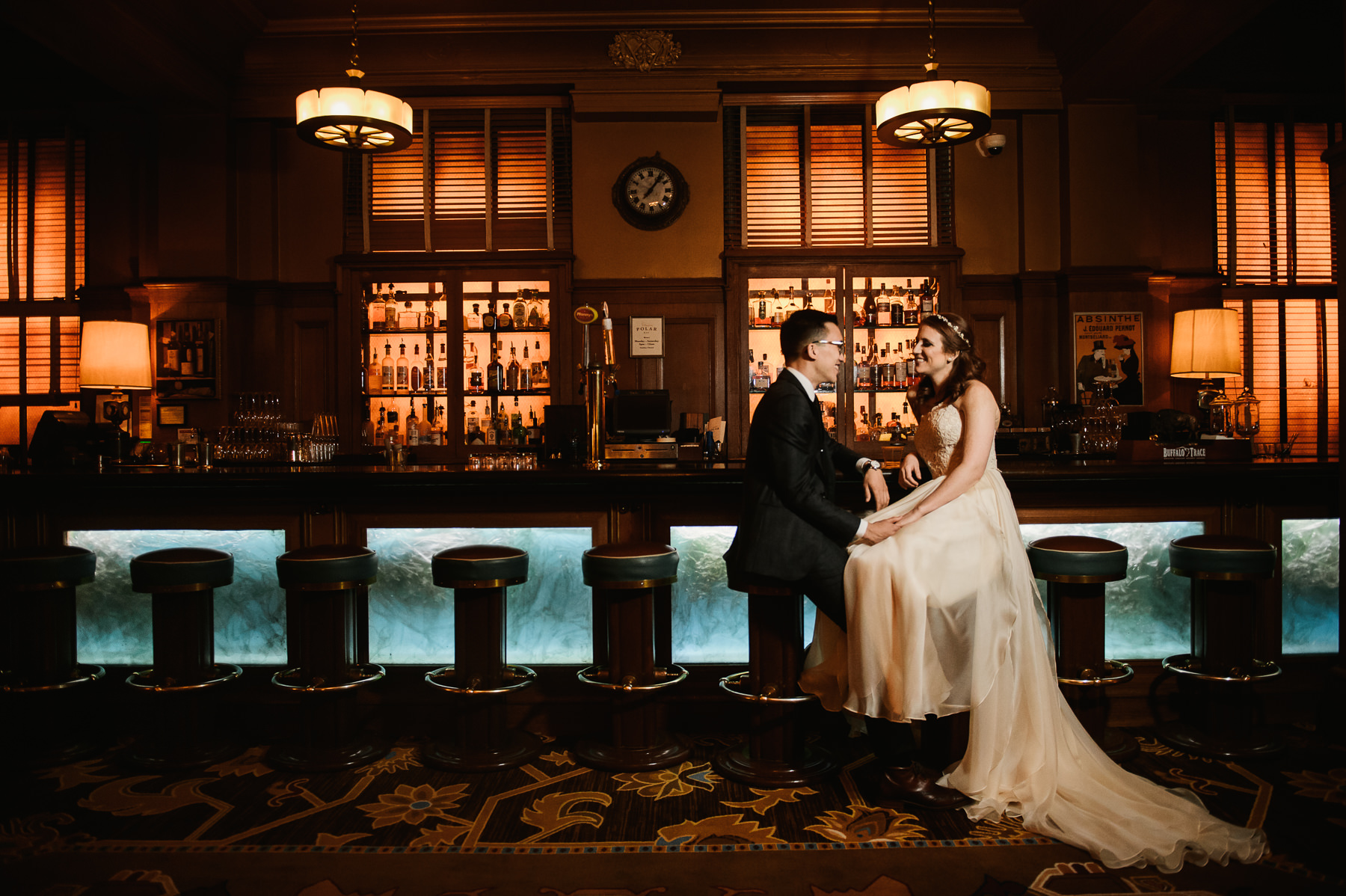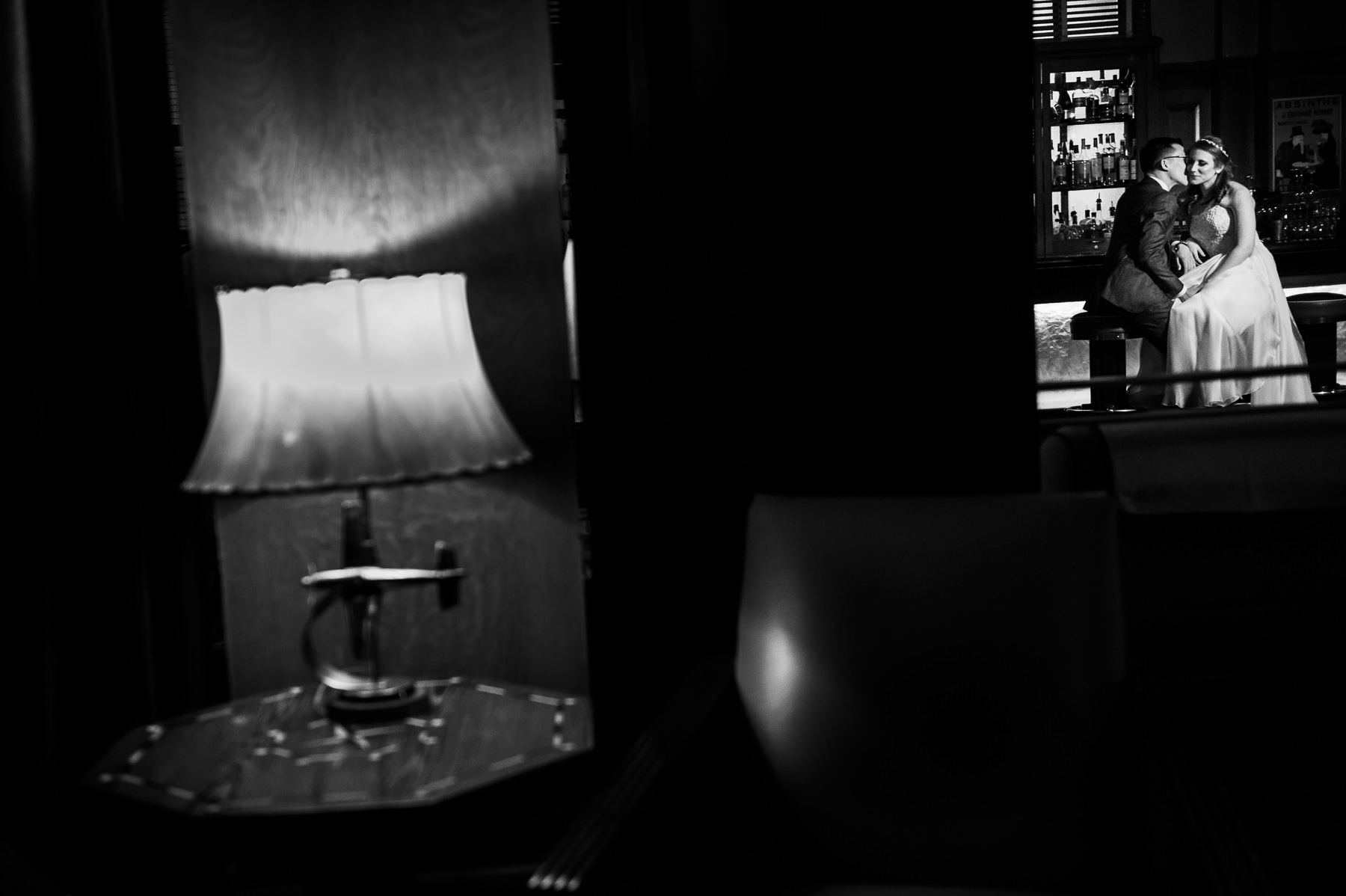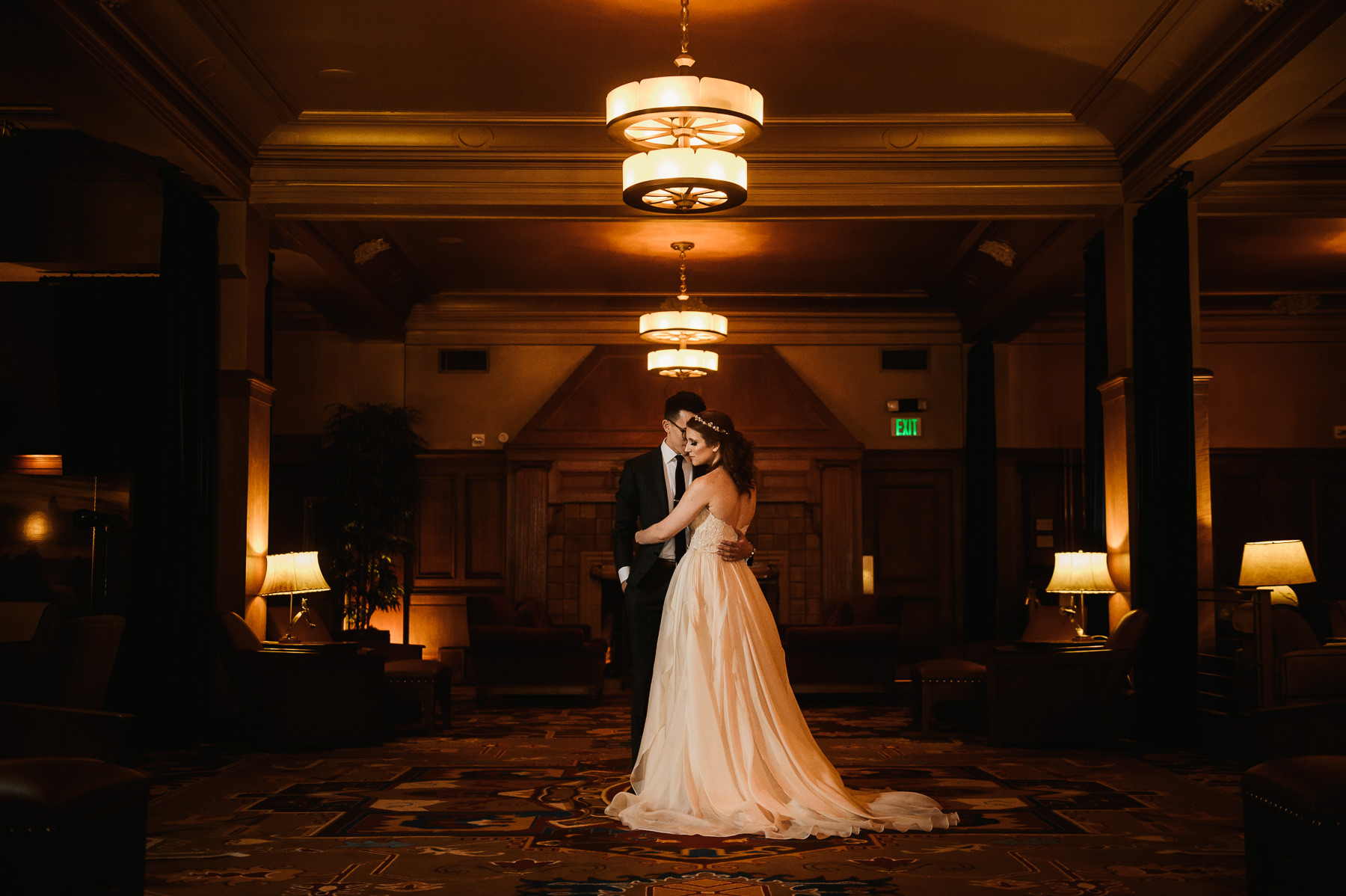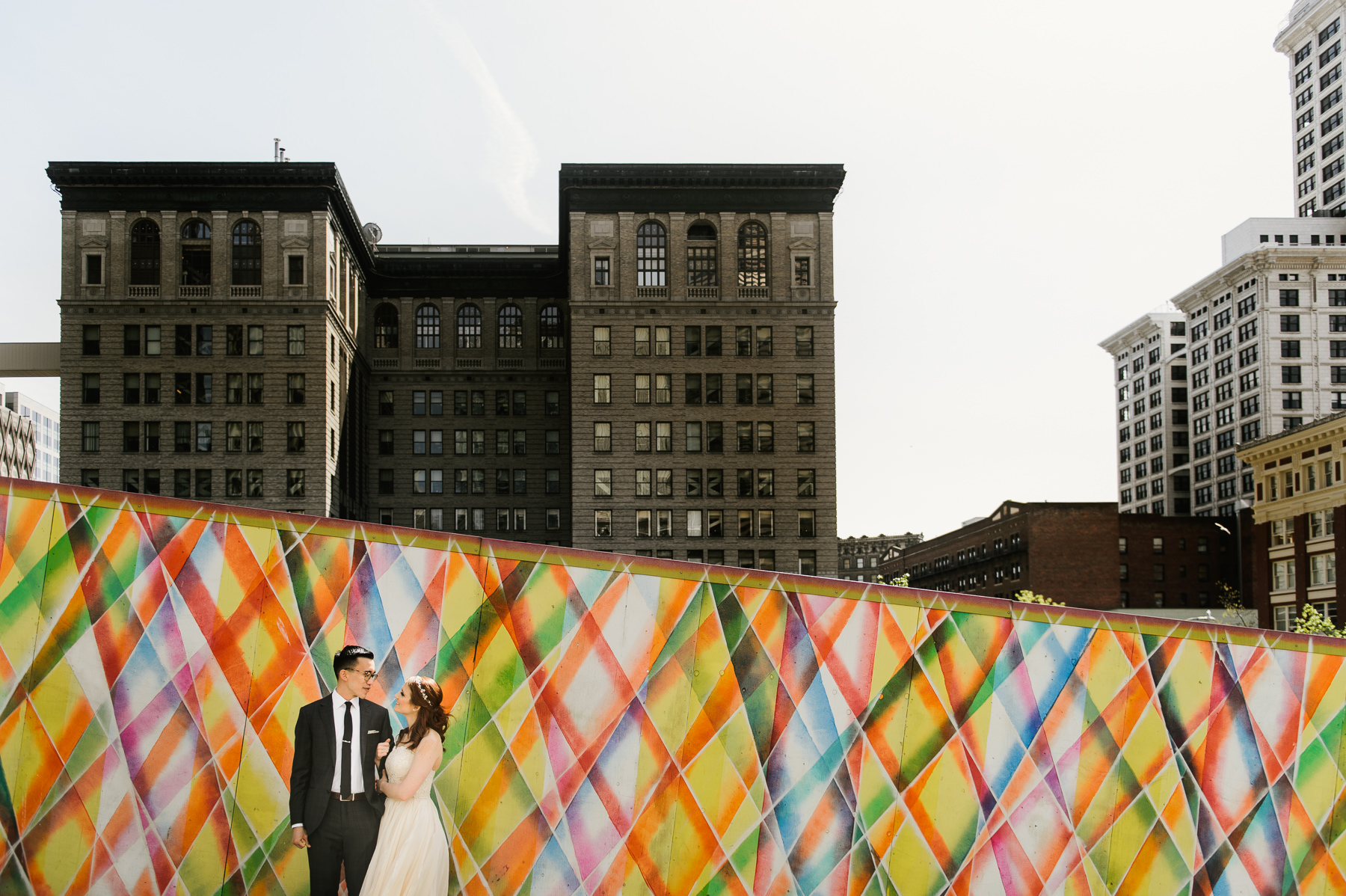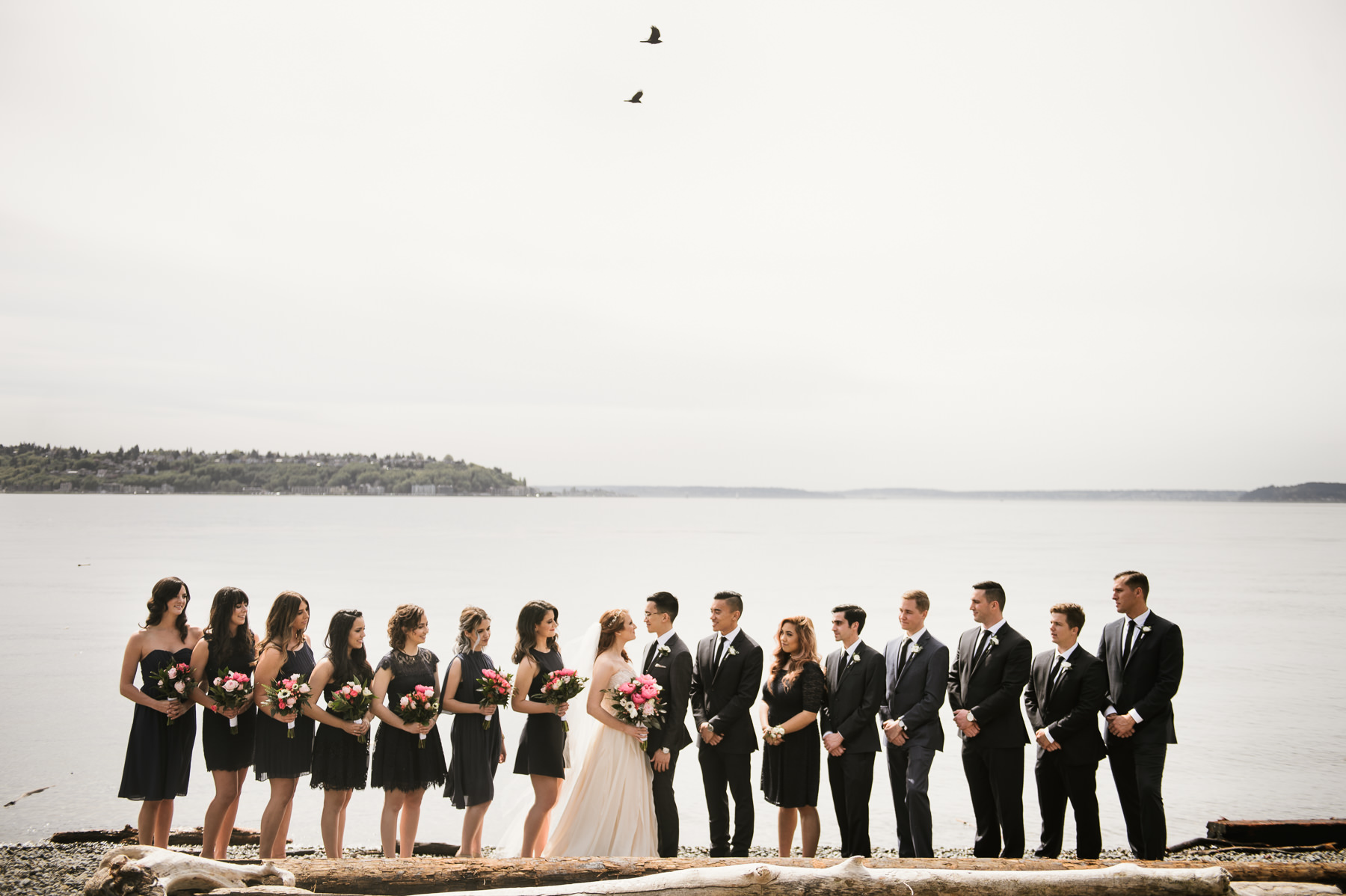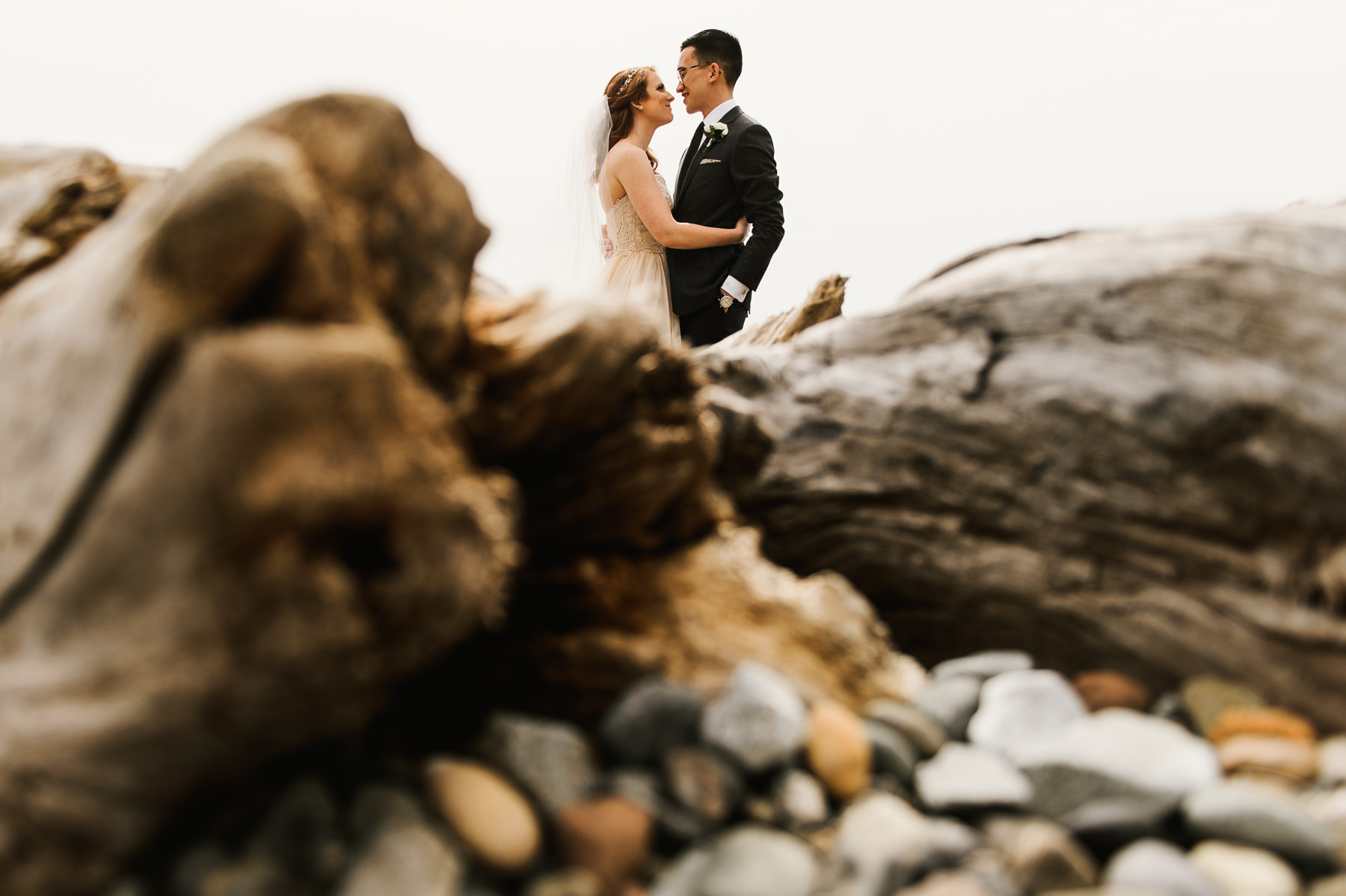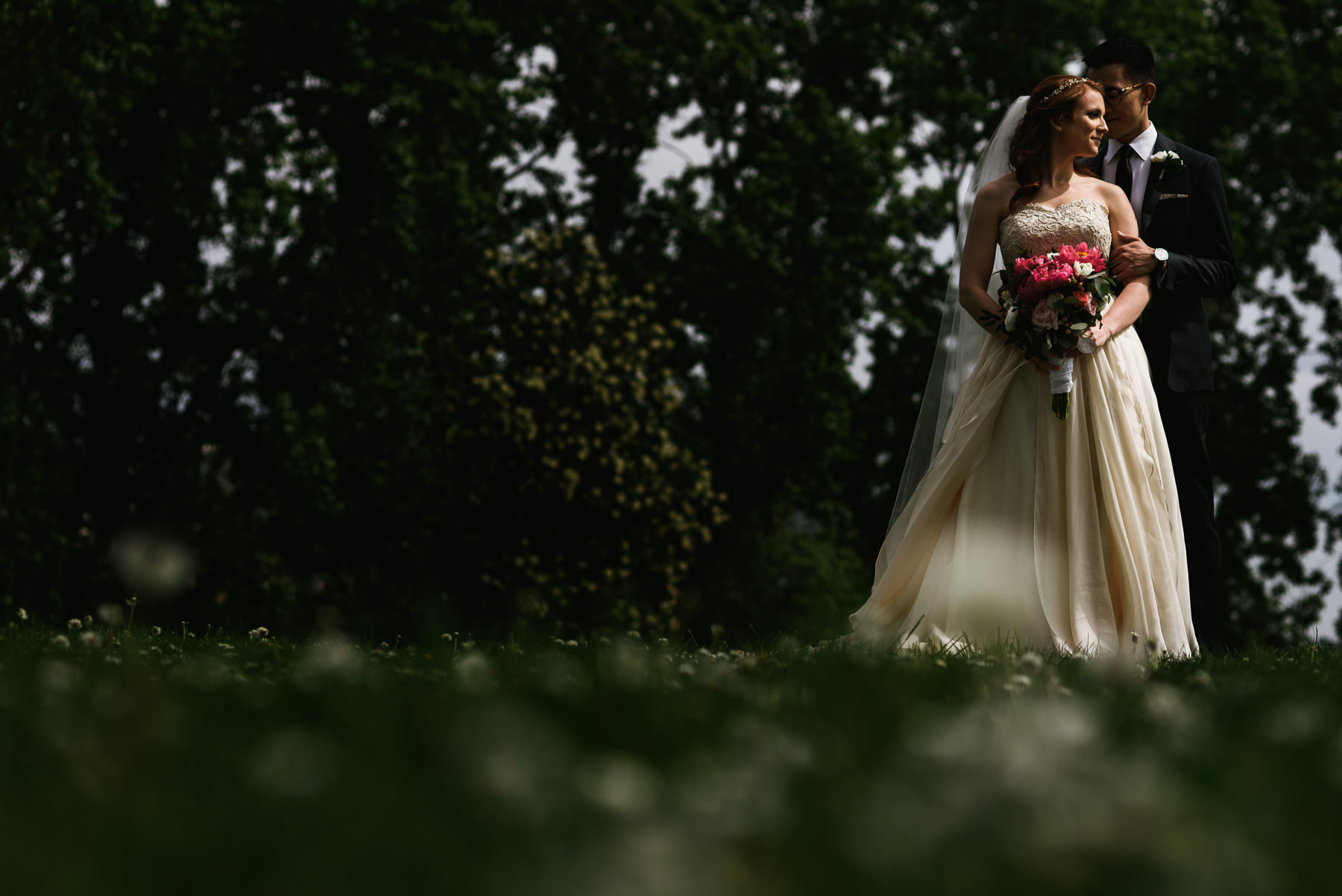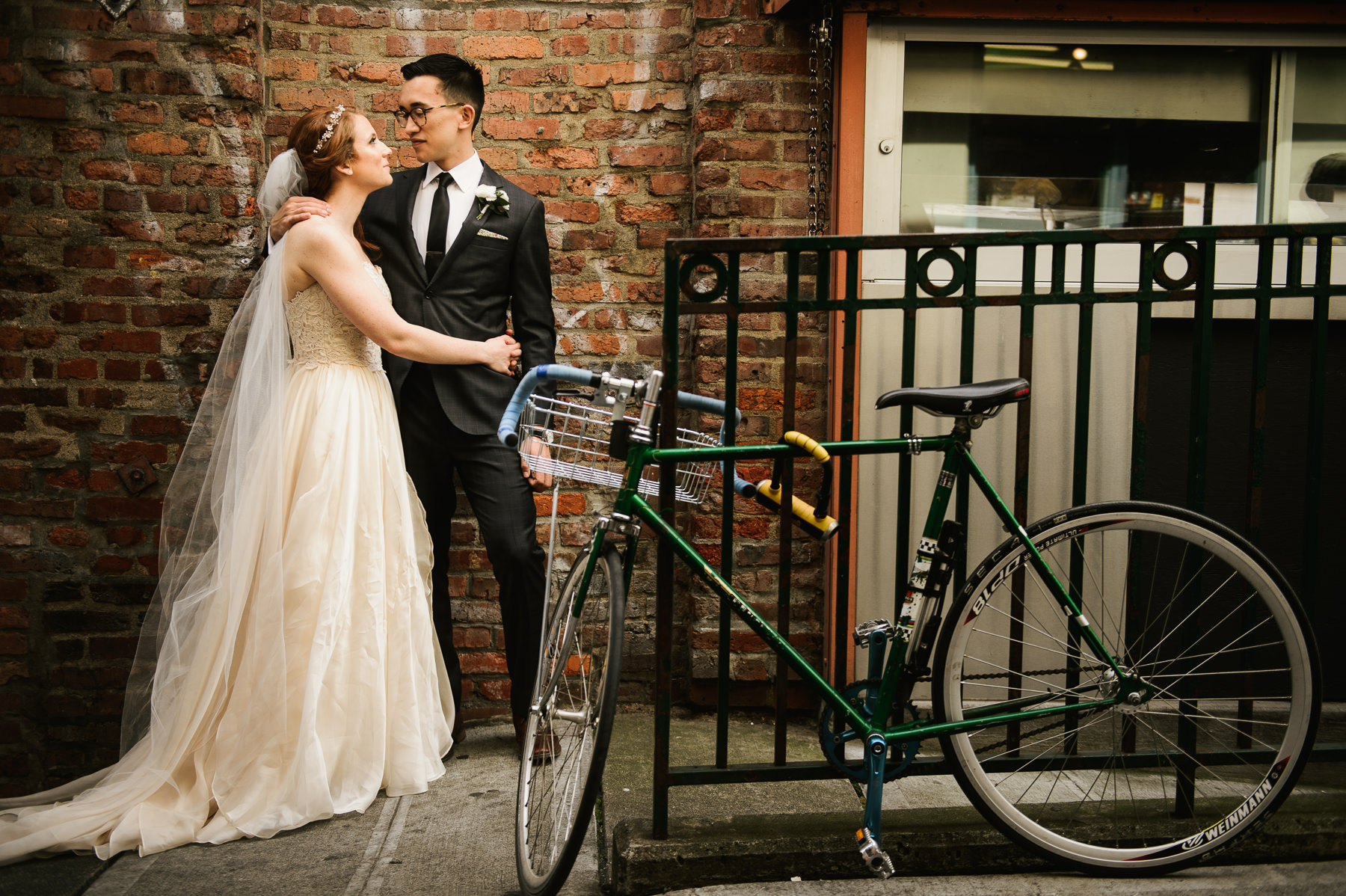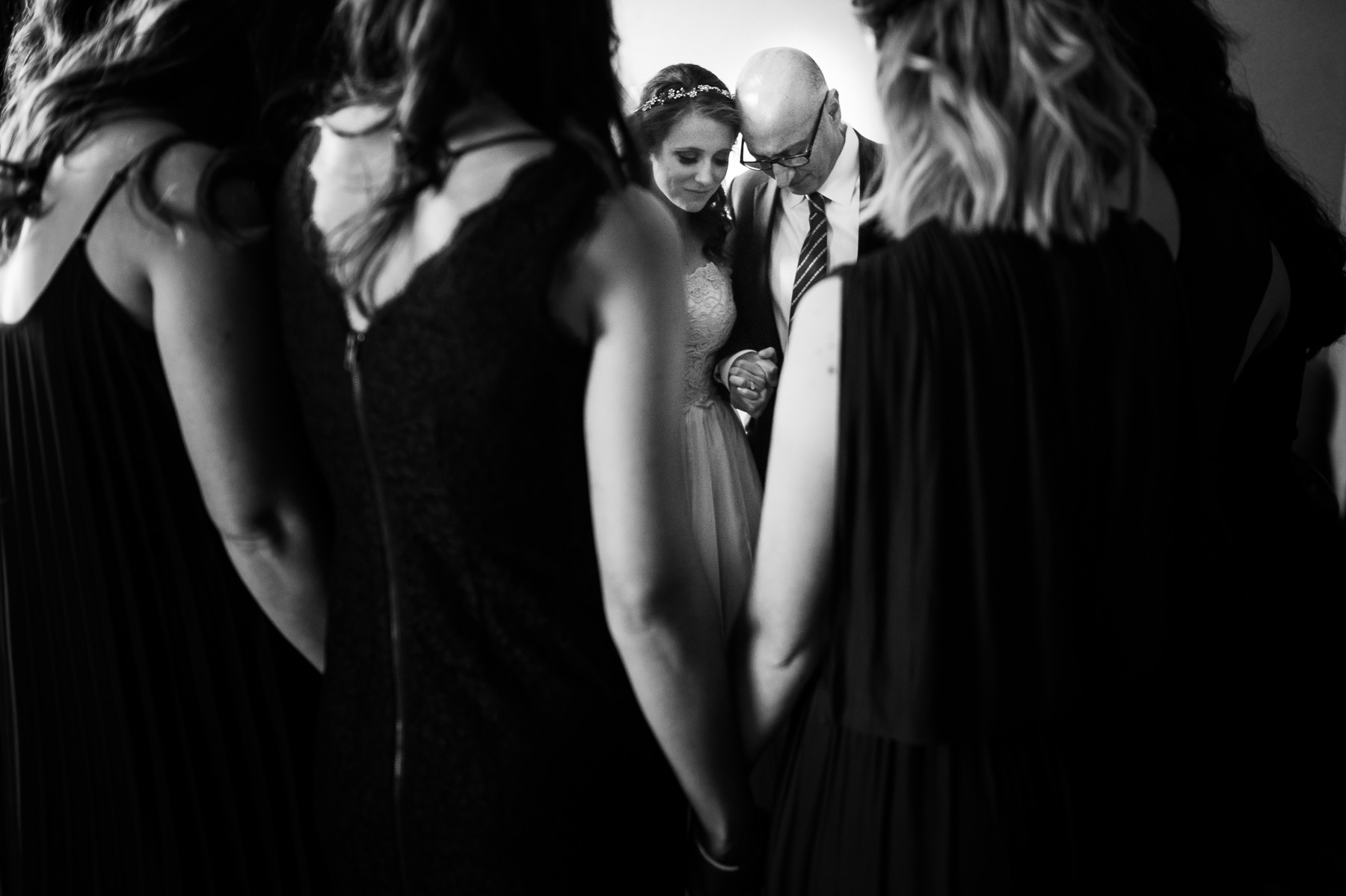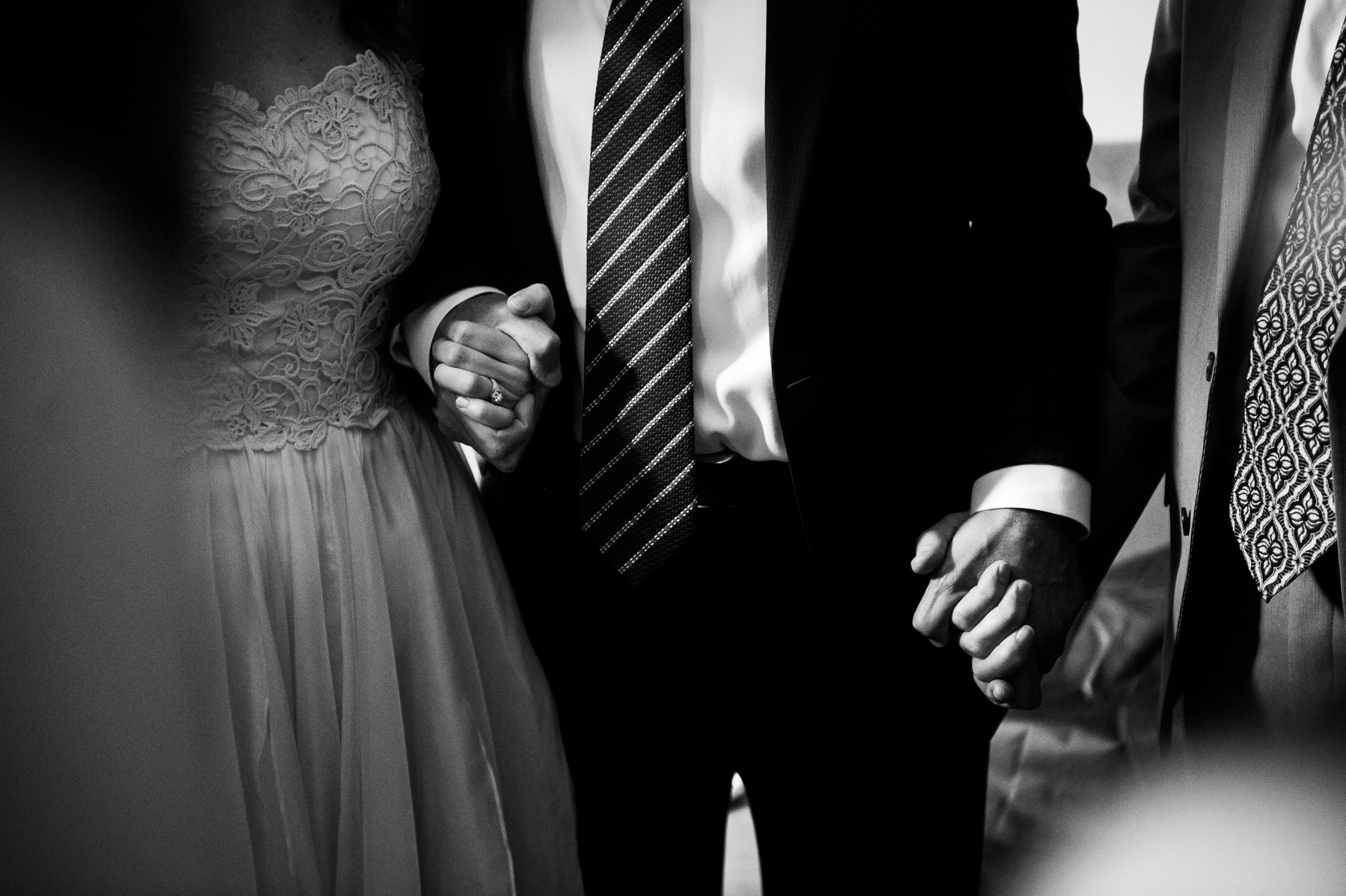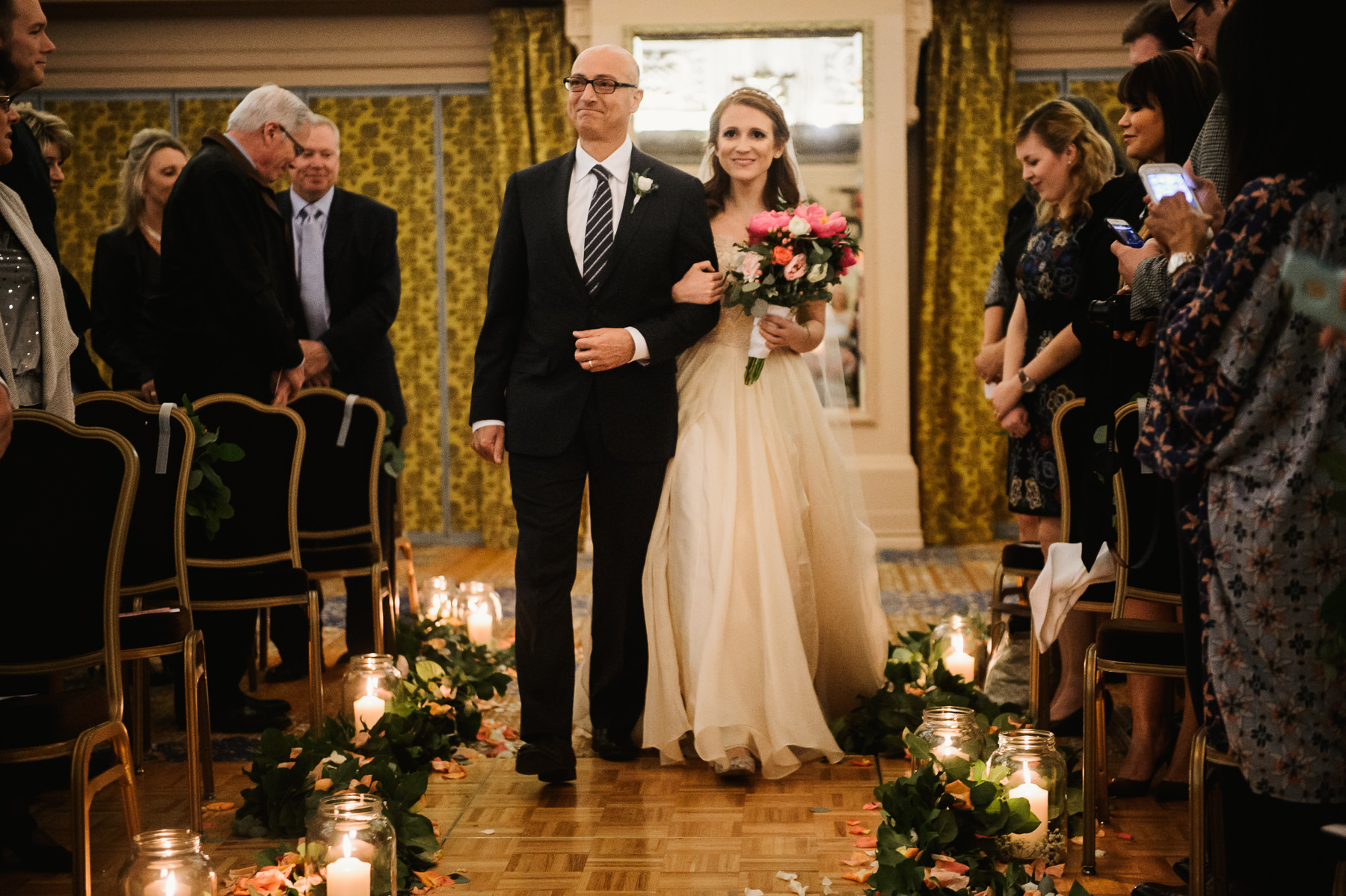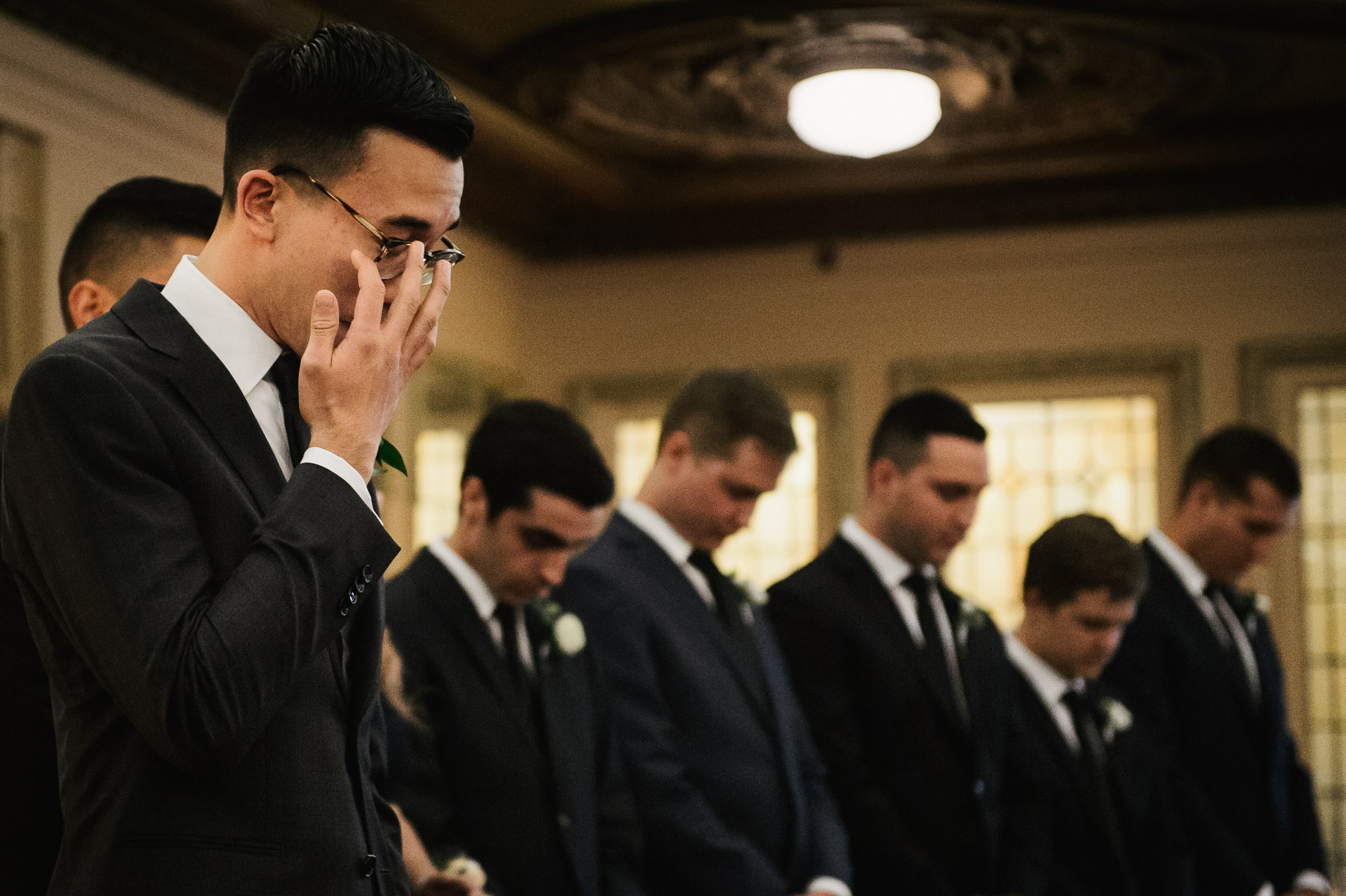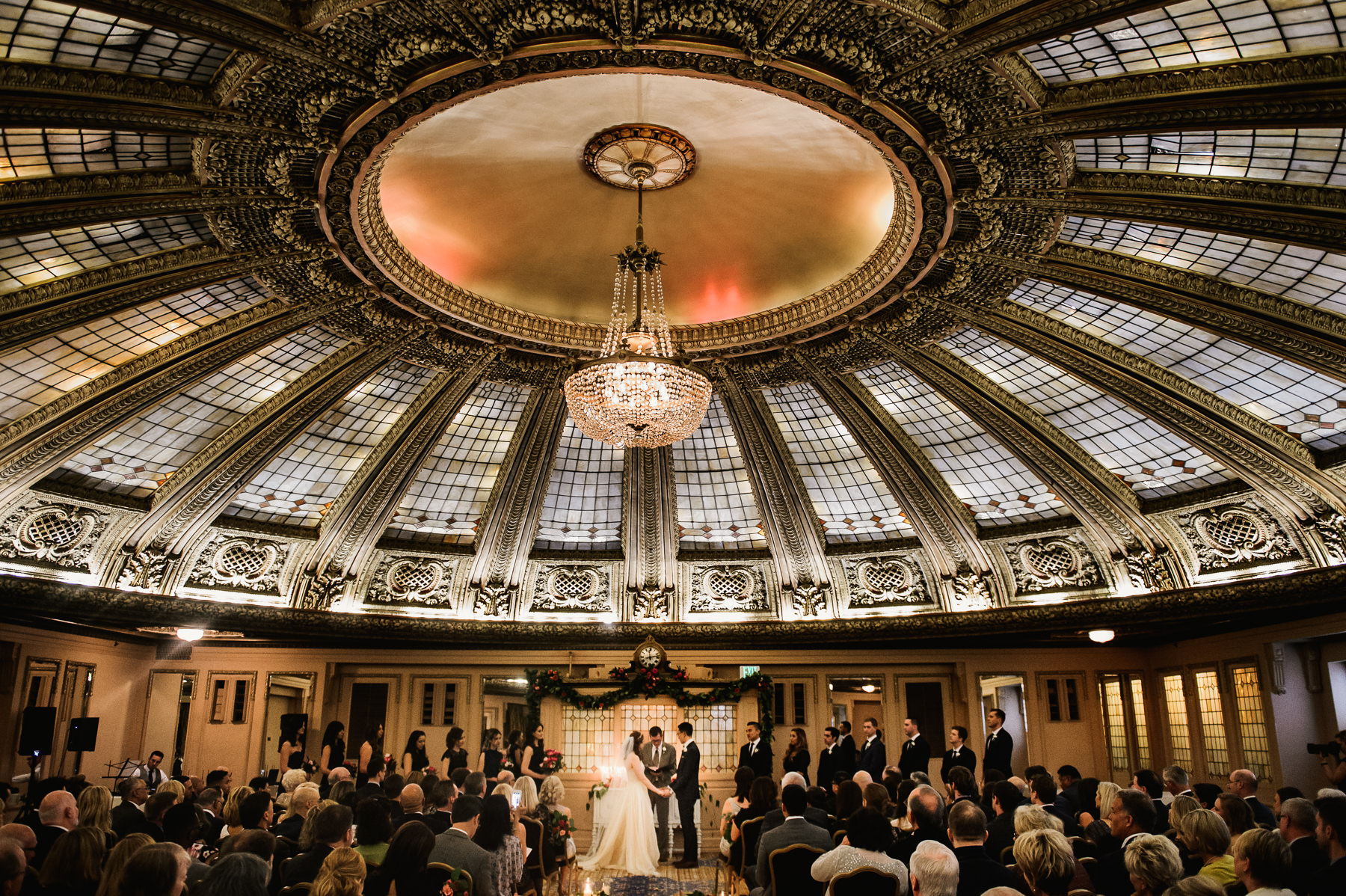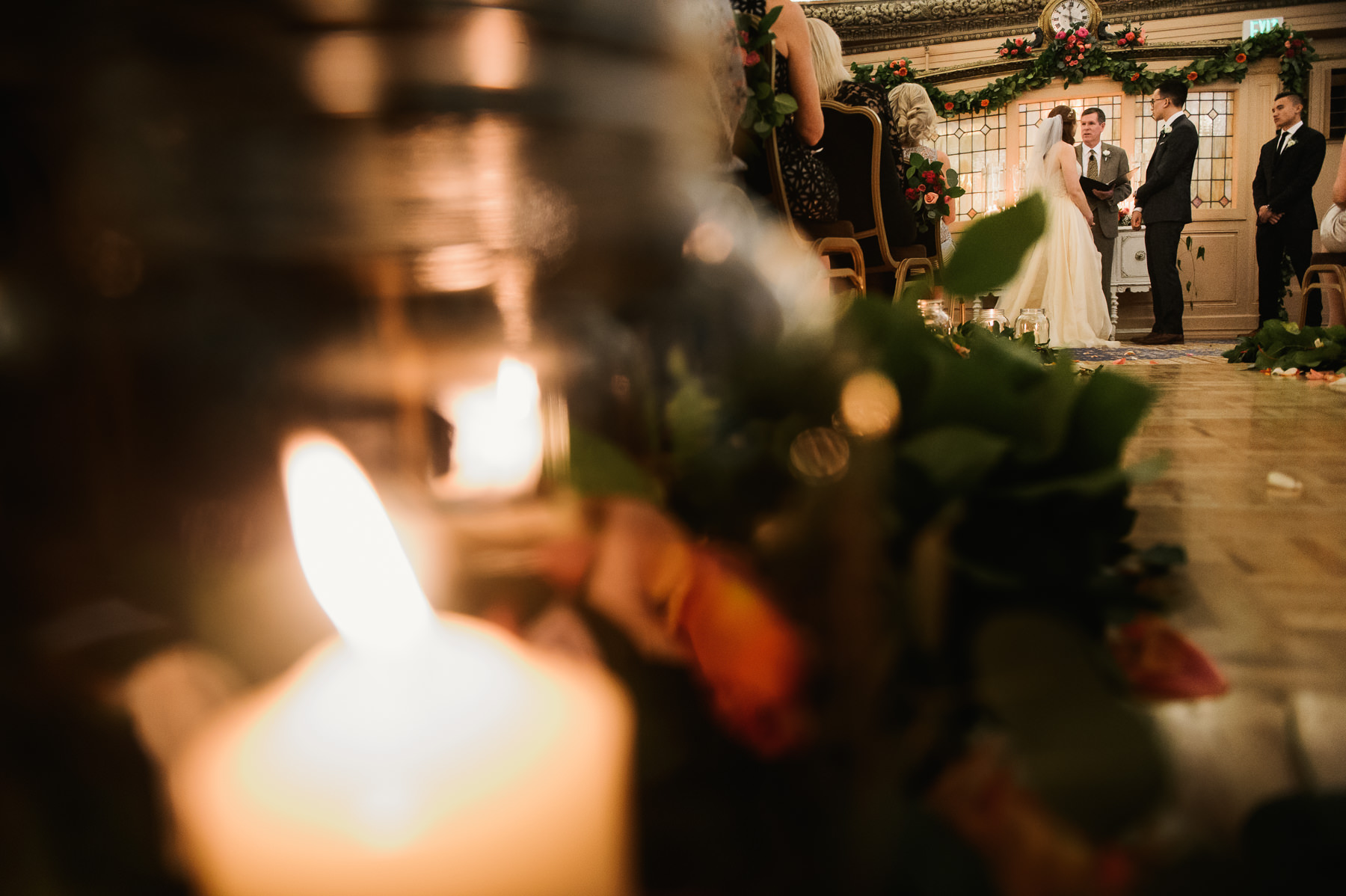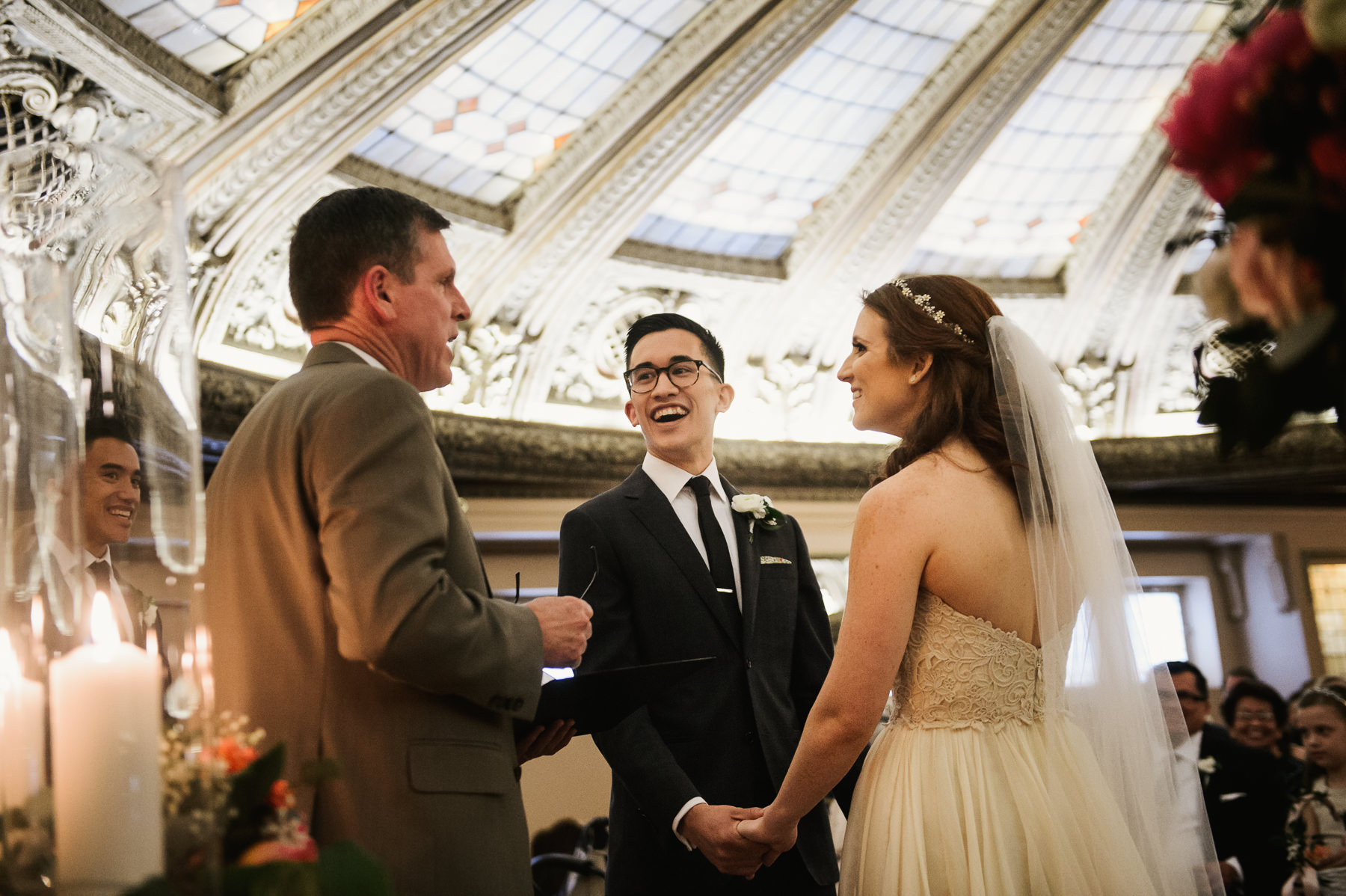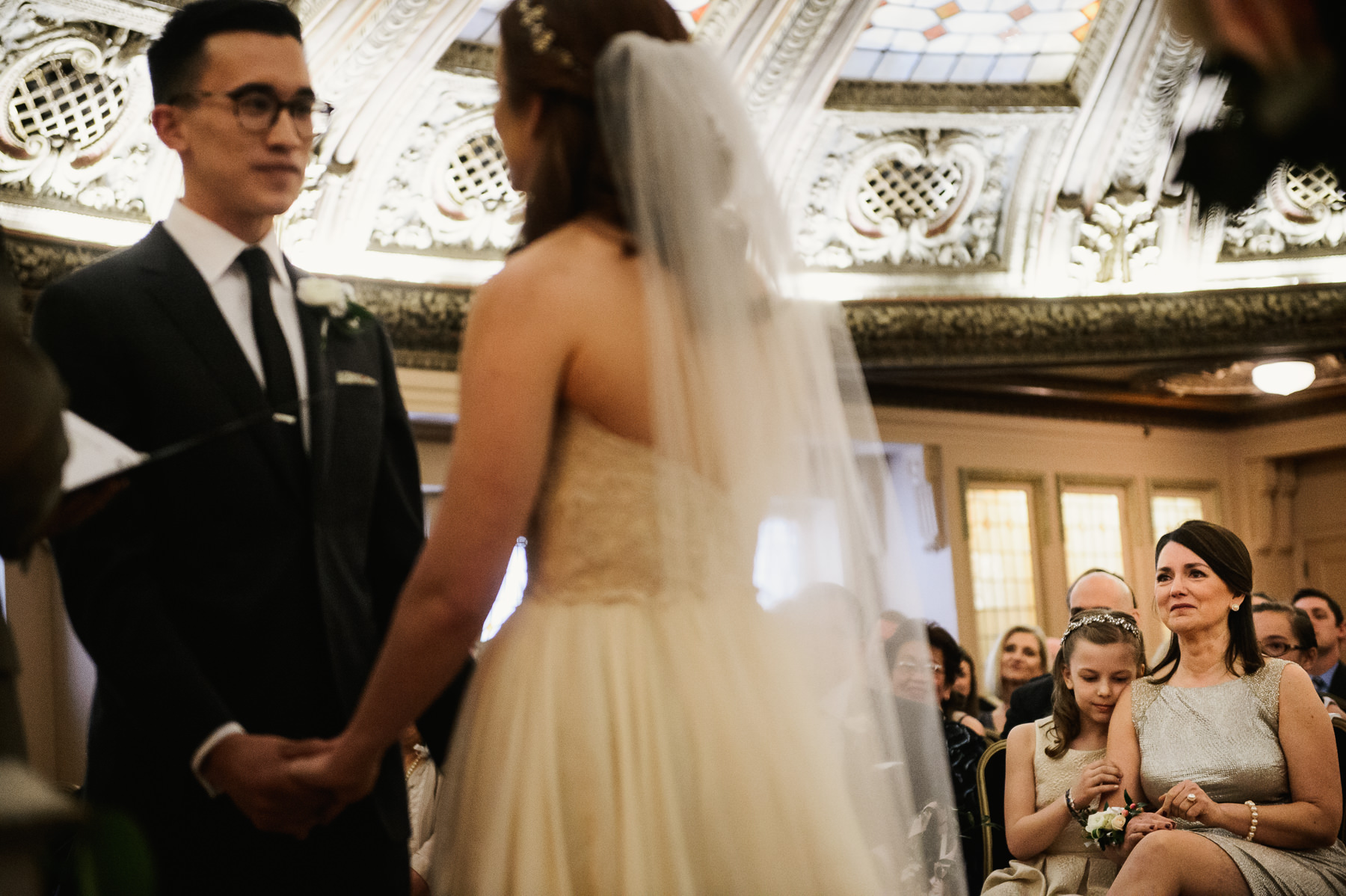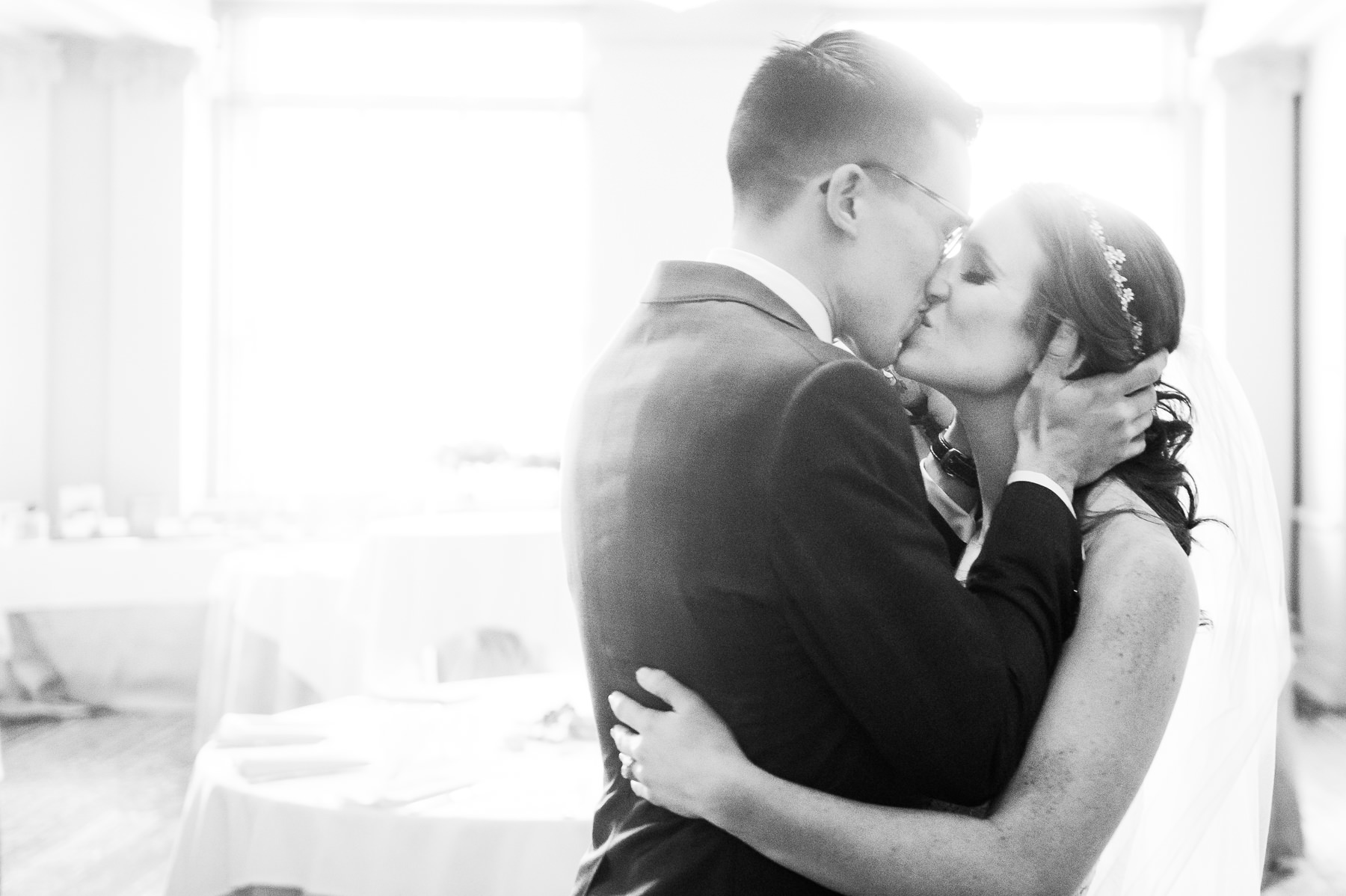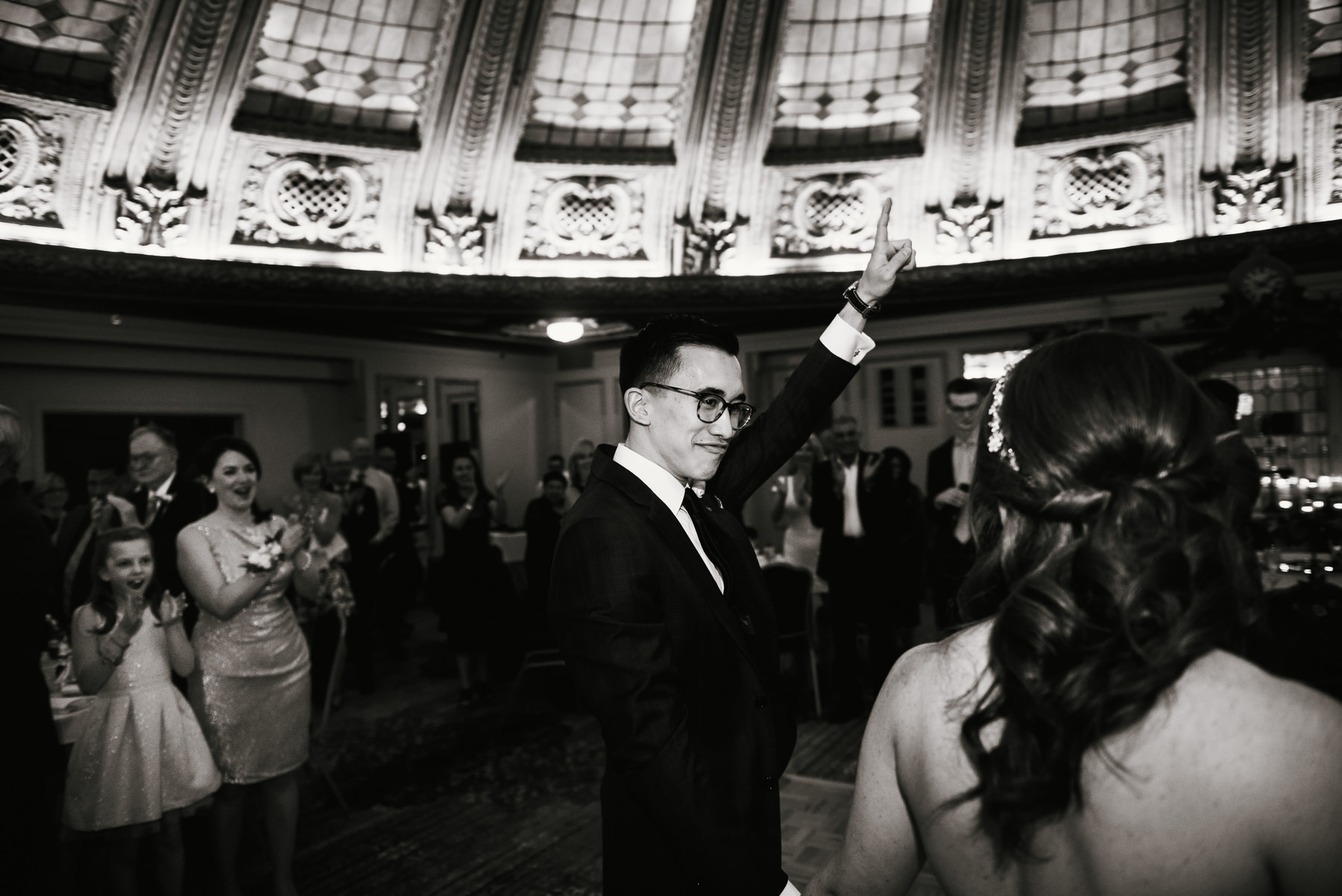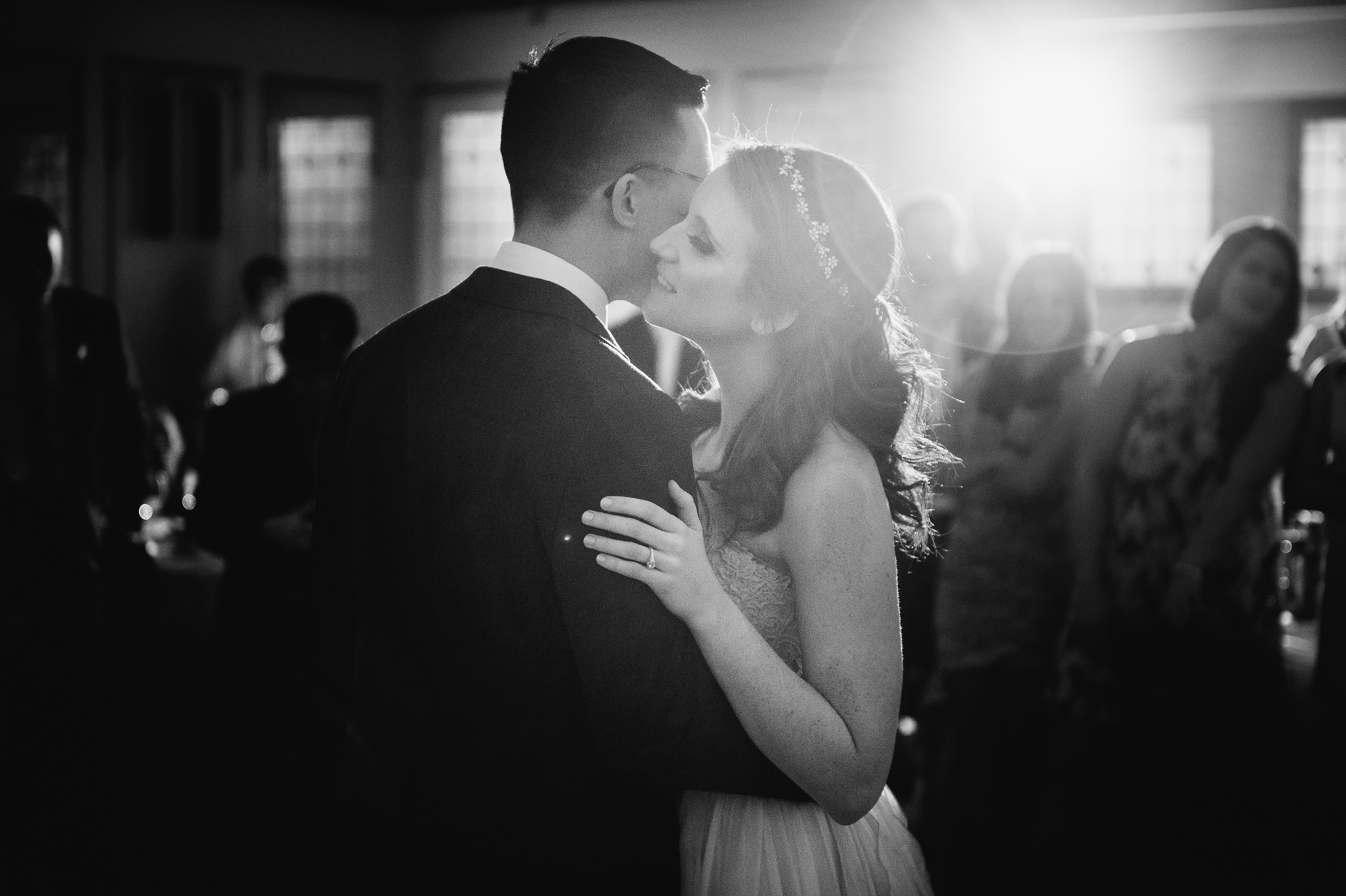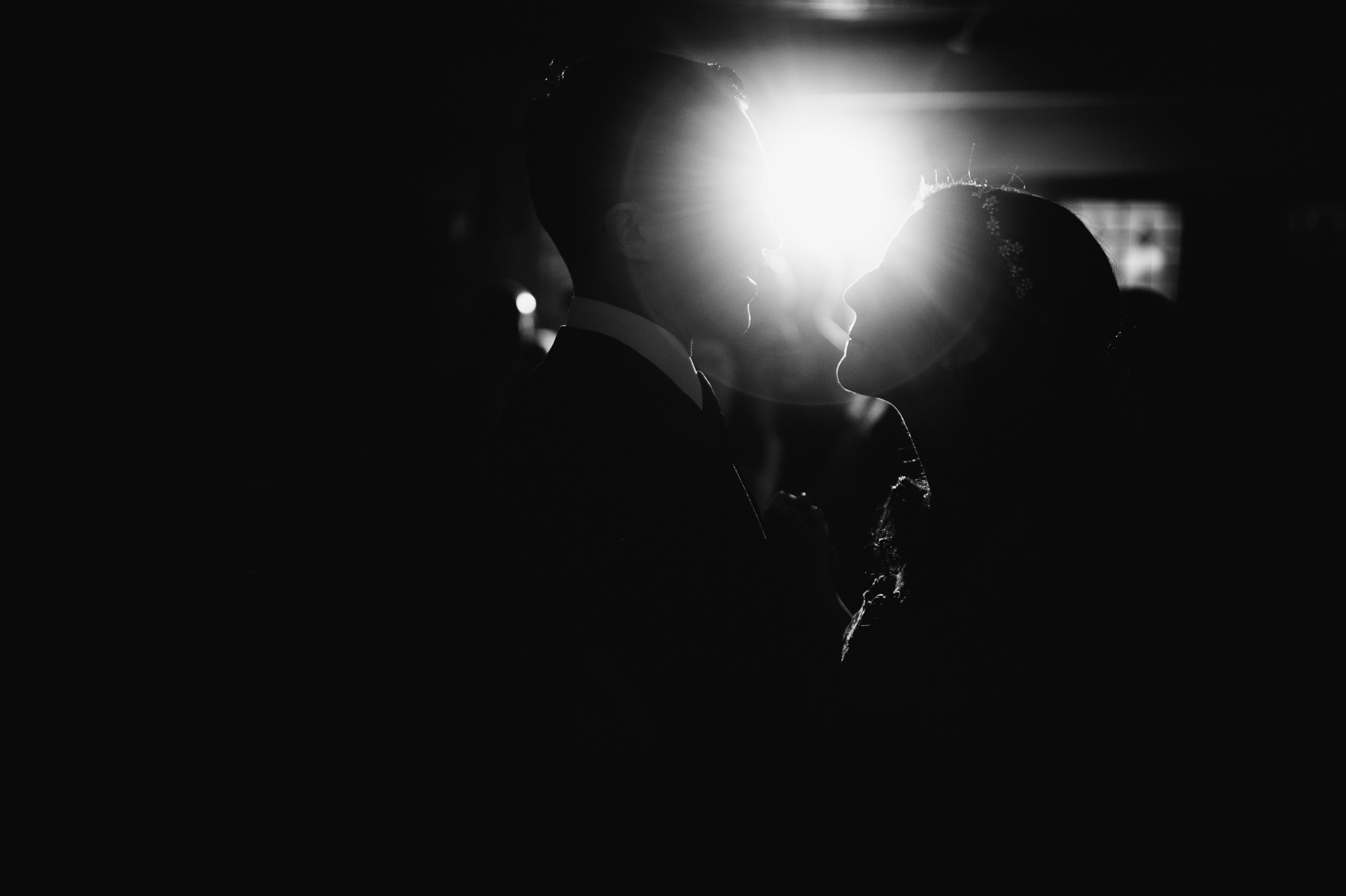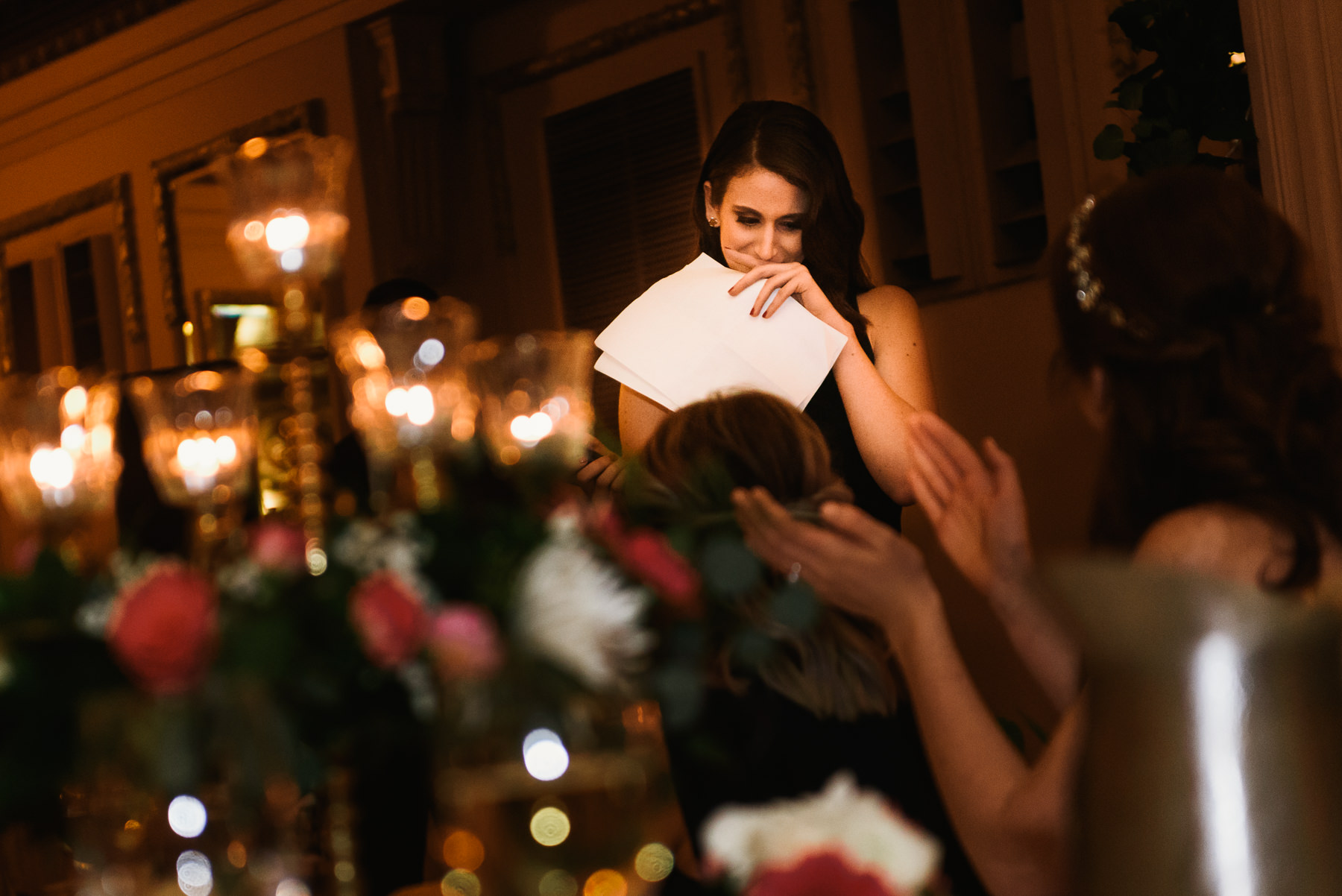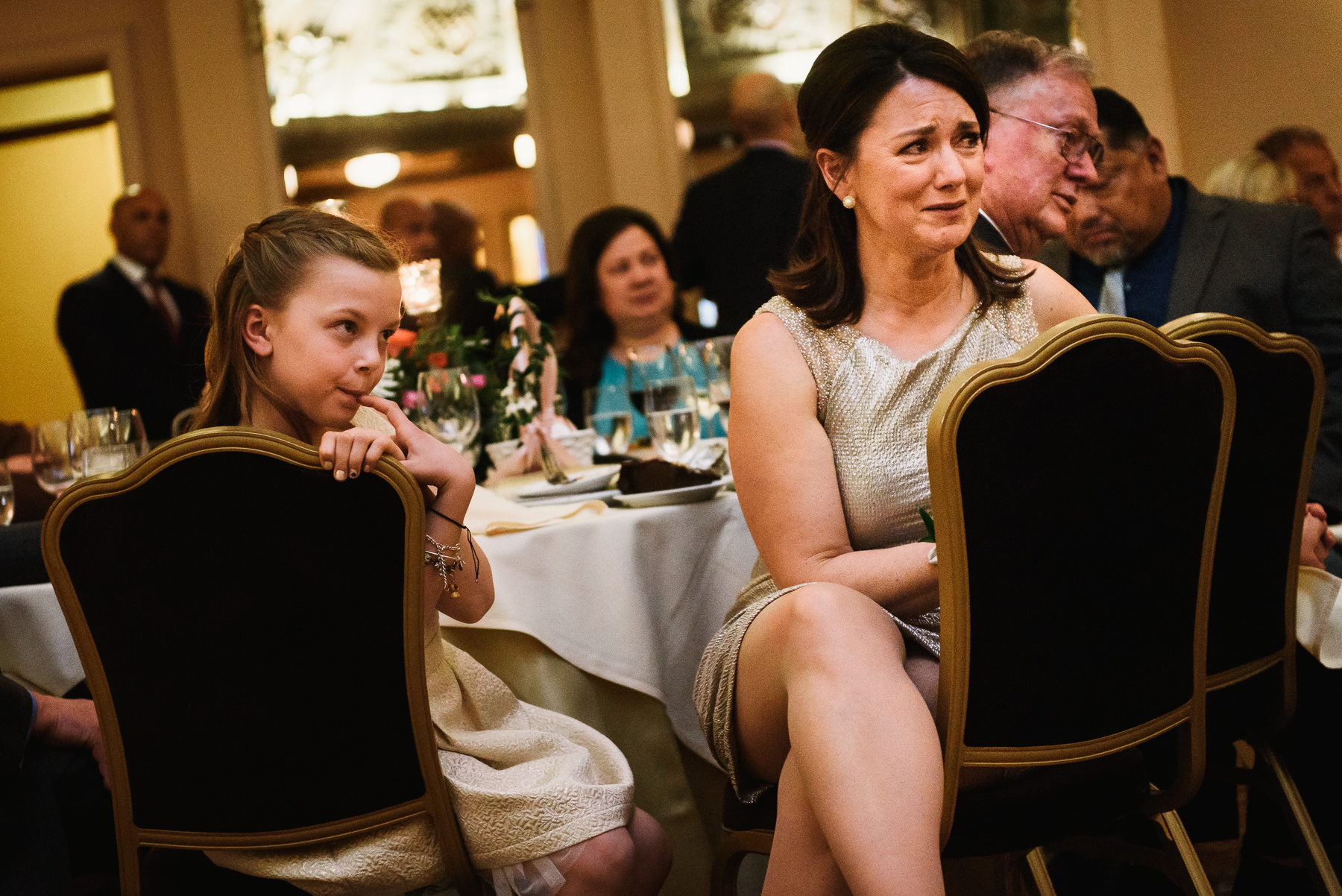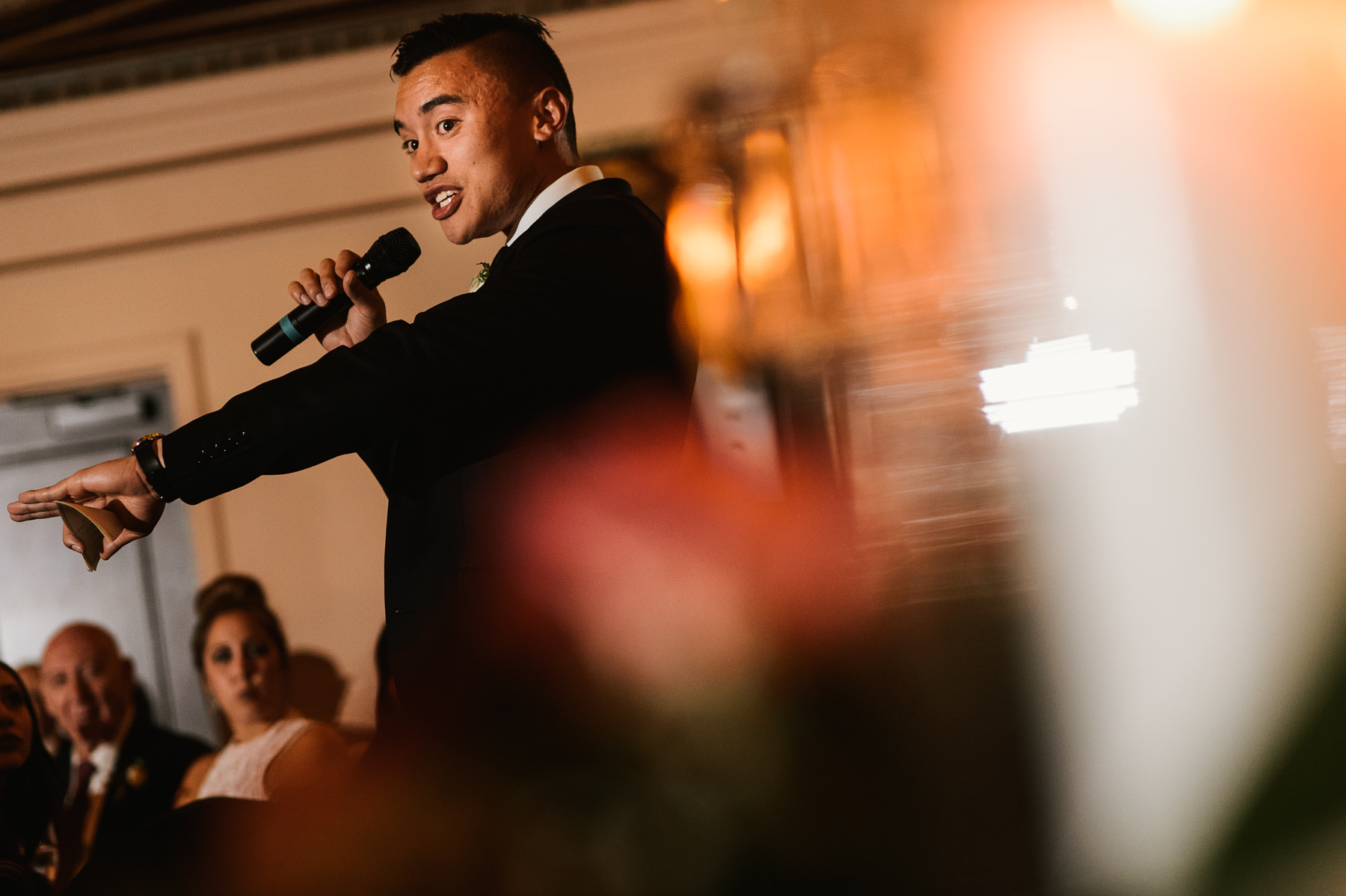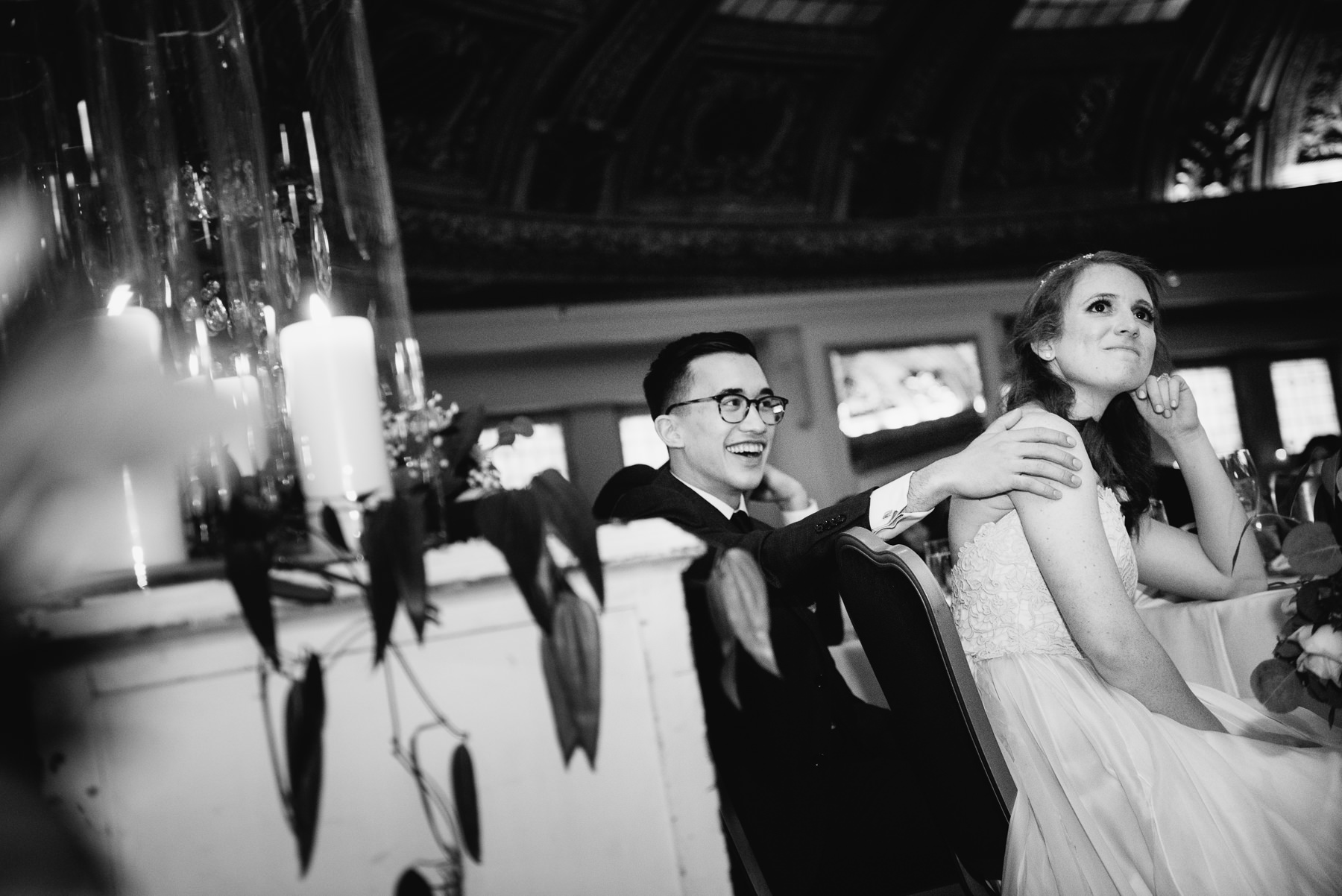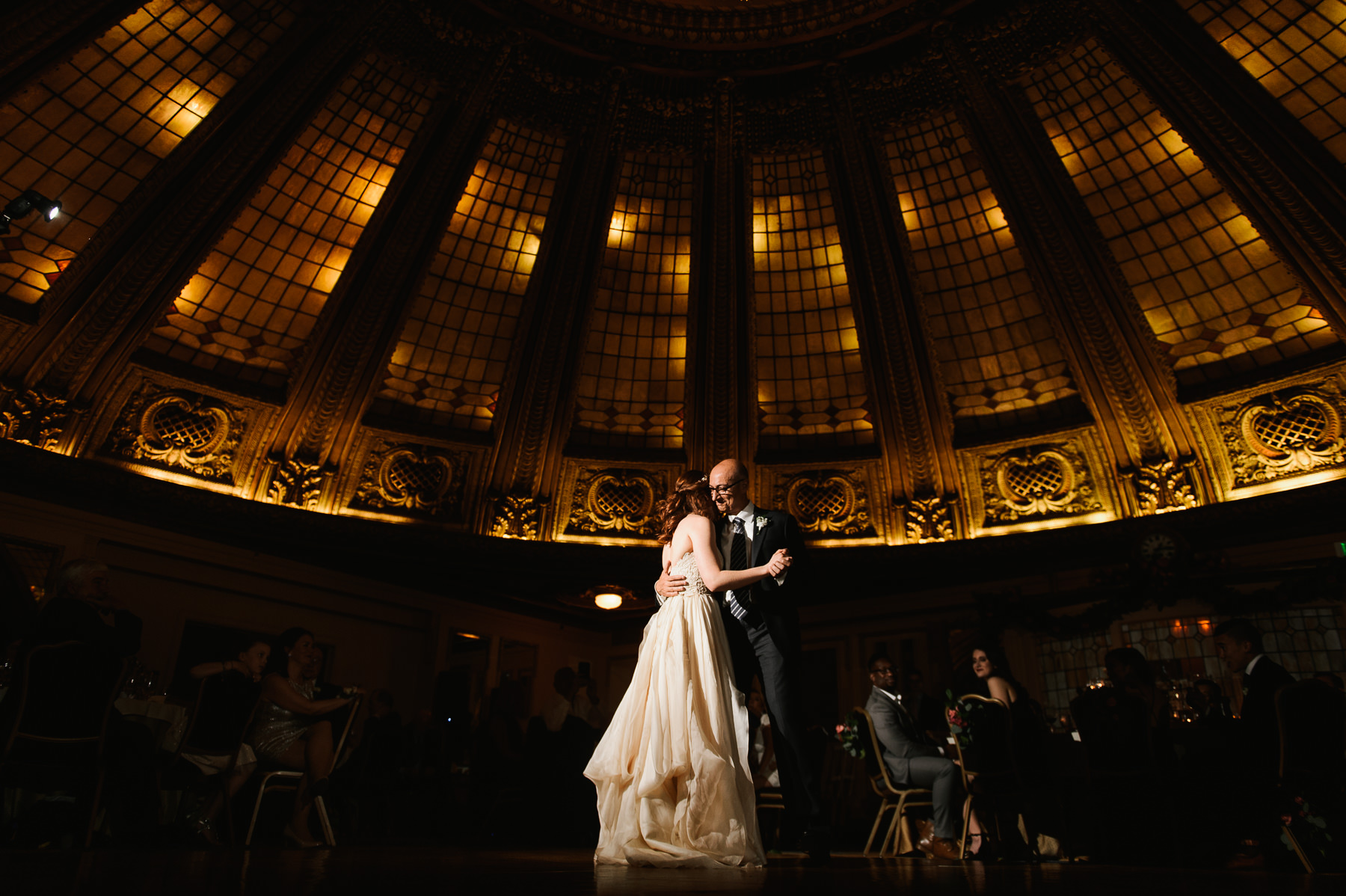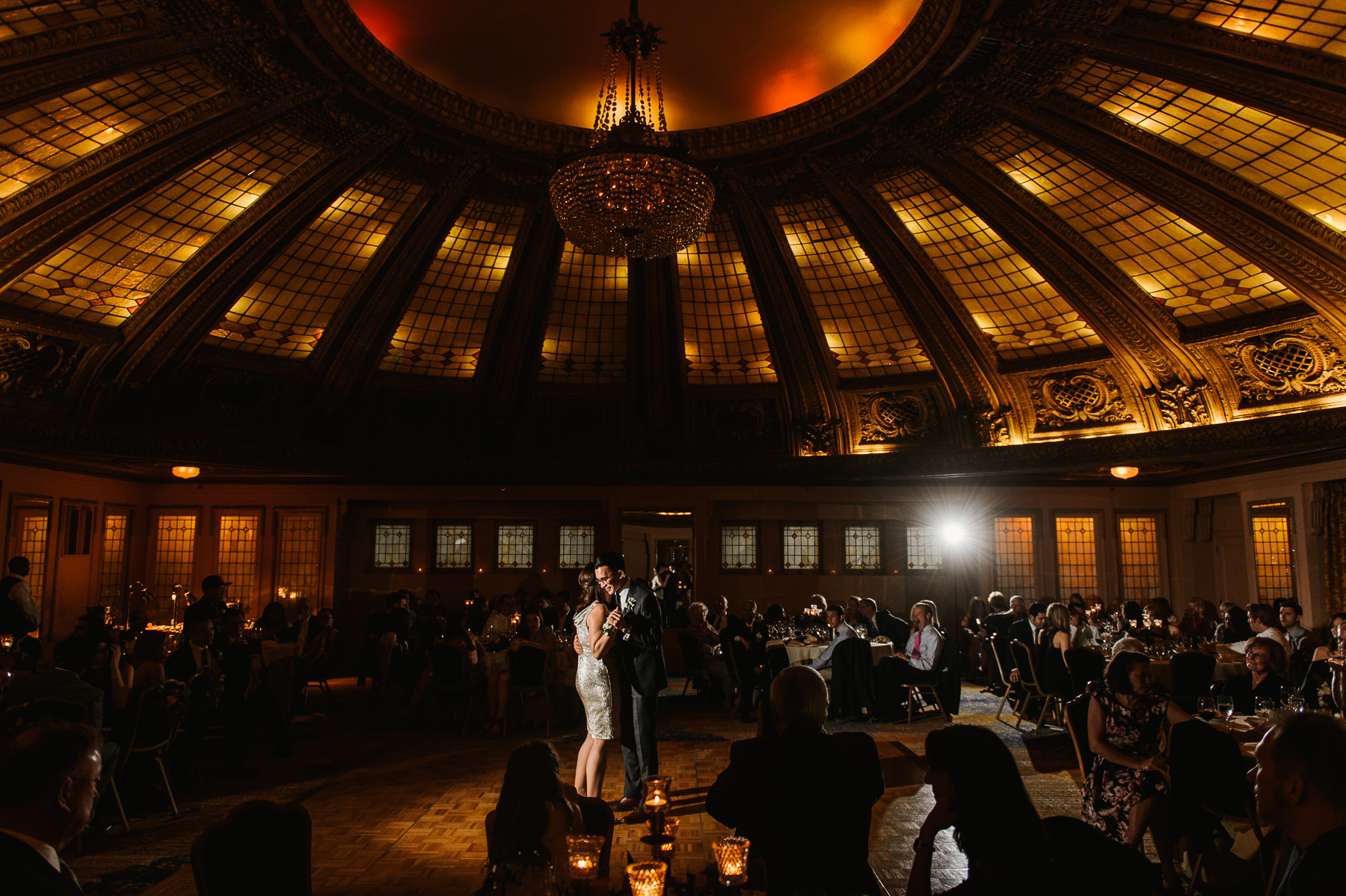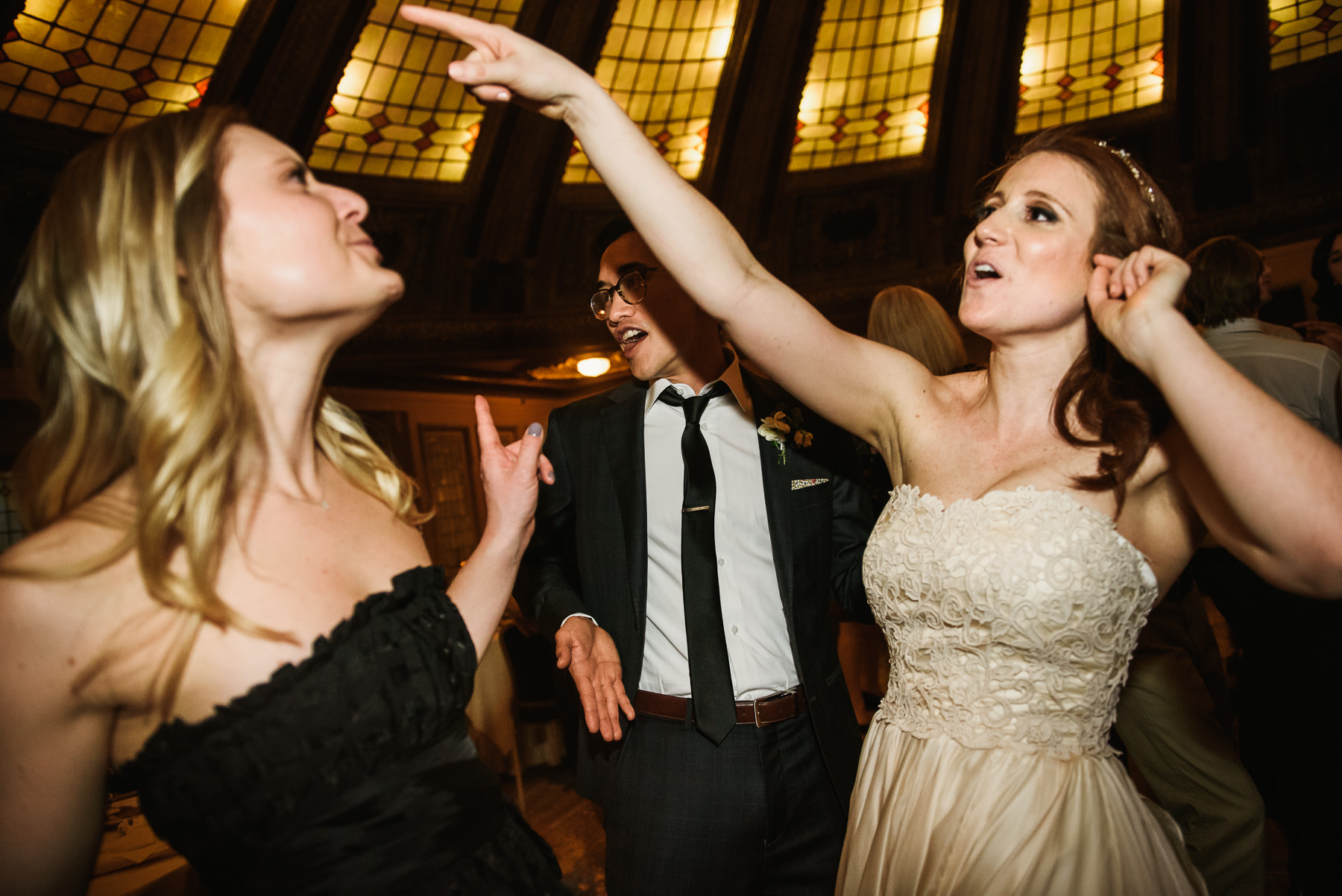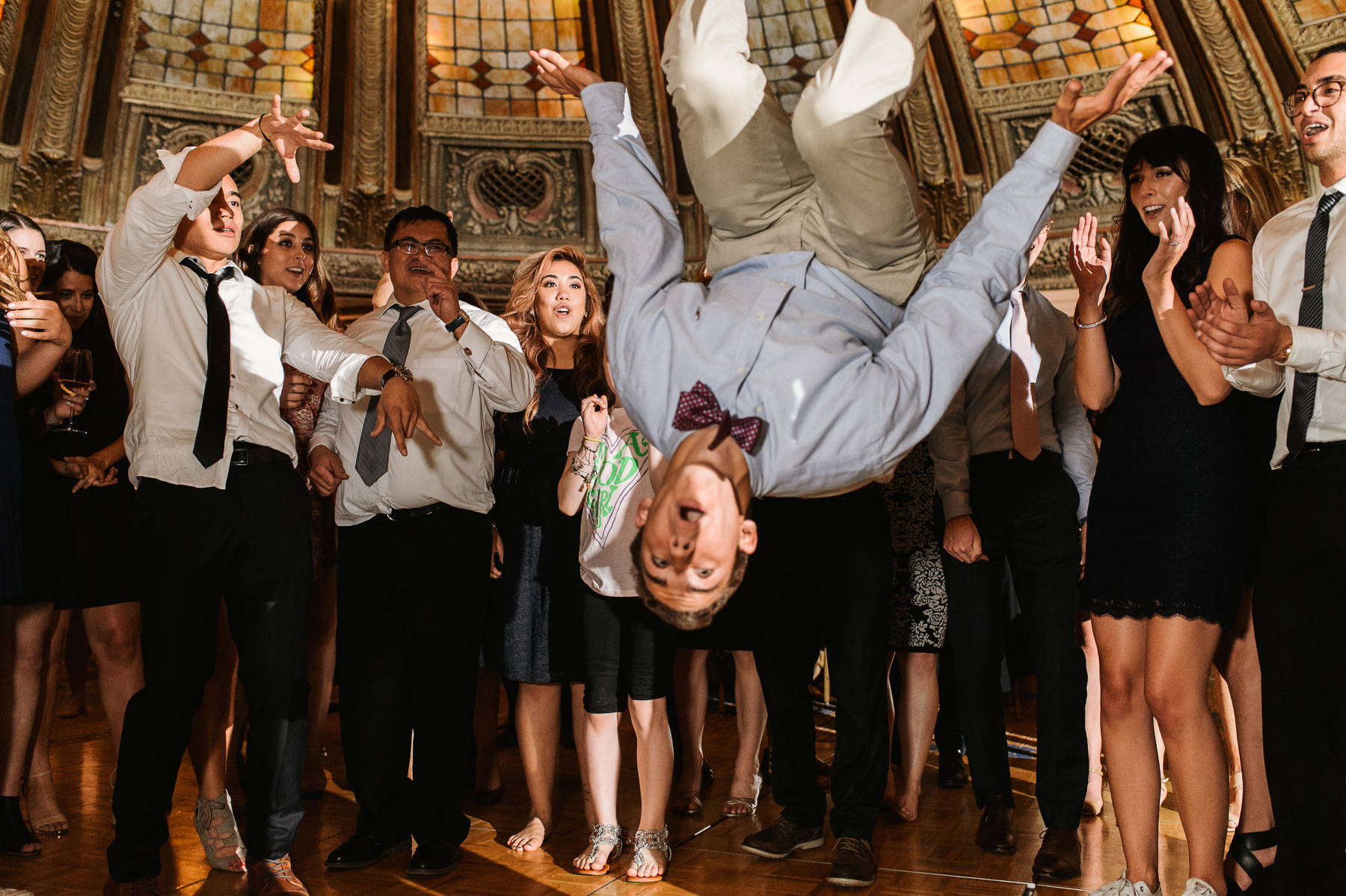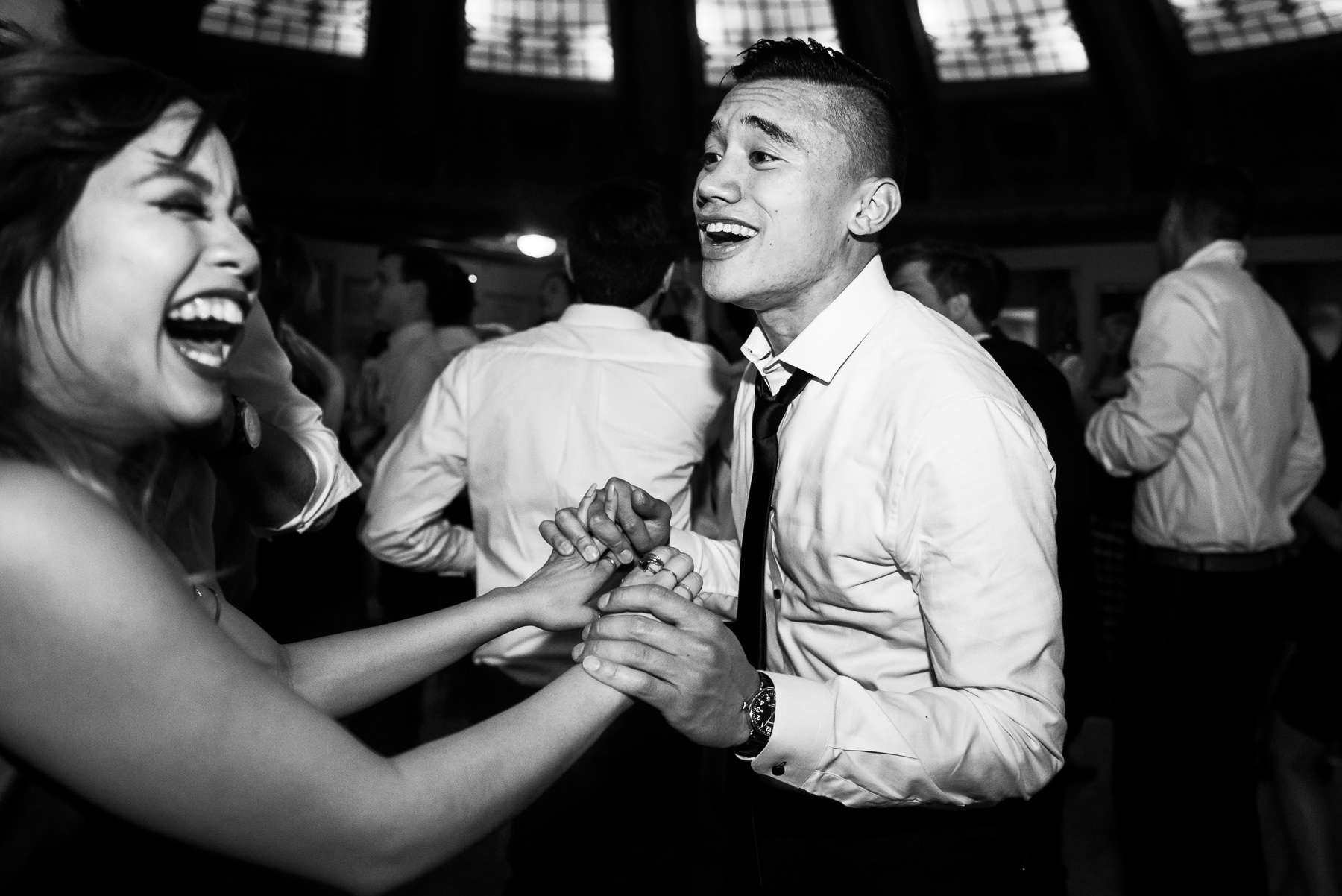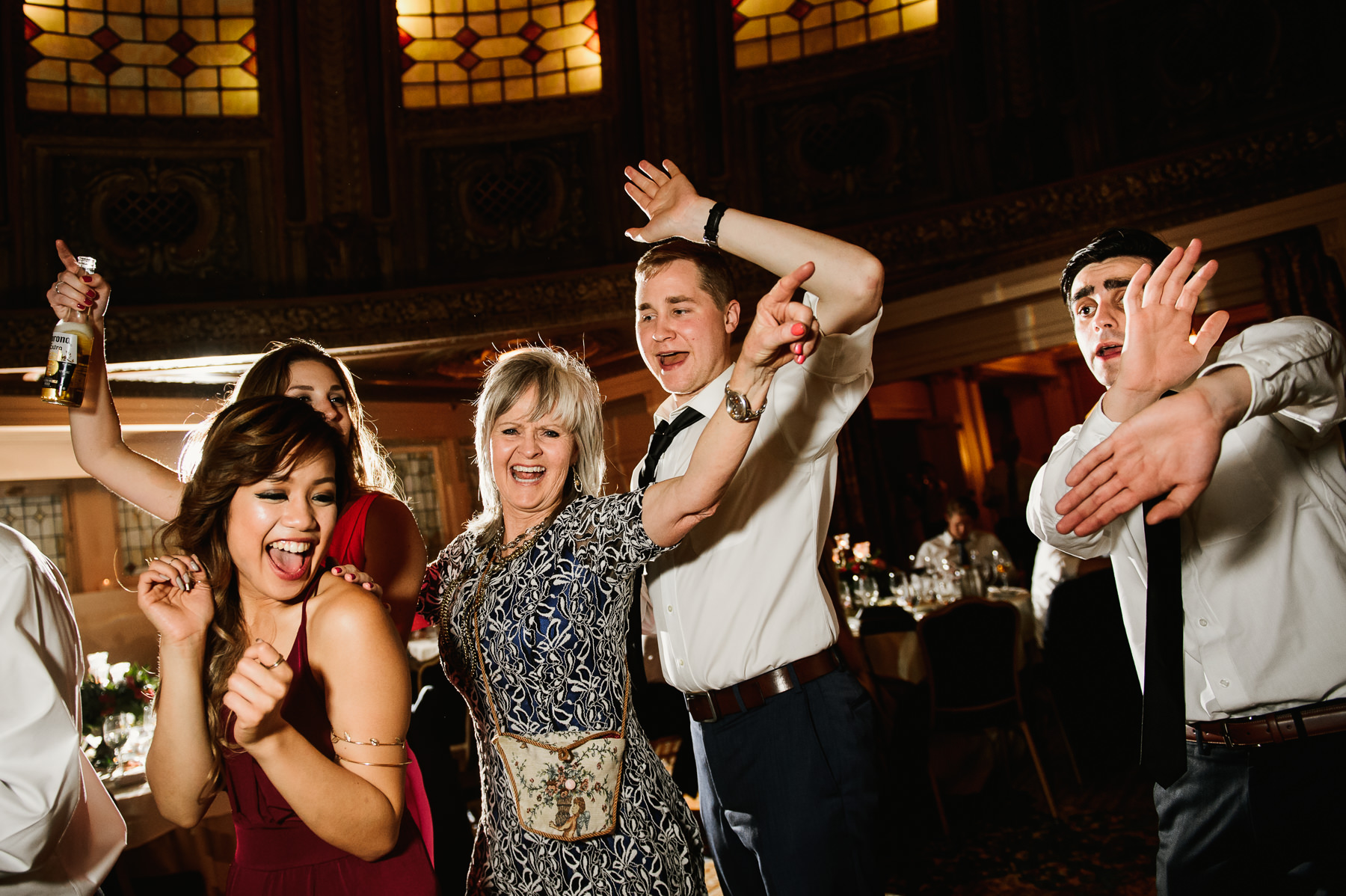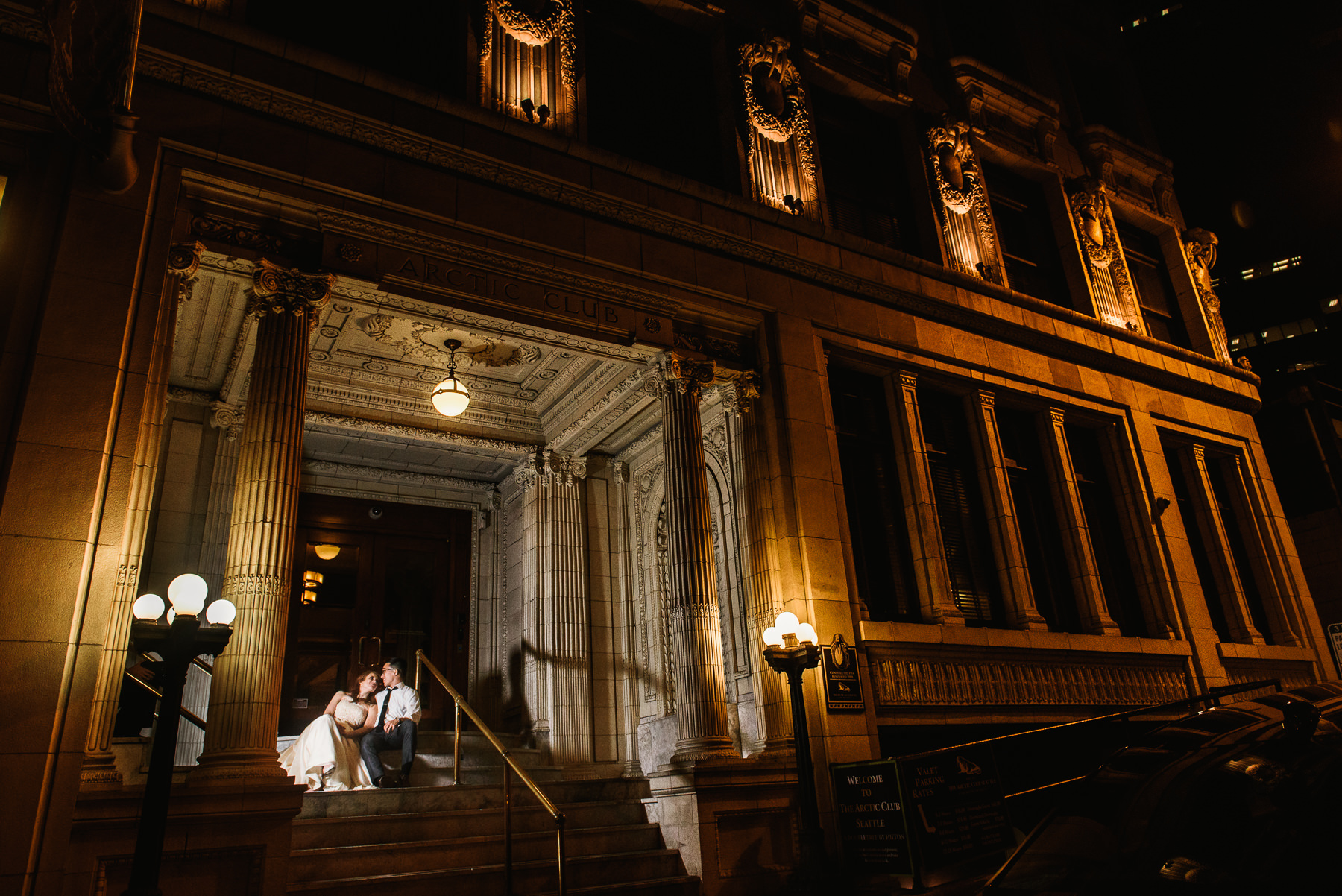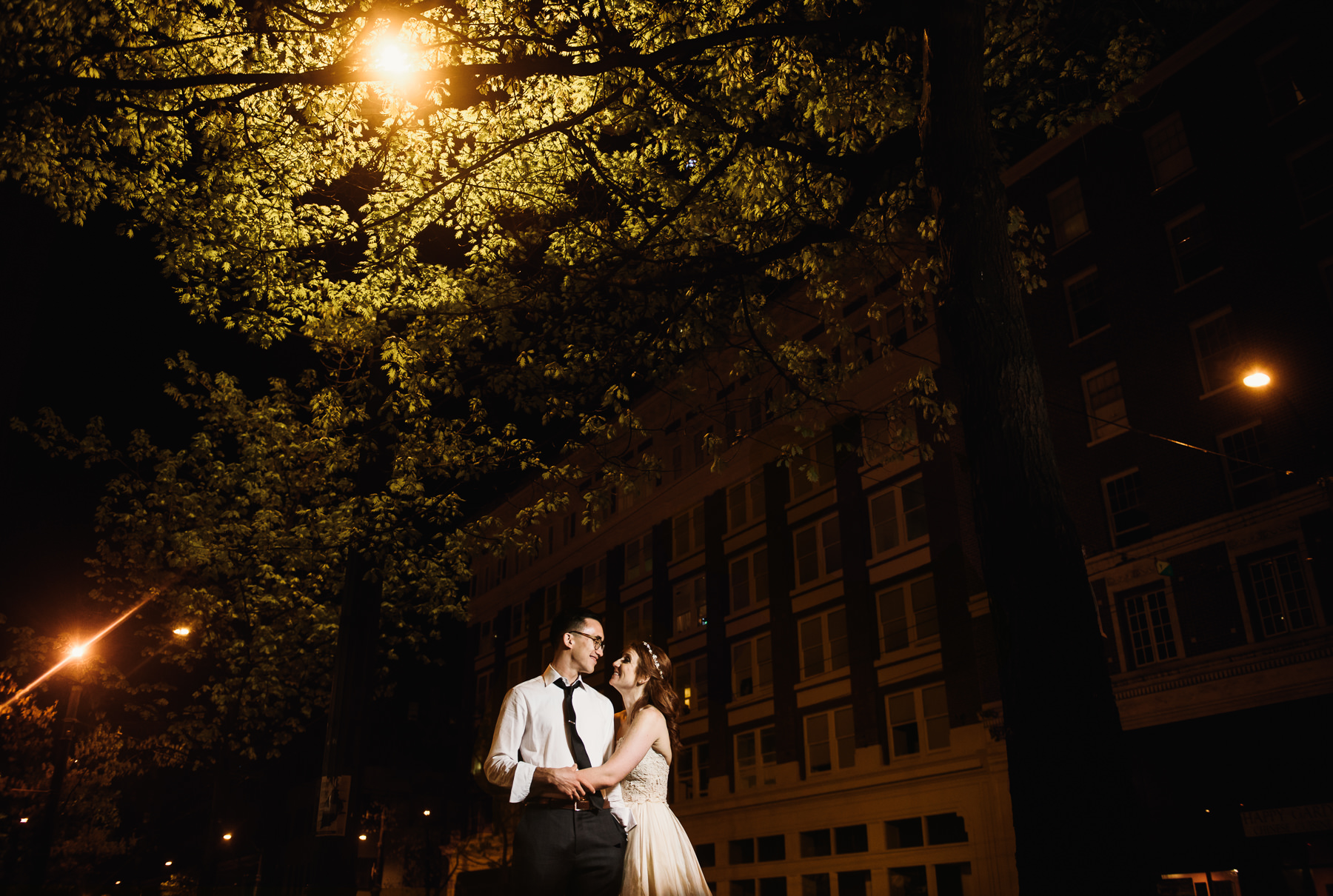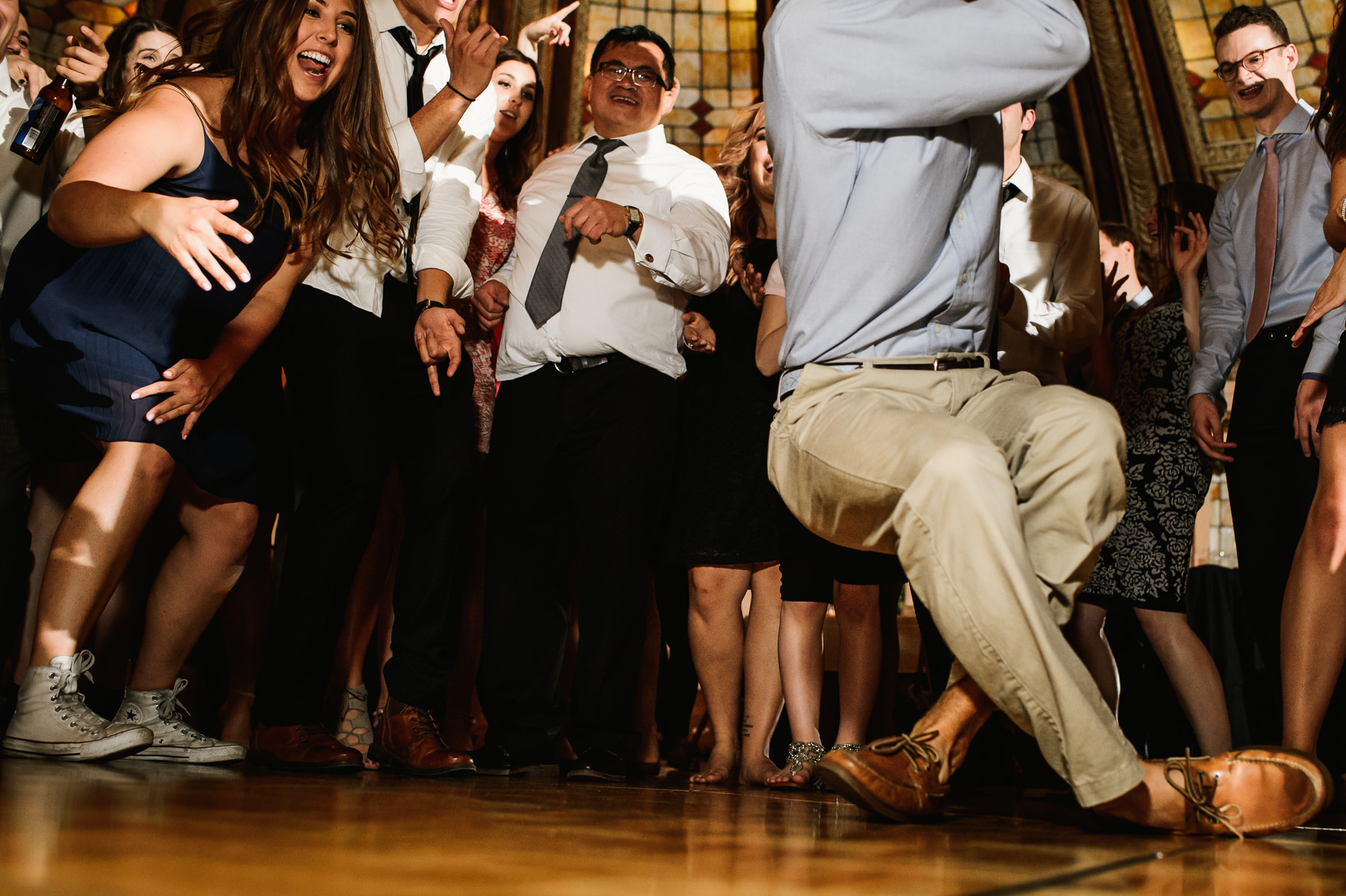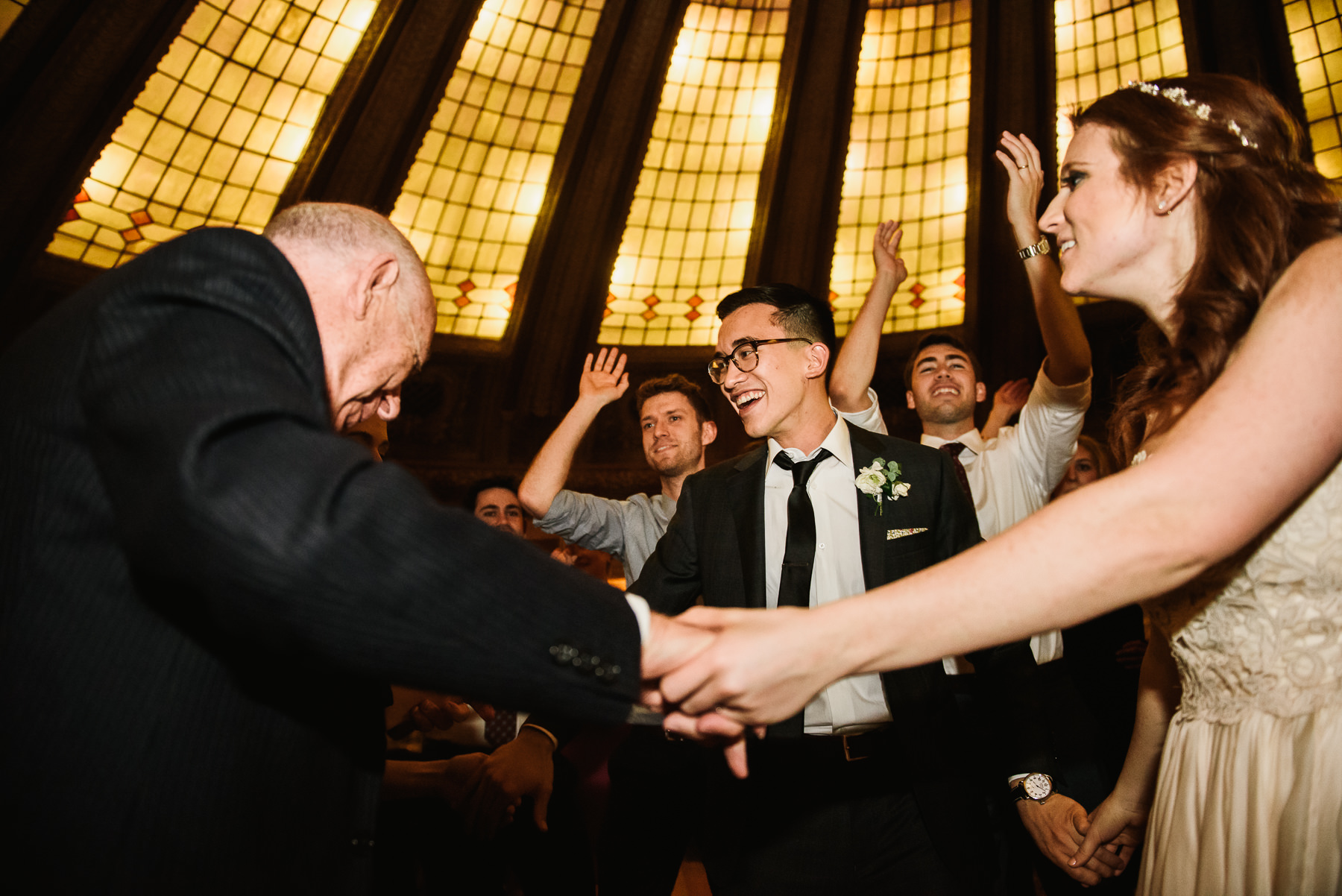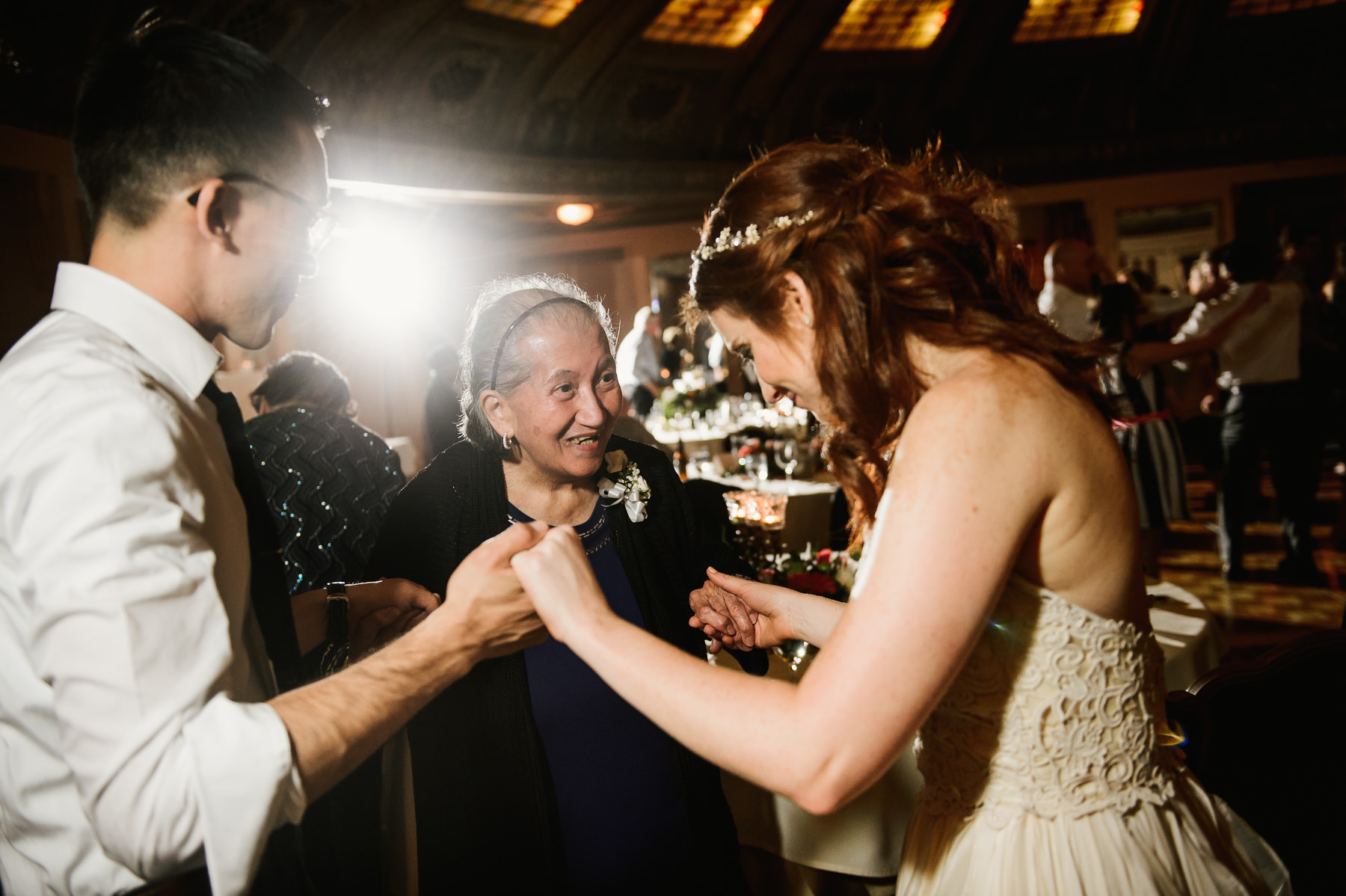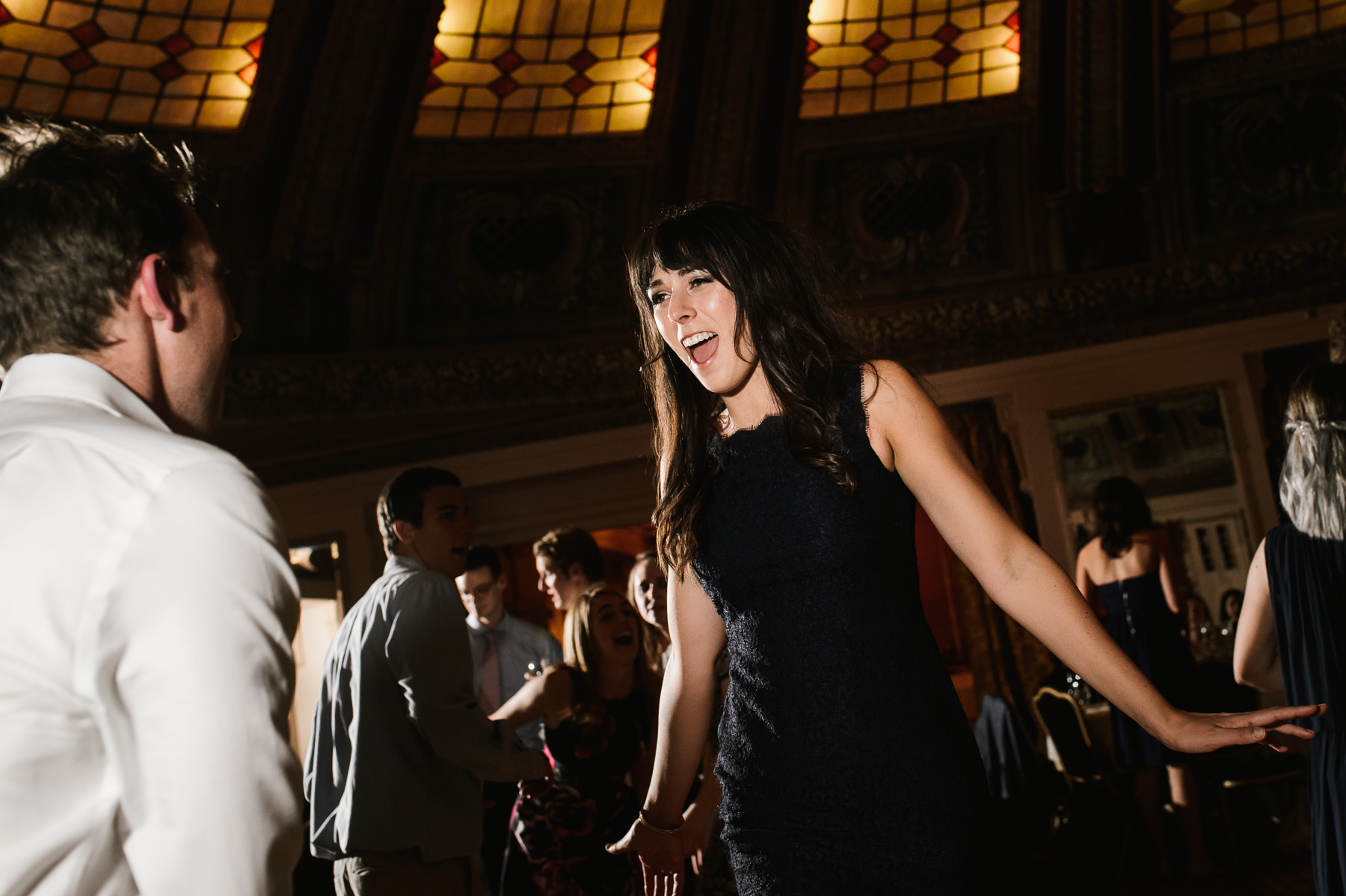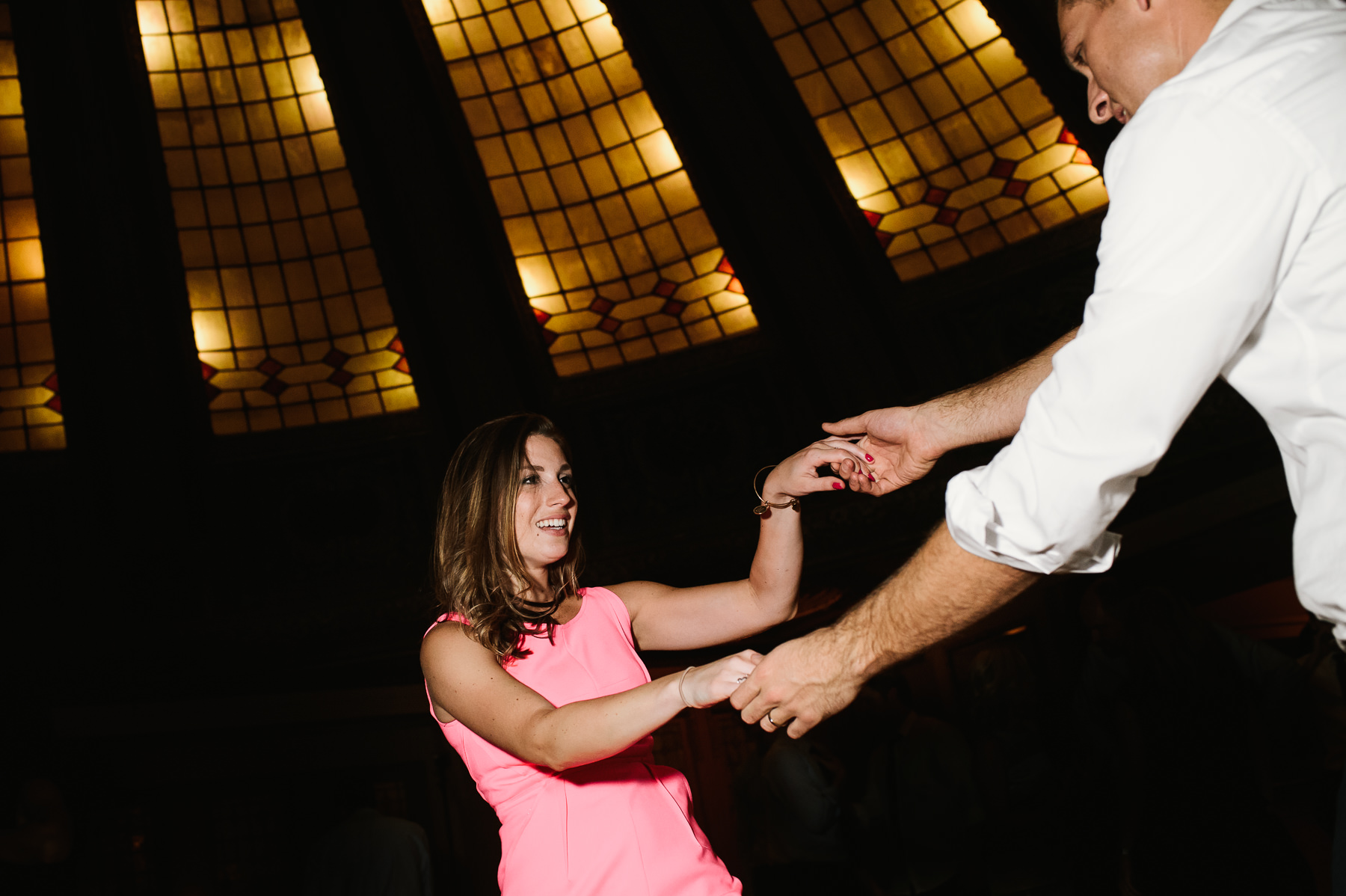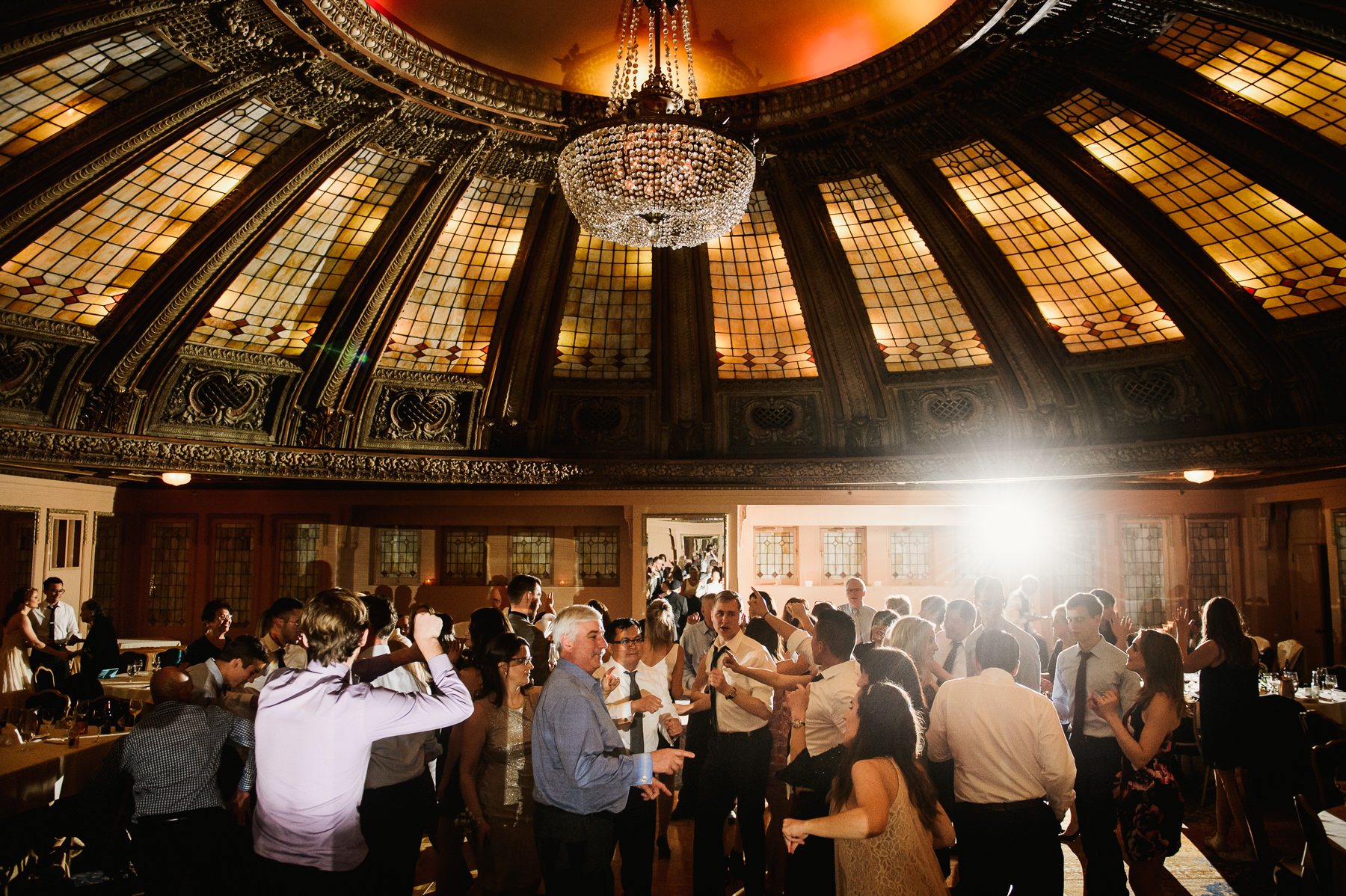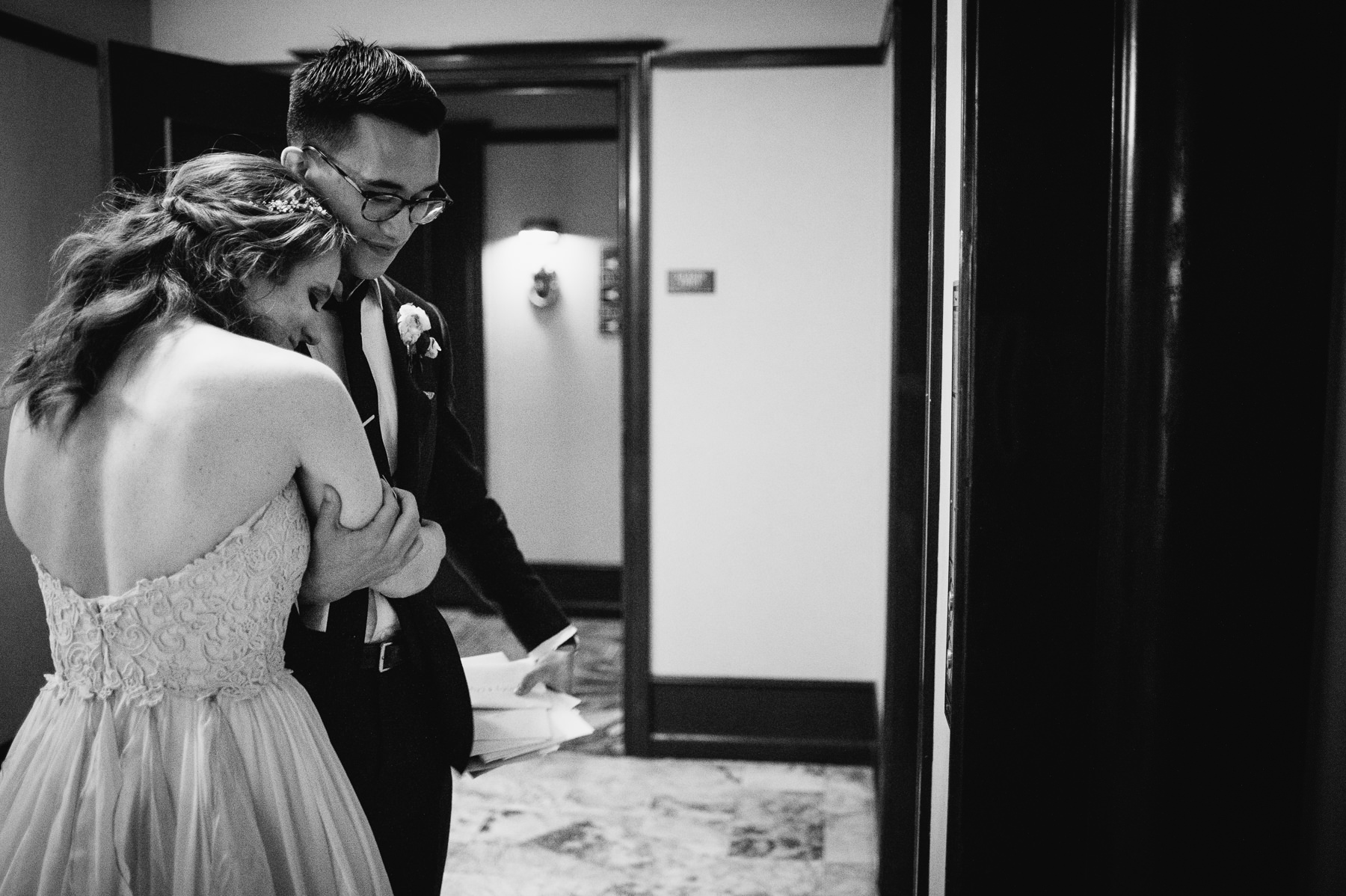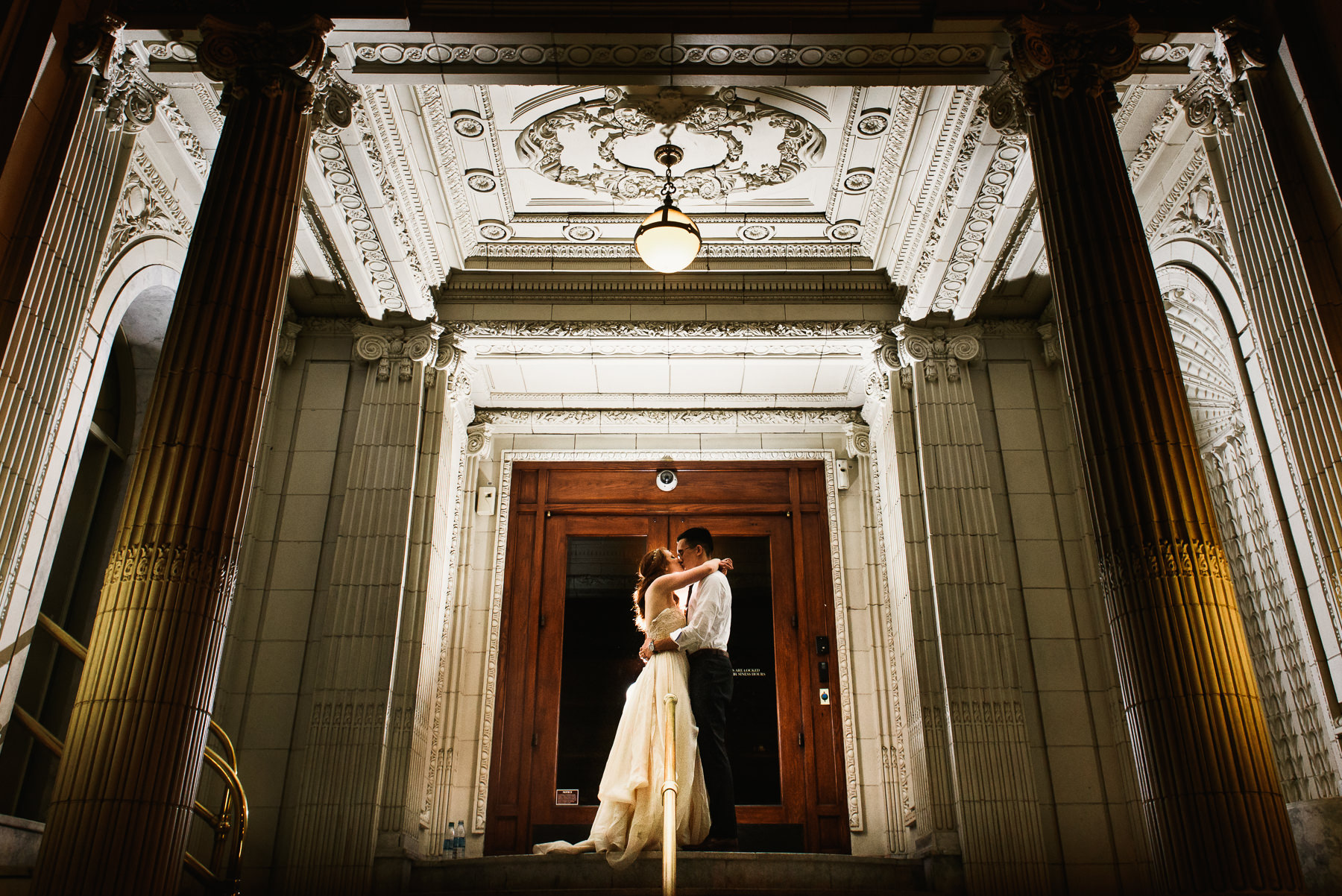 All Photos by Seattle and Destination Wedding Photographer Logan Westom