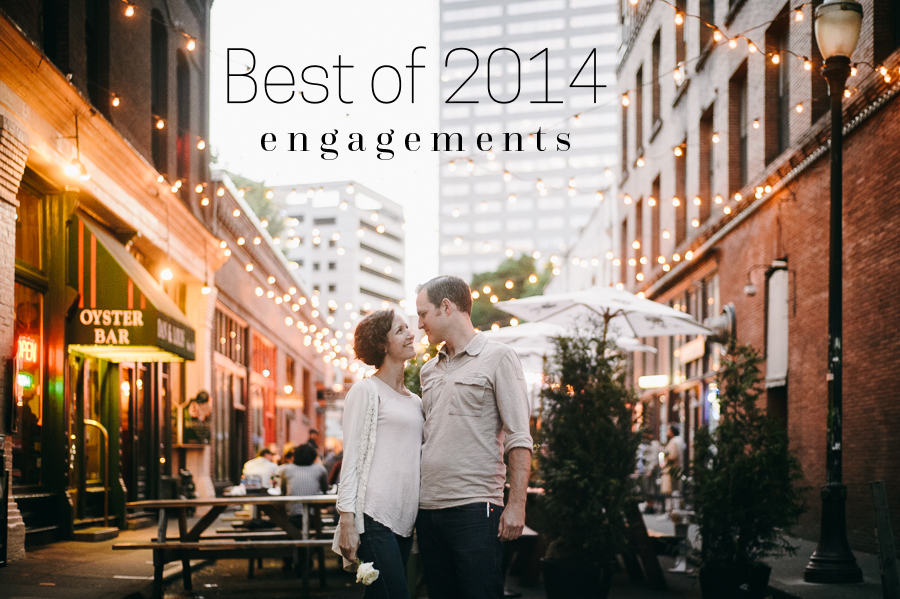 2014 was a such an incredible year for creating photos that will last a lifetime! I was fortunate enough to be able to meet a lot of wonderful people, enter their lives, and take some photos. Engagement sessions are the first chance I get to spend a significant amount of time creating timeless photos for these people and it's always one of my favorite parts of working as a wedding photographer.
This year I photographed many engagement sessions all over the beautiful west coast. From as close as Green Lake Park in Seattle Washington to as far south as Palm Springs California. Other fun engagements in-between included photographing a well-traveled couple running though a freezing cold city fountain in Portland, documenting a couple along the mountains of the Cascades at Suncadia, and shooting photos in the Bavarian Village of Leavenworth Washington. Each unique location along with each unique couple made engagement sessions over the past year extremely diverse. Heres to photographing great couples and great locations in 2015!
Check out just a few of the many engagement photos I took this year!
All Photos by Seattle Wedding Photographer Logan Westom