Four months ago and 3,000 miles away from Seattle, Arlyn and Mark got married on the beach of Ft. Meyers, Florida in front of their immediate family. It was two of my favorite days. It was spent photographing the couple and their family in the warm tropical Florida weather. If you missed their wedding and festivities in Florida you can check out the link, here, to catch up on those photos. 
Flash forward 3 months to July, where Arlyn and Mark invited their close friends and family to celebrate their wedding with a beautiful gathering. Some of the family members that traveled to Florida joined in on the Seattle celebration as well. The reception was at the stunning Center for Urban Horticulture in the U District. Guests arrived and were greeted  by Arlyn and Mark who were wearing the same suit and dress they exchanged vows in a few months prior. Pictures from the wedding were on display during the cocktail hour for guests to enjoy. 
The dinner was in a large open field under the shade of trees. Everyone enjoyed food from a local food truck and  some family members gave toasts to the wedded couple. The sun was absolutely beautiful during dinner and into the toasts. It peaked right below the horizon as guests finished with dinner.
The party got started as dinner ended. Everyone moved to the main part of the Center for Urban Horticulture's atrium.  Arlyn and Mark cut the cake, played the shoe game, and took turns with guests in the photo booth. After Changing into her dancing dress, Arlyn joined Mark in dancing the night away with their guests. A glass ceiling over the dance floor that exposed views to the stars above – now that is a pretty unique experience. Adding even more, dazzle to the evening, the night ended with a sparkler send off. It was a blast getting to cover both the destination wedding and the Seattle celebration – I'm so happy to share the photos with you!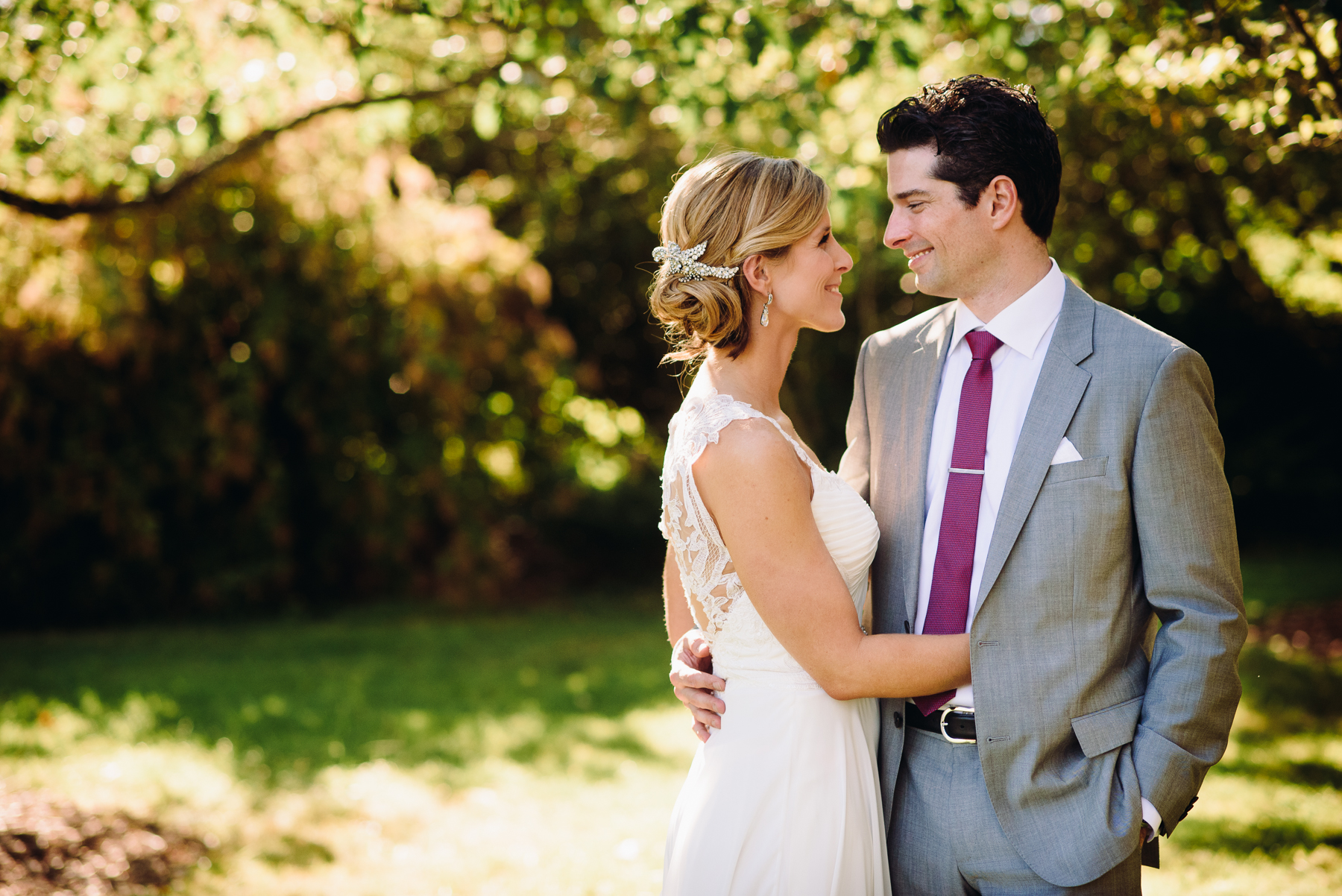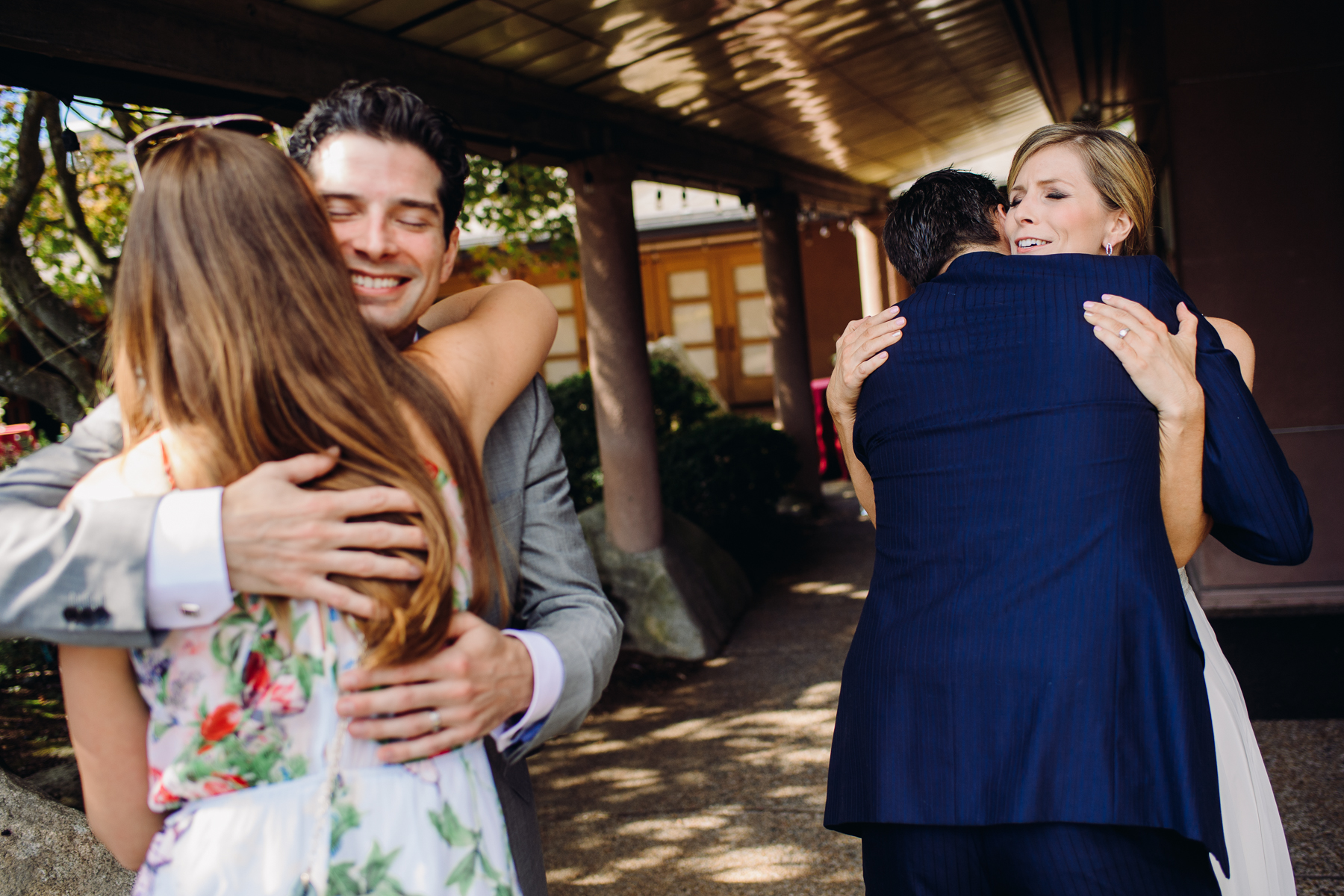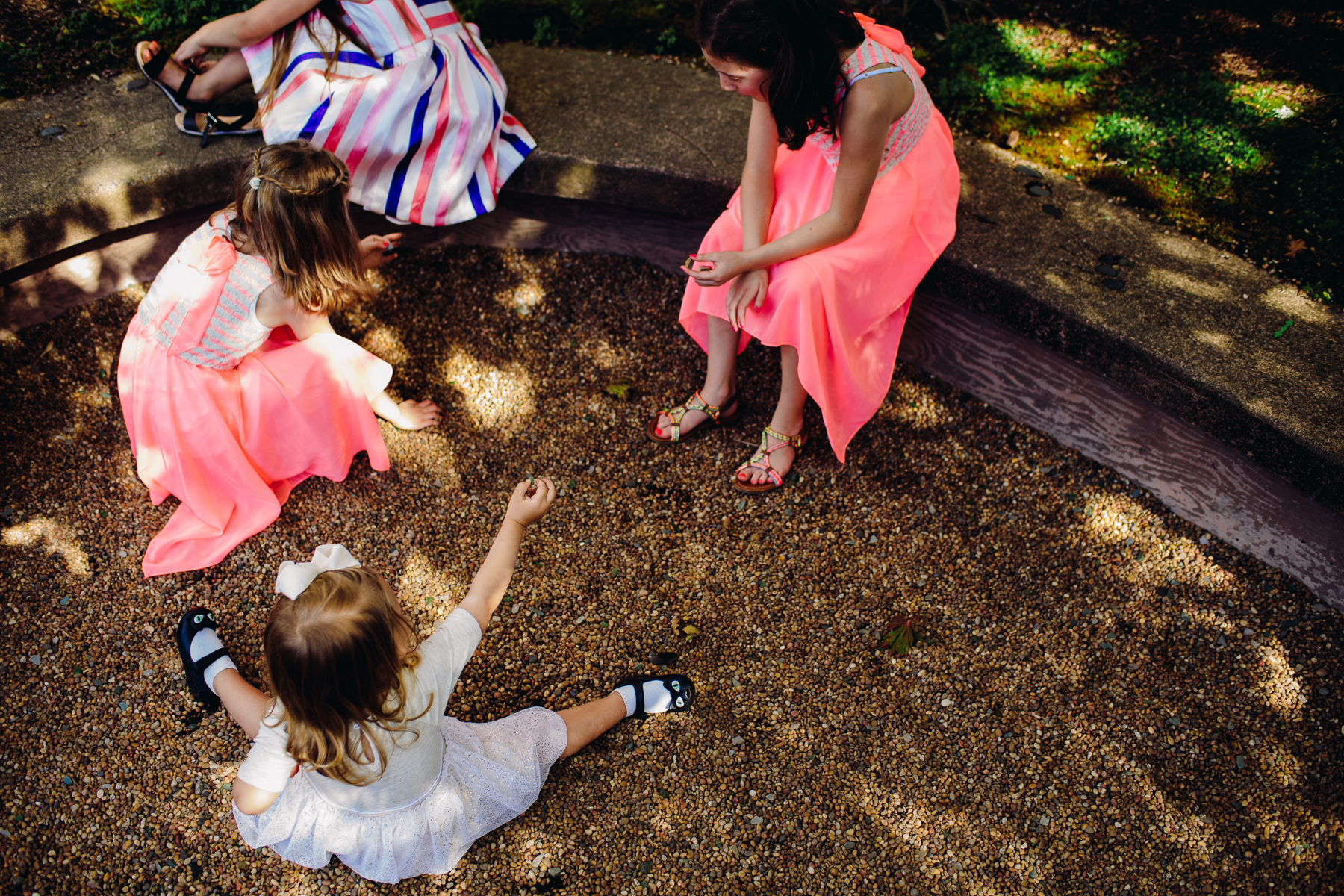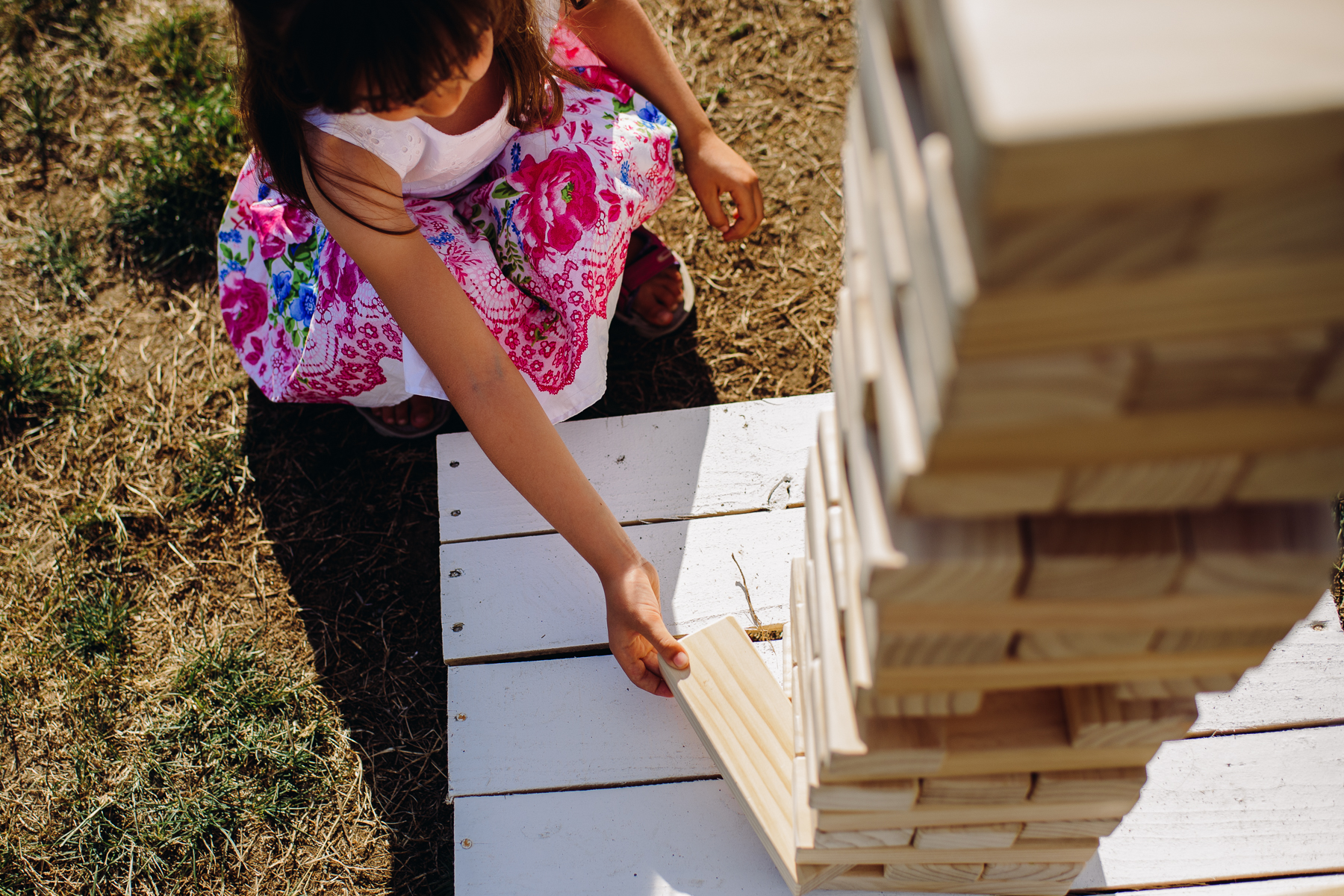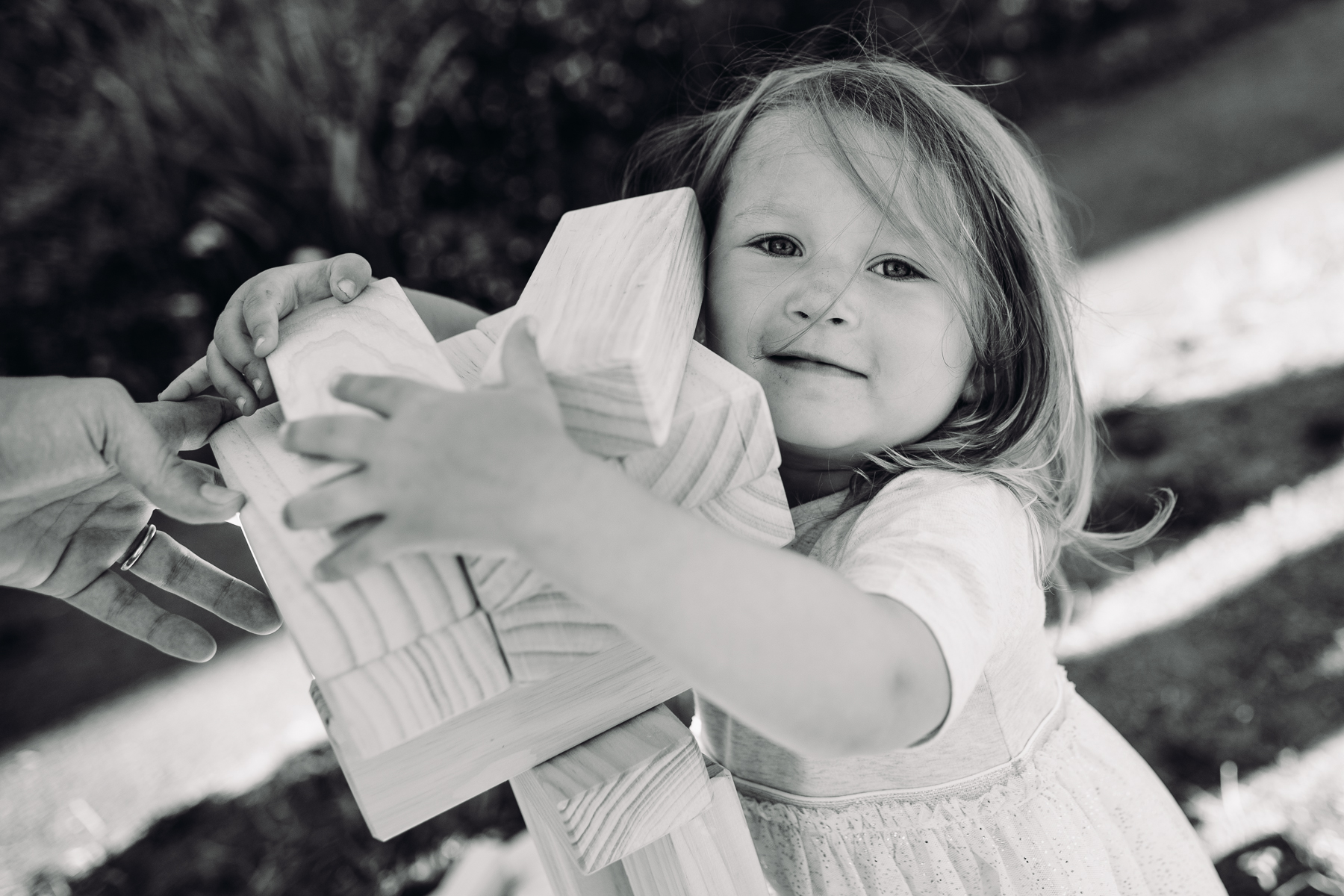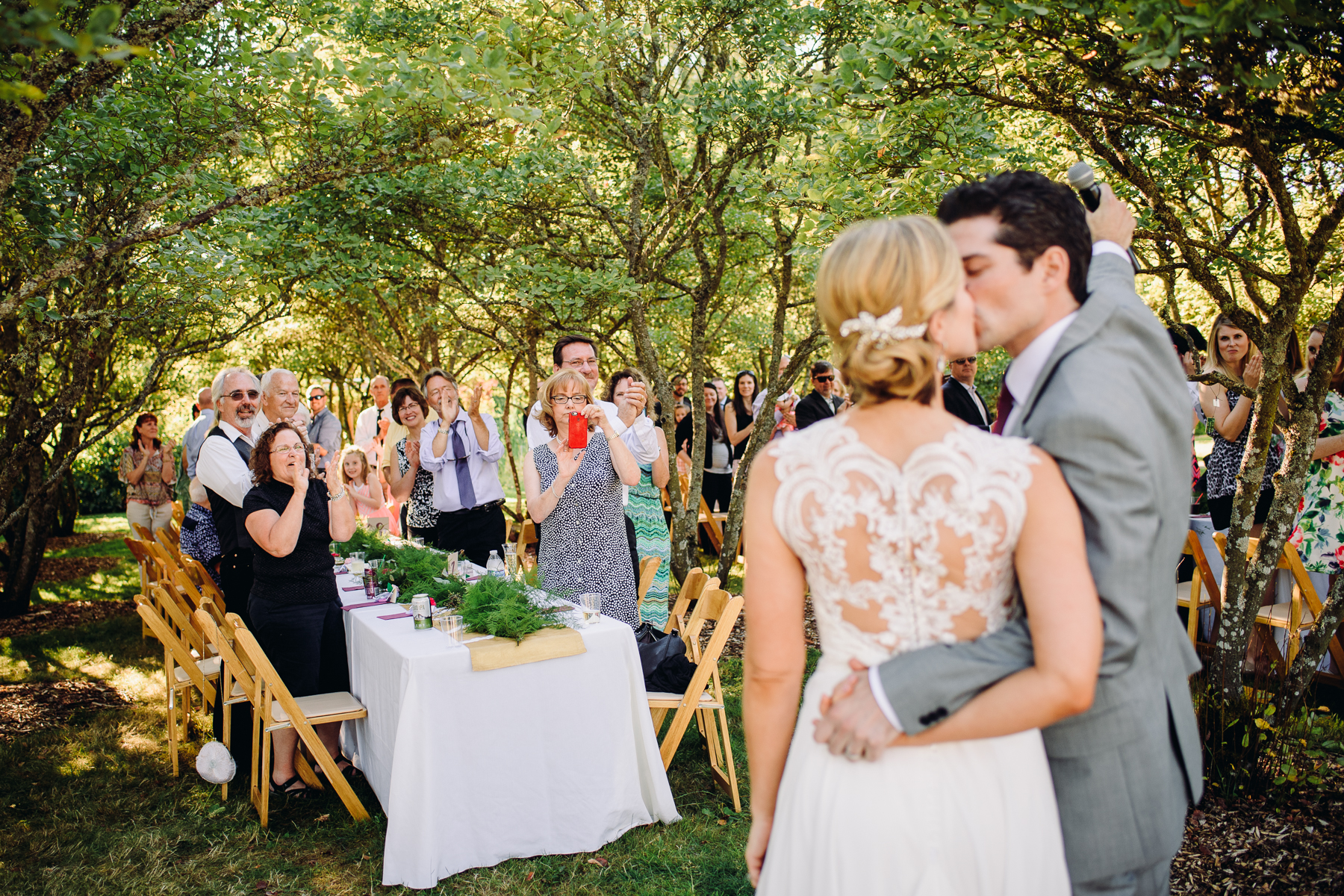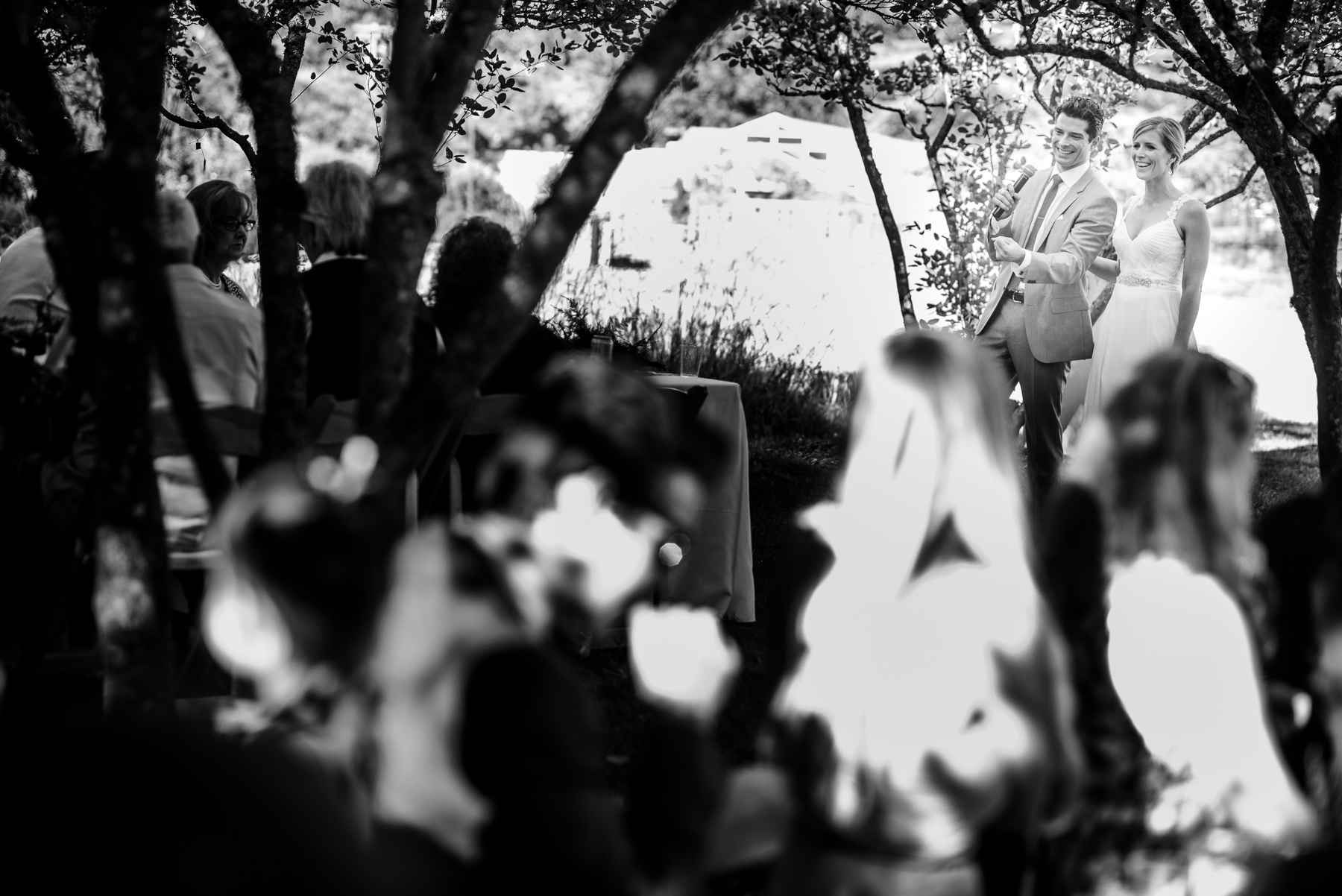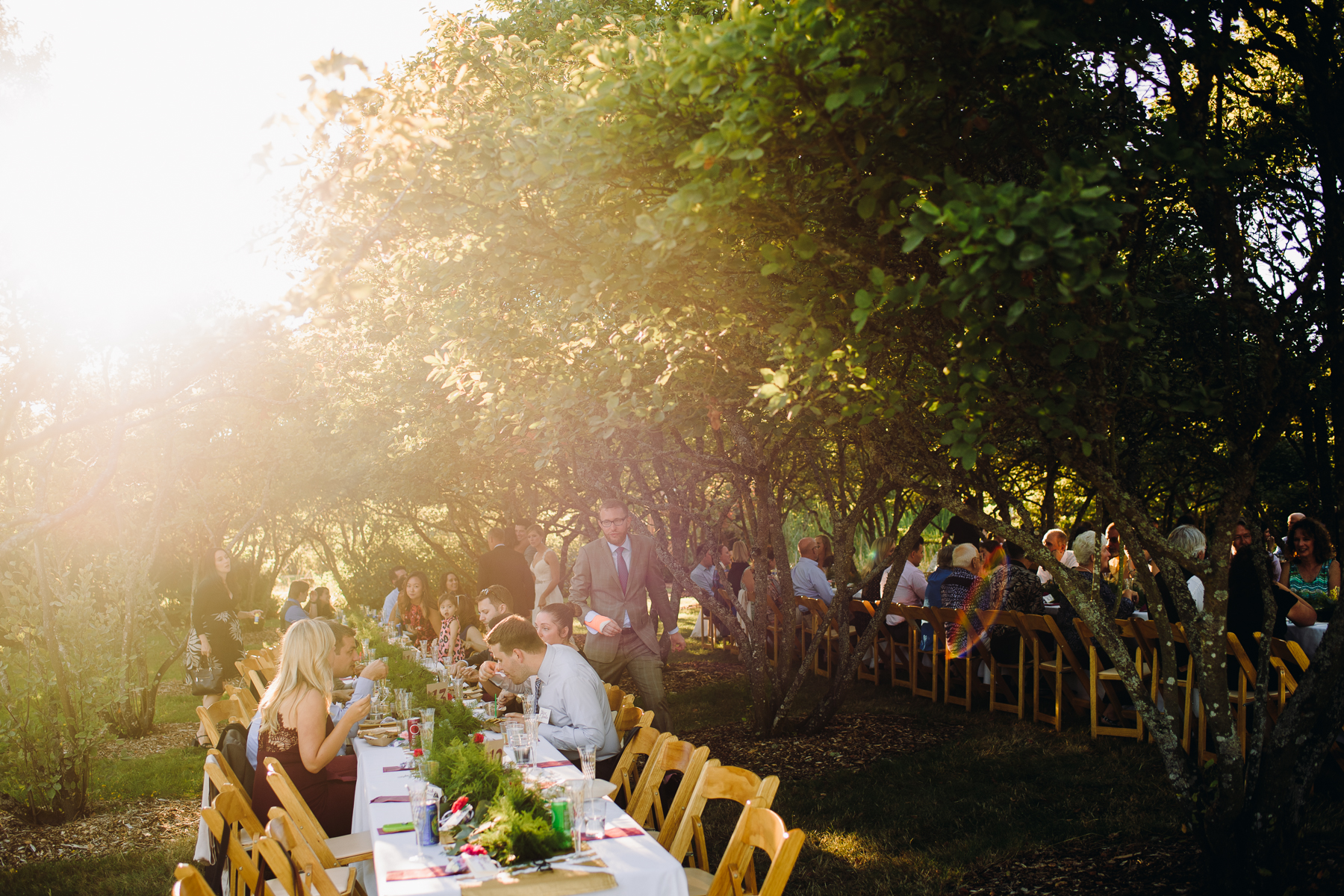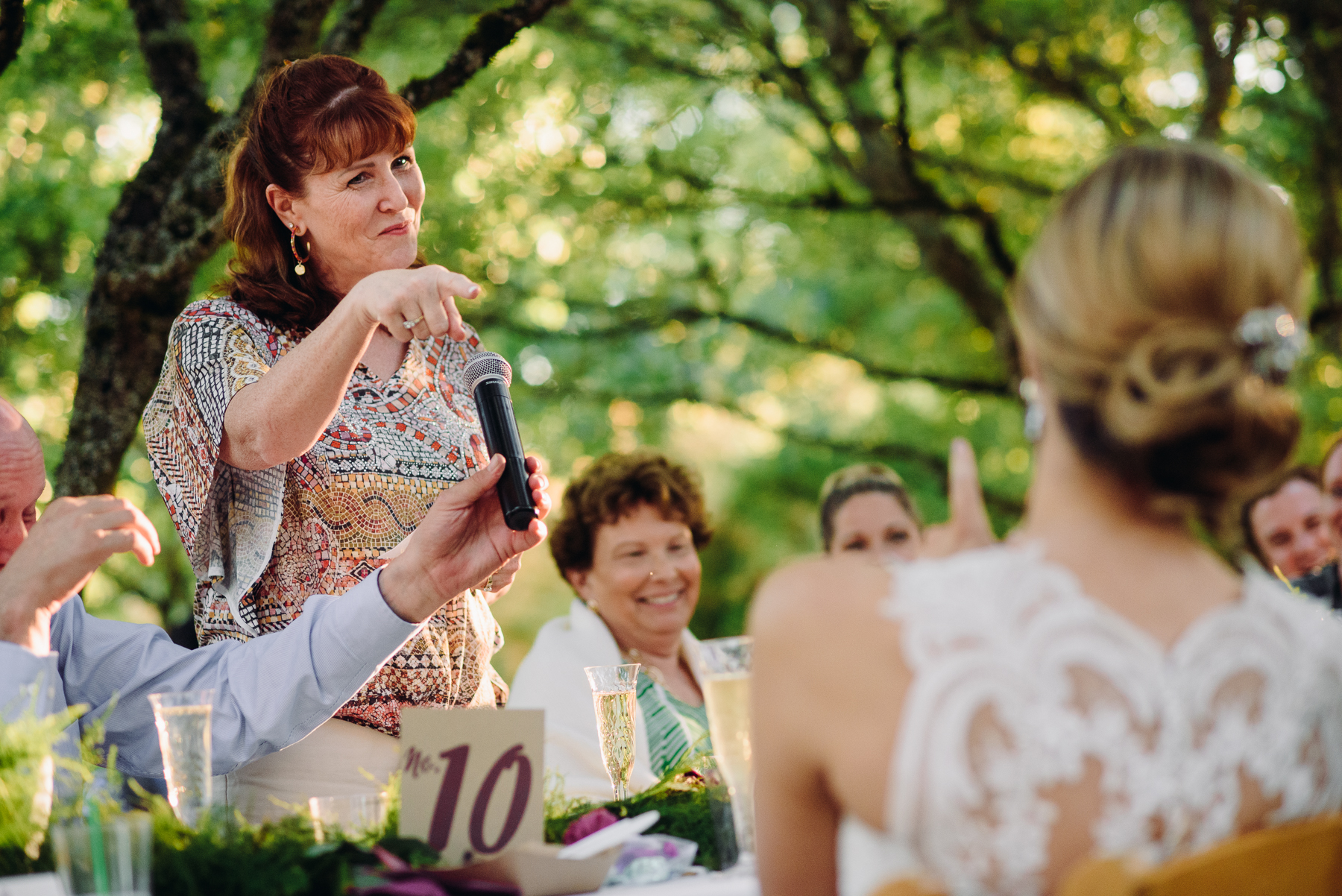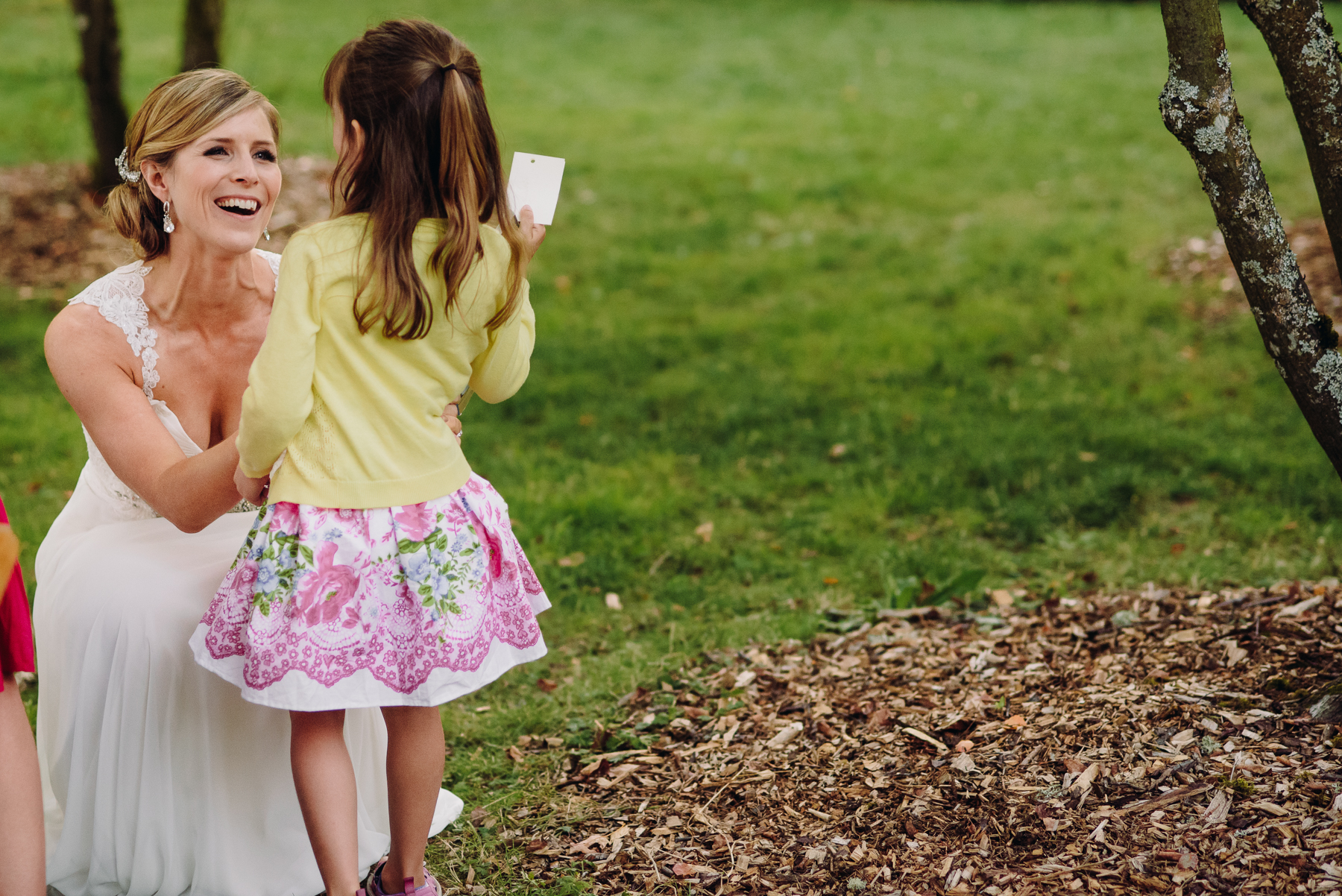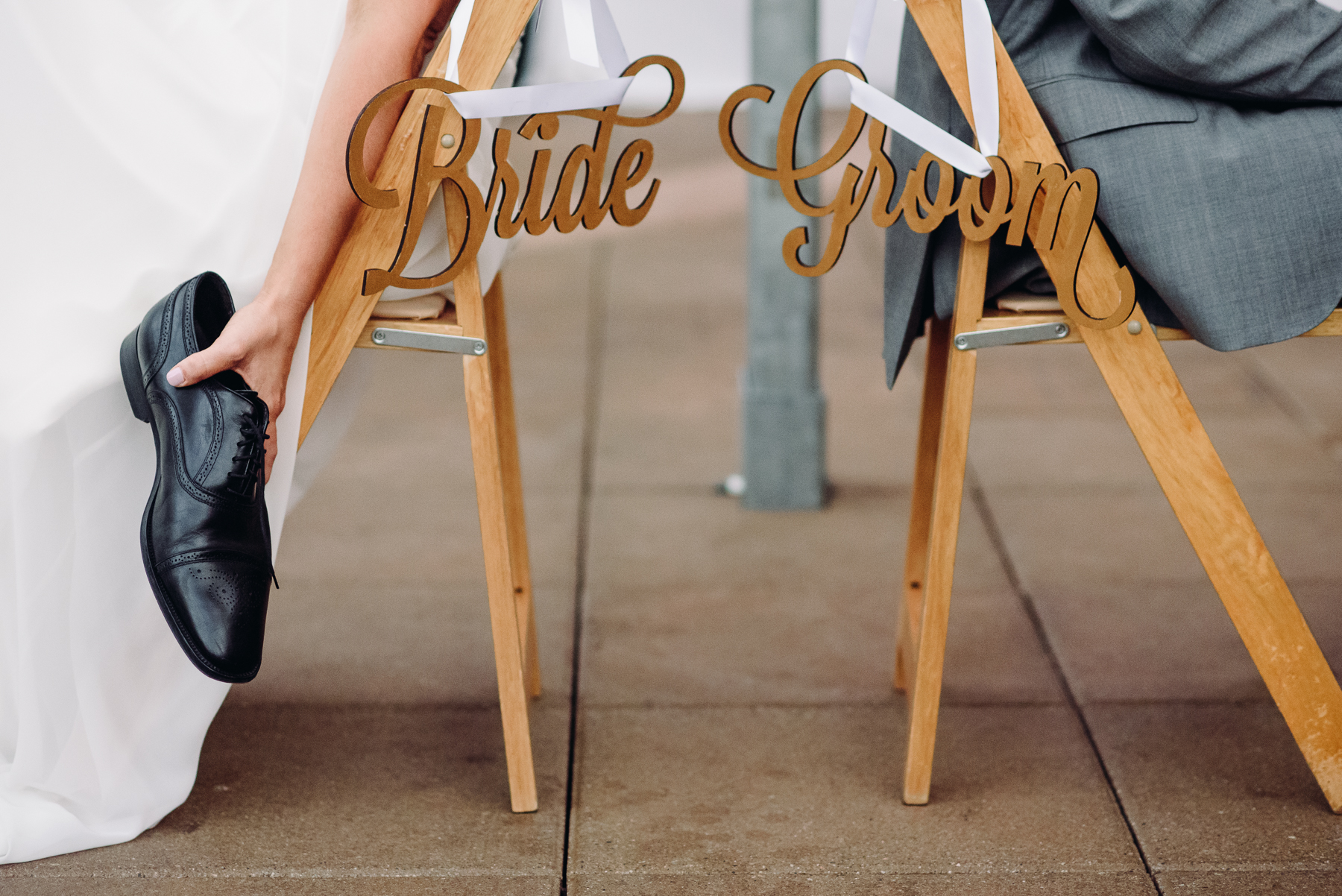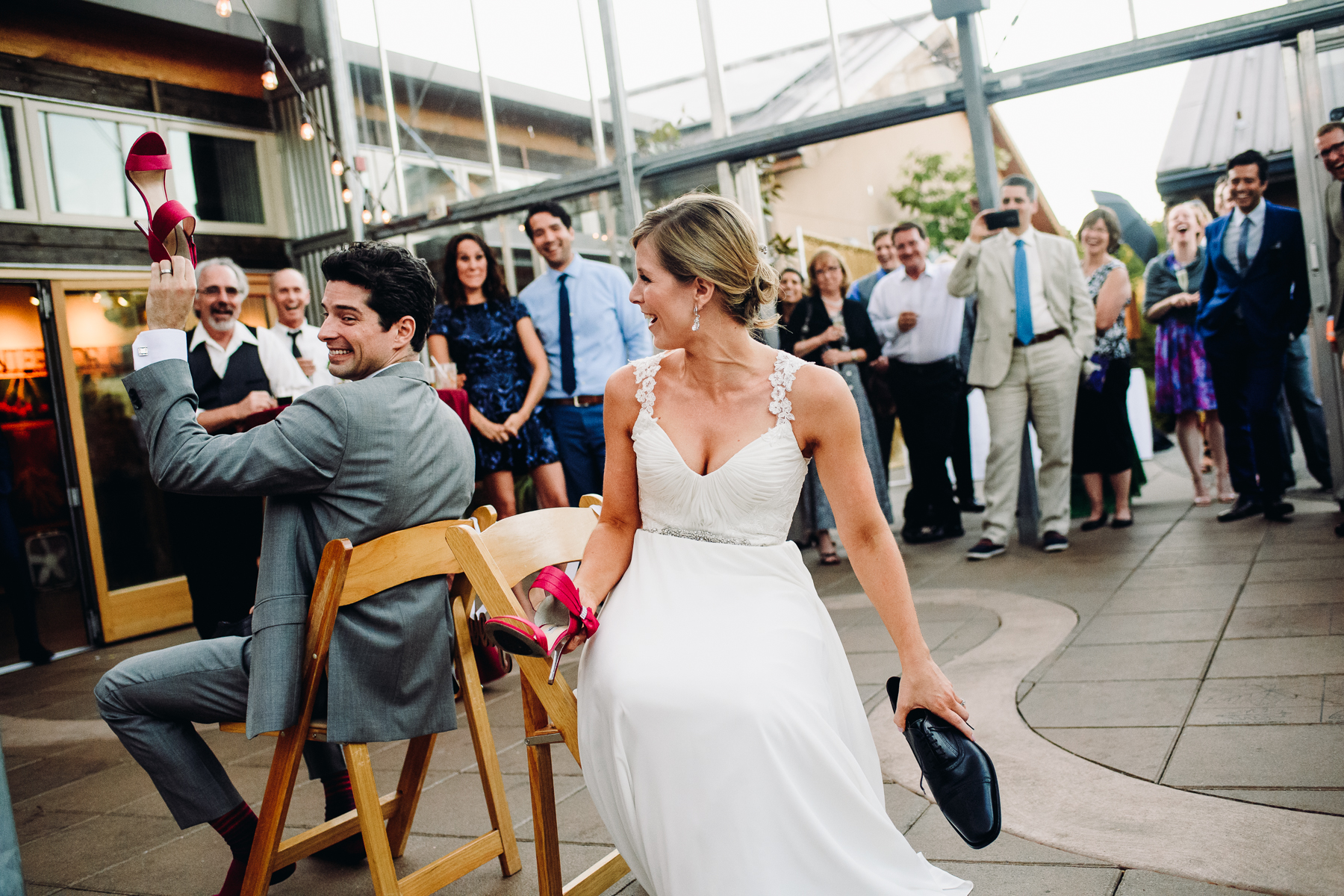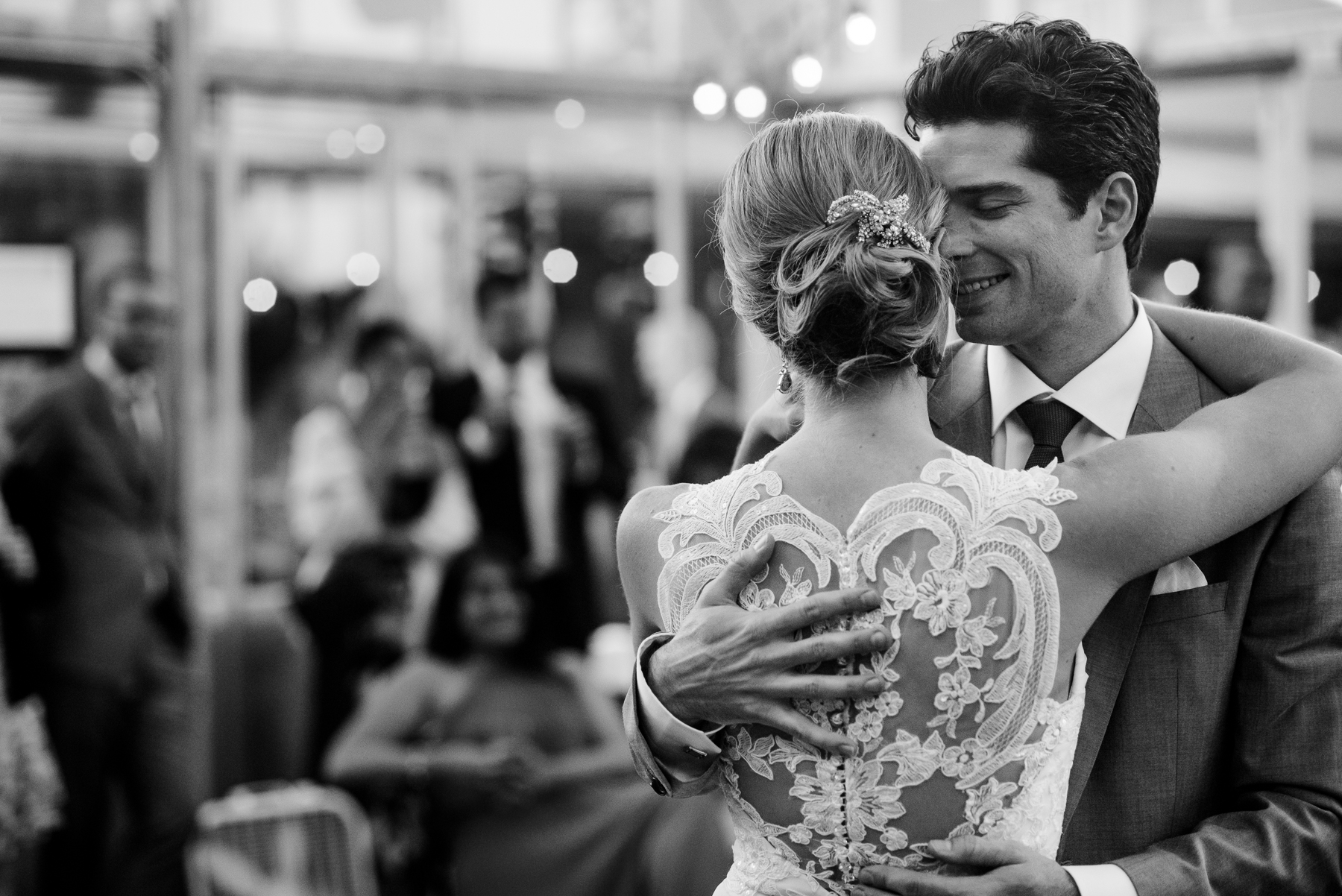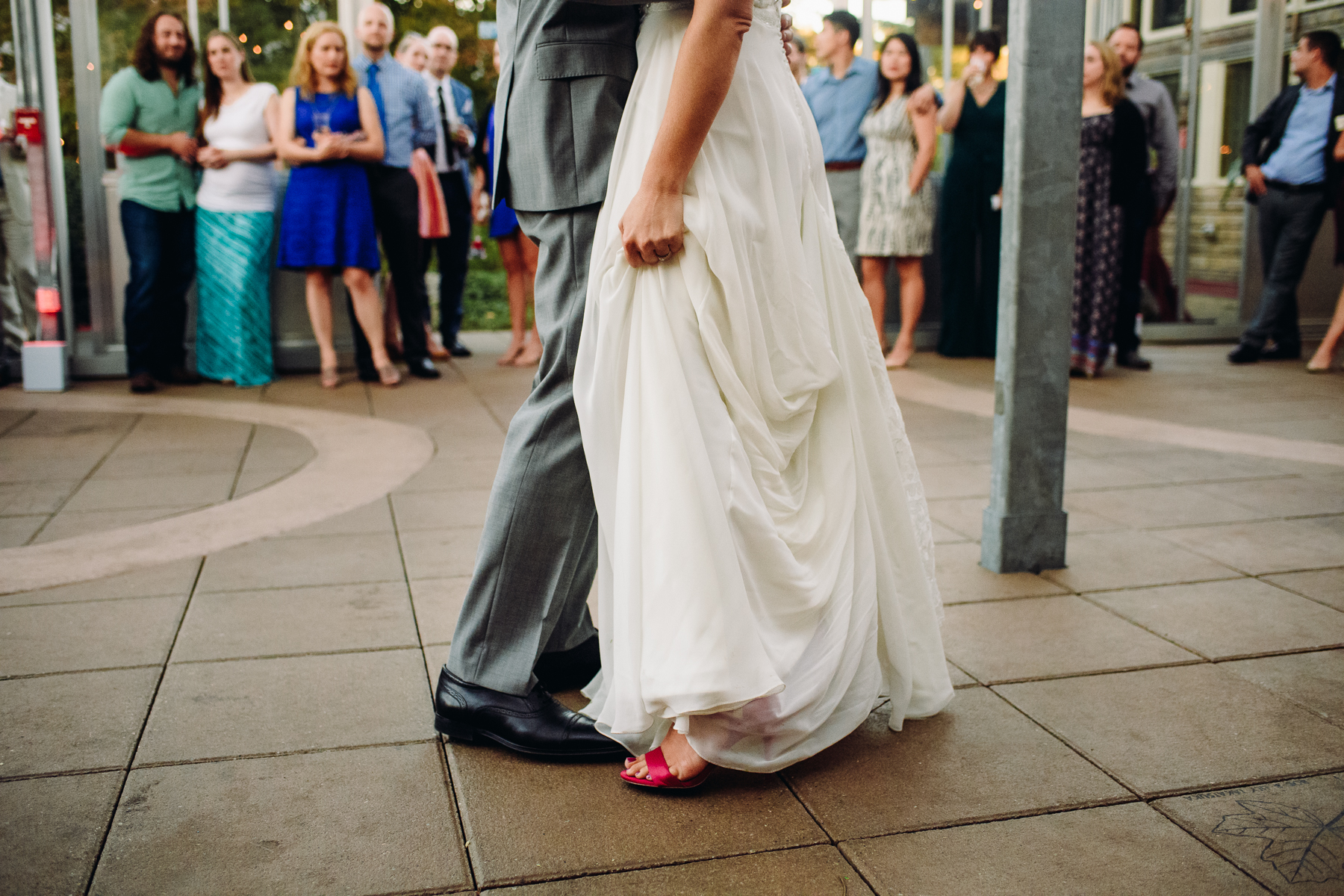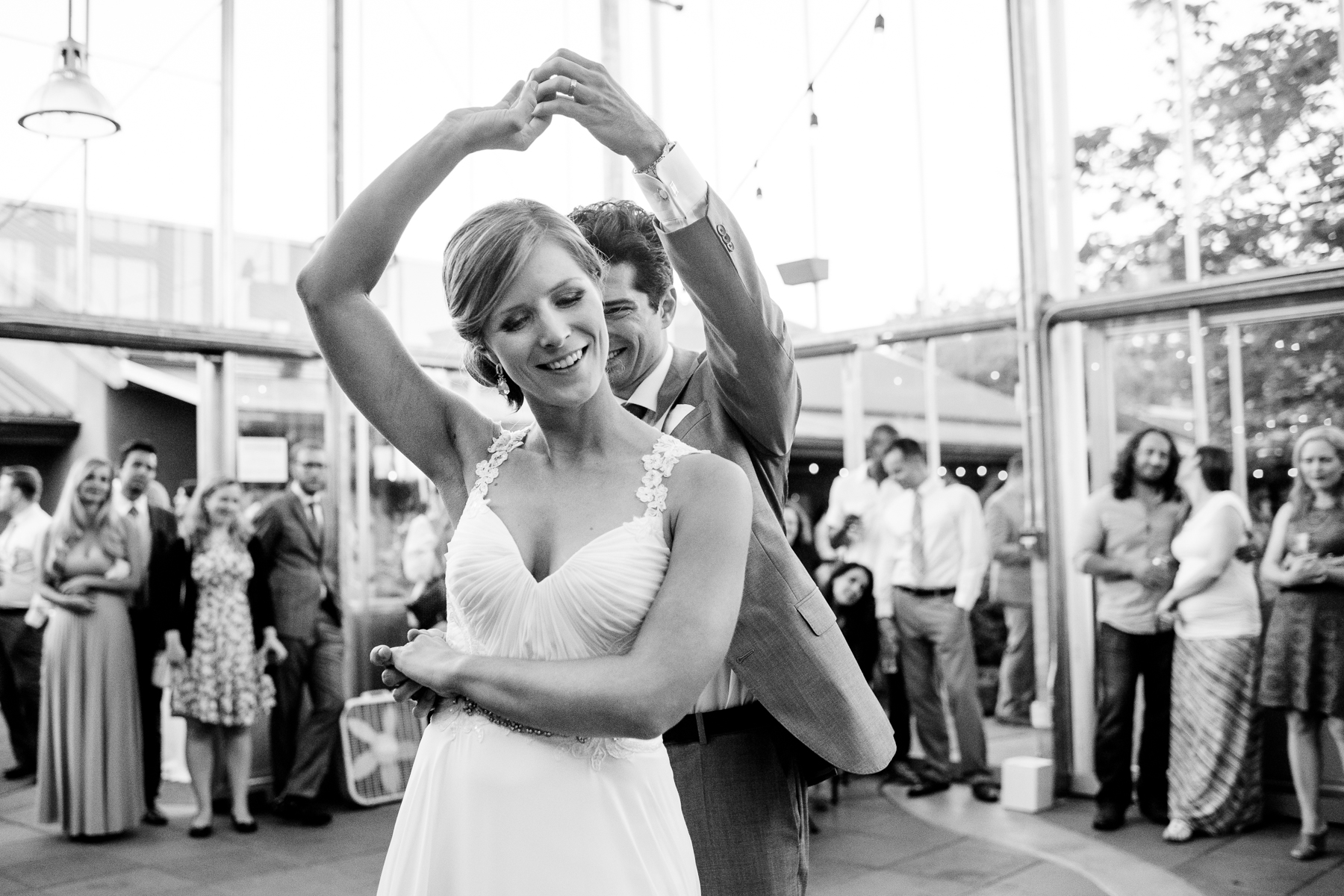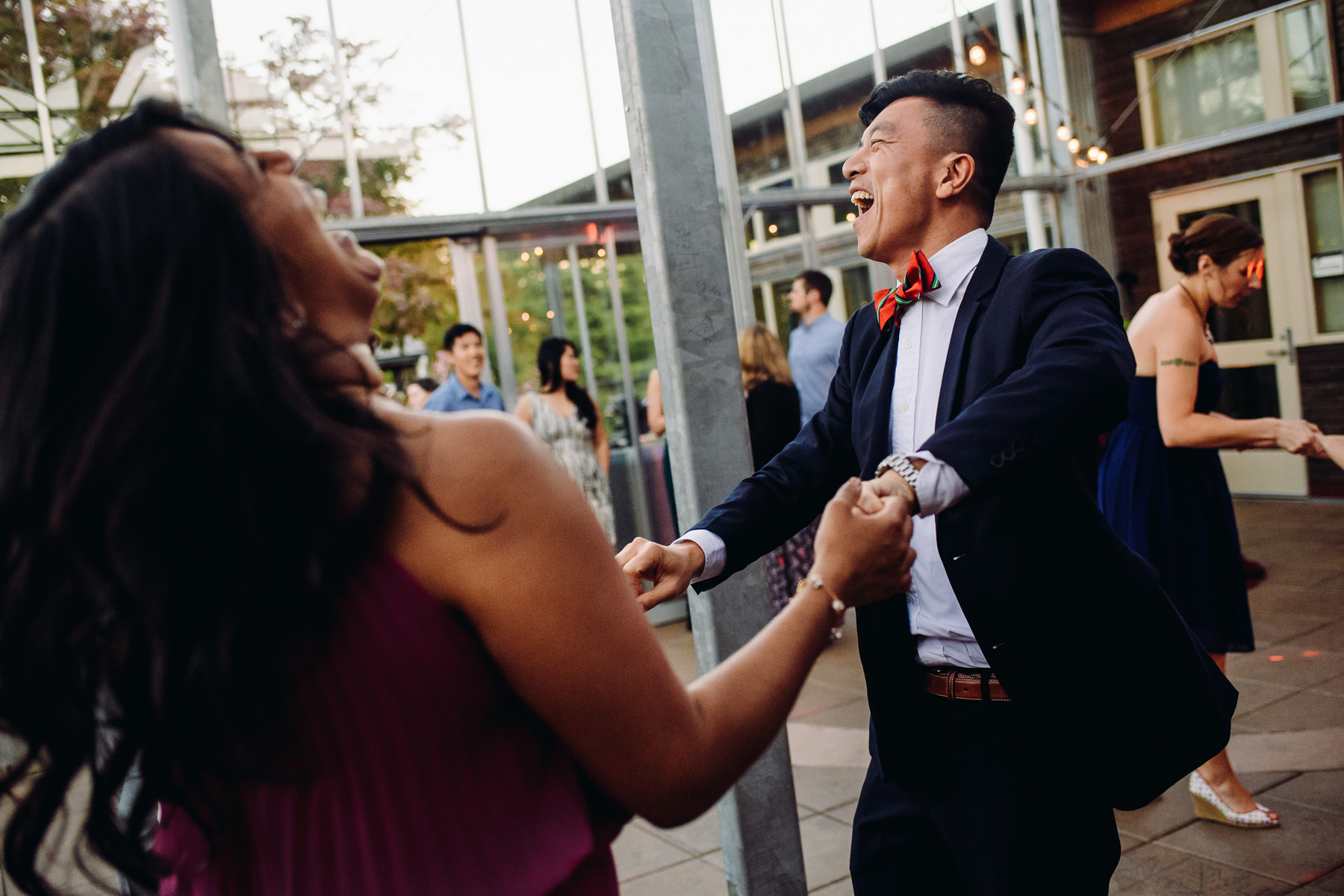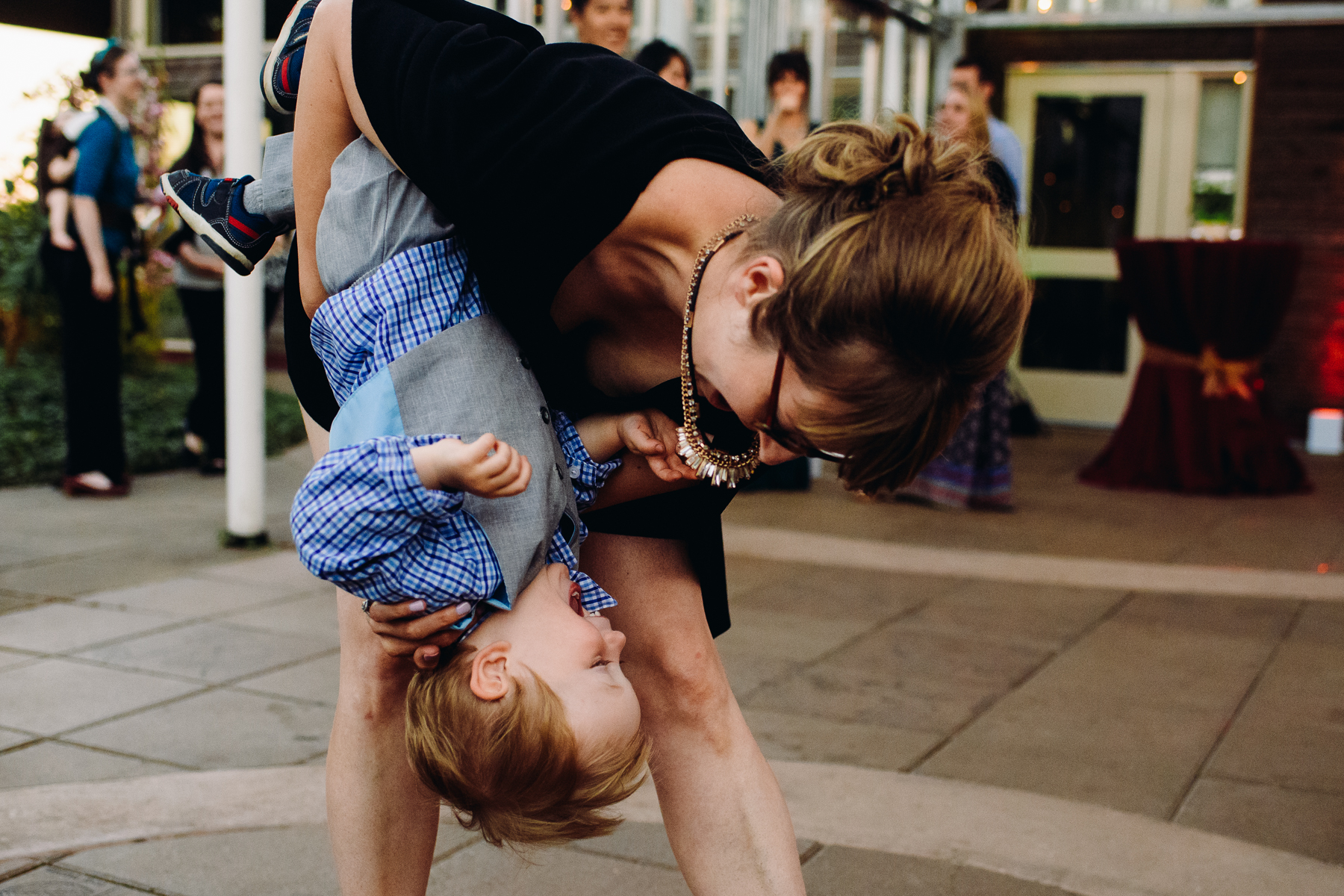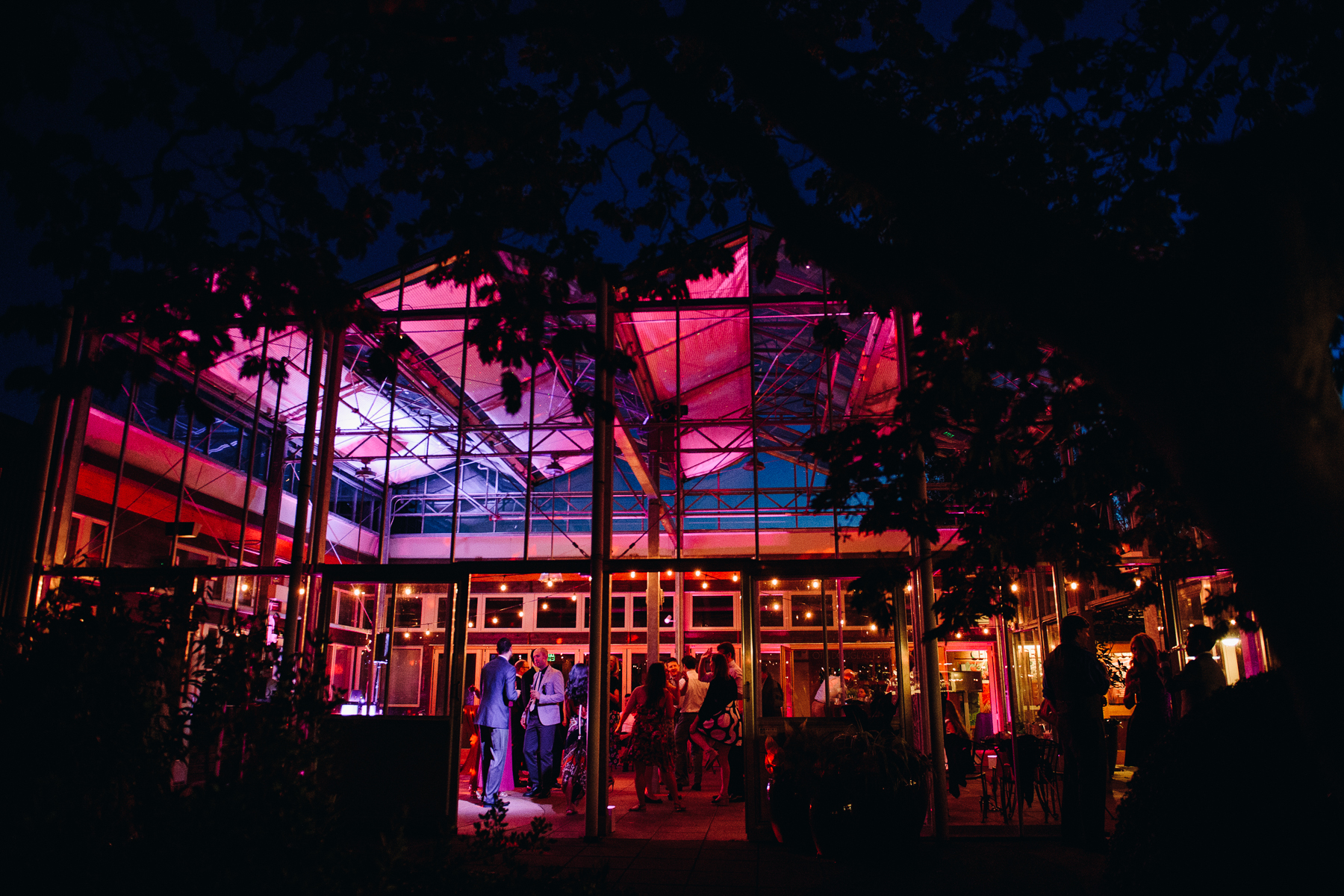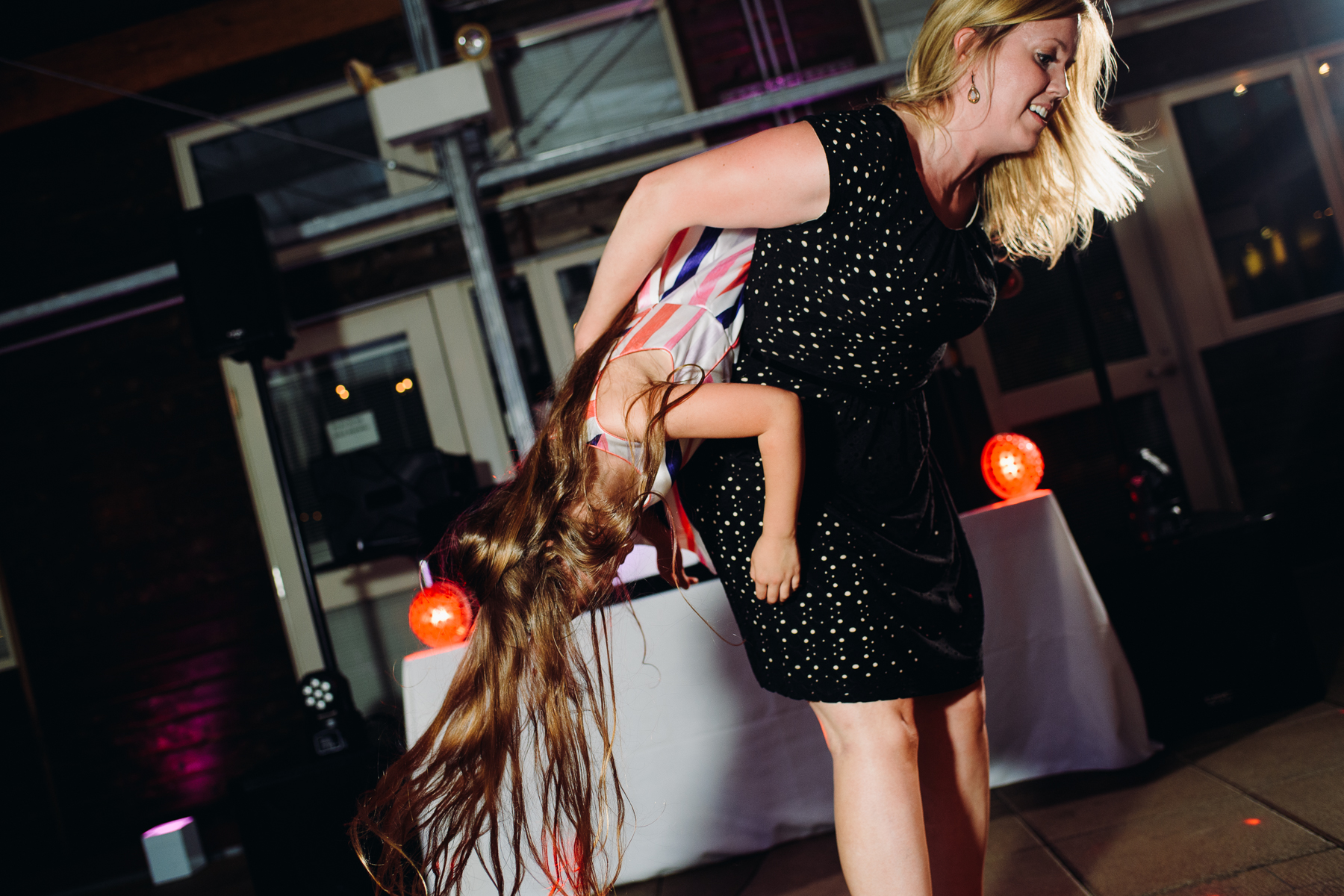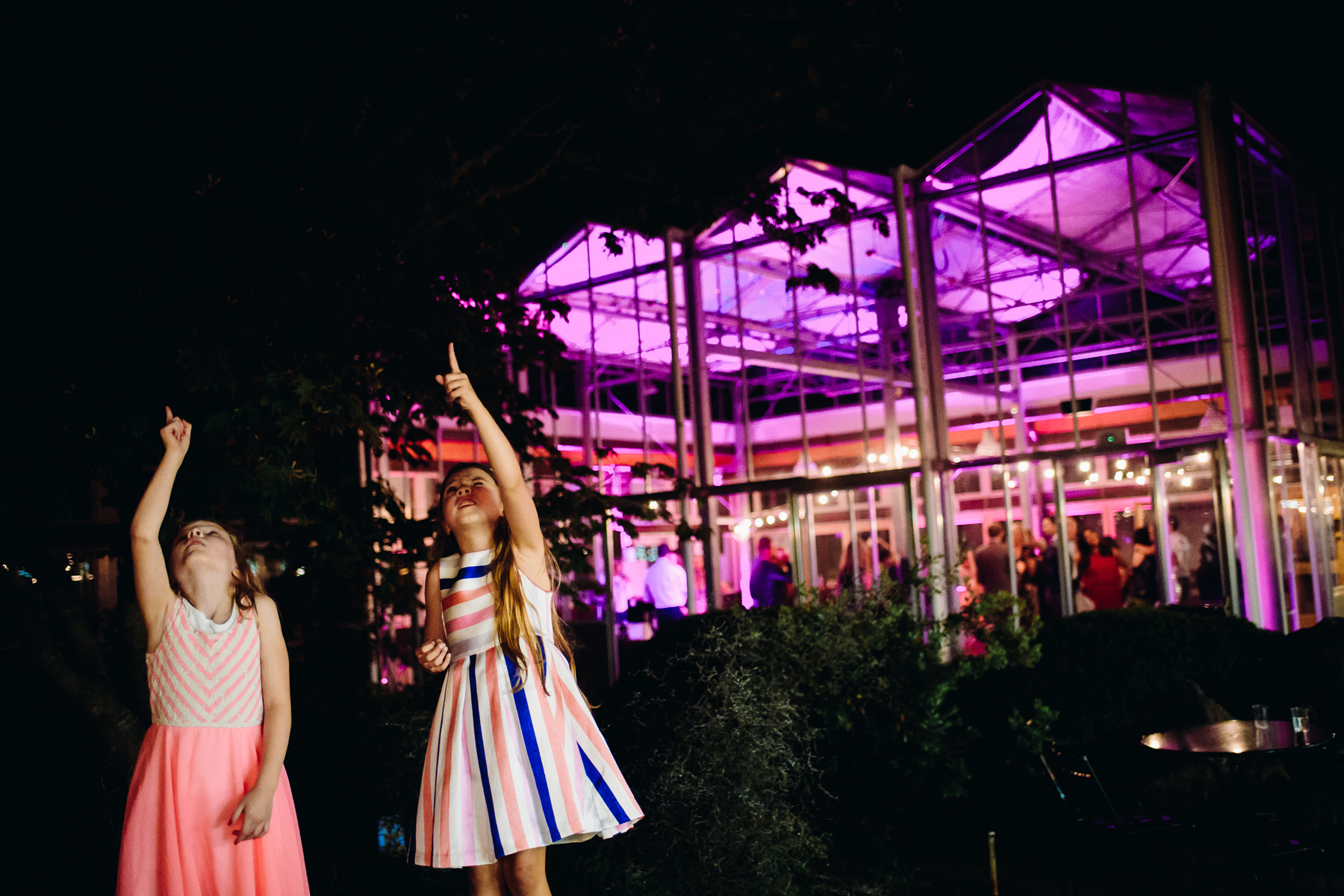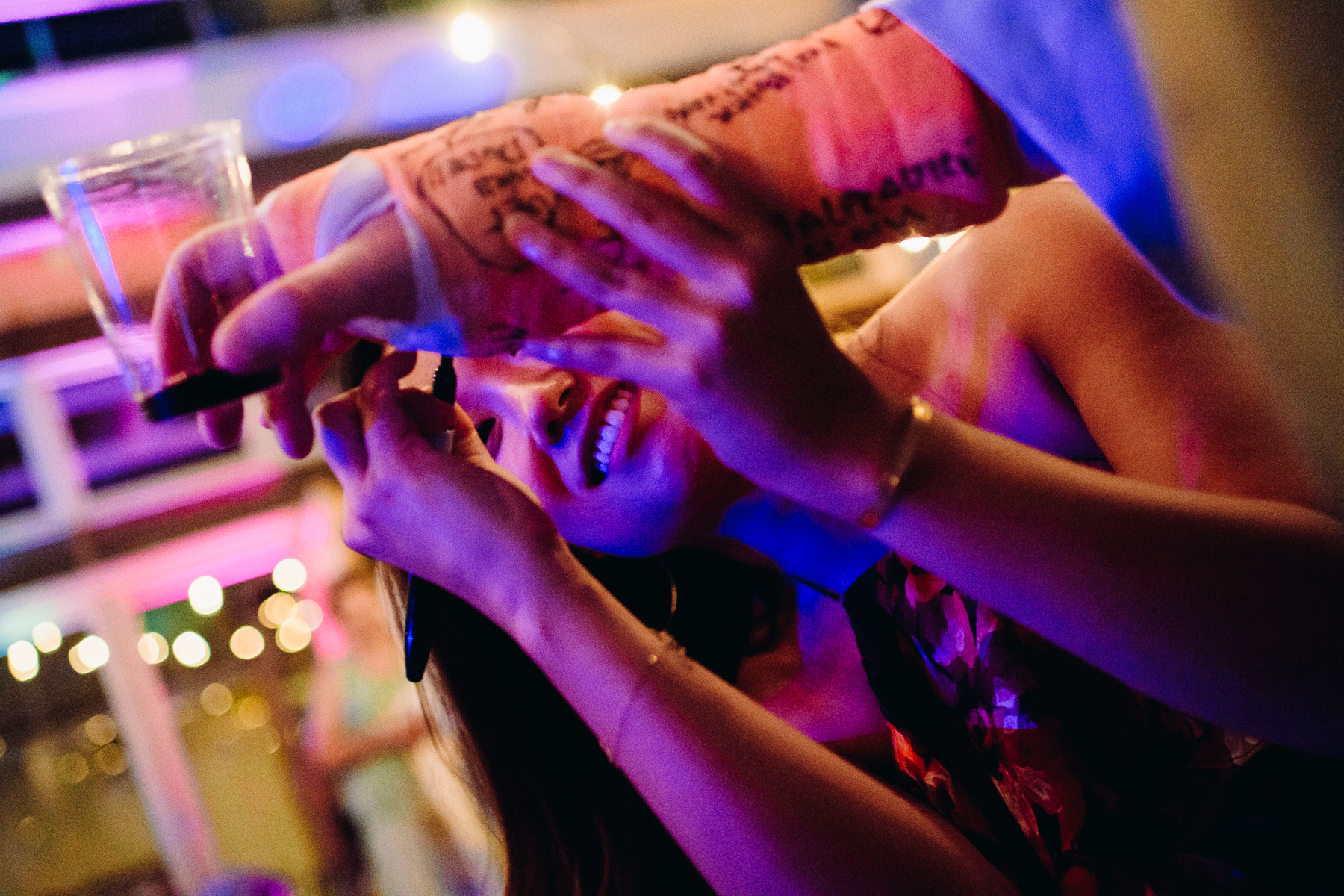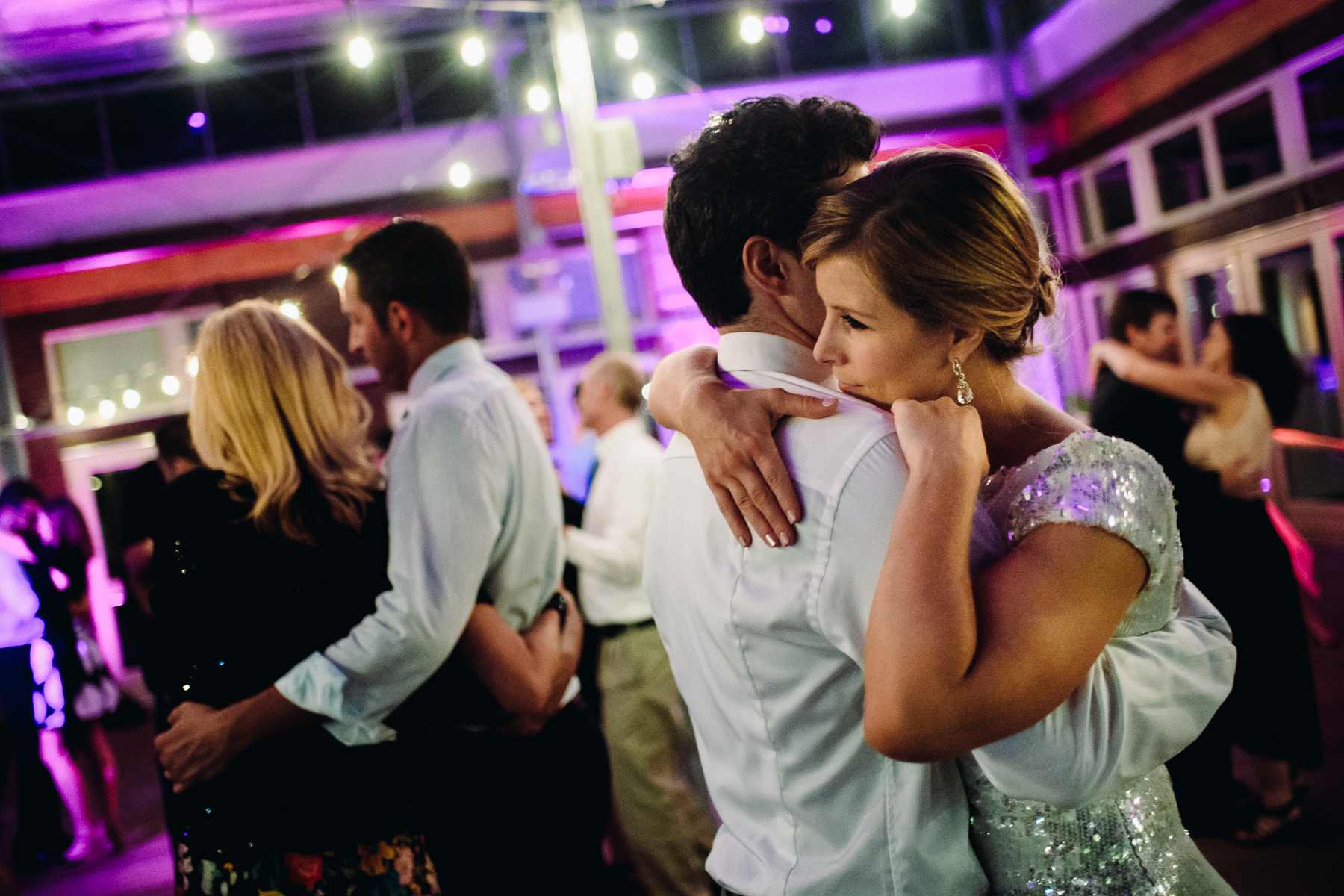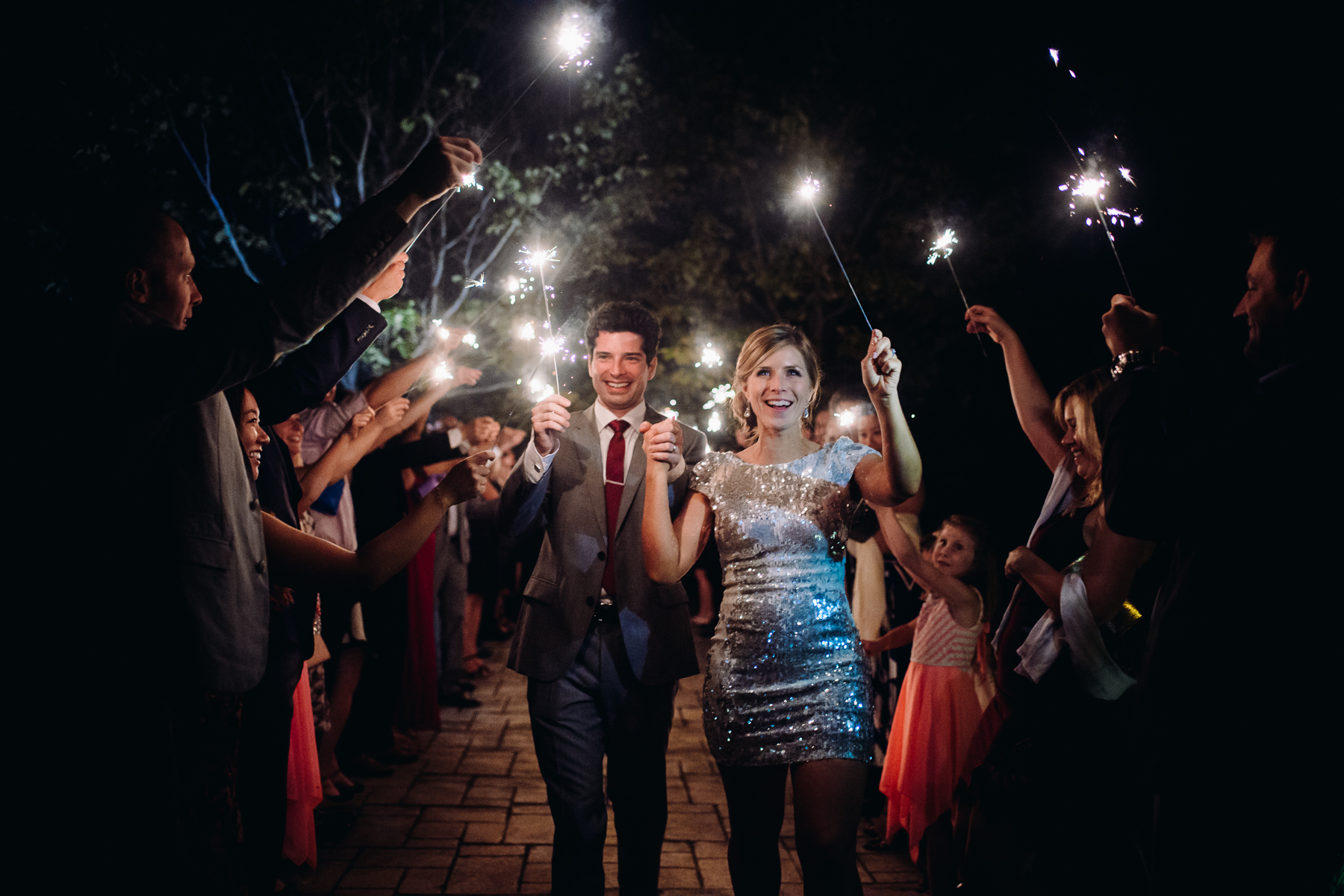 All Photos by Seattle and Destination Wedding Photography