Sara and Spencer's Discovery Park beach engagement was unlike any of the past engagement sessions I have done there before. Incorporating different parts of the park gave them a set of images entirely unique to them. The receded shoreline offered different vantage points as I was able to use stranded drift wood to add another layer of texture and depth to the photos. The driftwood also framed compositions so that these photos have a different focus than previous Discovery Park outings.
In fact, even while I was packing up after their engagement session I still had ideas for more photos that I'll save for the next couple who wish to shoot at the same beach. That is the beautify and excitement I find in shooting the same location more than once.
It was just a short drive to our second location at the Ballard Locks. Sara requested this spot as she has fond memories visiting the Locks with her family throughout her childhood. It was a busy day with bystanders watching as sail boats were coming into the locks and transferring from one side to the other. The last shot of the day I was able to snap a serene photo of Sara and Spencer right in the middle of the locks – framed by the bridge directly overhead. In order to achieve the photo we were on a bridge that was only 3 feet wide. Standing inches from them, I held the camera above my above my head and tilted it back to get the wide shot of them embracing. It was a blind shot and an awkward strain on my muscles but ultimately I'm glad Sara and Spencer have this photo at The Locks to remember such an significant location. Please enjoy Sara and Spencer's unique engagement session at Discovery Park Beach and The Ballard Locks.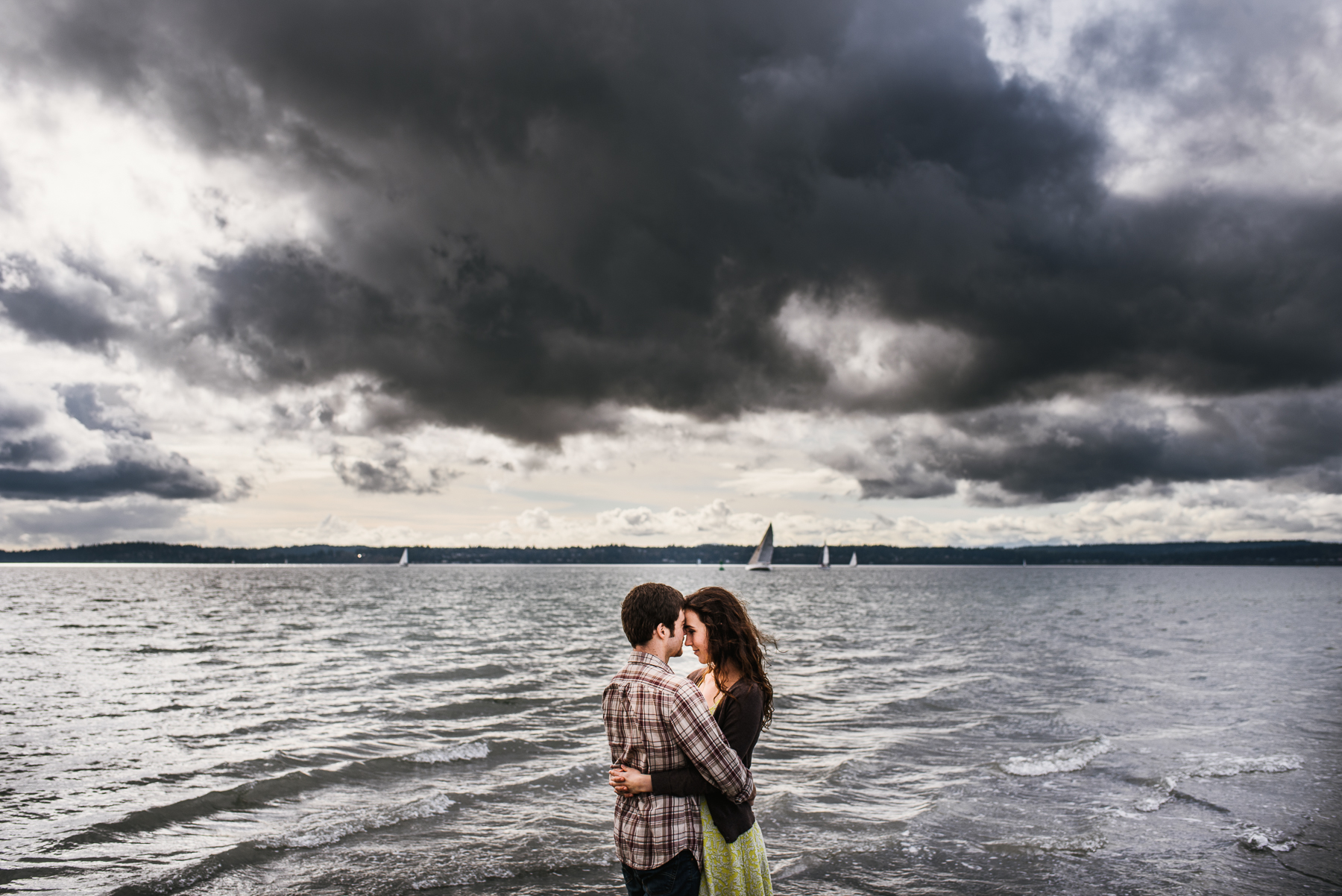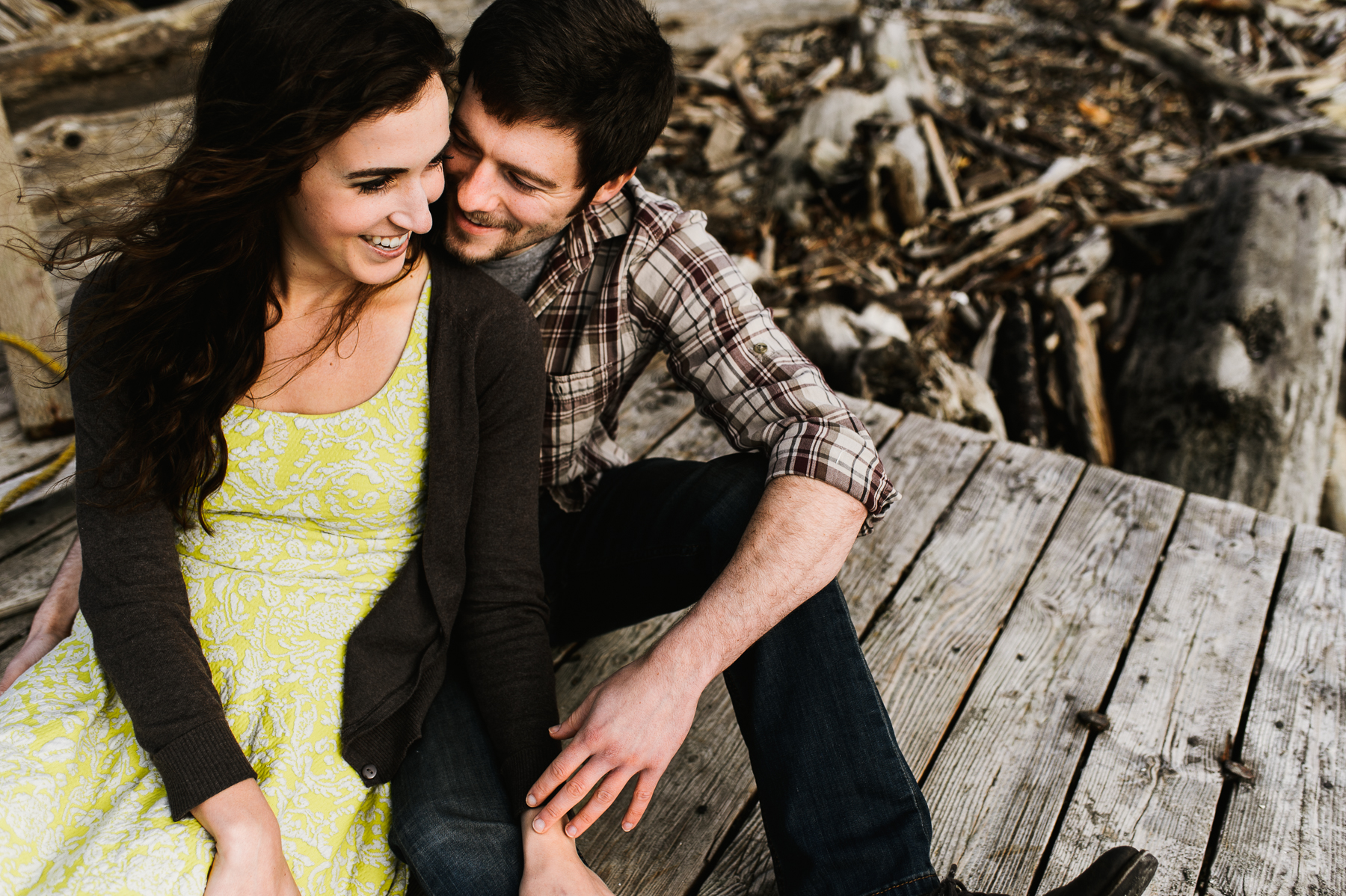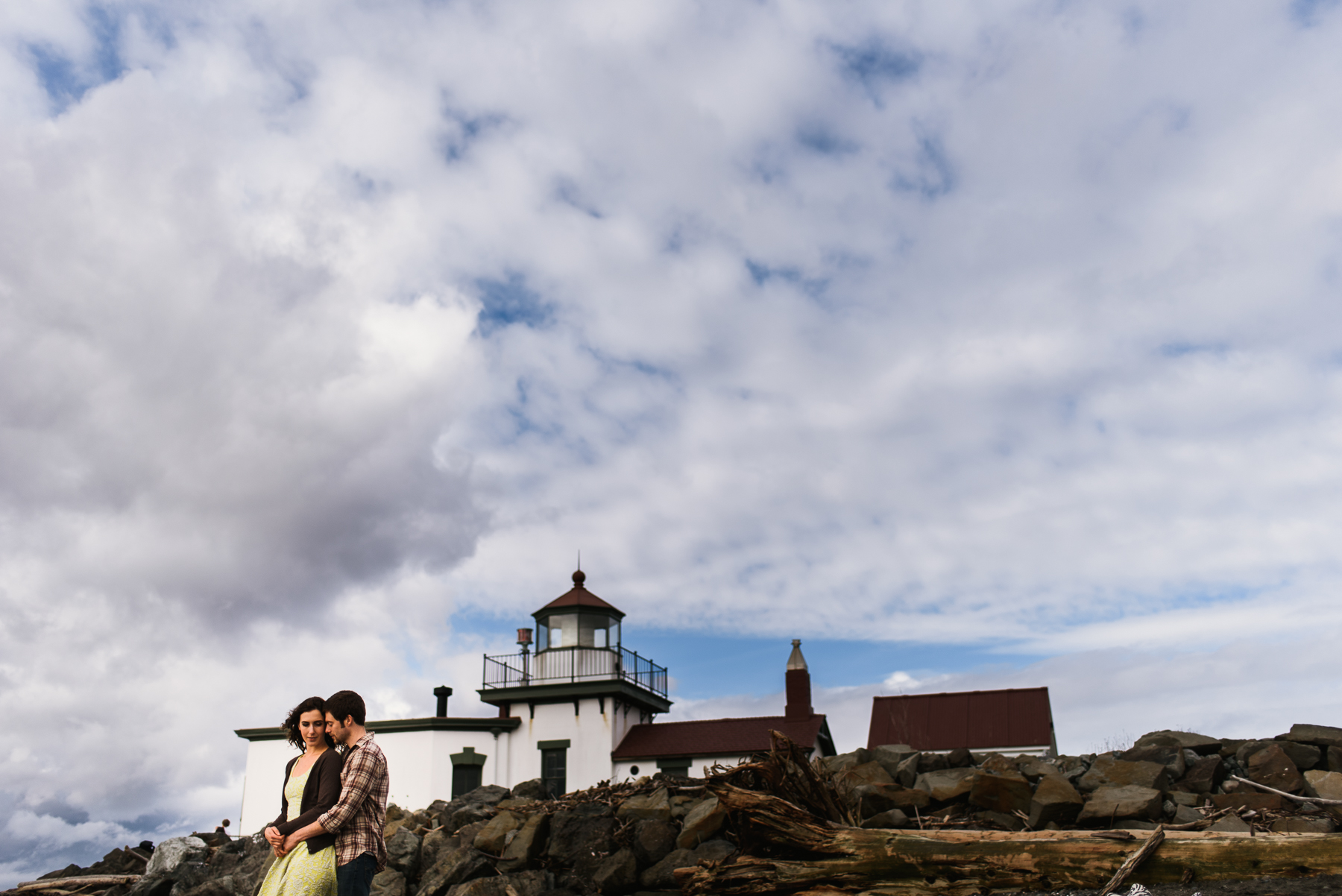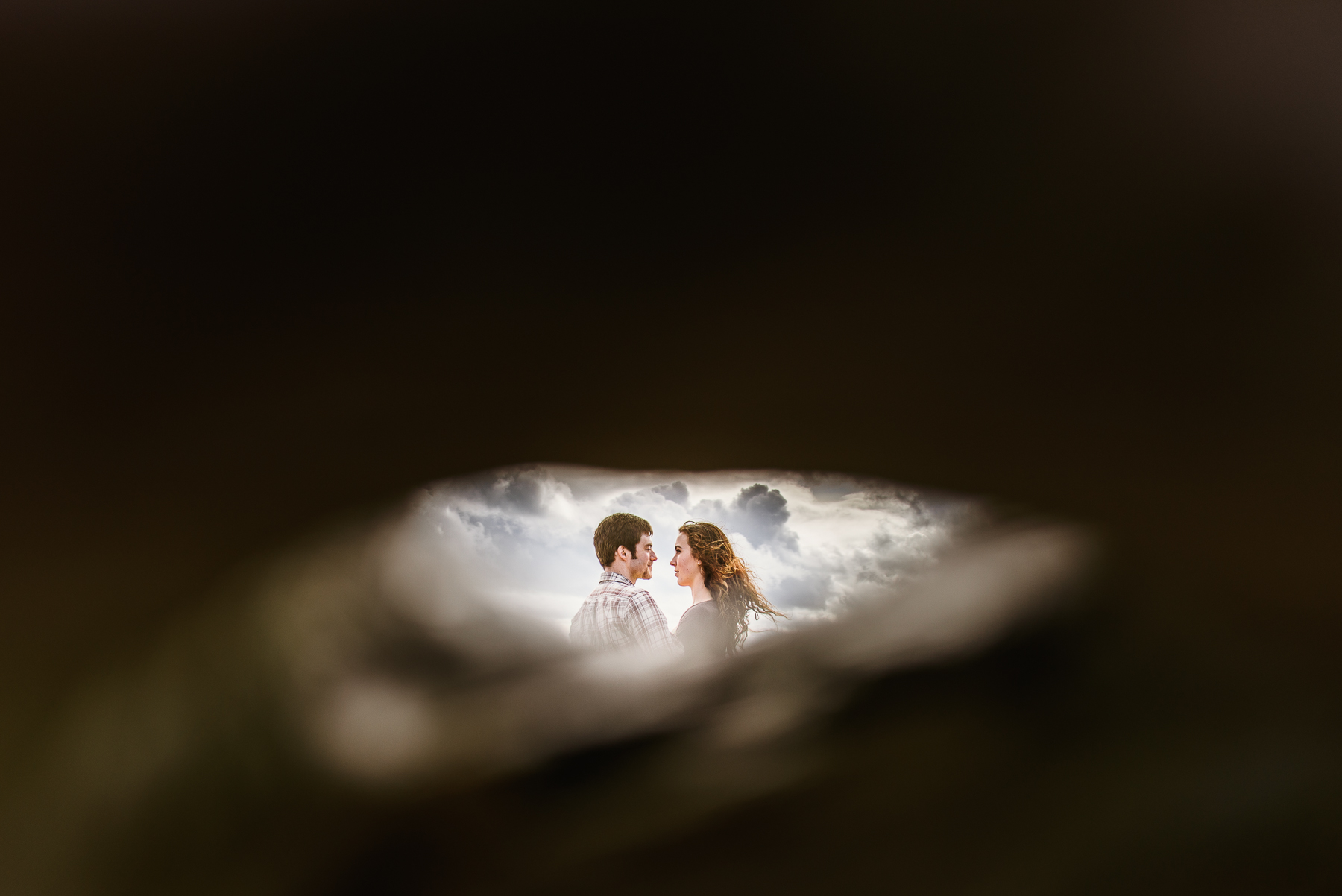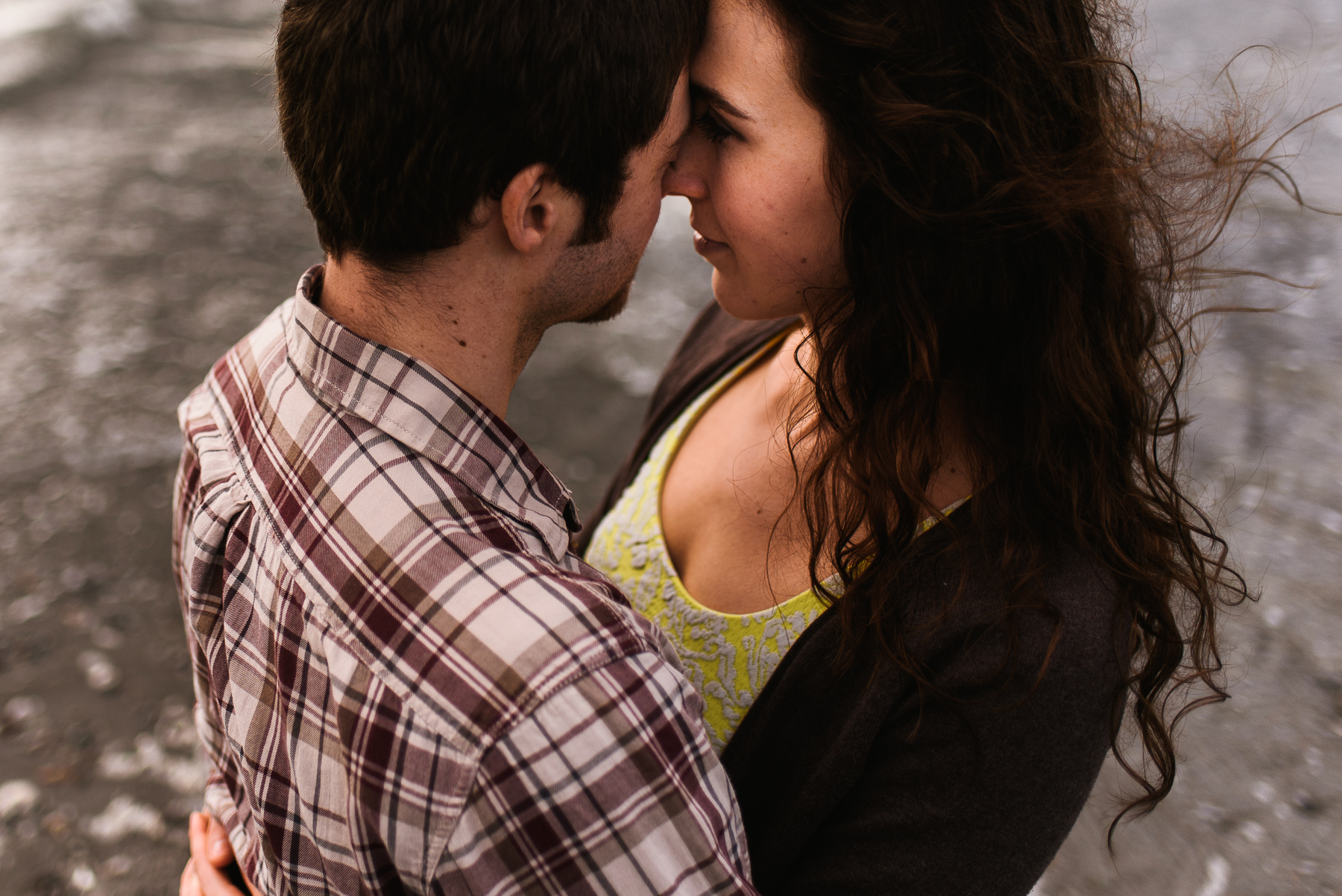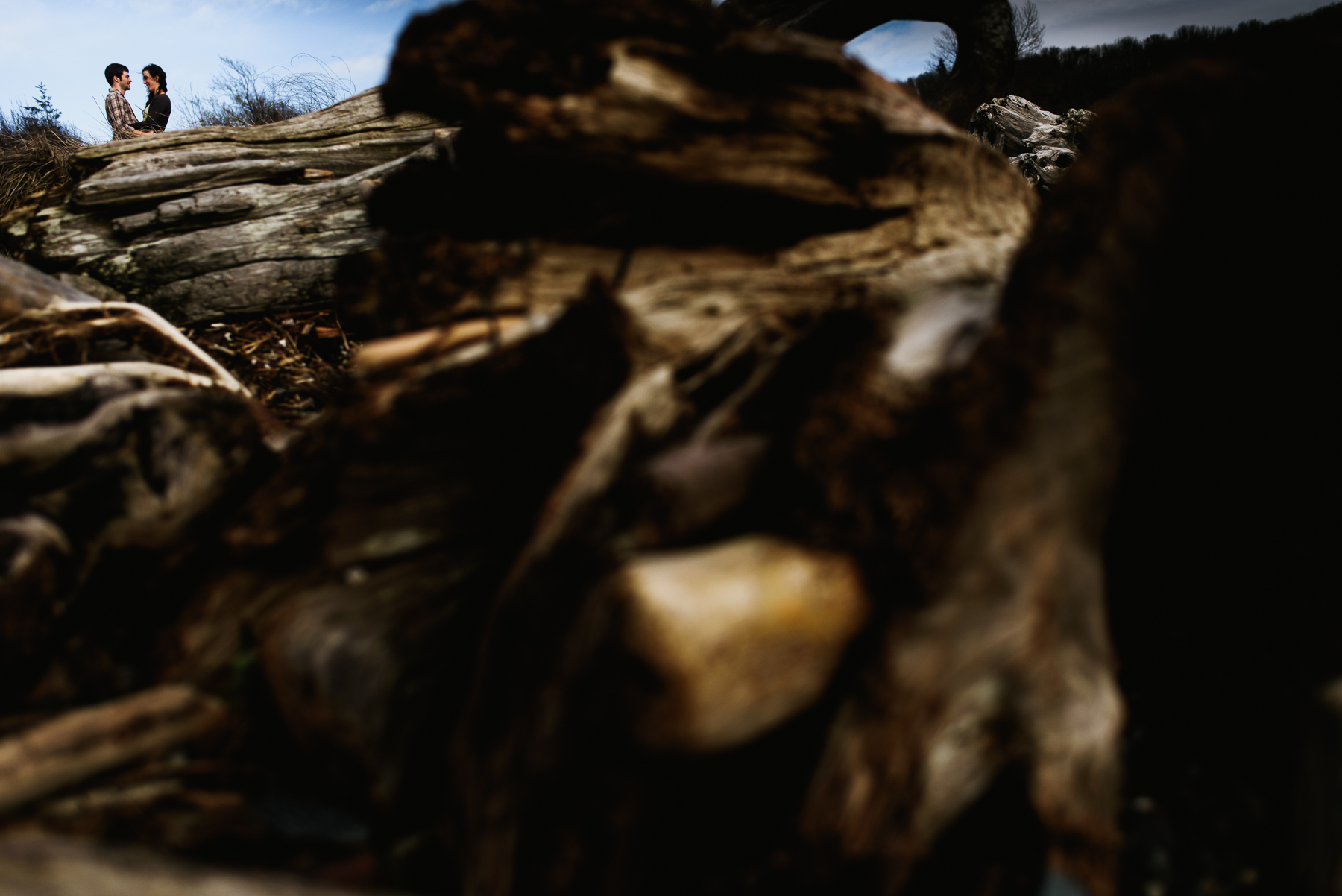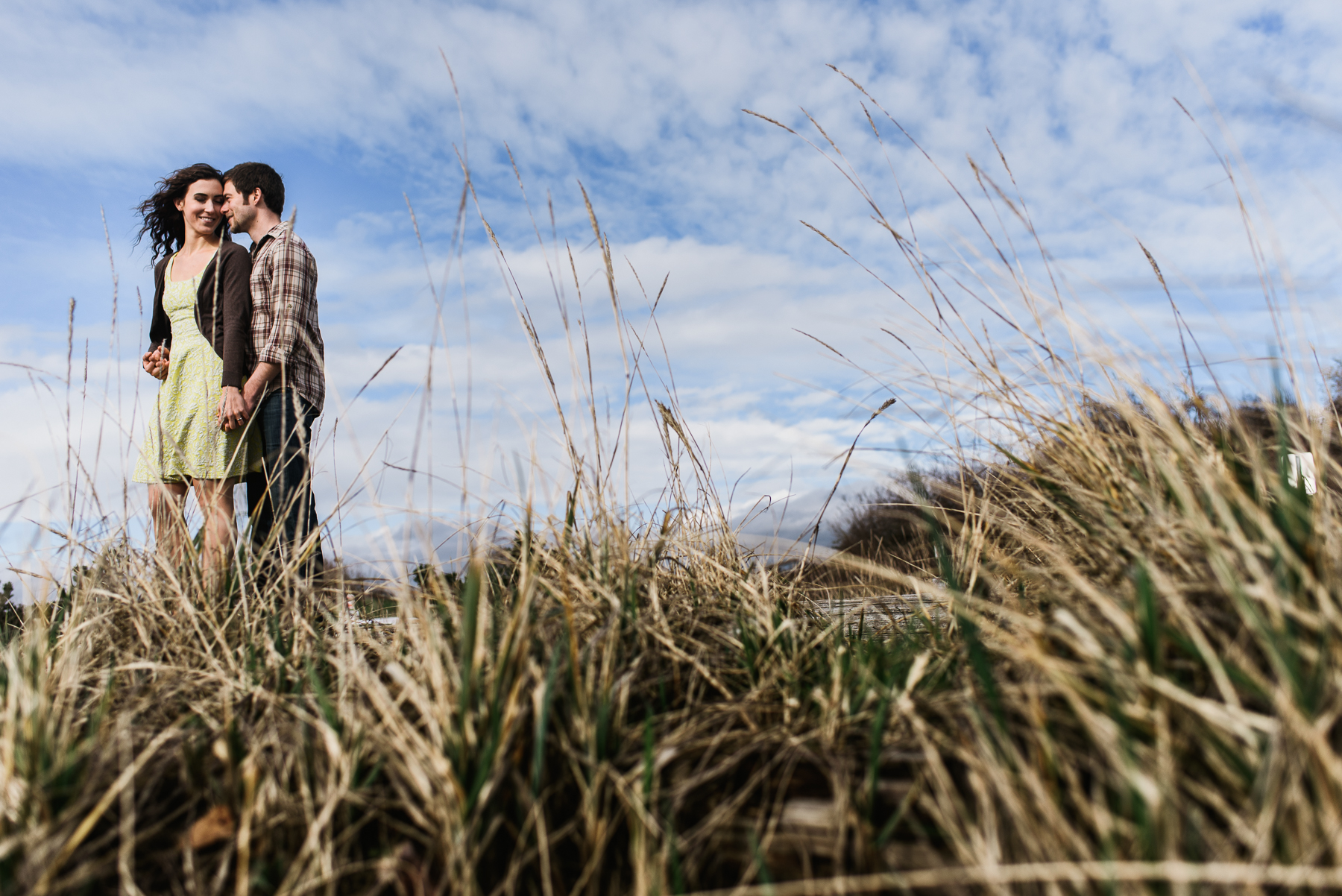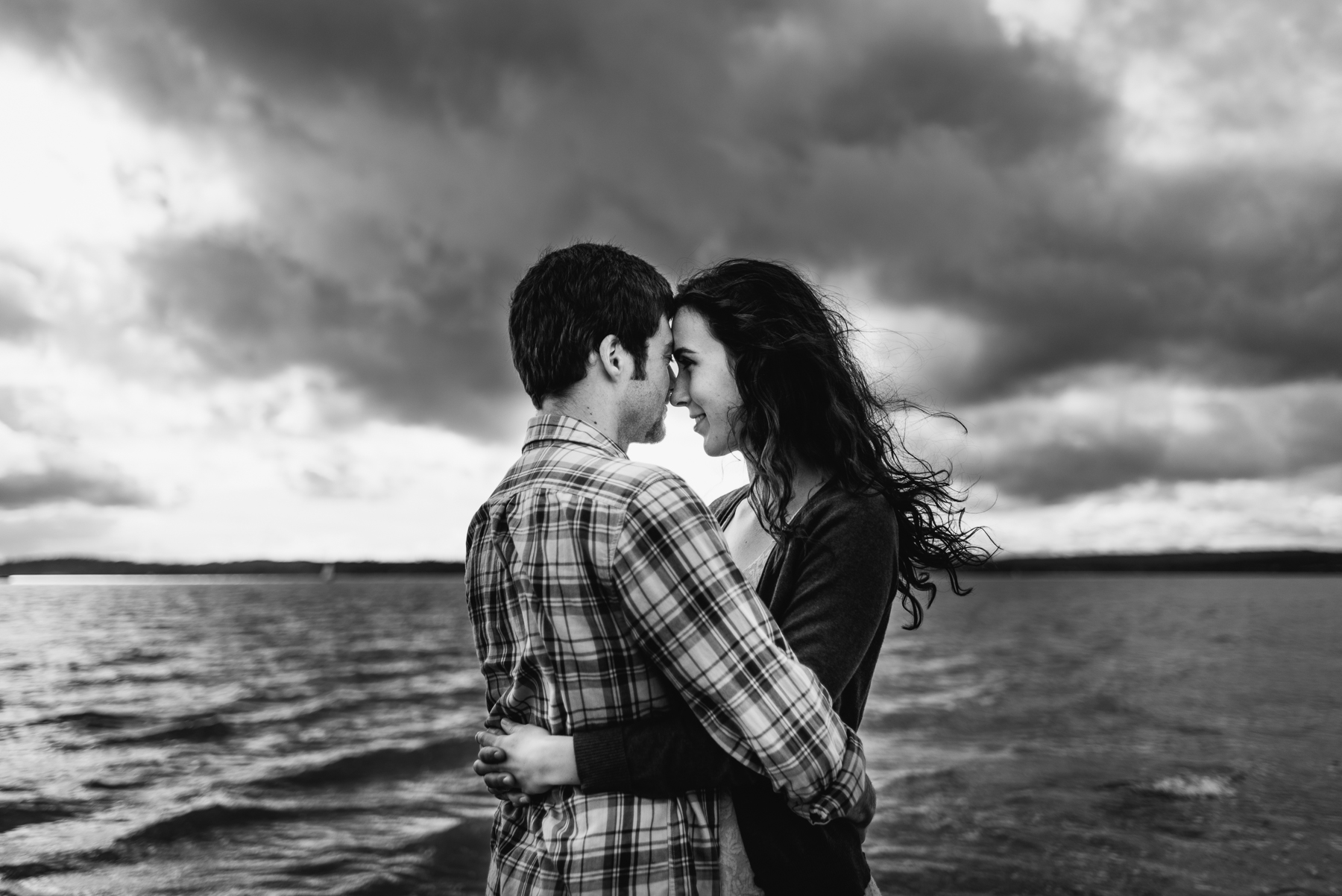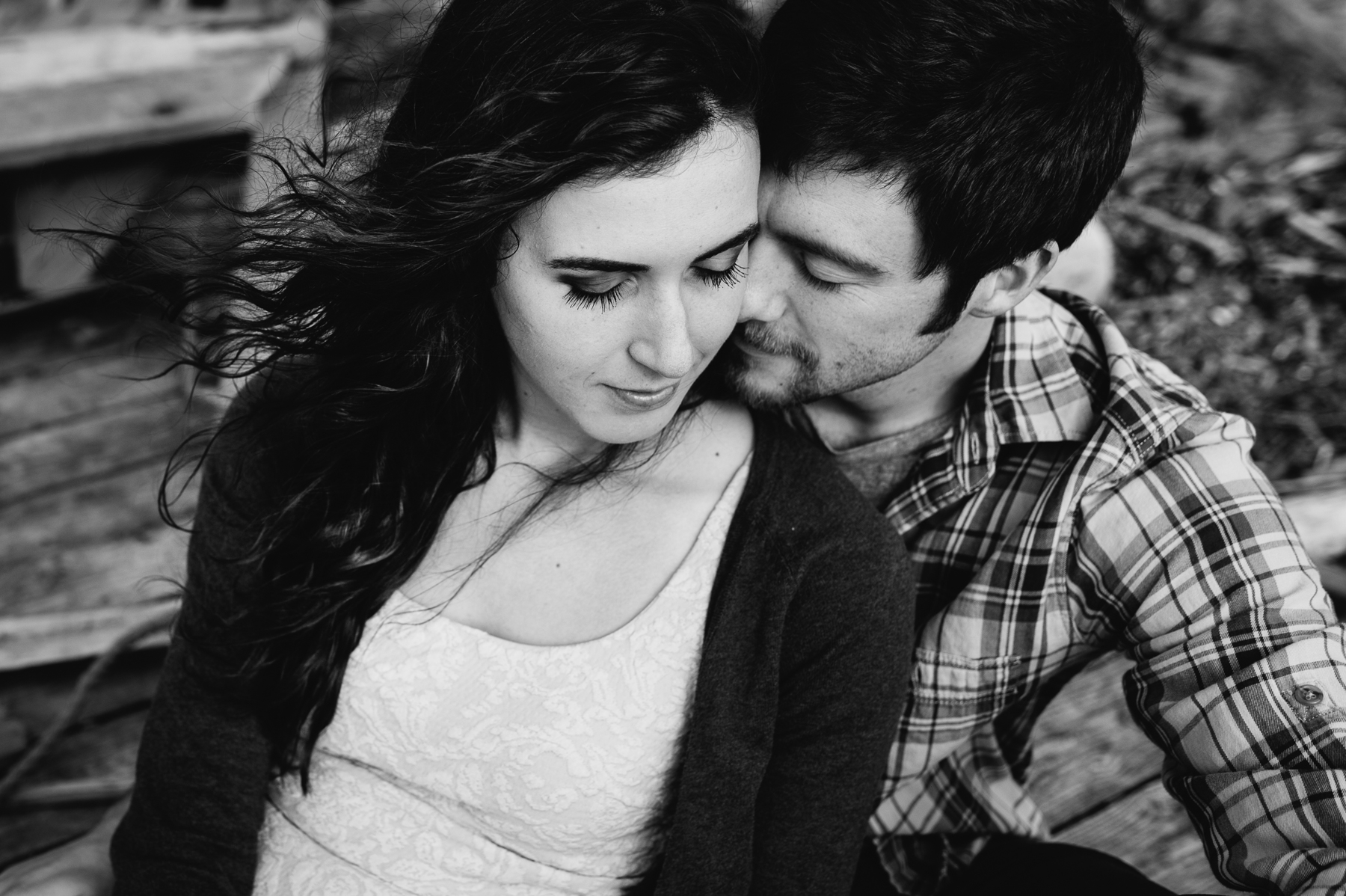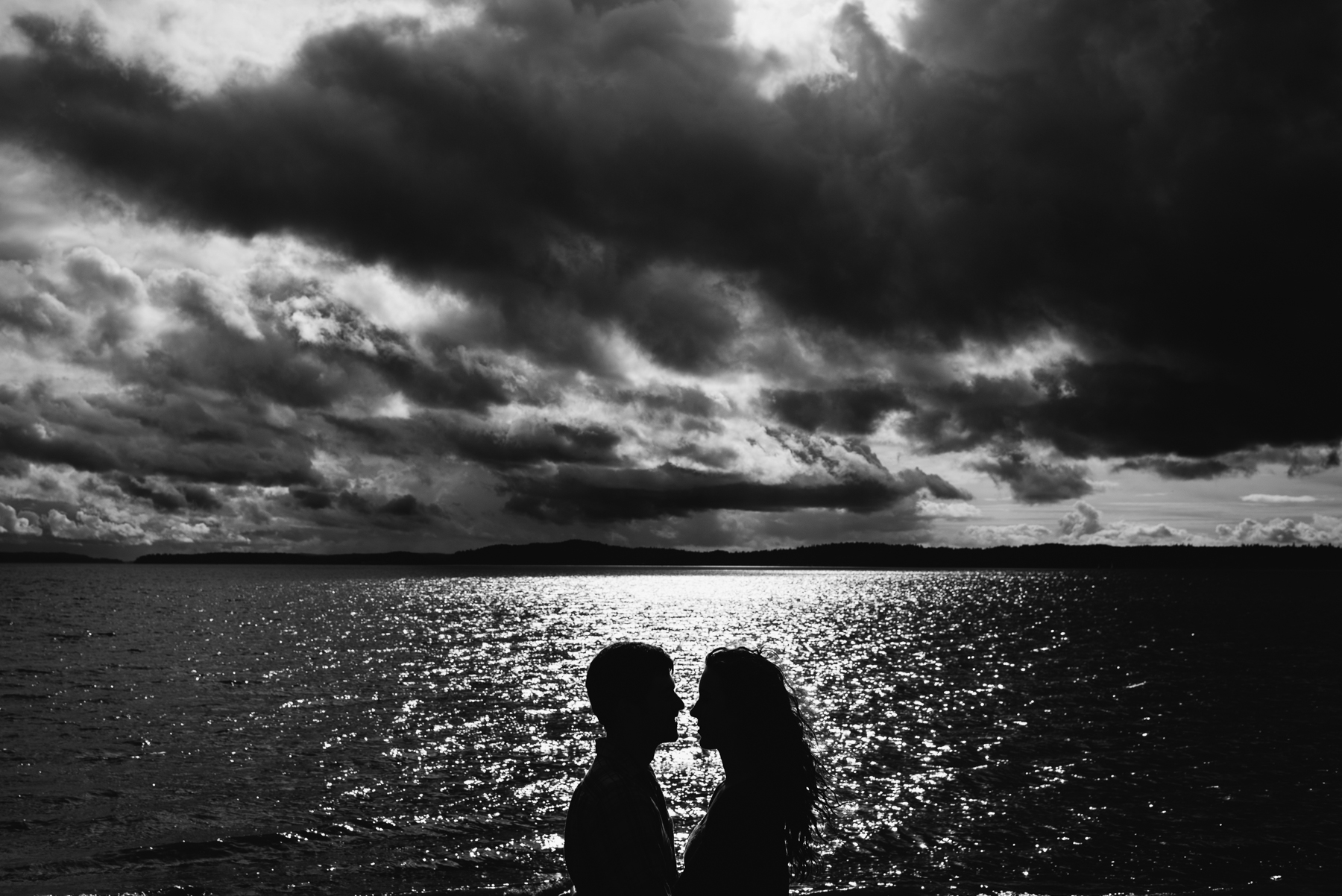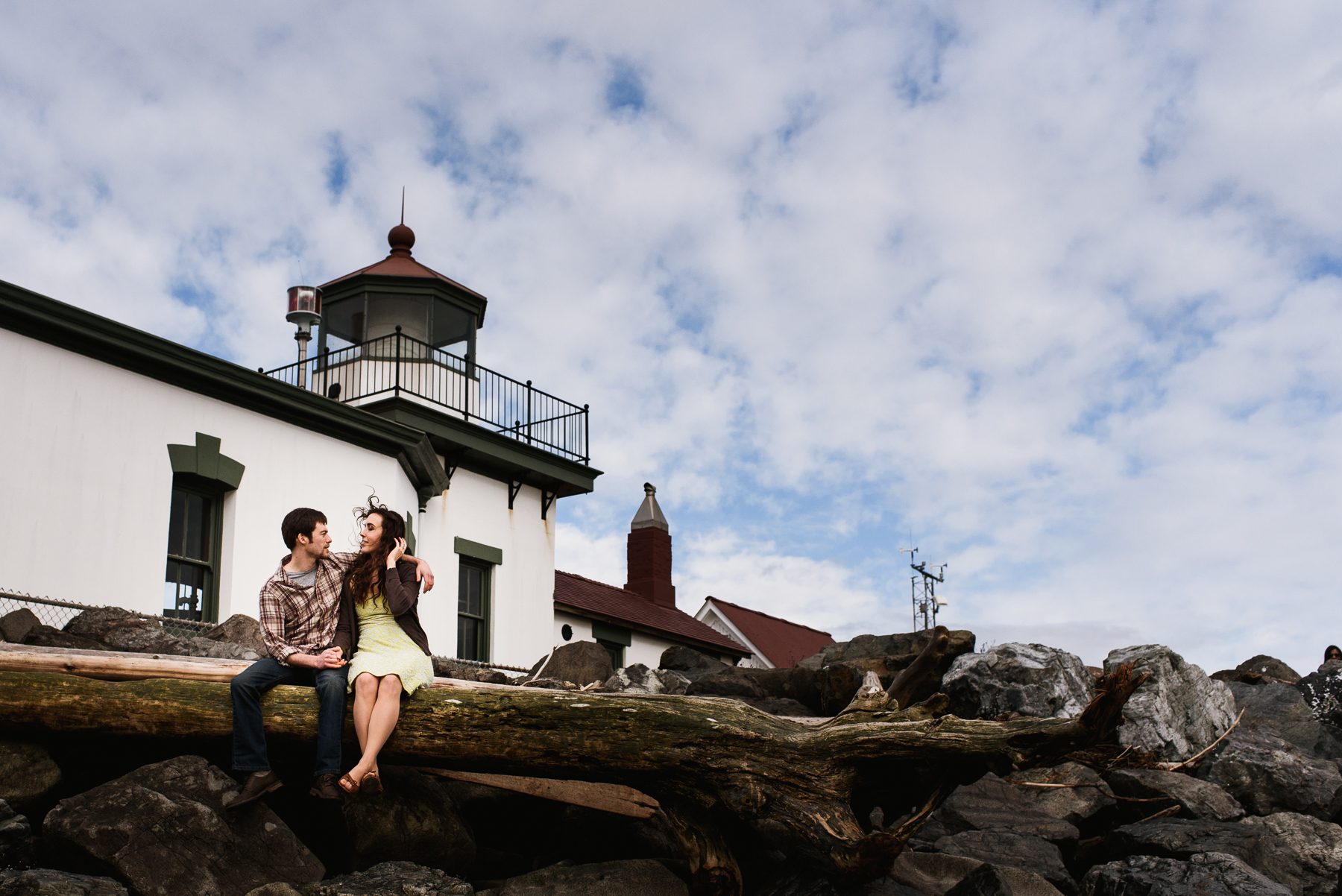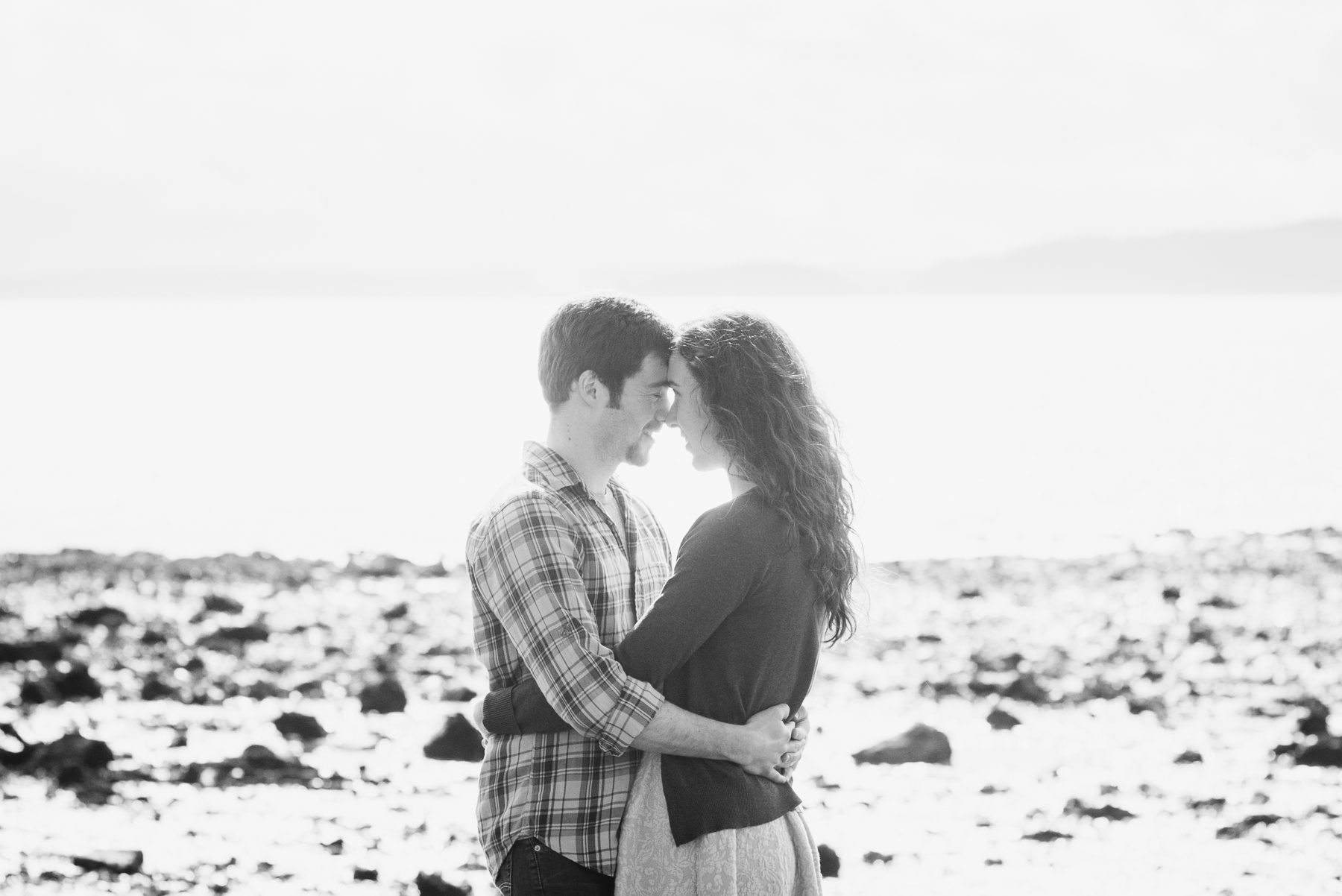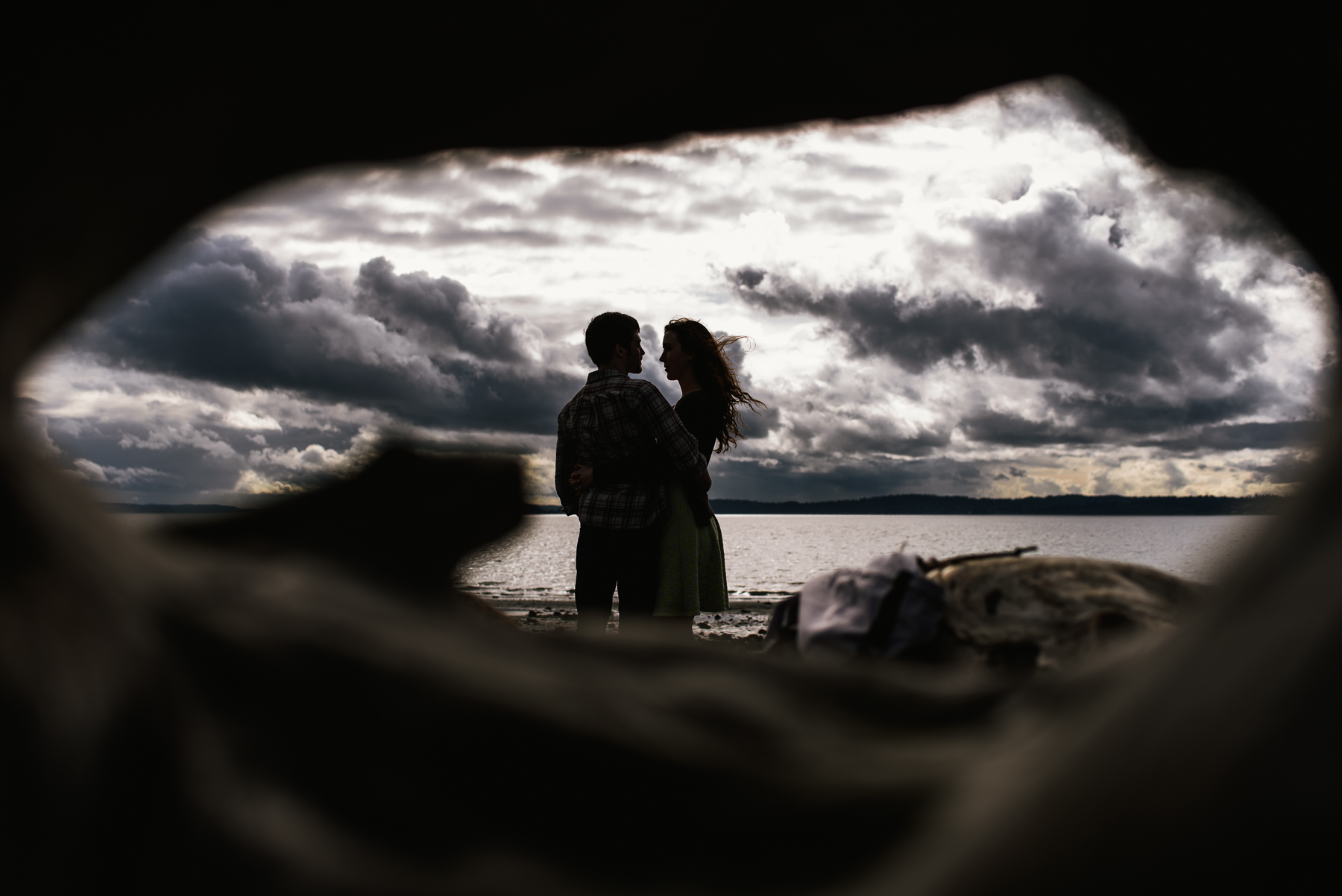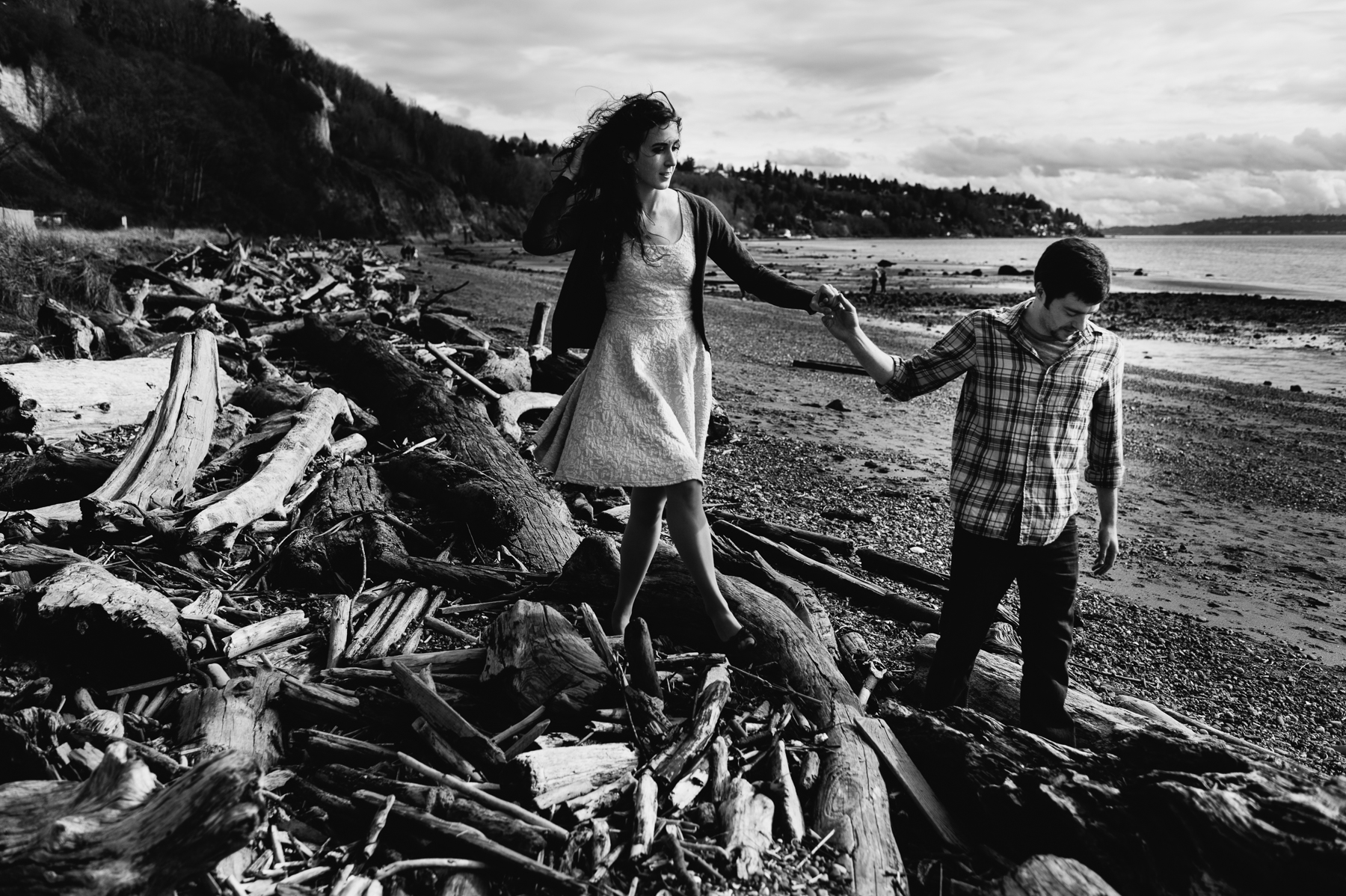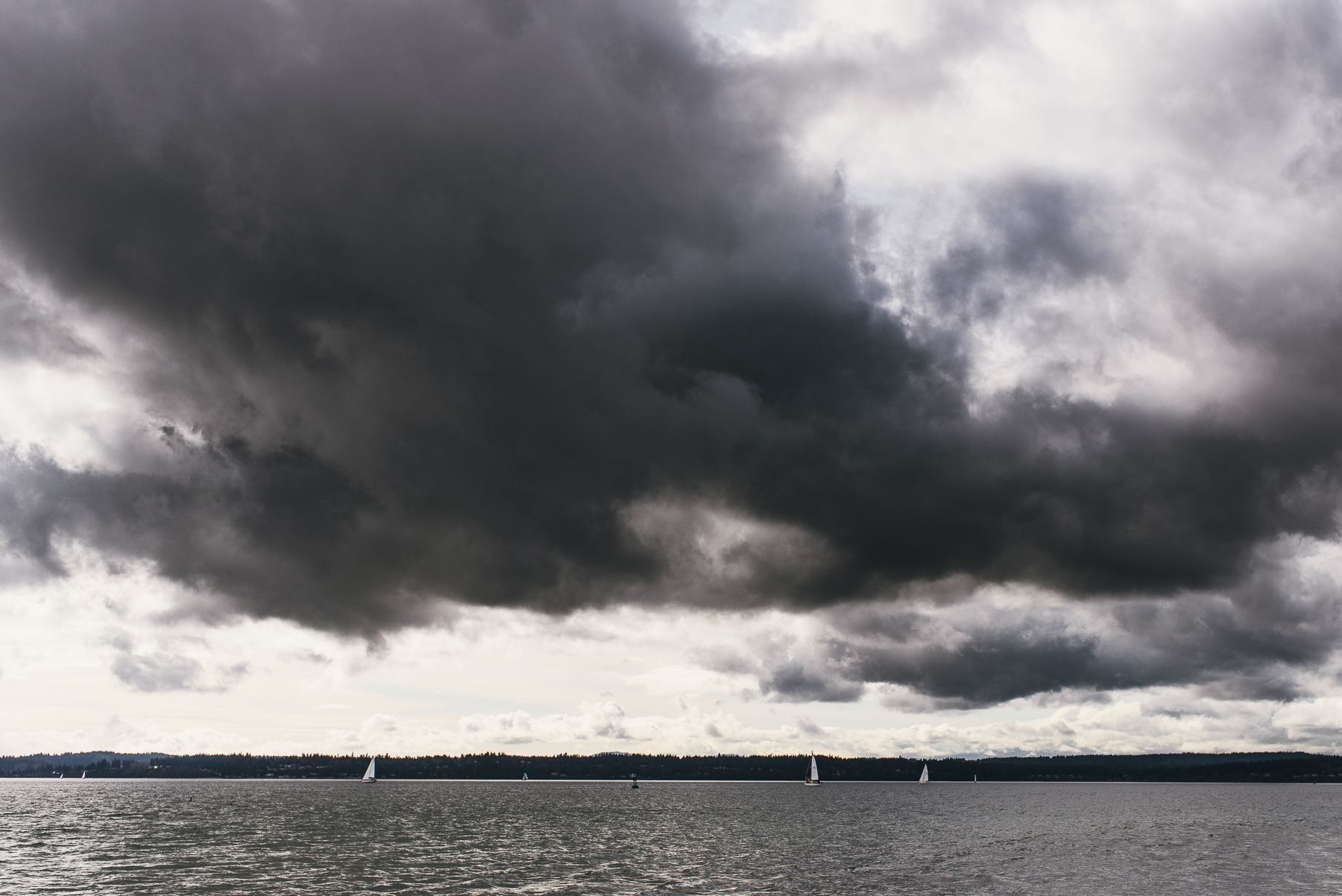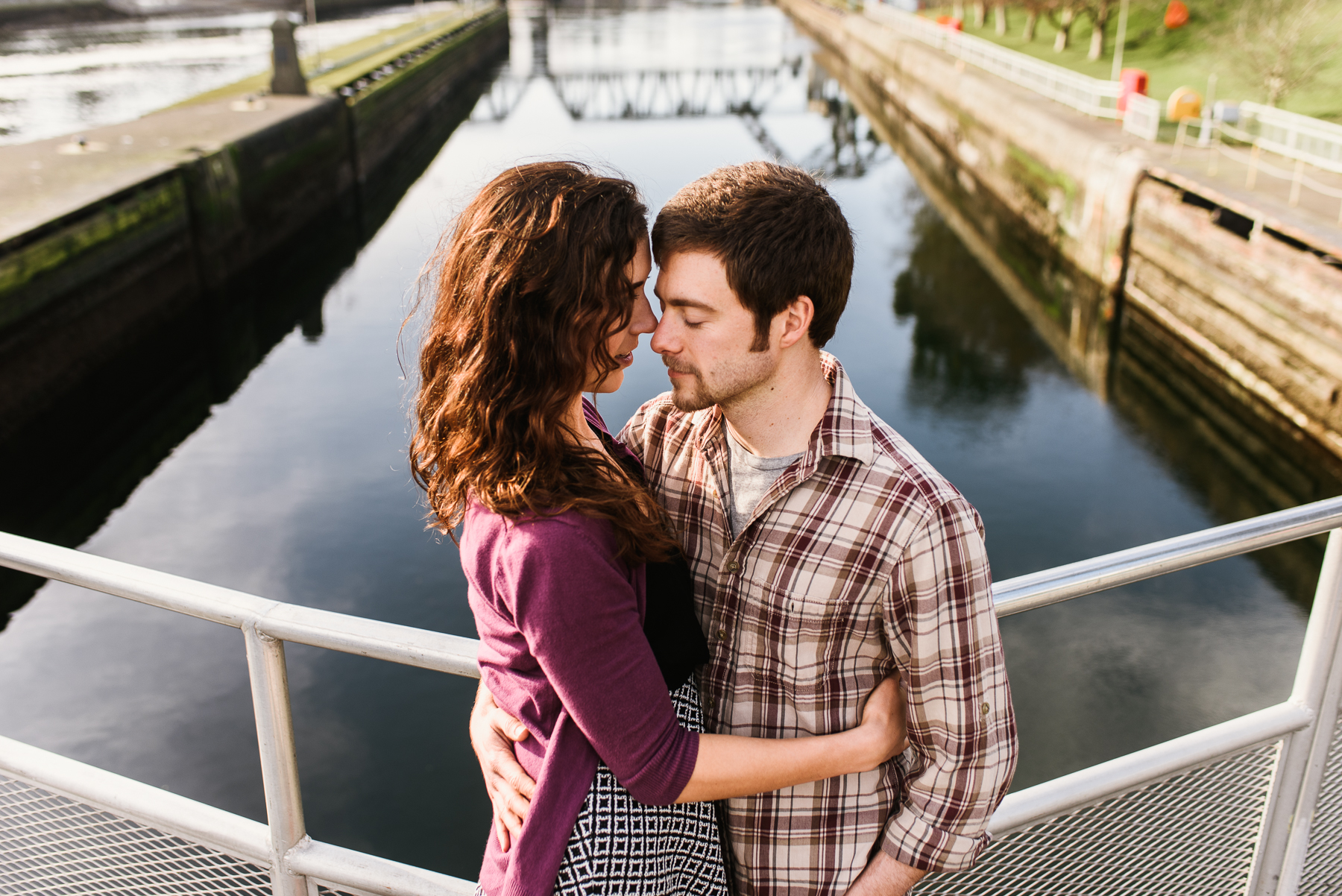 All Photos by Destination and Seattle Photographer Logan Westom