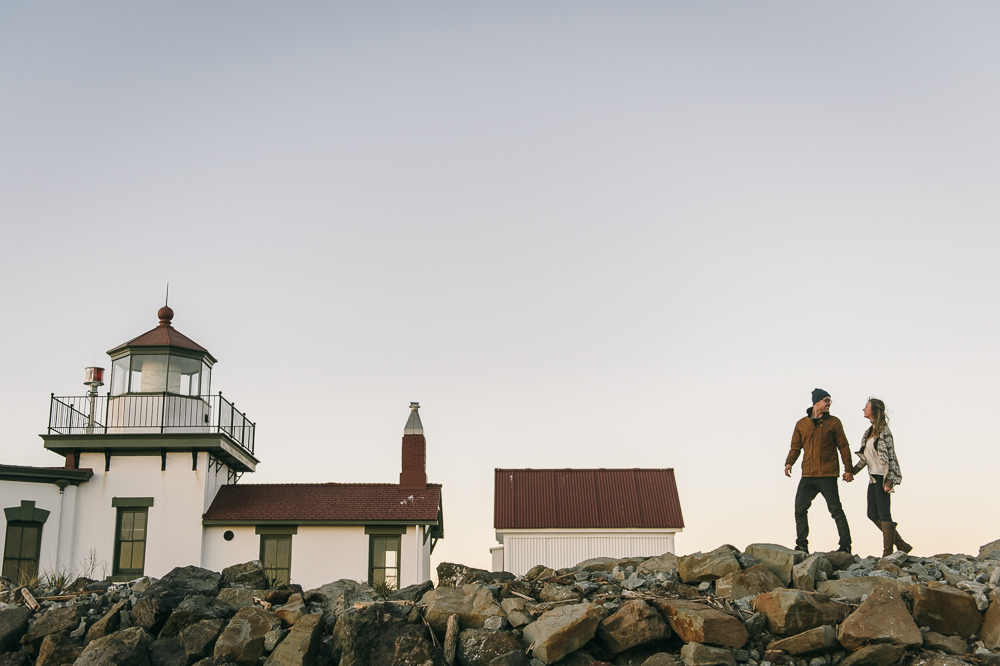 "Inspiration can strike at any moment"
On Sunday I learned the true meaning of this phrase and how wonderful it really can be if you are prepared. It has happened to me many times before. I'll be walking along and all of a sudden an amazing photograph will pop into my head. however, most of the time when this occurs I'm not on an engagement session or shooting a wedding. I'm usually alone, without a camera, and without the opportunity to fully bring the photographic story to life.
I've lost a lot of sleep over this, until now…
"Always be ready when it strikes"
During my exploration of Discovery Park it happened again, inspiration stuck! Once I was able to momentarily tear my eyes away from the mesmerizing sunset I caught a glimpse of the most idyllic lighthouse behind me. It was perfect in it's soft golden hour light and stationed atop a pile of rocks, just waiting to be photographed. Immediately I envisioned the ideal composition but, alas, I was without a couple to complete the story. I was not about to lose this opportunity.
I spotted a couple walking away from the lighthouse and knew I had to ask them to pose for me. These two had it all, it was if they intentionally planned their wardrobe to compliment the scenery. The stars had aligned.  As enthusiastic as any person could be, these two sweet souls were more then willing to pose for the photos. With a little patience waiting for other visitors to exit out of frame, a tiny touch of direction, and 60 seconds later, these two photogenic naturals transformed an inspired image from my mind into a complete and beautiful reality.
The feeling of capturing this story was incredible – not just for myself but also for surprising the couple with this spontaneous photo shoot. It is something I have not felt since I first started shooting weddings. These moments are why I love what I do. This is what it is all about. So the next time inspiration strikes I'll be ready to strike back.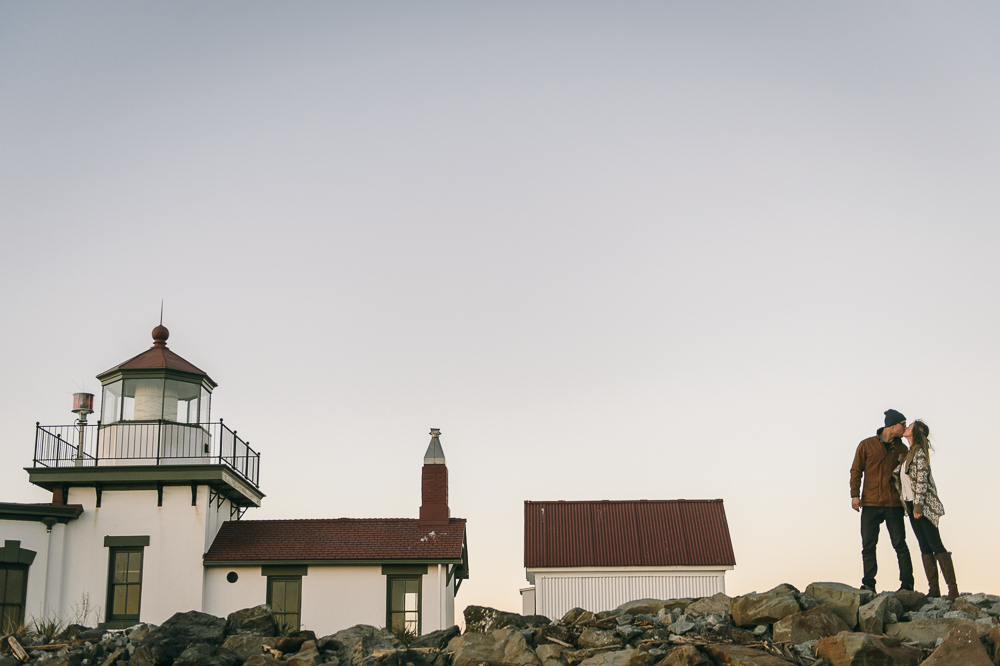 All Photos by Seattle Wedding Photographer Logan Westom