It's not every day I get to photograph a couple's wedding filled with a magnitude of different cultural influences. Miriam & Ernest's Kiana Lodge wedding photos represented many African traditional wedding aspects new and exciting to me. Each part of the day was unique in their own way and Miriam and Ernest had the biggest smiles on their faces the whole time.
In the morning, all of the bridesmaids got ready together and they shared champagne while toasting Miriam on her special day. True to family tradition, before leaving for the wedding venue a representative from Ernest's family, along with other family members came to retrieve Miriam. Ernest's family sang a traditional song as Miriam's family sang in response. Miriam's family would not let her leave with Ernest's family without a little cultural tradition of resisting to let her go before being presented with gifts for the family. Eventually,  with a little bit of time, and a final prayer over Miriam,  she was allowed to leave with Ernests family. The family laid out pieces of cloth so that Miriam could walk across them towards the car. Then everyone made their way towards Kiana Lodge for the ceremony.
Kiana Lodge made for the perfect venue for Miriam and Ernest. It is located right along the waterfront of Poulsbo and the views look out onto Bainbridge Island. It featured a large open lawn and a spacious gathering hall with tons of natural light – this venue was beautiful.
The ceremony started out fun and full of energy as the bridesmaids and groomsmen danced down the aisle. Each of them even had their own style of dance. Ernest, coming down the aisle first, was completely elated. He danced and pointed at guests he recognized in the seats. I thought he couldn't look any happier – I was wrong. He became even more expressive when Mirarim joined him and lifted her veil.
After dinner,  family, guests, and members of the church they are both a part of presented Miriam and Ernest with various traditional gifts. These were particularly special gifts intended to help the newlywed couple live a strong and healthy life together.  The night got moving after that as Miriam changed into her dancing dress and the whole room opened up – the dance party had begun. A remarkable moment was when the bridal party performed a choreographed dance that caused all of the guests to cheer.
This wedding was truly a unique event and I feel so fortunate to be able to be involved in it. This is what excites me about photography – getting to know a couple and learn about the life they are beginning to share together. I hope you enjoy these photos as much as I enjoyed being able to take them.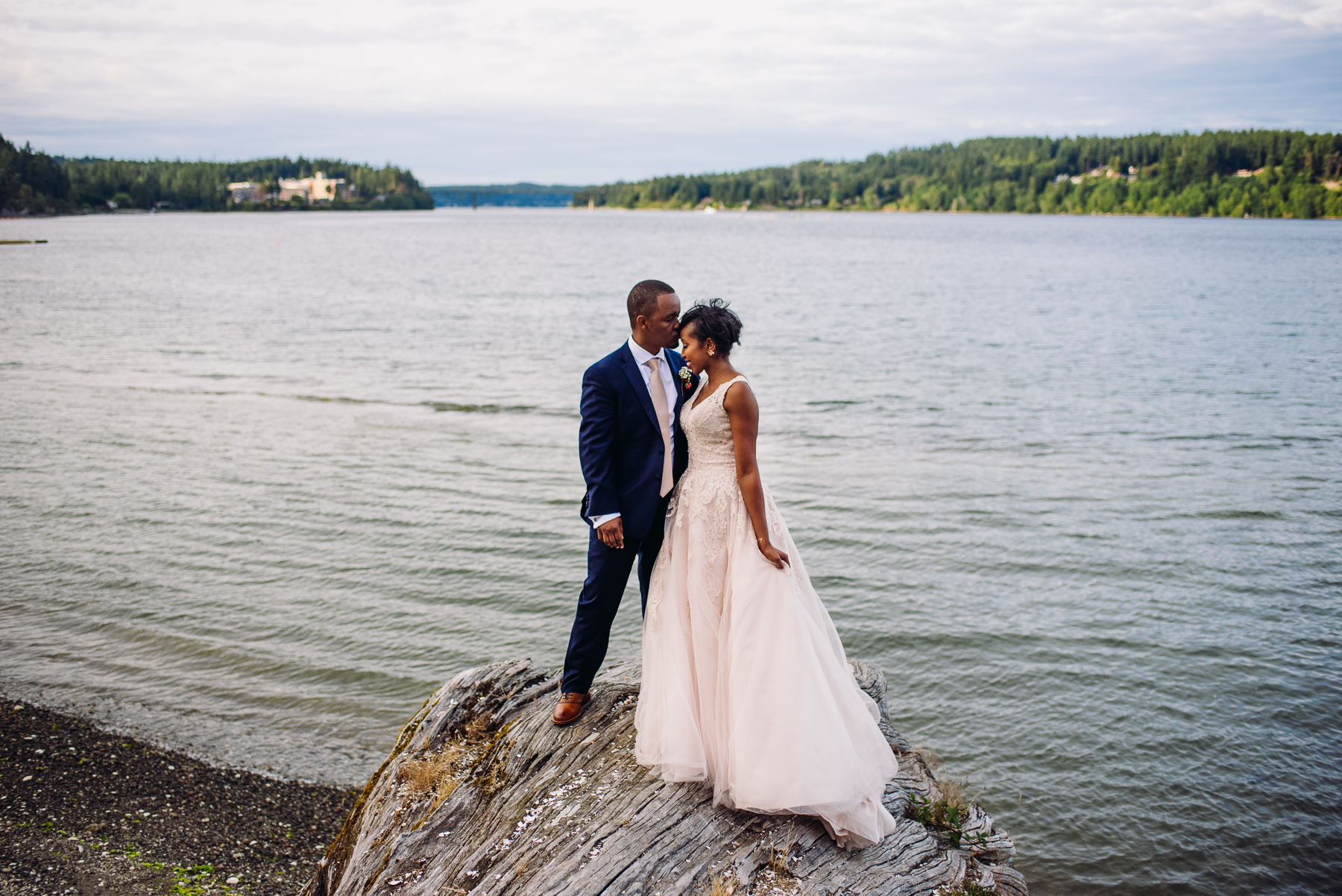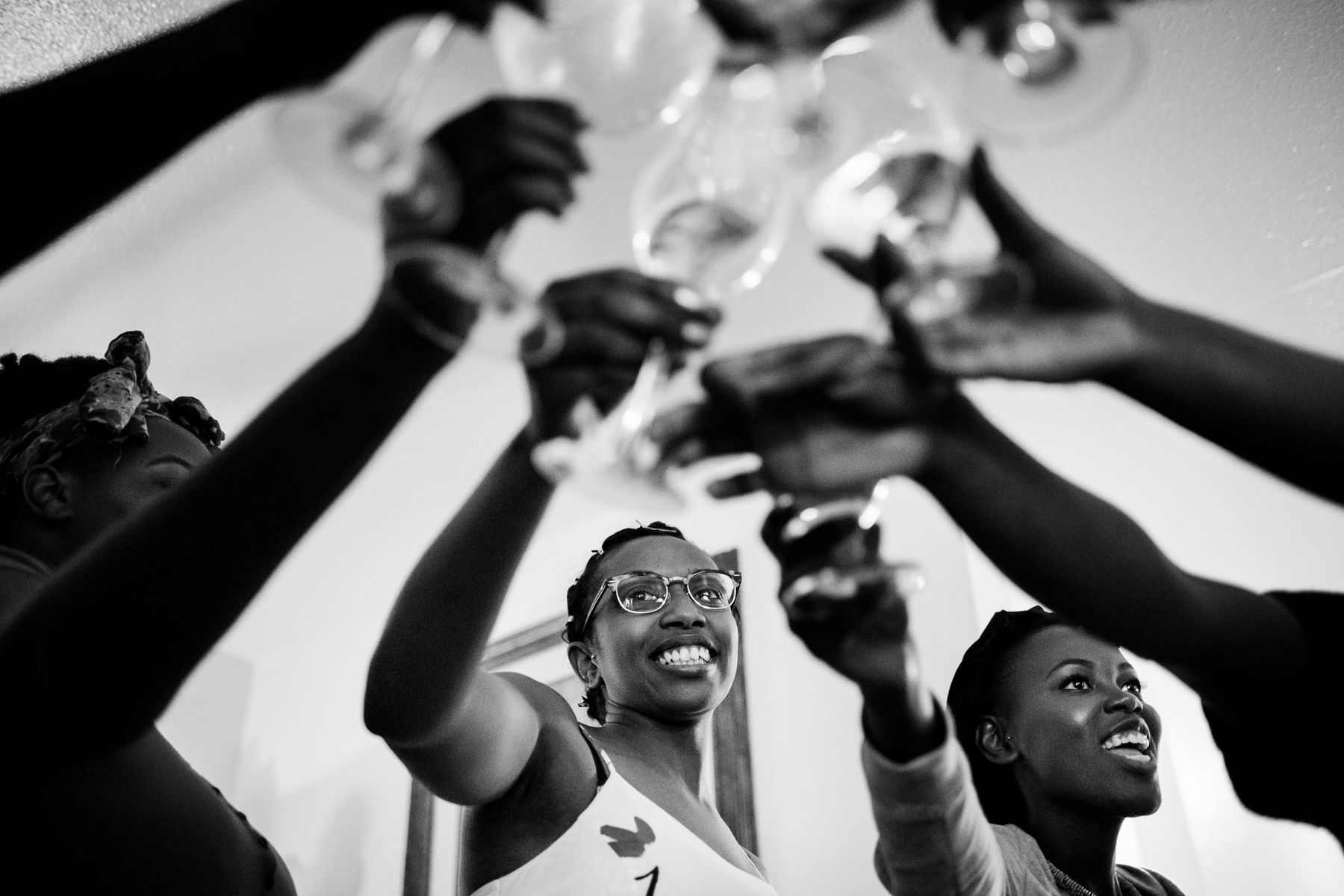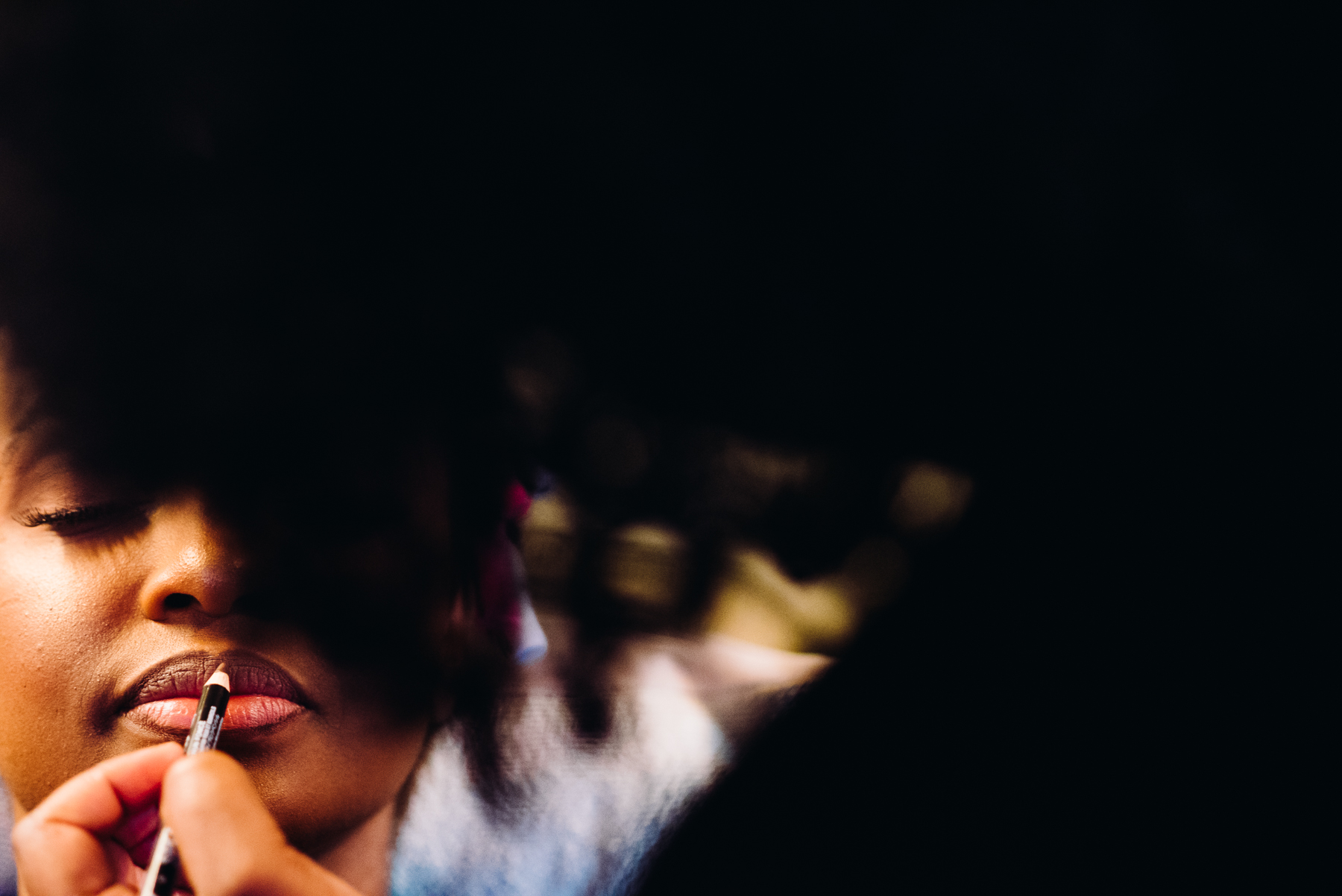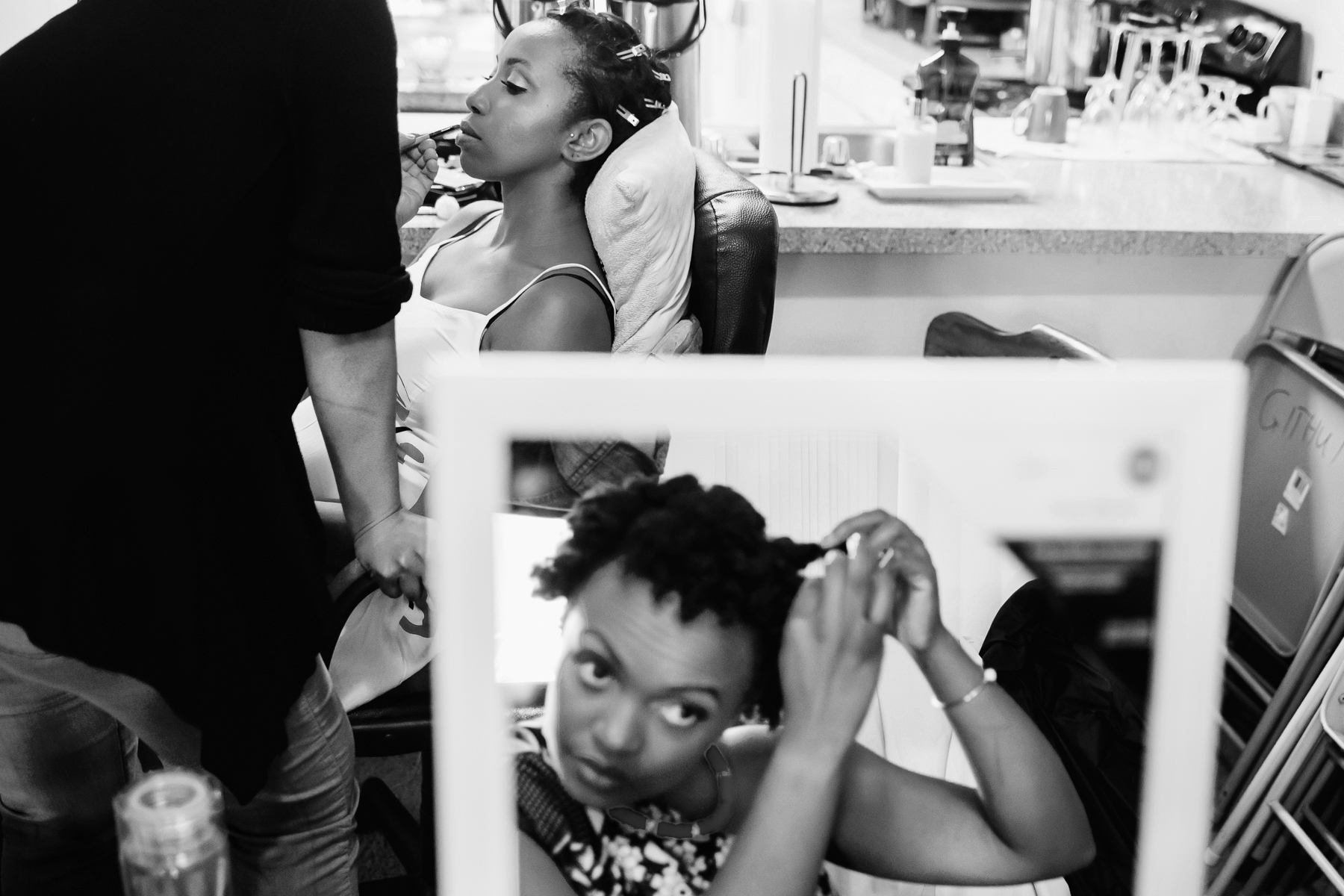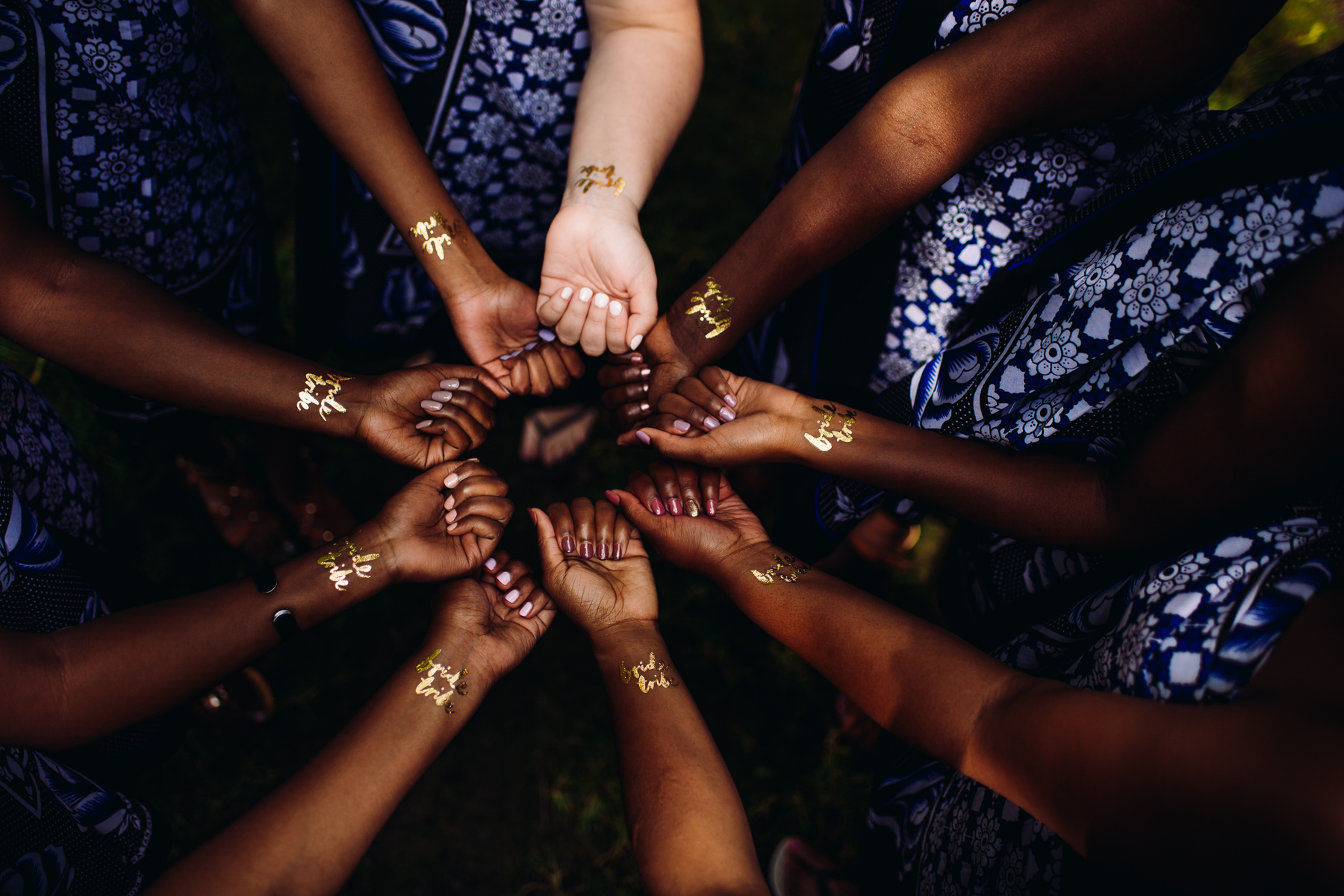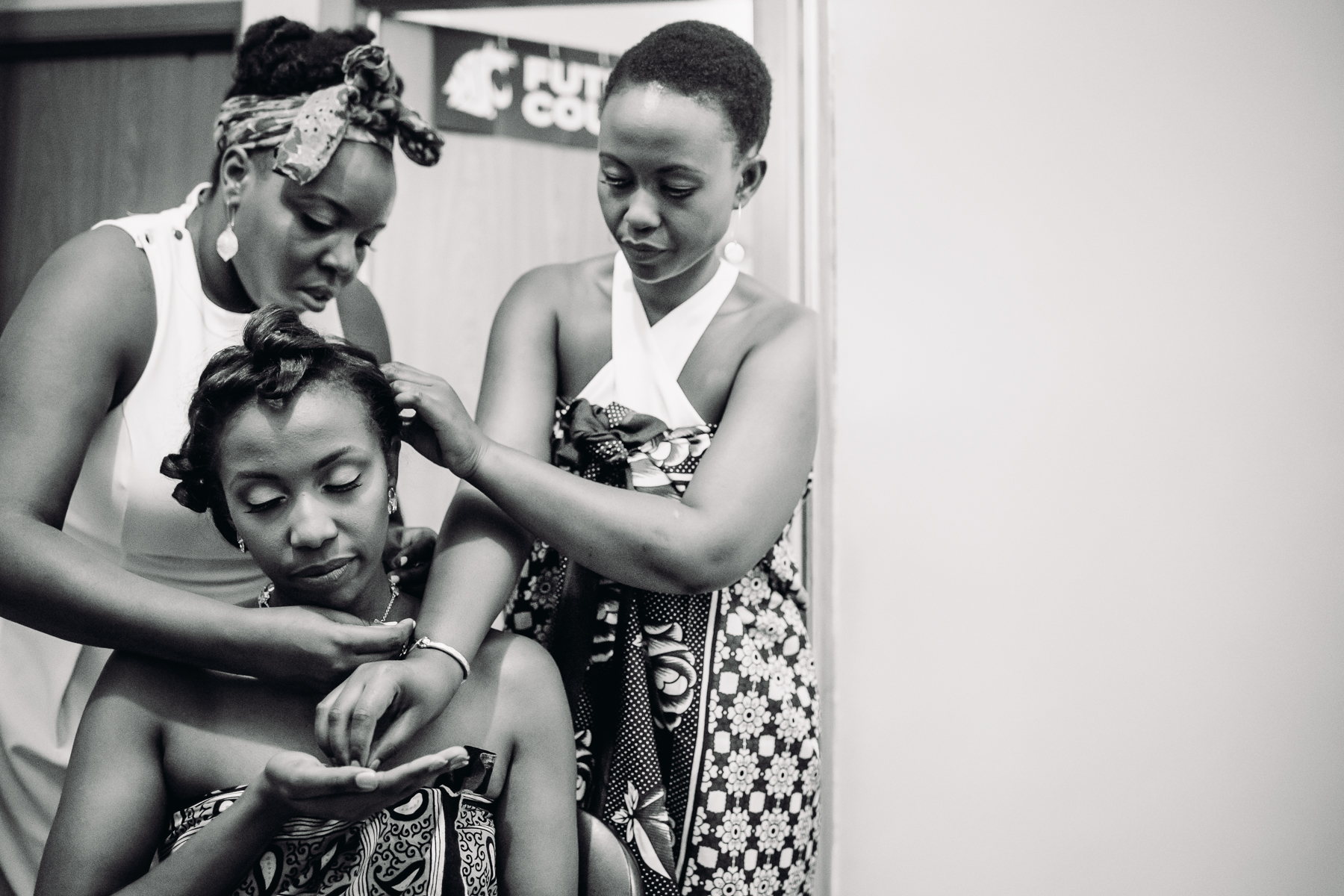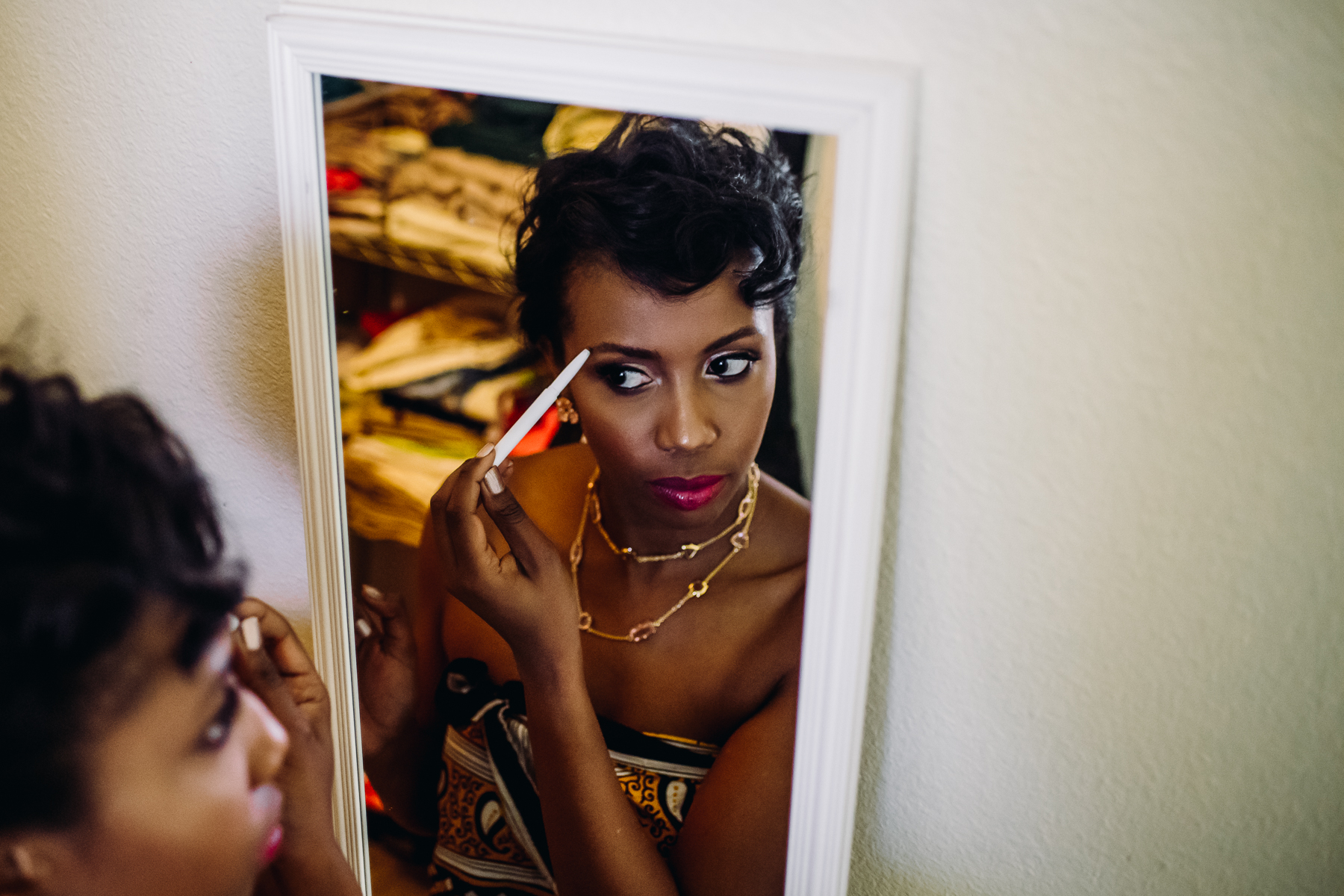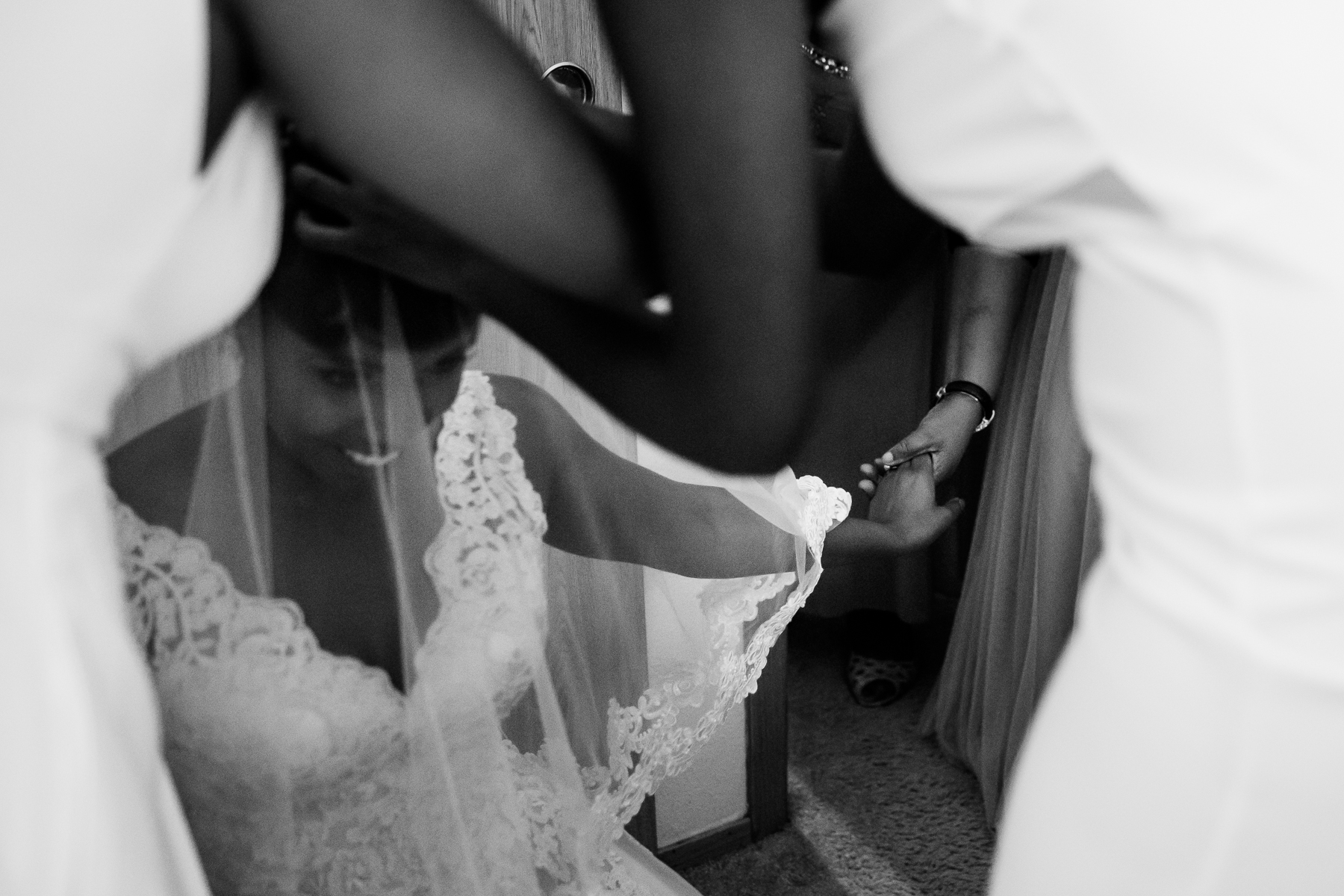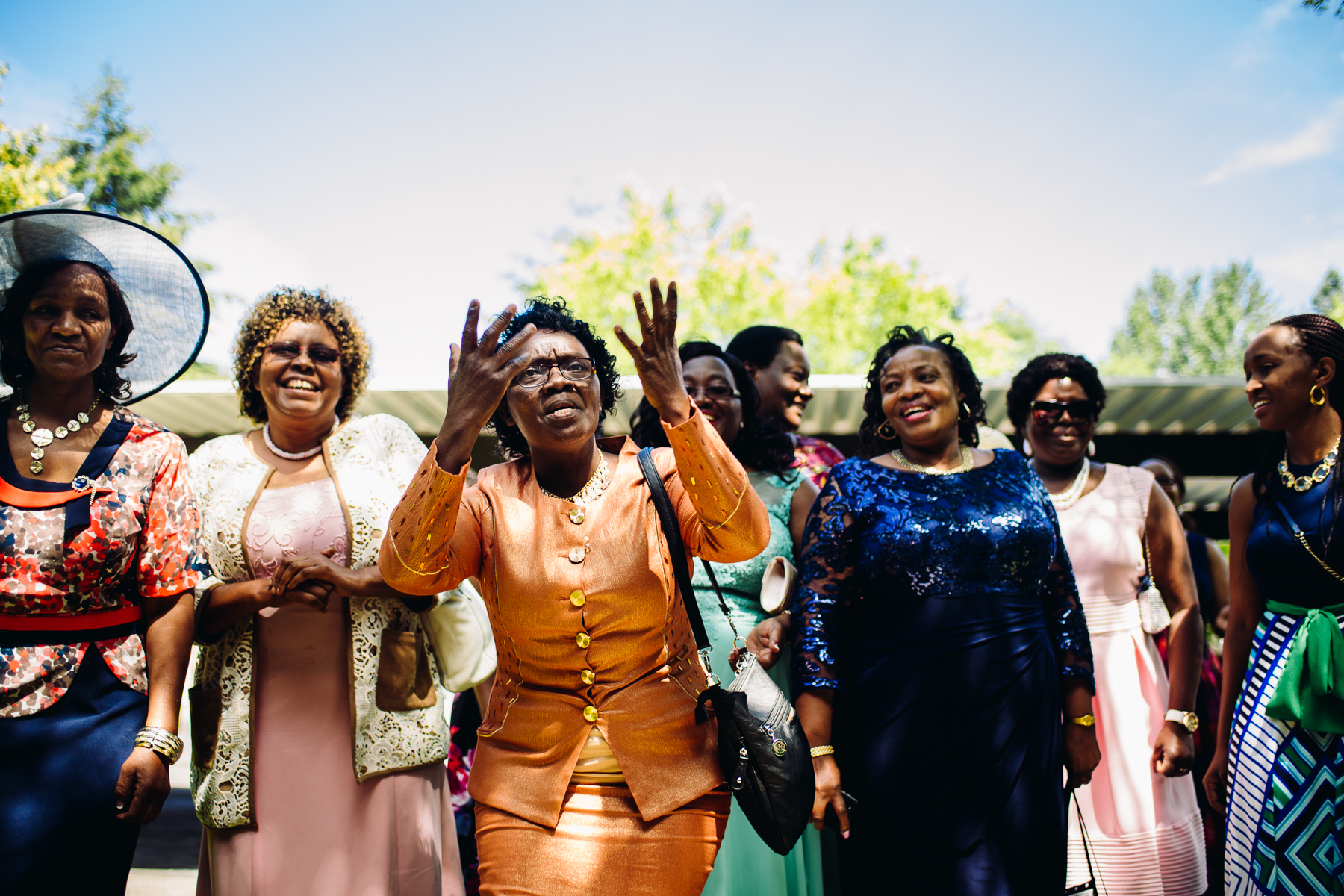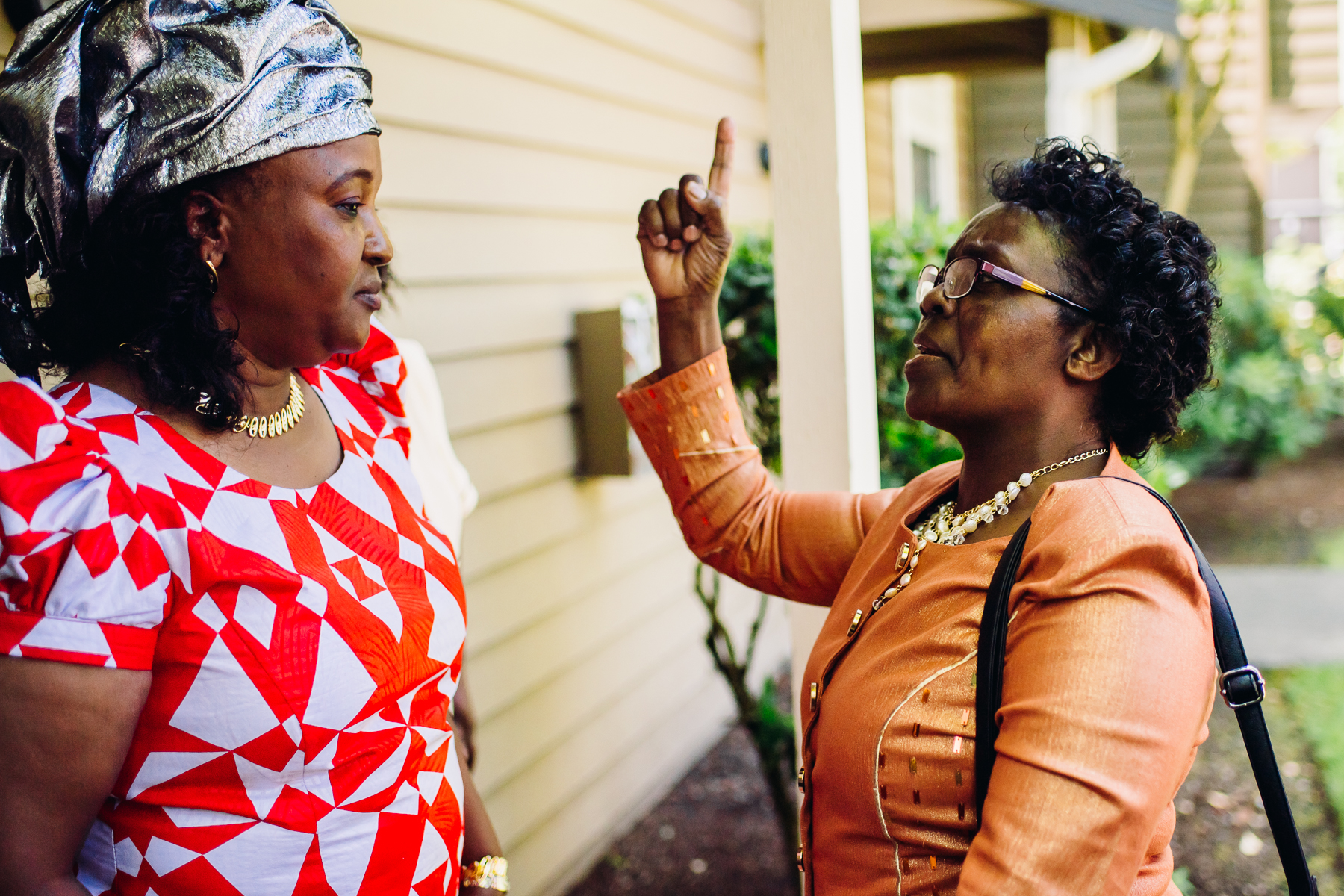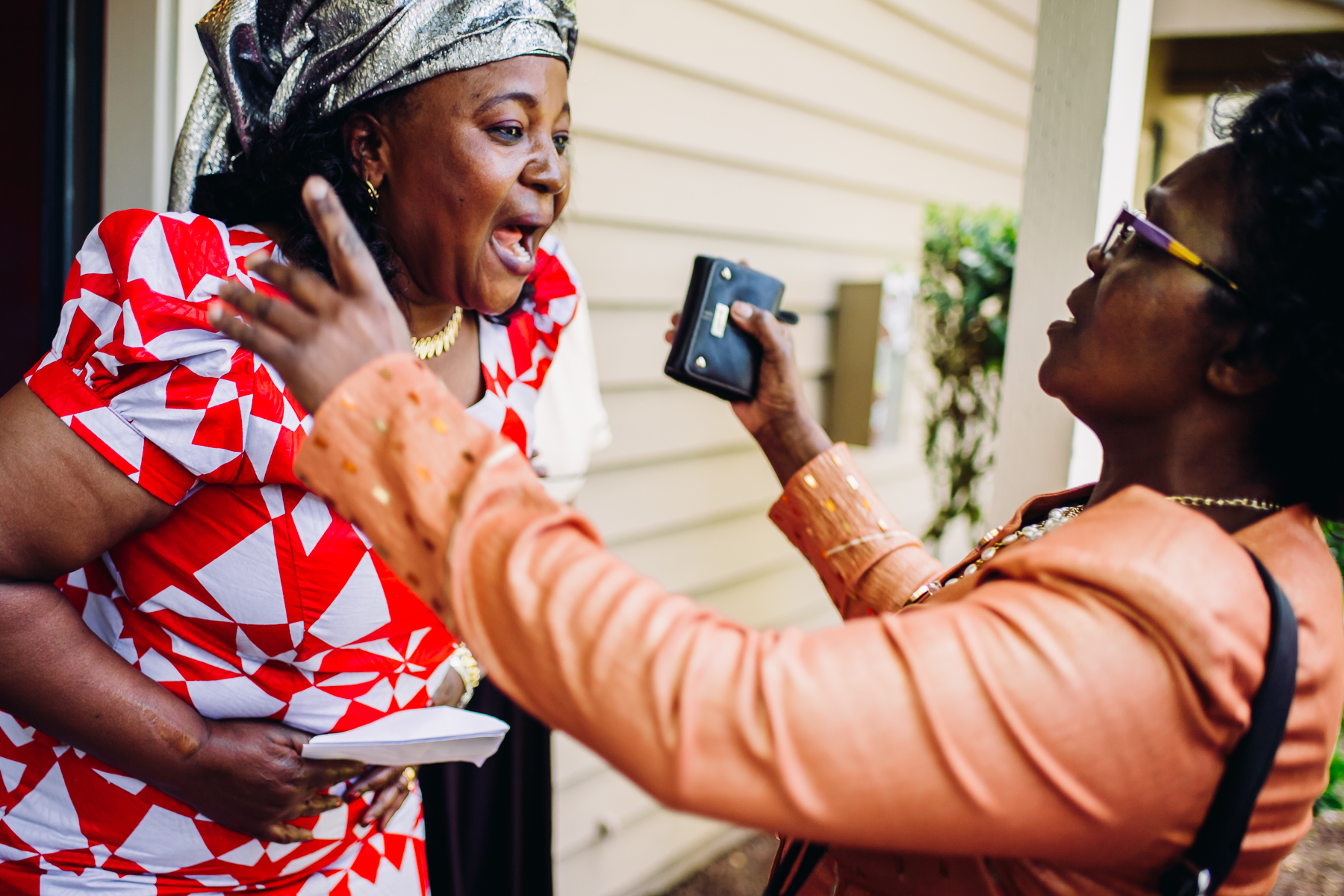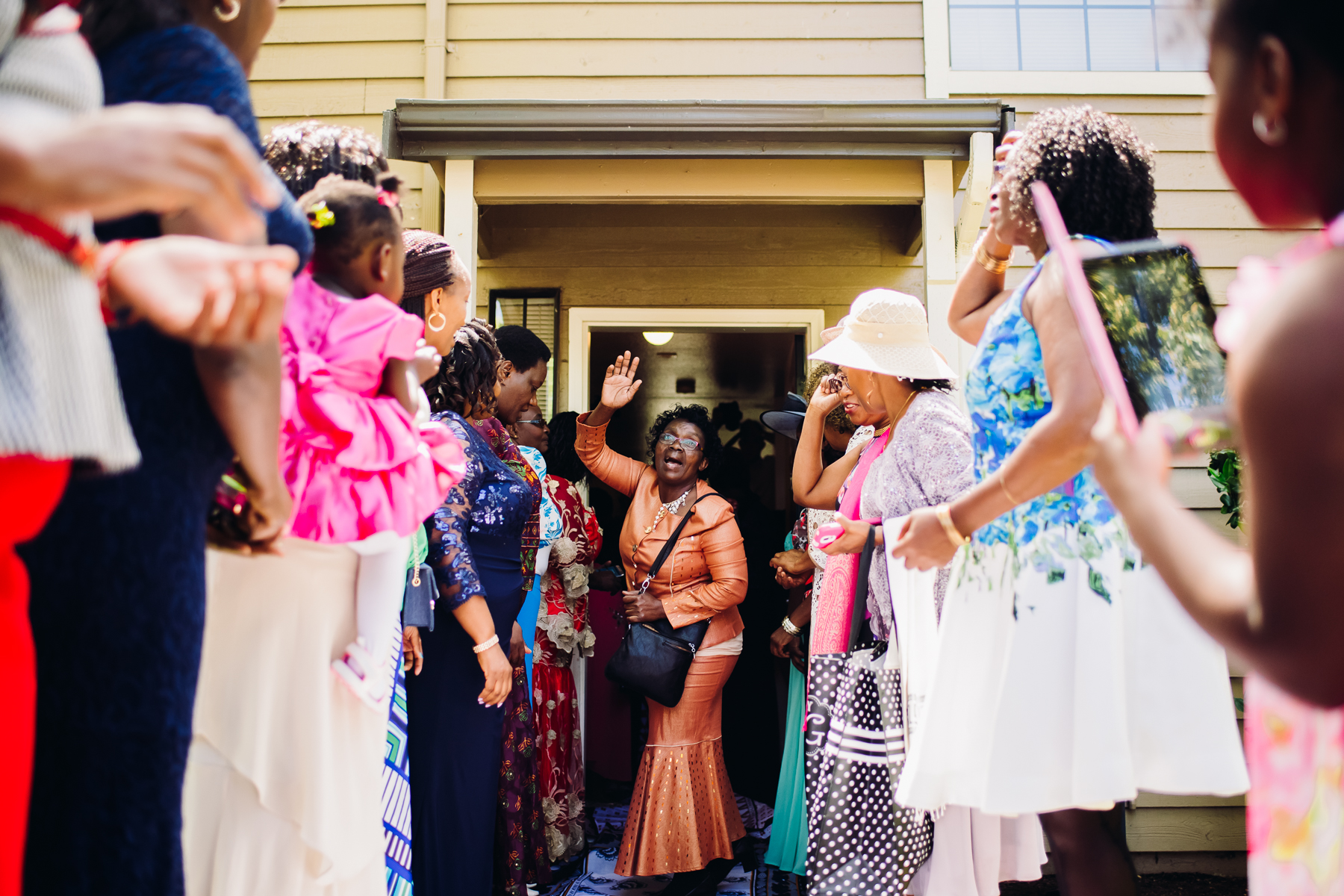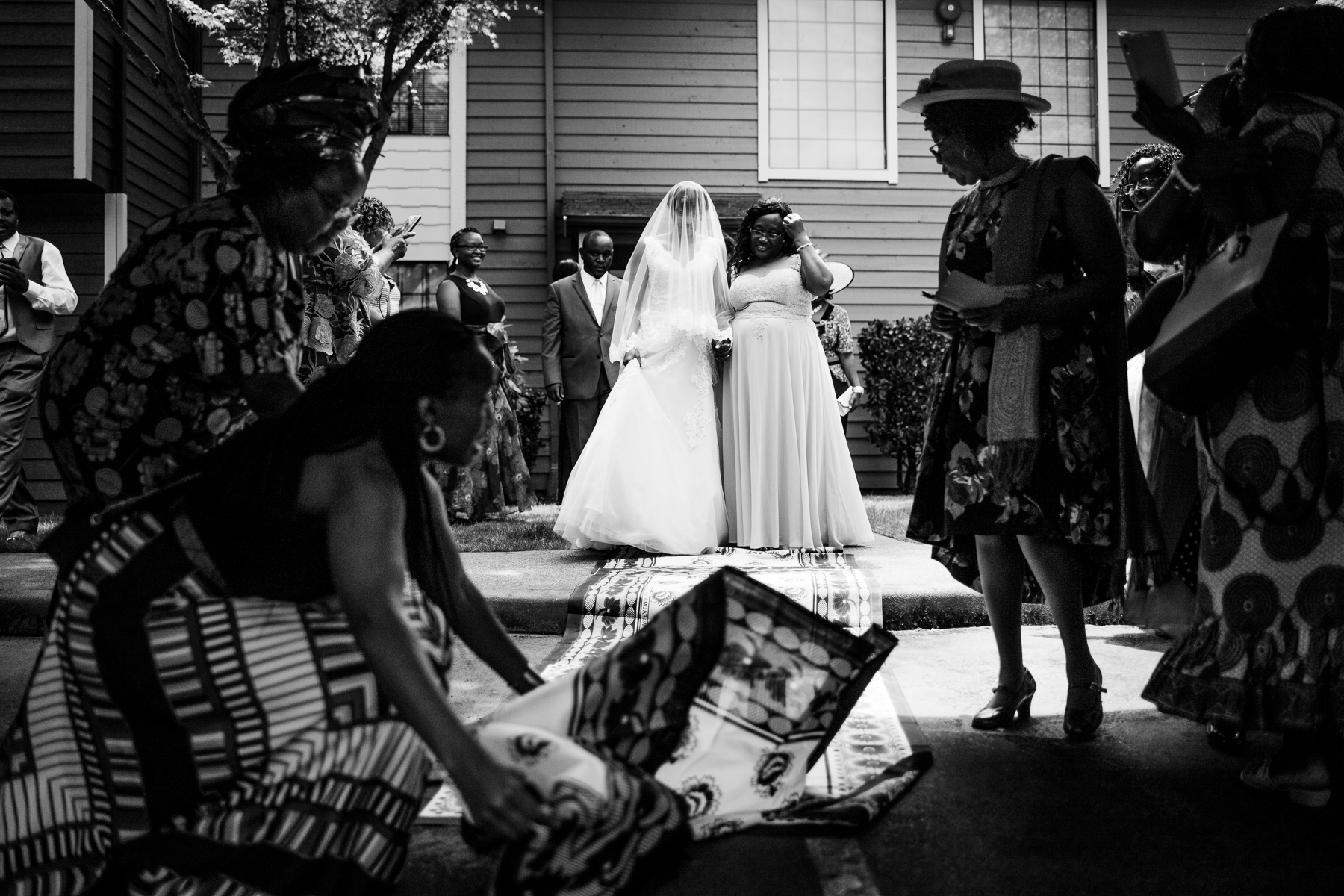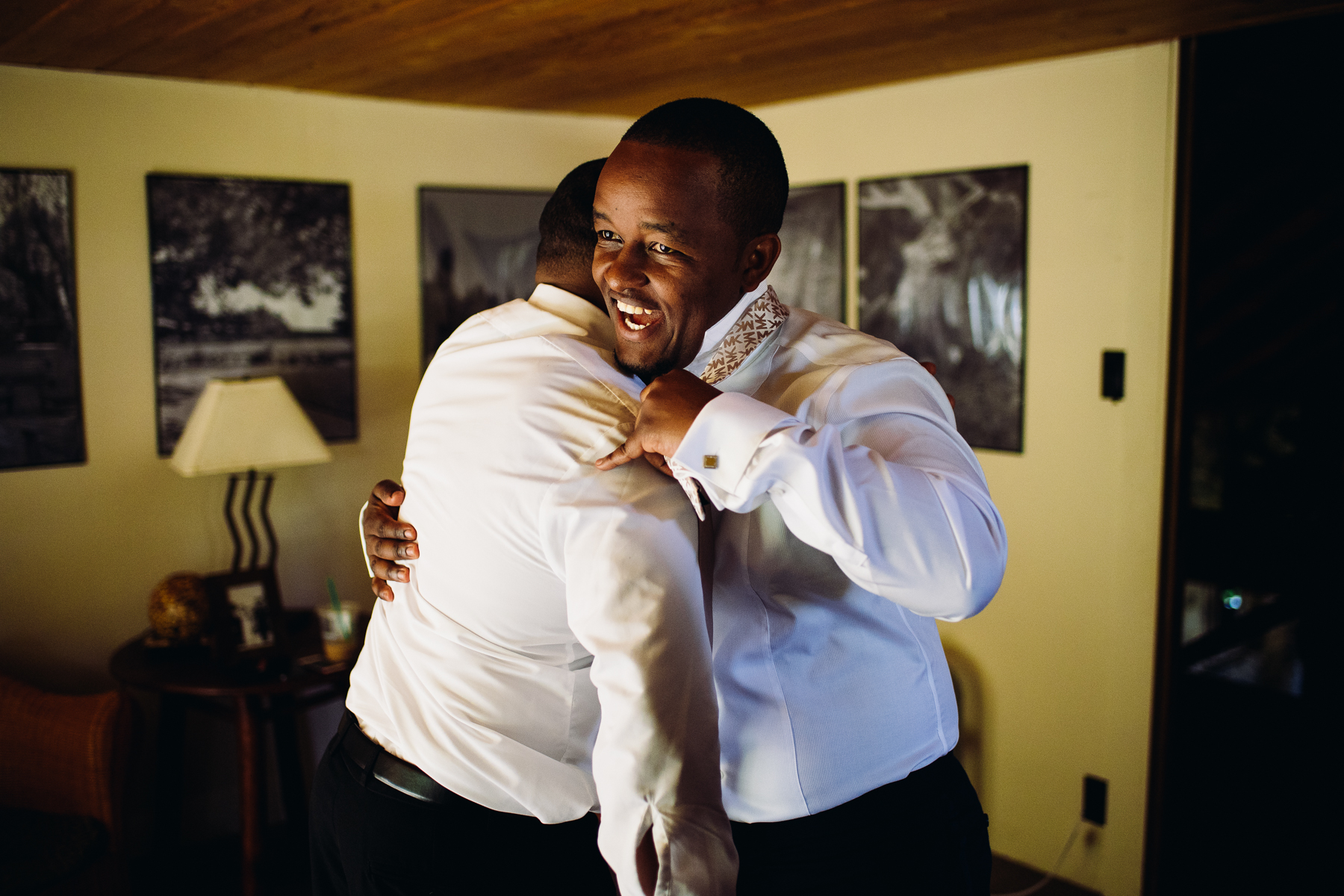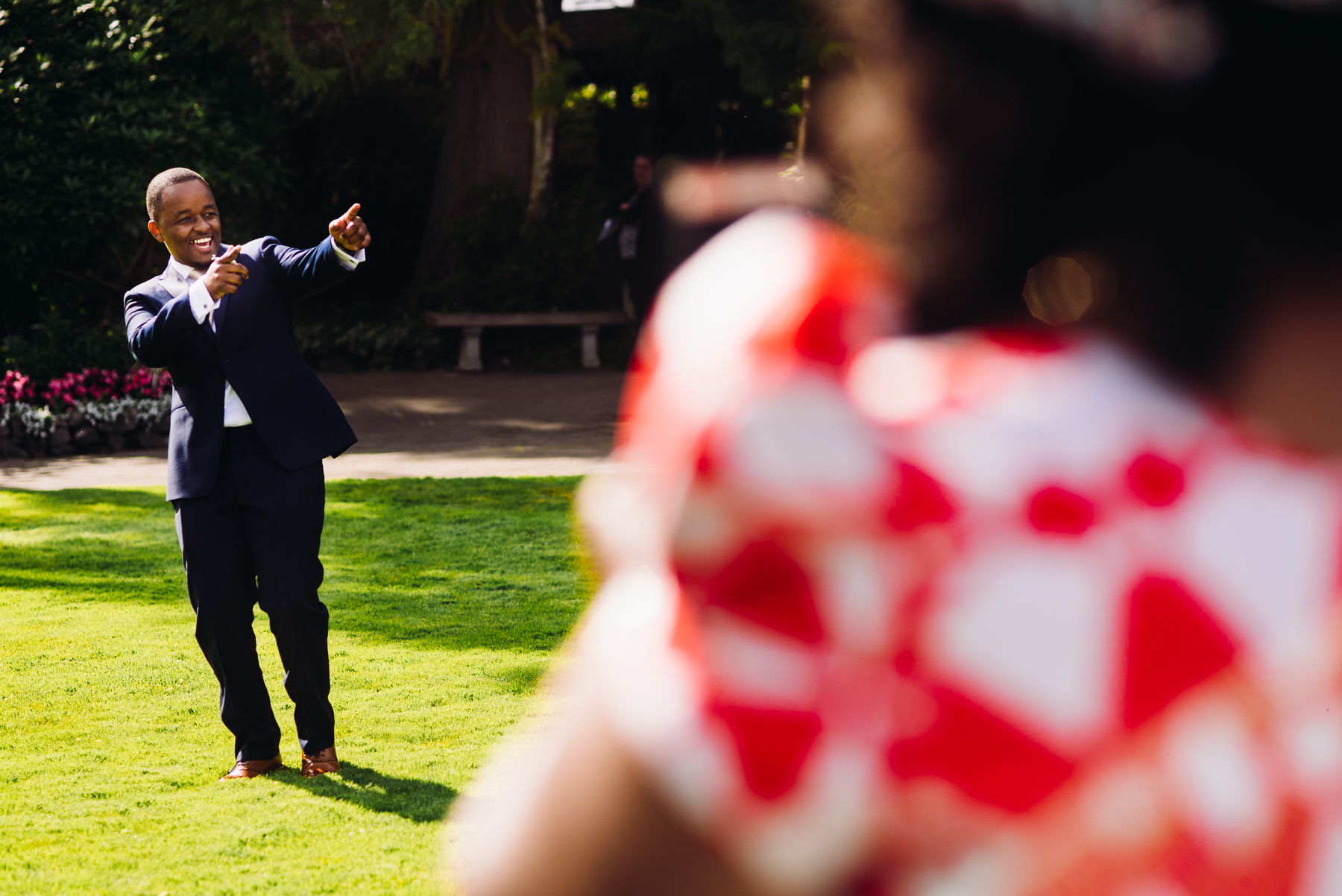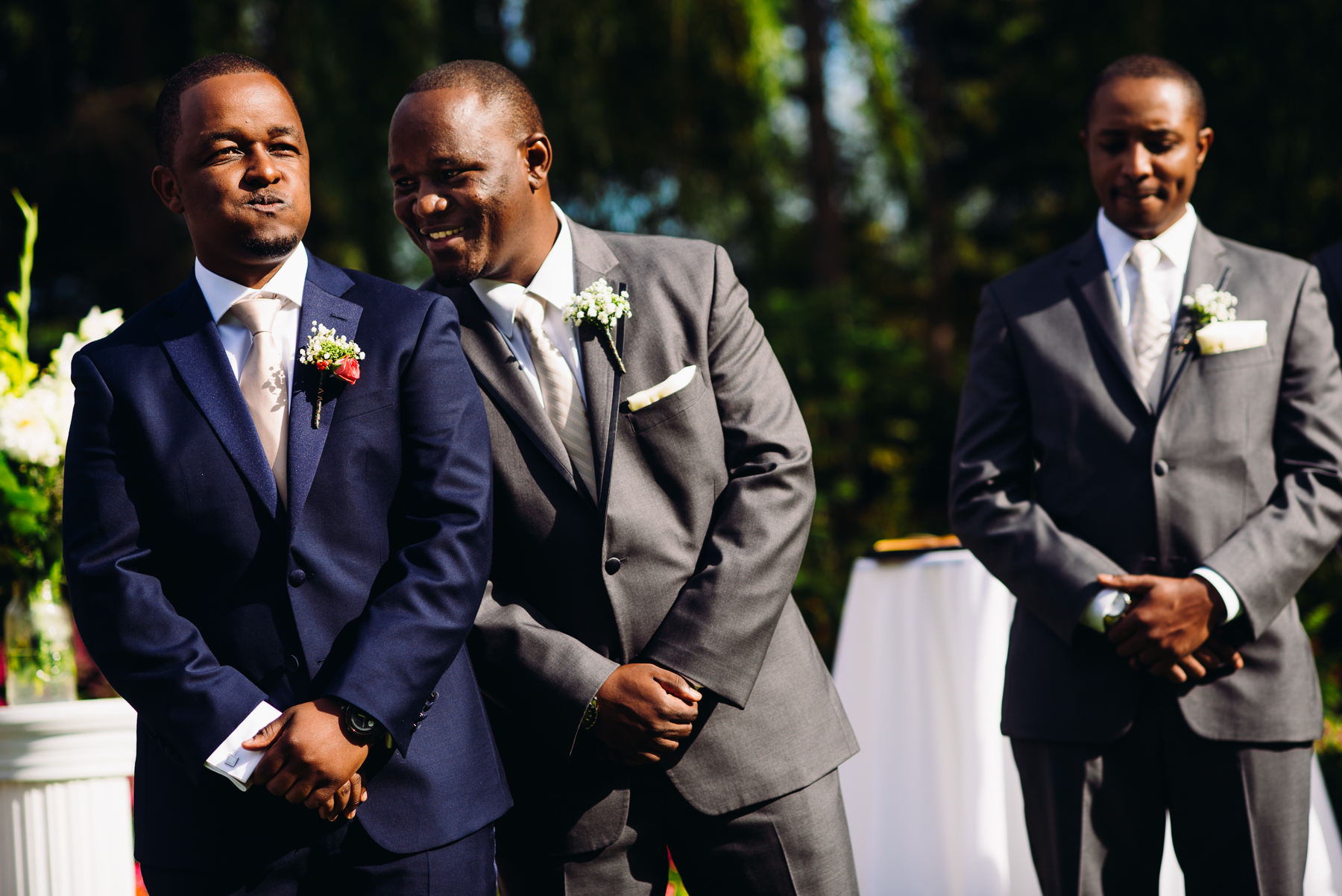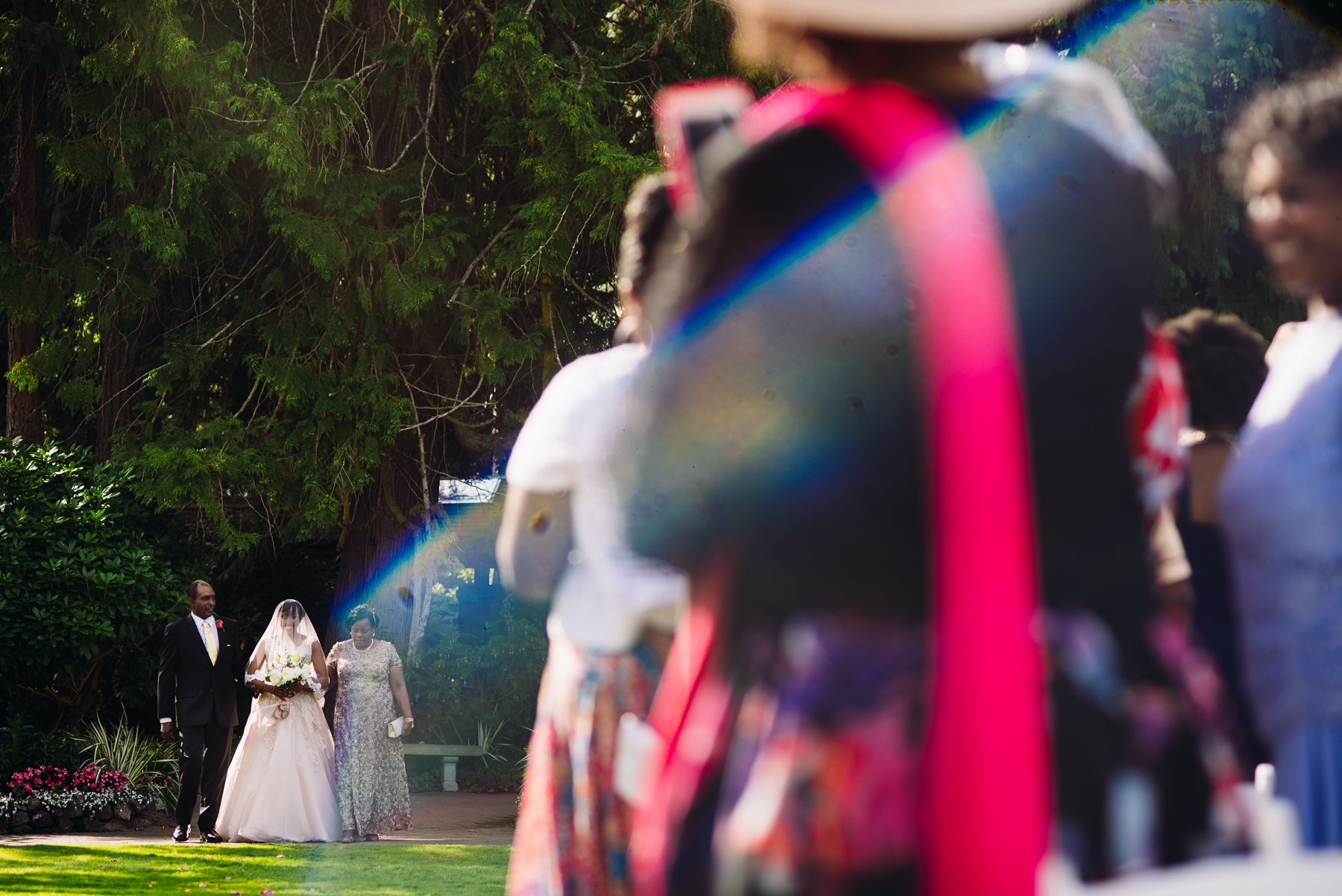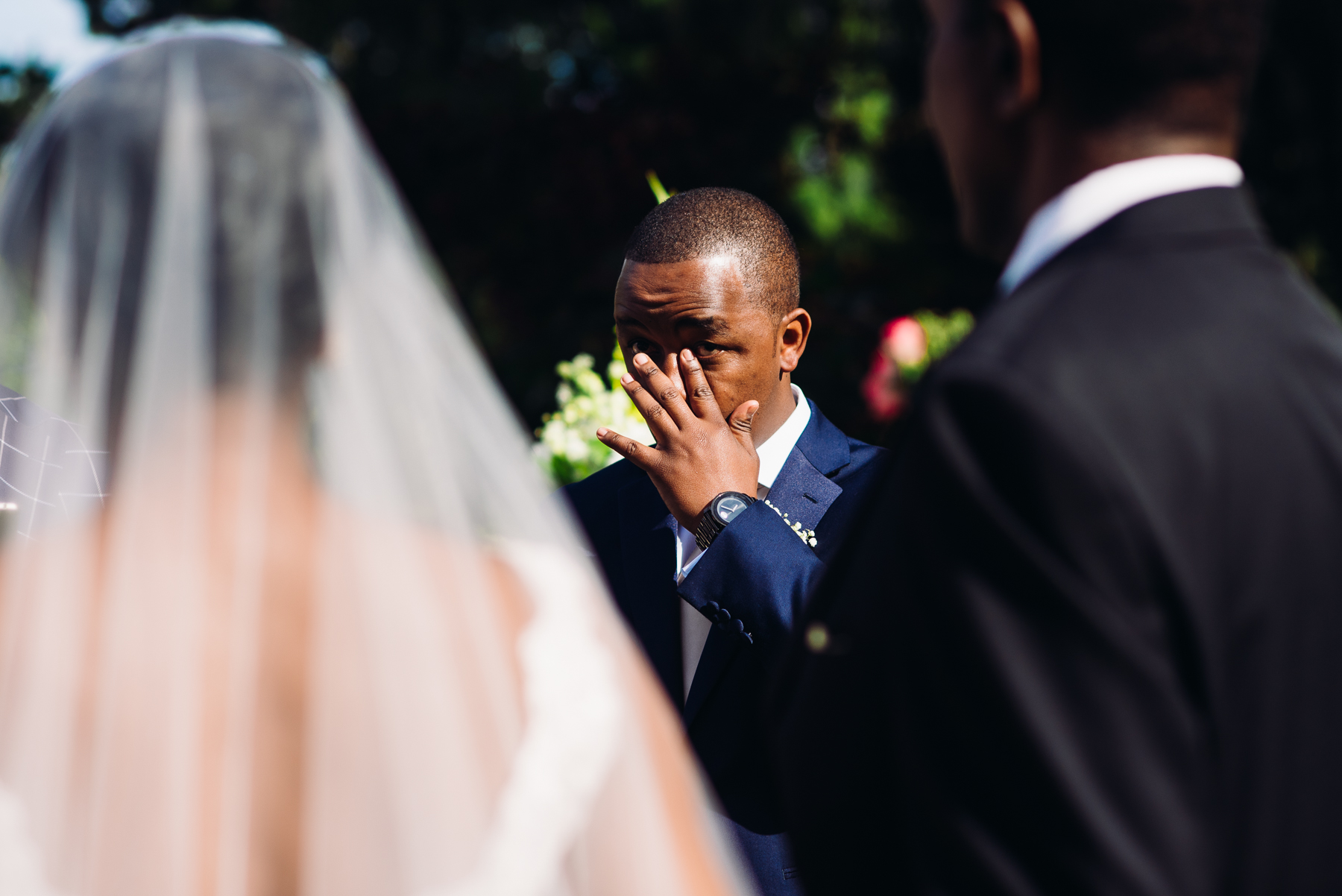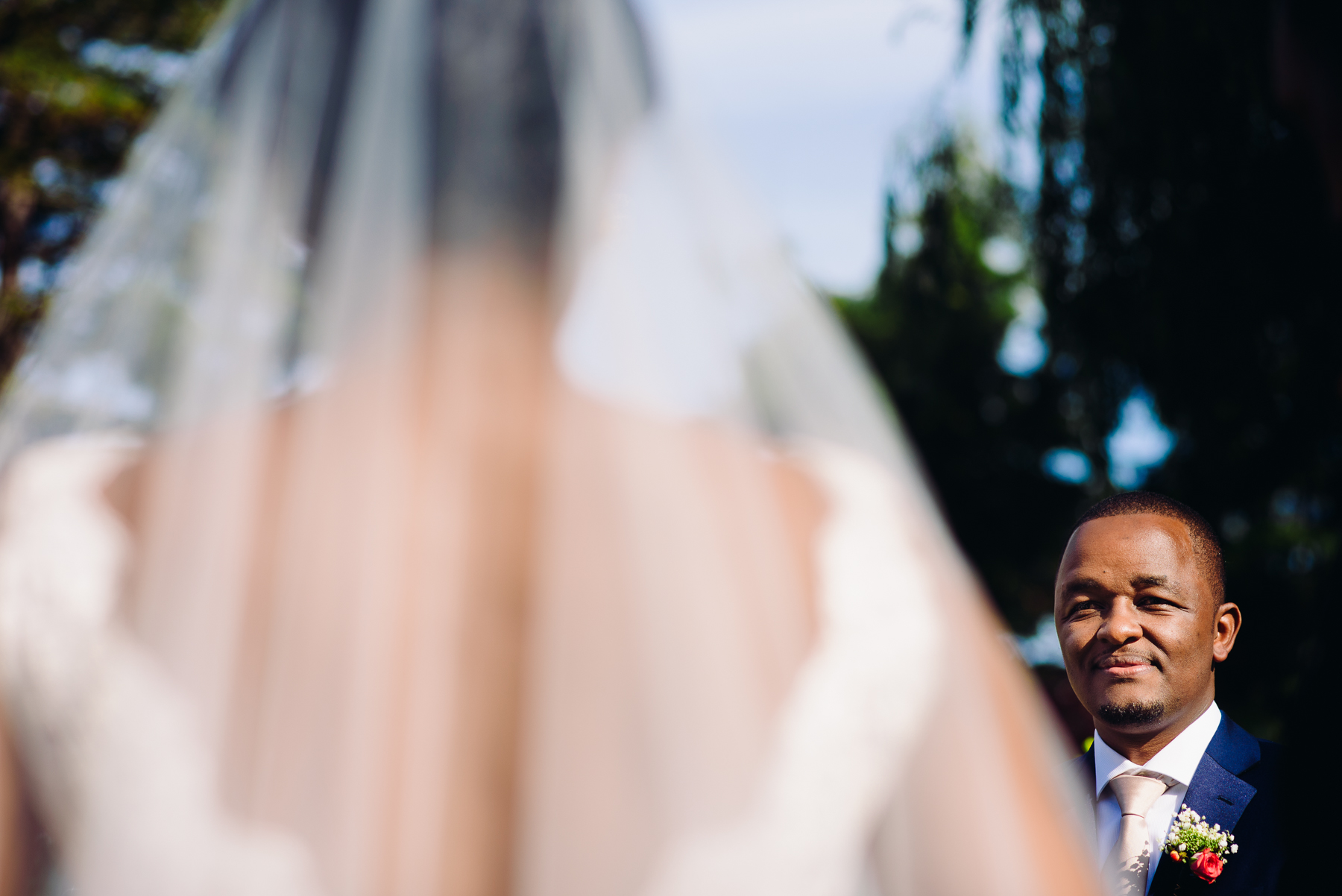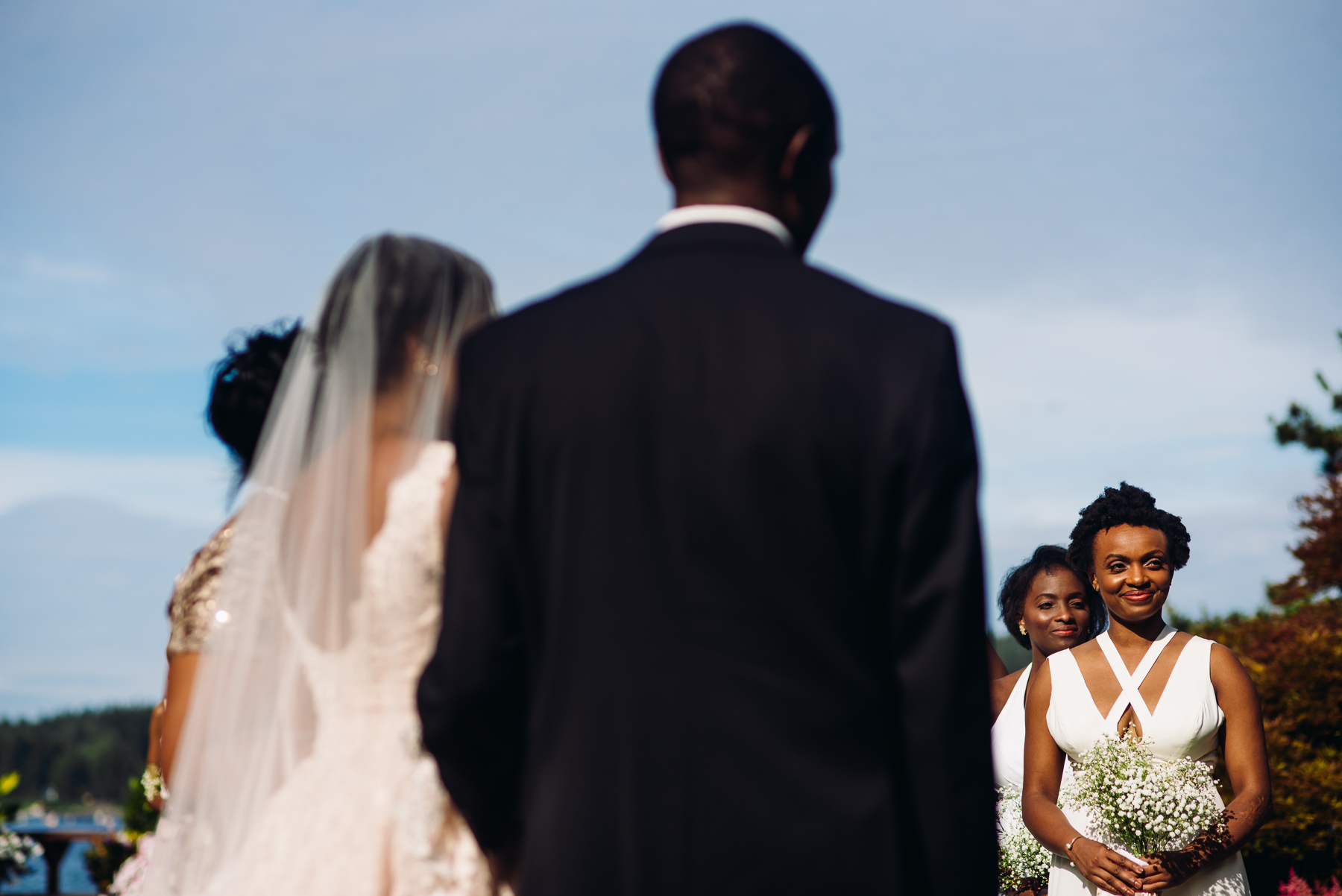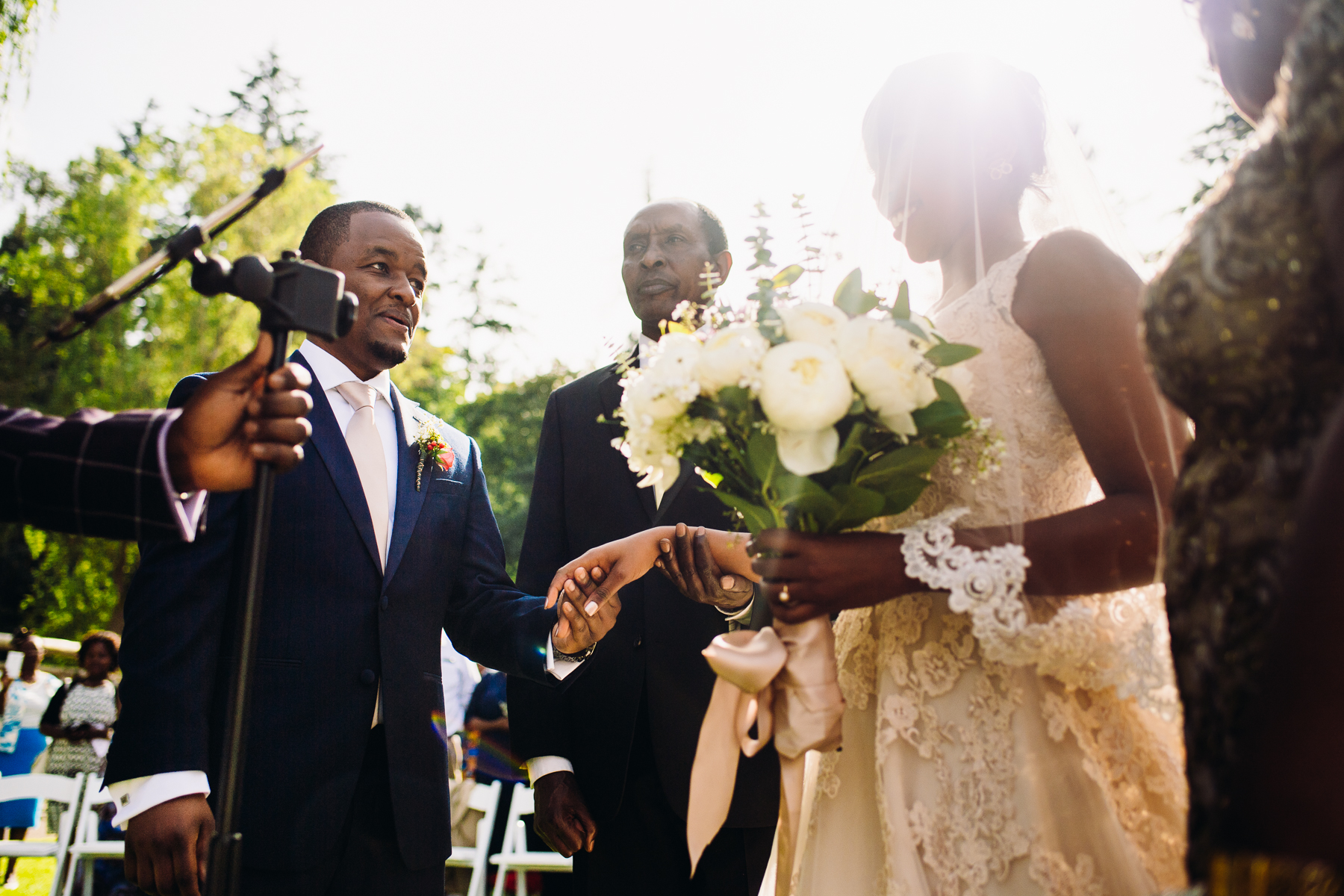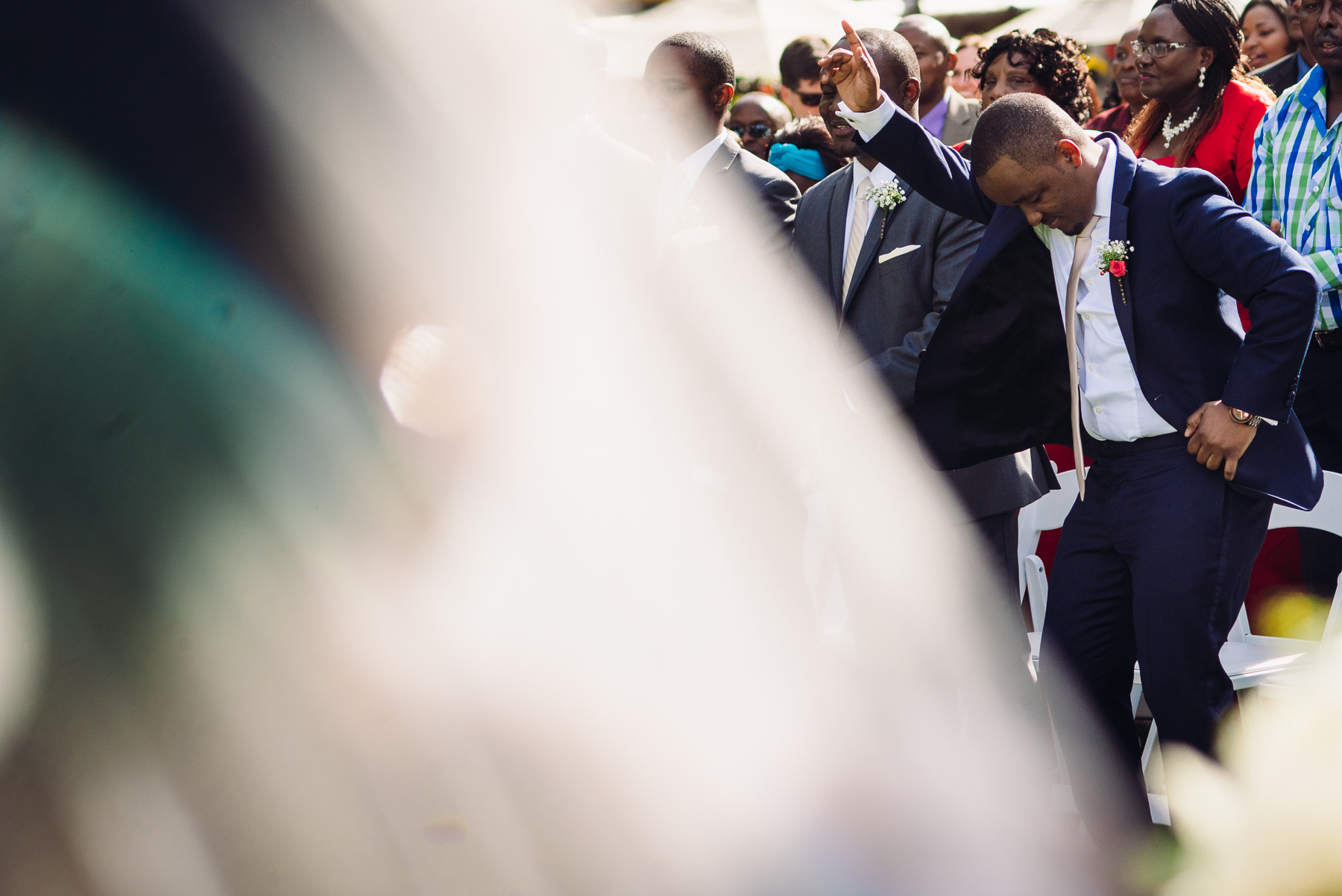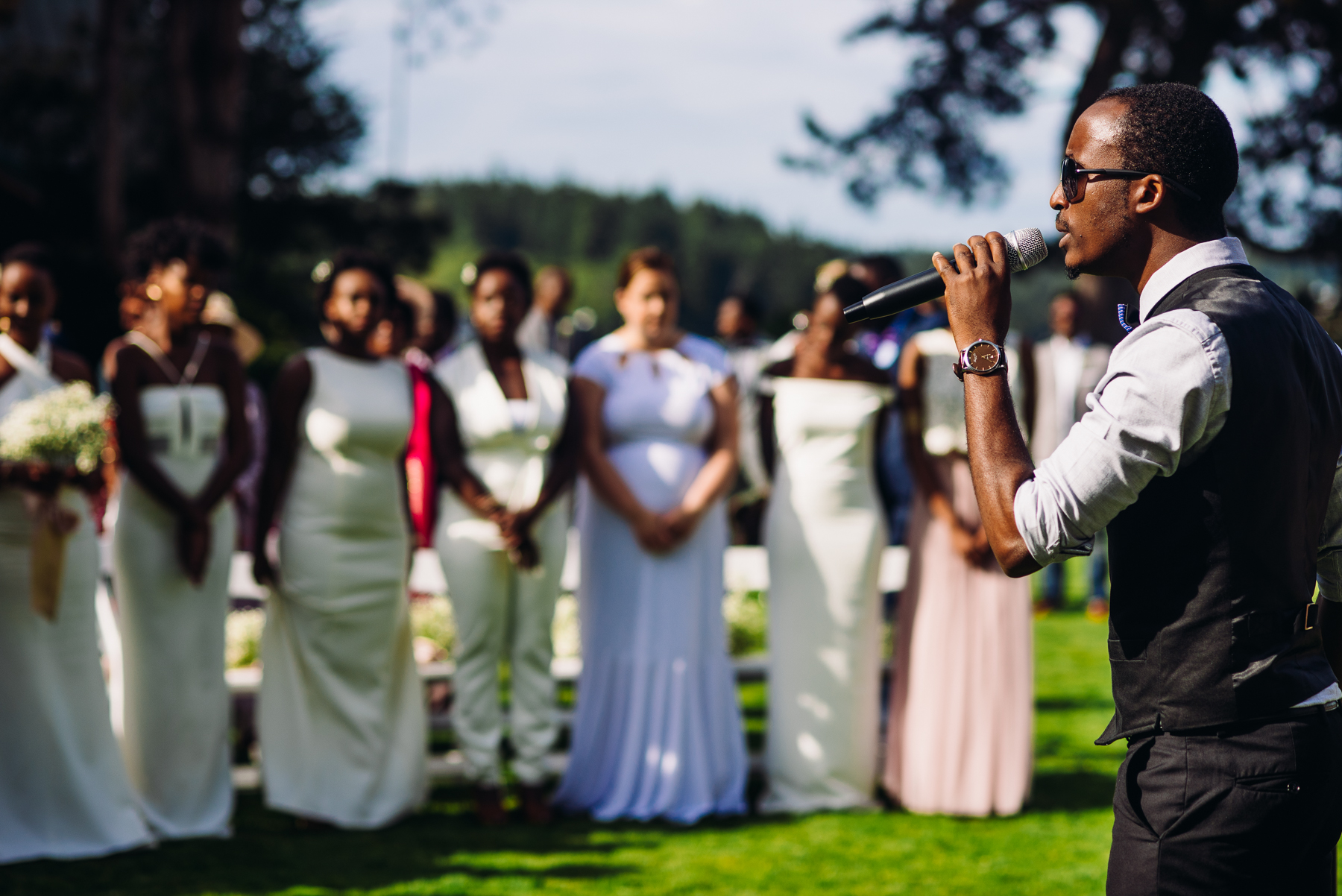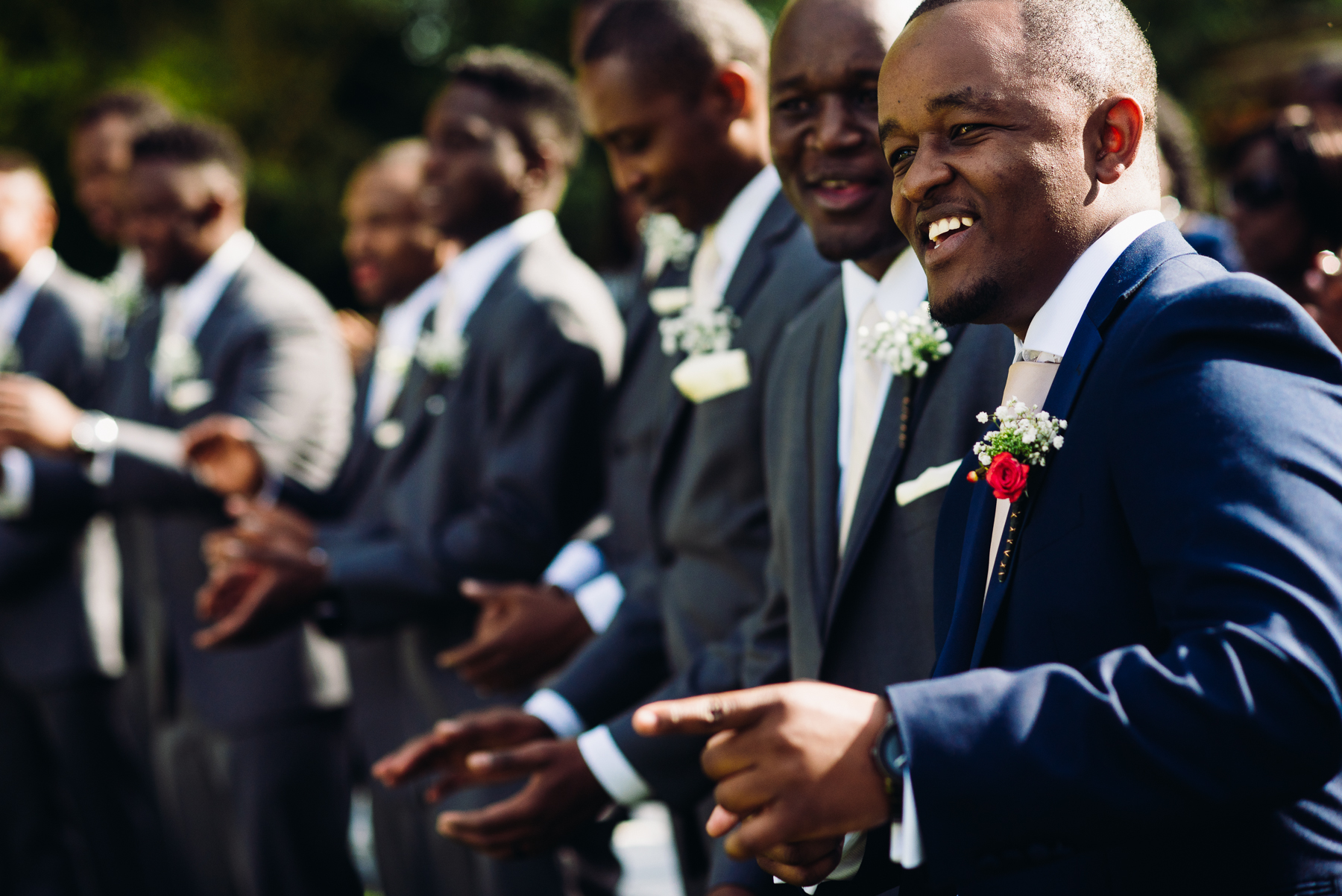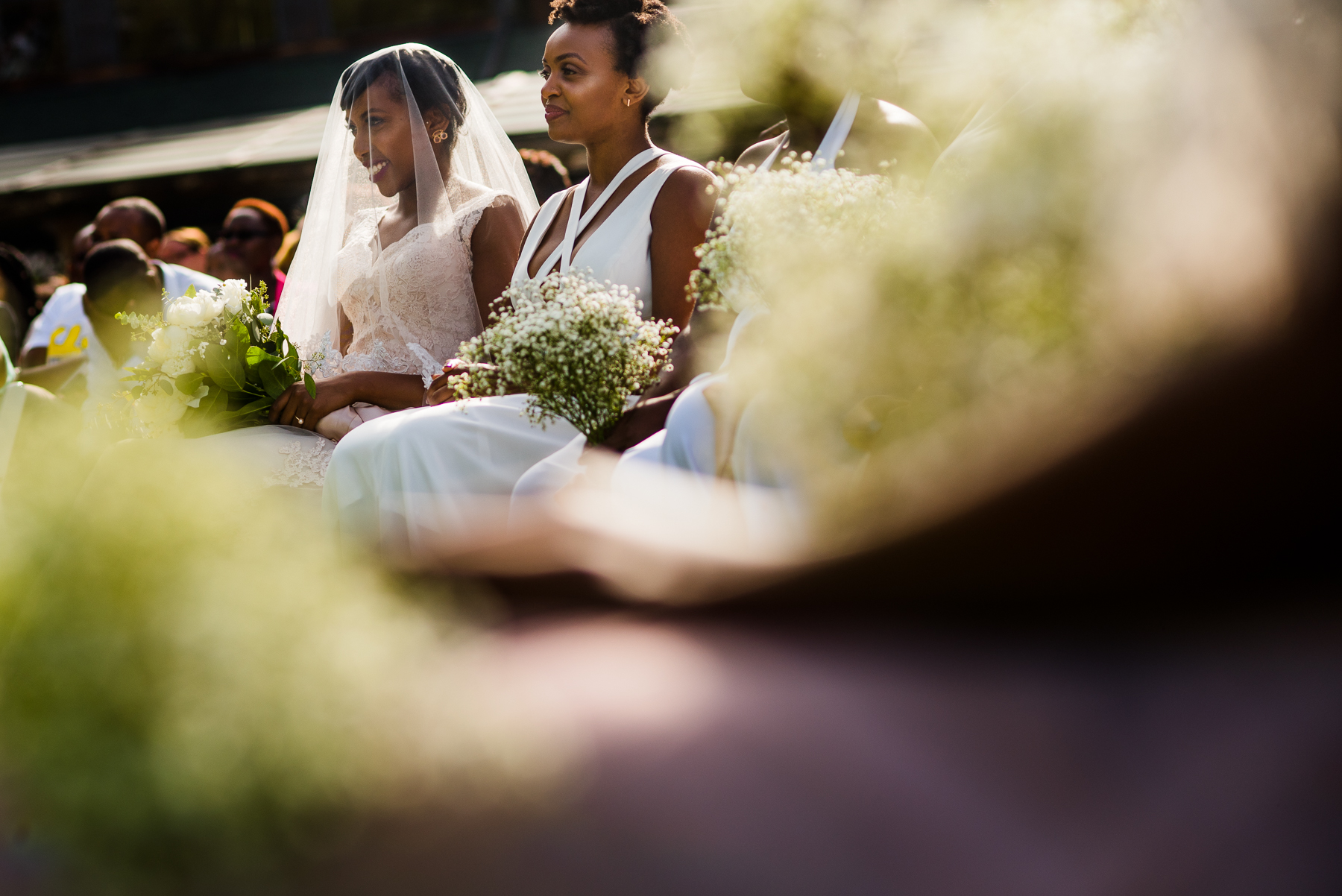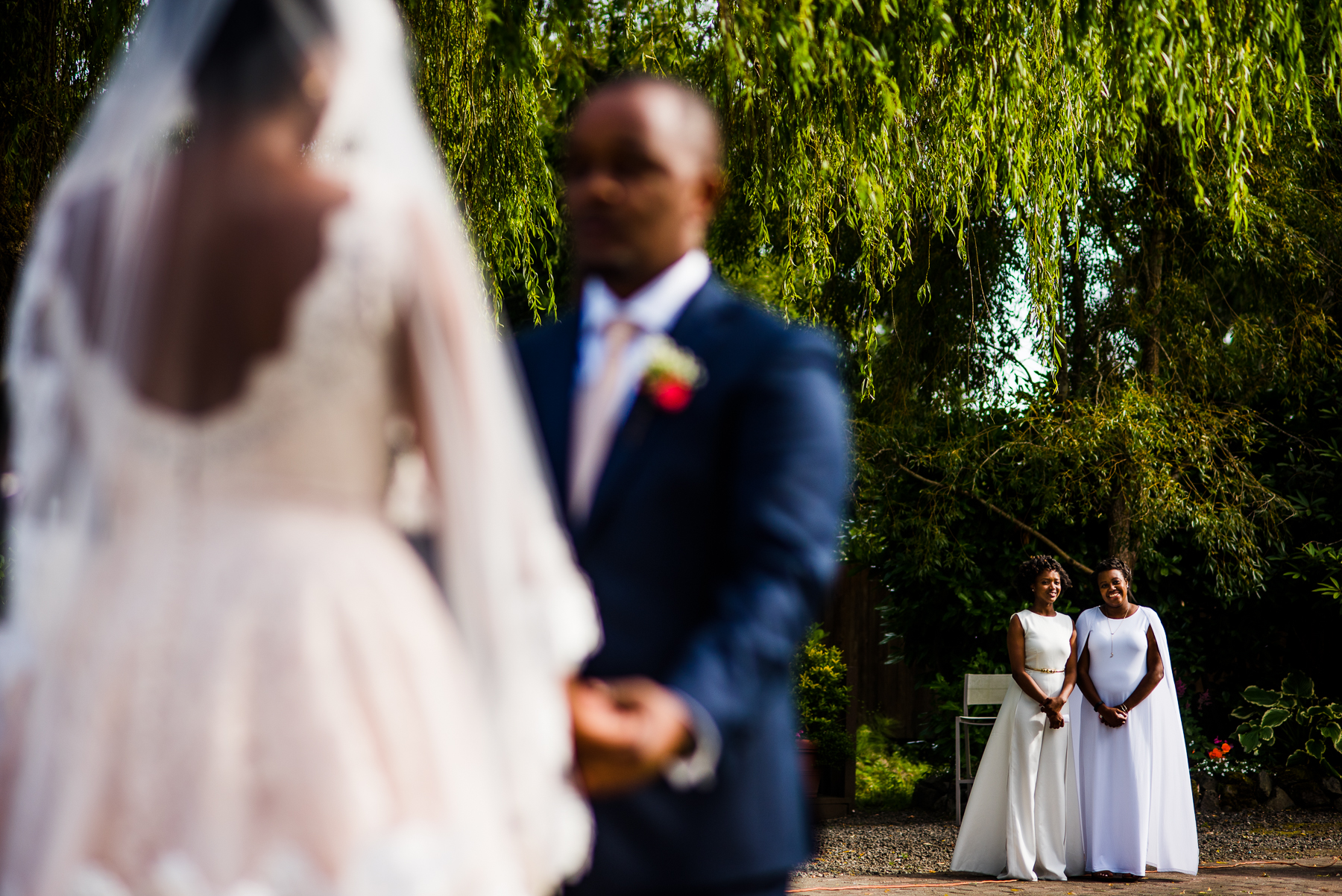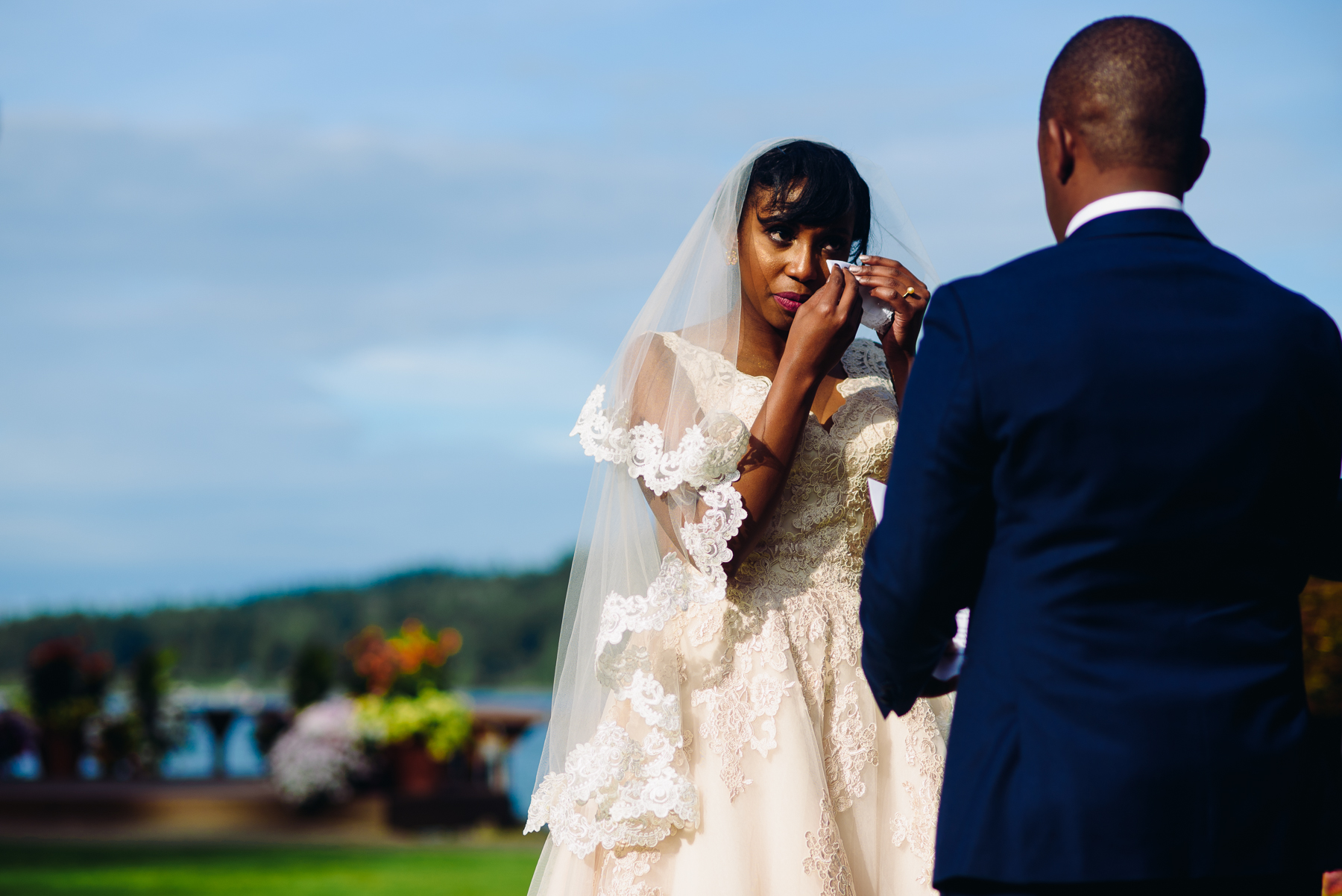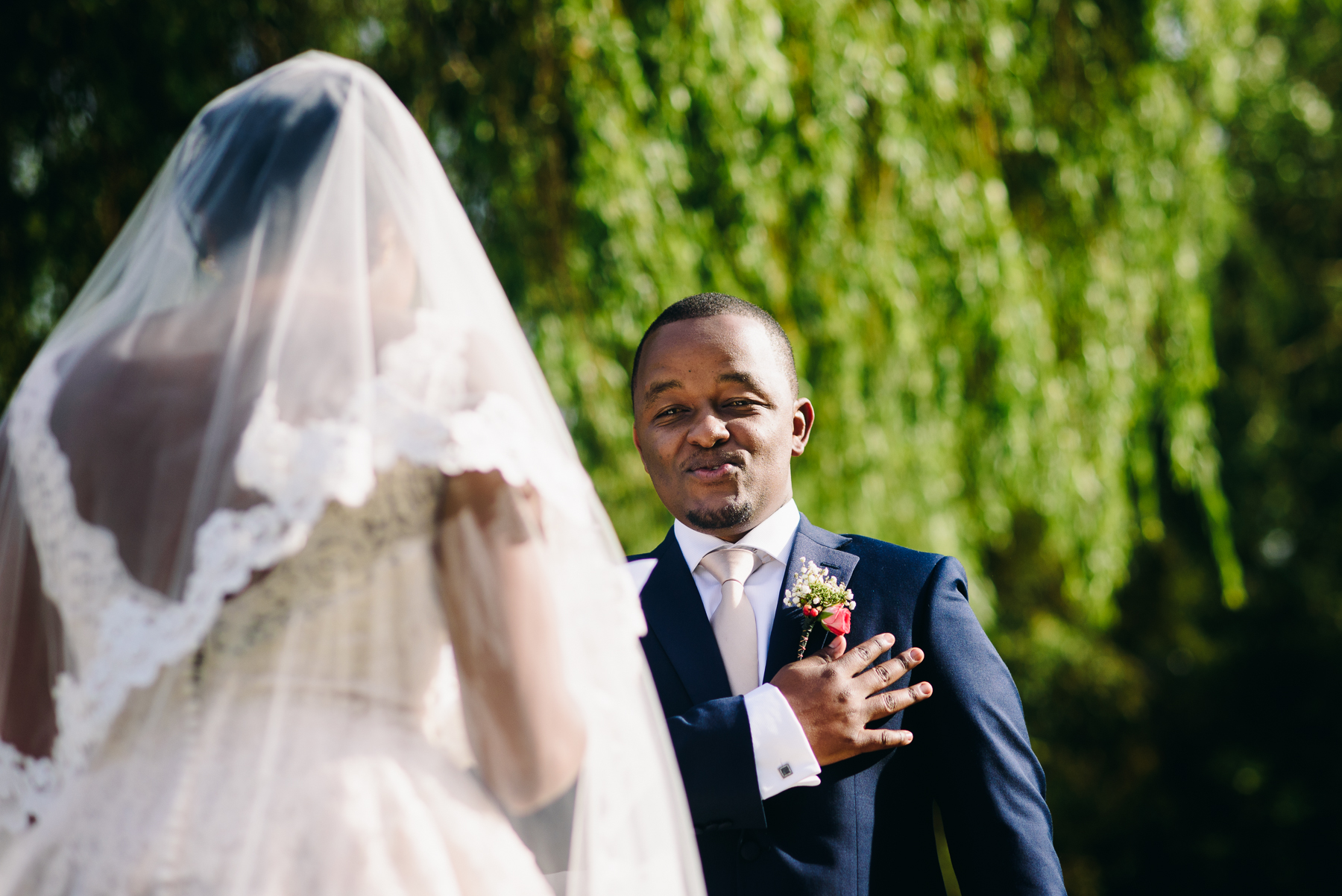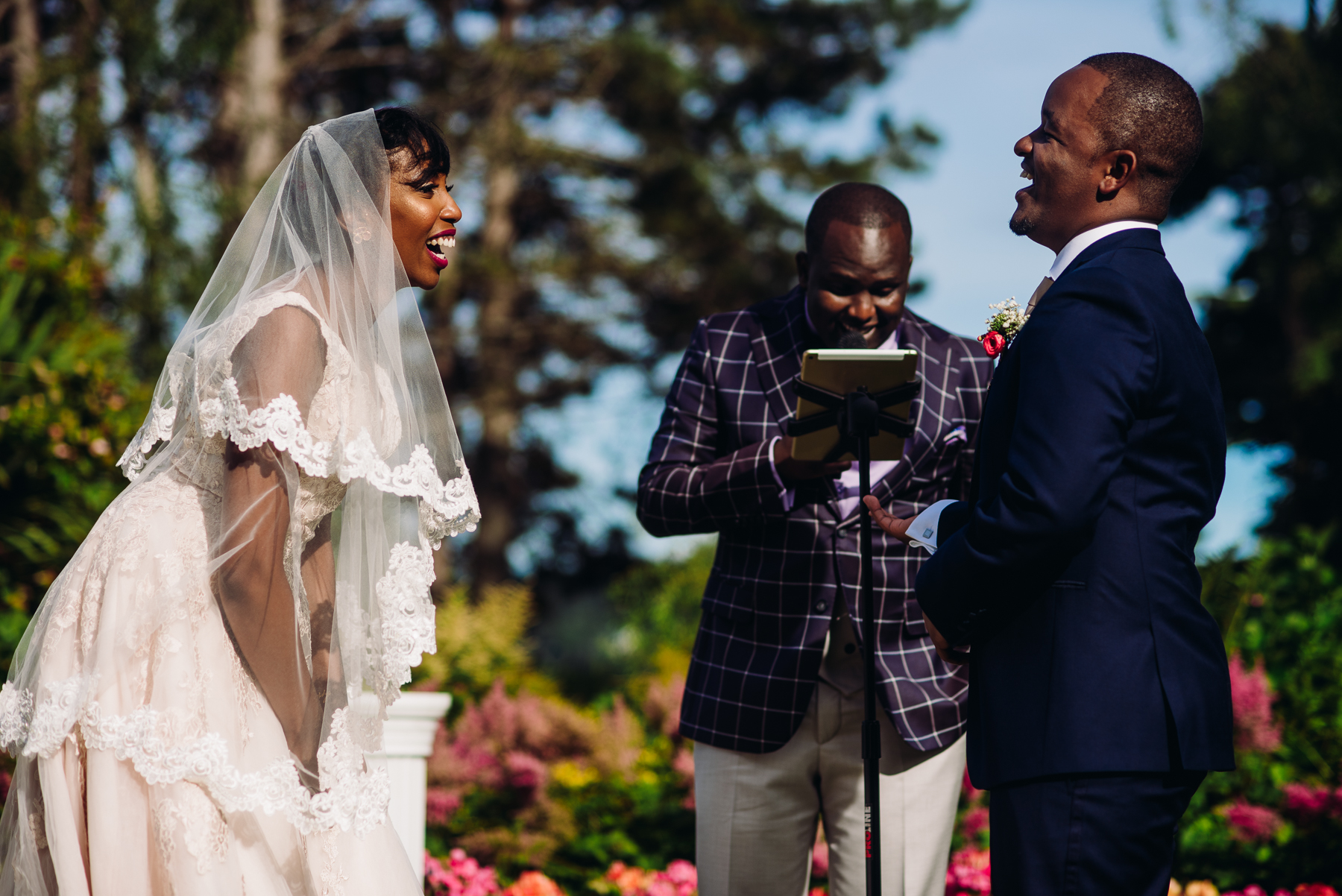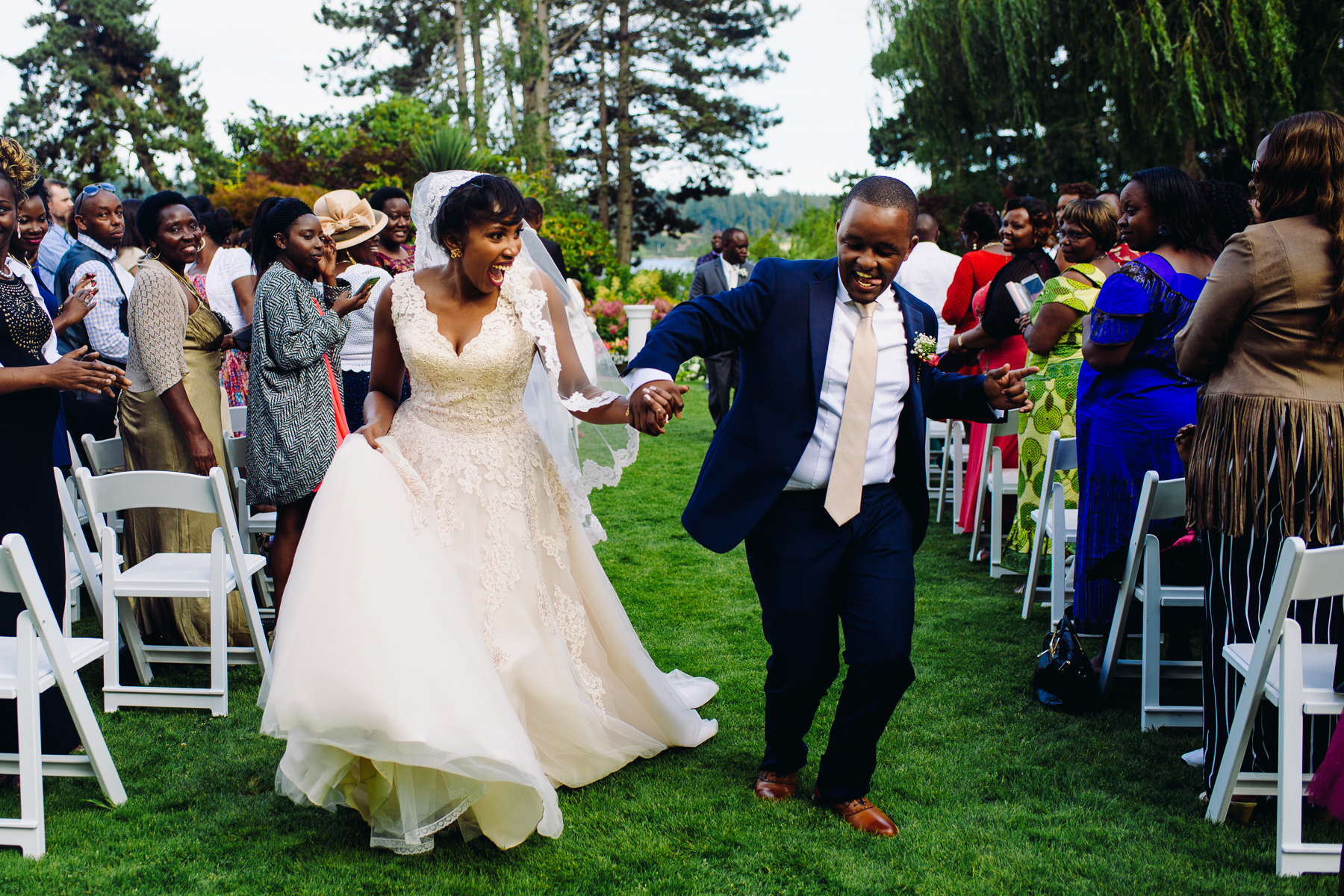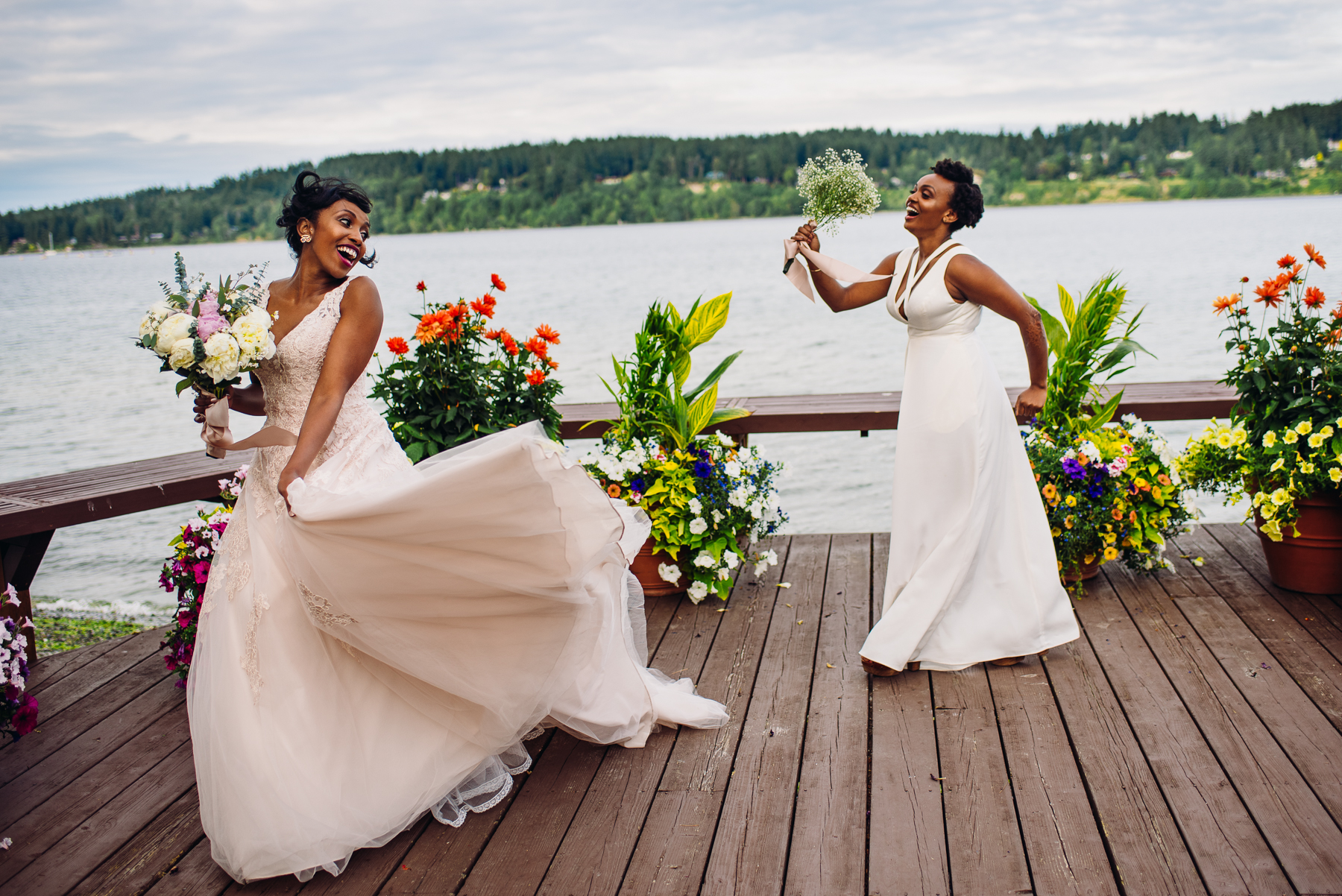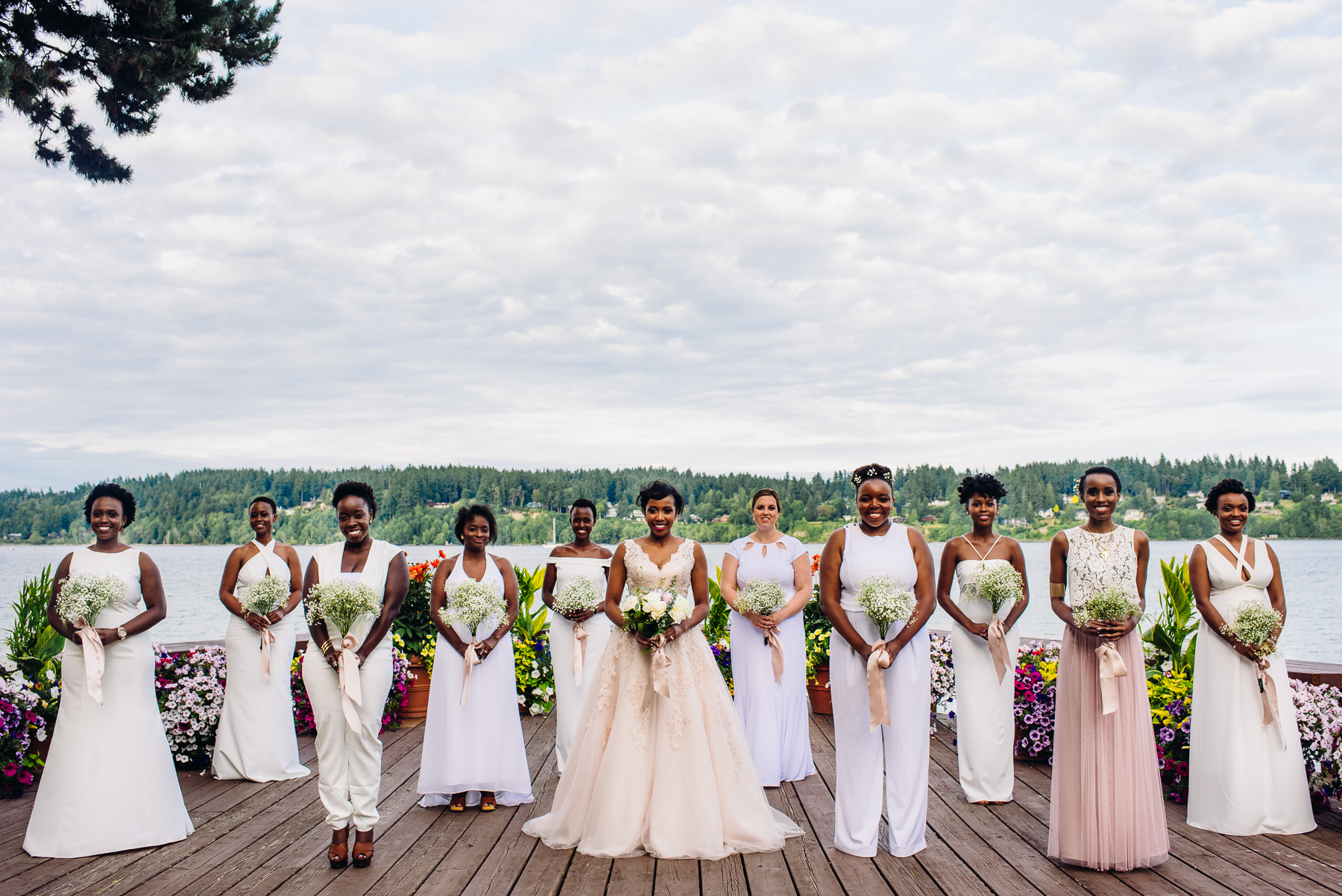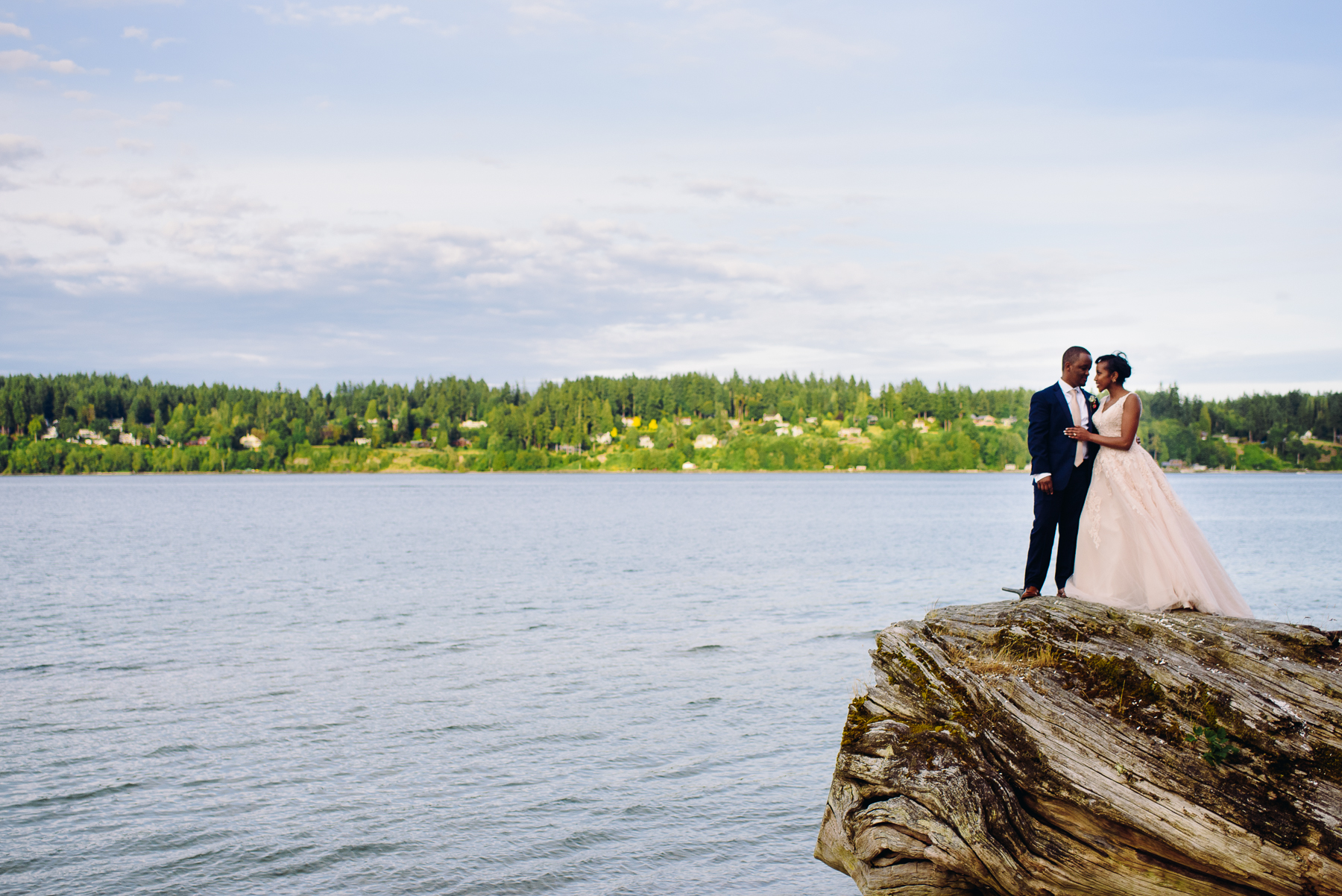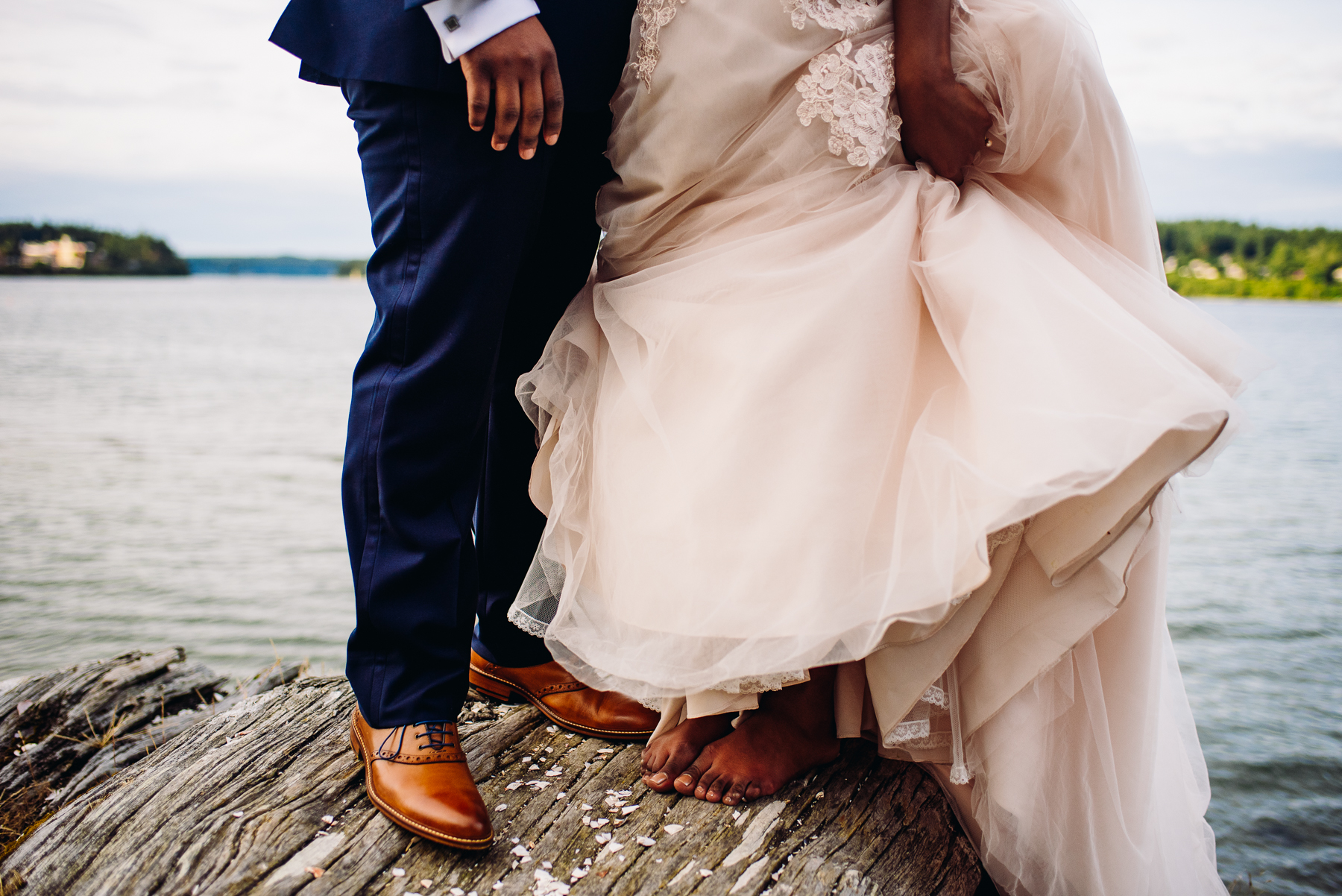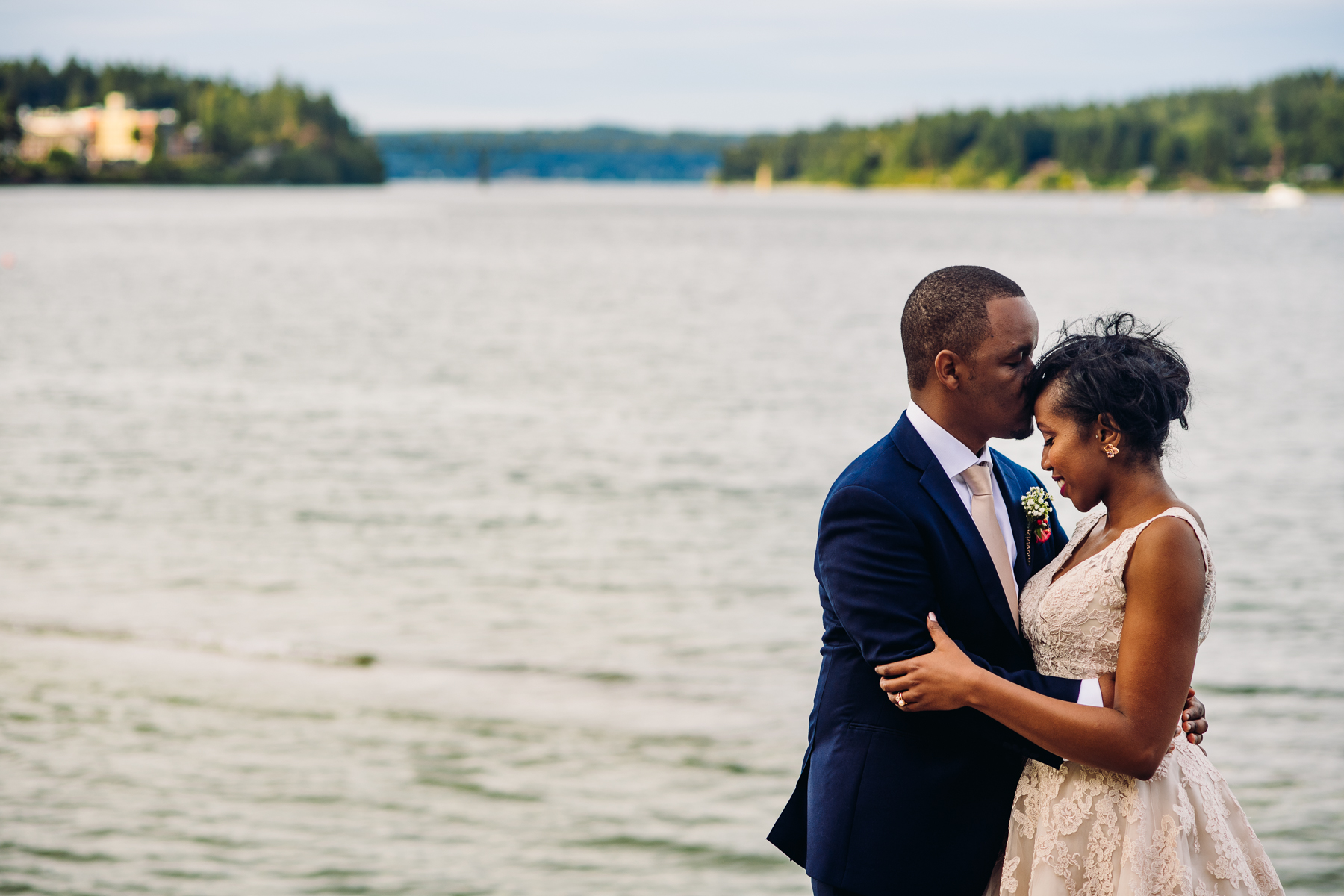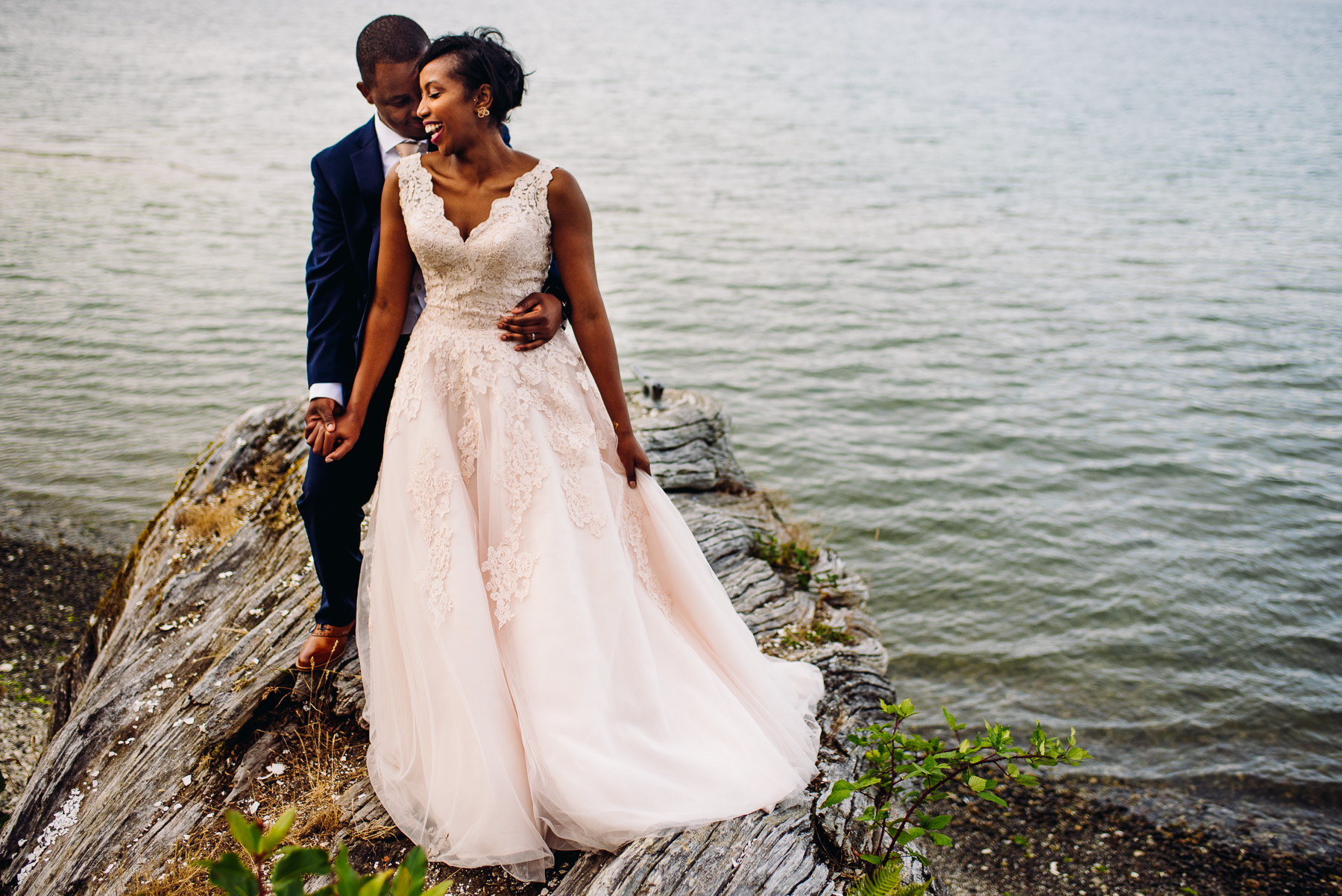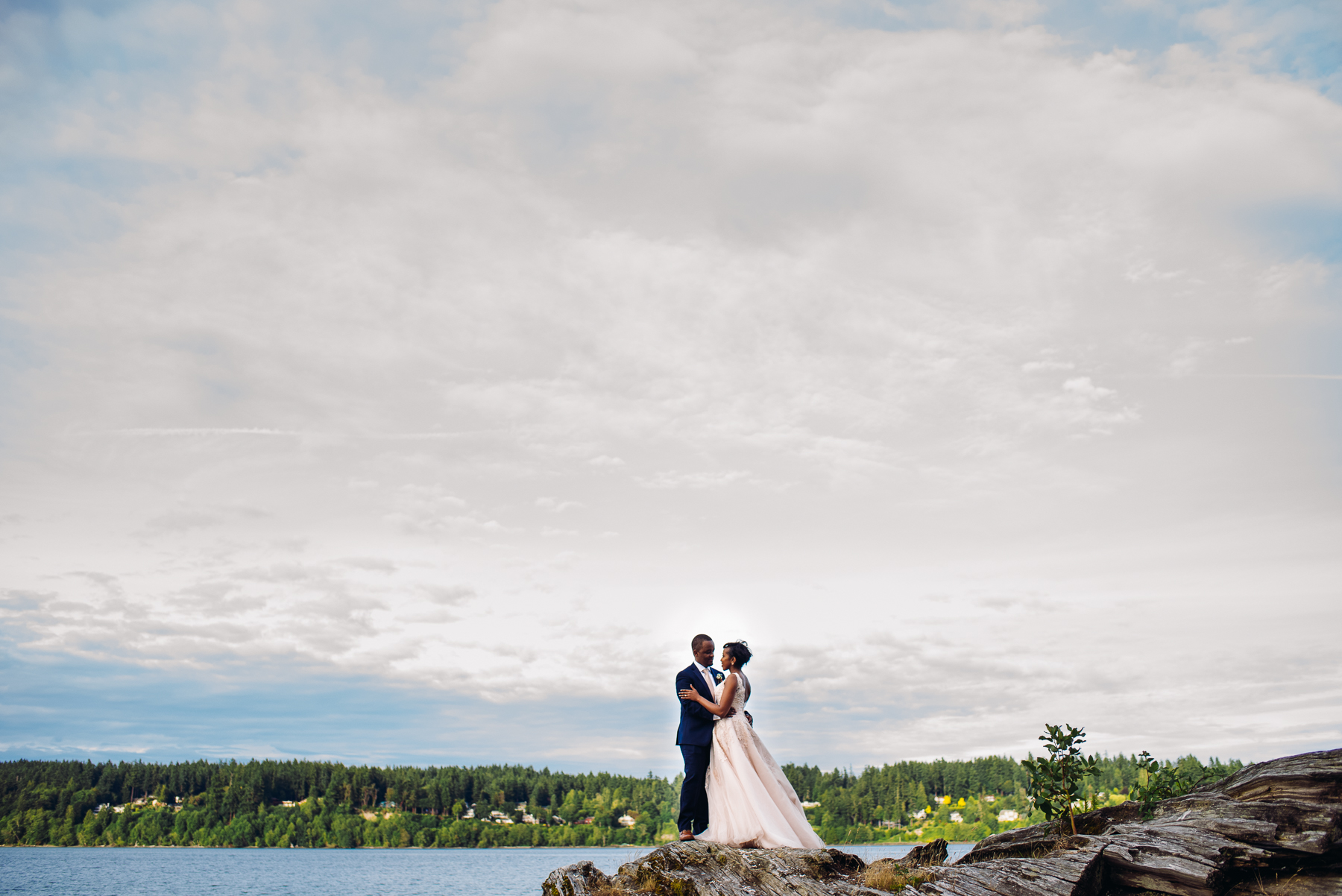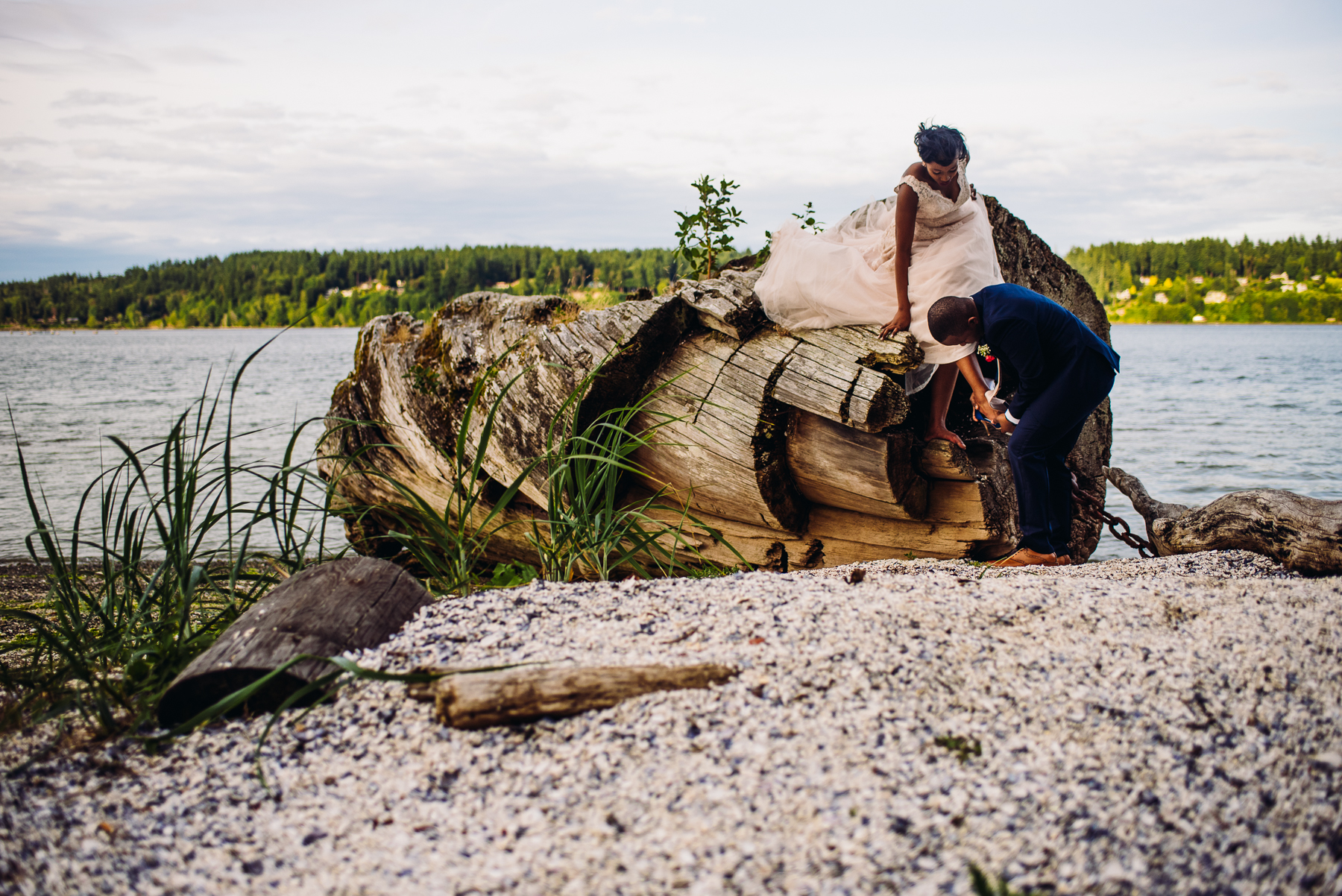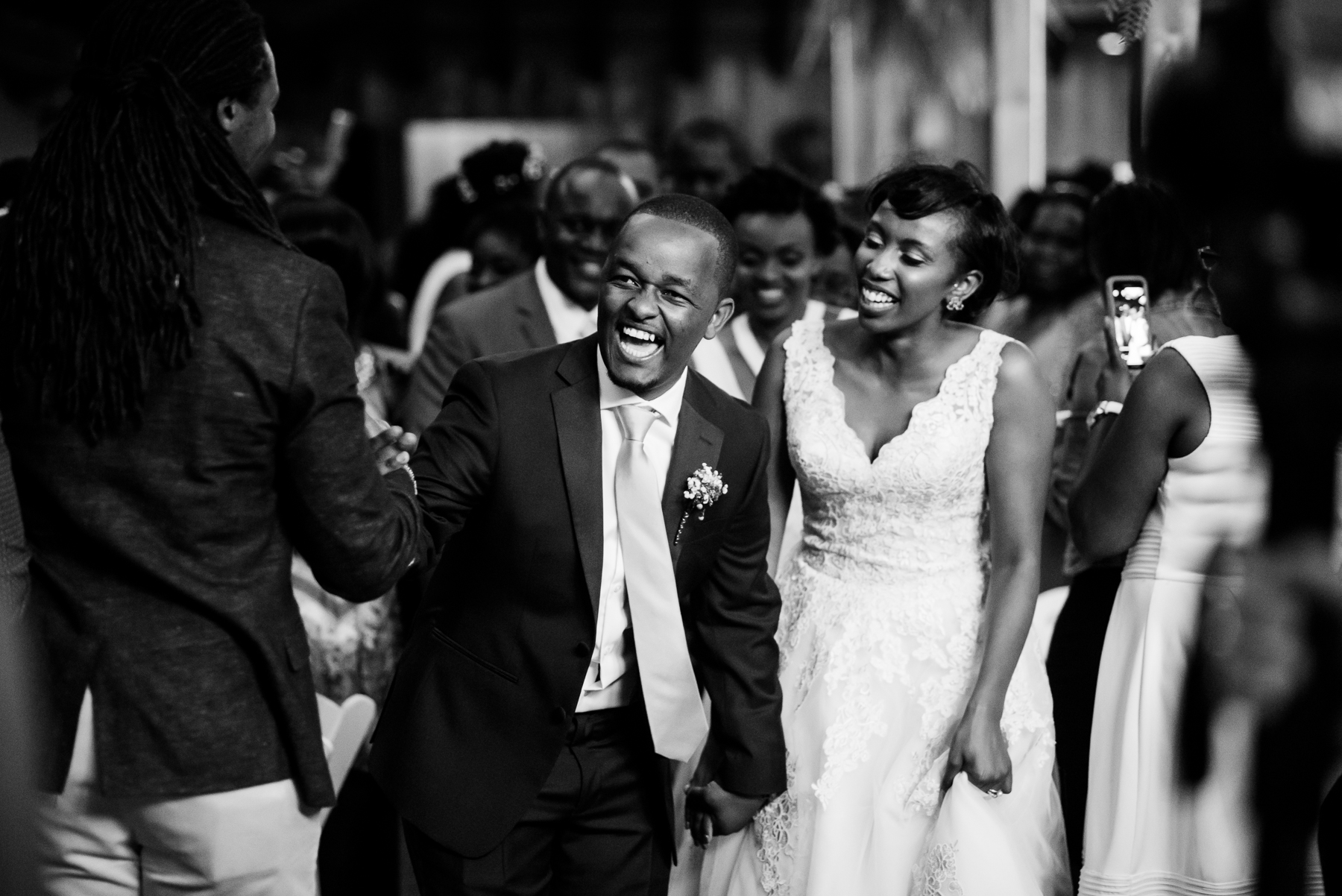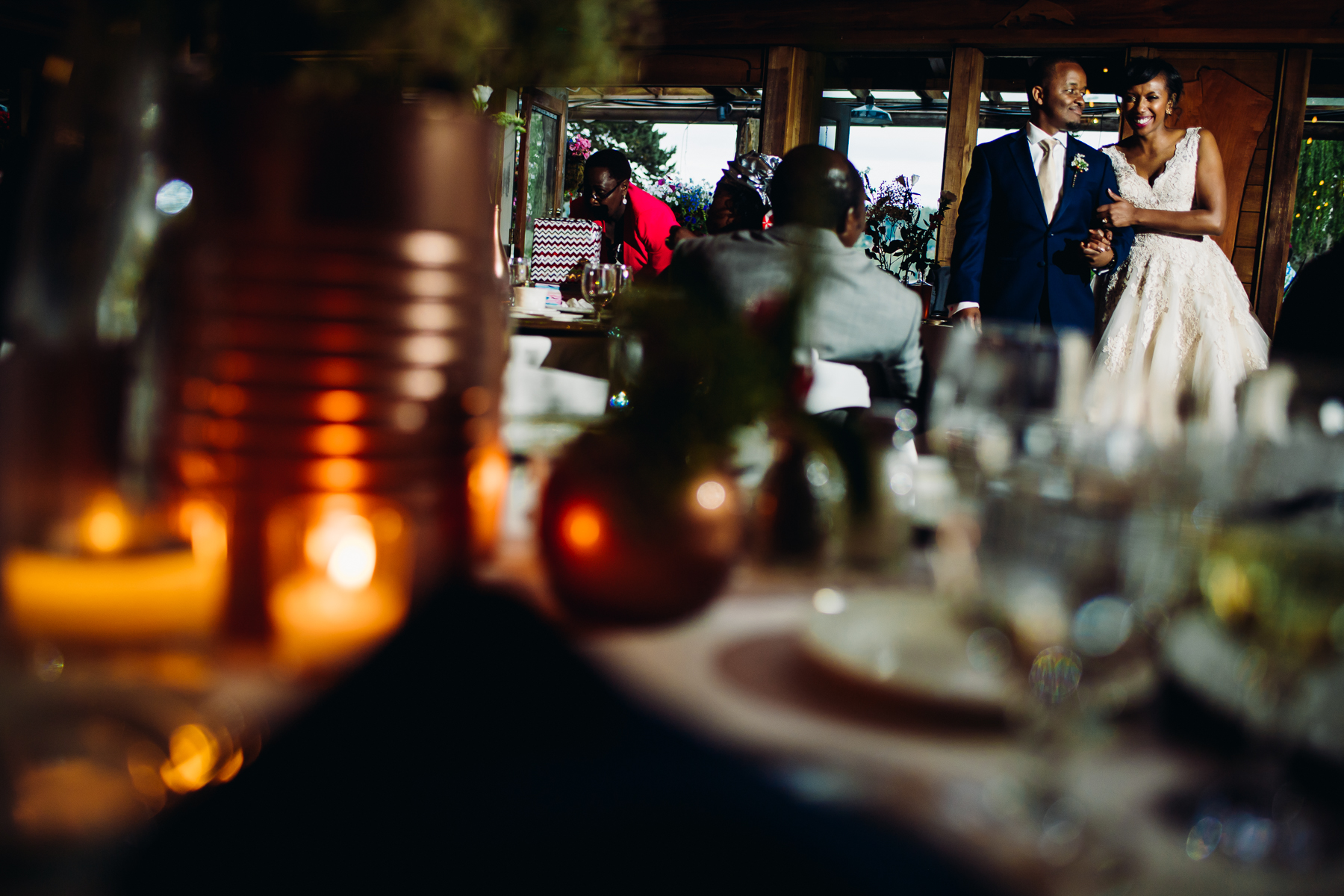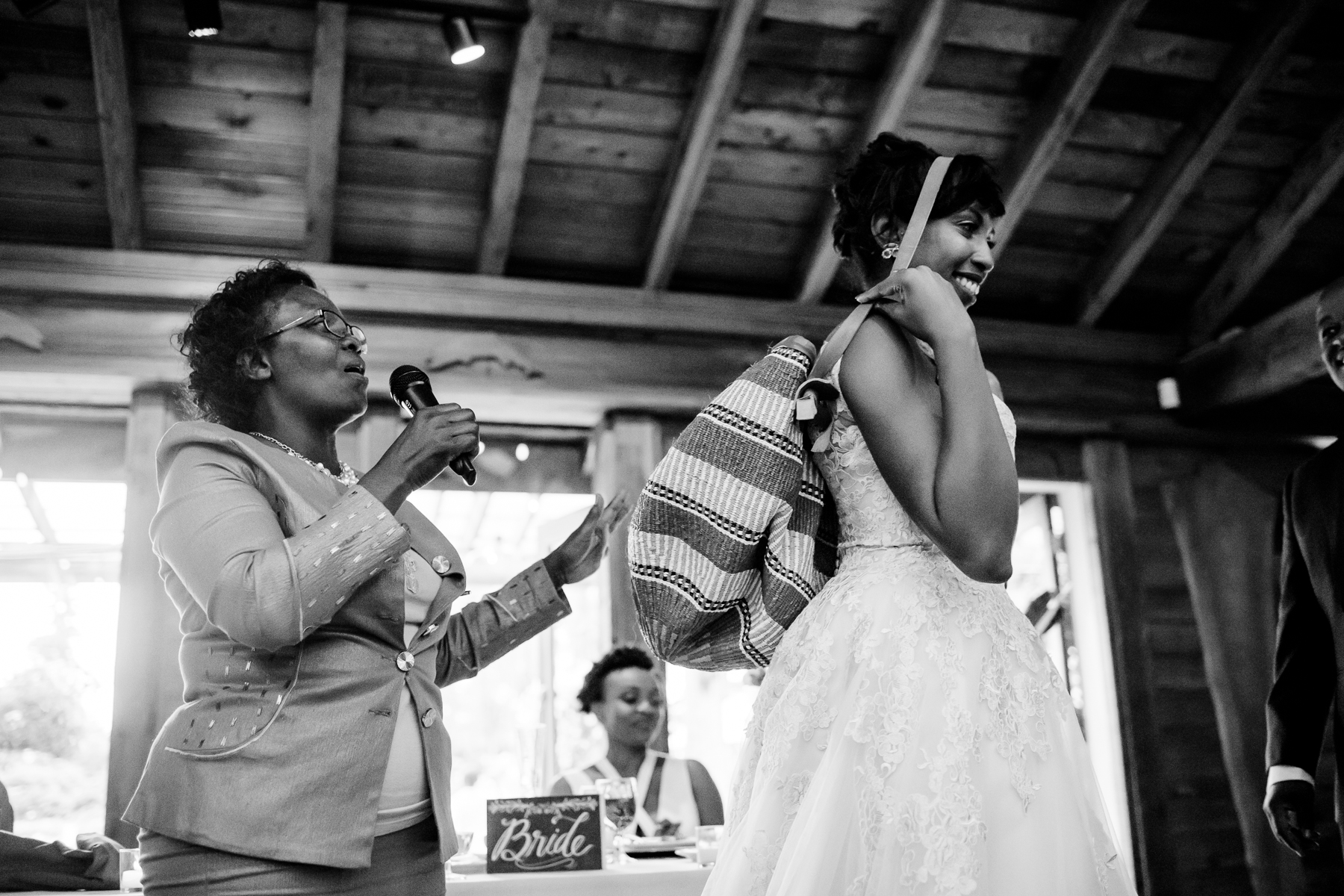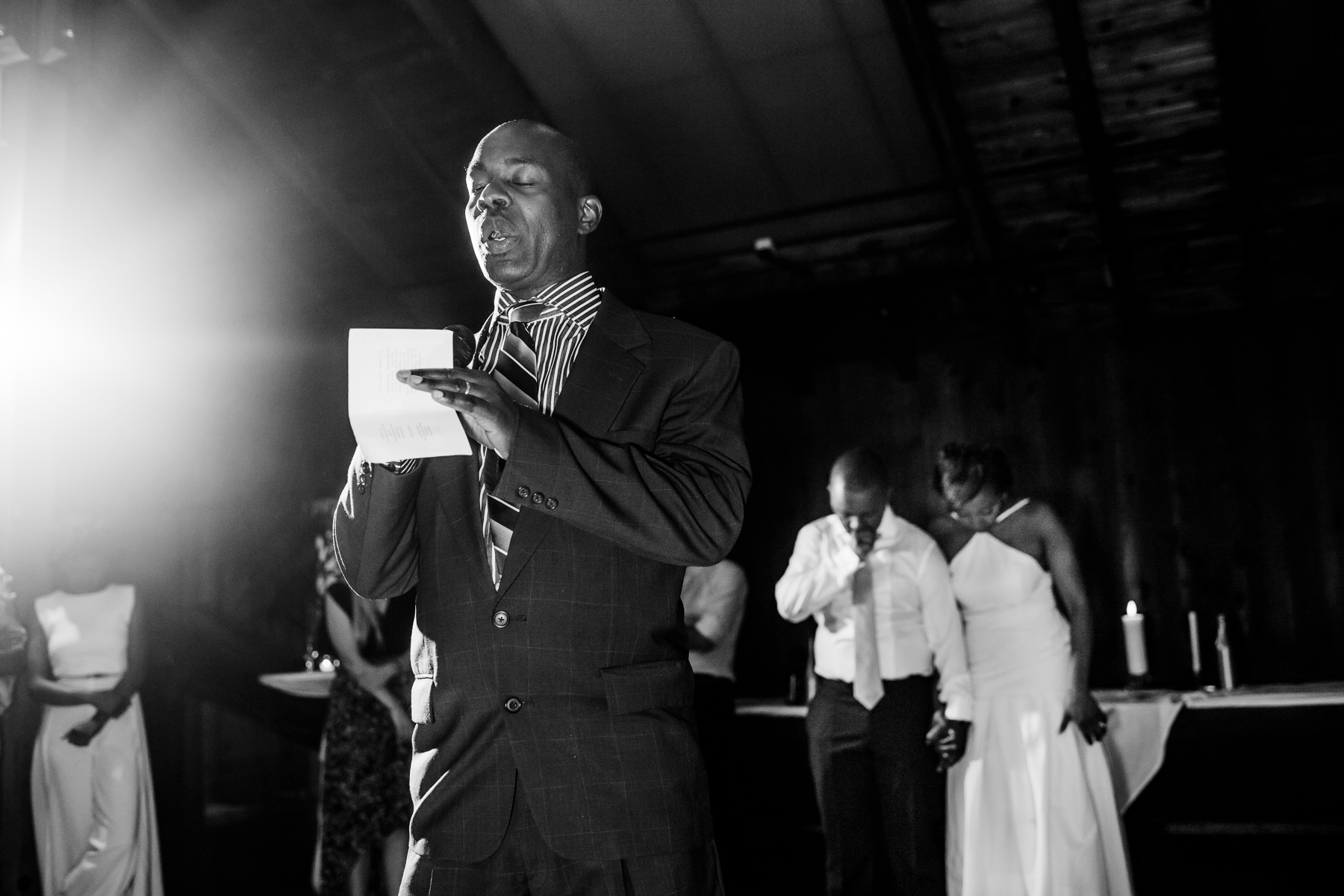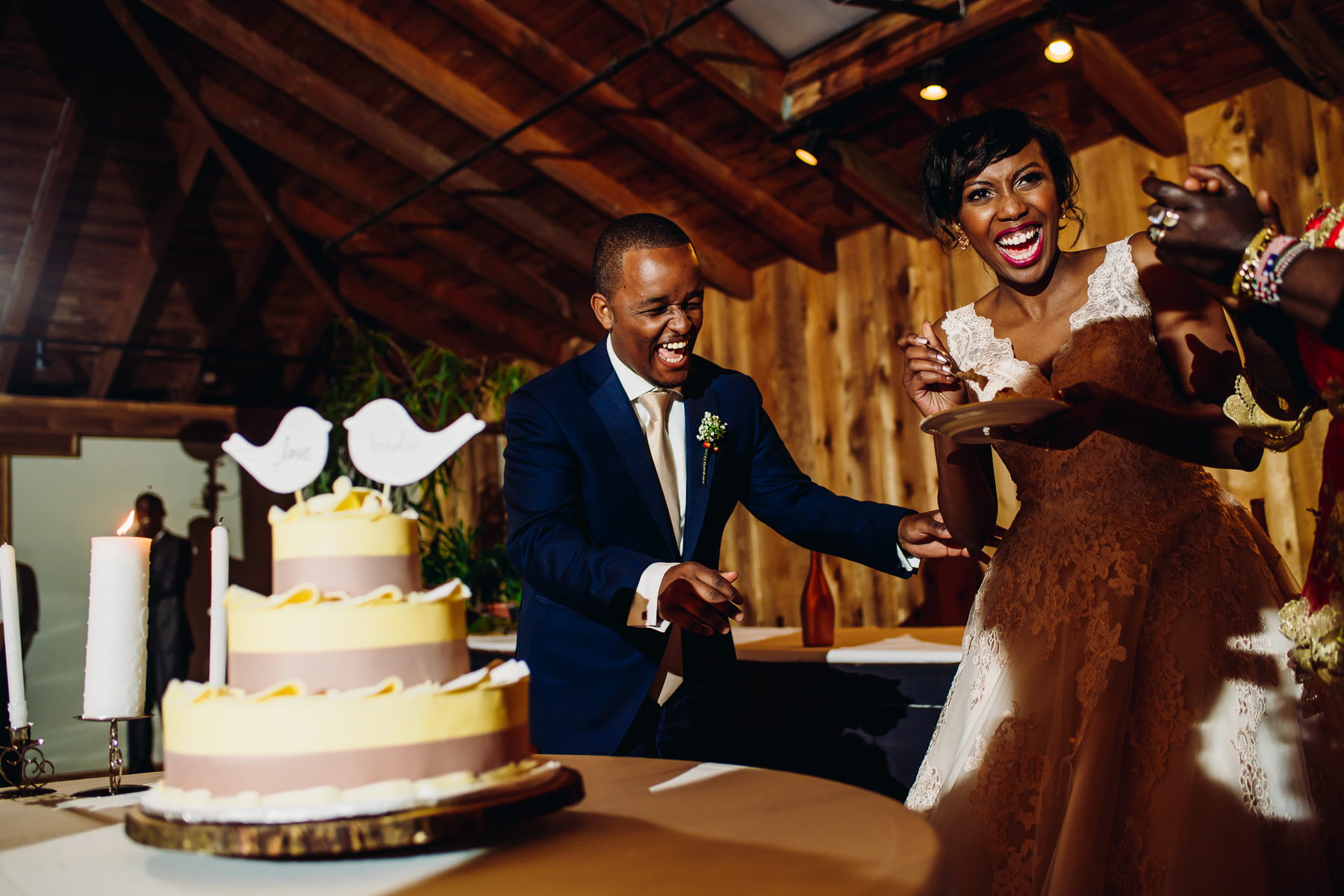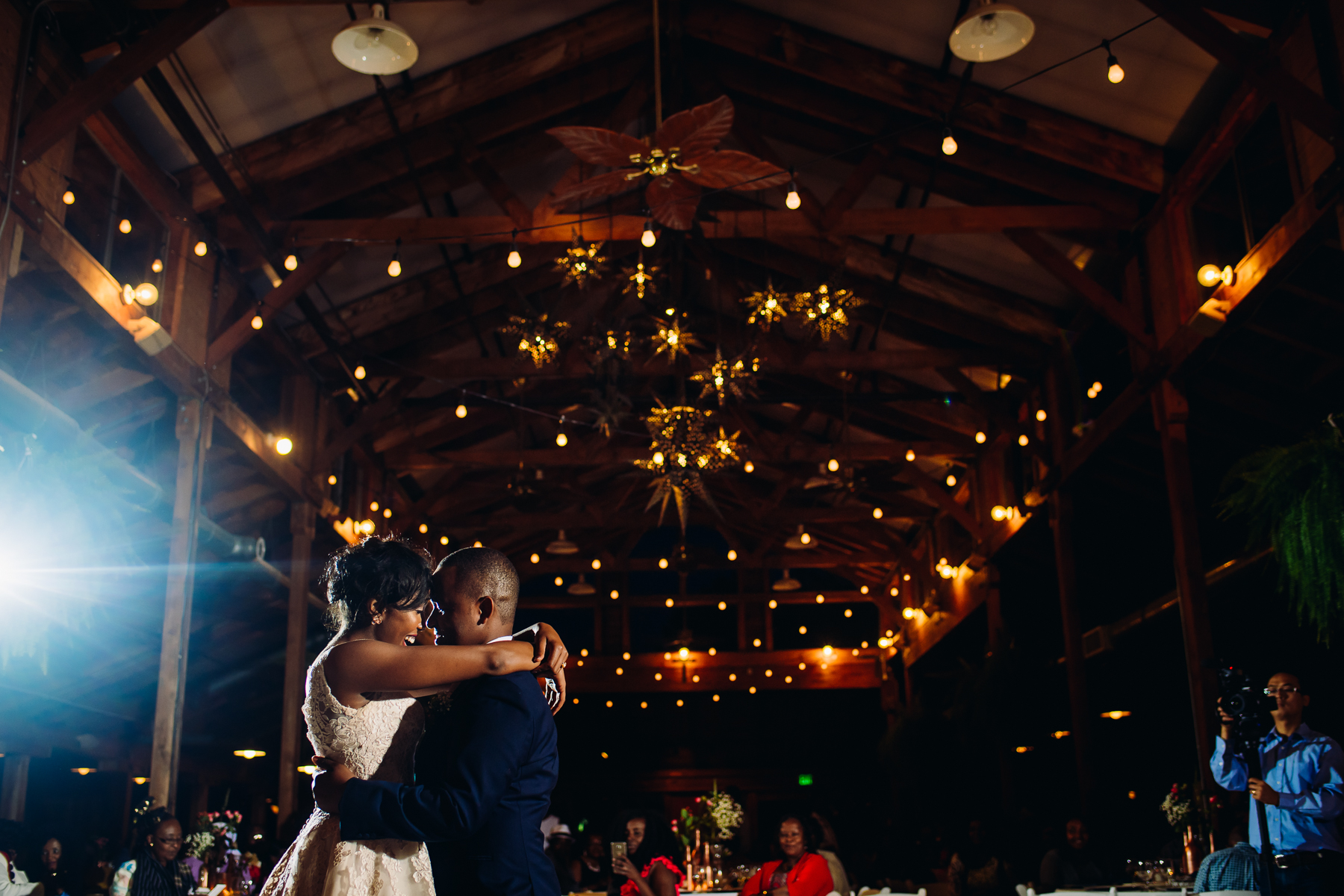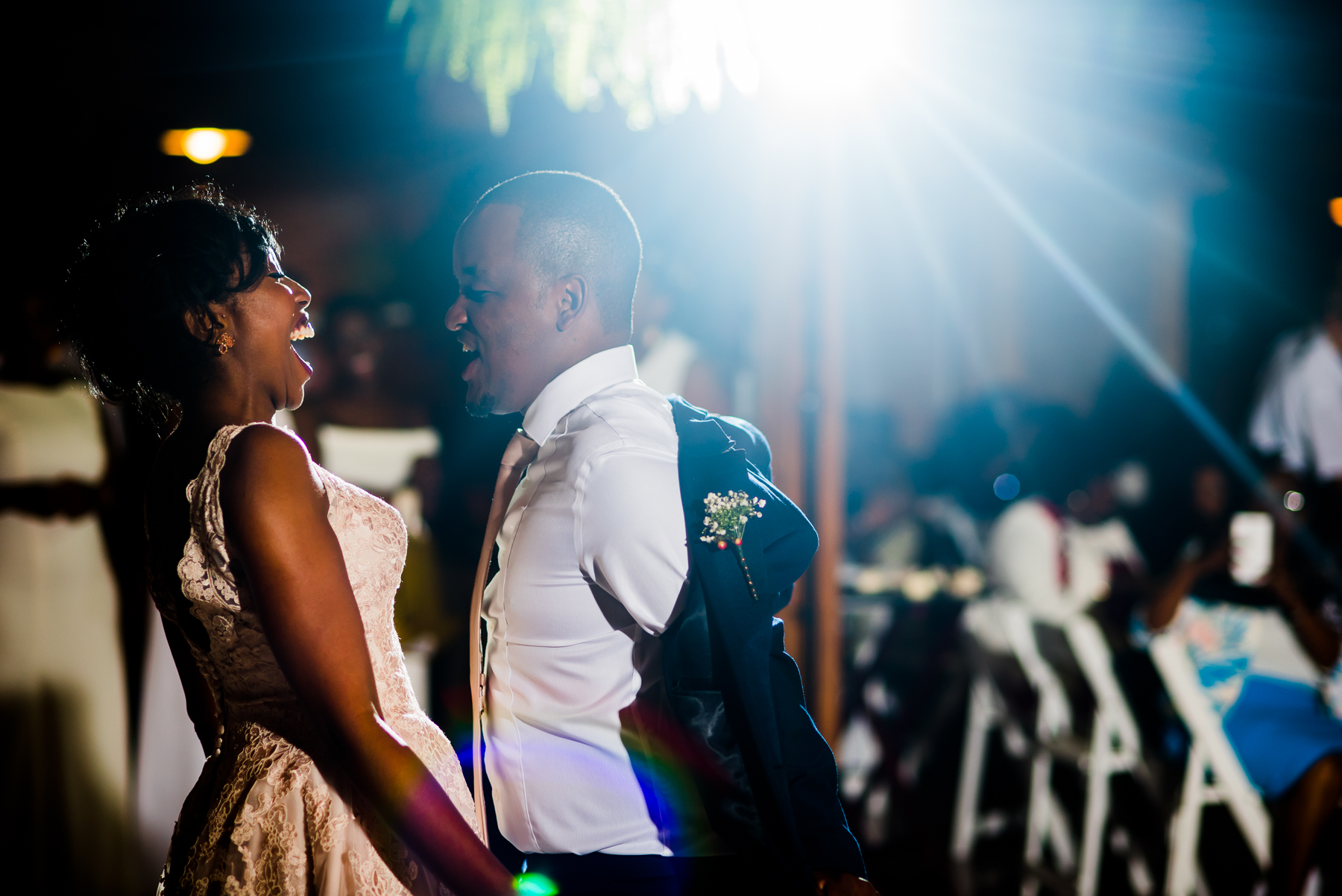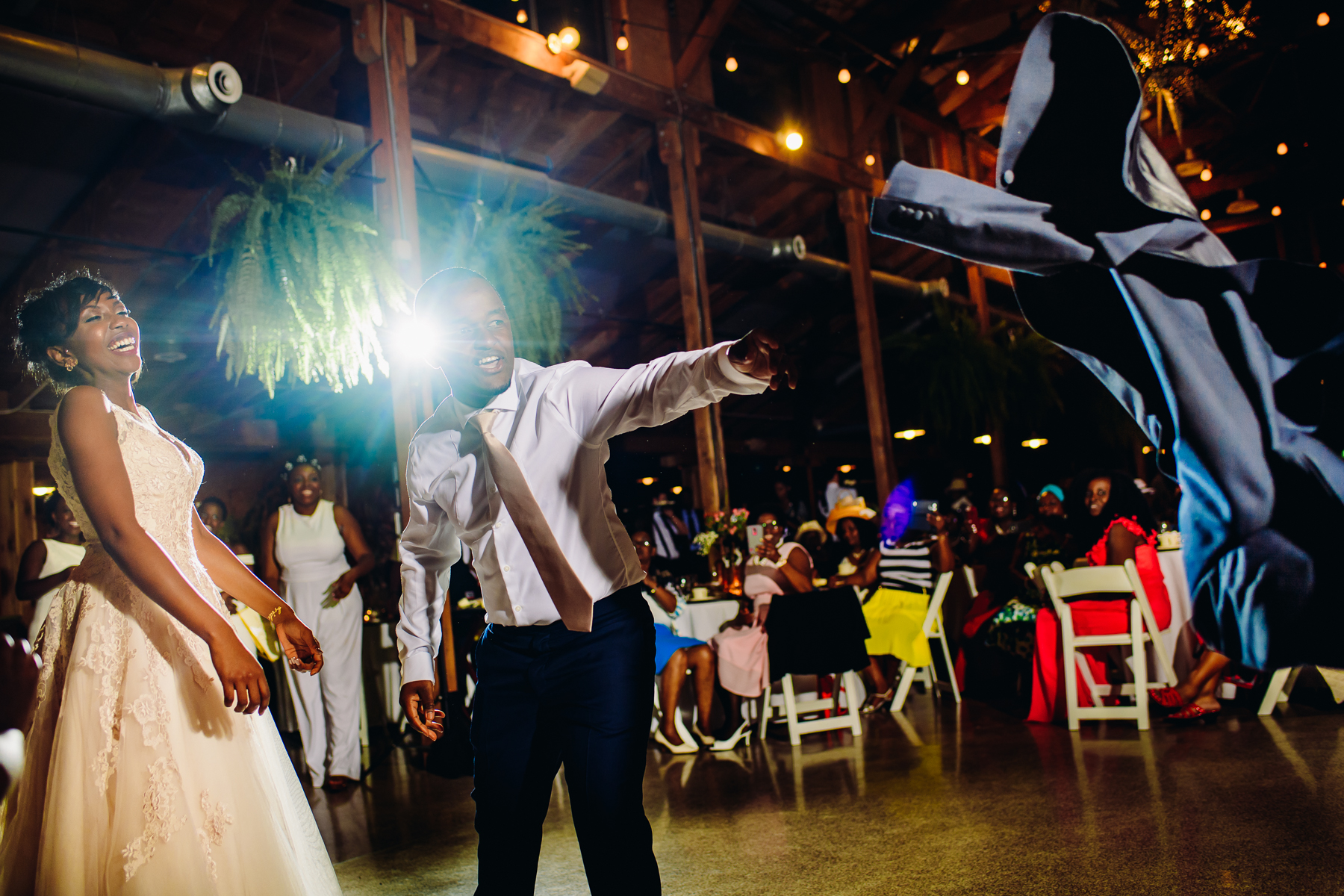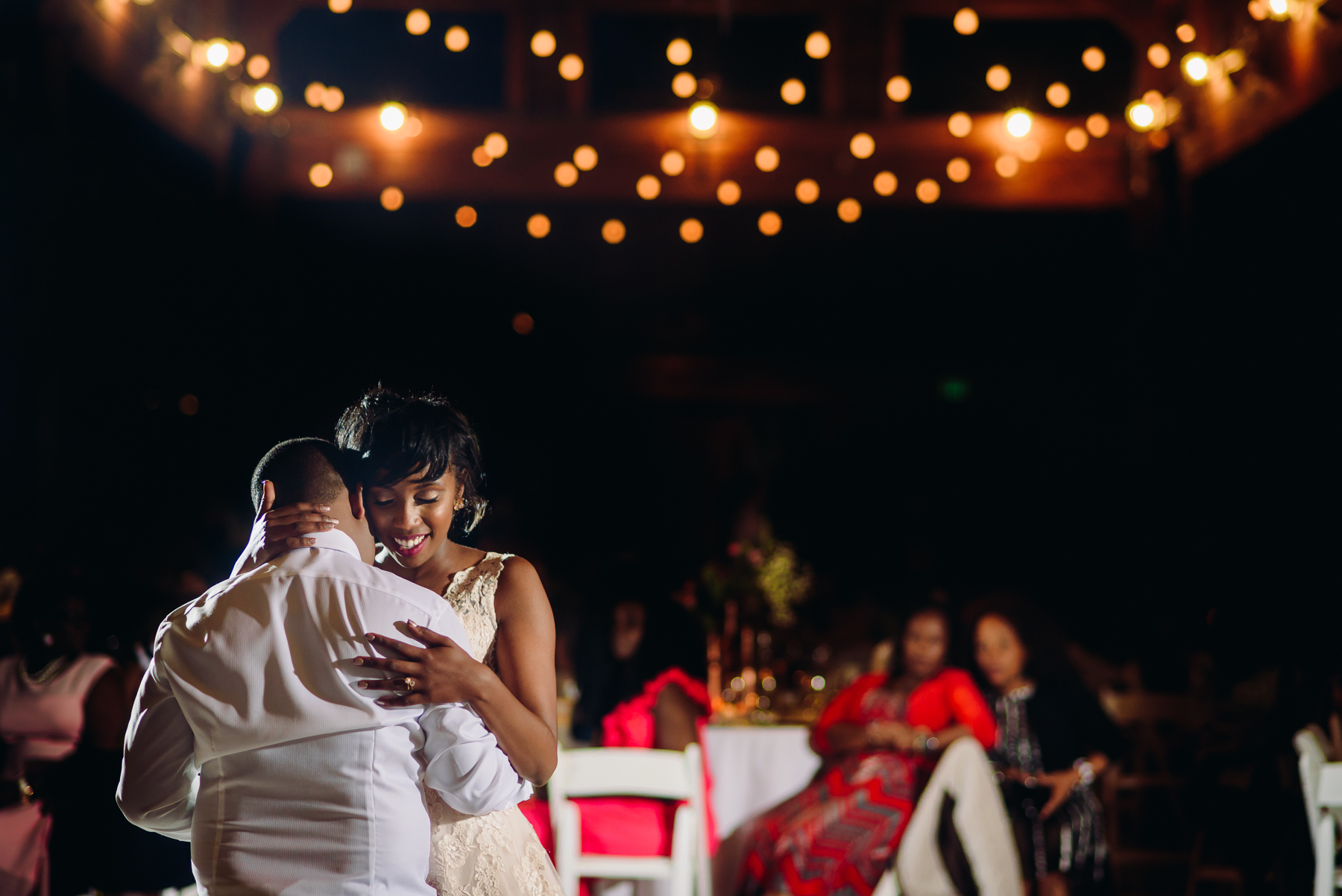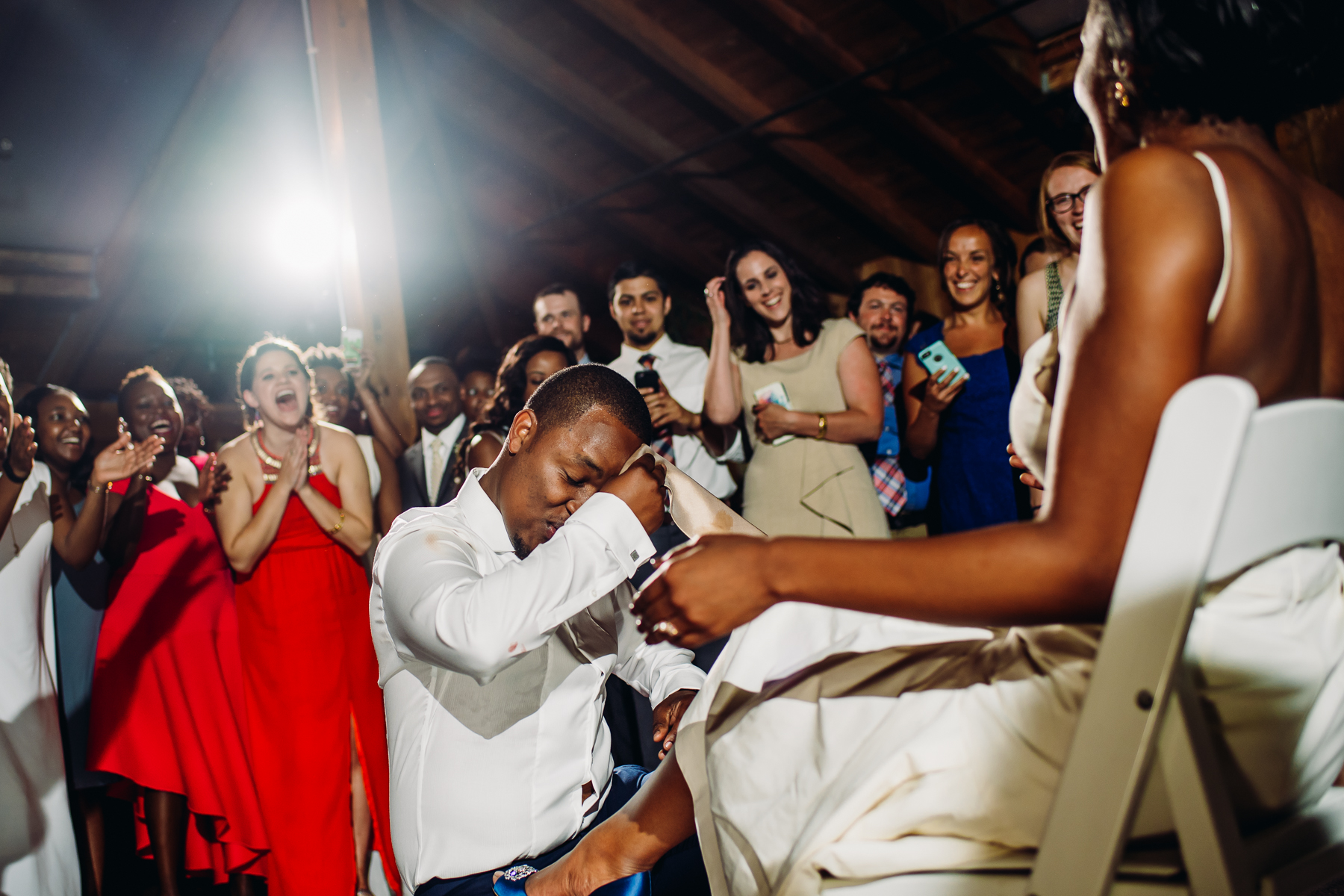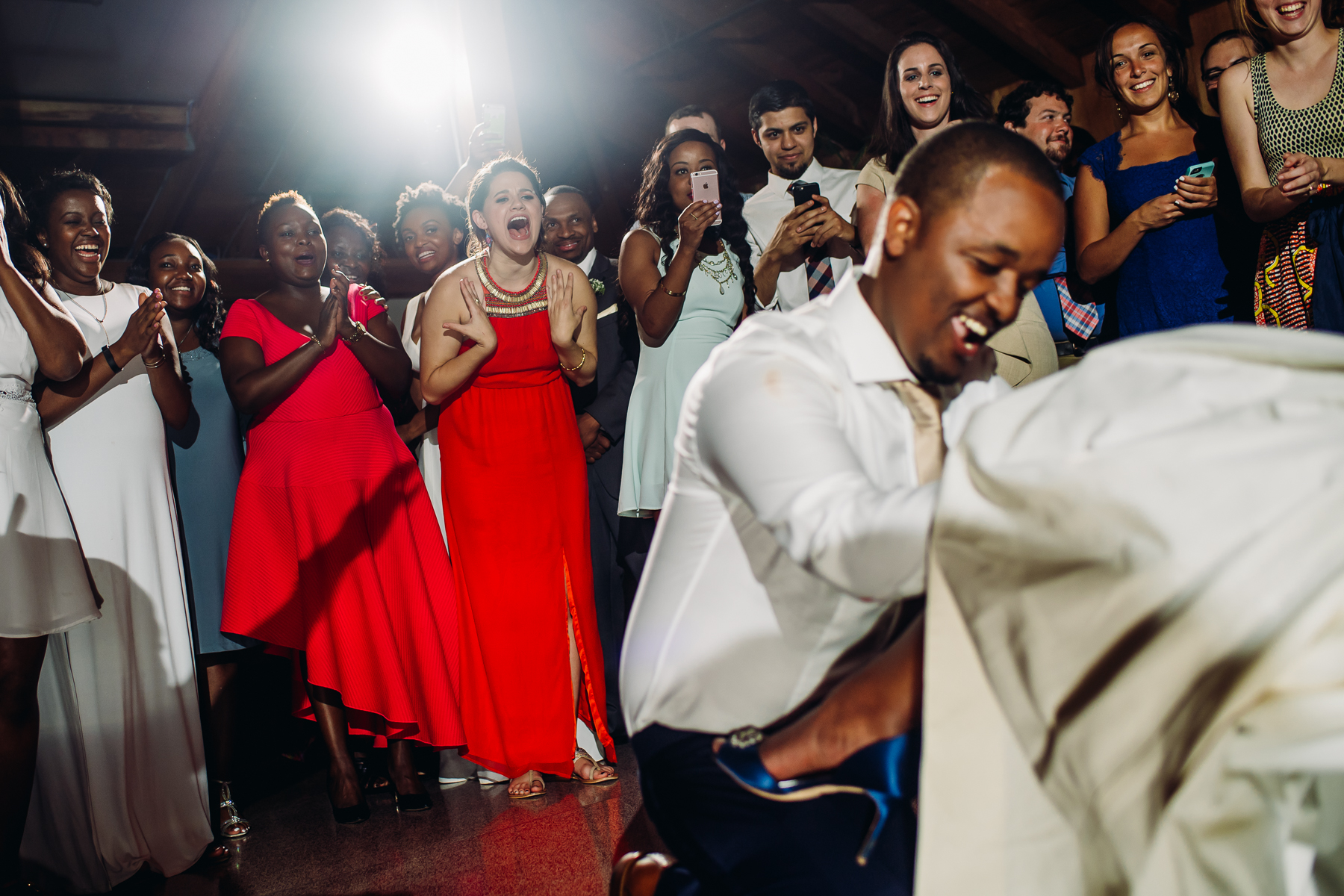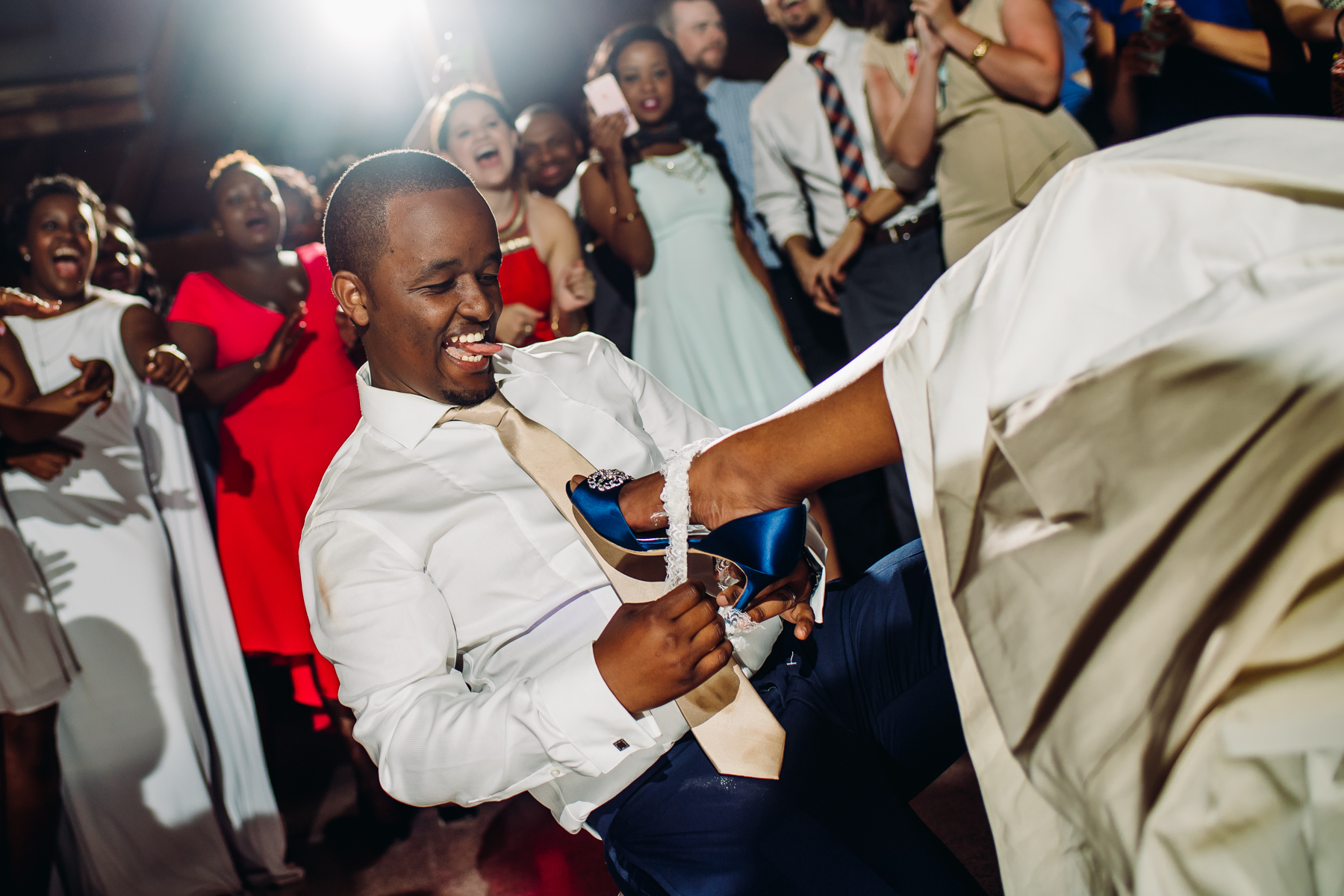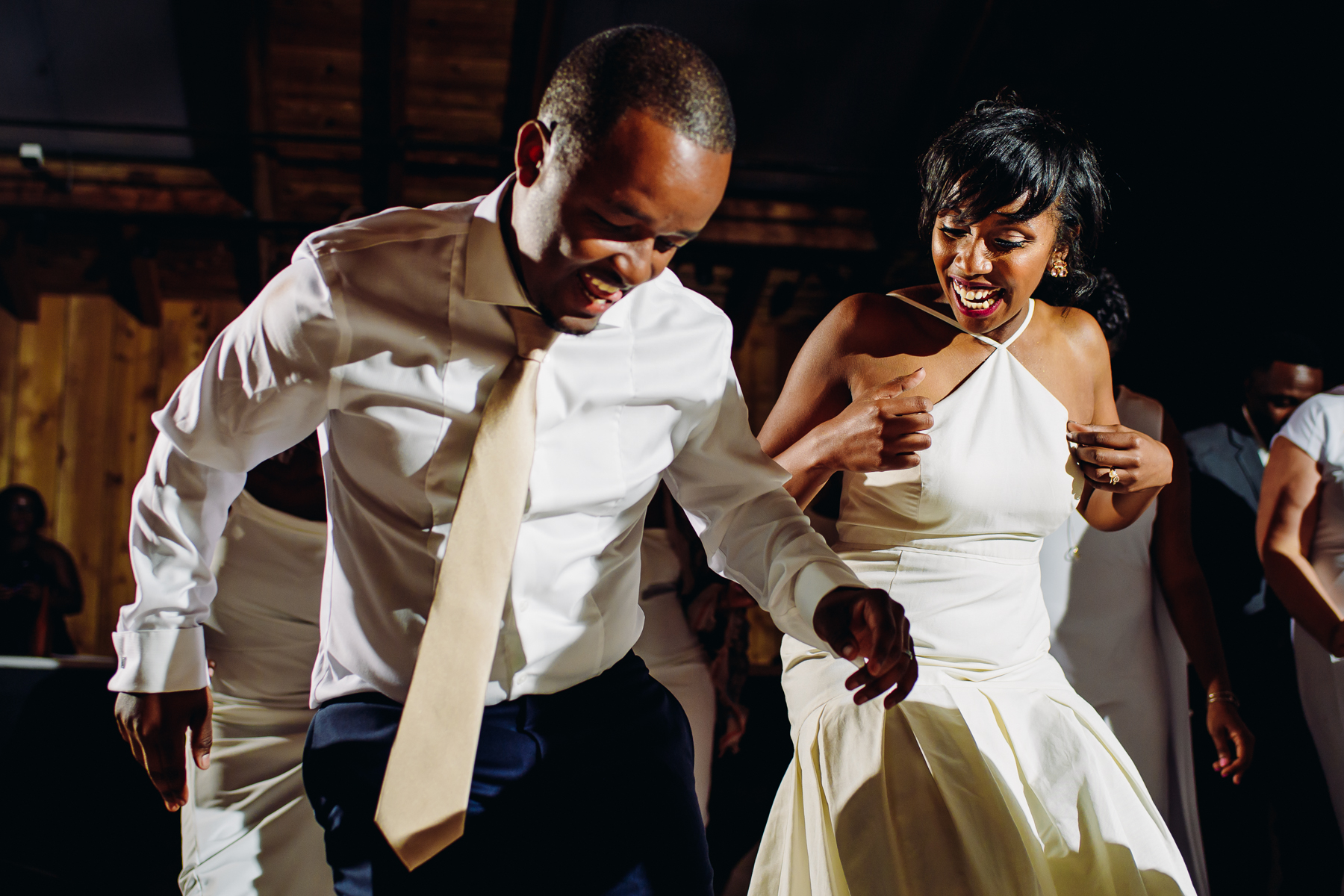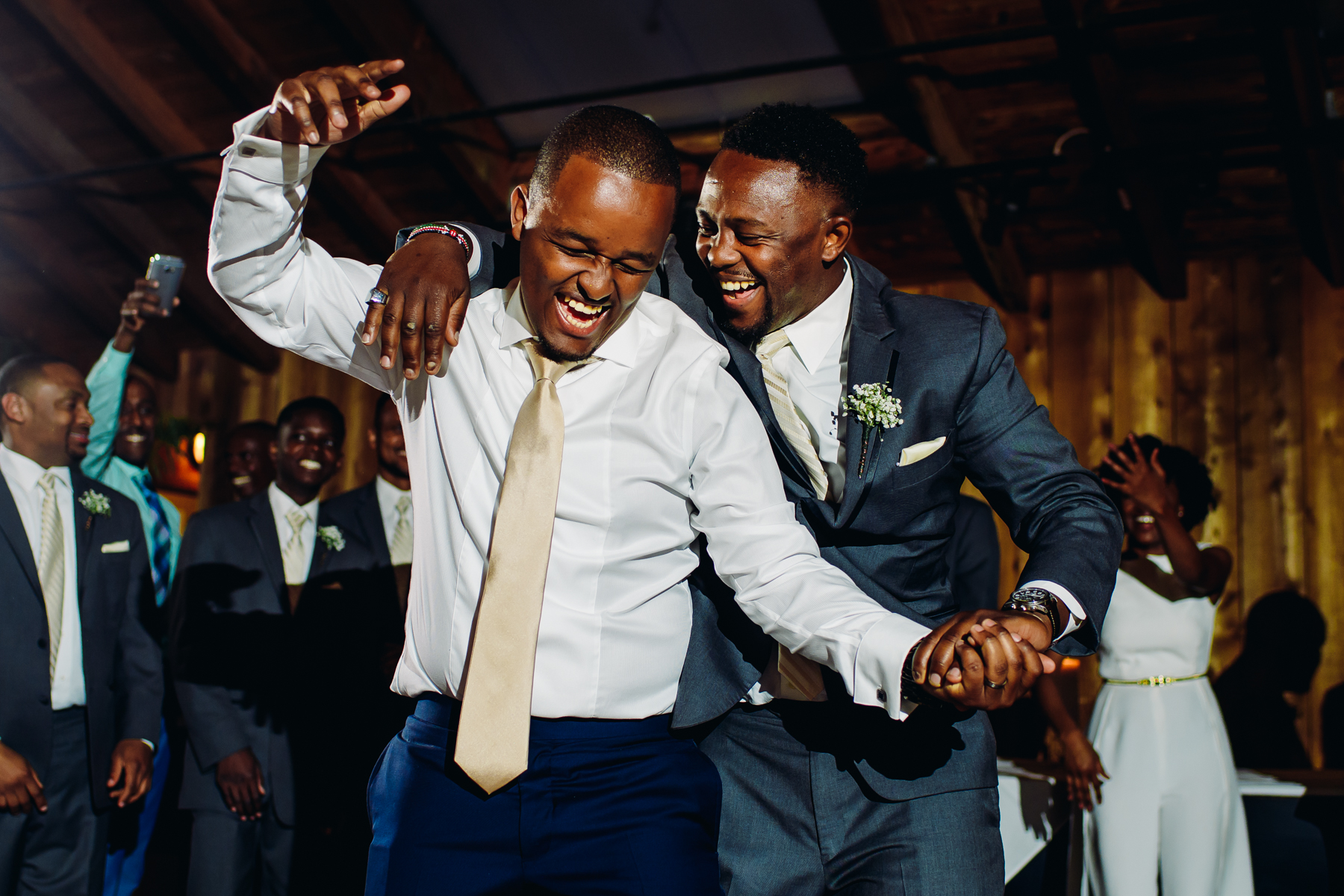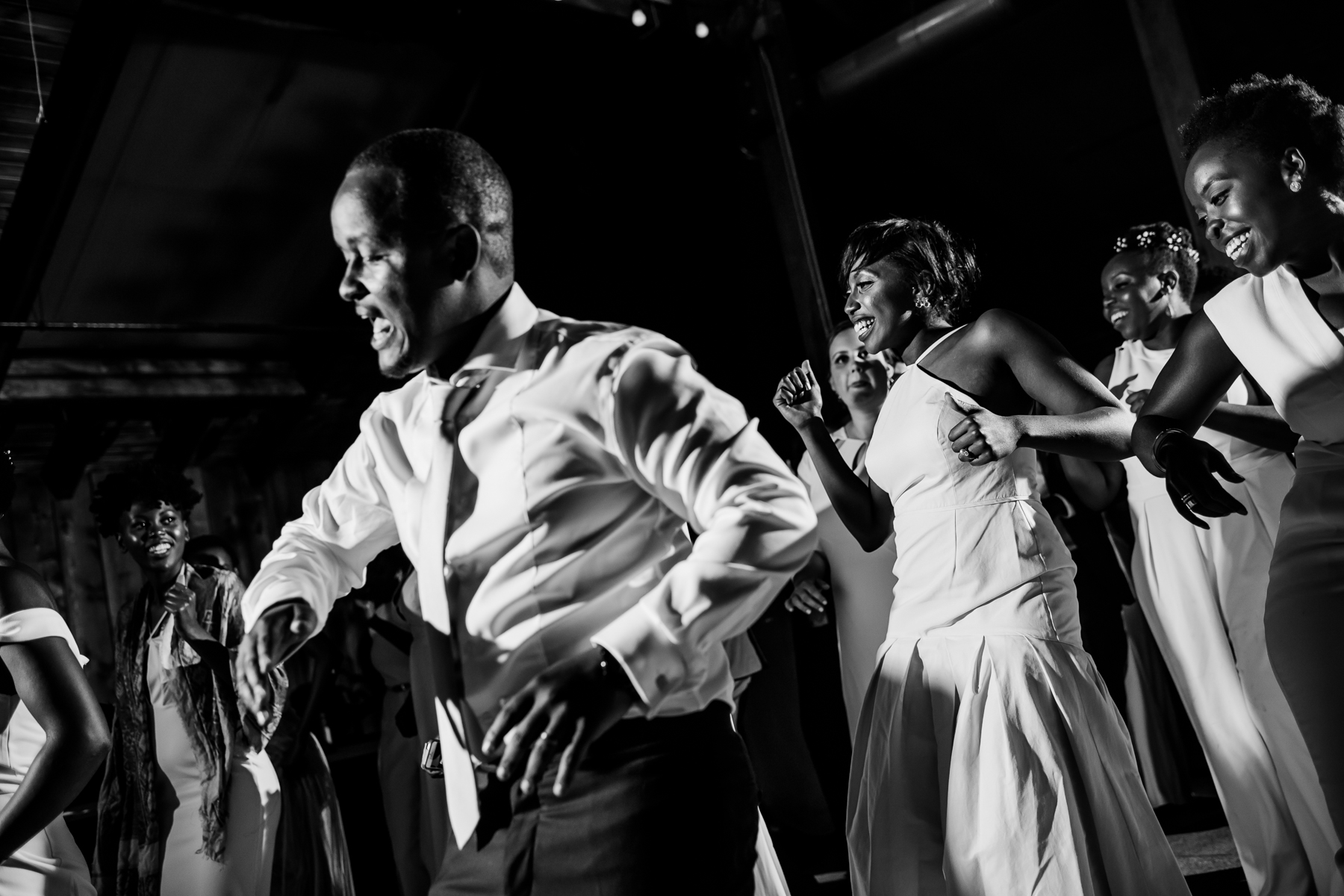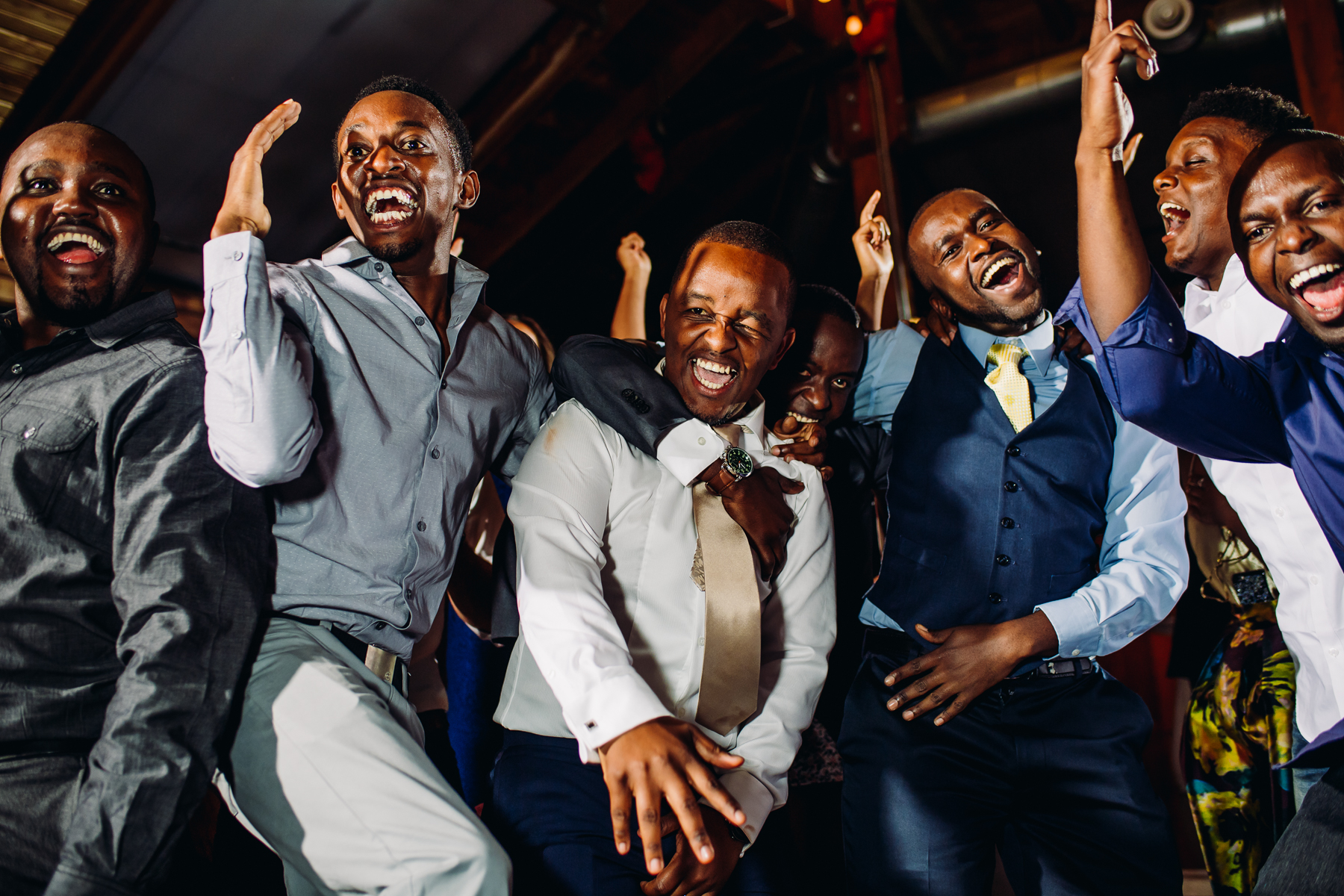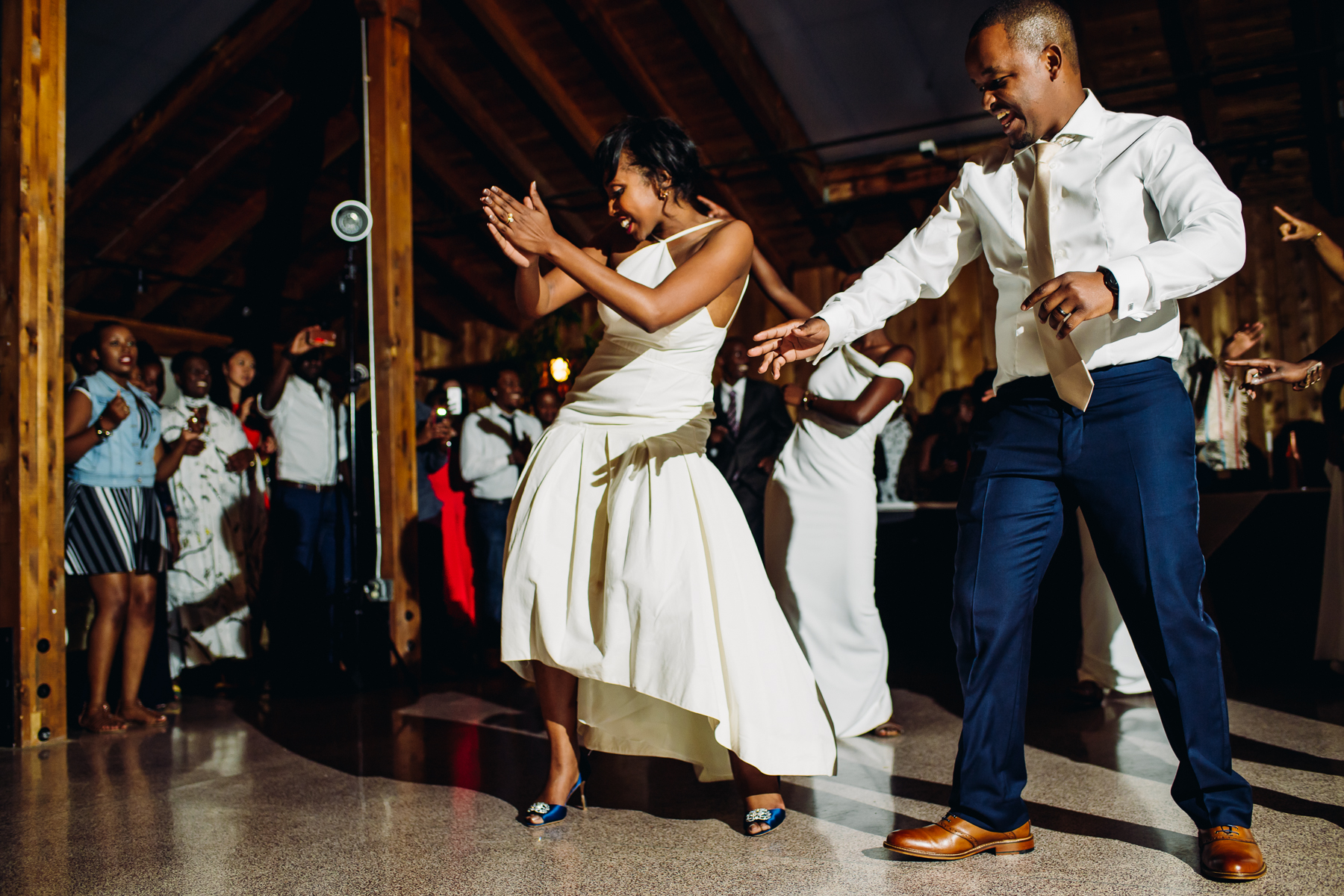 All Photos by Seattle & Destination Wedding Photographer Logan Westom