Weather is always a big concern on most wedding days. Couples are always watching the news early, looking at every weather website and praying that it does not rain on their wedding day. For Sara and Spencer's Robinswood House wedding photos it was very cloudy all day and rained quiet a bit during the reception. But I never once heard either of them complain about the bad weather despite that it was raining. Instead they were both focused on each other and the special events that were unfolding on their wedding day.
The morning of their wedding we met at the Silvercloud Hotel in Bellevue where everyone was getting ready. Spencer and his groomsmen finished early so ventured to a nearby park to take some unique photos of them together. Spencer owns Helko Werk, a company that sells high quality axes. We went out to take some pretty cool photos featuring the axes.  It was fun to try something different – it was not your typical wedding day shot.
Later that afternoon the whole bridal party loaded up in a limo and headed to St. Anne's Chapel for the wedding ceremony. The inside of the church was full of beautiful designs and warm light.  The high ceilings and ornate detail made for a dramatic and classic backdrop for the ceremony photos.
After the ceremony everyone retreated back in the limo and headed towards the Robinswood House in Bellevue. The heavy clouds that had been looming overhead all day finally gave way. Thankfully everything at the outdoor venue was covered. Guests continued to enjoy the reception regardless of the weather. They Focused only on continuing to celebrate by having a good time, laughing, and basking in newly wedded love.
The rest of the night Sara and Spencer danced with their friends to a live jazz band. The rain subsided but no one noticed. They were to focused on what really mattered, Sara & Spencer. Sara and Spencer's Robinswood House wedding photos might have had rain but in each photo you can see the bright sun shining through each moment.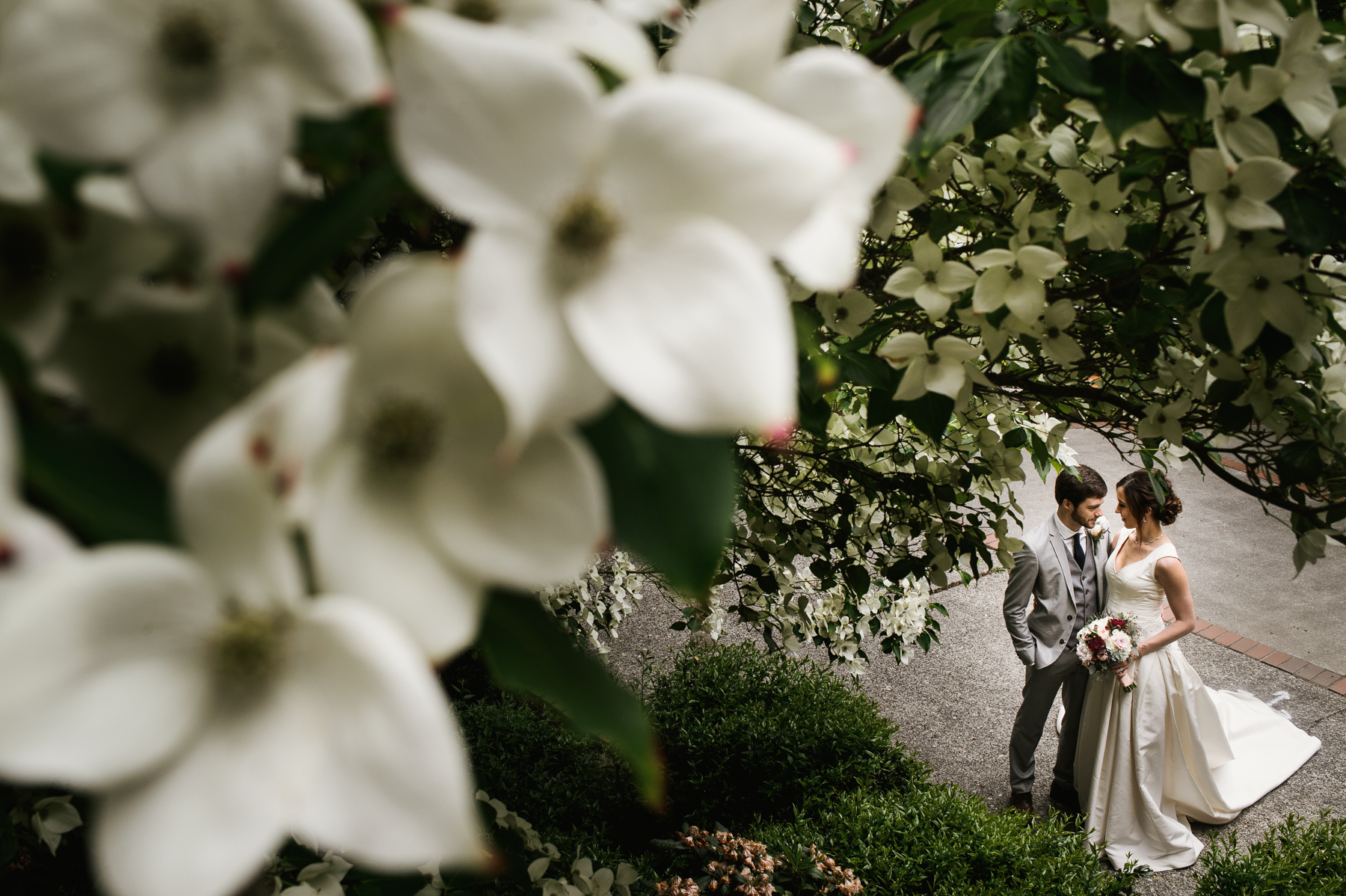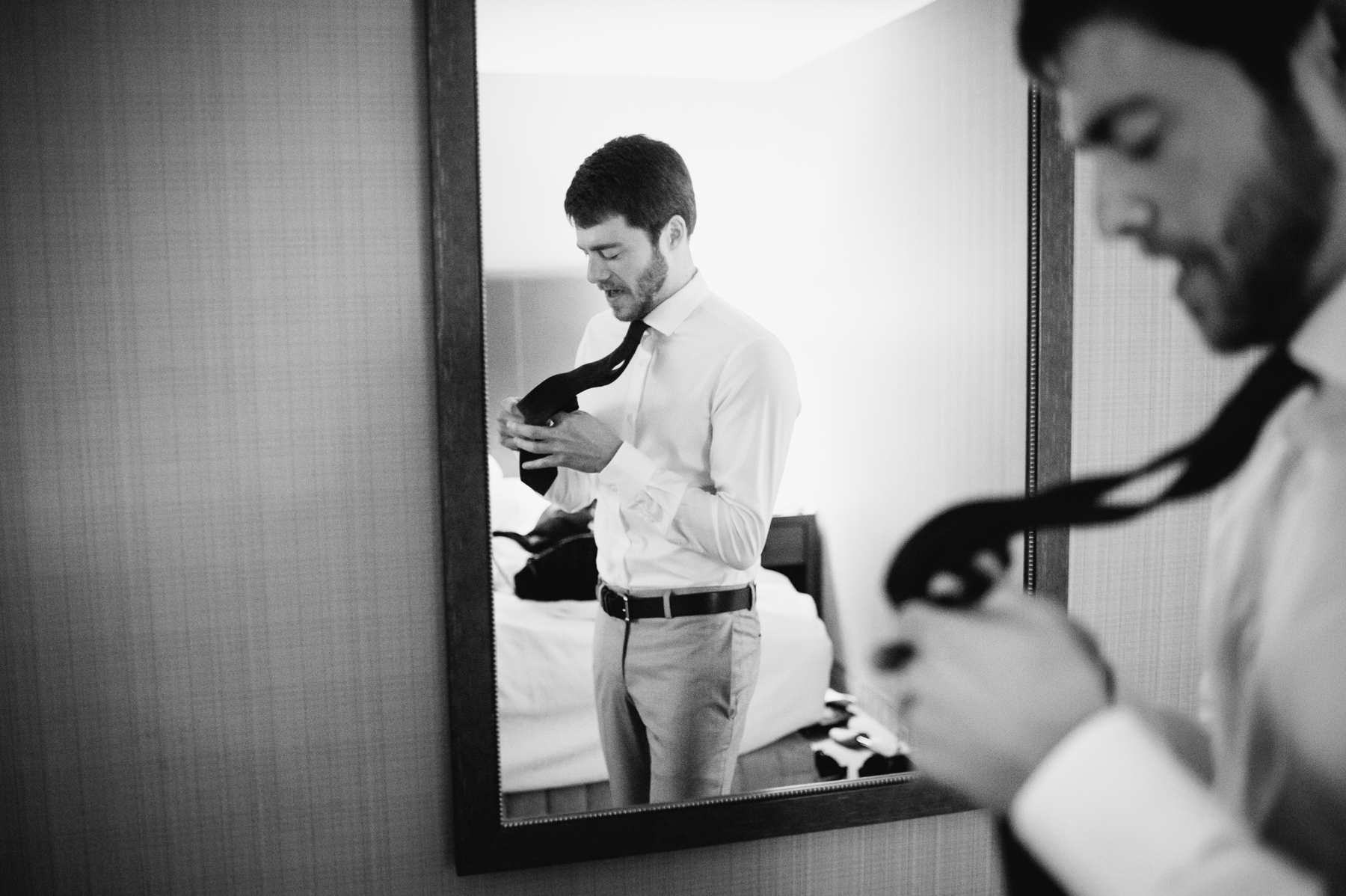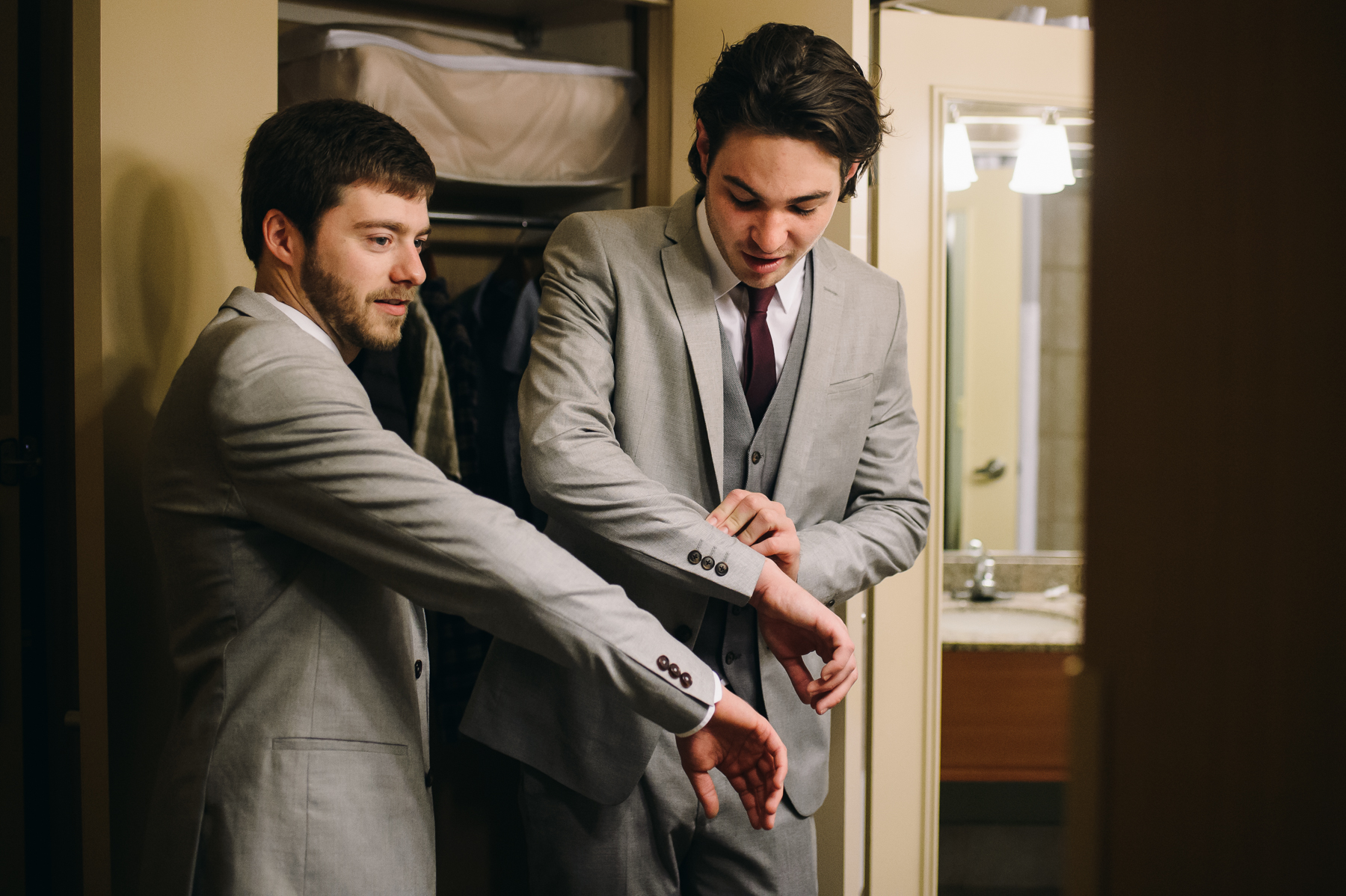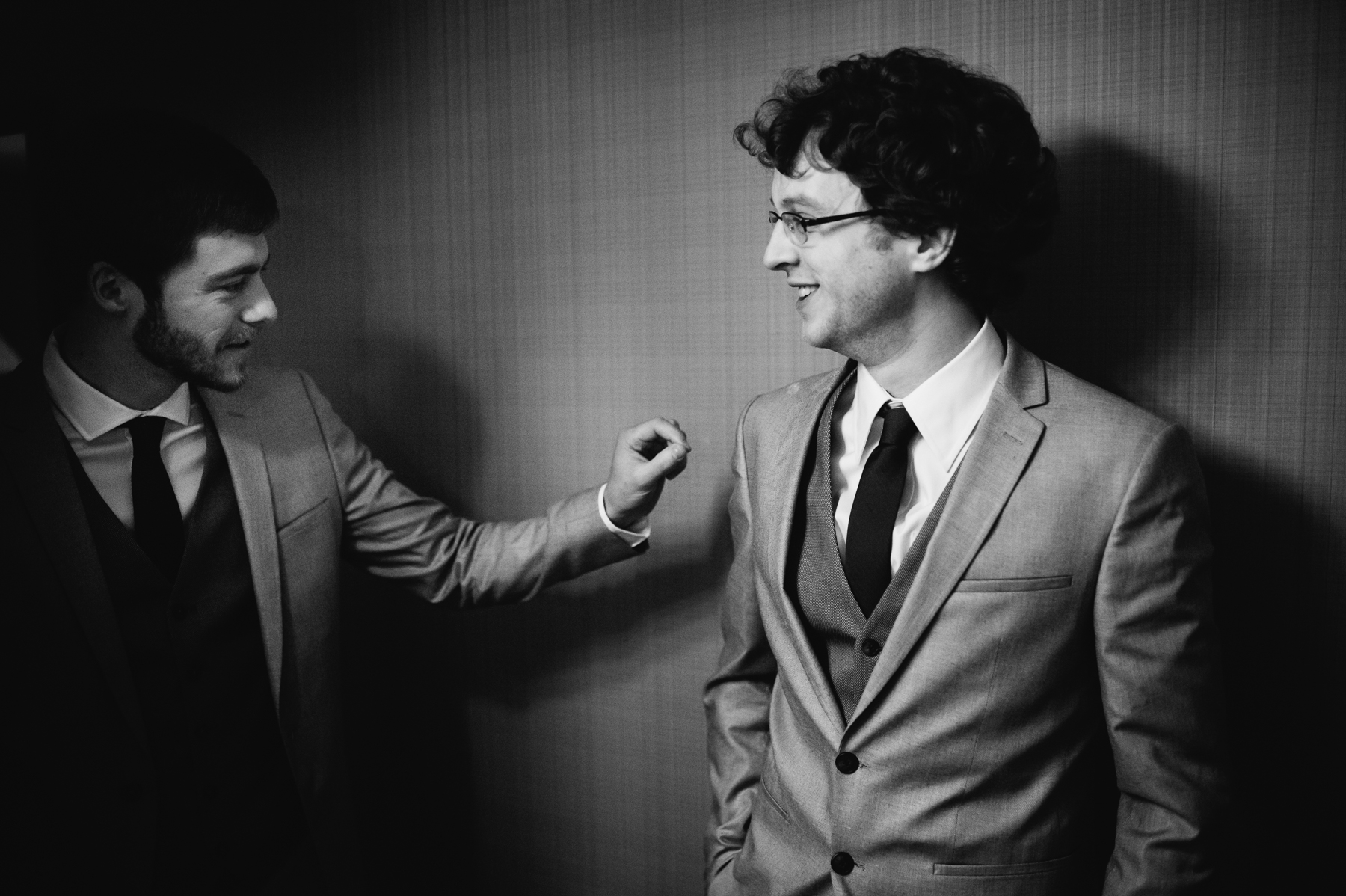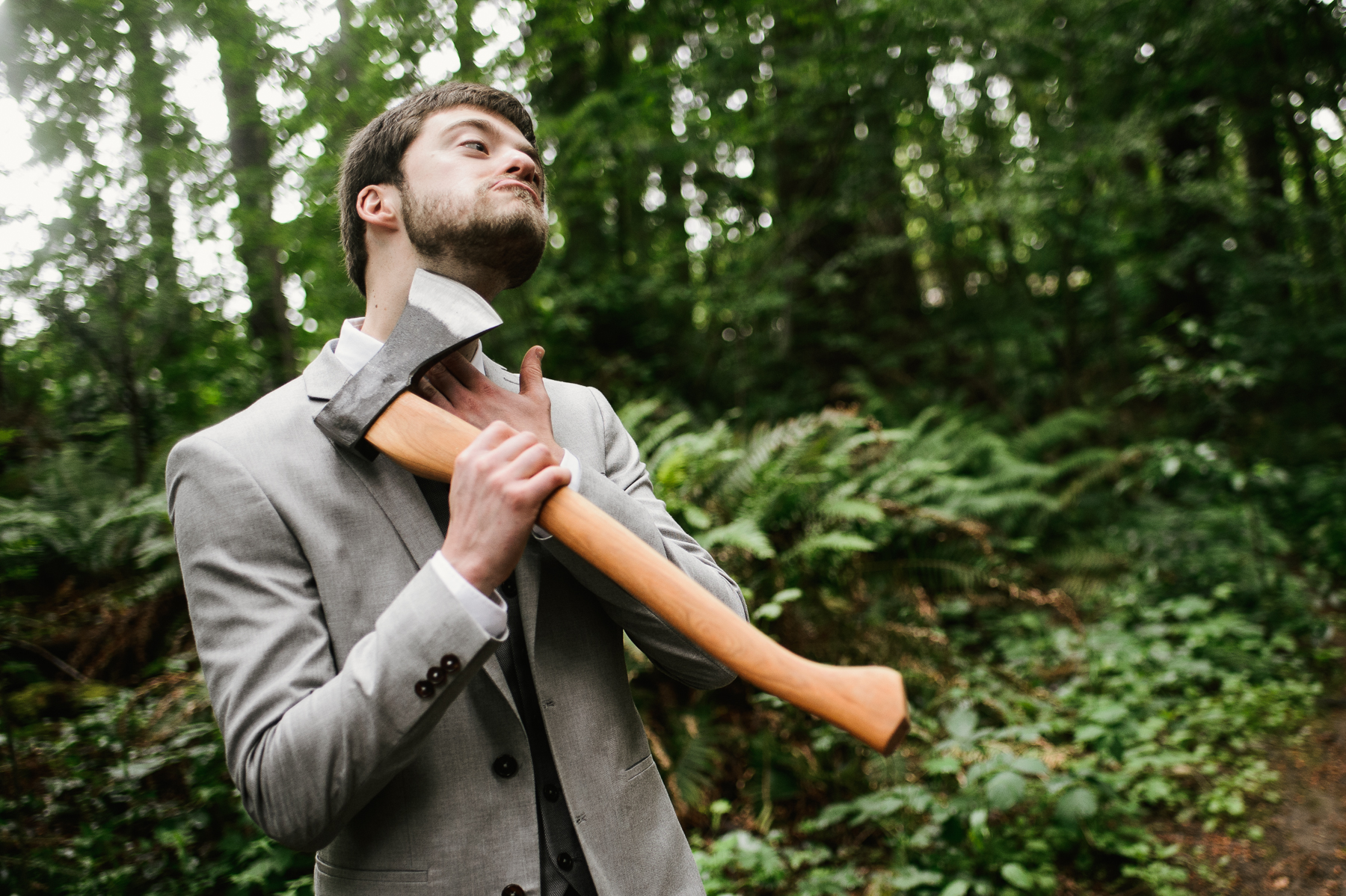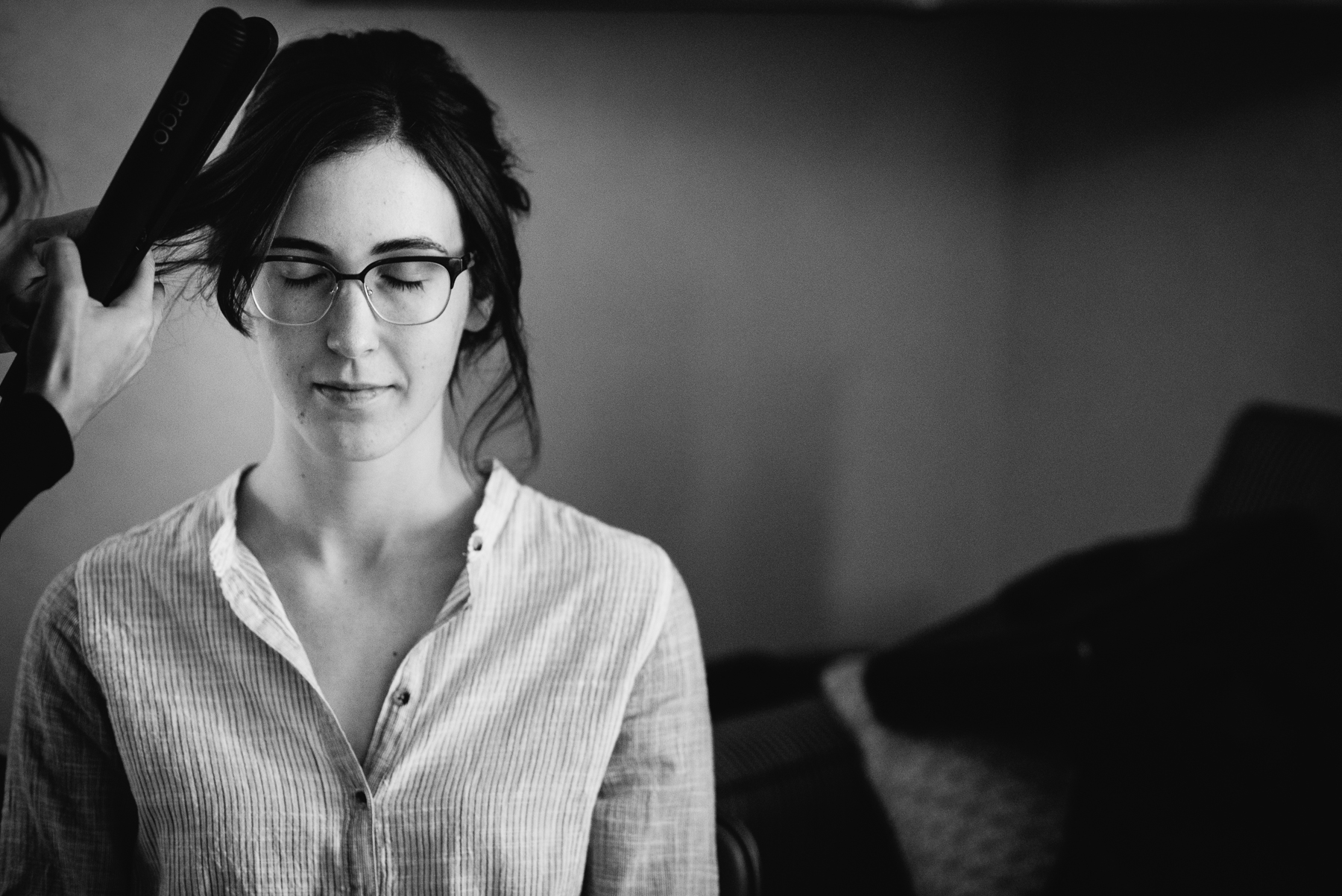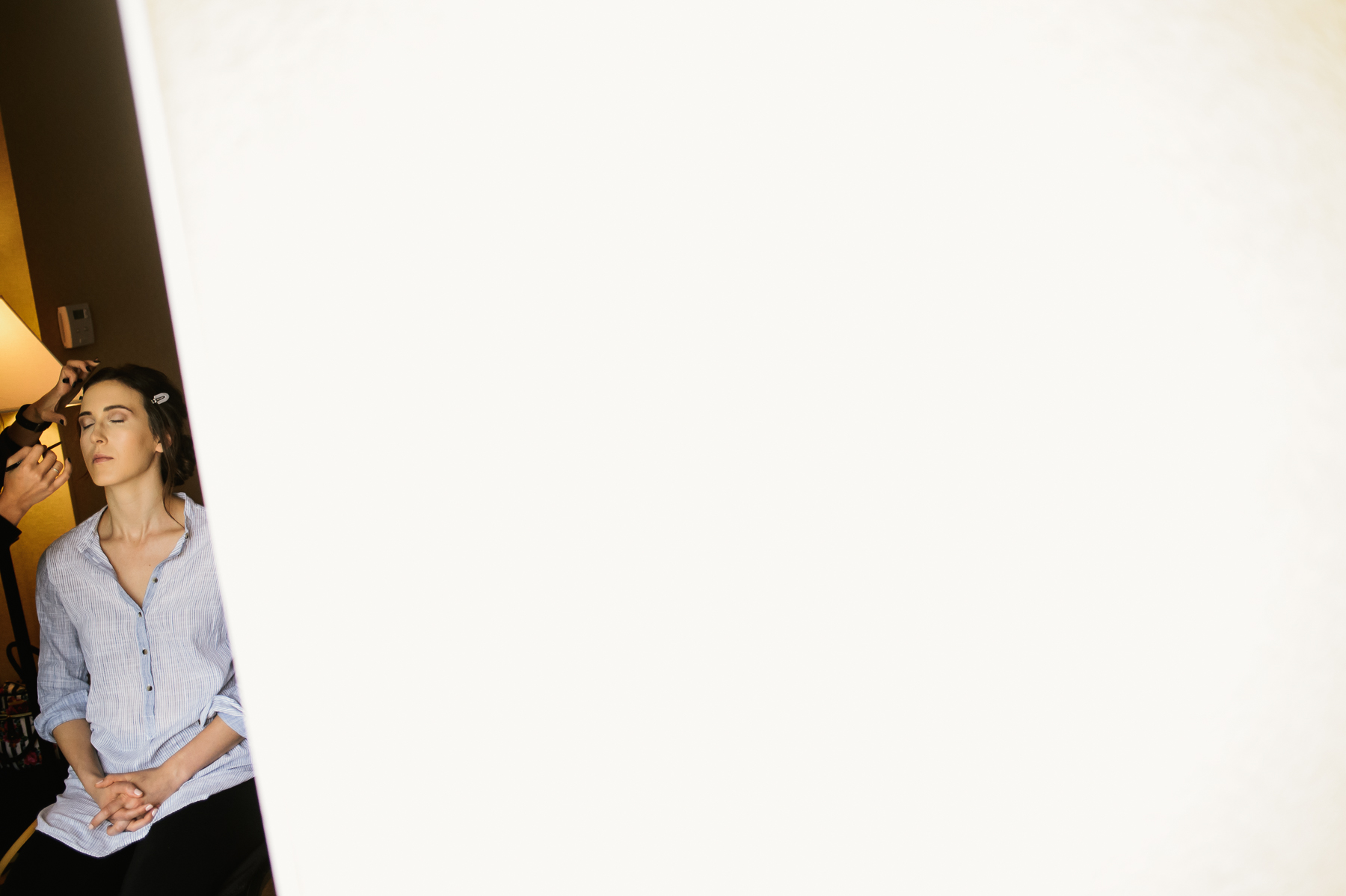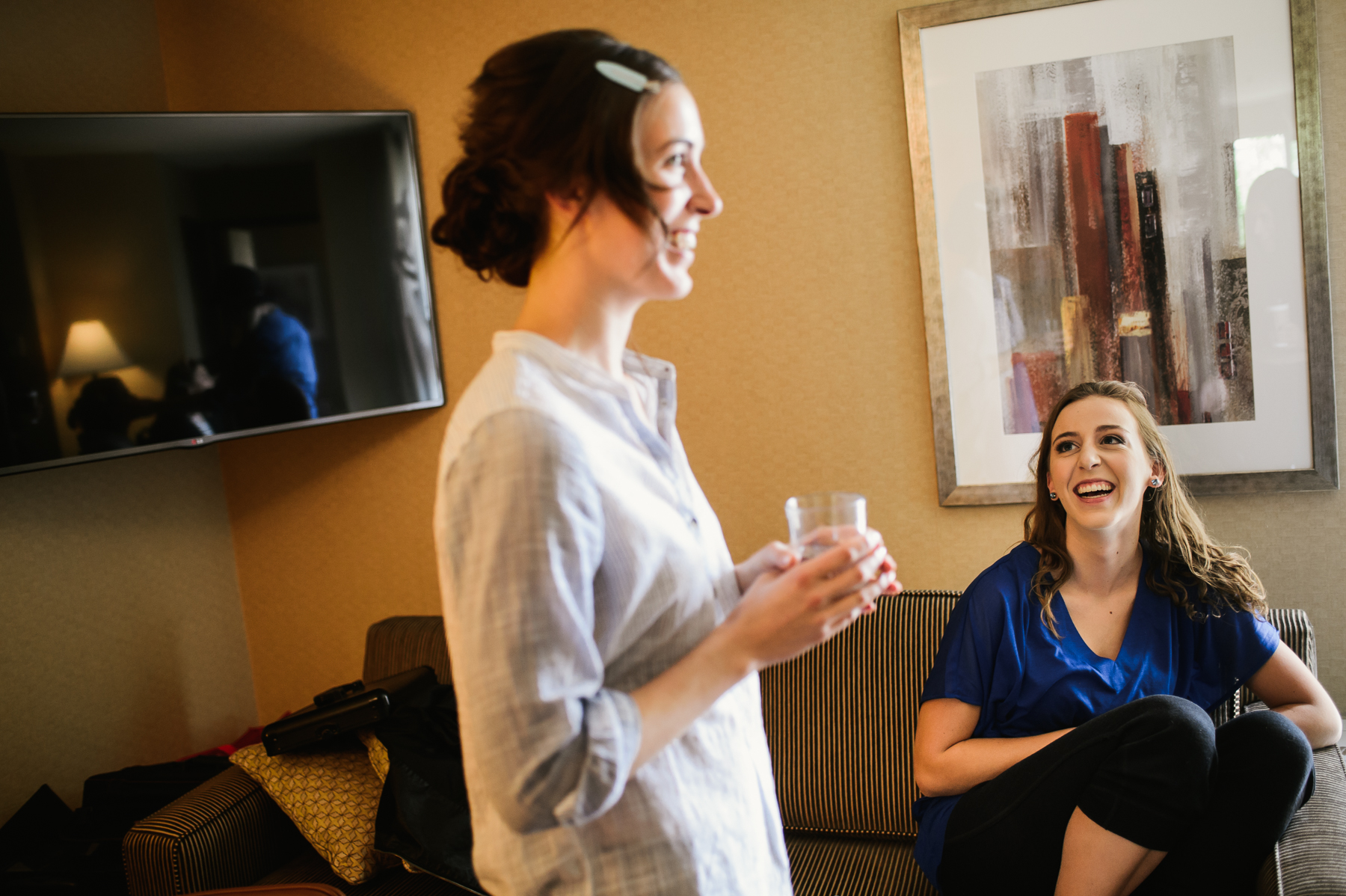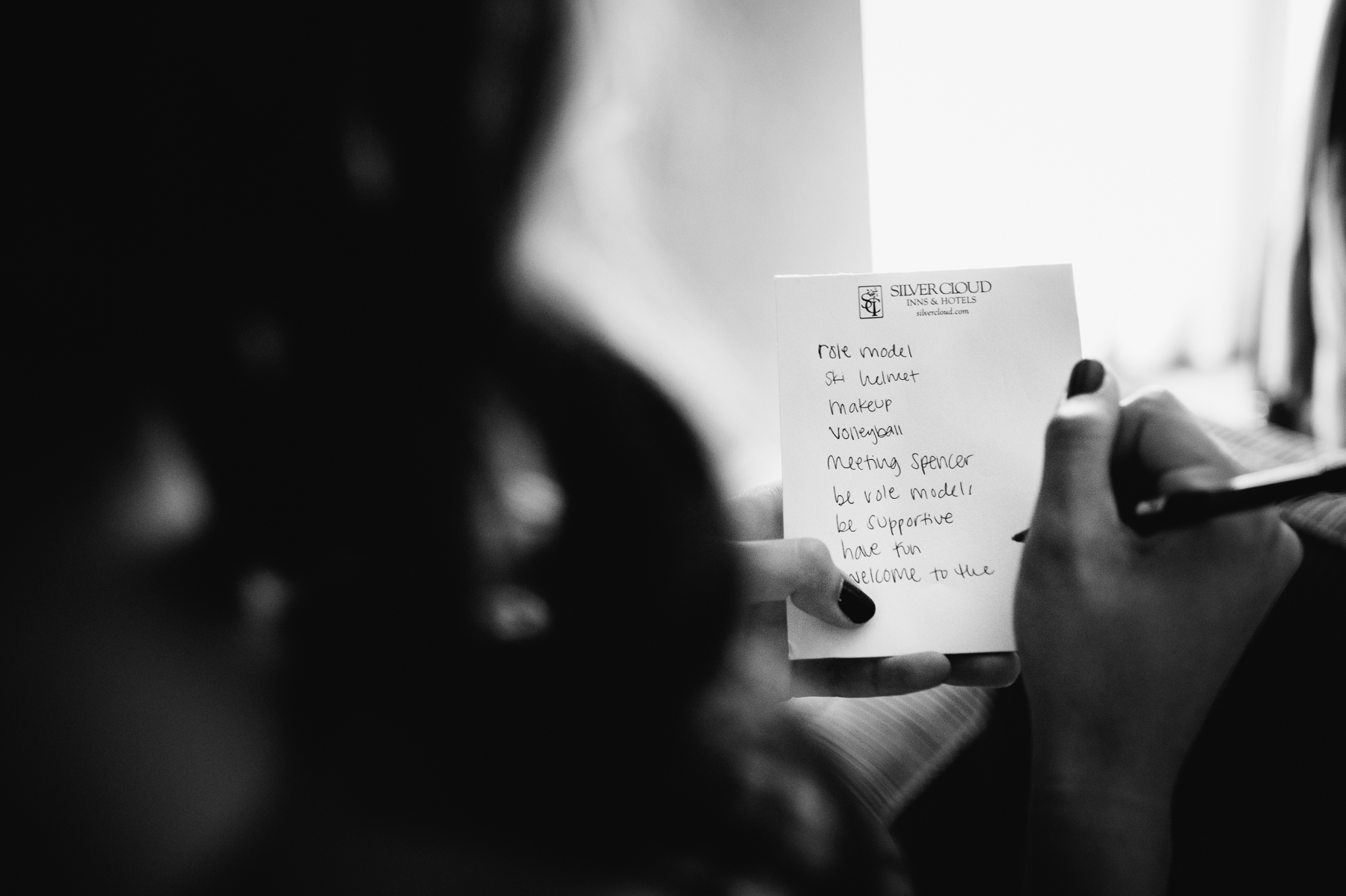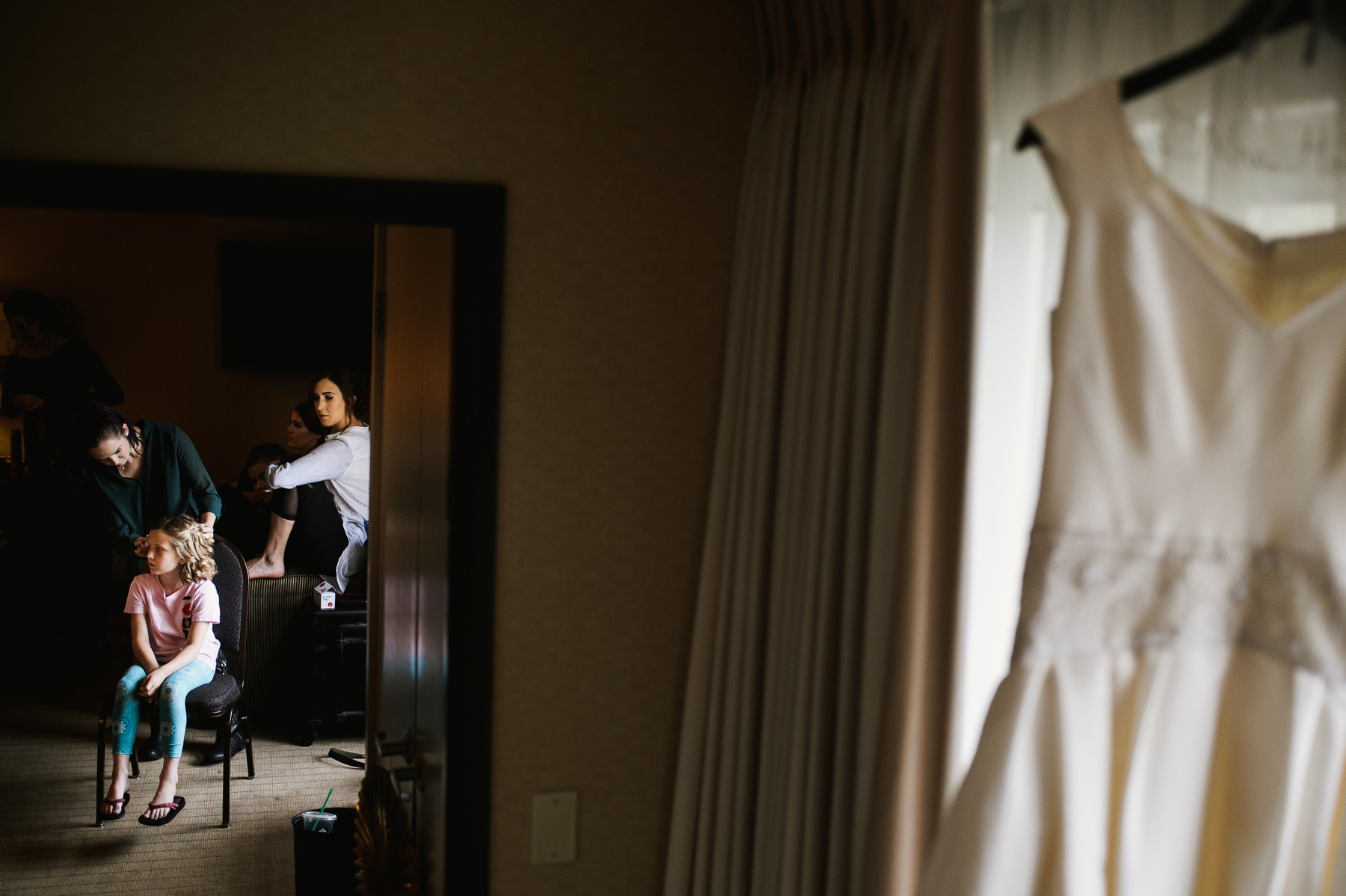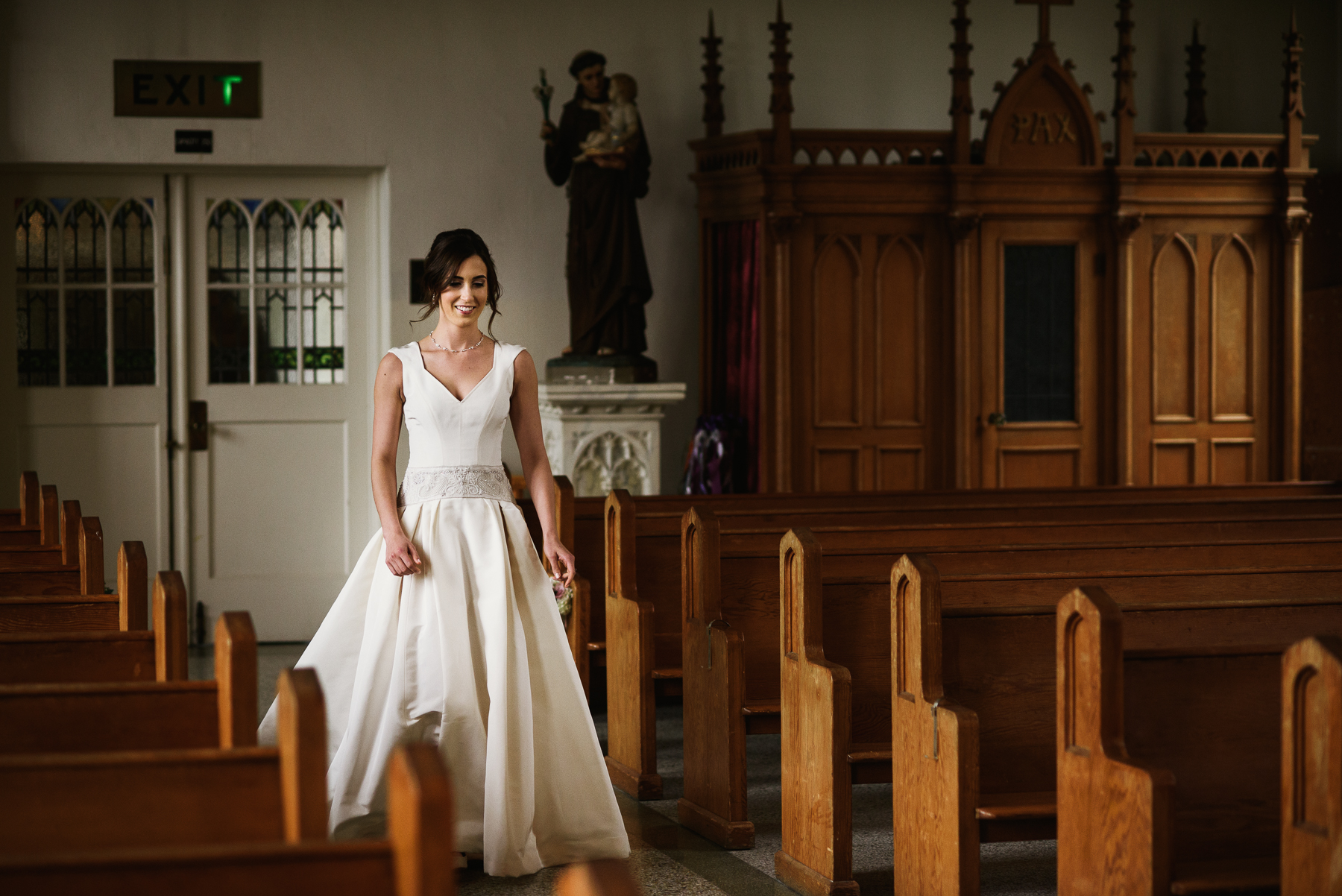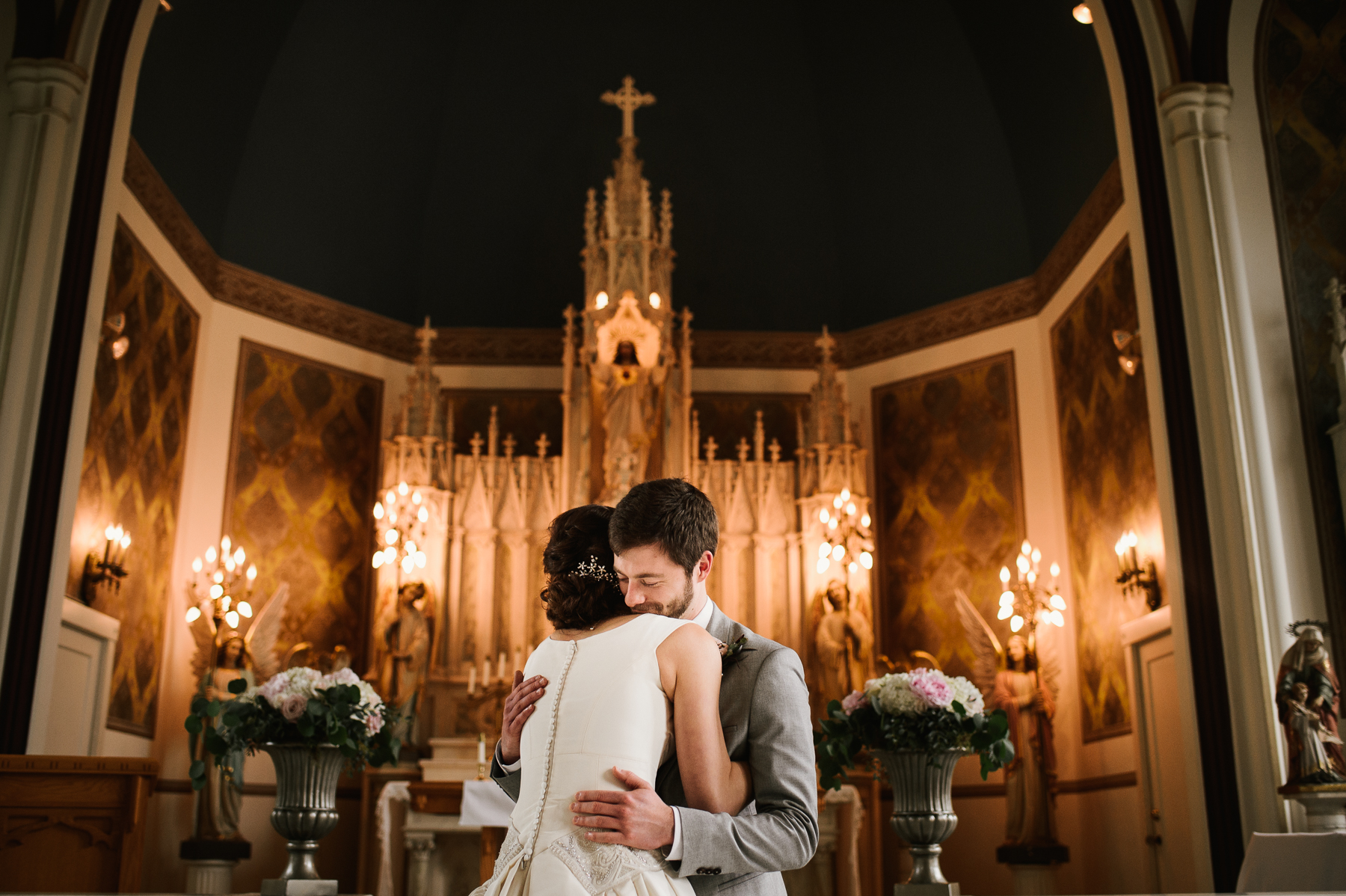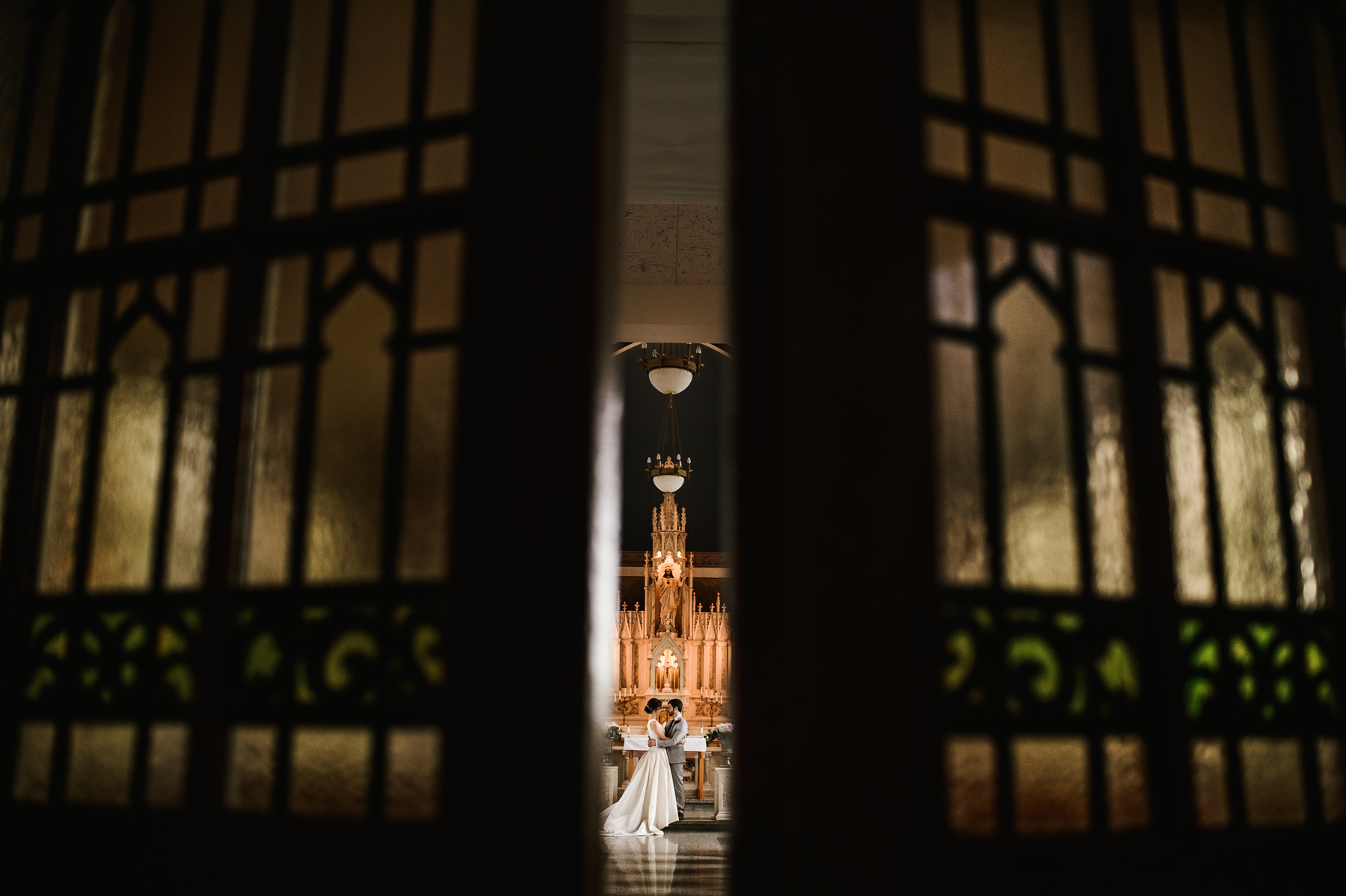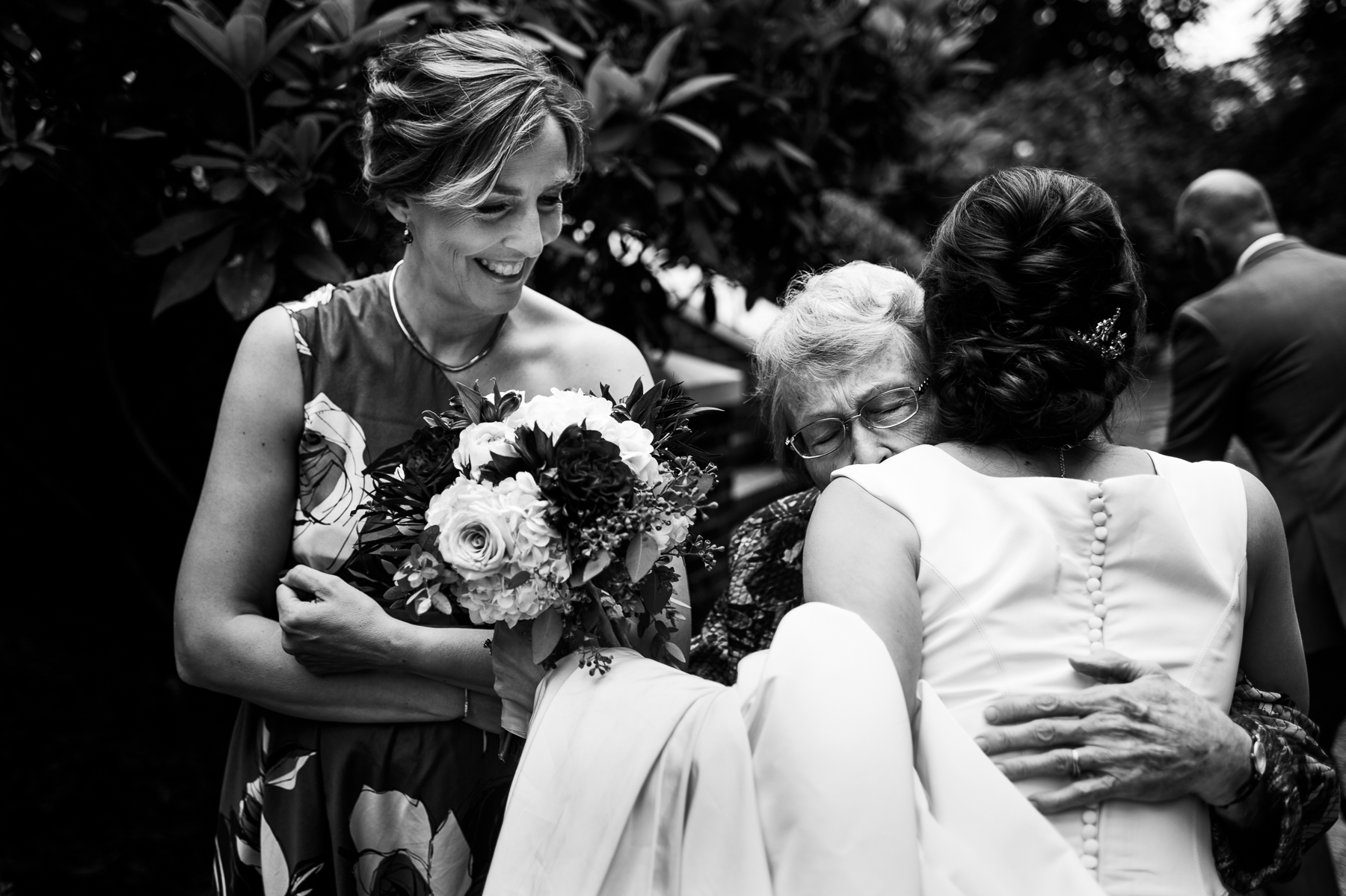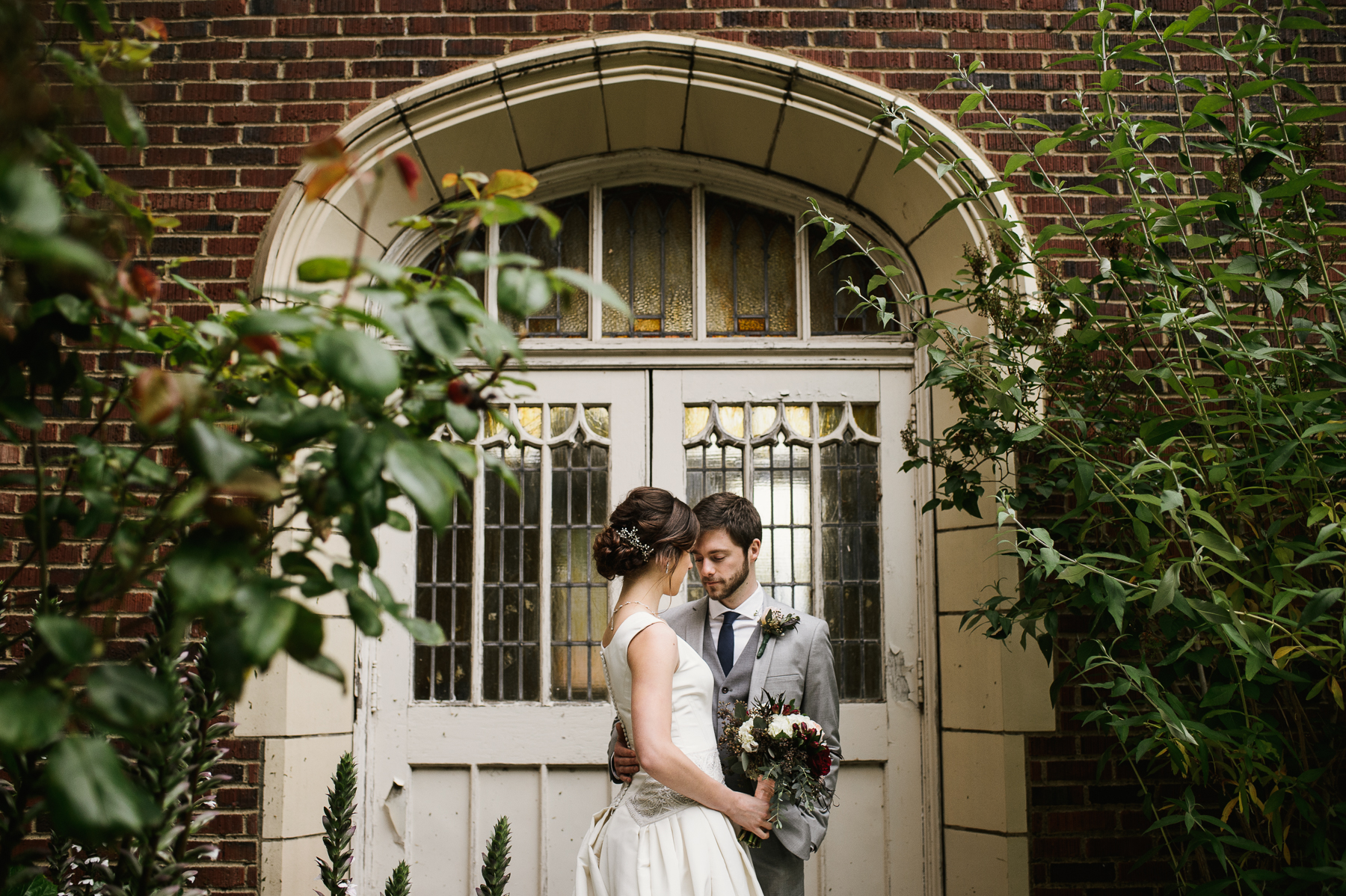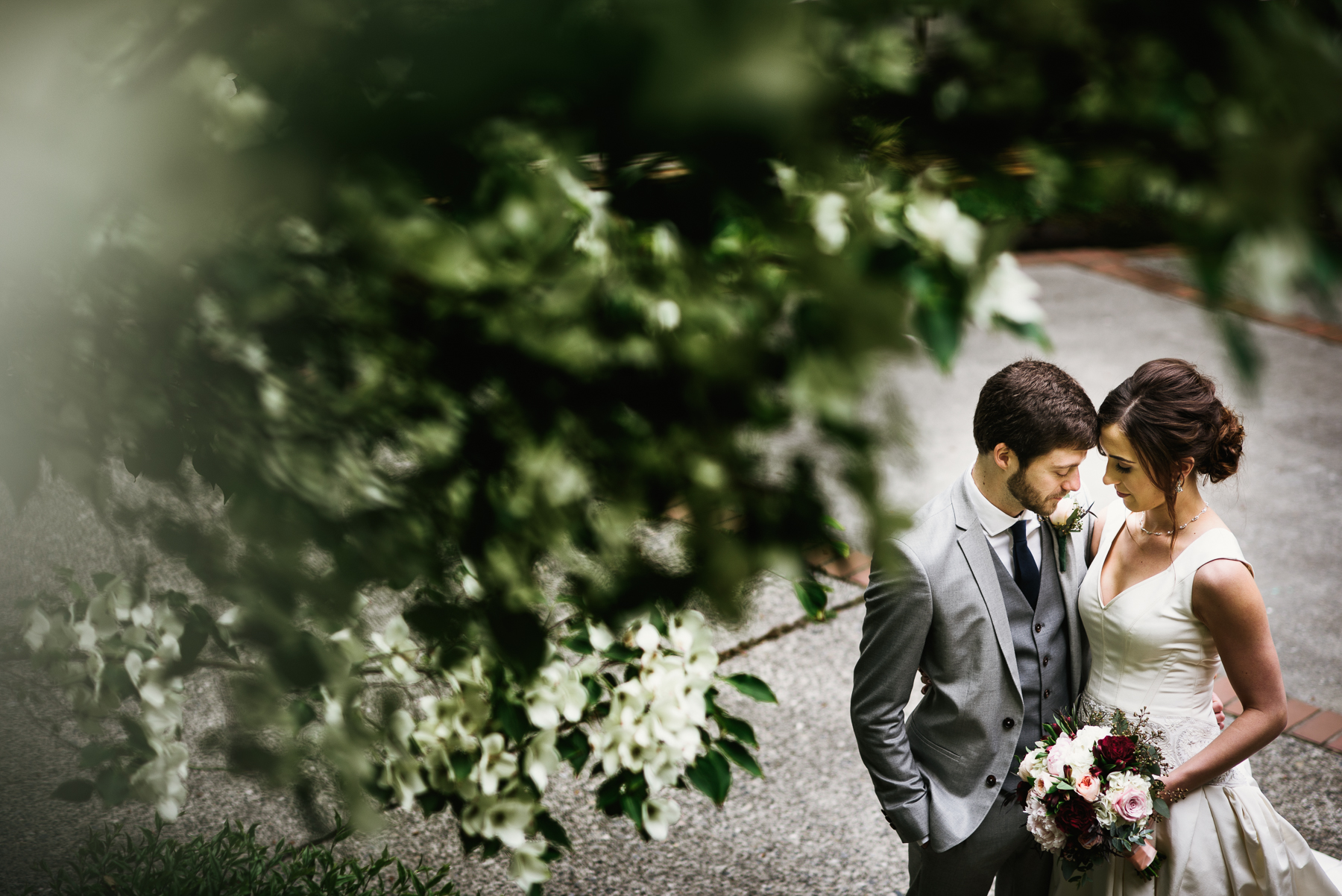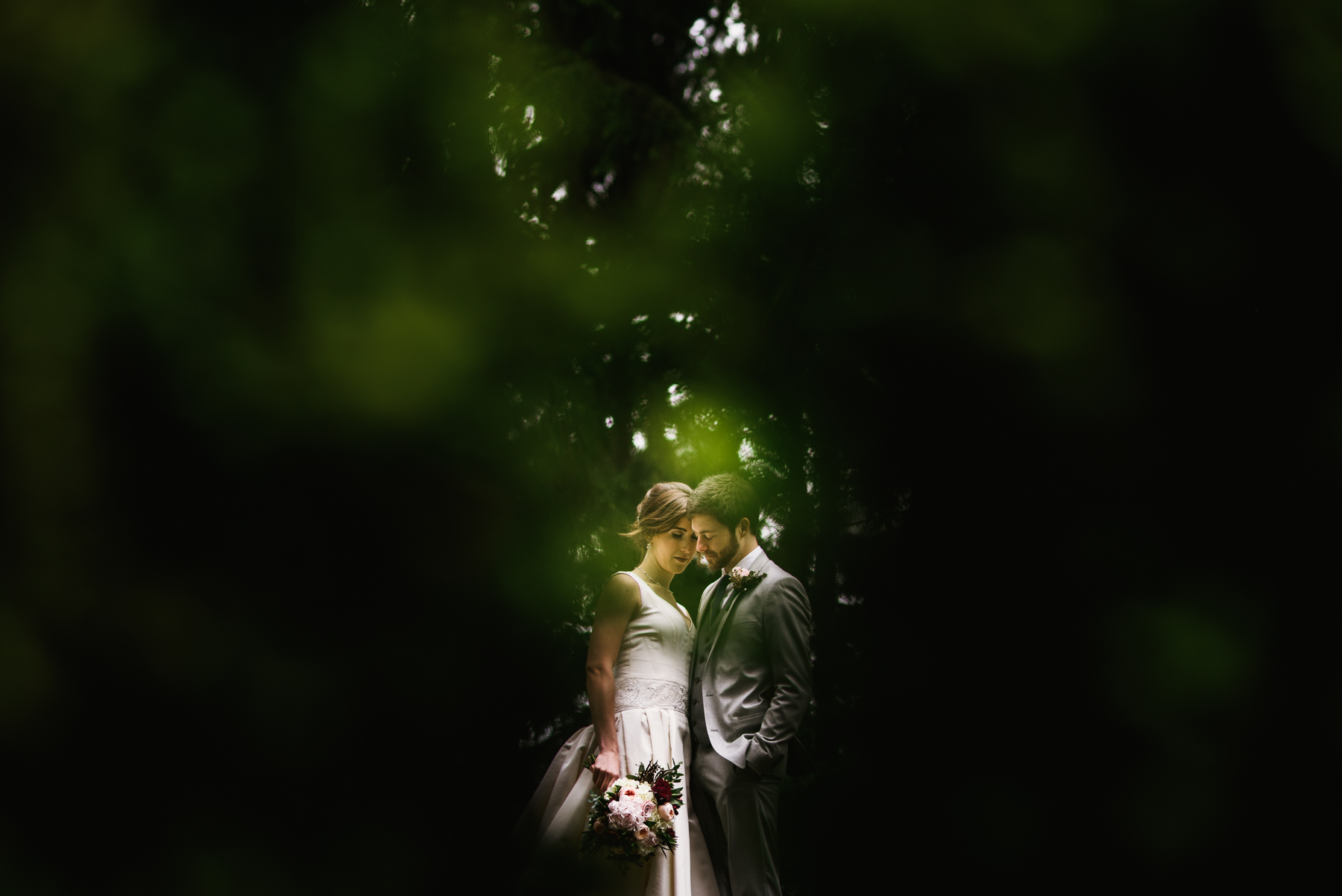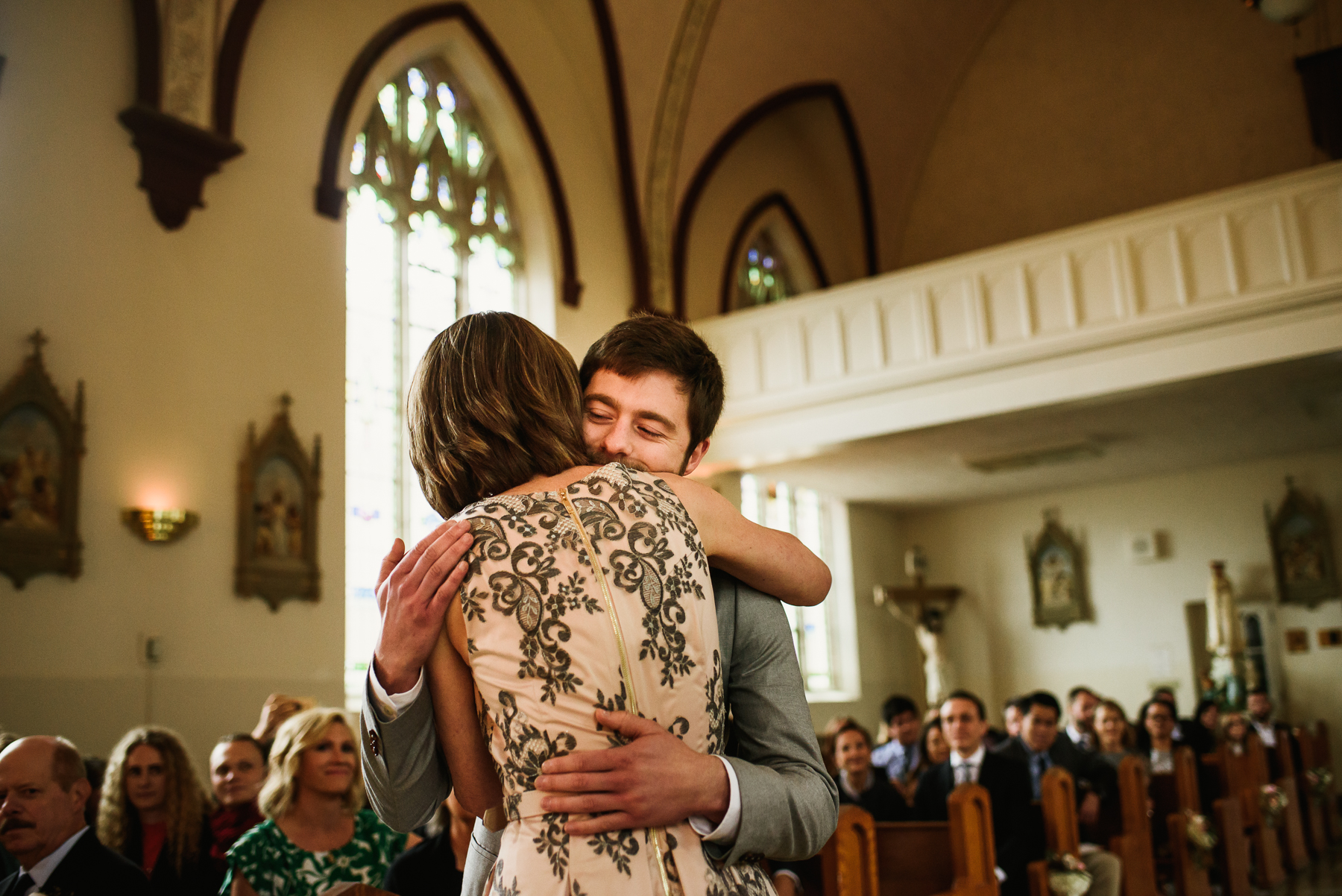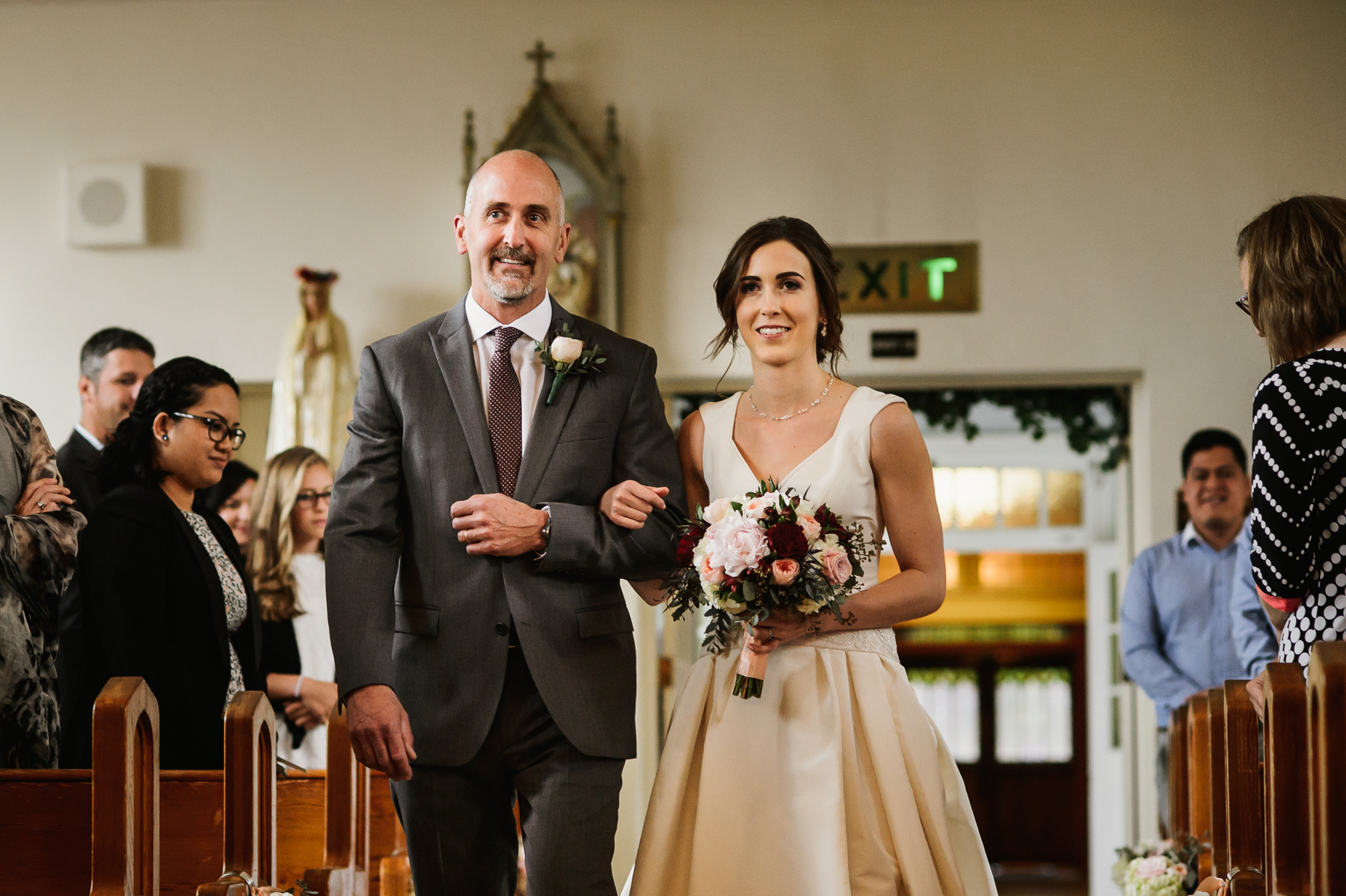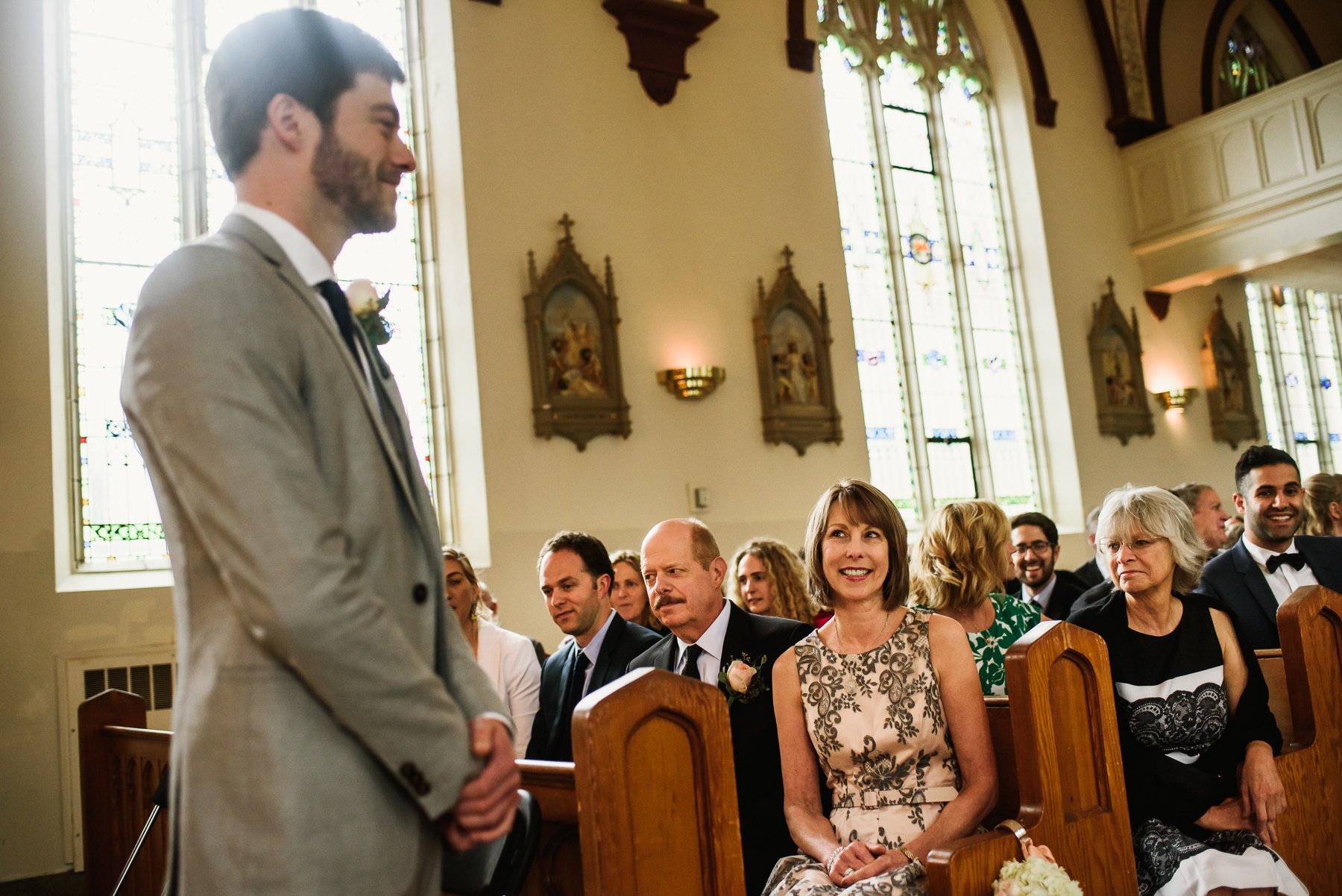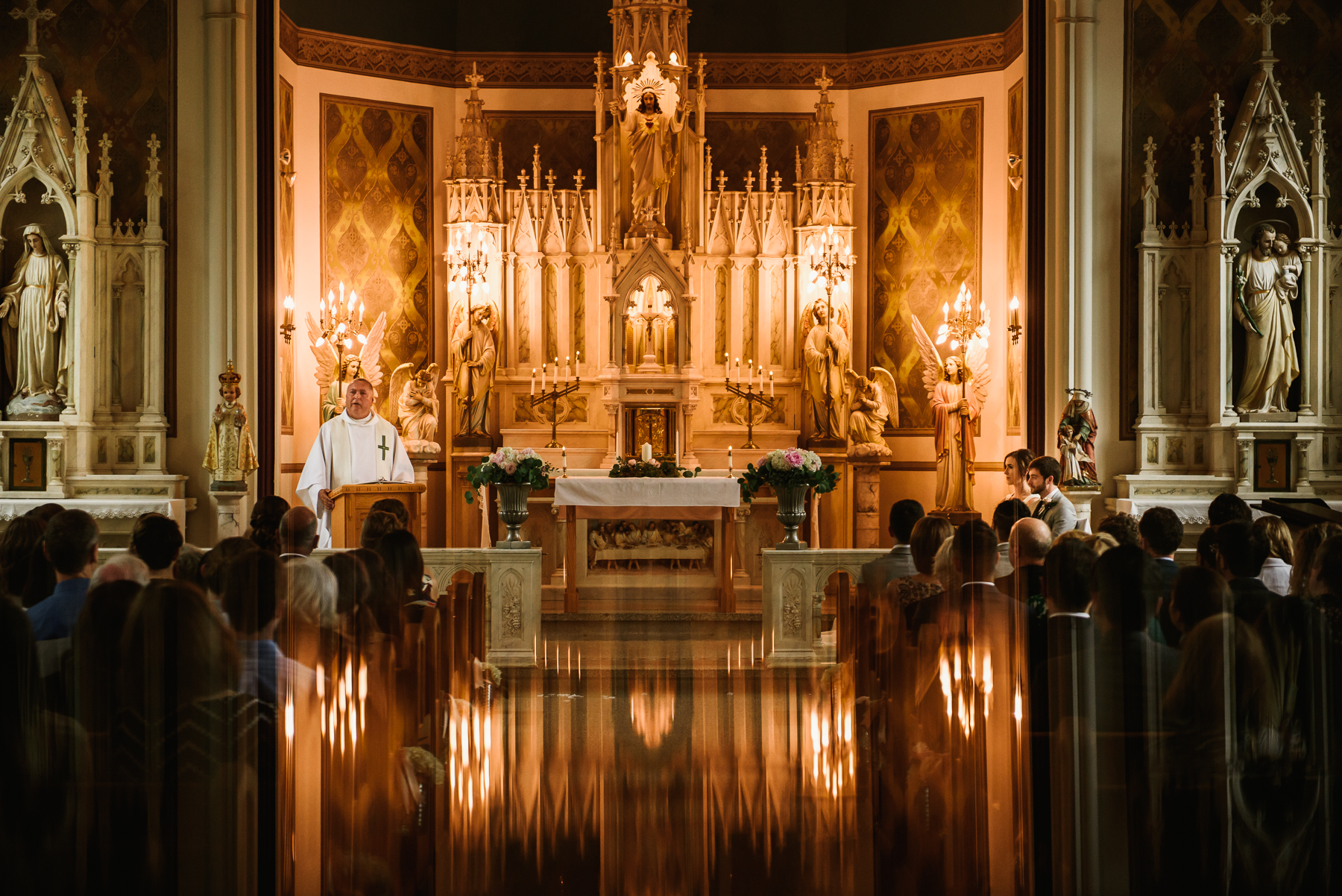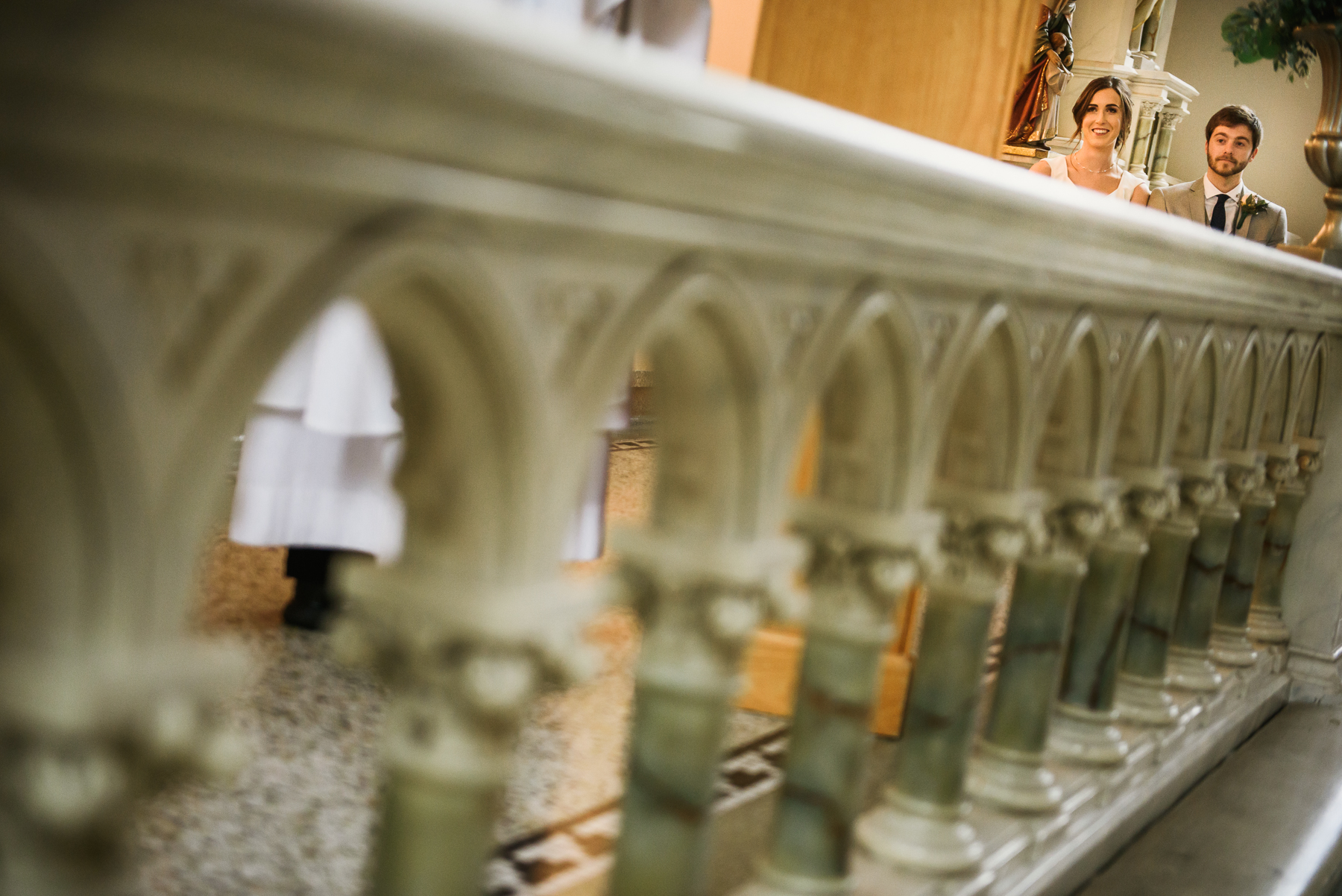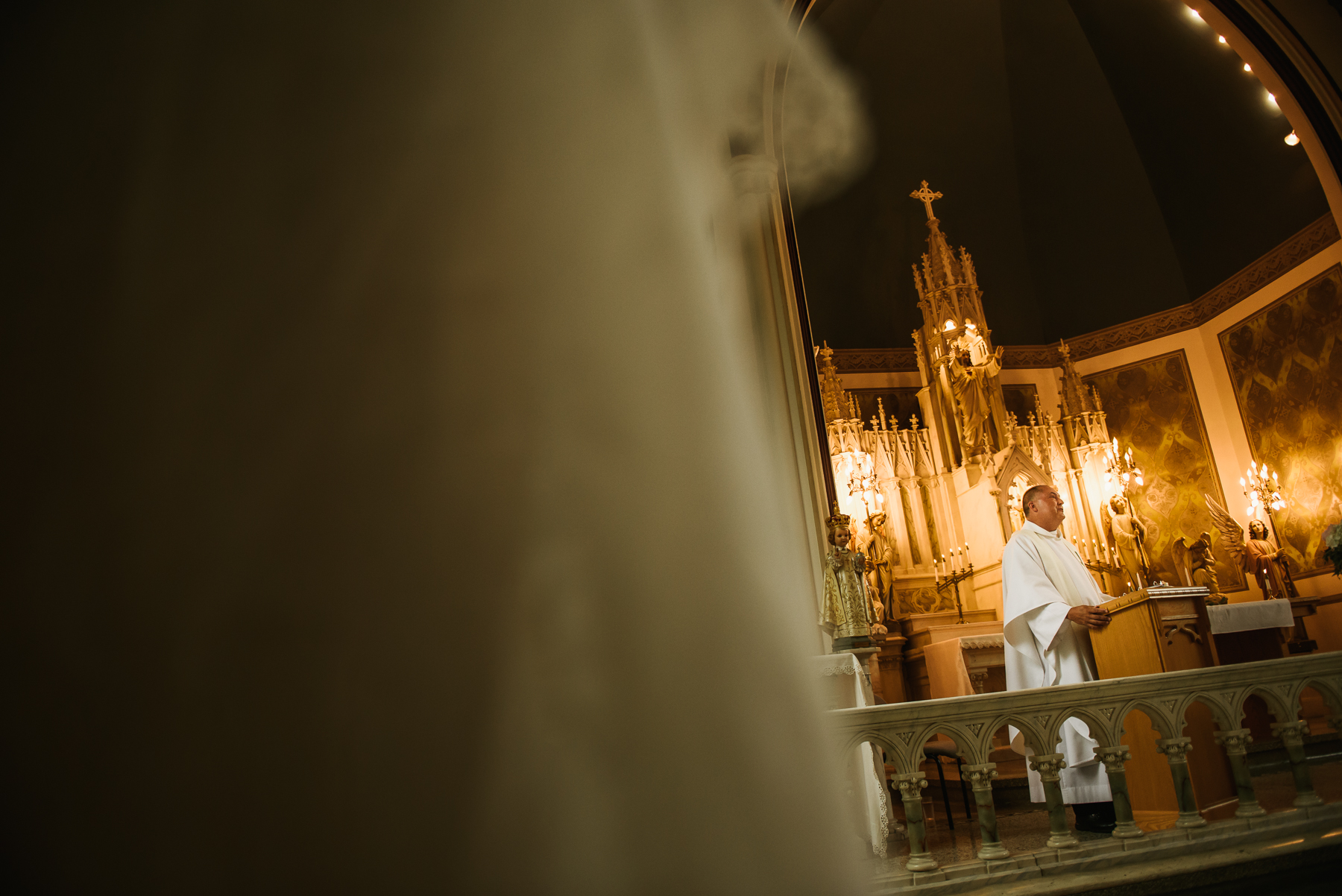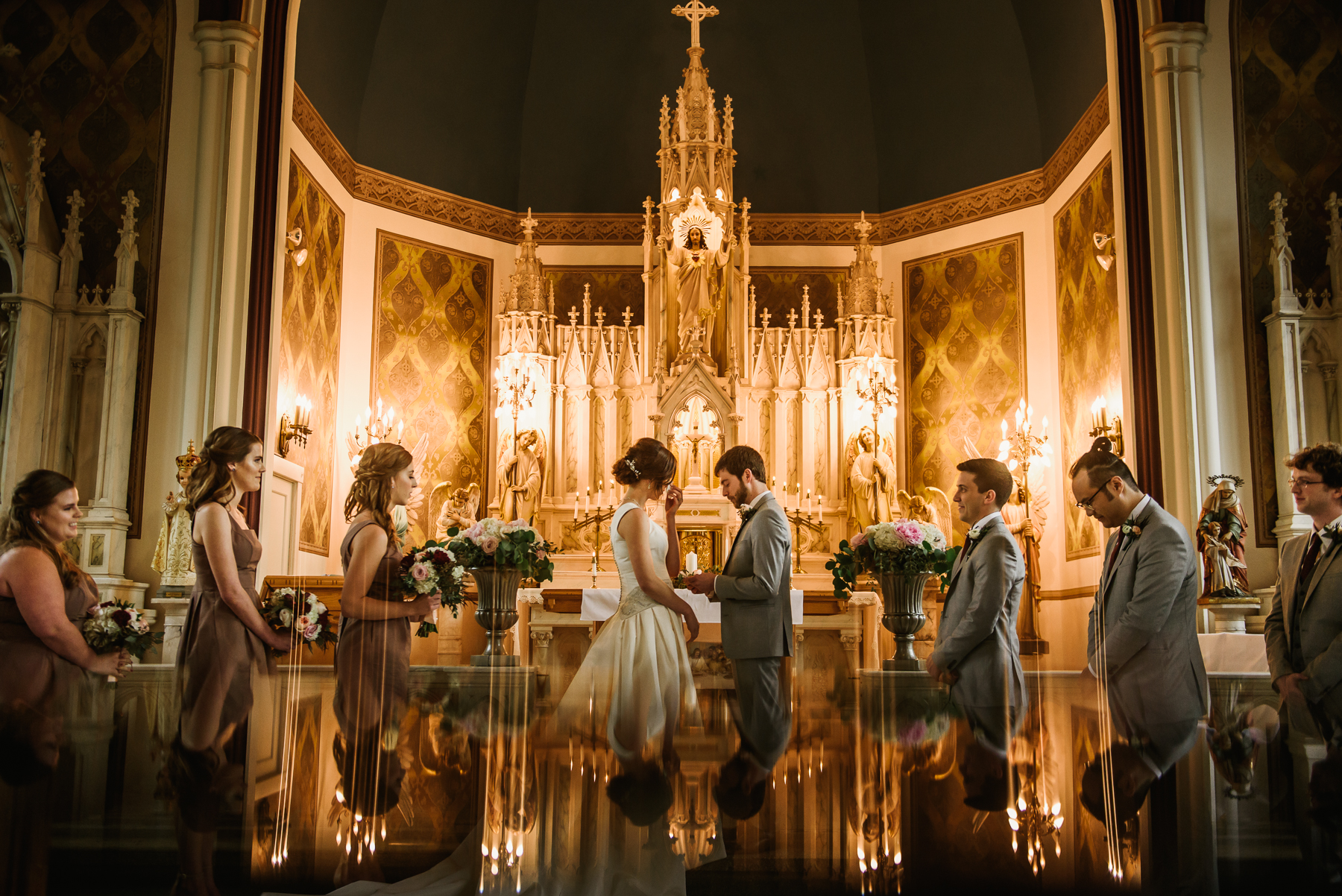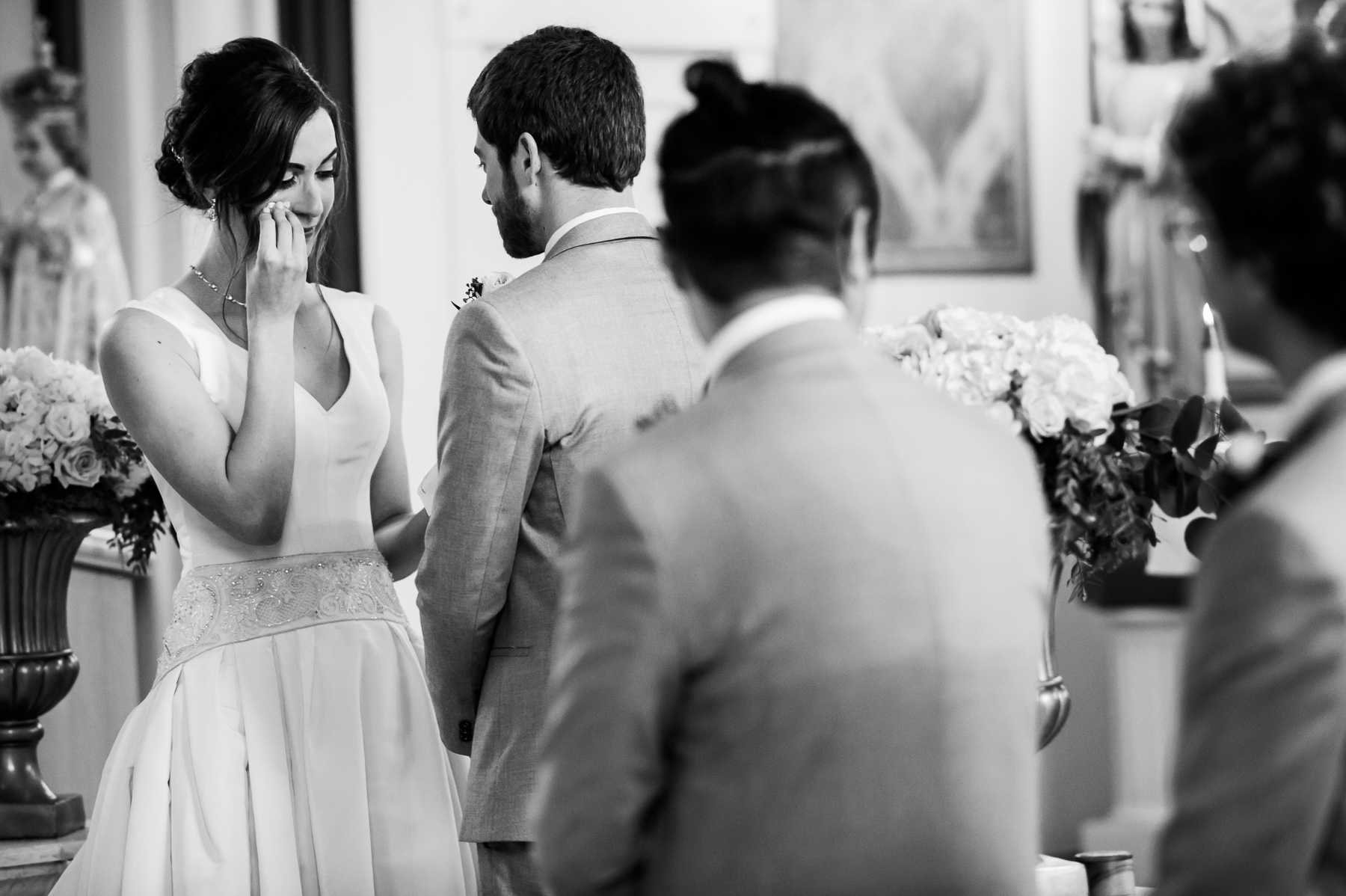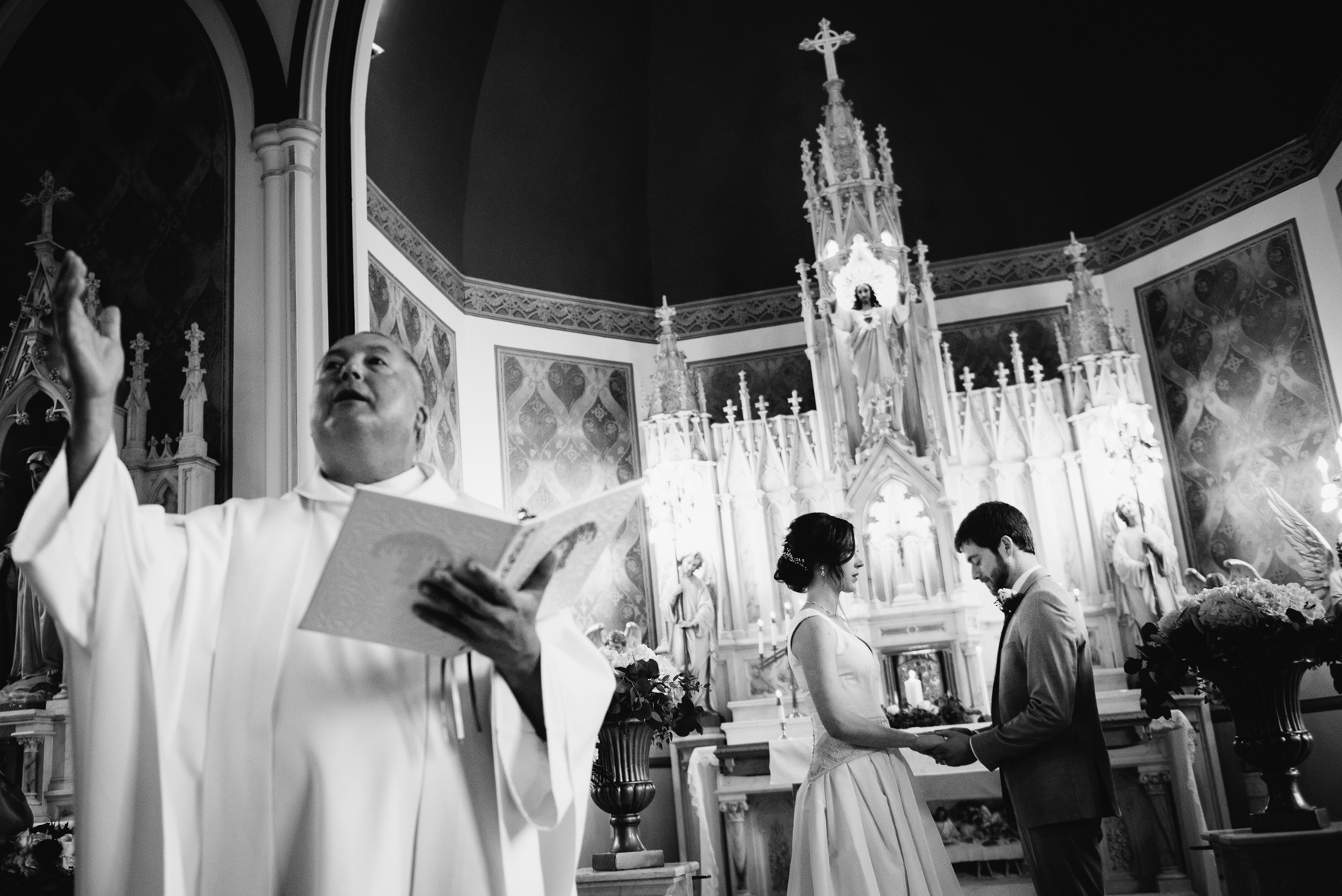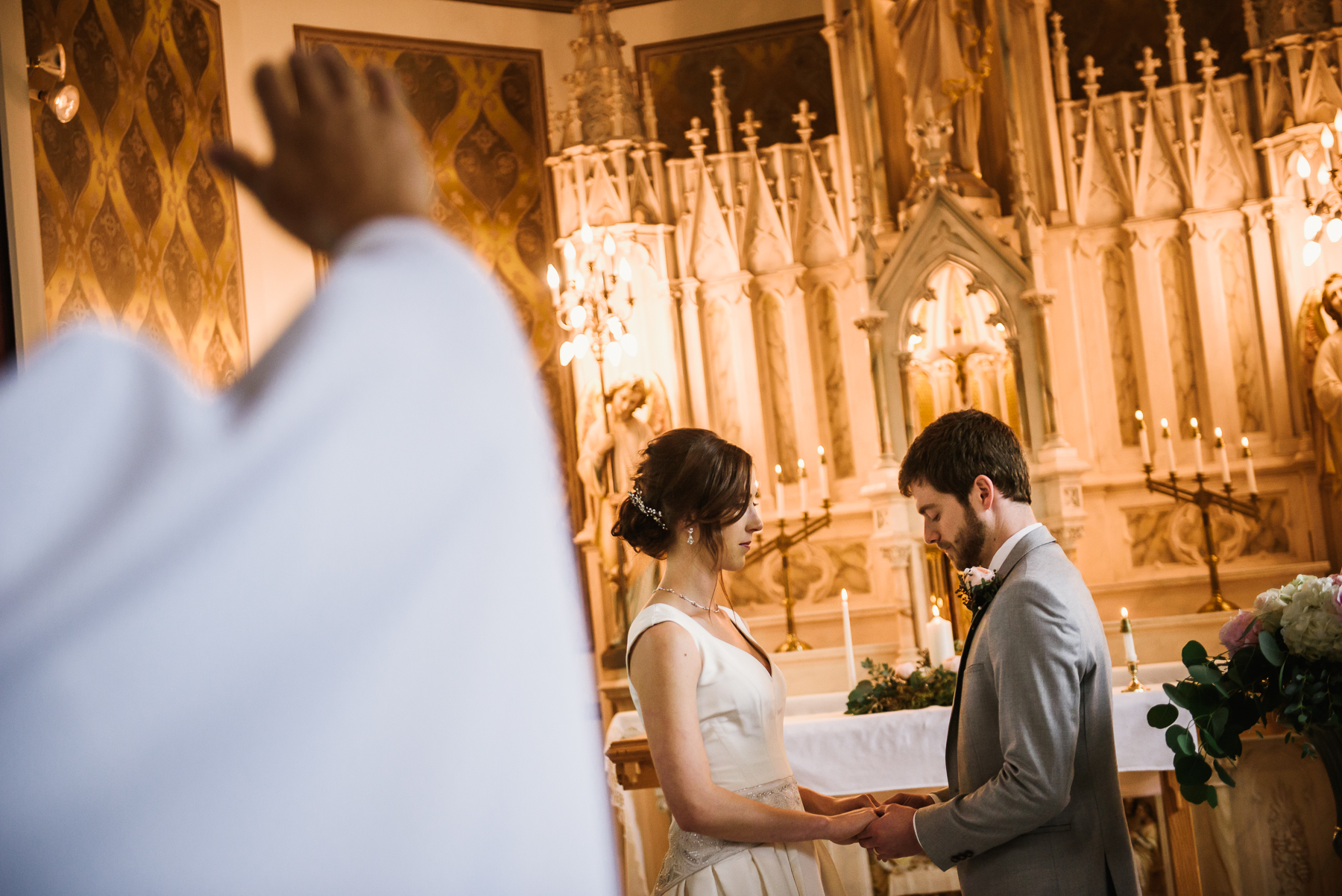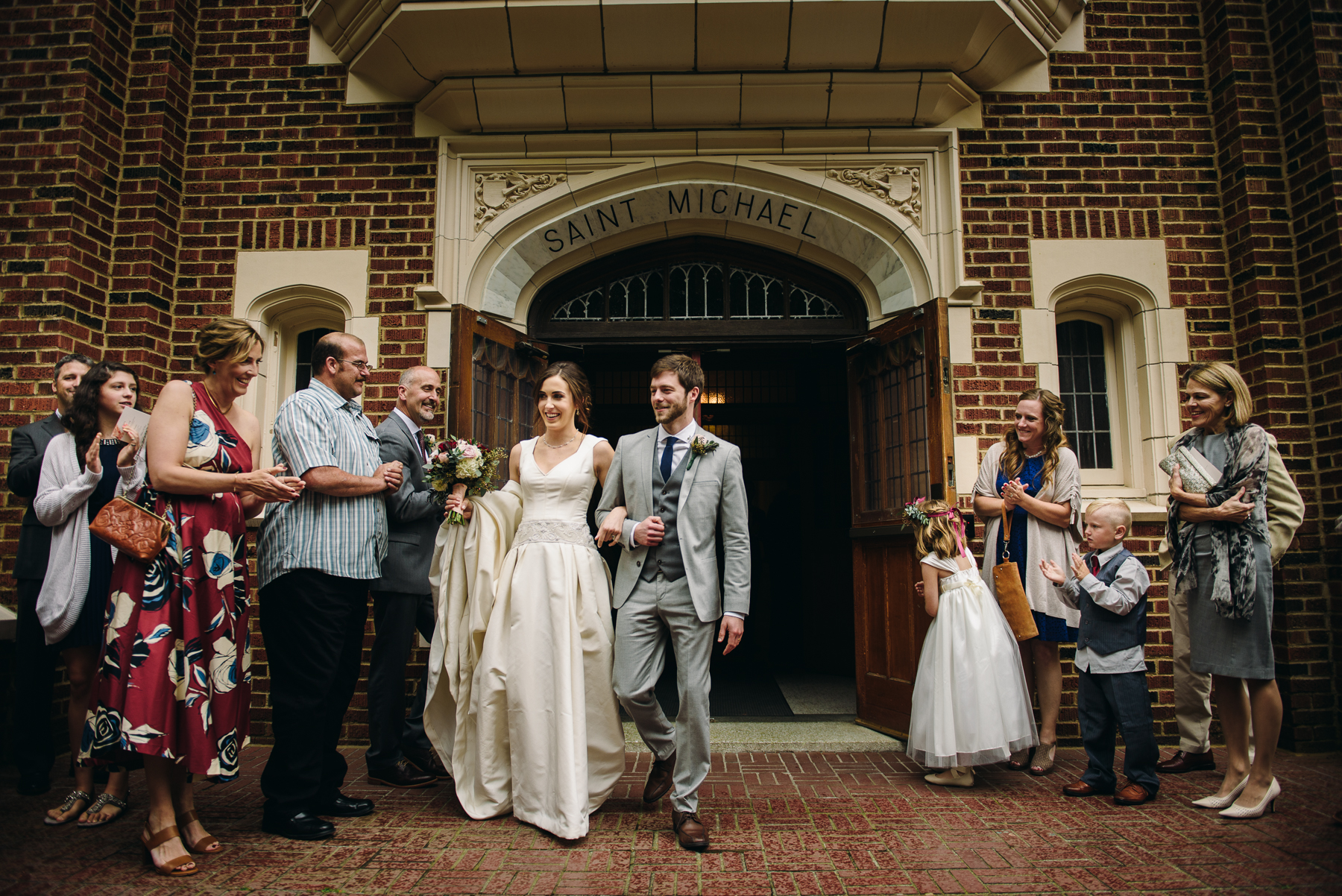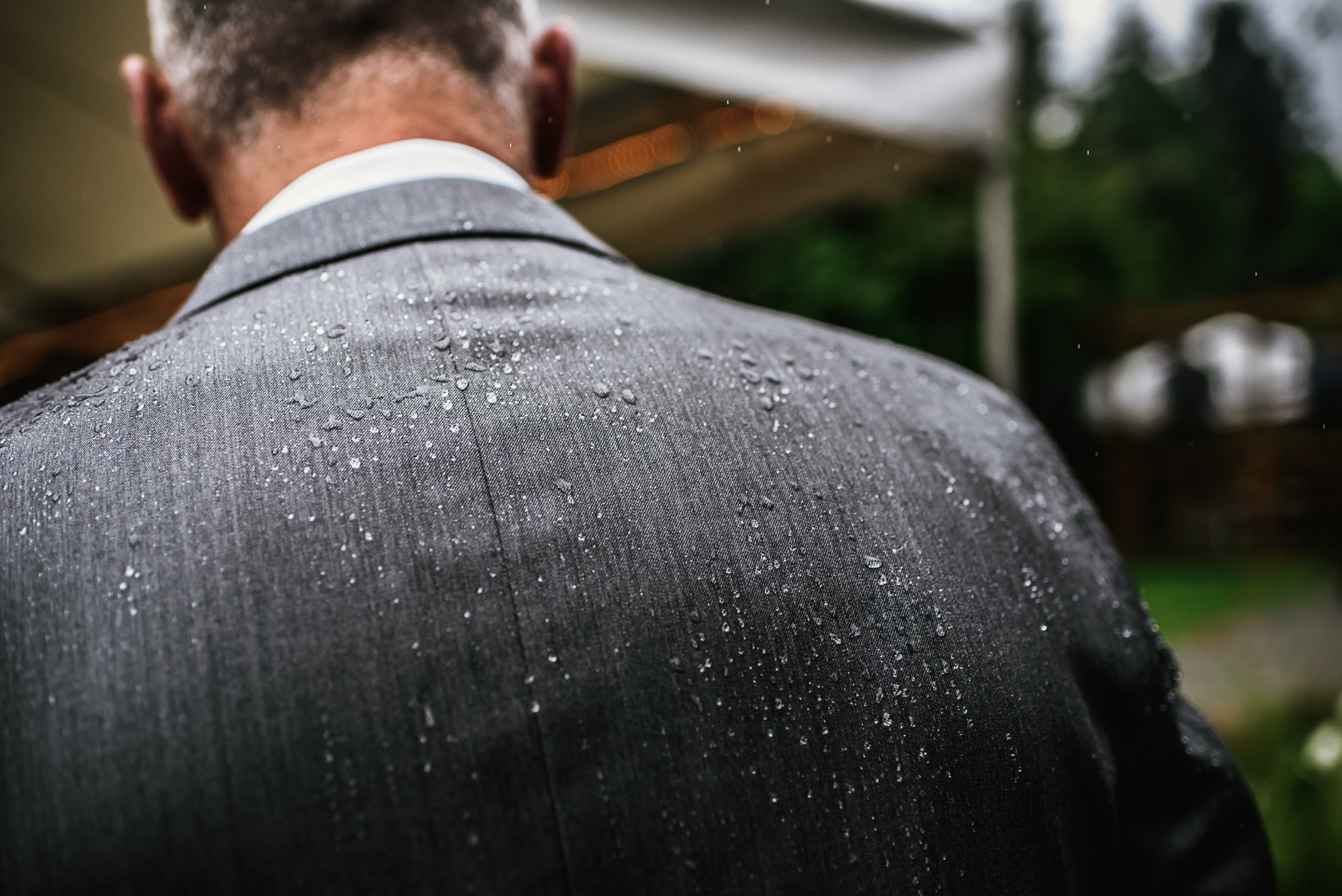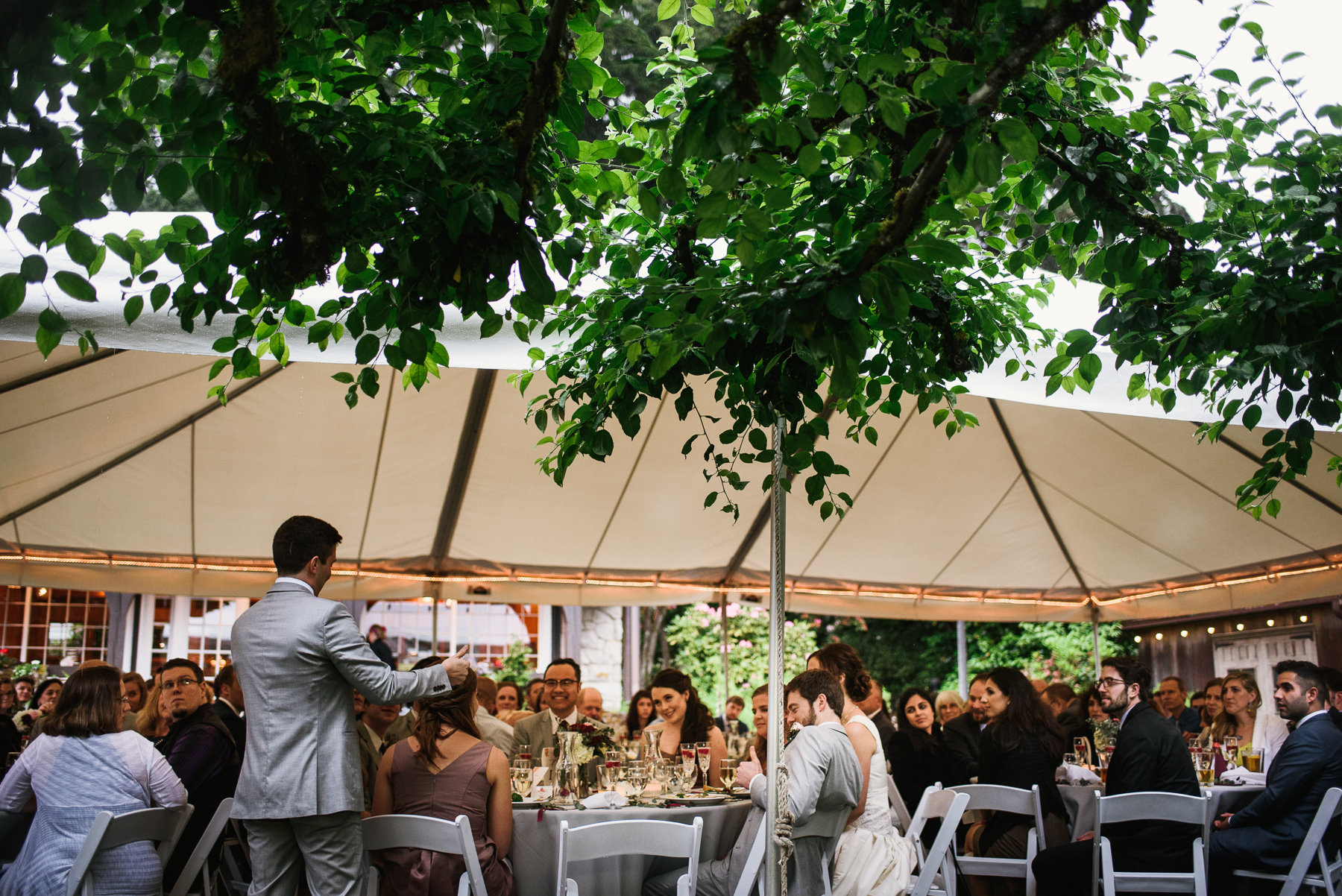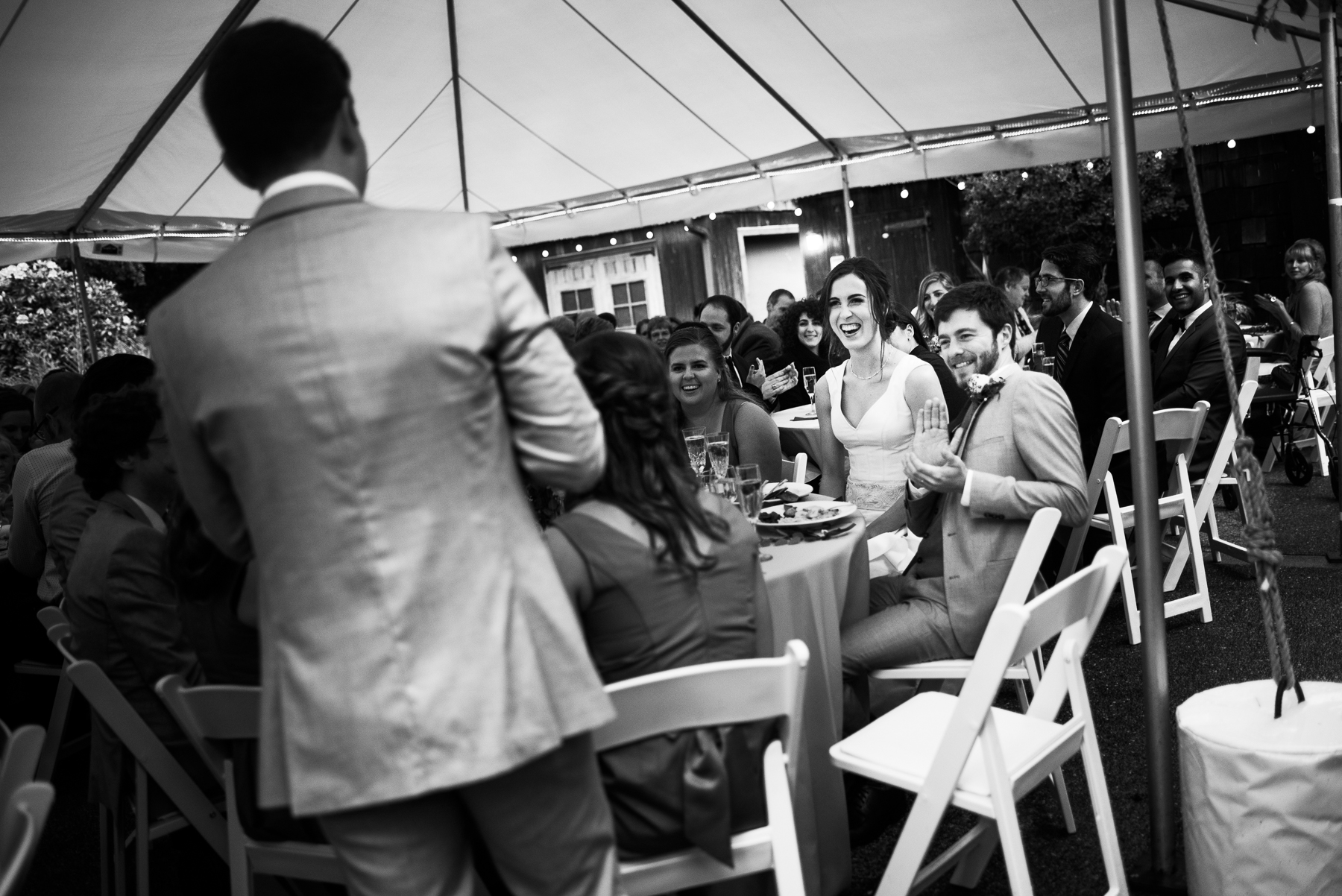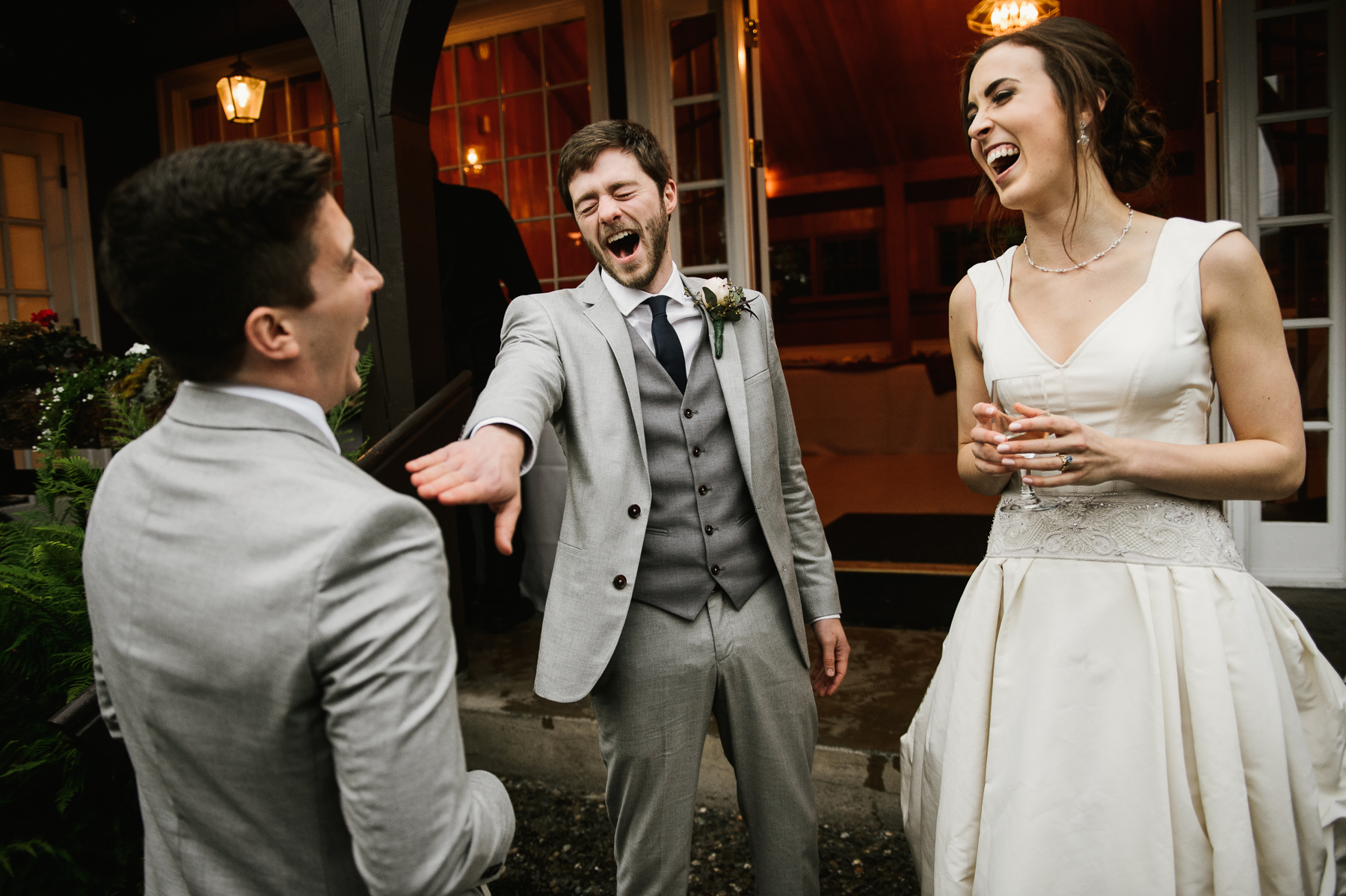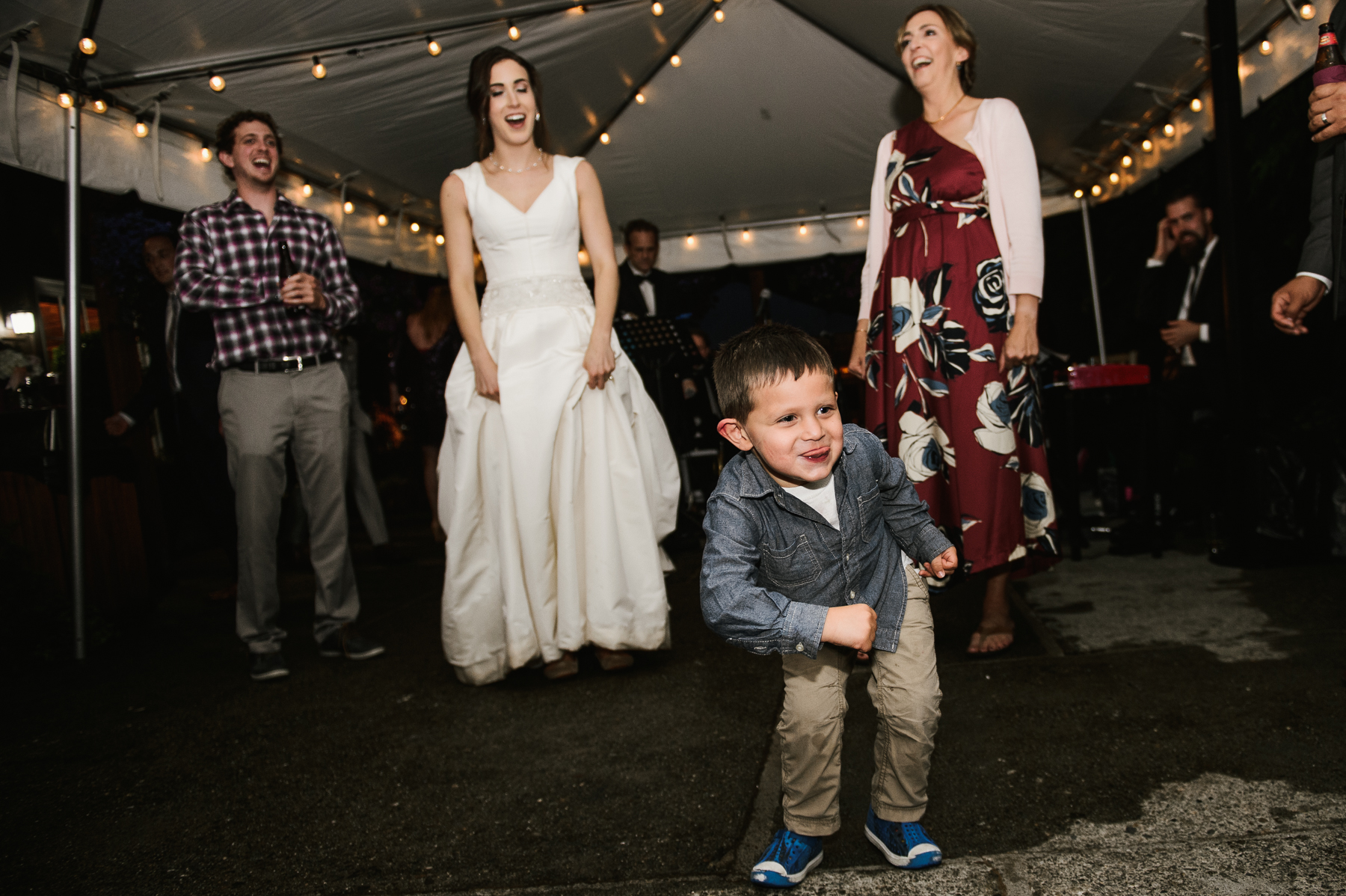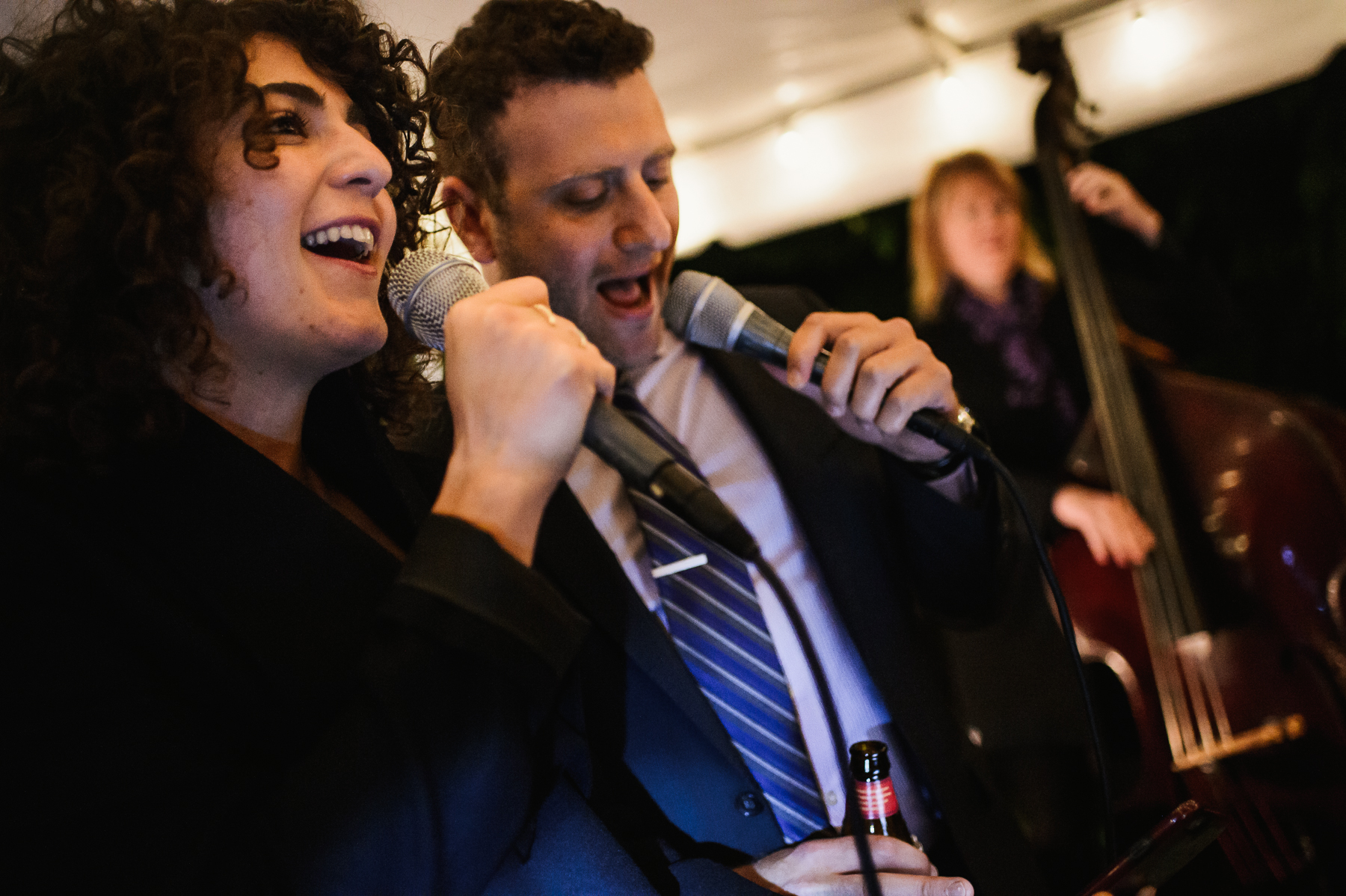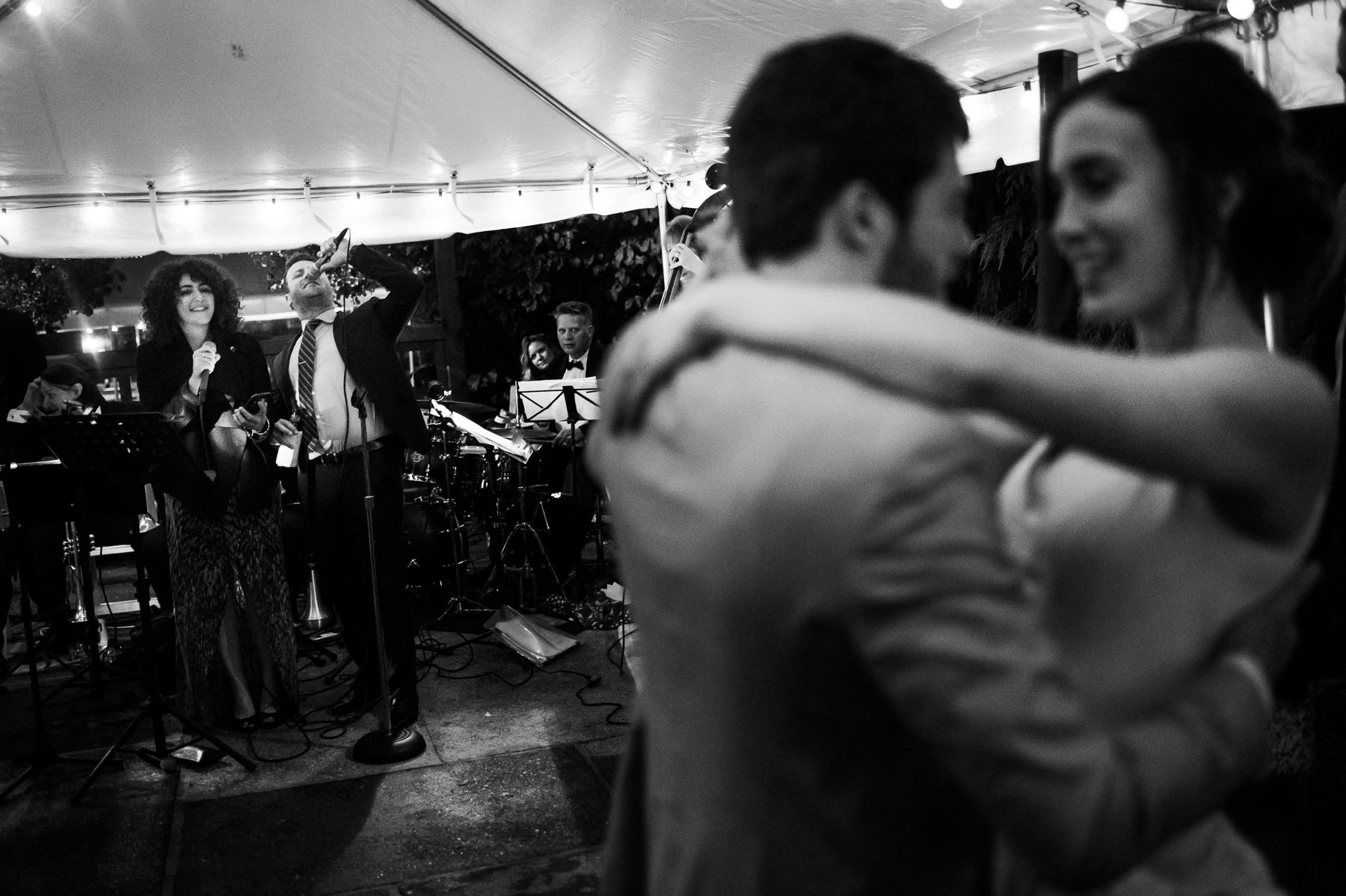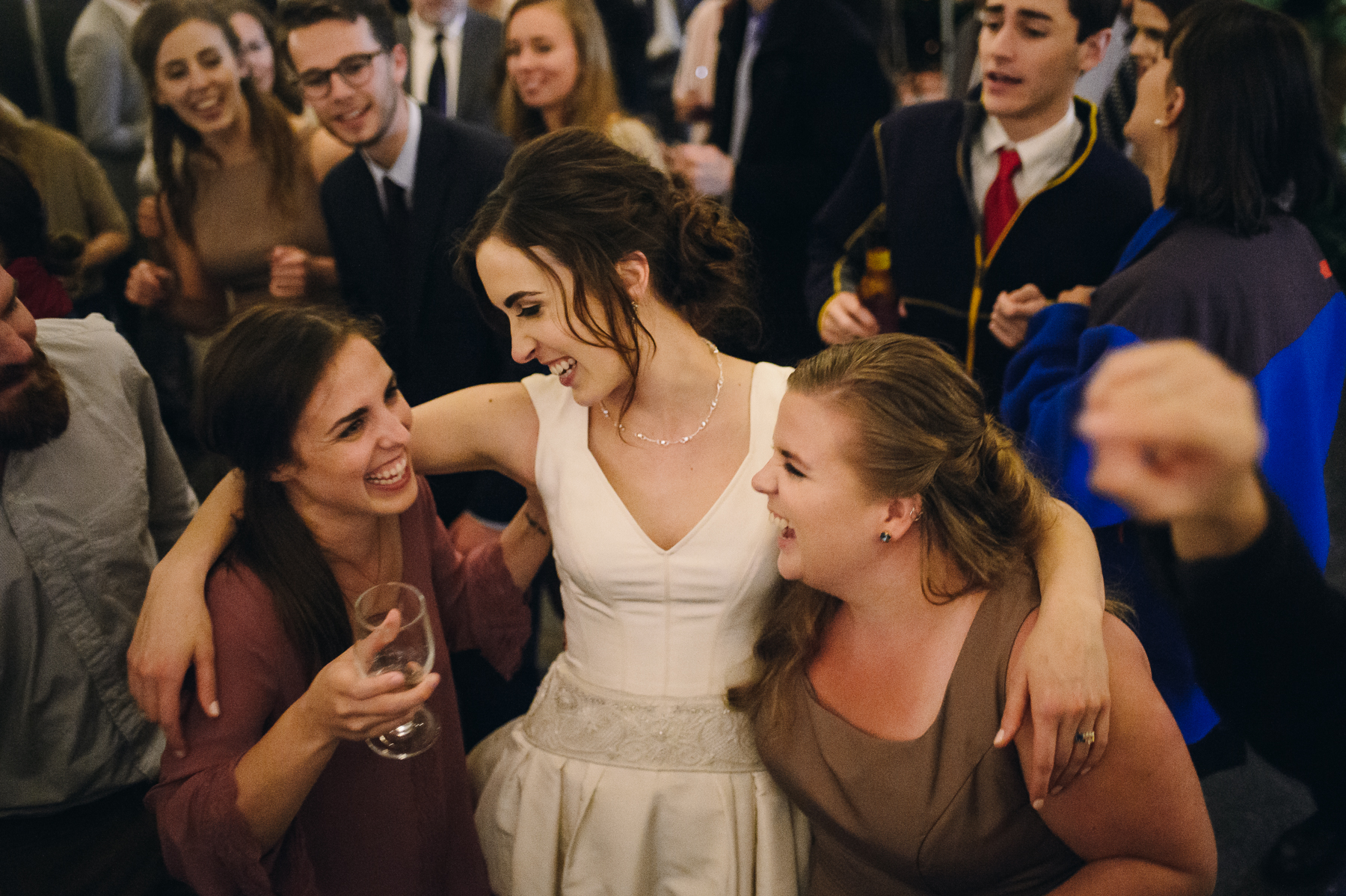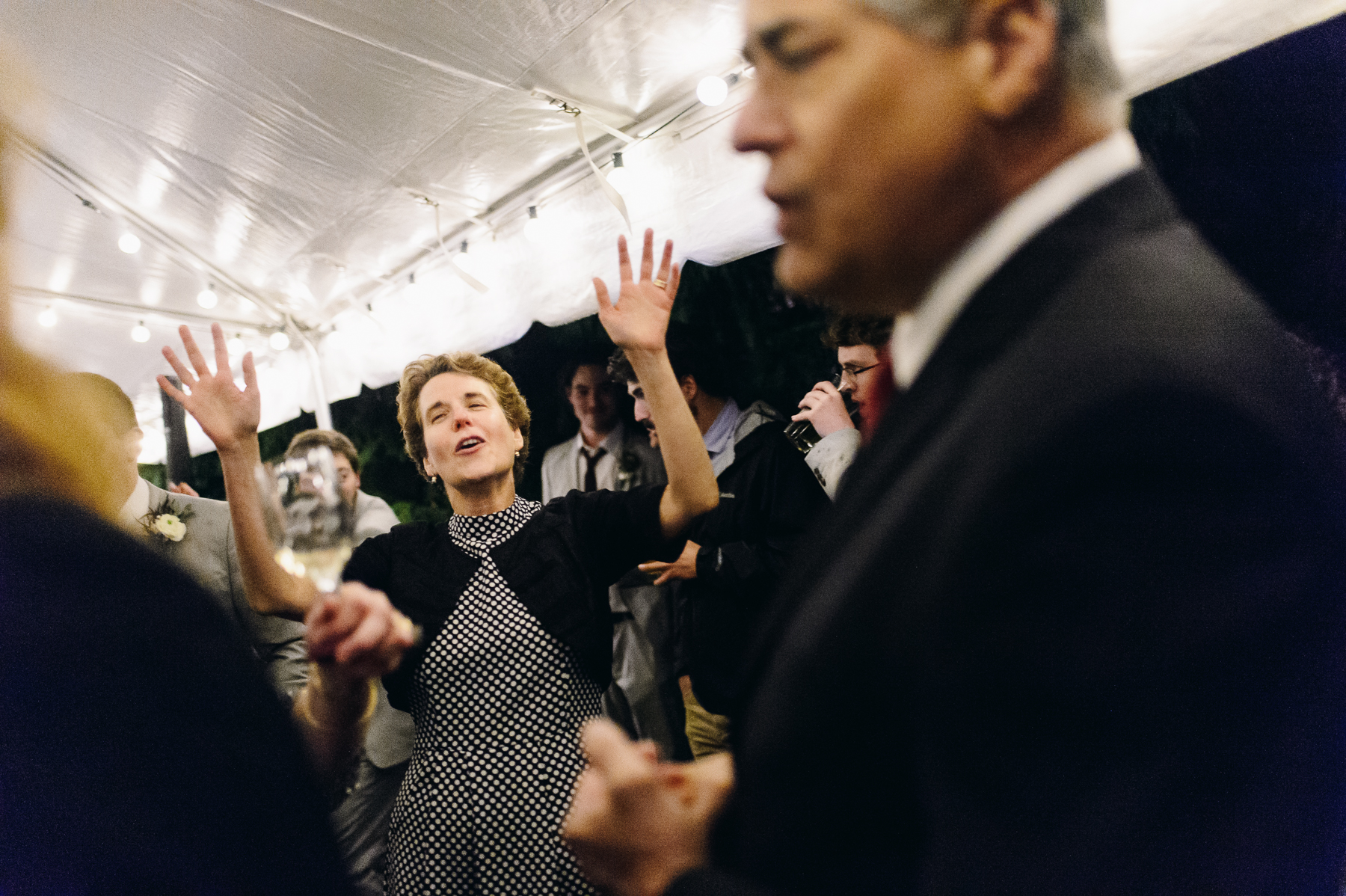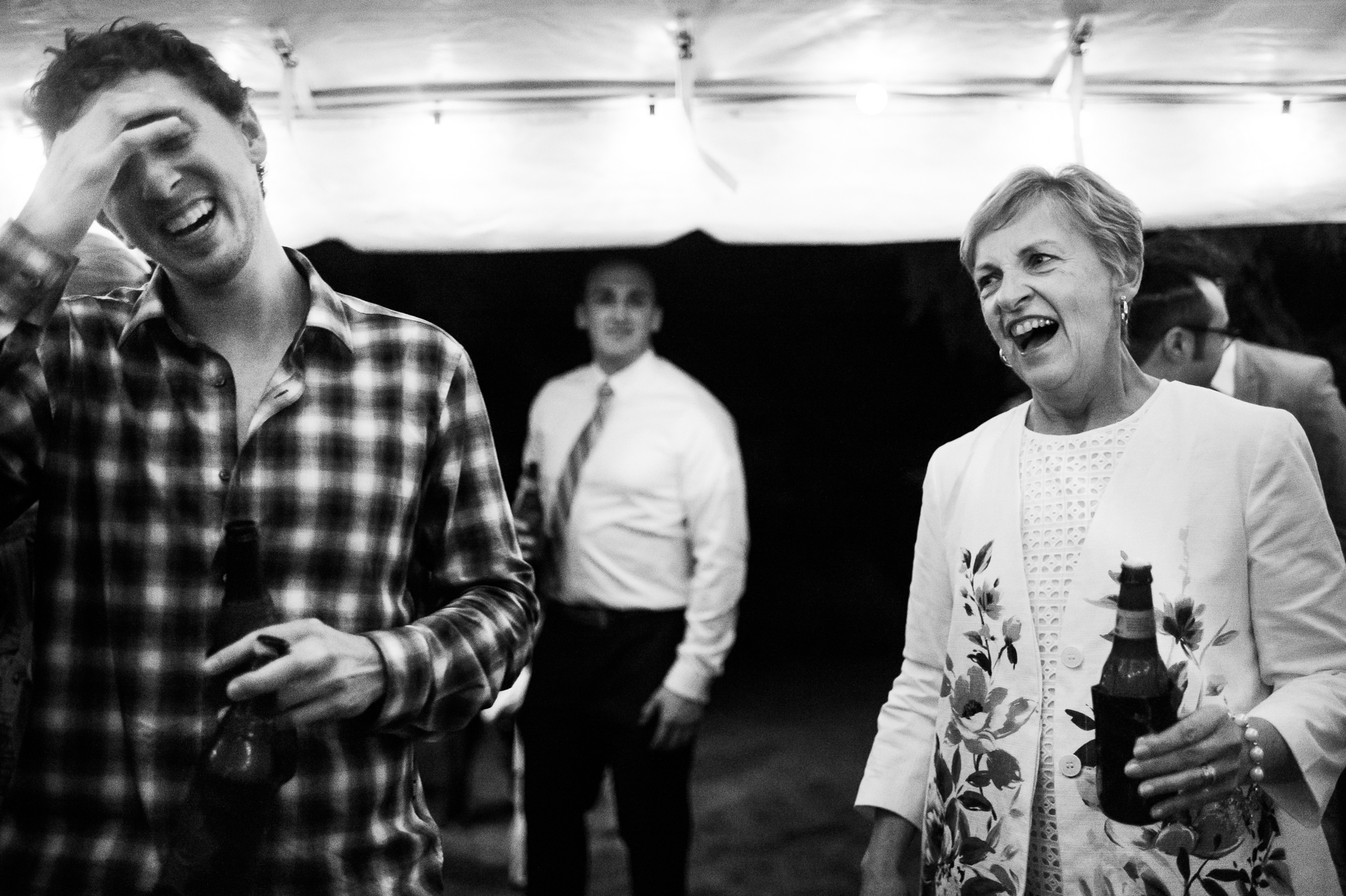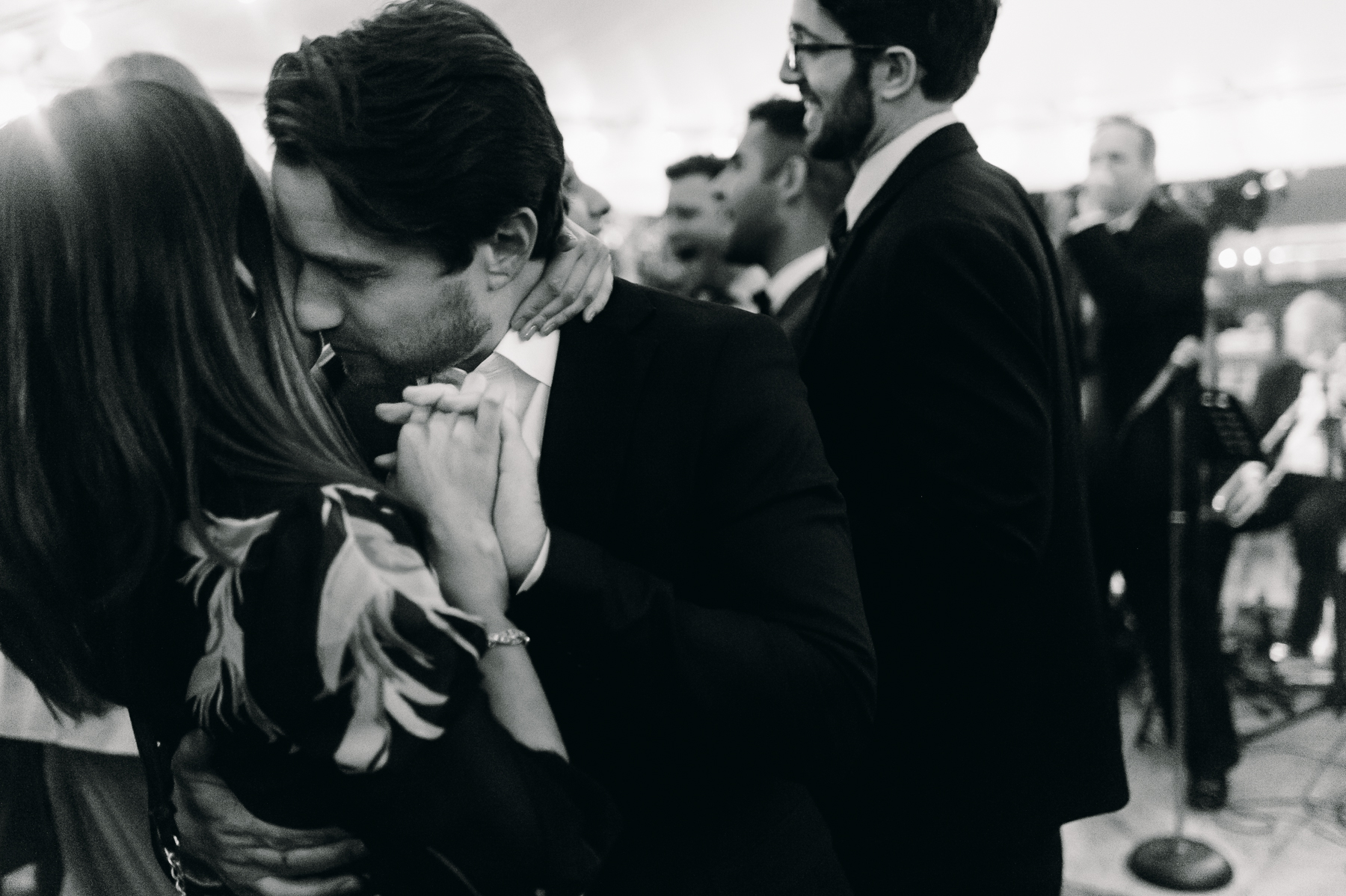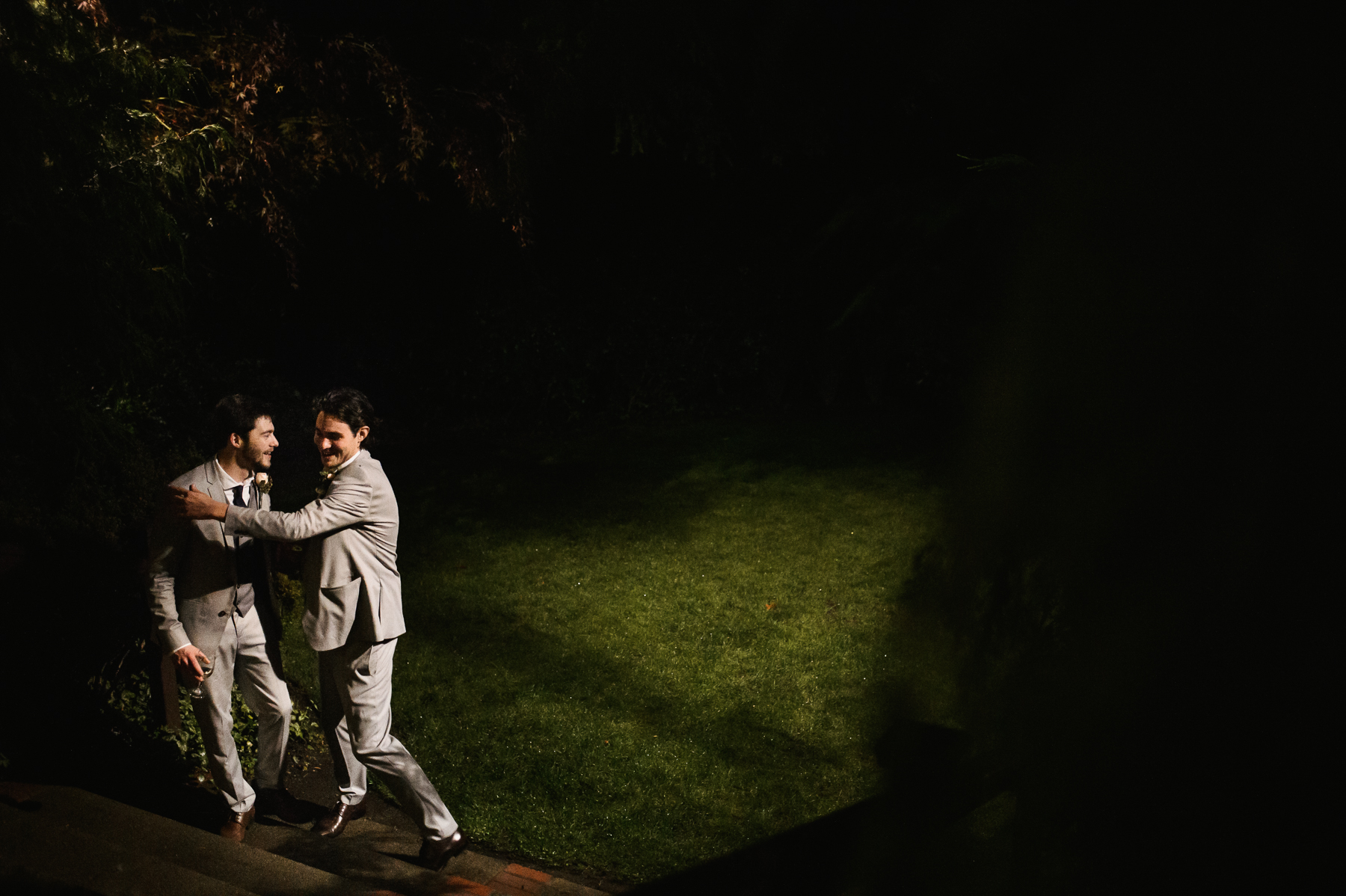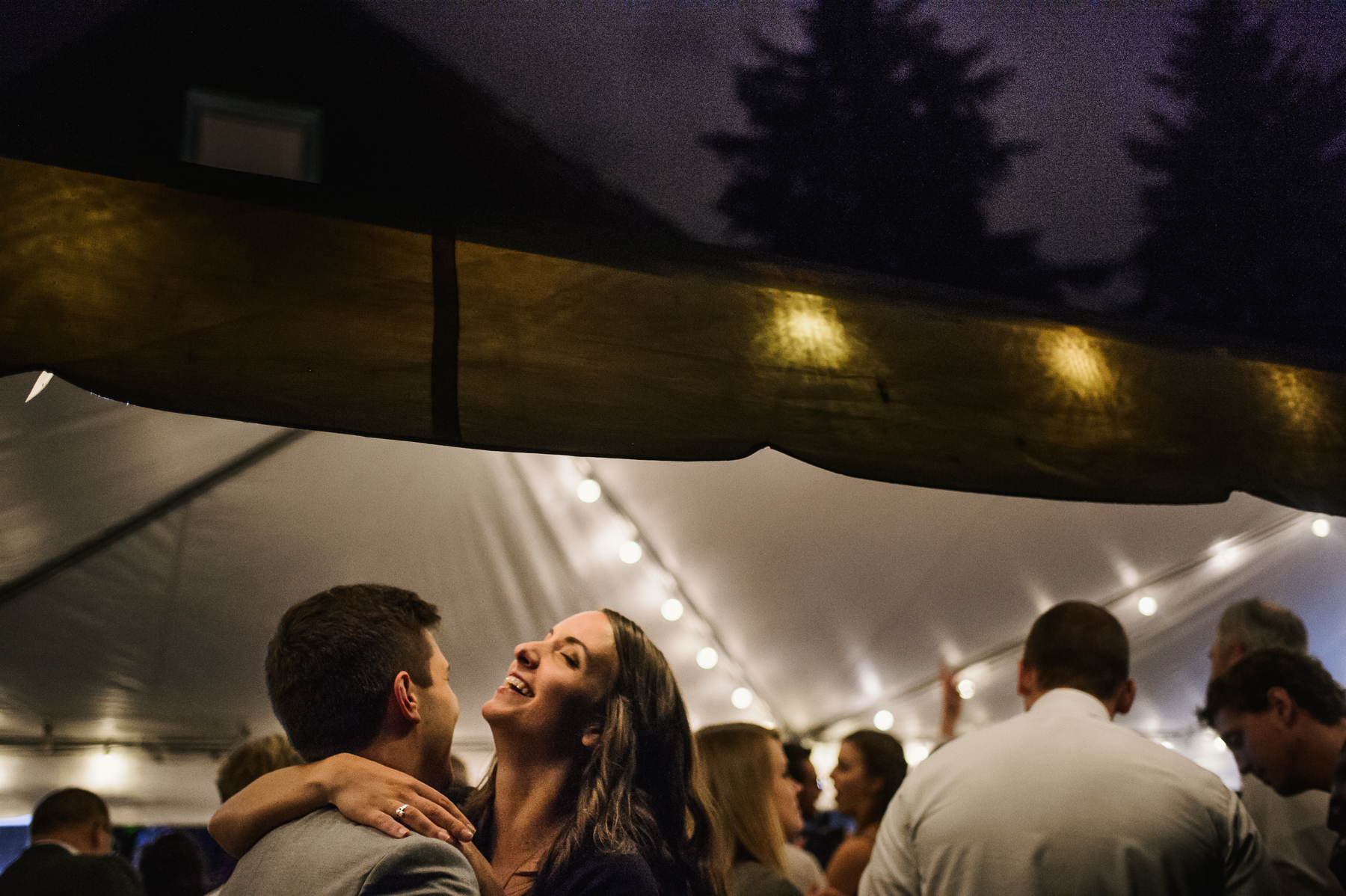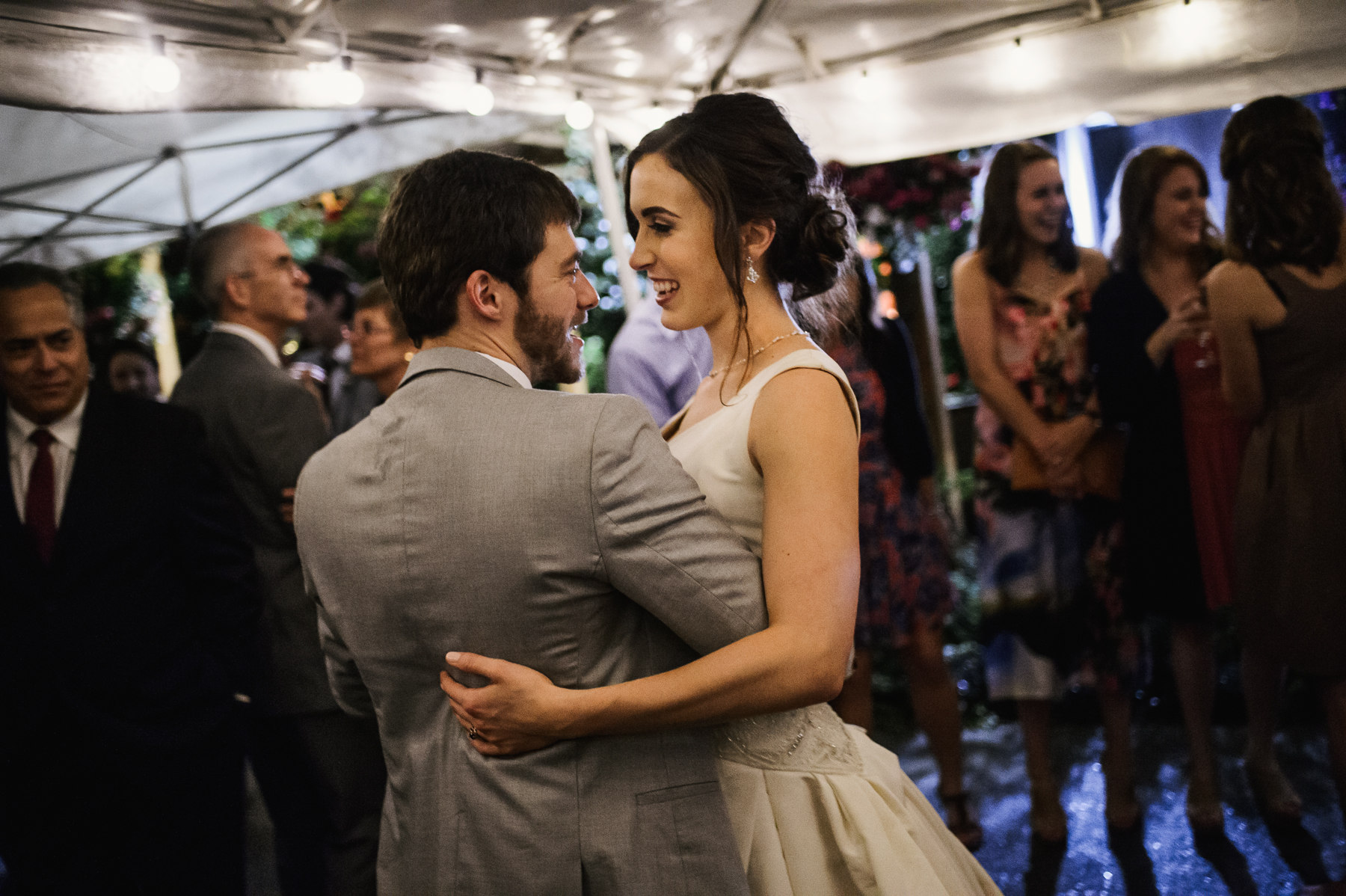 All Photos by Seattle and Destination Wedding Photographer