Determining a location to shoot the engagement session can be a tricky decision for a couple to make. I always recommend selecting a place that has a significant meaning to them. Some typical examples, a first date spot, a place visited often, or where they first realized that they have fallen in love.
For Elizabeth and Andy, Snoqualmie Falls was such a place. Even though their engagement session was the very first time Andy visited Snoqualmie Falls, it is the one special place that Elizabeth's family always brings out of town visitors. Understandably so, the gorgeous and rugged falls leave a lasting PNW impression (not to mention it is also a perfect backdrop for a misty photo shoot)! We may have been soaked from the mist of the falls and the falling rain but we had a great time and captured some incredible moments.
I have a feeling as Andy and Elizabeth become their own family that they will be fondly returning to this place for many years to come. I hope you enjoy looking at these photos as much as I enjoyed taking them!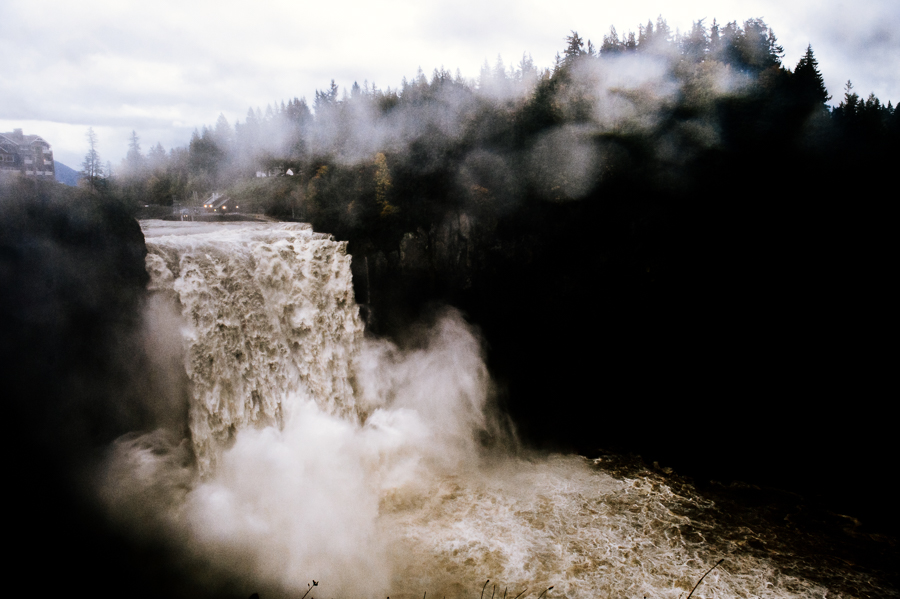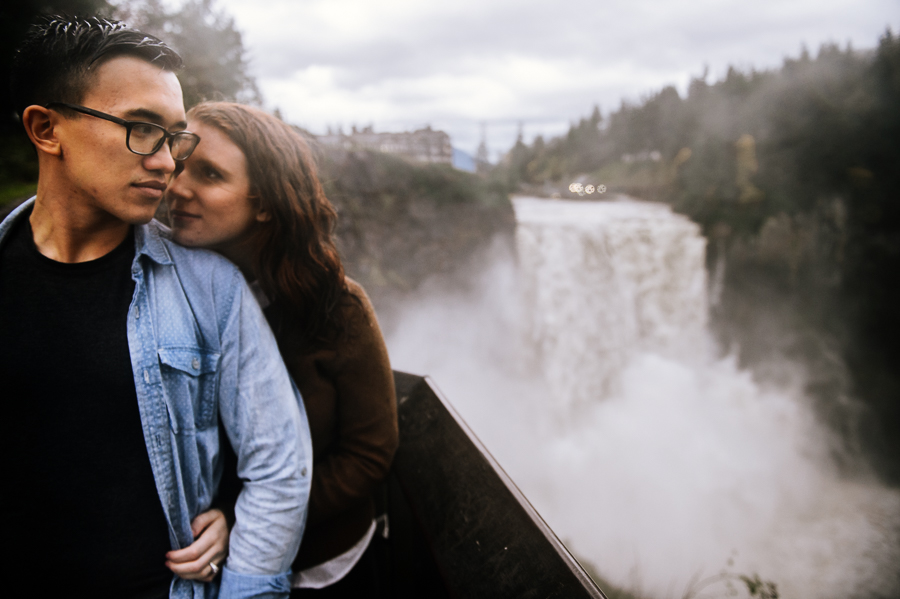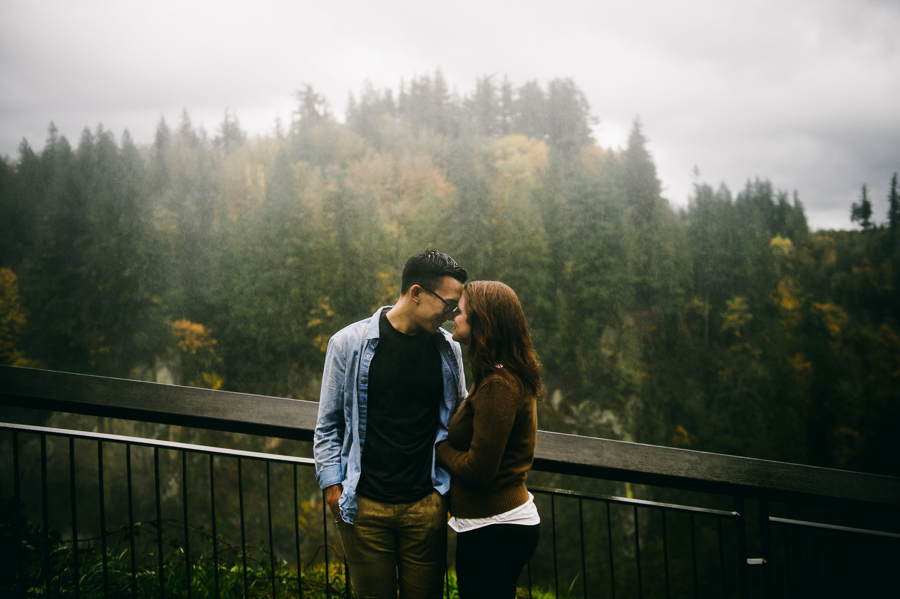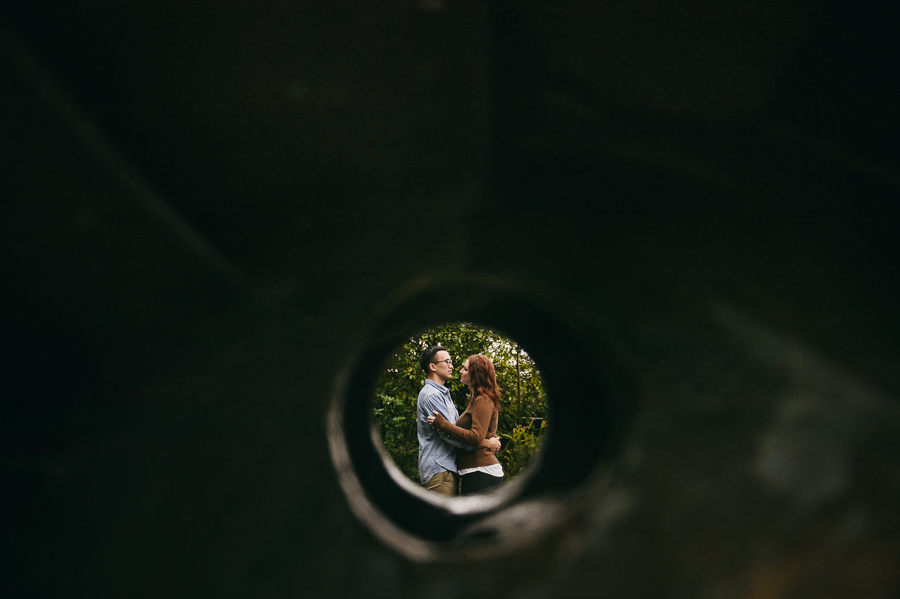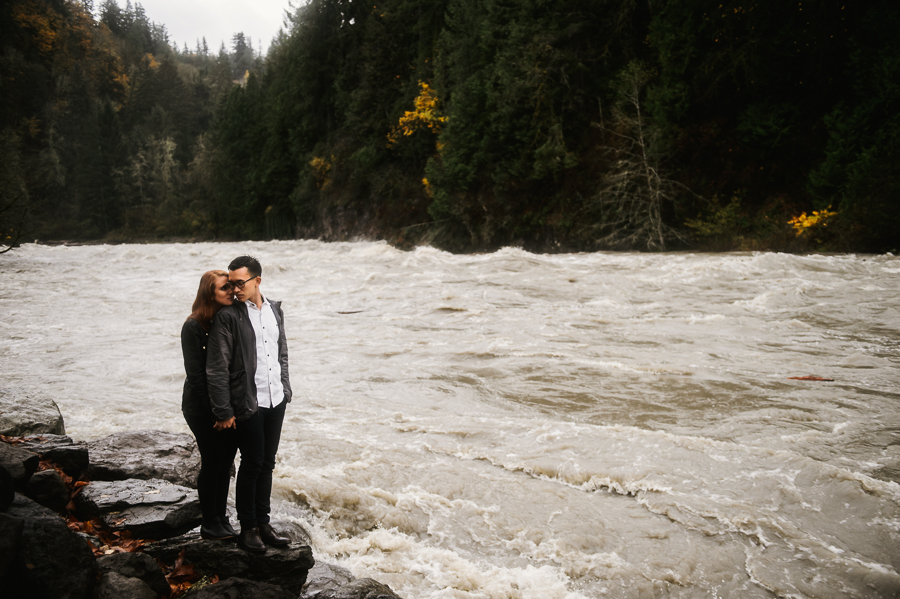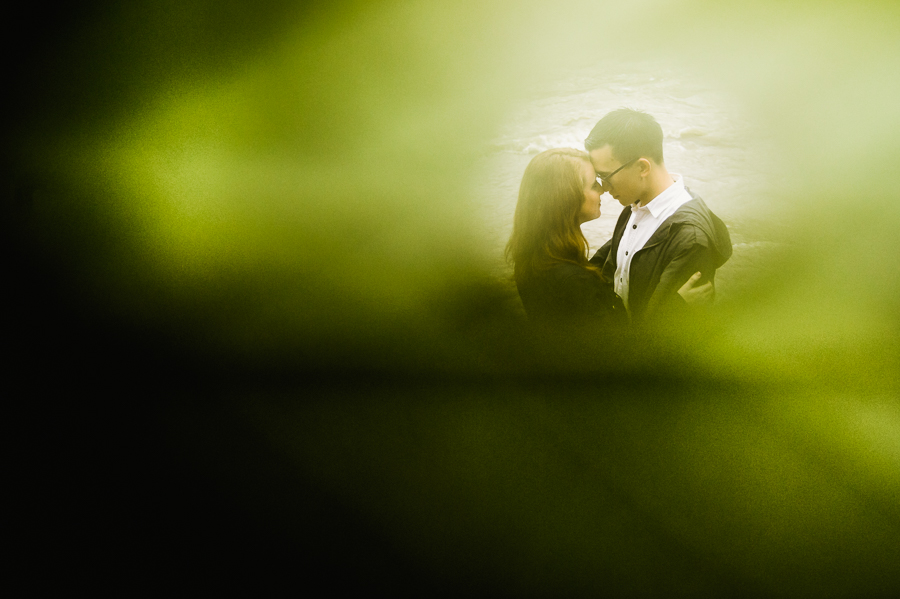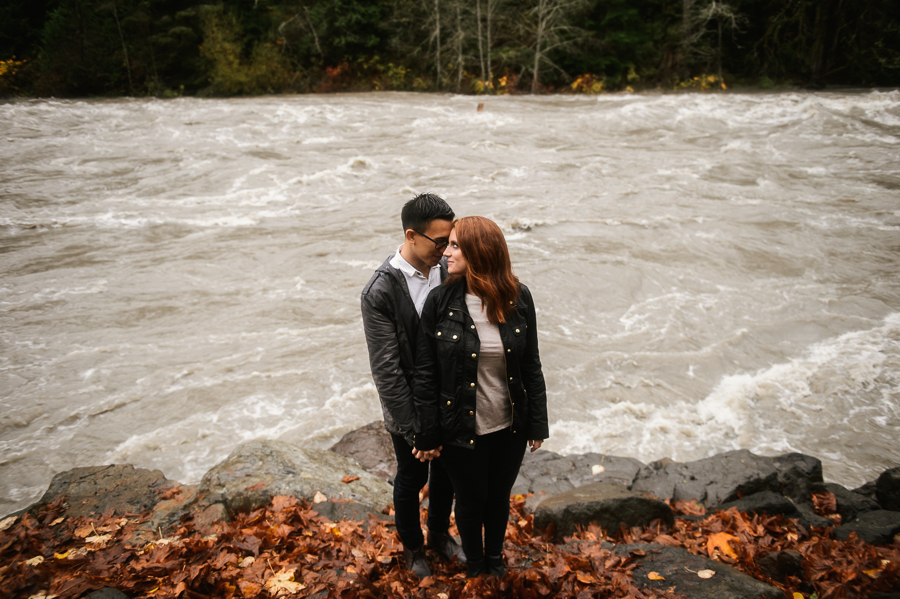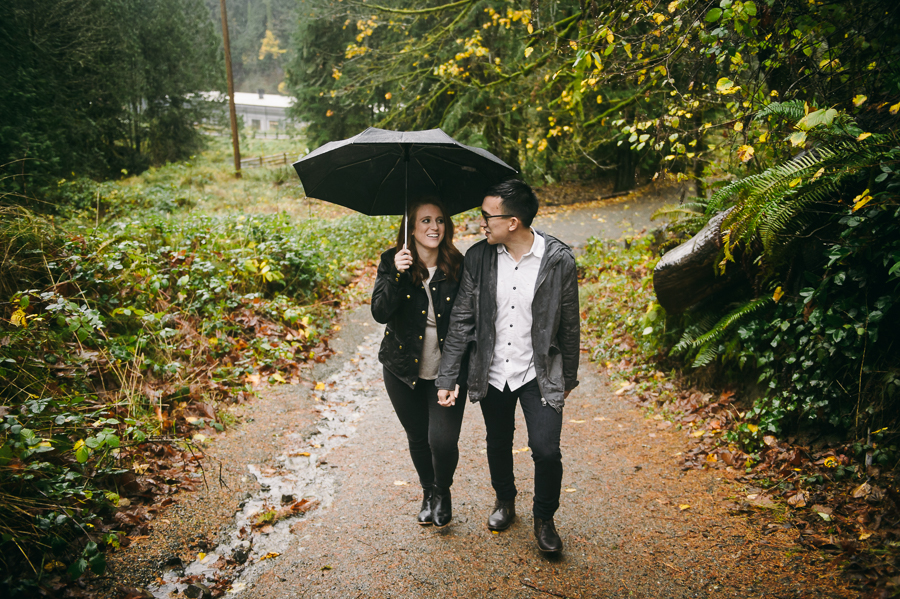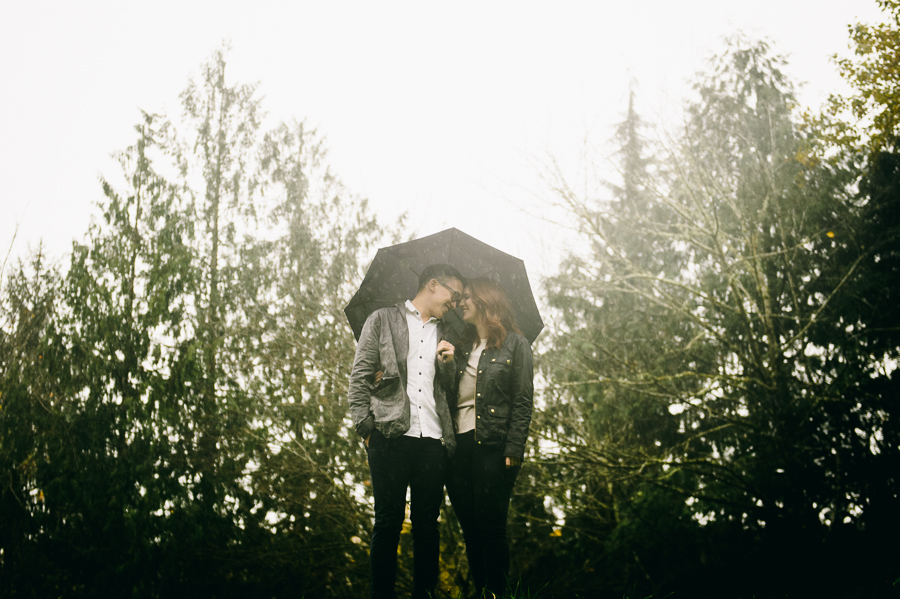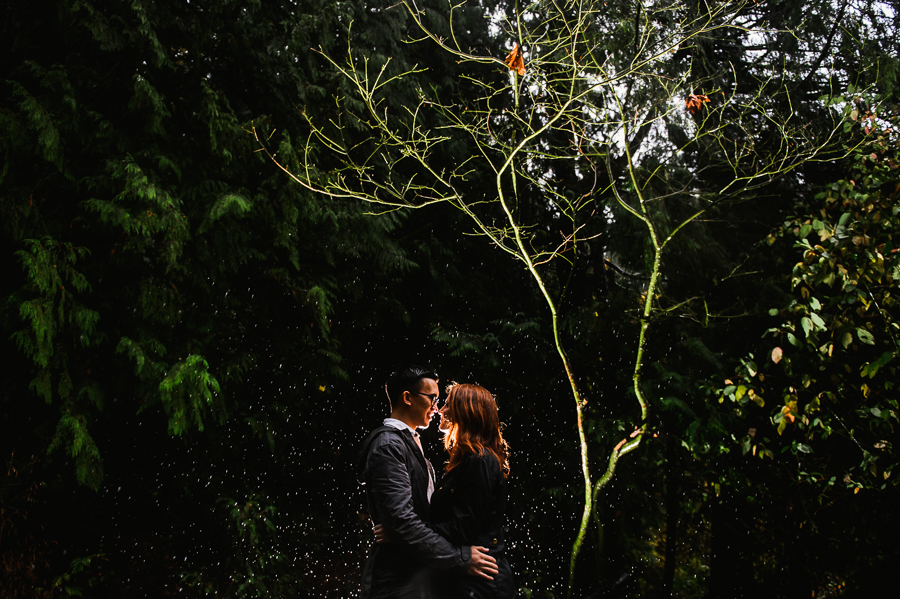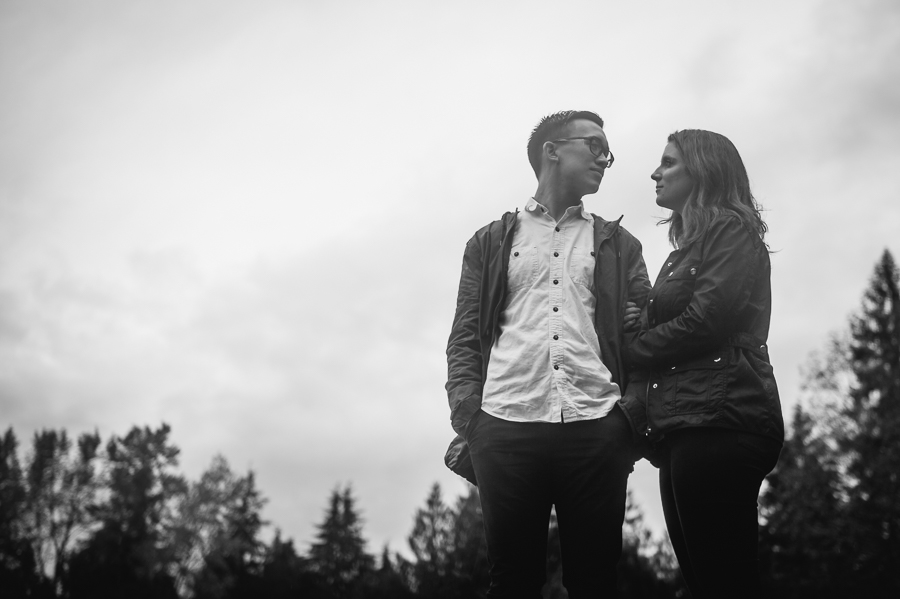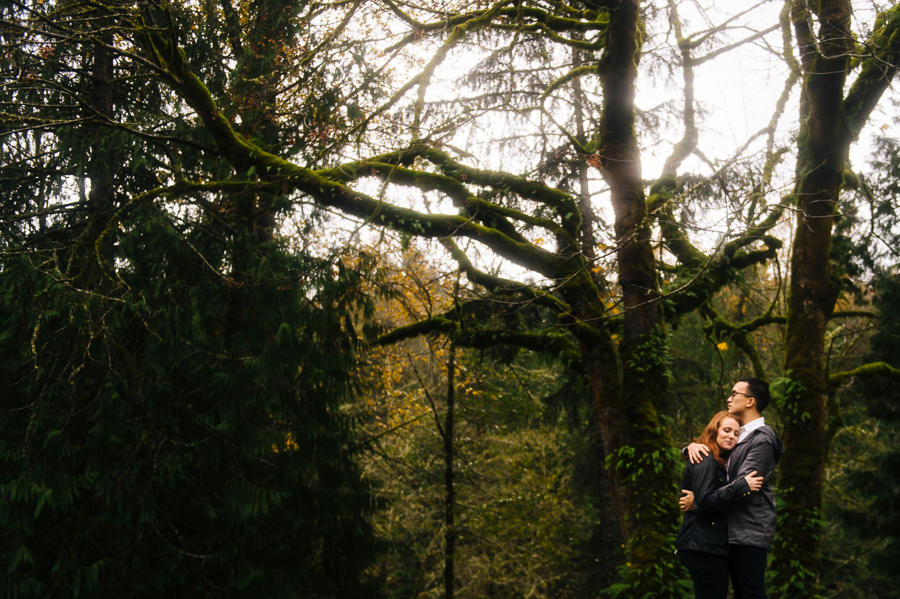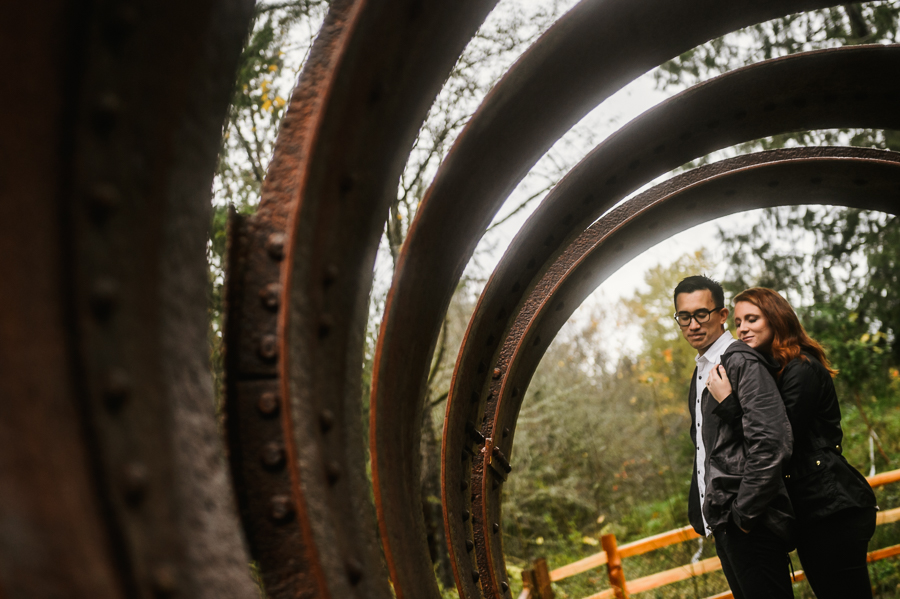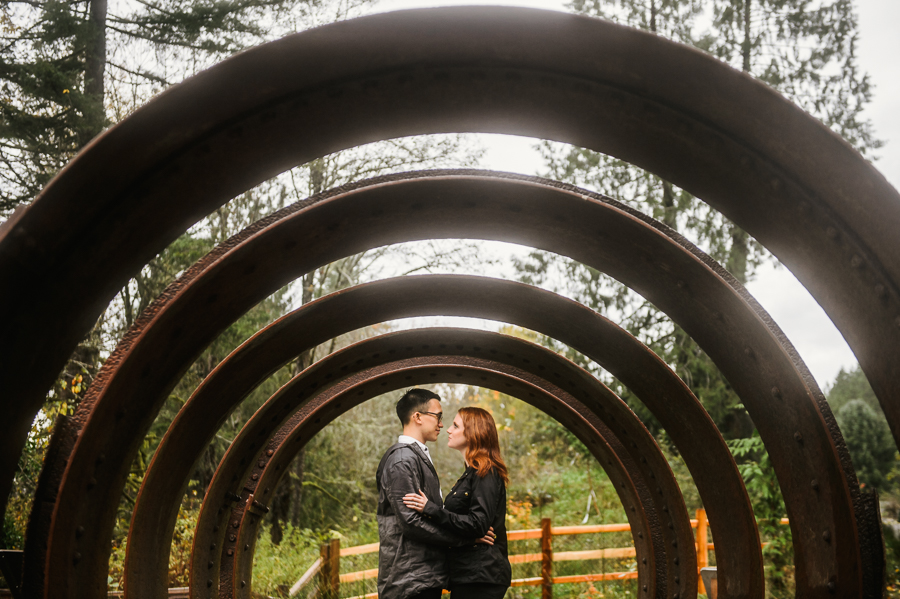 All Photos by Seattle Wedding Photographer Logan Westom