Megan & Neil's St. Edward State Park Wedding in the Grotto was a familiar shoot for me. Mainly because I shot Megan and Neil's engagement session in the same location. This time, it was  middle of August and about 80 degrees warmer.
The trick with their wedding was to not get the exact same photos from their engagement session. Fortunately, the emotion of the day was different from their engagement session. The excitement was all over everyone's faces. From the first look photos in front of the castle looking building, to the wedding ceremony in the beautiful grotto, the look of pure joy was easy to find. Not just on Megan and Neil's face but that of all their family and friends.
Every once in a while I photograph a pretty exciting cake cutting where the bride and groom smash cake in each others' faces. Megan and Neil did not do this, they did not even do the traditional cake cutting. They did a wedding cake Piñata. Megan and Neil took turns swinging at the piñata. After a few hard hits they passed it onto their wedding guests to have a crack. Before long the cake was busted open and candy went everywhere. A fun spin on the traditional cake cutting was a big "hit". So punny, I know.
The rest of the afternoon guests spent time playing yard games, keeping cool under the hot sun, and enjoying the company of those around them.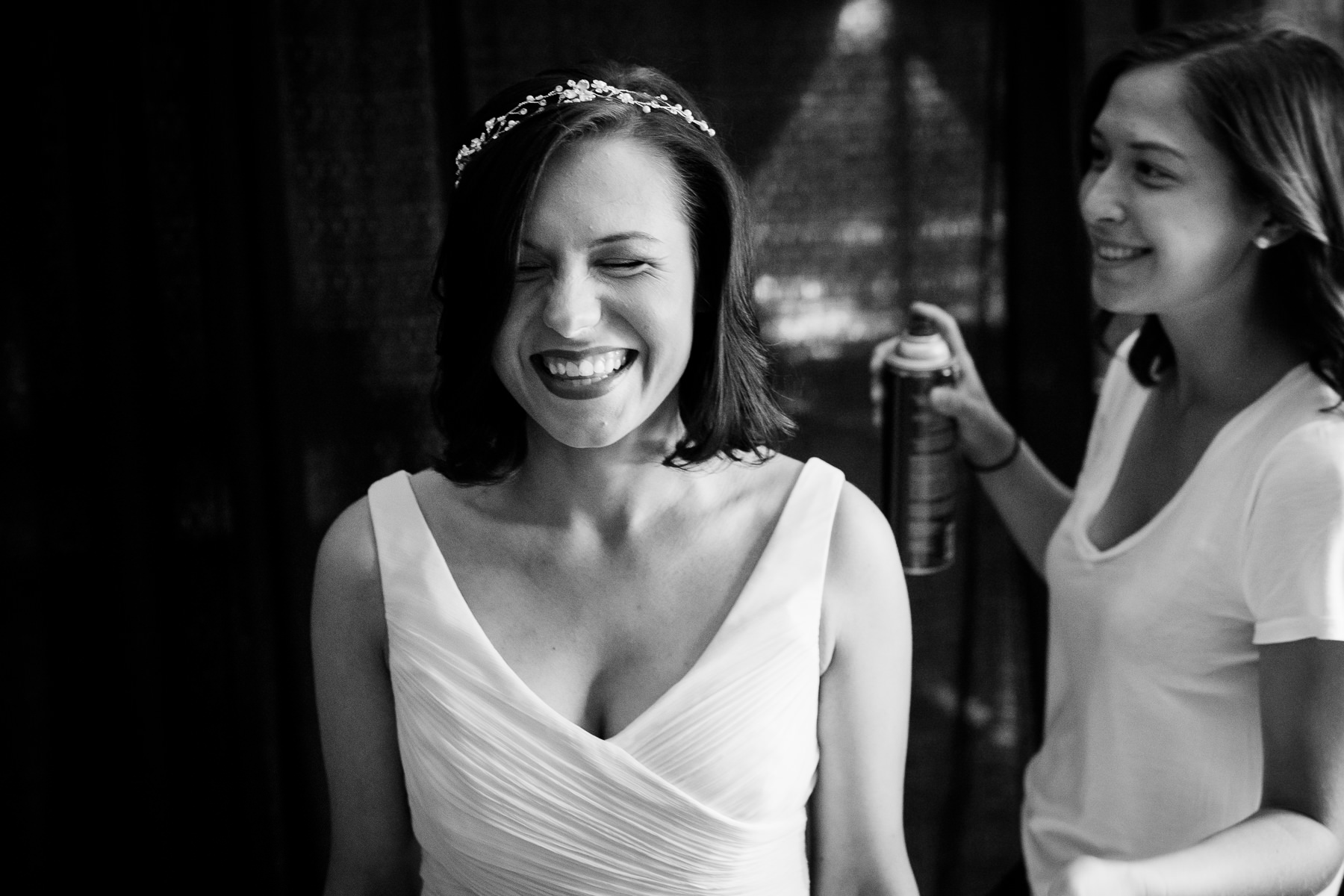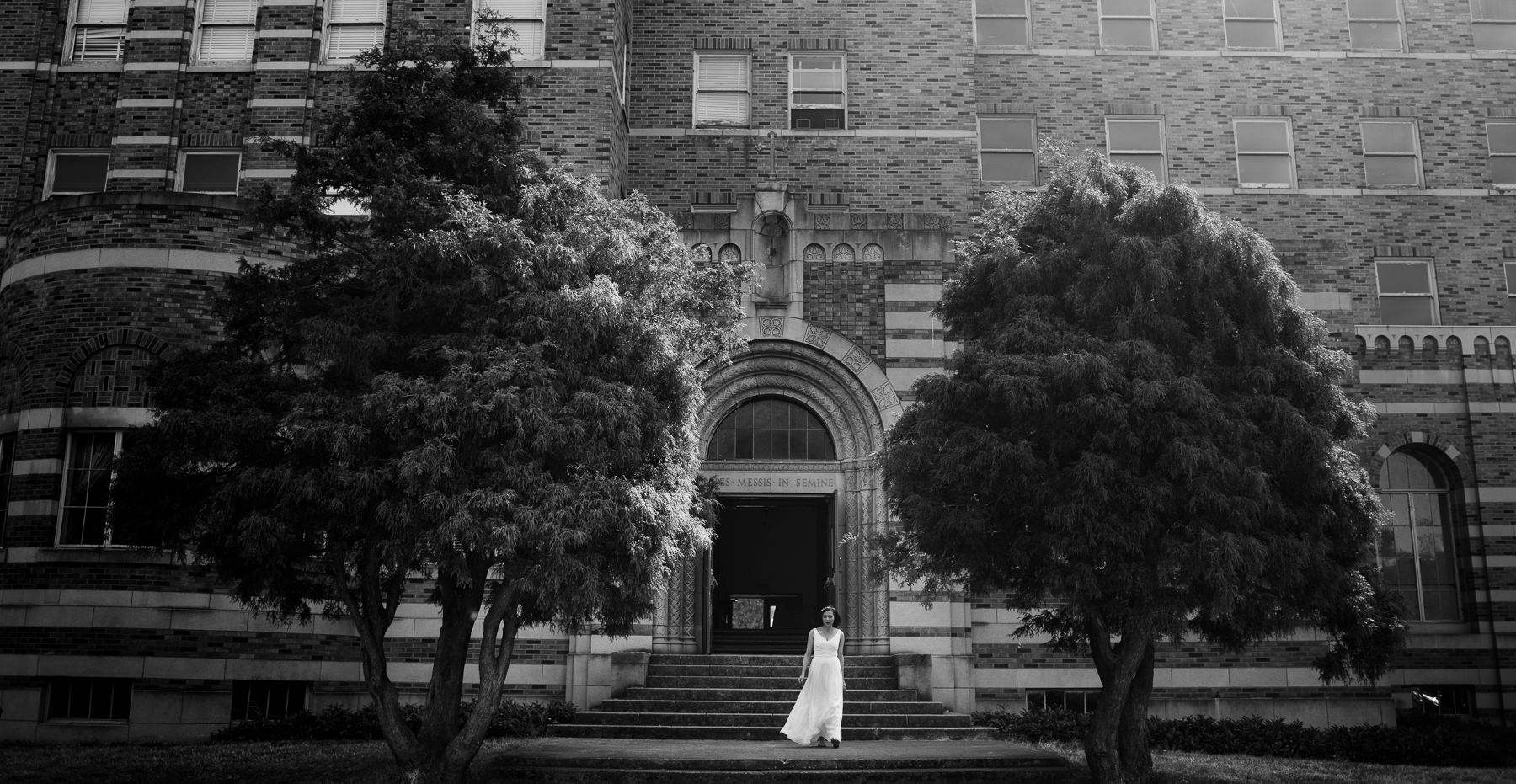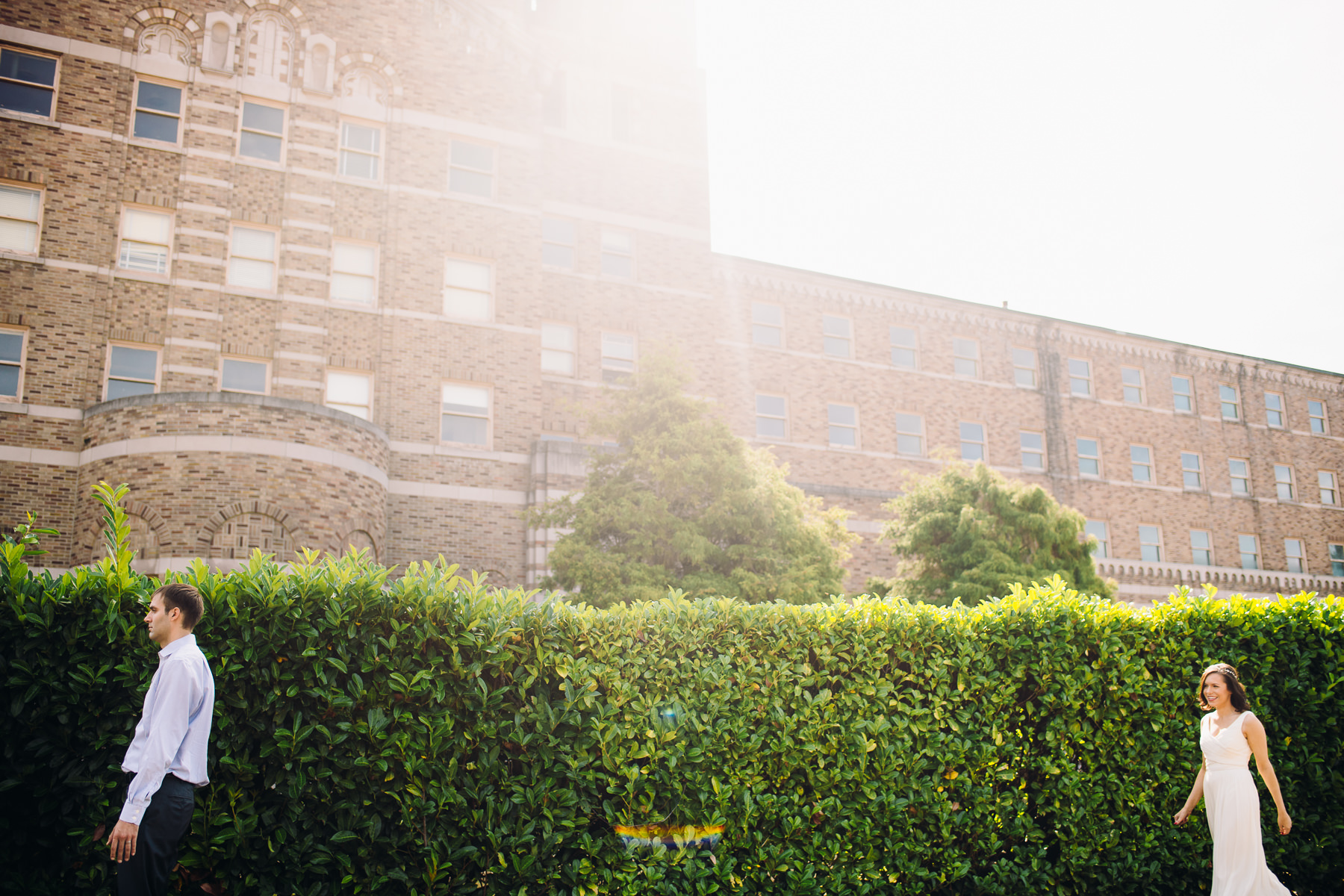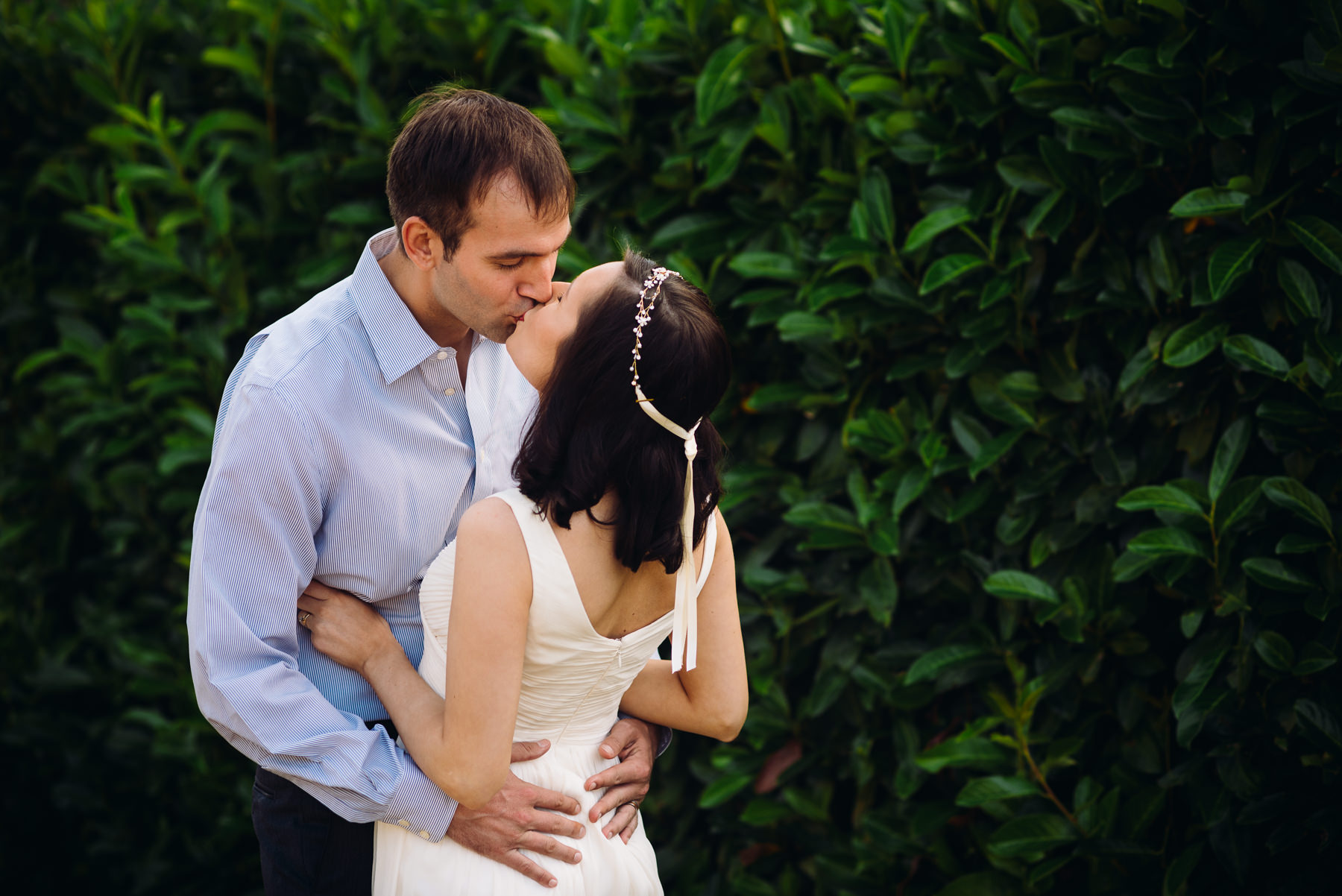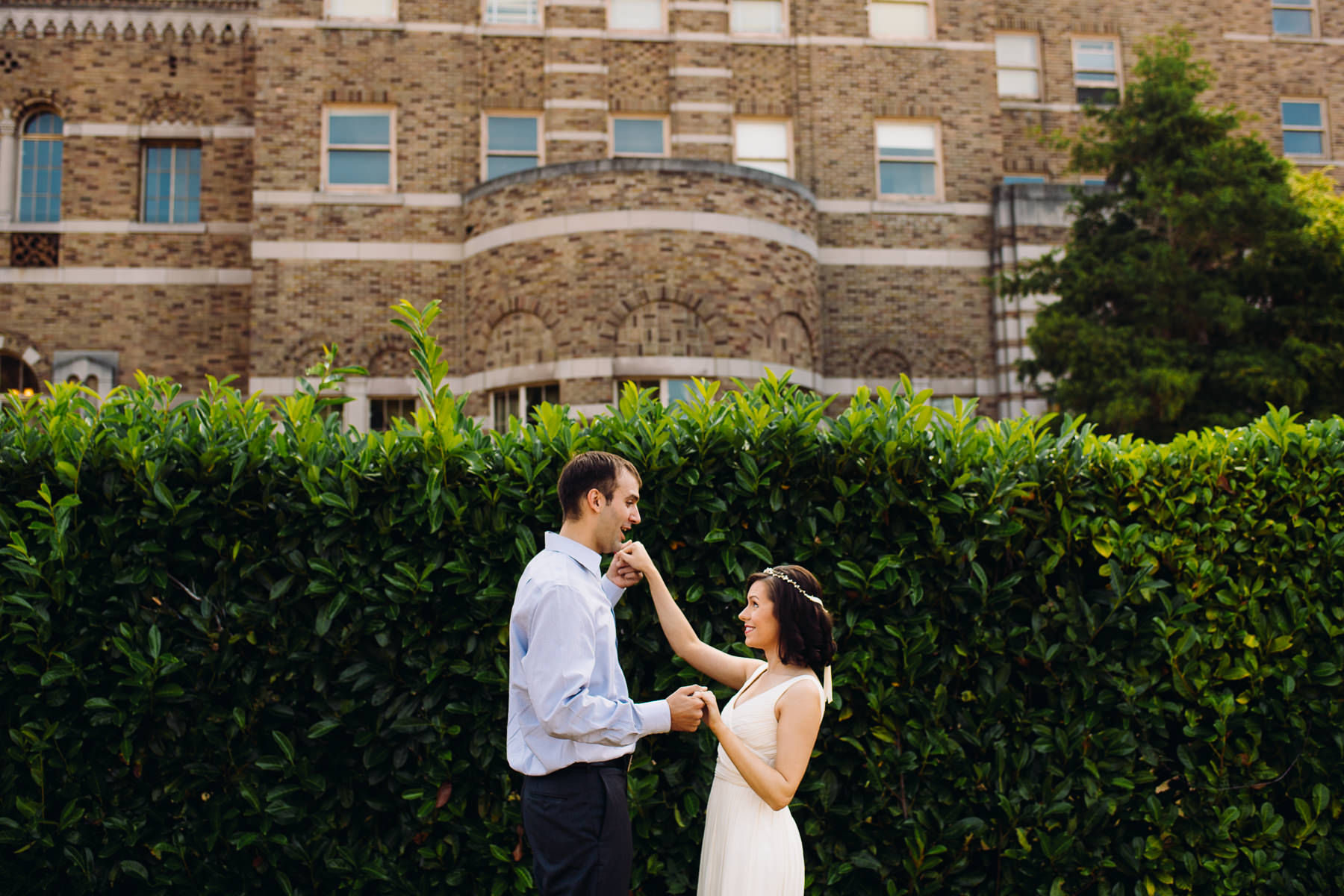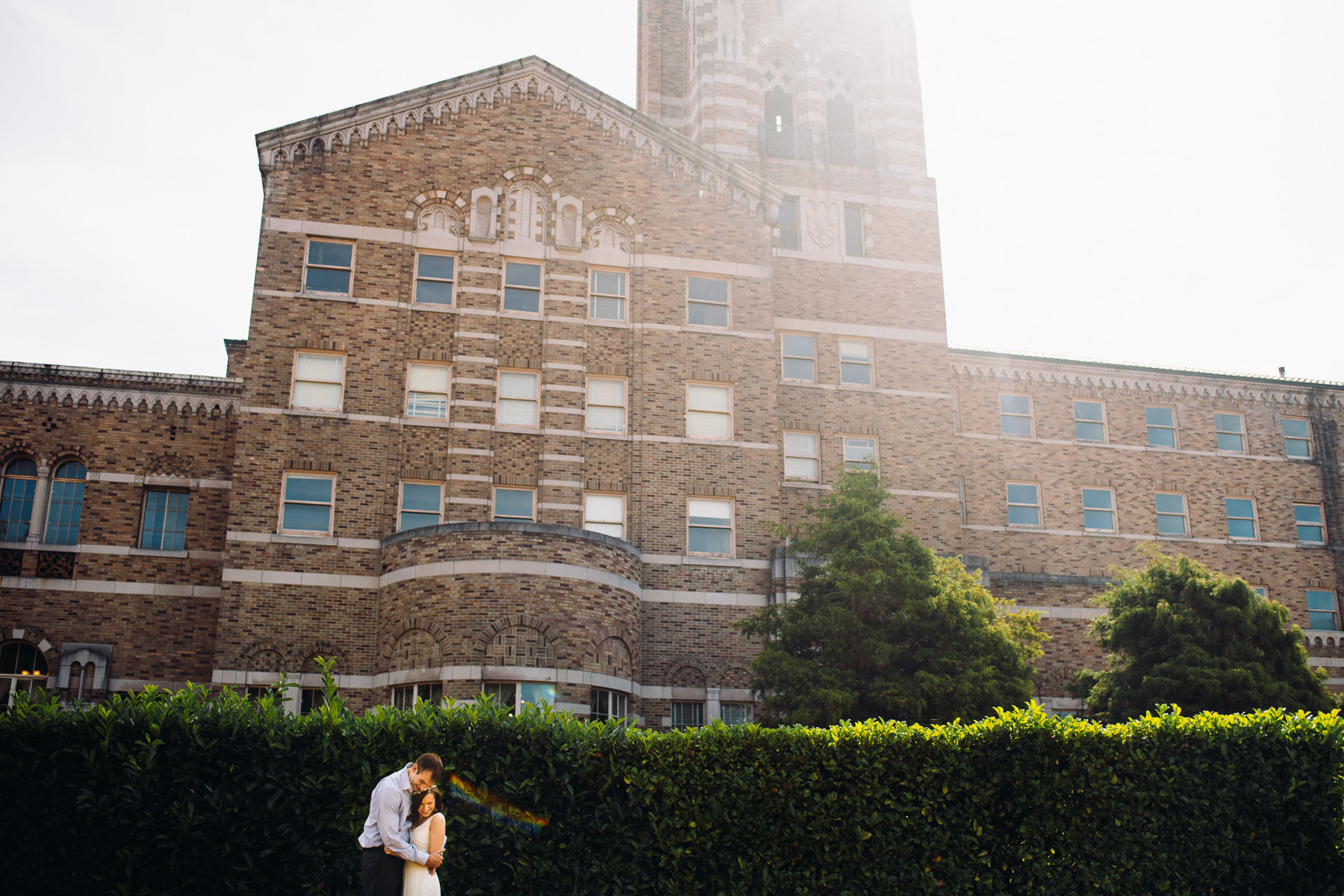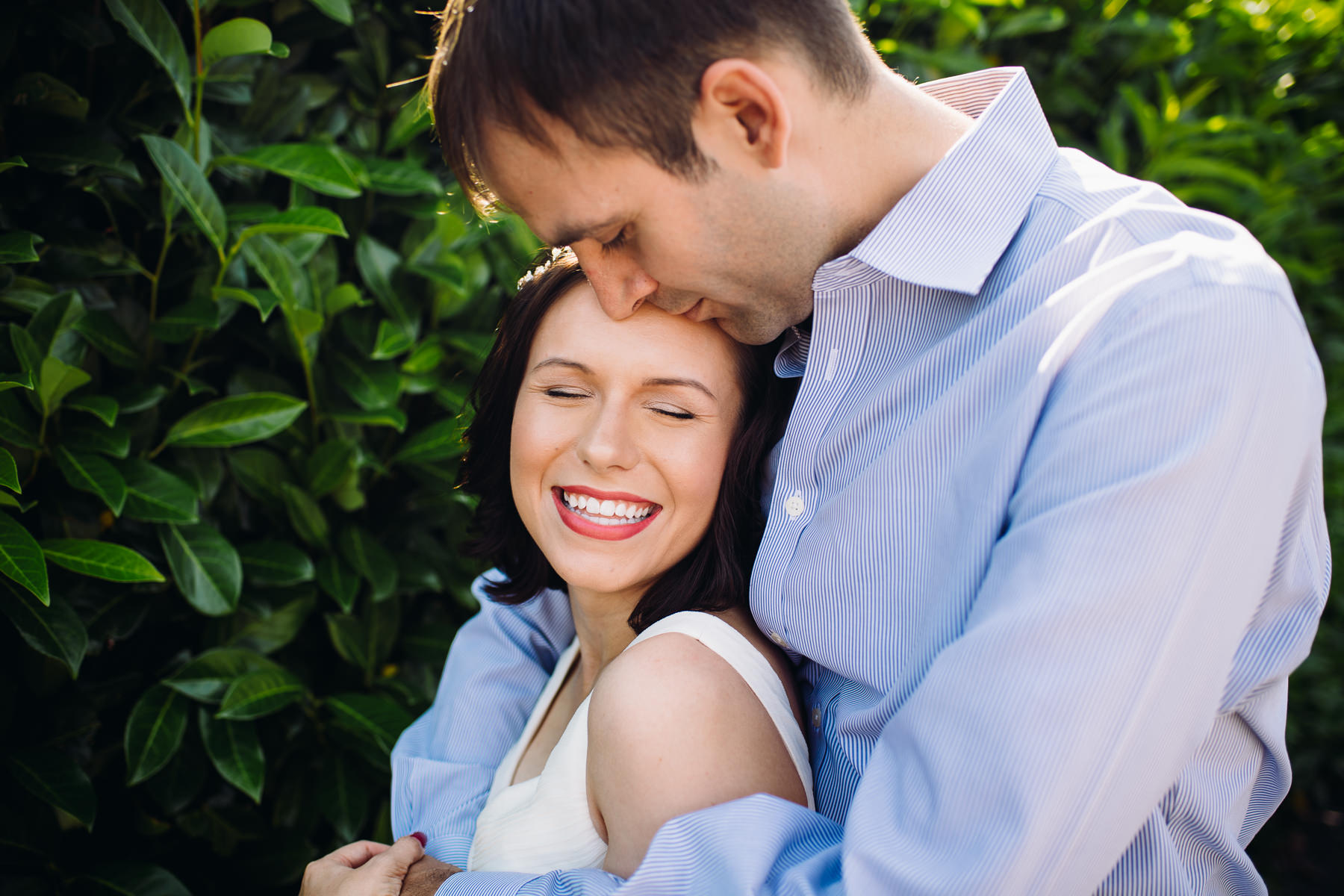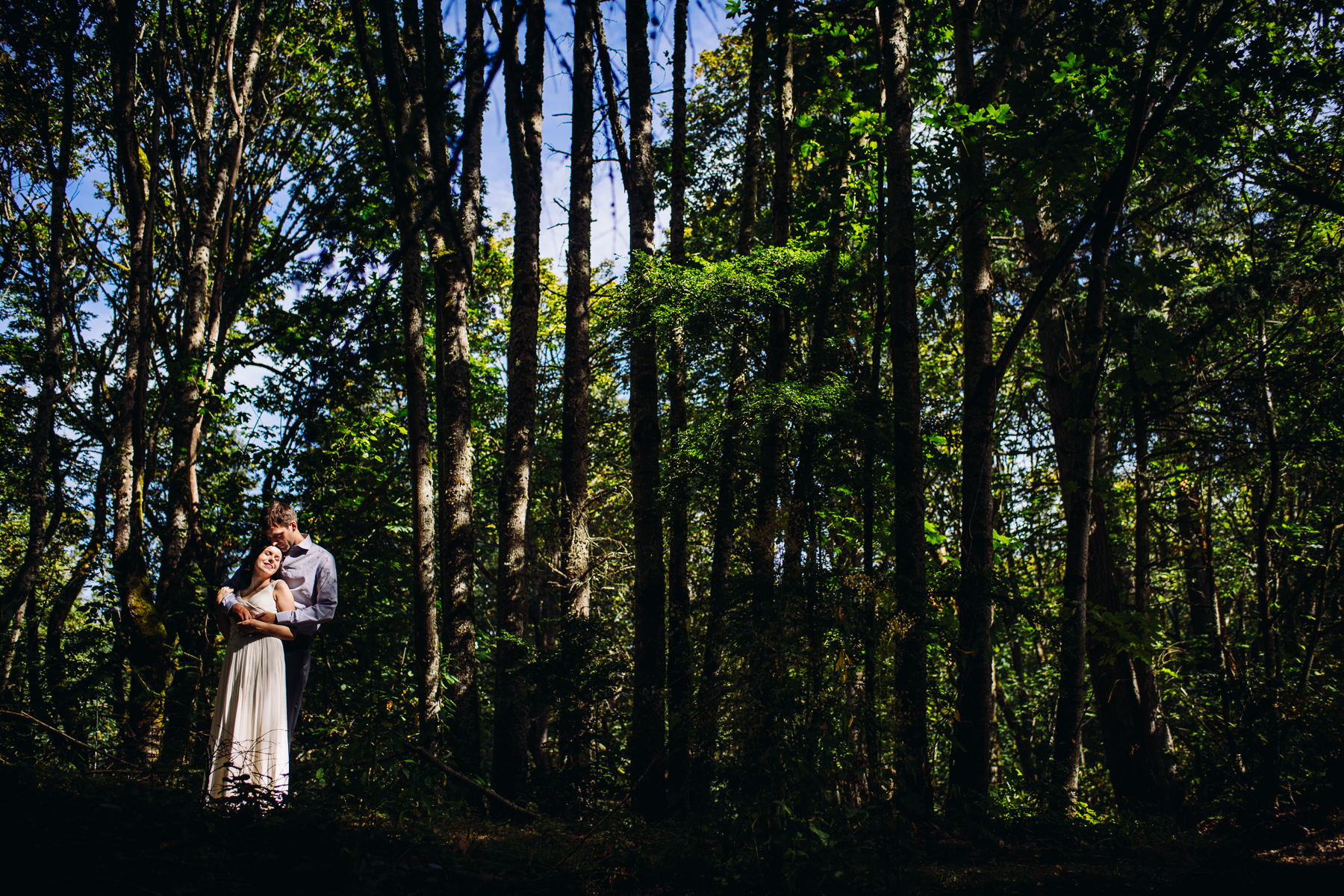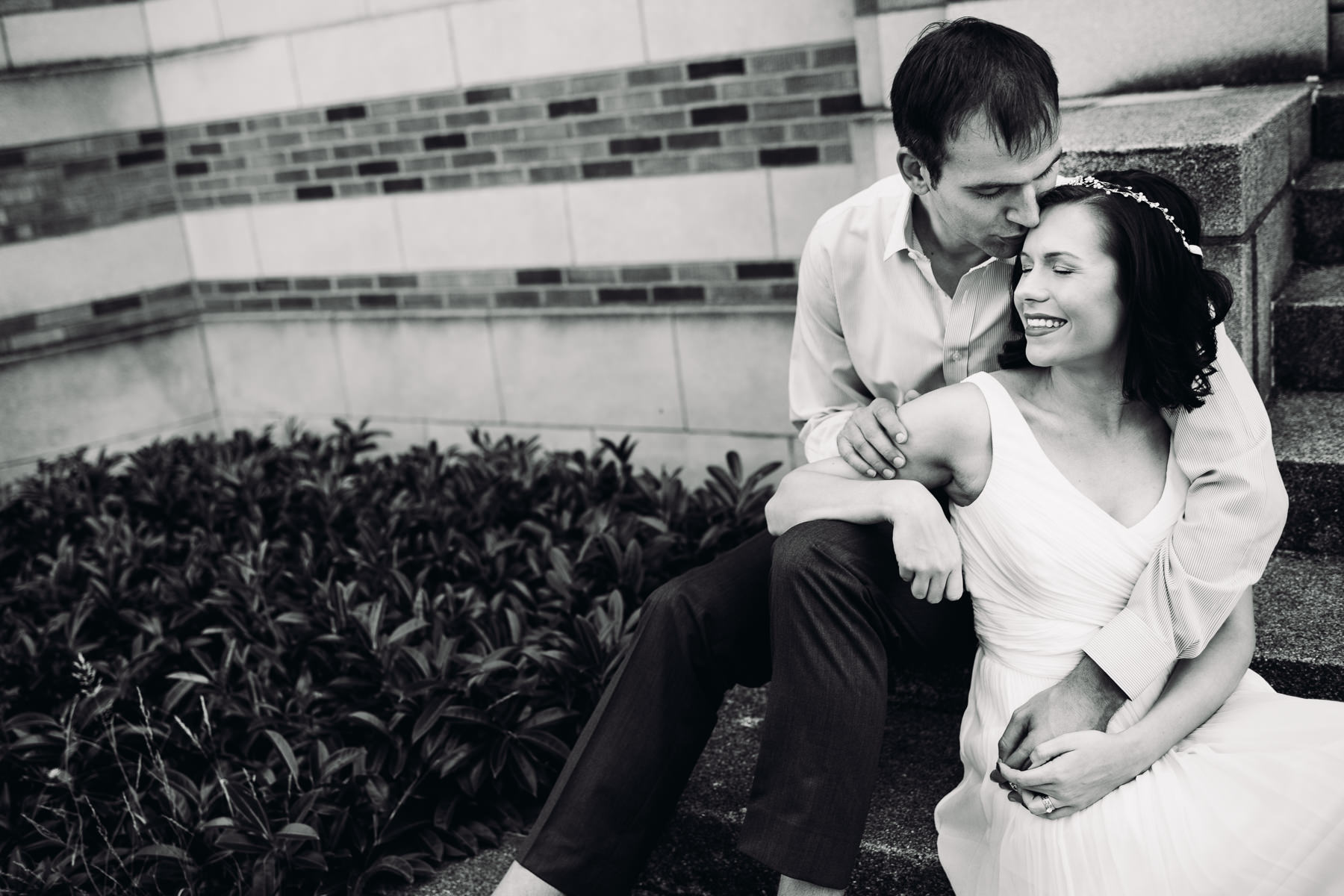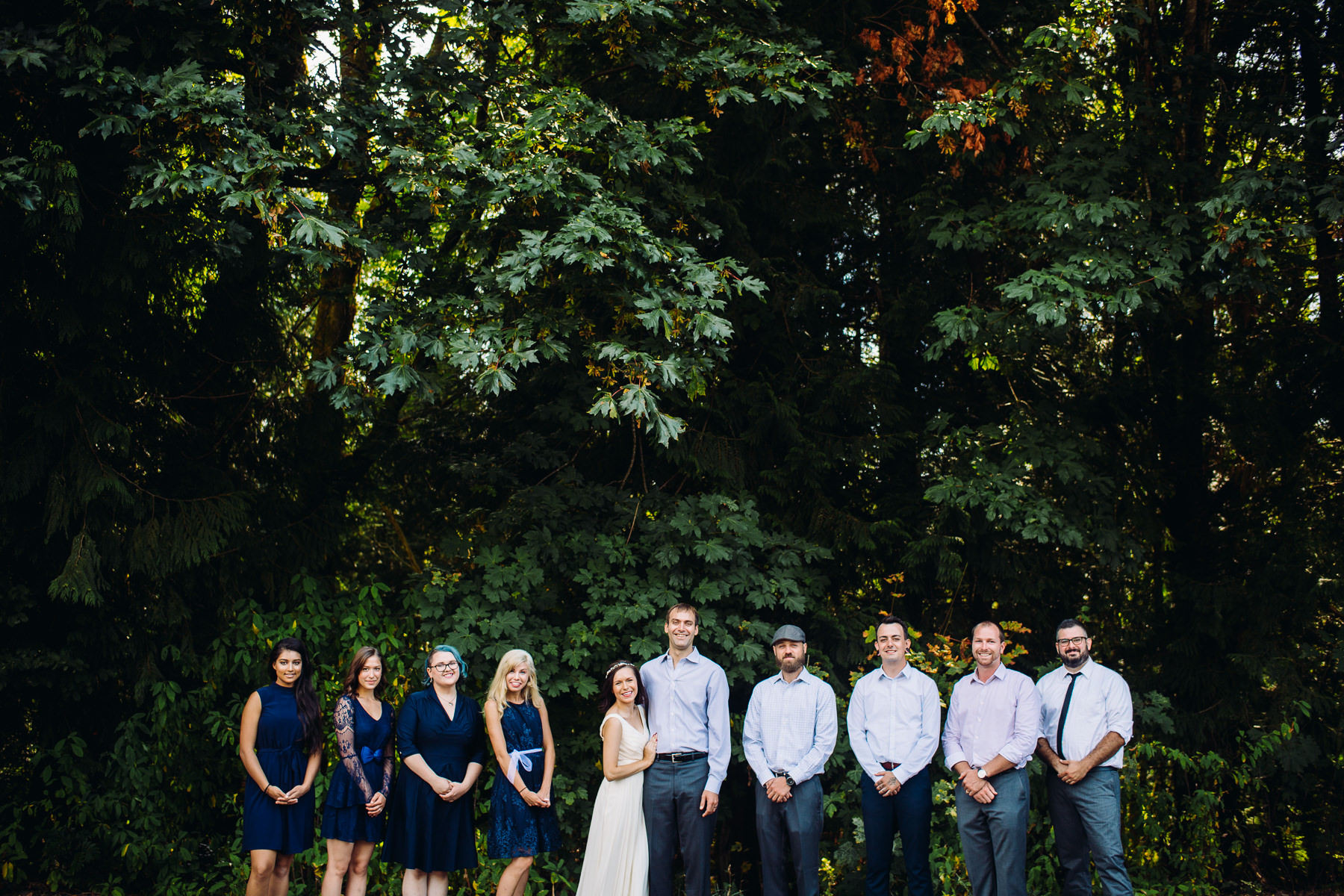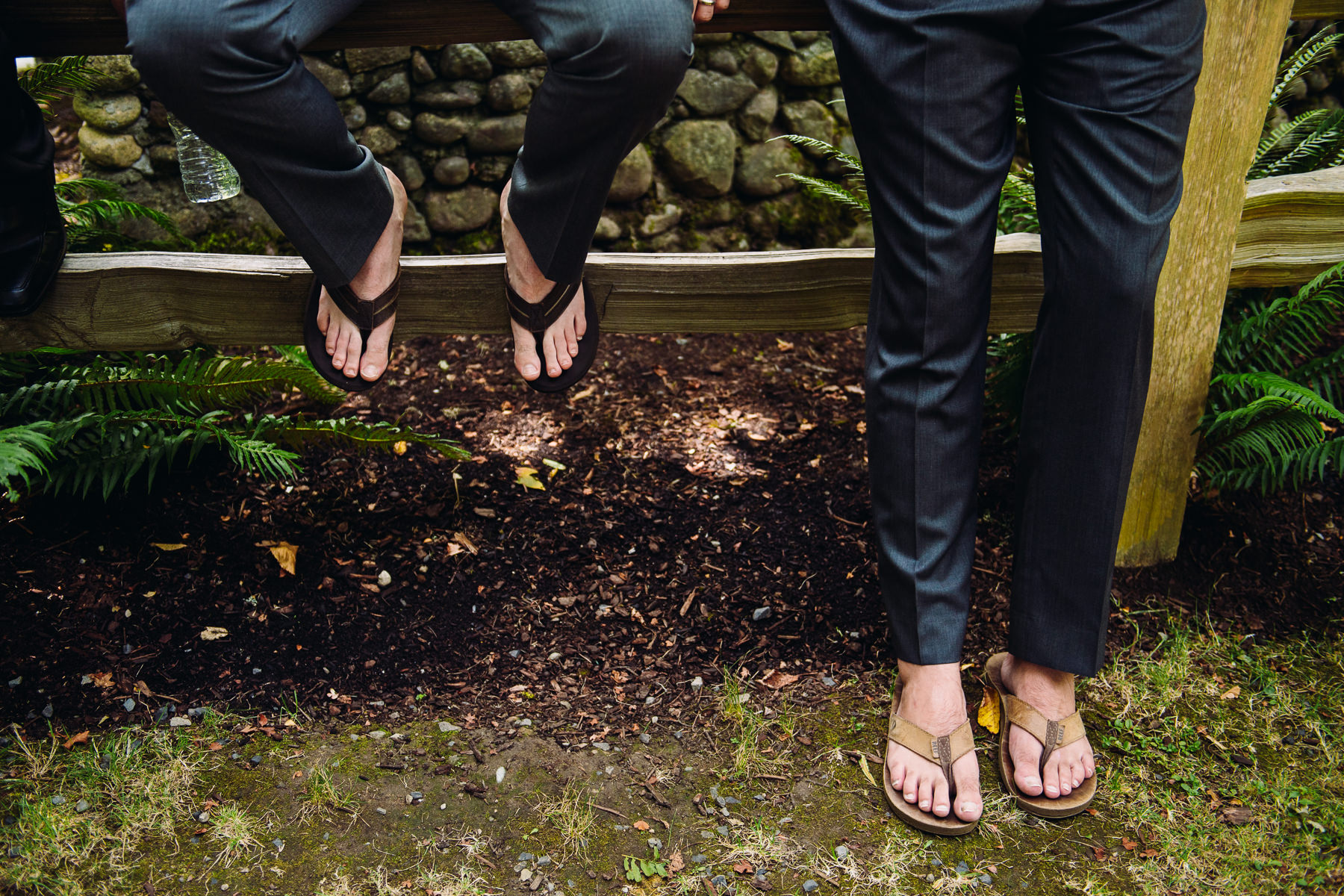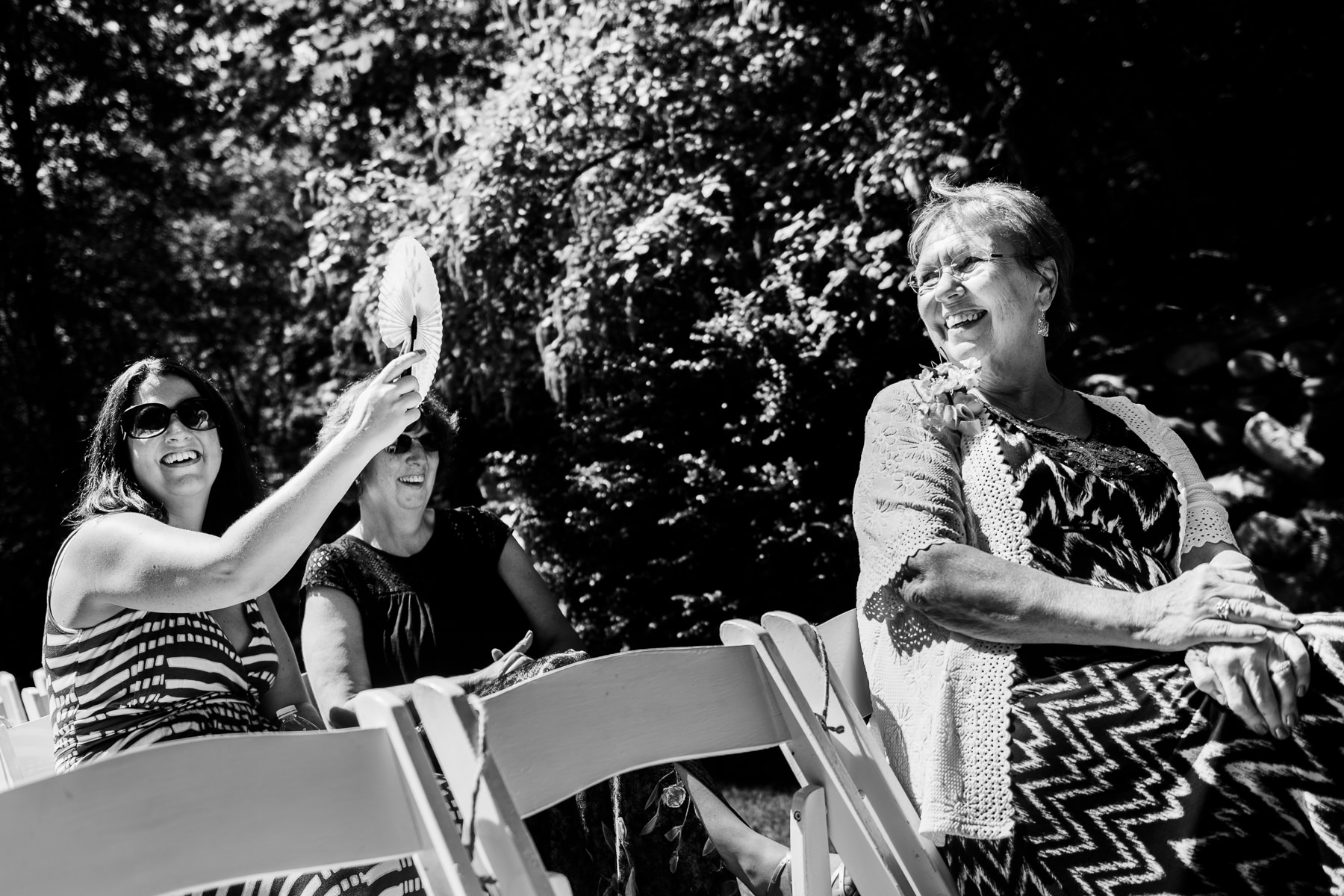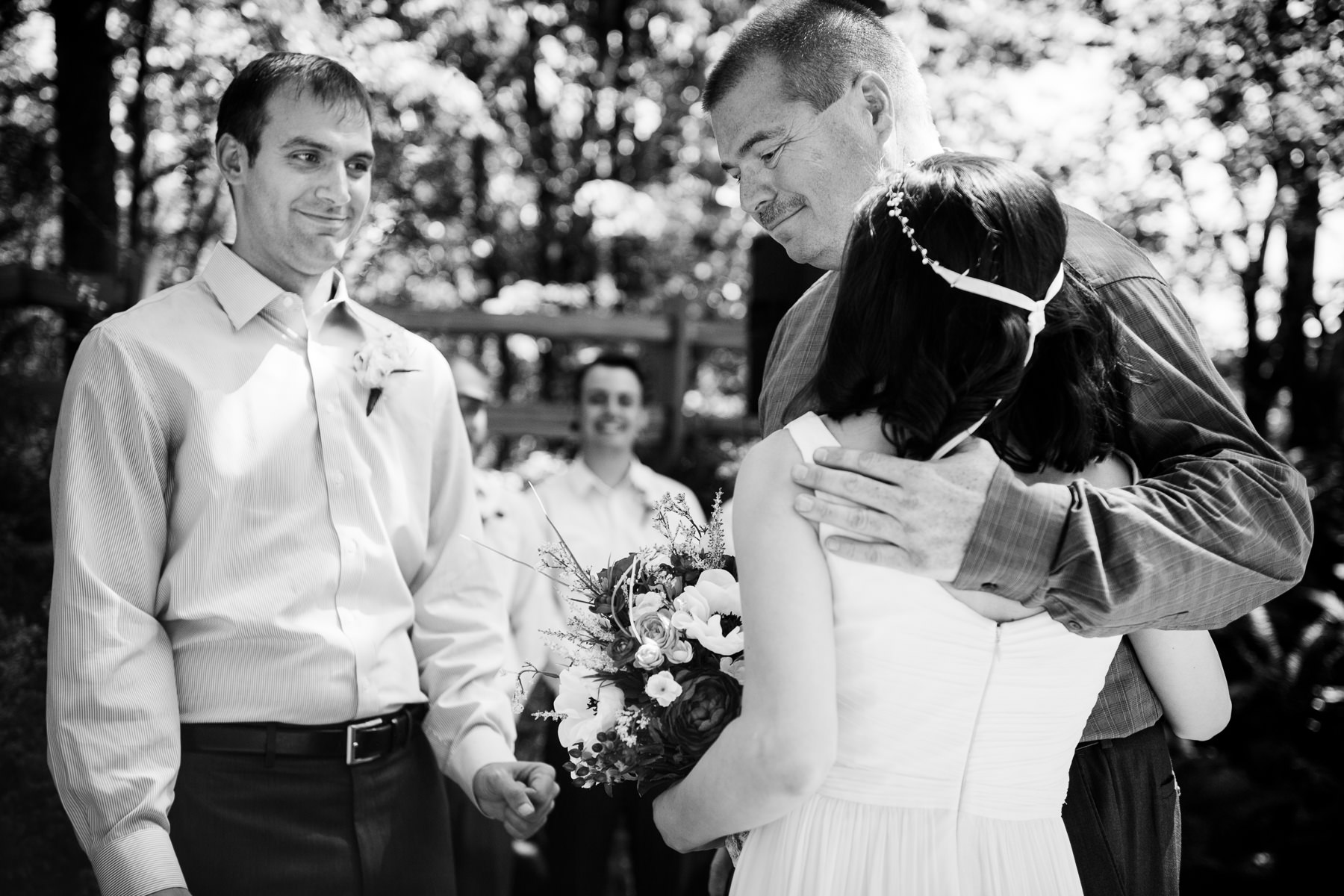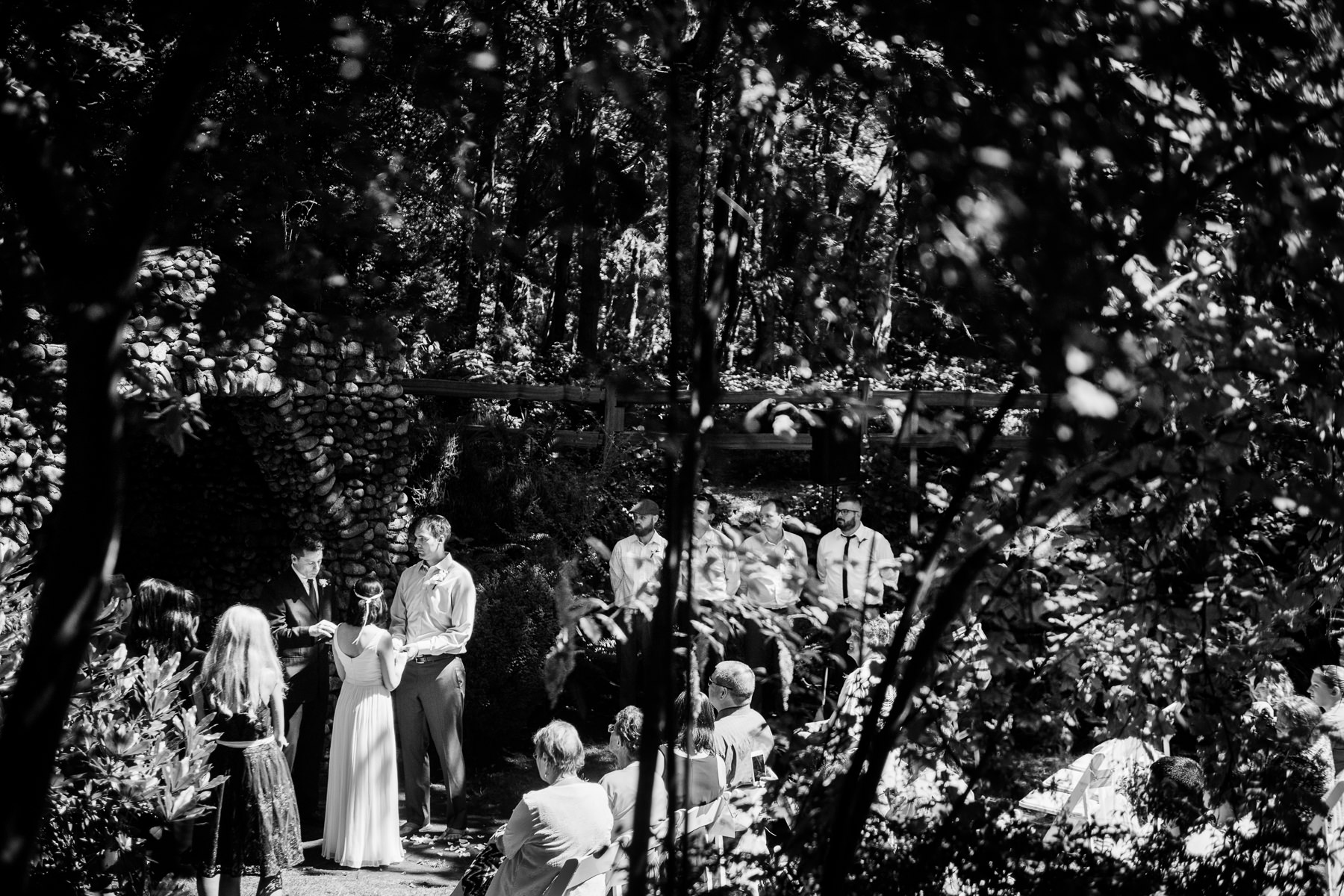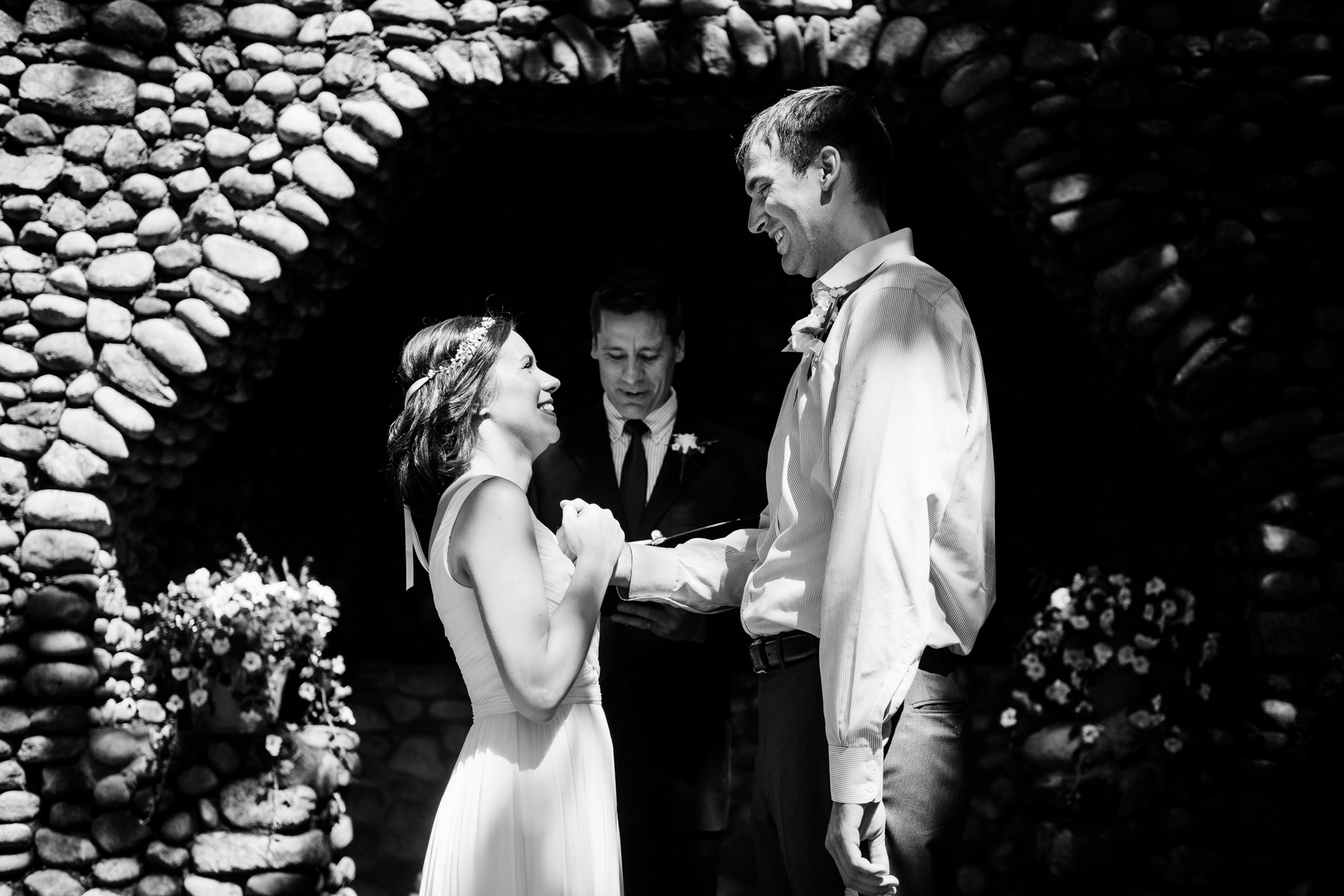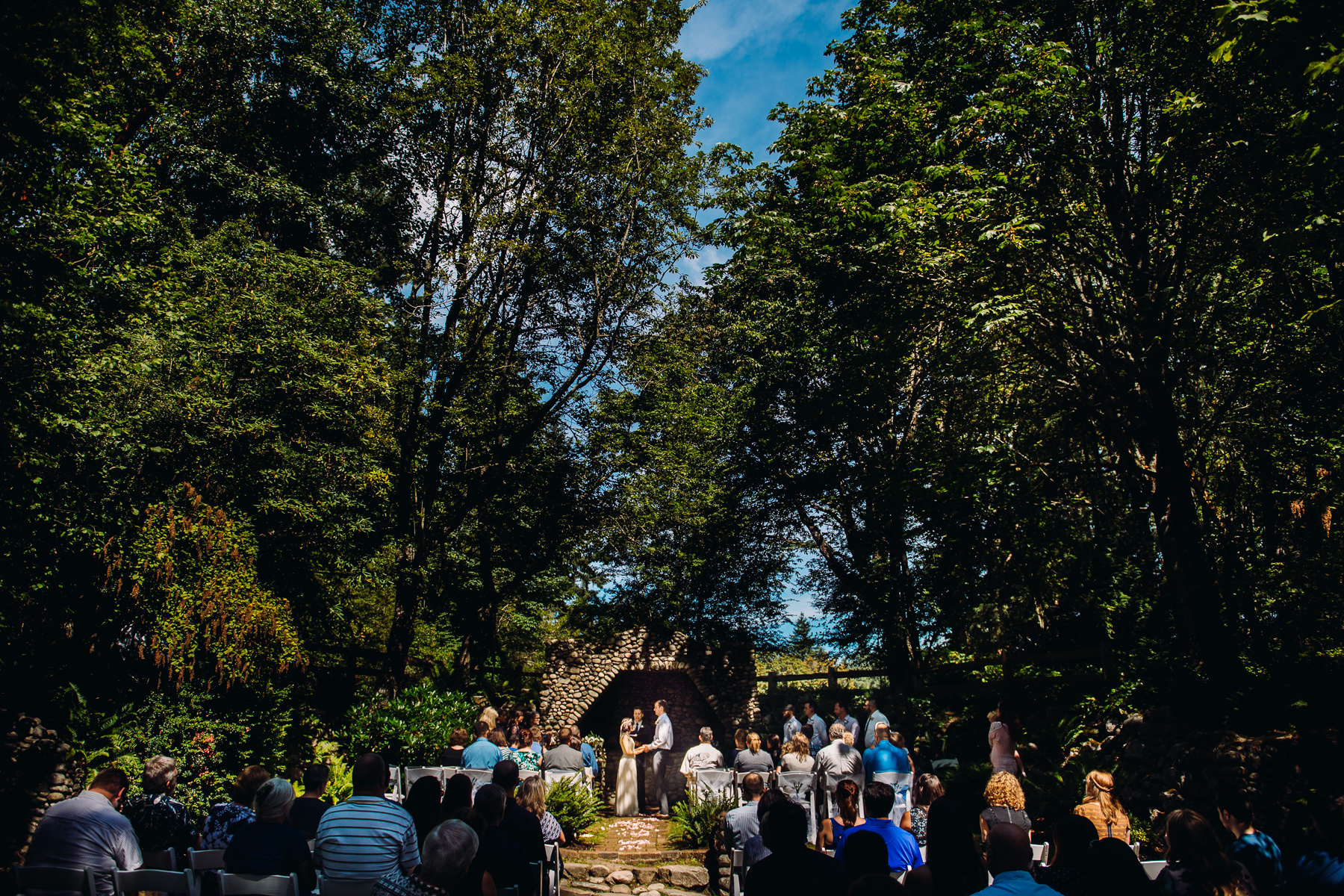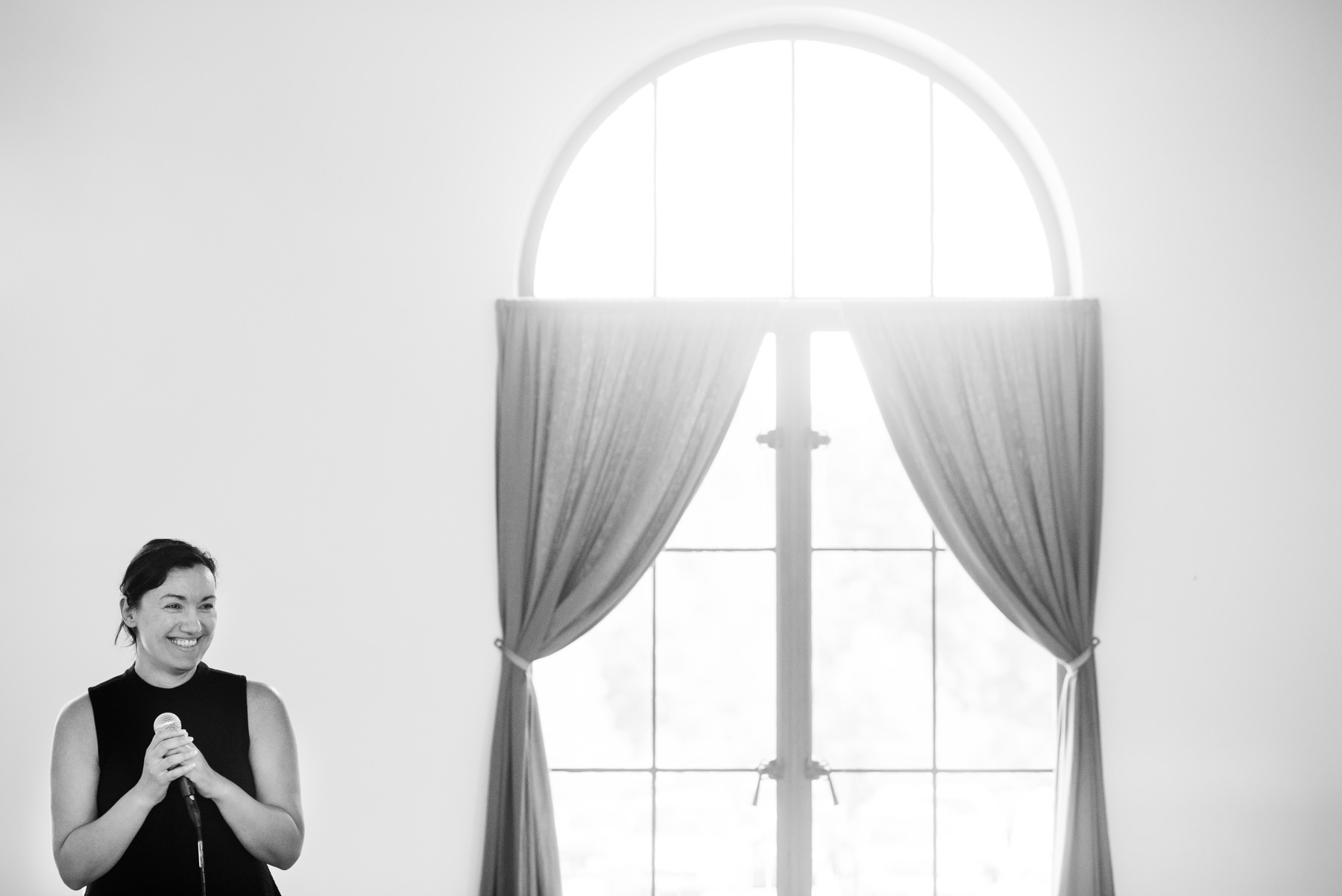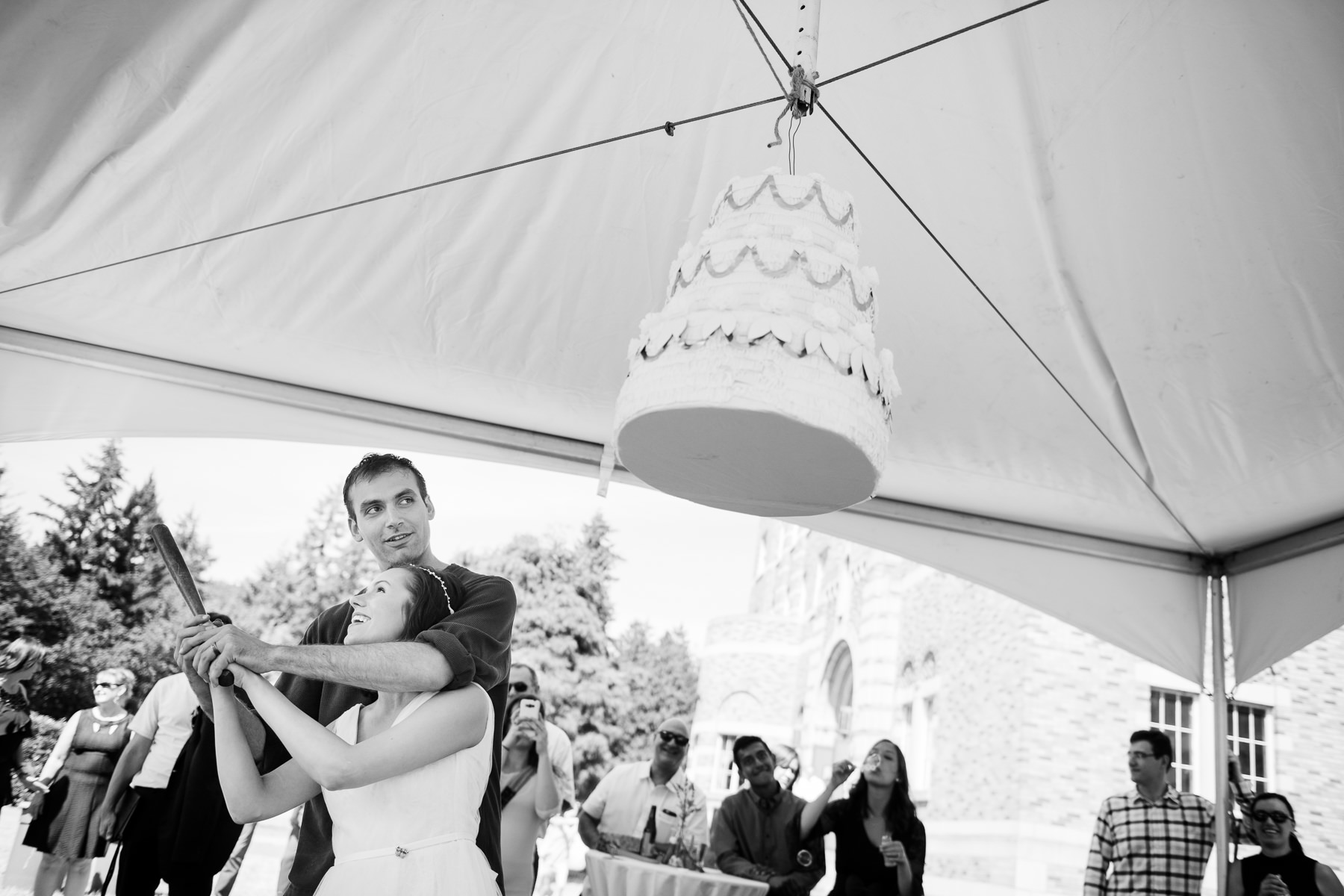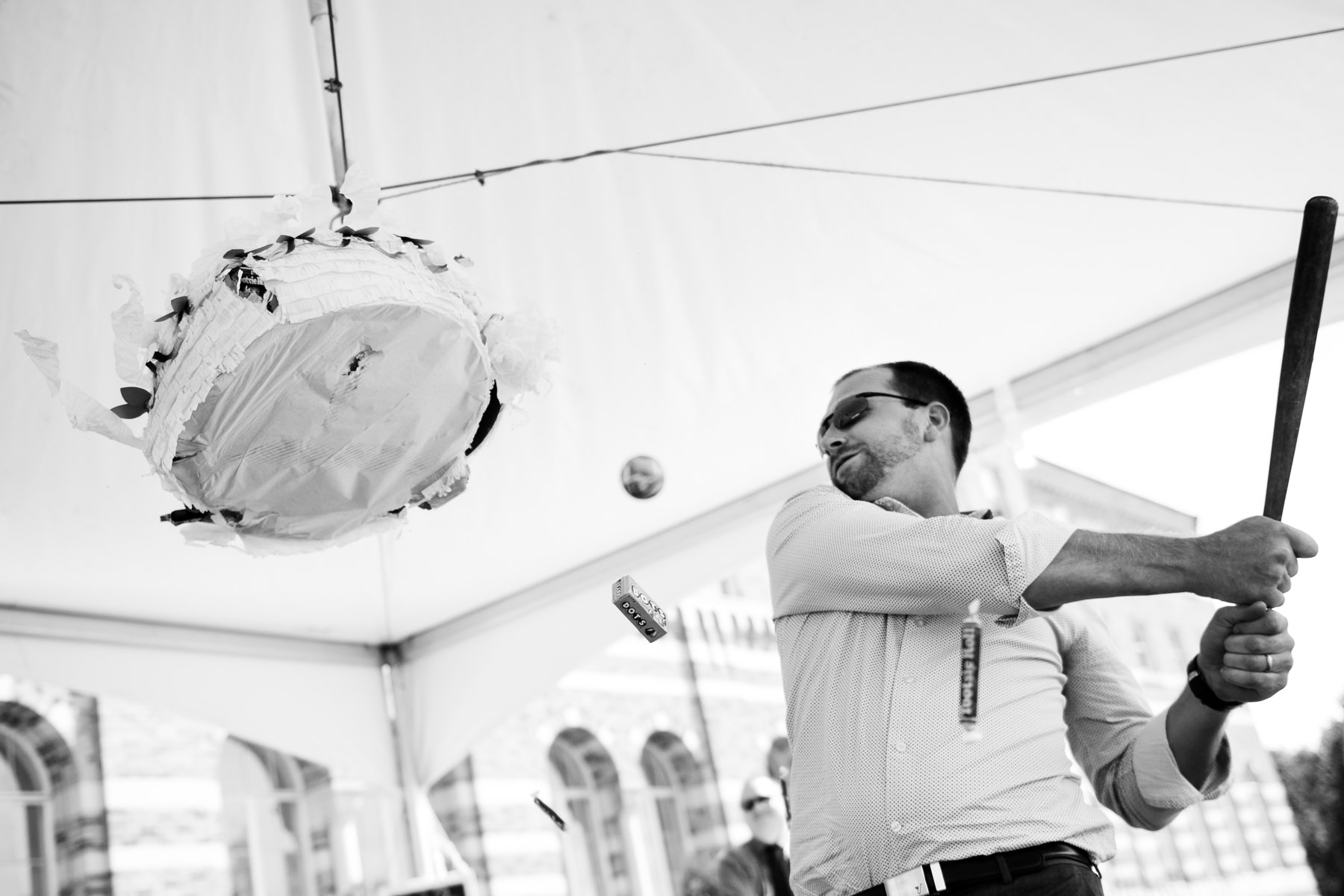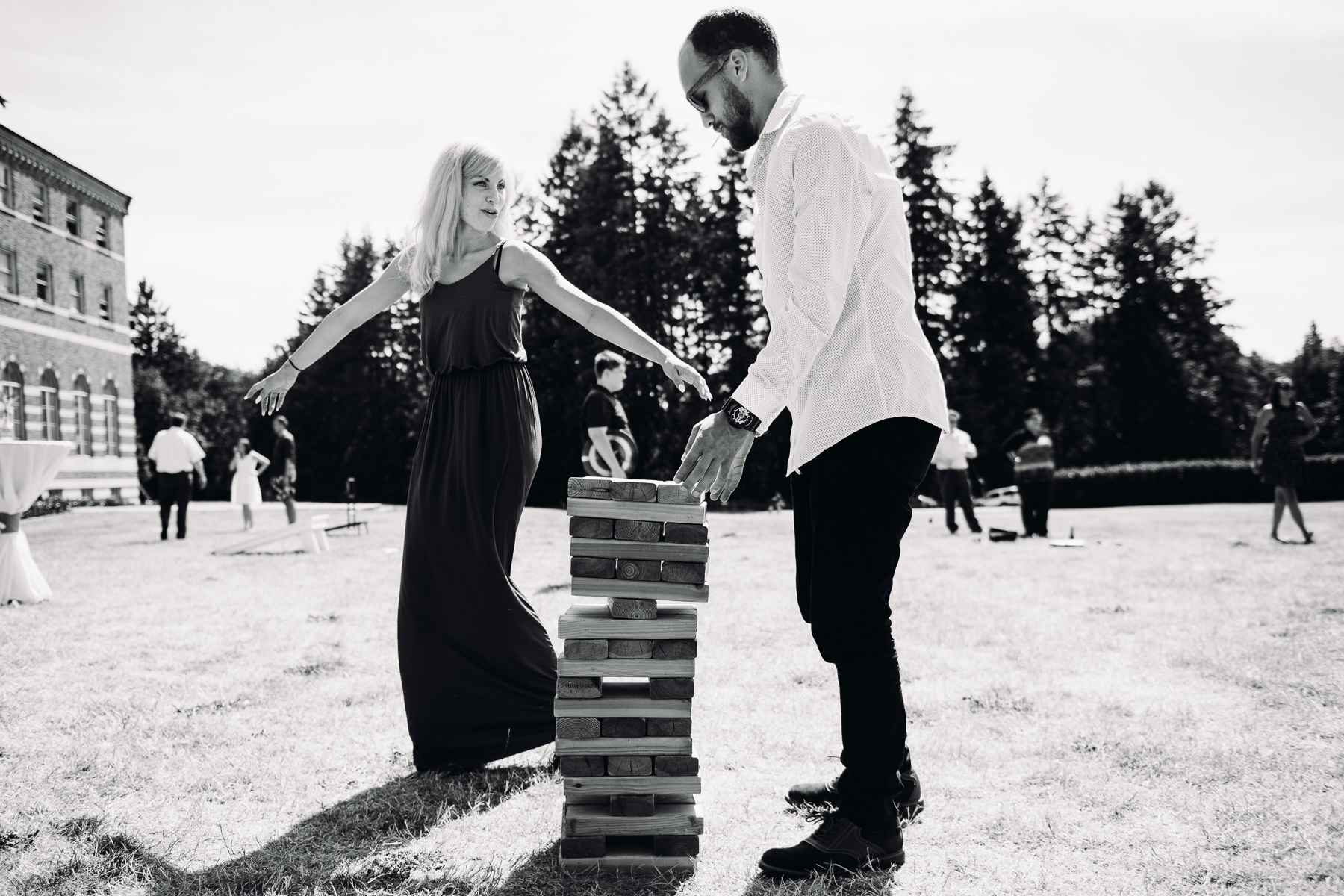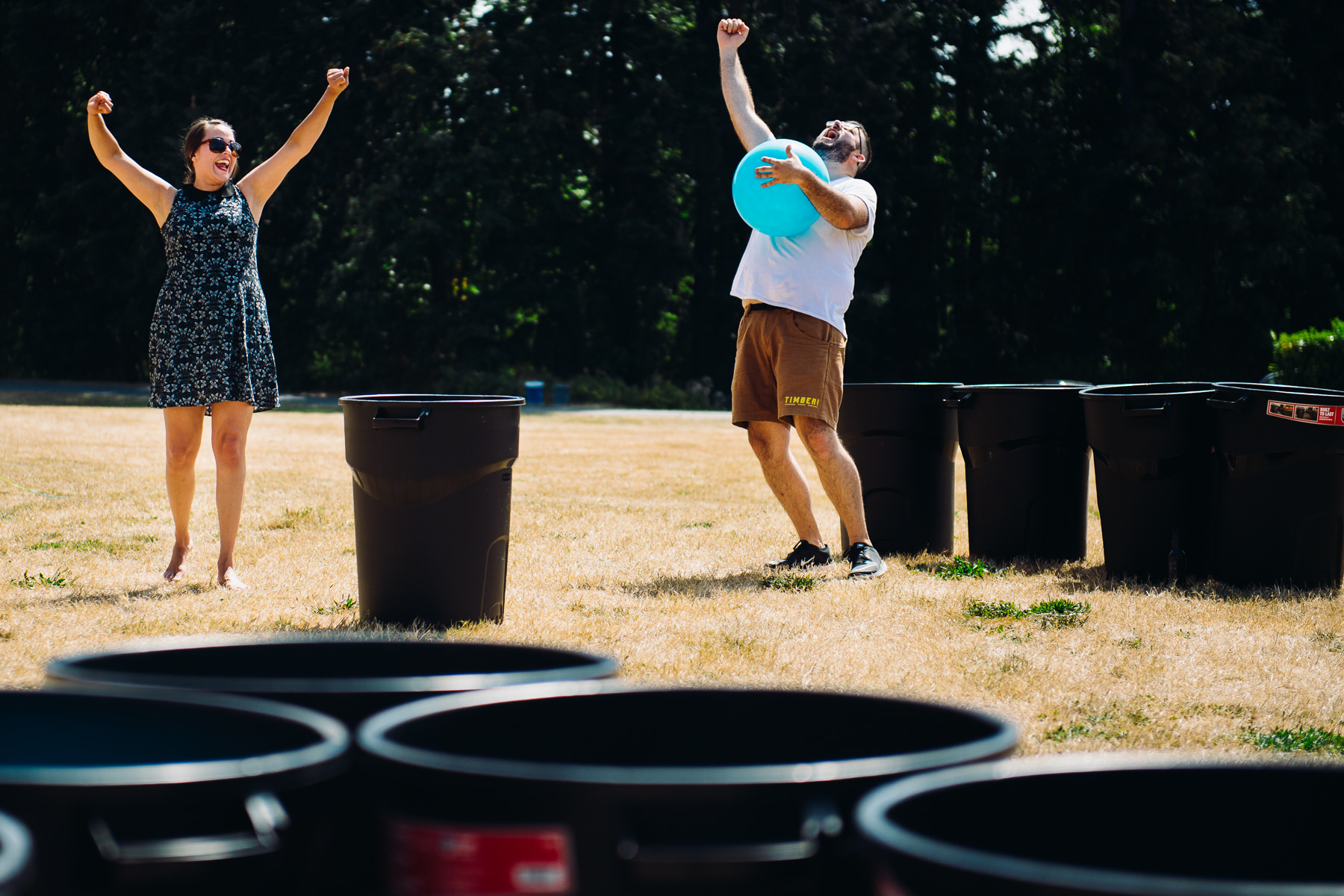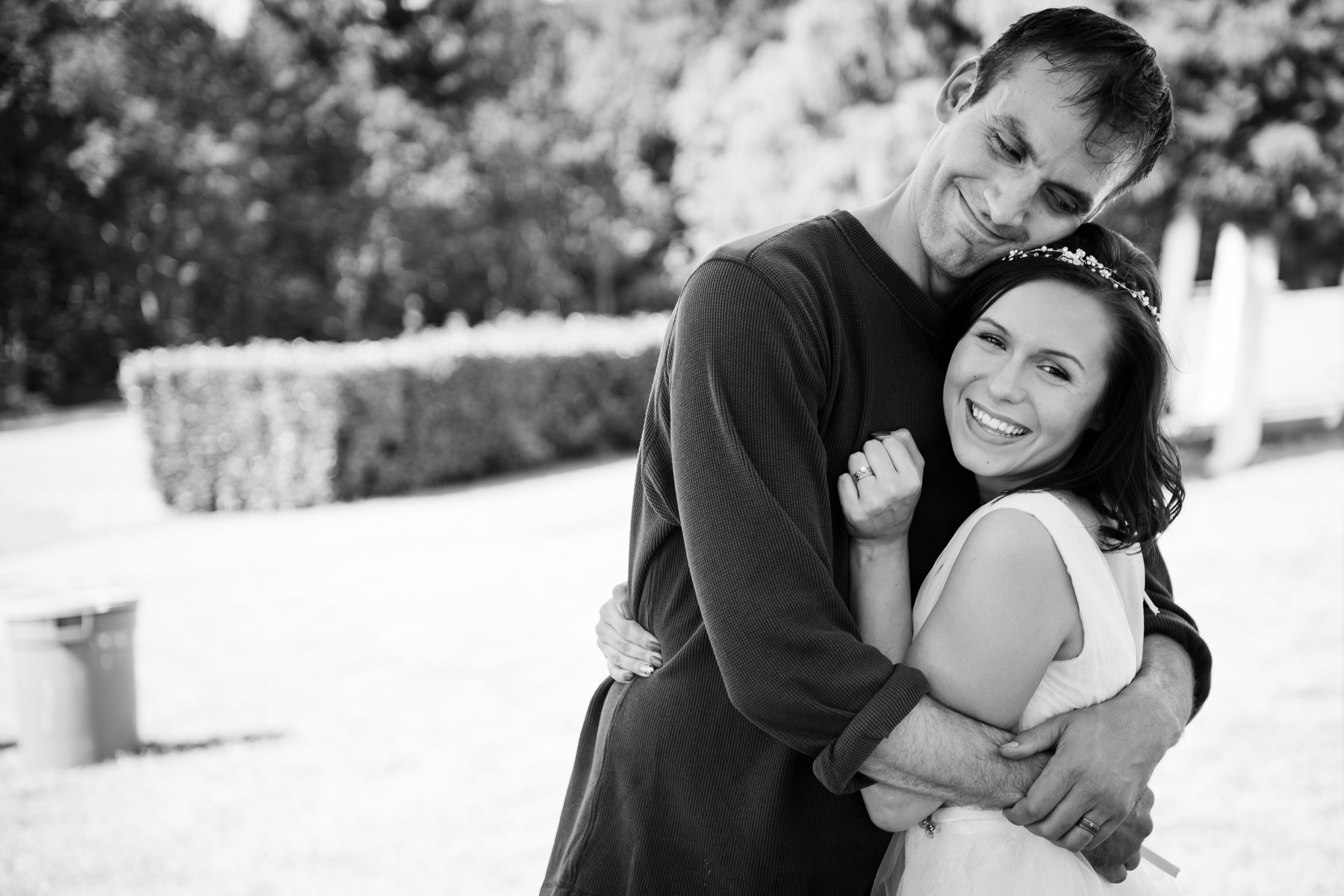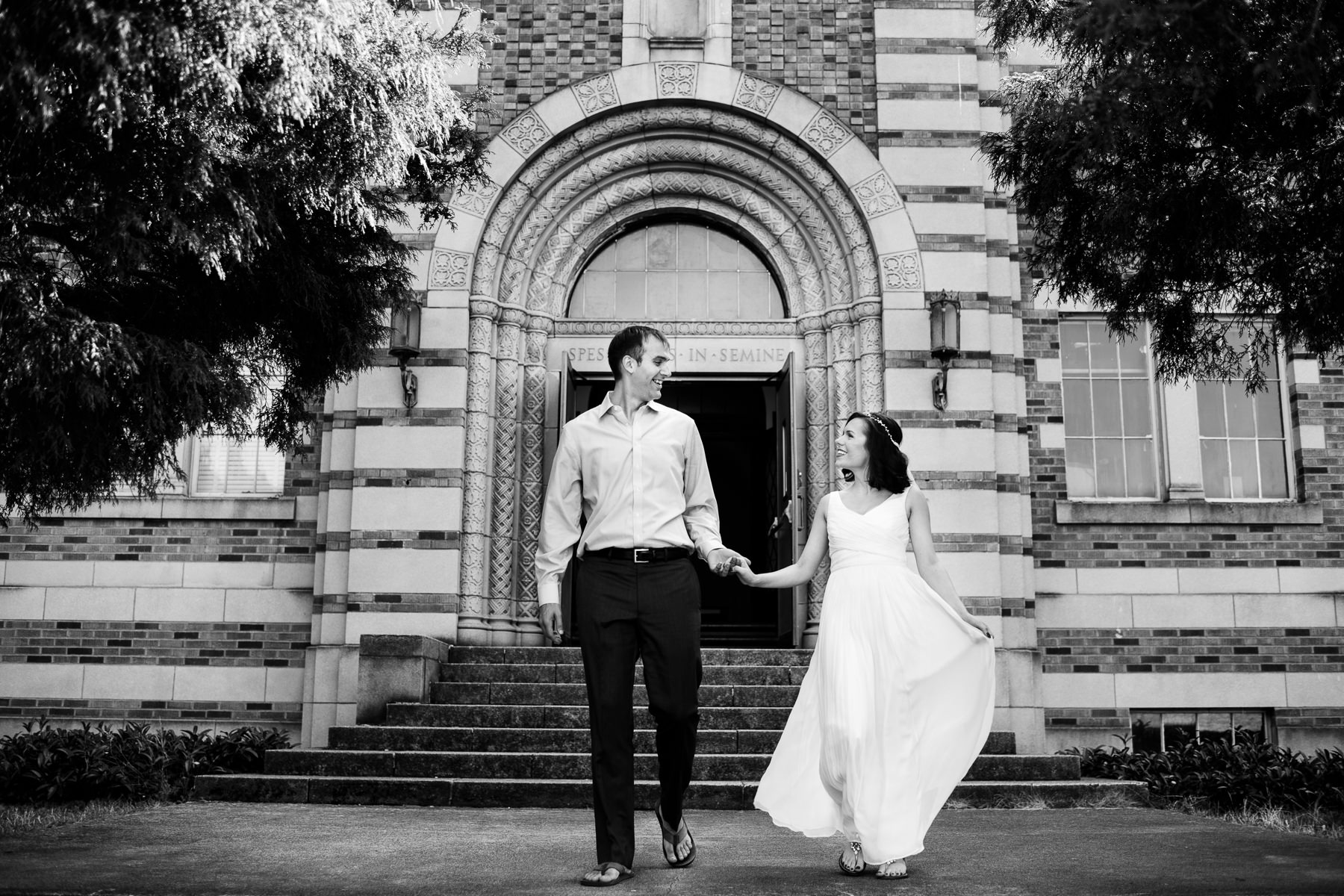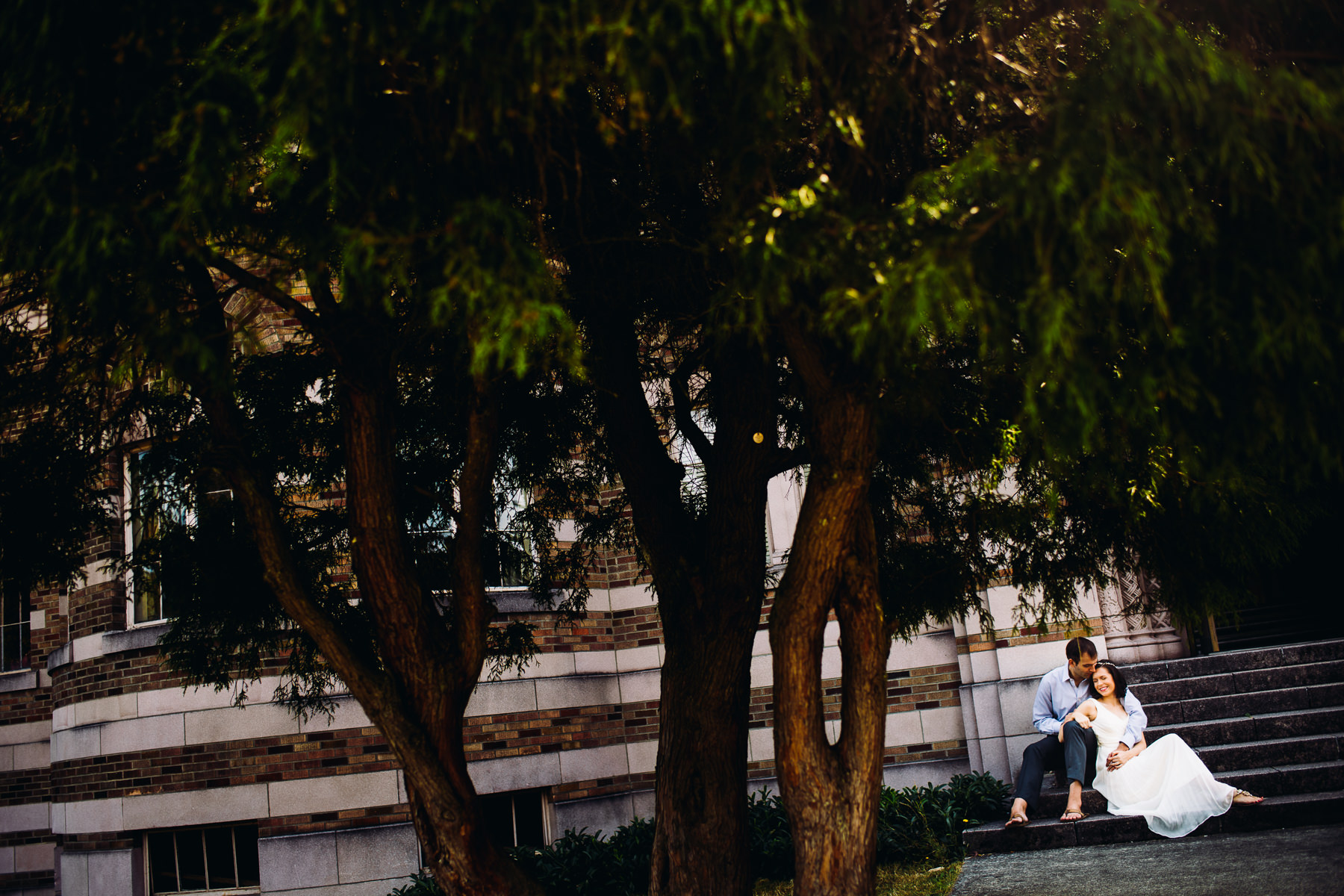 All photos by Seattle & Destination Wedding Photographer Logan Westom