There are great venues to get married around Tacoma and then there are unique and fun places like where Jill & Rafael got married. To start, they had their wedding ceremony on the baseball field at the University of Puget Sound. They exchanged their vows on home plate (which was a real home run)! If that was not enough, the wedding reception was at The Point Defiance Zoo and Aquarium. Both locations represented their exciting and dynamic personalities.
Rafael loved playing baseball and had built a little batting range in his backyard. So his morning naturally started by hitting a few balls, just warming up for the big day. Jill gathered with family and friends at the Port of Tacoma's Silver Cloud Inn before their first look session at the University of Puget Sound campus.
To get married on a baseball field is a bit unorthodox but if you know Rafael's love for baseball it actually all makes perfect sense. The home plate served as the "alter" and infield was where the congregation watched Jill and Rafael's share their vows. while celebrating their nuptials, both Christian and Jewish prayers were said over the couple, with the traditional breaking a glass cup taking place on home plate. Before walking back down the aisle, Rafael's Navy friends performed a traditional military sword ceremony, creating an archway for the newly married couple to walk under.
Leaving one awesome wedding venue for another, everyone headed for the Tacoma Point Defiance Zoo. Waiting for them was a cocktail hour at the tiger exhibit. Now I've attended many weddings, but this was a real first. How often do you get to see a tiger being fed?
If this wedding could not get any better, at dinner time everyone conjugated in the zoo's aquarium around the 24,000 gallon fish tank. The bar was located in front of the shark tank. The rest of the night was spent dancing in front of the jelly fish display with family and friends. To see these two unique wedding locations for yourself, please enjoy the photos from this beautiful day.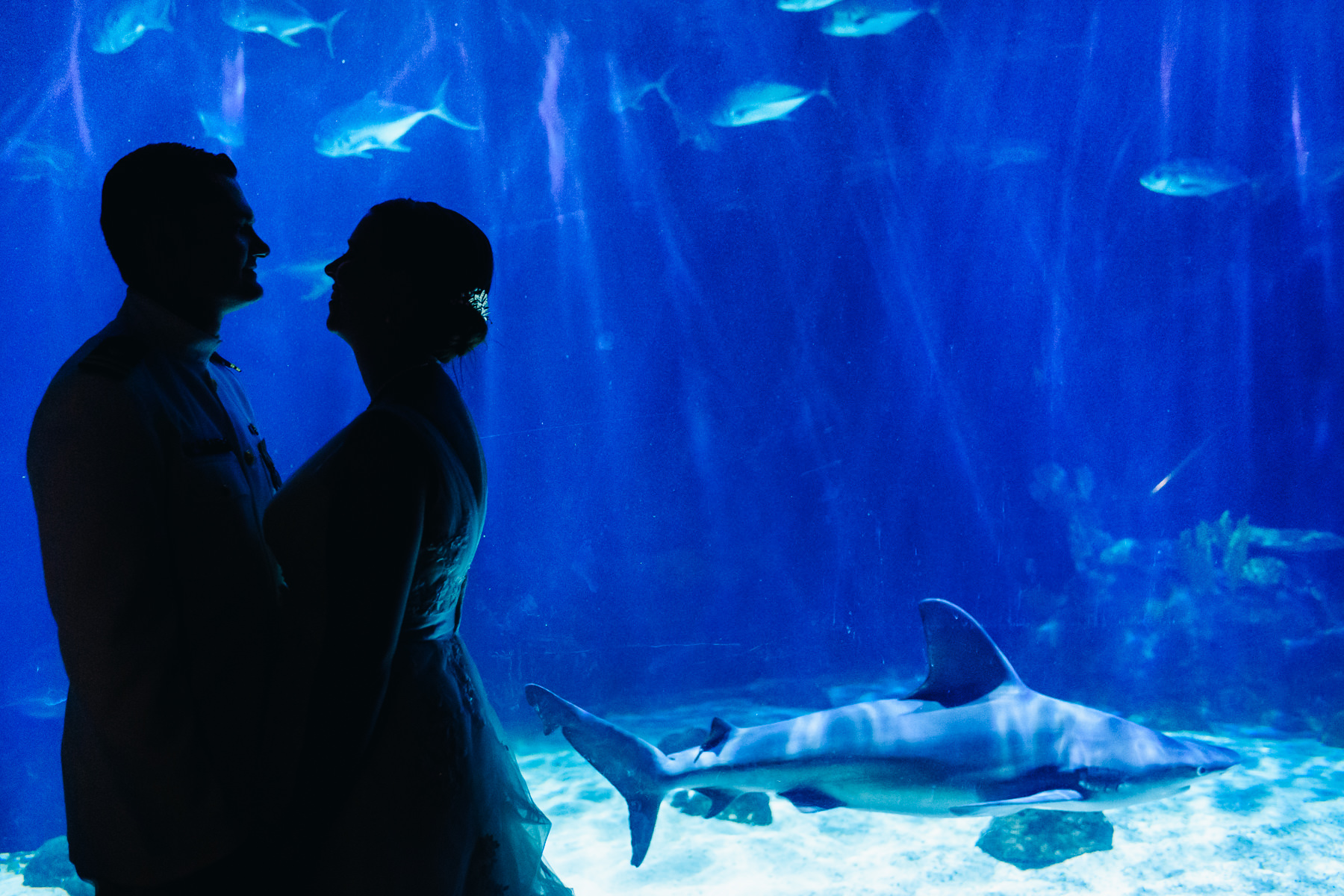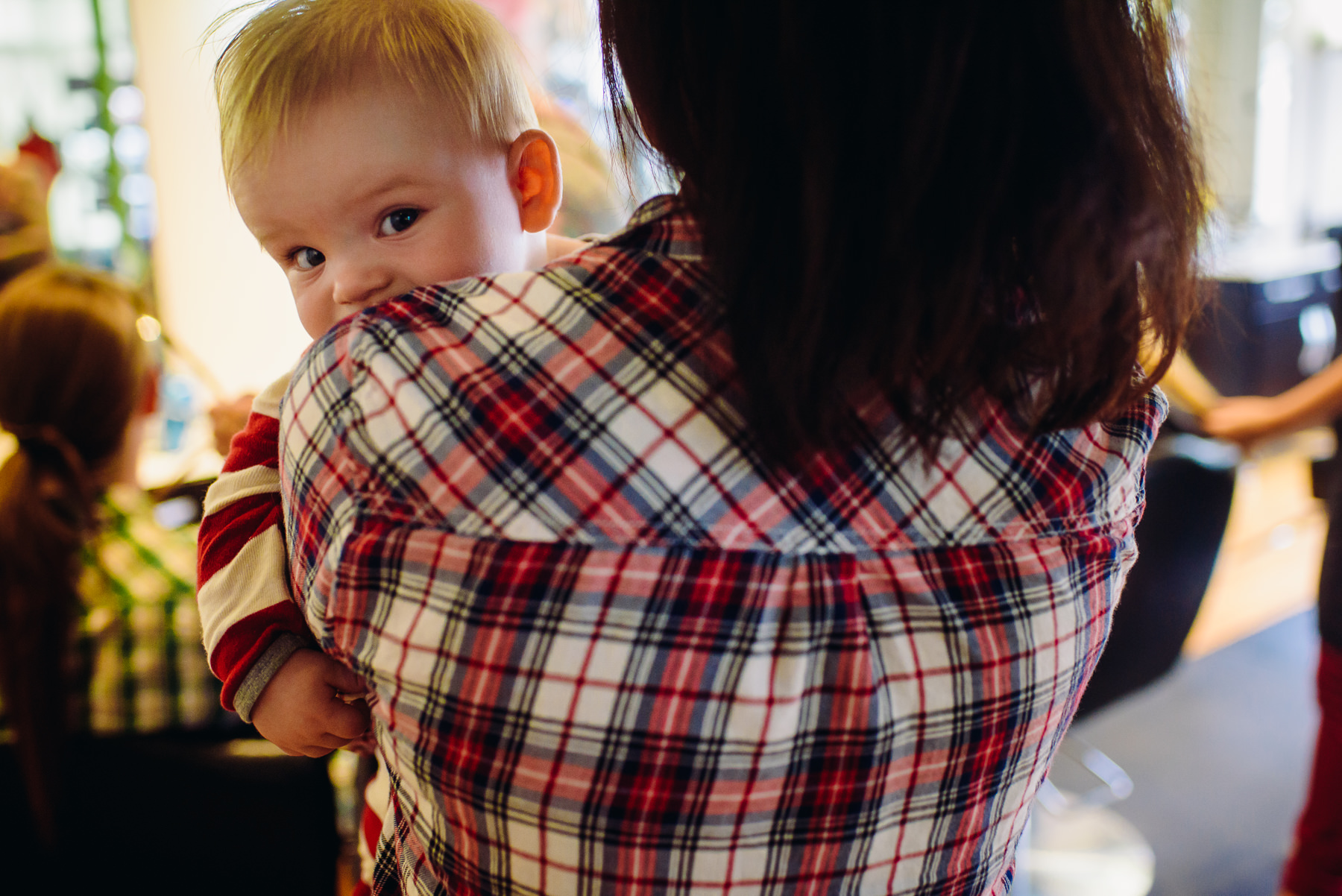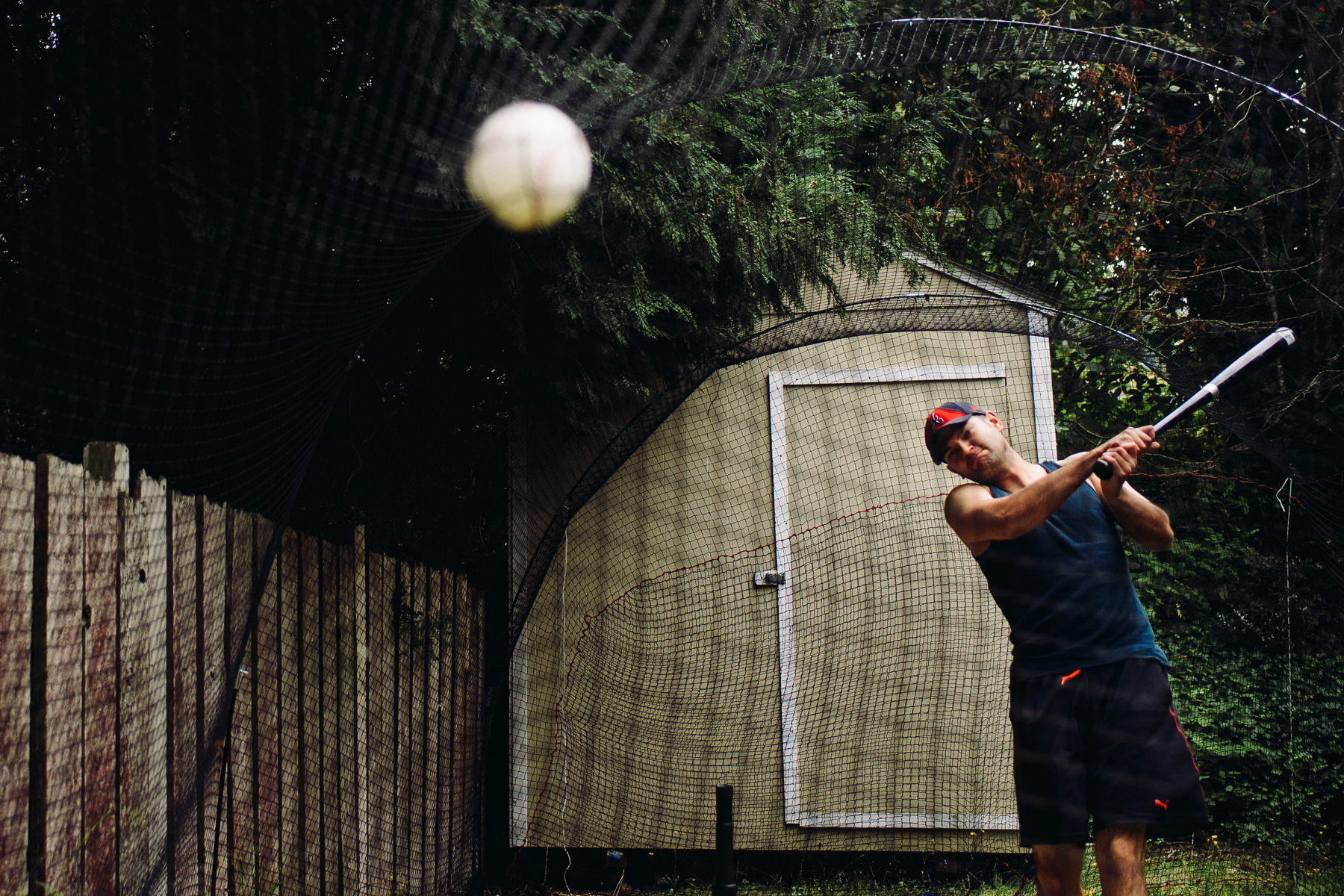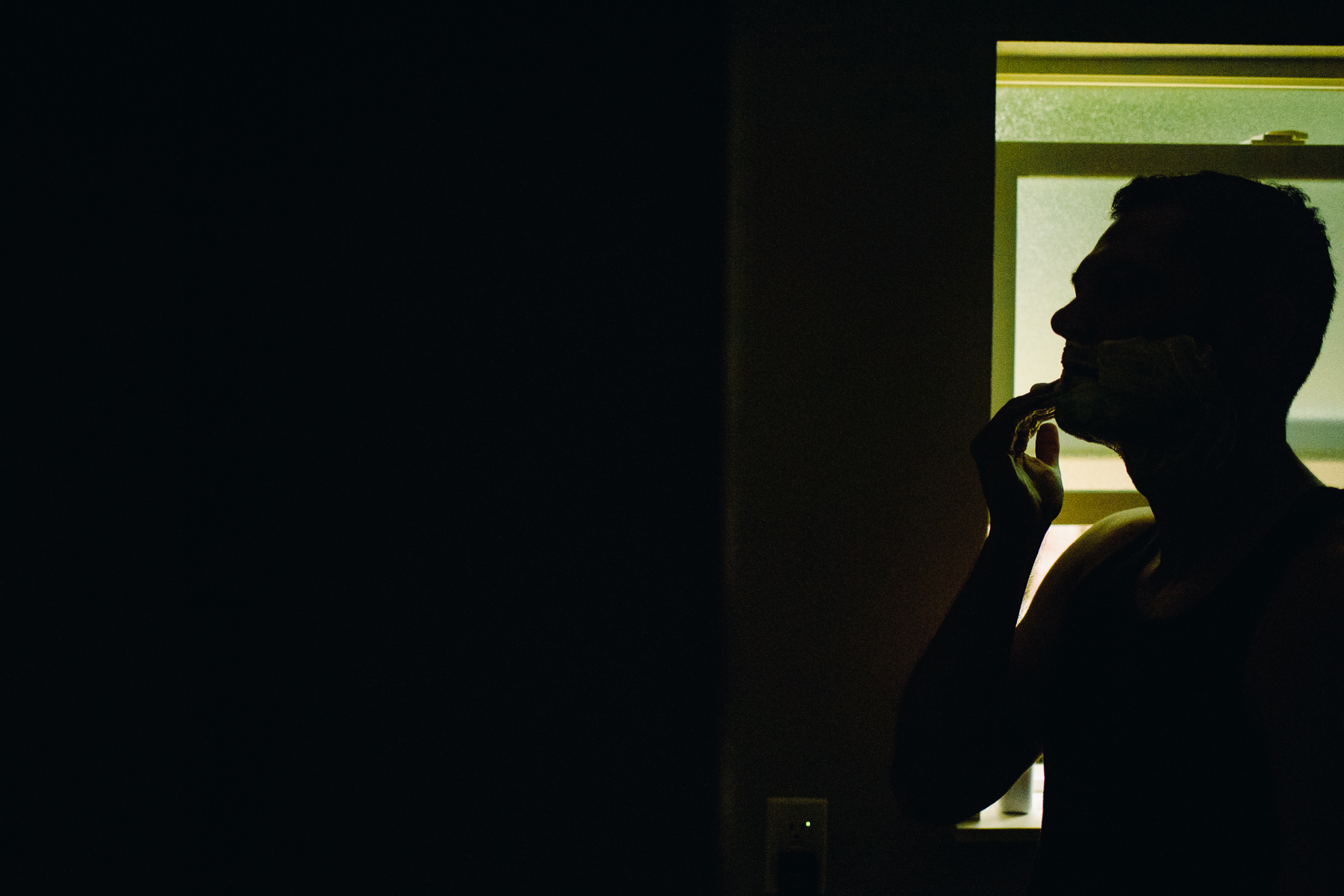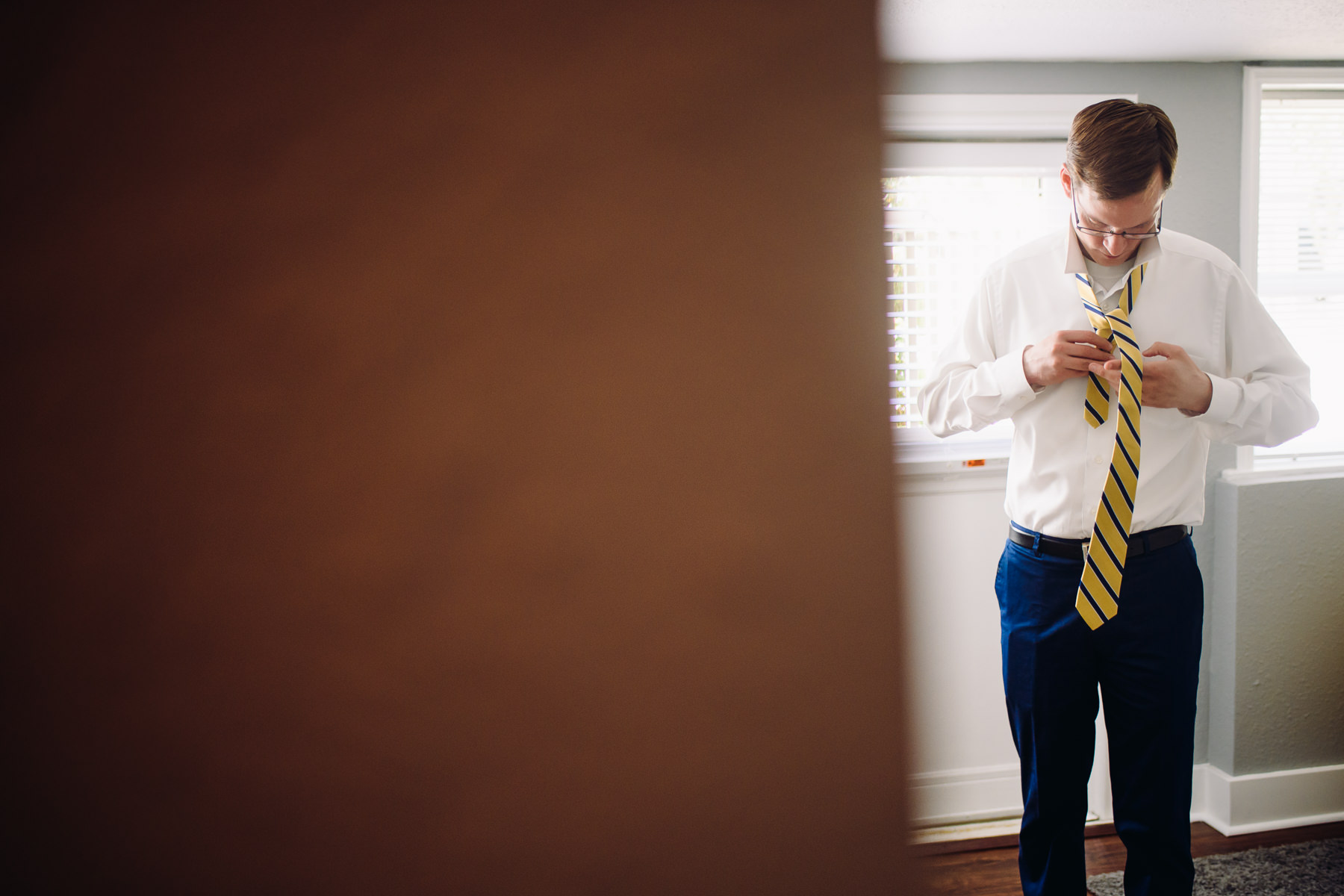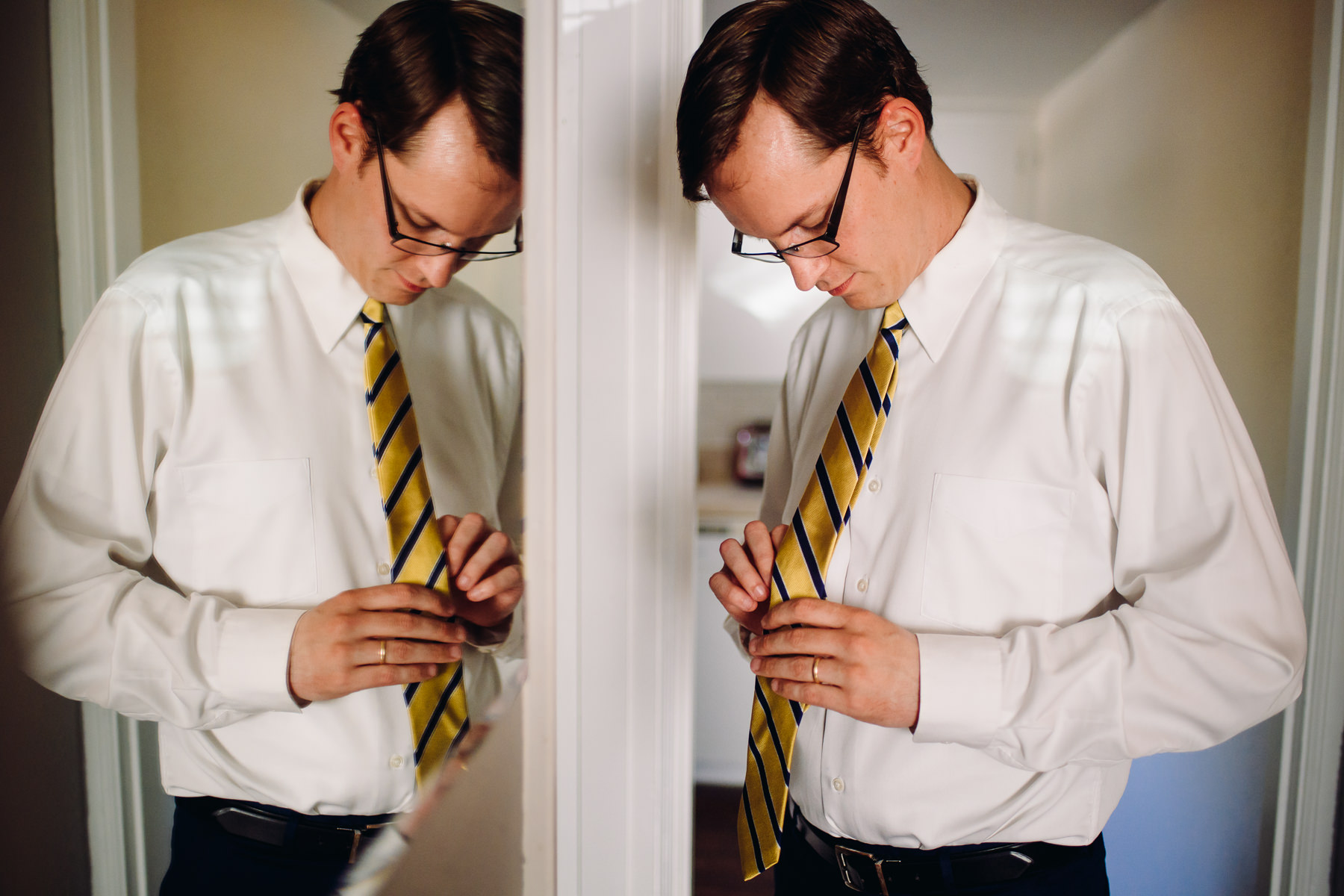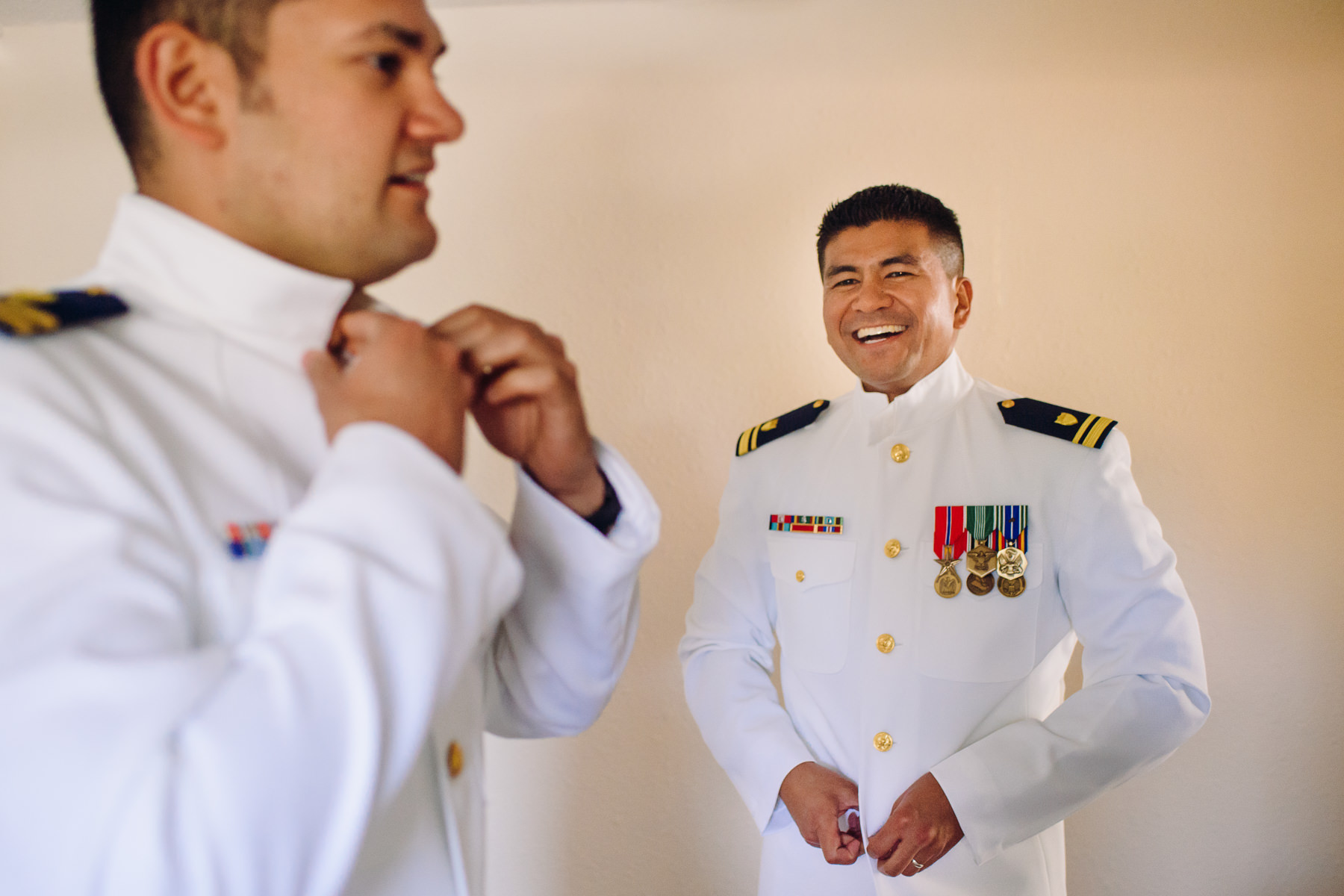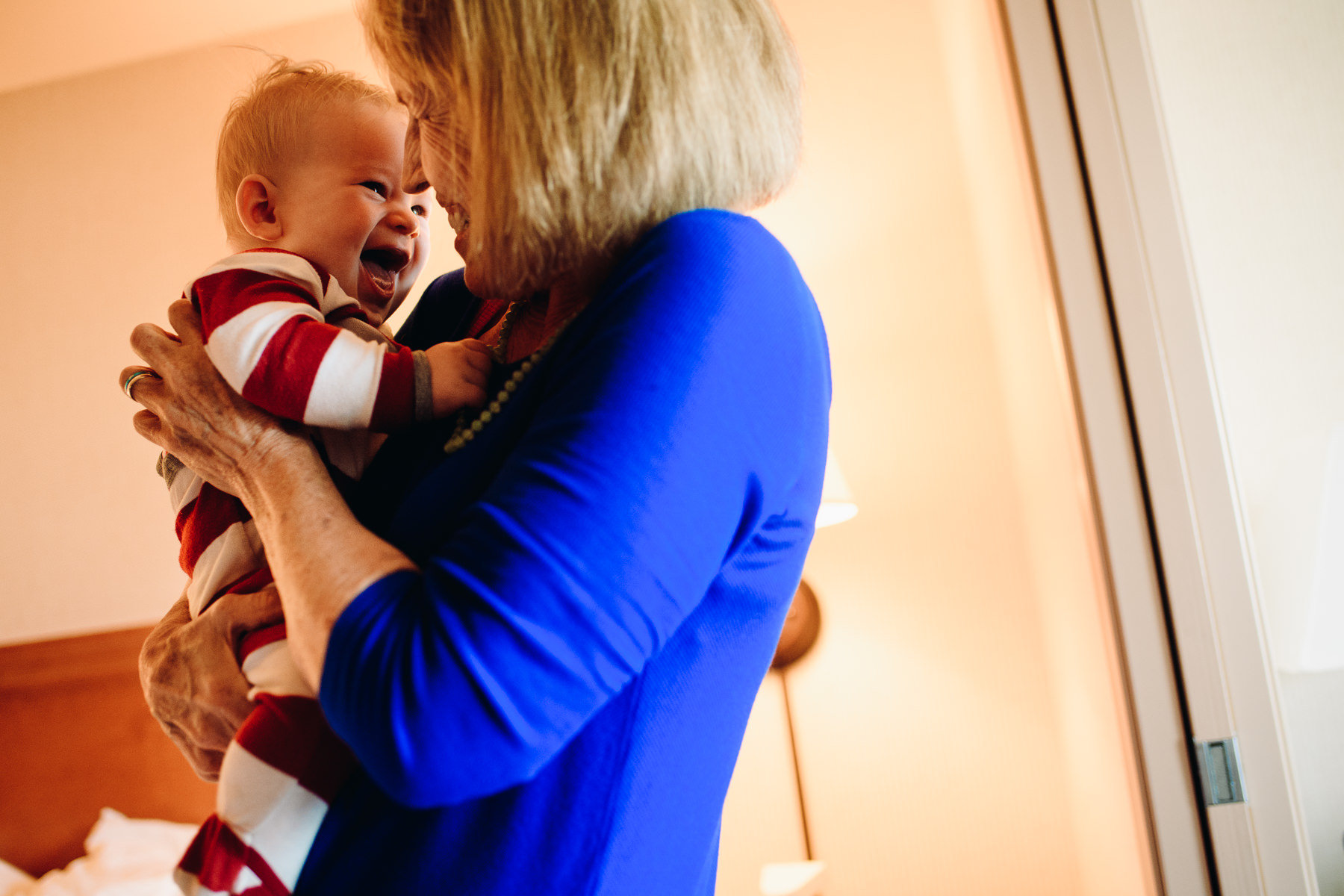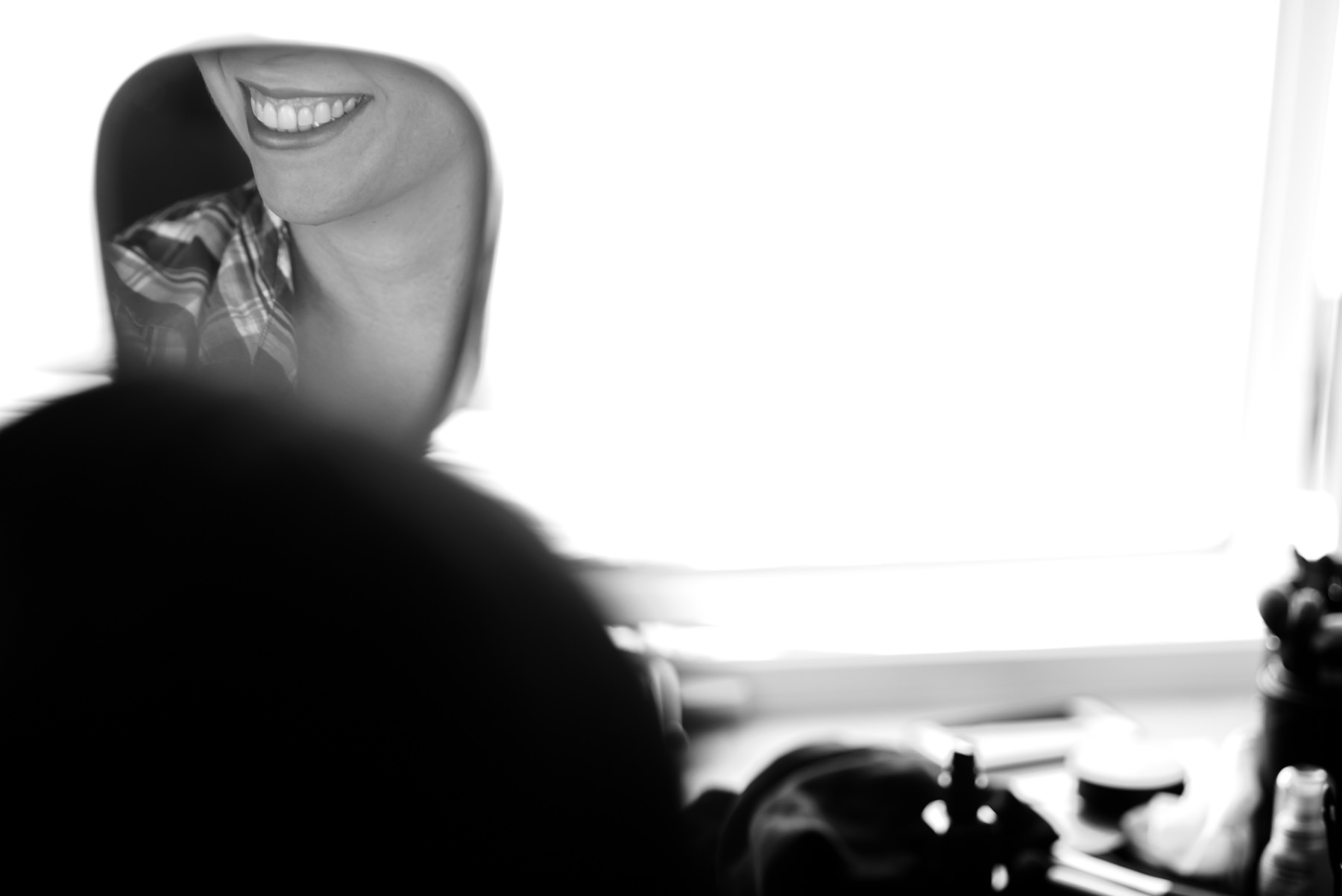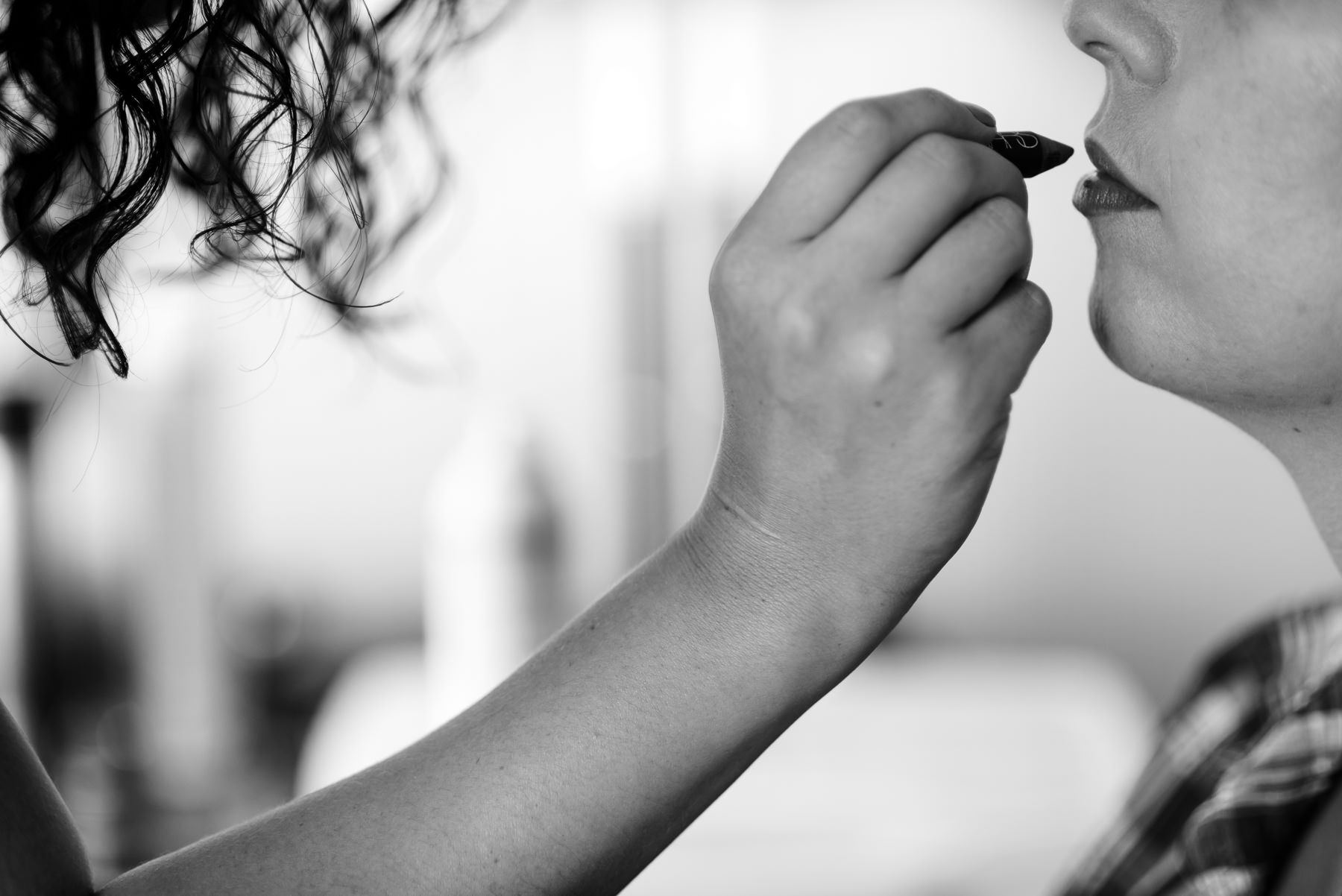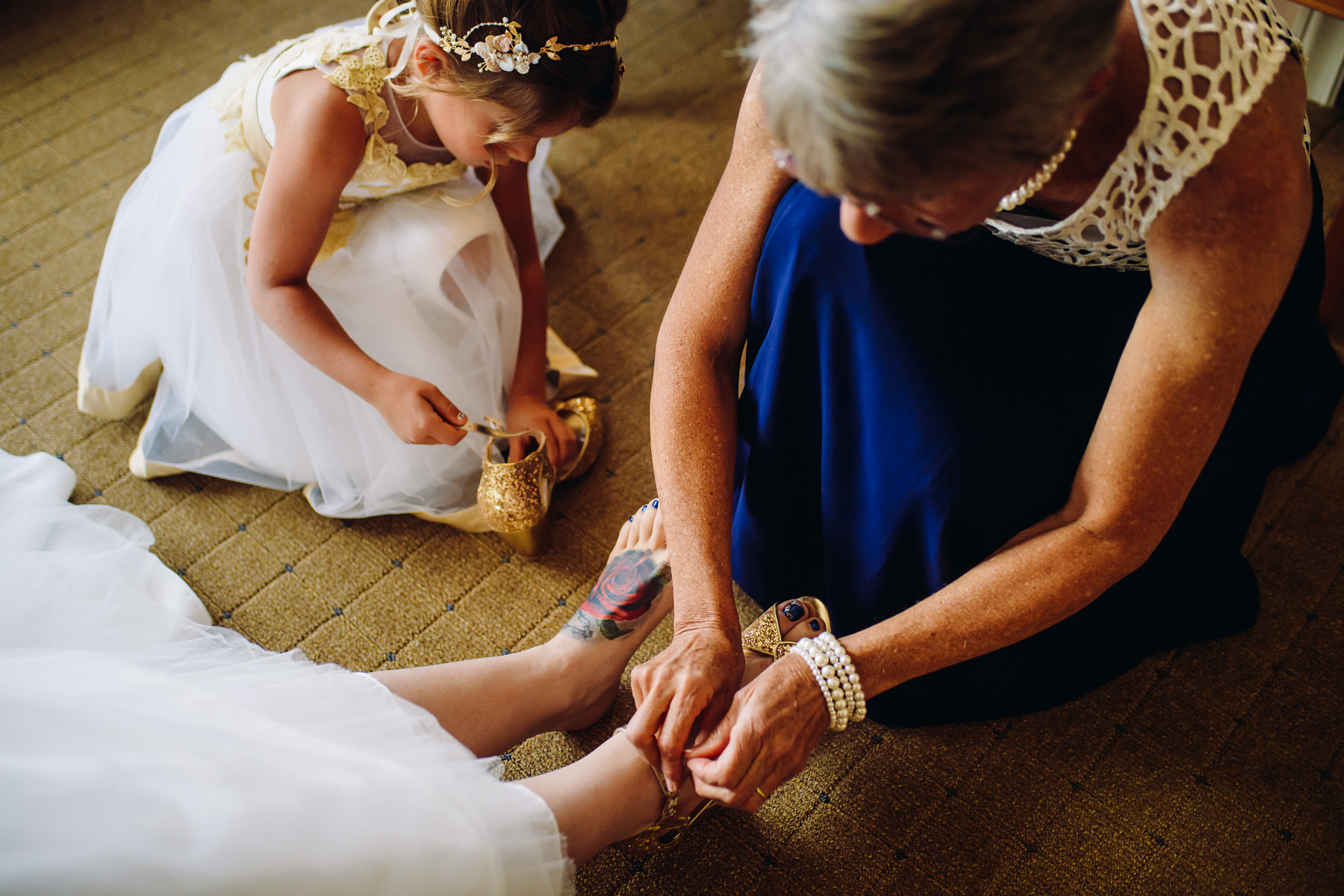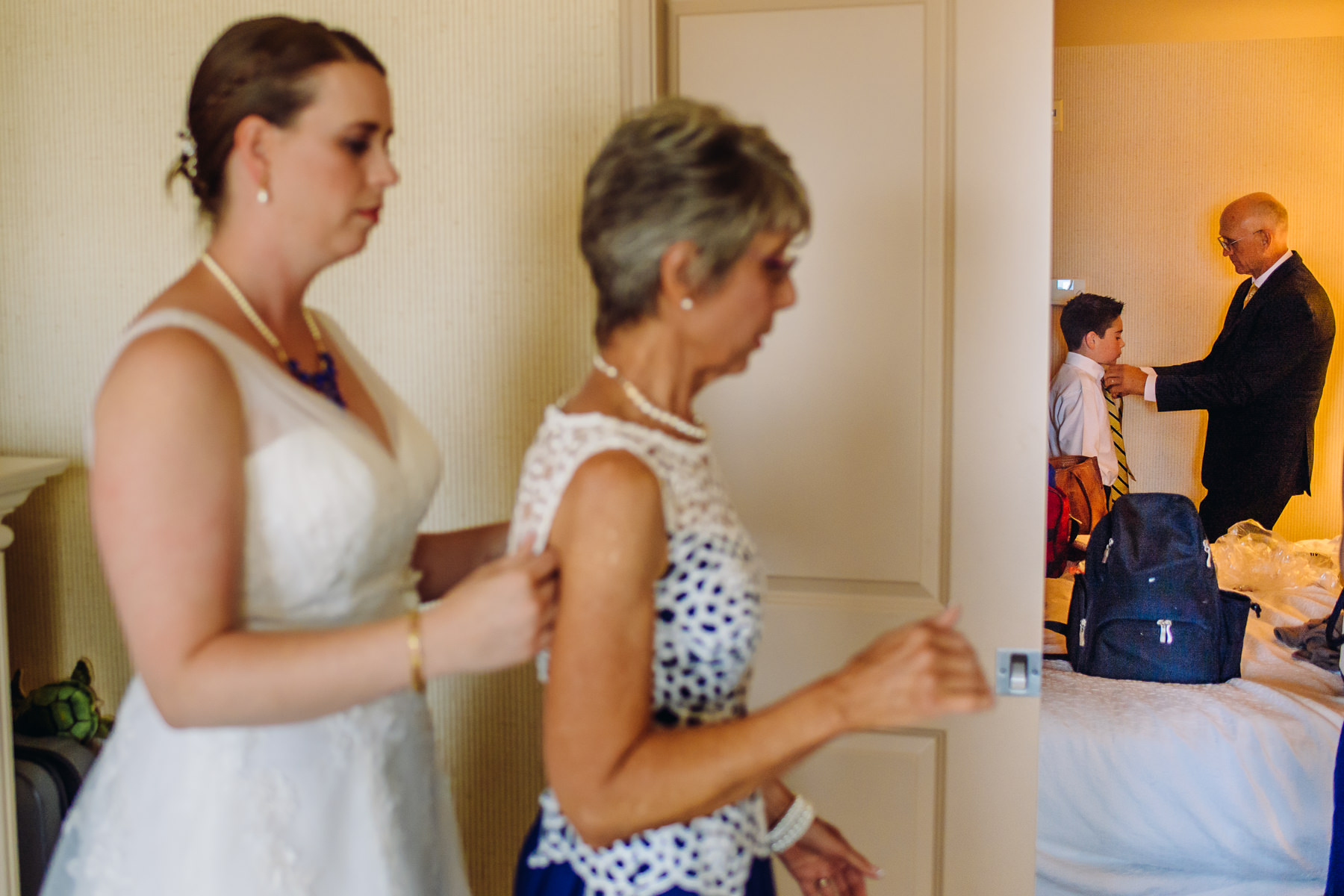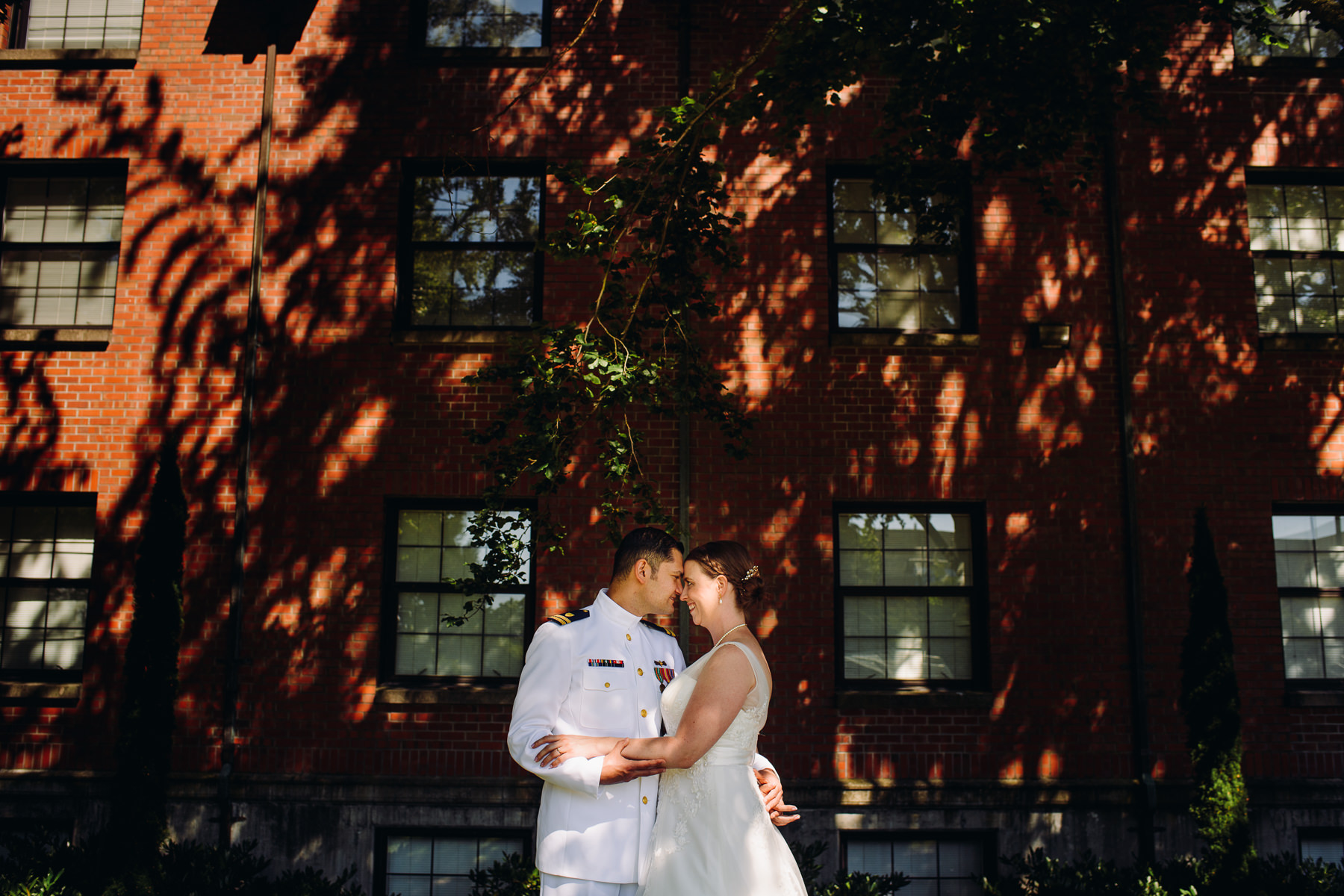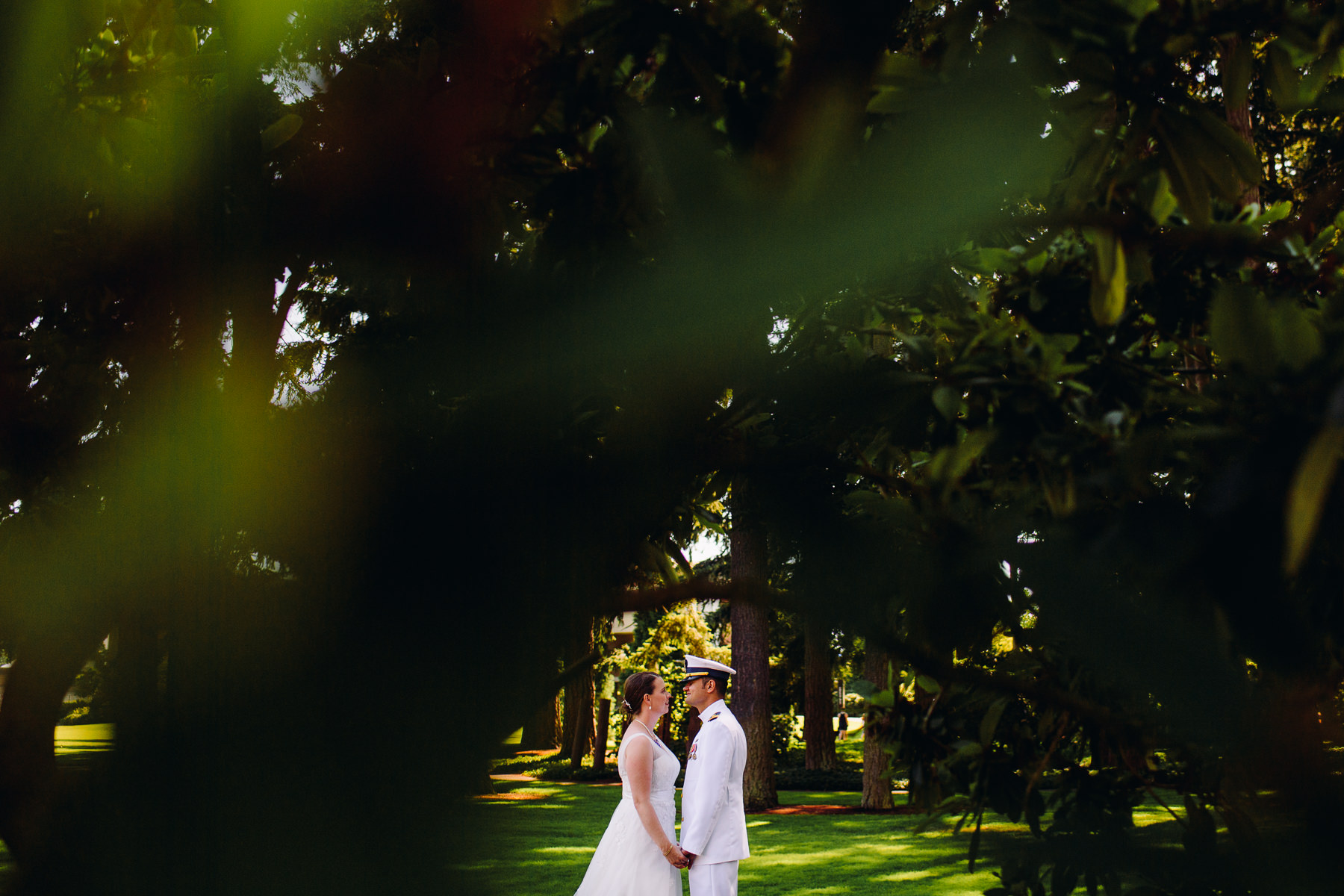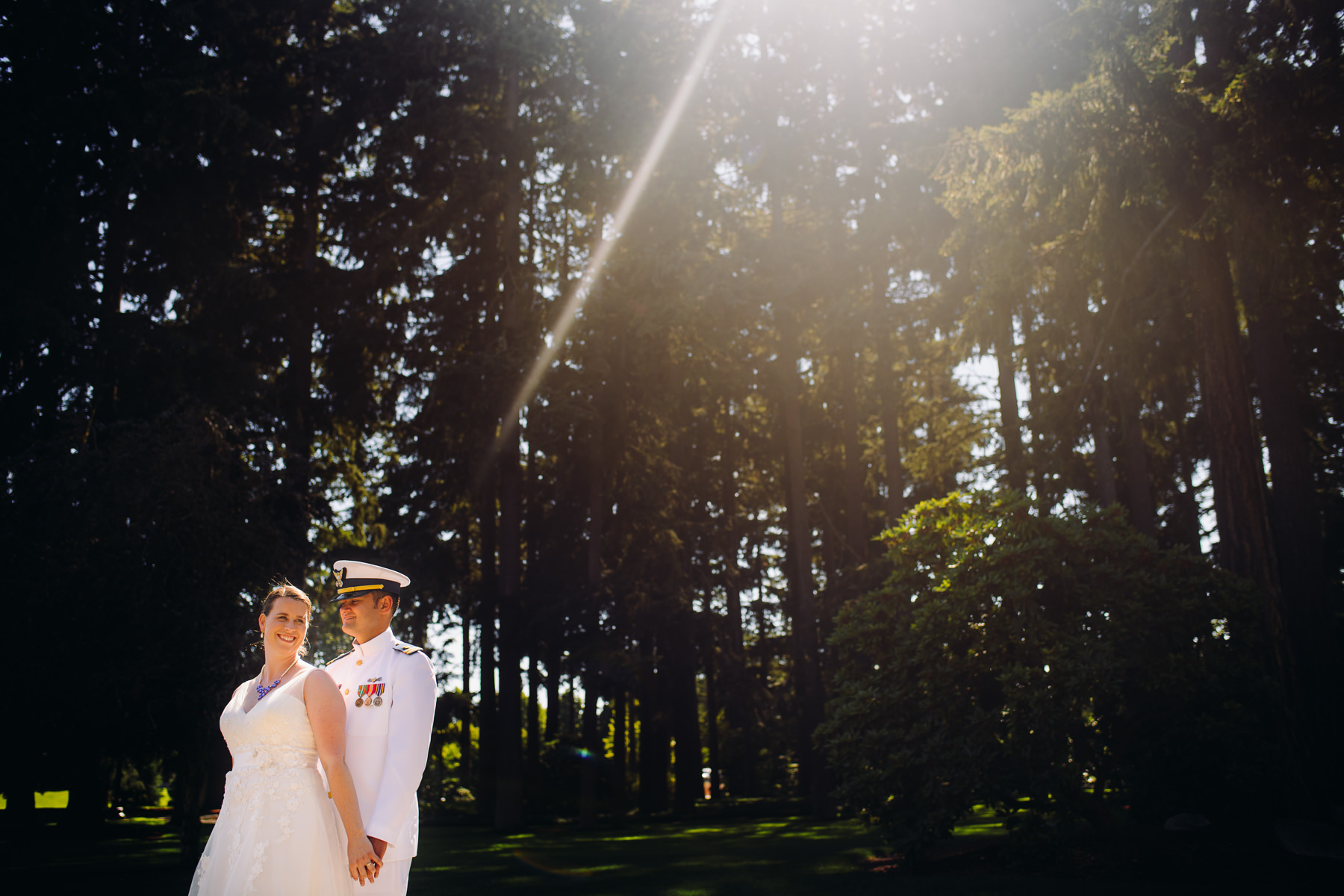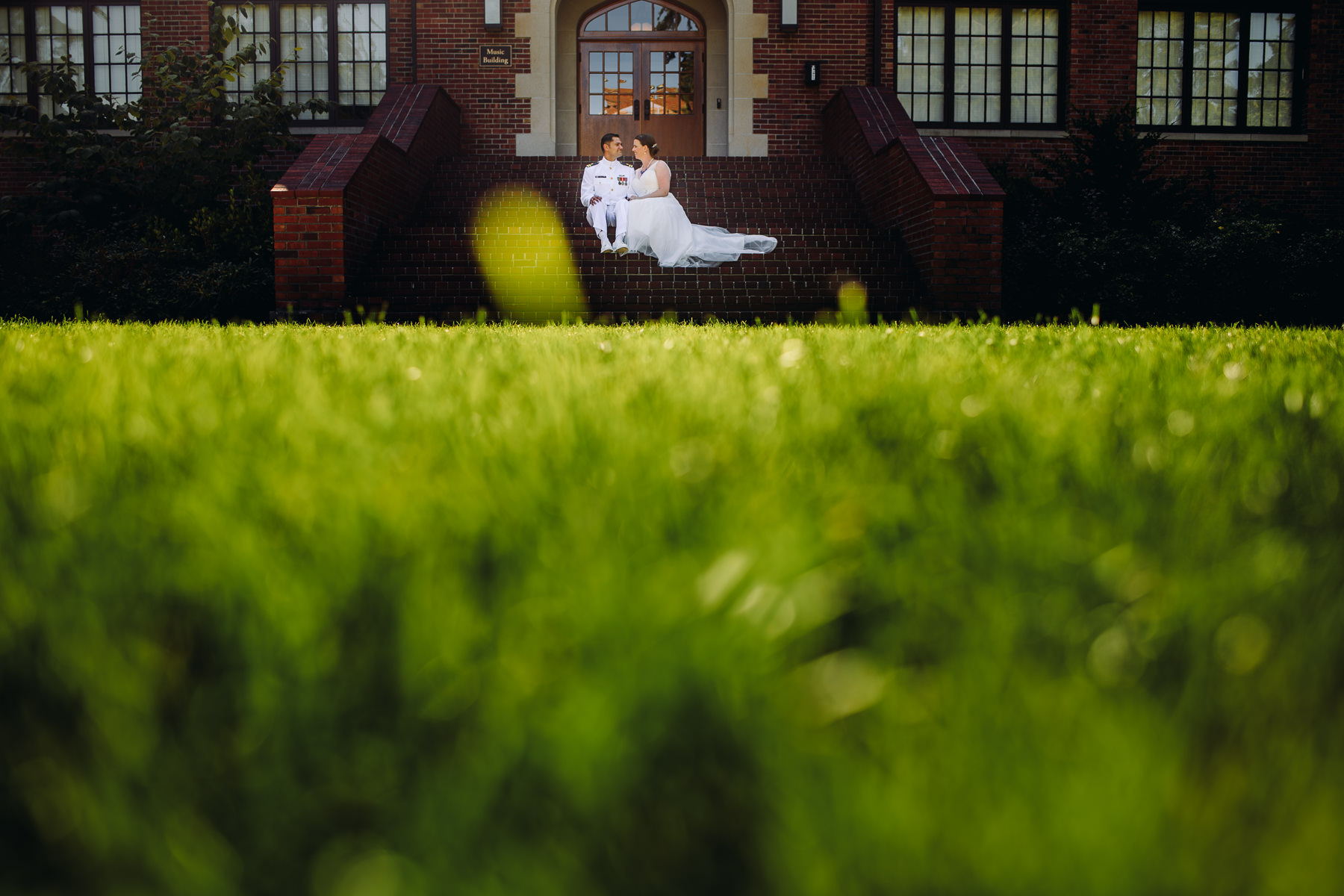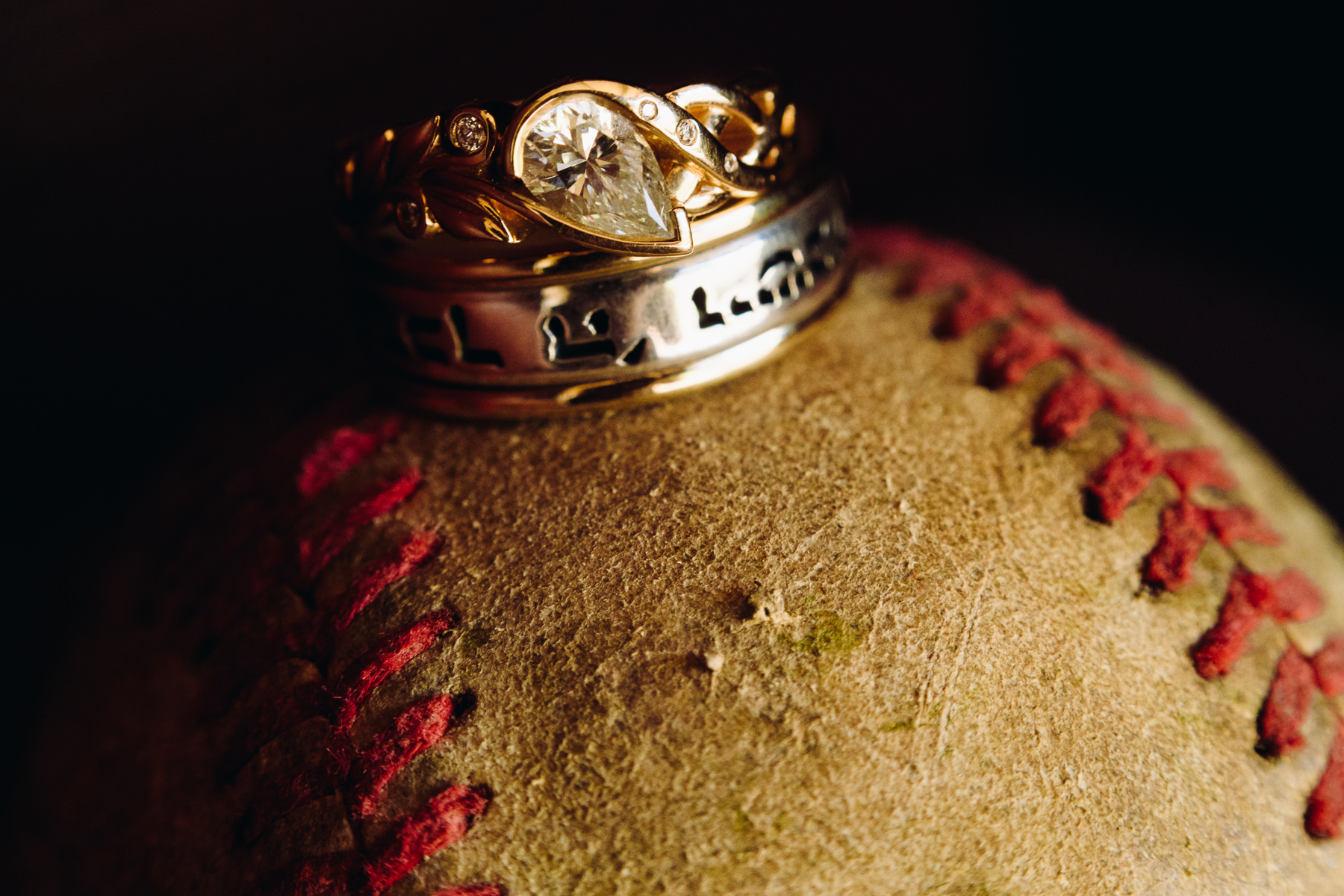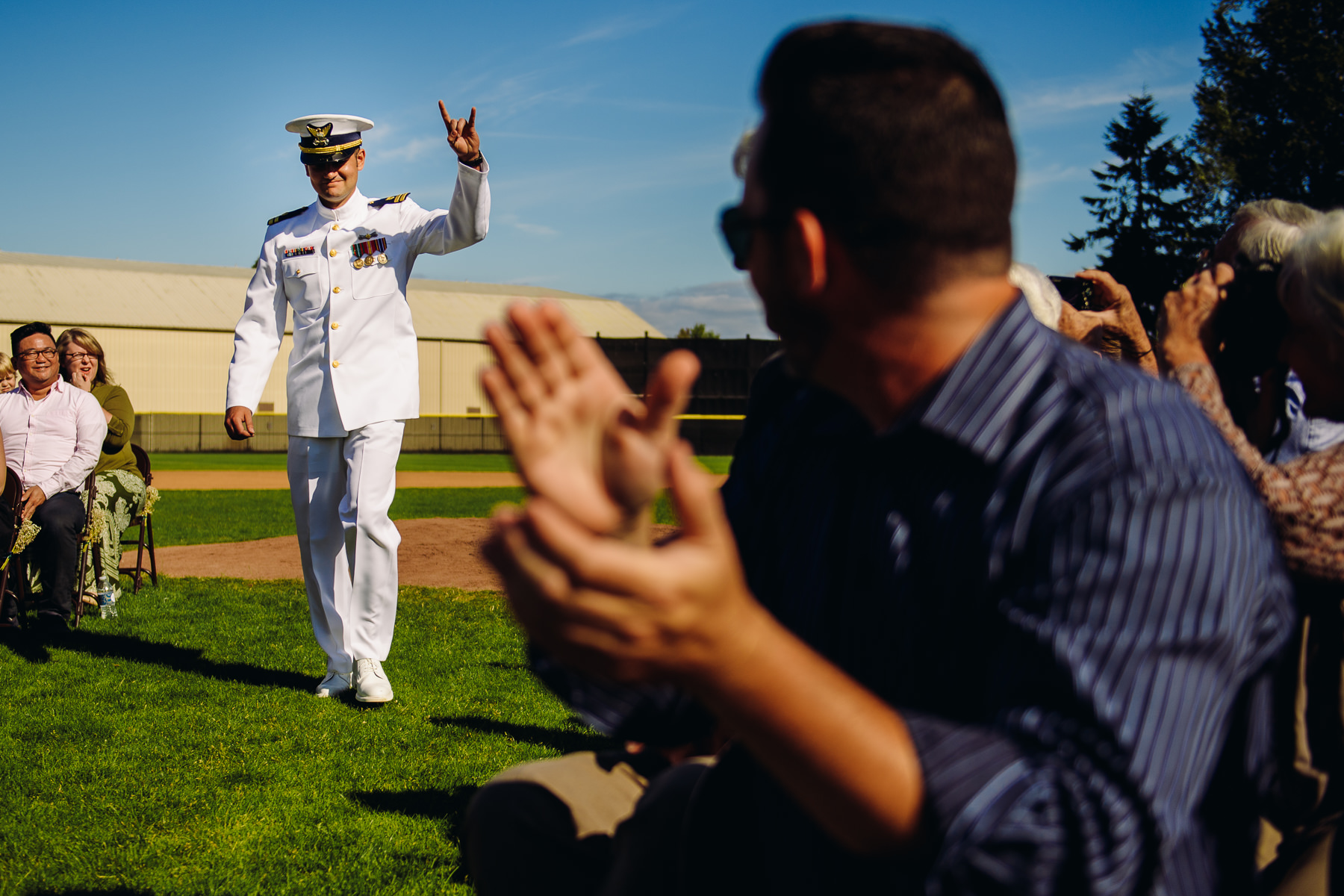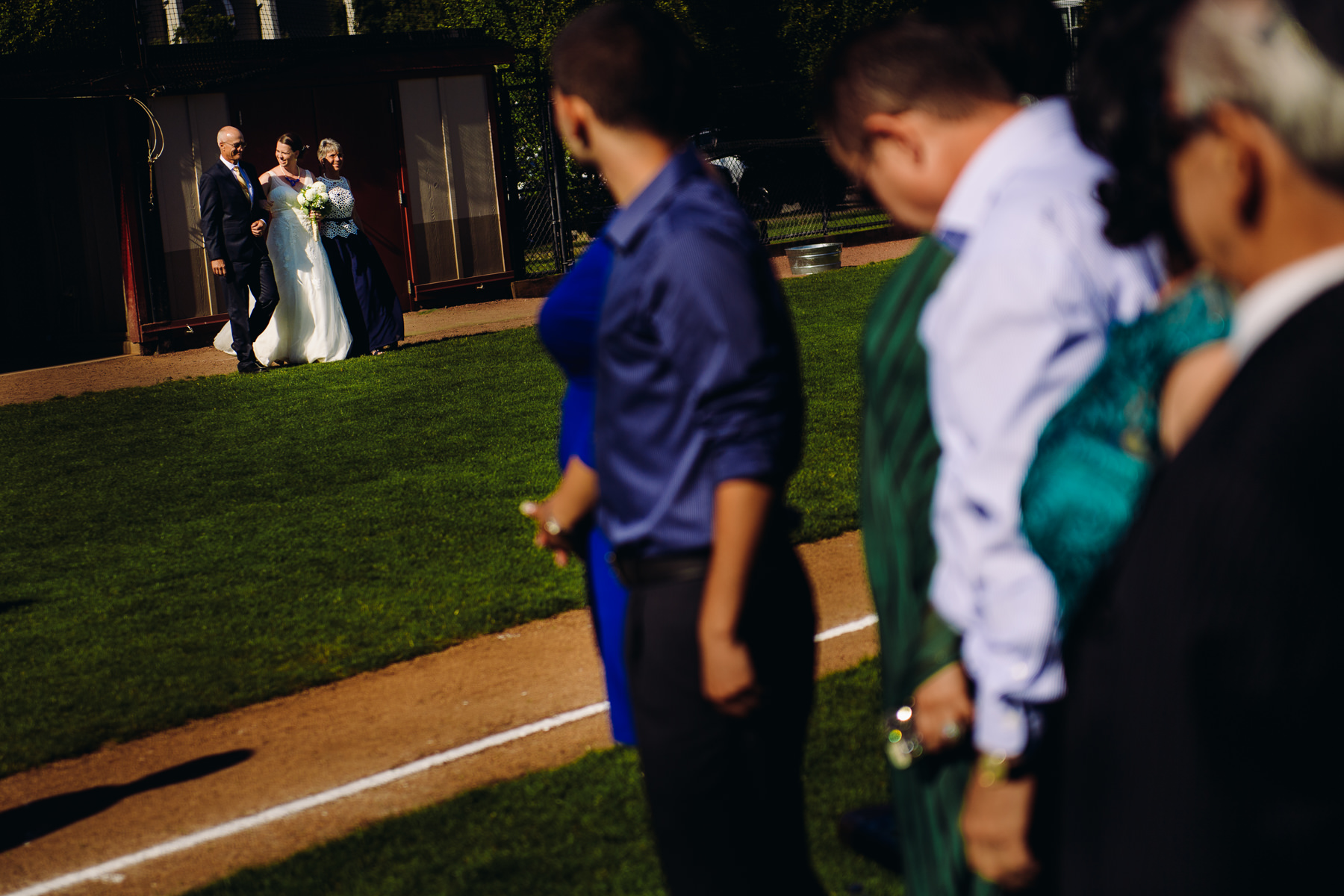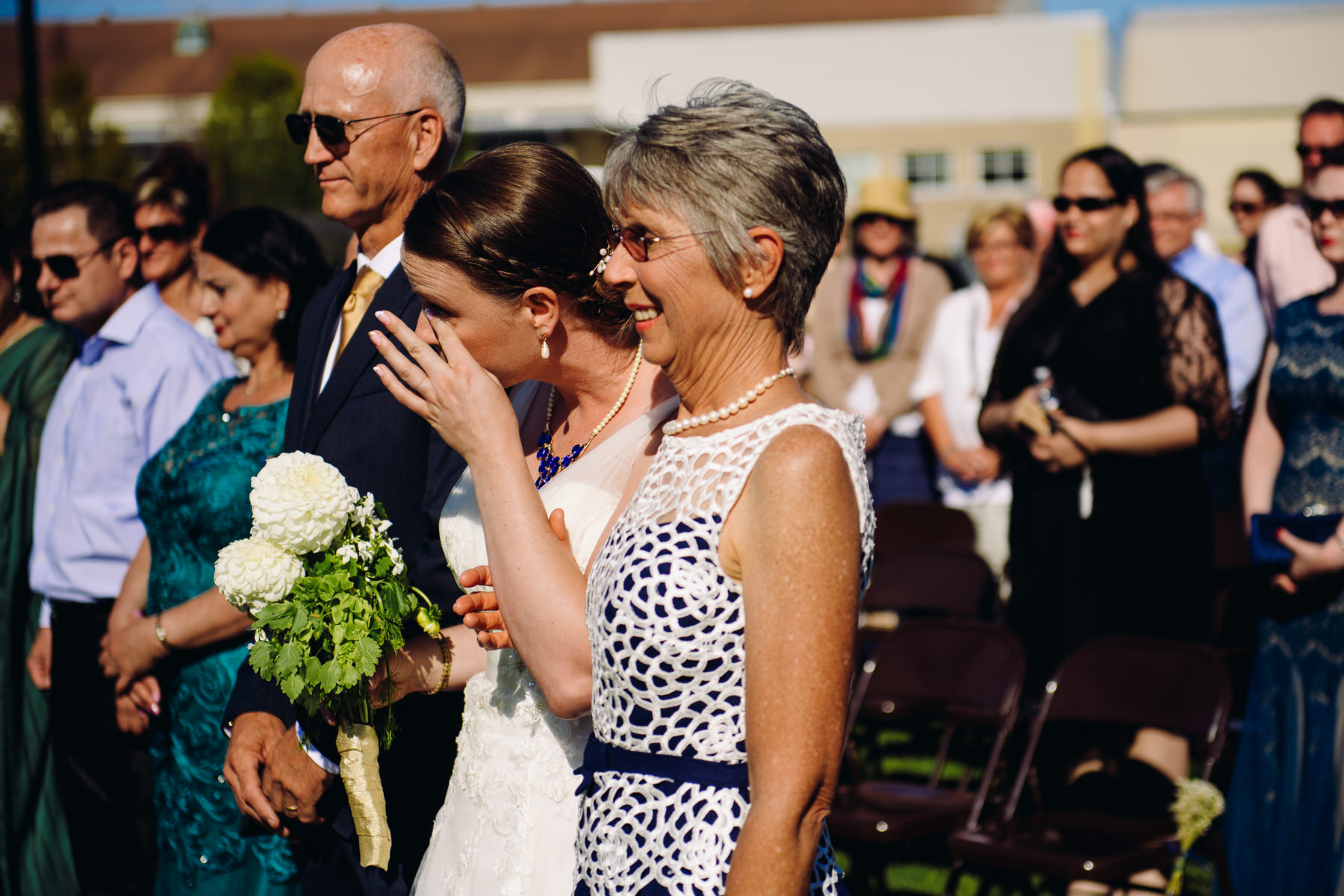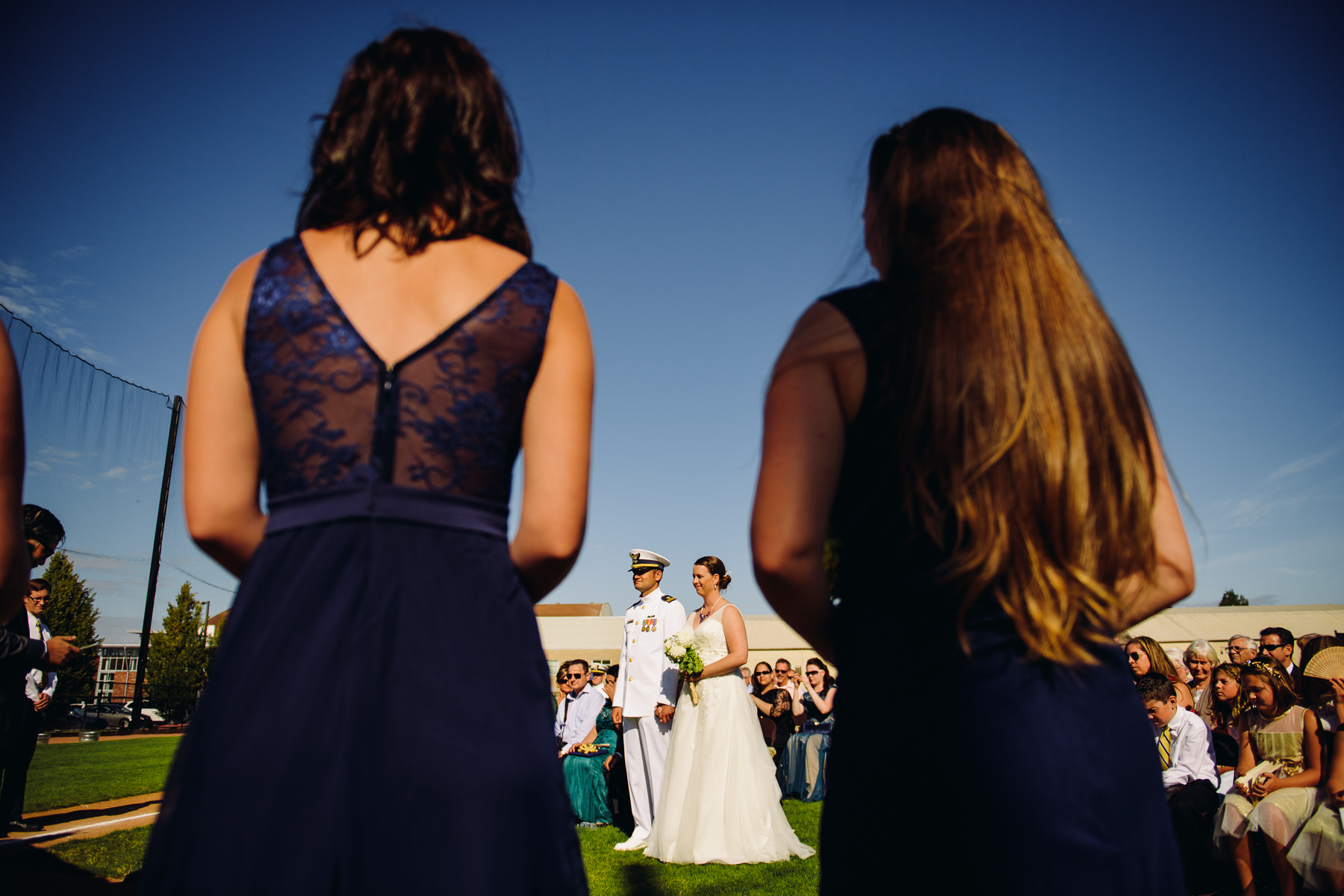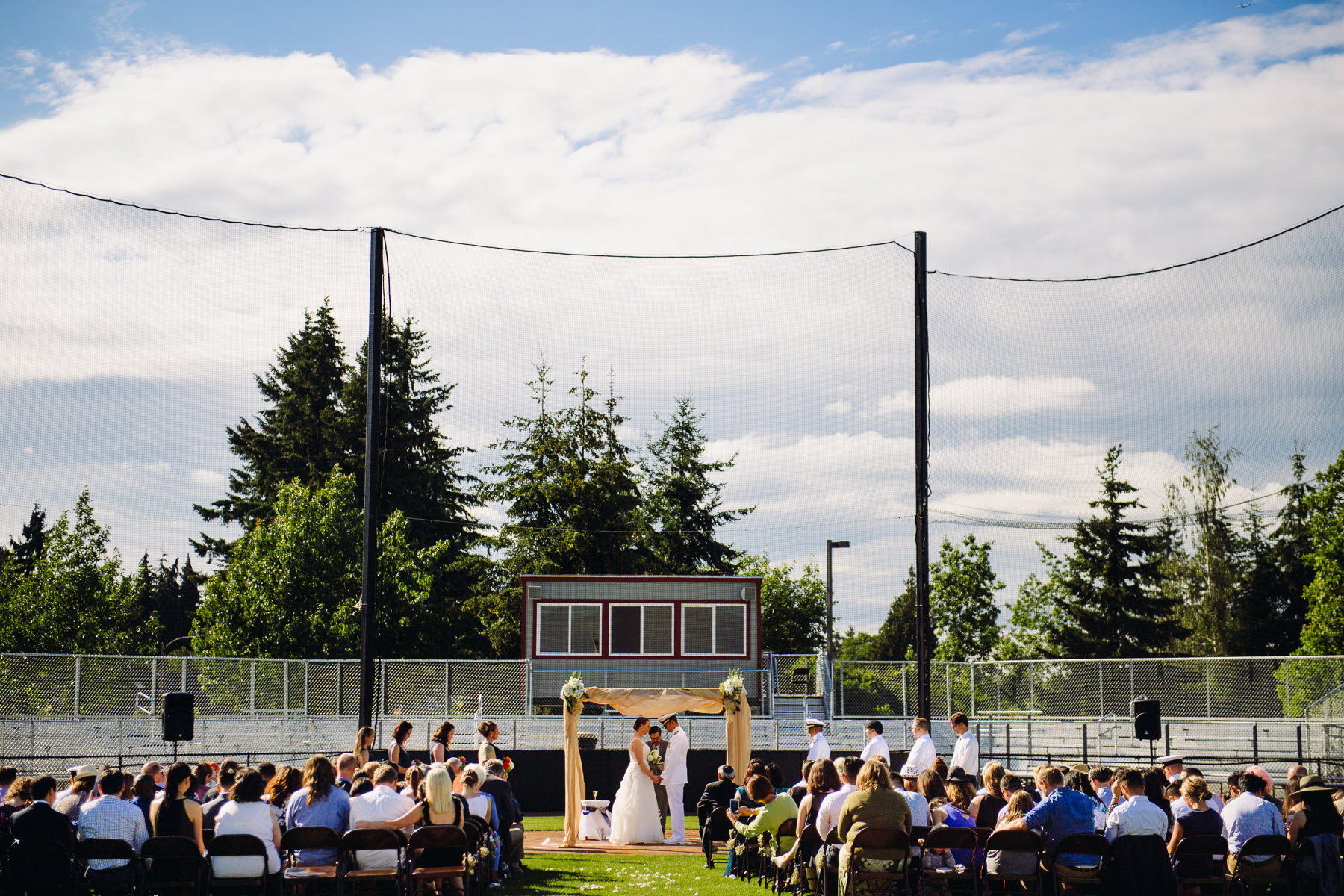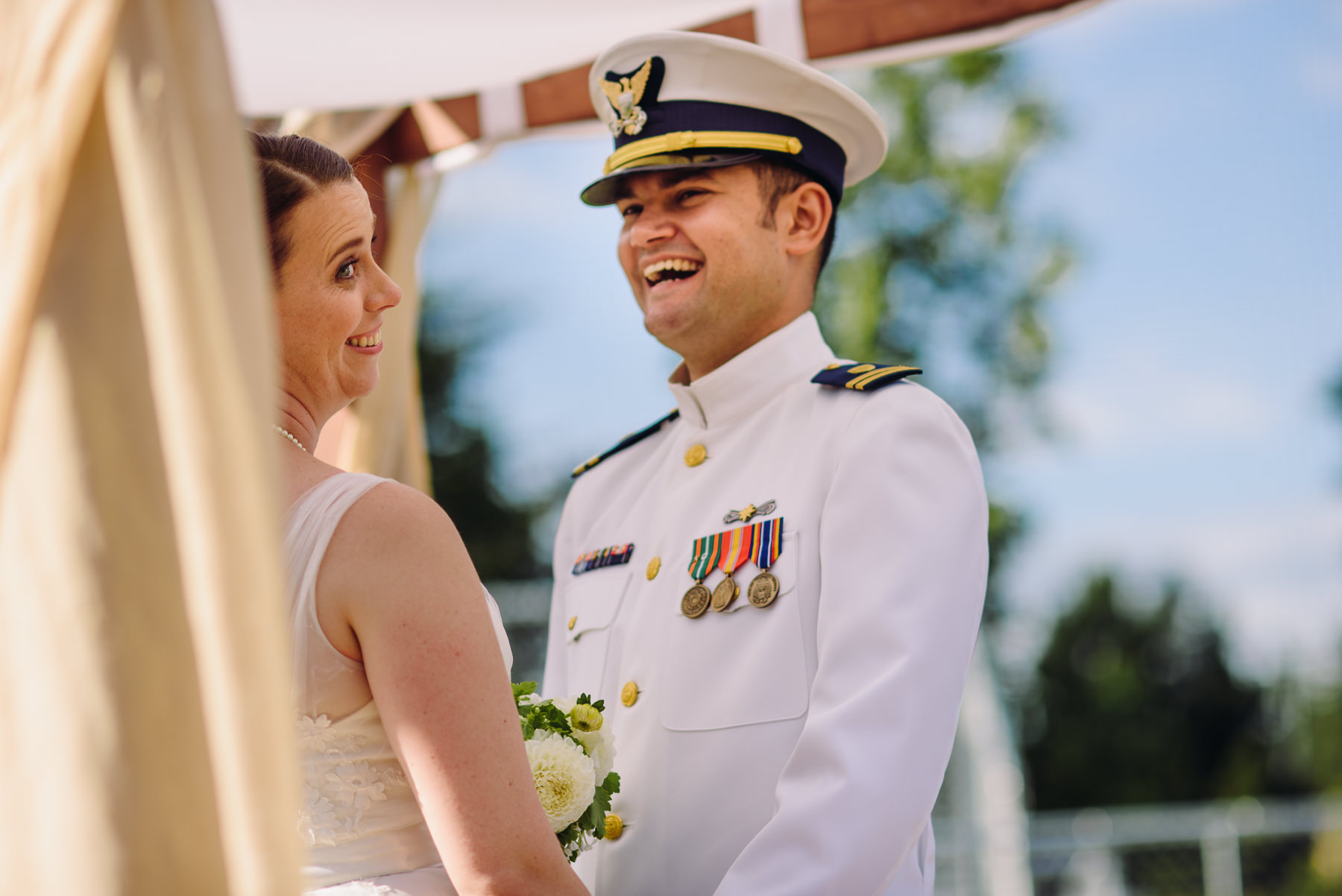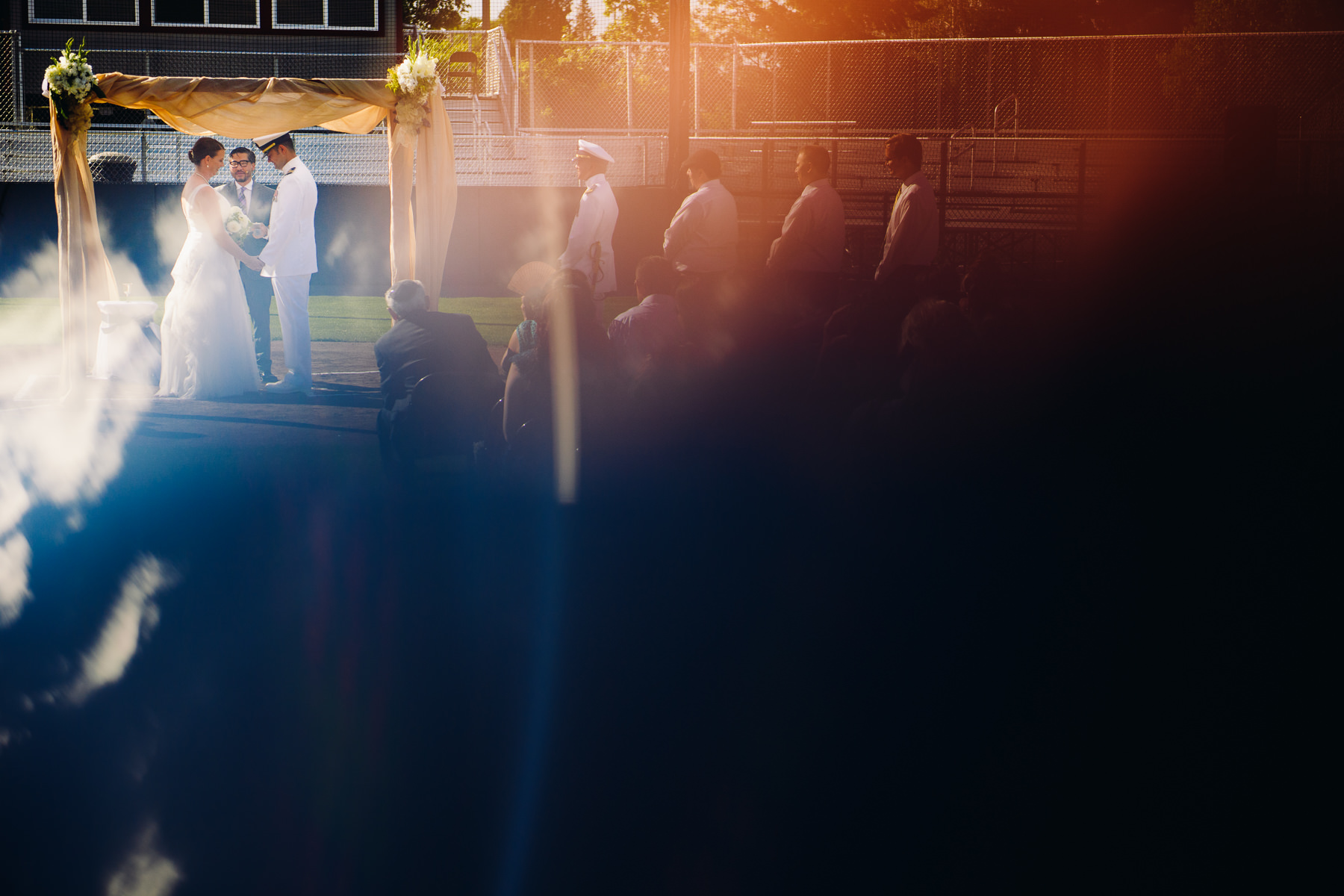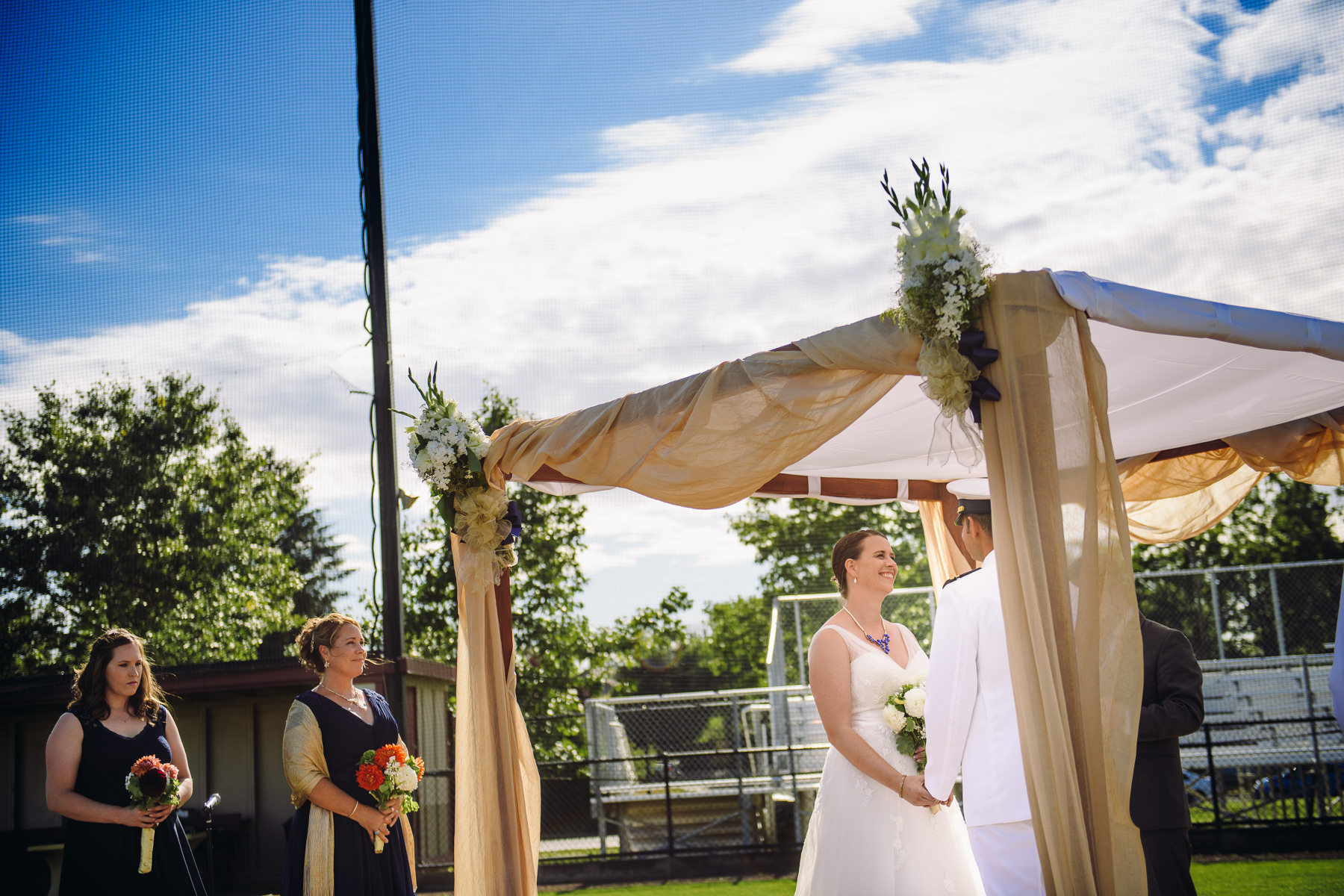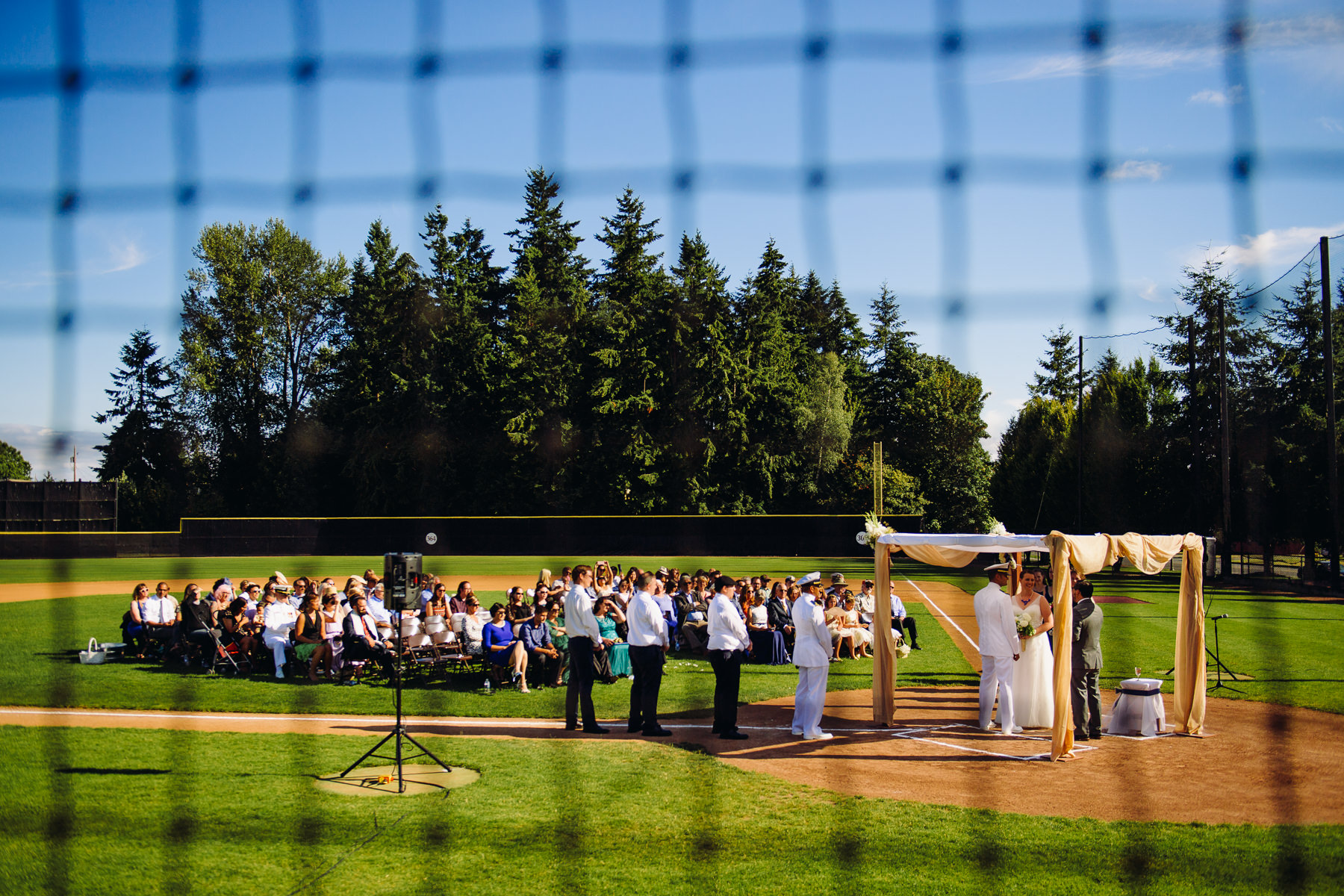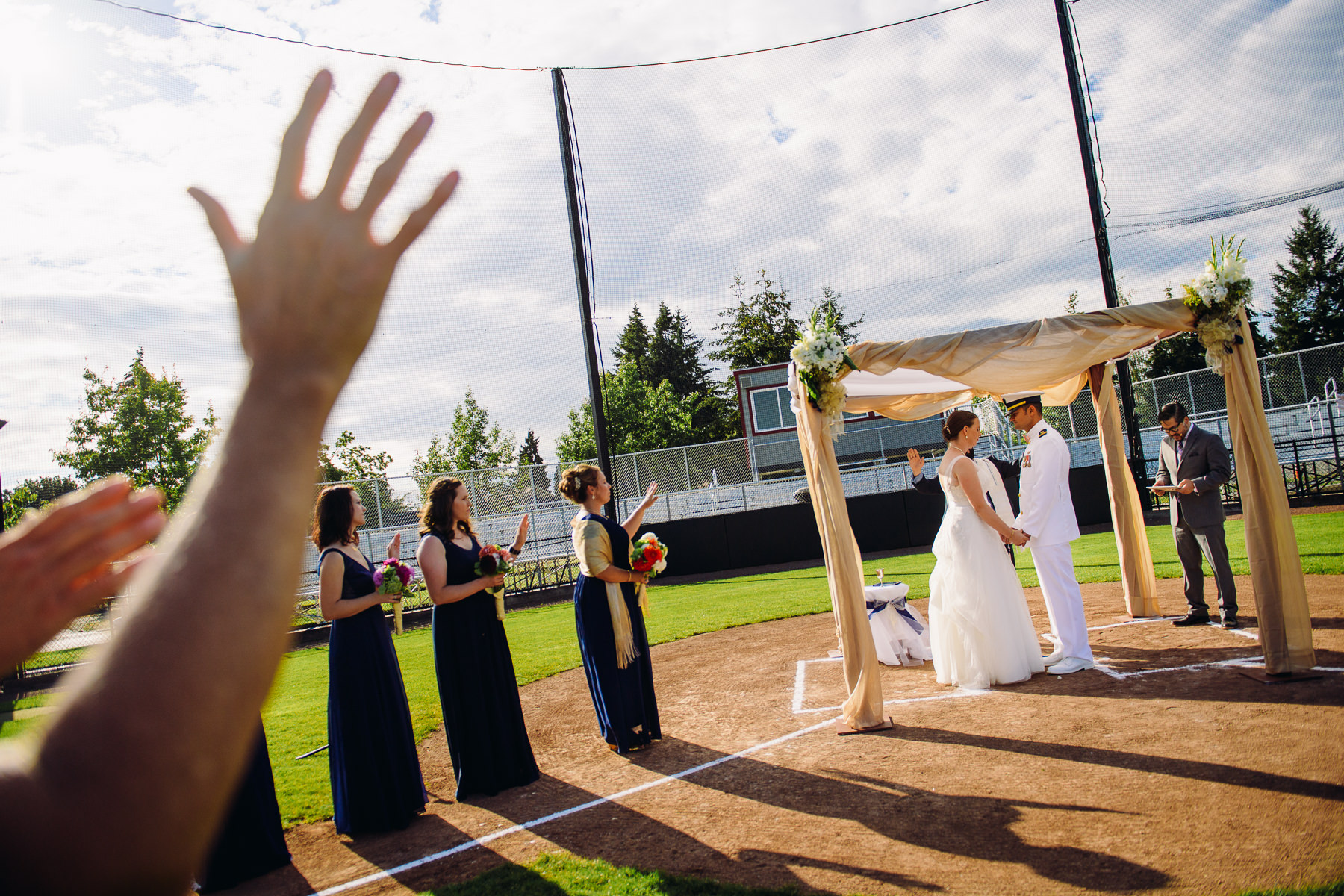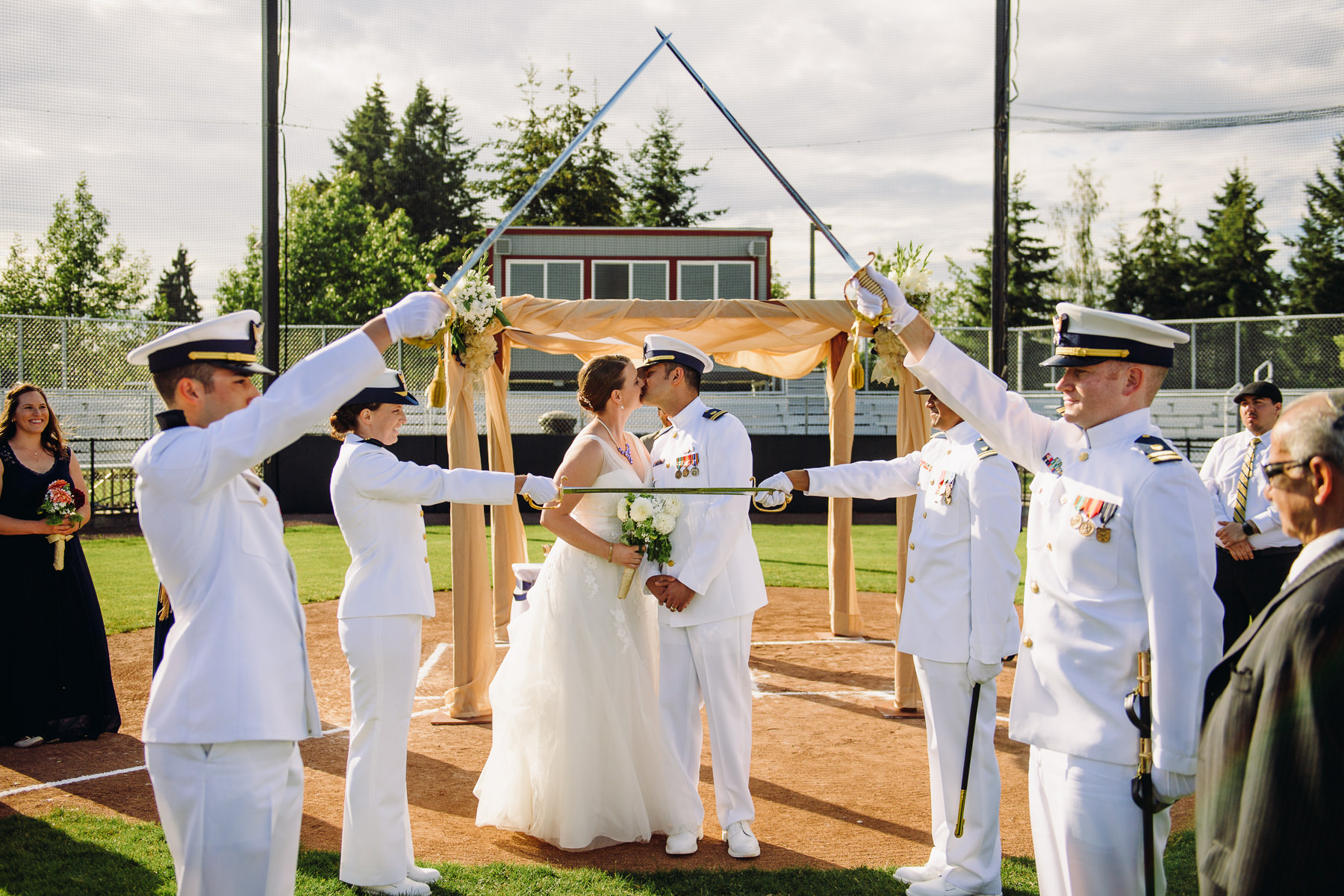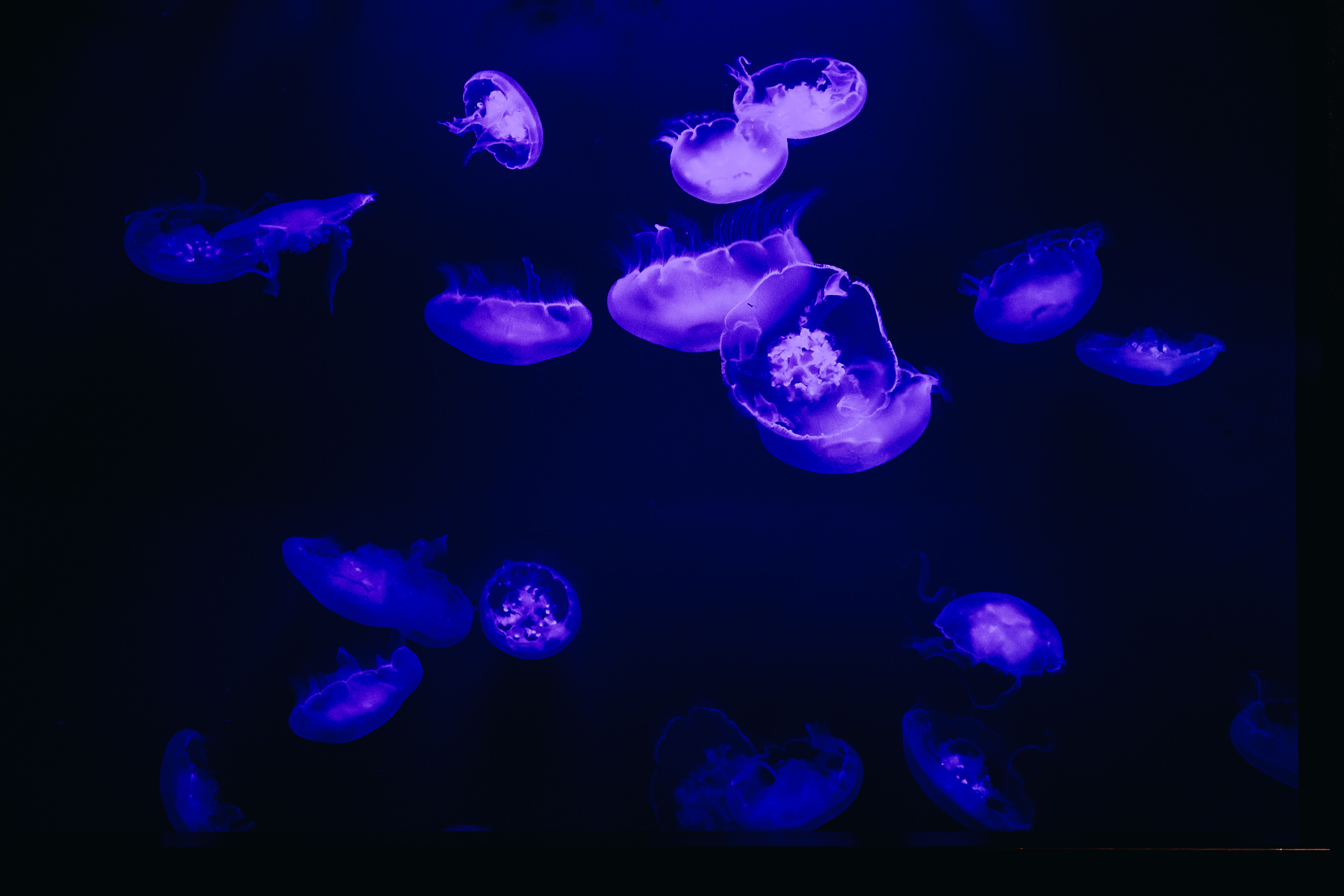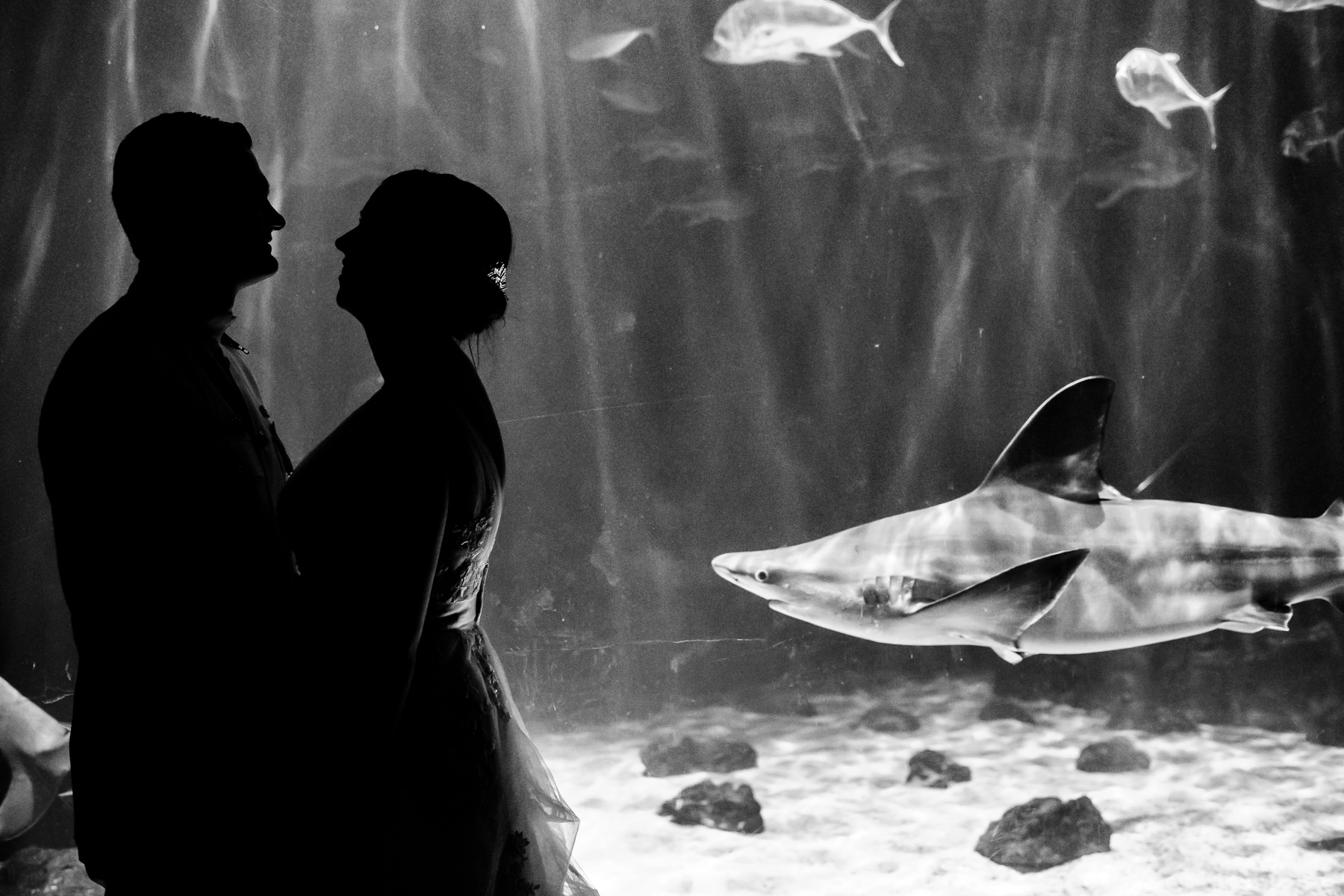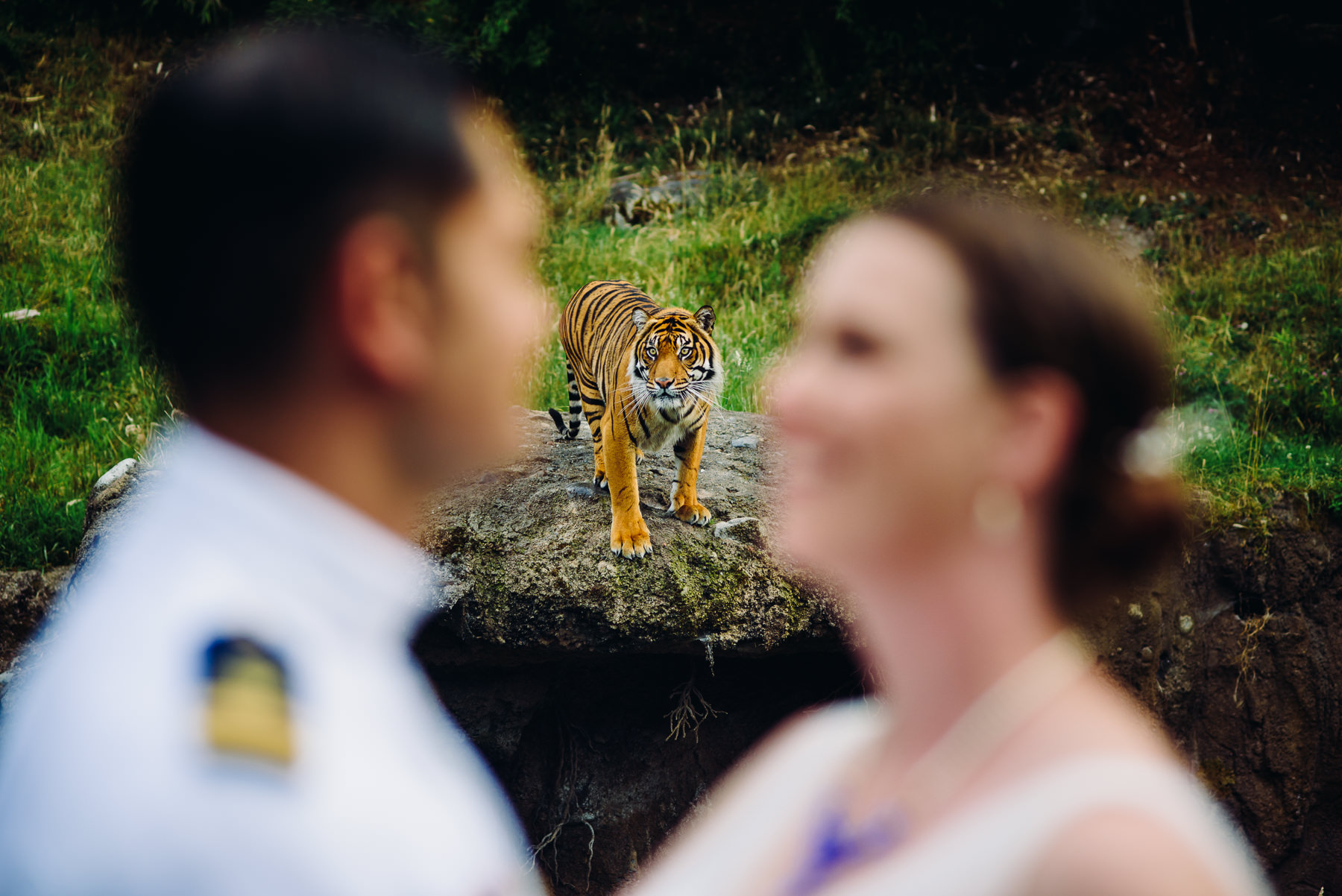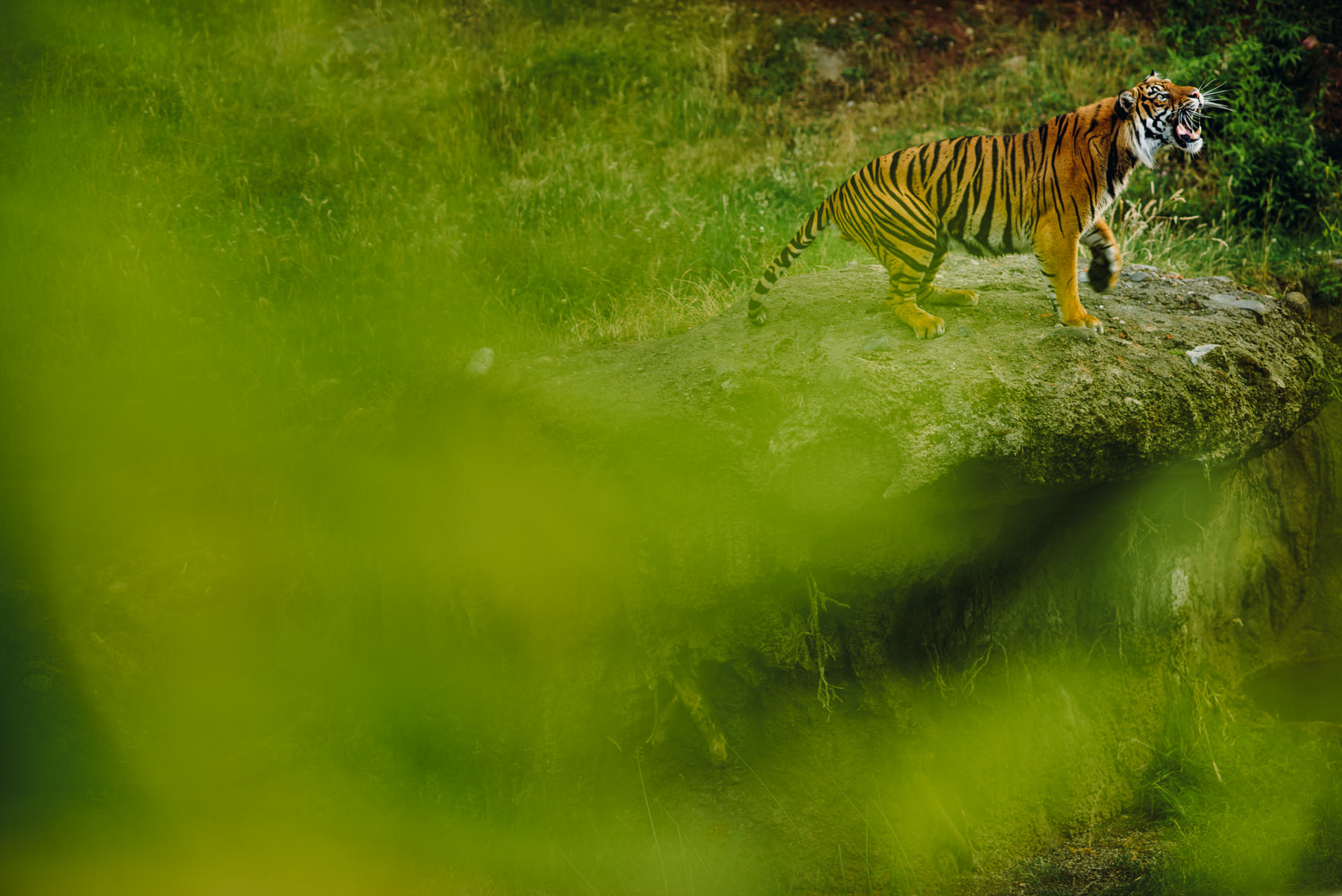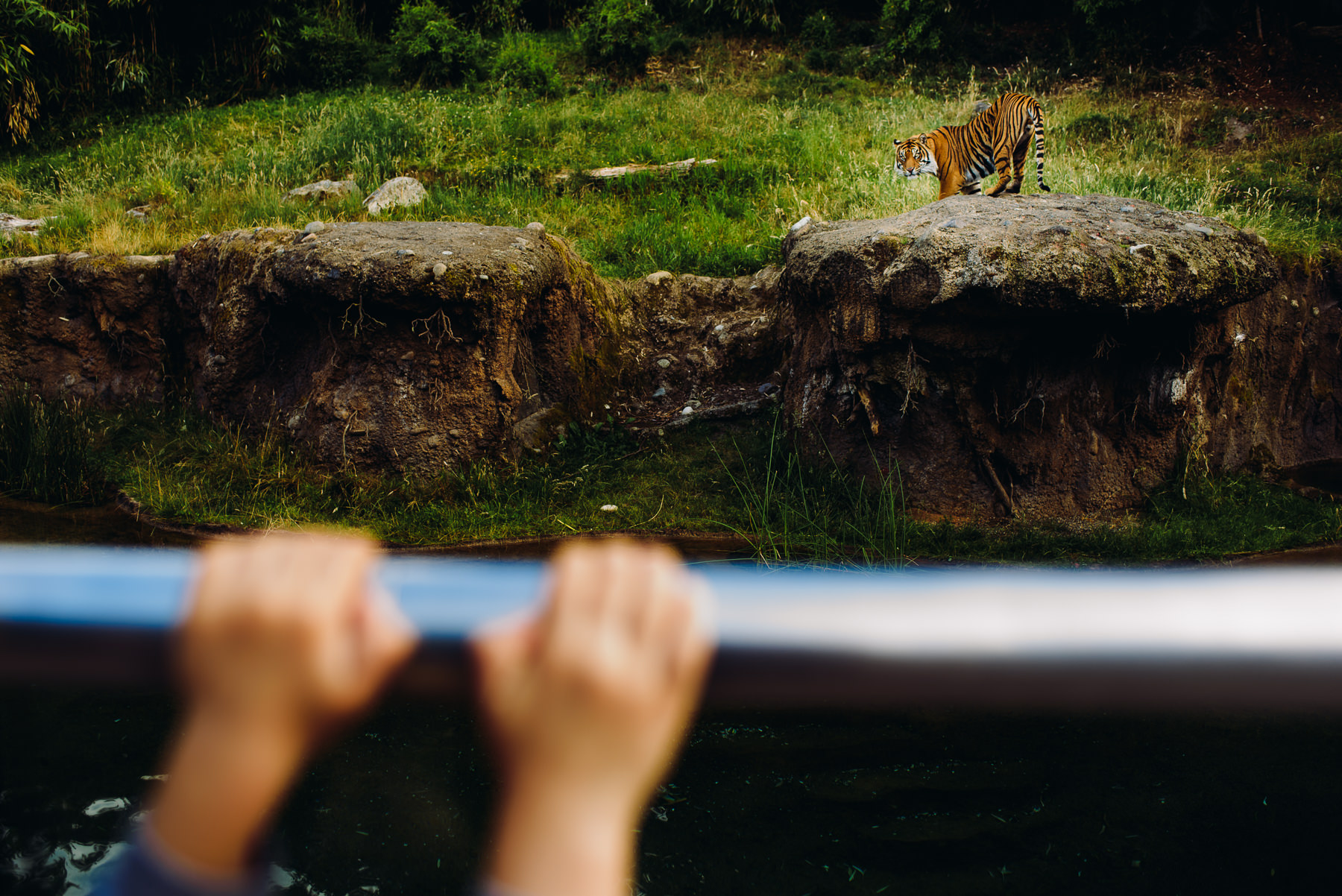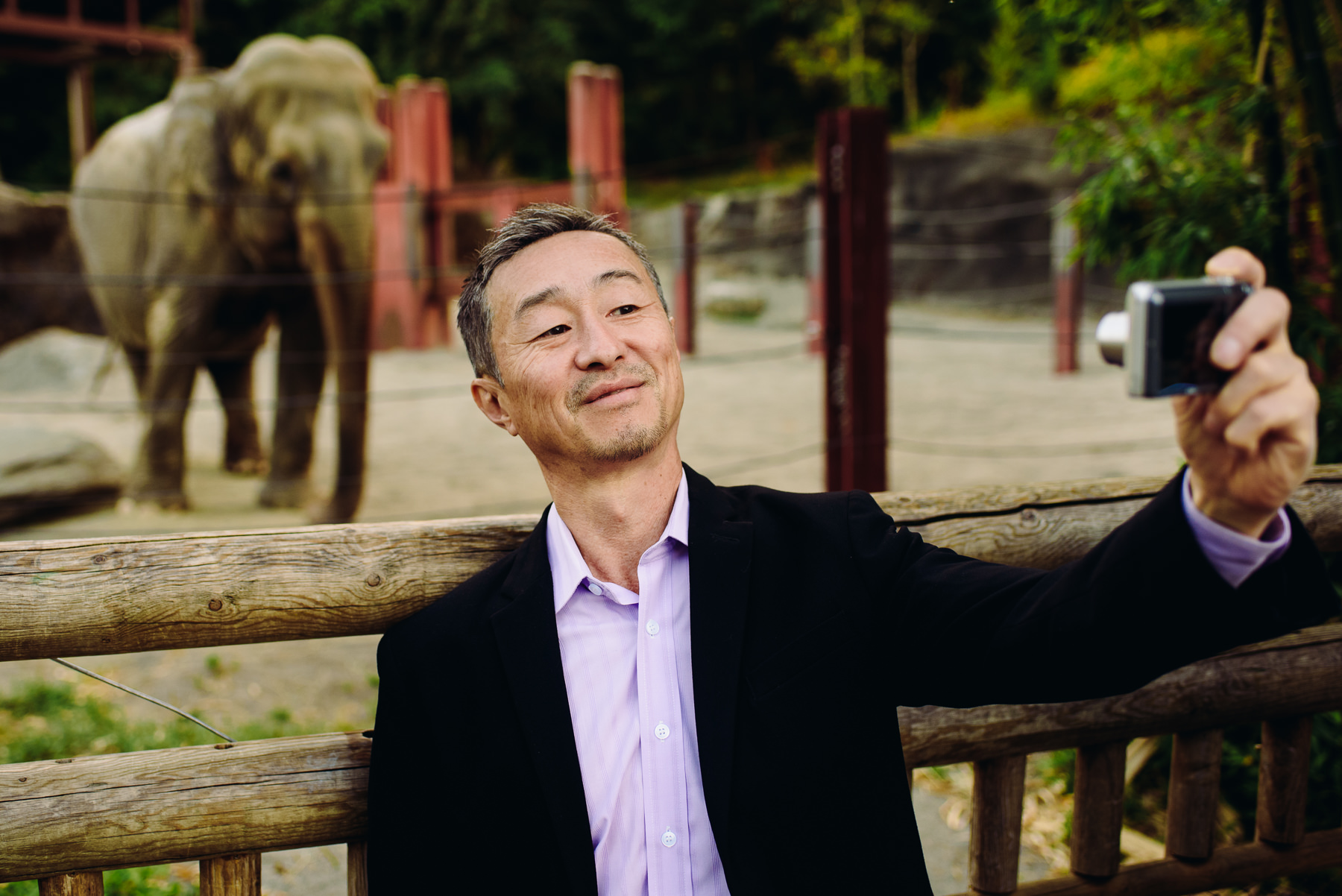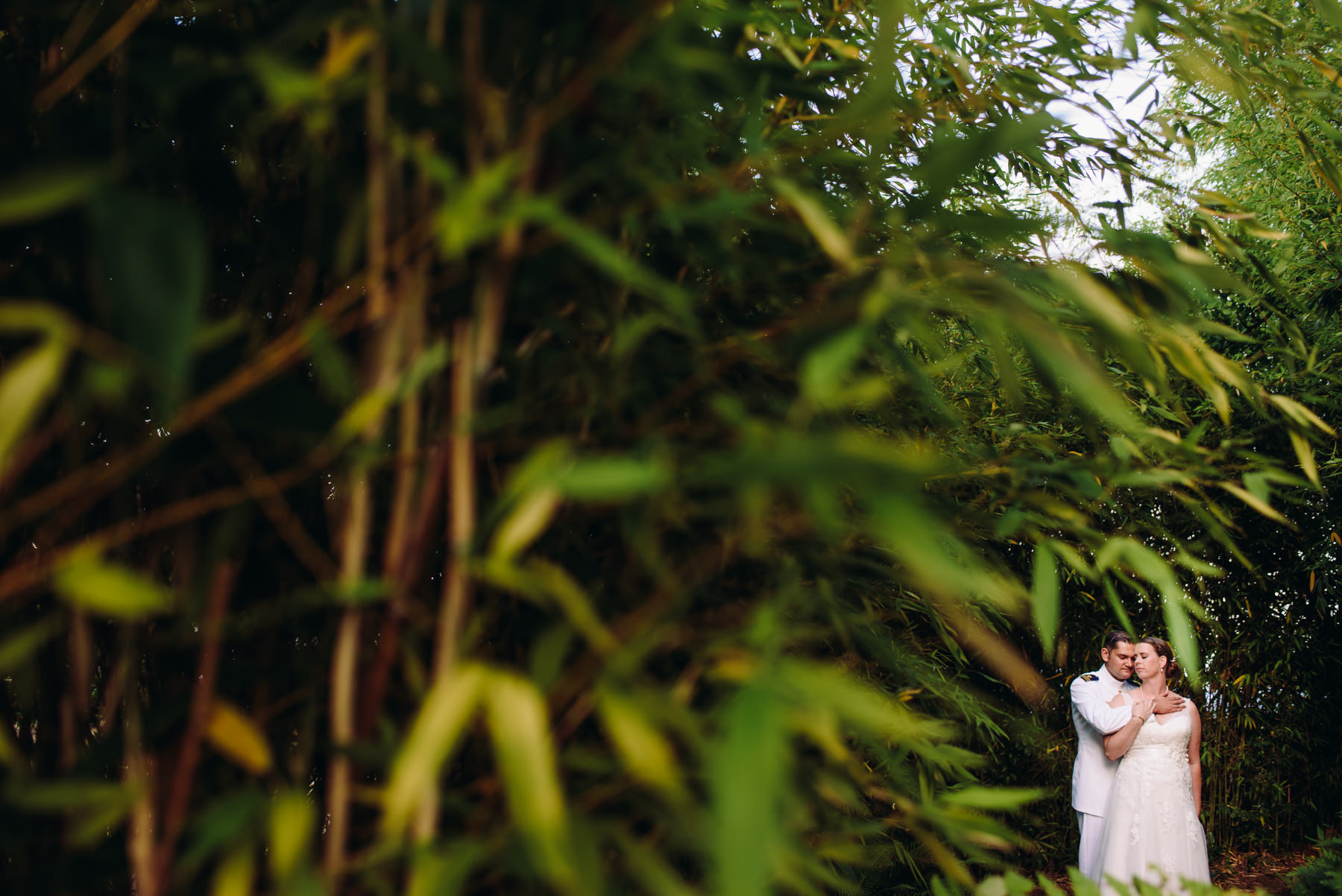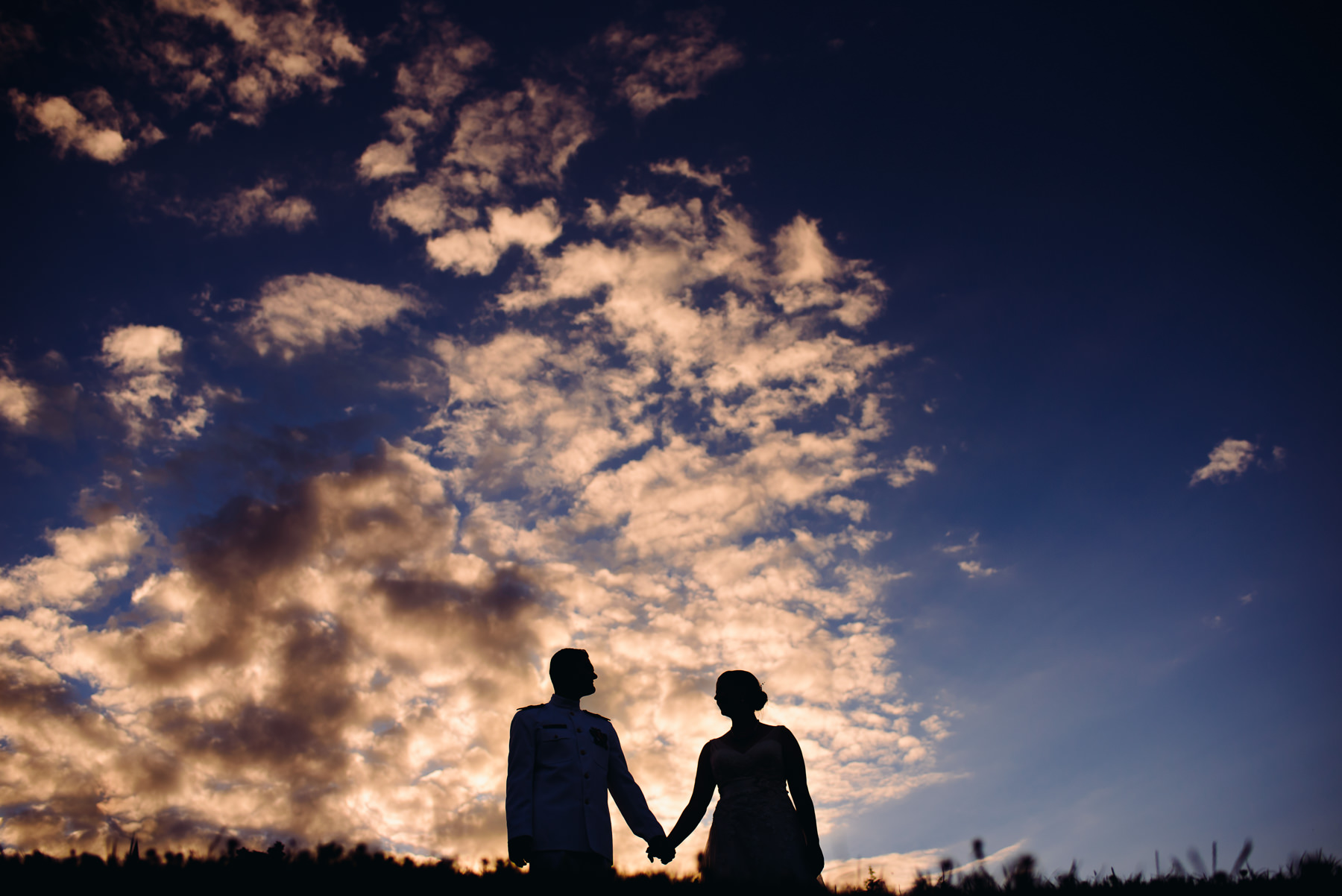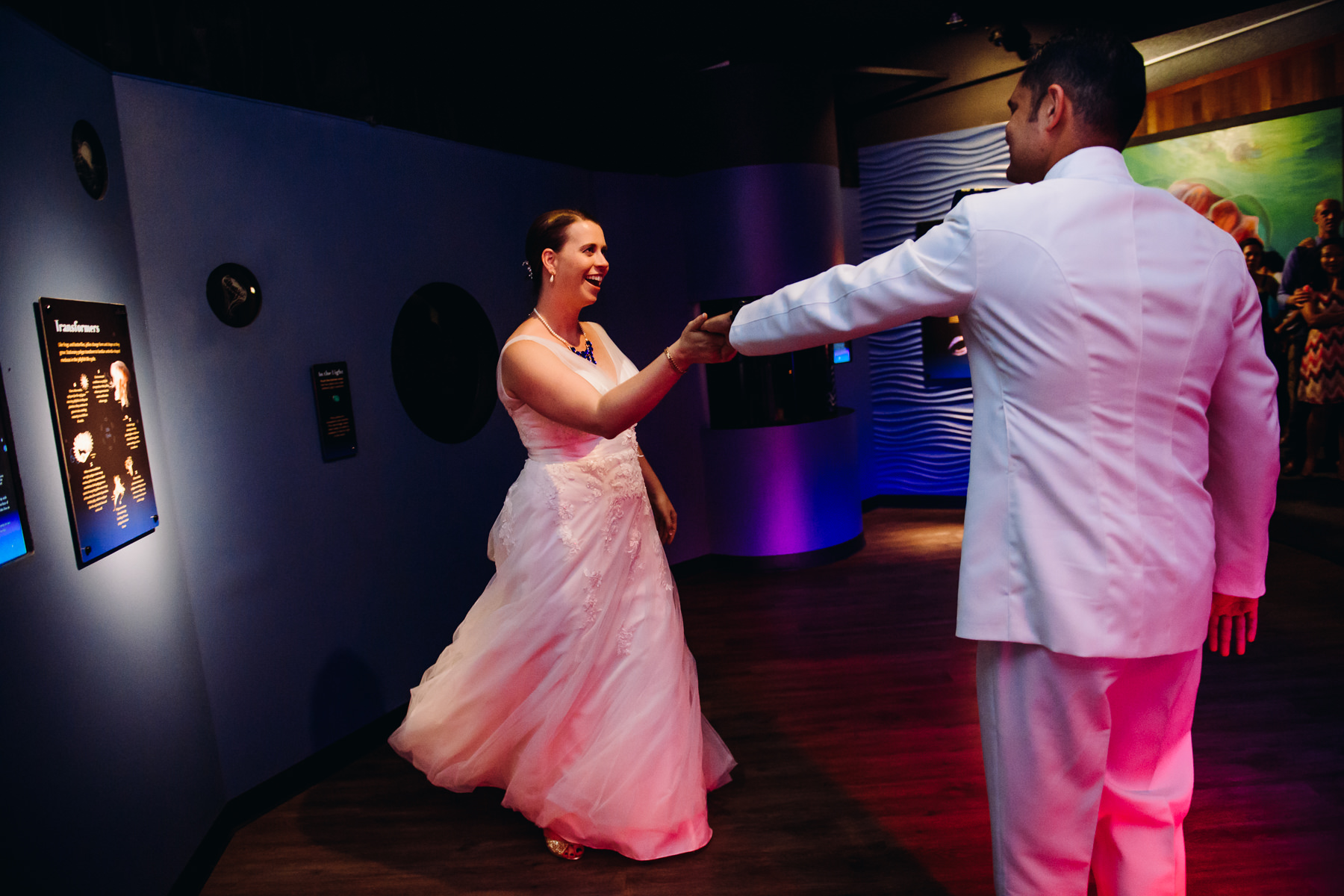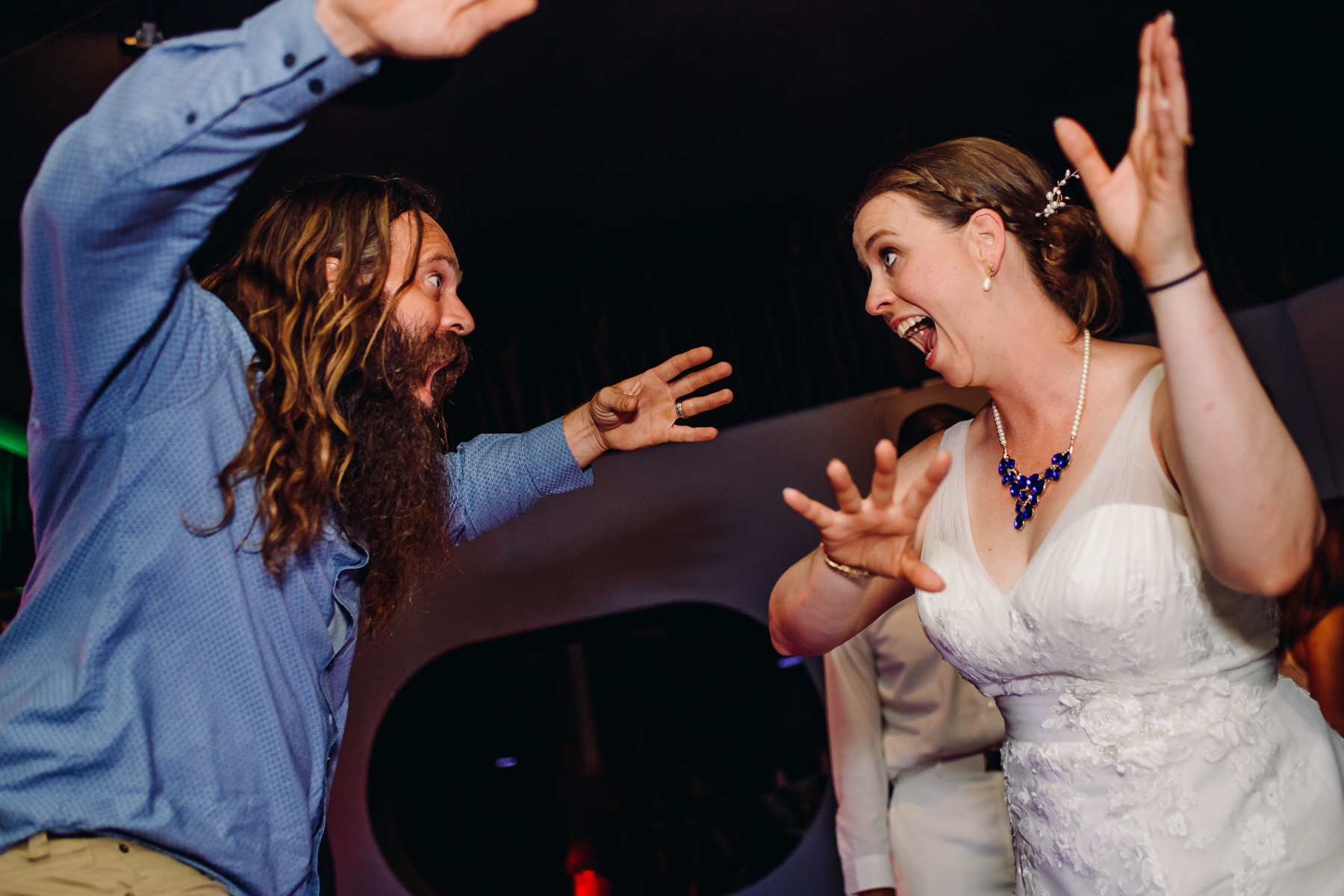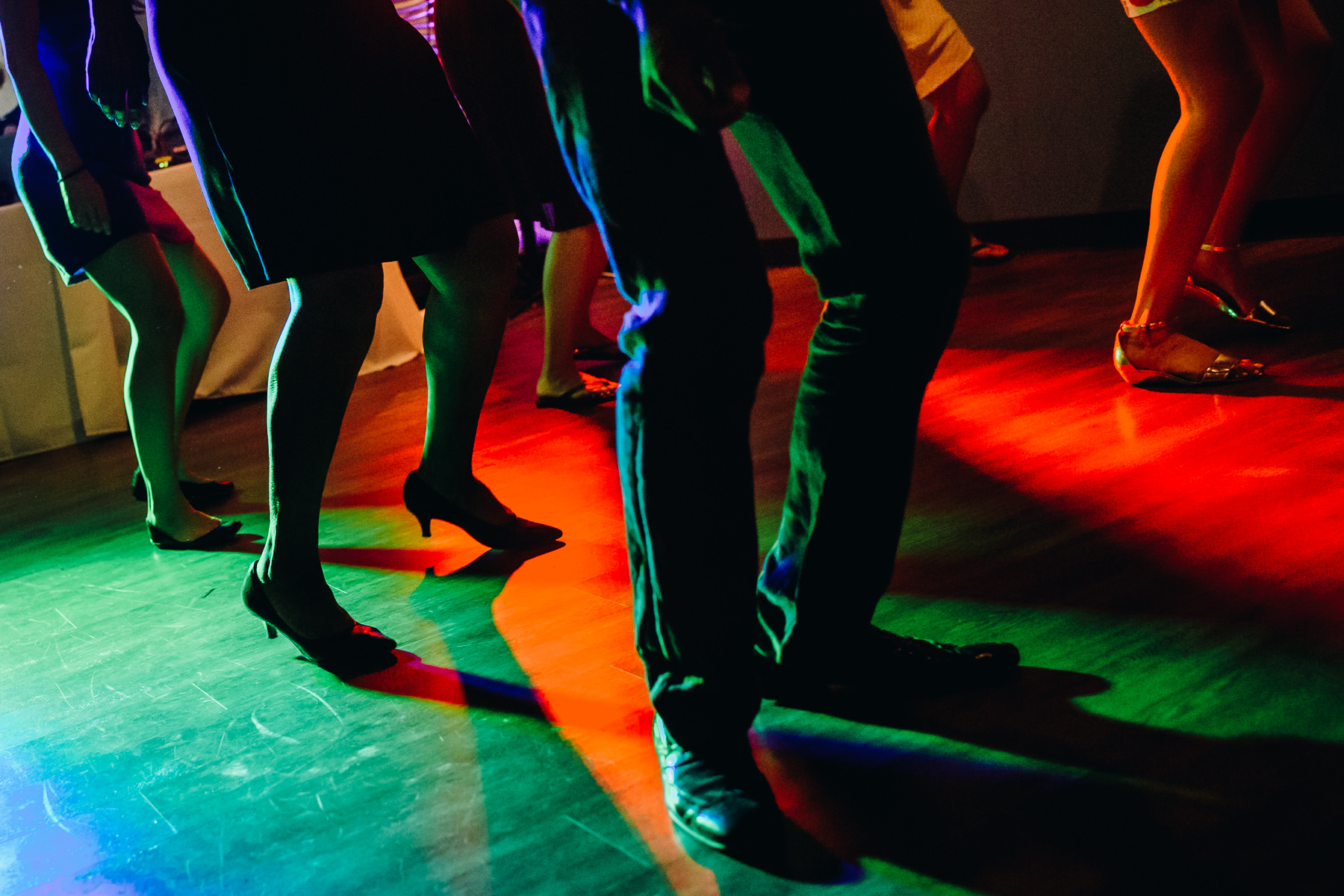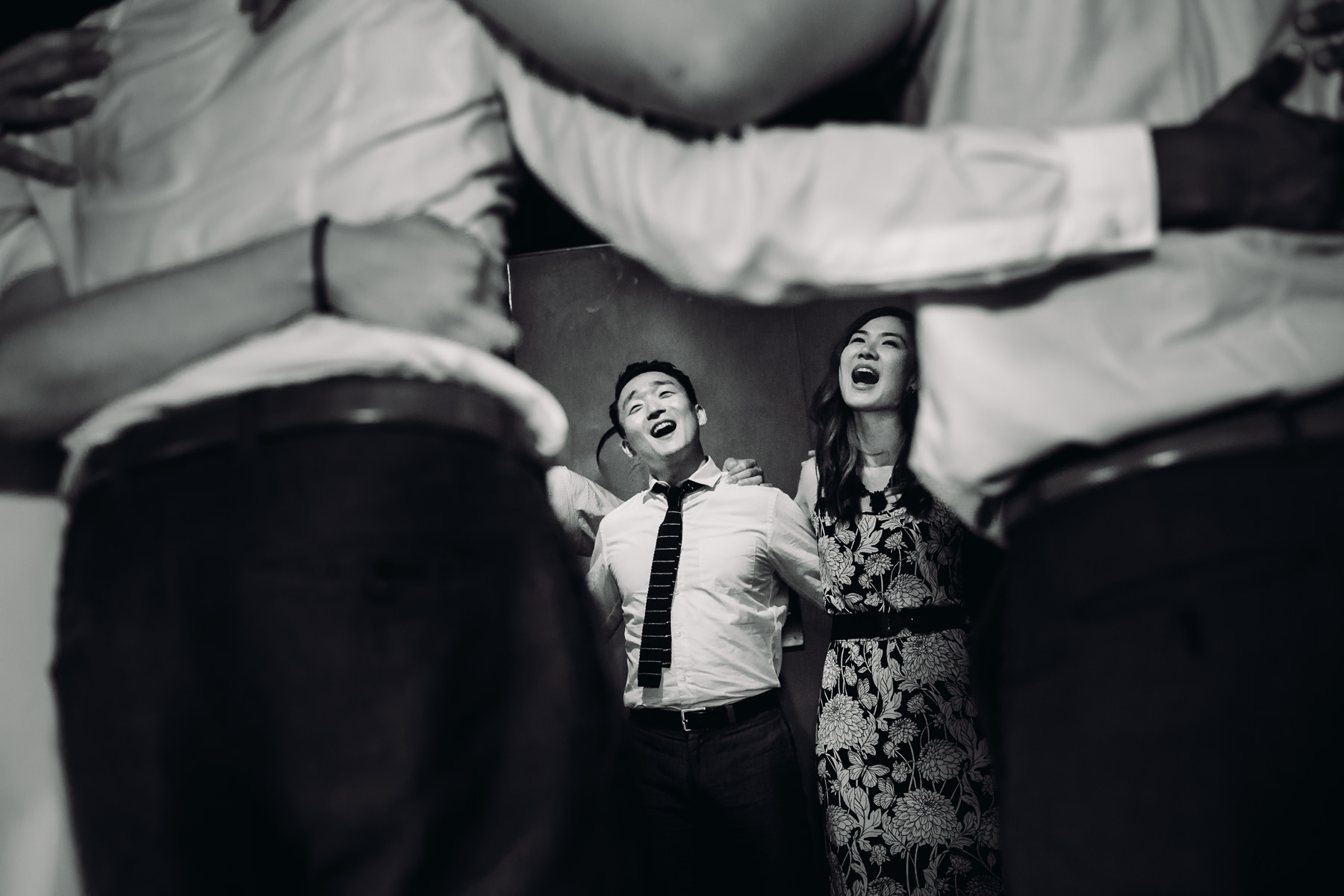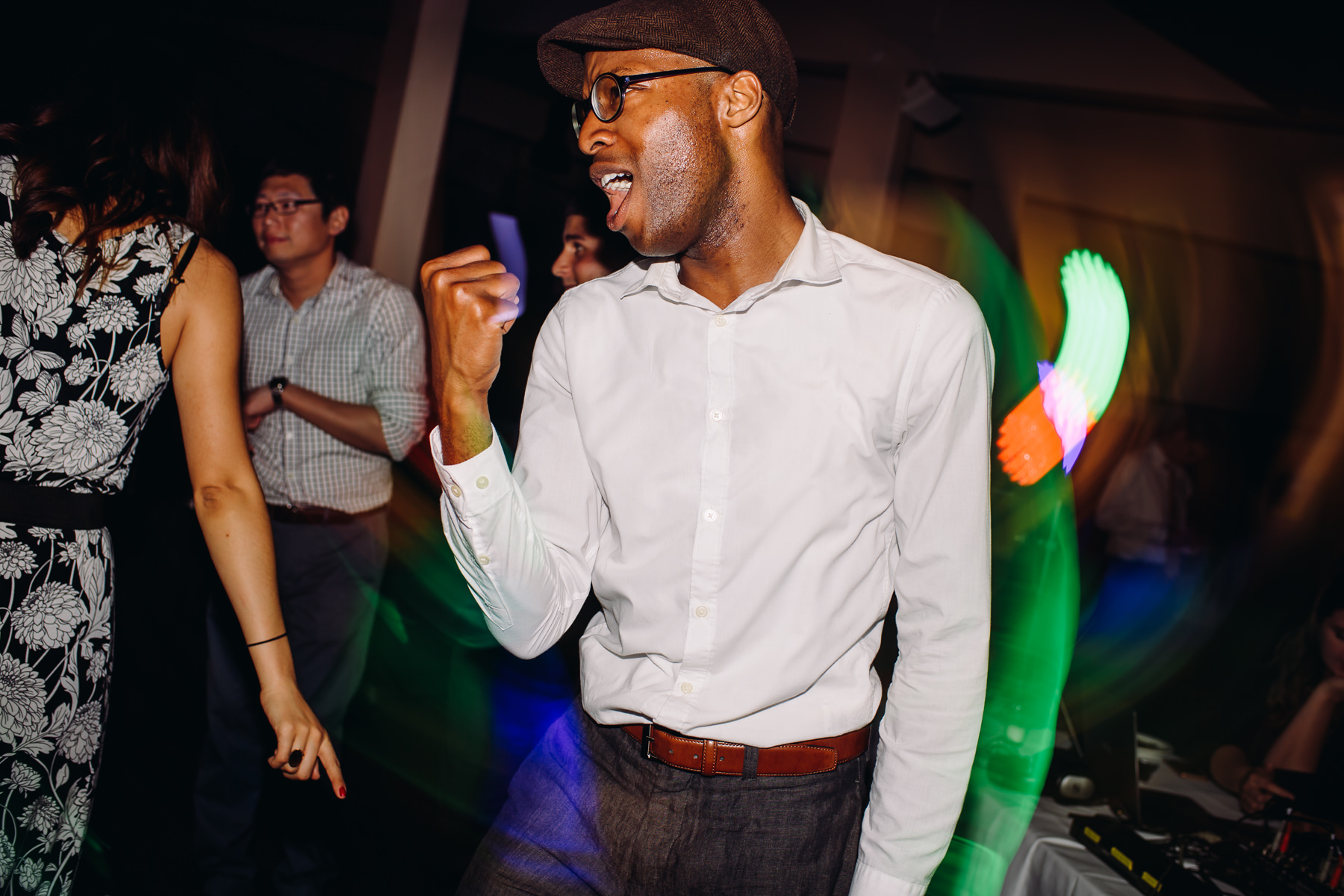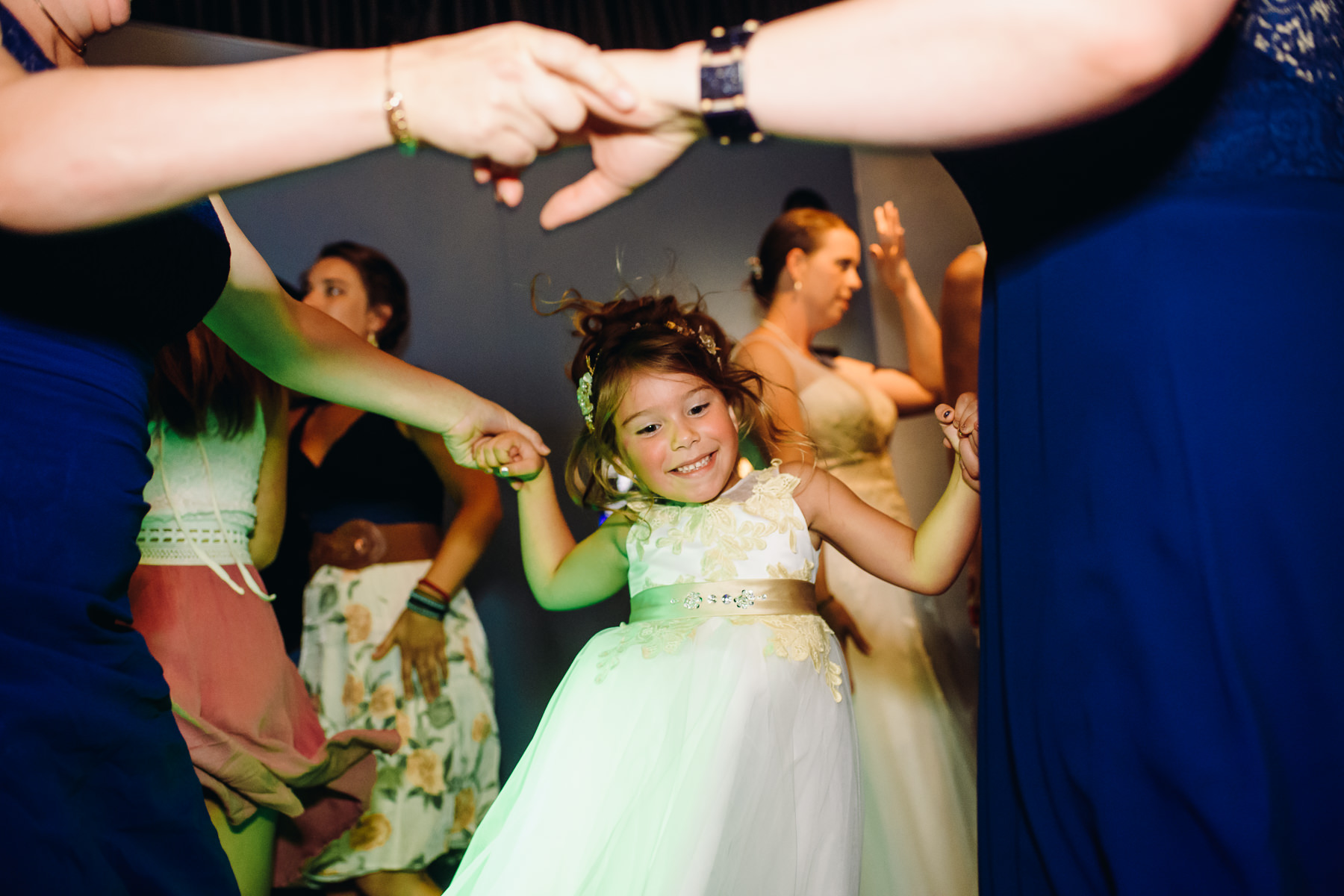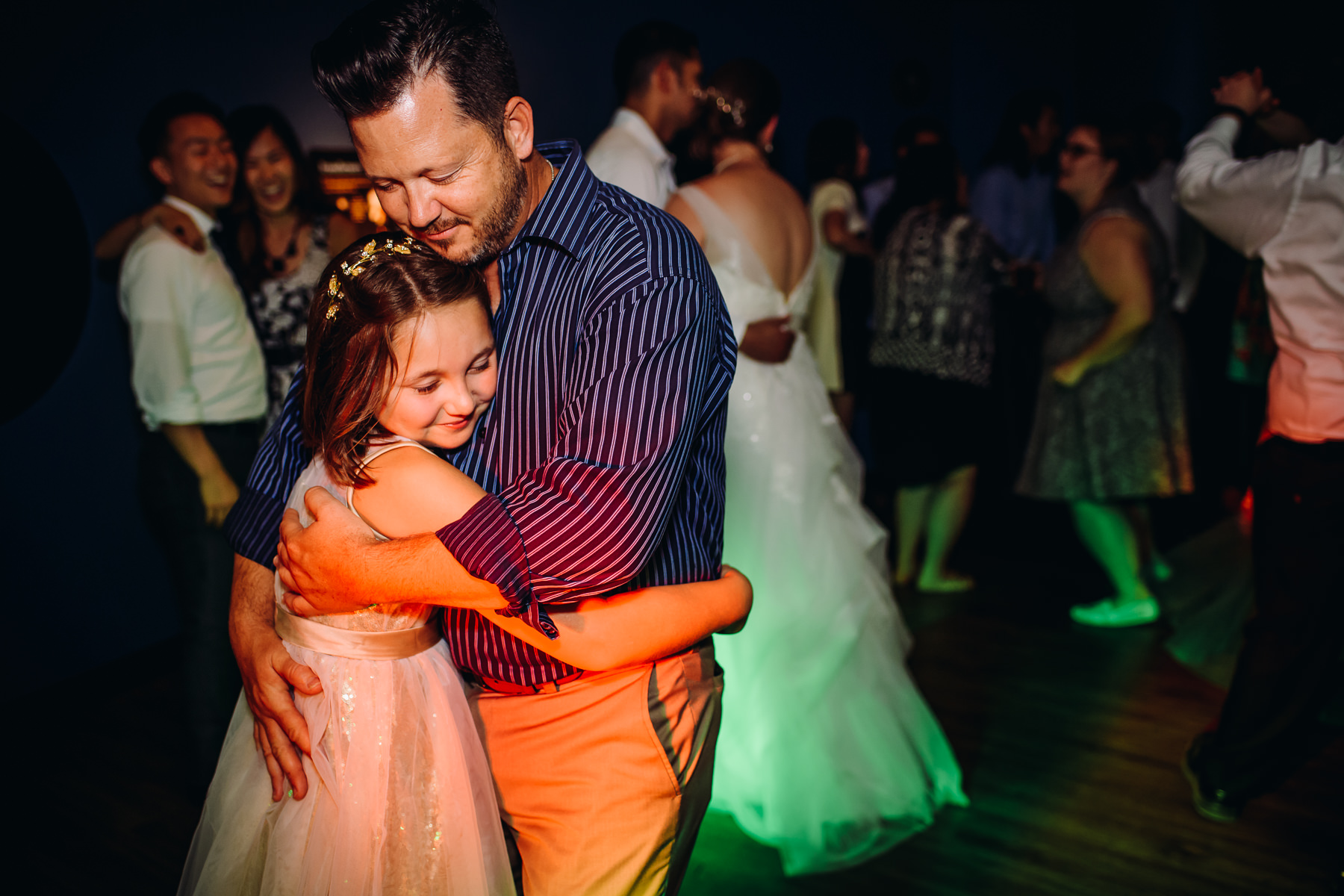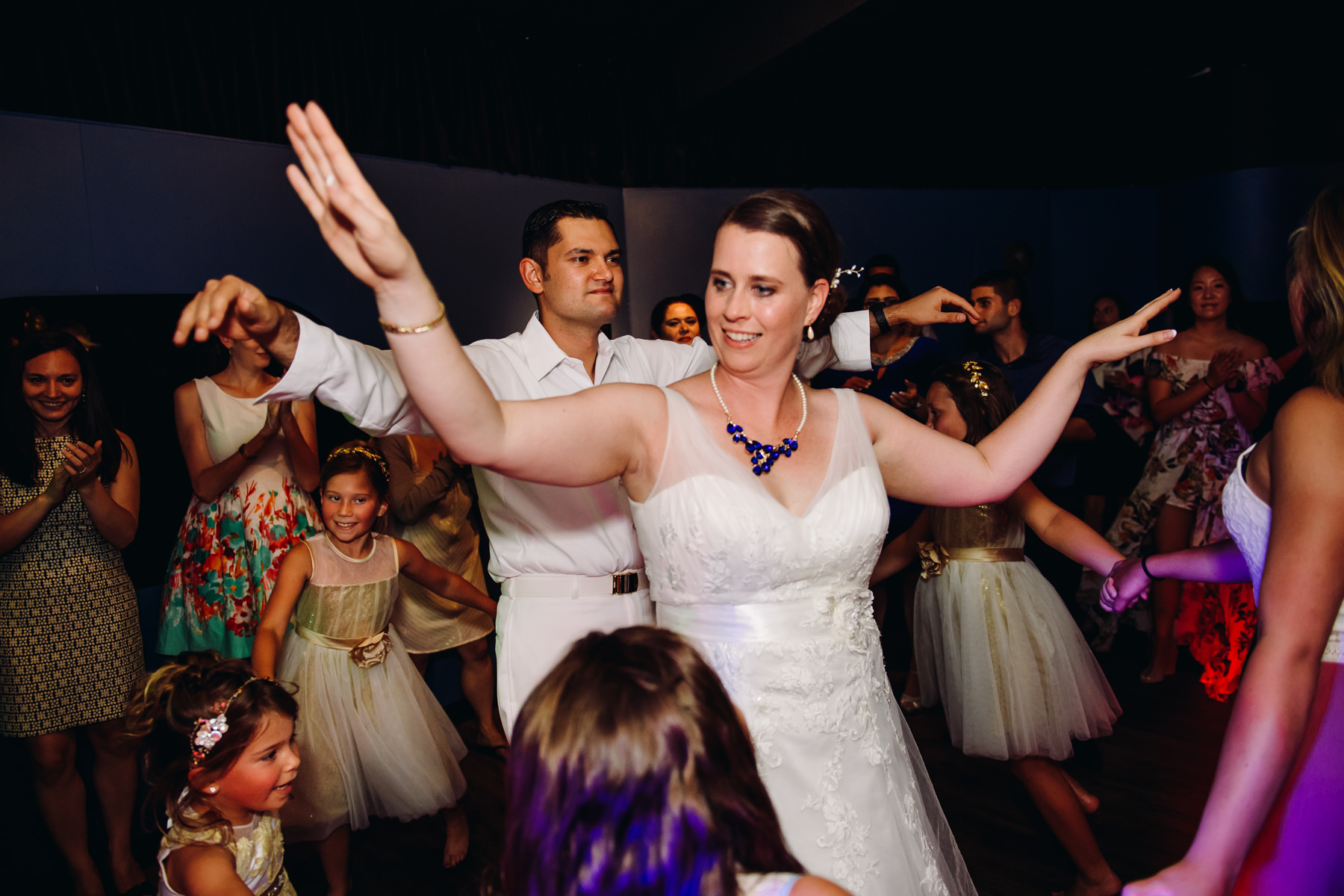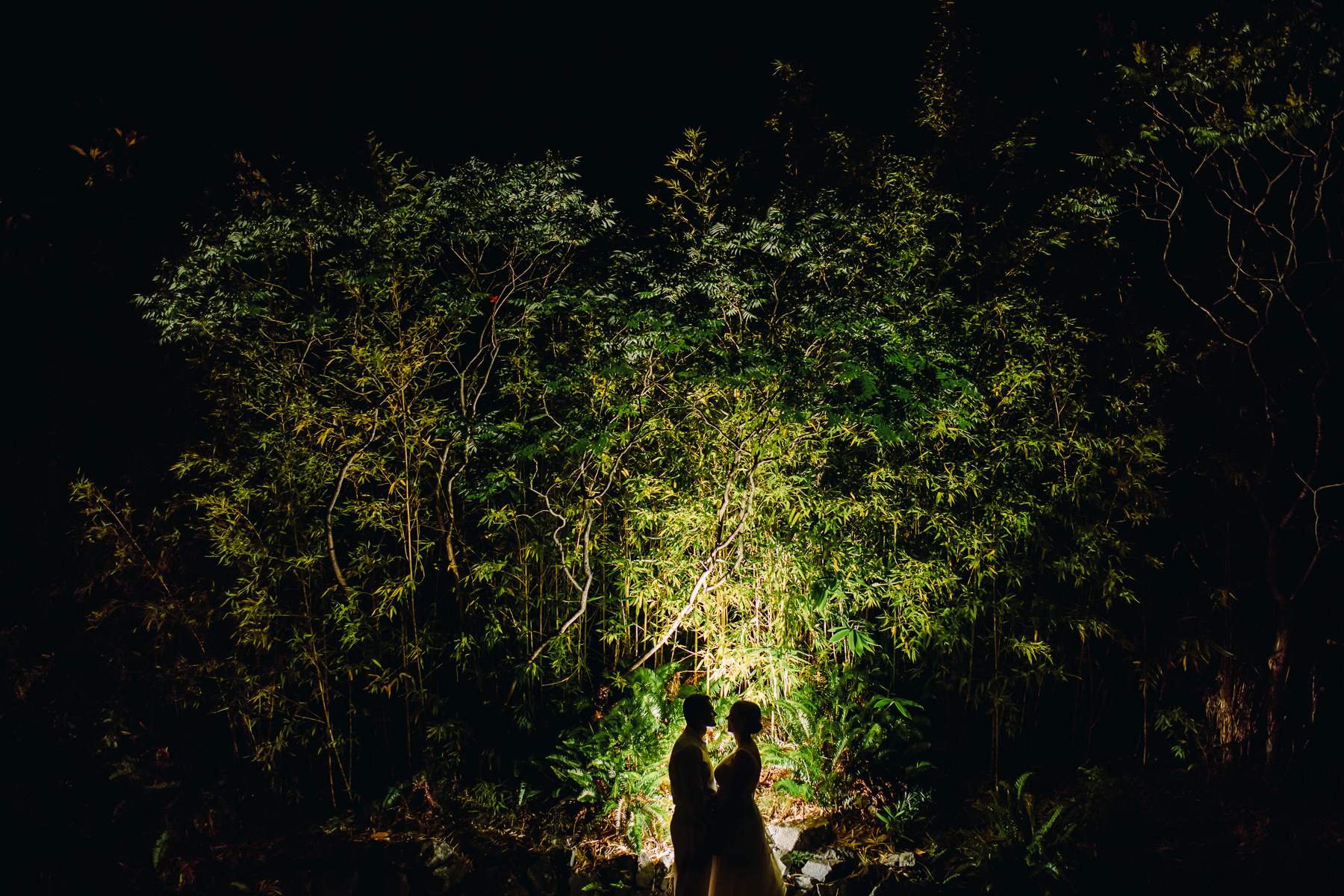 All Photos by Seattle & Destination Wedding Photographer